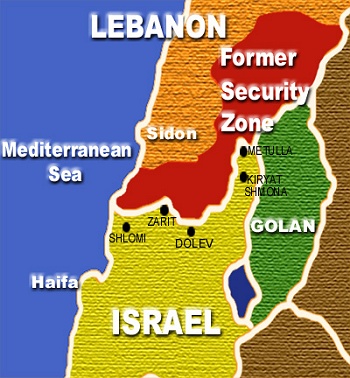 The Israeli Withdrawal from Lebanon - 24th May þ2000
By Neil Lazarus

Israel's troubled relationship with Lebanon can be traced to 1948 and Israel's War of Independence, when nearly 120,000 Palestinian refugees fled to Lebanon, living in refugee camps in the South. The abundance of refugees and the forceful removal of the PLO leadership from Jordan to Lebanon during Black September, (1970) enabled Lebanon to become the springboard for Palestinian attacks against Israel; the 1970's saw a number of brutal terrorist attacks on Israel from what had become known as "Fatahland".

In 1982 Israel's armed forces entered Lebanon to bring peace to the Galilee by driving out the PLO which was forced to leave Lebanon for Tunisia. After the war Israel created a Security Zone in Southern Lebanon to protect itself from further attack.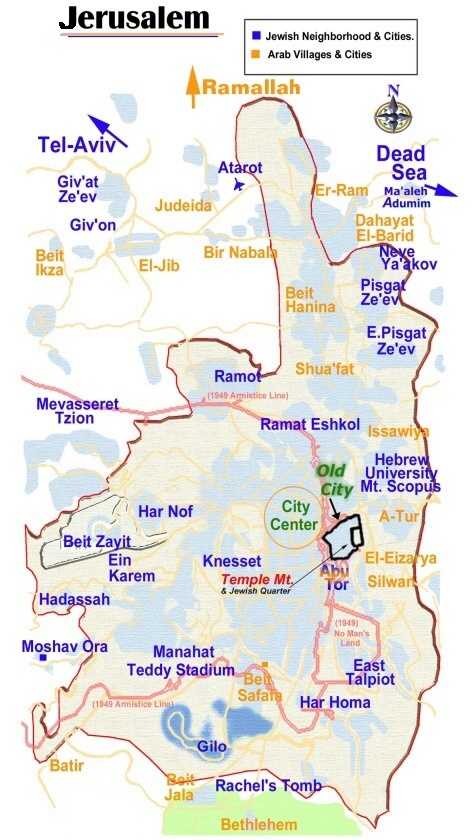 Camp David II - July 2000

During the July negotiations between Israelis and Palestinians at Camp David, many of the issues of conflict were bridged. However, the issues of Jerusalem and the right of return for Palestinian refugees proved too difficult to resolve.

Israeli Prime Minister Ehud Barak offered Yasser Arafat and the PLO approximately 90-97% of the West Bank territory, ( exact figure is disputed) the city of East Jerusalem as the proposed capitol for a new State of Palestine, and even placed the entire city of Jerusalem on the bargaining table for further discussions. Included in the package was a thirty billion dollar assistance-fund for displaced Palestinian refugees. Israel concluded that it would settle for sovereignty over the Western Wall plaza in exchange for a Palestinian documentation concluding that the Israeli-Palestinian conflict was settled once and for all. Yasser Arafat not only turned down Mr. Barak's conciliatory peace gesture, but also never even presented it before the Palestinian Council, nor even to the Palestinian public for consumption. He simply repudiated the offer without so much as making a counter offer, and went back to Gaza and implemented his preconceived apparatus of terrorism in order to pursue his ultimate goal. ( the total destruction of he Jewish State) It is noteworthy to remember that Arafat was returned to Gaza and included in the Oslo Peace Process solely upon his pronouncement that he had renounced terrorism as a means/method for gaining negotiation position.


Jerusalem is Growing

Jerusalem is Israel's largest city, in terms of both size and population. The city has a total land area of 123,000 dunams (30,000 acres). According to the Central Bureau of Statistics (figures adjusted on the basis of the Population and Housing Census, 1995), Jerusalem's population at the end of 1998 was 633,700, of which 433,600 were Jews (approximately 68 percent) and 200,100 were non-Jews (approximately 32 percent). In contrast, the population of Tel Aviv-Jaffa by the end of 1998 was 348,100, while Haifa's population was 265,700 (source: The Central Bureau of Statistics). In other words, Jerusalem's population is 82 percent larger than the population of Tel Aviv-Jaffa and 138.5 percent larger than that of Haifa. Tel Aviv has an area of 51,000 dunams, and Haifa has an area of 58,000 dunams.

Over the past decade (1989-1998), Jerusalem's population grew by 28.4 percent: the Jewish population grew by 22.5 percent, and the non-Jewish population grew by 43.3 percent. Since 1990, the city's population has grown by 89,500, or 16 percent in eight years. This is largely due to the considerable influx of new immigrants during that time.