WEEK OF APRIL 5 THROUGH APRIL 11
Russian Analyst says Putin to Become Prince of Post-Soviet Space
April 6….(Novosti) An outspoken Russian political analyst, known for his apocalyptic predictions on the US, has said global events suggest that a new alliance could form in Eurasia, with Vladimir Putin at its helm. Professor Igor Panarin, who grabbed headlines last November with his prediction that the United States would disintegrate, told the Izvestia newspaper that numerous factors, including last year's war with Georgia and the weakness of the global financial system, suggest that a new union will emerge around Russia. The new bloc, a result of step-by-step economic integration, would "not be formed on the model of the Soviet Union, but on the model of the European Union. In describing the leader of such a union, I would use the word that Machiavelli liked to use, a prince," Panarin told the paper. "The Prince of the post-Soviet space would be Vladimir Putin. His main asset is that, firstly, he has authority among the national elites of the post-Soviet republics, and secondly, has produced effective results in the eight years he has led Russia. Our country is centralized and stable, and last August passed a test of its strength." He called the August conflict between Russia and Georgia a turning point in Eurasian integration, as "Russia was then seen by the eyes of the world." The Americans and the Chinese decided not to interfere in the conflict, with the result that they lost all influence in the Caucasus region, he said. The conflict also had wider-reaching repercussions, he added. "We can see now that countries have essentially stopped hurling allegations at us, continual attacks. A few days ago the EU admitted that Georgia was wrong in its actions." Russia did not only succeed in ending the genocide in South Ossetia, but also "signed deals on placing military bases," setting the right political and military conditions for "processes of integration in the post-Soviet space." Under the world system envisaged by Panarin, there will be three centers of power, China, the European Union, and the Russia-led "EU-2." The first to join Russia's union will be Belarus and Kazakhstan, whose president Nursultan Nazarbayev recently proposed a single currency for the region; the rest of the ex-Soviet republics, including eventually the Baltic States, will join later, he said. He noted China's support for Russia's idea of a new global reserve currency. "China should conduct integration in the Pacific region, and Russia in the post-Soviet space, based on their national currencies. The ruble and the yuan could become centers of gravity for the two countries, the basis of the new world super-currency." Panarin said that with the challenges facing the world amid the financial crisis, the process of integration in Eurasia can already be seen. "The global economic and political system is on the verge of colossal changes. Now is the right time to think about the future of the global architecture. and its contours can already be seen." "A unique situation is developing. Until recently there were many factors holding back the integration process in the post-Soviet space, but today the logic of the financial crisis demands new actions, which must succeed. In literally the past few days, several breakthrough foreign policy meetings have been held. An agreement was signed in Moscow on integration between Moldova and Transdnestr - the first breakthrough in 10 years. The unprecedentedly long talks between the presidents of Russia and Belarus, this is also no coincidence." He suggested 2012 as a likely date for the process of forming a new union to be complete, with Putin initially elected for a five-year term.
The Lord is Your Strength
April 6….(Charles Stanley) The world does not offer much hope for those in despair, but God does. Yesterday we saw that after hitting rock bottom, David "strengthened himself in the Lord". Though Scripture is not specific about what changed during his moment of surrender, I believe he underwent a five-step spiritual process.
First, David repented. Repentance is a change of mind that results in change of conduct. Facing up to earlier decisions that were unworthy of a godly man, David chose to change course.
Second, he recalled God's past faithfulness in hard times as well as abundant blessings sent to reward obedience.
For his third step, the weary man reflected on heavenly power. He was emotionally, physically, and spiritually drained, but he'd been exhausted before and knew God's strength was sufficient for him. Because David recorded accounts of his experiences with God, which made recollecting easier.
Fourth, David remembered God's promises. His Psalms show that he valued assurances of protection, peace, and help during troubles.
Fifth, he resolved to trust God rather than give in to the despair that threatened to overwhelm him.
David's trust in the Lord was rewarded. In response to his faith, God gave him the strength he desperately needed. If you surrender to God in moments of despair, He will provide what you need, as He did for David.
Newsmax Magazine Asks: Is it Time For Jesus Return?
Churches Never Discuss the Subject
April 6….(FOJ) In these deeply troubled times, the question rises to the fore: Is Jesus Christ about to come back? Is the Second Coming real or myth? What does this mean for America? These questions were posed by the magazine's promotional advertisers, and yet today's modern Churches never contemplate the subject. The one thing today's church has a problem with is Bible prophecy and the subject of eschatology. The church will tolerate anything except the study of Christ's prophesied return. The denial and refutation of Christ's return is a hallmark of the apostasy foretold of the Last Days Church, otherwise known as the Laodicean type church. II Peter chapter three describes the attitude, not of the secular world, but of the church membership in the Last Days. (II Peter 3:2-4 That ye may be mindful of the words which were spoken before by the holy prophets, and of the commandment of us the apostles of the Lord and Savior: Knowing this first, that there shall come in the last days scoffers, walking after their own lusts, And saying, Where is the promise of his coming?) Mockers of Bible prophecy today within the church don't just simply disagree with the subject of the Lord's return, they viciously attack anyone that teaches the imminent aspect second coming of Jesus. That's unquestionably because the church of today loves this world, and not the one they are supposedly charged to watch for!
WEEK OF MARCH 29 THROUGH APRIL 4
Obama Tries to Forge Global Consensus in European Visits
April 4….(FOJ) President Obama announces he will set a dramatic goal of "a world without nuclear weapons." (Could Obama's call for a nuke-free world be the prophesied "Peace and Safety" utopia pictured in I Thessalonians chapter five, which portrays the Global leaders structuring a World Order under the Antichrist?) It sure looks like it to me!
(FOJ) US President Barack Obama reiterated his support for the Saudi Mideast peace initiative in a meeting with King Abdullah, the White House said in a statement.

The February 2002 initiative calls for a full Israeli withdrawal from all territories taken in the Six Day War, including east Jerusalem, and a "just settlement" to the Palestinian refugee crisis in exchange for normalizing ties with the Arab world. President Obama is literally bowing before the "King of the South" as portrayed in Ezekiel 38, and raises the specter of America being under subjection of Arab-Muslim dictates with regard to Israel, and further raises questions about Obama's Islamic background.
President Obama bows down to King Abdullah of Saudia Arabia in a shameful display of subjecting the presidency of the United States to Global Governance.
(Fox News) Taking the world stage once again, President Obama attempted to build a global consensus Friday on the need to collectively confront nuclear proliferation, recession, terrorism, poverty and drug trafficking. Obama spoke first to a large crowd of French and German citizens, many of whom were students, at a town hall-style meeting in Strasbourg, France, ahead of a major NATO summit. He then spoke alongside German Chancellor Angela Merkel in Baden-Baden, Germany. In his Strasbourg speech, delivered before taking questions from the audience, Obama invoked the slogans of his presidential campaign and stressed US-European unity, much as he did during his pre-election speech in Berlin over the summer. Whereas many US presidents have strived during their time in office to build a domestic consensus, Obama further demonstrated his commitment to leading a new era of cooperation around the world. "This is our generation, this is our time and I am confident we can meet any challenges as long as we are together," Obama said. He drew huge applause when he said he is setting a dramatic goal of "a world without nuclear weapons." He said he would outline details in Prague in the coming days. "Even with the Cold War now over, the spread of nuclear weapons or the theft of nuclear material could lead to the extermination of any city on the planet," Obama said. "There's no corner of the globe that can wall itself off from the threats of the 21st century." He cited the commitment he and Russian President Dmitry Medvedev announced two days ago to draw down their nuclear stockpiles, a move he said would give the US "moral authority" to demand Iran and North Korea stop their nuclear activity. Further underscoring his president-for-all-people image, Obama even apologized for apparently calling on an American by accident to ask the first question. "I just want to say, I did not call on the American on purpose," Obama said. Obama comes to France and Germany after hammering out an agreement with leaders of the G20 nations in London on how to confront the global economic crisis. "If we do not have concerted action, then we will have collective failure. I'm very proud of the work that was done in London," he said in Germany. Obama said earlier at his town hall that the United States shares blame for the crisis, but that "every nation bears responsibility for what lies ahead, especially now." Obama opened the appearance, in a sports arena and before a French and German audience heavily made up of students, with several minutes of prepared remarks read from a Teleprompter. In them, he underscored the importance of the relationship between Europe and America, and he encouraged Europe to support his retooled strategy to root out terrorism in Afghanistan and Pakistan. "I understand this war has been long. Our allies have already contributed greatly to this endeavor," Obama said. "Understand we would not deploy our own troops if this mission was not indispensable to our common security. I understand there's doubt about his war in Europe. There's doubt even in the United States." But he said the US and its allies must continue to go after terrorist to ensure a safer world. Obama bluntly said the relationship between the United States and Europe has gone adrift, with blame on both sides. In America, he said, "there's a failure to appreciate Europe's leading role in the world." "There have been times when America's shown arrogance and been dismissive, even derisive," Obama said.
The Gang of 20 and the New World Order
April 4….(Bill Wilson, KIN Senior Analyst) The mouthpiece of the new world order, the mainstream news media, is falling all over itself to show the images and symbols of how leaders of the 20 most powerful nations on earth came together to "save the world." Their tinny reporting has all the makings of a corny B movie about a bunch of inexperienced, yet cunning crooks, plotting to close down or control all the places where people keep their money, steal the world's wealth, redistribute it among their buddies, and deceive the masses while appearing to be a frat house of raucous superheroes. Unfortunately, the world stage is little different than Hollywood and the myth of the movie is, in truth, a reality show. Great Britain's Prime Minister Harold Brown whipped the media into a frenzy by declaring, "I think a new world order is emerging and with it the foundations of a new and progressive era of international cooperation." Brown underscored a global communist theme in saying, "We have resolved from today, we will together manage the process of globalization to secure responsibility from all and fairness to all." Brown summarized the accomplishments of the G20 summit saying world leaders embarked on the largest redistribution of wealth in history by agreeing to reform banks, restructure the global financial system, give money to the poor and ensure "a green recovery." The man who now occupies the Oval Office threw America's sovereignty under the bus, joined up with the gang of 20, and agreed to an international heist of a trillion dollars as the first installment of redistributing America's wealth to the rest of the world in support of programs that will make his socialist and communist buddies richer and more powerful. He explained his strategy of compromise to adoring reporters: "Each country has its own quirks and own particular issues that a leader may decide is really, really important, something that is non-negotiable for them. And what we tried to do as much as possible was to accommodate those issues in a way that did not hamper the effectiveness of the overall document." Even Russian President Dmitry Medvedev hailed the US President as "my new comrade." The Russians are ecstatic over the possibility of the US now reversing all previous policies that protected America and her allies from Russian-inspired attacks. 2 Timothy 3:13 warned of the type of leaders that would emerge in the latter days. "But evil men and seducers shall wax worse and worse, deceiving and being deceived." The world has witnessed the very foundational cornerstone being laid of a one world order. And those who do not know better are embracing this deadly plague dressed like a virgin bride, just like in the movies. This script, however, was not written in Hollywood.
Independent Norwegian poll: Palestinians Oppose Two State Solution
April 4….(DEBKAfile Special Report) Amid the ping-pong between Washington and Jerusalem over the validity of a Palestinian state established alongside Israel as the end-product of peace negotiations, the Norwegian Fafo institute which sponsored the 1993 Oslo Framework accords decided to find out how the Palestinians felt about this solution. Its main discovery was that a majority, 53 percent, of Palestinians (like Israelis), is against two states. This figure breaks down into 33 percent, who opt for the annihilation of the state of Israel, whether by political means or force of arms, to be replaced by a single Islamic republic on all parts of the country; and 20 percent, which favors a united Israeli-Palestinian state, to be eventually engulfed by the latter population. When Hamas members are polled separately, support for two states drops to 21 percent. Publication of these findings by the Fafo Institute for Applied International Studies, which is supported by Norwegian foreign ministry and respected by European Middle East policy-makers, indicates that its researchers have given up on the Oslo Accords and the two-state goal pursued by Washington. However, DEBKAfile's Washington sources expect extreme reluctance on the part of the Obama administration to abandon this goal because it is the only policy objective it has developed and is being used, furthermore, as a key to open the administration's diplomatic door to the Muslim world, especially in the Afghanistan-Pakistan arena (now lumped together as the "Afpak" front). The US president's advisers are urging him to speed up Israel-Palestinian peacemaking for these ends, even if it means foisting the two-state objective on the Israelis. Proof that the Palestinians too will have to be whipped into line brings the venture close to a mission impossible.
Ending Israel's Conditional Legitimacy
April 4….(JWR) In the chanceries of Europe, the die has apparently been cast. The time has come to launch an all, out diplomatic war against Israel. That is, the time has come to begin to unravel EU acceptance of Israel's right to exist. Last Friday, in anticipation of the swearing in of the new Netanyahu government, EU foreign ministers met in Prague and discussed how they would stick it to the Jews. According to media reports, the assembled ministers and diplomats decided that they will freeze the process of upgrading EU relations with Israel until Prime Minister Binyamin Netanyahu explicitly commits his government to establishing a Palestinian state and accepts that the only legitimate policy an Israeli government can have is the so-called "two-state solution." Czech Foreign Minister Karel Schwartzenberg, whose country currently holds the rotating EU Presidency reportedly summed up the new approach saying, "There won't be any progress in relations between Israel and the European Union until the Israeli government clarifies its stance on the creation of a Palestinian state." On an operational level, the assembled ministers and diplomats decided to cancel the Israel-EU summit now scheduled for late May until Israel has bowed to Europe's demand. Europe's decision to launch a preemptive strike against the Netanyahu government even before it was sworn into office on Tuesday came against the backdrop of its growing enthusiasm for opening formal ties with Hamas. As the Jerusalem Post reported on Thursday, Europe's diplomatic courtship of the Iranian-sponsored genocidal terror group is being spearheaded by Sweden and Switzerland. But they are far from alone. Britain's Foreign Minister David Miliband has in recent weeks openly called for recognizing Hamas. France is reportedly using its involvement in the attempts to secure the release of Israeli hostage Gilad Schalit from his Hamas-controlled captors to advance its own bilateral ties to the jihadist group. At last Friday's meeting, Belgian Foreign Minister Karel De Gucht reportedly also called for Europe to open ties with Hamas. In its move to isolate Israel, and indeed to treat the only free country in the Middle East as if it is morally and politically inferior to Hamas, the EU reportedly believes that it is acting in concert with the Obama administration. Since entering office, and increasingly in recent weeks, the Obama administration has been both directly and indirectly signaling that it will adopt a hostile stance towards Prime Minister Binyamin Netanyahu and his government. Unnamed Democratic Congressional and administration sources have been warning Israel through the media that the administration does not accept the Israeli voters' right to set a new agenda for the incoming government that rejects the Olmert-Livni government's subordination of Israel's national interests to the establishment of a Palestinian state. The administration itself has stated through both White House and State Department spokesmen that it is completely committed to the swift establishment of a Palestinian state, regardless of Israel's position on the issue. Other global policy-shapers have also weighed in. Former British prime minister and Quartet Middle East mediator Tony Blair has been making daily statements warning of a breach with Israel if the Netanyahu government doesn't fall in line. On Wednesday for instance, Blair threatened, "There is no alternative to a two-state solution, except the one-state solution. And if there is a one-state solution, there's going to be a big fight." The Palestinians, for their part are enjoying the ride. Last Saturday, Fatah negotiator Saeb Erekat published an op-ed in the Washington Post where he portrayed Netanyahu as more radical than Hamas, and demanded that the US show that it is a true "honest broker" by treating Israel and Palestinian terrorists as moral, political and strategic equals. Fatah leader, Mahmoud Abbas has also piled on, announcing that he will boycott the Netanyahu government until it falls into line. Perhaps the most noteworthy aspect of the international hysteria over the Netanyahu government is its timing. The calls for Israel's international isolation, the decision to treat Israel as a beyond-the-pale-pariah-nation far worse than Hamas, emerged even before the Netanyahu government was sworn into office. How did this foul state of affairs come about? Why is the Middle East's only democracy being treated worse than North Korea, Iran, Syria, Sudan, Hamas, and Hizbullah? The responsibility for this horrendous state of affairs belongs mainly with Netanyahu's predecessors, former prime minister Ehud Olmert and Opposition Leader Tzipi Livni. During their tenures in office, Olmert and Livni effectively embraced Israel's enemies' view that unlike the PLO and even Hamas, Israel has no independent right to exist. Indeed, not only did they accept that view, they turned it into the official policy of the Israeli government. Around the time that former prime minister Ariel Sharon was felled by a stroke in January 2006, Olmert and Livni began asserting that Israel's very legitimacy is dependent on the rapid establishment of a Palestinian state. For instance, in her speech at the Herzliya conference in January 2006, Livni stated outright that until and unless a Palestinian state is carved out of land currently controlled by Israel, the Jewish state cannot expect for the world to accept its right to exist. Olmert made this point explicitly in a series of media interviews in recent months. Livni maintained her allegiance to the view that a Palestinian state is more legitimate than Israel when during coalition talks with Netanyahu she stipulated that like the EU and the PLO, she would only accept the legitimacy of the Netanyahu government, and so agree to serve in it if it accepted the two-state paradigm. To fully understand the significance of what Livni and Olmert have done, it is necessary to understand the source of the phrase "two-state solution." The term was created by the PLO. When the PLO discussed the issue, the question under debate was not whether or not to build a Palestinian State, but whether or not to accept the existence of a Jewish state. That is, the debate over whether to accept a "one-state solution" or a "two-state solution" did not revolve around the establishment of a Palestinian state, which would exist no matter what. At issue was whether to accept the existence of Israel or not. For the Palestinians then, and for supporters of the two-state paradigm like Blair and his European and American cohorts, it is Israel's existence, not the existence of the Palestinian state that is conditional. Israel embarked on the road towards accepting the PLO's position when it accepted the legitimacy of the PLO itself with the launch of the Oslo peace process in 1993.The first time Israel explicitly and formally accepted the establishment of a Palestinian state however came only in 2004, with the Sharon government's qualified acceptance of the Middle East Quartet's so-called Road Map plan for the establishment of a Palestinian state. That acceptance was not unconditional. As both the government's reservations and Sharon's repeated statements made clear, Israel would only accept the eventual establishment of a Palestinian state after the Palestinian Authority dismantled all terror groups operating in Palestinian society including its own Fatah terror groups. That is, for the Sharon government, it was the Palestinian state, not the Jewish state whose legitimacy was contingent on its actions. The innovation of the Olmert-Livni government was to discard this position. In November 2007, Olmert and Livni enthusiastically signed on to the Annapolis formula for Palestinian statehood which itself was nothing more than a regurgitation of the PLO's position. At the time, then US secretary of state Condoleezza Rice extolled the Annapolis formula specifically because it removed the requirement that the Palestinians dismantle all terror groups operating in their territory before receiving statehood. That is, she applauded the fact that at Annapolis, the goal of fostering peaceful coexistence between the Palestinians and Israel was supplanted by the goal of establishing a Palestinian state as the aim of the so-called peace process. By adopting the so-called the Annapolis "two-state" platform then, the Olmert-Livni government accepted the PLO's position that it is Israel, not the PLO and its sister terror groups whose legitimacy is contingent on its behavior. It is not the PLO that needs to quit the terror business in order to be acceptable. Israel needs to accept the PLO - and for that matter Hamas, regardless of their behavior if it wishes for anyone to even consider recognizing it. Due to the Olmert-Livni government's unconditional acceptance of the PLO's position, today conditional Israeli acceptance of the eventual establishment of a Palestinian state, along the lines of the Sharon government's conditional acceptance of the Road Map is no longer sufficient. Now, as Europe, the US and regional actors are all making clear, Israel must accept that its own right to exist is contingent on the establishment of a Palestinian state, regardless of its character or the identity of the Palestinian leadership. That is, if Israel doesn't accept the legitimacy of a Hamas or Fatah-ruled Palestinian terror state in Judea, Samaria, Jerusalem and Gaza, then it has no right to exist. This reality of course was made clear by the outcry that Foreign Minister Avigdor Lieberman's official denunciation of the Annapolis formula on Wednesday induced. Lieberman after all did not say anything particularly anti-Palestinian. Indeed, he made clear that the Netanyahu government remains committed to the establishment of a Palestinian state. All Lieberman said was that the Netanyahu government will not accept a Palestinian terror state. That is, all he said was that Israel's support for Palestinian statehood is contingent on Palestinian behavior. Additionally, Lieberman correctly pointed out that Israel's own international position has been harmed rather than advanced by its willingness to compromise its positions and accept those of its Palestinian adversaries. What the outcry at Lieberman's remarks, from both Livni and her domestic supporters, and the international community, makes clear is that it will be exceedingly difficult for the Netanyahu government to walk away from the anti-Israel positions adopted by its immediate predecessor. But it also shows how urgently those positions need to be rejected. For the past sixteen years, from Israel's first acceptance of the PLO as a legitimate actor to Israel's acceptance of the PLO's position that it is the Jewish state rather than the Palestinian state whose legitimacy is conditional, Israel's international position has become ever more tenuous as prospects for peace have become ever more remote. The Netanyahu government was elected to put an end to this disastrous trend
G20 Leaders Infer "New World Order" is Almost Here
(World leaders on Thursday heralded the G20 summit as the day the world "fought back against the recession" as they put on a show of unity that lifted global markets and mapped out a new future for financial regulation)
New World Order
-- "And whereas thou sawest iron mixed with miry clay, they shall mingle themselves with the seed of men: but they shall not cleave one to another, even as iron is not mixed with clay."
Daniel 2:43
April 3….(In The Days) Gordon Brown, host of the summit, said the meeting marked the emergence of a "new world order", as he unveiled what leaders claimed was a $1,100bn package of measures to tackle the global downturn, including support for lower income countries and a $250bn plan to boost the international money supply. Close inspection showed some of the $1,100bn pledged included announcements and half-done deals. However, even before the summit ended, equity markets rose sharply around the world on hopes that the global economy was stabilizing. In London, the FTSE 100 jumped 4.3 per cent to go through the 4,000 mark for the first time in six weeks while in New York, the S&P 500 surged more than 4 per cent to close up 2.9 per cent. The leaders papered over divisions between the US and Europe over whether the world could afford a new fiscal stimulus, with US president Barack Obama describing the summit's measures as "bolder and more rapid than any international response that we've seen to a financial crisis in memory" and predicted they would mark "a turning point in our pursuit of global economic recovery," and a new global order. France's president Nicolas Sarkozy, meanwhile, said the summit's agreement on a new regulatory regime and crackdown on tax havens showed "a page has been turned" on an era of post-war "Anglo Saxon" capitalism.
Likud Official Infers Temple Mount not Jewish Holy Place
April 3….(By Stan Goodenough) The head of the Likud Party's foreign relations department gave a massive boost to the claims of Islam, Israel's most implacable enemy, Tuesday when he inferred that Jerusalem's Temple Mount was not sacred to the Jewish people. The Temple Mount is the Jewish people's holiest site. Arab and other Muslim leaders and clerics, who assert that the hill is Islam's third holiest site, have long and fiercely maintained that the Jews have no historical connection or claim to the outcrop the Bible calls God's "holy hill." While secular Jews often appear content to limit their "right" to the Western Wall, Israelis who have the fear of the Lord and who know that their nation's First and Second Temples were built on top of the mount will not agree to relinquish it to the followers of another god. Zalman Shoval, a former ambassador to the United States, and traditionally a right thinker on Israeli security issues, told a meeting of the Foreign Press Association that the Likud, which is led by former Prime Minister Binyamin Netanyahu, could allow an Arab or Muslim country to administer the site for the sake of securing peace for Israel. "It is not in Israel's interest to be in any way in charge of the holy places other than those of the Jewish faith," the secular Shoval said, adding he believed there were "ways to adopt formulae to this end." Using politico-speech (universally known as the language of compromise) Shoval first insisted that "the question of Israel's sovereignty in Jerusalem, and first and foremost the Temple Mount, is not negotiable." But he then reminded his audience that "actually there have been plans for a long time" to find a way around this "immovable" political reality. "Arab and Muslim countries, Jordan for instance, could play a leading role," and it was even possible that the Palestinian Authority could "run" the Temple Mount if there were real peace. To try support his untenable position, Shoval pointed to the example set by Italy and the Vatican, who in 1929 agreed that (apart from Vatican City) properties in Italy belonging to the "Holy See" were under Italian sovereignty while being administered by the Roman Catholic Church. But while Italy and the Vatican are historically both "Christian" entities, no such agreement has ever been made between Muslims and those they call "infidels." According to the teachings and traditions of Islam, Jewish or Christian sovereignty is never permissible over territory that has, at any point in history, been under Muslim control. As Hebrew University Professor of Islamic Studies Moshe Sharon has explained before audiences from all over the world: Islam holds that "any territory that comes under Islamic rule cannot be de-Islamized. It is unthinkable that non-Muslims shall rule over Muslims." More importantly even than this fact, devout Jews and Christians hold that the Bible has the last word on what has been called "the hottest piece of real estate in the world." In it, God promises that, no matter how the world's nations plot to separate the Jews from their land, He plans to establish His King on His holy hill in Zion. (Psalm 2:1-6)
Netanyahu: We May be Forced to Attack Iran

(Netanyahu at the Western Wall on Wednesday after officially assuming power)
April 2….(AP) The primary imperative for the United States and President Barack Obama is to put an end to Iran's nuclear race, Prime Minister Binyamin Netanyahu said before his swearing-in Tuesday, adding that if the US failed to do so Israel might be forced to resort to a military strike on the Islamic Republic's nuclear installations. "The Obama presidency has two great missions: fixing the economy, and preventing Iran from gaining nuclear weapons," Netanyahu told The Atlantic. The Iranian drive for a nuclear weapon was a "hinge of history," he said, emphasizing that all of "Western civilization" was responsible for preventing an Iranian bomb. "You don't want a messianic apocalyptic cult controlling atomic bombs," Netanyahu said of the Iranian regime. "When the wide-eyed believer gets hold of the reins of power and the weapons of mass death, then the entire world should start worrying, and that is what is happening in Iran." Netanyahu suggested that Israeli preemptive strikes against perceived threats were the result of the Jewish people learning from a long history of grappling against those who threatened their collective existence. He cited Iranian President Mahmoud Ahmadinejad's repeated calls to "wipe Israel off the map," as well as a recent remark by the country's supreme leader, Ayatollah Ali Khamenei, to the effect that Israel was a "cancerous tumor." However, despite Iran's singling-out of Israel, he said, the rest of the world would be well advised to take the threat emanating from Teheran seriously. He voiced support for Obama's strategy of engaging Iran in dialogue, as long as the negotiations worked swiftly to convince Iran to relinquish its nuclear program. "How you achieve this goal is less important than achieving it," he said, although he was not optimistic regarding the chances that dialogue could persuade Iran to reconsider its interests. Nevertheless, he said, economic sanctions could still make a difference. "I think the Iranian economy is very weak, which makes Iran susceptible to sanctions that can be ratcheted up by a variety of means," he said. Iran's leadership, Netanyahu added, was not immune to pressure, but fanatic elements made it extremely dangerous to risk relying on economic sanctions alone. "Iran is a composite leadership, but in that composite leadership there are elements of wide-eyed fanaticism that do not exist right now in any other would-be nuclear power in the world. That's what makes them so dangerous," he said. "Since the dawn of the nuclear age, we have not had a fanatic regime that might put its zealotry above its self-interest. People say that they'll behave like any other nuclear power. Can you take the risk? Can you assume that?" Netanyahu cited Teheran's tactics during its protracted war with Iraq in the 1980s as evidence of irrational behavior on the part of Iran. "They wasted over a million lives without batting an eyelash," he said. "It didn't sear a terrible wound into the Iranian consciousness. It wasn't Britain after World War I, lapsing into pacifism because of the great tragedy of a loss of a generation. You see nothing of the kind."
Russia Warns West not to Meddle in Ex-Soviet Areas
April 2….(Moscow Times) Russia's foreign minister warned the West on Wednesday against meddling in its backyard, saying the US and European countries must not advance their interests in the former Soviet Union at Russia's expense. Sergey Lavrov told a group of foreign business leaders that Russia has no monopoly on relations with neighboring former Soviet republics, and said Moscow understands that the United States and European Union have legitimate interests in the region. But, he said, the US and EU must forge relations with former Soviet republics "through legal, understandable and transparent methods," Lavrov said. "Behind-the-scenes meddling only creates a crisis situation. One must respect the people of these nations and give them the right to choose their own fate." Already long-deteriorating ties between Moscow and the West were badly damaged by Russia's August war with Georgia, a small ex-Soviet republic that has enjoyed strong US backing and is seeking NATO membership. Lavrov gave no examples of alleged meddling. But the US and Europe have been courting ex-Soviet republics as they vie with Russia for access to Central Asian and Caspian Sea energy resources and seek ties with nations close to sources of concern such as Iran and Afghanistan. Also, Russian leaders have suggested the US encouraged Georgia to launch an offensive that sparked the five-day war, and say Washington has pressed to bring Ukraine closer to NATO despite significant opposition among its people. Lavrov stressed Russia's opposition to US missile defense plans and NATO expansion but indicated that Russia is eager for improved ties with the US He suggested that it would be up to the administration of President-elect Barack Obama to make the first move. "We are counting on the future administration of Barack Obama to confirm what he is now saying about the need to cooperate with Russia in fighting common threats, international terrorism and weapons proliferation," Lavrov said.
Abbas Calls For Pressure on Netanyahu
April 2….(Ha Aretz) Palestinian President Mahmoud Abbas, whose Fatah movement governs the PA, earlier Wednesday urged the international community to pressure Prime Minister Benjamin Netanyahu's coalition government. Abbas blasted the newly sworn-in leader as a man who "does not believe in peace," AFP reported. "Benjamin Netanyahu never believed in a two-state solution or accepted signed agreements and does not want to stop settlement activity. This is obvious," AFP quoted Abbas as telling the official Palestinian news agency. "We have to tell the world that this man does not believe in peace, so how should we deal with him? Let's put the ball in the world's court so that it puts pressure on him and assumes its responsibilities," the Palestinian leader added, in his first statements since Netanyahu was sworn in as premier on Wednesday in Jerusalem. "We will carry out peace negotiations with the Palestinian Authority with a view to reaching a final accord," Netanyahu said Tuesday. "Under the final accord, the Palestinians will have all the rights to govern themselves except those that can put in danger the security and existence of the state of Israel," Netanyahu said. The Palestinian Authority said Netanyahu's statements "mark a start that is not encouraging." The PA is hopeful US President Barack Obama will follow through on his pledge to actively engage the Mideast peace process. "The American administration should pressure the Netanyahu government to stick to the fundamentals of the peace process, in other words land for peace. "This means the restitution of all the Palestinian territories occupied in 1967, including east Jerusalem," Abbas's spokesman said Tuesday. The European Union last week warned of "consequences" if the new government does not commit itself to the principle of the two-state solution, saying relations would become "very difficult." US President Barack Obama also said last week peace efforts under a Netanyahu cabinet would not be any easier but were just as necessary. The Islamist Hamas movement on Wednesday said that Israel's new government under Benjamin Netanyahu "reflects the racism of Israeli society," and called on the rival Palestinian Authority to cut of all peace negotiations.


Netanyahu to Obama: "Stop Iran, Or I Will"
April 2….(In The News) The message from Israel's new prime minister is stark: if the Obama administration doesn't prevent Tehran from developing nuclear weapons, Israel may be forced to attack. In an interview conducted shortly before he was sworn in today as prime minister of Israel, Benjamin Netanyahu laid down a challenge for Barack Obama. The American president, he said, must stop Iran from acquiring nuclear weapons, and quickly, or an imperiled Israel may be forced to attack Iran's nuclear facilities itself. "The Obama presidency has two great missions: fixing the economy, and preventing Iran from gaining nuclear weapons," Netanyahu told me. He said the Iranian nuclear challenge represents a "hinge of history" and added that "Western civilization" will have failed if Iran is allowed to develop nuclear weapons. In unusually blunt language, Netanyahu said of the Iranian leadership, "You don't want a messianic apocalyptic cult controlling atomic bombs. When the wide-eyed believer gets hold of the reins of power and the weapons of mass death, then the entire world should start worrying, and that is what is happening in Iran." History teaches Jews that threats against their collective existence should be taken seriously, and, if possible, preempted, he suggested. In recent years, the Iranian president, Mahmoud Ahmadinejad, has regularly called for Israel to be "wiped off the map," and the supreme Iranian leader, Ayatollah Khamenei, this month called Israel a "cancerous tumor." But Netanyahu also said that Iran threatens many other countries apart from Israel, and so his mission over the next several months is to convince the world of the broad danger posed by Iran. One of his chief security advisers, Moshe Ya'alon, told me that a nuclear Iran could mean the end of American influence in the Middle East. "This is an existential threat for Israel, but it will be a blow for American interests, especially on the energy front. Who will dominate the oil in the region, Washington or Tehran?" Netanyahu said he would support President Obama's decision to engage Iran, so long as negotiations brought about a quick end to Iran's nuclear ambitions. "How you achieve this goal is less important than achieving it," he said, but he added that he was skeptical that Iran would respond positively to Obama's appeals. In an hour-long conversation, held in the Knesset, Netanyahu tempered his aggressive rhetoric with an acknowledgement that nonmilitary pressure could yet work. "I think the Iranian economy is very weak, which makes Iran susceptible to sanctions that can be ratcheted up by a variety of means." When I suggested that this statement contradicted his assertion that Iran, by its fanatic nature, is immune to pressure, Netanyahu smiled thinly and said, "Iran is a composite leadership, but in that composite leadership there are elements of wide-eyed fanaticism that do not exist right now in any other would-be nuclear power in the world. That's what makes them so dangerous." He went on, "Since the dawn of the nuclear age, we have not had a fanatic regime that might put its zealotry above its self-interest. People say that they'll behave like any other nuclear power. Can you take the risk? Can you assume that?" Netanyahu offered Iran's behavior during its eight-year war with Iraq as proof of Tehran's penchant for irrational behavior. Iran "wasted over a million lives without batting an eyelash. It didn't sear a terrible wound into the Iranian consciousness. It wasn't Britain after World War I, lapsing into pacifism because of the great tragedy of a loss of a generation. You see nothing of the kind." He continued: "You see a country that glorifies blood and death, including its own self-immolation." I asked Netanyahu if he believed Iran would risk its own nuclear annihilation at the hands of Israel or America. "I'm not going to get into that," he said. Neither Netanyahu nor his principal military advisers would suggest a deadline for American progress on the Iran nuclear program, though one aide said pointedly that Israeli time lines are now drawn in months, "not years." These same military advisers told me that they believe Iran's defenses remain penetrable, and that Israel would not necessarily need American approval to launch an attack. "The problem is not military capability, the problem is whether you have the stomach, the political will, to take action," one of his advisers, who spoke on condition of anonymity, told me. Both Israeli and American intelligence officials agree that Iran is moving forward in developing a nuclear-weapons capability. The chief of Israeli military intelligence, Major General Amos Yadlin, said earlier this month that Iran has already "crossed the technological threshold," and that nuclear military capability could soon be a fact: "Iran is continuing to amass hundreds of kilograms of low-enriched uranium, and it hopes to exploit the dialogue with the West and Washington to advance toward the production of an atomic bomb." American officials argue that Iran has not crossed the "technological threshold"; the director of national intelligence, Admiral Dennis Blair, said recently that Israel and the US are working with the same set of facts, but are interpreting it differently. "The Israelis are far more concerned about it, and they take more of a worst-case approach to these things from their point of view," he said. The chairman of the Joint Chiefs of Staff, Michael Mullen, recently warned that an Israeli attack on Iran's nuclear facilities would undermine stability in the Middle East and endanger the lives of Americans in the Persian Gulf. The Obama administration agrees with Israel that Iran's nuclear program is a threat to Middle East stability, but it also wants Israel to focus on the Palestinian question. Netanyahu, for his part, promises to move forward on negotiations with the Palestinians, but he made it clear in our conversation that he believes a comprehensive peace will be difficult to achieve if Iran continues to threaten Israel, and he cited Iran's sponsorship of such Islamist groups as Hezbollah and Hamas as a stumbling block. Ya'alon, a former army chief of staff who is slated to serve as Netanyahu's minister for strategic threats, dismissed the possibility of a revitalized peace process, telling me that "jihadists" interpret compromise as weakness. He cited the reaction to Israel's unilateral withdrawal from Gaza four years ago. "The mistake of disengagement from Gaza was that we thought like Westerners, that compromise would defuse a problem, but it just encouraged the problem," he said. "The jihadists saw withdrawal as a defeat of the West. Now, what do you signal to them if you are ready to divide Jerusalem, or if you're ready to withdraw to the 1967 lines? In this kind of conflict, your ability to stand and be determined is more important than your firepower." American administration sources tell me that President Obama won't shy from pressuring Netanyahu on the Palestinian issue during his first visit to Washington as prime minister, which is scheduled for early May. But Netanyahu suggested that he and Obama already see eye-to-eye on such crucial issues as the threat posed by Hamas. "The Obama administration has recently said that Hamas has to first recognize Israel and cease the support of terror. That's a very good definition. It says you have to cease being Hamas." When I noted that many in Washington doubt his commitment to curtailing Jewish settlement on the West Bank, he said, in reference to his previous term as prime minister, from 1996 to 1999, "I can only point to what I did as prime minister in the first round. I certainly didn't build new settlements." Netanyahu will manage Israel's relationship with Washington personally, his foreign minister, Avigdor Lieberman, of the anti-Arab Israel Beiteinu party, is deeply unpopular in Washington, and I asked him if he could foresee agreeing on a "grand bargain" with Obama, in which he would move forward on talks with the Palestinians in exchange for a robust American response to Iran's nuclear program. He said: "We intend to move on the Palestinian track independent of what happens with Iran, and I hope the US moves to stop Iran from gaining nuclear weapons regardless of what happens on the Palestinian track." In our conversation, Netanyahu gave his fullest public explication yet of why he believes President Obama must consider Iran's nuclear ambitions to be his preeminent overseas challenge. "Why is this a hinge of history? Several bad results would emanate from this single development. First, Iran's militant proxies would be able to fire rockets and engage in other terror activities while enjoying a nuclear umbrella. This raises the stakes of any confrontation that they'd force on Israel. Instead of being a local event, however painful, it becomes a global one. Second, this development would embolden Islamic militants far and wide, on many continents, who would believe that this is a providential sign, that this fanaticism is on the ultimate road to triumph. "Third, they would be able to pose a real and credible threat to the supply of oil, to the overwhelming part of the world's oil supply. Fourth, they may threaten to use these weapons or to give them to terrorist proxies of their own, or fabricate terror proxies. Finally, you'd create a great sea change in the balance of power in our area, nearly all the Arab regimes are dead-set opposed to Iran's acquisition of nuclear weapons. They fervently hope, even if they don't say it, that the US will act to prevent this, that it will use its political, economic, and, if necessary, military power to prevent this from happening." If Iran acquires nuclear weapons, Netanyahu asserted, Washington's Arab allies would drift into Iran's orbit. "The only way I can explain what will happen to such regimes is to give you an example from the past of what happened to one staunch ally of the United States, and a great champion of peace, when another aggressive power loomed large. I'm referring to the late King Hussein of Jordan who was an unequalled champion of peace. The same King Hussein in many ways subordinated his country to Saddam Hussein when Saddam invaded Kuwait in 1990. Saddam seemed all-powerful, unchallenged by the United States, and until the US extracted Kuwait from Saddam's gullet, King Hussein was very much in Iraq's orbit. The minute that changed, the minute Saddam was defeated, King Hussein came back to the Western camp." One of Iran's goals, Netanyahu said, is to convince the moderate Arab countries not to enter peace treaties with Israel. Finally, he said, several countries in Iran's neighborhood might try to develop nuclear weapons of their own. "Iran's acquisition of nuclear weapons could spark a nuclear arms race in the Middle East. The Middle East is incendiary enough, but with a nuclear arms race it will become a tinderbox," he said. Few in Netanyahu's inner circle believe that Iran has any short-term plans to drop a nuclear weapon on Tel Aviv, should it find a means to deliver it. The first-stage Iranian goal, in the understanding of Netanyahu and his advisers, is to frighten Israel's most talented citizens into leaving their country. "The idea is to keep attacking the Israelis on a daily basis, to weaken the willingness of the Jewish people to hold on to their homeland," Moshe Ya'alon said. "The idea is to make a place that is supposed to be a safe haven for Jews unattractive for them. They are waging a war of attrition." The Israeli threat to strike Iran militarily if the West fails to stop the nuclear program may, of course, be a tremendous bluff. After all, such threats may just be aimed at motivating President Obama and others to grapple urgently with the problem. But Netanyahu and his advisers seem to believe sincerely that Israel would have difficulty surviving in a Middle East dominated by a nuclear Iran. And they are men predisposed to action; many, like Netanyahu, are former commandos. As I waited in the Knesset cafeteria to see Netanyahu, I opened a book he edited of his late brother's letters. Yoni Netanyahu, a commando leader, was killed in 1976 during the Israeli raid on Entebbe, and his family organized his letters in a book they titled Self-Portrait of a Hero. In one letter, Yoni wrote to his teenage brother, then living in America, who had apparently been in a fight after someone directed an anti-Semitic remark at him. "I see that you had to release the surplus energy you stored up during the summer," Yoni wrote. "There's nothing wrong with that. But it's too bad you sprained a finger in the process. In my opinion, there's nothing wrong with a good fist fight; on the contrary, if you're young and you're not seriously hurt, it won't do you real harm. Remember what I told you? He who delivers the first blow, wins."
New Israeli FM Disavows Annapolis Process, Obama Reaffirms Two-State Solution
April 2….(DEBKA) A senior US official accompanying president Barack Obama to the G20 summit in London made this remark Wednesday April 2, in response to a statement from Avigdor Lieberman on his first day as foreign minister. Lieberman stressed that the incoming Netanyahu government was not bound by commitments made at the US-sponsored 2007 Annapolis conference for a two-state solution to the Israeli-Palestinian conflict and was committed only to the Middle East road map. The US official said: "It remains our view that a two-state solution is in our interests and the region's interests," and went on to say: "We look forward to working with the new Israeli government and understand we will have frank discussions." President Obama earlier called Binyamin Netanyahu Wednesday with congratulations on his first day in office and reaffirmed the steadfast US commitment to Israel and its security. In their half-hour conversation, Obama said he looked forward to working closely with Prime Minister Netanyahu and his government to address issues of mutual concern, including Iran and Arab-Israeli peace," said the White House. In his call to the new Israeli prime minister, Russian prime minister Vladimir Putin stressed his desire to strengthen ties with Israel and the importance of advancing peace and stability in the Middle East. He invited Netanyahu to visit Moscow. In an interview with The Atlantic, Netanyahu said: The Obama presidency has two great missions: fixing the economy and preventing Iran from gaining nuclear weapons. Diplomacy and sanctions might work, he said, but if they don't Israel might be forced to resort to a military strike on the Islamic republic's nuclear installations.
Ki-moon Calls on Netanyahu to Establish Palestinian State
April 2….(IsraelNN.com) UN Secretary-General Ban Ki-moon welcomed Israel's newly sworn-in Prime Minister Binyamin Netanyahu upon his forming his coalition government. The UN chief furthermore called upon the Prime Minister to establish a Palestinian State. "The secretary general welcomes the formation of a new government in Israel and looks forward to working with Prime Minister Benjamin Netanyahu on the full range of peace and security issues in the region," UN spokeswoman Michele Montas said in a statement released on Wednesday. "This includes the resumption of the Middle East peace process, with the aim of achieving an independent and viable Palestinian State living side-by-side in peace with a secure Israel, and a comprehensive Arab-Israeli peace as envisaged in Security Council resolutions," the statement added. Ki-moon's statement came just hours after statements made by the newly installed Foreign Minister Avignor Lieberman, who stated that Israel is not obligated to the Annapolis Conference proposals. Lieberman additionally clarified that his government is only obligated to the Road Map peace agreement, which was ratified during Ariel Sharon's tenure as Prime Minister. Despite the reaction of criticism from the international community, Dr. Ron Breiman, spokesman of the Hatikva faction of the pro-Land of Israel National Union party, responded positively to Lieberman's remarks. "Israel's new government wants peace. But not the way of Oslo-Annapolis, which encourages terror and distances peace," Breiman said in a statement. "It's time to clearly state that a Palestinian State and peace are contradictions, and the 'two-state solution' is a course for disaster for the Jewish State," the Hatikva party spokesman added.
Obama to Confront Israel on 'Biblical Heartland
(Palestinian official says US strongly opposes Jewish construction)
April 2….(WND) A delegation from the State Department promised the Palestinians the Obama administration will strongly oppose any new Jewish construction in the strategic, biblical West Bank, a top Palestinian Authority official told WND. The PA official, speaking on condition of anonymity, said the US delegation last week told the PA in a meeting it views Israel's presence in the West Bank as an obstacle to peace and that Obama was ready for a possible confrontation with incoming Prime Minister Benjamin Netanyahu on the issue of any new construction in the territory. The PA official, who was present at last week's meeting in the West Bank city of Ramallah, said the State Department officials told the Palestinian leadership that Obama opposed both so-called illegal outposts and "natural growth" of settlements, meaning expanding existing Jewish communities in the West Bank to accommodate a growing population. Previously, the Bush administration opposed "illegal outposts," a term referring to Jewish structures built in the West Bank without Israeli government approval. But the Bush White House and State Department largely accepted Israel's West Bank natural growth trends. The PA official said Obama's administration conveyed messages that it is seeking a nearly complete Israeli withdrawal from the West Bank, which borders Jerusalem and is within rocket range of Tel Aviv and Israel's international airport. One Palestinian activist told WND the US consulate in Jerusalem was closely monitoring all Jewish construction in the West Bank. "The consulate is in contact with many Palestinian activists. They tell us that if we see a single packet of cement for (Jewish) building, to call and let them know," the activist said. Israeli officials previously confirmed to WND the US consulate was closely monitoring both West Bank and eastern Jerusalem construction to the point that Prime Minister Ehud Olmert received several calls from the consulate since January asking about the alleged sighting of bulldozers in Maale Adumim, an eastern Jerusalem community. A State Department spokeswoman would not comment on closed door meetings with the PA, except to say, "We are committed to a two state solution." While Jewish construction is being closely watched, the US has not protested rampant illegal Arab construction on Jewish-owned property in the West Bank and eastern Jerusalem. Israel recaptured the West Bank in the 1967 Six Day War. The territory, in which about 200,000 Jews live, is tied to Judaism throughout the Torah and is often referred to as the biblical heartland of Israel. The book of Genesis says Abraham entered Israel at the West Bank city of Shechem (Nablus) and received God's promise of land for his offspring. He was later buried with the rest of the biblical patriarchs and matriarchs, except for Rachel, in Hebron's Tomb of the Patriarchs. The West Bank's Hebron was site of the first Jewish capital. The nearby West Bank town of Beit El, anciently called Bethel, meaning "house of God," is where Scripture says the patriarch Jacob slept on a stone pillow and dreamed of angels ascending and descending a stairway to heaven. In the dream, God spoke directly to Jacob and reaffirmed the promise of territory. Earlier, God had promised the land of Israel to Abraham at Beit El. In Exodus, the holy tabernacle rested just north of Beit El in Shiloh, believed to be the first area the ancient Israelites settled after fleeing Egypt.
Obama Leaves Israel as 'Lone Ranger' in Nuclear Iran
April 2….(IsraelNN.com) Israel and the United States are heading towards a parting of the ways on how to deal with the threat of Iranian nuclear capability, according to an article published Tuesday in the Middle East Times. Unlike his predecessor, US President Barack Obama is unlikely to approve, let alone cooperate, with the targeted assassinations of Iranian nuclear scientists carried out by Israel's international Mossad intelligence agency, wrote journalist Richard Sale. Similarly, Israel will likely now be forced to go it alone on its long-standing system of sabotaging efforts to stymie Iran's effort to purchase nuclear technology in the international arena. The article also raised the possibility that the Obama administration might try to put the brakes on Israeli covert operations against the Iranian nuclear program. Obama has said from the outset that he intends to reach out to the Iranians and work to re-establish ties with the Islamic Republic that have been frozen for close to 30 years. Sales contends that the US hopes to use Iran as a launching point for supply convoys to American and NATO troops that are fighting in Afghanistan. The Iranians also allegedly provided the US with excellent intelligence information that helped America in its war against the Taliban when it attacked the Afghanistan-based group right after the "9/11" terror attack on the US in 2001. Iran is an enemy of the Taliban. However, the chances that Israel would actually stop its efforts to prevent what is rapidly becoming an existential threat to the Jewish State are almost nil, according to Washington think tank director Pat Clawson. "It would be implausible to call off all covert ops," said Clawson, who heads the Washington Institute for Near East Policy. "If the US pressures Israel, then the Israelis will simply stop talking to us about it." Joint operations that were carried out together with US intelligence agents against Iran's nuclear development activities under the Bush administration had "failed miserably," according to a former senior CIA official quoted in the article. In fact, an American plan carried out in 2000 under the administration of former President Bill Clinton, husband of the current US Secretary of State, Hillary Clinton, was an equal debacle. Flawed plans for a nuclear bomb were covertly delivered to an Iranian official in Vienna by an American agent under a plan code-named "Operation Merlin." The Iranian scientists quickly spotted the flaws in the plans, however.
Pakistani Taliban Chief Threatens Attack on Washington DC
April 1….(Wall Street Journal) The leader of the Pakistani Taliban threatened Tuesday to carry out a terrorist attack on the US capital, and said his forces were behind an assault on a police academy in eastern Pakistan. Baitullah Mehsud said fighters loyal to him raided the police academy on the outskirts of Lahore on Monday to avenge continuing US missile strikes against Islamic militants along the border with Afghanistan, a region largely controlled by the Taliban and al Qaeda. The attack on the police academy, which left 12 people dead, "was in retaliation for the ongoing drone attacks in the tribal areas. There will be more such attacks," he said by telephone from an undisclosed location. Mr. Mehsud, who spoke with a handful of Pakistani reporters, is based in the South Waziristan tribal region, on the Afghan border. A senior US official said, "We've seen a widening of the attacks," out of the tribal areas, and added, "this has had the effect of having a lot of Pakistanis binding together. " In March, US officials issued a $5 million bounty for Mr. Mehsud. Domestic counterterrorism officials in Washington noted that the Pakistani militant has made similar threats in the past. Mr. Mehsud's claim of responsibility for the attack at the police academy heightened fears that militant violence, which has engulfed much of northwestern Pakistan, is spreading to the country's eastern heartland, Punjab. Until recently, the province had been spared much of the violence, although some of Pakistan's most potent Islamic militant groups originated in the region. Mr. Mehsud, the 35-year-old supreme commander of the Tehrik-e-Taliban, known as the Pakistani Taliban, also threatened to expand his targets beyond Pakistan. "Soon we will launch an attack in Washington that will amaze everyone in the world," he said in separate remarks to the Associated Press. Pakistani and Western intelligence officials say it is unlikely that Mr. Mehsud, whose forces are concentrated largely on fighting Pakistan's government, has the reach and resources to attack the US However, those officials note, Mr. Mehsud has close ties to al Qaeda, and coordination with the group could increase his sweep considerably. Pakistani and US intelligence officials say Mr. Mehsud is believed to have had a hand in major attacks including the December 2007 assassination of former Prime Minister Benazir Bhutto.
Netanyahu Sworn in as Israel's Prime Minister
April 1….(Ha Aretz) Prime Minister Benjamin Netanyahu was sworn in late Tuesday to lead Israel's 32nd government, after cobbling together a coalition amid rising tensions within his own Likud party and with other leading political figures. Lawmakers voted 69 to 45 with five abstentions in favor of Netanyahu's right-wing government after a six-hour debate, making Netanyahu prime minister for the second time in 10 years. The new coalition will comprise 30 ministers and seven deputy ministers. In addition to serving as premier, Netanyahu has also created a position for himself as financial strategy minister and appointed Yuval Steinitz (Likud) to serve as finance minister. "This is a special day for the State of Israel and a very emotional day for me and my family," said Netanyahu once officially inducted prime minister. "I mostly feel the weight of the responsibility I now shoulder. My fellow ministers and I will do all we can to lead Israel towards a better future." Israel seeks peace with the entire Arab and Muslim world but continues to be threatened by the forces of Islamic extremists, Prime Minister Binyamin Netanyahu said several hours before he was sworn in Tuesday evening. These are irregular times," Netanyahu told the Knesset plenum. "Today Israel is faced with two tests, an economic crisis and a security crisis. The source of these crises are neither our past actions nor past mistakes. Our current actions, however, will determine the results of these crises." "It is not with a victor's joy that I stand here today in front of you, but with a great sense of responsibility," Netanyahu began. "I ask for your trust at this time of worldwide crisis of a kind we haven't known before, and it is with a sense of worry, but also with hope and faith, that the State of Israel confronts two major challenges: the economic challenge and the security challenge. I am certain that the people of Israel will cope successfully with the challenges that lie ahead of it." Regarding Iranian threats to "erase Israel from the map," Netanyahu criticized the international community for its lack of response. The Jewish people has experience with dictators and it cannot overestimate megalomaniac dictators who threaten to destroy it," he said. The new Prime Minister added that the worst thing for the State of Israel and the world would be "that a radical regime obtains nuclear weapons." The threat to Israel came from the spread of extremist Islam in the region and in the world, Netanyahu said. "I separate extremist Islam from the general Muslim world, which is also threatened by extremist Islam," he told the plenum. "The Muslim culture is a rich culture that knew times of prosperity, of Arabs and Jews who lived together and created things together." Six prime ministers had strived for peace with the Palestinians but failed, he said, adding that "the failure was not their fault. If the heads of the Palestinian Authority want peace, I tell them now - we can achieve it." Netanyahu said his government would work for peace with all of Israel's neighbors on three levels: economic, political and security. "We will carry out ongoing negotiations for peace with the Palestinians in an attempt to reach a permanent agreement," he said. "We don't want to rule another people, and the agreement will give the Palestinians all the rights to rule themselves, except for those that endanger Israel." Netanyahu also explained how his government would handle the "truly unprecedented" economic crisis, saying it threatened the livelihood of tens of thousands of Israelis and that no one could tell when and how it would end.
Europe Demands Israel Concede, But Europe Hear the Word of The Lord
April 1….(JNEWSWIRE) This is a message to the foreign minister of the Czech Republic and to his counterparts in the European Union, over which his government currently presides: (Mr. Karel Schwarzenberg) Israel this weekend heard your clear and unequivocal message; your demand that its new government embrace and facilitate the division of Jewish lands for the creation of an Arab state; your warning that Israel will pay if it fails to acquiesce. As the Jews went into their synagogues Friday evening to worship their God, you were loudly applauding the already-intensive efforts of the new Obama administration to oversee and direct the slicing and dicing of the Land He gave to them. Once their Sabbath was over, observant Jews would have read about how your friend from Luxembourg, Jean Asselborn, said: "We must tell the Israelis that it is not allowed to walk away from the peace process." You both came hard and fast behind the arrogant and bullying diktat that erupted from Javier Solana earlier this month, when he looked directly into the cameras and spelled out his message to Israel: "Let me say very clearly that the way the European Union will relate to an Israeli government that is not committed to a two-state solution will be very, very different." Indeed, there was nothing at all unclear about that. But gentlemen, even clearer than your threats are God's words to Israel, and His warnings to you, concerning this land. To Abraham, God repeatedly promises ownership forever of the land upon which you plot and plan to build a Palestinian state: Then the LORD appeared to Abram and said, "To your descendants I will give this land." (Genesis 12:8)
And the Lord said to Abram, after lot had separated from him: "Lift your eyes now and look from the place where you are-northward, southward, eastward and westward; for all the land which you see I give to you and your descendants forever. … Arise, walk in the land through its length and its width, for I give it to you." (Genesis 13:14,15,17)
Then Abram fell on his face, and God talked with him, saying: "… And I will establish My covenant between Me and you and your descendants after you in their generations, for an everlasting covenant, to be God to you and your descendants after you. Also I give to you and your descendants after you the land in which you are a stranger, all the land of Canaan, as an everlasting possession; and I will be their God." (Genesis 17:3,7,8)
In Isaac this promise was established, when God told Abraham that: " in Isaac [not Ishmael] your seed shall be called." (Genesis 21:12 c).
To Isaac the deed of the land was confirmed: Then the Lord appeared to him and said: "… Dwell in this land, and I will be with you and bless you; for to you and your descendants I give all these lands, and I will perform the oath which I swore to Abraham your father. And I will make your descendants multiply as the stars of heaven; I will give to your descendants all these lands; and in your seed all the nations of the earth shall be blessed; (Genesis 26:2,3,4)
Isaac passed on the covenant to Jacob when he blessed him:
"May God Almighty bless you,
And make you fruitful and multiply you,
That you may be an assembly of peoples;
And give you the blessing of Abraham,
To you and your descendants with you,
That you may inherit the land
In which you are a stranger,
Which God gave to Abraham." (Genesis 28:3,4)
God changed Jacob's name to Israel, and confirmed that the covenant of the land was passed onto him and his descendants (and not to Ishmael, Esau or any of their descendants):
And God said to him, "Your name is Jacob; your name shall not be called Jacob anymore, but Israel shall be your name." So He called his name Israel. Also God said to him: "I am God Almighty. Be fruitful and multiply; a nation and a company of nations shall proceed from you, and kings shall come from your body. The land which I gave Abraham and Isaac I give to you; and to your descendants after you I give this land." (Genesis 35:10,11,12) On his deathbed, Israel assured his son Joseph: "Behold, I am dying, but God will be with you and bring you back to the land of your fathers. Moreover I have given to you one portion above your brothers, which I took from the hand of the Amorite with my sword and my bow." (Genesis 48:21,22) Joseph passed the promise onto his brothers: And Joseph said to his brethren, "I am dying; but God will surely visit you, and bring you out of this land to the land of which He swore to Abraham, to Isaac, and to Jacob." (Genesis 50:24) God, citing His everlasting promise to the founding fathers of the nation of Israel, commissioned Moses to implement Joseph's words: Moreover God said to Moses, "Thus you shall say to the children of Israel: 'The Lord God of your fathers, the God of Abraham, the God of Isaac, and the God of Jacob, has sent me to you. This is My name forever, and this is My memorial to all generations.' Go and gather the elders of Israel together, and say to them, 'The Lord God of your fathers, the God of Abraham, of Isaac, and of Jacob, appeared to me, saying, "I have surely visited you and seen what is done to you in Egypt; and I have said I will bring you up out of the affliction of Egypt to the land of the Canaanites and the Hittites and the Amorites and the Perizzites and the Hivites and the Jebusites, to a land flowing with milk and honey."' (Exodus 3:15-17)
And after the 12 Tribes of Israel had wandered in the wilderness for 40 years, God passed the charge onto Joshua, saying: "Moses My servant is dead. Now therefore, arise, go over this Jordan, you and all this people, to the land which I am giving to them, the children of Israel. Every place that the sole of your foot will tread upon I have given you, as I said to Moses. From the wilderness and this Lebanon as far as the great river, the River Euphrates, all the land of the Hittites, and to the Great Sea toward the going down of the sun, shall be your territory…" (Joshua 1:2-4)
Israel conquered the Land, destroying and driving out its inhabitants in a way that doubtless would have appalled and enraged the EU, had you existed then, but in direct accordance with the instruction of the Creator of heaven and earth. The nation took root and grew on this land. Here it was established and here, 3000 years ago, it made Jerusalem its capital. Because of the people's unfaithfulness towards God, He sent them into exile, but He never ended His covenant with them; never revoked their ownership of the land, and repeatedly promised through prophet after prophet to one day bring them back and establish them again inside their borders.
herefore behold, the days are coming," says the Lord, "that it shall no more be said, 'The Lord lives who brought up the children of Israel from the land of Egypt,' but, 'The Lord lives who brought up the children of Israel from the land of the north and from all the lands where He had driven them.' For I will bring them back into their land which I gave to their fathers. (Jeremiah 16:14,15)
God gave them this land, exclusively and forever. He is keeping His promise to restore them to this land and, scoff though you may; it is in His purpose to make little Israel chief among all the nations of the world. The "great" and arrogant nations you represent have two choices ahead of them: They will either serve Israel, or they will perish. You might not believe in God, Messrs Solana, Schwarzenberg, and Asselhorn. You might disregard His word, sneer at it and dismiss it out of hand, it matters not. You will stand before Him one day to give account for your actions. Your nations will be brought into the valley and be judged according to their treatment of the Jewish people and your dealings with their land.
"For behold, in those days and at that time,
When I bring back the captives of Judah and Jerusalem,
I will also gather all nations,
And bring them down to the Valley of Jehoshaphat;
And I will enter into judgment with them there
On account of My people, My heritage Israel,
Whom they have scattered among the nations;
They have also divided up My land…" (Joel 3:1,2)
Note that God continues:
"They have cast lots for My people, …" (v.3)
If you know the Bible, then you know what happened to another man and nation that dared cast lots for the people of Israel. Lot means Pur – and as they have every year for millennia – the Jewish people have just celebrated Purim, their deliverance from – and the destruction of –Haman and those who had volunteered to implement his planned genocide of the Jews of Persia. But to Zion (you know, from which word and place comes the universally-vilified movement called "Zionism"), God says:
"The sons of foreigners shall build up your walls,
And their kings shall minister to you;
For in My wrath I struck you,
But in My favor I have had mercy on you.
Therefore your gates shall be open continually;
They shall not be shut day or night,
That men may bring to you the wealth of the Gentiles,
And their kings in procession.
For the nation and kingdom which will not serve you shall perish,
And those nations shall be utterly ruined. …" (Isaiah 60:10,11,12)
These are not my words.
This is the word of the LORD. Europe and the USA, beware for pressuring Israel!
Netanyahu: About to Take Power: We'll seek Lasting, Just Peace
(Day before he enters office, prime minister-designate tells Knesset 'any Arab state that truly wants to make peace will find our hand outstretched'; Olmert urges his replacement to adopt two-state solution)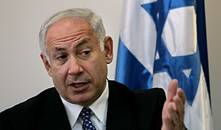 March 31….(YNET) "Even I did not think we could reach a peace agreement with Egypt. I can only guess that (Menachem) Begin knew in his heart that there was only one way to make peace – to give up all of Sinai, including Sharm el-Sheikh," outgoing Prime Minister Ehud Olmert said Monday during a special Knesset session commemorating the 30th anniversary of the historic accord. A day before the official end of his government's term, Olmert urged his intended replacement Benjamin Netanyahu to continue the peace process with the Palestinians and seek a two-state solution. "There is no Jewish state without the guarantee of a Jewish majority for generations to come, and this majority does not exist in Greater Israel, which is home to millions of Palestinians," he said. "The conclusion is clear: Two states for two peoples. There is no alternative, a two-state solution with massive international backing. It's possible." Olmert told the session that his government was close to reaching an agreement with Palestinian President Mahmoud Abbas, saying "given enough time, I believe we could have presented a peace agreement for the Knesset and cabinet's approval. This agreement would require a dramatic, painful and heart-breaking compromise." Addressing Netanyahu, the PM said Israel was on the brink of direct peace negotiations with Syria. "You will receive all the details. Take the initiative fearlessly, don't be deterred and history will repay you. Netanyahu, for his part, told the session that his government "will make every effort to achieve a just and lasting peace with all of our neighbors and the Arab world in its entirety. "Any one of our neighbors who truly is willing to make peace will find our hand outreached," he said.
Obama May Meet Assad To Dramatize Outreach to Muslims
March 31….(DEBKA) Turkish prime minister Recip Tayyep Edrogan is leaning hard on the White House for US president Barack Obama to meet Syrian president Bashar Assad. Edrogan says this will dramatize the address Obama plans to deliver from Istanbul on April 7 extending America's hand of peace to Muslims worldwide. It will also telegraph a strong message to the new Netanyah-Barak-Lieberman government that the Obama administration wants Israel to go back to the Turkish-mediated peace talks with Syria begun by Ehud Olmert, this time with active US involvement. According to DEBKAfile's Washington sources, which report this exclusively, the White House has neither accepted nor rejected the Turkish premier's initiative, but time for a negative is shrinking. Obama's outreach to the Muslim world speech will be delivered the day before the start of Jewish Passover festival. Turkish premier maintains that Obama must underscore his message to the Muslim world with actions not just words; a meeting with the Syrian ruler would show he is in earnest. While the US president's movements in the Turkish city are undisclosed for reasons of security, DEBKAfile's sources report that he has scheduled an appearance at the second forum of the Alliance of Civilizations in the first week of April in Istanbul. He will be joined on the platform by Erdogan, UN secretary Ban ki-moon, Spanish prime minister Louis Rodriguez Zapatero and one or two influential Muslim clerical figures. To lend wings to Obama's outreach to the Muslims, White House circles Monday, March 30, leaked word that his team took a hand in persuading Israel to accept a ceasefire which cut short its anti-Hamas operation in Gaza in January. The radical Islamist terrorists had to be spared from total defeat by Israel and their leaders from capture otherwise Assad, as their backer, would be restrained from resuming peace talks with Israel for some time. The ceasefire gave Assad enough political room to continue the negotiations without losing credibility in the Arab world. Seymour Hersh of The New Yorker wrote in its coming issue: A major change in American policy toward Syria is clearly under way. "The return of the Golan Heights is part of a broader strategy for peace in the Middle East that includes countering Iran's influence. Syria is a strategic linchpin for dealing with Iran and the Palestinian issue." According to this report, Cheney began getting messages from the Israelis about pressure from Obama when he was still President-elect. Cheney portrayed Obama to the Israelis as a "pro-Palestinian," who would not support their efforts.
Russia's Medvedev: No Nuclear Trade-off With US
March 30….(JPOST) Russian President Dimitry Medvedev indicated he would not increase pressure on Iran over its nuclear program in exchange for the United States backing off on plans to deploy missile-defense elements in Eastern Europe. "I don't think any trade-offs are possible in this respect," Medvedev said in a transcript of an interview with the British Broadcasting Corp. aired Sunday. The former US administration said putting the anti-missile system in Europe was necessary to block possible attacks by so-called rogue states such as Iran, but Russia says the system is aimed at undermining its own defenses. The dispute is expected to be the central issue when US President Barack Obama and Medvedev meet on Wednesday in London, where both leaders will take part in the economic summit of the Group of 20 major and developing nations. Obama and his administration have expressed interest in improving US-Russia relations, which deteriorated during Bush's eight years in office. Russia has maintained close relations with Iran and built the Bushehr nuclear plant, expected to go into operation this year, that the West suspects is part of an Iranian push to develop nuclear weapons. "Our position is based on well-known UN resolutions and approaches set forth by the IAEA, namely that Iran's nuclear program should be peaceful," Medvedev said/ Medvedev said Russia is "interested in securing our country and our citizens from threats posed by certain problematic states. "But the point is that this should be done through common efforts rather than by deploying any missiles or radars along our borders when a real doubt arises as to what lies behind all this. Is it done to make us nervous, or in order to really prevent some threats?" he said. Russia has repeatedly threatened to target missiles at elements of the proposed missile-defense system if it is built.
Obama Seeks Muslims for White House Posts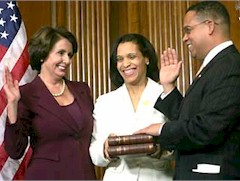 (Rep. Keith Ellison taking oath of office on the Koran)
March 30….(WND) Barack Obama is conducting his own affirmative action program to get more Muslims in the White House. The move began with Rep. Keith Ellison, D-Minn, who took his oath of office with a hand on the Koran, to solicit the resume of what he considered to be the nation's most qualified adherents of Islam. According to the Denver Post, when White House officials heard about the program, it was put on overdrive. J. Saleh Williams, program coordinator for the Congressional Muslim Staffers Association, sifted through more than 300 names as part of the search. "It was mostly under the radar," Williams said. "We thought it would put (the president) in a precarious position. We didn't know how closely he wanted to appear to be working with the Muslim American community." Ellison is serious about his faith. He made the pilgrimage to Mecca with the sponsorship of the Muslim American Society, an offshoot of the Muslim Brotherhood. In 1991, Mohamed Akram wrote a memo for the leadership of the Muslim Brotherhood that explained its work in America as "a kind of grand jihad in eliminating and destroying the Western civilization from within and 'sabotaging' its miserable house by their hands and the hands of the believers so that it is eliminated and God's religion is made victorious over all other religions."
Obama's Dance With The Mullahs Picks Up Speed
March 30….(One Jerusalem) During the race for President of the United States, Barak Obama advocated a policy of engaging the radical Islamic regime of Iran in high level talks to bring about a normalization of relations and a curtailment of Iran's nuclear program. In the past few weeks President Obama has begun executing this game plan. He began by delivering a holiday greeting to the Iranian people and their religious leaders. While President Obama expressed his desire to engage the Iranian leadership, human rights activists were visibly upset by his failure to condemn the serious human rights violations of the Iranian regime. (Shortly after Obama's video message Amnesty International issued a report that criticized Iran for being number two behind China on the list of nations that execute civilians, only China executed more people.) Obama's holiday message has been followed up with outreach to start talks with Iran on the issue of Afghanistan and Obama's encouragement of NATO starting talks with Iran. Perhaps most disturbing is Obama's acceptance of an invitation to address the Alliance of Civilizations in Turkey. The Alliance is an arm of the United Nations and has a long record of trying to legitimize the radical regime in Iran. The Alliance was founded by a leftist Spanish government in conjunction with the overtly Muslim government of Turkey. A Spanish foreign policy expert described the Alliance as a "counter to the war on terror." During its relatively brief existence, the Alliance has received enthusiastic support from Koffi Anan, and members of the European Union who have been quick to criticize Israel and the United States while whitewashing Iran, Saudi Arabia, Sudan, and other supporters of international terror. Forbes Magazine's award winning columnist Claudia Rosett has recently written about the Alliance's unsavory supporters and agenda. Rosett begins her "unofficial history" of the Alliance with this description: "the Alliance might more appropriately be called a UN-approved Slush Fund for Advancing Iranian and Other Islamic Interests. Both high profile and hard to pin down, it is first and foremost an Iranian brain child, which came to the UN by way of an earlier venture pitched in 1998 by Iran's then-president Mohammad Khatami for a "Dialogue of Civilizations." Rosett concludes her expose with these thoughts: "The Alliance has to date acquired a "group of friends" consisting of 99 members. Along with various sovereign states, these "friends" include the Organization of the Islamic Conference (or OIC), the Islamic Educational, Scientific and Cultural Organization (set up by the OIC), the Arab League, plus the Arab League Educational, Cultural and Scientific Organization. Rosett notes that "There is no representation from Israel." "This is the UN-fostered outfit providing the framework Obama, the American commander-in-chief, will dignify with his present at its April 6 and 7 meeting in Istanbul. "There are many ways one might describe this Alliance: An Iran-spawned Islamic-themed club; another UN exercise in equating the desires of despotic regimes with the principles of free societies; a curious vehicle for UN officials with odd spots in their past; a diplomatic bordello providing dark nooks for backroom deals. But an alliance of civilizations it is not."
WEEK OF MARCH 22 THROUGH MARCH 28
Hezbollah Using Mexican Drug Routes into US
March 27….(Newsmax) Hezbollah is using the same southern narcotics routes that Mexican drug kingpins do to smuggle drugs and people into the United States, reaping money to finance its operations and threatening US national security, current and former US law enforcement, defense and counterterrorism officials say. The Iran-backed Lebanese group has long been involved in narcotics and human trafficking in South America's tri-border region of Paraguay, Argentina and Brazil. Increasingly, however, it is relying on Mexican narcotics syndicates that control access to transit routes into the US Hezbollah relies on "the same criminal weapons smugglers, document traffickers and transportation experts as the drug cartels," said Michael Braun, who just retired as assistant administrator and chief of operations at the US Drug Enforcement Administration (DEA). "They work together," said Mr. Braun. "They rely on the same shadow facilitators. One way or another, they are all connected. "They'll leverage those relationships to their benefit, to smuggle contraband and humans into the US; in fact, they already are smuggling." His comments were confirmed by six US officials, including law enforcement, defense and counterterrorism specialists. They spoke on the condition that they not be named because of the sensitivity of the topic. While Hezbollah appears to view the US primarily as a source of cash - and there have been no confirmed Hezbollah attacks within the US, the group's growing ties with Mexican drug cartels are particularly worrisome at a time when a war against and among Mexican narco-traffickers has killed 7,000 people in the past year and is destabilizing Mexico along the US border. Secretary of State Hillary Rodham Clinton was in Mexico on Thursday to discuss US aid. Other US Cabinet officials and President Obama are slated to visit in the coming weeks. Hezbollah is based in Lebanon. Since its inception after the Israeli invasion of Lebanon in 1982, it has grown into a major political, military and social welfare organization serving Lebanon's large Shi'ite Muslim community. In 2006, it fought a 34-day war against Israel, which remains its primary adversary. To finance its operations, it relies in part on funding from a large Lebanese Shi'ite Muslim diaspora that stretches from the Middle East to Africa and Latin America. Some of the funding comes from criminal enterprises. Although there have been no confirmed cases of Hezbollah moving terrorists across the Mexico border to carry out attacks in the United States, Hezbollah members and supporters have entered the country this way. The Mexican cartels have no loyalty to anyone," one of the officials told The Washington Times. "They will willingly or unknowingly aid other nefarious groups into the US through the routes they control. It has already happened. That's why the border is such a serious national security issue." US One counterterrorism official confirmed that the US is watching closely the links between Hezbollah and drug cartels and said it is "not a good picture." A senior US defense official, who spoke on the condition of anonymity because of ongoing operations in Latin America, warned that al Qaeda also could use trafficking routes to infiltrate operatives into the US Adm. James G. Stavridis, commander of US Southern Command and the nominee to head NATO troops as Supreme Allied Commander-Europe, testified before the House Armed Services Committee last week that the nexus between illicit drug trafficking - "including routes, profits, and corruptive influence" and "Islamic radical terrorism" is a growing threat to the US He noted that in August, "US Southern Command supported a Drug Enforcement Administration operation, in coordination with host countries, which targeted a Hezbollah-connected drug trafficking organization in the Tri-Border Area." Mexico's transit routes now account for more than 90 percent of the cocaine entering the US, he said. The emphasis on Mexico intensified after the Sept. 11 attacks, when beefed-up US security measures greatly reduced access to the US by air and water, he said. The shift put Mexico's drug cartels in the lead and helped them amass billions of dollars and an estimated 100,000 foot soldiers, according to US defense officials. Hezbollah shifted its trade routes along with the drug cartels, using Lebanese Shi'ite expatriates to negotiate contracts with Mexican crime bosses, Mr. Braun said.
EU Demands Netanyahu Employ 2-State Solution
(Israeli PM-designate warned that 'relations will become very difficult' unless he commits to US-backed plan)
March 27….(YNET) The European Union warned Prime Minister-designate Benjamin Netanyahu on Friday that EU ties with his country would suffer if he did not accept Palestinian calls for statehood. Netanyahu this week said his future government would negotiate peace with the Palestinians, but made no mention of a policy aim long backed by both the United States and Europe. Asked how a failure to commit to the goal would affect EU-Israel ties, Czech Foreign Minister Karel Schwarzenberg, whose country currently holds the rotating presidency of the EU, said: "Relations would become very difficult indeed. At one of our next ministerial meetings we would have to discuss what consequences the EU would draw from that." Speaking after EU talks, Schwarzenberg did not elaborate but Luxembourg's Jean Asselborn said a long-mooted upgrading of EU-Israeli trade and political ties depended on Israel achieving a peace deal with the Palestinians. "We must tell the Israelis that it is not allowed to walk away from the peace process... The upgrading process was always to be viewed from the perspective of the peace process having been completed," Asselborn told reporters. Netanyahu plans to present his new coalition government for parliamentary approval next week. "We Europeans are insisting that whatever the weighting is in the two governments (Israeli and Palestinian), the creation of a two-state solution must stand first and foremost," German Foreign Minister Frank-Walter Steinmeier said.
Iran Developing Missile Bases to Surround Israel
(Tehran aims to create Gaza missile base that can cover whole of central Israel)
March 27….(YNET) Iranis in fact forcing a direct military confrontation upon Israel. We are not only talking about President Ahmadinejad exaggerated verbal passion or the Iranian nuclear project. Thus far, Iran conducted a war of attrition against Israel via its emissaries: Hezbollah, , and other Palestinian groups. At this time, the war is reaching new peaks; it will be impossible to continue ignoring them while only engaging with the emissaries. Based on foreign reports, the Air Force about two months ago, in Sudan, a shipment of medium-range rockets with a range of 70 kilometers (roughly 40 miles,) apparently the Fajar 3 model. This is not a small missile. In fact, it is a missile that the Iranians are manufacturing especially for the Gaza Strip, so that it can be dismantled to several pieces and smuggled in through the Gaza tunnels. This is also the way they produced the special Grad rockets for Gaza: Disassembled models, made in Iran, and designated for smuggling. The picture is becoming clearer: The Iranians are aiming to establish a rocket base south of Israel that would cover the entire Gush Dan area in central Israel from the south. This is not paranoia. The "tight grip theory," namely, clasping the State of Israel from both the north and south, turns Iran into a concrete enemy, rather than a theoretical one. It would be impossible to keep blaming Hizbullah and Hamas all the time, sort of like looking for the money you lost under the streetlight because it is more convenient that way. The Iranians are not only investing in the unconventional realm, but also in the conventional field, in order to eliminate the State of Israel
World Council of Churches: The 'danger' Of Christian Zionism
"Christian Zionism" is a dangerous movement that distorts the teachings of the Church, fosters fear and hatred of Muslims and non-Western Christians, and has negative consequences for Middle East Peace.
March 27….(JPOST) Thus read the first line of a December 2008 news release from the National
of Churches (NCC). The WCC says so exercised is this teaching of mainline denominations, which claims to represent some 35 member communions, that a brochure titled Why We Should Be Concerned About Christian Zionism has been published by its Interfaith Relations Commission. The brochure purports to define Christian Zionism both broadly and narrowly. The broad frame: Christian Zionists recognize and therefore endorse the national revival of the Jewish people and the modern State of Israel as a legitimate factor in the divine plan. "More narrowly defined," it reads, "Christian Zionism is an ideology grounded in beliefs which consider the State of Israel to be divinely ordained and scripturally determined with a central role in ushering in the end of history, where unconverted Jews and unbelievers (including Christians who are considered to be of questionable status) are judged by God's wrath. It is the narrower form that causes concern." Five concerns are listed: It is a movement with negative consequences for Middle East peace. It fosters fear and hatred of Muslims and non-western Christians. It can lead to the dehumanization of Israelis and Palestinians It is not based on traditional teaching or doctrines of the church Evangelical Christians are concerned.In sum, the Christian evangelicals who endorse the existence of the modern State of Israel as biblically documented, internationally legal, and morally justified are, according to the NCC, the real troublemakers in the world of religion and, more specifically, Israel and the Middle East. Few accusations by those who claim to be frontline seekers of peace and tranquility could be more slanderous or perverse. Furthermore, in addition to other gross inaccuracies in the brochure, there is this one: Christian Zionists "treat Israelis and Palestinians not as neighbors to be loved, but as pawns in a cosmic drama of divine vengeance and retribution. The conclusion of this drama involves the death of all non-Christians, including Jews, through apocalyptic warfare or divine judgment."
No genuine Christian Zionist can justifiably be accused of "the dehumanization of Israelis and Palestinians." The very hint of such an accusation is preposterous. Sadly, the clarifying paragraphs of the brochure reveal the guts of an agenda based more on reactionary bigotry than scholarly research and legitimate observation. It is but one more example of an organization that has consistently endorsed, defended, and enabled the most radical elements in society while targeting those with whom it disagrees. Never mind the protestations about an inclusive, loving embrace for all people of faith, stripe, or distinction. Mark D. Tooley, director of the United Methodist committee at the Institute on Religion and Democracy, put his finger on the problem. In an article titled "Christian Zionists: The Real Terrorists," published in December in FrontPageMagazine.com, he wrote, What actually frustrates the NCC is that pro-Israel sentiment in the U.S.-which includes but is far from restricted to evangelicals-has prevented the US from forcing Israel into surrender and a disastrous settlement. A 2003 Pew poll showed that US white evangelicals favored Israel over the Palestinians by 54 to 6 percent, compared to general American support, which tips toward Israel by a robust 41-to-13 percent. Mainline Protestants and Catholics favored Israel by two-to-one margins. More than 60 percent of evangelicals thought Israel would play a role in the Second Coming, along with 21 percent of Mainline Protestants and one quarter of Roman Catholics. That Americans as a whole are more partial to Israel than the Palestinian cause is informed not just by Israel's role in the Bible but by modern history. Democratic Israel is seen as a miraculous regathering of an ancient people into a successful nation state. Terrorist factions often seem more enthusiastic about destroying their Jewish neighbors than creating a country of their own. And about the claim that Christian Zionists ignore or minimize the suffering of Palestinian Christians, believers in Iraq and Iran, and Muslims under such radical Islamist rules as Hamas, Hezbollah, and the horrifically murderous Sudanese Islamists: Take a look at who is praying, reaching out, rescuing, and speaking out for these beleaguered people. You'll find that a large majority are Zionist Christians who understand what is going on and other believers, many in Mainline churches, whose compassionate convictions are at odds with their leaders' prejudices.
FOJ Note: Christian Zionism is as Biblical as the Promised Land, and all the covenants that God made throughout the Bible. This article goes to show just how "apostate" the WCC truly is.
Gen. Richard Myers: Enemies Seek WMDs to End 'Our Way of Life'
| | |
| --- | --- |
| | Myers: I'm not an alarmist but I did spend four years right after 9/11 looking at all this intelligence from violent extremists," says Gen. Richard Myers. "They could attack America through biological weapon. God forbid if they get their hands on nuclear materials, they could do it that way as well. And they're ruthless so we know they'd use them." |
March 26….(Newsmax) Former top military commander Gen. Richard Myers tells Newsmax that America's enemies in the war on terror are "ruthless" and "relentless" and will not hesitate to use nuclear or biological weapons if they obtain them. "They want to do away with our way of life," Myers tells Newsmax TV's Ashley Martella. "They could bring great harm to this country and our friends and allies." Myers, who served as Chairman of the Joint Chiefs of Staff from October 2001 until September 2005, tells Newsmax that the US focused too narrowly on tactical battles and failed to develop a long-rang strategy to battle terrorism. "After 9/11 we had some things we had to do right away," said Myers, author of the new book, "Eyes on the Horizon: Serving on the Front Lines of National Security." "Afghanistan was one of them. Then we went into Iraq. But the development of a strategy to deal with the whole issue of violent extremism, we didn't take the time to do that because we were so busy with the day to day. Myers said the further America gets from the events of 9/11, the more complacent it gets, and the more danger the country is in. "I'm not an alarmist but I did spend four years right after 9/11 looking at all this intelligence from violent extremists," he says. " They could [attack America] through biological weapons. God forbid if they get their hands on nuclear materials, they could do it that way as well. And they're ruthless so we know they'd use them." Martella asked Myers about a new British report saying the threat of a terrorist attack on a major city is higher than ever. "I don't see the intelligence on a daily basis anymore, but I do think the threat is very high," Myers responded. "It wasn't that long ago, just a little more than a year ago, when that plot to bring airliners down over the North Atlantic was thwarted. I think there were 10 or 20 airliners involved in that plot. If that hadn't been thwarted we'd be talking about 2,000 dead potentially from that. "So like I said, they're relentless, they're ruthless. If they can get their hands on dangerous material, nuclear material, biological weapons, they wouldn't hesitate to use them. They want to bring down the United States in particular and the West in general." Martella asked Myers for his assessment of the current situation in Iraq. "I think things in Iraq are going extremely well right now," said Myers. "But I think, as all the leaders in Iraq and General Petraeus himself say, it's reversible. "I think there is real reason for optimism. I think we have to be very careful, though. There are people who would like it not to be a success. The al-Qaida are part of that. They are pretty much decimated in Iraq, but they never give up. "And there are other factions inside Iraq, and of course Iran. You never know exactly how they're going to want to influence events inside Iraq." On the Iranian threat, Myers declared: "Any country that sponsors terrorism, which Iran does, that doesn't believe in the existence of the state of Israel, that is aggressively pursuing nuclear weapons, this is not a good thing." Martella asked if it would be a mistake for the Barack Obama administration to abandon plans for a US missile defense system in Eastern Europe. "One thing is for certain: The only country in the world that can build an effective missile defense system is the United States of America," said Myers, a former fighter pilot who also served as Commander in Chief of the North American Aerospace Defense Command. "Implicit in that is the obligation to at least offer our allies and our friends our ability to protect them from the rogue nations that can develop missiles now and could possibly threaten them."
Geithner: US Open to China Reserve Currency Proposal
March26….(Newsmax) Treasury Secretary Timothy Geithner on Wednesday said he is "quite open" to China's suggestion of moving toward a currency system linked to the International Monetary Fund's Strategic Drawing Rights. Zhou Xiaochuan, China's central bank governor, earlier this month said the world should consider the SDR, a basket of dollars, euros, sterling and yen, as a super-sovereign reserve currency. Geithner, responding to a question, said he hadn't read Zhou's proposal but added, "as I understand it, it's a proposal designed to increase the use of the IMF's Special Drawing Rights. I am actually quite open to that suggestion." However, he said it should be viewed as an "evolutionary building on the current architecture rather than moving us to a global monetary union."
FOJ Note: Could it be that Mr. Geitner and Obama have been groomed by powerful forces seeking to forge a Global Government by destabilizing America's economic engine? If so, then the Antichrist is not far behind.
Obama Sharpens Tone on Israel, Demands Two-State Solution
March 26….(DEBKA) Asked if the rise of a Netanyahu government would make peacemaking more difficult, US president Barack Obama told a televised news conference Wednesday night, March 25: "It's not easier than it was, but I think it's just as necessary." He added: What we do know is that the status quo is unsustainable, that it is critical for us to advance a two-state solution where Israelis and Palestinians can live side by side in their own states with peace and security. Obama noted uncertainty not only about the makeup of the new Israeli government, Netanyahu must submit his lineup to the president before April 3, but also the Palestinian Authority "which is badly divided." Tuesday night, Labor leader Ehud Barak won his party round to joining the Netanyahu government. DEBKAfile's sources report: The US president has kicked off a tough campaign on the Israel-Palestinian conflict that will build up until Passover Eve on April 8 for three reasons:
1. In the face of Tehran's chilly response to his taped message calling for diplomacy, administration spokesman promised several more gestures.
2. Friday, March 27, Obama will unveil his new strategy for the Afghanistan war that will also embody steps on Iran and the Middle East at large.
3. He has scheduled a major address to the Muslim world from Istanbul on April 7. Part of his speech will be devoted to the Israeli-Palestinian conflict. Our political analysts do not expect Obama to be kind to the Jewish State and its new government. He may feel it necessary to respond to the Iranian supreme ruler Ali Khamenei's stipulation that change in Washington must also affect "unconditional US support" for Israel.
Israel: Iran is Only Months Away from a Nuke, has Ballistic Warhead Capability


Israel's military intelligence chief Maj. Amos Yadlin
March 26….(DEBKA) Israel's AMAN military intelligence director, Maj. Amos Yadlin updated the Knesset foreign affairs and security committee on the state of Iran's nuclear progress Wednesday, March 25. He reported that although Iran is only months away from a capacity to make a nuclear bomb and has attained a warhead capability, Tehran has decided not to cross the threshold so as to avoid provoking Western retaliation. DEBKAfile's military sources report this is not Tehran's true rationale. The Iranians are held back by two more compelling motives:
1. They will not be satisfied with a single nuclear bomb, but would rather build up an arsenal of 10 to 12 bombs and warheads for which they are short of enough enriched uranium at the moment.
2. Tehran is no longer deterred by fear of an American or European attack, Yadlin explained in his briefing Wednesday. Its leaders are standing by to see what rewards are on offer from US president Barack Obama for improving Washington-Tehran and how they may profit in strategic, diplomatic and economic terms. If the American incentives fall short, Tehran can push ahead with its nuclear weapon. In his briefing, Yadlin avoided pointing out that Obama's projected rewards for Tehran would be at the expense of Israel's strategic standing or even its military might. This awareness has prompted the sharply conflicting US and Israel intelligence evaluations of the point at which Iran's nuclear bomb program stands at present. While the AMAN chief says the capability is there but not yet fulfilled, the Americans speak of a timeline of 1-5 years or more. Until now, both Western and Israeli experts maintained Iran has not yet acquired the technology for mounting nuclear warheads on missiles. Yadlin now reveals Tehran is already there, a conclusion reached after the Iranians sent their first earth satellite, Omid, into space on Jan. 3. The launch meant that Iran can deliver nuclear warheads by ballistic missile at any point on earth.
Russia is Playing Roulette
March 25….(Jan Markel/Olive Tree) Russia has an evil intent, and she is going to be seriously wounded when she perpetrates it. Russia is regaining her old aggressiveness and brutality. We know this for sure: The Russian invasion of Israel has not yet happened. It is a future event but we don't know how future. It is often called the Gog-Magog War. According to Josephus the ancient Scythians inhabited the land of Magog that is now Russia. Here's what else we know from Ezekiel 38. Many Islamic nations will participate (verse 5). It is in the "latter days" (verses 8 and 16). Israel is "living securely" (verse 8). A major motive will be to seize Israel's wealth (verse 12). Many nations will object but will not get involved (verse 13). God is angry because forces are invading His land (verse 16). God raises severe judgment on the invaders (verse 22). Many nations are awed at this and recognize that He is Lord (verse 23). The scenario in chapter 39 states that the devastation of the enemy will be great (verse 4). God will send fire upon the lands of some of those involved in this invasion of Israel (verse 6). God's holy name is made known in Israel, and they will know He is the Holy One of Israel (verse 7). Israel will burn weapons for seven years, which may indicate this is a Tribulation war (verse 9). Russia and her allies will be buried in Israel for seven months (verse 12). Israel will know that the Lord God of Israel orchestrated this. His glory is set among the nations and in Israel (verse 21). Israel will have some kind of spiritual awakening (verse 22). God will not hide His face from them any longer for He will pour out His Spirit on the house of Israel (verse 29). This should not be confused with "all Israel saved" at the Second Coming. Since Bible prophecy is in a fast-forward mode, we need to be paying attention to major events taking place. One of the issues that those with their eye on the sky have wondered about is what is the wealth Israel possesses that is so vital that Gog (Russia) and her allies are willing to invade Israel to seize it. A story many seem to think significant is the fact that Israel has just discovered five trillion feet of natural gas off the shore of Haifa. And that is just for starters. It is believed there is much more soon to be tapped into, as well as oil not yet discovered in various parts of the country. Oil may be a speculation but the natural gas is a reality. Russia needs natural gas! That was, in part, her reason for invading the former Soviet state of Georgia. Additionally, Russia is building seaports in Syria and Libya. Libya is one of the participants in this forthcoming war. Another participant, Turkey, is now more aligned with Russia than ever before. A primary participant in the Gog-Magog war is Iran who is always strengthening her ties with Russia. As for other items of wealth or a "spoil" in Israel, we should include her Dead Sea assets and technological wealth. But it is the natural gas find that everyone should keep an eye on. This was the missing piece of the puzzle! And hardly anyone is paying attention to it. The media just says this will be a great asset for Israel as they are clueless about the Ezekiel 38-39 passage and how this find might apply to biblical prophecy. Returning to the theme of the rapid escalation of events today, Dr. Thomas Ice says,
"Things are moving so fast in the last six months that stage-setting events are happening at a speed no one person can keep up with. Prophecy is on fast-forward!" Dr. Ice also says, "God's plan for history always moves forward in relation to what He is doing with Israel. Thus, the fact that Israel has been and continues to be reconstituted as a nation is prophetically significant, so significant that it makes Israel God's 'super-sign' of the end-times. Were Israel not a nation again it would be impossible for events of the end-time to occur since so many of them take place in that tiny country or in reference to her. But she has returned and so it is that all other aspects of Bible prophecy are also being prepared for the grand finale of history." Yes, it is a tragedy that the church today does not care about this topic, but the Bible predicted scoffers near the end. Too bad much of the scoffing is coming from church pulpits. And it grieves many of us that once-solid denominations and churches now embrace Replacement Theology that says the church is the new Israel. Nonetheless, in this dark day, keep looking up, even if you get a stiff neck. Keep listening for the sound of a glorious trumpet! Stage-setting signs have never been so prolific! Not everyone has this blessed hope!
The Death of the Almighty Dollar
March 25….(Jerry Robinson/WIR) At the end of the 19th century London was the capital of a global superpower. Through aggressive colonization the British Empire then controlled more geography than any previous world power. By the end of World War II, however, Britain's excesses had plunged the country into economic devastation. In July 1944, a world economic summit was held at Bretton Woods, New Hampshire. This groundbreaking international gathering included 730 delegates from over 40 Allied nations. Established at this conference were the World Bank, the International Monetary Fund, and the General Agreement on Trades and Tariffs, later known as the World Trade Organization. The United States linked its dollar to gold at $35 per ounce and all other currencies then linked to the US dollar. This gave America and the US dollar global economic supremacy, all backed by gold. Then along came the Vietnam War of the 1960s and 1970s, placing a severe strain on America's economy. Inflation grew, the country faced its first trade deficit in the 20th century and other nations lost faith in America's ability to maintain its economic strength. In 1971 President Richard M. Nixon officially detached the US dollar from the gold standard established in 1944. Ours became a fiat currency based on faith in the system and faith in the federal government. Recognizing the potential decline of the US dollar no longer backed by anything except faith in America, Washington moved quickly to ensure a global demand for our currency. The federal government obtained agreement from the Oil Producing and Exporting Countries (OPEC) that oil would be priced exclusively in US dollars, regardless of whether it was sold to European, African, Asian, South or North American countries. The "petrodollar" system bolstered faith in the paper-only fiat currency. Today the mighty US dollar is still the world's reserve currency, but its days are numbered. I firmly believe that we will witness the downfall of the US dollar system within the next decade. There are several reasons why the dollar must collapse, and 3 specific threats to our endangered US currency:
1. Excessive printing of money
2. The lack of a strong dollar policy
3. A growing aversion by foreign nations to hold US dollars
Assume at the beginning of 2002 you placed $10,000 into 3-month US Treasury Bills. At the end of 5 years the buying power of your dollars would have decreased by $116.19, or 1.2%. If, however, you had put only $5000 into Treasury Bills and bought gold with $2500 and silver with $2500, your buying power would have increased by $5,977.28, or 59.8%. Today America's deficits are hitting all-time highs, the credit crisis worsens daily, and the money supply expands at a record pace, triggering fears of widespread inflation. Clearly, a financial day of reckoning awaits this country and its arrival will become a rude awakening to all who are not prepared. Unfortunately, the US government is doing little to prevent this impending dollar collapse. Seeing what lies ahead should make Christians glad our true investments are safe in Heaven where "neither moth nor rust destroys and where thieves do not break in and steal."
China Calls for New Reserve Currency
March 24….(Financial Times) China's central bank on Monday proposed replacing the US dollar as the international reserve currency with a new global system controlled by the International Monetary Fund. In an essay posted on the People's Bank of China's website, Zhou Xiaochuan, the central bank's governor, said the goal would be to create a reserve currency "that is disconnected from individual nations and is able to remain stable in the long run, thus removing the inherent deficiencies caused by using credit-based national currencies". Analysts said the proposal was an indication of Beijing's fears that actions being taken to save the domestic US economy would have a negative impact on China. "This is a clear sign that China, as the largest holder of US dollar financial assets, is concerned about the potential inflationary risk of the US Federal Reserve printing money," said Qu Hongbin, chief China economist for HSBC. Although Mr Zhou did not mention the US dollar, the essay gave a pointed critique of the current dollar-dominated monetary system. "The outbreak of the current crisis and its spillover to the entire world reflected the inherent vulnerabilities and systemic risks in the existing international monetary system," Mr Zhou wrote. China has little choice but to hold the bulk of its $2,000bn of foreign exchange reserves in US dollars, and this is unlikely to change in the near future. To replace the current system, Mr Zhou suggested expanding the role of special drawing rights, which were introduced by the IMF in 1969 to support the Bretton Woods fixed exchange rate regime but became less relevant once that collapsed in the 1970s. Today, the value of SDRs is based on a basket of four currencies, the US dollar, yen, euro and sterling, and they are used largely as a unit of account by the IMF and some other international organisations. China's proposal would expand the basket of currencies forming the basis of SDR valuation to all major economies and set up a settlement system between SDRs and other currencies so they could be used in international trade and financial transactions. Countries would entrust a portion of their SDR reserves to the IMF to manage collectively on their behalf and SDRs would gradually replace existing reserve currencies. Mr. Zhou said the proposal would require "extraordinary political vision and courage" and acknowledged a debt to John Maynard Keynes, who made a similar suggestion in the 1940s.
China Will Join Russia in Proposing New Reserve Currency at G20 Summit
March 24….(Novosti) China is ready to discuss Russia's proposal of a new global reserve currency as an alternative to the US dollar at the G20 summit in London, a vice governor of the country's Central Bank said on Monday. Russia earlier submitted a proposal to the G20 summit which could see the IMF examining possibilities for creating a supra-national reserve currency, and also forcing national banks and international financial institutions to diversify their foreign currency reserves. "We believe it is necessary to consider the IMF's role in this process and also define the possibility and the need to adopt measures allowing for Special Drawing Rights (SDRs) to become an internationally recognized super-reserve currency," Russia's proposal read. Hu Xiaolian said that China, which holds about $2 trillion in foreign exchange reserves, was prepared to debate the issue as "the dollar's dominance and US economic woes could entail considerable currency fluctuations and affect the world financial situation." At the same time, she said that discussion into a new global currency could be started but considering the dollar's status as the current primary currency, "we should focus more on enhancing control over the existing system." The G20 summit, involving advanced and emerging economies and international financial institutions, will be held in London on April 2, aimed at finding ways to overcome the ongoing global financial crisis. During the G20 summit, Chinese President Hu Jintao will meet Russian President Dmitry Medvedev and US President Barack Obama, Chinese Deputy Foreign Minister He Yafei said.
Obama Budget Dooming Next Generation of Americans
March 24….(FT) Senator Chuck Grassley warns that President Obama's budget is a massive transfer of power and economic decision-making from the private to the public sector, all to the detriment of middle-class families and economic growth in the United States. Barack Obama says his $3.6 trillion budget will "lay a foundation for lasting growth and prosperity" by investing in healthcare, education, and green energy. His former campaign manager, David Plouffe, is urging millions of Obama supporters to join a neighborhood canvass promoting the budget. Senator Grassley (R-Iowa), the ranking Republican on the Senate Finance Committee, says it is the responsibility of free-market conservatives to "wake Americans up to the devastation" the budget will bring to the next generation. "It's just going to slow down economic growth, and in fact, slow down money coming into the federal Treasury," he contends. "Because if you want to increase money coming into the federal Treasury, you need to do how I did it in the 2001 and 2003 tax bills. We lowered taxes, more money came in." The senator contends that people need to be disabused of the notion that raising taxes increases revenue to the federal government, and that lowering taxes decreases money coming into the federal Treasury.
'Russia, Iran May Build Joint N-Plants With Turkey
March 24….(Russian Press) Given Tehran's position in the region, the official, who was speaking to Voice of Russia on Saturday, said that his country, Iran and Turkey had great cooperation prospects lying ahead. Peskov said that there is a great deal of work Moscow, Tehran and Ankara can do together in the fields of energy, oil and gas, fuel transportation as well as in nuclear energy. "Now that Russia is completing the construction of the Bushehr nuclear power station in Iran, what are our chances of entering the nuclear energy market also in Turkey?" "Russian companies are now vying for the right to build nuclear power facilities there and our chances of winning the ongoing tender are pretty good. I hope we'll soon be getting good news from there," Peskov commented. Dmitry Peskov also said that Russia, Turkey and Iran could jointly develop nuclear energy projects in other countries to help them become less dependent on oil and gas imports. This is while a senior researcher at the Institute of World Economics and International Relations of the Russian Academy of Sciences, Georgy Mirsky, described Iran as the sole power in the Middle East which has developed its might over the years. "Those who strictly oppose to Washington and Tel Aviv's policies have pinned their hopes on Iran," he was quoted as saying by IRNA. "Tehran strongly backs the Islamic Resistance Movement (Hamas) and its support for the Palestinian Authority is stauncher than that of Saudi Arabia, and there's no sign that the country would stop supporting resistance or halt its enrichment activities in favor of ties with Washington," Mirsky said.
Reasons to Believe The Bible
March 23….(Charles Stanley) Scripture is meant to have a positive influence on our conversation, conduct, and character. Therefore, we must trust in the Bible's accuracy and supremacy. Today I'm going to give you three reasons to believe God's Word.
Jesus believed Scripture. Our Savior affirmed the validity of the Old Testament by using it. He quoted Isaiah's prophecies to poke holes in the Pharisees' false piety. Later, after His resurrection, He explained to two believers the things that Moses and the prophets had written about Him. Finally, Christ promised the disciples that the Holy Spirit would enlighten their minds and jog their memories, which ensured that the New Testament books were written accurately.
Scripture is inexhaustible. Like a well that never runs dry, the Bible offers readers a fresh taste of living water each time they open it. Men and women who have dedicated their lives to studying this amazing book admit that they have only skimmed its surface. Personally, I cannot count the times that a passage I knew by heart suddenly yielded new insights.
Scripture is indestructible. For centuries, various governments and leaders have tried in vain to destroy God's Word, or at least restrict access to it. The most hated book in history keeps circulating and winning hearts for the Lord.
Abbas: No Mideast Peace Without Jerusalem as Palestinian Capital
March 23….(Ha Aretz) Palestinian President Mahmoud Abbas Saturday called Jerusalem "the key for peace" and said justice and peace would not come to the Middle East without "an independent Palestinian state with Jerusalem as its capital." Addressing an audience at the opening of an event celebrating Jerusalem's role in Arab culture, Abbas reiterated calls for Israel to accept a two-state solution, vowing not to resume negotiations with Israel without an explicit Israeli recognition of previously signed agreements. Abbas said that "any new Israeli government should reaffirm anew its commitment for peace by clearly accepting the two-state solution, the road map peace plan and all commitments reached in previously signed agreements." He also stressed that "without (Israel) halting all settlement activities, in Jerusalem and the rest of the occupied territories, there will not be serious and productive negotiations." Abbas stressed that the Palestinians want to reach "an effective truce" with Israel that would end bloodshed and hardships. He called on Israel to stop the destruction of Palestinian homes in Jerusalem and elsewhere in the Palestinian territories, describing this policy as one of "ethnic cleansing." Jerusalem Police on Saturday dispersed a number of small events staged as part of the Palestinian Culture Festival, meant to declare the city "the capital of Arabic culture for 2009." As of Saturday afternoon, police had shut down eight events and arrested 20 people, believed to be the events' organizers. Nonetheless, Palestinian officials say they plan to hold several events throughout the year to commemorate Jerusalem as the capital of Arab culture.
WEEK OF MARCH 15 THROUGH MARCH 21
Gaza: An Arab-made Misery
March 20….(Nonie Darwish/The Wall Street Journal) International donors pledged almost $4.5 billion in aid for Gaza earlier this month. It has been very painful for me to witness over the past few years the deteriorating humanitarian situation in that narrow strip where I lived as a child in the 1950s. The media tend to attribute Gaza's decline solely to Israeli military and economic actions against Hamas. But such a myopic analysis ignores the problem's root cause: 60 years of Arab policy aimed at cementing the Palestinian people's status as stateless refugees in order to use their suffering as a weapon against Israel. As a child in Gaza in the 1950s, I experienced the early results of this policy. Egypt, which then controlled the territory, conducted guerrilla-style operations against Israel from Gaza. My father commanded these operations, carried out by Palestinian fedayeen, Arabic for "self-sacrifice." Back then, Gaza was already the front line of the Arab jihad against Israel. My father was assassinated by Israeli forces in 1956. It was in those years that the Arab League started its Palestinian refugee policy. Arab countries implemented special laws designed to make it impossible to integrate the Palestinian refugees from the 1948 Arab war against Israel. Even descendants of Palestinian refugees who are born in another Arab country and live there their entire lives can never gain that country's passport. Even if they marry a citizen of an Arab country, they cannot become citizens of their spouse's country. They must remain "Palestinian" even though they may have never set foot in the West Bank or Gaza. This policy of forcing a Palestinian identity on these people for eternity and condemning them to a miserable life in a refugee camp was designed to perpetuate and exacerbate the Palestinian refugee crisis. So was the Arab policy of overpopulating Gaza. The United Nations Relief and Works Agency for Palestine Refugees in the Near East, whose main political support comes from Arab countries, encourages high birth rates by rewarding families with many children. Yasser Arafat said the Palestinian woman's womb was his best weapon. Arab countries always push for classifying as many Palestinians as possible as "refugees." As a result, about one-third of the Palestinians in Gaza still live in refugee camps. For 60 years, Palestinians have been used and abused by Arab regimes and Palestinian terrorists in their fight against Israel. Now it is Hamas, an Islamist terror organization supported by Iran, which is using and abusing Palestinians for this purpose. While Hamas leaders hid in the well-stocked bunkers and tunnels they prepared before they provoked Israel into attacking them, Palestinian civilians were exposed and caught in the deadly crossfire between Hamas and Israeli soldiers. As a result of 60 years of this Arab policy, Gaza has become a prison camp for 1.5 million Palestinians. Both Israel and Egypt are fearful of terrorist infiltration from Gaza, all the more so since Hamas took over, and have always maintained tight controls over their borders with Gaza. The Palestinians continue to endure hardships because Gaza continues to serve as the launching pad for terror attacks against Israeli citizens. Those attacks come in the form of Hamas missiles that indiscriminately target Israeli kindergartens, homes and businesses. And Hamas continued these attacks more than two years after Israel withdrew from Gaza in the hope that this step would begin the process of building a Palestinian state, eventually leading to a peaceful, two-state solution to the Israeli-Palestinian conflict. There was no "cycle of violence" then, no justification for anything other than peace and prosperity. But instead, Hamas chose Islamic jihad. Gazans' and Israelis' hopes have been met with misery for Palestinians and missiles for Israelis. Hamas, an Iran proxy, has become a danger not only to Israel, but also to Palestinians as well as to neighboring Arab states, who fear the spread of radical Islam could destabilize their countries. Arabs claim they love the Palestinian people, but they seem more interested in sacrificing them. If they really loved their Palestinian brethren, they'd pressure Hamas to stop firing missiles at Israel. In the longer term, the Arab world must end the Palestinians' refugee status and thereby their desire to harm Israel. It's time for the 22 Arab countries to open their borders and absorb the Palestinians of Gaza who wish to start a new life. It is time for the Arab world to truly help the Palestinians, not use them.
How Hamas Became 'Kosher'
March 20….(Caroline B. Glick/JWR) Today Hamas stands on the cusp of international acceptance. It may take a week or a month or a year, but today Hamas stands where Fatah and the PLO stood in the late 1980s. The genocidal jihadist terror group is but a step away from an invitation to the Oval Office. Two events in the past week show this to be the case. First, last Saturday, the Boston Globe reported that Paul Volker, who serves as US President Barack Obama's economic recovery advisor and several former senior US officials have written a letter to Obama calling for the US to recognize Hamas. As one of the signatories, Brent Scowcroft, former national security advisor under president George H.W. Bush explained, "I see no reason not to talk to Hamas." Scowcroft further argued, "The main gist is that you need to push hard on the Palestinian peace process. Don't move it to end of your agenda and say you have too much to do. Congressional sources claim that Obama has selected Scowcroft to replace Chas Freeman as Chairman of the National Intelligence Council. The second reason that it is becoming apparent that the Obama administration is poised to recognize Hamas because Egyptian intelligence chief Omar Suleiman held talks at the State Department with Secretary of State Hillary Clinton enjoining the administration to support the reestablishment of a Hamas-Fatah unity government to control and reunify the Palestinian Authority in Gaza and Judea and Samaria. This is significant because it is becoming apparent that top administration officials only meet with people who tell them what they want to hear. Case in point is IDF Chief of General Staff Lt. Gen. Gabi Ashkenazi's trip this week to Washington. Ashkenazi went to the US to brief top administration officials on Iran's progress towards a nuclear bomb. Defense Secretary Robert Gates and Ashkenazi's counterpart Admiral Michael Mullen both managed to be out of town. Defense Ministry sources say that Ashkenazi only met with National Security Advisor James Jones, who reportedly wished to speak exclusively about the Palestinians with Clinton's Iran advisor Dennis Ross, whose role in shaping US policy towards Iran remains unclear. Hamas for its part prefers the unconditional recognition recommended by Scowcroft and Volker and their colleagues (who include unofficial Obama advisors Zbigniew Brzezinski and Lee Hamilton), over the option of forming a government with Fatah. After all, why should Hamas agree to share power with Fatah to gain international acceptance if Washington power brokers close to the administration endorse unconditional recognition of the terror group? Scowcroft's statement that recognition of Hamas is necessary because "you need to push hard on the Palestinian peace process" is indicative of how Obama's milieu views the peace process. For them, pushing hard on the peace process is more important than ensuring or even caring if the Palestinians involved in the said process are genocidal terror groups or not, or ensuring or even caring whether the said peace process has any chance whatsoever of leading to peace. And the Obama view is not particularly new. After Hamas won the 2006 Palestinian elections, in the interest of the peace process, the US and the EU placed certain conditions on Hamas which they claimed it would have to meet before the West would recognize it. The US and Europe said they would recognize Hamas if it announced that it foreswore terror, accepted Israel's right to exist, and committed itself to carrying out previous agreements signed between the PLO and Israel. The Americans and the Europeans undoubtedly viewed these conditions as a low bar to cross. After all, the PLO crossed it. The West's conditions were given with a wink and a nod. Everyone understood that the only thing it wanted was for Hamas to say the magic words. They didn't have to be true. If Khaled Mashaal and Ismail Haniyeh would just tell the US and Europe what they wanted to hear, all would be forgiven. Hamas, like the PLO before it, would be removed from the US and European terror lists. Billions would pour into the bank accounts of Hamas leaders in Gaza and Damascus. The CIA might even agree to train its terror forces. It is obvious that all that the West wanted was for Hamas to lie to it, because that is all it ever required from the PLO. After Arafat said the magic words, the Americans and the Europeans were only too happy to ignore the fact that he was lying. When immediately after signing the initial peace accord with Israel on the White House lawn on Sept. 13, 1993 Arafat flew to South Africa and gave a speech calling for jihad against Israel, no one cared. When Arafat destroyed the free press in Judea, Samaria and Gaza and transformed the Palestinian media into propaganda organs calling for the eradication of Israel and the Jewish people, the world yawned. When he launched his terror war against Israel and his US-trained forces began plotting and carrying out bombings of Israeli civilians, the US announced its chief goal in the Middle East was to establish a Palestinian state. And when Arafat's successor Mahmoud Abbas announced that Fatah didn't accept Israel's right to exist and considered terrorism against Israel legitimate, he was declared the indispensable and sole legitimate Palestinian leader. Indeed, when his US-trained forces surrendered to Hamas in Gaza without a fight, the US showered an additional $80 million on Fatah forces. On Tuesday, Fatah strongman and the West's favorite son of Palestine Muhammad Dahlan tried to explain the facts of life to Hamas. In an interview on PA television, Dahlan became the first senior Fatah official to openly admit that Fatah has never accepted Israel's right to exist. Dahlan denied reports that in the negotiations towards a Hamas-Fatah government, Fatah representatives are pressuring Hamas to recognize Israel. In his words, "I want to say in my own name and in the name of all my fellow members of the Fatah movement, we are not asking Hamas to recognize Israel's right to exist. Rather, we are asking Hamas not to do so because Fatah never recognized Israel's right to exist." Dahlan went on to explain how the fiction worked. Arafat was the head of the PLO but also the head of Fatah. While as chairman of the PLO he recognized Israel and pledged to end terrorism and live at peace with the Jewish State, as head of Fatah he continued his war against Israel. Dahlan even bragged that to date, Fatah has killed ten times more Palestinians suspected of cooperating with Israel's counter terror operations than Hamas has. Dahlan explained that all Hamas needs to do is to follow in Fatah's footsteps. Dahlan explained, Hamas will be able to receive all the West's billions in financial assistance. Unfortunately though for the likes of Dahlan and his admirers in the West, Hamas isn't interested in joining Fatah's fiction. It refuses to say those magic words. So now the West looks for ways to lower its bar still further. The West's non-response to Dahlan's statements, like its growing eagerness to treat with Hamas despite Hamas's unabashed refusal to even lie about its intentions tells us something important about what the West is actually doing when it says that its paramount interest is to advance the so-called peace process. It tells us the same thing that the West's attempted courtship of Damascus and Teheran tells us about what the West means when it speaks of peace processes. Syrian President Bashar Assad this week told Italy's La Republicanewspaper that he and outgoing Prime Minister Ehud Olmert were just a stone's throw away from a peace deal last year. Last week Assad participated in what was supposed to be an anti-Iranian conference in Saudi Arabia. Both of Assad's gestures were meant to make the Americans feel comfortable as they renew their diplomatic relations with Syria, cast aside their backing for the UN tribunal set up to investigate Syria's assassination of former Lebanese prime minister Rafik Hariri, begin pressuring Israel to surrender the Golan Heights, and recognize Hamas. And just as Arafat understood that after he said the magic words the West would ignore his bad behavior, so Assad knew that Washington and Paris would pay no attention when upon returning from Riyadh he announced that Syria's relations with Iran will never be weakened. He knew they will never question his false account of his indirect negotiations with Israel. If Damascus is the state equivalent of the PLO then Teheran is the state equivalent of Hamas. Today, as the mullahs sprint towards the nuclear finish line, the Obama administration is pretending that the jury is still out on whether or not the Islamic Republic wants a nuclear arsenal. As with Hamas, so with Teheran, the Americans have dropped even the pretense of requiring a change in Iran's rhetorical positions as a precondition for diplomatic recognition. The US now pursues its diplomatic reconciliation with Iran with the sure knowledge that this peace process will lead to Iran's emergence as a nuclear power. So the question is, if the American and European pursuits of peace with Fatah, Hamas, Syria and Iran have not caused them to change their behavior one iota, what are the Western powers talking about when they say that it is imperative to push the peace process or engage the Syrians and the Iranians? After all, Western leaders must know that these processes are complete farces. Sadly, the answer is clear. Western leaders are not pursuing peace in these processes. They are pursuing appeasement. Perhaps the western leaders follow appeasement because they believe like the CIA, that Israel is a lost cause as a state, and will soon fade away anyway.
UN Panel Says World Should Ditch Dollar
March 20….(Reuters) A UN panel will next week recommend that the world ditch the dollar as its reserve currency in favor of a shared basket of currencies, a member of the panel said on Wednesday, adding to pressure on the dollar. Currency specialist Avinash Persaud, a member of the panel of experts, told a Reuters Funds Summit in Luxembourg that the proposal was to create something like the old Ecu, or European currency unit, that was a hard-traded, weighted basket. Persaud, chairman of consultants Intelligence Capital and a former currency chief at JPMorgan, said the recommendation would be one of a number delivered to the United Nations on March 25 by the UN Commission of Experts on International Financial Reform. "It is a good moment to move to a shared reserve currency," he said. Central banks hold their reserves in a variety of currencies and gold, but the dollar has dominated as the most convincing store of value, though its rate has wavered in recent years as the United States ran up huge twin budget and external deficits. Some analysts said news of the UN panel's recommendation extended dollar losses because it fed into concerns about the future of the greenback as the main global reserve currency, raising the chances of central bank sales of dollar holdings. "Speculation that major central banks would begin rebalancing their FX reserves has risen since the intensification of the dollar's slide between 2002 and mid-2008," CMC Markets said in a note. Russia is also planning to propose the creation of a new reserve currency, to be issued by international financial institutions, at the April G20 meeting, according to the text of its proposals published on Monday. It has significantly reduced the dollar's share in its own reserves in recent years.
Persaud said that the United States was concerned that holding the reserve currency made it impossible to run policy, while the rest of world was also unhappy with the generally declining dollar. "There is a moment that can be grasped for change," he said. "Today the Americans complain that when the world wants to save, it means a deficit. A shared reserve would reduce the possibility of global imbalances." Persaud said the panel had been looking at using something like an expanded Special Drawing Right, originally created by the International Monetary Fund in 1969 but now used mainly as an accounting unit within similar organizations. The SDR and the old Ecu are essentially combinations of currencies, weighted to a constituent's economic clout, which can be valued against other currencies and indeed against those inside the basket. Persaud said there were two main reasons why policymakers might consider such a move, one being the current desire for a change from the dollar. The other reason, he said, was the success of the Euro, which incorporated a number of currencies but roughly speaking held on to the stability of the old German Deutschemark compared with, say, the Greek drachma. Persaud has long argued that the dollar would give way to the Chinese yuan as a global reserve currency within decades. A shared reserve currency might negate this move, he said, but he believed that China would still like to take on the role.
'Iran Financed Syrian Nuclear Facility'
March 20….(JPOST) A top-ranked Iranian defector told the United States that Iran was financing North Korean moves to make Syria into a nuclear weapons power, leading to an Israeli air strike that destroyed a secret reactor, a report said Thursday. The article in the daily Neue Zuercher Zeitung goes into detail about an Iranian connection and fills in gaps about Israel's reported September 6 2007 raid that knocked out Syria's nearly completed Al Kabir reactor in the country's eastern desert. Ali Reza Asghari, a retired general in Iran's elite Revolutionary Guards and a former deputy defense minister, "changed sides" in February 2007 and provided considerable information to the West on Iran's own nuclear program, said the article, written by Hans Ruehle, former chief of the planning staff of the German Defense Ministry. "The biggest surprise, however, was his assertion that Iran was financing a secret nuclear project of Syria and North Korea," he said. "No one in the American intelligence scene had heard anything of it. And the Israelis who were immediately informed also were completely unaware." In Washington, however, a US counterproliferation official denied that Iran funded the Syrian site. "There is strong reason to believe that only two countries were involved in building the Syrian covert nuclear reactor at Al Kibar, Syria and North Korea," said the official, who spoke on condition of anonymity. Ruehle, who did not identify the sources of his information, publishes and comments on security and nuclear proliferation in different European newspapers and broadcasts and has held prominent roles in German and NATO institutions. US intelligence had detected North Korean ship deliveries of construction supplies to Syria that started in 2002, and American satellites spotted the construction as early as 2003, but regarded the work as nothing unusual, in part because the Syrians had banned radio and telephones from the site and handled communications solely by messengers, "medieval but effective," Ruehle said. Intensive investigation followed by US and Israeli intelligence services until Israel sent a 12-man commando unit in two helicopters to the site in August 2007 to take photographs and soil samples, he said. "The analysis was conclusive that it was a North Korean-type reactor," a gas graphite model, Ruehle said. Other sources have suggested that the reactor might have been large enough to make about one nuclear weapon's worth of plutonium a year. Just before the Israeli commando raid, a North Korean ship was intercepted en route to Syria with nuclear fuel rods, underscoring the need for fast action, he said. "On the morning of September 6, 2007, seven Israeli F-15 fighter bombers took off to the north. They flew along the Mediterranean coast, brushed past Turkey and pressed on into Syria. Fifty kilometers from their target they fired 22 rockets at the three identified objects inside the Kibar complex. "The Syrians were completely surprised. By the time their air defense systems were ready, the Israeli planes were well out of range. The mission was successful, the reactor destroyed," Ruehle said. Israel estimates that Iran had paid North Korea between $1 billion and $2 billion for the project, Ruehle said. Israel has refused from the beginning to comment on, confirm or deny the strike, but after a delay of several months Washington presented intelligence purporting to show the target was a reactor being built with North Korean help. Iranian officials were not available for comment because of a national holiday. In general, Iran has been silent about the Syrian facility reportedly bombed by Israel. Syrian officials could not be reached for comment. But Syria has denied the facility was a nuclear plant, saying it was an unused military building. It has also denied any nuclear cooperation with North Korea or Iran. The International Atomic Energy Agency earlier this year said UN inspectors had found processed uranium traces in samples taken from the site.
All Along the Border Watchtower
(The War on Terror has arrived in Latin America, and is headed our way.)
March 20….(By Mario Loyola) Ronald Reagan helped to usher in a hopeful wave of democratization in Latin America. In one country after another, multi-party elections ended decades of single-party rule and military dictatorship. But today, that legacy is under threat, and so is our own homeland. The southern front in the War on Terror, which runs through Latin America's institutions of state, is cracking under a combined assault of political revolution, Islamist terrorism, and the world's most heavily armed drug cartels. On Colombia's frontiers, the radical "Bolivarian" governments of Venezuela, Ecuador, and Bolivia have embraced Iran, and are in league both with revolutionary terrorist movements such as the FARC and with drug traffickers. In the Caribbean zone, states are drowning in a tidal wave of drug and weapons-smuggling, and increased extremism among its Muslim immigrant communities. In Mexico, massive drug cartels compete for control of the drug trade, deploying dizzying numbers of heavily armed paramilitaries. The violence has begun to reach our own cities. There may be no direct connection between recent kidnappings in Phoenix and high-profile visits by Hugo Chávez to Tehran. But connect the dots, and you will see a transnational extremist-terrorist wave challenging the institutions of liberal democracy in Latin America. If that wave begins to win in Latin America, we will soon be facing it here at home, with potentially grave consequences for our security and our way of life. America's "defense-in-depth" against this wave consists of Colombia, Central America, and Mexico. All three lines of defense are under assault and in danger of failing.
Iran's Allies Take on Columbia
In the Western Hemisphere, the most dangerous development of the last decade is perhaps the alliance between Venezuela and Iran, which has allowed the mullahs to expand dramatically their reach in Latin America. Hezbollah has long been present among the immigrant Syrian and Lebanese communities of the Tri-Border Area between Brazil and Argentina. Hezbollah has been linked to bombings of the Israeli Embassy in Argentina in 1992 and the Jewish cultural center in Buenos Aires two years later, in which a total of 115 people were killed and 500 injured. Hezbollah's illicit activities in this region of South America were arrestingly documented in a 2002 New Yorker article by Jeffrey Goldberg. The problem has only grown more serious since then. The public love-fest between Iran's Mahmoud Ahmadinejad and Venezuela's Hugo Chávez is just the tip of a sinister iceberg. Weekly flights from Teheran to Caracas are not monitored for personnel or cargo, in violation of international norms, mimicking the process by which Beirut's International Airport became a hub of the terrorist underworld. Iran's intelligence services cooperate with those of Venezuela, which have kept busy in recent years helping the radical regimes of Bolivia and Ecuador purge themselves of anyone with ties of sympathy to the U.S. In the wake of Israel's Gaza operation, there were signs of coordination on propaganda: Chávez had a chilling warning for Venezuela's large Jewish community: "Tell your government in Israel to stop this genocide and leave Palestinian lands." A Kristallnacht-style attack on the main Jewish synagogue in Venezuela was carried out by a large group of thugs that spent most of the night wreaking havoc in the compound before making off with computers that contain the names and addresses of most of Venezuela's Jews. Chávez denied responsibility and blamed the opposition, just as he did when bands of pro-Chávez thugs destroyed the facilities of Venezuela's last vestiges of independent media.
The "Bolivarian" revolution of Hugo Chávez, essentially, a reprise of the Cuban revolution in slow motion, has been mimicked in Ecuador and Bolivia, all of which have embraced Iran, revolutionary movements such as the FARC, and narco-traffickers. Those are the elements of the narco-radical threat that Colombia has been fighting for decades, and which it continues to face now on its frontiers, where neighboring governments have become, de facto, enemy governments. Last year, in the course of a raid by Colombia's armed forces that killed one of the FARC's key leaders, computers were captured that, as later verified by Interpol, contain clear evidence of high-ranking Venezuelan officials' offering weapons and money to the FARC, an organization that has put Colombia through a terrifying decades-long civil war. Colombia appears to have turned the corner against the FARC, and to some extent also in the drug war. The once-nightmarish city of Medellín has become a showcase of President Alvaro Uribe's success in fighting the enemies of democracy in his own country. Combining "people power," through civil society and cultural programs, with "alliance power," through the U.S.-sponsored Plan Colombia, Uribe has been a rare success in our hemisphere's War on Terror. But Plan Colombia has now largely run its course. Meanwhile, the narco-radical forces continue to get stronger, and President Obama's left-wing base has weakened America's support for Colombia at a critical juncture. The travesty of our failure to pass the Colombia Free Trade Agreement remains a serious self-inflicted wound in our fight against terrorism, a clear sign that the US government has yet to grasp the gravity of the situation facing us in Latin America, or the precious value of allies in dealing with it. In the Caribbean Sea, the trade winds now bring drugs and weapons, and Islamist terrorists. The region's large Muslim-immigrant communities, as well as local converts to Islam, have proven tragically susceptible to extremist proselytizing and recruitment. In 1990, an Islamist group in Trinidad and Tobago, Jammat al Muslimeen, staged an abortive coup against the US-friendly government there. According to US officials, Mexico now ranks with Iran and Pakistan as among the top threats to US national security. After the attacks of September 11, 2001, the Bush administration asked itself a basic question: "How do we fight a war against an enemy that is present in 60 or more countries with whom we are not at war?" Well, we may soon find them even in our own country!
Obama About to Betray Israel, says Former Intel Official
March 20….(Israel Today) A former top US intelligence official warns that the Obama Administration is about to break America's long ties of friendship with Israel, and maybe even take steps toward the dissolution of the Jewish state. Speaking on condition of anonymity to Douglas Hagmann of the Northeast Intelligence Network, the source said: "I have every reason to believe, based on what I've seen at my level of [security] clearance especially over the last several years, that Israel will soon be completely on their own… or worse." He went on to note that the betrayal likely won't happen in one dramatic moment, but rather subtly, behind the scenes, and over the course of several years. The Obama Administration is preparing to "provide more support to Arab countries with financial and military aid, undercutting Israel's defense efforts all while pushing Israel to succumb to the pressure of unreasonable demands designed to end with their political annihilation as a nation," said the source. Israeli officials have of late noted a marked increase in the pressure from Washington to more rapidly acquiesce to Arab land-for-peace demands, and US Secretary of State Hillary Clinton has clarified that Washington is none to pleased with incoming Israeli Prime Minister Benjamin Netanyahu's refusal to commit to the creation of a sovereign Palestinian Arab state with Jerusalem as its capital.
Lebanese Pres. Rejects Talks With Israel, Praises Hizbullah
March 20….(IsraelNN.com) Wrapping up a three-day visit to France Wednesday night, Lebanese President Michel Suleiman explicitly rejected direct talks with Israel and praised Hizbullah for its military accomplishments. At a press conference in Paris, capping a series of talks with French President Nicolas Sarkozy and other French officials, Suleiman said that he was asked by his hosts if Lebanon would engage in direct negotiations with Israel. We have always refused to hold direct talks with the Israelis," Suleiman explained, adding that instead he had "invited President Sarkozy to work toward a global approach for the solution of the Israeli-Palestinian conflict. And we have also called for that to happen within the framework of an international conference to which all the parties involved would be invited." The Lebanese leader cautioned, however, against internecine Arab disagreements over the issue. "If the world wants peace," he stated, "it must work for reconciliation" between Arab nations and the Palestinian Authority. In the same vein, he rejected a peace deal with Israel that would be forged "at Lebanon's expense or counter to the Arab national interest." On Monday, Lebanon opened an embassy in Syria for the first time. Speaking to Al-Jazeera TV on Sunday, Lebanese Prime Minister Fouad Siniora sounded a slightly different tune, when he said Lebanon was not in need of a "chaperon" for talks with Israel. "We can speak for ourselves," he said. Echoing the claims of Iran- and Syria-backed Hizbullah, Suleiman said Israel was in "occupation" of Mt. Dov (Shebaa Farms) on the Lebanon-Syria-Israel border. He also accused Israel of refusing to reveal where mines were placed by IDF forces in southern Lebanon during the conflict there. Regarding the Hizbullah militia, which independently launched attacks on Israel that precipitated the 2006 war, Suleiman said, "We, in Lebanon, do not talk about disarming Hizbullah, because the Lebanese resistance played a major role in protecting the country during the time when the government was absent. We are seeking to find a formula that would allow us to benefit from the resistance force in defending the country." Instead, he explained, Hizbullah would "hand over the weapons" only in "a consensual agreement between the different political parties." Lebanese general elections are to be held in June, with Hizbullah and its allies running against a more independent-minded pro-West coalition of parties.
Russia to Propose New Global Currency
(...And the Kremlin is not alone)
March 18….(Bible Prophecy Today) Amidst the global economic crisis in which upwards of 45% of the world's wealth has been lost in the last 18 months, talk of radically restructuring the global economic system is growing. In recent weeks, leaders in Europe, Africa and the Middle East have proposed scrapping the current economic order and going to a single common currency. A story in this morning's Moscow Times, and featured prominently on the Drudge Report, is creating quite a stir in particular. At the April 2nd meeting of world leaders in London (the G20), the Kremlin is reportedly set to propose a new global common currency system that will replace the US dollar as the international currency of choice. The story notes that "the Kremlin's call for a common currency is not the first in recent days. Speaking at an economic conference in Astana, Kazakhstan, last week, Kazakh President Nursultan Nazarbayev proposed a global currency called the 'acmetal,' a conflation of the words 'acme' and 'capital.' He also suggested that the Eurasian Economic Community, a loose group of five former Soviet republics including Kazakhstan and Russia, adopt a single noncash currency, the yevraz, to insulate itself from the global economic crisis….Nazarbayev's proposal did, however, garner support from at least one prominent source, Columbia University professor Robert Mundell, who was awarded the Nobel Prize in 1999 for his role in creating the euro. Speaking at the same conference with Nazarbayev, he said the idea had 'great promise.' The Kremlin document also called for national banks and international financial institutions to diversify their foreign currency reserves. It said the global financial system should be restructured to prevent future crises and proposed holding an international conference after the G20 summit to adopt conventions on a new global financial structure." Iranian President Mahmoud Ahmadinejad is calling for a single currency for 400 million Muslims in the Middle East. "The process of obtaining one single currency in the trade and exchanges among members, and in the next stages with other countries and neighbors, should be designed," the Iranian leader said March 11th. Libyan leader Muammar Ghadafi, recently elected leader of the African Union, is calling for a single currency for all of Africa and has persuaded 200 tribal leaders in Africa to call him the "King of kings." The BBC reported in February that Ghadafi "envisages a single African military force, a single currency and a single passport for Africans to move freely around the continent." These are curious developments given that scholars of Bible prophecy have long noted that according to the Scriptures, in the "last days" the world will see the emergence of an entirely new international financial architecture, complete with a single global currency created and mandated by the leaders of Europe. The Bible indicates that no one will be able to engage in commerce without "buying in" to the new cashless system. The prophecy is found in Revelation 13:16-17, which reads: ("And he [the world leader that emerges from a revived Europe] causes all, the small and the great, and the rich and the poor, and the free men and slaves, to be given a mark on their right hand or on their forehead, and he provides that no one can buy or to sell, except the one who has the mark, either the name of the beast or the number of his name.") It's too soon to say where this will all lead, but these are certainly developments worth watching.
Iran, Hezbollah, Set to Buy Lebanon Elections
March 17….(Ken Timmerman) Flush with a huge injection of fresh cash from its Iranian backers, and with its weapons stockpiles replenished many times over since the 2006 war, Hezbollah seems poised to win, or buy the upcoming parliamentary elections in Lebanon this June, many Lebanese fear. Western diplomats share those concerns. "Iran and a number of other countries are helping to bankroll their friends' campaigns and, in some cases, are engaged in outright vote buying. We're watching things carefully, with a particularly close eye on Hezbollah and Iran," one senior diplomat tells Newsmax. Sources in Lebanon say that Iran in recent months has smuggled in large amounts of cash to Hezbollah, upwards of $1 billion, in order to buy the election. "They are bringing in cash from Africa, especially from Nigeria," a knowledgeable Lebanese source says. "They are using Hezbollah-owned aircraft, and bringing it in to a Hezbollah-controlled airport, Beirut." Iran also is smuggling in large quantities of US dollars through Syria and Dubai, and changing the money into euros to disguise its origin, other sources say. "Hezbollah money is coming from trafficking in Africa in diamonds, oil, and gold," according to a prominent businessman. Another way the Iranians have been filling Hezbollah's coffers has been through the cover of commercial deals, several sources told Newsmax in Beirut recently. "Iran ships consumer goods with no declared Customs value into the Port of Beirut, which is controlled by Hezbollah," one source says. "These goods are then distributed to Hezbollah street vendors and shop owners, who use the proceeds of the sales to finance Hezbollah-related operations." Call it walk-around money, Hezbollah-style. Early this month, the Obama administration sent its senior Middle East hand, acting Assistant Secretary of State Jeffrey Feltman, to Lebanon along with National Security Council official, Daniel Shapiro. "In our conversations with officials in Lebanon and in the region, we have stressed the need for all parties to promote a climate by which the Lebanese voters can exercise their democratic right freely, without threat of intimidation," Ambassador Feltman tells Newsmax. "We continue to support the Lebanese government's efforts to hold free, fair, and transparent parliamentary elections on June 7, 2009, unmarred by political violence and will continue to monitor the situation on the ground closely in the weeks and months ahead." Last spring, when the ruling coalition appeared on the verge of electing a nationalist president with support from the United States, Hezbollah sent tens of thousands of supporters to the streets of Beirut, surrounding the parliament building, and forcing the nation, and the election, to grind to a halt. "Before May 7, people were saying it would take Hezbollah a matter of days to take over the country, should they decide to do so," a former US government counter-insurgency specialist tells Newsmax. "They showed they could do it in just six hours." Now, observers in Beirut are worried that Hezbollah could pull a repeat performance as the country braces itself for the June elections. "Hezbollah intends to win these elections whatever it costs," says Toni Nissi, secretary general of the Cedars Revolution, a Christian movement that emerged after the assassination of Prime Minister Rafic Hariri and 22 others in a massive car bombing in February 2005. "This election victory will allow them to transform their illegal institutions into legal ones." Nissi and others say that Hezbollah has been buying up land and buildings in strategic crossroads inside Christian neighborhoods, and stockpiling weapons there in fortified bunkers for an eventual military confrontation. "They feel they can stage a May 7-style coup anytime and once again invade the streets of Beirut, surround the parliament, hold the government hostage, and no one will say anything," he told Newsmax in Beirut recently. A source close to the Hezbollah leadership confirmed these plans to Newsmax. The bunkers in Christian areas are being built for forces called the Lebanese Resistance Brigades, the source said. They include Saudi-sponsored fighters loyal to Seyed Mohammad al-Hosseini, the secretary general of the Islamic Arab Resistance, who are being trained in Hezbollah-controlled areas in south Lebanon and the Bekaa valley. But they also include "Christians loyal to [former prime minister] Gen. Michel Aoun," the source adds. The ruling March 14 coalition that emerged after the Hariri assassination in 2005 shunned Aoun when he returned to Lebanon from a 15-year exile in France that spring. Until then, Aoun had been a staunch opponent of Iranian and Syrian interference in Lebanon, but with his political goal of leading a nationalist revival in tatters, he made an about-face and joined forces with Hezbollah the following year. On Dec. 4, 2008, Aoun traveled to neighboring Syria for a four-day visit where he was received with presidential honors and met with senior Iranian government envoys. Informed sources in Beirut tell Newsmax that Aoun "tried to position himself as a protector not only of Christians in Lebanon, but of the wider Christian community," and specifically asked the Iranians "to intervene with the government of Iraq to win the release of [former Iraqi deputy prime minister] Tariq Aziz." Aziz, a Christian whose real name is Mikhail Yohanna, has been in US custody outside Baghdad since 2003 and was finally indicted last week for the 1992 execution of 42 businessmen accused of illegal foreign-currency exchange. Aoun's pact with Hezbollah continues to anger the US government, which shunned him during the final years of the Bush administration after several attempts to win his support by then Secretary of State Condoleezza Rice. "Aoun appears by his statements, travel, and positions to be more and more deeply embedded to Iran, Syria, and Hezbollah," an informed US official tells Newsmax. "Ambassador Feltman's recent trip was intended to reassure the Lebanese about continued strong US support for a sovereign, independent Lebanon. Clearly, that's not a message Gen. Aoun, as Hezbollah's partner, seeks to hear," the official added. Speaking to reporters in Lebanon over the weekend about rumors that the Obama administration sought to open a dialogue with his organization, Hezbollah Secretary General Hassan Nasrallah said this showed that the US was weak and its policies in the region had failed. "When the US accepts to hold a dialogue with any party with or without conditions, it does so due to the [fact] that its regional plans have failed," he said. "Is Hezbollah ready to open a dialogue with the US.? If so, we also have our own conditions, we as Hezbollah cannot recognize Israel," Nasrallah said.
EU: Ties With Israel Depend on its Commitment to Peace Process
March 17….(Ha Aretz) Ties between the European Union and Israel depend on the Israeli government's commitment to a two-state solution in the peace process with Palestinians, EU foreign policy chief Javier Solana said on Monday. Asked to comment on Prime Minister-designate Benjamin Netanyahu's preliminary coalition pact with the ultra-right Yisrael Beiteinu party, Solana told reporters. "We will be ready to do business as usual, normally with a government in Israel that is prepared to continue talking and working for a two-state solution. If that is not the case, the situation would be different." European Union officials have raised concerns over Netanyahu's commitment to pursuing genuine peace talks with Palestinians. Swedish Foreign Minister Carl Bildt said last month he was worried Netanyahu's talks with other right-wing parties to form a coalition could halt peace talks with Palestinians. Czech Deputy Prime Minister Alexandr Vondra said he expects a rough start once a new Israeli government takes office, warning a two-state peace deal between Israelis and Palestinians was narrowing now that Netanyahu is likely to form a government.
Europe & Obama to Netanyahu: Agree to Palestinian State, or Else
March 17….(Israel Today) The European Union on Sunday warned incoming Israeli Prime Minister Benjamin Netanyahu that if he doesn't work toward the creation of a sovereign Palestinian state, ties between Europe and the Jewish state are likely to turn hostile. The warning came from EU foreign policy chief Javier Solana, who told reporters, "Let me say very clearly that the way the European Union will relate to a government that is not committed to a two-state solution will be very, very different." Netanyahu ran for prime minister on a platform of freezing the current land-for-peace process because the Palestinians had demonstrated that any land surrendered to them would be used to further threaten Israelis. Instead, Netanyahu wants to focus on boosting the Palestinian economy and bettering those parts of the Palestinians' lives that they use as an excuse for their terrorist behavior. That approach has also riled the Obama Administration in Washington, which recently made clear that it will accept no other outcome to the Middle East peace process than the birthing of a new state of Palestine.
Hezbollah: We Will Never Recognize Israel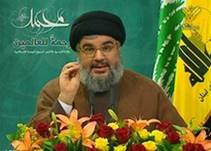 March 17….(In The Days) Hezbollah chief Hassan Nasrallah said Friday his movement would never recognize Israel, rejecting a US precondition for dialogue with the group it considers a terrorist organization. To those who impose conditions on us, we say: We will never recognize Israel," he said in a speech during celebrations to recognize the birthday of the Prophet Mohammed. The White House said Tuesday that both Palestinian Islamist movement Hamas and Lebanese militant group Hezbollah must renounce violence and recognize Israel before they can expect even low-level US engagement. "We reject the American conditions, today, tomorrow and after 1,000 years and even until the end of time, as long as Hezbollah exists, it will never recognize Israel," Nasrallah said. A senior US official said Thursday he was unhappy with a British decision to open low-level contact with Hezbollah and suggested London only indirectly informed the new US administration ahead of time. Nasrallah also saluted recent moves to smooth over Arab differences, with Saudi Arabia and Egypt seeking to improve ties with Syria, which has supported Hezbollah. "All Arab reconciliation reinforces us," he said. He called for Riyadh and Cairo to "extend a hand" to Iran, Hezbollah's main backer. A Hezbollah-led alliance has veto power over major decisions in the current unity government formed in July following a political crisis that brought Lebanon to the brink of civil war. Legislative elections are set for June 7 in Lebanon

Israel Recognition not on Table of Arab Unity Talks
(Backed by millions in US funds, Palestinian unity missing key element of Israeli recognition)
March 17….(WND) The recognition of Israel is not on the table at talks aimed at creating a unity government between Hamas and Palestinian Authority President Mahmoud Abbas' Fatah organization, according to participants taking part in the discussions. The international community is urging the formation of a unified Palestinian government to clear the way for some $5 billion in international aid to flow into Gaza, including parts of a recent $900 million pledge from the US. Two sources inside the unity talks currently underway between Fatah and Hamas in Egypt both confirmed to WND that Hamas is not being asked to recognize Israel as a condition for joining the Palestinian Authority. Instead, Abbas' Fatah party, under international pressure, is asking for Hamas to recognize, but not agree to, past agreements with Israel, including one deal that tacitly recognizes the Jewish state's right to exist. In the past, the US has said that before it deals with Hamas, the Islamist group must first recognize Israel's right to exist. Clearly, Fatah does not place as much importance on that US condition. Mushir al-Massri, a Hamas spokesman and parliament member, told WND from the talks in Egypt: "The world is asking us to recognize Israel, but Fatah does not recognize Israel. It's not demanded from Fatah, and you (Americans) give plenty of money to Fatah, so why are you asking Hamas to recognize (Israel)?" Indeed, contrary to popular perception, Fatah has never officially recognized Israel as a party. In 1994, the Palestine Liberation Organization, or PLO, signed what was known as the "recognition principals," in which the PLO formally agreed to recognize Israel. Fatah is the largest faction of the PLO, and as such, is thought to be party to the recognition agreement. Fatah as a party, however, never officially declared it recognized the Jewish state. The last time the Fatah party held its official congress, in which it amended its charter, was in 1989. At that time, Fatah declared jihad on Israel and called for the Jewish state's destruction. The unity talks could bring Hamas into the PA, which is slated to be infused with large amounts of foreign donor funds. Secretary of State Hillary Clinton earlier this month announced that a $900 million US aid package for the Palestinians was meant to foster regional peace and would not fall into the hands of the Hamas terrorist organization. But the aid is slated to be received both by a UN agency that openly employs Hamas and by the PA, which Hamas may now join. Clinton told a news conference at an international donors meeting in Egypt on March 2, "We have worked with the Palestinian Authority to install safeguards that will ensure our funding is only used where and for whom it is intended and does not end up in the wrong hands." The US considers Hamas a terrorist group. Hamas' charter calls for the murder of Jews and destruction of Israel. The group is responsible for scores of deadly suicide bombings, shooting attacks, border raids and rocket launchings aimed at Jewish civilian population centers. The $900 million US in funding includes $300 million earmarked to provide "humanitarian aid" for Gaza following Israel's 22-day war there aimed at denting Hamas' terrorist infrastructure. A US official reported the money will go to the PA and to nongovernmental organizations, most notably the United Nations Relief and Work Agency, or UNWRA, which administers aid to millions of Palestinian "refugees" in the Gaza Strip and West Bank. Israeli security officials warned that since Hamas controls the Gaza Strip, any reconstruction efforts in the territory are likely to bolster Hamas, whether the Islamist group directly receives the funds or not. They also said the PA has previously used donor funds to pay salaries for Hamas officials and the terrorist group's police force in Gaza, which includes scores of terrorists among its ranks. Further, Hamas and the soon-to-be cash-infused PA are in talks to join a unity government. The talks are said to be favored by the Obama administration.
Russia Weighs Placing Military Bases in Cuba & Venezuela
March 16….(Breitbart) Russia could use bases for its strategic bombers on the doorstep of the United States in Cuba and Venezuela to underpin long-distance patrols in the region, a senior air force officer said Saturday. "This is possible in Cuba," General Anatoly Zhikharev, chief of the Russian air force's strategic aviation staff, told the Interfax-AVN military news agency. The comments were the latest signal that Moscow intends to project its military capability in far-flung corners of the globe despite a tight defence budget and hardware that experts consider in many respects outdated. Zhikharev said Cuba had a several air bases equipped with the long runways needed by the heavy bombers and said the facilities there were "entirely acceptable" for use by the Russian aircraft during long-distance patrols. "If the will of the two states is there, the political will, then we are prepared to fly there" to the bases in Cuba, the agency quoted Zhikharev as saying. The general also said that Venezuelan President Hugo Chavez has offerred to let Russian strategic bombers use La Orchila, a military airfield off the coast. Russia resumed patrols by its long-distance strategic bombers in August 2007 after a 15-year hiatus, noting at the time that it was mirroring the United States which never suspended its global bomber patrols after the Cold War. Last year, Russia temporarily based a pair of Tu-160 bombers at an airbase in Venezuela in a carefully-choreographed display of force regarded by as a warning message to the United States. A Russian flotilla led by the nuclear-powered cruiser Peter the Great also joined Venezuelan navy vessels for manoeuvres in the Caribbean late last year, timed to coincide with a visit to the region by President Dmitry Medvedev. The previous US administration of George W. Bush officially shrugged off the Russian aviation and naval moves in Latin America, characterising them as show, however a top US Air Force officer warned that Russia is crossing "a red line" similar to 1963 Cuba, if they based nuclear bombers in the West.
Israel Says Nuclear–Free Mideast Needs Peace First
March 16….(In The Days) While the Jewish State supported the idea of a non-conventional weapons-free region 'eventually,' Israel would have to be part of the process and have its right to exist recognized. 'We would need peace, reconciliation and the recognition of every state's right to live in peace,' Meir Itzchaki, the Israeli representative to the Conference on Disarmament, told Deutsche Press- Agentur dpa. He had earlier addressed the conference at the United Nations and said that ongoing threats against his country, and the fact that states were actively engaged in proliferation and support of terrorism, did not allow for the establishment at this time of a nuclear weapons-free zone. Itzchaki said Israel supported a multilateral regional forum for discussing nuclear topics. Israel did not sign onto the non-proliferation treaty and reportedly has nuclear weapons, though it officially does not confirm or deny their existence. Some other nations speaking at the conference Thursday supported a nuclear weapons-free Middle East, including Turkey, China, Egypt and Algeria who said that tying the establishment of such a zone to the peace process would undermine the non-proliferation system.
CIA Report: Israel Will Fall Within 20 Years
(A study conducted by the Central Intelligence Agency (CIA) has cast doubt over Israel's survival beyond the next 20 years)
March 16….(CIA) The CIA report predicts "an inexorable movement away from a two-state to a one-state solution, as the most viable model based on democratic principles of full equality that sheds the looming specter of colonial Apartheid while allowing for the return of the 1947/1948 and 1967 refugees. The latter being the precondition for sustainable peace in the region." The study, which has been made available only to a certain number of individuals, further forecasts the return of all Palestinian refugees to the occupied territories, and the exodus of two million Israeli - who would move to the US in the next fifteen years. "There is over 500,000 Israelis with American passports and more than 300,000 living in the area of just California," International lawyer Franklin Lamb said in an interview with Press TV on Friday, adding that those who do not have American or western passport, have already applied for them. "So I think the handwriting at least among the public in Israel is on the wall,which suggests history will reject the Israel colonial enterprise sooner or later," Lamb stressed. He said CIA, in its report, alludes to the unexpectedly quick fall of the apartheid government in South Africa and recalls the disintegration of the Soviet Union in the early 1990s, suggesting the end to the dream of an 'Israeli land' would happen 'way sooner' than later. The study further predicts the return of over one and a half million Israelis to Russia and other parts of Europe, and denotes a decline in Israeli births whereas a rise in the Palestinian population. Lamb said given the Israeli conduct toward the Palestinians and the Gaza strip in particular, the American public, which has been voicing its protest against Tel Aviv's measures in the last 25 years, may 'not take it anymore'. Some members of the US Senate Intelligence Committee have been informed of the report.
Obama-Clinton Pressure on Israel
March 16….(IsraelNN.com) The United States continues to drop hints that it will accept nothing less than a Palestinian state aside Israel west of the Jordan River, considered a dangerous option by many experts. Morton A. Klein, President of the Zionist Organization of America, is just one of many supporters of Israel who say that Hillary Clinton, an outspoken supporter of a Palestinian state, has made an anti-Israel switch of late. Klein writes that the US Secretary of State, once a "reliable and vocal supporter of Israel," has now taken many positions that are not in Israel's interest. For instance, Klein writes in an op-ed for JTA, she has stopped speaking out against Palestinian incitement to hatred and murder, choosing to concentrate on building a PA state instead. Klein wrote: "When [Secretary Clinton was] interviewed this week on a PA teen television show and asked, 'What would you do if your daughter was unfortunate enough to have been born under occupation, born deprived of freedom and liberty? She legitimized the question's false premise and actually helped incite hatred against Israel by not refuting it and ignoring the fact that 98 percent of Palestinians actually live under the Palestinian Authority or Hamas, not Israeli control. She responded, 'Well, I would do what so many parents here in the West Bank and in Gaza do. I would love her, I would get the best education I could for her, I would never give up on the dream of a Palestinian state.' That an alarming number of Palestinian parents have encouraged their children to become suicide bombers was somehow lost from Secretary Clinton's response." During her visit to Israel last week, Clinton demanded that Israel take no action against illegally-built Arab homes in eastern Jerusalem, and that Israel disallow legally-built Jewish homes in eastern Jerusalem.
MK Eldad: Respect Israeli Democracy
MK Aryeh Eldad (National Union) has also taken Clinton to task, chiding her in a direct letter for promoting a Palestinian state: "You came here from the world's greatest and strongest democracy... Well, Israeli democracy has spoken: Most Israeli citizens do not wish to establish an Arab terror state in our homeland. If your democracy is real, you should of course respect the democracy of others as well." Eldad continues, "At this time, it appears that the US is planning to appease the Iranians, Syrians, and Palestinians by paying with 'Israeli currency.' As you recall, dear Ms. Clinton, we have too much history. We remember what happened when the Free World was willing to sacrifice Czechoslovakia in order to appease Hitler. We are unwilling to risk our very existence in order for the US to buy itself a quiet withdrawal from Iraq." Eldad directly rebuffs those who blame Israel for American problems with radical Islam: "The US is not fighting Jihadist terror in Afghanistan and Iraq because Israel is building houses in the West Bank." Secretary Clinton indicated on her trip that, regardless of Hamas terror activities, the Palestinian state is a priority issue for the new Obama Administration. Former US Ambassador to the UN John Bolton noted last week that the developing US policy of viewing the Israeli-Palestinian as the key to peace in the Middle East, and, by implication, between America and Islam, is incorrect and "bad news" for both the US and Israel. "When pressure must be applied to make compromises," Bolton wrote, "it is always easier to pressure the more reasonable side" – namely, Israel.
Obama is Bad for Israel, Warns Bolton
March 16….(Israel Today) Despite his efforts to appear as an impartial peace broker, US President Barack Obama's words and actions over the past month prove his presidency could be very dangerous for Israel, warned former US Ambassador to the UN John Bolton. In a weekend column for the New York Post, Bolton noted that Obama and his advisors have adopted the theory that the "overwhelming bulk of other Middle East grievances, wholly or partly, stem from Israel's founding and continued existence." As such, Obama, either directly or through his Middle East envoy, George Mitchell,Bis expected to ramp up pressure on Israel to meet the Arabs' untenable demands, from the surrender of strategic land to the opening of Israel's doors to untold millions of so-called Palestinian "refugees." Israeli officials have already noted a sharp increase in stern warnings from Washington for Israel to accelerate the peace process, despite ongoing non-compliance by the Palestinians. The Obama Administration has also made it clear that nothing but a fully independent and sovereign Palestinian Arab state will be acceptable as the final goal of the peace process. That position contrasts that of incoming Israeli Prime Minister Benjamin Netanyahu, who insists that the Palestinians have demonstrated that they will use such a state to further threaten Israel, and therefore should not be granted full sovereignty.
WEEK OF MARCH 8 THROUGH MARCH 14
Team Obama's Anti-Israel Turn
March 13….(John Bolton) The Obama administration is increasingly fixed on resolving the "Arab-Is raeli dispute," seeing it as the key to peace and stability in the Middle East. This is bad news for Israel, and for America. In its purest form, this theory holds that, once Israel and its neighbors come to terms, all other regional conflicts can be duly resolved: Iran's nuclear-weapons program, fanatical anti-Western terrorism, Islam's Sunni-Shiite schism, Arab-Persian ethnic tensions. Some advocates believe substantively that the overwhelming bulk of other Middle Eastern grievances, wholly or partly, stem from Israel's founding and continued existence. Others see it in process terms, how to "sequence" dispute resolutions, so that Arab-Israeli progress facilitates progress elsewhere. Pursuing this talisman has long characterized many European leaders and their soulmates on the American left. The Mideast "peace process" is thus the ultimate self-licking ice cream cone, its mere existence being its basic justification. And now the Obama administration has made it US policy. This is evidenced by two key developments: the appointment of former Sen. George Mitchell as special envoy for the region, and Secretary of State Hillary's Clinton's recent insistence on a "two-state solution" sooner rather than later. Naming Mitchell as a high-level, single-issue envoy - rather than keeping the portfolio under Secretary Clinton's personal control, separates Israel from the broader conduct of US diplomacy. Mitchell's role underlines both the issue's priority in the president's eyes and the implicit idea it can be solved in the foreseeable future. Obama and Mitchell have every incentive to strike a Middle East deal - both to vindicate themselves and, in their minds, to create a basis for further "progress." But there are few visible incentives for any particular substantive outcome - which is very troubling for Israel, since Mitchell's mission essentially replicates in high-profile form exactly the approach the State Department has followed for decades. When appointed, Mitchell said confidently: "Conflicts are created, conducted and sustained by human beings. They can be ended by human beings." This is true, however, only if the conflict's substantive resolution is less important than the process point of "ending" it one way or another. Surrender, for example, is a guaranteed way to end conflict. Here, Clinton's strident insistence on a "two-state solution" during her recent Mideast trip becomes important. She essentially argued predestination: the "inevitability" of moving toward two states is "inescapable," and "there is no time to waste." The political consequence is clear: Since the outcome is inevitable and time is short, there is no excuse for not making "progress." Delay is evidence of obstructionism and failure - something President Obama can't tolerate, for the sake of his policies and his political reputation. In this very European view, failure on the Arab-Israeli front presages failure elsewhere. Accordingly, the Obama adminstration has created a negotiating dynamic that puts increasing pressure on Israel, Palestinians, Syria and others. Almost invariably, Israel is the loser - because Israel is the party most dependent on the United States, most subject to US pressure and most susceptible to the inevitable chorus of received wisdom from Western diplomats, media and the intelligentsia demanding concessions. When pressure must be applied to make compromises, it's always easier to pressure the more reasonable side. How will diplomatic pressure work to change Hamas or Hezbollah, where even military force has so far failed? If anything, one can predict coming pressure on Israel to acknowledge the legitimacy of these two terrorist groups, and to negotiate with them as equals (albeit perhaps under some artful camouflage). The pattern is so common that its reappearance in the Mitchell-led negotiations is what is really "inevitable" and "inescapable." Why would America subject a close ally to this dynamic, playing with the security of an unvarying supporter in world affairs? For America, Israel's intelligence-sharing, military cooperation and significant bilateral economic ties, among many others, are important national-security assets that should not lightly be put at risk. The only understandable answer is that the Obama administration believes that Israel is as much or more of a problem as it is an ally, at least until Israel's disagreements with its neighbors are resolved. Instead of seeing Israel as a national-security asset, the administration likely sees a relationship complicating its broader policy of diplomatic "outreach." No one will say so publicly, but this is the root cause of Obama's "Arab-Israeli issues first" approach to the region. This approach is exactly backward. All the other regional problems would still exist even if Mahmoud Ahmadinejad got his fondest wish and Israel disappeared from the map: Iran's nuclear-weapons program, its role as the world's central banker for terrorism, the Sunni-Shiite conflict within Islam, Sunni terrorist groups like al Qaeda and other regional ethnic, national and political animosities would continue as threats and risks for decades to come. Instead, the US focus should be on Iran and the manifold threats it poses to Israel, to Arab states friendly to Washington and to the United States itself - but that is not to be. President Obama argues that he will deal comprehensively with the entire region. Rhetoric is certainly his specialty, but in the Middle East rhetoric only lasts so long. Performance is the real measure, and the administration's performance to date points in only one direction: pressuring Israel while wooing Iran.
China "Worried" About US Treasury Holdings
March 13….(My Way) China's premier expressed concern Friday about its massive holdings of Treasuries and other US debt, appealing to Washington to safeguard their value, and said Beijing is ready to expand its stimulus if the economy worsens. Premier Wen Jiabao noted that Beijing is the biggest foreign creditor to the United States and called on Washington to see that its response to the global slowdown does not damage the value of Chinese holdings. "We have made a huge amount of loans to the United States. Of course we are concerned about the safety of our assets. To be honest, I'm a little bit worried," Wen said at a news conference following the closing of China's annual legislative session. "I would like to call on the United States to honor its words, stay a credible nation and ensure the safety of Chinese assets." Wen's comments foreshadowed possible appeals to President Barack Obama, who will meet with Chinese President Hu Jintao at a London summit of leaders of the G-20 group of major economies on April 2 to discuss the global financial crisis. Analysts estimate that nearly half of China's $2 trillion in currency reserves are in US Treasuries and notes issued by other government-affiliated agencies. Washington is counting on China to continue buying Treasuries to fund its $787 billion stimulus package. Last month, visiting Secretary of State Hillary Rodham Clinton sought to reassure Beijing that government debt would remain a reliable investment. "They are worried about forever-rising deficits, which may devalue Treasuries by pushing interest rates higher," said JP Morgan economist Frank Gong. "Inside China there has been a lot of debate about whether they should continue to buy Treasuries." The comments come as finance ministers and central bankers of the G-20 gather in London this weekend to discuss the crisis and possible remedies. US Treasury Secretary Timothy Geithner is pressing for a new coordinated stimulus but European governments are reluctant to take on more debt before they see how current plans are working. The Europeans want to emphasize the need for greater regulation of markets, including a crackdown on tax havens and increased control over hedge funds.
Moscow Signals Tougher Position on Nuclear-Armed Iran
March 13….(DEBKAfile Exclusive Analysis) A Russian strategic arms control expert, Vladimir Dvorkin, said Thursday, March 12, that Iran could produce an atomic weapon in "one or two years," allowing Tehran to broaden its support for Hamas and Hizballah. Dvorkin, as head of the strategic arms research center at the Russian Academy of Sciences in Moscow and a former general of Russia's Strategic Rocket Forces, is a highly respected authority in the West. This was the first time a Russian figure had predicted Iran would be nuclear-capable within so short a period, DEBKAfile's Moscow sources stress. Its correlative linkage to a heightened threat from Hamas and Hizballah has never been heard from Moscow, or even explicitly from Washington or Jerusalem. Dvorkin put it this way: "The threat is that Iran, which has effectively ignored all the resolutions and sanctions imposed by the United Nations Security Council, as a nuclear state would become untouchable, allowing it to broaden its support for terrorist organizations such as Hamas and Hizballah." Without mentioning Israel, this Russian warning implicitly put the Jewish state on notice, as the only country threatened by Hizballah and Hamas, that time was running out. Dvorkin's prediction of "one or two years" was also Moscow's rejoinder to intelligence chief Dennis Blair's forecast Tuesday that Iran would have a nuclear bomb capability within "one to five years." It was the second pointer to a tougher Russian stance on Iran's nuclear weapon aspiratoins. On March 10, the Russian news agency Interfax quoted an unnamed Moscow source as stating that "Russia may shelve delivery of its advanced S-300 air defense missile system to Iran." Tehran wants this system to protect its nuclear sites against air or missile attack. The Moscow source added: "Such a possibility is not excluded. The question must be decided at a political level." The final decision on the transaction has therefore been passed to president Dmitry Medvedev and prime minister Vladimir Putin, say our Moscow sources. The Dvorkin statement and Interfax disclosure lay down a hard new Kremlin line on the impasse over Iran's quest for a nuclear bomb just ahead of the Russian president's first summit with US president Barack Obama in London on April 1. They also suggest that Russia would show some flexibility in the interests of cooperation with Washington. Moscow has not lost sight of a possible quid pro quo with Obama over the deployment of a US missile shield close to its borders versus Russian involvement in the Iran nuclear issue, although both sides deny this was proposed.
Obama Administration Overhauling US Mideast Policy
March 13….(In The Days) The Obama administration is moving quickly to overhaul American policy on the Middle East, sending top envoys to the region and promising to push hard for a two-state solution to the Israeli-Palestinian conflict. Some regional analysts warn conditions on the ground may make progress especially difficult. US President Barack Obama has been in office less than two months. During that brief period, however, he has already dispatched Secretary of State Hillary Clinton, special envoy George Mitchell, and other diplomats from the State Department and White House to the Middle East. Obama says his administration will engage "vigorously and consistently" in order to achieve genuine progress, although he has cautioned that breakthroughs are not likely to occur overnight. Congressional delegations have also been visiting Israel and the Palestinian territories, including one led by the chairman of the Senate Foreign Relations Committee, John Kerry. "We all know exactly what it is going to take, two states, living side-by-side, in peace and security," he said. Critics say former President Bush was too focused on the war in Iraq, and failed to pay enough attention to other nations and issues in the region until his final year in office. Senator Kerry says Obama's election presents what he calls an extraordinary chance to signal a new regional approach to the Middle East. "To start with we need to fundamentally re-conceptualize the Israeli-Palestinian conflict as a regional problem that demands a regional solution. The challenges that we face there, Iran, Iraq, Syria, Lebanon and the Middle East peace process, form an interconnected web that requires an integrated approach," he said. The Obama administration has decided to engage Syria, even though US officials have criticized the country for supporting militant groups like Hamas and Hezbollah. Two senior envoys have visited Syria, the highest level talks between Washington and Damascus since 2005. Robert Malley, the Middle East program director at the International Crisis Group, says regional progress should be the focus of the Obama administration. "If I were advising the administration I would say you could work on the margins, Palestinian reconciliation, reaching out to Syria, restarting Syrian-Israeli negotiations, reaching out to Iran. I think by changing that landscape you may do more to help move towards a solution to the Israeli-Palestinian conflict than by focusing on a two-state solution right now," he said. Malley says current realities on the ground diminish hopes of quick progress on the Israeli-Palestinian conflict. The Israeli leadership is in transition following elections. Prime Minister-designate Benjamin Netanyahu has refused to declare his support for a totally independent and sovereign Palestinian state. It is not clear whether Egyptian-backed negotiations can unite the Palestinian leadership. In other developments, President Obama has announced the timetable for withdrawal of American combat forces in Iraq. On Iran, Obama has decided to open the door to the possibility of direct engagement with Tehran. Senator Kerry says there has been a tectonic shift in the geopolitics of the Middle East.Kerry says the rise of Iran following the war in Iraq has created an unprecedented willingness among moderate Arab nations to work with Israel. "So there is a new reality, moderate Arab countries and Israel alike are actually more worried together about Iran than they are about each other. As a result, they are now cooperating in ways that were unimaginable just a couple of years ago. The truth is that an international initiative to prevent Iran from acquiring a nuclear weapon is an essential building block of stability in the Middle East. If we succeed, Arab moderates will be stronger and Israel will be much more likely to take the risks for peace," he said. Ghaith al-Omari is a former director of international relations for the Palestinian Authority and is currently the advocacy director for the American Task Force on Palestine. Al-Omari says the Obama administration itself is the most important component of the evolving situation in the Middle East. "The really new element, which I think is most important, is the issue of the Obama administration. I think that the honeymoon, the kind of impact that the Obama administration brings in, the honeymoon is still there. I think we have an opening right now to shape policy. And I think there is a hunger in the region for an active American role, an active American engagement," he said. President Obama is scheduled to travel next month to Turkey, which has played a key role in Middle East peace efforts because of its ties to Arab states and Israel.
Survey: Less Than 1 Percent of Young Adults Hold Biblical Worldview
March 13….(The Christian Post) Less than one percent of the youngest adult generation in America has a biblical worldview, found a new study examining the changes in worldview among Christians and the overall US population. The Mosaic generation, those between the ages of 18 and 23, "rarely" have a biblical worldview as defined by The Barna Group. The research data found that less than one-half of one percent of Mosaics have a biblical worldview. A biblical worldview, as defined by the Barna study, is believing that absolute moral truth exists; the Bible is completely accurate in all of the principles it teaches; Satan is considered to be a real being or force, not merely symbolic; a person cannot earn their way into Heaven by trying to be good or do good works; Jesus Christ lived a sinless life on earth; and God is the all-knowing, all-powerful creator of the world who still rules the universe today. Only if someone held all the above beliefs did the research consider the person as having a biblical worldview. George Barna, who directed the research, commented on the "troubling" generational pattern that suggests "parents are not focused on guiding their children to have a biblical worldview." "One of the challenges for parents, though, is that you cannot give what you do not have, and most parents do not possess such a perspective on life," he noted. The research shows that only nine percent of all American adults have a biblical worldview, which although significantly higher than that of the Mosaic generation is still a small proportion of the total population. Among "born again Christians," the study found that they are twice as likely as the average adult to have a biblical worldview. However, that still amounted to no more than about one out of five (19 percent) born again Christians, a small minority, the study pointed out. A born again Christian is defined by Barna as those who said they have made a personal commitment to Jesus Christ that is important in their life today and that they are sure they will go to Heaven after they die only because they confessed their sins and accepted Christ as their savior. Some of the problems American adults and born again Christians have with the biblical worldview definition include believing that moral truth is absolute and unaffected by the circumstances. Only one third of all adults (34 percent) hold this worldview, and while more born again adults believe in absolute moral truth, still less than the majority possess this outlook (46 percent). Another belief that American adults struggle with is the view that Satan is a real force. Only slightly more than a quarter of adults (27 percent) believe Satan is real, and less than half of born again adults (40 percent) have this worldview. Also, 28 percent of all adults and 47 percent of born again Christians believe it is impossible for someone to earn their way to Heaven through good behavior. The general American public and the born again population differ greatly when it comes to the belief that Jesus Christ lived a sinless life while He was on earth. Forty percent of adults hold this belief, while 62 percent of born again Christians are convinced that Jesus was sinless. George Barna commented, "There are a several troubling patterns to take notice. First, although most Americans consider themselves to be Christian and say they know the content of the Bible, less than one out of ten Americans demonstrate such knowledge through their action." He also noted that the study raises questions on how effective of a job Christian churches, schools and parachurch ministries are doing in Christian education. "Finally, even though a central element of being a Christian is to embrace basic biblical principles and incorporate them into one's worldview, there has been no change in the percentage of adults or even born again adults in the past 13 years regarding the possession of a biblical worldview," said the founder of The Barna Group. Compared to previous similar Barna studies, the results for this year show that the overall American worldview has remained largely unchanged for more than a decade. In 1995, for instance, seven percent of American adults had a biblical worldview, compared to the nine percent in 2008. Even among born again adults the statistic remained the same with 18 percent having a biblical worldview in 1995, 22 percent in 2000, 21 percent in 2005, and 19 percent in 2008.
The Booming Collapse of Evangelical Christianity
March 11….(Christian Science Monitor) We are on the verge, within 10 years, of a major collapse of evangelical Christianity in the West. This breakdown will follow the deterioration of the mainline Protestant world and it will fundamentally alter the religious and cultural environment in the West. Within two generations, evangelicalism will be a house deserted of half its occupants. (Between 25 and 35 percent of Americans today are Evangelicals.) In the "Protestant" 20th century, Evangelicals flourished. But they will soon be living in a very secular and religiously antagonistic 21st century. This collapse will herald the arrival of an anti-Christian chapter of the post-Christian West. Intolerance of Christianity will rise to levels many of us have not believed possible in our lifetimes, and public policy will become hostile toward evangelical Christianity, seeing it as the opponent of the common good. Millions of Evangelicals will quit. Thousands of ministries will end. Christian media will be reduced, if not eliminated. Many Christian schools will go into rapid decline. I'm convinced the grace and mission of God will reach to the ends of the earth. But the end of evangelicalism as we know it is close. Why is this going to happen?
1.Evangelicals have usually identified their movement with the culture war and with political conservatism. This will prove to be a very costly mistake. Evangelicals will increasingly be seen as a threat to cultural progress. Public leaders consider us bad for America, bad for education, bad for children, and bad for society. The evangelical investment in moral, social, and political issues has depleted our resources and exposed our weaknesses. Being against gay marriage and being rhetorically pro-life makes up for the fact that Christians are being perpetrated as hate-mongers
2. Evangelicals have failed to pass on to our young people a deep rooted faith that can take root and survive the secular onslaught. Ironically, the billions of dollars we've spent on youth ministers, Christian music, publishing, and media has produced a culture of young Christians who know next to nothing about their own faith except how they feel about it. Our young people have deep beliefs about the culture war, but do not know why they should obey scripture, the essentials of theology, or the experience of spiritual discipline and community. Coming generations of Christians are going to be monumentally ignorant and unprepared for culture-wide pressures.
3. There are three kinds of evangelical churches today: consumer-driven megachurches, dying churches, and new churches whose future is fragile. Denominations are shrinking, even vanishisg, while fewer and fewer evangelical churches survive and thrive.
4. Despite some very successful developments in the past 25 years, Christian education has not produced a product that can withstand the rising tide of secularism. Evangelicalism has used its educational system primarily to staff its own needs and talk to itself.
5. The confrontation between cultural secularism and the faith at the core of evangelical efforts to "do good" is rapidly approaching. Church ministries are taking on a less and less distinctively Christian face in order to survive.
6. Even in areas where Evangelicals imagine themselves strong (like the Bible Belt), we find a great inability to pass on to our children a vital evangelical confidence in the Bible and the importance of the faith.
7. Most churches simply follow the path to money, and worry that it will dry up. Church-growth oriented megachurches are now defining success. Emphasis has shifted from away from doctrine to relevance, motivation, and personal success, resulting in churches further compromised and weakened in their ability to pass on the faith.
8. Fundamentalist Bible-believing churches are disappearing rapidly, leaving many with no church home.
Europe Decries Any Israeli Takeover of Jerusalem
March 10….(Israel Today) An internal European Union document obtained by Reuters this week accuses Israel of illegally taking over the eastern half of Jerusalem and then discriminating against its Arab residents. The document, which is dated December 15 of last year, says that Israel has accelerated its "illegal annexation" of Jerusalem in order to keep the city united under Israeli sovereignty as part of any peace settlement. News of the document came just days after visiting US Secretary of State Hillary Clinton indicated that the Obama Administration also does not recognize Israel's sovereignty over eastern Jerusalem. During a press conference with Palestinian leader Mahmoud Abbas in Ramallah last Wednesday, Clinton blasted the Jerusalem municipality for daring to act against illegal Arab construction in the Israeli capital. The European document also claimed that Israel practices systematic discrimination against Jerusalem's Arab population by not letting them build wherever and whenever they please, and by subjecting them to security checks. The report failed to note that Arab residents of Jerusalem have carried out a number of bloody terrorist attacks against the city's Jewish residents over the past year. An Israeli government source told Ha'aretz that the grumbling from Europe has been accompanied by increasing pressure from the Obama Administration over plans to build more Jewish homes on lands claimed by the Palestinians. The source said that Israel has received four messages from Washington over the past month demanding explanations for plans to build more homes in the Judean towns of Ma'aleh Adumim and Efrat and a decision to solve the problem of one so-called "illegal" settlement by moving it within the municipal boundaries of an officially authorized settlement.
Poll: Haniyeh Beats Abbas in West Bank
March 10….(JPOST) If elections were held today in the West Bank and Gaza Strip, Hamas Prime Minister Ismail Haniyeh would defeat Palestinian Authority President Mahmoud Abbas, according to an opinion poll published on Monday. The survey also showed that Hamas's popularity among Palestinians had increased in the aftermath of Operation Cast Lead. The poll, which questioned more than 1,270 Palestinians, was conducted last weekend by the West Bank-based Palestinian Center for Policy and Survey Research. It had a margin of error of 3 percent. The previous poll, conducted last December, gave Hamas only a 28% popularity rating, while the current poll showed the movement's popularity had increased to 33%. On the other hand, the poll showed that if jailed Fatah leader Marwan Barghouti were to run against Haniyeh, he would win by 61% to 34%. The latest poll was released as Hamas and Fatah negotiators arrived in Cairo for talks aimed at ending their differences and forming a unity government. The talks are being held under the auspices of the Egyptian government. Sources close to Hamas and Fatah said that representatives of Egypt's General Intelligence Service were expected to participate in the negotiations, which will last for 10 days. The 16-member Fatah delegation is headed by former PA prime minister Ahmed Qurei, while the Hamas team is led by Musa Abu Marzouk, deputy chairman of the Hamas political bureau in Syria. Hamas and Fatah have established five joint committees to resolve differences over the makeup of the new government, the reconstruction of the Palestinian security forces, reforms in the PLO and dialogue between the various Palestinian factions.
Saudi-Egyptian-Syrian summit in Riyadh - First Obama ME Breakthrough
(Saudi King Abdullah anxious to heal rift with Syria's Assadand isolate Iran)

March 10….(DEBKA) The summit conference planned in Riyadh for Wednesday, March 11, between the rulers of Saudi Arabia, Egypt, Syria, and possibly Qatar, may be the Obama administration's first Middle East breakthrough, according to DEBKAfile's Washington and Middle East sources. Many hopes hang on this event. The US president and secretary of state Hillary Clinton see it as ushering in the parting of the ways between Syria and Iran as a result of their overtures to Damascus. From the regional perspective, it is meant to signal Syrian ruler Bashar Assad's reacceptance by the moderate Arab camp. The Saudi King Abdullah and Egyptian president Hosni Mubarak hope their meeting with Assad Wednesday will starting isolating Iran in the region and knock over the power bases it has built up in such places as the Gaza Strip. They are optimistic, DEBKAfile's military sources report, because Saturday, March 7 Hamas began commandeering the mosques and charities owned by Jihad Islami, the Palestinian terrorist militia created and funded by Tehran. By Monday night, 80 of its mosques and institutions had been appropriated, ending the first day in weeks without Palestinian missile fire against Israel. Official circles in Washington, Cairo and Riyadh read this crackdown as evidence that Damascus is willing to begin wresting the control of Palestinian radical organizations from Iran. They also note that Khaled Meshaal, the Hamas leader based in Damascus, has been muzzled since his hero's welcome in Tehran. Downgrading Syrian ties with Iran's Lebanese proxy, Hizballah, would be welcomed too. While optimistic, none of three partners can tell how far Assad will take his moves against Iran. They are not even sure if they are genuine or part of a sting operation with Tehran. The outcome of the Riyadh summit and its aftermath are eagerly awaited for clues to the Syrian ruler's intentions. For now, the situation is delicate; the three or four summiteers have yet to fix a final date for their conference.
Obama/Out of Chaos, a New World Order
(Exclusive: Joseph Farah exposes sinister plot for 'permanent' global governance)
March 10….(WND) Henry Kissinger wrote a very important article in the IHT on January 12 regarding the possibility of building a New World Order out of chaos. I believe it was meant as a signal, marching orders, if you will, for a disparate band of elitists determined to bring about a new form of global rule that will supersede our notions of national sovereignty, limited government and personal freedom. I would also offer it up as exhibit A in making the case that our current financial crisis is almost entirely manufactured by forces trying to bring about the long-hailed "new world order." Here is how that plan is going to work: America, the most prosperous and freest nation on earth, will be brought to its knees in an economic leveling process that will purposely make it reliant on other nations of the world, so much so that America will, in the hopes of people like Kissinger and David Rockefeller, eagerly accept and submit to world government. It is impossible to interpret it in any other way than as a blueprint for what Barack Obama and the Democratic Congress would do with their "unique opportunity." "That opportunity involves a seeming contradiction," Kissinger wrote. "On one level, the financial collapse represents a major blow to the standing of the United States. While American political judgments have often proved controversial, the American prescription for a world financial order has generally been unchallenged. Now disillusionment with the United States' management of it is widespread." Kissinger goes on to say that every nation will be tempted to act independently to extricate itself from the "crisis" or "debacle." However, this course of action will be futile and counterproductive. Only "common action" will be acceptable. "Even the most affluent countries will confront shrinking resources," he continued. "Each will have to redefine its national priorities. An international order will emerge if a system of compatible priorities comes into being. It will fragment disastrously if the various priorities cannot be reconciled." Kissinger added: "The alternative to a new international order is chaos." In other words, that's the choice, chaos or submission to rule by an unaccountable global elite. Kissinger goes on to predict what will happen, and is happening already: There would be "rescue packages" designed by domestic governments relying on seemingly unlimited credit, the mirage that created the crisis in the first place. Since the end of the Cold War and the Soviet Union, Kissinger explains, there has been a "period of nearly uninterrupted global growth." That fact "induced too many to equate world order with the acceptance of American designs, including our domestic preferences." That, to Henry Kissinger and his global banking masters, is undesirable. And here's where Barack Obama fits into the plan: "Not since the inauguration of President John F. Kennedy half a century ago has a new administration come into office with such a reservoir of expectations. It is unprecedented that all the principal actors on the world stage are avowing their desire to undertake the transformations imposed on them by the world crisis in collaboration with the United States. The extraordinary impact of the president-elect on the imagination of humanity is an important element in shaping a new world order. But it defines an opportunity, not a policy." Kissinger hints that even the fear-inducing terror of the global jihad may be part of the orchestrated plot by the masters of the universe. "The ultimate challenge is to shape the common concern of most countries and all major ones regarding the economic crisis, together with a common fear of jihadist terrorism, into a common strategy reinforced by the realization that the new issues like proliferation, energy and climate change permit no national or regional solution," he writes. Kissinger then hits on the major contributing factor to America's economic crisis, its abandonment of a manufacturing economy and its transformation into a debt-based consumption economy. "China made possible the American consumption splurge by buying American debt; America helped the modernization and reform of the Chinese economy by opening its markets to Chinese goods," he writes. "Both sides overestimated the durability of this arrangement. But while it lasted, it sustained unprecedented global growth. It mitigated as well the concerns over China's role once China emerged in full force as a fellow superpower. A consensus had developed according to which adversarial relations between these pillars of the international system would destroy much that had been achieved and benefit no one. That conviction needs to be preserved and reinforced." No one knows more about this subject than Kissinger. He was the grand maestro, even to the point of becoming a well-compensated agent of the Chinese in the process. What Kissinger and his friends in the Council on Foreign Relations, Trilateral Commission and Bilderberg Group want to see and construct is a "permanent" form of global governance. They seek to serve as the architects of a new empire. "An international order can be permanent only if its participants have a share not only in building but also in securing it. In this manner, America and its potential partners have a unique opportunity to transform a moment of crisis into a vision of hope," he concludes. Look for more directed chaos from the masters of the universe.
Russia Calls for Nuclear-free Middle East
(Russian Minister Lavrov calls for nuke free ME while Russia builds Iranian nukes)
March 9….(YNET) Russia renewed calls for a nuclear-free Middle East, after holding bilateral talks in Geneva on Friday with US Secretary of State Hillary Clinton. Addressing a disarmament conference following the talks, Foreign Minister Sergei Lavrov mentioned the importance of non-proliferation in this region. "The task to strengthen the nuclear non-proliferation regime in the Middle East remains urgent. We consistently advocate this region to become a nuclear-weapon-free zone, and eventually, a zone free from all other types of weapons of mass destruction," he said. Notably, Russia has been heavily involved in the construction of the Iranian nuclear reactor in Bushehr for the past decade and has been importing enriched uranium to the facility since 2007. The United States and some of its Western allies believe Iran is covertly developing a nuclear weapon under the guise of a peaceful power-generation program. Lavrov, whose country has helped build the nuclear power plant in Iran, balanced his comments on the Middle East by saying that the non-proliferation treaty guaranteed members the right to peaceful use of nuclear energy. Lavrov also welcomed the Obama administration's willingness to tackle world problems jointly. "There is a growing understanding of the need for real collective steps on reducing tensions and creating new limitations in existing regimes in relation to nuclear weapons and weapons of mass destruction," he said.
Assad Purges Syrian Security Services in new bid for Control Over Lebanon
March 9….(DEBKA) Syrian president Bashar Assad has ordered 40 intelligence and army officers arrested and replaced by men personally loyal to him in preparation for planned moves to recover his grip on Lebanon, DEBKAfile's sources in Washington and Beirut disclose. The Obama administration warned the Syrian ruler to desist from his maneuverings to orchestrate a victory for Hizballah and its allies in Lebanon's July 7 elections. The warning was delivered by two US emissaries who met Syrian foreign minister Walild Moalem in Damascus Saturday, March 7. US intelligence estimates that Assad's power at home is on the ascendant, emboldening him to attempt to manipulate the Lebanese elections in favor of pro-Syrian elements. The Syrian president is aiming for a new government in Beirut that will agree to boycott the international tribunal in the Hague set up to bring the murderers of former Lebanese prime minister Rafiq Hariri to justice. The court held its first sitting last Sunday. At the outset of US Secretary of State Hillary Clinton's Middle East trip last Monday. Washington had no plans to send envoys to Damascus. Only after discovering large numbers of Syrian agents armed with wads of cash streaming into Beirut, did the administration decide to consign State Department official Jeffrey Feltman and National Security Council member Daniel Shapiro to Damascus to caution Assad to keep his hands off Lebanon.
Palestinian PM Fayyad's Exit May Usher in Hamas' West Bank Takeover
March 9….(DEBKAfile Exclusive Report) By submitting his resignation as Palestinian prime minister Saturday, March 7, the pro-American Salam Fayyad removes a major roadblock to a power-sharing accord between the extremist Hamas, which rules the Gaza Strip, and Mahmoud Abbas' Fatah, which governs the West Bank. The unity talks have still a way to go. They may fail as they have before. And Fayyad's resignation may not be final. And accord, however, would open the door to Hamas domination of the West Bank in the same way as the Iran-backed Palestinian Islamists threw the Fatah-dominated Palestinian Authority out of Gaza two years ago. Fayyad confirmed that his resignation would go into effect after the "unity government" was formed, although not later than the end of March. His exit removes Washington's man in the Palestinian Authority's Ramallah government in perfect time for the power-sharing talks with Hamas inCairo. His action, three days after US secretary of state Hillary Clinton held well-publicized talks with Fayyad and Abbas in Ramallah, comes as a serious blow to America prestige and one up for Iran and its Palestinian proxy. Clearly Abbas and Egyptian president Hosni Mubarak, godfather of "Palestinian unity", are working to a different clock to that of Washington. DEBKAfile's Middle East sources affirm that, by holding back from toppling the Hamas regime in Gaza, Israel must take responsibility for helping to empower the Palestinian terrorists to dictate a power-sharing deal on its terms and at its tempo. The Palestinian negotiations will no doubt try and race toward a conclusion before the end of March at around the same time as Likud leader Binyamin Netanyahu will be introducing his government coalition. With all this happening, the Palestinian prime minister, a former World Bank economist in Washington, saw that in a unity government, his only function would be to act as a respectable non-terrorist address for the receipt of the $5.5 billion dollars the international donors meeting in Sharm e-Sheikh on March 2 approved for Gaza reconstruction. This would reduce him to a figurehead, the public face of a Palestinian regime which brought the Hamas terrorists to power in the two Palestinian territories, the Gaza Strip and the West Bank. It is too soon to judge the success of this dodge in persuading world governments to cough up the funds they have committed for Gaza. Hamas has no other need of the former Washington-based banker and in fact, one of its conditions for sharing government with Fatah was his removal. The deal is not yet in the bag. More than once, DEBKAfile's Middle East sources have stressed that the Palestinian extremists and their Syrian and Iranian sponsors would in no account form a partnership with a Palestinian element cooperating with the United States and Israel in security and intelligence matters. Fayyad epitomizes this joint effort and Abbas may decide to sacrifice him for an agreement with Hamas. Once installed in government, Hamas would get set for sweeping the coming Palestinian presidential and parliamentary elections in 2010, thereby closing the circle of its domination of the West Bank. This election date was another of Hamas' conditions for its partnership-in-government with Fatah. This unfolding scenario, which bodes ill for central Israel as Hamas' next target after the missile-battered South, could have been prevented. DEBKAfile's military sources report that towards the end of its January offensive, the IDF command gave Israel's security cabinet an estimated four-hour timetable for seizing Hamas leaders hidden in bunkers in Gaza City together with the captive Israeli soldier Gilead Shalit. Israeli intelligence had discovered their whereabouts and the way to their hideout had been cleared. Hamas was no longer fighting. But Prime Minister Ehud Olmert, defense minister Ehud Barak and foreign minister Tzipi Livni, who headed the war cabinet, shied away from a decision. Their indecision, by offering the terrorist leaders a lifeline against total defeat, left them free to come out of their holes and gear up for their next venture, takeover of Palestinian government. It may be recalled that the Olmert government also distinguished itself in 2006 by succumbing to misguided pressure from Washington and letting Hamas run for election. Its victory paved the way for its seizure of power in the Gaza Strip in January 2006. Finally, in January 2008, the same government, this time with Ehud Barak attached as defense minister, opened the door for Hamas to move in on the West Bank by sealing a pact with Fatah. This dangerous reality may be lurking for Israel's post-election administration under Netanyahu before it has a chance to take preventive action. He need not count on salvation from Washington. The Obama administration, Secretary Clinton and special envoy George Mitchell, would no doubt find it politic to avoid noticing the terrorist element dominating the Palestinian "unity government." They would insist that their dealings with the Palestinians are confined to the "good," non-terrorist factions. Washington would try and hold up the Palestinian security forces and presidential guard trained by US national security adviser James Jones' American instructors as safeguards against any Hamas takeover of Ramallah and other West Bank towns. It would be convenient to forget that those same Palestinian Authority forces did not fire a shot against the coup Hamas staged in the Gaza Strip in June 2007.
WEEK OF MARCH 1 THROUGH MARCH 7
Obama Policies Feeding Market Panic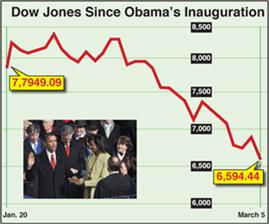 March 6….( Newsmax) Since Barack Obama was sworn in as president on Jan. 20, stocks have tumbled to record lows, with investors losing an estimated $2.5 trillion in market value. The trend continued Thursday, with the Dow closing down 281 points, a 4.1 percent drop for the day. Since Inauguration Day, the Dow has fallen 20.4 percent. All week, negative headlines have competed with the slumping market ticker, including early news Thursday that General Motors might well go bankrupt despite billions in taxpayer loans. As selling sped up, Citigroup traded at one point under $1 a share, General Electric dipped under $7, and international financial names like Barclays saw declines of nearly 30 percent on the day. "Everybody is so bearish right now that you would expect to be in the midst of a counter-trend rally," Steven Goldman, market strategist at Weeden & Co, told CNNMoney. "But the implosion in the banking and insurance sectors is just overwhelming." Obama has moved aggressively on economic and fiscal policies. But investors, if the market is any indication, are giving his initiatives a chilly response. On Feb. 17, Obama signed a stimulus bill worth $787 billion, the largest spending bill in history. But the Congressional Budget Office indicates only 20 percent of the funds will be spent this year, and the nonpartisan group suggests that the package could do more economic harm than good. Obama also gave the green light to an omnibus $431 billion House Democratic spending bill laden with close to 9,000 pork-barrel spending items. Plus, Obama revealed that he plans increase marginal tax rates on those earning more than $250,000. The new taxes will yield more than $1 trillion in government revenues, but some economists believe the news of increased taxation will suck the wind out of any economic recovery. In the middle of the market meltdown Thursday, Obama spent the day talking about a massive increase in healthcare spending, including a proposal in his budget that sets aside $634 billion in a 10-year reserve fund to pay for expanded care. The drumbeat of bad news was too much for stocks, including:
• US bankruptcy filings surging 31 percent in 2008.
• More than 600,000 Americans filing claims for jobless benefits for a fifth straight week, the worst performance since 1982.
• US factory orders falling for a sixth straight month in January, official data showed.
• One in every eight US households with mortgages ended 2008 behind on payments or in foreclosure, reported the Mortgage Bankers Association.
"The auto industry is effectively being wiped out or nationalized, however you want to think about it," Rick Campagna, portfolio manager at Provident Investment Council in Pasadena, Calif., told Reuters.
Forty Days of Financial Destruction & Judgement
March 6….(Bill Wilson) In the 50 days following the stock market peak of 381.17 on September 4th, 1929, the Dow Jones Industrial Average lost 151.10 points or 39.6% by October 29, 1929, commonly known as the "Great Crash." When terrorists attacked New York and Washington, DC on September 11, 2001 the Dow lost 7.1% of its value and trading was suspended at 8920.70. The Dow reopened on September 17th, 2001 to precipitous losses and by September 21st had lost 14.3% and some $1.2 trillion in value-the largest one week drop in history. Some 40 days later, the market recovered most of its losses, down only 6.9% from September 11 at 8297.87. On January 20, 2009 the Dow closed at 8729.63. Forty days later, the Dow closed at 6763.29, and the market has lost ground steadily since. In other words, the new Administration and Congress has enacted policies that will cost taxpayers over $1.2 trillion -more than the cost of the stock market decline after the 9/11 terrorist attacks-and the market has responded with losses greater than that of the terrorist attacks and nearing the levels of the "Great Crash." Since the current band of politicians took control, the stock market has lost more than 23% of its value. The current Administration and Congress in just 40 days of promoting socialist tax and spend policies has nearly destroyed the American economy. They have accomplished in 40 days what not even Islamic terrorists could do in eight years. Homes are being repossessed; cars are being repossessed; jobs are being lost; lives are being destroyed because the immediate force of destructive policies is being realized. Yes, the previous Administration played a terrible role in setting up the destruction, but America's worst enemies could not have done a better job than Congress and the White House in destroying the nation in 40 days. Congress and the White House have declared war on you. And until you fight back, your pursuit of life, liberty and happiness will be pillaged by a government of tyranny that is out of control. This nation is suffering because it has turned away from the Lord, and has lost its moral bearing and discernment. Our first step in this fight is to restore our national identity and relationship with the Lord.
Report: Iran Can Get Material to Make 50 Nukes
(Iran can develop a nuclear weapon within a year and has access to enough fissile material to produce up to 50 nuclear weapons, a panel of current and former US officials advising the Obama administration said Wednesday).
March 5….(Fox News) Iran can develop a nuclear weapon within a year and has ready access to enough fissile material to produce up to 50 nuclear weapons, according to a panel of current and former US officials advising the Obama administration. William Schneider, Jr., chairman of the Defense Science Board and a former under secretary of state in the Reagan administration, offered those estimates Wednesday during a news conference announcing the release of a new "Presidential Task Force" report on Iran by the Washington Institute for Near East Policy. The report, entitled "Preventing a Cascade of Instability: US Engagement to Check Iranian Nuclear Progress," was signed by a team of policymakers, former officials and Iran scholars that included Sen. Evan Bayh, D-Ind. Also signing on to the early draft form were two individuals expected to play significant roles in the development of the Obama administration's foreign policy: former Ambassador Dennis Ross, named last month by Secretary of State Hillary Clinton as a special envoy on the Iran issue, and Robert Einhorn, a former assistant secretary of state who is expected to accept a senior position dealing with non-proliferation issues. The "cascade" refers to a set of 164 high-speed centrifuges used to enrich uranium to the high levels necessary to produce a nuclear weapon. The United Nations' nuclear watchdog, the International Atomic Energy Agency, recently reported that Iran has enough low enriched uranium to produce a nuclear weapon, and currently has 5,600 centrifuges operating at its pilot enrichment facility in Natanz. Iran has declared its intention to add another 45,000 centrifuges over the next five years. But Schneider said Iran has already "perfected the industrial aspects of enriching uranium," and can easily develop a nuclear weapon long before 2014. "The ability to go from low enriched uranium to highly enriched uranium, especially if [the Iranians] expand the number of centrifuges, would be a relatively brief period of time, perhaps a year or so, before they'd be able to produce a nuclear weapon," Schneider said at the news conference. "So it's not a long-distance kind of problem." Moreover, Schneider warned that the fundamentalist Islamic regime in Tehran, which has threatened to wipe Israel off the map and equipped and funded regional terrorist groups like Hamas and Hezbollah, has access to significant amounts of the raw fissile material that would be the core ingredient in such a nuclear arsenal. These indigenous natural resources include "yellowcake," the raw uranium ore that is converted to gas and then fed into the cascades of centrifuges. "Iran has enough yellowcake in the country to perhaps produce enough highly enriched uranium, if they go to that length, to produce perhaps fifty nuclear weapons," Schneider said. Neither of the other two panel members who appeared alongside Schneider at the news conference, Eugene Habiger, a retried four-star general and former commander in chief of the US Strategic Command, and Nancy Soderberg, a former ambassador to the UN and National Security Council staffer during the Clinton administration, disputed Schneider's claims. The Washington Instiyute's nine-page report also warned that Israel "may feel compelled" to take military action to try to destroy or retard the Iranian nuclear program if Russia sells the S-300 surface-to-air missile system to Iran. "Israeli leaders seem convinced that at least for now, they have a military option," the report states. "However, Israelis see the option fading over the next one to two years, not only because of Iran's nuclear progress and dispersion of its program but also because of improved Iranian air defenses, especially the expected delivery of the S-300. Israel therefore may feel compelled to act before the option disappears." Schneider, who along with Habiger and Soderberg conferred with high-level officials from Israel, Jordan, Qatar, and Bahrain during a trip to the Middle East last December, reported that the Israeli military still believes it can hold the Iranian nuclear apparatus "at risk," but will no longer hold that view if Tehran acquires more sophisticated air defense technology from Moscow. "It is the transfer of the S-300 that is likely to be a trigger for Israeli action," Schneider said. "The time frame is getting compressed and we need to act quickly if we are going to be successful [in resolving the issue peacefully]." "Time is not on our side," agreed Habiger. "We've been mucking about on this issue for years now." Habiger and Soderberg said it remains possible for the US, by working with Russia, China and Arab allies in the Persian Gulf, to persuade Iran not to obtain a nuclear weapon. "They are a rational actor," Soderberg said of the Iranian regime. "They are deterrable." If the costs of pursuing the nuclear program are made sufficiently high, the panel said, particularly through the imposition of sanctions on Iran's oil and gas sector, Tehran's "cost-benefit analysis" could be changed. Iran's defense minister visited Moscow last month to press for the Russian state-controlled arms exporter, Rosoboronexport, to sell Iran the S-300 system. Russian officials, at least publicly, were non-committal. However, Iran signed a $700 million contract with Russia in 2005 to purchase 29 low-to-medium altitude surface-to-air missiles, which were delivered the following year and became operational in early 2007.
Clinton: There Will be a Palestinian State, Jerusalem Will be its Capital
March 5….(YNET) Just hours after blaming Hamas and other terror groups for the lack of peace in the region, visiting US Secretary of State Hillary Clinton signaled that while it may recognize the source of the obstruction, that won't stop the Obama Administration from pushing for the rapid creation of a Palestinian Arab state. Clinton told reporters in Jerusalem that she and President Barack Obama plan to be "vigorously engaged" in bringing about the birth of "Palestine," adding that "there is no time to waste." That is likely to put Clinton and Obama at odds with incoming Israeli Prime Minister Benjamin Netanyahu, who has refused to commit to the establishment of a sovereign Palestinian state, and instead wants to focus on bettering the economic conditions under which the Palestinian Arabs live. Netanyahu met with Clinton on Tuesday, and indicated in remarks to the press that the two had found some common ground. However, few expect relations between the Obama and Netanyahu governments to be smooth. On Wednesday Clinton all but guaranteed that her government will clash with Netanyahu's when she suggested in a joint press conference with Palestinian leader Mahmoud Abbas that for Washington, the division of Jerusalem is a foregone conclusion. Speaking to reporters in Ramallah, Clinton said she was not pleased with the Jerusalem municipality's plans to demolish 80 Arab homes on the city's eastern side that were built without proper permits. "Clearly this kind of activity is unhelpful and not in keeping with the obligations entered into under the 'road map'," said Clinton. "It is an issue that we intend to raise with the government of Israel and the government at the municipal level in Jerusalem." Israel, of course, officially rejected those parts of the "road map" peace plan that attempted to equate Israel's sovereignty over the eastern half of Jerusalem to its settlement-building activity in the rest of Judea and Samaria. Clinton's remarks suggested that the Obama administration does not recognize Israeli sovereignty over the eastern half of Jerusalem any more than it does in the so-called "West Bank." Observers argued that she also legitimized lawlessness on the part of eastern Jerusalem's Arab populations by suggesting that they are not subject to the authority of the Jerusalem municipality. In related news, Jerusalem police officials confirmed to WorldNetDaily and Israel National News this week that Palestinian Authority police forces are being permitted to operate on the outskirts of the Israeli capital. Israeli police have given Palestinian police the green light to take over public security in Arab villages and neighborhoods on the eastern edges of Jerusalem, and Israeli Jews have been warned to now steer clear of those areas. A growing number of Israeli politicians, including Avigdor Lieberman of the supposedly ultra-right-wing Israel Beiteinu Party, have of late embraced the idea of surrendering the Arab areas of eastern Jerusalem to the Palestinian Authority.
Abbas: Iran Must Stop 'Interfering'
(Palestinian president meets with visiting US Secretary of State Clinton in Ramallah, says Tehran must stop driving schism between Palestinian factions. Clinton meanwhile admonishes Israel's plans to demolish dozens of houses in east Jerusalem as 'unhelpful' violation of Road Map terms)
March 5….(Arutz) Iran must stop interfering in Palestinian affairs, president Mahmud Abbas said on Wednesday after talks with US Secretary of State Hillary Clinton. "We are sending a message to the Iranians and others, stop interfering in our affairs," he said. "They are interfering only to deepen the rift between Palestinians." Abbas spoke on the same day that Iran's supreme leader Ayatollah Ali Khamenei called for world Muslims to join the Palestinian "resistance" against Israel at the start of a two-day summit in support of Hamas-run Gaza. "The only way to save Palestine is resistance," Khamenei said in his address to open the global summit Tehran organized in aid of Gaza and the Palestinians. "Support and help to Palestinians is a mandatory duty of all Muslims. I now tell all Muslim brothers and sisters to join forces and break the immunity of the Zionist criminals," Khamenei said. The Islamic Republic is an enthusiastic supporter of the Islamist Hamas movement that has ruled Gaza since June 2007, when it booted forces loyal to the Western-backed Abbas out of the coastal strip.
Syria's Clenched Fist
March 5….(Human Events) Syria is building a new chemical weapons factory next to a long-range missile base, hiding evidence of its mushrooming nuclear weapons program and radically increasing military spending on conventional systems. These activities which are primarily funded by Iran suggest Damascus is preparing for war and not, in President Obama's unhappy terminology, unclenching its fist. President Obama promised "If countries like Iran are willing to unclench their fist, they will find an extended hand from us." Why then has the president "extended" his hand when Damascus is obviously on the war path? Last month, Obama sent a congressional delegation headed by Senator John Kerry (D-Ma) to meet with Syrian President Bashar Assad. After that meeting Kerry said there are possibilities for "real cooperation" with Syria but in return Syria must "change its behavior." Then last week Obama's State Department hosted talks with Syria's ambassador hoping to "advance US interests" but immediately President Obama authorized the Commerce Department to approve the export of US components for Syria's fleet of aging Boeing 747 aircraft. The export of components for Syria's aircraft marks a departure from nearly five years of sanctions under the Syrian Accountability Act. Reportedly Syria has used its passenger jets to ferry weapons from Iran to Tehran's terrorist proxy group Hizballah in Lebanon. There isn't a shred of evidence that Syria is about to unclench its fist as Obama wishes. In fact Damascus has become an Iranian pawn, part of the Persian hegemon's growing empire which has put the entire region in danger. Syria's relationship with Iran is widely understood. Last fall, Ali Ibramhim, an Egyptian Member of Parliament and editor of the Egyptian daily Al-Gomhouriyya, labeled Syria "a vassal of Iran." Even important Syrians admit Tehran's influence over Damascus. In Dec. 2008, former Syrian vice president Abd al-Halim Khaddam admitted, "Iran has a significant presence in Syria. Iran is involved in the very heart of the regime, in its security agencies, in its military forces, in its economic institutions, and in its mosques." Iran has taken great pains to establish this special relationship with Syria. A July 2007 article in London's daily Al-Sharq Al-Swsat outlined a previously secret Iran-Syria agreement that establishes their quid pro quo relationship and explains Damascus' current militarization binge. That report states Tehran and Damascus sealed a secret strategic cooperation deal allowing Iran considerable sway in Syria including the right to deploy weapons like long-range missiles and using that country to resupply Hizballah. Hizballah, one of the world's most dangerous terrorist organizations, aims to destroy Israel, is a dominant force in Lebanon, and is among Iran's terrorist surrogates fighting in Iraq. Syria receives significant military aid in exchange for allowing Tehran free rein. Damascus was promised money to purchase weapons and Iran would build in Syria factories to produce missiles and launchers. Damascus was to receive armored vehicles and Iranian-made antiship missiles and it was promised technological aid relating to nuclear research and chemical weapons. There is significant evidence Tehran has delivered on all these promises. Syria has been on a conventional weapons buying binge to equip its 380,000 man army. In the past three years, Syria spent more than $3 billion on weapons, which is 10 percent of its annual budget for each year. By comparison Damascus spent only $100 million for weapons as recently as 2002. Most of the arms money appears to have come from Tehran. Last March, the Israeli newspaper Haaretz reported that Syria received $1 billion from Iran to buy missiles, rockets and anti-aircraft systems. Two months later a Syrian delegation visited Moscow seeking a variety of new weapons. It sought sophisticated long-range S-300 surface-to-air missiles that could defeat Israeli fighters, MiG 29 fighter jets, Iskander surface-to-surface missiles and Amur-1650 submarines from Russia. Since 2007, Syria has added significant capability to its ballistic missile fleet. According to a report in the Jerusalem Post, Syria has a massive missile production facility at al-Hamma known as "missile city" which houses hundreds of ballistic missiles and their launchers, as well as 30 reinforced underground concrete bunkers, production facilities, development laboratories, and command posts." The report indicates chemical agent warheads for the missiles are stored separately outside the missile complex. Syria has expanded its weapons of mass destruction program since signing the Iranian agreement. The February 2009 edition of Jane's Intelligence Review (JIR) reported Syria has stepped up production of chemical weapons at its al Safir facility. The report states Syria shows "significant levels of construction" including sophisticated filtration systems and cooling towers adjacent to a missile base with long-range Scud-D ballistic missiles, which can reach all of Israel. A July 2007 accident demonstrates Syria's chemical weaponization efforts and Iran's complicity. Jane's Defense Weekly reported that 15 military personnel and "dozens" of Iranian advisers died when the fuel for a missile caught fire and the weapon exploded. The report said the explosion sent out a cloud of nerve gases, including deadly VX and sarin agents as well as mustard gas. Syria also has a nuclear program. Last Tuesday, Syria announced that it converted a suspected nuclear site bombed by Israel in September 2007 to a military installation for firing missiles. Converting the al Kibar site to a military facility means it won't be open to inspection and therefore cripples the United Nation's ongoing investigation. Initially, Syria refused the UN access to al Kibar after Israel's attack claiming it had "nothing to hide." But once the site was bulldozed and new construction started it allowed an inspection visit in June 2008. That inspection was to determine whether there was nuclear development there as Israel has alleged. A November 2008 UN report states samples taken from the site included 80 uranium particles used in nuclear fuel, high-grade graphite, used to control the speed of fission in some reactors and barium sulfate, a nuclear shielding material. Last April, senior US intelligence officials testified al Kibar harbored a nuclear reactor constructed by the Syrians for the production of plutonium with the assistance of the North Koreans." Officials indicated that once finished the reactor would have been able to produce plutonium for atomic weapons. It's noteworthy that DEBKAfile, an Israeli open source military intelligence website, alleges Tehran "funded the North Korean reactor in Syria." The Iran-Syria plan in the event of a war with Israel, according to DEBKAfile, was to use al Kibar to produce "dirty weapons" material to be distributed to the terrorist organizations fighting Israel, while "Iran would go for a nuclear bomb." Israel knows Syria is rapidly militarizing and recognizes that their win now, lose later calculus is running on borrowed time. They also see that Obama is quickly removing America from their calculus in favor of their enemies. With Binyamin Netanyahu now at the helm in Jerusalem we seem to be driving Israel closer to attacking Iran and/or Syria unilaterally. There is no evidence Syria has unclenched its fist. Rather, Damascus is firmly in the clenched grip of Tehran and its hegemonic agenda. President Obama should retract his extended hand and join hands with democratic Israel to stop the Persians and their Syrian proxy.
Clinton Reiterates Need for Two-State Solution
(In meeting with President Peres Tuesday, US secretary of state says US will work with government that represents the democratic will of the people of Israel. Peres assures Clinton that Israel will remain committed to peace process)
March 4….(YNET) The United States respects the democratic process in Israel and will stand by any government that is established in the country, US Secretary of State Hillary Clinton told President Shimon Peres Tuesday. The two met at the president's official residence in Jerusalem. The 45-minute meeting was also attended by President Barack Obama's special envoy to the Middle East George Mitchell. On his part, Peres assured Clinton that the next Israeli government would uphold the state's commitment to the peace process and previous agreements.
At a press conference following the meeting, Clinton said that Israel and the US shared not only interests, but also common values. She reiterated the need for a two-state solution for the Israeli-Palestinian conflict, an issue that could become a bone of contention between the US and the next government, but stressed that the US will work with any government that "represents the democratic will of the people of Israel." Clinton stressed the US' "unrelenting" commitment to Israel's security and said rocket fire at Israel from militants in Gaza must stop. "There is no doubt that any nation, including Israel, cannot stand idly by while its territory and people are subjected to rocket attacks," she said, criticizing the rocket fire as "cynical." But she also noted her declaration at a high-profile conference in Egypt on Monday that the US supports the creation of a Palestinian state alongside Israel. "During the conference, I emphasized President Obama's and my commitment to working to achieve a two-state solution to the conflict between Israel and the Palestinians and our support for the Palestinian Authority," she said.
Hillary Clinton Puts Israel On Notice for Palestinian state
(Hillary Clinton put America on a collision course with Israel today after pledging to press for a Palestinian state.)
March 4….(Arutz) The US Secretary of State's position brings her into conflict with the Israeli Prime Minister-designate Benjamin Netanyahu. Although Netanyahu has spoken of Palestinian self-government, he has shied away from a two-state solution to the Middle East conflict. Clinton, who is in Jerusalem for talks today, spoke after attending a conference in Egypt geared to raising donations for the Gaza Strip. She pledged $900million in US aid. 'During the conference, I emphasized President Obama's and my commitment to working to achieve a two-state solution to the conflict between Israel and the Palestinians and our support for the Palestinian Authority,' she said after meeting Israeli President Shimon Peres. Her comments appeared carefully judged to maintain Washington's tough line against Hamas, which controls Gaza, while supporting the Palestinian President Mahmoud Abbas. She stressed that Hamas must recognise Israel, renounce violence and sign on to past Israeli-Palestinian agreements if it wanted to come out of isolation. The Obama administration has listed progress in the Middle East as a priority. But the new president's pledge suffered a heavy blow after Israel's 22-day offensive in Gaza left the territory decimated. The situation appeared to worsen when Shimon Peres confirmed the hawkish Netanyahu as his preferred prime minister after last month's close-run election. Netanyahu supports expansion of existing Jewish settlements in the occupied West Bank, a policy strongly opposed by Washington. He has enough parliamentary support to put together a right-wing government. However, he has been seeking, unsuccessfully so far, to form a middle-of-the-road coalition that could reduce the chances of friction with the United States. Netanyahu has spoken of Palestinian self-government but shied away from saying he would back a two-state solution to the Middle East conflict. He is not averse to talking to the Palestinians, but will emphasize that Iran is blocking the Palestinian and all other Middle East issues. Therefore dealing with Tehran is the overriding priority. Netanyahu will also stress that Iran is utterly determined to attain a nuclear bomb and will not be deterred by sanctions. There is no objection to dialogue with Tehran, as President Barack Obama has proposed, as long as a strict time limit is set so as to draw a line on Iranian procrastination and deceit. Netanyahu, clashed often with the US administration when Bill Clinton, the secretary of state's husband, was in the White House. Peace talks brokered by President Clinton broke down in 2000, his final year in office, and a new wave of violence swept the region. Discussions were revived in late 2007 but stalled over violence, settlement-building and disputes over other core issues such as the future of Jerusalem and Palestinian refugees.
Clinton to Israel: You Must Give Land For Palestinee
March 4….(By Stan Goodenough) US Secretary of State Hillary Clinton Tuesday told the Jewish people in Israel they have no choice but to lose their historical homeland to the Arabs. There is, she said, no escaping the two state-solution. Clinton, on her first visit to Israel since being appointed by President Barack Obama, spent the day holding talks with the country's outgoing and incoming leadership. While her mission was diplomatically touted as a "familiarization tour" whose purpose was to introduce herself to regional leaders and listen to their ideas rather than bombard them with her own, the former first lady left no doubt that she has come here to get things going and expects Israel to tow the line. "The road ahead, we acknowledge, is a difficult one, but there is no time to waste," she said. "The United States will be vigorously engaged in the pursuit of a two-state solution every step of the way." Twenty-four hours earlier, those United States, under its new administration with its "new" approach to Middle East peace making, had laid out 900 million dollars to get its program up and running. Along with Arab and other world leaders, Clinton spent the day Monday at Sharm e-Sheikh pledging 5.5 billion financial aid to the Arabs who have dedicated their lives to establishing a state on Jewish lands at Israel's expense. Addressing the news corps, Clinton said: "We are committed to a two-state solution. I feel passionate about this, it's not just part of my portfolio." "The assistance we are offering is integral to our broader goals of a comprehensive peace and a two state solution." And again: "By providing humanitarian assistance to Gaza, we also aim to foster conditions in which a Palestinian state can be fully realised." The left-wing Israeli daily Ha'aretz called Clinton's Tuesday afternoon meeting with Prime Minister-designate Binyamin Netanyahu, the most important of her engagements with the Israeli side. After that meeting "Bibi," who believes the two-state-solution is no solution at all, but rather a threat to Israel, said diplomatically that he and Clinton had found "common ground" But for Clinton there is no common ground, and no getting away from, the creation of Palestine in Samaria, Judea and Gaza. "It is our assessment that eventually, the inevitability of working towards a two-state solution is inescapable," she said.
$4.4B Pledged for Gaza Reconstruction
(During Sharm el-Sheik Gaza aid conference, where donors pledged $4.4 billion, Clinton says Obama administration has no illusions when it comes to Tehran's willingness to negotiate atom work, Obama will push for two-state solution)
| | |
| --- | --- |
| | (FOJ) The foolishness of fools is mind boggling. We engage in a war on terror and then send money to a blatant terrorist organization. The irony is that none of these donors will send money to Israel to rebuild their destroyed homes and schools, damaged by Hamas rockets from Iran. Their donations will guarantee more rockets coming from Gaza, and maybe even a bigger war. |
March 3….(WND) US Secretary of State Hillary Clinton, who arrived in the Middle East for her first official visit Monday, expressed doubt that Iran would respond to the Obama administration's expressions of interest in engaging Tehran on nuclear and other issues, a senior State Department official said. Clinton was in Egypt's Sharm el-Sheik to attend an international conference to raise money for the war torn Gaza Strip, where donors pledged $4.4 billion in new funds, according to Egypt's foreign minister, Ahmed Aboul Gheit. He added that other nations recommitted themselves to funds they promised in the past but never delivered, bringing the total to $5.2 billion in pledges. Aboul Gheit said the figure is "beyond of our expectations." Clinton made the statement on Iran in a private meeting with the foreign minister of the United Arab Emirates, Abdullah bin Zayed Al Nahyan, who had expressed to Clinton a concern among Persian Gulf nations that Obama might make a deal with Iran without full consultation with US allies. The official who described the exchange spoke on condition of anonymity because the meeting was private. Clinton told her counterpart that the Obama administration is carefully calculating its moves and will consult fully with Gulf allies. "We're under no illusions," the official quoted Clinton as telling Abdullah. "Our eyes are wide open on Iran." She told the UAE minister, whose country has close historic commercial ties to Iran but is wary of Iranian nuclear ambitions, that she doubts the Iranian government, will respond to US diplomatic initiatives. Last week Clinton announced that she has appointed veteran diplomat Dennis Ross to be her special adviser on matters related to the Gulf, to include overtures to the Iranians. On Monday, Iranian Foreign Ministry spokesman Hasan Qashqavi told reporters in Tehran, "We have said many times that a nuclear weapon has no place in Iran's defense doctrine." Clinton also told her UAE counterpart that Iran's "worst nightmare" is an international community united against Iranian nuclear ambitions, the US official said.
Clinton then went on to declare that the Obama administration is committed to pushing intensively to find a way for Israelis and Palestinians to exist peacefully in separate states. "We cannot afford more setbacks or delays or regrets about what might have been, had different decisions been made," she said. With the Obama administration's Mideast peace envoy George Mitchell, seated behind her at the aid conference, Clinton said the US president would continue the Bush administration's focus on seeking a two-state solution that entails Israel and a sovereign Palestinian state co-existing in peace. She made it clear, however, that Mideast leaders could count on Obama to take a more active approach than did his predecessor. "It is time to look ahead," she said, "The United States is committed to a comprehensive peace between Israel and its Arab neighbors, and we will pursue it on many fronts." Clinton, who is scheduled to travel to Jerusalem on Tuesday to consult with Israeli government officials, said the United States was pledging $900 million to the international aid effort for the Gaza Strip: Some $300 million in humanitarian aid for Gaza and $600 million in budget and development aid to the Palestinian Authority, in the West Bank. "We have worked with the Palestinian Authority to install safeguards that will ensure our funding is only used where and for whom it is intended and does not end up in the wrong hands," Clinton told the conference. "Our response to today's crisis in Gaza cannot be separated from our broader efforts to achieve a comprehensive peace," she said. "Only by acting now can we turn this crisis into an opportunity that moves us closer to our shared goals." "By providing humanitarian aid to Gaza we also aim to foster conditions in which a Palestinian state can be fully realized, a state that is a responsible partner, is at peace with Israel and its Arab neighbors and is accountable to its people," she added. Clinton also met with Egyptian FM Aboul Gheit, Egyptian President Hosni Mubarak, French President Nicolas Sarkozy and Italian Prime Minister Silvio Berlusconi, and she attended a meeting of the so-called Quartet of international mediators, the US, the European Union, the United Nations and Russia, seeking to forge progress toward peace between Israel and its Arab neighbors. At that session, Mitchell added that while the situation between Israel and the Palestinians is difficult, he sees opportunity for progress. He stressed the need to consolidate a ceasefire in Gaza and he forecast that once Israel creates a new governing coalition it will be in position to improve living conditions in the West Bank.
Netanyahu: 'No Money to Gaza Until Rockets Stop'
March 3….(Jerusalem Post) Prime Minister-designate Binyamin Netanyahu voiced serious reservations during recent meetings with foreign leaders about money going into the Gaza Strip for reconstruction before the rocket fire on Israel has stopped, The Jerusalem Post has learned. After hearing in one meeting that European taxpayers were concerned about investing in Gaza only to see further destruction at the hands of the IDF, Netanyahu explained that Israel tried hard to avoid civilian casualties and targeted only those areas used by terrorists. He then reportedly said he was not willing to sacrifice Israel's security "for a smile." Sources close to Netanyahu said it would be critical for humanitarian aid to bypass Hamas, especially with the Islamist group continuing to fire rockets into Israel. One Netanyahu aide said that with the Gaza reconstruction conference, it seemed as if the world felt that attacks on Israel were a thing of the past, when they were taking place daily. Representatives of some 80 countries - including US Secretary of State Hillary Clinton - are gathering in Sharm e-Sheikh on Monday to pledge billions of dollars to rebuild the damage from Operation Cast Lead, with the US reportedly ready to invest $900 million in the enterprise. Prime Minister Ehud Olmert warned at the weekly cabinet meeting on Sunday that "should the firing from the Gaza Strip continue, it would be met by a painful, sharp, strong and uncompromising response by the security forces, led by the IDF."
Olmert said Israel could not countenance the continued attacks, and that the response would not be what the terrorist organizations expected. Later in the day, Olmert met with Canadian Foreign Minister Lawrence Cannon, who was on his way to the donor meeting. The prime minister told him that Israel supported aid for the Palestinians in Gaza but that ways had to be found to ensure that the support did not strengthen Hamas. The important thing was not just to pledge money, Olmert said of the expected $2.8 billion in pledges, including $1b. from Saudi Arabia. The important thing was to see how the aid was to be delivered, and what monitoring mechanism would be set up so the money didn't end up helping Hamas. Like Netanyahu, Olmert said it would be a mistake to believe that the matter of rockets from Gaza was over. The assumption that there was now quiet in the South and that all efforts could be focused on reconstruction was faulty, he said. In the run-up to the conference, Quartet envoy Tony Blair became the latest in a parade of international figures making their way to the Gaza Strip, going there Sunday for the first time since taking up his post in the summer of 2007. "This money will not have a lasting impact unless there is a political solution," Blair said. "It is ultimately in the politics that the solution lies." At a UN-run school in Beit Hanun, Blair said, "I wanted to come to hear for myself first-hand from people in Gaza, whose lives have been so badly impacted by the recent conflict. These are the people who need to be the focus of all our efforts for peace and progress from now on." Britain's International Development Secretary Douglas Alexander also visited Gaza, and pledged £30m. to rebuild homes, schools and hospitals damaged or destroyed in the recent IDF offensive. During his visit, Alexander urged Israel to relax restrictions on items allowed into the area. "There is a desperate need for tough restrictions on the supply of goods to be relaxed," he said. "Gaza needs money, fuel and construction materials, and whilst these goods are turned away at the borders, repairs to homes, water systems and the electricity network will remain impossible. Israel must do the right thing and allow much-needed goods to get through to those men, women and children who continue to suffer." In a statement released by the British Embassy, Alexander did not relate to Israeli concerns that it could not allow construction materials such as steel and concrete into the region for fear they would be used to build rockets and rocket factories. Clinton, on her first trip to the region since being appointed secretary of state, is scheduled to arrive in Israel Monday evening, immediately following the donor conference and a meeting with other representatives of the Quartet - Russian Foreign Minister Sergei Lavrov, EU foreign policy chief Javier Solana and UN Secretary-General Ban Ki-moon. On Tuesday, she is scheduled to meet with President Shimon Peres, Prime Minister Ehud Olmert, Prime Minister-designate Binyamin Netanyahu, Foreign Minister Tzipi Livni and Defense Minister Ehud Barak. She is also scheduled to visit Yad Vashem, hold a joint press conference with Livni, and attend an event at the Menachem Begin Heritage Center in Jerusalem. On Wednesday she is scheduled to go to Ramallah for talks with the Palestinian Authority's President Mahmoud Abbas and Prime Minister Salaam Fayad. She is scheduled to leave Wednesday afternoon.
Obama Offers to Scrap Missile Shield If Russia Cooperates on Iran
(President Obama wrote to Russian President Dmitry Medvedev to tell him Russia's aid in resolving the threat from Iran would make plans for a missile defense shield in Europe unnecessary)
March 3….(Fox News) President Obama offered to consider scrapping plans for a missile defense shield in Europe if Russia helps rein in Iran's nuclear program, the Russian newspaper Kommersant reported. The article said Obama wrote to Russian President Dmitry Medvedev to tell him Russia's aid in resolving the threat from Iran would make the missile shield plans unnecessary, according to an account from Russian news agency RIA Novosti. Obama inherited plans to build the system in Poland and the Czech Republic from the Bush administration, but the new administration has equivocated over the project. Though the plans were put in place to deter nations like Iran and North Korea from launching attacks and developing nuclear weapons, Russia has interpreted the planned installation as a threat. The senior administration official said the US will continue to "consult with the Czech Republic and Poland on the program," but will also continue to review the plan. "We'll be evaluating the future of the program based on a number of factors, whether it will work, whether it will be cost-effective, whether it will reduce the threat and whether that threat can be reduced though diplomacy with Russia and our NATO allies," the official said. Reuters reported last month that the Obama administration would at least review the plans for a missile defense shield in Europe, provided Russia helps curb Iran's nuclear ambitions. Clinton is expected to meet with Russia's foreign minister in Geneva later this week. State Department spokesman Gordon Duguid said last month that the US wants to "engage" Russia on the issue of the missile defense and review their proposals to "counter missiles from rogue states."
Iran-Hamas Axis Growing Stronger Than Ever
(Senior Defense Ministry official says Islamist group looking to remove Abbas from power, promote terror activity in West Bank. Adds: 'Hizbullistan' being established in Lebanon)
March 3….(YNET) "One of Israel's biggest mistakes was to allow Hamas to take control over the Gaza Strip in 2007," senior Defense Ministry official Maj. Gen. (res.) Amos Gilad said Monday. Gilad, who heads the Defense Ministry's Diplomatic-Security Bureau, told a Tel Aviv University conference on Lebanon that the lslamist group is looking to expand its sphere of influence to the West Bank and promote terror activity there as well. "Hamas' strategic objective is to seize control of the Palestinian Authority (PA) and the Palestinian Liberation Organization," he said. "This remains Hamas' vision, to take control over the PA by way of elections, remove (Palestinian President Mahmoud) Abbas and make the West Bank its base. "Hamas is sincere enough to say that this is its plan, and the group refuses to make any statements, even vague ones, regarding the possibility of peace. At most they are willing to mention a possible ceasefire," according to Gilad. "Therefore, the cooperation between Hamas, Hezbollah and Iran is stronger than ever." The defense official stressed that the IDF's recent offensive in Gaza delayed Hamas' plans until January 2010 "at the earliest". As for Hizbullah, Gilad told the conference that the Shiite group was "turning Lebanon into a major threat for Israel because it has Iran's support." "Iran is determined to pose an existential threat for Israel. You don't have to be a genius to come to this conclusion. (Iranian President Mahmoud) Ahmadinejad has said so himself," he said. "The goal is to create a balance of terror. Towards this end, what can be referred to as 'Hizbullistan' is being established in Lebanon. This entity is based on a military wing, which is meant to assist Iran should Israel attack, and a rocket arsenal, which consists of some 40,000 projectiles." According to Gilad, Hizbullah's short-term goal is to increase its influence in the Lebanese parliament. "Strategically, Hizbullah wants a new Middle East, with Israel as the target," he stated. "We must not allow Iran to obtain nuclear weaponry, because this will bolster the 'radical axis'. Regarding Lebanon, I believe Hizbullah is reframing from firing rockets at Israel not because they are deterred, but because Iran is counting on them in case Israel strikes." Sources close to Netanyahu said he intends to tell Clinton that he plans to continue the dialogue with the Palestinian Authority and provide economic aid to moderate Palestinian elements. "Netanyahu will make it clear to Clinton that in the framework of a final agreement he will be opposed to any alliance between the Palestinians and Iran and will object to the formation of a Palestinian army," a senior aide said. "He will tell her that while he does not favor diplomatic stalemate, he will not commit to the Annapolis process and the two-state principle."
Hamas: We Will NEVER Recognize Israel
(Hamas shuns Abbas' offer of unity gov't, which he says must agree to two-state solution with Israel)
March 3….(Ynet) Palestinian President Mahmoud Abbas said on Saturday any unity government with Hamas would have to agree to a two-state solution with Israel, a demand quickly rejected by his Islamist rivals. The disagreement could hamper Egyptian-brokered reconciliation talks aimed at ending a schism between the Hamas-ruled Gaza Strip and the occupied West Bank, where Abbas's Fatah faction holds sway. "We are moving in steady steps towards a national unity government that abides by our known commitments, which include the two-state vision and the signed (peace) commitments," Abbas said in the West Bank city of Ramallah. Hamas official Ayman Taha in Gaza said Abbas's comments undermine chances for reaching a unity agreement. "We reject any pre-conditions in the formation of the unity government. Hamas will never accept a unity government that recognizes Israel," Taha said. Fatah and Hamas began reconciliation talks in Cairo on Thursday to try to agree by March 20 on a unity government. A deal could lead to the lifting of Israel's blockade of the Gaza strip and boost Abbas's peacemaking efforts with Israel. Hamas continues to say it will not formally recognize Israel and its 1988 founding charter calls for the destruction of the Jewish state.
The Truth About the Gaza Aid Conference
March 3….(DEBKAfile Exclusive Report) Amid a global economic meltdown, high-ranking delegations from 75 countries met at Sharm e-Sheikh Monday, March 2nd and approved $5.5 billion for rebuilding the Gaza Strip ravaged during Israel's 22-day anti-terror operation last month. Hillary Clinton will announce at her debut Middle East appearance as secretary of state a $900 million donation: $600 million for the Palestinian Authority, $300 million for Gaza. Germany too is expected to pledge 100 euros in addition to a European Union package, but the primary donors are Arab nations led by Saudi Arabia. Egypt will share the kudos with the Obama administration, which will use the occasion to reassert Washington's role as lead Middle East peacemaker. After they leave the Middle east, their donations will eventually be streamed to three destinations: The Palestinian Authority, Hamas in Gaza and… Teheran. The donors are undecided over where to deposit the funds once they are delivered, understanding that not a cent can be spent on rehabilitating this Palestinian enclave without going through its ruler, Hamas. Some advise depositing the money with Mahmoud Abbas' Palestinian Authority, some suggest the World Bank, others a special mechanism (whose bureaucracy would eat up large sums). For eight years, the Israeli cities, villages and businesses ravaged by Palestinian missiles have been repaired at the expense of the Israeli taxpayer, who turns out ironically to be one of the Gaza donors. Jerusalem has been transferring hundreds of millions of shekels per month to Gaza because the International Monetary Fund's hold Jerusalem responsible for its banks, an anomaly when the US, the EU and World Bank have all agreed that by evacuating the Strip in 2005, Israel had no more responsibility. Blair's demand that Israel lift its embargo on the terrorist-ruled enclave to allow cement and iron to go through because "food and medicines are not enough" is far from innocent. He knows that the cement would be used to fortify Hamas installations and the iron on weapons. By following the donors' money trail, DEBKAfile's sources have found out exactly where the international aid for Gaza ends up: At the corruption-ridden Palestinian Authority in Ramallah, feeding Hamas' military might and paying its armorer, Iran. The pro-West Palestinian prime minister Salam Fayyad, who is credited with bringing order to Palestinian Authority finances, regularly diverts to the Gaza Strip funds from all PA revenues including donations. Israel and the donor-states agree to their transfer, purportedly to pay the wages of PA officials serving there. Before Hamas' seized the enclave two years ago, 35,000 officers served with the security services; today, allocations are transferred to cover wages for 70,000. Since both figures were fictitious, it does not need a mathematician to figure out that Hamas is using the money as a war chest. Some well-informed Israeli sources have confided to DEBKAfile that had Israel carried out an economic Operation Cast Lead against Hamas, the military operation might have been superfluous. DEBKAfile's sources disclose how Hamas apportions the incoming donations:
Less then 15% for the Palestinian populace, badly hurt during Israel's military offensive but chronically jobless, poverty-stricken, lacking schools and medical facilities since the Hamas takeover.
About 30% goes to support Hamas' political and religious hierarchies. Another 25% is spent on maintaining Hamas "security forces" including Izz e-Din al Qassam and its rocket units. Some 30% purchases an assortment of missiles and rockets, weapons and explosives as well as fortifying military installations and command bunkers - some snaking under the Israeli border packed with explosives and suicide bombers or smuggling tunnels carrying Iranian supplies of improved rockets, explosives and weaponry through Sinai. The most carefully hidden factor is the portion which pays for Hamas' weapons supplies from Tehran. DEBKAfile's military sources disclose how these transactions work:
Iran delivers the hardware to the Bedouin smuggling gangs of Sinai, who transport the merchandise to Hamas in the Gaza Strip, which is charged bargain basement prices. The money (initially put up by Western donors and Israel) is handed to Tehran after the smugglers rake off their commission. Cairo's pledges to stop the smuggling are cant. Egyptian officers and troops in Sinai are on the take. The free world and its donors are not contesting their division of labor with Iran – they put up the cash, part of which is diverted to this terror sponsor par excellence for missiles. The delegations meeting in Sharm e-Sheikh prefer to go home feeling virtuous, having shown their support for the most fashionable international aid cause in the world. Hamas and its sponsors stay behind. They can drop their public pose as victims and have a good laugh over the Western world's gullibility, after maneuvering the US, Europe and Israel into shelling out to make Hamas stronger and footing the bill for its Iranian weapons.
Livni Won't Join Netanyahu-Led Government
March 2….(YNET) Kadima Chairwoman Tzipi Livni ended her meeting with Prime Minister-designate Benjamin Netanyahu on Friday, after the latter refused to include the "two states for two people solution" in his government's basic guidelines. "Two states (one for the Israelis and one of the Palestinians) is not an empty slogan," Livni said as she left the meeting. "Unity is not just sitting in a government together. It also means sharing a way.""I came to meet with the Likud chairman for a second time in order to hear about his vision and the way he wishes to implement. Israel is facing challenges. I told him Kadima would support any right moves by the government. "In order to deal with the challenges I wanted three fundamental things which you are aware of," she said. "Two states is not an empty slogan. It's the only way Israel can remain Jewish and fight terror. It's a matter of principle. "We discussed the issues. I didn't see any commitment on Bibi's part to these issues. The meeting ended without any understandings, and we cannot be part of Netanyahu's government," Livni stated, vowing to act as "a responsible opposition".
Livni and Netanyahu
After the meeting Netanyahu said that even during the elections campaign he had promised to form a unity government. "There is broad agreement inside Israel and outside that the Palestinians should have the ability to govern their lives but not to threaten ours," Prime Minister-designate Benjamin Netanyahu told the Washington Post. "I appealed to Mrs. Livni and told her that. "She didn't even agree to setting up special negotiating teams," he said. "For unity, compromise is required, but Livni's motives to sabotage unity are personal." Unity calls for compromise. I was willing to make compromises in her favor, I proposed to her that we write the basic guidelines together, an equal number of portfolios, two out of three," he said. "I said that I plan to promote negotiations (with the Palestinians) and I said that we would promote civil marriage and also a change of the governmental system. I believe the gaps can be bridged. I was met with complete refusal for unity on her part, and refusal to set up teams. I saw no willingness for unity in Livni," the Likud chairman added.
MK Gideon Sa'ar, head of the Likud's coalitional negotiations team accused Livni of operating on personal motives. "During the elections campaign, both Bibi and Tzipi said they wanted unity. Livni has adamantly refused unity. She has not even agreed to setting up teams. Unity means compromise. Livni is torpedoing unity out of personal motives," he said. The Likud member continued to say that "Livni would not even say in the meeting that she was not demanding rotation. The words 'Palestinian state' are not in the Kadima-headed outgoing government's basic guidelines. Livni's demand in this matter is meant to disarm Netanayahu of the possibility of setting up a rightist government."
Entrapping Netanyahu
March 2….(By Caroline B. Glick/JWR) Negotiations between Likud and its coalition partners towards the formation of Israel's next government have only just begun. But the campaign to undermine the government-in-formation's ability to determine Israel's future course is already well underway. Incoming Prime Minister Binyamin Netanyahu must understand the traps being set for him and their sources. And as he builds his government, he must appoint ministers capable of working with him to extricate Israel from those traps and discredit their sources. On Thursday US President Barack Obama's Middle East envoy George Mitchell arrived in Israel for his second visit. Whereas Mitchell's last visit, which took place in the last days of the electoral campaign, was touted as a "listening tour," Mitchell made clear that during his current stay, he intends to begin calling shots. His first order of business, we are told, is to pressure the outgoing government to destroy the so-called outpost communities in Judea and Samaria and expel the hundreds of Israeli families who live in them. To defend this call for intra-Israeli instability and violence, Mitchell notes that Prime Minister Ehud Olmert gave his word to former president George W. Bush that he would destroy these communities. Lest Israelis believe that Mitchell will drop this demand once Olmert leaves office, he has made clear that as far as he is concerned, Olmert's pledge was not his own, but Israel's. In Mitchells' view, it binds Netanyahu no less than Olmert. So if Olmert leaves office without having sent IDF soldiers to throw women and children from their homes, Mitchell, Obama and Secretary of State Hillary Clinton will feel free to pressure Netanyahu to take on the task and punish him if he refuses. If the Obama administration believes that the presence of Jewish communities in Judea and Samaria is the primary obstacle to peace, then the Hamas regime in Gaza is the second greatest obstacle to peace. As long as Hamas, a recognized terror group is in charge, the administration will be hard-pressed to push Israel to accept a Palestinian state. To remedy this situation, the Obama administration has opted for a political fiction. President Obama and his aides have decided that a Hamas-Fatah government will moderate Hamas and therefore such a government will not only be legitimate, it is desirable. Whereas when the first Hamas-Fatah government formed in March 2007, the Bush administration refused to have anything to do with it, today the Obama administration is actively backing its reestablishment. As the Obama administration apparently sees it, a Hamas-Fatah government will provide cover for stepped up pressure on Israel to surrender land to the Palestinians in Judea and Samaria because Israel will no longer be able to claim that it has no Palestinian partner. A Hamas-Fatah government will also allow the US to directly support the Palestinians in Gaza by coercing Israel to transfer full control over its borders with Gaza to Hamas, (which will be represented by Fatah), and by enabling the US to provide direct aid to Palestinian Authority agencies in Gaza. To advance the administration's efforts to legitimize Hamas, Secretary of State Hillary Clinton will begin her first visit to the region at a conference in Cairo on Monday that seeks to raise some $2.8 billion for Gaza. She will pledge nearly a third of that amount, $900 million in the name of US taxpayers. The administration claims that none of this money, which it plans to funnel through UNRWA, will go towards funding Hamas. But this contention is demonstrably false. UNRWA openly collaborates with Hamas. Its workers double as Hamas combatants. Its refugee camps and schools are used as Hamas training bases and missile launch sites. Its mosques are used as recruiting grounds. And as UNRWA's willingness to transfer a letter from Hamas to US Senator John Kerry during his visit to Gaza last week demonstrated, the UN agency is also willing to act as Hamas's surrogate. While it makes sense for Hamas to agree to join a unity government which will leave it in charge of Gaza and expand its control to Judea and Samaria as well, on the surface it makes little sense for Fatah to agree to a deal that would subordinate it to the same forces who brutally removed it from power in Gaza in 2007. But Fatah has several good reasons to be enthusiastic about the deal. First, by joining Hamas, Fatah will be able to get its hands on a considerable portion of the international aid money expected to pour into Gaza. Second, by joining Hamas, Fatah neutralizes, at least in the short term, Hamas's interest in destroying it as a political force in Palestinian society. Fatah leader Mahmoud Abbas's term in office as PA Chairman expired last month. Were elections to be held today, he would lose a bid for reelection to Hamas's candidate by a wide margin. By joining a Hamas government, he will probably avoid the need to stand for reelection anytime soon. For Israel, a US-supported Hamas-Fatah government is a hellish prospect. The political support such a government will lend to the terror war against Israel will be enormous. But beyond that, such a government, supported by the US will likely cause Israel security nightmares. As a good will gesture ahead of the opening of unity talks this week in Cairo, Fatah released the Hamas operatives its US-trained forces arrested. Due to US pressure, over the past year, Israel allowed those forces to deploy in Jenin and Hebron, and in recent months they took some significant actions against Hamas operatives in those areas. Based on this record of achievement, Clinton and Mitchell have been pressuring Israel to transfer security control over all the Palestinian cities in Judea and Samaria to these forces. But now that Fatah and Hamas are acting in concert, any such transfers of authority to Fatah will constitute a surrender of control to Hamas. While no Israeli government could accept such a demand, the Obama administration, which supports the Hamas-Fatah government, is likely to view Israel's refusal to continue to cooperate with Fatah as a reason to criticize Israel. The Obama administration's ability to disregard the will of the Israeli voters and the prerogatives of the incoming government owes in large part to the legacy that the outgoing Olmert-Livni-Barak government is leaving behind. The outgoing government set the conditions for the Obama administration's policies in three ways. First, by not defeating Hamas in Operation Cast Lead and then agreeing to negotiate a cease-fire with the terror group, the government paved the way for Hamas's acceptance by the US and Europe as a legitimate political force. Just as its willingness to conduct negotiations with Syria paved the way for the administration's current courtship of Iran's Arab client state, and its willingness to accept UN Security Council resolution 1701 which placed Hizbullah on equal footing with Israel at the end of the Second Lebanon War, so too, the outgoing government's willingness to negotiate with Hamas has facilitated the current US and European drive to accept the Iranian proxy as a legitimate political force in Palestinian society. Second, since Hamas's electoral victory in January 2006, the outgoing government accepted the false narrative that the Palestinian people in Gaza, who freely voted Hamas into power and have supported its regime ever since, bear no responsibility for the consequences of their actions. This false distinction between Hamas's supporters and Hamas effectively tied Israel's hands each time it was compelled to defend itself against Hamas's aggression against it. After all, if Gazans are all innocent, then Israel's primary responsibility should be to make sure that they are safe. And since its counter-terror operations necessarily place them at risk, those operations are fair game for international condemnation. Moreover, at the same time that Israel accepted the dishonest distinction between Hamas and its supporters, it willingly took on responsibility for the welfare of Gaza residents. As Hamas shelled Sderot and Ashkelon and surrounding communities, Israel bowed to international pressure to supply its enemy and its enemy's supporters with food, medicine, fuel, water, and anything else that Hamas and the West could reasonable or unreasonably claim fell under the rubric of humanitarian aid. Had Israel not accepted responsibility for a population that freely chose to be led by a group dedicated to its annihilation, today Clinton would be hard pressed to pressure Israel to open its border crossings into Gaza, or to justify giving $900 million to Gaza. Finally, through its unlimited support for Fatah, the outgoing government has made it enormously difficult for the incoming government to explain its objections to the Obama administration's policies either to the Israeli people or to the Americans themselves. By supporting Fatah, the Olmert-Livni-Barak government set up a false distinction between supposed moderates and supposed extremists. That distinction ignored and so legitimized Fatah's continued involvement in terrorism, its political war against Israel and its refusal to accept Israel's right to exist. If Fatah is legitimate despite is bad behavior and bellicose ideology, then two things must be true. First, abstaining from terror can no longer be viewed as a precondition for receiving international legitimacy. And second, there is no reason not to accept Hamas. Based on the latter conclusion, many European leaders and Israeli leftists now openly call for conducting negotiations with Hamas. And based on the former conclusion, the Obama administration feels comfortable escalating its demands that Israel give land, security powers and money to Fatah even as it unifies its forces with Hamas and so expands Hamas's power from Gaza to Judea and Samaria. Due to the Olmert-Livni-Barak government's legacy, when it enters office the Netanyahu government will lack the vocabulary it needs to abandon Israel's current self-defeating course with the Palestinians and defend its actions to the international community in the face of the Obama administration's use of dishonest terms like "peace processes" and "moderates" and "humanitarian aid" to constrain Israel's ability to defend itself. To surmount these challenges, Netanyahu must move immediately to change the terms of debate on the Palestinian issue. Despite his great rhetorical gifts, Netanyahu cannot change the terms of international debate by himself. He needs two seasoned public figures who understand the nature of these challenges at his side. If Netanyahu appoints Natan Sharansky Foreign Minister and Moshe (Bogie) Ya'alon Defense Minister, he will have the top level support he needs to overcome his predecessors' legacy and change the nature of contemporary discourse on the Palestinians and on Israel's strategic significance to the West in the face of staunch opposition from Washington. Like Netanyahu, Sharansky and Ya'alon understand the basic dishonesty of the current international conversation relating to the Palestinians. Both men have come out publicly against the false policy paradigms that have guided both the outgoing government and the US and Europe. Both are capable of working with Netanyahu to free Israel from the policy trap being set for him.
Clinton Says US Committed to Two-State Solution
(Ahead of Mideast visit, US secretary of state says she'll work to 'create independent, viable Palestinian state and provide Israel with the peace and security', demands new Israeli government submit to 2-state solution)
March 2….(YNET) The United States remains committed to the two-state solution, US Secretary of State Hillary Clinton said ahead of her scheduled trip to the Middle East. Speaking to the Voice of America Saturday, Clinton said "obviously, this is a sensitive time in Israeli politics as they seek to form a government, but I will take the opportunity to reaffirm the strength of the US-Israel relationship and talk about the best way to move peace forward. "We are still committed to a two-state solution. I will also be visiting with Palestinian leaders in Ramallah to consult with them," she said. "We want to strengthen a Palestinian partner willing to accept the conditions outlined by the Quartet and the Arab summit; in other words, a renouncement of violence, a recognition of Israel, and a commitment to abide by the previous agreements entered in by the Palestinian Authority."
The secretary of state continued to say that she would be working along with US President Barack Obama's special Mideast envoy George Mitchell to "help make progress toward a negotiated agreement to end the conflict between Israel and the Palestinians; to create an independent, viable Palestinian state in both the West Bank and Gaza; and to provide Israel with the peace and security that it has long sought and which the people deserve to have." Referring to next week's international donors' conference at Sharm el-Sheikh, Egypt, aimed at helping rebuild Gaza following Israel's war on Hamas, Clinton said "I'll be joining other members of the international community to address the immediate humanitarian crisis in Gaza. All of our efforts will be designed to produce the sort of progress that is concretely felt by people on the ground. "Our aid dollars will flow based on these principles. They'll be spent only in service of the goals that will help people feel more secure in their lives, and therefore more confident that progress toward peace would serve them better than retreating to violence and rejectionism. And I will be announcing a commitment to a significant aid package, but it will only be spent if we determine that our goals can be furthered rather than undermined or subverted," she said.
---