WEEK OF JUNE 26 THROUGH JULY 2
Terror Threat -- US Churches Being Targeted?
July 1….(One News Now) With the recent airing of an al-Qaeda video that encourages Muslims to attack religious institutions, Christian churches are being warned. In a video released by al-Qaeda spokesman Adam Gadahn, the American-born Muslim asks jihadists to quickly obtain guns and carry out terrorist attacks against the West. He states that Muslims are placed in the region to "do major damage to the enemies of Islam, waging war on their religion, sacred places, and things and brethren." "That's very troubling," admits Steve Amundson of the Florida Security Council. "Adam Gadhan lived here in Southern California for a number of years. He studied under Dr. Muzammil Siddiqi at the Islamic Center of Orange County, which is in Garden Grove."
Gadahn's statements to US Muslims follow the death of Osama bin Laden. In response, the Christian Emergency Network has issued a warning for churches in the United States, and Amundson advises Christians to stay alert. "Churches, just like everybody, I tell them to be vigilant; be aware of your surroundings," he urges. "Don't walk around like everything's okay, because we're in different times now, and it's time for Americans to be vigilant, be aware, and be alert because something could happen." Churches are also advised to have an emergency team ready and to regularly conduct emergency drills.
Bachmann: "Devastating" Miscarriage Shaped Pro-Life Views
July 1….(Life News) Campaigning in South Carolina, Republican presidential candidate Michele Bachmann said a "devastating" miscarriage helped shape her pro-life views on abortion. The compelling personal story ties in to her rationale for becoming a foster care mom. While on the campaign trail in Rock Hill, South Carolina, the Minnesota congresswoman revealed she had a miscarriage decades ago and that the event led her to solidify her pro-life views and prompted her and her husband to become a foster home to 23 children over the years. "After our second child was born, we became pregnant with a third baby," Bachmann said, according to a Politico report. "And it was an unexpected baby, but of course we were delighted to have this child. And the child was coming along, and we ended up losing that child. And it was devastating for both of us, as you can imagine if any of you have lost a child." She said the miscarriage also prompted Bachmann and her husband Marcus to re-evaluate their personal and professional life goals. "At that moment we didn't think of ourselves as overly career minded or overly materialistic," she said, according to Politico. "When we lost that child, it changed us. And it changed us forever." "We made a commitment that no matter how many children were brought into our life, we would receive them because we are committed to life," she added. Reporters at the event say Bachmann shared it about halfway through her town hall at Winthrop University on Wednesday night. The miscarriage story is not one that Bachmann has shared much and Peter Hamby from CNN reports that "Even some of Bachmann's staffers were caught by surprise when she talked about the miscarriage and had not heard the story before." The revelation comes after Bachmann recently signed, along with Tim Pawlenty, Newt Gingrich, Ron Paul and Rick Santorum, a pro-life pledge put forward by the Susan B. Anthony List, a pro-life group that works to elect pro-life candidates to office. The pledge commits the signers to nominating Constitutional judges who will not legislate from the bench, supporting efforts to de-fund abortion and the Planned Parenthood abortion business, and pushing a bill to ban abortions after 20 weeks based on the scientific evidence showing unborn children feel pain.
Obama to Resume Muslim Brotherhood Ties
July 1….(YNET) The United States has decided to resume formal contacts with the Muslim Brotherhood in Egypt, a senior US official said on Wednesday, in a step that reflects the Islamist group's growing political weight but that is almost certain to upset Israel and its US backers. "The political landscape in Egypt has changed, and is changing," said the senior official, who spoke on condition of anonymity. "It is in our interests to engage with all of the parties that are competing for parliament or the presidency." The official sought to portray the shift as a subtle evolution rather than a dramatic change in Washington's stance toward the Brotherhood, a group founded in 1928 that seeks to promote its conservative vision of Islam in society.
Under the previous policy, US diplomats were allowed to deal with Brotherhood members of parliament who had won seats as independents, a diplomatic fiction that allowed them to keep lines of communication open. Where US diplomats previously dealt only with group members in their role as parliamentarians, a policy the official said had been in place since 2006, they will now deal directly with low-level Brotherhood party officials. There is no US legal prohibition against dealing with the Muslim Brotherhood itself, which long ago renounced violence as a means to achieve political change in Egypt and which is not regarded by Washington as a foreign terrorist organization. But other sympathetic groups, such as Hamas, which identifies the Brotherhood as its spiritual guide, have not disavowed violence against the state of Israel. The result has been a dilemma for the Obama administration. Former officials and analysts said it has little choice but to engage the Brotherhood directly, given its political prominence after the Feb. 11 downfall of former President Hosni Mubarak.
US President Barack Obama will surely face criticism for engaging with the Brotherhood, even tentatively. Howard Kohr, executive director of the American Israel Public Affairs Committee, made clear the pro-Israel group's deep skepticism about the group in a speech last month. ("While we all hope that Egypt emerges from its current political transition with a functioning, Western-oriented democracy, the fact is the best-organized political force in Egypt today is the Muslim Brotherhood, which does not recognize Israel," Kohr said.) Former US diplomats said the United States had to engage with the Brotherhood given its influence in Egypt. "We cannot have a free and fair election and democracy unless we are going to be willing to talk to all the people that are a part of that democracy," said Edward Walker, a former US ambassador to Egypt and Israel who now teaches at Hamilton College. "It's going to stir up demons," he added. "You have got an awful lot of people who are not very happy with what the roots of the Brotherhood have spawned. There will be people who will not accept that the Brotherhood is of a new or different character today." Egypt's parliamentary elections are scheduled for September and its military rulers have promised to hold a presidential vote by the end of the year.
America/Obama Bows Before Muslim Brotherhood's Rising Power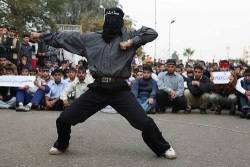 July 1….(Israel Today) The Obama Administration on Wednesday signaled that it will reestablish official ties with Egypt's rising Islamist power, the Muslim Brotherhood. When former Egyptian dictator Hosni Mubarak was ousted earlier this year, the Obama Administration insisted that the Brotherhood was a fringe group, and that detractors were making too big a deal of the Islamists influence in Egyptian society. But an unnamed White House official told Reuters that the administration has had to face facts and is now determined to "engage with all of the parties that are competing for parliament or the presidency" in Egypt. The Muslim Brotherhood, while not actively involved in terrorism at present, has a very violent past and continues to support allied terror groups across the region. The Brotherhood also has a stated long-term goal of establishing an Islamic caliphate, first in Egypt, then stretching across the Middle East, and finally encompassing the whole world. But first, the Muslim Brotherhood wants to see Egypt return to a state of war with Israel, an entity that it sees as a blight on the Muslim Middle East. There is concern in Israel that if Washington can succumb to pressure to accept the Muslim Brotherhood, it may eventually open its arms to Hamas and Hizballah, too. After all, both of those groups also wield considerable political clout in their respective societies.
Four Hizbullah Terrorists Indicted for Hariri Murder in Lebanon
July 1….(Arutz) Four top Hizbullah terrorists have been indicted by the Hague-based Special Tribunal for Lebanon for the murder of former President Rafik al-Hariri, a Lebanese television station said Thursday. The indictments were issued minutes after the conclusion of a meeting between Lebanese officials and members of the Special Tribunal. The four were named as Assad Sabra, Hassan Issa, Salim Ayache and Moustaf Badredin, all top terrorists in Hizbullah's Lebanese organization. They are currently in hiding, and security officials are on the lookout for them. Security has also been increased at the offices of Lebanon's Prosecutor General, Sayyed Merza, whose office issued the indictments.
Hizbullah had no official comment, but in the past has threatened heavy violence in the event any of its members were indicted for the February 2005 murder of Hariri, who was killed when a large bomb exploded near the car he was riding in during a motorcade near the city's waterfront. Rafik Hariri's son, Saad, who is a former Prime Minister of Lebanon, praised the indictments, saying that they "offer a new chapter of truth. After long years of patience, waiting and continued national struggle, the indictment in the assassination crime of Martyr Prime Minister Rafik Hariri and his companions was announced today. Today, we witness together a distinctive historic moment in the political, judicial, security and moral life of Lebanon." He called for a swift arrest and trial, and urged the government to continue cooperating with the tribunal, "and not to evade pursuing the accused and handing them over to justice, which is a guarantee of democracy and stability."
Meanwhile, Samir Geagea, who was an ally of Hariri's and represents many of the country's Christians, called for calm. "We need to look at the accused as a person rather than link them with their party, sect, or country that he belongs to. I ask leaders to act wisely, calmly and quietly away from any tensions and overreactions and merely follow the developments of the tribunal." Lebanon's government will issue an official statement on the indictments Friday, a government source said. Syrian strongman Bashar Assad has warned against blaming Hizbullah for the assassination of Hariri.
Conspiracy of Silence over Iranian Nuclear Missiles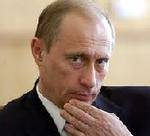 July 1….(DEBKAfile Exclusive) Our Iranian and intelligence sources offer details on the British Foreign Secretary William Hague's allegation Wednesday, June 29, that Iran has carried out secret tests of missiles capable of delivering a nuclear payload in breach of UN resolution 1929: Three of those tests, four in all, were carried out between October 2010 and February 2011and the fourth on Tuesday, June 28, in the course of the Prophet Mohammed war games currently in progress. Iran is clearly continuing to upgrade and improve the accuracy of the missiles in its armory that are capable of delivering nuclear warheads. It was the last test of the four that led Hague to break the Russian-imposed US-Israeli blackout on the critical tests, thereby leaving Iran free to push ahead at top speed with its program for attaining an operational nuclear weapon. Debkafile's military and Moscow sources now report exclusively: In early October 2010, Russian intelligence learned that Iran was about to begin test launches of missiles for carrying nuclear warheads. They reported this to Russian Prime Minister Vladimir Putin. He then took three steps: He conveyed the information to US President Barack Obama and Israeli Prime Minister Benjamin Netanyahu and bound them to secrecy. With their pledges in hand, he used backdoor intelligence channels to persuade Tehran to refrain from bragging about its dramatic progress and keep the tests of the nuclear-capable missiles quiet in order to avert a world outcry against the violation of all their international commitments. The Iranians bought the deal.
In this way, the Russian leader raised a wall of silence around Iran's advances towards ballistic missiles capable of carrying nuclear warheads and pre-empted condemnations, Security Council action, and other forms of American, European and Israeli action for keeping a nuclear bomb out of Iranian hands. This was the last straw, at least for the British government. Hague in consultation with Prime Minister David Cameron went public about what Iran was really up to with a statement to parliament. Debkafile's military sources disclose that Iran has now tested two types of missile for carrying nuclear warheads: the Shahab-3 Kadar and the Sejjil, both powered with solid fuel and having a maximum range of 2,510 kilometers. Two of the first three tests, one by Sejjil and one by Shahab-3 Kadar - were successful. A third apparently failed. Tuesday of this week the Iranians conducted another successful Shahab-3 test.
Israel Warns Assad: Attack us, We'll Hit You Personally'
June 30….(Jerusalem Post) Israel reportedly sent message through Ankara following intelligence reports of unusual troop, missile movement, Kuwaiti paper reports. Israel sent a message to Syrian President Bashar Assad in recent days, warning him that if he started a war with the Jewish state in order to divert attention from domestic problems, Israel will target him personally, Kuwaiti newspaper Al-Jarida reported on Tuesday. According to the report, the personal warning was sent through Turkey following intelligence reports of unusual Syrian troop movements, including the moving of long-range ballistic missiles that could be used to target Israel. The report added that the IDF has increased its preparedness on the northern border out of fear that Hezbollah may attempt to stage another kidnapping of soldiers or civilians along the Lebanese border. Last month, following deadly attempts to breach Syria's border with Israel, US-based Syria experts accused the Assad regime of being behind the Naksa Day protests on the Israeli border in order to distract from the prolonged uprising challenging Syria's rulers. "It's almost a cliché, this is what he always does. He's under pressure at home, so he deflects attention," Andrew Tabler, a Syria expert at the Washington Institute for Near East Policy said. During the 2006 Second Lebanon War, "it was by rallying the people around resistance to Israel, and this time it's with the Palestinian cause. This is not going to work. Government sources on various continents also accused Assad of at least enabling, if not spurring the deadly protests that turned into the most volatile clashes on the Golan border since the 1973 Yom Kippur War.
Report: Israel Threatens to Assassinate Syria's Assad
June 30….(Israel Today) Israel has threatened to assassinate Syrian leader Bashar Assad if he instigates or sanctions any kind of attack on the Jewish state, the Kuwaiti newspaper Al-Jarida reported on Tuesday. The threat was reportedly conveyed to Assad via Turkey. According to the newspaper, Israeli intelligence has become concerned over unusual troop and missile deployments in Syria, movements that could signal an imminent attack on the Jewish state. Israeli experts have speculated that Assad could attack Israel in order to divert attention from his security forces' brutal and bloody crackdown on pro-democracy activsts in Syria. Or, Assad could turn to his Hizballah allies in Lebanon to do his dirty work. Either way, Israel will hold Assad personally responsible. There is also concern that if Assad sees his regime falling, he could launch one final assault on Israel to secure a lasting legacy for himself.
Iran Secretly Tested 'Nuclear-Capable Missiles
June 30….(AFP) Iran has carried out secret tests of ballistic missiles capable of delivering a nuclear payload in breach of UN resolutions, British Foreign Secretary William Hague said Wednesday. Hague's comments came a day after Iran's elite Revolutionary Guards said they had fired 14 missiles in an exercise, one of them a medium-range weapon capable of striking Israel or US targets in the Gulf. In a statement to lawmakers, Hague said: "Iran has also been carrying out covert ballistic missile tests and rocket launches, including testing missiles capable of delivering a nuclear payload in contravention of UN resolution 1929." He said Iran had also announced plans to triple its capacity to produce 20 percent enriched uranium, adding: "These are enrichment levels far greater than is needed for peaceful nuclear energy. "We will maintain and continue to increase pressure on Iran to negotiate an agreement on their nuclear program," including sanctions, he said.
There was no immediate reaction from Tehran, which denies Western claims that it is pursuing nuclear weapons under the guise of its civil atomic program. On Tuesday Iranian state media said the Revolutionary Guards fired nine Zelzal missiles, two Shahab-1s, two Shahab-2s and a single medium-range Ghadr on the second day of their Great Prophet-6 exercise. On the first day of the exercise on Monday, the Guards unveiled an "underground missile silo" which they said was designed for launching their medium-range missiles, state television reported. The Guards' aerospace commander Brigadier General Amir Ali Hajizadeh insisted Iran's missile program posed no threat to European nations but was intended to provide defense against "US targets in the region and the Zionist regime."
Iran has said that its latest exercise is not aimed at any country but carries "a message of peace and friendship." On Tuesday US State Department spokeswoman Victoria Nuland said Iran was "bragging" about its assets, but did not specify whether Washington thought the tested missiles were nuclear-capable. Iran's missile program, which is under the control of the powerful Guards along with its space projects, has been a mounting source of concern in the West. Western governments fear Tehran is seeking to develop a ballistic capability to enable it to launch atomic warheads under cover of its civil nuclear program. Hague meanwhile reiterated accusations that Iran was backing the violent suppression of pro-democracy protests in neighboring Syria. Earlier this month the British envoy in Tehran was summoned to the foreign ministry over the claims. "Iran continues to connive in the suppression of legitimate protest in Syria and to suppress protests at home," Hague said.
Saudi Arabia Will Build Nuclear Weapons if Iran Gets Them
(Prospect of a nuclear conflict in the Middle East is raised by senior diplomat and member of the Saudi ruling family)( Prince Turki al-Faisal: he said that if Iran came close to developing nuclear weapons Riyadh would not stand idly by.)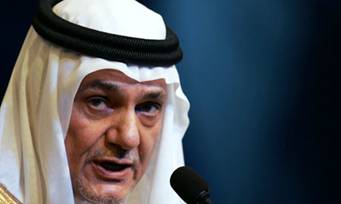 June 30….(Guardian) A senior Saudi Arabian diplomat and member of the ruling royal family has raised the spectre of nuclear conflict in the Middle East if Iran comes close to developing a nuclear weapon. Prince Turki al-Faisal, a former Saudi intelligence chief and ambassador to Washington, warned senior Nato military officials that the existence of such a device "would compel Saudi Arabia to pursue policies which could lead to untold and possibly dramatic consequences". He did not state explicitly what these policies would be, but a senior official in Riyadh who is close to the prince said yesterday his message was clear. "We cannot live in a situation where Iran has nuclear weapons and we don't. It's as simple as that," the official said. "If Iran develops a nuclear weapon, that will be unacceptable to us and we will have to follow suit."
Officials in Riyadh said that Saudi Arabia would reluctantly push ahead with its own civilian nuclear program. Peaceful use of nuclear power, Turki said, was the right of all nations. Turki was speaking earlier this month at an unpublicized meeting at RAF Molesworth, the airbase in Cambridgeshire used by NATO as a centre for gathering and collating intelligence on the Middle East and the Mediterranean. According to a transcript of his speech obtained by the Guardian, Turki told his audience that Iran was a "paper tiger with steel claws" that was "meddling and destabilizing" across the region. "Iran is very sensitive about other countries meddling in its affairs. But it should treat others like it expects to be treated. The kingdom expects Iran to practice what it preaches," Turki said. Turki holds no official post in Saudi Arabia but is seen as an ambassador at large for the kingdom and a potential future foreign minister,
Diplomatic cables obtained by WikiLeaks and published by the Guardian last year revealed that King Abdullah, who has ruled Saudi Arabia since 2005, had privately warned Washington in 2008 that if Iran developed nuclear weapons "everyone in the region would do the same, including Saudi Arabia". Saudi Arabian diplomats and officials have launched a serious campaign in recent weeks to rally global and regional powers against Iran, fearful that their country's larger but poorer regional rival is exploiting the Arab Spring to gain influence in the region and within the kingdom itself.
Turki also accused Iran of interfering in Iraq, Lebanon, Syria, and in the Gulf state of Bahrain, where Saudi troops were deployed this year as part of a Gulf Co-operation Council force following widespread protests from those calling for greater democratic rights. Though there has previously been little public comment from Riyadh on developments in Syria, Turki told his audience at Molesworth that President Bashar al-Assad "will cling to power till the last Syrian is killed". Syria presents a dilemma for Saudi policymakers: although they would prefer not to see popular protest unseat another regime in the region, they view the Damascus regime, which is dominated by members of Syria's Shia minority, as a proxy for Iran. "The loss of life in Syria in the present internal struggle is deplorable.
Though analysts say demonstrations in Bahrain were not sectarian in nature, two senior Saudi officials in Riyadh said this week that Tehran had mobilized the largely Shia protesters against the Sunni rulers of the Gulf state. Iran has a predominantly Shia population. Around 15% of Saudis are Shia. The officials described this minority, which suffers extensive discrimination despite recent attempts at reform, as "vulnerable to external influence". Though there has been negligible unrest internally, Saudi Arabia has been shaken by the events across the Arab world in recent months and has watched anxiously as a number of allies, such as President Hosni Mubarak, have been ousted or have found themselves in grave difficulties. President Ali Abdullah Saleh of Yemen is being treated in a Saudi Arabian hospital for wounds caused by a mysterious blast that forced him to leave his country this month.
Turki also warned that al-Qaida has been able to create "a sanctuary not unlike Pakistan's tribal areas" in Yemen. Saudi Arabian foreign policy historically has been pro-western, although differences have emerged with the United States in recent years. The Arab Spring has also caused some tension, with the deployment of troops in Bahrain opposed by Washington. There has also been conflict following western charges that the kingdom has exported radical strands of Islam around the Muslim world.Turki said that "in all areas, Islam must play a central yet development role" and insisted that "closer monitoring" now ensured that funds raised in the kingdom "were not misused". Internally, Saudi Arabia faced problems because of the youthfulness of its population, radicalism and different sectarian identities, Turki said.Senior officials at the ministry of interior in Riyadh said that Iran was using ideology to "penetrate" the Arabian peninsula "in the same way al-Qaida did". Turki also reiterated a long-standing Saudi call for a nuclear free zone in the Middle East, which would include both Iran and Israel and would be enforced by the United Nations security council.
Analysts said that Turki's words about developing nuclear arms may have been intended to focus western attention on Saudi concerns about their regional rival rather than to indicate any kind of definite decision by Riyadh because the practical and diplomatic obstacles of doing so would be immense.
Iran Says US Exploiting Syria Uprising to Save Israel
June 30….(Jerusalem Post) The United States and its allies are exploiting popular protests in Syria to try to break an alliance between Damascus and Tehran against Israel, a senior Iranian official said on Wednesday. Iran is watching the unrest in neighboring Syria with alarm and rejects western allegations it is helping its closest ally in the Middle East to crush a three-month popular uprising against President Bashar Assad's rule. Ramin Mehmanparast, a special adviser to Iran's Foreign Minister, said the alliance between Iran and Syria constituted a threat not only to Israel, but also to the West's interests in the Middle East. "The West could not stop regional uprisings. America lost a close ally in the region with the overthrow of Egyptian President Hosni Mubarak," Mehmanparast said. "As interests of America and its allies are endangered in the region, they are trying to shift the crisis by creating problems for independent countries like Iran and Syria."
Mehmanparast said the West planned to replace Assad with a leader less hostile to itself and Israel. "They are trying to harm Syria as it is playing a prime role in opposing Israel in the region," said Mehmanparast, who is also Iran's Foreign Ministry spokesman. Tehran sees Syria's unrest as a "Zionist plot" against its close ally Damascus. The Islamic state is accused of equipping Syria to block the internet, drawing on its own extensive experience of crushing anti-government protests that followed the country's disputed 2009 presidential vote.
US, EU to Present Mideast Peace Plan to Stall Palestinian UN Bid
(Mideast Quartet to hold summit in Washington on July 11 and present new international peace plan as alternative to the Palestinian move)
June 29….(Ha Aretz) In a last-minute effort to stop the Palestinians from seeking unilateral recognition at the United Nations in September, the Mideast Quartet is planning to present a new international peace plan at a summit in Washington on July 11, senior Israeli and European officials said Tuesday. The Quartet's envoys, representing the United States, the European Union, the United Nations, and Russia, will be mapping out a peace plan based on US President Barack Obama's Mideast speech on May 19, which is supposed to present an alternative to the Palestinian move at the UN. The summit will be taking place at a very critical time, only four days before the appointed date that the Palestinians set to officially appeal to the United Nations Secretary General Ban Ki-moon and to send him Palestine's request for full membership at the UN. The Palestinians must appeal to the UN chief on July 15 if they wish to have sufficient time to suggest the subject for a vote during the UN General Assembly session in mid-September. The Quartet summit will convene following heavy pressure on the US government by the EU, in particular by Germany, France, and Britain, to present an international peace plan. Due to European pressure, the US agreed to host the summit, but the Obama administration is still trying to stop the Palestinian move by other means. US envoys Dennis Ross and David Hale conducted two rounds of talks in recent weeks with Prime Minister Benjamin Netanyahu and Palestinian President Mahmoud Abbas in an effort to draw up a formula for a compromise which will be used to invite both sides to engage in direct negotiations in the United States.
Obama's Plan to Islamicize America
June 29…..(Israel Today) At a meeting of the David Allen Lewis "Eschatology Club" a year ago in Springfield, Missouri, where I was the featured speaker, I was told by the organizers that in the previous monthly meeting, Pastor Don Jones made a disturbing statement about President Barack Obama's plan to Islamicize America. Jones went to one of his orphanages in Haiti after the massive earthquake there and met with a senior UN official, who said Obama had told him that the US would be a Muslim country by 2016, or by the end of his second term in office. While that may seem far-fetched, it is not beyond the realm of possibility. First, Obama's biological father was a Muslim, which makes the President a Muslim. His stepfather was an Indonesian Muslim who raised Obama as a Muslim in a mosque and madrassa (Islamic religious school) in Indonesia until age 11. His halfbrothers in Kenya are Muslims.
My wife Rachel, who is a radio and TV monitor in the Arabic language for Israel Radio in Jerusalem, has picked up many broadcasts indicating that the Arabs see Obama as a Muslim. In one broadcast prior to the 2008 elections, the Saudis claimed that "we will have a Muslim in the White House." Another Saudi broadcast said: "Obama's job is to terminate the Shiite threat Iran and the Jewish threat [Israel]. And if he cannot do this, he should pack his bags and go home."
America has always been a Judeo-Christian nation, but demographically at least, this is no longer true. While there are more than 250 million Christians in the US, the 6 million Jews are now outnumbered by Muslims who total about 20 million (9 million Iranians who fled after the fall of the Shah, 7 million Arabs and at least 3 million black Muslims, with the remainder being from Somalia and the former Yugoslavia). Numerically, the Jews are now number 3 or 4 along with the Hindus in the US, whose population is about the same as the Jews. According to Obama's Inauguration Day speech, America is a "Christian, Muslim, Jewish, Hindu" country. So much for Judeo-Christian America.
In the June edition of Israel Today, I wrote about the worsening conditions of the Christians in Egypt, Syria, Lebanon and Iraq. International investment in Egypt has all but dried up since the Revolution. What international Christian corporation will invest in a country which is killing and ethnically cleansing its Christians? So the Egyptian economy appears doomed to collapse, which would create fertile ground for a takeover by the radical Muslim Brotherhood. This would leave 70 million Muslims in Egypt in dire poverty. The same applies to other countries in the Middle East that could be taken over by Islamic militants. In the case of Syria, the ruling Muslim Alawite sect will probably share the same fate as the Christians. This could lead to a flood of Arab Muslims to greener pastures in the West. The result could be tens of millions of Muslims fleeing to the US and Europe. President Obama would welcome these "brethren" on humanitarian grounds, and in effect, America would become a Muslim country. I was just convicted and given a three-year jail sentence in Switzerland for helping defeat a plan to build minarets at the nation's mosques by a 57 percent majority. But the Muslims in Switzerland are already returning with a new minaret initiative. They are tenacious in their plans to Islamicize Switzerland and Europe. Why not the US?
EU Leaders Call Obama Bluff on 1967 Borders in Israel
June 28….(EUOBSERVER) EU countries have called on the US to get behind an initiative to revive Middle East peace talks based on a format disliked by Israel. The EU leaders in a communique at the summit in Brussels on Friday (24 June) said they "fully support the high representative's call for the Quartet to create a credible perspective for the re-launching of the peace process as a matter of urgency." The line refers to EU foreign relations chief Catherine Ashton's appeal to hold a meeting of the four parties, the EU, Russia, the UN and the US, in Washington in the first half of July. The communique did not explicitly say the "credible perspective , or blueprint for talks should involve Israel pulling back to lines held before the 1967 war, but it "welcomed President Obama's recent proposals, in line with previous EU positions" on the subject. US leader Barack Obama in a speech on 19 May said Israel should go back to 1967 borders. The proposal, which would involve Israel extracting armed extremist settlers from occupied land, was immediately attacked by Israel and by the US congress, with the US administration going quiet on the idea ever since. The Israeli foreign minister earlier this month also told Ashton it is not a good moment to try to restart talks because the world should be concentrating on Syria instead. An EU diplomat said Poland "did a good job" of overcoming reluctance about the EU statement among pro-Israeli countries in central and eastern Europe, such as the Czech republic. Asked by EUobserver what Israel thinks of the EU summit appeal, Mark Regev, the spokesman for Israeli Prime Minister Benjamin Netanyahu, said Israel is ready for talks if the Palestinian Fatah movement abandons a unity government deal with Hamas, a militant Palestinian group listed as a terrorist entity by the EU and US. "The Israeli side wants to see peace talks resume and has called on the Palestinian leadership to annul their pact with Hamas and to re-enter talks," Regev said.
Hezbollah Moving More Missiles into Lebanon
June 27….(Arutz) Hundreds of missiles have been moved into Lebanon from Syria in the past several weeks, according to a report published Saturday in the French newspaper Le Figaro. A "Western expert" quoted in the report described trucks ferrying long-range Iranian missiles to Hizbullah bases in Lebanon's Bekaa Valley, just over the border. Among the ordnance were Fajr 4, Fajr 3 and Zilzal missiles, allegedly removed by Hizbullah from Syria due to fears the regime of President Bashar al-Assad may fall. According to the report, Hizbullah is unsure it would enjoy the same strong support under a new government that it has under the Assad regime, where it was able to maintain its own storage depots.
The terrorist organization is also fearful that Israel may bomb its convoys as they transport the missiles to Lebanon, the source told the French newspaper. Unnamed intelligence agencies have been monitoring the progress of the convoys, which are camouflaged. Hundreds of Syrians, some with gunshot wounds, also crossed into neighboring Lebanon over the weekend. The human traffic, however, arrived in search of refuge from the growing government crackdown in their homeland, a Lebanese security official said Saturday. Other Syrians marched in a funeral for victims of the crackdown outside Damascus, demanding Assad's ouster from power.
Palestinians Will Officially go to UN in September
June 27….(Jerusalem Post) In PLO Exec. C'tee meeting, Palestinians call on all countries to support their bid for statehood based on '67 lines in the United Nations; move comes as FM Lieberman heads to Europe to stymie Palestinian statehood. The Palestinian Liberation Organization late Sunday decided to take their case for statehood to the United Nations in September, making official what has been speculated about for the past year. Palestinians will ask the UN for recognition of a Palestinian state based on pre-1967 lines, membership in the United Nations and recognition of the right to self-determination in accordance with the UN charter, official Palestinian news agency WAFA reported. In a meeting of the PLO Executive Committee, Committee Secretary Yasser Abed Rabbo said that the situation stems from the desire of the Palestinian people to achieve a just and comprehensive peace where the state of Palestine independently lives in peace and security with its neighbors, according to the WAFA report. The PLO leadership called on all countries in the world, "without exception," to support its decision to seek statehood in the United Nations, which it said is aimed at resuming negotiations based on the Arab Peace Initiative, the positions of the Quartet, US President Barack Obama's ideas and statements by the European Union.
The move came on the same day that Foreign Minister Avigdor Lieberman departed for Croatia, Albania and Austria where he was said to be trying to convince those countries not to support a Palestinian bid for statehood in the UN in September. Lieberman's trip was scheduled to be followed a week later by Prime Minister Binyamin Netanyahu's trip to Romania and Bulgaria with the same message. Two weeks later Netanyahu is also scheduled to travel to Poland and Hungary and try to convince them not to support the Palestinian move. The intensive diplomatic push comes at a time when Israel is keen on getting as many countries as it can to come out publicly against the move. So far the US, Germany, Italy and the Netherlands have publicly expressed reservations. Israel, according to diplomatic officials, has set as a goal 60 countries, what some in the Foreign Ministry have called a "moral minority," to vote against, abstain or absent themselves from the vote.
WEEK OF JUNE 19 THROUGH JUNE 25
Shocker! Churches Promoting Islam (The Falling Away)
June 25….(In The Days) Dozens of churches, from Park Hill Congregational in Denver to Hillview United Methodist in Boise, Idaho, and First United Lutheran in San Francisco to St. Elizabeth's Episcopal Church in Honolulu, are planning to send "a message both here at home and to the Arab and Muslim world about our respect for Islam" with a time to read the Quran during worship this Sunday. It's not just wrong, but dangerous, according to Christian trends analysts. The aim of the program, which is promoted by social activists behind the Faith Shared website, is to counter the message from Islamic activists who say opposition to their religion is the product of what they call a cottage industry of hate. So the Interfaith Alliance and Human Rights First is calling on Christian clergy to read portions of the Quran during their services Sunday.
The readings, supporters say, will "counter the anti-Muslim bigotry and negative stereotypes that have erupted throughout the country in the past year and led to misconceptions, distrust and in some cases, violence." Not so fast, says apprising.org religious trends analyst Ken Silva. "I would think they need to have their spiritual heads examined. It's foolish to think that we're going to read something that originates with demons and read that in a Christian church," Silva said. The action amounts to "spiritual treason," he asserted. But Silva said, "Second Corinthians 6:14-18 (the verse warning against partnering light with darkness) says we're forbidden to do that kind of thing. It's one thing to be friendly with someone in Islam, but it's a whole other thing in a Christian community to be reading something that is antithetical to Christianity and is hostile to Jesus Christ himself." Silva isn't the only analyst who has objections to the program. Worldview Weekend President Brannon Howse said he's not surprised with the development. "I expect that of the mainline churches. Many of them have denied the essential Christian doctrines," Howse said. "They have denied the exclusivity of Jesus Christ. They have denied the inerrancy of Scripture; they've denied the inspiration of Scripture. So I'm not shocked that pagans would united with pagans." His critique of what he sees as the failure of the mainline churches grew more severe. "I'm not shocked that apostates would unite with apostates. I'm not shocked that people who practice the occult of Christian yoga or practice the occultism of contemplative prayer, which is another name for Transcendental Meditation," Howse said. Howse said he believes Islam is also rooted in the occult. "I am not shocked that an ocultic religion of mainline liberal Christianity would lock arms with the occult of Islam. They're both steeped in the occult and paganism. So I'm not shocked by that at all," Howse said. Howse also has a word of caution for evangelical Christians. "If you're an evangelical, you better defend the exclusivity of Jesus Christ and the deity of Jesus Christ, the inspiration of Scripture and the inerrancy of Scripture. If you're not willing to defend that, then you really shouldn't be calling yourself a Christian," Howse said.
The Faith Shared website paints a different picture of the objectives. The site says that tensions between Islam and Christianity have grown in the past year. "Tensions around Islam in America have erupted throughout the country in the past year, leading to misconceptions, distrust and in some cases violence. News stories on the rising tide of anti-Muslim bigotry and violence abound, with graphic and often searing images of the antagonists, the protagonists and the battlegrounds where they meet," the site said. "All too often, media coverage simplistically pits Muslims against would-be Quran burners, neglecting any substantive representation of where the majority of Americans actually stand: a shared commitment to tolerance and freedom," the site read. "We are committed to ensuring that the storyline changes dramatically in 2011 by helping to create an environment of mutual understanding and respect for each other's faith traditions," the site said. The Human Rights First site said the group simply wants to fight what members believe is rampant anti-Islamic prejudice. "Faith Shared seeks to counter the anti-Muslim bigotry and negative stereotypes that have erupted throughout the country in the past year and led to misconceptions, distrust and in some cases, violence," the statement said. "This countrywide, day-long event will engage faith leaders on the national and community levels in a conversation with their houses of worship, highlighting respect among people of different faiths," the site said. The sites make those claims despite reports that the actual number of anti-Muslim incidents has gone down in the United States in the past 10 years. Culture and Media Institute analyst Alana Goodman reports that anti-Muslim actions as a percentage of all anti-religious acts never went above 13 percent of the total number of anti-religious hate crimes. "Since 2001, hate crimes against Muslims have decreased significantly, according to FBI statistics. After 2002, hate crimes against Muslims have not risen above 13 percent of all anti-religious crimes, and the most recent data from 2008 calculates them at 7.8 percent," Goodman's report stated.
Silva believes the real reason for the Shared Faith event is spiritual emptiness in the country. "So many Christians talk to each other and they read other Christians rather than read the Scriptures themselves. There's a real move inside our country right now for an ecumenism and a syncretism trying to bring everyone together and it's rooted in contemplative spirituality," Silva observed. "There's a deception that comes. They're under the impression that God is trying to bring all people together, and bring in God's dream for the world to make the world a better place," Silva continued. "The Gospel has been changed from repentance and forgiveness of sins in Jesus' name to God wants to make the world a better place, get involved with where He's working and bring about His dream," Silva added.
Howse says his warning to Bible-believing Christians is simple. "Be aware of these people who have crept in secretly, unnoticed, with destructive heresies. I want to warn the church to be a 'Watchman on the Wall' for the 'Religious Trojan Horse' who is trying to draw people away from the faith," Howse said. "Some of this deception is going to be so deceitful, so camouflaged, that we're going to be shocked at the Christian leaders who will follow it," Howse said. It happened recently when Jack Van Impe Ministries launched a campaign to expose what it views as false teachings in Christianity and named several major ministry leaders. Trinity Broadcasting Network halted broadcast of a Van Impe program over it, and Van Impe decided to take his broadcasting elsewhere.
Other ministries have voiced criticism similar to Van Impe's. Joe Schimmel, senior pastor of Blessed Hope Chapel in Southern California and chief of the Good Fight Ministries, openly has questioned whether church leaders are affirming Allah. Schimmel, who is best known for "They Sold Their Souls for Rock n Roll," which exposes satanic influences behind much of yesterday and today's popular music and how it negatively influences youth, suggested in a WND column, "Could it be that we are witnessing the formation of the prophesied one-world religion under the Antichrist? (Revelation 13:1-18) " He cited Brian McLaren of the emerging church movement, who planned for an Islamic Ramadan celebration. And he mentioned Warren's agreement to address the Islamic Society of North America, which "the Department of Justice categorized two years ago as a co-conspirator in financing a foreign terrorist group!" Another church leader, Tony Campolo, "a proponent of the so-called 'evangelical left' claimed that 'even if' Muslims 'don't convert, they are God's people. "Even more chilling is the fact that over 300 prominent Christian leaders signed a letter issued by the Yale Center for Faith and Culture claiming that world peace is dependent on Muslims and Christians recognizing 'Allah' and 'Yahweh' as the same God. This letter, titled 'Loving God and Neighbor Together,' was written in response to a signed document by 138 Muslim leaders titled 'A Common Word Between Us and You.' McLaren, Warren, Robert Schuller and Bill Hybels were just several of the signatories to this outright betrayal of Christ!" he said. TBN previously had a conflict over its intolerance for criticism of Islam. It was in 2006 when Hal Lindsey, WND columnist and one of the world's most popular non-fiction authors, clashed with the network because TBN wanted him to soften his views on Muslims. Lindsey refused.
Turkey Renews Strategic ties with Israel in Showdown with Syria
June 25….(DEBKAfile Special) After more than a year of strained relations, Turkey has decided to restore military and intelligence collaboration in the eastern Mediterranean with Israel as Ankara heads for a military showdown with Syria, according to debkafile's exclusive military sources. The deal worked out between President Barack Obama and Israeli Prime Minister Binyamin Netanyahu also gives Turkish Prime Minister Tayyip Erdogan a role in Israeli-Palestinian diplomacy and a chance to bring Hamas into the process. The deal was discussed in a telephone conversation that took place between the US president and Turkish prime minister last Tuesday June 21, hours after Assad's hardnosed speech at Damascus University. The last ends were tied up when Israel's Deputy Prime Minister, Strategic Affairs Minister Moshe Yaalon, visited Ankara secretly last week and met Erdogan and Fidan Hakan, the head of Turkish intelligence MIT.
Obama and Erdogan agreed that Bashar Assad's reign was over although both their intelligence agencies gave him another four to six months to hang on. To hasten his end, they decided on a two-part campaign: the US and Europe would step up sanctions on Syria and Turkey would raise the military heat. This decision prompted US Secretary of State Hillary Clinton to comment for the first time on a possible Turkish-Syrian military clash: "we're going to see an escalation of conflict in the area," she said. Turkey began setting up a big new camp to accommodate a further influx of 12,000 to 15,000 Syrian refugees at Apaydin 10 kilometers from the border, on the opposite side of which Syria's crack 4th Division is massing tanks under the command of Syrian Republican Guard commander Gen. Maher Assad, the president's brother.
The numbers of refugees continued to swell after soldiers again opened fire on tens of thousands of demonstrators who poured into the streets after Friday prayers, killing at least nineteen. As Syrian-Turkish military tensions continue to escalate, Ankara saw the necessity of coordinating its air and naval operations with the United States and Israel in case the Syrian ruler responded to a border flare-up by launching surface missiles against Turkish military targets and US bases in Turkey. Obama urged Erdogan and Hakan to get together with the Israeli minister Yaalon to work things out, a move that would call up the old close strategic bonds between Turkey and Israel before they the rupture over Israel's 2009 Cast Lead operation against Hamas in Gaza, the Turkish flotilla episode of May 2010 and other incidents.
Calling off Turkey's critical participation in the next big flotilla scheduled for this month to breaking Israel's Gaza blockade indicated the ice was melting. For the sake of opening a new chapter between Jerusalem and Turkey, our sources disclose that Netanyahu gave in to Obama's request to give Erdogan another chance to promote Israeli-Palestinian diplomacy, this time by bringing Hamas aboard. The Turkish prime minister believes he has a fair chance of altering Hamas leader Khaled Meshaal's inflexible resistance to recognizing Israel. After meeting Meshaal's rival, Palestinian Authority chairman Mahmoud Abbas, in Ankara Friday, June 24, Erdogan said "Turkey would mobilize support to help the Palestinians achieve recognition and form their own state." Abbas replied: "There will be no turning back from the road to reconciliation with Hamas."
Abbas and Meshaal were both in the Turkish capital at the same time, although they denied meeting. Confirmation that the Turkish prime minister had returned to the role of Israel-Palestinian broker, which he resigned in anger after Israel's Gaza operation in 2009, came from Jerusalem: Thursday, June 23, Deputy Foreign Minister Danny Ayalon told a visiting group of Turkish journalists: "We also accept and respect the fact that Turkey is a regional power with a great historic role." As to Ankara's bid to broker reconciliation between Abbas and Meshaal and get them to sign a power-sharing accord, the Israeli official commented: "It is also in our interests that the Palestinians have unity. We know once they sign, they sign for everybody and we don't have to worry about this." Debkafile's political sources: Netanyahu and Foreign Minister Avigdor Lieberman have obviously recognized that if the price for Israel-Turkish reconciliation and a return strategic collaboration is accepting Hamas' presence on the Palestinian side of the negotiating table, it is worth paying. They have apparently conceded the long-held principle not to deal with a Palestinian terrorist group dedicated to Israel's destruction without seeking cabinet endorsement.
New York Approves Gay Marriages
June 25….(Jerusalem Post) Governor Andrew Cuomo made same-sex marriages legal in New York on Friday, a key victory for gay rights ahead of the 2012 presidential and congressional elections. New York will become the sixth and most populous US state to allow gay marriage. State senators voted 33-29 on Friday evening to approve marriage equality legislation and Cuomo, a Democrat who had introduced the measure, signed it into law. "This vote today will send a message across the country. This is the way to go, the time to do it is now, and it is achievable; it's no longer a dream or an aspiration. I think you're going to see a rapid evolution," Cuomo, who is in his first year of office, told a news conference. "We reached a new level of social justice," he said. Same-sex weddings can start taking place in New York in 30 days, though religious institutions and nonprofit groups with religious affiliations will not be compelled to officiate at such ceremonies. The legislation also gives gay couples the right to divorce. Cheers erupted in the Senate gallery in the state capital Albany and among a crowd of several hundred people who gathered outside New York City's Stonewall Inn, where a police raid in 1969 sparked the modern gay rights movement. New York City Mayor Michael Bloomberg, an advocate for gay marriage who lobbied state lawmakers in recent weeks, said the vote was an "historic triumph for equality and freedom." "Together, we have taken the next big step on our national journey toward a more perfect union," he said in a statement.
US President Barack Obama, who attended a fund-raiser in New York on Thursday for Gay Pride Week, has a nuanced stance on gay issues. Experts say he could risk alienating large portions of the electorate if he came out strongly in favor of such matters as gay marriage before the 2012 elections. During the 2008 election, Obama picked up important support from Evangelicals, Catholics, Latinos and African-Americans, some of whom oppose gay marriage, which has become a contentious social issue being fought state-by-state. In California a judge last year overturned a ban on gay marriage, but no weddings can take place while the decision is being appealed. It could set national policy if the case reaches the US Supreme Court. Connecticut, Iowa, Massachusetts, New Hampshire, Vermont and the District of Columbia allow same-sex marriage, and Delaware, Hawaii, Illinois and New Jersey approved civil unions. The first legal same-sex marriages in the United States took place in Massachusetts in 2004. But gay marriage is banned in 39 states. In New York a recent Siena poll found 58 percent of New Yorkers support gay marriage, while nationally the US public is nearly evenly split, with 45 percent in favor and 46 percent opposed, according to a Pew Research poll released last month.
FOJ Note: America is flirting with a grave and serious sin. Homosexual and lesbian relationships are un-natural, and a demonic inspired behavior that Jehovah God cannot tolerate. No matter how much tolerance a society can provide for crude behavior, God never will, and at a time when America is experiencing travails in its economic and spiritual house, gay marriage is not a step in the right direction!
China Warns the US to Stay Out of Pacific Region Disputes
(And the sixth angel poured out his vial upon the great river Euphrates; and the water thereof was dried up, that the way of the kings of the east might be prepared. (Revelation 16:12­)
June 24….(In The Days) On the eve of talks with the US, China warned against American involvement in the increasingly tense territorial disputes in the South China Sea and accused some of China's neighbors of "playing with fire." Cui Tiankai, vice minister of foreign affairs, blamed other countries in the region, and later singled out Vietnam, for provocation in recent incidents that have rekindled longstanding acrimony over control of areas in the vast stretch of water between them. And he dismissed calls from Vietnam and the Philippines for the US to play a role in resolving those tensions, admonishing that Washington should "approach such issues in a very prudent way." "I believe some countries now are playing with fire," Mr. Cui told a small group of reporters. "And I hope the US won't be burned by this fire."
The fresh warning highlights the difficult issues that dog ties between Beijing and Washington despite efforts to smooth relations after serious strains last year. The resurgent tension in the South China Sea is likely to feature in Mr. Cui's talks Saturday in Hawaii with US Assistant Secretary of State Kurt Campbell, who oversees Asia-Pacific affairs, intended to be the first in a regular series of bilateral consultations on Asia-Pacific issues. Both Vietnam and the Philippines have laid blame for recent tension on China, and rebuffed Beijing's insistence that disputes in the region should be handled bilaterally. Philippine President Benigno Aquino III last week praised the US military presence in the area, saying it ensures freedom of navigation and deters aggression. Vietnam on Friday issued a joint statement with the US calling for "peace, stability, safety, and freedom of navigation" in the region and urged a "collaborative, diplomatic process without coercion or the use of force." "We continue to support a collaborative diplomatic process" concerning South China Sea, said US State Dept. spokesman Mark Toner on Wednesday. Mr. Cui's comments also came amid the latest signs of a shift in Beijing's position on the conflict in Libya, another source of disagreement with the US.
China has steadfastly criticized the attacks by the North Atlantic Treaty Organization-led campaign against Col. Moammar Gadhafi's regime, but this week for the first time it hosted a top leader from Libya's National Transitional Council, following its first contacts with the rebel group earlier this month. On Wednesday, Chinese Foreign Minister Yang Jiechi met with the official, Mahmoud Jibril, chairman of the council's executive board, and pronounced that the rebel group is now "an important dialogue partner." The council "has increased its representativeness and gradually become a major political force," Mr. Yang told Mr. Jibril in Beijing, according to the state-run Xinhua news agency. Mr. Cui didn't address Libya at his separate briefing on the upcoming US talks. He did address US allegations of intensifying cyberattacks coming from China, playing down the concerns. "Let me make one thing clear: There is no cyberwarfare now between the US and China," he said. "There may be hackers attacking US networks and attacking China's networks, but I'm sure they don't represent the US or the Chinese governments." He said that China and the US have started talks on cybersecurity issues, and that China supports wider multilateral discussions on the issue.
On the South China Sea, Mr. Cui sounded a somewhat conciliatory note, saying the US position that it has an interest in maintaining safe and free shipping lanes in the disputed region is "understandable." But he said that if the US wants to play a role in the issue, it should limit itself to urging "more restraint and responsible behavior from those countries that have been frequently taking provocative actions." "Some American friends may think the US can provide some help. We appreciate the gesture, but sometimes such help can only make things more complicated," Mr. Cui said.
Israel's Strategic Battle Involving Africa
(With 'Arab Spring' creating new opportunities for Iran to strengthen its grip over unstable region, Israeli analysts examine consequences of recent developments, their effect on African continent)
June 24….(YNET) Israel's new strategic front
In the backdrop of the dramatic changes taking place in the Middle East, regional powers are trying to determine how the popular uprisings in Libya, Egypt and Tunisia affect the power balance in the area. At the focus of attention is the continent of Africa, which has become a new battleground between Israel and Iran. For the first time since the "Arab Spring" began, the African Union will hold its 17th biannual convention in the capital of Malabo, Equatorial Guinea. Though the conference usually addresses the interests of African states, this time the discussion is expected to center around the revolutions that took place in the union's two strongest Arab states, Libya and Egypt.
Other than the obvious regional consequences of the uprisings and regime change, the dramatic events are also expected to have an impact on the region's security, with external elements such as Iran trying to extend their control on the continent while Israel and its allies attempt to prevent its steps. Iran's involvement in Africa began prior to the "Arab Spring", as it was striving to tighten relations with African nations and organizations. Only last October, Nigeria intercepted a large arms shipment en-route from Iran to Gambia. Shortly after the incident, the countries severed their ties with the Islamic Republic. Four months ago, Senegal followed suit after it exposed Iranian military equipment designated for rebel forces in the country.
Security sources acknowledge that Iran has been trying to exploit the instability that has spread in the region since the uprisings first began, in order to tighten its grip in the area. Israel's main concern is the armories in Libya, which might fall into the wrong hands. "The rebels are taking control of the area, and some reports claimed they took possession of anti-aircraft shoulder missiles," said a security official in Jerusalem, adding that chemical material storages are currently being guarded, but might also fall into the hands of hostile elements. "It is not science fiction to think that these materials can cross the border to Egypt and from there to Gaza," the official warned.
Israel's relationship with Africa has seen its ups and downs since it first started forging ties in the continent during the middle of the 20th century. Many of these relations were made possible through the Center for International Cooperation (Mashav), which acted to promote joint projects in the fields of agriculture, medicine and education. In 1963, as many African states were gaining independence, the Organization of African Unity (OAU) was established with the aim of furthering its members' interests around the world. The organization was reestablished as the African Union in 2002, an event that marked a turning point in its relations with the Jewish State. "Until 2002 we had good relations with the organization," said Jacques Revah, the deputy general-director of the Foreign Ministry's Africa division. "The Arab states did give us trouble, but we were nevertheless a welcomed guest at the organization's top echelons. "However, with the creation of the African Union, the rules of the game turned for the worst for Israel," he said. Nowadays, the organization has 53 member-states. "Israel has diplomatic relations with 39 out of the 47 states south of the Sahara, while the Arab states make up the rest of the members," said Revah. "Paradoxically," he added, "while Israel's individual ties with most of the states are good, even excellent, the relationship with the organization as a while is not good." Revah noted that even though the organization is not hostile toward Israel, the pressure applied by the Arab League coupled with states joining the "nonaligned" bloc, which tends to promote the interests of the third world "does not play in our favor."
During the last decade, Egypt and Libya have played a dominant role in African Union. "(Libyan leader) Muammar Gaddafi initiated resolutions that condemn Israel and saw the organization as the first step towards a "united states of Africa," said Revah. "He invested huge amounts of money and became the patron of some of the African states, who caved to his demands, while ridiculing him and his policies behind closed doors," he added. Now, with the military battle that is taking place over Libyan lands, the Foreign Ministry hopes the organization will be able to act more freely, without Gaddafi's funds and influence. Unlike Libya's diligence, Egypt's attitude vis-à-vis Israel was somewhat more equivocal. While it opposed Israeli involvement in the continent, it "stood guard" on the Egypt-Gaza border and tried to intercept Iranian expansion.
Israel is now concerned that Iran might attempt to fill the void created by former Egyptian President Hosni Mubarak's ouster. After the revolution, most resources have been directed at jumpstarting the Egyptian economy, however officials in Jerusalem estimate that this is only a temporary setback. The division of Sudan, which will become an established fact at the UN General Assembly vote on July 10 is "a critical step for Egypt, especially because of its main water resource, the Nile River. Hence, it is not stepping out of the arena, but the contrary, it wants more control," said the official. Next month will prove critical in Israel's strategic battle over Africa. The African Union summit, Sudan's division and the opening of a new Israeli embassy in Accra, the capital of Ghana are all significant developments that will bear weight on Israel's regional status. "Iran sees these developments as opportunities, and therefore Israel's presence is important," explained the official, noting that the changes mark a "new strategic horizon" for Israel. "Who knows," he added, "maybe we'll also soon have a representative in the African Union."
'Arabs Must Seek Peace Simply for the Sake of Peace'
(Leaders of the Europe-based Friends of Israel Initiative on Wednesday released a statement calling on the Palestinians and the Arab world to seek peace with Israel for the sake of peace alone, and not in order to recover lost land.)
June 23….(Israel Today) The organization lamented that the Middle East peace process has reached a point where only Israel is subjected to major demands, and that the failure of the peace process is always blamed on Israel for insisting on reciprocity. "If it is only one side that gives in, then there will be no solution, ever," read the statement. "If it is only Israel that is subjected to demands, the peace process will go nowhere." The Friends of Israel Initiative insisted that "peace between Israelis and Palestinians is not dependent upon a question of territory: it is a matter of unequivocally accepting the other side's right to exist." The primary demand of Israeli Prime Minister Benjamin Netanyahu in the peace process has been that Palestinian leader Mahmoud Abbas recognize Israel's right to exist as the Jewish state. Abbas has refused, and has instead maintained the position that the only question is how much land the Palestinians will receive. The Friends of Israel Initiative believes Abbas is barking up the wrong tree. "Israel's experience with the view that peace can only be achieved by making territorial concessions has not been good," the group pointed out. "Its successive withdrawals from territories that neighbour Israel have only brought about more violence and the need to fight once again to ensure its security." The Friends of Israel Initiative is headed by former Spanish Prime Minister Jose Maria Aznar, and includes many distinguished members like former First Minister of Northern Ireland David Trimble and former US Ambassador to the UN John Bolton.
Report: Hezbollah Preparing for War With Israel
(Sources close to Hezbollah say group may initiate war with Israel in bid to relieve pressure to topple Syria's Assad; terror group 'will not just watch' as West brings Syrian president down)
June 23….(YNET) Lebanon's Hezbollah is preparing for a possible war with Israel to relieve perceived Western pressure to topple Syrian President Bashar Assad, its guardian ally, sources close to the movement say. The radical Shi'ite group is watching the unrest in neighboring Syria with alarm and is determined to prevent the West from exploiting popular protests to bring down Assad. Hezbollah supported pro-democracy movements that toppled Western-backed leaders in Tunisia and Egypt, but officials say it will not stand idly by as international pressure mounts on Assad to yield to protesters. It is committed to do whatever it takes politically to help deflect what it sees as a foreign campaign against Damascus, but it is also readying for a possible war with Israel if Assad is weakened. "Hezbollah will never intervene in Syria. This is an internal issue for President Bashar to tackle. But when it sees the West gearing up to bring him down, it will not just watch," a Lebanese official close to the group's told Reuters. "This is a battle for existence for the group and it is time to return the favor (of Syria's support). It will do that by fending off some of the international pressure," he added.
Hezbollah and Syria have both denied that the group has sent fighters to support a military crackdown on the wave of protests against Assad's rule. Hezbollah believes the West is working to reshape the Middle East by replacing Assad with a ruler friendly to Israel and hostile to itself. Analysts rule out the possibility of a full-scale regional war involving Syria, Iran and Lebanon on one side against Israel backed by the United States. A war pitting Hezbollah against Israel was more likely, they said. "There might be limited wars here or there but nobody has the interest (in a regional war)," said Lebanese analyst Oussama Safa. "The region is of course heading towards radical change. How it will be arranged and where it will lead is not clear." Western intelligence sources say the movement's arsenal has been more than replenished since the fighting ended, with European-led UN peacekeepers in southern Lebanon powerless to prevent supplies entering mostly from Syria.
In the meantime Hezbollah, which has praised other Arab uprisings and enjoys strong support among ordinary Arabs over its confrontations with Israel, has seen its image tarnished because of its support for Assad. "The events in Syria have not impacted Hezbollah in a significant strategic sense, but have certainly put the party in an uncomfortable position," said Elias Muhanna, a Middle East scholar at Harvard. "The fact that Nasrallah has supported the regime's war against the opposition in Syria while attacking similar regime actions in Tunisia, Libya, Egypt, Bahrain, and Yemen has been pointed out by many as a blatant double standard." Hezbollah argues there is no contradiction in its position, saying Assad has popular support and is committed to reform. "When the regime is against Israel and is committed to reforms then Hezbollah decision is to be by the side of the people and the leadership through urging them for dialogue and partnership," the Lebanese official said.
Russians Worried About Losing Mideast Influence
(Syrian unrest could shut down major naval base at Tartus)
June 21….(WND) The Russians are concerned that US efforts to unseat the regime of Syrian President Bashar Assad and establish a more "democratic" government will spell the end of the major Russian base at Tartus, says a report from Joseph Farah's G2 Bulletin. The Russians have concluded that if a pro-Western regime in Damascus replaces Assad's government, it would shut down the strategic base, which would greatly diminish Moscow's influence throughout the Middle East. As it is, the base, about 20 miles north of Lebanon, offers the Russians a platform to blanket all of Israel with its electronic collection technology. As G2Bulletin previously reported, the Russians have gleaned intelligence on Israeli activities with elaborate electronic collection systems at the base and on board docked ships and shared it with the Iranian-backed Hezbollah.
The US strategy toward Syria seeks to establish a pro-democracy regime to replace Assad, although indications are that the demonstrations and violent protests could lead to a more Islamist militancy taking over should the Assad regime fall. Assuming that a pro-democracy regime prevails, sources say the Russians would be required to leave, and the backing for the Iranian-backed Hezbollah and Hamas would be jeopardized. However, some sources have indicated that if Assad's regime would fall in favor of a pro-democracy government, the Iranians would, in effect, move into Lebanon to maintain support of their strategic proxy there. In recent days, US Secretary of State Hillary Clinton has asked her Russian counterpart, Foreign Minister Sergei Lavrov, to support a United Nations Security Council resolution that "supports peace and security in Syria." This is happening as Washington is stepping up contacts with Syrian opposition groups both inside and outside Syria. Moscow, however, opposes a Security Council resolution against Damascus, saying that the Syrians need to resolve their own differences without outside interference.
Assad's Ouster Could Inadvertently End Middle East Christianity
(Sources: Islamists may be installed under cover of 'democratic' protests)
June 21….(WND) As mass protests and violent demonstrations across the Middle East and North Africa take place in the name of democracy, Christians in the region have become more fearful, leading those in Syria to throw their support behind autocratic dictator President Bashar Assad, who has protected the Christian community. The United States and other Western countries have condemned Assad for his brutality in putting down the demonstrations. Washington's hope, and that of its allies, is for a pro-Western democratic government to replace the years of autocracy of the Assad regime and to end Israel's growing regional isolation as a result of the turmoil in other Middle East and North African countries. However, regional observers say the demonstrations marking the Arab Spring of protests appear to be heading toward a Shariah-adherent Islamist standard of governance in countries where dictators previously kept hard-core Muslims at bay. In some cases, such as in Egypt, Tunisia, Yemen and Libya, such radical authoritarianism even previously was outlawed. In Syria, the concern is that the Syrian Muslim Brotherhood, with the support of the Wahhabi-backed government of Saudi Arabia, is funding the protests against the Assad regime. Wahhabism forms the basis for the al-Qaida beliefs that spawned the mass murders of thousands of Americans on Sept. 11, 2001. Analysts now think it is possible that should Assad fall, Islamist extremists will take over, with the effect of either isolating the Christians even more or driving them from the country.
For many Christians in the region, the choice so far has been either to join the protests or flee their country. Now in Syria, they're giving their support to Assad. For years, Assad's Alawite clan has backed and protected the relatively small Christian population in Syria. Even though the Alawites identify themselves with Shiite Muslims, they have over time integrated some doctrines from Christianity and celebrate certain Christian festivals, including Christmas, Easter and Palm Sunday. They also use bread and wine in their religious ceremonies. As Shiites, the Alawites are a minority group in a country that is predominantly Sunni. However, Alawites dominate the officer corps in the Syrian military, which provides protection to Christians, even though the sect constitutes only 12 percent of the population. Sunnis comprise some 70 percent. "Christians see what is happening in other countries, specifically what's happened in Egypt where we see a regime change but even more attacks against Christian churches, and they're afraid that's what's going to happen in Syria," said Jerry Dykstra, spokesman for Open Doors USA, which monitors Christian persecution worldwide.
UNHRC Keeps Clause Dedicated to Targeting Israel
(UN automatically approves Human Rights Council agenda for next five years, which keeps Israel as only state in world specifically targeted for human rights violations. US, Canada, and Palau only states to join Israel in objecting)
June 21….(YNET) Israel demanded Friday a UN vote and called on members to vote against a Human Rights Council agenda for the next five years, which will keep Israel as the only permanent state to be targeted out of 192 member-states. The agenda in its current form ensures a continuing and skewed focus on Israel while ignoring other dictatorships and blatant human rights violations. Israel requested a vote in order to prevent the automatic approval by the UN General Assembly, and in order to allow the state to express its objections. The US, Canada, and Palau are the only countries that joined Israel in objecting to the agenda, which passed with an automatic approval of 154 states. Ron Prosor, who just days ago officially assumed the position of Israel's UN ambassador, told Ynet the agenda was absurd. "These days, as Assad slaughters his citizens, Gaddafi murders his countrymen, and in Yemen people are being gunned down in the street, The Human Rights Council is dedicating a special clause to the issue of human rights in Israel," he said. "It is utter insolence that tyrannical regimes are judging Israel, the only democratic country in the Middle East, with a dignified court system." Prosor added, "The Human Rights Council has missed a golden opportunity to become an international body that the global community can treat with respect and seriousness."
The five-year agenda dedicates a clause number seven to Israel while all other countries in the world, including Yemen, Syria, and Libya, are united under clause four, which describes human rights violations in the entire world. The Human Rights Council was established in 2006 and replaced the United Nations Commission on Human Rights (UNCHR), which lost its reliability, partly due to its disproportionate treatment towards Israel. Israel was hoping the HRC would make more objective decisions and the US negotiated extensively to this end, but apparently to no avail. Since its establishment, the HRC has met 17 times, 14 of which meetings concluded in anti-Israel resolutions. Israel has also made numerous attempts to change the HRC's agenda over the past five years, but the council is within complete control of a number of nations which are themselves human rights violators. Libya was, until March, also a member.
Van Impe Ministry Abandons TBN in Clash over Islam
June 21….(WND) A Christian ministry's decision to expose as "false teachers" several celebrity ministers it believes are corrupting biblical teachings has prompted a rift, with Jack Van Impe Ministries dropping plans to work in the future with Trinity Broadcasting Network, where it has broadcast for more than two decades. "I Will Not Be Silenced! I will not allow anyone to tell me what I can and cannot preach," Van Impe said in a statement when TBN would not allow his program to air. "When I see heretical teaching leading to apostasy, I will speak out," he said. "The Bible says 'All scripture is given by inspiration of God, and is profitable for doctrine, for reproof, for correction, for instruction in righteousness:' (II Timothy 3:16). The Apostle Paul also gives instructions in Titus 1:9-11, 13 'Holding fast the faithful word as he hath been taught, that he may be able by sound doctrine both to exhort and to convince the gainsayers. For there are many unruly and vain talkers and deceivers, Whose mouths must be stopped, who subvert whole houses, teaching things which they ought not, for filthy lucre's sake. Wherefore rebuke them sharply, that they may be sound in the faith.'"
Van Impe said he immediately called his media agents and told them, "I no longer wanted to air my program on Trinity Broadcasting Network; we will take the tremendous amount of money that we were spending there to obtain new stations that will allow us to continue to reach every square mile of America with the truths of the Bible without this network." The dispute arose over the issue of advocating for "Chrislam" and other efforts that are designed to find "common ground" between Christians and Muslims. TBN declined to air one of Van Impe's programs that contained sharp criticisms of leaders such as Rick Warren of "The Purpose Driven Life" fame and Robert Schuller. The dispute erupted just last week, when Van Impe's ministry planned to air sharp criticism of Christians who say they want to "reach out" by incorporating beliefs or practices of Islam into their Christian organizations. The program specifically mentioned Warren and Schuller, prompting TBN to prevent the broadcast. Van Impe explains that the Bible prophesies a one-world government and a one-world religion during the end times, and his concern focuses on the move among some Christian organizations to adopt some Islamic thought and incorporate elements of Islam into their worship. "We've got too many of these mush-mouth preachers. All they're doing is two stories and a movie review," he said. But the Bible actually outlines that its messages also are to "reprove and rebuke" Christians for failing to live for God. According to the broadcast, "Chrislam is a term that may be used more often among apostate churches." Such Islamic and evangelical Christian leaders, the report explained, are working to find a way to promote "common beliefs the two religions supposedly share." Specifically cited were Warren and Schuller. "This compromise is going to permeate Christianity," Van Impe said. "I'm calling for the old-time religion to be restored. "Even more chilling is the fact that over 300 prominent Christian leaders signed a letter issued by the Yale Center for Faith and Culture claiming that world peace is dependent on Muslims and Christians recognizing 'Allah' and 'Yahweh' as the same God. This letter, titled 'Loving God and Neighbor Together,' was written in response to a signed document by 138 Muslim leaders titled 'A Common Word Between Us and You.' McLaren, Warren, Robert Schuller and Bill Hybels were just several of the signatories to this outright betrayal of Christ!" he said.
FOJ Note: I applaud Mr. Van Impe for standing tall on these issues.
Will Assad Regime Survive??
(Regime's brutality, world's inaction may enable Assad government to defeat uprising)
June 21….(YNET) The thousands of refugees pouring into Syria, the YouTube videos showing mass demonstrations, and even the angry condemnations and international sanctions do not necessarily attest to the Assad regime's imminent collapse. The opposite may be true: The above attests to the fact that the opposition and Muslim Brotherhood are unable to coalesce the mass demonstrations and sporadic armed rebellions cross Syria into a all-out popular uprising. Most leaders and groups that are part of the secular-liberal opposition, as well as the Muslim Brotherhood leader, are not in Syria. They are indeed highly successful in their virtual campaign to enlist sympathy for the dissidents and erode Assad's national and international legitimacy, but are weak when it comes to organization; very weak. They are also unable to offer an alternate regime or leadership. Hence, nowhere in Syria have we seen a critical mass of motivated protestors that would topple the violent regime (as was the case in Egypt, Tunisia and partly in Libya as well.) Moreover, after more than three months of upheaval, at this time it appears that the balance is starting to tilt in the regime's favor. Why? First, because the Assad family and Baath Party leadership are showing brutal determination in their efforts to hold on to power. There is almost no means, including mass bloodshed, that is off limits as long as they the rebellion is defeated. This determination of course stems from a desire to cling to power, but no less so, and possibly more so, as result of great fear as to the possible fate of members of the ruling Alawite sect and Baath regime activists.
Battle between sects
The main element that threatens them and the regime is the Sunnis at rural areas and peripheral towns, which are known to be greatly influenced by the Muslim Brotherhood. The regime knows that these Sunnis hold an overwhelming majority in the cities and villages in Syria's north, where large Shiite concentrations of Alawites also exist. Many residents there have stashed weapons in their homes, which have been used in clashes with the regime. Hence, should the army fail to contain the Sunni rebellion, Alawite neighbors can expect a grim fate. This is what the government means when it justifies the utilization of the army against "armed gangs." This claim holds more than a grain of truth, but only half the truth. The regime's propaganda arms make no mention of the thugs who operate against the Sunnis within and alongside the army. These are Alawite citizens and members of the Baath Party who in the 1980s and 1990s were members of militias set up by the Assad family in order to repress the previous rebellion against it. Today, many of them serve in the Syrian security arms and are those who direct sniper fire at unarmed protestors and physically clash with them.
In addition, Alawite citizens are playing an active part in displays of support for the regime and in "minor" clashes with their Sunni neighbors. And so, the main confrontation in Syria at this time is in fact a battle between sects, where the regime protects its own interests and mostly defends the Alawite minority vis-à-vis the Sunni majority.
Army commanders loyal
The Assad regime has been able to secure its objectives thus far because it has managed to maintain loyalty, obedience, and operational capabilities among its main power sources: The army, security arms, Alawite sect and the business community. Syria imposes a mandatory army service and military units are therefore mostly heterogeneous. Members of all sects serve and have been trained to obey, even if these are Sunnis or Kurds who secretly despise the regime. They also know that security officers operating alongside them, and even low-ranking officers within their units, will not hesitate to shoot them in the back should they refuse orders. Despite this, quite a few Sunni soldiers and low-ranking commanders defected thus far. Yet for the time being at least, it appears that we should not be impressed with these rather sporadic defections. They don't threaten the regime and cannot even paralyze the units in question. Shaul Menashe, an Iraqi-born expert on Mideastern affairs, says that as a rule, an army threatens the regime only when a significant number of senior commanders in the large corps switch allegiances and come out against the regime in an organized manner. The military key is held by top generals, division commanders and Air Force chiefs. We should also keep in mind that rebellious ground forces can also be suppressed, as Saddam Hussein did in the past using massive air power. In Syria, 11 of the 12 division commanders in the ground forces are Alawite whose loyalty to the regime is almost absolute. The same is true for a large part of battalion commanders (including Special Force) and top Air Force commanders.
Moreover, the Syrian army includes two divisions, one commanded by Bashar's Assad Maher and the Republican Guard division, who are almost entirely Alawite. Hence, they are used as the sphere head in suppressing the protests and armed uprisings. The regime mobilizes units form these divisions from one uprising center to another, where they utilize forces without any moral or legal constraints. They also ensure that other military units operating alongside them obey government orders. The same is true for the Air Force.
World is silent
A third reason for the Syrian regime's survivability is the international community's failure to intervene in any effective way in a bid to end the brutal suppression. The absence of effective military and diplomatic pressure grants the army and security arms time and maneuvering space to "take care of" every rebellious site one after the other, and at times simultaneously, until it's neutralized. The main reason for the diplomatic and military inaction shown by the West vis-à-vis Syria is the fear that should the Assad regime fall, an all-out civil war between all Syria's sects will erupt and spill over beyond the country's borders, destabilizing the entire region. Such war would almost certainly draw the Lebanese Alawites and Hezbollah, who would come to the rescue of Syria's Shiites on Iran's orders and with its assistance, as well as the Sunnis and al-Qaeda from Iraq and possibly from Turkey, and the Kurds from Iraq and from Turkey. This would also prompt a huge number of refugees to seek shelter in Lebanon, Turkey and Iraq.
A second factor preventing global intervention is Russia's and China's objection. Russia views Syria as a satellite state not only because of the arms it sells Damascus, but mostly because Assad grants the Russians a naval base, thereby allowing the Kremlin to exercise its influence in the area. China objects in principle to military intervention in the affairs of other states in order to prevent a precedent that may be applied against it should a popular uprising erupt in China as well.
The third reason that prevents military intervention is NATO's limited force. In Libya it was already proven that European Air Forces lack the armaments and budget need for an effective air campaign against Gaddafi. NATO states headed by the US reached the limit of their economic and military abilities to manage a war through their actions in Afghanistan, Iraq, and now Libya. Moreover, Syria is not Libya. It has one of the world's largest aerial defense arsenals, requiring a major, expensive air campaign to neutralize it. Syria also possesses a huge arsenal of rockets and missiles and may be tempted to use against Israel. All of the above make Syria almost immune to international intervention, which allows Bashar Assad to "screen" calls from the United Nations chief and blatantly disregard Washington and Paris
WEEK OF JUNE 12 THROUGH JUNE 18
Al-Qaeda: No Compromise on Palestine
(Al-Qaeda says it will 'never recognize any legitimacy for alleged state of Israel; terror network slams Jewish state as 'spoiled child' and vows to fight it as well as America 'with all our might')
June 17….(YNET) After naming Osama bin Laden's long-serving number two, Ayman al-Zawahri, Al-Qaeda's new leader, the terror group said it "will never recognize any legitimacy for the alleged state of Israel." "We assure our people in Palestine that we will not accept any compromise with anyone regarding the land of Palestine," the Al-Qaeda statement read. A United States counter-terrorism official believed the announcement was genuine, but the State Department was dismissive of its significance. Zawahri, the brains behind much of al-Qaeda's strategy, was appointed leader a month and a half after the assassination of Bin Laden. "We seek the help of God to preach the true religion, to incite the nation to get ready and fight to fulfill the duty of fighting the infidels who aggress on the land of Islam, led by America and its spoiled child Israel, to fight them with all our might," the announcement stated. Al-Qaeda encourage the riots in the Muslim world, saying: "We support the uprisings of our oppressed Muslim people who rose up in the face of the corrupt tyrants who dealt our nation the worst kind of torture in Egypt, Tunisia, Libya, Yemen, Syria and Morocco. We urge them and other Muslim people to rise up." Ever since then Zawahri has been appearing in videos praising the Taliban and the armed operations against the US. In April, he urged Muslims to fight NATO and American forces in Libya. Earlier this month he released a new video recording following the death of bin Laden in May, vowing to press ahead with the group's campaign against the United States and its allies. In a video message posted on the internet on June 8, Zawahri said al-Qaeda would continue to fight. He called this year's Arab uprisings a disaster for Washington because, he said, they would remove Arab leaders who were the "agents of America".
Are Many Palestinians In Reality Jews?
| | |
| --- | --- |
| | FOJ) Russian President Dmitry Medvedev (right) and his Chinese counterpart Hu Jintao arrive for a meeting at Moscow's Kremlin on June 16. Russia and China oppose outside interference in the unrest in the Arab world, the two presidents said in a declaration, as the West seeks their support in increasing pressure on Syria. |
June 17….(Israel Today) In the shadow of the conflict over the Promised Land more and more Palestinians are disclosing the truth: Entire families are considering conversion to Judaism. They claim that their ancestors were forced to choose between religion (Judaism) and remaining on the Land, and hence, they were compelled to convert to Islam.On our forays into the biblical heartland of Judea and Samaria we have met many Palestinians who have told us about their Jewish ancestry. For their own protection, we cannot publish everything that we were told. These Palestinians are part of the seed of Israel and could be called "Palestinian Marranos," like the "secret Jews" of Spain in the 15th century who were forced to convert to Christianity, but covertly remained observant Jews. By returning to the Jewish religion and nation, they foresee a peaceful resolution of the conflict. "My great great-grandparents immigrated to Israel from Yemen about 300 years ago," Mohammed Sir told Israel Today. "My grandfather and my father told me that we are actually Jews. As Jews they would have been forced to pay protection money in order to live here under Islamic rule."
Russia, China Warn West Against Arab Interference
June 17….(Breitbart) Russia and China oppose outside interference in the unrest in the Arab world, the two presidents said on Thursday in a declaration, as the West seeks their support for increasing pressure on Syria. "The sides believe that the search for settling the situation in the countries of the Middle East and North Africa should take place in the legal field and through political means," said the declaration signed by Presidents Dmitry Medvedev and Hu Jintao. "Outside forces should not interfere in internal processes in the countries of the region." Rather, the conflicts should be solved by "launching broad national dialogue about rebuilding stability and social order and the promotion of democratic and economic reforms," the statement said. The two presidents also expressed concern over the situation in Libya, calling for an end to hostilities between the forces of Libyan leader Moamer Kadhafi and the rebels. Russia has said it opposes the UN Security Council adopting any resolution on Syria, risking a major dispute with the West over the response to the crackdown on Syrian protestors. China has backed Russia's cautious stance although, as is customary, it has allowed its fellow permanent UN Security Council member to do most of the public talking on the issue. Russian foreign ministry spokesman Alexander Lukashevich confirmed in Moscow that Russia "as before" was opposed to a UN Security Council resolution on Syria. "This position, as you know has been set by the president and it remains unchanged," the Interfax news agency quoted him as saying.
Ayman al-Zawahiri Named Al-Qaeda Top Leader
June 17….(Arutz) Al-Qaeda announced Thursday Ayman al-Zawahiri will succeed assassinated terror mastermind Osama Bin Laden as its new leader, the Washington Post reports. Egyptian bon Al-Zawahiri, Al Qaeda's operational commander and second-in-command, had increasingly been the international terror organization's public face in recent years and, following Bin Laden's death, was widely considered his most likely successor. Al-Zawahiri, 59, a surgeon who spent years in underground Islamic groups in Egypt before joining Al-Qaeda, is a deeply religious Muslim who had the skill and experience to help turn an Afghan guerrilla movement into the global terrorist organization Al-Qaeda is today. However, Al-Zawahiri is also considered rigid and lacking in charisma, and terrorism experts say it is unclear whether he can rebuild an organization that has been diminished by a prolonged siege by US military and intelligence forces.
US officials and terrorism analysts previously speculated Al-Zawahiri would face competition for Bin Laden's throne from other candidates, such as Libyan jihadis Atiyah Abd al-Rahman and Abu Yahya al-Libi, both of whom were considered more personable, or Ilyas Kashmiri, the head of Harkat-ul-Jihad-al-Islami, who was killed in a US targeted killing earlier this month. But Al-Zawahiri finds himself assuming command of an Al-Qaeda whose central leadership has been weakened by repeated US airstrikes, with its Yemen branch, instead of its traditional Afghan core, being the organization's most dynamic and successful arm. Two of Al-Qaeda's senior operatives were killed in the past few weeks: the previously mentioned Kashmiri, who was implicated in the 2008 Mumbai attacks, and Fazul Abdullah Mohammed, believed to have planned the 1998 US Embassy bombings in East Africa.
US forces have launched dozens of strikes this year on suspected Al-Qaeda hideouts near Pakistan's border with Afghanistan. Al-Zawahiri emerged as Al-Qaeda's most visible spokesman in the years since the Sept. 11, 2001, attacks but his years of service and "Al-Qaeda-Brand" face may not prove sufficient cohesion for a group in need of a charismatic battle leader
European Parliament: East Jerusalem Should be Palestinian Capital
(In a speech before the Knesset, European Parliament President Jerzy Buzek said he backs Obama's peace plan, and that negotiations are the 'only solution.)
June 16….(Ha Aretz) The European Parliament supports the creation of a Palestinian state within the 1967 borders with agreed land swaps, its president said Wednesday. It embraced the vision for peace in the Middle East as outlined by US President Barack Obama in a May 19 address in Washington, European Parliament President Jerzy Buzek said. Addressing the Knesset in Jerusalem, Buzek however reiterated direct peace negotiations were the "only solution." In Ramallah on Tuesday, he said the parliament opposed Palestinian plans to seek United Nations recognition in September of their state in the West Bank and Gaza, without negotiating this with Israel.
The Palestinians have said negotiations with of Prime Minister Benjamin Netanyahu are conditional on a freeze of Israeli construction in the occupied West Bank and East Jerusalem, fearing that settlements will continue to expand unchecked as talks crawl on indefinitely. Washington and some European states, including Germany and Italy, are pressuring the Palestinians to put off the UN vote, and Israel to take steps that would help persuade them to do so. "Israel has a fundamental right to exist," Buzek, who also devoted much of his speech to the Holocaust, told the Knesset. "Immediate progress in peace negotiations is more needed today than ever," he said. "We cannot afford the status quo." But he backed the Palestinians on the issue of Jerusalem, explicitly saying East Jerusalem should become the capital of their state. Netanyahu recently rejected dividing Jerusalem and an almost full Israeli withdrawal to the "indefensible" lines of before the 1967 war, when Israel captured the West Bank from Jordan and Gaza from Egypt. Buzek, a 70-year-old Polish liberal-conservative, on Monday visited the Gaza Strip, where he urged Israel fully lift its blockade of the enclave.
'60 Years of Zionism Has Brought Humiliation, Destruction'
(Ahmadinejad launches brutal attack on Israel at Asian security conference, saying Zionism is one of history's worst ills, also slams US, West for slavery, colonialization, World Wars, use of nuclear weapons)
June 16….(Jerusalem Post) Iranian President Mahmoud Ahmadinejad launched into a brutal attack of the West at a summit of the Shanghai Cooperation Organization on Wednesday, mentioning Zionism as one of history's worst ills. He said that 60 plus years of Zionism has brought only humiliation and destruction to the Palestinians and the region. But Israel got off easy in Ahmadinejad's tirade, viciously attacking the US and the West for a long litany that includes slavery, colonizations, the pillaging of Africa, World War I and II and numerous wars since then, dropping a nuclear bomb on defenseless civilians, and creating the atmosphere leading to 9/11 which he said was the pretext for wars in Afghanistan and Iraq which he said has cost some one million casualties
The other leaders at the conference, including Chinese President Hu Jintao, Russian President Dmitry Medvedev, and the leaders of Kazakhstan, Kyrgyzstan, Uzbekistan,Tajikistan, India, Pakistan and Mongolia, sat impassively during his comments. Each leader at the conference, marking the 10 years since the founding of the regional security organization that presents itself as counterbalance to NATO, spoke briefly and, with Ahmadinejad's short exception, steered wide of the Palestinian-Israeli conflict or the current upheaval in the Middle east. The leaders also made no mention of Iran's nuclear threat. China, Russia, Kazakhstan, Kyrgyzstan, Uzbekistan and Tajikistan are full members of the organization, which promotes economic, military and security cooperation. Iran, Pakistan, India, and Mongolia enjoy observer status. Because of UN sanctions against it, Iran is presently barred from joining as a full member.
Lebanon Now Fully in Hizballah's Hands
June 15….(Israel Today) While the international community remains excited about the perceived spread of democracy in the Middle East, one of the region's only true democracies is now fully under the control of Islamist radicals. Lebanese Prime Minister Najib Mikati on Monday finally announced his new cabinet, and it is made up primarily of Hizballah representatives and their allies. Of the 30 cabinet ministers, 19 belong either to Hizballah or to smaller Christian parties that are allied with the Muslim terrorists. Mikati himself, despite being a Sunni Muslim, was the prime ministerial candidate supported by the Shiite Hizballah after former Prime Minister Saad Hariri resigned in protest over the Islamists' growing power. On Monday, Hariri slammed the new government as a "Hizballah government." Syrian government officials praised the formation of the new Hizballah-dominiated cabinet, which is also expected to strengthen ties between Lebanon and the Iranian regime.
US Naval Movements Around Syria. Hizballah Moves Rockets
June 15….(DEBKAfile Exclusive) Debkafile's military and intelligence sources report that Monday, June 13, the US deployed the USS Bataan amphibian air carrier strike vessel opposite Syria's Mediterranean coast with 2,000 marines, 6 war planes, 15 attack helicopters, including new V-22 Ospreys, and 27 choppers for landing forces aboard. Also this week, US naval units went operational in the Aegean, Adriatic and Black Seas as part of the joint US-Ukrainian Sea Breeze 2011 exercise. The USS Monterrey cruiser armed with Aegis surface missile interceptors has additionally been stationed in the Black Sea. Western sources additionally report a build-up of ship-borne anti-missile missile strength in the Mediterranean basin. This huge concentration of naval missile interceptor units looks like preparations by Washington for the contingency of Iran, Syria and Hizballah letting loose with surface missiles against US and Israeli targets in the event of US military intervention to stop the anti-opposition slaughter underway in Syria. Moscow, Tehran and Damascus, in particular, are taking this exceptional spate of American military movements in and around the Mediterranean as realistically portending American intervention in Syria.
This concentration of US might also the effect of deterring the Turkish government from going through with its decision to send Turkish troops into Syria. The plan was to create a protected buffer zone where the thousands of refugees in flight from the Assad regime's military crackdown would be kept safe on Syrian side of the border and out of Turkey. Turkish Prime Minister Tayyep Erdogan is averse to be seen working hand in glove militarily with any US interference in Syria. At the same time, Western intelligence sources in the Persian Gulf are sure Washington is coordinating its military movements with Ankara and that Erdogan quietly agreed to place Turkish bases at US disposal for an operation in Syria. Debkafile's military sources also report that Monday, June 13, Hizballah began shifting the long- and medium-range rockets it had stored in northern Lebanon to locations in the center of the country. Western military sources first thought the Lebanese Shiite group was taking the precaution of keeping its arsenal safe from a spillover of violence from Syria. Tuesday, however, they learned that Iranian intelligence had advised Hizballah to remove its rockets out of range of a possible American operation in Syria. Tuesday, Iran capped these events with three separate warnings to the Obama administration against military interference in Syria. Foreign Ministry Spokesman Ramin Mehman-Parast said Tuesday: "The Americans are not allowed to launch a military intervention in any country of the region including Syria." He accused "Israel and the USA of standing behind the riots in Syria, Iran's closest ally in the Arab world, with particular aims of provoking terrorist groups in Syria and in the region to carry out terrorist and sabotage operations." Another spokesman warned: "Western attempts to set the model of Libya in Damascus are doomed to failure." Iranian Vice President Reza Rahimi accused the United States of preparing and executing "the slaughter of Muslims" worldwide. Iran's ground forces commander Brig. Gen. Kioumars Heidari added this threat: Any new military move by the US in the region will impose heavy costs on the country far greater than the costs it paid in Iraq and Afghanistan."
Israeli-Vatican Talks, Following Vatican Call for PA State
June 15….Arutz) Deputy Foreign Minister Danny Ayalon heads today (Monday) for the Vatican, leading an Israeli delegation taking part in a plenary session of the Bilateral Permanent Working Commission between Israel and the Vatican. The exact agenda has not been announced, though it was said that the goal is to "promote economic negotiations between the two countries." Public concern was raised at this time last year that Israel would agree to a Church exemption from taxes on its many properties in Jerusalem and around Israel, a pledge never to confiscate them, and possibly even to give the Church control of additional areas in the Old City.
Last year at this time, Benny Kalmanson, a Professor of History at Herzog College and the Dean of Yeshivat Otniel in the South Mt. Hevron region, explained the gravity of the situation: "Christian churches hold tremendous amounts of lands and assets in Israel, in key areas, such as in Jerusalem, around the Kinneret Sea, and elsewhere, and a promise never to confiscate them will create a great bottleneck in the development of these areas." He said that other countries might be able to afford to grant special status to churches and the like, "but in Israel, the proportion of church-owned properties, especially in the capital city, is very large. I don't say we should confiscate their properties, but I also see no need to make a commitment never to do so."
Vatican: Pro-PLO State - Despite International Resolutions
Earlier this month, Pope Benedict XVI reiterated his support for a Palestinian Authority state in Judea and Samaria, the Biblical homeland of the Jewish People. The Vatican announced that a Palestinian state must "soon" live side by side in peace and security with Israel, and that the Palestinians enjoy "legitimate" rights to a homeland. This, despite the fact that the original resolutions by the United Nations and League of Nations called for political and national rights in the Land of Israel for Jews, and only for "civil and religious rights" for Arabs. Deputy Minister Ayalon is also planning to meet with his counterpart, Under-Secretary for Relations with States Monsignor Ettore Balestrero. The two are to discuss possibilities of promoting bilateral relations and other political issues. The current plenary session is the fifth to be convened since Ayalon was appointed head of the Israeli delegation.
'Iran Helping Syria to Crush Anti-Government Protests'
(Hague says no chance of passing UN no-fly zone resolution against Assad government like was done in Libya.)
June 14….(Ha Aretz) British Foreign Secretary William Hague accused Iran of helping Syria quell anti-government protests, providing "equipment" and logistical support on how to crush the opposition, the Daily Telegraph reported Monday. Hague criticized Iran's "hypocrisy in world affairs." The UK foreign secretary's comments come after Britain's top diplomat in Iran was summoned last Thursday in Tehran to reject similar a accusation the UK government had made about Syria-Iran ties during the upheavals in Syrian cities from Damascus to Jisr al-Shughur. Despite strong British, French, and American support for a UN resolution condemning violent Syrian crackdown, there has been no clear effort to initiate an international-military intervention in the country's internal affairs.China and Russia have opposed the UN condemnation of Syrian President Bashar Assad's crackdown on the opposition, making even a condemnation difficult to pass at the UN. According to the Telegraph, Hague explained that there was "no prospect" of passing a resolution similar to UN resolution 1973 on Libya, which authorized a no-fly zone. The British foreign secretary also mentioned the Arab League support for international action in the Libyan crisis, but said that there was "no such call" for action against Syria. According to the Telegraph, Hague's announcement comes as a mass grave of at least 10 soldiers was found outside military police headquarters in the northern town of Jisr al-Shaghur, the site of a recent tank-led crackdown on dissidents that saw thousands flee to Turkey. It was also in Jisr al-Shaghur where a Syrian military defector told Al-Arabiya last week that he had been forced to shoot a number of soldiers who had fired against orders on unarmed civilians, taking women and children as human shields. The government has claimed, through Syrian television, that the soldiers were killed by "armed gangs" in the area as part of a wider attack that had claimed at least 120. At least 1,100 Syrian civilians have been killed in the ongoing conflict in Syria as demonstrators and activists call the ousting of Assad who has been in for power 11 years.
The Arab Refugee Swindle
June 14….(YNET) Of the estimated hundreds of millions of people who were considered refugees after World War II, with minor exceptions, only one group remains designated and cared for as refugees: Arabs who were expelled and/or left Palestine/Israel during the 1948-9 conflict. For 60 years they have been used to attack Israel and prevent reconciliation. Unlike all other refugee groups, Palestinian Arabs and their descendants are funded, generation after generation, to hate Jews and enable terrorism. Exploited and discriminated against by their host Arab countries, they have been denied the opportunity to lead normal lives, resettle and be compensated. According to UNHCR statistics, of the over 10 million refugees in the world today, nearly half are "Palestinians," most of whom live in and around UNRWA backed towns in Lebanon, Syria, Jordan and PA administered territory.
The UNHCR's annual budget was US $3.32 billion in 2011; UNRWA's biennium regular budget for 2010 and 2011 is US $1.23 billion; in 2009, UNRWA's total budget for its core programs, emergency activities and special projects was US$1.2 billion. UNHCR's mandate covers all refugees, except those under UNRWA, and according to UN rules and guidelines the two organizations cannot be combined. The reason is simple and political: Maintaining a unique and separate status for "Palestinian refugees," who currently numbers almost five million, and insisting on their "right of return," aims to destroy Israel.
UNRWA spokespeople point out that they do not run refugee camps/towns, but only provide health, education and welfare services; security is up to local governments and militias. The Yarmouk camp in Syria, one of the largest refugee camps with 138,000 residents, for example, is dominated by a branch of the PLFP, a terrorist organization, with Syrian approval. The PLFP organized the buses that transported people to the Syrian-Israeli border in the Golan, which resulted in violent clashes and fatalities. Not part of any political or social system, UNRWA-sponsored camps in Lebanon, Syria and Jordan as well as those in Judea, Samaria and Gaza are sources of discontent and abuse. Time-bombs, they are ready to explode, and the major funders of UNRWA, US, Canada and EU countries are complicit.
Among new options that emerge from the "Arab Spring" can be the resettlement and integration of Arab "refugees" and their descendents wherever they are, allowing them civil and humanitarian rights, the opportunity to become productive and creative citizens. Contributions towards this end would promote peace and prosperity. President Obama and European countries can lead the way with a bold initiative that conditions future funding on dismantling UNRWA and assisting programs that serve the people, rather than anti-Israel political motives.
Egypt Warns Iran that Gulf Security is 'Red Line'
June 14….(Jerusalem Post) Egyptian Foreign Minister Nabil Elaraby on Monday told Iran not to meddle in the internal affairs of Gulf Arab states, saying that Cairo considers the security of fellow Arab countries "a red line", or no-go area. Tensions between non-Arab Iran and its Gulf Arab neighbors have risen after Tehran objected to the dispatch of Saudi troops to Bahrain in March to help crush an uprising by mostly Shi'ite Muslims against the kingdom's Sunni rulers, and a spying row. In excerpts of an interview with al-Arabiya television, broadcast on Monday, Elaraby said he had communicated Egypt's views with "frankness and clarity" on security in the Gulf region to his Iranian counterpart. "Egypt does not accept the intervention by any state in the internal affairs of another state," Elaraby said. "For Egypt, the security of the Gulf (region) is an inseparable part of the security of Egypt, and the phrase I used was 'a red line'," he added.
Iran has called on the UN Security Council to protect opposition activists in Bahrain, where, it said, unrest and suppression could destabilize the entire region. In April, the foreign ministers of the six-member Gulf Cooperation Council, a pro-Western alliance of oil-rich monarchies, "severely condemned Iranian interference in the internal affairs of Bahrain which is in violation of international pacts". Ties between Egypt, the most populous country in the Arab World, and Iran were cut after Iran's 1979 Islamic revolution and after Egypt made peace with Israel the same year. But they have been improving since a popular uprising toppled Egyptian President Hosni Mubarak on Feb. 11. Gulf Arab states, which had relied on Mubarak's support in their long stand-offs with Iran, have been alarmed by improved ties between Cairo and Tehran after the revolution.
'Perfect Storm' May Rock World Economy by 2013
June 14….(Money News.com) A "perfect storm" of fiscal woe in the US, a slowdown in China, European debt restructuring and stagnation in Japan may converge on the global economy, New York University professor Nouriel Roubini said. There's a one-in-three chance the factors will combine to stunt growth from 2013, Roubini, who predicted the global financial crisis, said in a June 11 interview in Singapore. Other possible outcomes are "anemic but OK" global growth or an "optimistic" scenario in which the expansion improves. "There are already elements of fragility," he said. "Everybody's kicking the can down the road of too much public and private debt. The can is becoming heavier and heavier, and bigger on debt, and all these problems may come to a head by 2013 at the latest."
Elevated US unemployment, a surge in oil and food prices, rising interest rates in Asia and trade disruption from Japan's record earthquake threaten to sap the world economy. Stocks worldwide have lost more than $3.3 trillion since the beginning of May, and Roubini said financial markets by the middle of next year could start worrying about a convergence of risks in 2013. The MSCI AC World Index has tumbled 4.7 percent this month on concern recent data, including an increase in the US unemployment rate to 9.1 percent in May, signal the global economy is losing steam. US Treasuries rose last week, pushing two-year note yields down for a ninth week in the longest stretch of decreases since February 2008, on bets the Federal Reserve will maintain monetary stimulus.
Bond Market 'Revolt'
World expansion may slow in the second half of 2011 as "the deleveraging process continues," fiscal stimulus is withdrawn and confidence ebbs, Roubini also said. In the US, a failure to address the budget deficit risks a bond market "revolt," Roubini said. President Barack Obama's administration has been negotiating with Republicans, who control the House of Representatives, over cutting the federal government's long-term shortfall and raising the debt ceiling. "We're still running over a trillion-dollar budget deficit this year, next year and most likely in 2013," Roubini said in a speech in Singapore on June 11. "The risk is at some point, the bond market vigilantes are going to wake up in the US, like they did in Europe, pushing interest rates higher and crowding out the recovery." In Europe, officials need to restructure the debt of Greece, Ireland and Portugal, and waiting too long may result in a "more disorderly" process, Roubini also said.
European officials are racing to find a plan to stem Greece's debt crisis by June 24 while sharing the cost of a new rescue with bondholders. Saddled with the euro area's heaviest debt load, Greece is seeking additional loans after last year's 110 billion-euro ($159 billion) bailout.
Japan's economy, the world's third-largest, slid into a recession last quarter after the March 11 earthquake and tsunami and ensuing nuclear crisis. The government is spending an initial 4 trillion yen ($50 billion) to clean up from the disaster, which is estimated to have caused as much as 25 trillion yen in economic damage. Bank of Japan Governor Masaaki Shirakawa said on June 1 that supply constraints are easing faster than expected as companies rush to repair their facilities. The risk in Japan is "if growth fizzles out after a short-term reconstruction stimulus," leading to a renewed struggle to maintain expansion around 2013, Roubini said.
China's economy may face a "hard landing" after 2013 as government efforts to boost growth through investment cause excess capacity, Roubini told reporters. "China is now relying increasingly not just on net exports but on fixed investment" which has climbed to about 50 percent of gross domestic product, he said. "Down the line, you are going to have two problems: a massive non-performing loan problem in the banking system and a massive amount of over-capacity is going to lead to a hard landing." A record $2.7 trillion of loans were extended in China over two years, pushing property prices to all-time highs even as authorities set price ceilings, demanded higher deposits and limited second-home purchases. The nation's current challenge is to maintain growth and curb price gains ahead of a leadership change next year, Roubini said. Officials may use administrative steps and price controls, as well as raising rates further and allowing currency appreciation, if inflation becomes a bigger problem, he said. "The policy challenge through next year, where you have a delicate political transition of the leadership, is to maintain growth in the 8 to 9 percent range while pushing inflation below what it is right now," said Roubini, the co-founder and chairman of New York-based Roubini Global Economics LLC. After next year, the bigger challenge in China is "to reduce fixed investment and savings and increase consumption. Otherwise after 2013, there will be a hard landing," he said. Roubini in July 2006 predicted a "catastrophic" global financial meltdown that central bankers would be unable to prevent. The collapse of Lehman Brothers Holdings Inc. in 2008 sparked turmoil that led to the worst financial crisis since the 1930s.
US Pressuring Netanyahu to Accept Obama's Peace Plan
(Israeli source says Americans frustrated with Prime Minister Benjamin Netanyahu for hampering US efforts to stop Palestinians trying UN route to statehood in September.)
June 13….(Ha Aretz) Washington is pressuring Prime Minister Benjamin Netanyahu to accede to its proposal to resume Israeli-Palestinian peace talks on the basis of US President Barack Obama's May 19 speech. An Israeli source who spoke recently with senior officials in Washington said the Americans were very frustrated with Netanyahu's behavior, feeling that he was impeding America's efforts to keep the Palestinians from unilaterally seeking UN recognition of a state in September. Netanyahu's personal envoy, Isaac Molho, spent last week in Washington, where the Americans presented their proposal for resuming talks on the basis of Obama's speech. Specifically, Obama's plan calls for negotiating over borders and security first, while deferring issues such as Jerusalem and the refugees until later. It also calls for the borders to be based on the 1967 lines, with mutually agreed land swaps. The Americans told Molho that to block European initiatives such as France's proposal for an international peace conference in Paris, they must have something concrete to offer, like Netanyahu's agreement to negotiate on the basis of Obama's speech.
The US proposal was also given to chief Palestinian negotiator Saeb Erekat, who said the Palestinians would resume talks on this basis. Meanwhile, a European diplomat who was briefed on Molho's talks in Washington said they were fruitless. "The Americans didn't get anything new from Molho," the diplomat said. This week, American diplomat David Hale will arrive in Israel to hold further meetings with both Molho and Erekat. Hale is temporarily replacing George Mitchell, the US special envoy who resigned earlier this year. An Israeli source who maintains close ties with both senior U.S. officials and people close to Netanyahu said that Washington's frustration began with Netanyahu's trip to Washington last month, when he publicly fought with Obama and then refused in an address to Congress to endorse the president's outline for talks. The Americans were now speaking very harshly of Netanyahu, said the source. "He's asking us to protect him in September, but he isn't giving us any tools with which to help him," the source quoted one American official as saying. "Instead of helping us, he's making it harder for us." As a result, American officials complained, Obama was unable to get Britain and France to commit to opposing a unilateral Palestinian move when he visited Europe last month. "The Americans need Israel inside, but Netanyahu isn't there yet," the source said. "To date, from the American and European perspective, Israel hasn't given anything." European diplomats said Netanyahu's speech to Congress was viewed in Europe as one long "no" and had thus increased European distrust of him. "We want to hear Netanyahu say he's willing to negotiate on the basis of Obama's speech and that he'll discuss borders based on the 1967 lines with land swaps," said one diplomat.
Since the barren talks with Molho last week, the White House has been upping the pressure on Netanyahu. On Friday, Steve Simon, who heads the US National Security Council's Middle East desk, told American Jewish leaders that Netanyahu needs to reply within a month to the US proposal for restarting talks. The White House knew this remark would both be conveyed to Netanyahu and leaked to the American and Israeli press, thus making its displeasure public. But Netanyahu's office insisted it was "unaware of any American pressure or ultimatum." Yesterday, Netanyahu flew to Italy, where he will meet with Prime Minister Silvio Berlusconi today. The latter has already announced that Italy will oppose any unilateral Palestinian move. On Tuesday, German Foreign Minister Guido Westerwelle will meet with Netanyahu to warn that while Berlin also opposes unilateral statehood, if the diplomatic impasse continues, it will sponsor a UN Security Council resolution, together with Britain and France, that calls on the council to endorse Obama's speech as the basis for talks.
Syria Massacres 'Rebels,' Israel Fears Violence Will Cross Border
June 13….(Israel Today) Syrian forces brutally attacked a town in the north of the country on Sunday, accusing local residents of being "rebels" after they joined nationwide demonstrations demanding democratic freedoms. Tens of thousands of residents of Jisr al-Shughour fled into neighboring Turkey after an estimated 150 tanks and several helicopter gunships invaded the town and began firing indiscriminately. It is believed that at least 30 civilians have been killed in the fighting. The refugees in Turkey also described being beaten and raped at the hands of the government soldiers. The fighting in Jisr al-Shaghour is only the latest in a string of atrocities that have marked the Syrian movement for open democracy, which was sparked by Egypt's own democratic revolution earlier this year. While Western governments have expressed muted condemnation, many Israelis are left wondering why the international community is not reacting more strongly. After all, when Israel responds to Palestinian terror in a far more restrained manner, it is a matter for UN Security Council resolutions and widespread criticism.
The response to the Syrian massacres has paled in comparison to the responses to Israel's 2006 war in Lebanon, the 2009 incursion into Gaza and the 2010 interception of a flotilla trying to break the Gaza maritime blockade. Meanwhile, there is growing concern in Israel that as the situation in Syria intensifies, and international pressure slowly ramps up on Damascus, the ruling regime of dictator Bashar Assad could lash out at Israel as a last resort. If Assad feels he is going down and has nothing left to lose, he may want to secure a legacy for himself by launching one final massive attack on Israel, according to some intelligence assessments. Syria has an arsenal of tens of thousands of ballistic missiles that can reach every corner of Israel. It also has an extensive supply of chemical warheads to fit on those missiles.
Syrian Forces Attack Northern Town as Residents Flee
June 13….(Reuters) Tanks and helicopters stormed the northwest Syrian town of Jisr al-Shughour on Sunday, residents said, and state television said troops had taken full control and chased out remnants of "armed terrorist organizations." More than 5,000 Syrian refugees have crossed the border and a UN refugee spokesman said the Red Crescent was preparing a fourth camp with room for 2,500 more. Witnesses said some 10,000 Syrians were sheltering near the border. The assault on Jisr al-Shughour, on a key road junction, is the latest action by armed forces to crush demands for political freedom and an end to oppression that pose an unprecedented challenge to President Bashar al-Assad's 11-year rule.
The main Syrian activist group organizing protests said the crackdown had killed 1,300 civilians since February. Rights groups had previously put the toll at around 1,100. Residents said most of Jisr al-Shughour's 50,000 people had fled toward the Turkish border about 20 km (12 miles) away, and tanks and helicopters had been shelling and machine-gunning the town.
The United States accused the Syrian government of creating a "humanitarian crisis" and urged it to halt its offensive and allow immediate access by the International Committee for the Red Cross to help refugees, detainees and the wounded. Turkey has provided camps for refugees and sent the wounded to hospitals, but restricted access to the refugees, saying this is to protect their privacy. In footage shot for Reuters by a Turkish youth on the Syrian side of the border, a few kilometers into Syria from Guvecci, exhausted and distressed looking Syrians waited in a cluster of tents and under makeshift shelters. The West and the United Nations have criticized Syria for not allowing international access to the wounded, the imprisoned and the refugees, but Russia and China have not backed any Security Council action to rein in Syria's rulers.
Texas Governor Perry Attacked for Prayer Breakfast
June 13….(Newsmax) Texas Governor Rick Perry is under fire for inviting fellow governors to "a day of prayer and fasting on behalf of our troubled nation" that he had scheduled for August 6. Though some have depicted it as a political move for a potential presidential bid, it's scheduled the week before the Iowa straw poll, others have criticized the governor for the explicit evangelical tone of the breakfast. Unlike the National Prayer Days, which include many faiths, the website for the event talks about clear evangelical themes like the infallibility of the New Testament, according to The New York Times. The event is being paid for by the American Family Association, a conservative evangelical group based in Mississippi. Only one governor, Sam Brownback of Kansas, a conservative Roman Catholic, has said he will attend. Meanwhile, some Jewish groups have complained about the event's tone. "There are many houses of worship here in Texas, not just Christian churches," said Kim Kamen, an executive with the American Jewish Committee based in Texas. "As the leader of our state, we hope that he will bear that in mind." But Perry rejected the accusations of exclusion. "It is Christian-centered, yes, but I have invited and welcome people of all faiths to attend," he said in an e-mail to the Times on Friday. David Lane, an evangelical political organizer from California who has gathered national support for the prayer day, told the Times that "Nobody's imposing anything on people of other faiths."
Assad's Purge of Jisr a-Shughour and Erdogan's Election
June 13….(DEBKAfile Exclusive Analysis) It took Syrian president six days to send troops and tanks to punish the small northern town of Jisr a-Shughour near the Turkish border for attacking and killing 120 Syrian security personnel last Monday. Although thousands of residents fled, the operation which began Friday June 10 ran into stiff resistance. Syrian TV later reported that security forces had arrested a large number of "armed group" leaders responsible for "violent acts" and wounded and killed many more, "despite the numerous ambushes set up against the army units." Refugees report a major purge is taking place in the defiant town and its buildings leveled. According to some reports, the soldiers are shooting defectors. Saturday night, June 11, the US accused Syria, of creating a humanitarian crisis and urged it to stop offensive, still avoiding any reference to President Bashar Assad by name as the party responsible for the crisis.
It took Assad several days to attack Jisr a-Shughour because he couldn't decide which unit to send to the rebellious town: He first sent the 85th Armored Brigade on this mission and then replaced it with the 47th Armored Brigade under the command of his brother Gen. Maher Assad, together with the expanded 555th commando battalion. As the Syrian army's top-notch unit, the 47th Brigade had been held in reserve in Damascus for defending the regime in a last resort. The opposition took advantage of its absence from the capital for an attempt to raise a protest rally which was broken up before it drew substantial numbers. The small border town has acquired strategic importance way beyond its size and location, and not only as a potential tipping point for the uprising against the Assad regime.
The battles there will impinge on how the Turkish Prime Minister Tayyip Erdogan fares in the general election Sunday, June 12 and the Muslim Brotherhood's position in the Arab Revolt (Jisr a-Shughour is one of its bastions). Iran, as President Assad's foremost ally, has a stake there, especially after Saudi military intervention stalled its push into the Gulf Emirates on the backs of Shiite protesters. Erdogan is generally expected to achieve a major election victory in his run for a third term in office after 10 years, and even possibly a majority in parliament for reforming the constitution to unite the posts of prime minister and president. He can boast of important achievements in his 10 years in office, but is after the major triumph of acknowledgement as head of the paramount Muslim power. A Sunni Muslim rebel win against Assad's Iran- and Hizballah-backed forces in the Battle of Jisr a-Shughour would show that Erdogan played the right horse after failing to ride the wind of protest in the Arab world. Its eruption threw the bloc formed by Turkey, with Iran, Syria and Hizballah onto the wrong side of the Arab revolt. The Turkish prime minister played no role in the Egyptian uprising and, in Libya, both Muammar Qaddafi and the Benghazi rebel government Benghazi scorned his feelers for influence when they saw him gyrating between going with NATO of which Turkey is a member, siding with Qaddafi and aiding the rebels. The Turkish prime minister's decision to send troops into to Syria and establish a buffer zone on the Syrian side of the border is a gamble which places him in opposition to Tehran, spells finis to the Turkish-Iranian pact and ends his hopes of acting as a bridge between Sunnis and Shiites.
Sunni Muslims across the Middle East are watching the battle of Jisr a-Shughour and assessing the numbers of Sunni defections from the Syrian army fighting their co-religionists there. If they are substantial and spill over into military units in other parts of Syria, this battle could become the tipping-point of the uprising against Bashar Assad. It would also be the Muslim Brotherhood's first military achievement since the Arab Revolt began, after holding themselves aloof from the uprisings in Tunisia, Egypt, Yemen and Libya.
WEEK OF JUNE 5 THROUGH JUNE 11
Russia Opposes UN Resolution on Syria
June 10….(YNET) An official says Russia's government strongly opposes a draft UN resolution condemning Syria for its crackdown on protesters. Foreign Ministry spokesman Alexander Lukashevich said that Moscow believes that Syrians must settle an internal conflict without any foreign interference. In remarks carried by Russian news agencies Thursday, he said the Syrian leadership must be given time to implement the promised reforms. Lukashevich was referring to a draft UN resolution condemning the Syrian government for its deadly crackdown on pro-democracy protesters that was introduced Wednesday by several European nations. It has a strong US backing. Lukashevich said there is no need to discuss the Syrian issue at the UN. Russia added Thursday that it would vote against a Western-led push at the UN nuclear watchdog to report Syria to the Security Council for covert atomic activities, and China suggested it also opposed the measure. The draft resolution, coinciding with Western condemnations of Syria's crackdown on opposition unrest, rebukes the Arab state for its three years' of stonewalling of a UN nuclear investigation into a desert site bombed by Israel in 2007. A vote was expected later on Thursday, with a simple majority needed in the 35-nation governing board of the UN International Atomic Energy Agency (IAEA) to adopt it. Western diplomats said they believed they still had enough support for the measure, despite Russian and Chinese resistance. However a split vote could aggravate political tensions within the global nuclear body and also prevent any Western attempt to seek UN sanctions on Syria over its atomic file.
IAEA Reports Syria to UN Security Council over Covert Nuclear Work
(Russia, China vote against a resolution rebuking Syria for stonewalling an IAEA probe into a desert site bombed in 2007; move coincides with Western condemnations of Syria's crackdown on protests)

(FOJ) Suspected Syrian nuclear facility reportedly bombed by Israel in 2007.
June 10….(Ha Aretz) The UN nuclear watchdog board decided on Thursday to report Syria to the Security Council for covert atomic work, a US-led move coinciding with Western condemnation of Damascus' crackdown on opposition protests. Russia and China voted against the proposal at the UN International Atomic Energy Agency (IAEA), highlighting big power divisions on the issue. With 17 votes in favor and six against, the IAEA's 35-nation board adopted the resolution rebuking the Arab state for three years of stonewalling of an agency probe into the Dair Alzour desert site bombed by Israel in 2007.
US intelligence reports have said Dair Alzour was a nascent, North Korean-designed reactor intended to produce plutonium for atomic bombs before it was bombed to rubble. The IAEA, the Vienna-based UN atomic agency, gave independent backing to the US allegation in a report last month which said it was "very likely" to have been a reactor. The board resolution found Syria, which is also facing Western sanctions over its violent crackdown on pro-democracy protests, in "non-compliance" with its international obligations and reported the case to the Security Council. It came a day after Britain, France, Germany and Portugal handed the council a draft resolution condemning Syria's crackdown on protesters, despite the risk of a Russian veto. The 15-nation council in New York has the power to impose sanctions, as it has done four times over Iran's nuclear program, but diplomats don't believe that will happen any time soon in the Syrian case due to Russian and Chinese opposition. The IAEA board has the power to refer countries to the Security Council if they are judged to have violated global non-proliferation rules by engaging in covert nuclear work. It reported Iran to the Security Council in 2006 over its failure to dispel suspicions that it was trying to develop nuclear weapons. Tehran has since been hit with four rounds of UN sanctions over its refusal to curb sensitive nuclear work. Syria, an ally of Iran, denies harboring a nuclear weapons program and says the IAEA should focus on Israel instead because of its presumed nuclear arsenal.
Egypt's Post-Mubarak Direction Becoming Clearer
June 9….(Trumpet.com) On February 11, the day Hosni Mubarak gave in to protesters' demands and stepped down, President Barack Obama applauded the transition under way in Egypt. He placed the struggle of the Tahrir Square protesters on an "arc of justice" extending from the French revolutionaries to Martin Luther King Jr., lauding their determination. The president said he was "confident that the people of Egypt can find the answers and do so peacefully, constructively, and in the spirit of unity that has defined these last few weeks." Shortly after Mubarak's regime was toppled, Trumpet editor in chief Gerald Flurry addressed the West's naive perspective on the revolution: Many of the Western world's leaders see what is happening in Egypt as good news. They fail to see the strength of Iran and the Muslim Brotherhood, and some of them fail to see the broken will of America, which all the Middle East leaders see! Many people in the West hope to see Egypt transform into a picture of democracy and peace. But what do the Egyptian people want? Are Western leaders willing to look at the reality? A major survey by the Pew Research Center last year showed that the people of Egypt have no interest in Western-style democracy. They actually want strict Islamic rule. A powerful Mubarak was able to control or contain the more extreme views of his own people. But that dam was broken when he resigned.
Four months after Mubarak's ouster, it is becoming clear to more and more analysts that Egypt's revolution was not the democratic triumph starry-eyed liberals mistook it for, and that it is, as Mr. Flurry wrote, a lunge toward the Islamist camp. On May 29, Jerusalem Post columnist Barry Rubin wrote that Egypt is "well on its way to becoming the next Iran." Rubin wrote this about a violent May 15 demonstration at the Israeli Embassy in Cairo in which 185 people were arrested, 18 policemen were injured, and protesters set fire to an Israeli flag (emphasis ours throughout): The demonstration was organized on Facebook by the April 6 Youth Movement, the same "moderate" and "democratic" group so highly praised in the West for "leading" the Egyptian revolution. Asmaa Mahfouz is a leader of the movement. Mahfouz is trying to launch a new revolution against the military rulers. One of the reasons she's protesting the transitional military regime is that the army protected the Israeli Embassy from being seized by the demonstrators.
President Barack Obama believes these people are the hope for the future, and backs them 100 percent. Of course, there are moderate democrats supporting the movement in Egypt, but they are few, and terrible at organizing a political structure. There is no strong moderate party running in the parliamentary elections. The Muslim Brotherhood is well-organized. Rubin continues, saying the "dominant emotion in Egypt today is fear. The dominant response in the West is blindness." Rubin also expressed concern about Judge Mahmoud al-Khodeiri, the former deputy head of Egypt's Court of Appeals, who recently praised the terrorists who bombed the pipeline that carries gas from Egypt to Israel. Judges are supposed to uphold the rule of law. If a judge can cheer those who blow things up, that opens the door to supporting other acts of lawless violence. Wherever Khodheiri draws the line, others will find justification for mayhem. Attack Christians? Kill Jews? Assassinate secularists or government officials? Once lawlessness is rationalized as absolute right, there are no limits. If judges call for violence and murder, invoking blood and treason, how might common people behave? What example is being offered to the national political culture? Obama and European leaders don't get it. We are about to be projected back to the bad old days of radical Arab nationalist regimes competing with each other in militancy, anti-Americanism and hatred of Israel. Except this time they're Islamists, and that's worse.
A look at the way Egypt's Christians have fared since the revolution provides another sobering indication of Egypt's true post-Mubarak trajectory. The situation was tough for Egypt's Christian minority even while Mubarak was in power, but has deteriorated since he stepped down. In Cairo alone, sectarian violence has resulted in 24 deaths, 200 wounded people, and three burned churches in recent months. This surge of sectarian violence has revealed Christian-Muslim hostility to be among the most serious threats to the country's stability. It has revealed that Egypt's revolution was not a victory for democracy, but for those who want Egypt to be ruled by Islam. As far back as July 1993, Mr. Flurry predicted that a radical shift would launch Egyptian politics toward the Islamist camp. That shift is well under way. The end result of Egypt's revolution will not be the democratic Egypt that Western analysts had hoped for, but the birth of another radical Islamist nation.
China Warns US Debt-Default Idea is "Playing with Fire"
June 9….(Reuters) Republican lawmakers are "playing with fire" by contemplating even a brief debt default as a means to force deeper government spending cuts, an adviser to China's central bank said on Wednesday. The idea of a technical default, essentially delaying interest payments for a few days, has gained backing from a growing number of mainstream Republicans who see it as a price worth paying if it forces the White House to slash spending, Reuters reported on Tuesday. But any form of default could destabilize the global economy and sour already tense relations with big US creditors such as China, government officials and investors warn. Li Daokui, an adviser to the People's Bank of China, said a default could undermine the US dollar, and Beijing needed to dissuade Washington from pursuing this course of action. "I think there is a risk that the US debt default may happen," Li told reporters on the sidelines of a forum in Beijing. "The result will be very serious and I really hope that they would stop playing with fire."
China is the largest foreign creditor to the United States, holding more than $1 trillion in Treasury debt as of March, US data shows, so its concerns carry considerable weight in Washington. "I really worry about the risks of a US debt default, which I think may lead to a decline in the dollar's value," Li said. Congress has balked at increasing a statutory limit on government spending as lawmakers argue over how to curb a deficit which is projected to reach $1.4 trillion this fiscal year. The US Treasury Department has said it will run out of borrowing room by August 2. If the United States cannot make interest payments on its debt, the Obama administration has warned of "catastrophic" consequences that could push the still-fragile economy back into recession. "It has dire implications for the economy at a time when the macro data is softening," said Ben Westmore, a commodities economist at National Australia Bank. "It's just a horrible idea," he said.
Financial markets are following the US debate but see little risk of a default. US Treasury prices were firm in Europe on Wednesday, supported by a flight to their perceived safety on the back of the Greek debt crisis and worries about a slowdown in US economic growth. Marc Ostwald, a strategist with Monument Securities in London, said markets were working on the assumption that the US debt story "will go away." But nervousness would grow if a resolution was not reached in the next five to six weeks.
The Republicans' theory is that bondholders would accept a brief delay in interest payments if it meant Washington finally addressed its long-term fiscal problems, putting the country in a stronger position to meet its debt obligations later on. But interviews with government officials and investors show they consider a default such a grim, and remote- possibility that it was nearly impossible to imagine. "How can the US be allowed to default?" said an official at India's central bank. "We don't think this is a possibility because this could then create huge panic globally." Indian officials say they have little choice but to buy US Treasury debt because it is still among the world's safest and most liquid investments. It held $39.8 billion in US Treasuries as of March, US data shows.
Oman is concerned about the impact of a default on the currency reserves of the sultanate and its Gulf neighbors. "Our economies are substantially tied up with the US financial developments," said a senior central bank official, who spoke on condition of anonymity. "It just wouldn't happen," said Barry Evans, who oversees $83 billion in fixed income assets at Manulife Asset Management. "They would pay their Treasury bills first instead of other bills. It's as simple as that." Monument's Ostwald called the default scenario "frightening" and said bondholders' patience would wear thin if lawmakers persisted in pitching this strategy in the coming weeks. "This isn't a debate, this is like a Mexican standoff and that is where the problem lies," he said. Yuan Gangming, a researcher with the Chinese Academy of Social Sciences, a government think tank, smelled some political wrangling behind the US debt debate as the 2012 presidential election draws nearer and said Republicans "want to make things difficult for Obama." But with time running short before the US Treasury exhausts its borrowing room, Yuan said default was a real risk. "The possibility is quite high to see a default of the US debt, which would harm many countries in the world, and China in particular," he said.
Egypt Makes Muslim Brotherhood Legal Party
(Muslim Brotherhood gains official political legitimacy for first time in its 80 years)
June 8….(YNET) Egypt's Muslim Brotherhood's political party was declared legal by Cairo Tuesday, the state news agency MENA said. The achievement is the movement's first since its inception, eight decades ago. "The commission on party affairs has given its approval for the formation of the Freedom and Justice Party," MENA said. The Muslim Brotherhood was officially illegal but mostly tolerated during the rule of president Hosni Mubarak, ousted in a popular revolt on February 11. It was set up in 1928 and an official ban imposed in 1954, over its suspected involvement in a series of political assassinations in the 1950s, including an attempt on the life of Egypt's first republican president, Gamal Abdal Nasser. As the best-organized political movement in Egypt, the Brotherhood announced on April 30 the formation of a "non-theocratic party" to contest up to half of parliament's seats in a September election.
Iranian Subs and Strategy in the Red Sea
June 8….(DEBKAfile Exclusive) The deployment of Iranian "military submarines" in the Red Sea, announced Tuesday June 7, was Tehran's response to the latest International Atomic Energy Agency's report accusing Iran of nuclear work with "possible military purposes." It was also a pointed comment on the controversy in Israel over whether or not to go for the military option. President Mahmoud Ahmadinejad then delivered his most uncompromising statement yet on Iran's nuclear program, calling it "a train with no brakes or reverse gear." Iran claimed its submarines had long-range capabilities without specifying how many or what types had been sent to the Red Sea. Our Western military sources estimate that two vessels of the Qaem type defined as "semi-heavy." Information about this submarine is sparse in the West: It is thought to be a multi-task 1,000-ton submarine capable of firing missiles from deep water with room for naval commando units trained to raid strategic targets. Shortly after Tehran's submarine announcement, Iranian President Mahmoud Ahmadinejad called a news conference in which he presented Iran's nuclear case in exceptionally categorical and inflexible terms. After dismissing the UN watchdog's report as "lacking legal credibility," he declared: "The nuclear issue is like a train which has no brakes and no reverse gear, which means there will be no compromise."
IAEA chief Yukiya Amano also criticized Iran Monday, June 6, for not cooperating with international nuclear experts at the start of a weeklong board meeting in Vienna. This too was Tehran's reply the Wisconsin Project on Nuclear Arms Control, whose key findings were published by Debkafile on June 3: "By April 2011, Iran had accumulated a quantity of U-235 that can be enriched in short order to sufficient 90 percent (weapons grade) uranium for producing four nuclear bombs, steadily stockpiling the material in secret from 2008." According to our Iranian sources, the Iranians felt bound to respond to the information that the Israeli Navy has taken delivery, or will shortly, of two new Dolphin submarines armed according to foreign sources with nuclear missiles. The arrivals will expand Israel's nuclear-capable sub fleet to five, or a 66 increase.
Ahmadinejad's hard-nosed comments were aimed too at Washington, where German Chancellor Angela Merkel and President Barack Obama held talks on the nuclear issue and agreed to pile more sanctions on the Islamic Republic if it continued to forge ahead with its nuclear weapons program. Israel's Dolphin subs are manufactured in German shipyards. The chancellor agreed to speed up delivery of the last two Israel commissioned and made the gesture of easy terms of payment, despite the economic crisis besetting Europe. The way Tehran announced the Red Sea deployment of its submarines indicated an intention to push the radius of its defense lines farther from home waters in the Persian Gulf to the Red Sea in case of military attack on its nuclear program. Debkafile's military sources reckon that Iran will next send the submarines through the Suez Canal up to Syria's naval base of Latakia on the Mediterranean. Five months ago, Iran sent two warships, one of them bearing missiles for its Lebanese proxy Hizballah, along the same route to the same destination. The Egyptian military junta permitted the warships to pass through Suez just a week after Hosni Mubarak was ousted as president, signaling clearly that Cairo was turning a new leaf in relations with Tehran and its Palestinian ally, Hamas, after years of animosity with Mubarak's Egypt.
Six days after those first warships docked in Syria, on Feb. 26, Moscow agreed to sell Syria advanced Yakhont SS-N-26 sea missiles. Every Israeli effort, backed by Washington, to discourage the Russians from letting Syria have those weapons was rebuffed. They may well arrive in Syria at the same time as the Iranian subs. The interconnection of these steps was underscored two days later, on Feb. 28, when the commander of the Iranian Navy, Adm. Habibollah Sayyari, arrived in Latakia, inspected a guard of honor and declared that Iran had acquired its first Mediterranean base. Neither the United States nor Israel reacted to these strategic milestones. The second round of Iranian warships, the submarines, heading through the Suez Canal to Syria, may also go without response.
UN Chief Airs 'Deep Concern' over Naksa Day Clashes
(Ban Ki-moon warns that violence on Syrian the frontier jeopardizes long-held cease-fire, urges restraint from both sides)
June 7….(Jerusalem Post) UN Secretary-General Ban Ki-moon on Monday expressed "deep concern" over Naksa Day clashes that took place between IDF soldiers and pro-Palestinian protesters attempting to infiltrate Israel's borders on Sunday, AFP reported. He called on all parties involved in the Israeli-Arab conflict to exercise "maximum restraint." "The secretary-general regrets the loss of life, and extends his condolences to the families of the victims," said a statement by Ban's spokesman. Syria claimed 23 activists were killed, and 350 were wounded, in the clashes to commemorate the Palestinian "Naksa," or "setback" of the 1967 Six-Day War on Sunday, although the numbers could not be verified. The IDF rejected the reports of 23 deaths as "exaggerated," Army Radio reported on Monday.
Ban condemned "the use of violence and all actions intended to provoke violence," in the statement. "The events of today and of 15 May on the Golan put the long-held cease-fire in jeopardy," the statement warned, referencing last month's Nakba Day protests, which reportedly left 14 infiltrators on the Lebanese and Syrian borders dead. "The secretary-general calls for maximum restraint on all sides and strict observance of international humanitarian law to ensure protection of civilians." Earlier on Monday, Israel Radio reported that Foreign Minister Avigdor Lieberman plans to file a complaint with the United Nations against Syria for its use of Palestinian demonstrators to challenge Israel's sovereignty.
A government official stated that it was clear the Syrian government gave the green light for the protesters to move toward the border. "One can only suppose that there was a decision taken in Syria to exploit the situation to change the subject from what is going on inside Syria," the official said. The official also asked whether the Palestinians feel comfortable "being used as a propaganda tool by an authoritative government butchering its own people." The Reform Syria opposition website said on Sunday that the "Naksa" protesters were poor farmers who were paid $1,000 by the Syrian regime to come to the border. The source also claimed that Syria has promised $10,000 to the families of anyone killed.
Syrian Civilians Paid to Assault Israel Border
June 7….(Israel Today) The mass Arab march on Israel's borders scheduled for Sunday was largely a dud, but nearly two dozens Syrians were reportedly killed while trying to infiltrate the Golan Heights, reported Syrian media. It was apparently more difficult than expected to convince the Arab masses to gather and assault Israel's borders. So, according to the Syrian opposition, the regime in Damascus paid poor farmers $1,000 to cross into Israeli territory and harass the Israeli army. Any who were killed in the stunt were promised $25,000 to their families. The Reform Party of Syria wrote on its official website that Syrian farmers make less than $200 a month, so many were tempted by the offer. And, if Syrian government media is to be believed, at least 23 paid with their lives for accepting the bribe. Israeli army officials noted that very few of the Syrian demonstrators were actually injured or killed by Israeli gunfire, and most were the victims of minefields stretching along the border region. The minefields are clearly marked.
The Reform Party of Syria was furious with the regime of dictator Bashar Assad for sending the poor farmers to their deaths, and accused the government of trying to create a diversion to take international focus off of the bloody pro-democracy uprising taking place in Syria. Thousands of Syrians demanding democratic freedoms have been massacred by government forces. The largest march on Israel's borders marking the anniversary of the start of the Six Day War in 1967, which the Arabs refer to as "the Setback," was to come from Lebanon. But it didn't materialize. Early estimates were that upwards of 100,000 Lebanese would try to cross into northern Israel. But the Lebanese army prevented most from reaching the border region. The Palestinians were only slightly more enthusiastic. Palestinians clashed with Israeli soldiers north of Jerusalem, carrying signs that read "A million martyrs are marching on Jerusalem." They seem to have miscounted, as in reality the numbers were far fewer. Some 40 Palestinians were wounded when Israeli security forces used non-lethal crowd control methods to defend themselves against the rioters. At least four Israeli Arab Knesset members took part in the violent anti-Israel demonstrations, once again prompting calls that they be stripped of their parliamentary immunity.
Netanyahu: The Battle Is Over Israel's Existence
June 7….(Newsmax) Israel's prime minister says attempts by pro-Palestinian protesters to breach the Israeli frontier show that Israel's very existence is at the center of the Mideast conflict. Benjamin Netanyahu says the protesters are not interested in a state alongside Israel. "The argument is over the fact of the establishment of the state of Israel," he told reporters. The border was quiet today after Syrian police stopped protesters from reaching the fence. Israeli officials said the instability in Syria ruled out any prospects for peace and accused the government of orchestrating the deadly unrest to deflect attention from its own crackdown on homegrown protests. Israel also questioned Syria's reported death toll.
Syrian police set up a pair of checkpoints on Monday, including one a half-mile (kilometer) from the Israeli-controlled Golan Heights. Nearly 20 protesters, some waving Syrian flags, were walking down a hill leading to the border when two police officers blocked their advance by extending their arms. Protesters passed Syrian and UN outposts without impediment on Sunday and during a similar border rush three weeks ago, and it was not clear why Syrian security forces intervened Monday. The repeated border challenges play into widespread Israeli fears that the Palestinians will not make do with a state on lands captured in 1967, but want to take over all of historic Palestine, including present-day Israel. Israeli Defense Minister Ehud Barak suggested that the Syrian regime, which harbors militant Palestinian groups such as Hezbollah and a half-million Palestinian refugees in camps along the border, might have instigated Sunday's unrest, and similar unrest three weeks ago. He said it was an attempt to deflect the focus from a crackdown on its own protesters. At least 35 Syrians died in a government assault in the country's north over the weekend and Syrian television reported 40 police were killed in an ambush on Monday. "Could be they think it diverts attention. We have no choice. We have to defend our border," he said. Israeli Foreign Ministry spokesman Yigal Palmor said Israel would file a complaint to the UN. Barak also predicted that Syrian President Bashar Assad is irreparably weakened by the uprising. "I think Assad will fall," Barak told Israel Radio on Monday.
Human rights groups say more than 1,200 people have died in the crackdown against anti-government protesters in Syria since March. Assad has coupled military operations with symbolic overtures the opposition has rejected, including an amnesty for many prisoners and a call for national dialogue. The instability in Syria, Barak said, rules out current peacemaking prospects. Israel and the Syrians last held talks in 2008, but they broke down upon the outbreak of Israel's war in the Gaza Strip. As its price for peace, Syria demands a return of the Golan, a strategic plateau overlooking northern Israel that Israel captured in 1967 and annexed 14 years later. The annexation is not internationally recognized.
Both Palestinian governments, the Western-backed Palestinian Authority in the West Bank and the anti-Israel Hamas government in Gaza praised the protesters. Azzam Ahmed, a top aide to Palestinian President Mahmoud Abbas, accused Israel of "brutally" attacking peaceful Palestinians who "have the right to return to their homes and land." In Gaza, Hamas ordered three days of mourning, calling the dead "martyrs of Palestine."
Sunday's unrest marked the anniversary of the Arab defeat in the 1967 Middle East war, when Israel captured the Golan Heights from Syria, the West Bank and east Jerusalem from Jordan, and the Gaza Strip and Sinai peninsula from Egypt in six days of fighting. The recent protests have drawn attention to the plight of Palestinian refugees who fled or were expelled from homes in Israel during the war over Israel's 1948 creation. The original refugees, and their descendants, now number several million, and they demand "the right to return" to the families' former properties. Israel opposes their repatriation because Palestinians would eventually outnumber Jews in the Jewish state. The fate of the refugees and their descendants is one of the toughest issues in any future Israeli-Palestinian peace accord.
Anti-Assad Rebels Capture Parts of NW Syria
June 7….(DEBKAfile Exclusive Report) Thousands of paramilitary rebels wielding guns and explosives have seized an area of northwestern Syria between the towns of Homs, Hama and Latakiya. Syrian State TV interrupted its broadcasts for the second time Monday, June 6, to announce that "terrorist gangs" had killed at least 120 troops and security officers, most of them in the embattled town of Jisr al-Shughour. In that town, at least 35 protesters were killed by pro-government forces in the last 24 hours. Debkafile's military sources disclose that Syrian President Bashar Assad has dispatched Brigade 555, the strategic reserve guarding the regime in Damascus, and the army's 85th brigade, in a desperate bid to snuff out the armed revolt in the Homs-Hama-Restan-Jisr al-Shughour region. Our sources say rebel control of this area is complete. They have torched all the buildings housing government and ruling institutions and no government forces are to be seen there. Monday night, the rebels seized the army's explosive stores near the big dams on the Orontes River. They used a part of the five tons of explosives they gained control of to blow up the river bridges linking central and southern Syria to the northwest so as to block the passage of tanks and commando reinforcements.
Our intelligence sources disclose that potential mutiny in the Syrian armed forces was first signaled Sunday, June 5, when Brigadier Manaf Tlas, commander of the 105th Brigade of the elite Republican Guard and deputy of the president's brother Gen. Maher Assad, announced that he and his staff officers were going on strike until Bashar Assad met their demands. Those demands relate to the honor of the prominent Tlas clan of the city of Restan. But more importantly, that one of Assad's key commanders was willing to lay down arms in the middle of the government's life-or-death struggle against a rapidly advancing revolt attested to the black mood sweeping the military elite in the regime's direst time of need. Monday night, Syrian TV suddenly interrupted its broadcasts for Interior Minister Gen. Muhammad Sha'er to make an announcement. He said Syria's problem today is not an attempt to overthrow the regime but a deliberate attempt to topple the Syrian state. Syria faces a rebellion staged by armed terrorists, he said. The general was the first Syrian public figure to publicly describe the uprising and demonstrations engulfing the country in terms of a regime fighting for its life. Sunday, Debkafile reported that Assad's security machine is creaking badly, a judgment made by Israeli and Western intelligence watchers on the strength of its failure to raise thousands of Palestinian and Syrian volunteers to brave the Israeli troops manning the Golan. The staged protest fizzled out Monday when only dozens of volunteers turned up opposite the Israeli border, only to be turned back by Syrian troops.
China Has Divested 97 Percent of Its Holdings in US Treasury Bills
(President Barack Obama and President Hu Jintao of China toast during the State Dinner in State Dining Room of the White House, Jan. 19, 2011)
June 6….(CNSNews.com) China has dropped 97 percent of its holdings in US Treasury bills, decreasing its ownership of the short-term US government securities from a peak of $210.4 billion in May 2009 to $5.69 billion in March 2011, the most recent month reported by the US Treasury. Treasury bills are securities that mature in one year or less that are sold by the US Treasury Department to fund the nation's debt.
Mainland Chinese holdings of US Treasury bills are reported in column 9 of the Treasury report linked here. Until October, the Chinese were generally making up for their decreasing holdings in Treasury bills by increasing their holdings of longer-term US Treasury securities. Thus, until October, China's overall holdings of US debt continued to increase. Since October, however, China has also started to divest from longer-term US Treasury securities. Thus, as reported by the Treasury Department, China's ownership of the US national debt has decreased in each of the last five months on record, including November, December, January, February and March.
Prior to the fall of 2008, according to Treasury Department data, Chinese ownership of short-term Treasury bills was modest, standing at only $19.8 billion in August of that year. But when President George W. Bush signed legislation to authorize a $700-billion bailout of the US financial industry in October 2008 and President Barack Obama signed a $787-billion economic stimulus law in February 2009, Chinese ownership of short-term US Treasury bills skyrocketed. By December 2008, China owned $165.2 billion in US Treasury bills, according to the Treasury Department. By March 2009, Chinese Treasury bill holdings were at $191.1 billion. By May 2009, Chinese holdings of Treasury bills were peaking at $210.4 billion. However, China's overall appetite for US debt increased over a longer span than did its appetite for short-term US Treasury bills. In August 2008, before the bank bailout and the stimulus law, overall Chinese holdings of US debt stood at $573.7 billion. That number continued to escalate past May 2009, when China started to reduce its holdings in short-term Treasury bills, and ultimately peaked at $1.1753 trillion last October. As of March 2011, overall Chinese holdings of US debt had decreased to 1.1449 trillion.
Most of the US national debt is made up of publicly marketable securities sold by the Treasury Department and IOU's called "intragovernmental" bonds that the Treasury has given to so-called government trust funds, such as the Social Security trust funds, when it has spent the trust funds' money on other government expenses. The publicly marketable segment of the national debt includes Treasury bills, which (as defined by the Treasury) mature in terms of one-year or less; Treasury notes, which mature in terms of 2 to 10 years; Treasury Inflation-Protected Securities (TIPS), which mature in terms of 5, 10 and 30 years; and Treasury bonds, which mature in terms of 30 years. At the end of August 2008, before the financial bailout and the stimulus, the publicly marketable segment of the US national debt was 4.88 trillion. Of that, $2.56 trillion was in the intermediate-term Treasury notes, $1.22 trillion was in short-term Treasury bills, $582.8 billion was in long-term Treasury bonds, and $521.3 billion was in TIPS.
At the end of March 2011, by which time the Chinese had dropped their Treasury bill holdings 97 percent from their peak, the publicly marketable segment of the US national debt had almost doubled from August 2008, hitting $9.11 trillion. Of that $9.11 trillion, $5.8 trillion was in intermediate-term Treasury notes, $1.7 trillion was in short-term Treasury bills; $931.5 billion was in long-term Treasury bonds, and $640.7 billion was in TIPS.
Before the end of March 2012, the Treasury must redeem all of the $1.7 trillion in Treasury bills that were extant as of March 2011 and find new or old buyers who will continue to invest in US debt. But, for now, the Chinese at least do not appear to be bullish customers of short-term US debt. Treasury bills carry lower interest rates than longer-term Treasury notes and bonds, but the longer term notes and bonds are exposed to a greater risk of losing their value to inflation. To the degree that the $1.7 trillion in short-term US Treasury bills extant as of March must be converted into longer-term US Treasury securities, the US government will be forced to pay a higher annual interest rate on the national debt. As of the close of business on Thursday, the total US debt was $14.34 trillion, according to the Daily Treasury Statement. Of that, approximately $9.74 trillion was debt held by the public and approximately $4.61 trillion was "intragovernmental" debt.
'Obama Vision' Becomes Basis for Mideast Peace
June 6….(Israel Today) Just as Israeli officials feared, US President Barack Obama's "vision" of pushing Israel back to it's 1967 borders has become the basis for international peace efforts in the Middle East. Last week, France offered to host renewed peace talks based on the "Obama vision." Palestinian leader Mahmoud Abbas at the weekend accepted the French proposal, even though it would likely end his campaign to unilaterally declare a Palestinian state at the UN in September. According to the Bethlehem-based Palestinian news agency Ma'an, Abbas and his advisers have realized that the UN statehood bid is a dead end, as the US will never allow the motion to pass in the Security Council. But it appears just the threat of taking such unilateral action has paid off. A former adviser to US presidents on Middle East issues said that Obama's "1967 borders" policy speech was an astounding and unprecedented adoption of Arab positions regarding the peace process with Israel. If Obama's stated conditions are to become the starting point for new negotiations, Abbas has gained far more than he would have at the UN.
However, Abbas will now have to contend with his new government partners in Hamas, who called his acceptance of the French proposal "hasty and misguided." Hamas sees no point in negotiations with Israel based on the 1967 border, or otherwise, as the group remains dedicated to seeing a Palestinian state fully replace Israel. Concerned about seeing Israel further isolated, Prime Minister Benjamin Netanyahu on Sunday said Israel, too, is positively examining the French proposal. Netanyahu did, however, raise reservations over Paris' plan to reach an agreement on borders before broaching the topic of "Palestinian refugees." During his visit to Washington last month, Netanyahu was widely seen as schooling Obama after the latter pushed the idea of returning to the 1967 borders. Netanyahu, like most Israelis, views the 1967 borders as indefensible, and is not prepared to uproot all Jewish life in Judea and Samaria (the so-called "West Bank") nor to sever the Jews' ancient claims to those lands.
Obama to Congress: US Embassy Won't be Moved to Jerusalem
June 6….(JPOST) US president invokes national security interests just as Clinton, Bush did during their terms as part of law authorizing embassy's relocation. US President Barack Obama on Friday invoked US national security interests to notify Congress he will not move the US Embassy from Tel Aviv to Jerusalem. Former US presidents Bill Clinton and George Bush also submitted similar notifications to Congress during their terms. The notification is necessary under a 1995 law that authorized the embassy's relocation but left the decision to presidents. Under the law, such declarations must be made every six months.
Obama issued the same declaration, which under the law must be made every six months, during the first two years of his administration. Obama's notification did not contain a commitment to moving the embassy at some point in the future, unlike Clinton and Bush who did suggest that this may be a possibility.
UN's 193rd Member: Palestine?
(Israel's reality likely to change should Palestinians declare statehood in September)
June 6….(YNET) The United Nations has 192 member states at this time. For Israel, the most pessimistic scenario is to discover one morning that the Palestinians got the 193rd seat, via a unilateral move that circumvents negotiations. However the Ramallah leadership's path to the sought-after seat at the General Assembly in Manhattan is not an easy one at all. First and foremost, the Palestinians are facing the American obstacle. US President Barack Obama declared last week on no less than three separate occasions his objection to the Palestinian intention to seek UN recognition of statehood. On top of the negative response from Washington, Ramallah is facing an admittance process that requires more than just one vote at the UN General Assembly. Over the past weekend, current GA President Joseph Deiss made it clear that the Palestinian Authority will not be able to join as a member state without a Security Council endorsement. Deiss did not intend to adopt a political position or hint to the intentions of General Assembly members, but rather, to merely provide a simple procedural explanation, the GA has no authority to accept a new member state. If the Palestinian Authority indeed wishes to join as a member, it must undergo three stages: Declare statehood, receive the Security Council's approval, and then receive the recognition of more than two thirds of GA members.
The Kosovo scenario
The 1933 Montevideo Convention set four international law criteria for establishing the status of a state: Permanent population, territory defined by permanent borders, effective government and ability to manage both domestic and external affairs. Despite the dispute over the future state's borders, it appears that the Palestinians meet the requirements, especially in light of the Fatah-Hamas reconciliation agreement, which boosted the effective government element. "In fact, the only thing missing for a Palestinian state today is their declaration," says Dr. Robbie Sabel, an international law lecturer at Hebrew University and formerly the Foreign Ministry's legal advisor. Despite the long road they must take in order to receive the status of a UN member state, should the Palestinians declare statehood, the direct implications in the international theater will be dramatic, as many states are expected to recognize "Palestine" immediately after such declaration. "It will be a similar situation to what we are seeing today in Taiwan or in Kosovo; many states recognized their statehood and some did not, such as Israel. Kosovo is not a UN member, but many countries recognize it as an independent state," Dr. Sabel said.
The 2nd declaration
In 1988, PLO Chairman Yasser Arafat took the stage at the General Assembly and declared the establishment of a Palestinian state. Yet the establishment process did not take shape, mostly because of the absence of territory where the Palestinians could realize their sovereignty. Ever since then, they referred from declaring statehood. "There are several estimations as to why they didn't do it," said Dr. Sabel "They may fear Israeli retribution, as they depend on us in terms of handing over funds, electricity, and water supply. This would also constitute violation of the Oslo Accords, which may enable Israel to act unilaterally as well. In addition, if they declare statehood within the 1967 borders, this would constitute renunciation of the 'Greater Palestine,' and that would be a historic compromise." Yet declaring statehood is only the beginning of the road for UN members. "Not every state is a UN member," Dr. Sabel said. "Israel, for example, was established in 1948 but was only admitted into the UN in 1949. Switzerland was not a UN member for almost 50 years." "Admittance into the UN constitutes recognition of a formal state, yet if they wish to be admitted as a member they first need the Security Council's approval, and here we see the power held by the US and permanent Western members," he said.
The Palestinian capital: Haifa
The Palestinians will likely not turn to the Security Council before September, because an American veto is expected to thwart their statehood bid. However, Ramallah may put the US Administration in an embarrassing situation. As opposed to the Security Council, the Palestinian situation in the General Assembly is much better. At this time, 118 states of all UN members belong to the non-aligned movement. They usually vote as a bloc and advance joint interests. For the time being, Abbas can count on these states to recognize Palestine. "Through the non-aligned states, the Palestinians can pass a decision whereby the General Assembly recognizes a Palestinian state with Haifa as its capital," officials in Jerusalem familiar with the issue said. The exact text of the recognition request had not been published. Foreign Ministry officials estimate that a "maximalist" text that includes recognition of a state in line with the 1967 borders will elicit the support of some 140 states. However, a "softer" text may prompt the support of some 170 states. Despite the guaranteed approval of any text brought forth by the Palestinians, General Assembly recognition of statehood is merely a declaratory act. Yet the GA also holds operative powers, such as the ability to establish committees or bodies. The Assembly can indirectly assist the Palestinians by setting up commissions of inquiry, issuing legal opinions, creating bodies that would advice in the process of establishing a state, and so on.
Upgraded status?
According to estimates, the Ramallah leadership will not be able to elicit recognition of statehood of US members by September, and will therefore likely ask the GA to approve a status upgrade. At this time, the Palestinian Authority serves as a UN observer, a status that allows it to take part in sessions, without voting rights or the ability to submit proposals (other states, such as Egypt, do it on the Palestinians' behalf). The Palestinians also cannot field candidates for UN bodies.
The GA can approve a status upgrade with a two-thirds majority. In fact, with the exception of the formal standing of a UN member, the GA can grant the Palestinians all the rights they are currently deprived of. "The GA sets its own procedures, and it can change them," an official in Jerusalem said, but added: "Granting the Palestinians full powers, with the exception of formal membership, may be a problem for the UN because that would blur the line between observer and member. Other states may object." Nonetheless, officials in Jerusalem are preparing for a new, grimmer reality the day after UN recognition of Palestine. Officials fear an international wave of upgrading Palestinian missions as well as harm to Israel's global status, which is shaky as it is. Another possibility is that the Palestinian Authority will exploit its power at the UN to bend current procedures and be admitted to UN bodies. That way, Ramallah would be able to advance anti-Israel decisions. "The rules of the game around here are about to change," an official in Jerusalem summed up the issue.
Israeli Army on Alert after Syrian Bid to Violate Border
June 6….(DEBKAfile Special Report) Day-long clashes Sunday, June 5, escalated towards evening between Israeli troops ordered to prevent border incursions and hundreds of Syrian-Palestinians throwing rocks and attempting to break through. A mass sit-on the border was threatened after Syrian children were toward the Israeli border and Sunday night, Majd al-Shams youth began stoning Israeli troops from the rear. Israel's border contingents remained on alert Sunday night for further disturbances from Syria. Two breaches of the fence occurred during the day at Majd al Shams and Kuneitra on the Golan but the marchers refrained from stepping across into Israel. The breaches occurred during a ceasefire requested by the Red Cross to evacuate wounded. Later Sunday, many more casualties were reported from a powerful anti-tank mine explosion some 3 kilometers inside Syria. Ambulances were seen heading for Kuneitra hospital.
Israeli troops opened fire during the day when the Syrian advance was not stopped by tear gas, shots in the air, firing aimed at legs and loudspeaker warnings in Arabic that they approached the border on pain of death. The soldiers used sniper fire against pinpointed targets of individuals trying to damage the fence and two armed men sighted in near the Kuneitra border. The reinforced contingents were ordered to act firmly and with restraint to prevent a recurrence of the mass breaches of Israel's Syrian, Lebanese, Gaza Strip and West Bank borders on May 15. The Israel-Syrian fence was repaired and strengthened with coiled razor wire, ditches were dug and signs warning of minefields put up. The IDF declared the entire Golan a closed military zone. Ahead of Sunday, the Netanyahu government relayed messages to neighboring Arab leaders that Israel would not tolerate any more assaults on its borders. This latest round of attempted Palestinian incursions was called for June 5 to mark the 44th anniversary of the Arabs armies' defeat by Israel in the Six-Day War. Syrian TV goaded the demonstrators to sustain their assaults on the Israeli border fence after sending a special crew to cover the event, unlike the Assad regime's brutal crackdown of dissent against his own regime which is closed to domestic and foreign media. During the day, 28 protesters were shot dead in northwest Syria. North of Jerusalem, police used rubber bullets, stun grenades and tear gas to push hundreds of stone-throwing rioters back from the Kalandia crossing from the West Bank side. The Palestinians reported 20 minor injuries. In Lebanon, the army and UNIFIL combined forces to prevent disturbances near the Israeli border.
Ahmadinejad: 'No Calm in Mideast as Long as Israel Exists'
(Iran's President Mahmoud Ahmadinejad reiterates call against Jewish State, says 'as long as Zionist regime exists, if only on a small piece of land in Palestine, the region will not see tranquility')
June 6….(YNET) Iran's President Mahmoud Ahmadinejad on Friday repeated his assertion that there will be no tranquility in the Middle East as long as Tehran's archenemy, Israel, continues to exist. "As long as the Zionist regime exists, if only on a small piece of land in Palestine, the region will not see tranquility" he said to a crowd gathered at the mausoleum of Ayatollah Ruhollah Khomeini on the eve of the 22nd anniversary of the revolutionary leader's death. "So all the people of the region shall move towards the disappearance of American domination in the region and the disappearance of the Zionist regime," Ahmadinejad said in the speech, which was broadcast live on state radio. Iran's supreme leader Ayatollah Ali Khamenei also made comments, saying that Iran backs "the undivided country of Palestine which belongs to the Palestinians." "Palestine will return to the arms of Islam, without any doubt," he added.
Iran has not recognized Israel since the 1979 Islamic revolution and backs Palestinian and Lebanese militant groups fighting against it. Ahmadinejad in late May reacted to President Barack Obama's landmark speech on the Middle East, dubbing the idea of the creation of a Palestinian state alongside Israel as a "satanic plan" doomed to "fail." Obama said in the speech in mid-May that the borders of Israel and Palestine "should be based on the 1967 lines with mutually agreed swaps, so that secure and recognized borders are established for both states."
---