WEEK OF JUNE 24 THROUGH JUNE 30
Saudi Arabia Forces Mass on Jordanian, Iraqi Borders
June 29….(DEBKAfile Special Report) The Syrian crisis is on a knifes edge between a Western-Arab-Turkish military offensive in the next 48 hours and a big power accord to ward it off. Debkafile's military sources report heavy Saudi troop movements toward the Jordanian and Iraqi borders Thursday overnight and up until Friday morning, June 29, after King Abdullah put the Saudi military on high alert for joining an anti-Assad offensive in Syria. The Saudi units are poised with tanks, missiles, special forces and anti-air batteries to enter Jordan in two heads: One will safeguard Jordan's King Abdullah against potential Syrian or Iranian reprisals from Syria or Iraq. The second will cut north through Jordan to enter southeastern Syria, where a security zone will be established around the towns of Deraa, Deir al-Zour and Abu Kemal, all centers of the anti-Assad rebellion. The region is also the home terrain of the Shammar tribe, brethren of the Shammars of the Saudi Nejd province.
The Saudi units deployed on the Iraqi border are there to defend the kingdom against potential incursions by Iraqi Shiite militias crossing into the kingdom for reprisals. The Iraqi militias are well trained and armed and serve under officers of the Iranian Al-Qods Brigades, the Revolutionary Guards' external arm. Western Gulf sources report that Jordan too is on war alert. Following the downing of a Turkish plane by Syria a week ago, Turkey continues to build up its Syrian border units with anti-aircraft guns, tanks and missiles towed by long convoys of trucks. A Free Syria Army officer, Gen. Mustafa al-Sheikh, reported Friday that 170 Syrian army tanks of the 17th Mechanized Division were massed near the village of Musalmieh northeast of Aleppo, 30 km from the Turkish border. He said they stood ready to attack any Turkish forces crossing into Syria.
As these war preparations advanced, US Secretary of State Hillary Clinton arrived in St. Petersburg Friday for crucial talks with Russian Foreign Minister Sergey Lavrov. They meet the day before the new UN-sponsored Action Group convenes in Geneva to discuss UN-Arab League envoy Kofi Annan's latest transition proposal for Syria. He hopes for a political settlement that will ward off military intervention. Invited to the meeting are the five veto-wielding UN Security Council members plus Turkey and Arab League envoys from Qatar, Kuwait and Iraq. Annan proposes forming a transitional national unity government in Damascus that includes the opposition and excludes unacceptable regime members. It was widely reported Thursday that Russia had agreed to this formula, even though it entailed evicting Bashar Assad from power. However, Lavrov stepped in to correct the record, stressing in reference to the Annan proposal that Moscow would not lend its support to "any outside interference or imposition of recipes in Syria." This position is doubly aimed at the intensive military movements afoot around Syria.
Clinton and Lavrov are therefore expected to go at the Syrian issue hammer and tongs. The outcome of their meeting will not only determine the course of the Action Group's discussions but, more importantly, whether the Western-Arab-Turkish alliance goes forward with its military operation against Syria. US-Russian concurrence on a plan for Assad's removal could avert the operation. The failure of their talks would spell a worsening of the Syrian crisis and precipitate Western-Arab military intervention, which according to military sources in the Gulf is scheduled for launch Saturday, June 30.
IDF Bolstering Defenses Along Syrian Border
(FOJ) The Syrian crisis has ominous consequences for Israel and the whole world. Bible prophecy indicates that when Russia leads its Ezekiel 38 coalition against Israel, Syria is not among the allies. Therefore, something must "go down" with Syria prior to the great Magog invasion.

Also, the rise of the Antichrist is related to the prophesied fate of Damascus.
June 29….(Jerusalem Post) Fearing advanced Syrian weapons landing in rogue hands, IDF upgrading infrastructure along border; preparing areas to contain Syrian refugees who may flee crackdown. The IDF is bolstering defenses along the Syrian border and beefing up its forces due to concern that terrorist groups are planning a cross-border attack in the Golan Heights, commander of Division 36 Brig.-Gen. Tamir Hyman said on Thursday. Hyman briefed reporters during a tour of borderline military positions throughout the Golan Heights. Division 36 is the IDF formation in command of the Golan and Israel's border with Syria. "Our assumption is that a terror attack or a war can happen without warning," Hyman said. "We are upgrading our infrastructure and renewing operational commands to prepare accordingly."
Israel's concerns range when it comes to Syria and includes the option that the country's advanced weaponry, like Scud missiles and chemical weapons, will fall into rogue hands as well as the possibility that Global Jihad elements operating in the country will try to attack Israel along the border. "The government's loss of control and the instability is a convenient area of operations for Global Jihad elements in Syria," Hyman said. "Even without signs that this is already happening, we need to be prepared. This is the main challenge."
The IDF is concerned by a number of different types of attacks, including a cross-border infiltration into an Israeli town in the Golan, the potential abduction of a soldier or Israeli civilian as well as rocket fire into Israel from Syria. The IDF is also preparing for the possibility that large numbers of Syrian citizens will rush the border to try and flee the Syrian military's violent crackdown. The IDF has prepared a number of areas along the border where it plans to contain the civilians in such a case and protect them from Syrian military forces if needed. The final decision, if to allow the refugees into Israel would be up to the government.
Arab Rage: Putin Recognized Jerusalem's Jewish Past
(At Kotel, Russian president said "Here we see how the Jewish past is etched into the stones of Jerusalem.)
June 29….(Arutz) Arab Muslims are enraged by remarks made by Russian President Vladimir Putin at the Kotel, recognizing Jerusalem's Jewish roots. Putin visited the Kotel Tuesday night and toured the Kotel tunnels. He also said: "Here, we see how the Jewish past is etched into the stones of Jerusalem." This short remark has aroused the wrath of local Arab leaders, who vehemently deny that the Temple Mount is where the Jewish Temples stood and that Jerusalem was the seat of the Hebrew monarchy for many centuries, long before Mohammed was born. Attorney Zahi Najidat, spokesman for the Islamic Movement in "the Palestinian Interior" (i.e., the state of Israel), denounced Putin for allegedly siding with Israel, and mentioned Russia's support for Bashar Assad "who is slaughtering his own countrymen."
The Al Aqsa Institute issued a statement to the press in which it said: "We tell Putin and people like him that the Al-Buraq Wall is exclusive Muslim Waqf property, is an inseperable part of the blessed Al Aqsa Mosque and non-Muslims have no rights at this wall or at the blessed Al Aqsa Mosque, and all historic facts and international documents stress the fact that the Al Buraq Wall is Islamic." "We stress that every stone in the Al Aqsa Mosque and its buildings shows is evidence that it is Islamic and every stone in Al Quds is testimony to Al Quds's Muslim and Arabic nature."
New Egyptian President: Koran is Our Constitution
June 29….(The Blaze) Ever since the supposed Arab Spring placed the Muslim Brotherhood as the majority party in Egypt, we at the Blaze have seen more than our fair share of disturbing videos from various spokespeople and operatives of the Brotherhood. Even so, when the man who is now President of Egypt says things that would sound more fitting coming from the mouth of an Islamofascist, all bets are off. The video at this link will disturb you, and we present it with minimal commentary simply because anything we said would likely dilute the extremity of what is said. For instance, Mr. Morsi has declared that the Koran will now be Egypt's constitution, and that Jihad and Mohammad is the only pathway to follow to take Jerusalem!
Explosions Rock Damascus
| | |
| --- | --- |
| | (FOJ) Damascus is clearly in the crosshairs of several warring elements these days. Al Qaeda has infiltrated the anti-Assad rebel forces. Hezbollah is an Iranian terror proxy that utilizes Damascus as its hub into Lebanon. Israel has long problems with Syria over the Golan Heights. The US and Russia are entangles in the Syrian equation for supremacy. France is the original WWI mandated power over Syria and Lebanon. The Bible holds troubled days for Damascus! |
June 29….(Telegraph) Syrian state television said the explosion was in the car park of the Palace of Justice, a compound that houses several courts. The nature of the blast was not immediately clear. Syria has been hit by a wave of massive explosions in recent months, killing dozens of people. Most of the explosions targeted the security agencies of President Bashar Assad, who is fighting to end a 15-month-old uprising against his rule. Last month, an explosion targeted a military intelligence compound south of Damascus killing 55 people. It was Syria's deadliest blast. Much of the violence that has gripped Syria since the uprising began has been sanctioned by the government to crush dissent. But rebel fighters are launching increasingly deadly attacks on regime targets, and several massive suicide attacks this year suggest al-Qaida or other extremists are involved with pro-democracy elements, with Western assistance to bring down Assad.
Assad Says Syria in a 'State of War'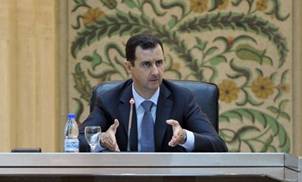 (Syrian president orders his newly appointed government to direct all its efforts at vanquishing the uprising against him)
June 27….(Jerusalem Post) Syrian President Bashar Assad said on Tuesday his country was in a state of war and ordered his newly appointed government to direct all its efforts towards vanquishing the uprising against him. "We live in a real state of war from all angles," Assad told a cabinet he appointed on Tuesday in a speech aired on Syrian state television. "When we are in a war, all policies and all sides and all sectors need to be directed at winning this war." Assad dismissed the arguments of Western countries that have been calling for him to step aside. The West "takes and never gives and this has been proven at every stage," he said. "We want good relations with all countries but we must know where our interests lie," he said.
Syrian forces are accused by the United Nations of killing more than 10,000 people during a 16-month revolt that has posed the greatest threat to four decades of Assad family rule. The president's speech, which also included comments on the benefits of renewable energy and the strategic importance of the Syrian agriculture sector, while troops and rebels battled on the outskirts of Damascus, will be seen as an escalation of Assad's firm rhetoric that has shown no sign of compromise. He said Syrians would learn to support the government once it better explained its plans for political reforms. "When we transparently communicate with citizens, the citizens will understand and support us," he said. "As I have always said, the problem is communicating with the citizen... When we don't explain, the citizen does not know what their capabilities are, so the minister or the government will not be evaluated objectively."
Russian President Putin Visits Western Wall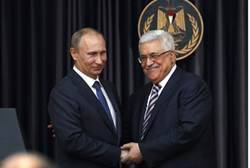 June 27….(YNET) Russian President Vladimir Putin visited the Church of the Holy Sepulchre and the Western Wall overnight Tuesday. Putin arrived at the Old City at 1:30 am, saying that he did not want to miss out on visiting the two holy sites, which have a "special feeling." This is the third visit of the Russian president to the Western Wall. His first visit was before he was elected president, and his second visit was in 2005, during Passover. Throughout the visit, Putin demonstrated curiosity, asked many questions on the history of the place, and spoke about the Jewish connection to the holy site: "You can see how the Jewish past is engraved in the Jerusalem stone," he said.
Earlier, Putin met with Palestinian Authority Chairman Mahmoud Abbas in Bethlehem. In a joint press conference the two held after their meeting, Putin declared that Russia has no problem recognizing an independent Palestinian state, saying, "We did it 25 years ago and our position has not changed." Abbas called to convene a peace conference in Moscow to try to restart the Middle East peace process, nothing that a decision on such a conference was made several years ago but has yet to be implemented.
Russia is an important Mideast player, in part because it is a member of the "Quartet" of mediators that includes the United States, the European Union and the United Nations. Of the four, Russia is seen as the most sympathetic to the Palestinians but has little sway over the group, because the United States has traditionally claimed the dominant role in mediating between the two sides. With negotiations frozen, Abbas has sought to increase Palestinian leverage by seeking UN recognition of a state of Palestine. Palestinian diplomats have also toured the world in search of recognition of Palestine by individual countries. Dozens of countries, including the former Soviet Union, did so after a 1988 statehood declaration by the Palestine Liberation Organization. Putin said Tuesday that Russia sticks by that decision.
The United States and Israel have urged Abbas to halt all attempts to seek recognition of a Palestinian state and wait for a deal with Israel, meanwhile Russia is supplanting the US as the lead negotiator for Middle East Peace.
Heavy Fighting Rages In Syrian Capital of Damascus
June 27….(Jerusalem Post) Syrian government forces battled rebels outside Damascus on Tuesday in what activists said was the worst violence in the suburbs of the capital since an uprising against President Bashar Assad began 16 months ago. Video published by activists recorded heavy gunfire and explosions. A trail of fresh blood on a sidewalk in the suburb of Qudsiya led into a building where one casualty was taken. The Syrian state news agency SANA said "armed terrorist groups" had blocked the old road from Damascus to Beirut. "The clashes led to the killing of tens of terrorists, wounding a large number of them, arresting others and seizing their weapons which included RPG launchers, sniper rifles, machineguns and a huge amount of ammunition," the agency said.
Syrian state television said rebels had kidnapped four-star airforce general Faraj Shahadeh from his home in the heart of Damascus on Tuesday, and that a special forces unit was trying to rescue him. It gave no further details. The Syrian Observatory for Human Rights reported heavy fighting near the Republican Guard headquarters in Qudsiya, and in the Damascus suburbs of al-Hama and Mashrou' Dumar, just 9 km (6 miles) outside the capital. Samir al-Shami, an activist in Damascus, said tanks and armored vehicles were out on the streets of the suburbs and some activists reported that one tank had been blown up.
The British-based Observatory, which has a network of activists across Syria, said security forces and armored vehicles stormed the neighborhood of Barzeh, an opposition toehold inside Damascus, and there were sounds of heavy gunfire. The revolt against Assad's rule has intensified in response to an army crackdown, becoming a civil war. At least 10,000 people have been killed since March 2011 according to the United Nations. Diplomats say the actual number is much higher. Fighting is now frequent in Damascus, once considered a bastion of Assad.
British Forces in Syria, Assad Presidential Compound Under Attack
June 27….(DEBKA) Unconfirmed first reports from British, French and Turkish sources say British special operations forces crossed from Turkey into northern Syria Tuesday, May 26, and advanced up to 10 kilometers inside the country. The same sources report heavy fighting around the Presidential Guards compound on the outskirts of Damascus. Debkafile's military sources note that this compound exists to defend Bashar Assad's presidential palace on Mount Qaisoun overlooking Damascus.
British and Gulf TV stations are again running interviews with dozens of Syrian soldiers taken prisoner by rebel forces and transferred to Free Syrian Army centers in South Turkey. But this time, they are being aired in conjunction with those two developments, indicating pivotal and coordinated military action inside the embattled country, or even the start of western intervention against the Assad regime. Later Tuesday, Gulf military sources confirmed the presence of British special forces in Syria. Our military sources estimate that the British military drive into Syria, if confirmed, is designed to establish the first safe zone along the Syrian-Turkish border, to be followed by more Western military incursions to establish additional zones of safe asylum in other parts of Syria. This follow-up action would depend substantially on Syrian, Russian and Iranian (+ Hizballah) responses to the initial stage of the operation.
The reported British incursion, if confirmed, occurred at the tail end of Russian President Vladimir Putin's 24-hour visit to Israel Tuesday morning and would have posed a direct challenge to his repeated warning that Moscow would not tolerate Western military intervention in Syria and actively prevent it. Similar warnings have issued from Tehran. As for the timing, the double military drive against Assad also occurred hours before a NATO "consultation" in Brussels on the shooting down of a Turkish warplane by Syria last Friday, June 22, which Ankara stated Monday "must not go unpunished." The two-pronged operation, the reported British incursion and major clash at the front door of Assad's presidential palace - would appear to be designed to widen the cracks in his regime and speed its final breakup.
Putin: Don't Rush to Strike Iran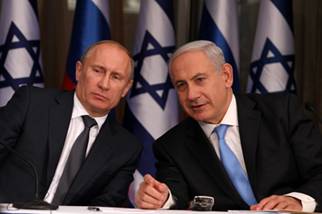 June 26….(YNET) President Vladimir Putin expressed his reservations over the prospect of a military strike in Iran, urging Israel Monday to learn from negative US experience in Afghanistan and Iraq. Putin's comments were made in a meeting with Shimon Peres in Jerusalem, after Israel's president asked the visiting leader to speak out on the Iran issue. "Look at what happened to the Americans in Afghanistan and in Iraq. I told Obama the same thing," the visiting president said in a meeting with his Israeli counterpart, cautioning against hasty military action. "There is no need to do things too quickly; one should not act without thinking first." "Iraq has a pro-Iranian regime after everything that has happened there. These things should be thought out ahead of time before doing something one will regret later," he said. "One should not act prematurely."
'Russia wants peace for Israel'
Earlier in the evening, Putin said that his country "has a national interest in guaranteeing peace and tranquility for Israel." The Russian president noted that the former Soviet Union supported the State of Israel's establishment, adding that his talks earlier Monday with Prime Minister Benjamin Netanyahu were constructive and pertained to the need to boost strategic ties between the two countries. Speaking at a state dinner held for his Russian counterpart, Peres expressed his hope that Putin would contribute to the achievement of peace in the region, making note of his "warm attitude" towards the Jewish state. Peres added that "the Iranian people are not our enemy. Israel does threaten their existence. It is Iran's current regime that indentifies itself as an enemy of Israel and a threat to its existence."
Israel and Russia agree that Iranian nuclear weapons would constitute grave danger for the Jewish state and for the whole world, PM Netanyahu said earlier Monday following his meeting with Putin. I believe that we should be doing two things now: Boosting the sanctions (on Iran) and also boosting the demands," Netanyahu said. The Russian president said the two leaders "spoke in detail about the Syria issue and about the Iranian nuclear program." "I would like to stress again that the negotiations were detailed and very effective," he said. "I'm convinced that the cooperation between Russia and Israel will develop later as well, and this matter certainly meets the demands and interests of both states, in the region and in the world at large."
Israel on the Doorstep of a New Islamic Republic
June 26….(Israel Today) It's official: the Muslim Brotherhood has taken control of Egypt, or will do so in the very near future. To the consternation of many throughout the region, Egypt's election commission on Sunday announced that Muslim Brotherhood candidate Mohammed Morsi would be the next president of the largest and most powerful Arab state. That victory comes just months after the Brotherhood and an allied Islamist group won a strong majority in the Egyptian parliament. Egypt's current rulers in the Supreme Military Council had those election results nullified, but a similar outcome is expected when new parliamentary elections are held. Morsi scored a narrow 51.7 percent victory in Egypt's run-off presidential election against secular candidate Ahmed Shafiq, who was plagued by his ties to former dictator Hosni Mubarak.
Egypt's evolution from secular, Western-aligned dictatorship to an Islamist-controlled regime advocating Sharia Law so closely mirrors what happened to Iran in the late 1970s that Israel is understandably concerned. Iranians chafed under the repressive rule of their former shah, just as Egyptians did under Mubarak. Eager for change, many Iranians were quickly taken in by the promising message of the Ayatollah Khomenei, and propelled his movement to power through newfound democratic freedoms. The very same holds true for the Muslim Brotherhood and its growing support base in Egypt.
Only after attaining overall control of the country did Khomeini show his true face and plunge Iran into darkness and repression on a scale never imagined under the shah. Already, Morsi and the Muslim Brotherhood leadership are hinting at going down a similar path. Despite claims to the contrary for the sake of Western consumption (the Western media has inexplicably, but predictably swallowed those lies), Morsi said Sharia will be a central component of his presidency. During an election rally at Cairo University last month, Morsi told young Egyptians, "The Koran is our constitution, the Prophet is our leader, jihad is our path and death in the name of Allah is our goal. Today we can establish Sharia law because our nation will acquire well-being only with Islam and Sharia."
But like in Iran, it's not the president everyone should truly be worried about. Rather, Western concerns are more properly directed at the religious forces using the presidency as a puppet. In Egypt's case, that puppeteer is Muslim Brotherhood Supreme Guide Mohammed al-Badi. It was Badi, and the rest of the Brotherhood leadership, that advanced Morsi as a candidate for president, confident that he would promote the movement's core tenants. And just what are those tenants? The imposing of Sharia in place of true democratic freedom, for one.
In 2007, former Muslim Brotherhood Supreme Guide Mohammed Mahdi Akef very bluntly explained that the movement would, given the opportunity, use democracy to gain power, and then replace it with Sharia law, which he sees as the "true democracy." "The final, absolute message from heaven contains all the values which the secular world claims to have invented. Islam and its values antedated the West by founding true democracy," Akef told the Egyptian newspaper Al-Karama. Current Supreme Guide Badi suggested that does not bode well for the minorities in Egypt or anywhere else the Brotherhood intends to rule. "Allah's word will reign supreme and the infidels' word will be inferior," Badi said in a televised sermon in 2010.
What about foreign relations, in particular relations with Israel?
Morsi has publicly promised to honor all international treaties and agreements, including the Camp David Accords. But, again, it is reasonable to view that with suspicion as a sound bite intended for Western consumption. During the run-off presidential election, Shafiq strongly cautioned that were it to gain power, the Muslim Brotherhood would provoke armed conflict with Israel by making "Palestine" the core issue for all Egyptians. Shortly after, Morsi appeared at an election rally where a Muslim cleric with ties to the Brotherhood declared that a Morsi presidency would result in the return of Jerusalem to Islamic sovereignty. Again, the man everyone should really be looking at when it comes to these matters is Badi, and according to a 2010 speech he made, the Muslim Brotherhood seeks jihad against both Israel and the US. "Waging jihad against both of these infidels is a commandment of Allah that cannot be disregarded," declared Badi.
None of this means the Muslim Brotherhood will declare war tomorrow. Indeed, it can't at this stage, with Egypt's Supreme Military Council wary of relinquishing full control of the state to the new president and his superiors. But the Muslim Brotherhood is nothing if not patient, and it is gaining some surprising allies in the West. The Obama Administration seems to not share Israel's deep concerns over the Muslim Brotherhood rise to power, and that has more than a few Israelis scratching their heads in wonderment. In fact, Obama is leading the international call for Egypt's army to step aside and let the newly elected Islamists assume full control. Another similarity with the Iranian Revolution is the American response. Like Mubarak, the former shah of Iran was an ally of the US, but found little or no support from Washington as he was toppled from power. And, like Obama with Egypt, as it became clear that radical Islamists would rule Iran in the Shah's stead, the Carter Administration, rather than raise doubt and take action against further regional destabilization, expressed sympathy for and confidence in the ayatollah.
Putin to Israel: Iran Won't Get a Nuclear Bomb.
June 26….(DEBKAfile Exclusive Report) The high point of Russian President Vladimir Putin's noteworthy 90-minute talk with Prime Minister Binyamin Netanyahu in Jerusalem Monday, June 25, was Putin's firm assertion that Iran will not get a nuclear bomb. He also dismissed reports that the third round in Moscow of six-power talks with Iran (June 18-19) led nowhere, stressing they were serious and substantial. The next round taking place in Istanbul on July for technical discussions is, according to the Russian president, of prime importance. For the first time, he explained, the nuclear negotiations with Iran will get down to the core issues and would therefore of greater significance than the "Ashton-Jalili" sessions. (He was referring to European foreign executive Catherine Ashton who chairs the negotiations and Saeed Jalili, senior Iranian negotiator.)
Putin corrected the general impression that Russia has confined itself to the role of passive bystander in the bargaining with Iran: Quite the reverse, he said: Moscow has been proactively working for accord behind the scenes and its "input" to the process "is considerable." Although the word "intelligence" was not mentioned, it was clearly intimated by the Russian visitor when he said, "We [Russians] know more about what is going on with regard to Iran's nuclear capabilities than the Americans." It was Putin's way to scoff at Israel for investing so much time and strategic assets in endless wrangling over how to handle the Iranian threat with American security, military and intelligence chiefs, when the Netanyahu government would be better served by sparing a fraction of that time for talking to Moscow.
In conclusion, he stressed to Netanyahu that it was unnecessary for Israel to use military force against Iran's nuclear program. Israel knows exactly how much Russia has done to prevent Iran building a nuclear weapon," he said. "A nuclear weapon in Iranian hands would be contrary to Russian interests, and so it will not get one," he stressed
US President Obama Undermining Security of Israel
June 25….(FOJ) President Obama's campaign to oust Hosni Mubarak in Egypt has come full circle. The US President, under the guise of promoting democracy in the Arab world, has subverted a basic building block of the Middle East Peace process, and placed Israel's security in further jeopardy. Even in the last week, when Egypt's election results were being scrutinized, Obama made it plain that the Muslim Brotherhood must be granted victory in Egypt, and that the Egyptian military should stand aside or else lose America's foreign aid. One must now wonder what Obama and the EU have in store for Syria, once Mr. Assad has been banished. Whatever their democracy world order masterplan calls for, it is certain to antagonize Russia and create and ever growing threat to Israel's security!
Morsi Declared Winner of Egypt's Presidential Election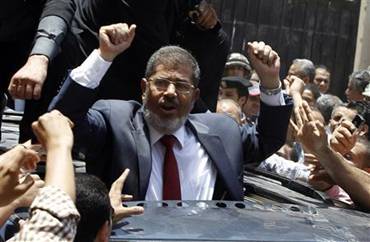 June 25….(Al Jazeera) The Muslim Brotherhood's Mohammed Morsi has officially won Egypt's presidential election and will be the country's next president, the electoral commission has announced. Morsi picked up 13.2 million votes out of just over 26 million, giving him about 51 per cent of the vote. His competitor, Ahmed Shafiq, the final prime minister under Hosni Mubarak, received 12.3 million. More than 800,000 ballots were invalidated.
Farouq Sultan, the head of the election commission, delivered a long speech before announcing the results in which he defended the body's "independence and integrity" amidst what he called meddling by unnamed political factions.
The final results: Turnout: 26,420,763 (51 per cent) Invalidated votes: 843,252
Morsi: 13,230,131 votes (51.7 per cent of valid votes)
Shafiq: 12,347,380 votes
The two candidates filed 456 complaints about the electoral process, Sultan said, most of them allegations of either forgery or Christian voters being blocked from polling stations in Upper Egypt. The vast majority of those complaints were dismissed. Tahrir Square erupted into celebration after Morsi's victory was announced. Tens of thousands of his supporters waved Egyptian flags and chanted "God is great" and "down with military rule."
Mohamed Hussein Tantawi, Egypt's military ruler, congratulated Morsi on his victory, state television reported. Reactions also trickled in from around the region: The governments of Turkey, the United Arab Emirates, and the Palestinian Authority congratulated the winner.
Binyamin Netanyahu, the Israeli prime minister, said in a statement that he "respects the outcome" of the election, and "expects to continue cooperation with the Egyptian administration." There was no immediate reaction from Shafiq's campaign.
Gehad el-Haddad, Morsi's campaign spokesman, said in an interview shortly after the results were announced that Morsi would work to be a "president for all Egyptians." The president-elect is expected to take his oath of office later this month in front of the country's supreme court, though a spokesman said on Facebook that Morsi would take the oath in front of parliament, the "only elected institution" in the country. The Muslim Brotherhood said in a statement that Morsi had resigned his positions in both the Brotherhood and its Freedom and Justice Party, fulfilling a campaign pledge.
Morsi's victory caps off more than a week of behind-the-scenes negotiations between the Brotherhood and the ruling Supreme Council of the Armed Forces (SCAF). He claimed victory just hours after last week's runoff election, based on unofficial numbers tallied by the Brotherhood, but the commission delayed its official announcement until Sunday. In the intervening days, Khairat al-Shater, the Brotherhood's political boss, met generals from SCAF at least once. Sources say they were negotiating exactly what powers the president will have.
Egypt's New President: Our Capital 'Shall be Jerusalem, Allah Willing'
(Morsi: Our cry shall be: 'Millions of martyrs march toward Jerusalem')
June 25….(In The Days) Mohammed Morsi was declared Egypt's first Islamist president on Sunday, chosen in the freest elections in history that left the nation deeply polarized between supporters of an old regime figure and those eager for democratic change. It was the culmination of the tumultuous first phase of a transition launched 16 months ago with the uprising that ousted autocratic leader Hosni Mubarak, who was replaced by a ruling military council headed by Mubarak's defense minister of 20 years. It is the start of a new struggle with the military to restore the powers that the ruling generals stripped from the presidency even before the victor was declared. And it was not the outcome desired by most of the liberal and secular youth groups that drove the uprising. A huge crowd of Morsi supporters celebrated in Cairo's Tahrir Square, the birthplace of the uprising, as soon as the result was announced on live television. Some released doves with Morsi's pictures over the square and others set off fireworks. Morsi's spokesman Ahmed Abdel-Attie said words cannot describe the "joy" in this historic moment. "We got to this moment because of the blood of the martyrs of the revolution," he said at a news conference after the results were announced. "Egypt will start a new phase in its history." The country's last four presidents over the past six decades have all came from the ranks of the military. This is the first time modern Egypt will be headed by an Islamist and by a freely elected civilian. The country's new constitution is not written and the authorities of the president are not clear. The country is deeply divided between supporters of the Brotherhood, liberals and leftists who also decided to back them as a way to stand up to the military, and other secular forces who fear the domination of the Brotherhood. The small margin of victory for Morsi also sets him for a strong opposition from supporters of Shafiq, viewed as a representative of the old regime.
Muslim Brotherhood's Muhammed Morsi Takes Over Egypt
June 25….( DEBKAfile Special Report) Egypt's Muslim Brotherhood has achieved the goal set at its foundation 84 years ago. Its candidate Mohammed Morsi was declared Sunday afternoon, June 24, victor of last week's presidential election runoff with 51.73 percent, beating his rival, Ahmed Shafiq, former prime minister under the ousted Hosni Mubarak. Brotherhood supporters massed in tens of thousands at Tahrir Square set up a great cheer. Before the results were announced, they called for the Supreme Military Council ruling Egypt in the interim to step down and are now preparing to fight the generals to win for their president the sweeping powers assumed by the generals ahead of the election. Although elected more or less democratically, Morsi and his party are expected to turn the Egyptian revolution into the cornerstone of an Islamic state more closely akin to the Islamic Republic of Iran than the democratic, secular state envisioned by the revolutionaries when they fought for Mubarak's overthrow.
In time, Israeli will discover its three-decade old peace pact with Egypt is also destined to go by the board as the Islamist majority in parliament gives Egypt a new constitution broadly based on the Sharia.
The military council, though widely charged with usurping power, proved helpless against the Islamic tide which polarized rather than sweeping the country. The close election results showed Egypt to be deeply split into at least two large camps and this bodes ill for its future stability. The generals will have no choice but to come to terms with the Muslim Brotherhood. But any deal they reach will be short-lived because the Islamists have the legislative power to enact laws for stripping the military elite of its privileges. Some of the generals may choose to retire rather than support the Brotherhood.
The first to read the writing on the wall was Mubarak's former intelligence chief, Gen. Omar Suleiman, who dropped out of the presidential race at an early stage. The last DEBKA-Net-Weekly's sources disclosed that Suleiman had boarded a flight to Munich, Germany last Wednesday, June 20. He was quick to foresee that the Muslim Brotherhood, backed by the Obama administration, was heading for rule over Egypt. Having devoted much of his career to putting Muslim Brotherhood activists behind bars, Suleiman knew that he could expect nothing more under the new regime than the fate of his old boss, Hosni Mubarak, namely, a slow, cruel death in prison.
In another part of Cairo, supporters of Ahmed Shafiq demonstrated waited out the results by protesting against "foreign intervention" in Egypt's democratic process. They accused the US of tilting the election against their candidate. Disgruntled pro-democracy secular activists stood quietly in Cairo's emblematic square in mourning for the revolution they lost.
Israel Entering 'Deeply Problematic' Period With Egypt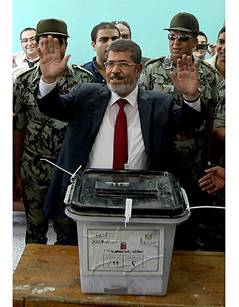 June 25….(The Times of Israel) Israel must brace itself for a deeply problematic period in its relations with Egypt, a former Israeli ambassador to Egypt said Sunday afternoon, responding grimly to the election of Muslim Brotherhood candidate Mohammed Morsi as Egypt's president. While Israel's political leadership issued no immediate response to the election result, and the Foreign Ministry also had no immediate comment, ex-envoy Zvi Mazel was unequivocal in expressing his concerns.
Incoming Egyptian president Morsi seeks the destruction of Israel, charged Mazel, who was Israel's ambassador to Cairo in the late 1990s. "He has said he wants to conquer Jerusalem." During the presidential election campaign, said Mazel in an Israel Radio interview, Morsi was deliberately vague on the issue of ongoing relations between Egypt and Israel, which signed a peace treaty in 1979. But Morsi shared platforms "with some of the most extreme" politicians, the former ambassador said.
Mazel predicted that Morsi and the Brotherhood would swiftly widen and tighten their grip on Egypt. He said the incoming president would likely reinstall the Islamist-dominated parliament that was dissolved earlier this month by Egypt's interim military rulers. And "within six months," he went on, Egypt's powerful generals would be replaced by figures loyal to the Brotherhood. The ex-ambassador said Morsi's victory also constituted a major boost to Hamas, the Islamist movement that controls Gaza and seeks Israel's elimination.
Mazel said that the US, under Obama had placed Egypt's military leadership in a very difficult position in recent weeks, and had seemed more interested in having the Brotherhood come to power than in heeding the concerns of the interim military leadership. The Egyptian military's move last week to deprive the presidency of some of its powers, notably the right to go to war, was a signal to the US and Israel of its fears about where Egypt might be heading, a signal, said Mazel, "that the US and Israel failed to read."
Lavrov: Don't Threaten Iran Over its Nuclear Program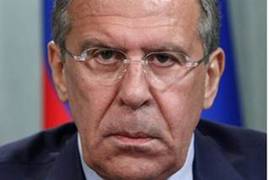 (Russia's Foreign Minister: Iran should not face threats over its nuclear program)
June 25….(Arutz) Russia's foreign minister said on Friday that Iran should not face threats over its nuclear program and that a quick settlement of the standoff over it isn't realistic. The Associated Press quoted Foreign Minister Sergey Lavrov as having said the latest round of talks in Moscow this week between six world powers and Iran has been "quite useful," even though there was no breakthrough. He said talks must continue without "any artificial deadlines or ultimatums." High-level nuclear talks in Russia between Iran and six world powers were suspended this week, but experts from both sides will meet next month to see if there is enough common ground for new negotiations. AP noted that Russia's President Vladimir Putin is expected to face a strong Israeli demand to take a tougher line on Iran when he visits the Jewish state next week, but Lavrov's statement signaled that Moscow will likely respond to Israeli calls for stronger action with its usual advice to be patient and continue talks. "In order to settle the issue, it's necessary to refrain from constant threats of using force, abandon scenarios aimed against Iran, and stop dismissing the talks as failure," Lavrov was quoted as having said on Russia's Rossiya 24 television. He said the international talks must not be dragged out, but that it would be wrong to "put forward any artificial deadlines and ultimatums and say that if there is no final agreement by the end of July or August, and there simply can't be any in such a (short) period, then we will end talks and launch some kind of bellicose actions." The failed talks in Moscow followed a bruising session in Baghdad in May that failed to make any noticeable progress beyond agreeing a date for more talks.
In a hint of compromise, Iranian President Mahmoud Ahmadinejad said on Monday that Iran is ready to suspend its controversial enrichment of uranium to 20 percent if Europe guarantees delivery of nuclear fuel for its reactors. Former Kadima MK Tzahi Hanegbi criticized this week the United States and its conduct during the negotiations with Iran on its nuclear program. Hanegbi, formerly the chairman of the Knesset's Foreign Affairs and Defense Committee, accused the United States of taking part in meetings aimed at wasting time and creating a false impression.
US Secretary of State Hillary Clinton warned this week that some in Iran "are saying the best thing that could happen to us is be attacked by somebody, just bring it on, because that would unify us, it would legitimize the regime." Clinton made the remarks in an interview with Charlie Rose on Wednesday. The interview was a joint interview with former Secretary of State James Baker, who said that only the United States, not Israel, would be able to stop Iran from obtaining a nuclear weapon. At a meeting with Clinton in Washington on Wednesday, Vice Prime Minister and Kadima head Shaul Mofaz said that it was imperative that Iran's nuclear program be stopped, and that no option should be taken off the table. "After the failure at the third round of talks with the Iranians in Moscow, it is time for the United States and the Western powers to impose more severe sanctions in the oil embargo and financial sectors in order to stop Iran's nuclear development program," Mofaz said at the meeting. He added that in addition to these measures there is a need "to continue to prepare all of the other options." Agreeing with Mofaz was former British Prime Minister and current Quartet Middle East envoy Tony Blair. In an interview on Army Radio Thursday, Blair said bluntly that "all options, including the military option, are still on the table. All these options are terrible," Blair said, "but Iran cannot be allowed to go nuclear.
US Concerned Israel May Launch Attacks on Syrian WMD Sites
June 25….(The Washington Free Beacon) US intelligence agencies are closely watching Israel's military for signs it will conduct strikes on Syria's stockpiles of chemical weapons, amid concerns the deadly nerve agents could fall under the control of Hezbollah or al Qaeda terrorists, US officials said. Syria's arsenal remains vulnerable as the result of the internal conflict currently underway in Syria between government forces and opposition rebels, one official said. "Everyone suspects Syria maintains an active chemical weapons program; and it would be dangerous not to plan accordingly," the official said. As for concerns the weapons will be captured or transferred, the official said: "Most countries that have CW stocks view it as a strategic, not tactical, tool, and strategic tools are usually pretty well protected and aren't given away lightly."
However, other US officials said special operations forces are prepared to take action inside Syria in the event the regime falls and the country spirals further into chaos. The teams would seek to secure or destroy stockpiles of chemical arms to keep them from being taken over by terrorists. Hezbollah has been very active in Syria, and there are reports that al Qaeda terrorists have moved into Syria during the current crisis. The exact size of the Syrian chemical arsenal is not known. The Center for Strategic and International Studies reported several years ago that Syria has stockpiled 500 to 1,000 metric tons of chemical agents. The weapons are said to include long-lasting VX nerve agent and less-persistent Sarin nerve agent, as well as mustard blister agents. Most but not all of the weapons stockpiles are known to US intelligence agencies.
The New York Times reported Thursday that CIA operatives are working in southern Turkey to coordinate foreign assistance to Syrian rebel forces. Recent statements by senior Israeli military officials prompted US concerns over an Israeli strike on Syria. Senior officials in Israel told the newspaper Yedioth Ahronoth that if Syria's army gave chemical weapons to Hezbollah or other terrorists an Israeli attack would be needed.
The newspaper reported May 31 that Israel failed to prevent Syria's transfer of M-600 rockets to Hezbollah and the weapons can now threaten central Israel. One military source was quoted as saying that mistake would not be repeated.
Israeli Maj. Gen. Yair Golan, commander of forces deployed on the Syrian and Lebanese front, was quoted in press reports expressing concerns about Syria being used as "a warehouse for war materiel that feeds terrorist elements in the region."
Golan also said there were reports that al Qaeda terrorists are working against the regime in Damascus and those terrorists eventually would target Israel, perhaps in the coming months.
IDF Deputy Chief Maj. Gen. Yair Naveh also said June 11 that Israeli forces must be on alert because Syria's military has "the largest chemical weapons arsenal in the region, which can reach any spot in Israel." He expressed worries that the weapons could "fall into the hands of the rebels or the terrorists." A State Department arms compliance report from 2010 stated that Syria is also believed to have an offensive biological weapons program in addition to the chemical arms. Calls for military intervention could increase if Syrian forces begin using the deadly chemical weapons in battling opposition forces.
A Syrian rebel leader, Col. Riad al-Asaad of the Syrian Free Army, told Al Jazeera June 8 that Syrian military aircraft had dropped chemical bombs that poisoned people, and that government forces had distributed gas masks to troops 10 days earlier in preparation for the use of the weapons against northern areas of the country. State Department cables disclosed last year revealed Syria had obtained large quantities of chemical weapons precursor agents from China, Italy, and other states.
A July 10, 2008, cable said: "While Syria proclaims its desire to cooperate with the IAEA in investigating serious evidence of a covert nuclear program and allowed an extremely restricted June 22-25 IAEA visit to investigate a covert nuclear program, Syria has never accounted for its [chemical weapons] stocks, refuses to join the Chemical Weapons Convention, and is modernizing its long-range missile systems in cooperation with Russia, North Korea, and other countries." "There remain suspicions Syria could be sharing missile technology with Hezbollah," the cable said, noting, "Just as Washington has done in past demarches regarding Syrian WMD and missile programs, Post believes a new scrub of releasable intelligence would strengthen our arguments regarding the gap between Syrian rhetoric and actions." A June 20, 2006, cable reported that Iran was assisting Syria's chemical warfare program with construction of four to five precursor chemical production facilities. "Iran would provide the construction design and equipment to annually produce tens to hundreds of tons of precursors for VX, sarin, and mustard," the cable said.
The Moral Bankruptcy of the UN "Human Rights" Council
June 25….(Stand For Israel) The United Nations' Human Rights Council, a 47-nation body that boasts the membership of virtually every major human rights abuser on the planet as well as, inexplicably, the United States and Canada, opened a 3-week session earlier this week. That sound you hear is cheering from every thugocracy, dictatorship, banana republic, and junta, knowing that, for three glorious weeks, they'll be able to tie the Western world in knots by focusing on the "crimes" of democracies while deflecting attention from their own (far more serious) abuses. According to the official schedule, next week on June 27th the council will hold a 90-minute debate on Syria, possibly featuring Kofi Annan.
The following week, on July 2nd, the Council will feature an entire day on alleged violations in the "Occupied Palestinian Territory (OPT)," featuring Richard Falk, a notorious Israel-hater and 9/11 conspiracy theorist who has been hired as the Council's "expert" on "Palestine." That's 90 minutes on the butchery taking place in Syria and an entire day spent bashing Israel, once again. That seems par for the course for the UN.
Without psychoanalyzing the guilt-ridden, self-flagellating Western mopes who participate in this charade, you have to marvel at the brilliance of the human rights abusers who clamor to sit on the Council precisely so they can ensure that their murderous regimes are never criticized. But the cause of human rights, a vital and increasingly endangered cause, is done a tremendous disservice by the willingness of Western democracies to sit in consort with the Chinas, Syrias, and Sudans of the world and pretend that we're all equally interested in human rights. The Council's disproportionate focus on Israel is only partially due to Arab hatred of the Jewish State, other countries go along with it to keep their own abuses off the agenda. If we the world were truly interested in advancing the cause of human rights, we should look for other avenues to support it and extricate ourselves from the embarrassing farce of the UN "Human Rights" Council.
WEEK OF JUNE 17 THROUGH JUNE 22
Al-Qaeda to Egypt: Cancel Treaty With Israel
(Terror group's leader al-Zawahari says goal is to stop Israel from turning Jerusalem into Jewish city)
June 22….(YNET) A l-Qaeda's leader has urged Egypt to cancel its peace treaty with Israel and to establish Islamic rule. He said the goal is to stop Israel from turning Jerusalem into a Jewish city. Ayman al-Zawahri issued his 10th message to Egypt since taking over al-Qaeda's leadership after founder Osama bin Laden was killed in an American raid in Pakistan last year. He charged that Egypt's ruling military council takes orders from the United States. Al-Zawahri called on the Islamic movements to unite against what he described as "the secular American schemes that only seeks evil to Egypt."
FOJ Note: It should be noted that Al Qaeda leader Zawahiri came out of the Egyptian Muslim Brotherhood
Ahmadinejad Calls for 'New World Order' Without Nuclear Monopoly
June 22….(Ha Aretz) Iran's president defended his nation's right to develop nuclear energy on Thursday during a visit to Brazil. President Mahmoud Ahmadinejad's press conference came two days after nuclear talks with world powers in Moscow ended without progress. He spoke to journalists on the sidelines of the UN conference on sustainable development being held this week in Rio de Janeiro. In order to tackle the social and economic inequalities and the injustice currently undermining human dignity world-wide, there is a great need for a "new world order," he said through a Portuguese-speaking translator. "This order would be based on compassion and justice, and in it, all humanity would be respected," he said, pointing out that in the world today, a small minority has the power to make decisions, without consideration for the needs of the majority. A sign of the injustice in the current world order, he said, is the nuclear proliferation question. "The countries that have nuclear arms today, and that at certain moments used those arms, today through threats are telling other countries they cannot have these weapons," he said. "We believe that nuclear energy, along with other forms of energy, should be accessible to all nations and is the right of all nations. But nowadays, it is monopolized by a few."
No Light at the End of Egyptian Tunnel
June 21….(In The Days) Egypt's political upheaval is by no means over, but its uneasy neighbor Israel is not waiting for the outcome. Desert defenses are being strengthened and strategy revised as a once stable relationship splinters. Shortly after the Muslim Brotherhood claimed victory in Egypt's presidential vote on Monday, unidentified gunmen crossed the Sinai border and killed an Israeli worker. There was no suggestion the two events were linked, but the violence underscores how security in the Sinai Peninsula has deteriorated since the downfall of President Hosni Mubarak in 2011, with no hope of any swift solution while Cairo remains convulsed by political uncertainty. "What is going on along the southern border worries me, and the ideology of political Islam in Egypt worries me, so I need to sleep with one eye open," said Ilan Mizrahi, a former Israeli national security adviser and ex-deputy head of Mossad.
Israel faces a dilemma of major strategic consequences. Its 33-year peace with Egypt has been a cornerstone of regional stability and an economic boon for both countries, thanks in part to generous US aid. No one expects Cairo to bin the peace accord any time soon, even if the Muslim Brotherhood, which is traditionally hostile to the Jewish State, does manage to consolidate power in the face of an Egyptian military out to conserve its own authority.
A demilitarized Sinai is the keystone of the peace. But for the past year there has been growing lawlessness in the vast desert expanse, as Bedouin bandits, jihadists and Palestinian militants from next-door Gaza fill the vacuum, tearing at already frayed relations between Egypt and Israel. "We need to be sensitive about what is going on in Cairo and try to make Egypt understand that this needs to be stopped," said Mizrahi in a telephone interview. "If nothing happens, then I expect my country to react as we know how to react and stop these attacks on our civilians," he added, suggesting that if needs be, Israel should cross the border to track down its enemies. Such a move would mark a dangerous turning point in an already inflammatory region.
Israel has remained largely silent as Egypt has struggled in the difficult transition from de-facto dictatorship to democracy, via revolution and growing Islamization. Prime Minister Benjamin Netanyahu has ordered ministers not to talk in public about the situation for fear of exacerbating tensions. But there are signs of growing public frustration in Israel. Last August, eight Israelis died in a cross-border attack blamed on Palestinian militants from the nearby Gaza Strip. Earlier this week, Israel said two grad rockets that hit its territory were fired out of Sinai, a charge Egypt denied. The worsening security in the south has come at a time of increased tensions in the north, tied to the 15-months-long Syrian crisis, and continuous, low-level warfare in Gaza.
Israeli officials have so far ruled out direct intervention in the Sinai and have instead urged Egypt to resolve the problem by itself, letting its military dispatch more troops to the peninsula than allowed for by their historic, 1979 peace treaty. At the same time, Israel is speeding up construction of a 5-metre (16-foot) high barrier that will run most of the 266 km (165 miles) from Eilat on the Red Sea's Gulf of Aqaba up to the Gaza Strip on the Mediterranean. "We are in a race against the clock to close the border," said Gaza Division Southern Brigade Commander Tal Harmoni following Monday's attack, in which the Israeli army shot dead at least two of the militants before they could return to Egypt. But as the Israelis have discovered in Gaza, a fence does not keep out rockets or missiles. So unless it opts for direct intervention, it will have to depend on Egyptian intervention.
The Israeli government has remained in close contact with the Egyptian security apparatus since the downfall of Mubarak and officials, speaking off the record, say relations with the generals in Cairo remain essentially good. Certainly there was no murmuring from Israel this week when Egypt's military announced it would drastically limit the remit of the new president, most probably Brotherhood candidate Mohamed Morsy. By contrast, Washington said it was "deeply concerned" by this and asked the army to transfer full power to an elected civilian government as previously promised.
One of Mubarak's greatest services to Israel was the role he played in containing the Islamist Hamas movement, which rejects Israel's right to exist and has close ties to the Brotherhood, limiting its access to weapons and hemming in its leadership. Israel believes an empowered Brotherhood will reverse that policy, creating instant friction between the erstwhile allies.
Southern Baptists: Gay Rights is Not Civil Rights
June 21….(Newsmax) A day after electing their first African-American president, Southern Baptists passed a resolution opposing the idea that same-sex marriage is a civil rights issue. Thousands of delegates at the denomination's annual meeting in New Orleans on Wednesday were nearly unanimous. It affirms Southern Baptist belief that marriage is "the exclusive union of one man and one woman" and that "all sexual behavior outside of marriage is sinful." It acknowledges that gays and lesbians sometimes experience "unique struggles" but declares that they lack the "distinguishing features of classes entitled to special protections." The nation's largest Protestant denomination is attempting to broaden its appeal beyond its traditional white Southern base. At the same time, leaders said they feel it is important to take a public stand on their opposition to same-sex marriage.
Nuclear Talks in Moscow Between Iran, West End in Failure
(EU's foreign policy chief says gaps between sides remain fundamental; nuclear experts to meet again early next month in Istanbul.)
June 20….(Ha Aretz) The European Union's foreign policy chief Catherine Ashton grimly summed up the third round of nuclear talks with Iran, saying at a press conference in Moscow that the gaps between the Islamic Republic and the six Western powers remain significant and fundamental. "The choice is Iran's," Ashton said. "We expect Iran to decide whether it is willing to make diplomacy work." She added that the six Western powers remained united in their position, and that they had once again presented to Iran the package it was offered in the previous round of talks in Baghdad. According to the offer, Iran would stop 20 percent enrichment of uranium, shut down the Fordow nuclear facility and ship out stockpiled highly-enriched nuclear materials. According to Ashton, Western representatives arrived at the talks prepared to make progress if Iran agrees to the offer. The exchanges, she said, "were detailed, tough and frank. We have begun to tackle critical issues (but) it remains clear that there are significant gaps between the substance of the two positions." The EU's foreign minister said that on July 3 experts from both sides will meet in Istanbul to discuss the West's proposal and Iran's response.
US & Russia Deploy in Syria; Al-Qaeda in Middle of the Mix
FOJ Note: I personally believe that Bible prophecy indicates that the Damascus (Syria) will be the climactic epicenter of the beginning of the rise of the Antichrist. The reality of the fact that both Hezbollah and Al Qaeda are heavily entrenched in this current crisis is explosive! This is one of the most dangerous situations our world has faced in a very long time. The infamous Middle East Peace Process is totally dead, and the ominous wildcard of nuclear annihilation is causing perplexity among the nations, (Luke 21) just as Jesus predicted 2000 years ago. In the crosshairs, of all this chaos lies Damascus, and from there it will be a different world

.

June 20….(DEBKA) The failure of US President Barack Obama and Russian President Vladimir Putin Monday, at the G20 summit in Los Cabos, Mexico to agree on terms for Syria and Iran holds the potential for three equally dire scenarios to unfold in Syria: It could degenerate into another Afghanistan; or another Balkans, or al Qaeda's next war arena. Potentially counterpoised in Syria today are, on the one side, the United States, Europe and their Arab allies; on the other, are Russia, China, Iran and Hizballah. The last group is preparing to show its muscle with a vast joint military exercise in Syria. Al Qaeda has begun to seep through the cracks. The Assad regime is not just shedding blood but bleeding itself, but it stays alive because 40 percent of the Syrian population is behind it and the rebel movement is deeply fractured. Syria is therefore in the process of breaking up into three balkanized segments: The United States and its European and Arab allies in the northern, central and eastern regions. The Russians, along the Mediterranean coastal strip. Russian warships are on their way to secure their base at Tartus. In these circumstances, Iran and HIzballah will intensify their effort to prop up the Assad regime and solidify their grip in Damascus. So three world forces may end up fighting in Syria and dividing it up between them. Al Qaeda will have achieved its object of corralling America and Russia on one unruly territory and easily within reach of attack.
Iran, Russia, China, Syria Plan Massive War Game
June 19….(JPOST) Over 90,000 troops from 4 countries due to participate in Middle East's largest ever war game, according to Iranian media. Iran, Russia, China and Syria will hold the Middle East's largest ever war game, Iranian news outlets reported quoting unnamed sources. According to the report, 90,000 troops, 400 warplanes and 1,000 tanks from the four countries will take part in land and sea exercises. The war games will feature Russian atomic submarines, according to Iranian media, as well as warships, aircraft carriers and mine-clearing destroyers. Semi-official Iranian FARS news agency stated that the exercise was being planned in coordination with Egypt, which recently acceded to grant the passage of 12 Chinese warships through the Suez Canal. The report stated that the Chinese naval convoy is due to dock in Syrian harbors within the next two weeks. Regarding the timing of the planned exercise, FARS quoted unnamed Syrian officials as saying the war game would be held "soon." Iranian news outlets also included details of Russian plans to send two of its Black Sea fleet ships to Syria's port of Tartus to protect Russian citizens. Russian news outlet RIA Novosti contradicted this report, quoting a Navy official as saying the Caesar Kunikov ship did not set course from Sevastopol to the Mediterranean, and that it is rather en route to measure magnetic and acoustic fields, adding that both ships in the Black Sea fleet were carrying out scheduled routine maintenance. Other Russian media outlets also contradicted the Iranian media reports.
Britain Stops Russian Ship Carrying Attack Helicopters for Syria
June 19….(The Telegraph) A Russian ship believed to be carrying helicopters and missiles for Syria has been effectively stopped in its tracks off the coast of Scotland after its insurance was cancelled at the behest of the British government. The British marine insurer Standard Club said it had withdrawn cover from all the ships owned by Femco, a Russian cargo line, including the MV Alaed. "We were made aware of the allegations that the Alaed was carrying munitions destined for Syria," the company said in a statement. "We have already informed the ship owner that their insurance cover ceased automatically in view of the nature of the voyage." The MV Alaed which altered course after being hailed by Dutch authorities and was north-west of Scotland last night. British security officials confirmed they had told Standard Club that providing insurance to the shipment was likely to be a breach of European Union sanctions against the Syrian regime. They said they were continuing to monitor the ship, which has been the subject of a fierce international row since US Secretary of State Hillary Clinton last week revealed it was adding to the arsenal of weaponry available for Mr Assad to use against rebellious Syrian towns.
Russia, China, Iran to Stage in Syria "Biggest Mid East Maneuver"
June 19….(DEBKA) Middle East military tensions around Syria shot up again Monday, June 18, with the news reported by the semi-official Iranian news agency Fars that a joint Russian-Chinese-Iranian exercise is to take place in Syria. It was described as "the biggest of its kind ever staged in the Middle East" with 90,000 personnel, 400 air planes and 900 tanks taking part. As part of its preparations, Beijing is reported to have asked Egyptian authorities to permit the passage through the Suez Canal in late June of 12 naval ships heading for the Syrian port of Tartus, where Moscow maintains a naval and marine base. Debkafile reported earlier this week that Russian naval vessels with marines on board were heading for Tartus. The Iranian media did not itemize their contribution to the joint exercise. Debkafile stresses that this would be the first time that substantial Russian and Chinese military strength has ever been deployed in Syria or anywhere else in the Middle East. It means that the two powers are prepared to parade their unabashed partnership with the Iranian and Syrian armies for the shared purpose of obstructing US-European-Arab military intervention in Syria. A large-scale Russian and Chinese military presence in the embattled country would expect to deter the United States from leading a military operation against Bashar Assad and his regime. No date was attached to the report but the exercise may possibly take place before the end of the month.
The large-scale maneuver was announced in Tehran on the first day of the nuclear crisis talks in Moscow between Iran and the six world powers, their third attempt to resolve the crisis by diplomacy. However, Russian and Iranian sources close to the talks were pessimistic about progress. An Iranian delegation member complained the atmosphere was harsh and unconstructive. A Russian source saw no way of bridging US-led Western differences with Tehran when the parties reconvene Monday. Debkafile also notes that the big joint Russian-Chinese-Iranian exercise "at sea, air and land on Syrian soil," ws released for publication shortly before US President Barack Obama was due to meet Russian President Vladimir Putin at the G-20 summit in Mexico.
The Old New Enemy
June 19….(Stand For Israel) In 1902, Theodor Herzl, the visionary father of political Zionism, published the second of his grand statements on the Jewish homeland. Seventy-seven years later, Israeli Prime Minister Menachem Begin and Egyptian President Anwar Sadat signed the Camp David Accords, forging a peace treaty between two old adversaries. Egypt and Israel had engaged in three full-blown wars and many other military actions against one another. Of Israel's neighbors, Egypt was the most-feared. Establishing peaceful coexistence was a major step forward for both countries.
Today, it appears that Israel faces an old new enemy in the form of Egypt. Party to that unpopular (among Egyptians) and cold peace since 1979, Egypt will soon be governed by an elected Islamist president and parliament that have made renunciation of the Camp David Accords and "resistance" against the "Zionist entity" a priority. One would think that a country that has trouble feeding, let alone employing, its population should have priorities other than war with a peaceful neighbor, but, hey, nobody but anti-Israel foreign policy "realists" ever said Islamists were rational actors. The border violence over the weekend, in which Egypt's Muslim Brotherhood (which will be the leading party of Egypt's government) worked closely with Hamas terrorists from Gaza to launch an attack on southern Israel that killed an Israeli-Arab contractor, suggests the war against Israel has already begun.
This morning, the IDF moved tanks to the Egyptian border for the first time in a long long time. Since the beginning of the regrettably misnamed "Arab Spring," most of us not blinded by wishful thinking have known what would happen in Egypt. But now that it is happening, we can't help but be saddened at the path that hatred takes. There is no promise today in Egypt of economic development, of societal progress, of true liberty, or even of a next meal. There is, however, the fantasy of a pan-Arab caliphate with a reconquered Jerusalem as its capital (that's an election promise from the Muslim Brotherhood). And the first step, apparently, is shaking off the pesky treaty with Israel.
In the coming days, the Obama Administration will be asked to respond to these events. One can only hope that the United States will be utterly clear with the new leaders of Egypt: proceed down your new path at your own peril. The United States has served, since 1979, as the guarantor of the Camp David Accords. Walking away from Camp David means violating an agreement with the US, too.
Saudi Arabia Names New Crown Prince
June 19….(AP) Saudi Arabia named Prince Salman bin Abdulaziz to be crown prince Monday, the state news agency reported, putting him next in line to the throne of the oil-rich kingdom. His appointment comes a day after burial services for Crown Prince Nayef bin Abdulaziz, whose death was announced Saturday. Salman, 76, who was already defense minister, retains that post and becomes deputy prime minister as well, the Saudi Press Agency reported Monday, citing a royal order. He is a brother of the late King Fahd and Crown Prince Nayef, and a half-brother of King Abdullah. He became defense minister in November. Salman's official biography on the website of the kingdom's Interior Ministry says he had memorized the Quran by the age of 10. Nayef, a hard-line conservative credited with pushing back al Qaeda. US President Barack Obama released a statement Saturday offering his condolences. "Under his leadership, the United States and Saudi Arabia developed a strong and effective partnership in the fight against terrorism, one that has saved countless American and Saudi lives," he said. He praised Nayef for supporting a broad partnership between Saudi Arabia and the United States. Nayef led the crackdown against hard-line Islamists who took control of Mecca in 1979 and also oversaw the smashing of Saudi-based al Qaeda cells in the early 2000s.
Two Reasons Not to be Cheerful About Egypt
June 19….(The Economist) As the numbers came in after round one of Egypt's first more-or-less free presidential election, so did the metaphors of gloom. With no clear winner and ten of 12 contenders eliminated, the two remaining candidates were variously described by liberal reformers as a choice between disaster or calamity, poison or the noose. Irony echoed in comments flashed on Facebook and Twitter. Fifteen months after the toppling of Hosni Mubarak, the voters seeking to pick a new president on May 23rd and 24th ended up, on the face of things, returning Egypt to the same grim dilemma it faced during three decades of his rule: submit to a military-backed dictatorship or risk a stifling Islamist autocracy.
Such fears may be exaggerated, yet the discomfort felt by many Egyptians is understandable. The two men who will face off in the final round on June 16th and 17th are polar opposites. Muhammad Morsi, a dour engineer who is the anointed candidate of the Muslim Brotherhood, promises to impose Islamic sharia law and radically to reform government. His rival, Ahmed Shafiq, a grouchy former air-force chief who served as Mubarak's trusted last prime minister, stresses a swift end to what he calls "revolutionary chaos." His constituency includes bureaucrats and businessmen who profited under the old regime, Egypt's large minority of Christians fearful of Islamists, and rural Egyptians worried by a post-revolutionary crime wave.
Hamas welcomes Morsy 'win' in Egypt; calls to 'restrain Israel'
Amid escalation in south, terror group's leader in Gaza urges 'new Egyptian president' to curb 'Israeli aggression'; Palestinians celebrate 'great victory for all Muslims and Gazans'
June 19….(YNET) Hamas Prime Minister Ismail Haniyeh welcomed the self-declared victory of Muslim Brotherhood candidate Mohamed Morsy in Egypt's presidential election, the Egyptian daily Al-Ahram reported Monday. According to the report, Haniyeh said he was praying for stability and security in Egypt. He also urged the Arab country to curb the "Israeli aggression." Haniyeh, it was reported, denied Israel's claim that Hamas was behind the recent rocket attacks emanating from the Egyptian-controlled Sinai Peninsula, saying the allegations were merely "an excuse" to attack Gaza.
Israeli aircraft bombed a number of targets in Gaza on Monday, killing four Palestinian terrorists. The strikes came after terrorists attacked defense contractor crews building the new security fence along the Israel-Egypt border. The attack claimed the life of Said Phashpashe, 36, from Haifa. Israeli officials posited that Palestinian terrorists from Gaza carried out the attack. Egypt's agonized passage from revolution to democracy was in limbo on Monday, as the Muslim Brotherhood claimed victory in a presidential election while the generals who took over from Hosni Mubarak decreed it was they who would keep most power. The former air force commander running against the Islamist dismissed Morsy's self-declared triumph as a bid to "hijack" the election. Ahmed Shafik, who was also Mubarak's last prime minister, said that it was he in fact who was ahead.
As a day of counting, and mutual jibes over violations, wore on, there was no official word on how the two-day run-off went and electoral supervisors warned they may not publish any result until Thursday – prolonging what for many Egyptians has become a wearisome deadlock between a military past and religious future. Shafik's camp insisted he led by two to four points but even sources in the army, which has fought the Brotherhood through six decades of military rule, indicated they were preparing to accept that Morsy had won Egypt's first free presidential vote.
Whoever emerges as president, and at least one electoral official privately endorsed Morsy's claim to be leading by 52% to 48 with the bulk of votes counted – he will find his powers tightly circumscribed by a decree issued by Field Marshal Hussein Tantawi's military council as polls closed on Sunday. Having last week dissolved the parliament that was elected in January with a thumping Islamist majority, the Supreme Council of the Armed Forces (SCAF) said on Sunday it would now take back the assembly's legislative powers and could also step in to break a deadlock in drafting a new constitution. The Brotherhood, however, expressed its joy and defiance on the streets and Morsy, a 60-year-old, US-educated engineer who was a political prisoner under Mubarak, promised to be a leader of all Egyptians, a nod of doom especially to the Christians and to secular liberals to moderate Muslims, who fear intolerant clerical rule. Upon receiving word of Morsy's "victory," Palestinians in the Gaza Strip on Monday distributed sweets, praised God and expressed hope for a new era of warm relations between Gaza and Egypt. Gaza, a small, densely populated territory, borders Egypt's Sinai Peninsula. The strip's ruling terrorist Hamas group is a local offshoot of the Muslim Brotherhood and draws inspiration from the Egyptian organization. As the Brotherhood claimed victory early Monday in Cairo, dozens of drivers in Gaza City honked their horns and decorated their cars with Palestinian and Egyptian flags, green Hamas banners and posters of Morsi.
Russia Sending Black Sea Fleet to Syria
June 18….(Itar-Tass) A number of warships of the Russian Black Sea Fleet are prepared to go to Syria, the Russian General Staff told Itar-Tass on Friday. "The Mediterranean Sea is a zone of the Black Sea Fleet responsibility. Hence, warships may go there in the case it is necessary to protect the Russian logistics base in Tartous, Syria," it said. "Several warships of the Russian Black Sea Fleet, including large landing ships with marines aboard, are fully prepared to go on the voyage," he said. The Cesar Kunikov large landing ship of the Russian Black Sea Fleet, which is returning from Italian Messina to base, passed the Bosporus Strait on Friday. It will return to Sevastopol on Saturday, the staff said.
It strongly denied US media reports claiming that a Black Sea Fleet warship had already headed for Tartous. "All the ships are staying in Sevastopol but the Cesar Kunikov large landing ship. Either the US intelligence service works poorly or they have a poor knowledge of geography," the source said. The US media said that Russia had sent a small group of servicemen to Syria for protecting the Tartous base. NBC said with the reference to a US official that the servicemen were going to Tartous aboard a warship. The State Department spokesperson said she could not confirm the NBC report.
A group of Russian warships led by the Admiral Kuznetsov heavy aircraft carrying cruiser visited Tartous in January. The group visited the port for replenishing reserves and giving maintenance to ship systems. Tartous is the only Russian naval base outside of the former Soviet territory, this is the logistics center serving Russian ships on missions in the Mediterranean Sea. The base opened in 1971 under an agreement with the Syrian government.
Saudi Crown Prince Nayef Dies
June 18….(Zaman) Saudi Arabia's elderly king led funeral prayers on Sunday for his heir, Crown Prince Nayef, whose death forces him to find a new successor capable of tackling domestic unemployment, bitter rivalry with Iran and turmoil in close Arab neighbors. Mecca's Great Mosque, Islam's holiest place, was lined with members of the al-Saud ruling family and leaders of Arab states as an imam led the sunset prayer next to the body of Nayef, who died on Saturday. Among the mourners was the man most likely to be named as successor: Prince Salman, 76, who is seen as more likely to continue the 89-year-old King Abdullah's cautious economic and social reforms than the conservative Nayef.
The world's top oil exporter is locked in regional rivalry with Shi'ite Iran, which it suspects of fomenting unrest among its Shi'ite Muslim minority and in allied Gulf Arab states. Former Lebanese prime minister Saad al-Hariri was among those who met Nayef's body at Jeddah airport, representing the Sunni Muslim political alliance that Saudi Arabia cultivates against Iran. Saudi Arabia is also struggling with entrenched youth unemployment and wary of the threat posed by al Qaeda in the Arabian Peninsula, based in neighbouring Yemen, which has plotted attacks against the kingdom and sworn to topple the ruling al-Saud family. The appointment of a new crown prince is not likely to change the kingdom's policies in the short term but might influence the course of reforms started by King Abdullah. Salman, who is seen as a pragmatist with a strong grasp of the intricate balance of competing princely and clerical interests that dominate Saudi politics, was named defense minister last year.
Although most analysts believe it is highly likely Salman will be named as heir, King Abdullah may choose to activate the Allegiance Council, a body he set up in 2006 to supervise succession decisions after his death. The Saudi succession has moved along a line of brothers born to the state's founder, King Abdulaziz Ibn Saud. A previous crown prince, Sultan, died last October. While the Allegiance Council will not formally start to operate until after King Abdullah's death, the monarch last year chose to put his nomination of Prince Nayef to the body before his choice was announced.
The range of mourners sitting near King Abdullah, included the head of Egypt's military council, General Mohamed Hussein Tantawi, and leaders of Gulf Arab countries, the Palestinian authority and Lebanon, demonstrated Saudi Arabia's influence in the Muslim world.
Analysts say the most difficult decision in the succession will be when the line of Ibn Saud's sons is exhausted and a grandson must be chosen as crown prince. Grandsons with the experience and qualifications to rule include Prince Khaled al-Faisal, the governor of Mecca province, who is 71, and Prince Mohammed bin Nayef, the deputy interior minister, who is 52. "We have seen Abdullah make pretty hard-headed decisions, unsentimental decisions, about family jobs. He chose Nayef over eight (other) living princes. He has shown that age and seniority give way to competence and appetite for the job," said Robert Lacey, author of Inside the Kingdom.
Russia Clings to a Crucial Power Base in Syria
June 18….(Washington Times) Russia would lose a source of revenue and a Middle East power base if Syrian President Bashar Assad falls, two reasons why Moscow has armed the regime and blocked votes to let the United Nations punish Damascus. The 50-year alliance between the two countries emerged in the spotlight last week as Secretary of State Hillary Rodham Clinton dropped her normally cordial tone toward Moscow and berated it for continuing to arm a regime that human rights groups say is killing protesters and innocent civilians. Russia views Syria as its stage from which to influence military, political and energy policies in the Middle East, including Israeli negotiations with its Arab neighbors and Iran's nuclear ambitions.
Moscow operates its only naval base in the Mediterranean Sea at the Syrian city of Tartus and generates hard cash by selling to Damascus weapons, including anti-aircraft missiles and attack helicopters. Russia is a member of the Middle East Quartet, with the US, the European Union and the United Nations, designed to mediate Israeli-Palestinian peace talks. In that role, Moscow has used Syria as a stage to meet with various Arab leaders, including Khaled Meshaal of Hamas, a US-designated terrorist group. Moscow also supports Syria as a way to influence Iran, whose energy policies can affect the prices Russia reaps for its own natural gas and oil reserves. Iran also uses Damascus, primarily as a channel to provide cash and weapons to Hezbollah, a US-designated terrorist group in Lebanon that seeks to destroy Israel.
If Assad goes and a pro-Western government takes over, the theocracy in Iran could fall next, leaving Russia in its quest to become a world power without a true partner in a strategically important region.
Russia's long history in Syria
"It dates back to the 1960s, so it is one of the longest-lasting bilateral relationships in the region," said Robert Springborg, a professor on Middle East politics and economics at the Naval Postgraduate School in Monterey, Calif. "Its present importance is not only that it provides Russia a naval base on the Mediterranean and leverage over Syria, hence over its relations with Lebanon and Israel, but even more importantly Syrian support for Iran is vital to Russia," Mr. Springborg said.
"Iran is the linchpin in Central Asian-Middle Eastern oil and gas transit, so if it were to become pro-Western once again, it would squeeze Russian domination of gas markets in Europe," he said. Russia and China blocked a UN Security Council resolution strongly condemning Mr. Assad and urging countries to stop supplying arms. The Pentagon confirmed last week that the regime is using Russian Mi-17 helicopter gunships to attack protesters and civilians. "Russia has continued to provide weaponry to the al-Assad government as violence intensifies," a Congressional Research Service report said this year.
Moscow maintains a robust embassy in Damascus staffed with intelligence officers who can relay information about anti-Assad forces. Warships visit the base at Tartus, and thousands of Russians are working in Syria, some as contractors to maintain Russian-made weaponry. At 400,000 troops, Syria maintains one of the region's largest military forces, armed primarily by the now-defunct Soviet Union in decades gone by and by Russia today. "Russia has a long-standing relationship there," said former UN Ambassador John R. Bolton. "They've got important military facilities. They've got a long relationship in selling weapons to Syria, not just these helicopter gunships, but all kinds of weapons systems going back decades. "Iran has a lot at stake itself in keeping Assad in power, and Russia has a lot at stake in supporting Iran. So when you put it all together, it's very important."
Russia's opposition to tough measures against Syria also dovetails with its desire to emerge as a world power. "For some time, especially after Libya, the Russians have been concerned about the West overthrowing regimes that are friendly to Moscow," Mr. Bolton said. "Under what they would say is the guise of humanitarian assistance, the Russians see one regime after another being toppled. "For the Russians, that adds a kind of strategic context to the importance of the bilateral relationship they have with Syria." Mr. Bolton said that if the Assad regime falls, and with it the Ba'ath Party structure, the Russians would work to get a favorable government in power so it would not lose the naval base and the diplomatic stage. "A pro-Western regime from the Russian point of view is a non-starter," he said. Michael O'Hanlon, a military analyst at the Brookings Institution, said Russian President Vladimir Putin "likes his allies and doesn't have many." "He likes to be a thorn in our side," he said, and "is still mad" about NATO intervention that brought down Libyan strongman Moammar Gadhafi.
Muslim Brotherhood Claims Presidency. Obama backs Brotherhood
June 18….(DEBKAfile Exclusive) Muslim Brotherhood candidate Muhammad Mursi did not wait for the ballots of the two-day poll to be counted before proclaiming himself Monday, June 18, President of Egypt and claiming 52.5 percent of the vote against 47.5 percent for his rival, Mubarak's last prime minister Ahmed Shafiq. Morsi promised a cheering news conference "a civil, patriotic, democratic, constitutional and modern state" as "president of all the Egyptian people." Shafiq's protest that the millions of uncounted votes could change the results was drowned out by Islamist celebrations in several Egyptian cities, as well as the Hamas-ruled Gaza Strip. The scene was being set for the Muslim Brotherhood to rally the street against a possible Shafiq win; Islamist multitudes would force the Morsi victory down the throats of the country and the transitional military council rulers. Anticipating this scenario, the supreme military council Sunday virtually stripped the incoming president of powers by assuming the legislative authority of the dissolved parliament and control of the national budget. The council will release details of an interim constitutional declaration Monday, said Maj. Mohamed Askar, the council's spokesman.
Debkafile's sources report that the council will not go directly up against the Muslim Brotherhood, although it was often accused of plotting its overthrow. What the generals are doing is maneuvering for a foothold from which to bargain for a portion of rule. Reluctant to give up the reins of government, they are nonetheless aware that Morsi may not only prove to be the chosen president of millions of Egyptians, but enjoys quiet backing from the Obama administration.
US president Barack Obama's goal from the outset of the Tahrir Square revolution early last year was to get the Muslim Brotherhood installed in government through the ballot box. He sees this as the grand vindication of the vision he unveiled at Cairo University on June 4, 2009 in a speech reaching out to world Muslims. Obama accepts Muslim parties who are not al Qaeda or jihadists as forces of moderation who must be allowed to attain power through their embrace of democracy, and with whom the US, the West and Israel must learn to coexist. This perception, which entails getting even pro-Western autocratic rulers displaced, guided his hand in supporting the ouster of Hosni Mubarak in February 2011 and Muammar Qaddafi's overthrow in Libya seven months later to make way for "moderate" Muslim rule.
Obama's strategy is also being applied in Syria. Aided by the Muslim ruler closest to him, Turkish Prime Minister Tayyip Erdogan, Obama is working hard to unify the squabbling factions of Syria's Muslim Brotherhood, the backbone of the Sunni rebellion against the Assad regime and his Alawite sect, and bring the MB to power through the democratic process. It is too soon to predict his chances of success.
In Cairo, Egypt's generals are engaged in an acrobatic exercise to keep their balance while watching the Brotherhood take power with the blessing of the White House in Washington.
Israel, it must be said, finds itself in a strategic pits deeper than ever before as it faces the Islamist revolution overtaking Egypt. While promising Israel every possible security perk, Obama has relentlessly pursued a policy of accommodation with revolutionary Islam, both Shiite, through a nuclear deal with Iran after it progressed beyond the point of no return for building a bomb, and the Sunnis, by collaborating with the Muslim Brotherhood and its branches. This policy has stripped Israel of its strategic assets barring one, military prowess.
In their three years at the helm of Israel's government, Prime Minister Binyamin Netanyahu and Defense Minister Ehud Barak have lined up with Obama policy, often involuntarily. However, every Obama success in promoting Muslim power drops Israel further down the strategic scale in the face of its empowered foes. Israel's only recourse for recovering shrinking strategic ground in the Middle East and deterrent strength against the rising Islamist forces in Egypt is to take matters in its own hands and dismantle Iran's nuclear program by force. If Netanyahu waits much longer, Israel will find Shiite and Sunni revolutionary rulers uniting against their perceived common enemy, Israel, before they fight each other over slices of the Middle East. A military coup in Cairo could set this process back, but the chances of its happening are slight.
WEEK OF JUNE 10 THROUGH JUNE 16
Carrie Underwood and the 'Gay Friendly' Christians
June 15….(Written by La Shawn Barber) When I find out some actor, singer, or novelist I like is a liberal and/or supports what I oppose, I'm a little disappointed. And I'm disappointed a lot. Even if I try not to care, I care. But what bothers me most is when Christians, well known or obscure, openly approve what God condemns and sound as if they've never cracked open a Bible. In an interview with The Independent published last Saturday, Carrie Underwood, professing Christian, country singer, and star of the movie Soul Surfer (I'm not a youth pastor, but I play one on TV.) came out in favor of redefining the word "marriage" to include two people of the same sex. While Underwood doesn't say, "I support same-sex marriage," the implication is clear:
"As a married person myself, I don't know what it's like to be told I can't marry somebody I love, and want to marry. I can't imagine how that must feel. I definitely think we should all have the right to love, and love publicly, the people that we want to love." So it's that simple. Two men should have the right to redefine not a mere word but an entire institution and call themselves "married." Otherwise, we're interfering with their right to "love." Who is stopping homosexuals from "loving" one another? Homosexuality no longer is illegal, and the American Psychiatric Association bowed to pressure more than a generation ago and removed it from the Diagnostic and Statistical Manual of Mental Disorders. They can even adopt children, for crying out loud.
Underwood continued:
"Our church is gay friendly. Above all, God wanted us to love others. It's not about setting rules, or [saying] 'everyone has to be like me'. No. We're all different. That's what makes us special. We have to love each other and get on with each other. It's not up to me to judge anybody."
By "gay friendly," does Underwood mean that homosexuals who engage in the behavior (as opposed to those who've repented) are comfortable in her church and receive approval and validation of their continuing sin? Underwood, like other immature or misinformed or willfully ignorant Christians, throw Bible-believing Christians under the bus, condemning "people who use the Bible for hate," and added, "That's not how I would want myself as a Christian to be represented."
Does Underwood believe that sharing the Gospel and telling the unrepentant what God requires of them is hateful? Never mind Paul's unequivocal teachings on homosexuality. If we quote him, if we quote Christ himself, if we call out sin, we're hateful. Or is just the sin of homosexuality that's off limits? Would Underwood and other "gay friendly" Christians refrain from condemning the habitual liar or the brazen adulterer? "Our church is adulterer friendly!"
To some unbelievers (and too many Christians), the Gospel is a free-love-can't-we-all-just-get-along guide to life instead of that which gives life. Christ's call to repentance and obedience is incompatible with a "gay friendly" anything.
FOJ Note: Salute to Mrs. Barber. She has stood up and told the truth. God does not change with the times and the fashionable cultural and political trends. His word clearly depicts same sex sexual relationships as an abomination! I don't think he was wrong when he made that declaration, and I don't think he has suddenly changed his view.
Some Cry 'Coup' as Egypt's Court Annuls Parliament, Military Extends Power
June 15….(CNN) Egypt's highest court declared the parliament invalid Thursday, and the country's interim military rulers promptly declared full legislative authority, triggering fresh chaos and confusion about the country's leadership. The Supreme Constitutional Court found that all articles making up the law that regulated parliamentary elections are invalid, said Showee Elsayed, a constitutional lawyer. The ruling means that parliament must be dissolved, state TV reported. Parliament has been in session for just over four months. It is dominated by Islamists, a group long viewed with suspicion by the military. The Supreme Council of the Armed Forces, in control of the country since Mubarak's ouster, said that it now has full legislative power and that by Friday it will announce a 100-person assembly that will write the country's new constitution. The Muslim Brotherhood, Egypt's largest Islamist party, said SCAF leaders were taking matters into their own hands "against any true democracy they spoke of."
The court also ruled that former Prime Minister Ahmed Shafik, the last prime minister to serve under ousted President Hosni Mubarak, may run in a presidential election runoff this weekend. The court rejected a law barring former members of Mubarak's regime from running in the election. The runoff Saturday and Sunday pits Shafik against Mohamed Morsi, head of the Freedom and Justice Party, which is the Muslim Brotherhood's political arm. Shafik, at a news conference in Cairo, praised the high court for rejecting the rule preventing former regime members from running. "The age of settling accounts is over and gone. The age of using the law and the country's institutions against any individual is over," he said. Mahmoud Ghozlan, a spokesman for the Muslim Brotherhood, said a court ruling to ban Shafiq was unnecessary.
Hillary Clinton Says no Going Back on Democracy in Egypt
(US expects Egypt's military authorities to fully transfer power to democratically elected civilian government as planned)
June 15….(YNET) The United States expects Egypt's military authorities to fully transfer power to a democratically elected civilian government as planned, Secretary of State Hillary Clinton said on Thursday. "There can be no going back on the democratic transition called for by the Egyptian people," Clinton told reporters, declining specific comment on an Egyptian court ruling to dissolve the country's newly elected Islamist-led parliament. Egypt's supreme court ruling plunged a troubled transition to democracy into turmoil just two days before an election to replace ousted leader Hosni Mubarak. Islamist politicians who had gained most from Mubarak's overthrow have decried what they called a "coup" by an army-led establishment still filled with Mubarak-era officials. "Throughout this process, the United States has stood in support of the aspirations of the Egyptian people for a peaceful, credible and permanent democratic transition," Clinton said at a news conference of the US and South Korean foreign and defense ministers. ultimately it is up to the Egyptian people to determine their own future and we expect that this weekend's presidential election will be held in an atmosphere that is conducive to it being peaceful, fair and free," she added. "In keeping with the commitments that the Supreme Council of the Armed Forces made to the Egyptian people, we expect to see a full transfer of power to a democratically elected civilian government," she said. "The decisions on specific issues, of course, belong to the Egyptian people and their elected leaders, and they've made it clear that they want a president, a parliament and a constitutional order that will reflect their will and advance their aspirations for political and economic reform," Clinton said. "That is exactly what they deserve to have."
Poll: Israelis Trust the US, But Not Obama
Two thirds of Israelis would support military strike on Iran if diplomacy fails.
June 15….(Arutz) A poll of Israelis finds that they trust the United States to come to Israel's help in an existential threat, but do not trust President Barack Obama. The poll was prepared for the Begin Sadat Center at Bar Ilan University and the Anti-Defamation League. Nearly 70 percent of Israelis have a positive attitude toward the US, and believe the US is a loyal ally of Israel. More than 90 percent believe that in an existential crisis or "moment of truth," the US would come to Israel's aid.
Israelis view President Obama with increasing suspicion, however, the poll finds. Since 2009, the percentage of Israelis who said they view him "positively" has dropped sharply from 54 to 32 percent, while the percentage of Israelis who view him "very unfavorably" has risen from 14 to 23 percent. Forty-one percent of Israelis are "unsatisfied" or "very unsatisfied" with Obama's policies on the Israeli-Palestinian conflict. Fifty-three percent of Israelis feel that that Obama has erred in his policy response to the "Arab Spring," and 38 percent feel that Obama has weakened the standing of the U.S. in the Middle East.
Thirty percent of Israelis think that Republican Mitt Romney, if elected, will improve US-Israel relations, although 38 percent say they "don't know" what Romney would do, while only 8 percent think that Obama will improve US-Israel relations. If diplomatic efforts fail to stop the Iranian drive towards a nuclear bomb, 66 percent of Israelis would support an Israeli military strike on Iran. Of those supporting Israeli military action, 71% would continue to support such action even if Washington opposed an Israeli strike. Sixty percent of Israelis believe that American Jews continue to be close to Israel, up from 45 percent in 2009, while 26 percent fear that US Jews are drifting away from Israel.
Cairo in Chaos: Generals Assume Legislative Powers. Parliament Dissolved
June 15….(DEBKA) Egypt's transitional military government assumed legislative powers after the supreme constitutional court Thursday, June 14, declared invalid rules governing the parliamentary elections earlier this year which handed control to the two Islamist parties. Because one-third of the seats were elected illegally, the entire chamber is illegal and must dissolve. Egyptians therefore found they faced a new general election for all 498 seats in parliament two days before they vote in the presidential runoff. The Muslim Brotherhood announced it accepts the court's ruling although it represents a major setback to its political aspirations. The highest court in Egypt also overturned a Muslim Brotherhood-initiated law that would have disqualified former Mubarak prime minister Ahmed Shafiq from running against the MB's Brotherhood's Muhammad Morsi in the presidential runoff Saturday and Sunday. Shafiq therefore stays in the race. The constitution court's two decisions send the democratic process back to square one and delay the transition of government from the SCAF military council to civilian hands until new elections are held.
Hezbollah Moving Syrian Arms to Lebanon?
June 14….(Jerusalem Post) Concern is mounting in Israel over the possibility that Hezbollah will try to move sophisticated weaponry, including Scud missiles, from Syria to Lebanon to protect them in the event of Syrian President Bashar Assad's downfall. The concern stems from reports that Assad might be losing control over certain military capabilities including an air defense base which was captured by rebels earlier this week. Syria is believed to have allocated a number of Scud D missiles, the most advanced missile in its arsenal, to Hezbollah already in 2010 but they have been stored in bases in Syria. The understanding until now has been that the missiles would only be transferred to Lebanon in the event of a war with Israel but not before as to prevent a potential Israeli military strike. Now though, with Syria in the midst of an uprising, there is concern that Hezbollah might try to move the missiles into Lebanon to prevent them from being captured by rebels or other rogue elements. If this happens and Israel becomes aware of the transfer, the government will have to decide if it should attack and intercept the transfer or ignore it to prevent such a strike from escalating into an all-out war with Hezbollah and Syria. An Israeli strike in Syria could provide Assad with the opportunity to use Israel as a scapegoat and divert attention away from his violent crackdown, to Israeli violence. On the other hand, the delivery of Scud D missiles to Hezbollah would be a significant increase to the organization's capabilities. Syrian Scud Ds have a range of about 700 km. and can carry non-conventional warheads. Israel's concern also focuses on the possibility that Syria's arsenal of chemical weapons will fall into rogue hands. The concern over the stability of Syria's chemical arsenal comes at a time when only about 60 percent of Israelis are in possession of gas masks. The IDF is currently lacking NIS 1.2 billion to complete the production and distribution of gas masks to the rest of the public.
Russia Defends Weapons Sales to Syria, Accuses US of Arming Rebels
June 14….(Reuters) Russia's foreign minister on Wednesday defended his country's sale of arms to Syria and accused the United States of supplying rebels with weapons to fight against the government. US Secretary of State Hillary Clinton said on Tuesday Washington was worried Russia may be sending attack helicopters to Syria and described as "patently untrue" Moscow's argument that its arms transfers to Syria are unrelated to the conflict there. "We are not violating any international law in performing these contracts," said Sergei Lavrov, in response to a question about Clinton's comments at a news conference during a visit to Iran. "They are providing arms and weapons to the Syrian opposition that can be used in fighting against the Damascus government," he said on Iranian state television, speaking through an interpreter.
Russia is one of Syria's principal defenders on the diplomatic front and, as a permanent member of the UN Security Council with the power to veto resolutions, has stymied efforts by Western powers to pressure President Bashar al-Assad into stepping down. Lavrov said Russia's position was based on concern for the Syrian people and the country's integrity, rather than personal preference for Assad. "I have announced time and again that our stance is not based on support for Bashar al-Assad or anyone else. We don't want to see Syria disintegrate." Russia is resisting Western and Gulf Arab pressure to take a harder line against Assad, rejecting calls for sanctions and proposing a conference bringing together global and regional powers including Iran.
Iranian Foreign Minister Ali Akbar Salehi said the Syrian crisis could not be resolved by external powers. "The Islamic Republic of Iran has announced many times: the issue of Syria needs to be dealt with in Syria by Syrians, not through the interference of others" The United States says it does not believe Iran, Assad's closest regional ally, is ready to play a constructive role in Syria, where the United Nations says government forces have killed more than 10,000 people since March 2011.
US State Department Denies US Supplying Arms to Syrian Rebels
June 14….(Fox News) The State Department on Wednesday unequivocally rejected Russia's accusation that the US is arming the Syrian opposition, saying American support comes strictly in the form of "nonlethal" aid. "We do NOT provide arms to anyone in Syria," State Department spokesman Mark Toner said in an email to FoxNews.com. The rapid-fire diplomatic battle between the two countries is quickly escalating as the US tries to pressure Russia to pull back on its support for Syrian President Bashar Assad amid worsening violence inside Syria. Both UN and French officials are now describing that conflict as civil war. Russia and the US are effectively accusing each other of contributing to the violence.
Secretary of State Hillary Clinton on Tuesday accused Russia of providing attack helicopters to Assad's regime. On Wednesday, Russian Foreign Minister Sergei Lavrov defended his country's aid, saying Russia is not violating any international law. And, according to an account from Reuters, Lavrov said: "They (the United States) are providing arms and weapons to the Syrian opposition that can be used in fighting against the Damascus government."
Toner told FoxNews.com that the US has been "crystal clear on this point." He said the US provides $52 million in emergency humanitarian assistance to the Syrian people through various nongovernmental organizations like the Red Cross. Toner said the US provides some nonlethal assistance, like communications and medical equipment. Clinton, in claiming that Russia was arming Assad, warned that the violence in the country could escalate "quite dramatically."
Russia, US Nearing Proxy War in Syria
(Russia accused the US of arming Syrian rebels, hours after Clinton charged Moscow with sending helicopters to Assad. Cold War or proxy war?)
June 14….(Arutz) Russian Foreign Minister Sergei Lavrov on Wednesday accused the United States of supplying weapons to Syria's opposition, hours after US Secretary of State Hillary Clinton charged that Moscow is sending a new shipment of attack helicopters to Damascus. Lavrov spoke during a brief visit to Iran, which along with Syria are two of Russia's favorite nations for investment of nuclear development and arms exports.
The Russian foreign minister said that supplying "anti-air defense systems" to Syrian President Bashar Assad "in no way violates international laws." Reflecting an increasing Cold War attitude, he added, "That contrasts with what the United States is doing with the opposition, which is providing arms to the Syrian opposition which are being used against the Syrian government." Pravda last November headlined "Russia and USA on verge of another Cold War" over an article concerning America's missile defense system in Europe. Dmitry Medvedev, now prime minister, said that Russia will deploy new ballistic missiles that can guarantee the total destruction of the European part of the air defense system. Lavrov's accusations of Washington's sending weapons to Syrian rebels was the first time Russia has directly fingered the United States.
One deterrent from direct Western military intervention in Syria is the fear that the civil war could erupt into an all-out proxy war that could blow up into a regional conflict, with Assad backed by Russia and Iran and the opposition backed by the United States and Western allies. The likelihood of military intervention increased Wednesday when France announced it will ask for a United Nations resolution calling for taking all means that are necessary to halt the violence.
Obama Expecting Muslim Brotherhood Victory in Egypt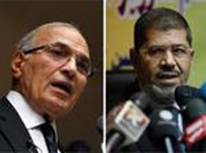 Ahmed Shafiq vs Muhammad Morsi
June 14….(DEBKA) The Obama administration is girding up for the shock of Egypt becoming the first Arab country, and the most populous, to be ruled by the Muslim Brotherhood. The last of three secret polls US intelligence conducted in Egypt assigned the MB contender Muhammad Morsi a 70 percent win of the presidential election runoff, Saturday-Sunday, June 16-17, against former Prime Minister Ahmed Shafiq's 30 percent, according to Debkafile's exclusive sources. Although such polls often miss the mark, the US, Israel and the Middle East appear to be facing this fast-approaching prospect.
Egypt's transitional government the Supreme Military Council (SCAF) has publicly pledged to transfer power to civilian control on July 1 whomsoever wins the election. There are signs of preparations for this game-changer in Washington, though not in Jerusalem, unless they are taking place in secret, although Israel's strategic and regional situation faces radical change.
No one can tell for sure how Egypt's first venture into full democracy will turn out. The Muslim Brotherhood's violent campaign tactics have meanwhile had some unforeseen consequences and created unexpected bedfellows. Gangs of Islamist thugs have gone about burning Shafiq's campaign branches, breaking up his public rallies and attacking the homes of his supporters and families. They turn up with loudspeaker cars on the fringes of pro-Shafiq rallies and shout slogans saying he should be hanged after the ousted ruler Hosni Mubarak was sentenced to life in prison for lesser crimes. Those tactics have absurdly sent some of the democratic and liberal forces which staged the Tahir Square revolution for toppling Mubarak rallying behind his last prime minister and adherent, as the lesser evil. Debkafile's intelligence sources report that local gangs of Islamist thugs are linking up into a nationwide organization, for which the Brotherhood is setting up regional headquarters. In Cairo this week, a central headquarters began coordinating their activities with a fleet of vehicles ferrying squads between districts for creating mayhem. The Brotherhood's gangs are acquiring a hierarchical structure resembling the embryonic paramilitary militias which surfaced in the early years of Iran's Shiite revolution in the late 1970s and early 1980s and evolved into Iran's Revolutionary Guards Corps. This manifestation will not disappear after elections are over but will be there to stay as part of Egypt's political and street landscape, whoever is elected president. That is further cause for trepidation in Israel.
Russia Prepares Army for Syrian Deployment
June 14….(World Socialist Web) Given the worsening crisis in Syria, the Nezavisimaya Gazeta newspaper reported that the Russian army is apparently being prepared for a mission in Syria. Citing anonymous sources in the military leadership, the newspaper said that Russian President Vladimir Putin ordered the general staff to work out a plan for military operations outside Russia, including in Syria. The units being prepared for an intervention are the 76th Division of airborne forces (an especially experienced unit of the Russian army), the 15th Army Division, as well as special forces from a brigade of the Black Sea fleet, which has a base in the Syrian port of Tartus. The details of the operational plan are being prepared by the working parties of the Collective Security Treaty Organization, to which most of the post-Soviet states belong, as well as the Shanghai Cooperation Organization, to which China and Russia belong. According to the newspaper report, deployment depends on the decision of the Russian government and the UN. However, the plans also foresee that the troops might intervene without UN approval. The Russian government has so far not confirmed the report.
On Monday last week, three Russian warships were sighted off the Syrian coast. An anonymous source from the Russian government told the Iranian newspaper Tehran Times that Moscow wants to show NATO that it will not allow any military operation against Damascus under the guise of a humanitarian mission. Earlier, the secretary-general of the Collective Security Treaty Organization, Nikolai Bordjusha, had held out the possibility of using "peacekeepers" in Syria. "The task in Syria is likely to be to impose peace, primarily against the insurgents, who use weapons to solve political problems."
Russia and China strongly oppose a military intervention by NATO in Syria, and have already blocked two UN resolutions on the issue. The US and its allies, especially Turkey, Saudi Arabia and France, have stoked up a civil war in Syria and are systematically arming the so-called rebels, who consist mainly of Islamists, ex-members of the government, or Al Qaeda terrorists. Turkey is increasingly in the leadership of the US proxy war in Syria.
Russia has not excluded a "political solution", i.e., the slow transition from the Assad regime to another government. At all costs, however, the Kremlin wants to avoid the violent overthrow of Assad by the West for several reasons, whether it is through direct military intervention by NATO or is brought about by the rebels armed by the West. Two weeks ago, Russian Prime Minister Dmitry Medvedev warned that a military intervention in Syria could quickly escalate and lead to the use of nuclear weapons. A regime change in Damascus would probably bring a Sunni government to power, which would work closely with Saudi Arabia and the United States against Russia and China. Moreover, an escalation of the civil war in Syria, which is already well underway, and a military intervention would set the entire Middle East ablaze. A NATO-led war against Syria would be an immediate prelude to a war against Iran. An attack on Iran would mean another step toward a military escalation of tensions between Washington and Beijing.
While China obtains a significant portion of its raw material imports from Iran, Tehran is Russia's most important ally in the Caucasus and the Caspian Sea to counter the influence of the US and Israel. Both Moscow and Tehran oppose the construction of a trans-Caspian pipeline by the West. They also reject the massive military rearmament of Azerbaijan, which is promoted by the United States, Israel and Turkey. The Caspian region is of key geopolitical importance because it links resource-rich Central Asia with Europe, and because it also has extensive oil and gas reserves. The growing threat of war in the Middle East, and the fact that the European countries, including Germany and France, are siding with the United States, is increasingly driving Russia into a military alliance with China.
Russia Supplying Syria With Attack Helicopters
June 13….(AP) The Obama administration said Tuesday that Russia is sending attack helicopters to Syrian President Bashar Assad's regime and warned that the Arab country's 15-month conflict could become even deadlier. Secretary of State Hillary Rodham Clinton said the US was "concerned about the latest information we have that there are attack helicopters on the way from Russia to Syria." She said the shipment "will escalate the conflict quite dramatically." Clinton's comments at a public appearance with Israeli President Shimon Peres augured poorly for a peaceful solution to Syria's conflict. Officials from around the world are warning that the violence risks becoming an all-out civil war, with Middle East power brokers from Iran to Turkey possibly being drawn into the fighting. Diplomatic hopes have rested on Washington and Moscow agreeing on a transition plan that would end the four-decade Assad regime.
But Moscow has consistently rejected the use of outside forces to end the conflict or any international plan to force regime change in Damascus. Despite withering criticism from the West, it insists that any arms it supplies to Syria are not being used to quell anti-government dissent. With diplomacy at a standstill, the reported shipment of helicopters suggests a dangerous new turn for Syria after more than a year of harsh government crackdowns on mainly peaceful protests and the emergence of an increasingly organized armed insurgency. There was no immediate reaction from the Russian Foreign Ministry.
Russia and Syria have a longstanding military relationship and Syria hosts Russia's only naval base on the Mediterranean Sea. But in light of the brutal violence, the US has repeatedly demanded that any further deliveries of weaponry be halted. Russian military support in the form of materiel as advanced as attack helicopters would deal a serious blow to efforts to starve the Syrian army of supplies. Attack helicopters are heavily armored and can carry machine guns, rockets, missiles or other weapons capable of firing at ground targets. Asked why the Pentagon isn't blocking Russian weapons shipments to Syria, Defense Department officials noted that the administration hasn't declared an arms embargo. Navy Capt. John Kirby, a Pentagon spokesman, accepted the argument that Moscow's resupplying of helicopters enables the regime to kill its own people, but said the key issue is how the Syrians use the materiel. "Let's not let the Assad regime off the hook here," he told reporters. "The focus really needs to be more on what the Assad regime is doing to its own people, than the cabinets and the closets to which they turn to pull stuff out. It's really about what they're doing with what they've got in their hands."
In recent days, the State Department has decried what it calls "horrific new tactics" by Syrian forces, including helicopters attacks on civilians. Spokeswoman Victoria Nuland said Clinton's comments referred specifically to new helicopters that were being sent to Syria, and not already existing Russian-made or Soviet-made supplies being used by Assad's government. "We have been pushing the Russians for months to break their military ties with the Syrian regime and they haven't done it," she told reporters in Washington. "Instead, they keep reassuring all of us that what they are sending militarily to Syria can't be used against civilians. "But what are we seeing?" Nuland asked. "We are seeing the Syrian government using helicopters to fire on their own people from the air. So our question remains: How can the Russians conscience their continued military sales to Syria?"
Rep. Ileana Ros-Lehtinen, chairwoman of the House Foreign Affairs Committee, urged a tougher U.S. response. She accused Russia of enabling repression by Syria and its ally Iran.
"We must not give a US blessing to Russia's policies in Iran and Syria or we will simply invite Moscow to redouble its efforts to undermine US interests around the world," she said. Clinton, as well, warned about a massing of Syrian forces near Aleppo over the last two days, saying such a deployment could be a "red line" for Syria's northern neighbor Turkey "in terms of their strategic and national interests." "We are watching this very carefully," she said.
Who Would Replace Assad?
June 12….(YNET) Despite a Turkish and American behind-the-scenes effort to prepare Syrian opposition groups for the day after, the question of who will take power in Syria once President Bashar Assad falls remains without an answer. The 24 organizations that currently comprise the Syrian National Council are split and face disputes, and according to some reports Syrian intelligence agencies managed to infiltrate them with "snitches," alongside terrorists sent by al-Qaeda. This is also the main reason behind the decision not to go ahead with international intervention or initiate a military operation that would topple Bashar Assad's regime. The bad experience accumulated in Iraq by the Americans, who appointed opposition leaders living in exile to key posts in Baghdad and dismantled the army and security apparatuses, served as an important lesson for all those involved in preparing the Syrian establishment for the day after Bashar.
The new leader of the rebels' political arm, Abdel Basset Sida, has been living in Sweden for the past 25 years or so and specializes in research on ancient cultures. He is a founding member of the Syrian National Council and will continue to go from one decision maker to another in Europe and in the Arab world, yet his Kurdish roots will apparently prevent him from becoming Syria's next leader. Meanwhile, the leaders of the rebels inside Syria who initiate the protests and violent clashes against security forces cannot afford to expose their identity. According to reports by foreign diplomats in Damascus, the day after Assad falls rebel leaders will object to appointments imposed from the outside and demand to take up key posts themselves. Elsewhere, the chances of Colonel Riyad al-Asaad, a senior officer who quit his post as commander of combat unit in the Syrian military and fled to Istanbul where he formed the military wing of Assad's foes, appear better. At this time, he operates from an office building in Istanbul, travels to Syrian refugee camps along the border, and sends money and arms to the rebels inside Syria. However, the moment the revolution does takes place, al-Asaad may be surprised to find a group of senior defectors from the army and intelligence establishment rushing into the presidential palace and dividing key posts among its own members.
Hezbollah Could Acquire Syria's Non-Conventional Arms
June 12….(Jerusalem Post) Defense Minister Ehud Barak on Monday said Israel is closely watching developments in Syria due to the possibility of Damascus transferring advanced and non-conventional weapons to Hezbollah should Syrian President Bashar Assad's regime fall. "The moment the regime there falls, we'll be following these things, but at the end of the day it is very difficult to predict what will happen there," Barak told a group of youths performing national service. One does not need intelligence reports or analyses to see what is going on in Syria, Barak continued,it is enough to watch television." "The Assad family is slaughtering its people, with the support of the Iranians and Hezbollah and the world is silent," the defense minister added.
Israel's deputy military chief also has warned that Syria's large chemical weapons stocks could be trained on Israel. According to Maj. Gen. Yair Naveh, Syria has the largest arsenal of chemical weapons in the world. If the Syrians had the chance, he said, they would "treat us the same way they treat their own people." Syria has not declared its chemical weapons stocks so their exact size is not known. Among other things, Israel is worried that such weapons could fall into the hands of anti-Israel militants should the Syrian regime crumble.
IDF General: Anti-Israel Terror will Flourish in Syria
(Northern Command Chief Golan al-Qaeda terrorists operating against Assad regime 'may eventually act against Israel')
June 12….(YNET) Anti-Israel terror will "flourish" in Syria on the heels of the civil war that will turn it into a "failed state," IDF Northern Command Chief Maj-Gen. Yair Golan said Wednesday at a conference at Bar Ilan University marking 30 years since the first Lebanon war. Golan said that "it wouldn't be an exaggeration to picture Syria becoming an additional front line for Hezbollah," and warned that "things that seem unlikely today could take place in a few months." The Northern Command chief said that in "all failed states, terror flourishes. It apparently won't happen tomorrow morning, but it's a scenario we must prepare for. It's entirely possible that al-Qaeda elements currently operating in Syria against the regime (in Damascus) will eventually begin operating against us." The general said he fears Syria's large and "highly sophisticated" arsenal of weapons of mass destruction, which includes surface-to-air missiles and chemical weapons.
Addressing Hezbollah, Golan said the Lebanese Shiite group is continuing to arm itself "at an unprecedented rate," but noted that most of the terror group's missiles are short range and would not be a "decisive factor" in any conflict with Israel. "These missiles cannot destroy the State of Israel's infrastructure, but Hezbollah has thousands of larger missiles capable of reaching Gush Dan (central Israel) and they are a cause for concern," he said. However, Golan said, by dealing Hezbollah a "severe blow," Israel can "discourage the terror group from going to war with us again for a long time to come."
The senior IDF officer said Israel was "indirectly fighting Iran on a daily basis, regardless of whether the (war) is coming to us via Hamas or Hezbollah. Iran's negative influence is significant, and its involvement in Syria is also substantial. Iran's is very concerned about the future of its ally (Syrian President Bashar) Assad and it trying to assist him both directly and through Hezbollah."
Obama Planning Strikes in Syria
June 11….(DEBKA) US President Barack Obama has ordered the US Navy and Air Force to accelerate preparations for a limited air offensive against the Assad regime and the imposition of no-fly zones over Syria, Debkafile reports. Their mission will be to knock out Assad's central regime and military command centers so as to shake regime stability and restrict Syrian army and air force activity for subduing rebel action and wreaking violence on civilian populations. Debkafile's sources disclose that the US President decided on this step after hearing Russian officials stating repeatedly that "Moscow would support the departure of President Bashar al-Assad if Syrians agreed to it." This position was interpreted as the opening up two paths of action:
1. To go for Assad's removal by stepping up arms supplies to the rebels and organizing their forces as a professional force able to take on the military units loyal to Assad. This process was already in evidence Friday, June 8, when for the first time a Syrian Free Army (which numbers some 600 men under arms) attacked a Syrian army battalion in Damascus. One of its targets was a bus carrying Russian specialists.
2. To select a group of high army officers who, under the pressure of the limited air offensive, would be ready to ease Assad out of power or stage a military coup to force him and his family to accept exile.
The US operation would be modulated according to the way political and military events unfolded. Washington is not sure how Moscow would react aside from sharp condemnations or whether Russia would accept a process of regime change in Damascus and its replacement by military rule.
Syrian Rebels Take Battle to Heart of Damascus
Government tanks opened fire in central Damascus for the first time in the 15-month uprising against President Bashar al-Assad this weekend, as William Hague compared the situation in Syria with "Bosnia in the 1990s".
June 11….(Telegraph) Following another 140 deaths across the country, the Foreign Secretary pointedly refused to rule out foreign military intervention. "Syria is on the edge of a collapse or of a sectarian civil war, so I don't think we can rule anything out," he said. "But it is not so much like Libya last year, where of course we had a successful intervention to save lives. It is looking more like Bosnia in the 1990s, being on the edge of a sectarian conflict in which neighbouring villages are attacking and killing each other," he told Sky News.
After a hesitant start, NATO to gradually increased its role in Bosnia in the mid-1990s to enforce a no-fly zone with considerable air power to deter Bosnian Serb forces. There have been calls for similar action in Syria from some quarters in Washington, where Gen Martin Dempsey, chairman of the Joint Chiefs of Staff, has said "military options should be considered", though diplomacy remained the preferred option.
Despite fierce Russian and Chinese opposition to foreign military intervention, Mr Hague suggested that Moscow was increasingly concerned about a Bosnia-style conflagration and hinted that it could be won round to a more robust international response. "The Russians are not wedded to Assad being in power, they just want Syrians to decide their own future. Well, that's exactly what we want, but they can't decide their own future while they are being killed, their bodies burnt, the UN monitors shot at. "So it requires Russia to use its leverage to say to the Assad regime: 'you have to follow the Annan plan'. And if we call a conference together it will be about ensuring that such a plan is fully implemented so that there's a cessation of violence and a political process in Syria."
Western states have scrambled to respond to the disintegration of a peace plan brokered by Kofi Annan, the international envoy to Syria, that followed massacres of Sunni villagers widely attributed to members of the president's Alawite minority. As many as 186 people, many of them women and children, were killed. Those atrocities led the rebel Free Syrian Army to abandon the UN-backed ceasefire and to strike in three districts of Damascus that had hitherto escaped relatively unscathed. Shooting and explosions could be heard across the city for more than 12 hours on Saturday night, with government tank shells struck buildings in two central districts of Damascus, forcing residents to cower in basements but failing to repulse fighters from the FSA. Such exchanges had previously only been taken in suburbs of the capital.
Challenging the government's increasingly tenuous hold elsewhere in the country, rebels also engaged Mr Assad's security forces in major battles in the cities of Homs, Deraa and Idlib, as well as in villages near Latakia on the Mediterranean coast. The Syrian opposition's newly appointed leader, Abdelbasset Sayda, proclaimed that the regime was "on its last legs" amid signs that a once ragtag rebel outfit was transforming itself into a capable guerrilla force. Opposition activists declared that a turning point in the conflict had been reached, and pledged to step up their offensive in the capital. The insurgents have been emboldened by increased funds and weapons from Arab gulf states, said activists. "The FSA has become more powerful and well organized," said Yahya Awash, a resident of the suburb of Douma, a scene of heavy recent fighting. "They have more weapons and troops and so can make more complicated operations." The rebels' mounting confidence has transferred itself to the civilian population, with 50 demonstrations reported by the opposition in Damascus, more than ever before.
A general strike in Damascus called to protest the recent massacres has also proved surprisingly successful, suggesting that the capital's merchant class, a key pillar of support for the regime, may be turning against Mr Assad. Opposition activists claimed that as many as 90 per cent of shops had closed their doors, despite efforts to intimidate them. "During the strike, the military forces tried to burn some stores or force the doors open, but they were powerless," said Omar Dimashki, a businessman and activist, who said he had shut all 20 of his showrooms. "Some were frightened and so tried to open their shops, but, when they saw that they were the only ones open, they shut them. We feel that Damascus is in our hands now."
Why The Six-Day War Still Matters
June 11….(Dr. Dore Gold) Forty-five years ago this past week, the Israel Defense Forces liberated the Old City of Jerusalem and re-united Israel's capital. Today, most of the battles that took place back then are almost a distant memory. Few recall that on the eve of the Six-Day War most of the brigades of Jordanian Army were deployed right next to the Green Line and encircled Jerusalem on three sides. Moreover, an Iraqi expeditionary force was poised to join them across the Jordan River. When the Jordanian artillery opened fire, nearly 6,000 artillery shells fell on Jewish neighborhoods in the western side of Jerusalem, leaving 1,000 Israelis wounded. After multiple warnings to the Jordanians, the IDF finally crossed the 1949 armistice lines and captured the territories from which Israel had been attacked and threatened. These details still matter forty-five years later. When the rights of the parties that claimed Jerusalem were debated after the Six-Day War, it became necessary to look into the circumstances of how each came to possess the city. Jordan's capture of Jerusalem in 1948 resulted from what had been described at the time by the UN secretary-general, Trygve Lie, as the first case of "armed aggression" since the Second World War. This stood in contrast to how Israel entered the eastern portions Jerusalem in 1967, that came about through what was plainly a war of self-defense. This distinction became glaringly apparent when the Soviet Union failed in its repeated efforts to have Israel branded as "the aggressor" in the Six-Day War first in the Security Council, in June 1967, and then a month later in the General Assembly.
The great American legal scholar, Stephen Schwebel, who would become the President of the International Court of Justice in the Hague, was cognizant of this comparison for he wrote in 1970: "when the prior holder of territory had seized that territory unlawfully, the state which subsequently takes that territory in the lawful exercise of self-defense has, against the prior holder, a better title." Israel had historical rights to Jerusalem that had been embedded in the British Mandate, but that was not part of the international discourse after 1967. Basing himself on the events of the Six-Day War, Schwebel concluded that Israel's claim to "the whole of Jerusalem" was stronger than that of Jordan's. His analysis was echoed at the time by his contemporaries like the British expert on international law, Elihu Lauterpacht and the Australian, Julius Stone.
Normally, at the end of modern wars, diplomatic efforts focus on restoring the status quo ante, the pre-war situation on the ground. But there was a serious problem in automatically applying this principle to the situation in Jerusalem, in particular, given the fact that Jordan's claim to sovereignty had been rejected by the international community, with the exception of Pakistan. Given the total failure of the UN in 1948 to dispatch forces to protect Jerusalem, the internationalization clauses in the Partition Plan, were no longer viable either, though they were discussed in UN debates into the early 1950s. Prime Minister David Ben-Gurion declared in the Knesset in 1949 that these clauses on the internationalization of Jerusalem were "null and void."
When the UN Security Council met to discuss what would be the principles of a future peace settlement after the Six-Day War, there was a certain degree of ambivalence when the territorial dimension was raised, especially with respect to Jerusalem. The pre-1967 line was not sacrosanct. It was not a recognized international border but only an armistice line that separated the armies at the end of Israel's War of Independence. Thus when the UN Security Council adopted Resolution 242, it refrained from calling on Israel to withdraw from "all the territories" it had captured in the Six-Day War, as the Soviet Union had demanded. Instead, it called for new borders to be drawn that would be "secure and recognized boundaries." Today, common reference is made to Israel's rights to defensible borders.
Resolution 242 not only did not call for an Israeli withdrawal to the pre-1967 lines, it did not even refer to Jerusalem either. On March 6, 1980, the US ambassador to the UN during these deliberations over Resolution 242, Arthur Goldberg, wrote to the New York Times and explained "Resolution 242 in no way refers to Jerusalem, and this omission was deliberate." He spoke on the subject on multiple occasions, laying out the original approach taken by the US under President Lyndon Johnson. He explained in his letter that "at no time in these many speeches did I refer to East Jerusalem as occupied territory". He insisted that "the armistice lines dividing Jerusalem were no longer viable." Goldberg fully understood the full legal implications of what he was saying. He had served as a justice on the US Supreme Court before his appointment to the UN.
Since 1988, the Palestinians have argued that they are filling the diplomatic shoes of the Jordanians. However, they have repeatedly sought however to acquire a status in Jerusalem to which they were not automatically entitled. To erode Israel's legal rights, they began introducing language into UN resolutions that spoke about "Occupied Palestinian Territory, including East Jerusalem." In 1994, the Clinton administration rightfully stood firm against this effort, when the US ambassador to the UN Madeleine Albright explained an American veto in the Security Council by saying, "We are today voting against a resolution precisely because it implies that Jerusalem is occupied Palestinian territory."
The Palestinians' diplomatic strategy has been based on getting the international community to uncritically adopt their legal terminology. Unfortunately, many Israelis have become resigned to this process and are increasingly unaware of the fact that Israel has historical and legal rights, which are plainly stronger than claims that are voiced by the Arab side to this day. Just this past March, the Palestinians easily pushed through a resolution in the UN Human Rights Council in Geneva describing Jerusalem as "Occupied Palestinian territory." In a period in which the delegitimization of Israel's rights is at the heart of the agenda of its adversaries, Israeli diplomats must now more than ever speak up and stress the historical truth of what happened forty-five years ago and not let the twisted narrative being sold to the UN to take hold.
Muslim Brotherhood Eyes Jerusalem as Egyptians Choose President
June 11…(Israel Today) Having already won control of the Egyptian parliament, and with a good chance of putting their man in the president's chair as Egyptians go to the polls later this week, the Muslim Brotherhood is now turning its gaze on Israel. Secular presidential candidate Ahmed Shafiq warned last week that if his Muslim Brotherhood opponent, Mohammed Mursi, wins the run-off presidential vote giving the Islamists unfettered control in Egypt, conflict with Israel will be inevitable. A prominent Egyptian cleric with ties to the Brotherhood added to those fears last week when he told a large rally that should Mursi win the election, Egypt's capital will no longer be Cairo, but rather Jerusalem. "The United States of the Arabs will be restored on the hands of that man [Mursi] and his supporters. The capital of the Muslim Caliphate will be Jerusalem with Allah's will," said Safwat Hagazy in a speech broadcast on Egypt's Annas TV. "Yes, we will either pray in Jerusalem or we will be martyred there." Mursi and other Muslim Brotherhood officials were in attendance at the rally.
Last month, Muslim Brotherhood General Guide Mohammed Badie issued a written statement calling Israel's rebirth the "worst catastrophe ever to befall the peoples of the world" and demanding that the "Zionist entity" withdraw from all the "land of Palestine." Like Hamas and the regime in Iran, elected Muslim Brotherhood officials (even the president) ultimately answer to or are significantly influenced by religious leaders within their movement. While Mursi may become the president of Egypt, Badie will remain in control of the Brotherhood. Hamas, which is an off-shoot of the Muslim Brotherhood, is eager for a Mursi victory in Saturday's election. A Muslim Brotherhood victory "will make Israel weaker and more isolated. Israel will have no friends or alliances left in this region," Hamas spokesman Ghazi Hamad told the Los Angeles Times last week. Even before the feared Brotherhood takeover, there are already signs Egypt is returning to a position of outright hostility toward Israel.
Earlier this month, Egyptian newspaper Al-Ahram reported that Egypt's government censor had halted production on a private film that allegedly promoted normalization of relations with Israel. The movie's writer insisted that the film, which follows the lives of an Egyptian, a Palestinian and an Israeli, was not intended to promote Israel, but rather to encourage peace and cooperation, something in which Egypt's new rulers apparently have no interest. At the same time, Egypt's censors approved a wildly popular new song titled "I Love Israel," which in fact urges the exact opposite sentiment toward the Jewish state. "May it [Israel] be destroyed. May it be colonized. May it be wiped off the map. May a wall fall on it. May it disappear from the universe. God, please have it banished," go the lyrics of the new hit by singer Amr El Masry.
Chemical Warfare Raising its Head in the Syrian Civil War
June 11….(DEBKAfile Special Report) Tehran pumped out a report Early Sunday June 10 accusing Syrian rebels of arming themselves with chemical weapons originating in Libya and acquiring training in their use from an unknown source in their use. The report sent shudders of alarm through Western capitals and Israel and fears that Tehran and Damascus were preparing the ground for the Assad regime to resort to chemical warfare to finally crush its foes. Iran claimed, "Any report released on the Syrian Army's alleged use of the chemical weapons is meant to pave the ground for the terrorists to use these weapons against the people and accuse the Syrian army and government of that crime." Three days earlier Syrian rebel sources charged that the Syrian air force planes had dropped poisonous substances over Deraa, Hama and Idlib which knocked people unconscious. This later proved unfounded.
Western military sources watching Syria's flashpoint areas warn that the fact that both sides of the conflict are now talking openly about chemical warfare attests to their seriously getting ready for this deadly escalation, and the ultimate game-changer. If they indeed go through with it, say sources Washington, European capitals, Riyadh and Jerusalem, US President Barack Obama cannot possibly stick to his refusal to take military steps in Syria and will have to step in with limited force to stop the escalating horror. In that case, the US would almost certainly be joined by Saudi Arabia, Qatar and possibly other Arab nations. Official spokesmen in the West, Moscow and the UN are still warning that Syria is on the verge of civil war, refusing to admit that a sectarian war which they failed to avert is already fully fledged, certainly between Sunni Muslims and Assad's Allawite minority.
The Christians are also involved because some members of that community occupy high-ranking positions in the military command. Defense minister Dawoud Rajiha, who manages government action against the revolt, is a Christian. The conflict is no longer clear-cut between the Syrian army and the various armed rebel groups. The al Houla massacre in the last week of May was a tragic turning-point: Armed groups of Alawites and Sunnis living in the same neighborhoods are now turning on each other. Their battles go largely unreported. One of the most disastrous episodes of this kind erupted last week between Sunni and Alawite neighbors in Latakia. Many parts of southern, eastern and northern Syria had consequently spiraled out of control of military and security forces. Western and Israeli military sources report that regional commanders and the general staff in Damascus have lost track of the violence plaguing those regions and more massacres on the scale of al-Houla and Al Qubeir are feared.
The rebel Syrian National Council's choice of a Kurdish exile Abdel Basset Sayda Saturday as its new head is a bad omen: More than a step toward resolving the differences among the various factions and unifying ranks, the appointment brings the Kurdish community, one-fifth of the Syrian population, squarely into the revolt. Syrian Kurds have stayed out of it until now. A major concern for Jerusalem was sparked by recent comments in Iranian Revolutionary Guards publications. Friday and Saturday, the official IRGC mouthpiece Mashregh quoted a warning by Brig. Gen. Massoud Jazaeri that in the event of any Western or Arab force interfering in Syria, Assad's allies in the resistance "would ensure that aggressors do not survive the conflict. The Zionist regime and the interests of the enemies of Syria are all within range of resistance fire." Saturday night, Russian Foreign Minister Sergey Lavrov underlined Moscow's hard line on Syria: "Moscow would support the departure of President Bashar al-Assad, but only if Syrians agreed to it," he stressed. He ruled out outside force and sanctions against the regime and proposed another international conference. Moscow has now ranged itself solidly behind Assad and the pyramid that keeps him in power, family, Alawites and the top military echelon. Even if the ruler was himself ousted in a coup by his own army, the general who seized power could count on Russian backing.
Russia Building up Syrian Port
June 11….(IDF) The visit of two Russian warships to Tartos Syria this week reinforces the assessment that the support of Russia in Syria against the killing of civilians, due to preserving the rule of Assad allowing Moscow to establish its presence at this center for intelligence areas. This assessment was published by the Israel Defense last October and now she receives final approval. The visit of two ships of war is not a "show of support" Assad's regime but the continued Russian military buildup Syrian port. Israel says that each visit of Russian warships at the port comes to more intelligence equipment. It seems that even the ships themselves are equipped with data collection systems. The unequivocal support of Moscow in Syria and Russia veto on further sanctions against the Assad regime is due in part to re-establish Russian plan regional intelligence center central Syria. Already three years ago, news circulated that the Russian Defense Ministry decided to rebuild the naval base in Syria who was active during the cold war. The rumors began with the comments of former Russian navy commander Admiral Vladimir Sorin during a visit to the Russian naval base at Sevastopol in Ukraine. "The presence in the Mediterranean is very important to our Black Sea fleet," said the admiral and his words dragged a wave of rumors of a cohesive plan to rebuild Russia's active fleet base in Syria. Even now Russian navy commander Admiral Vladimir Wissotzky said that in 2012 the first phase will end the new construction of the Russian naval base at Tartos.
Sources in Israel said then and say today that the program is probably related to tensions between the US and Russia mainly on American plan to place in Europe sets of missiles. Sixth Fleet the US maintains a permanent presence in the Mediterranean, while the Russians are sending him their ships only on the basis of what is called " maneuvers "or visits to friends in different countries. since the disintegration of the Soviet Union the Russian fleet is in crisis but the last two years there is an effort to restore the various warships and the submarines.
Israel said that the program may re-establishment of a Russian Navy in Syria is also related to the agreements signed between Russia and Syria last year, mostly in military procurement. These agreements are intended to enhance the capacity of the Syrian army and its air force for many years were not a real upgrade. Russians are known to massive operation of ships and Israeli intelligence estimates that a monthly basis in Syria would allow them to perform intelligence operations in Israel. Bayonne is primarily designed to track the electronic systems of modern weapons and the flow of information channels used by the military and security system.
Netanyahu: Iran, Hezbollah (Russia) Aiding Assad Regime
June 11…..(Jerusalem Post) Prime Minister Binyamin Netanyahu on Sunday condemned the ongoing massacre of Syrian civilians by President Bashar Assad, blaming the violence on the Axis of Evil: Iran, Syria and Hezbollah. "This axis is rearing its ugly head," Netanyahu told his cabinet, "and the world must understand that this is the region we live in." The prime minister's condemnation joins a growing chorus of anti-Syria rhetoric from the political establishment, with Vice Premier Shaul Mofaz, Deputy Foreign Minister Danny Ayalon and President Shimon Peres all attacking Assad on Sunday for his crimes against civilians.
At the start of the weekly meeting, Netanyahu said that Syrian forces are killing innocents, including women and children. The prime minister tied the massacres to Iran and Hezbollah, who he claimed are providing the Syrian president with assistance. Israel had until recently been slow to call for Assad's fall, wary of worsening the turmoil in Syria. But with hourly media reports in Israel of Syrian civilian deaths, public anger has been growing and Israeli officials have been stepping up their criticism. "Worse than that is the Russian conduct, which weakly condemns the slaughter while continuing to arm Assad's murderous regime. Best-case scenario, this is irresponsible, and worst-case, it is a partnership in the slaughter," Mofaz said.
WEEK OF JUNE 3 THROUGH JUNE 9
Russia Assisted Launch of Iran's Nuclear Plant, and the Rumors of War
June 9….(Examiner) 'The prophecies in Ezekiel 38 & 39 were written over 2,500 years ago. They detail an attempted surprise attack on the nation of Israel. As if torn from today's headlines, these passages detail who is involved, what they will do, why they will do it and how they will be defeated.' On October 26, 2005, speaking at the 'World without Zionism' conference in Tehran, Iranian President Mahmoud Ahmadinejad revealed an evil intention when he sparked fears of a nuclear attack on Israel by threatening to wipe the Jewish state off the map; erasing it from the pages of time. He repeated that caustic threat against Israel on June 2, 2008 in a public address that was televised on Iranian news saying, "Thanks to God, your wish will soon be realized, and this germ of corruption will be wiped off the face of the world". He has also compared Israel to a "dried, rotten tree that will collapse with a single storm." These 'words' reveal what he, and the followers of this regime wish to happen to Israel: a quick death; for it to disappear. Israel is not the only one targeted in these hateful rants, this genocidal regime running Iran also wishes sudden destruction upon the 'Zionist'/Judeo-Christian based and free United States as well, calling it the 'Great Satan', and labeling Israel, 'Little Satan.' The consistent genocidal threats by this tryannical, holocaust denying, cultic regime have been many and documented, but outside of Israel, Iran's 'intentions' are still being questioned by many of the world powers.
US Secretary of State Hillary Clinton told the New York Times that Iran has "to reassure the international community by words and actions as to what their nuclear program is intended for." as quoted from Xinhuanet.com. Russian President Dmitry Medvedev, speaking to a group of Russia's ambassadors in Moscow declared, "It is obvious that Iran is moving closer to possessing the potential which in principle could be used for the creation of nuclear weapons." All these threats against Israel, and to the US and continued resistant action with their nuclear program, etc., should leave little doubt as to the dark intentions of the Iranian dictators. Medvedev's quick sharp stance at the time, seemed to relieve many in the international community, as Russia took a firmer approach, and showed 'concern' over Iran's defiant nuclear program. But the concern was not enough to prevent Russia shipping the uranium fuel to be loaded into the Bushehr reactor; the spark that ignited the official startup of Iran's first atomic plant, that also fueled rumors of war in the region prevalent today.
This rising Russian-Iranian alliance was foretold by the Prophet Ezekiel over 2500 years ago, and it is by No coincidence that in this day, Russia (Magog) and Iran (Persia), are connected together in so many ways (energy, weapons, SCO, Hamas etc.) It is quite amazing to witness all these nations aligning as prophesied, thousands of years ago. In Ezekiel Chapter 38, the Prophet foretold that in the last days there would be a Russian-led alliance of Islamic nations, and most scholars agree in general with the nations named in this event led by Gog, a Czar -type dictator: Magog is Russia, Persia is Iran, Beth-Togarmah is Armenia/Islamic former republic of Soviet Union, Meshech and Tubal are areas in Turkey, Gomer area in Turkey, Libya, also written as 'Put' in some Bibles, Cush is Sudan/Ethiopia region, "the many peoples with you" who will attack along "mountains of Israel" Lebanon.
This coalition of nations will launch an attack against Israel, and Ezekiel warns that Gog comes for the purpose of 'taking a spoil'. It is very probable that the spoil Russia comes for is the oil and natural gas that Israel has just discovered. At this time there are already rumors of war over these fields. The "War of Gog and Magog," was not possible before 1948, before Israel was rebirthed as a nation, and the prophecies of Ezekiel 36, and 37 were fulfilled, and continue to be, as the Jewish people are still being led to make aliyah, making their way home to Israel. Only time will tell when this attack will occur, but the events lining up in the Middle East certainly point to its coming fulfillment. Many scholars think according to scripture, that it is probable this invasion will occur just prior to, or soon after, the beginning of the time of Jacob's Trouble, the 7 years of Tribulation.
It will be a supernatural event in which God Himself will intervene to quell this doomed invasion of Israel, when He sanctifies His Holy Name, defends His People, His Land, and opens many eyes to Himself, with nations witnessing this and knowing that God has done it! As these particular nations align with each other, strengthening ties, and Israel becomes further isolated on the world scene, (as prophesied Zechariah 12 1-3, Psalm 83) and anti-Semitism rages around the world. Psalm 122 reminds us to 'Pray for the Peace of Jerusalem'.
Russia and Iran Shy Away From Syrian Conflict, Dump it in America's Lap
June 9….(DEBKAfile Special Report) After the hopeless gridlock at the special UN session on the Syrian crisis Thursday, an American delegation headed by Fred Hoff, the Secretary of State's special adviser on Syria, drew a blank in the talks it conducted at the Russian Foreign Ministry in Moscow Friday, June 8, with Syrian expert, Mikhail Bogdanov. Debkafile's Moscow sources report exclusively that Moscow has flatly rejected President Barack Obama's proposal to post 5,000 armed UN monitors in Syria, most of them Russian troops, as the core of a new plan to resolve the Syrian crisis. The Russians may consider convening an international conference, but only if its remit is limited to offering a basis for negotiations between the Assad regime and the opposition and new political reforms. On no account must it deal with Bashar Assad's removal.
Moscow's position has grown tougher in the last few days. After Russian officials stated this week that keeping the Assad regime in power was not a priority, Bogdanev said Friday: Moscow isn't discussing ways to promote Bashar al-Assad's ouster with Washington. "We aren't holding such talks." He stressed that the only way forward on the Syrian issue was by expanding Annan's peace plan. However, the only thing that all the participants at the UN could agree on was that the Annan peace plan had failed. And now that the US mission to Moscow has run into another dead end, the violence in Syria will continue to run riot with no world power or body prepared to step in and stop it.
Adding to the complications, the Syrian conflict and the Iranian nuclear controversy are becoming inextricably intermeshed. The US official Hoff knew he was arriving in Moscow at a grave disadvantage after Iran indicated to the six world powers that it was seriously considering not turning up for their third round of nuclear talks in Moscow on June 18-19. Its pretext: The West had failed to come up with "serious proposals." Most of all, Tehran took umbrage over US Secretary of State Hillary Clinton's demand that Iran come to the talks prepared with "concrete steps to curb its enrichment of uranium to 20 percent purity." When she spoke, Clinton knew there was not the slightest chance of the Iranians accepting this demand. Tehran also pulled in its horns at International Atomic Energy Agency (IAEA) headquarters in Vienna when confronted Friday, June 8, with demands to open up its suspect nuclear sites to international inspection.
These related developments all point in one direction: US President Barack Obama's deep reluctance to intervene directly in Syria and preference for Russia and Iran to take over have run up against equally powerful reluctance in Moscow and Tehran to put their hands in the Syrian fire or take part in any international effort to quench its flames. Indeed, the Russians and Iranians believe that as the flames of the civil war already raging there spread, the US president will be blamed by the American public and the Arab world for the horrendous sectarian bloodbath. And if Obama and America's European allies do decide on military intervention, they will be too late and find themselves pulled down into a bottomless quagmire.
US, Allies Call for Syria Transition Government
(The US, EU, Turkey and Arab states agree Assad must go but Russia and China are as obstinate as ever that the US must stay out).
June 8….(YNET) Syrian strongman Bashar al-Assad "must transfer power and depart Syria," US Secretary of State Hillary Clinton told a news conference in Istanbul Thursday after meeting diplomats from Arab and Western nations, AFP reported. The meeting was attended by foreign ministers or senior envoys from Britain, France, the European Union, Turkey, Saudi Arabia and 11 other governments. The group agreed on the need for international solidarity and increased sanctions against Assad, as well coordinated aid to the opposition and a plan for authority to be handed over to an interim government.
The future of Syria must include Assad's departure from power and establishment of a democratic government, Clinton stressed. She mentioned the latest reported massacre at Mazraat al-Qabeer, near Hama, saying: "The regime-sponsored violence that we witnessed again in Hama yesterday is simply unconscionable. Assad has doubled down on his brutality and his duplicity and Syria will not, cannot be peaceful, stable or certainly democratic until Assad goes." British Prime Minister David Cameron also condemned on Thursday the "brutal and sickening" killing near Hama. Speaking in Oslo, Cameron hinted strongly at Assad's supporters, Russia and China, when he said: "If these reports are true, it is yet another absolutely brutal and sickening attack. Frankly, the international community has got to condemn absolutely this regime and President Assad for what he is doing. I think that lots of different countries in the world, countries that sit around the UN Security Council table, have got to sit down today and discuss this issue." "We need to do much more to isolate Syria, to isolate the regime, to put the pressure on and to demonstrate that the whole world wants to see a political transition from this illegitimate regime and to actually see one that can take care of its people. It really is appalling, what is happening in that country, and I want to see concerted action from the international community."
"China and Russia strongly oppose any attempt to address the Syria crisis with military interference from the outside or forcefully impose a regime change in the insurgency-ridden country," the official Xinhua News Agency reported after Russian President Vladimir Putin met with his Chinese counterpart Hu Jintao. Russian Foreign Minister Sergei Lavrov also called for an international meeting to discuss the Syria situation, but said that such a meeting would need to place most of the pressure on the groups opposing Assad, rather than on Assad. According to the Associated Press, he said Iran should be a participant in the get-together. Clinton rejected this idea. "It's a little hard to imagine inviting a country that is stage-managing the Assad regime's assault on its people," Clinton told reporters.
Iran Thwarts UN's Syrian "Contact Group" Plan over US Conditions for Nuclear Talks
June 8….(DEBKAfile Special Report) Iran stalled the US Secretary and UN-Arab League Envoy Kofi Annan's plan to present the world body's special session Thursday, June 7, with a plan for a contract group based on five permanent Security Council members and Iran to handle the Syrian impasse. Tehran refused to join the group as long as it faces nuclear conditions, after US Secretary of State Hillary Clinton said in Istanbul that Iran must come to the nuclear talks in Moscow "ready to take concrete steps" to curb its enrichment of uranium to 20 percent purity. Discussion of the plan was therefore abandoned in the hall and confined to UN corridors. By forcing the pace at the special general assembly crisis session, Tehran once again demonstrated its refusal to play ball with the international community until its major power status in the Middle East is recognized.
Iranian sources have insisted in recent days that the six power talks with Iran were not just about its nuclear program but affected a wider spectrum, because the nuclear issue could be settled at the International Atomic Energy Agency in Vienna. Tehran has made it clear that the continuation of nuclear diplomacy is contingent on the general recognition of Iran's major power status.
The situation in Syria meanwhile continues to deteriorate disastrously amid conflicting claims about another massacre at the Hama village of Mazraat al-Qubeir: Opposition activists have disseminated video footage illustrating the slaughter of up to 70 people, including women and children, by Assad's security forces and militiamen less than two weeks after the Houla massacre. This is denied by official sources in Damascus who say no more than nine people died at the hands of "terrorists." No independent testimony was available on the episode from the UN monitors, who set out for the Hama village. The UN Secretary said they turned back after they were fired on by small arms and would set out again Friday. Kofi Annan warned that if nothing changes in Syria, the future holds all-out civil war. His words attested to the helplessness of the world body to put a stop of the bloodshed in Syria, combined with the Obama administration's refusal to intervene in the crisis in the expectation that Russia and Iran would step up. That expectation has faded.
Debkafile reported Wednesday, June 6: Israel remains dormant despite the serious consequences to its strategic and security situation threatened by the new proposal the UN-Arab League envoy for Syria Kofi Annan presented to the UN for saving his peace plan. The nub of his proposal is the creation of a "contact group" for handling the hot Syrian potato. It is to be composed of the five permanent Security Council members (US, UK, France, Russia and China) plus Iran, Turkey, Saudi Arabia and Qatar. The proposal has won the blessing of the Obama administration, meaning its consent to letting the two powers that will dominate the contact group, Russia and Iran, determine the course and outcome of the Syrian crisis.
Washington believes that only they have the clout in the Syrian army for bringing about Bashar Assad's removal and his replacement in Damascus by a provisional military regime. Obama also hopes that this gesture will give Moscow a strong incentive to lean hard on Tehran for concessions at the next round of its talk with the six world powers on June 13. Neither Iran nor Moscow have promised the US anything of the sort, but the administration hopes Iran will start being forthcoming on its nuclear program after being permitted to assume a central role in Damascus. There is less optimism outside administration circles and in Israel. They expect from Tehran nothing more at the next round of talks than token nuclear concessions, and none at all toward curtailing its work on a nuclear weapon.
However the Obama administration appears to have opted for this course, even though it is the first time since the outbreak of the Arab Revolt in December 2010 that the United States is willing to let go of a major Middle East crisis and allow its foremost Middle East rivals, Moscow and Tehran, to take charge. As far as Israel is concerned, the plan has disastrous connotations. Instead of containing the spread of hostile Iranian influence in the region, as Obama promised Israel, he is opening for the door for Iran to extend its influence squarely in the countries neighboring on, and still at war with Israel, while at the same time moving back from a focused effort to draw the sting of Iran's nuclear bomb program. Israel's political and security tacticians never took into account that a consequence of the Syrian revolt would be the establishment of full-blown Iranian sway over Damascus in partnership with Russia. Indeed, for 15 months, they insisted that the Syrian uprising was proof of America's success in breaking up the dangerous Tehran-Damascus-Hizballah axis.
Russia Seeks Iranian Aid in Ushering Out Syria's Assad
June 7….(Bloomberg) Russia is seeking to enlist Iran in a bid to engineer a political transition in Syria, a move that drew a hostile US reaction even as the Obama administration asks for more pressure on Syrian President Bashar al-Assad. The Russian move comes on the heels of reports on al Jazeera television, citing activists, of new massacres by Assad's forces. The reports said at least 140 Syrians were killed, some of them women and children, including 78 in Hama. Syria's state-run SANA news agency said the reports were "baseless" and that terrorists killed nine women and children outside of the city. Assad's father, the late President Hafez al-Assad, ordered the city leveled in February 1982 to crush a Sunni Muslim uprising, killing at least 10,000 people.
The possibility of recruiting Iran, one of Assad's main backers, to assist in efforts to end the violence and ease him out of power was floated as Kofi Annan, the architect of a failed United Nations April truce, prepared to address the UN today about ways to revive his peace plan or pursue next steps. The entry of Syria's biggest backer, Shiite Muslim Iran, to a struggle that now pits a Sunni-led uprising against Assad's Alawite minority would alienate the US and Sunni Arab powers that are calling for more sweeping economic sanctions. It's "a little hard to imagine inviting a country that is stage-managing the Assad regime's assault on its people," Secretary of State Hillary Clinton said yesterday in Baku, Azerbaijan.
Enlisting Iran also would add a problematic new dimension to the international negotiations on the Islamic Republic's suspected nuclear weapons program. "Could it add a new element for linkage, or does it risk crossing wires?" Robert Danin, a senior fellow at the Council on Foreign Relations, said in a telephone interview. From the point of view of newly elected Russian President Vladimir Putin, though, enlisting the Iranians could help provide some diplomatic cover for efforts to preserve Alawite rule and protect Russia's interests with countries that matter, such as Turkey and Iran, Danin said. With Annan's cease-fire plan stumbling as nations seek an alternative that doesn't include military action, the former secretary general will field questions from the UN Security Council and the 193-nation General Assembly about the future of a mission of 300 unarmed UN observers amid growing concern that some may be killed.
In an effort to salvage his initiative, Annan will propose forming an international group to advance discussions on a political transition, according to three UN diplomats who spoke on condition of anonymity because of the sensitivity of the issue. The details of his latest pitch are still vague, the officials said. Russia, which had supported Annan's plan, proposed yesterday that Iran should be part of a coalition of nations seeking a political settlement in Syria. For the US, that's a non-starter. Clinton said she will see Annan in Washington tomorrow to discuss next steps, "including our shared efforts to encourage Russia and China to use their influence to end the bloodshed and work with the international community in promoting a transition."
Until she's had those meetings and consulted with "those most directly involved," Clinton said, she "won't prejudge whether we will hold a conference and who would be invited to the conference." Clinton met yesterday in Istanbul with foreign ministers from the European Union, Saudi Arabia, Qatar and other countries to consider possible moves in light of Russia's push to include Iran in talks on Syria, according to a State Department official. During the meeting, which took place on the eve of a counter-terrorism conference, Clinton said that aid to the Syrian opposition must be better coordinated, according to the official, who wasn't authorized to speak on the record. Participants agreed to create a "coordination group" overseeing opposition support, according to a statement from the Turkish Foreign Ministry.
Russia's Proposal
The Syria talks Russia is proposing initially wouldn't include representatives of the Assad government. They would include the UN's five veto-wielding Security Council members, the US, Russia, France, the UK and China, the European Union, the Organization of the Islamic Conference and Arab League states, Turkey and Iran. "It's essential to call a meeting of states that have real influence over the various opposition groups," Russian Foreign Minister Sergei Lavrov told reporters in Beijing yesterday. "We must all pile pressure on the Syrian side." The leaders of China and Russia today called for peaceful resolutions to the uprising in Syria and the showdown over Iran's nuclear development. The Shanghai Cooperation Organization, which also includes Kazakhstan, Kyrgyzstan, Tajikistan and Uzbekistan, said in a statement after a meeting in Beijing that resolving the dispute with Iran by force is unacceptable. The SCO also said it supports UN resolutions that have called for a political solution to the revolt in Syria. The US is dispatching a delegation, led by Fred Hof, the State Department's special envoy to the Syrian opposition, to Moscow this week to discuss a common approach to nudging Assad aside. The goal is to replace the 46-year-old leader with someone acceptable to both sides in the conflict, according to two US officials who spoke on condition of anonymity because of the sensitivity of the issue.
Assad is fighting for the survival of his Alawite clan's four-decade hold on power. While more than 70 percent of Syria's population is Sunni, Assad and the ruling elite belong to an offshoot of the Shiite branch of Islam. The Alawites stand to lose privileges, property, and even their lives, should his regime fall. The Obama administration, still opposed to military intervention in Syria, has been pressing for the UN Security Council to cut the regime's economic lifelines, US Treasury Secretary Timothy F. Geithner evoked the possibility of action in Syria under Chapter 7 of the UN Charter. That empowers the Security Council to mandate sanctions or authorize military means to enforce its will. "Absent meaningful compliance by the regime with the Annan plan, that is the direction in which we are soon headed," Geithner said yesterday in Washington.
While Russia is signaling that it no longer views Assad's position as tenable, it's given no indication it will back attempts to impose UN sanctions on one of its major arms customers. The Syrian port of Tartus is also Russia's only naval resupply base in the Mediterranean Sea. At the Security Council, Russia twice vetoed Western drafted resolutions seeking to punish Assad. Given the latest push to include rather than antagonize Putin over Syria, there is little appetite for pushing for a third time a binding measure that Russia may block, according to two UN diplomats speaking on condition of anonymity because talks on the matter are private. While for the first time Russia sees a change of government in Syria as possible, it remains adamant that the outcome cannot be imposed from outside, as Russian officials argue it was in Libya. One option Russia can offer Assad is exile. "Assad will only go if Russia tells him it can't do anything for him anymore and offers security guarantees for him, his family and entourage," said Fyodor Lukyanov, an analyst with the Moscow-based Council on Foreign and Defense Policy. "Russia doesn't control Assad, it can only bring influence to bear on him."
Clinton: US Will Work With Russia for Orderly Assad Ouster
June 7….(Ha Aretz) Speaking in Istanbul, Clinton urged Syria's President Bashar Assad to hand over power and leave his country, condemning a massacre near the town of Hama that was blamed on his supporters as "simply unconscionable." Regarding a possible conference over Syria's future, Clinton said it would have to start with the premise that Assad and his government give way to a democratic government, she told a news conference. "We are disgusted by what we are seeing," she said, referring to continuing violence in Syria.
Ferce fighting broke out in the outskirts of Syria's capital, Damascus, and surrounding suburbs late on Wednesday, anti-government activists said, only hours after troops loyal to Assad had been accused by opponents of a new massacre of at least 78 people. As violence continued, more than 55 mostly Western and Arab countries opposed to Assad's rule said that at a minimum an asset freeze on senior Syrian government officials as well as restricted business with Syria's central bank and leading commercial bank was needed to isolate his regime from the global financial system. The group also expressed support for taking steps toward a United Nations Security Council "Chapter 7" resolution, a measure that could authorize the use of force. "A continued concerted multinational approach is necessary to further deprive the Assad regime of the financial resources needed to sustain its campaign of violent repression," the Friends of Syria working group said at the end of a one-day meeting in Washington that was hosted by the US Treasury.
Poll: Most Arabs Want to Live in Israel
June 7….(Israel Today) The Palestinian Authority, the international media and even elected Israeli-Arab politicians all try to portray life for Arabs in Israel as oppressive and on-par with what black Africans experienced during the Apartheid in South Africa. But time and again, evidence on the ground simply does not support their theory. Most telling is the publicly-voiced opinion of Israeli-Arabs themselves. In an annual poll conducted by Haifa University and published this week, it was again revealed that a clear majority (68.3%) of Arabs prefer living in Israel over any other country in the world. Seventy-one percent of Arab respondents merely said that Israel is a good place to live, while a full 60 percent described Israel as a "homeland."
Seemingly contradicting themselves, 80 percent of Arab respondents blamed the Jews for the "Nakba" or the "disaster" that was the modern rebirth of Israel, though 60 percent said they now accept Israel as a Jewish state and nearly as many have no problem that the nation's public institutions and characteristics are defined by Judaism. But there was also cause for concern. Nineteen percent of Arab respondents denied Israel's right to exist, up from just 11 percent in 2003. And while 57 percent said they would support a referendum defining Israel as a Jewish state, that number was 70 percent in the 2006 survey. There has been a greater effort of late to radicalize the younger generation of Israeli Arabs. Many have brushed off any attempts to recruit them into radical ideologies, but a growing minority has been taken in by Palestinian nationalism.
UN: Assad Has Lost All Legitimacy
June 7….(YNET) Secretary-General Ban Ki-moon says United Nations monitors were shot at trying to get to the scene of the latest Syrian massacre, charging that President Bashar Assad's regime has lost any remaining legitimacy.
The US also blasted the latest Syrian massacred, saying that it "strongly condemns the outrageous targeted killings of civilians including women and children." "This, coupled with the Syrian regime's refusal to let UN observers into the area to verify these reports, is an affront to human dignity and justice," the US said. Earlier, Syrian state TV denied obstructing the observers work and said the monitors had successfully reached Mazraat al-Qubair, a farming area in the central Hama province and site of the latest killings. Ban said each day in Syria sees more "grim atrocities" and for many months it has been evident that President Assad and his government "have lost all legitimacy."
The UN chief told the General Assembly on Thursday that the unarmed observers were initially denied access to the scene in central Hama and "were shot at with small arms" while trying to get there. Ban said any regime that tolerates killings such as last month's massacre of more than 100 civilians in Houla and Wednesday's attack in Hama "has lost its fundamental humanity," and he condemned "this unspeakable barbarity."
Six Day War Began Political War Over Jerusalem
June 7….(JWR) Forty-five years ago today, the Six-Day War began. But rather than this being an occasion for the world to remember when Israel's existence hung in the balance, it is, instead, merely being used as an opportunity for pundits and critics to urge the Jewish state to recreate in some way the world of June 5, 1967. In one such column, Jeffrey Goldberg resurrects the now familiar theme that Israel's famous victory was actually a defeat because it left the Jewish state in possession of the West Bank. For Goldberg, the only way for Israel to finally win the war that began on that day is for it to begin a process of unilateral withdrawal from the territories.
Goldberg's thesis is that the demographic threat from the Arab population of both the West Bank and pre-1967 Israel to the country's Jewish majority requires the withdrawal of Jewish settlements even if a peace accord is not in sight. Goldberg's support for another Israeli attempt at unilateralism is misguided, because the experience of Gaza proved that such tactics lead only to grief, and no critic of Israel will think better of it if the settlers are removed but troops remain. But the assumption that the outcome of that war is still in the balance and depends on Israel's exit from the territories is flawed. It misunderstands the nature of the conflict and Israel's ability to transform the attitudes of its neighbors or the world. So long as the goal of Israel's foes is its destruction and not merely withdrawal from the West Bank or parts of Jerusalem, the only way to look at the Six-Day War or the current impasse is through the prism of survival, not the world's perceptions. That was just as true 45 years ago when Israel's government was instructed by the world, including the United States, to sit back and wait to be attacked as it is today.
The belief that the Arabs can ultimately win the Six-Day War by waiting patiently until they outnumber the Jews between the Mediterranean and the Jordan River is based on the assumption that the status quo is untenable and must inevitably be replaced by either a two-state solution or the transformation of Israel into an Arab majority country. But that idea that Israel must choose now between the two is mistaken. Goldberg is right that the overwhelming majority of Israelis have no wish to rule over millions of Palestinians. But the roadblock to peace that would create a two-state solution has never been the settlements. It has been, as Goldberg acknowledges, the Palestinians' rejection of peace offers that would have given them independence in most of the territories in 2000, 2001 and 2008 and their refusal to even restart negotiations. In the absence of a sea change in Palestinian political culture that would allow them to live in peace alongside a Jewish state, peace is impossible.
As unpleasant as the status quo is for Israel, it is preferable to a return to the situation of June 1967 when Israel was, despite its underdog status, no closer to universal popularity than it is today. The assumption that it must lead inevitably to a one-state solution is foolish simply because there is no mechanism by which Israel will ever allow itself to be voted out of existence by the Palestinians. Nor is it a given that such an Arab majority will ever exist. What Israel must and can do is what it has been doing for 45 years: waiting for the Arabs to come to their senses and give up a notion of Palestinian nationalism that is rooted in negation of Zionism. That was only made possible by military victory.
The achievements of 1967 are by no means impermanent even if it led to a situation in the West Bank that is not optimal. In the wake of that war, Israel got the strategic depth as well as the confidence to survive even while it was besieged by hostile neighbors while the world looked on with indifference. The victory won in those days also altered the relationship between Israel and the United States. It set in motion a process that has forged a strategic alliance between the two countries that is now a permanent fact in the Middle East that no amount of Arab or Muslim hatred or European hostility can erase. What was at stake in those six days wasn't a matter of perceptions or demography but simple survival as Arab armies massed to attempt to reverse the verdict of the 1948-49 War of Independence. What followed was a changed and often problematic new world but one that ensured Israel would not be erased, as many feared it would in the weeks before the shooting started. In winning the war with what seemed to be miraculous speed, the conflict wasn't ended, but it was changed to one that could be managed from a position of Israeli strength. Part of the problem with grasping this reality is the difficulty of recalling not only how dire Israel's strategic situation was on June 5, 1967, but also how precarious its hold on the world's sympathy was then.
Syrian Crisis Now in Iranian and Russian Hands
June 7….(DEBKAfile Special Report) Israel remains dormant despite the serious consequences to its strategic and security situation threatened by the new proposal the UN-Arab League envoy for Syria Kofi Annan is to present to the UN Thursday, June 7, for saving his peace plan. The nub of his proposal, Debkafile's sources disclose, is the creation of a "contact group" for handling the hot Syrian potato. It is to be composed of the five permanent Security Council members (US, UK, France, Russia and China) plus Iran, Turkey, Saudi Arabia and Qatar. The proposal has won the blessing of the Obama administration, meaning its consent to letting the two powers that will dominate the contact group, Russia and Iran, determine the course and outcome of the Syrian crisis. Washington believes that only they have the clout in the Syrian army for bringing about Bashar Assad's removal and his replacement in Damascus by a provisional military regime. Washington also hopes, according to our sources, that this gesture will give Moscow a strong incentive to lean hard on Tehran for concessions at the next round of its talk with the six world powers on June 13. Neither Iran nor Moscow have promised the US anything of the sort, but the administration hopes Iran will start being forthcoming on its nuclear program after being permitted to assume a central role in Damascus.
There is less optimism outside administration circles and in Israel. They expect from Tehran nothing more at the next round of talks than token nuclear concessions, and none at all toward curtailing its work on a nuclear weapon. However the Obama Administration appears to have opted for this course, even though it is the first time since the outbreak of the Arab Revolt in December 2010 that the United States is willing to let go of a major Middle East crisis and allow its foremost Middle East rivals, Moscow and Tehran, to take charge. Debkafile reported exclusively on May 31, that President Barack Obama had proposed to President Vladimir Putin the creation of a large force of 5,000 international monitors for Syria, most of them Russians, to safeguard Assad's stock of biological and chemical weapons against falling into the hands of al Qaeda or Syrian rebels. This team consisting of thousands of Russian troops would be the operational arm of the future "contact group."
As far as Israel is concerned, the plan has disastrous connotations. Instead of containing the spread of hostile Iranian influence in the region, as Obama promised Israel, he is opening for the door for Iran to extend its influence squarely in the countries neighboring on, and still at war with Israel, while at the same time moving back from a focused effort to draw the sting of Iran's nuclear bomb program. Israel's political and security tacticians never took into account that a consequence of the Syrian revolt would be the establishment of full-blown Iranian sway over Damascus in partnership with Russia. Indeed, for 15 months, they insisted that the Syrian uprising was proof of America's success in breaking up the dangerous Tehran-Damascus-Hizballah axis.
Russian-Iranian Friction over Azeri Stake in Israeli Energy
June 7….(DEBKAfile Special Report) US Secretary of State Hillary Clinton arrives in Baku, Azerbaijan Wednesday, June 6, to kick off a South Caucasian tour amid President Ilam Aliyav's worsening relations with the Iranian leader Ali Khamenei and Russian President Vladimir Putin. Baku's pro-Western orientation and its fast-growing military and energy ties with Israel are thorns in both their sides. But for Washington, Azerbaijan is an expanding strategic asset: Since Pakistan closed its overland route for supplies to US and NATO forces in Afghanistan, the US is increasingly reliant on Azerbaijan's airfields. Its logistical value will rise with the advance of the 2014 date for troop withdrawal from Afghanistan. Clinton will have another go, after several failures, at resolving the long-running Nagorno-Karabakh conflict over which Russia and Iran side with Armenia against Azerbaijan. The day she landed in Baku, Armenian forces killed five Azerbaijani soldiers in a border clash.
Washington has never admitted its direct involvement in the bilateral ties unfolding between Baku and Jerusalem but its generally understand that those ties act as a thin wedge through America's door to the region. It is significant that the party welcoming the US secretary in the Azerbaijan capital includes Richard L. Morningstar, whom President Barack Obama picked in May as ambassador to the small oil republic. He is still awaiting congressional endorsement. Debkafile's Middle East sources report that Morningstar is the architect of the Obama administration's oil and gas policy in Central Asia opposite Russia and Iran, as well as the linchpin of US energy policy in the Middle East. He was present at all the negotiations leading up to the contracts signed by Israel, Greece and Cyprus for the distribution of offshore Mediterranean gas and oil beds. His presence bespoke the administration's support for the investment in their exploitation by American oil interests. It may be presumed that Morningstar was in on the newly-signed $1.6 billion contract for the sale of Israeli arms to Azerbaijan, although Washington is unlikely to confirm this. Moscow and Tehran are particularly put out by this deal in the regional context, concerned that it will enhance Azerbaijan's military clout in the Caucasian and the Caspian Sea. With a well-equipped military, he will be a lot freer to pursue an independent energy policy and less vulnerable to pressures from Tehran and Moscow.
Regarding the second side of the relationship, towards the end of 2011, the Azerbaijan state-owned Caspian Drilling Company quietly signed a contract for the acquisition of a 5 percent share in the firm controlling the Israeli Med Ashdod, which is developing an offshore field estimated to hold 280 million barrels of oil. This was the first Azeri investment in a foreign energy project. Soon after the signing, in November 2011, a secret meeting took place in London between representatives of the Russian energy colossus Gazprom and Israel to discuss a Russian bid to acquire a stake in Med Ashdod. Moscow also put out secret feelers for stakes in additional Israeli gas and oil Mediterranean projects. One offer was for the Russians to provide and finance pumping facilities and pipelines for the Israeli fields and take charge of marketing to Europe. Vladimir Putin, while running for president, quietly lobbied top Israeli officials to gain their support for Moscow's partnership proposition.
In the last week of April this year, Israeli Foreign Minister Avigdor Lieberman spent two days in Baku. The talks he held there with Azeri leaders were veiled in secrecy, but sources in Baku said they were concerned with the highly important laying down of guidelines for the rapidly-evolving security and energy ties between the two countries. In 2011, Israel purchased one-third of its oil consumption from Azerbaijan, 2.5 million barrels worth $2 billion dollars, and the volume of trade between them rose to $4 billion, making that Caspian country Israel's biggest trading partner in the former Soviet bloc. The military and intelligence ties between Baku and Jerusalem have been consistently kept under wraps, but while Moscow and Tehran knew about them, they never expected them to expand to their present magnitude. The deal today holds Azerbaijan's investments in Israel's burgeoning energy industry contingent on the scale of its arms purchases. Both elements of this trade-off are earmarked for massive growth.
According to European energy sources, Azerbaijan's aspirations go beyond investment in developing Israel's Mediterranean gas and oil fields and extend to bidding for a role with American energy firms in laying the pipelines planned to carry the oil to European outlets. This would make Baku a rival for Putin's ambitions to carve out a place in the new markets for Gazprom. In the view of some Western military experts, the interface between the Azerbaijani and Israeli energy and military spheres offers Jerusalem a strategic pathway to the Caspian region under Iran's nose, as well a lucrative source of revenue for its arms industry for years go come.
China, Russia United Against Syria Intervention
June 6….(Jerusalem Post) China said on Tuesday that both Beijing and Moscow oppose foreign intervention or forced regime change in Syria as Russian President Vladimir Putin arrived for a security summit. China and Russia, both permanent members of the UN Security Council, have blocked efforts by Western powers to condemn or call for the removal of Syrian President Bashar Assad whose forces the United Nations says have killed more than 10,000 people since March last year. Both countries have stayed in close touch on Syria and believe there should be an immediate end to violence, adding that political dialogue should begin as soon as possible, Chinese Foreign Ministry spokesman Liu Weimin told a daily news briefing. "Both sides oppose external intervention in Syria and oppose regime change by force," Liu said. "We believe ultimately the Syrian issue should be properly addressed through consultation among different parties in Syria. This is in the fundamental interests of the Syrian people. China and Russia have been playing, in their own way, a positive role on the Syrian issue." Russia and China, wary of any Western-led military intervention in Syria, say UN mediator Kofi Annan's plan is the only way forward, but have twice blocked UN Security Council resolutions which would have condemned Damascus and perhaps led to sanctions. Syrian rebels said on Monday they were no longer bound by a UN-backed truce because Assad had failed to observe their Friday deadline to implement the ceasefire and had only attacked government forces to defend "our people".
Putin is attending a summit of the Shanghai Cooperation Organization, which also includes former Soviet states in central Asia. Among the talks between Russia, the world's biggest energy producer, and China, the largest consumer of energy, will be a natural gas deal which Moscow hopes to finalize after years of negotiation. Among the talks between Russia, the world's biggest energy producer, and China, the largest consumer of energy, will be a natural gas deal which Moscow hopes to finalize after years of negotiation.
Russia Has World's Largest Nuke Arsenal – 10,000 Warheads
June 6….(Arutz) Russia, which is helping Iran develop nuclear power, has more nuclear warheads than any country in the world, according to the Stockholm International Peace Research Institute's annual report released Monday. Worldwide, there are an estimated 19,000 nuclear warheads held by eight countries. The list of countries includes Israel, which the Institute estimates has 80 nuclear warheads. Israel officially has a policy of "nuclear ambiguity" but is assumed by most everyone to have manufactured nuclear warheads. Previous estimates have been around 200.
The United States has the second largest nuclear arsenal, with 8,000 nuclear warheads. Both superpowers possess more than 90 percent of the worlds nuclear weapons, France is estimated to possess 300, followed by China with 240, Britain with 225, and India and Pakistan with around 100 each. The United States and Russia each have reduced their number of warheads by approximately 6 and 10 percent respectively. North Korea was not included on the list although it has conducted nuclear tests. It claims that is has operational nuclear weapons.
On the same day the Stockholm report was released, American officials said at the Arms Control Association Annual Meeting in Washington, "Beyond responsibly reducing the number of nuclear weapons, the Obama Administration has been committed to reducing their role in our national security strategy as well. We are not developing new nuclear weapons; we are not pursuing new nuclear missions." US Acting Under Secretary for Arms Control and International Security Rose Gottemoeller was quoted by RTT News as saying, "We are working toward creating the conditions to make deterring nuclear use the sole purpose of our nuclear weapons."
Huge Oil and Gas Reserves Discovered off Israeli Coast
June 5….(Israel Today) Large-scale natural gas and oil discoveries both in Israel and off its Mediterranean coast seem to be occurring with surprising frequency in recent years. On Sunday, an Israeli company announced the discovery of yet another commercially-viable gas and oil field just off the coast of the northern port city of Haifa. Israel Opportunity Energy Resources LP said its Pelagic license was estimated to contain 6.7 trillion cubic feet of natural gas and 1.4 billion barrels of oil. "The quantity of gas discovered in the licenses, and the high probabilities, make it the third largest offshore discovery to date," company chairman Ronny Halman told the business newspaper Globes, adding, "This quantity guarantees Israel's energy future for decades, and makes it possible to export Israeli gas, and boost the state's revenues without worrying about gas reserves for domestic consumption."
The discovery of the Pelagic fields comes about a year after another Israeli company made public its natural gas find in the Tamar and Leviathan fields, also off the Mediterranean coast. Tamar and Leviathan are estimated to contain 9 and 17 trillion cubic feet of natural gas, respectively. Tamar and Leviathan, together with the nearby Gabriella license held by Modiin Energy, are also expected to yield a combined 800 million barrels of oil. The discoveries in the eastern Mediterranean in recent years are estimated to be the largest in the world, and could drastically alter Israel's economic and energy situation.
Obama's New Plan for Iran Again Delays Israeli Strike
June 5….(DEBKAfile Exclusive Report) US President Barack Obama has again persuaded Israeli Prime Minister Binyamin Netanyahu to hold off attacking Iran's nuclear program in the coming months by promising a new set of severe sanctions against Iran. US administration officials assured debkafile's Washington sources that Israel's leaders were won over by the Obama administration's promise to ratchet up US and Europe sanctions against Iran if the next round of negotiations with the six world powers in less than two weeks gets bogged down again. These are the new sanctions hanging over Iran as reported by our sources.
1. On July 1, the Europeans will activate the embargo that left pending on Iranian oil exports and banks.
2. In the fall, the US administration will bring out its most potent economic weapon: an embargo on aircraft and sea vessels visiting Iranian ports. Any national airline or international aircraft touching down in Iran will be barred from US and West European airports. The same rule will apply to private and government-owned vessels, including oil tankers. Calling in at an Iranian port will automatically exclude them from entry to a US or European harbor. This sanction would clamp down an air and naval siege on the Islamic Republic without a shot being fired. Word of the US plan prompted a deliberately provocative visit by the Iranian Revolutionary Guards commander Gen. Mohammad Ali Jafari Thursday, May 31 to his forces stationed on the disputed three islands commanding the Strait of Hormuz, Abu Musa, Little Tunb and Big Tumb.
The islands are claimed by the United Arab Emirates. A previous visit by President Mahmoud Ahmadinejad on April 11 stirred up a major outcry in the Gulf region. In Washington, Jafari's visit it was taken as Tehran's reminder of its repeated threat to close the Hormuz Straits in the event of a blockade to the transit of a large part of the world's oil.
3. President Obama promised Prime Minister Netanyahu to deal personally with India and Indonesia, the most flagrant violators of anti-Iran sanctions who make their financial networks available for helping Tehran evade restrictions on its international business activities. Washington, according to our sources, made sure its sanctions plan was leaked to Tehran through diplomatic and intelligence back channels as a means of twisting Supreme Leader Ayatollah Ali Khamenei's arm into instructing his negotiators at the Moscow talks on June 16 to start showing flexibility on the world powers' demands to discontinue uranium enrichment up to 20 percent and stop blocking international nuclear agency inspectors' access to sites suspected of engaging in nuclear weapons development. US Secretary of State Hillary Clinton no doubt had Israel's latest concession to the Obama administration in mind, Sunday, June 3, when she brushed aside as "nothing new" questions about Khamenei's threat to respond to an Israeli attack with "thunderous response." She explained, "We look forward to what the Iranians actually bring to the table in Moscow. We want to see a diplomatic resolution. We now have an opportunity to achieve it, and we hope it is an opportunity that's not lost, for everyone's sake." Tehran has now been made aware that if that opportunity is indeed lost, there may be some pretty heavy music to face in the form of an international air and sea embargo.
Survey Shows Number of "Worldly Christians" Increasing
June 5….(ChurchLeaders.com) An online survey conducted by Changing the Face of Christianity is showing that many self-identified Christians polled do not live out their faith on a daily basis; in fact, they "rarely" ever do. R. Brad White, the founder of the organization who created the test, said the results were "disturbing," showing that a third of polled Christians are Christians "in name only." Initially the results showed a quarter of respondents were "worldly Christians," but lately that number has increased to one in three. More than 1,200 have responded to the survey since its creation in September 2011. "A significant majority of Christians consistently live their faith," commented White. "In addition to the 27.8% of spiritually mature Christians out there, 38.5% of Christians take their faith seriously and are striving daily to live as good Christians.
FOJ Note: I Timothy 4:1 Now the Spirit speaketh expressly, that in the latter times some shall depart from the faith, giving heed to seducing spirits, and doctrines of devils;
Muslim Brotherhood Would Terrorize Christians
(Presidential candidate Shafiq hits Muslim Brothers twice: "They think Palestine's the capital of Egypt, and would intimidate Christians.)
June 4….(Arutz) Presidential candidate Ahmed Shafiq hit hard at the Muslim Brotherhood on two fronts Sunday, warning that an Islamist victory will lead to terrorizing Christians and accusing the Brotherhood of trying to make "Palestine" the central issue for Egyptians. Shafiq was a close aide to ousted Egyptian President Hosni Mubarak, and the Brotherhood took the offensive after Saturday's life sentence for Mubarak, instead of death, and the acquittal of his two sons regarding their involvement in the murder of hundreds of protesters last year. Egyptians will go the polls in two weeks to vote for Shafiq or Muslim Brotherhood candidate Mohammed Morsi.
In an unusually sharp attack, Shafiq accused the Brotherhood of acting as if "Palestine is the capital of Egypt." He said that Egyptians face several domestic issues that should not be overshadowed by the status of the Palestinian Authority, whose Hamas faction was founded by the Brotherhood. "Don't let the Muslim Brotherhood control Egypt and take it to the dark ages," Shafiq declared. "I represent a secular state... the Brotherhood represents a sectarian state. I represent progress and light, they represent backwardness and darkness," he said.
Egypt's Hosni Mubarak is sentenced to life in prison
June 4….(WND) Cairo's main square Saturday overflowed with people angry that six former government aides were acquitted of charges of killing hundreds of pro-democracy protesters last year, while former strongman Hosni Mubarak was ordered to prison. Mubarak and former Interior Minister Habib El Adly were sentenced to life in prison for their crimes. Mubarak was immediately transferred to a prison in southern Cairo to serve his sentence, and a prosecutor said the former president, who attended court on a gurney, would be transferred to the prison hospital. Protesters in the square, the center of last year's protests, waved Egyptian flags as they demanded justice for those killed and injured during last year's demonstrations. At least 61 people were injured Saturday in protests throughout Egypt, following the verdict, state TV reported. The Islamist group Muslim Brotherhood is fielding one of two candidates in this month's presidential runoff. Mohamed Morsi is facing secularist Ahmed Shafik, a former official in Mubarak's regime.
Given the anger and perceived injustice at the verdict in the 10-month trial, Dardery said, the outcome will hurt Shafik and anyone associated with the former regime. "All of Egypt are now rallying behind Dr. Morsi," Dardery told CNN. "We call him the candidate of the revolution because he promised the Egyptians to bring justice to those who killed their sons and daughters." The Cairo courtroom erupted in chaos Saturday after the judge convicted Mubarak, 84, and acquitted six of his aides for the killings. Mubarak was cleared of a corruption charge and two of his sons were also set free.
Mubarak courtroom erupts in chaos
It appeared the entire gallery of men dressed in suits began shouting and stood on their chairs chanting that the decision wasn't harsh enough. Fists flew and at least one man suffered a bleeding gash to his chin. "We want honesty!" they shouted. "Revolution till victory!" The Muslim Brotherhood called for protests in Tahrir Square and vowed to retry the acquitted aids if Morsi is elected. Shafik's side did not immediately comment on the outcome. The sentence delivered by Judge Ahmed Refaat was the final chapter of Mubarak's iron rule of Egypt that ended in February 2011.
Road to Damascus: Arab Believers Risk Death for Faith
June 4….(Gary Lane/CBN News Sr. International Correspondent) What happens when a Muslim comes to Christ in the Middle East? Many fear persecution so they keep their Christian faith a secret. Others, like evangelist "Rasim," boldly profess their faith and suffer dire consequences as a result. There are dangers but also blessings of embracing and sharing the Gospel in a very distressed region of the world. Many Muslims throughout the Middle East are coming to Christ through signs and wonders like those performed by Paul and Barnabas in the Book of Acts.
The road to Damascus is where the Apostle Paul walked and stopped at the home of Ananias where he was baptized. And that was the start of an incredible ministry that has changed the world. Today in Syria, other evangelists are following in his footsteps. One evangelist named Rasim shares his faith in a mosque with the imam. He gave the Islamic priest a copy of the Bible and the Jesus film. "I told him if you read the Bible, you'll believe and your mind will be changed, the Lord is God and he died for you," Rasim said.
Safety is a Concern
Like the secret Muslim converts and other Christians, Rasim's safety is at risk. While he is often afraid when he approaches a mosque, he said he feels the peace of God once he steps through the door in faith. And because he courageously pushes forward, the knees of a Bedouin woman were also healed recently when Rasim paid a visit to her home. "We have fear, but Jesus is with us, Emmanuel is with us," Rasim said. "Jesus said, 'I am with you forever' and we need to go to the mosques and everywhere to tell people the truth about Him and His love."
Christians Being Killed in Egypt
Believers like Rasim have good cause to fear. It is hard to be a Christian in a Muslim-dominated society, especially in Egypt where Christians were murdered in the streets earlier this year near the city of Luxor. "In November 2008 there was actually an attack of 3,000 people on a church in Cairo where they had attempted to burn it," said Caroline Doss of the American Coptic Federation. You haven't heard anything about an arrest or a prosecution. That's sending a clear message to the Egyptian population that this is acceptable behavior." It is life-threatening behavior that mainly targets converts from Islam.
Egyptian Mohammed Hegazy his family are in hiding, running for their lives. That is because he has several fatwas, official Islamic pronouncements of death against him because he became a Christian and then fought a legal battle to gain the right to change his religion on his national ID card. "If you don't have the right or freedom to choose your own belief, what rights do you have," Hegazy asked. "What freedom do you have? I am not afraid because I believe in Christ. Hegazy said he was jailed and tortured by Egyptian state security agents who wanted him to return to Islam.
Iranian Supreme Leader: Israel is Our Number One Enemy
June 4….(Times of Israel) Iran's Supreme Leader warned Sunday that any Israeli attack would be answered with a "lightning" response by the Islamic Republic and suggested Iran's nuclear program cannot be curtailed by Western sanctions. The remarks by Ayatollah Ali Khamenei echoed previous hard-line positions by Iran, but take on added resonance amid talks with the US and five other world powers. Western leaders hope for a diplomatic accord that would ease concerns about Iran's nuclear ambitions, while Israeli officials say they leave all options open to try to derail Iran's uranium enrichment. The West fears Iran could one day produce weapons-grade material. Khamenei called the claims of a secret weapons program "lies" and repeated Iran's statements that it only seeks reactors for energy and medical research.
Khamenei put Israel on notice that any military action would bring swift consequences. "Should they take any wrong step, any inappropriate move, it will fall on their heads like lightning," he warned in a speech marking the 23rd anniversary of the death of his predecessor, Ayatollah Ruhollah Khomeini, the leader of the 1979 Islamic Revolution. Many military analysts say air strikes alone are unlikely to seriously set back Iran's uranium enrichment and could touch off a wider conflict in the Gulf, which is the route for about one fifth of the world's oil. Instead, the US and Europe have imposed tighter sanctions targeting Iran's oil exports and its ability to conduct international banking. "The obstacles enemies are creating in our path won't have any effect. Sanctions are ineffective. Sanctions can't stop the Iranian nation from moving forward," Khamenei said at Khomeini's mausoleum south of Tehran. "The only effect these unilateral and multilateral sanctions have on the Iranian nation is that they deepen hatred and animosity toward the West in the heart of our people," he said.
Iran has called for the West to roll back the sanctions as a goodwill gesture to move ahead the nuclear talks, which are scheduled to resume later this month in Moscow. In Baghdad last month, the six world powers, the UN Security Council permanent members plus Germany, demanded that Iran stop its most sensitive uranium enrichment in return for incentives such as civilian plane spare parts. Iran's 20 percent-level enrichment, the highest publicly acknowledged, worries Western leaders because it is far closer to weapons grade than the 3.5 percent enriched material needed for energy-producing reactors. Iran uses the 20 percent for its medical research reactor for applications such as cancer treatment. Iran has called for an overhaul of the latest proposals, saying it may consider suspending 20 percent enrichment only if the West commits to lift recently toughened sanctions.
Israeli Prime Minister Benjamin Netanyahu called on world powers last week to push Tehran to stop all nuclear enrichment, remove from its territory all material that has been enriched until now and demolish the underground Fordo enrichment facility near the city of Qom, about 130 kilometers (80 miles) south of Tehran. Israel views a nuclear Iran as an existential threat because of its frequent calls for Israel's destruction and support of anti-Israel groups such as Lebanon's Hezbollah. Khamenei said Israel is now vulnerable than any other time with pro-US regimes fallen in the Arab Spring, and claimed the US and its allies are concentrating on the Iranian nuclear issue to "cover their own problems."
---