WEEK OF JANUARY 31 THROUGH FEBRUARY 6
'Voice of Freedom' is Heard in Iraq
Jan. 31….(FOJ)President Bush, speaking about yesterday's election in Iraq, said, "Today the people of Iraq have spoken to the world, and the world is hearing the voice of freedom from the center of the Middle East. In great numbers, and under great risk, Iraqis have shown their commitment to democracy. By participating in free elections, the Iraqi people have firmly rejected the anti-democratic ideology of the terrorists. They have refused to be intimidated by thugs and assassins. And they have demonstrated the kind of courage that is always the foundation of self-government.
Iraq's opportunity for freedom has been purchased at the cost of some 1,400 American lives, not to mention the countless numbers of Iraq's own countrymen, Iraqis yesterday participated in their country's first democratic election in more than 50 years. And although at least 35 Iraqis, plus 8 suicide bombers, died in election-day terror attacks around the nation, the election was also marked in some polling places by dancing and singing. Iraqi officials were very upbeat, with Interim Prime Minister Ayad Allawi calling it "the first time the Iraqis will determine their own destiny and National Assembly candidate Ahmad Chalabi saying, "We have defeated the terrorists today, and the winds of freedom are sweeping across Iraq." The emergence of democracy in Iraq serves as another shot-heard-round the world, (in the language of the American Revolution) and its echoes should ring loudly in Iran and Syria, not to mention Saudi Arabia. America has geographically encircled Iran with lab-experiments of democracy in Afghanistan and Iraq, and these two test cases are the frontlines in wining the war on terror. However, there is a backside to these national tests of democracy. That backside is the Palestinian equation. Will democracy actually emerge in the West Bank and Gaza Strip now that Yasser Arafat is gone? All these questions will determine the outcome of the war-on-terror, and America's survivability.
Allawi: Election Proves Terrorists Can't Win
Jan. 31….(WND) With unofficial estimates indicating nearly 60 percent of Iraq's 14 million eligible voters cast ballots Sunday, leaders from around the world, including France and Germany, called the elections a mandate by the people of Iraq. Iraq's interim leaders lost no time moving forward with that mandate. In his first news conference since polls closed, interim Prime Minister Iyad Allawi said the "terrorists now know they cannot win." Despite fears of growing violence, the nation was calm Monday as vehicles again wove their way down Baghdad's streets after an election-day ban on most traffic. Final results of the election weren't expected for days, but the country was already focusing on goals almost as challenging as the election itself: forming a new governing coalition, writing a constitution and winning popular trust. The electoral commission said it believed, based on anecdotal information, that turnout overall among the estimated 14 million eligible Iraqi voters appeared higher than the 57 percent, or roughly 8 million, that had been predicted before the vote. But it would be some time before any precise turnout figure was confirmed, they said. Allawi urged factions within Iraq to come together, aiming his comments at Iraq's Sunni minority, a large percentage of whom avoided the polls Sunday. "We are entering a new era of our history and all Iraqis, whether they voted or not, should stand side by side to build their future," he said. "Now is a suitable time for us to work together so that the whole world can watch the capabilities of this great country." The election will almost certainly bring to power the country's long-suppressed Shiite Muslims, who make up 60 percent of Iraq's population, boosting the sect's influence and worrying neighboring countries with Sunni majorities. Security just after the ballots are counted will be crucial, because once the winners are announced, they will likely become terrorist targets. Not even the country's frequent power outages could stop the electoral process, the first free vote in a half-century. It is still unclear if the successful vote would deal a significant blow to the insurgents, or rather lead to a short-term rise in violence. The militants might need time to regroup after the spate of attacks they launched in the weeks before the vote. The election was hailed as a success around the globe, with President Bush declaring: "The world is hearing the voice of freedom from the center of the Middle East." Australian Foreign Minister Alexander Downer said Iraqis showed "the courage to stand up to violence and we should support them." In Europe, both opponents and supporters of the Iraq war came together to praise the election. Yesterdays historic election came only seven months after Iraq's interim government took over from a US-led coalition, and less than two years after Saddam's ouster.
Across the largely authoritarian-ruled Arab world, where dislike and distrust of US power and American intentions dominates the public debate, some dismissed the poll as a US-orchestrated sham, while others hoped it might prove a catalyst for a region-wide democratic push.
Hamas, Hezbollah Vow to Continue Terror
Jan. 31….(WorldNetDaily) Hamas and Hezbollah agreed to continue to use terrorism against Israel in spite of US and Israeli pressure and a UN resolution calling for the dismantlement of the terror groups, a Hezbollah statement said yesterday. The agreement was produced after a meeting between Hamas leader Khaled Mashal, who resides mostly in Syria, and Hezbollah leader Sheik Hassan Nasrallah at a Hezbollah office in south Beirut. The meeting focused on "pressure to which the resistance and steadfastness forces in Syria and Lebanon are subjected through [UN] Resolution 1559 and in Palestine through the continuing [Israeli] aggression on the Palestinian people," said the Hezbollah statement. "Agreement was reached that the resistance and steadfastness option is the only option in confronting the current pressure," it said. UN Resolution 1559, passed in September with strong American backing, calls for the dismantling of Hezbollah and armed Palestinian groups, including Hamas, and a complete withdrawal of Syrian troops from Lebanon. Hezbollah criticized the resolution as an Israeli ploy to destroy the group. It was not immediately clear whether the two terror groups discussed calls by PA Prime Minister Mahmoud Abbas for a temporary cease fire with Israel. There have been reports Hamas had agreed to the ceasefire if Israel stopped military incursions into Palestinian territories to combat terrorism. Hezbollah has been used by Iran and Syria to funnel money to finance Palestinian terror against Israel, security sources told WND. They said Iran and Syria have been financing Palestinian terrorist factions, including Popular Front and Al Aqsa Martyrs Brigades, by passing money through Hezbollah accounts in Europe and the Arab world. There has been much documentation, including traced bank accounts and admissions from Palestinian and Iranian leaders, that money passed through Hezbollah was earmarked for specific terror attacks. Meshal told reporters after meeting with Nasrallah his group's "resistance program is making progress in various fields, making successes and winning the support and confidence of our Palestinian people inside and outside (Palestinian areas)." Meshal said Hamas' relationship with Hezbollah was "strong. We are partners in this march of confronting a common enemy. In the same way south Lebanon was liberated, we have hope that all of Palestine will be liberated."
Through Arms to Syria, Putin Challenges US in the Middle East
Jan. 31….(DEBKAfile Exclusive Military Report) Disturbing reports were coming out of the Russian capital Wednesday, January 12, about Russian president Vladimir Putin's plan to accede to Syria's request for advanced weaponry during president Bashar Assad's visit to Moscow on January 24. DEBKAfile's US and Israeli security sources quickly contradicted reports that 18 Iskander-M or SS-X-26 surface-to-surface missiles were on the table. The items for sale, they revealed, are advanced SA-10 air defense systems of the type that protects Moscow and shoulder-held SA-18 anti-air missiles, whose transfer to the Hizballah and/or Iraqi guerrillas would move at least two sets of goal posts in the Middle East balance of strength. The SA-10 is an effective defense against Israeli warplanes and missiles, including cruise missiles. Its presence in Syria would therefore knock a serious hole in Israel's deterrent ability against Assad and the Hizballah. The Kremlin's willingness to sell these items to Israel's northern neighbor and backer of Iraqi insurgents is a rocket from the Putin to the White House in Washington, a declaration that he has had enough of sitting on the sidelines and watching US move the January 30 election pieces around the Iraq board and tilt the Palestinian ballot in favor of Mahmoud Abbas (Abu Mazen) as Yasser Arafat's successor. The Russian president's exasperation boiled over when he what he determined was Washington's hand in the Ukraine presidential election stirring up the anti-Moscow Orange Revolution that brought opposition leader Viktor Yushchenko to office, and, again, in the sale of the Russian oil concern Yukos. The Russian leader felt he had been made the target of a well-orchestrated campaign for undermining him personally and politically. Israeli Prime Minister Ariel Sharon is also put on notice that Washington's backing alone does not lend him the status of unilateral player for disengagement in the Palestinian arena. The Russian leader has another large bone to pick with Sharon. He has complained often on the basis of intelligence received that Israel provides a backstairs rendezvous venue for Jewish Russian oligarchs conspiring against him, among them Berizovsky who lives in London, and Khodorovsky, founder of the oil giant YUKOS who sits in a Moscow jail. Each of those moneyed plotters, he charges, maintains a representative in Israel to look after the transfer of his wealth to Israeli banks. More than once, the Russian president asked Sharon to put a stop to this activity. When the Israeli Prime Minister informed him that the Law of Return forbids prosecution or extradition unless laws are broken, Putin was disbelieving. He later sneered to his aides that he had not known that the Law of Return applied to members of the Russian Christian Orthodox Church, a veiled reference to the Russian oligarchs' hired personnel who relocated with them to Israel. The Kremlin's decision to supply advanced SA-10 and SA-18 missiles to Syria constitutes a direct threat to Israel. But it is also a shot across Washington's bows. DEBKAfile's Russian and Israeli military experts described the SA-10 as an advanced surface-to-air missiles system capable of seriously limiting Israel's aerial activity over Syria and Lebanon. It can engage more than one target and counter low and high-flying aircraft, cruise missiles and ballistic missiles. "Grumble" can outperform the US Patriot anti-missile missile system supplied to Israel and counter the aircraft and most of the missiles in the Israel Air Force's arsenal, to the detriment of its deterrent capabilities. The SA-18 is a highly effective shoulder-held missile. If it reaches Iraqi guerrillas it will constitute a direct threat to US troops. In Hizballah hands, it would add to US troubles in Lebanon..
WEEK OF JANUARY 24 THROUGH JANUARY 30
Alpha and Omega, The Beginning and the End
Jan. 26….(FOJ) Ever since God created the universe and the dimension of time that flows within it, time itself has been steadfastly and inevitably flowing onward, flowing like water in a rushing stream, ever onward toward a dramatic and climactic event. We don't often think about it, but God actually drew up some contingency plans for our world before he created anything, and set the component of time progression in motion. That idea alone should highlight the fact that not only has God not forgotten us but that God indeed loves all of his creation. It also points to the fact that there is an ending to this present world, just as surely as there was also a beginning to it. (Revelation 1:8 I am Alpha and Omega, the beginning and the ending, saith the Lord;) As cosmologists endeavor to trace the origins of life on earth, I have to wonder how come people aren't as interested in where life is going on earth? This is where the role of Bible Prophecy can play a very important part. Bible prophecy is Heaven's roadmap. The Lord God that created man good, and placed him in a good world, and gave him a good law to live by, also foresaw that mankind would corrupt himself and his world. God's great contingency plan (foreordained) was to send his Son into the world to make a way of restitution. What is our world coming to? Doesn't it make sense that the God of creation might also know where the world is headed? If so, then surely he has conveyed some information to his beloved creatures about that very issue! We are tiny beings, living only a short while on a small crusty ball, being twirled about on a planet that is whizzing through space within a vast cosmic tent. Beyond that vast elastic tent (Isaiah 40:22) of space, which contains many galaxies, is the third Heavenly expanse, (II Cor. 12:2) the place in the sides of the north (Isaiah 14:13) out beyond our universe, where the almighty Lord God Jehovah is enthroned. HE who introduced himself to Moses as "I AM THAT I AM" has foretold the history of mankind, and most his signatorial landmarks along the heavenly roadmap of prophecy are today whizzing by our eyes in rapid succession. GOD is sending US a message! The END is near! God is preparing to send His Son back to earth! Are You ready?
The Palestinian Democracy in Action?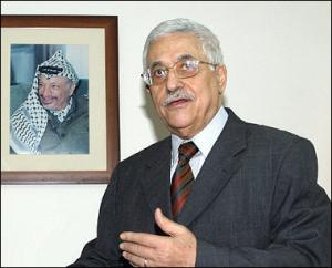 Jan. 26….(FOJ) According to some post election Palestinian officials, Mahmoud Abbas captured 62% of the Palestinian vote, which was far more than near his nearest rival, reform advocate Mustafa Barghouti. However, reports of widespread voting fraud and other irregularities during the January 9th election prompted 46 Palestinian Authority election committee members to resign. This group maintained that they and many others had been intimidated by armed Palestinian security forces loyal to Abbas, who demanded they extend the voting time by two hours and allow non-registered Palestinians to vote. (these non-registered voters are thought to be militant-imports that assist the Damascus-Teheran Axis in managing the terrorist campaign in the West Bank and Gaza) The resignations and complaints from ordinary Palestinians were totally ignored by the infamous international election monitors, headed by former US President Jimmy Carter. Carter stated that the PA election was conducted in a "free and democratic" manner. But when one examines the political positions of Jimmy Carter within the American election landscape, and recalls his close association with the UN and the globalist ideologues of the EU, one must wonder if the election in the territories called Palestine were anything but a ruse designed to make Israel and the Bush Administration come to believe that democracy is suddenly on the move in the PA, (since Arafat—the stumbling block to democracy is now gone) and that it is time to get back to the business of implementing the Roadmap to slice Israel into some more geographical slivers. And all in the name of peace! Abbas the politician maintains the same fundamental positions as did Yasser Arafat. His only deviation from Arafat is that he prefers that the terrorist infrastructure operating in Palestine be a little more discreet and devious in waging its annihilation campaign against Israel. Abbas prefers that Hamas would see the wisdom of using a strategy that would enable the PLO-Hamas to acquire Statehood, with all of its governmental trimmings before returning to the terror campaign. Accordingly, Hamas, Hezbullah and all the other nifty little terrorist cells in the West Bank/Gaza area are being lobbied to anticipate a broader mult-pronged cooperative strategy of cooperation with Iran and Syria in countering the frontline of the American war against terror. In case anybody has missed it, the US war on terror (or more explicitly—the terrorist's reason for attacking the US) is all about Israel, and America's support for Israel's right to exist. As America faces a crossroads in its war-on-terror in Iraq, and as Syria and Iran gear up for a guerrilla-insurgency fight against democracy in the region, we can expect the Middle Eastern Terrorist Sponsors to use the Palestinian Card for world-wide geo-political leverage against the US. Everyone (Europe, Russia, UN, Arab world) is expecting the Peace Roadmap to become a highly traveled freeway in the coming months, and that diplomatic highway coupled with the US's present Euphrates River quagmire is a highly volatile mix.
Assad: Russia Needs to Expand Role in Middle East
Jan. 25….(Ha Aretz) Syrian President Bashar Assad insisted Tuesday that the shoulder-launched Igla SA-18 missiles Damascus wishes to buy from Russia would not pose a threat to Israel. This is a defensive, air defense, weapon," Assad told students during a visit to the Moscow State Institute for International Relations. "If Israel is against us buying it, it means that Israel wants to invade our airspace. Assad also indicated Syria would welcome a stronger Russian role in the Middle East. "I would like to support Russia's political course and at the same time express a protest against the political course of the United States," Assad said in a speech at a Moscow university. "Russia's role is huge and Russia is well respected by third-world countries. These countries are really hoping that Russia will try to revive its lost positions in the world," he said. In an interview with the Russian daily Izvestia, Assad said, "Russia is a great power and bears great responsibility for the situation in the world. It follows that Russia should contribute to the stability of the situation in the Middle East." Russian President Putin said he supported deepening Russia's "long-established traditional relations" with Syria, adding that "there is a great deal to think about if we are to reinvigorate these contacts." Putin told his cabinet Monday that Russia, is a member of the Roadmap Quartet, and "an active partner in the peace process, in which the Syrian track is an important direction." Russia's Foreign Minister Sergei Lavrov also backed Damascus over the US pressure to take stronger steps to stop infiltration terrorist militants into Iraq. The US is only exasperating the Middle East conflict by favoring Israel.
Central Banks Shifting Reserves Away from US
Jan. 25….(UPI/Financial Times) The days of the dominant dollar may be running out, as central bank managers lean towards diversifying their portfolios by increasing their exposure to the Euro over the dollar and creating a more investor-friendly climate, a survey released Monday said. At present there is stability in the Euro and its value is expected to increase against the dollar.
Central Banks are shifting reserves away from the US and towards the Euro-zone in a move that looks set to deepen the Bush Administration's difficulties in financing its ballooning current account deficit. In actions likely to undermine the dollar's value on currency markets, 70 per cent of central bank reserve managers said they had increased their exposure to the Euro over the past two years. The majority thought eurozone money and debt markets were as attractive a destination for investment as the US. The findings emerge from a survey of central bank reserve managers published today and conducted between September and December of last year. The report also revealed that countries outside of the Euro area showed an "exclusive switch" from the dollar to the Euro. About 65 central banks, controlling assets worth $1,700bn, took part and the results showed a marked change in attitude over the past two years. Any rebalancing of central bank reserve portfolios has serious implications for the global financial system, as the US has become increasingly dependent on official flows of funds to finance its current account deficit, estimated at $650bn in 2004. At the end of 2003, central banks held 70 per cent of their official reserves in dollar-denominated assets and central bank purchases of US securities had financed more than 80 per cent of the US current account deficit in 2003. Any reluctance to increase exposure to dollar assets further could cause the greenback to plunge on currency markets. "The US cannot take support for the dollar for granted," said Nick Carver, one of the authors of the study conducted by Central Banking Publications, a company that specializes in reporting on central banks. "Central banks' enthusiasm for the dollar seem to be cooling off." In a further worrying sign for the greenback, 47 per cent of reserve managers surveyed said they expected the growth of official reserves to slow to less than 20 per cent over the next four years. Between the end of 2000 and mid-2004, official reserves had increased by 66 per cent. Slower reserve accumulation growth implies the supply of official finance is likely to become more limited but few expect the demand from the US for finance to slow. The consensus among economists is that the US current account deficit will increase to $694bn in 2005. More than 90 per cent of central bank reserve managers said that the income from reserve management was "important" or "very important". In the two years since a similar survey was conducted, reserve managers had begun to seek higher returns for the money under management. For these managers, dollar assets have become less attractive because the fall in the dollar since 2002 has reduced the yield they received and, in some cases, has led to negative real returns. Alan Greenspan, the chairman of the Federal Reserve, warned in November that there was a limit to the willingness of foreign governments to finance the US current account deficit. The survey was conducted on the guarantee of anonymity for the banks involved. The 65 central banks that participated control 45 per cent of global official reserves. A large stock of reserves is seen as a means of protecting a nation's economy as it stands as a guarantee that a country can meet its obligations in foreign currency, in the event of credit lines being closed," the report stated.
Syria Tells Israel: 'We Want Peace'
Jan. 24….(WND) Syria yesterday invited Israel to renew negotiations with Damascus to bring "comprehensive peace" to the area, but sources tell World Net Daily that Jerusalem views the overture as an act of desperation while the US is working to isolate Syria. Syrian Foreign Minister Farouk Shara told CNN yesterday an opportunity for peace exists, and outlined a formula for Syrian recognition of Israel in exchange for a complete Israeli retreat, presumably from the Golan Heights, which Israel took after Syria launched attacks against the Jewish state during the 1967 Six Day War. Shara also congratulated Israel and the Palestinian Authority on reopening lines of communication, and added Syria would like to see progress made in other channels as well, including Israeli talks with other Arab states. But sources in Jerusalem told World Net Daily Syrian President Bashar Assad is feeling increasingly isolated by the US and Israel, which has accused Syria of aiding the insurgency in Iraq, harboring terror groups, including top leaders of Hamas, and attempting to use Hezbollah to destabilize the region. Assad is simply reaching out to Israel in an attempt to deflate growing international opposition and head off a possible confrontation with the US. US officials have said they are contemplating further action against Damascus. There have been some reports the US has even been considering military incursions into Syria to stop the flow of militants into Iraq. Shara rejected US claims that Syria allows insurgents to cross its borders. If anti-American insurgents "cross any bordering state to Iraq, it is against the will of the government of Syria," Shara said. "We are not friendly, even with them, because this is not the right way to help the Iraqis." Congress in May passed the Syria Accountability Act, banning all US exports to Syria except food and medicine and forbidding direct flights between Syria and the United States.
Mossad Chief Warns of Iranian Nuclear Threat
Jan. 24….(Ha Aretz) Mossad chief Meir Dagan warned Monday that the atomic threat posed by Iran will soon reach the point of no return in a nuclear arms race. Dagan, reviewing the security situation for the Knesset Foreign Affairs and Defense Committee, told committee members that Iran is attempting to lead the International Atomic Energy Agency astray. According to Dagan, Russia is still helping Iran build its nuclear reactor in Bushehr. In addition, Dagan said Iran is encouraging Hezbollah to carry out terror attacks in Israeli territory, and giving assistance to Palestinian terror organizations.
Peres: Iran is the central problem of the Mideast
Vice Premier Shimon Peres, responding to reports that Tehran sought to foment terrorist attacks in order to foil a Israeli-Palestinian truce, said Monday that Iran constitutes the principal problem of the Middle East, and the center for terrorism in the region. Maariv newspaper reported Monday that Iran had "made a decision to do everything in order to torpedo an understanding between the sides." Since the relative calm in the West Bank and Gaza began, activists of the pro-Iranian Hezbollah "have flooded the territories with demands that terrorism attacks be launched," the daily said. "Iran is the problem of the Middle East," Peres said. "It is a group of people who have freed themselves from speaking the truth, who think that the means justify the ends, and who hide everything they do," he told Army Radio. "Iran is the center of terrorism in the Middle East. Iran is trying to create a nuclear option with a religious coloration." But Peres cautioned against Israel taking on the burden of confronting Tehran.
"The Iran issue is a global one. Let the world conduct the war on Iran. How much do we need to take upon ourselves."In any event, Peres continued, diplomatic solutions must be explored by Washington and others before any decision for military action should be taken. (FOJ Note: If even the dovish-peace-nik Shimon Peres can see a problem with Iran, then Iran may well already have a nuclear bomb.)
Russia Angry With US for Accusing Syria of Terrorism
Jan. 24….(FOJ) So you don't think the Magog scenario of Ezekiel 38 is possible? Russia is getting very hostile to the US presence in the Middle East, and as America has pushed into Afghanistan and Iraq, Russia has been busy arming the afore-noted Axis of Evil states, Iran and Syria. Russia harshly criticized the United States last Friday for accusing Syria of having ties to terrorism, saying such an approach would harm security in the Middle East. It's well known that slapping labels on countries and unilaterally describing certain states as part of the 'axis of evil' has not improved anyone's security," Foreign Ministry spokesman Alexander Yakovenko said. "Syria is one of the key players in the region and resumption of talks with Israel on the Syrian question is important in the context of the Middle East peace process." Russia is preparing to greet Syrian President Bashar Assad this week amidst the growing threat that the US may cross the Syiran border with Iraq in pursuit of terrorists insurgents. US Secretary of State-designate Condoleezza Rice has already warned Syria it faces new sanctions, beyond the Congressional sanctions because of its suspected interference in Iraq and ties to terrorism. Russia and the United States are already at odds over Moscow's nuclear cooperation with Iran. The US views Syria as a state-sponsor of terrorism and has demanded that Damascus stop insurgents and money from entering Iraq ahead of this week's elections.
Christian Tsunami Efforts Angers US Muslims
Jan. 24….(Reuters) A US Muslim group has accused Christian evangelist Jerry Falwell of using money donated for tsunami relief to convert people in South Asia to Christianity and called on the Bush Administration to denounce such actions. In an e-mailed weekly newsletter called "Falwell Confidential," which was obtained by the Council on American-Islamic Relations, the evangelist said: "Hundreds of thousands are in dire need of medical attention and personal counseling. And in this heavily Muslim part of the world, millions have never even heard of Jesus Christ." The newsletter, which is distributed by Jerry Falwell Ministries, said donations would be used to distribute food and Gospel tracts in the region. A Muslim who received the e-mail passed it on to the Council on American-Islamic Relations, council spokesman Ibrahim Hooper said. According to a statement on www.falwell.com and Liberty University's Web site, the school is preparing a team to travel to India, Sri Lanka and other countries in South Asia. "Distribution of food and medical supplies, along with the dissemination of thousands of Gospel tracts in the language of the people will be the primary tasks of the team," the Web sites said. "Mission trips to the Asian region will follow in the months, and perhaps years, to come." But Dr. Eddie Pate, professor and leader of Liberty's tsunami aid effort, said he did not plan to take "any materials or pass anything out." He said the team is going to South Asia to work with local Christian groups that are distributing food and medicine, and helping small businesses restart. Falwell's office declined comment. The evangelist sparked controversy in 2002 when he called Muslims' prophet Muhammad a "terrorist" during a television interview. "This is not the first time we hear about this kind of proselytism," Hooper said. "This has a negative impact, first, on interfaith relations, and second, on the trust and work of legitimate institutions working there." Hooper said missionaries acting as relief groups could hurt rather than help these vulnerable societies. "It would make work for legitimate institutions more difficult. It also harms America's image, which is already pretty tarnished in the rest of the world." The White House had no immediate comment. Earlier this week, reports that the missionary group WorldHelp planned to airlift 300 tsunami orphans from the Muslim province of Banda Aceh to Indonesia's capital, Jakarta, to raise them in a Christian children's home, also caused a stir among Muslims.
Russia is Arming Syria and Iran to Counter US Strategically
Jan. 24….(DEBKA) Russian president Vladimir Putin and Syrian president Bashar Assad, who arrived in Moscow today, signed a $70 million deal for the sale of 20 SA-18 Igla-S batteries mounted on Armored Personnel Carriers. One of the most effective missiles against low-flying aircraft on the market, the SA-18 is manufactured at the Russian KBM Mashinostroeniya factory near Moscow. The sale culminates intense quiet exchanges conducted by the US Pentagon and State Department with the Kremlin and Russian defense ministry to prevent the sale to Damascus of the shoulder-launched version of the SA-18 for fear it falling into the hands of Iraqi guerrillas and Hizballah terrorists. Washington accepted the APC-mounted compromise despite Israel's complaints. Although 20 batteries do not present a major headache for the Israeli air force, their mobility makes them difficult to target and limits the maneuverability of Israeli planes in Syrian airspace as a deterrent to Damascus war or terror initiatives. The Igla-S is also effective against small targets like reconnaissance drones, helicopters and cruise missiles. Missile experts report that when fired against fighter craft an Igla-S has the effectiveness of two missiles fired in a single round, or five missiles when launched against a cruise missile. This is Syria's second important arms purchase in recent months. DEBKAfile's military sources now reveal that the Syrian missile sale is integral to the Kremlin's new, broad strategic initiative that encompasses secret military assistance to Tehran as well as its overt deals with Damascus. Moscow's objective is partly to secure its investment in Iran's nuclear center at Bushehr on the Persian Gulf against the fate of the Saddam Hussein's French-built Tamuz nuclear center, which the Israeli air force bombed out of existence 24 years ago. In the second week of January, Russian defense minister Sergey Ivanov spent five days in Washington setting up the February 24 summit meeting between Presidents George W. Bush and Vladimir Putin in the Slovak capital of Bratislava. That same week, DEBKA-Net-Weekly 189 revealed that Russian experts from the Raduga OKB engineering group in Dubna near Moscow had just completed the installation of two advanced radar systems around the Bushehr nuclear reactor on the Persian Gulf. These improved mobile 36D6 systems, Western codenamed Tin Shield, were custom-made to upgrade the air defense radar protecting Iran's key nuclear facilities from American or Israeli aerial, missile or cruise missile attack. If that was all, it might have passed without too great a hullabaloo. However, the fat hit the fire when the Russians were discovered to be building the same system at Iran's uranium enrichment plants for military purposes in Isfahan in central Iran. It was taken to mean that Moscow has undertaken to secure all of Iran's nuclear industry from top to bottom, from the installation of sophisticated equipment to military planning and operational cooperation, against American or Israeli attack. Moscow has thus placed a serious impediment in the path of any American and Israel military action to curb Iran's nuclear armament. This Russian-Iranian cooperation looks like the harbinger of geo-strategic understandings in other places like Afghanistan, India, Iraq and the Persian Gulf. Already, the Russian military umbrella over Iran is emitting diplomatic signals. And that is not all. On January 12, the day Russian radar was finally installed at Bushehr and Isfahan, the Kremlin leaked word of a large-scale arms deal afoot with Syria for the delivery of advanced SS-26 road-mobile Iskander-E surface missiles, successor to the Scud, whose 480-kilo multiple warhead can dodge air defense radar systems and electronic jamming, as well as surface-to-air SA-10 and SA-18 shoulder-launched missiles. If Syria gets this sophisticated system, a Russian-coordinated Iranian-Syrian-Lebanese radar barrier will rise with three serious consequences that go beyond the balance of strength in the Middle East:
1. The 36D6 radar system deployment, if acquired by Syria as well Iran, will confine US aerial operations in Iraq to a narrow corridor hemmed in by sophisticated Russian radar and reconnaissance systems.
2. Its deployment at nuclear sites in northern Iran near the Afghan border will obstruct any American air operation mounted from the north against Iran from Afghan bases, while the Russian radar system's presence in Syria will hinder an American or Israeli strike against Iran from the west.
3. Moscow's military backing for Iran and Syria is tantamount to sympathy for their diplomatic postures and extends to their sponsorship of Hizballah and Palestinian terrorist organizations. First overt indications of Moscow's new direction surfaced in an official Russian foreign ministry denunciation last week, the first since the 1990s, of the American threat of new sanctions against Syria for sponsoring "freedom fighters," Syria's term for Palestinian terrorist organizations like Hamas and the Jihad Islami. How far the Kremlin intends to take its new policy thrust in the Middle East will become clearer after the Assad-Putin talks in Moscow this week and the Putin-Bush Bratislava summit in a month.
WEEK OF JANUARY 17 THROUGH JANUARY 23
Tsunami Missionaries Heartbroken, Hopeful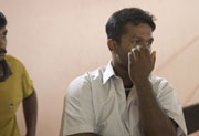 Jan. 21….(Worth News) As coordinator for Southern Baptist disaster relief in Asia, "Pat Julian"* has seen a lot of heartbreak. But the aftermath of the recent tsunami is different. "The hopelessness in the eyes of the people and the suffering that has begun are scarring my emotions and soul as they have never been touched before," he said. As he and his team have assessed damage and worked to meet needs, they've seen scene after scene of heartbreak. They've watched the living searching for the dead and wondering why they weren't killed too. They've been tempted to become angry when they see children left with no parents. As one man showed bodies entangled in wreckage to Julian's team, the man's face suddenly contorted, and he began to wail. He had just found the body of his older sister.
Just moments after identifying his sister's remains, Nishan Sunjeewa Gamage tried to regain his composure. His sister and father perished in Galle, Sri Lanka, when their vehicle was swept into the sea. Southern Baptist relief workers are heartbroken knowing that so many died without Jesus. It was heartbreaking to see so much destruction with so little witness in the area," said Bob Lee, a missionary among the southern Thai people. "We could feel the urgency of spreading the Gospel." Another missionary said some missionaries will question their own missionary strategies, wondering what they could have done differently to reach more people with the Gospel. As tsunami survivors are struggling to rebuild their lives, some are seeking spiritual answers to questions that regularly begin with "Why?" "I have seen this type of questioning often in this type of work, so that is not unusual. But I have never seen it on this scale. It is exciting to join God where He is already working," Julian said. He and other missionaries had been praying for two years for access to share the Gospel in an area that had been closed to them. The tsunami immediately opened those doors. "So many will be able to hear the Good News who would never have heard otherwise," Vicky Julian said. "In the midst of the sorrow and destruction, God is at work and that brings us joy." Orfield has seen God create opportunities that didn't exist before. "God has really opened up an opportunity for believers to share God's love through acts of service in doing whatever we can to help the survivors of this terrible tragedy," he said. Julian heard a Muslim woman praying and wailing to Allah: "Why have you done this to us? We are not infidels. We are not Christians. What have we done to deserve this? Please tell us." He and other Southern Baptist missionaries are ready to tell her that everyone deserves God's punishment, but that He offers us His love and mercy instead. (Hebrews 9:27-28 And as it is appointed unto men once to die, but after this the judgment: So Christ was once offered to bear the sins of many; and unto them that look for him shall he appear the second time without sin unto salvation.)
FOJ Note: Allah is not God, neither is Buddha, or any of the other pretenders of Gods in this world. The tsunami disaster story uniquely conveys that truth, by the fact that God is re. Allah requires people to hate and to die as martyrs by killing infidels. Allah and the Muslim nations are not offering hope to the victims of the disaster. Yet, the God of the Bible, (Jehovah is his name) knowing that all of mankind was enslaved under the penalty of death, by the false gods of this world, sent his own Son to die on behalf of every single individual, to erase the penalty of sin, and to convey the opportunity for victory over the death that rules our world. While all must die, there is never any need for anyone to miss Heaven. Allah is the force that hindered the unsaved in the tsunami disaster region from knowing the truth, but God Jehovah is using the tragedy to pierce the veil of Islam, and to reach out to the surviving world to rescue them before it is too late.
Cheney Cautions; Israel Might Attack Iran
Jan. 21….(Jerusalem Post) US Vice President Dick Cheney on Thursday cautioned that Israel may attack Iran in order to eliminate its nuclear threat, a comment Jerusalem interpreted as meant more to prod the international community into action to stop Teheran's nuclear march, than as a warning against Israel. Cheney, in an MSNBC interview on the day US President George W. Bush was inaugurated for a second term, said Iran was at the top of the American administration's list of world trouble spots. Cheney said that the Administration is concerned by Iran's combination of pursuing "a fairly robust nuclear program" and a history of sponsoring terrorism. "If in fact, the Israelis became convinced the Iranians had significant nuclear capability, given the fact that Iran has a stated policy that their objective is the destruction of Israel, the Israelis might well decide to act first, and let the rest of the world worry about cleaning up the diplomatic mess afterwards," Cheney said. "We don't want a war in the Middle East if we can avoid it. And certainly in the case of the Iranian situation, I think everybody would be best suited by or best treated and dealt with if we could deal with it diplomatically," Cheney added. Cheney, who was a leading advocate for the Iraq invasion, said one concern was that Israel might act against the Iranians, "without being asked." Senior Israeli officials said Cheney's comment was more a warning to the Europeans and the international community that they have to take a more concerted action to keep Iran from becoming a nuclear power, than a warning to Israel not to act. One official, who said that Cheney "never misspeaks," said it was telling that the first part of Cheney's statement gave a justification for Israeli action, since he said that Iran's has as a stated objective the elimination of Israel. "The point of his comments is that he is telling the world that unless they act, there is no telling what Israel would do. And then who knows what the consequence may be," the official said. "His point is that the world should act now, rather than have to deal with a much more difficult situation later.
Russia, Syria Work Super-Weapons Deal
Israel stunned by Kremlin double-cross, as Assad shops for missiles in Moscow
Jan. 21….(WND) Israel is fearing a double-cross by Moscow on arms deals that could make Syria a more serious strategic missile threat to the Jewish state, reports Joseph Farah. Syrian President Bashar al-Assad is planning his first state visit to Russia next week and he goes with a long shopping list of cooperation agreements and arms deals. The visit comes at a time when Russia is embarking on a plan to expand its political influence and once again become a key player in Middle Eastern affairs, according to the report by Yoram East in the premium, weekly intelligence newsletter published by WND. Topping the Syrian shopping list are upgrades of packages for existing equipment, including hundreds of artillery and ballistic missiles. Next is the purchase of at least 18 units of the SS-26 surface-to-surface missiles, also known as Iskander-E. Israel's main concerns are not so much about the sale of modern weapon systems to replace aging equipment in the Syrian military, but rather about Israeli technology incorporated in these systems offered by the Russians to their military hardware clientele. A source in Jerusalem told G2 Bulletin Prime Minister Ariel Sharon, observing with some suspicion Assad's plan to visit the Kremlin, became truly alarmed as intelligence reports accumulated showing Russia is not only interested in selling hardware to the Syrians, but that it was using as bait supposedly secretive growing technological and scientific ties with Israel. One report reveals the Russians had offered similar proposals to the Iranians and by doing so were blatantly breaching one by one understandings and agreements achieved with Israel over the past five years. This distressing development has an immediate effect on Israel's military ties with India, the emerging giant whose military industry is linked both to Israel and Russia. A number of joint Russian-Indian-Israeli projects are currently underway with more planned to come in the near future. They are all based on the understanding Israeli components, technology and know-how will not be included in any weapons' agreements between Russia and the Arab world, especially with Syria. An Israeli general told G2 Bulletin it's not just an issue of the Russians selling the Syrians super-weapons. Syria already has the largest surface-to-surface missile force in the Arab world. Israeli officials believe a line in the sand needs to be clearly delineated for both Israel's allies and adversaries because of the increased threat these weapons would pose. According to Russian sources Syria's existing equipment is based on:
24 launch pads with up to 200 missiles of the type Luna-M, a tactical missile with a range of 70 kilometers. This weapon system was used against a northern Israeli air base during the 1973 war.

Tochka Tactical Missile system, Israel claims Syria has 36 launch pads for this type with an arsenal of 200 missiles with a maximum range of 70 kilometers.

P-300 Tactical System, commonly known as the Scud family, of various types with a total of 54 launch pads and with an arsenal of close to 500 missiles of various types some supplied by North Korea, China and Cuba.
While the Iskander-E can, according to the Russians, "hit a target with pin point accuracy," Israeli officials are not alarmed. Israeli military industry scientists are convinced they will be able to overcome advantages of any missiles desired by Assad. As the Syrian president began to negotiate with the Russians before his visit to Moscow, it is not yet clear whether he will return home with a closed Iskander-E deal. Syrian, Russian and Israeli officials are still engaged in a verbal battle of mutual accusations, denials and clarifications, and President Vladimir Putin is still waiting to see how his tactics will affect his relations with Washington.

Hamas Recognizes 1967 Borders First Time

Jan. 21….(FOJ) The Hamas terrorist organization has issued a document which proposes that Hamas work with the PLO Fatah and other Palestinian organizations. Palestinian Authority Chairman Mahmoud Abbas met with Gazan Hamas leaders Mahmoud al-Zahar, Ismail Haniya and Said al-Siam this week and hammered out a document which says that one of the principles proposed by Hamas for a joint leadership is "a commitment to ending the occupation and establishment of an independent, fully sovereign Palestinian state, whose capital is Jerusalem." The document was finalized in the wake of heavy pressure on Hamas leaders by Abbas. Its language and content reflect the current weakness of the Hamas organization (thanks to IDF targeted reprisals against Hamas) compared to the joint operations of the Palestinian security services and the Fatah movement, which are united behind Abbas. For now, the document suggests that Hamas will operate in tandem with the PA for the short-term goal of establishing a Palestinian State. Hamas has distributed its own document outlining a joint Palestinian leadership program in which the organization, for the first time in its existence, unequivocally recognizes the 1967 borders and adopts the main principle guiding Fatah: the establishment of a Palestinian state with Jerusalem as its capital. Then, after Statehood is achieved, they can all join forces to once again attempt to eradicate the State of Israel.

President Bush Vows to Spread Liberty Worldwide


America is at a Middle Eastern fork in the road!!!!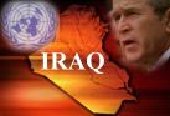 Jan. 21….(FOJ) President Bush, in his inaugural address to the American nation yesterday promised that US relations with other countries would turn on how decently they treat their own people. President Bush said, "there is only one force of history that can break the reign of hatred and resentment, and expose the pretensions of tyrants, and reward the hopes of the decent and tolerant, and that is the force of human freedom. "We are led, by events and common sense, to one conclusion." "The survival of liberty in our land increasingly depends on the success of liberty growing in other lands." So it is the policy of the United States to seek and support the growth of democratic movements and institutions in every nation and culture, with the ultimate goal of ending tyranny in our world. This is not primarily the task of arms, though we will defend ourselves and our friends by force of arms when necessary. Freedom, by its nature, must be chosen, and defended by citizens, and sustained by the rule of law and the protection of minorities. And when the soul of a nation finally speaks, the institutions that arise may reflect customs and traditions very different from our own. America will not impose our own style of government on the unwilling. Our goal instead is to help others find their own voice, attain their own freedom, and make their own way. The best hope for peace in our world is the expansion of freedom in all the world."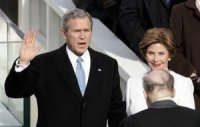 The President's remarks show that America is pitting its national survival and indeed the very outcome of the war on terror on the seeds of democracy presently being sown in Iraq. His remarks that America will stand with all those who will stand up and fight for liberty clearly shows that the President has an ambitious hope that Syria, Iran and North Korea will turn from their evil ways and join the democratic world camp. While I think the Presidents vision is noble, I also think that it is a bit naïve, given the fact that we live in evil and fallen world, and a world that is already convulsing in turmoil with the Biblical prophesied "signs of the times."
In truth, it is not Lady Liberty that is the force that can break the stain of evil and tyranny in our world. The only force that can accomplish that miracle is Jesus Christ! It has, and always will take the coming of the Prince of Peace to establish a kingdom of peace on this planet. As I take stock of the President's vision for freedom in the world, and review his zeal to spread liberty in the Middle East with the Iraqi-Afghani example, I cannot help but sense that the Euphrates River Valley is becoming America's own Middle East crossroads. The Prophet Jeremiah depicted the scenario of the Euphrates River region becoming a geo-political quagmire that would explode into the era known in prophecy as the Day of the Lord. Ironically, today, America is placing all its eggs in the Iraq basket. (Jeremiah 46:10 For this is the day of the Lord God of hosts, a day of vengeance, (wrath) that he may avenge him of his adversaries: (enemies of the God of Israel) and the sword (Islam?) shall devour, and it shall be satiate and made drunk with their blood: for the Lord GOD of hosts hath a sacrifice (see Revelation 14:16-20) in the north country by the river Euphrates.)
President Bush's vision for freedom and liberty is a wonderful concept, but according to the Biblical Signs of the Times, his experiment in the Middle East in an attempt to thwart the seeds of terrorism, especially while coercing Israel to accept a 2-state solution to the Palestinian question is a formula for infringing upon the curse of God. America's venture into Iraq will require America to take a fork in the road very soon! That fork is to extend the war on terror into either Syria or Iran! Syria and Iran are both already preparing for war with the US. Syrian President Assad is looking to Russian for sophisticated weaponry to counter the US moves. In my humble opinion, Bible prophecy indicates that the President, or perhaps Israel will take the left turn from the Iraqi experiment. Presently, the strategy in the war on terror has enabled the US to completely encircle Iran, and to disect the direct geographical link between Teheran and Damascus. Damascus is the control center for the terrorist operation in the West Bank and Gaza. (For the false covenant-peace of the AC to emerge, and for Israel to be enticed into its fateful destiny, Damascus will have to be dealt with) I think the Damascus scenario of Isaiah 17 is quickly coming upon us. The reason that I feel that the "left hook" from Iraq, will occur is because the prophet Ezekiel reveals that Iran will be spared a confrontation with the great Western power until the time for the great Magog-led coalition against Israel. Russia is way too smart to insert itself against the power of the US at this present time, and will likely wait for the war on terror, and for the Rapture event to take a toll on the American structure. These two dynamics will render the US as nothing more than a bit player in end-time events and likely lead to the political amalgamation of the US into the rising empire of the EU. Eventually, Russia will come down upon Israel after the emergence and revelation of the Antichrist, at a time when Israel has already entered into a "false peace-safety covenant" with the new Man of peace (Antichrist) that rises to the apex (Super President) of the Roman-EU sphere of power.
The President's speech was wonderful, and it spells out a wonderful philosophy and ideologue of ideas, but I also think his remaining four years in office as our president will also work toward leading headlong geo-politically towards the climactic events spoken of in The Revelation. Now, I am not being critical of this President, for I firmly believe that he is God's man for the times, but I just firmly believe that the "signs of our times" clearly indicate that it is high time for Christians to realize that time-is-short for us in this world. We need to sense the urgency of the hour, and be engaged in a 911 fervor about witnessing to this evil and deceived world. Soon and very soon, the time for our deliverance will come! But, for Israel, the winds and the clouds of trouble are gathering. So help us God!
Former Israel Ambassador: UN Funds Terror
Jan. 20….(WND) The former Israeli ambassador to the United Nations says the global body, through several of its agencies, is funding terrorist organizations. Citing documents captured by Israeli Defense Force personnel, Ambassador Dore Gold says funds flowed from the United Nations Development Program, or UNDP, to two leading Hamas front organizations. In a column slated to be published today in the Wall Street Journal, Gold said donations of between $4,000 and $10,000 went to the Tulkarm Charity Committee and the Jenin District Committee for Charitable Funds. "Receipts and even copies of thank you notes to UNDP were discovered," he writes. Gold says in 2003 Israel asked UNDP to stop funding the organizations, but the request fell on deaf ears. "Timothy Rothermel, UNDP's special representative in Jerusalem, turned down the Israeli request," he writes. In his piece, Gold points out another UN connection to terror: "Another disturbing connection revealed from captured documents over the last two years is the support provided by the United Nations Relief and Works Agency (UNRWA) for the Quran and Sunna Society of Kalkilya." Gold says UNRWA is " heavily penetrated" by Hamas members. Yet another UN agency has connections to enemies of the US, Gold claims. "In October 2004, the Arab International Forum for Rehabilitation and Development in the Occupied Palestinian Territory held a conference in Beirut under the auspices of the UN's Economic and Social Commission for Western Asia (ESCWA)," he writes. "The conference announced a joint initiative between ESCWA and the Coalition of Goodness, an organization led by one of the spiritual heads of the Muslim Brotherhood, Sheikh Yusuf Qaradhawi. Who was this UN partner? A year earlier, Qaradhawi appeared in Sweden and spoke in favor of suicide operations against Israeli civilians. And two months before the Beirut conference, he signed a communiqué calling on Muslims to support the forces fighting the US and the coalition in Iraq." Dore Gold believes President Bush should kick the UN out of the so-called Quartet working toward Middle East peace. Writes Gold: "The Bush administration, in its first term, gave the UN a special status in the Arab-Israeli peace process by making it part of the multilateral 'Quartet' along with the US, the EU and Russia. But because of this behavior on the part of its agencies, the UN should not be granted this kind of diplomatic standing by any of the parties to Middle Eastern negotiations. How can the UN argue that it seeks to advance peace when it is supporting those who seek to undermine it directly?"
Supreme Court Asked to Overturn Roe V. Wade
Jan. 20….(AP) The woman once known as "Jane Roe" has asked the Supreme Court to overturn its landmark Supreme Court decision that legalized abortion 32 years ago. Norma McCorvey, whose protest of Texas' abortion ban led to the 1973 ruling, contends in a petition received at the court Tuesday that the case should be heard again in light of evidence that the procedure may harm women. "Now we know so much more, and I plead with the court to listen for witnesses and re-evaluate Roe v. Wade," said McCorvey, who says she now regrets her role in the case. The politically charged issue comes before the court as both sides gird for a possible bitter nomination fight over Chief Justice William H. Rehnquist's replacement should the ailing justice retire this term. At least three justices, including Rehnquist, have said Roe v. Wade was wrongly decided and should be overturned. Two lower courts last year threw out McCorvey's request to have the ruling reconsidered. But in a strongly worded concurrence, 5th US Circuit Court of Appeals judge Edith H. Jones criticized the abortion ruling and said new medical evidence may well show undue harm to a mother and her fetus. The last major abortion decision by the Supreme Court came in 2000, when the court ruled 5-4 to strike down Nebraska's ban on so-called "partial-birth" abortion because it failed to provide an exception to protect the mother's health. Justices since then have shown little interest in wading back to the emotional issue.
China, Russia Brewing Prophetic Crisis In Middle East Against Israel
Jan. 20….(Bill Koenig/www.watch.org) Military alliances and weapons sales to Middle East nations by China and Russia are brewing a crisis of prophetic proportions and the slightest of provocation by Israel could propel events swiftly beyond diplomatic salvage toward cataclysmic confrontation. China and Russia have expanded their efforts to export arms to countries in the Middle East, most notably Syria, Iran, Algeria, Egypt, Sudan and the United Arab Emirates. These nations are enemies of Israel, especially Iran, Syria and Egypt, with which both China and Russia have conducted considerable military exchanges. Iran continues its cat and mouse game with the International Atomic Energy Agency, the United Nations' watchdog against nuclear proliferation. Russia is the main supplier of nuclear technology to Iran while China is assisting with missile technology and engineering. Defense insiders insist that Iran will not be deterred in its quest to have nuclear weapons and the missile systems to deliver them deep into Israel. Syria and Iran harbor command centers for Hezbollah, Hamas, even al Qaeda. Israeli Defense Forces officials admit that Syria and Hezbollah now have enough firepower to virtually eliminate the entire northern part of Israel. The bones being boiled in this crisis cauldron are those of Israel. The slightest provocation could unleash the fury of Syria, Egypt and Iran as assisted by China and Russia. China is already quite angry at Israel for hesitating to refurbish and return their Israeli-made Harpy assault drones. And there is a crisis brewing between Israel and Russia over Russian intentions to deliver to Syria missiles so advanced they could render Israeli countermeasures useless and penetrate 175 miles deep into Israel, making Israel's nuclear center vulnerable. Apparently, Russia intends to deliver the missiles now in retaliation over alleged Israeli participation in the Ukraine elections. Insider's Take: The Bible prophesies that the armies of these enemies of Israel will be supernaturally led to do battle with and will be summarily annihilated by Israel. Ezekiel 39:9 says that "those who dwell in the cities of Israel will go out and set on fire and burn the weapons; and they will make fires with them for seven years." When you consider that the European Union and the United Nations have created alliances that set the stage for the anti-Christ, and that Russia, China, Syria and Iran seem to be in place to battle Israel, then these prophetic Bible events could occur any time in the near future. Jesus said in Luke 21:36, "Watch therefore, and pray always that you may be counted worthy to escape all these things that will come to pass, and to stand before the Son of Man."
Iran Leaders Call for Anti-US 'Martyrs', Again
Jan. 20….(WND) In recent speeches, Iranian political leader Ali Khamenei and Revolutionary Guards Gen. Shabani praised the culture of martyrdom and jihad and urged students to become martyrs themselves in order to resist enemies, particularly the United States. The statements were translated by the Middle East Media Research Institute. Speaking to the 8th Congress on Martyred Students, Khamenei said Iran's enemies have tried to humiliate and diminish the value of martyrdom and the culture of jihad in the eyes of the youth, particularly students." He explained that martyrdom, or "shahada," means "the giving of one's greatest material asset for an ideal, the revival and fertilization of which are for the good of humanity." "This is one of the most beautiful human values, and when this ideal is pleasing to Allah as well, and is the aspiration of all Allah's messengers, this value is the supreme human virtue, and cannot be measured by any material criterion," he said. Khamenei urged students to continue to promote the culture of jihad and martyrdom among themselves as "a source of national strength and a characteristic of pure worship. "When we encounter the name of a student who committed martyrdom we are confident that the acceptance of martyrdom and of the jihad that led to this martyrdom stemmed from the martyr's self-awareness and clear desire, and this intensifies the value of the act," Khamanei said. "Sanctify and praise your exalted martyrs and place your trust in the help and support of Allah." Meanwhile, Shabani, who is in charge of Iran's Security Forces Staff and Command College, spoke at a memorial service for "the martyrs from the University of Qom." He said Iran is "the third largest power in the region in the field of ballistic missile production, following China and Russia." Shabani said Iran "must educate and train forces ready to commit martyrdom attacks in order to counter the enemy." "In the event of a war with the US we must fight them asymmetrically," he said. "As of now, we have manufactured weapons systems and we have attained nuclear capabilities. What has caused the US great concern is the fact that the Iranian young attained this technology by themselves." Shabani stressed the need to be prepared always for the enemy's moves. "Through its plans, the US is trying to generate a change in the behavior of Iran's high-ranking officials, and it is aware that it will not succeed in doing so through a military offensive," he said. "If the enemy wants to put Iran in danger, we will leave the enemy with no security whatsoever." Shabani said the US has mobilized all its equipment and forces in the region in order to pressure Iran. (a reference to Iraq and Afghanistan)
Rice Cites 6 Outposts of Tyranny
Jan. 20….(Washington Times) Secretary of State-designate Condoleezza Rice yesterday branded six countries, including Iran and North Korea, as "outposts of tyranny," coining a term reminiscent of President Bush's "axis of evil" three years ago. Condi Rice, during her confirmation hearing before the Senate Foreign Relations Committee, vowed to use diplomacy to address "the threats to our common security," and to "spread freedom and democracy throughout the globe." "That is the mission that President Bush has set for America in the world, and it's the great mission of American diplomacy today," she said. "To be sure, in our world, there remain outposts of tyranny, and America stands with oppressed people on every continent," she said, naming Cuba, Burma, North Korea, Iran, Belarus and Zimbabwe. The only "axis of evil" member missing from the new group is Iraq. Miss Rice, who will succeed Colin L. Powell after her all-but-certain Senate confirmation, said the Foreign Service "will need to develop new skills and rise to new challenges" to be able to carry out "transformational diplomacy." "More than ever, America's diplomats will need to be active in spreading democracy, fighting terror, reducing poverty, and doing our part to protect the American homeland," Miss Rice said. "We must use American diplomacy to help create a balance of power in the world that favors freedom," she said. She said she plans "to spend an enormous amount of effort" on the Middle East peace process.
Jimmy Carter Linked to UN oil-for-food Scam
Ex-president worked with key figure in scandal combating Iraqi sanctions
Jan. 20….(WND) Former President Jimmy Carter has been linked with a key figure in the UN's oil-for-food scandal by the group leading the nationwide effort to evict the United Nations from American soil and halt US funding of the UN. The Move Forward America organization will call upon Carter to provide a full accounting of his meetings and conversations with Samir Vincent, who yesterday pleaded guilty to participating in numerous illegal activities as part of the UN scandal. President Carter needs to tell the American people exactly what relationships he had with the individuals involved in the oil-for-food scandal," said Melanie Morgan, co-chairman of Move America Forward. Samir Vincent admitted on Tuesday to receiving allocations for more than 9 million barrels of oil between 1996 and 2003 in return for serving as an agent of Saddam Hussein's regime. Vincent worked at Hussein's direction, lobbying US and UN officials to end sanctions and to instead implement the oil-for-food scam.
"Did President Carter know he was dealing with an agent of Saddam Hussein or was he just terribly gullible?" asked Morgan. "And if he truly was naïve as to Samir Vincent's true agenda, then now is the time for him to come forward and repudiate Mr. Vincent and his actions." According to US Attorney General John Ashcroft, "Vincent lobbied former officials of the United States government, who maintained close contacts to high-ranking members of both the Clinton and Bush administrations." Ashcroft asserted that Vincent reported the results of his efforts with these former US officials to the Iraqi Intelligence Service. Based upon an investigation by Move America Forward, it appears President Carter and his associates are among the former officials with whom Vincent collaborated. "One of two things happened," suggests Morgan. "Either President Carter was totally duped, and allowed himself to be conned into working as an indirect agent of Saddam Hussein, or President Carter knowingly associated himself with a foreign agent who was seeking to undermine American foreign policy." The first documented contact between Former President Carter and Samir Vincent was in September 1999. Vincent had organized a tour of Iraqi religious leaders to meet with individuals in the United States who might be persuaded to speak out against the sanctions against Iraq. The trip also included discussions of ways to oppose US and UK air strikes against Iraqi missile batteries in southern Iraq, which had fired on American and British aircraft engaged in enforcing the southern "No Fly Zone." The meeting with Carter was one of the highlights of the trip. Carter and his wife, Rosalynn, welcomed the Vincent-organized delegation into their home in Plains, Georgia. The weekly Iraqi newspaper, al-Raee, reported that Carter expressed his sympathies with the Iraqi people and railed against the "stringent" sanctions imposed against Iraq as a result of the nation's 1990 invasion of Kuwait. The report claimed that Carter promised to send his wife and son to Iraq. Along with the story was a photograph of Carter with the three religious dignitaries who were part of Vincent's anti-sanctions lobbying tour. The Carter Center went on to become an ideological missile silo against any US policies that were not favorable towards Iraq," according to Move America Forward. Carter and his associates have been particularly vicious in their criticisms of President Bush and his Iraq policy. Carter said President Bush was "bringing back the ugly politics where other people see America as the enemy, and added, "there has to be a regime change" not in Iraq, but in America so as to bring an end to the Bush administration. Carter went on to note that it was the United Nations that was best able to handle the Iraqi question, and not the United States. President Carter needs to come clean to the American people. Based on what we are being told, President Carter has refused to speak to the media about his involvement with Samir Vincent. "It's kind of curious that a man like Jimmy Carter could be so verbose for the past few years in condemning America's foreign policy as it relates to Iraq. But now he is mute. It really makes you wonder what exactly transpired between Carter, his administration's officials and those who were working as Saddam Hussein's agents."
Commander of Saddam Hussein's 'Army of Muhammad' Confesses:
"We Received Money and Arms from Syria and Iran"!
January 19, 2005 (MEMRI) The following is an excerpt from the televised confessions of Muayed Al-Nasseri, who commanded Saddam Hussein's "Army of Muhammad" throughout 2004, and was recently captured. The confessions were aired by an Iraqi TV channel that operates from the UAE, Al-Fayhaa TV and were monitored and translated by the MEMRI TV Project. 'The Army of Muhammad was Founded by Saddam Hussein After the Fall of the Regime'
Interrogator: "What is your name?" My name Colonel Muayed Yassin 'Aziz 'Abd Al-Razaq Al-Nasseri, commander of the Army of Muhammad, one of the resistance factions in Iraq. The Army of Muhammad was founded by Saddam Hussein after the fall of the regime, on April 9, 2003. At first, Yasser Al-Shab'awi was put in charge, until his capture in July 2003. Then Sa'd Hammad Hisham was in charge until December 2003. Then I was put in charge from January 2004 until now. The Army of Muhammad has some 800 armed fighters." 'Today, the Leader of the Ba'th Party in Iraq is Izzat Ibrahim' and Muhammad Yunis Al-Ahamd, who is responsible for the organization outside Iraq. He is currently in Syria. We get our aid primarily from Iran! Many factions of the insurgency are receiving aid from the neighboring countries. We in the Army of Muhammad, the fighting has been going on for almost two years now, and there must be aid, and this aid came from the neighboring countries. We got aid primarily from Iran. The truth is that Iran has played a significant role in supporting the Army of Muhammad and many factions of the resistance. I have some units, especially in southern Iraq, which receive Iranian aid in the form of arms and equipment." Our fighters have met personally with Iranian Leader Khamenei. Iran has even given us car bombs. Our National Islamic resistance, which is one of the factions of resistance, led by Colonel 'Asi Al Hadithi, sent a delegation to Iran from among the people of the faction, including General Halaf and General Khdayyer. They were sent to Iran in April or May and met with Iranian intelligence and with a number of Iranian leaders and even met with Khamenei." Iranian President Khamenei contributed one million dollars and two cars full of weapons to our insurgents. We maintain a very close relationship with Iran. Our cooperation with Syria Began in October 2003. Saddam Hussein himself authorized me to Go to Syria. I went to Damascus and met with an intelligence officer, Lieutenant-Colonel 'Abu Naji' through a mediator called 'Abu Saud.' I raised the issues that preoccupied Saddam Hussein and the leadership. There were four issues: First, the issue of the media; second, political support in international forums; third, aid in the form of weapons, and fourth, material aid, whether it is considered a debt or is taken from the frozen Iraqi funds in Syria."'The Syrian Arab Socialist Ba'th Party operates in Syria with complete freedom. It maintains its relations and organizes the Ba'th members outside Iraq. The Syrian government is fully aware of this, and the Syrian intelligence cooperates fully, as well as the Ba'th Party, in Syria. "As for the Ba'th Party, after we contacted them, they organized a meeting for me with a man named Fawzi Al-Rawi, who is a member of the national leadership and an important figure in Syria. The Syrian government authorized him to meet with me. We met twice. In the first meeting, I explained to him what the Army of Muhammad is, what kind of operations we carry out, and many other things. In the second meeting he told me that Syrian government officials were very pleased with our first meeting. He informed me that the Army of Muhammad would receive material aid in the form of goods, given to us for free or for a very low price, for us to sell in Iraq, in order to support the Army of Muhammad. This was done this way due to Syria's current circumstances, international pressure, and accusations by America against them of supporting the terrorism and resistance in Iraq."
The Prince of Persia is Rising Again
Jan. 19….(FOJ) As I continue to review the news reports out of the Middle East, and to scan the prophetic horizon, it is becoming very obvious that the country of Iran is just about ready to play its major role in end-times Bible Prophecy. The ancient "prince of Persia," a mighty demonic principality under the realm of Satan that withstood an angel of the Lord that was sent unto Daniel, has arisen to once again wreak havoc in the Middle East. This demon prince has not been absent or incarcerated over the centuries, but his strategies in this region have simply been modified to counter God's Divine plan to restore the nation of Israel. As you continue to follow the FOJ Newsroom section, I urge all readers to take note of how these stories fit squarely within the revealed framework of Bible Prophecy for the Last Days. As we watch the prince of Persia manipulate his domain in the Middle East, it should spawn questions in the minds of Christian about the nearness and the timing of the great Magog scenario of Ezekiel 38. The prince of Rosh is another principality named Gog. We should all become more mindful of the following verse: Luke 21:28 And when these things begin to come to pass, then look up, and lift up your heads; for your redemption draweth nigh. Eschatology scholars retain a great variety of ideas about the timing of the Russia-Persia invasion upon Israel, but one thing is certain, the "prince of Persia" is active and getting ready! Personally, it is my view that the Damascus scenario will come into play before the Prince of Meshech leads his coalition plunge into the Israeli-Middle East Conflict. This event is already being forecast by many in the international geo-political and intelligence fields. Thus, the Rapture of Christians, must be close at hand. Are you ready? Things are quickly coming to pass just as the Bible foretold they would before the great Day of the Lord!
Iran Issues Warning to US Over any Military Action
Jan. 19….(AP) Iran accused the United States of trying to disrupt its nuclear negotiations with the European Union by evoking the threat of a military strike, and warned Washington it would respond to any "unwise measure." "With reliance on enormous popular support, diplomatic capacity and full military capability, the Islamic Republic of Iran will firmly respond to any unwise measure or plan," foreign ministry spokesman Hamid Reza Asefi said in a statement responding to "recent comments by US officials". On Monday US President George W. Bush said he could not rule out a resort to military action if the United States failed to persuade Iran to abandon a nuclear energy program it charges is a cover for developing the bomb. US secretary of state-designate Condoleezza Rice also called Tuesday for world action to keep Iran from building nuclear weapons, and repeated a threat to haul the Islamic republic before the UN Security Council for sanctions. "We see such moves as a psychological campaign and political pressure," Asefi said. He said one of the aims of the US administration was "not to help and encourage Europe to peacefully settle some disagreements through diplomacy and talks, but to disrupt the Iran-EU nuclear talks by pretending they are unsuccessful." The EU's "big three," Britain, France and Germany, have been spearheading diplomatic efforts with Iran and are in the midst of crucial talks aimed at finding a long-term solution that would ease international worries. "We recommend the new American foreign minister avoids repeating past mistakes by reviewing America's wrong and unsuccessful policies of unilateralism and oppression," Asefi said of Rice. "The United States of America has fallen into an abyss of several crises as a result of the wrong attitude of hard line neo-conservatives. There is no way out unless it reviews and corrects past mistakes." The foreign ministry statement also followed a report in the New Yorker magazine Monday that US commandos had been operating inside Iran since mid-2004 to search out potential targets for attack, something the magazine said could come as early as mid-2005. The Pentagon said the report was "riddled with errors."
US Warns Iran Over Missiles, Punishes Chinese Firms
Jan. 19….(Reuters) The Bush Administration expressed concern on Tuesday about Iran's pursuit of longer-range ballistic missiles and imposed US economic penalties against Chinese companies it accused of helping Tehran in those efforts. The penalties against the companies, which the Chinese government denounced as unjustified, were part of a broader campaign by the Bush administration to keep Iran from obtaining nuclear weapons and the means to deliver them. Iran denies its nuclear facilities are to be used to make weapons. "I hope we can solve it diplomatically. But I will never take any option off the table," President Bush told NBC television in an interview when asked about the potential for military action against Iran. Bush told Fox News that Beijing has heard US concerns "loud and clear." Secretary of State-designate Condoleezza Rice said the administration may refer Iran to the UN Security Council to face possible international sanctions over its nuclear program if a "satisfactory understanding" is not reached. White House spokesman Scott McClellan said Bush will work with European allies "to find a diplomatic resolution to Iran's pursuit of nuclear weapons." "We have a number of concerns about Iran, including their pursuit of nuclear weapons and their interest in longer-range ballistic missiles, and we've expressed those concerns," McClellan said.
China said it stands opposed to any spread of weapons of mass destruction. "The US government has wantonly launched sanctions against Chinese companies without any evidence," Foreign Ministry spokesman Kong Quan told a news briefing in Beijing. The penalties bar the companies from doing business with the US government and prevent them from obtaining export licenses allowing them to buy controlled technologies from American companies. The Chinese companies on the penalties list include China Aero-Technology Import Export Corp.; China Great Wall Industry Corp.; and China North Industry Corp., also known as NORINCO. Also targeted are: Beijing Alite Technologies Company Limited; China's Q.C. Chen; Wha Cheong Tai Co.; and Zibo Chemet Equipment Corp., known as well as Chemet Global Ltd.; Ecoma Enterprise Co. Ltd. of Taiwan; and Paeksan Associated Corp. of North Korea. Some of the companies cited by the administration are closely linked to the Chinese military. In December, the State Department imposed similar sanctions on four Chinese companies for selling weapons or arms-related technology to Iran.
Fear of Early Attack by US Spurs Moscow Trip by Syria's Assad
Jan. 18….(World Tribune)Syrian President Bashar Assad has decided to acquire offensive and defensive weapons in 2005 as part of an effort to repel any US or Israeli attack on Syria. Western intelligence sources said Assad plans to order at least $2 billion worth of Russian or Soviet-origin equipment during his meeting with President Vladimir Putin later this month. The sources said the Assad regime has assessed that US forces based in Iraq would launch a major attack on Syria in 2005. Syrian officials and government-aligned analysts acknowledge that Assad's visit was meant to acquire advanced Russian weapons to bolster deterrence against Israel and the United States, Middle East Newsline reported. They said they expect the two countries to press Moscow to suspend the SA-18 and other arms deals approved by Putin. "He is clearly frightened of either an American or Israeli attack or a coup attempt by Washington," a Western intelligence analyst said. "Already, his regime is divided over how to respond to the US threats." "The chances of the United States invading Syria these days are extremely low," a Western intelligence source said. "But Assad doesn't believe that."
Israel: Only US Can Neutralize Iran
Jan. 18….(World Tribune) An Israeli attack on Iranian nuclear facilities would pose greater risks than benefits, a new report concluded. The Jaffee Center for Strategic Studies said an Israeli attack on Iran would fail to either destroy all of its nuclear facilities or halt the program. The report said Teheran could retaliate by launching massive rocket and missile strikes on the Jewish State, from either Iran or Lebanon, Middle East Newsline reported. In 1981, Israeli F-16 multi-role fighters destroyed Iraq's nuclear reactor in a single bombing mission, said to have set back Baghdad's weapons program about a decade. "An overall assessment suggests that risks involved in an Israeli attack on the Iranian nuclear facilities outweigh the opportunities," the report, authored by Ephraim Kam, said. "An attack would have to take into consideration operational and other problems that are liable to impede success, while at the same time may spark an Iranian and international response, if only a limited one." Kam, a reserve intelligence officer and regarded as a leading analyst on Teheran's strategic weapons programs, said a military operation to destroy Iran's nuclear facilities could exceed Israel's capabilities. He said such a mission could be conducted only by a superpower such as the United States. Entitled "Curbing the Iranian Nuclear Threat: The Military Option," the report asserted that Israel has failed to locate all of Iran's nuclear facilities. In contrast to Iraq, Iran has built numerous underground facilities and could quickly reconstitute its nuclear program, the report said. Israel must fulfill a range of requirements before considering a strike on Iran, the report said. The requirements include an "accurate intelligence estimate of the state of the Iranian nuclear program" and a determination that any attack would set back Iran's nuclear program for many years. "Consequently, the conclusion is that Israel must permit the international community to make every possible effort to halt Iran's nuclear program by diplomatic means and to consign military steps to a last resort," the report added. "If it transpires that following the attack the completion of the program is delayed by one or two years only, it is possible that the result does not justify the risks," the report said. "It will also be necessary to take into account that the circumstances will not permit a repeated attack on major facilities that were not damaged in the first attack or that were discovered later." The report said any Israeli attack would also require coordination with the United States. Israeli warplanes on their way to Iran would probably enter US military operation zones in the Gulf or Iraq. "Coordination with the US is itself problematic: there is no certainty that the American administration would agree to such coordination, which brings with it its own set of risks, and it is not certain it would favor a military operation against Iran," the report said. "Nevertheless, the possibility cannot be excluded that the administration would be interested in Israel doing the dirty work, in order to present it as an independent Israeli operation and thereby reduce the risks of association with this operation." The report, in contrast to the assessment by Israeli military intelligence, said Iran appears to no longer depend on foreign suppliers for the acquisition of nuclear technology. Iran was also believed to employ engineers and scientists who could produce enriched uranium and plutonium. "This means that even if several major Iranian nuclear facilities were attacked, such as the centrifuges facility for uranium enrichment in Natanz, Iran would be capable of constructing replacement facilities in a short time," the report said. "Furthermore, the possibility cannot be ignored that Iran has already secretly constructed additional nuclear facilities that have not yet been identified to back up those discovered." The retaliatory options for Iran include the launching of its intermediate-range Shihab-3 missile and massive rocket attacks by Hizbullah from Lebanon. The report said Iran could also order mass-casualty strikes against targets outside Israel. "Given the difficulties and risks involved in implementation of the military option, Israel must adopt the position that the major burden of dealing with the Iranian nuclear threat, by both diplomatic and military means, must be borne by the US administration, and not by Israel," the report said. "In the final analysis, the handling of a problem of this magnitude must be the responsibility of a superpower and not a local country."
Pope to Satan: You're finished!
(Pontiff invokes the Apocalypse, discusses ultimate defeat of evil)
In comments before 7,000 people attending the General Papal Audience yesterday at the Vatican, Pope John Paul II commented on the Apocalypse, saying that the increase in violence and injustice in the world is the work of a furious Satan who doesn't have "much time left" and ultimately will be defeated. According to a report in the Italian website AGI online, the Pope said, "God and the Lamb, Christ, surrounded by the 'Council of the Crown,' are judging human history in good and evil, but showing us however the ultimate end in salvation and glory. The songs which are found in the Apocalypse and which serve to illustrate the issue of divine glory which regulates the flux, often disconcerting, of the tide of human events." The Pope then predicts Satan's downfall: "Satan, the original adversary, who accused our brothers in the heavenly court, has now been cast down from heaven and therefore no longer has great power. He knows he has not much time left because history is about to see a radical turning point in freedom from evil and therefore he is reacting full of great fury. "And then the resurrected Christ will rise up, whose blood is the principle of salvation and who received from the Father royal power over the entire universe; in Him are centered salvation, strength and the kingdom of our God. In his victory are associated the Christian martyrs who chose the path of the cross, not yielding to evil and it virulence, but delivering themselves to the Father and uniting themselves to the death of Christ by means of a testimony of donation and courage which brought them to give up life in order to die." Concluded the pope: "The words of the Apocalypse regarding those who have vanquished Satan and evil through the blood of the Lamb, echo also in the splendid prayer attributed to the Christian martyr Simeon, from Seleucia-Ctesifonte in Persia: 'I will receive life without pain, worry, anguish, persecutor, persecuted, oppressor, oppressed, tyrant or victim, there I will see no threat of king, or terror of prefects, no one will quote me in court or terrorize me and no one will drag me or scare me.
FOJ Note: It seems the Pope doesn't possess much doctrinal knowledge of the Apocalypse. In his dissertation, the Pope asserts that Satan has already been cast out of Heaven, and that his time is already short. The Pope, although correct in his long term analysis that Satan is defeated and is preparing for a final onslaught, however, is suggesting that the Tribulation is already underway and that the Church will gain the victory over Satan. In reality, Satan still has tremendous power, and is running roughshod across the world today, and is still slated to wield his sword of evil in an awesome attack on Israel.
Bush Won't Rule Out Action Against Iran Over Nukes
Jan. 18….(My Way) President Bush said on Monday he would not rule out military action against Iran if that country was not more forthcoming about its suspected nuclear weapons program. "I hope we can solve it diplomatically, but I will never take any option off the table," Bush said in an interview with NBC News when asked if he would rule out the potential for military action against Iran "if it continues to stonewall the international community about the existence of its nuclear weapons program." Iran denies it has been trying to make nuclear weapons and says its nuclear program is geared solely to producing electricity. Bush's comments followed Pentagon criticism on Monday of a published report that it was mounting reconnaissance missions inside Iran to identify potential nuclear and other targets. "The Iranian regime's apparent nuclear ambitions and its demonstrated support for terrorist organizations is a global challenge that deserves much more serious treatment than Seymour Hersh provides in the New Yorker article titled "The Coming Wars," the Pentagon's chief spokesman, Lawrence DiRita, said in a statement. Hersh's article, published on Sunday, was "so riddled with errors of fundamental fact that the credibility of his entire piece is destroyed," DiRita said. Hersh reported Bush had signed a series of top-secret findings and executive orders authorizing secret commando groups and other Special Forces military units to conduct covert operations against suspected terrorist targets in as many as 10 nations in the Middle East and South Asia. DiRita did not comment on that assertion. He said Hersh's sources fed him "rumor, innuendo, and assertions about meetings that never happened, programs that do not exist and statements by officials that were never made." Asked whether US military forces had been conducting reconnaissance missions in Iran, Defense Department spokesman Lt. Col. Barry Venable said, "We don't discuss missions, capabilities or activities of Special Operations forces."
American Churches Ignorant of Bible Prophecy
Jan. 18….(Bill Koenig) Today there are approximately 100 million American church members who have very little to no understanding of Bible prophecy. These church members are from replacement theology churches that don't teach Bible prophecy and who look at prophetic scriptures as allegorical and not literal. Consequently, they do not understand the importance of Israel to the God of Israel or God's redemptive plan for Israel and the nations. These church members also have no understanding of the Biblical significance of what is transpiring today in Israel, Russia, China, Iraq, Iran, Syria, Turkey, and in other Middle East nations. They are also not aware of the significance of the formation of the European Union, new ID technologies and much more. I have shared the biblical significance of our times with some of these people and almost all of them can't process the information mentally, emotionally, and spiritually. And due to fear they do not want to hear more. They also have no point of reference in which to start if they had interest. The good news is those who understand Bible prophecy are fully aware of the significance of Israel, God's time clock, and are watching the times with great interest and expectancy. Many of America's Churches are calling upon Israel to leave her land, and teach their flock the erroneous concept of replacement theology.
The Prince of Persia Still Active
Jan. 18….(Jan Markell/Olive Tree Ministries) Just about everybody will tell you that Abu Mus-ab Al Zarqawi is behind the "insurgents" (terrorists) in Iraq. They're wrong. Zarqawi is but a puppet on a string. The real culprit was the Hebrew prophet Daniel's nemesis as wel, the "Prince of Persia." You can read about him in Daniel 10. This demonic spirit-being headquartered in Iraq and Iran millennia ago and he still does as spirit-beings don't die. Instead, they are neutralized in spiritual warfare: "For we are not contending against flesh and blood, but against principalities, against powers, against the world rulers of this present darkness, against the spiritual hosts of wickedness in heavenly places" (Eph. 6:12). Terrorists, nations, and cultures, can be shaped by demonic beings such as the "Prince of Persia." He is a mighty fallen angel, a demon. With God's permission, he was and is allowed power and influence. Reading on in Daniel, only when the prophet called on the archangel Michael was the "Prince of Persia" able to be subdued back then. Daniel fasted for 21 days over the predicament and then came the breakthrough. That region, Iraq and Iran, have been, and continue to be, the center of seen and unseen warfare from ancient times. In Daniel, God pulls back the curtain and briefly exposes the wars that continue in Heaven and their effect on earth. Once again this "prince" is an opposing spirit seeking to conflict with the security of the world in the region. In Daniel's day, the "Prince of Persia" wanted to destroy Israel more than anything else. You can expect his influence to remain strong in the region, and particularly with those who wish to eradicate Israel. Here is the real power behind the "insurgents" in Iraq. As Daniel fasted and prayed for assistance, so are we as believers today to do the same for that region. Spiritual warfare may be as effective as mortars and assault weapons though now those are needed as well. But, "When the enemy comes in like a flood, the Spirit of the Lord shall lift up a standard against him" (Isaiah 59:19 KJV). Keep this in mind as the world lunges towards its climactic encounter with Jesus Christ and His return. We can safely assume that the belligerence of the "Prince of Persia" will escalate unless we wage an offensive "spiritual war" against him. We may be as effective as Daniel was in neutralizing the "Prince of Persia" and even save lives in the region over which this "prince" delights in causing mayhem and murder. Awaiting His return, Jan Markell.
WEEK OF JANUARY 10 THROUGH JANUARY 16
Crisis Developing Between Israel and Russia
Jan. 12….(Jerusalem Post) Israel and Russia are undergoing a major crisis as Russia has planned to sell missiles capable of striking at nearly any target within Israel. Russia is making its Iskander-E missile available to Syria, with its target radius capable of reaching nearly all of Israel, including the nuclear reactor site outside Dimona. Only the southern Negev and Eilat would be out of range. Israeli military officials, speaking on condition of anonymity, have expressed concern that the missiles would get into the hands of Hezbollah and disrupt the military balance in the Middle East. The Russian daily reported that Israel recalled its ambassador in Russia over the deal. Israel has briefed the Bush Administration on the crisis in its relations with Russia. Israel has not asked the United States to intervene, even though the Americans have dealt with this matter in the past. Consultations held by the political echelon in Jerusalem resulted in a decision to attempt to solve the matter through direct talks with Moscow, and not to get help from the US for the time being. Meanwhile, tension is mounting in Jerusalem ahead of Syrian President Bashar Assad's first visit to Moscow, on January 24. Assad will meet with Russian President Vladimir Putin and discuss bilateral cooperation in various fields. Putin is scheduled to meet with US President George W. Bush about a month later in Slovakia. There are reports that the missile sales are the tip of the iceberg in a severe crisis of relations between Ariel Sharon and Putin. The Iskander misile is a relatively new weapons systems, having been developed in the 1990s. Two years ago, Damascus sought to purchase 18 of the systems, but the matter was delayed by final testing of the missile. As reported in Haaretz last week, the crisis in Israeli-Russian relations was the focus of a special meeting that Prime Minister Ariel Sharon convened 10 days ago with Foreign Minister Silvan Shalom, Defense Minister Shaul Mofaz and the heads of the intelligence community.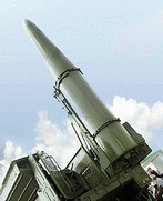 Sharon is adamant about trying to halt the missile deal in which Russia would supply advanced missiles to Syria. Syria already has the Kornet-E and Metis-M missile systems from Russia. Alex Kogan, analyst for the Russian-language Israeli newspaper Novosty Nidely, said reports in Russian media said the missile is based on advanced Russian technology which would render the missile impervious to Israeli countermeasures, such as the Arrow anti-missile system. Kogan added that the deal between Russia and Syria was signed over two years ago and is not "something that popped up just now." There may be something else behind this story, and I am not surprised that no official is willing to talk about it," Kogan said. Another diplomatic affair hovering over the relations between Israel and Russia is claims by Russian President Vladimir Putin's that Israeli officials aided Ukrainian opposition candidate Viktor Yuschenko on the campaign trail. The Russian president further accused Israel of financing Yuschenko in the presidential race against Ukrainian Prime Minister Viktor Yanukovych, the candidate he preferred. Putin claimed that the Israeli government is aiding the Ukranian democracy movement.
President Bush Describes His Faith as President
Jan. 12….(Washington Times excerpt) President Bush said yesterday that he doesn't "see how you can be president without a relationship with the Lord," but that he is always mindful to protect the right of others to worship or not worship. President Bush told editors and reporters of The Washington Times yesterday in an interview in the Oval Office that many in the public misunderstand the role of faith in his life and his view of the proper relationship between religion and the government. "I think people attack me because they are fearful that I will then say that you're not equally as patriotic if you're not a religious person," Mr. Bush said. "I've never said that. I've never acted like that. I think that's just the way it is. "On the other hand, I think more and more people understand the importance of faith in their life," he said. "America is a remarkable place when it comes to religion and faith. We had people come to our rallies who were there specifically to say, 'I'm here to pray for you, let you know I'm praying for you.' And I was very grateful about that." The president said there is no reason to fear his conspicuous practice of his Methodist faith or his approval of religious expression in the public square. Mr. Bush said he leans heavily on his religion every day that he is in the Oval Office and cannot imagine any man handling the pressures of the job without leaning on God. "I fully understand that the job of the president is and must always be protecting the great right of people to worship or not worship as they see fit," Mr. Bush said. "That's what distinguishes us from the Taliban. The greatest freedom we have or one of the greatest freedoms is the right to worship the way you see fit. "On the other hand, I don't see how you can be president at least from my perspective, how you can be president, without a relationship with the Lord," he said.
The Problem with Mahmoud Abbas
Jan. 11….(Jewish World Review) The outcome of Sunday's election for president of the Palestinian Authority was never in doubt. Mahmoud Abbas, Yasser Arafat's longtime accomplice, the two men co-founded Fatah, the largest terrorist faction within the PLO, in 1965, was always going to win in a landslide. The three other candidates were never going to get more than a sliver of the vote. That they got any votes at all was impressive, given the virtual news blackout on their campaigns by the Fatah-controlled Palestinian media and the bullying of anyone tempted to support them. The New York Sun described some of the arm-twisting on Dec. 31: "One of the reasons none of the three candidates has received much support is intimidation by the PA Palestinian Authority. People are afraid to be seen even reading their campaign literature,' says one Palestinian. The message that the people have received from various leaders of the PA is that if they vote for a candidate other than Mr. Abbas, they will either lose jobs they already have in the PA or will not be hired by the PA in the future. Since the PA is the largest employer in the West Bank and Gaza, the threat carries a great deal of weight. Physical intimidation has also played a role. On Wednesday, shots were fired at candidate Bassam el Salhi's offices in Ramallah." Surely this isn't what President Bush had in mind when he said, in his seminal June 2002 address on the Arab-Israeli war, that the United States would support the creation of a Palestinian state if the Palestinians would first "build a practicing democracy, based on tolerance and liberty." Nor can Abbas, who spent decades at Arafat's side and who has been unyielding in his refusal to crack down on Palestinian gunmen and bombers, be what Bush meant when he insisted that Palestinians "elect new leaders, leaders not compromised by terror." So why has the administration bent over backward to support the election and give its blessing to Abbas? On Dec. 29, the State Department transferred $23.5 million to the Palestinian Authority, a mark, said assistant Secretary of State William Burns, of American "confidence in the direction of the PA's reform program." The absurdity of such confidence was made clear one day later, when Abbas brazenly campaigned with members of the al-Aksa Martyrs Brigade in Jenin. A picture of Abbas riding on the shoulders of Zakaria Zubeidi, a notorious terrorist and one of Israel's most wanted men was published around the globe. Yet when Colin Powell was asked about it, he shrugged. The photo is "disturbing," he conceded, but "I don't think it reflects Mr. Abbas's overall approach to governing." Please. Abbas is sometimes described as a "moderate" opposed to terrorism, but his opposition is purely tactical. He has no moral problem with blowing up buses and cafes, he simply thinks such methods are, for now, counterproductive. Last week, Abbas hailed Palestinian gunmen in Gaza, but urged them to stop firing rockets at Israeli towns. Because deliberately targeting civilians is wrong? No. "Because this is not the proper time for such actions." Hardly the words of a moderate. Again and again, Abbas has expressed his solidarity with violent extremists. Last month he traveled to Damascus to meet with some of the region's most implacable terror groups, including Hamas, Islamic Jihad, and the Popular Front for the Liberation of Palestine-General Command. Afterward, Abbas's "foreign minister," Nabil Sha'ath, declared that between the Palestinian Authority and the other groups, "there are no differences over the objectives." And what are those objectives? About that, Abbas has been explicit. In recent weeks he has promised to shelter terrorists from Israeli arrest and vowed that there will be no PA crackdown on Palestinian terrorism. He hews unswervingly to Yasser Arafat's hardline positions, an Israeli retreat to the 1949 armistice lines, Jerusalem as the Palestinian capital, the elimination of every Jewish settlement, the dismantling of Israel's security fence, and no limit on the "right of return," code for the abolition of Israel as a Jewish State. Abbas is no moderate. His election is not a step toward peace. What was true in Afghanistan and Iraq is true in the Palestinian Authority as well: Without regime change, freedom and democracy are impossible. Just as the defeat of the Taliban and Ba'athists were a prerequisite to elections, so the dismantling of the corrupt Fatah autocracy is essential to Palestinian reform. President Bush got it right in 2002: The Palestinians need "new leaders not compromised by terror." And they still do.
US and Iraq Set for Strike against Syria
Israel Is Braced for Hizballah Second Front
FOJ Note: This information from the DEBKA intelligence service is startling. If it proves to be accurate, and a new warfront with Syria emerges out of the present Iraq chaos, then it will have serious prophetic implications. FOJ will continue to monitor this story. In the meantime, here is the article for your review.
Jan. 11….(Debka) Last Sunday, January 2, US deputy secretary of state Richard Armitage performed his last major mission before stepping down in favor of Robert B. Zoellick, whom incoming secretary Condoleezza Rice has picked as her deputy. This mission took Armitage to Damascus with nine American demands. Washington sources published those demands for the first time in its Debkafile's last week's issue:
1. Start repealing Syria's 40-years old emergency laws.
2. Free all political prisoners from jail.
3. Abolish media censorship.
4. Initiate democratic reform.
5. Speed up economic development
6. Cut down relations with Iran.
7. Announce publicly that the disputed Shebaa Farms at the base of Mt. Hermon are former Syrian territory. This would cut the ground from under the Lebanese terrorist Hizballah's claim that the land is Lebanese and must be "liberated" from Israeli "occupation." Counter-terror sources report that the Iran-sponsored Hizballah's attack on an Israeli convoy patrolling the disputed Shebaa Farms sector, killing an Israeli officer, on Palestinian election-day, Sunday, January 9, was addressed as much to President George W. Bush as to the new Palestinian leader Mahmoud Abbas as a foretaste of what it has in store.
8. Hand over to US or Iraqi authorities 55 top officials and military officers of the former Saddam regime, who are confirmed by intelligence to be established in Syria and running the guerrilla war in Iraq out of their homes and offices.
9. Syria had better make sure that none of the Kornet AT-14 anti-tank missiles which it recently purchased in large quantities from East Europe turn up in Iraq. US intelligence has recorded their serial numbers to identify their source.
DEBKAfile's military sources add: Because he cannot afford to buy advanced fighter planes and tanks, Assad purchased massive quantities of the "third generation" Kornet AT-14 anti-tank weapons. Just in case any are found in Iraq, General Casey, commander of US forces in Iraq has already received orders from the commander-in-chief in the White House to pursue military action inside Syria according to his best military judgment. Number 9 therefore incorporates a tangible threat. The American general has the authority to launch military action against Syria as he sees fit and without delay if Damascus continues to meddle in Iraq's affairs. The Syrian ruler protested to Armitage that he is doing everything he can to hold back the flow of guerrilla fighters and weapons into Iraq. As proof, he ordered Syria's chief of staff General Ali Habib to establish a forward command center on the Syrian-Iraq border to oversee efforts to control border traffic on the spot. The fact is that General Habib is one of the few Syrian officers which the Americans have trusted. He commanded the Syrian units dispatched to Saudi Arabia in the 1991 Gulf War against Iraq and made friends with the US commanders and officials conducting the war, including vice president Dick Cheney and the then head of joint chiefs of staff, Colin Powell. However, even Habib's old American buddies do not rule out the possibility that he was posted to the border not to restrain the traffic but to take command of Syrian units posted there and prepare them for the contingency of an American military offensive. Assad and General Habib are both aware, according to our sources, of the near carte blanche handed down to General Casey to pursue military action against Syria as and when indicated by US military requirements in Iraq. In this regard, DEBKAfile's military sources note four important points:
1. It will not take place before President Bush is sworn in for his second term on January 20 or Iraq's general election three days later.
2. The Americans will not start out with a large-scale, orderly military offensive, but rather short in-and-out forays; small US and Iraqi special forces units will cross the border and raid bases housing Iraqi guerrillas or buses carrying them to the border. If these brief raids are ineffective, the Americans will upscale the action.
3. The Allawi government will formally request the United States to consign joint Iraqi-US forces for action against Syrian targets, so placing the US operation under the Baghdad government's aegis. In other words, Iraq will be at war with Syria without issuing a formal declaration.
4. It is fully appreciated in Washington, Baghdad and Jerusalem that intense American military warfare against Syria could provoke a Hizballah backlash against Israel. Damascus may well activate the Lebanese Shiite group to open a second front on Israel's northern border. The Syrian ruler is expected will tolerate a certain level of American low-intensity, low-profile action. But, because of his reluctance to strike back directly at American or Iraqi targets, he will field the Hizballah, and not just for cross-border attacks but to galvanize the terrorist cells it controls and funds in the West Bank and Gaza Strip into a stepped-up offensive against Israeli targets. These Palestinian cells have proliferated over the years, particularly in the Fatah and its branches, encouraged by Yasser Arafat's cooperative pact with the Hizballah which remains in force after his death. Therefore, the key Middle East happening in the coming weeks will be US military strikes against Syria. The election of Mahmoud Abbas as Palestinian Authority chairman, his invitation to the White House, the formation of the Sharon-Peres government coalition, albeit on very shaky legs, and the talk of imminent Israel-Palestinian peace negotiations, will prove to be no more than sideshows of the main event.
Mahmoud Abbas Wins PA Election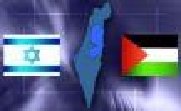 Jan. 10….(FOJ) Mahmoud Abbas (the co-founder of the PLO along with Yasser Arafat) was elected as the new Palestinian Authority president, apparently by a landslide, results showed Monday. As the new PA President, the former Prime Minister, is now "the main man" in the Palestinian territories. President Bush was adamant about the PA finding new leadership and instigating democracy in the region, and has placed all of its eggs in the Abbas basket. But Abbas has made it clear that he will do absolutely nothing about reigning in powerful armed terrorist groups. Israeli leaders are welcoming Abbas' victory, but say that they will watch closely how hard he tries to subdue the terrorists. The EU is ecstatic with the Abbas' victory, and claim that it holds out the promise of a new era after four decades of chaotic and corruption-riddled rule by Yasser Arafat. Then why did the EU stick so loyally to Arafat for so long? Abbas won 62.3 percent of the Palestinian votes cast, but most Palestinians didn't even vote because it was widely asserted that Abbas would win anyway. Abbas's main challenger, independent candidate Mustafa Barghouti, won about 20 percent. In his victory speech, Abbas even remarked, "I present this victory to the soul of Yasser Arafat and present it to our people and to our martyrs, (terrorists) so you can easily see that not much will change in the West Bank under Abbas. Palestinian exit polls (remember US exit polls attempting to give Kerry a victory) predicted a sweeping Abbas victory, cheering (and armed) supporters took to the streets of the West Bank and Gaza late Sunday. Gunmen fired in the air, motorists honked horns and members of Abbas' ruling Fatah movement, wearing checkered black-and-white headbands, danced in the streets. The Islamic militant group Hamas, the largest opposition group, announced that it will work with Abbas. The US observer team headed by Senators. Joe Biden, a Democrat from Delaware, and John Sununu, a Republican from New Hampshire, said in a statement that the Palestinians "have conducted a clean, open and fair election, largely unimpeded and without interference."
Former President Jimmy Carter was also on hand to lend legitimacy to the Abbas election! In Washington, President Bush called the election a "historic" step toward a Palestinian State. "The United States stands ready to help the Palestinian people realize their aspirations," Bush said. "The new Palestinian president and his Cabinet face critical tasks ahead, including fighting terrorism, combating corruption, building reformed and democratic institutions and reviving the Palestinian economy." Israel's peacenik leader Shimon Peres praised Abbas as a wise leader, and expressed hope that peace talks could resume with new Israeli and Palestinian governments. What do make of Abbas, and the future of the PA? In some respects, Abbas holds certain different perspectives from Arafat, but he was clearly elected as a continuation of Arafat. Abbas emphasizes he same things as Arafat, a final settlement with no less than the entire West Bank, Gaza, East Jerusalem, the right of return for all refugees. And when it comes to the economy and actual reform and democratization of the Palestinian Authority, Abbas is as bad as Arafat, and remember he has already stated that he will not muzzle any terrorists.
Bush Doctrine Built on Arab Democratic Elections
Jan. 10….(Washington Post) For President Bush, back-to-back elections in the Middle East starting today represent a milestone that, for better or worse, will help shape the legacy of his presidency. The vote for a new Palestinian president today and the election of a new National Assembly in Iraq in three weeks add up to the first meaningful test for Bush's vision of spreading democracy to a region ruled almost exclusively by monarchs, despots and theocrats. In Bush's view, successful elections in two of the world's most volatile places will ignite a chain reaction of reform and public pressure that will shake repressive governments across Arab society. Yet in this region, the term "battleground states" takes on more ominous meaning, and the cycle of violence and terrorism threatens further destabilization that could, skeptics say, undermine Bush's "march of democracy." The real results, therefore, may not be known when polls close in Gaza City and the West Bank tonight or across Iraq on Jan. 30, 10 days after Bush's inauguration to a second term. It may be months, even years before the ripple effects of the elections become clear. Yet either way, triumph or disaster, analysts and administration officials agree they will indelibly mark the Bush record. "His inauguration is bracketed by two events that are very big, very important for the meaning and success of his presidency," said William Kristol, chief of staff to former vice president Dan Quayle and now editor of the Weekly Standard. "No one thinks everything changes the day after the elections. But what some people thought was a naive Wilsonian democracy may turn out to be his real legacy." Others still see that as a romantic illusion hardly grounded in the reality of the region, a view voiced most prominently last week by Brent Scowcroft, who was national security adviser for Bush's father. Larry Diamond, who served as a senior adviser for Bush's Coalition Provisional Authority in Iraq last year, said in an interview that by insisting on holding elections in Iraq this month Bush would "grease the slide to civil war." "He's a very stubborn man," Diamond said, "and there's a fine line between Churchillian resolve and self-defeating obstinacy, and I think he's going over the line on this." Bush, who keeps a bust of Winston Churchill in the Oval Office and identifies with the wartime British prime minister, has made democracy in the Middle East a signature goal for his administration, rhetorically at least. In November 2003, echoing the idealism of Woodrow Wilson and Ronald Reagan, he called for a "forward strategy of freedom" that would involve a decades-long effort to promote pluralism in Arab nations. Privately Bush has expressed the belief that success at such an endeavor would be the achievement he would be most remembered for in 50 years. "I believe democracy can take hold in parts of the world that have been condemned to tyranny," he told reporters in the Oval Office on Friday. "And I believe when democracies take hold, it leads to peace. That's been the proven example around the world. Democracies equal peace. And that's what we're trying to advance in this administration." Yet, the Middle East has little experience with democracy nor have its leaders demonstrated eagerness to experiment with it. With Abbas's victory seemingly assured in Palestine, the real question will be whether Bush is able to take advantage of the fresh leadership to broker deals with Israeli Prime Minister Ariel Sharon. The Bush administration plans to bolster Abbas by sponsoring an international donors conference in the spring intended to bring the Palestinian Authority as much as $500 million more annually. Next the Iraqis are scheduled to choose a 275-member National Assembly, which will in turn name a new interim government and write a constitution. Some aspects of the Palestinian and Iraqi votes appear similar. At any rate, the new fledgling democracies will need constant US foreign aid.
EU Becomes China's Largest Trading Partner
Jan. 10….(EU Observer) The EU has leap-frogged the US and Japan to become China's biggest trade partner, according to Chinese media. Officials from the Chinese trade ministry, quoted by the China's People Daily, say that China has also become the EU's second largest trading partner after the US. In the year up to November, trade volumes between the EU and China reached 159.3 billion dollars, up 34.7 percent on the same period in 2003. The UK, the Netherlands, France, Germany and Italy are the main trading partners, according to the paper, accounting for 72 percent of Europe's trade with Beijing. However, disputes between the EU and China remain, including over the ban on Chinese arms sales. The EU also wants greater market access to China.
WEEK OF JANUARY 4 THROUGH JANUARY 9
Has US Threatened to Vaporize Mecca?
Intelligence expert says nuke option is possible reason bin Laden has been quiet
Jan. 7….(WND) Why hasn't Osama bin Laden's terror network executed an attack on US soil since 9-11? Its simple, says Dr. Jack Wheeler, creator of an acclaimed intelligence website dubbed "the oasis for rational conservatives": The US has threatened to nuke the Muslim holy city of Mecca should the terror leader strike America again. Wheeler explains how the Bush administration has identified the potential of wiping Mecca off the map as bin Laden's ultimate point of vulnerability, the Damoclean Sword hanging over his head. "Israel recognizes that the Aswan Dam is Egypt's Damoclean Sword," writes Wheeler. "There is no possibility whatever of Egypt's winning a war with Israel, for if Aswan is blown, all of inhabited Egypt is under 20 feet of water. Once the Israelis made this clear to the Egyptians, the possibility of any future Egyptian attack on Israel like that of 1948, 1967, and 1972 is gone." Wheeler says talk of bin Laden's Damoclean Sword has infiltrated the Beltway. "There has been a rumor floating in the Washington ether for some time now that George Bush has figured out what Sword of Damocles is suspended over Osama bin Laden's head. It's whispered among Capitol Hill staffers on the intel and armed services committees; White House NSC (National Security Council) members clam up tight if you begin to hint at it; and State Department neo-cons love to give their liberal counterparts cardiac arrhythmia by elliptically conversing about it in their presence. "The whispers and hints and ellipses are getting louder now because the rumor explains the inexplicable: Why hasn't there been a repeat of 9-11? How can it be that after this unimaginable tragedy and Osama's constant threats of another, we have gone over three years without a single terrorist attack on American soil?" Wheeler ends his argument by explaining the effectiveness of the Mecca threat. "Completely obliterating the terrorists' holiest of holies, rendering what is for them the world's most sacred spot a radioactive hole in the ground is retribution of biblical proportions, and those are the only proportions that will do the job. "Osama would have laughed off such a threat, given his view that Americans are wussies who cut and run after a few losses, such as Lebanon in 1983 and Somalia in 1993. Part of Bush's rationale for invading Afghanistan and Iraq, obviously never expressed publicly, was to convince Osama that his threat to nuke Mecca was real. Osama hates America just as much as ever, but he is laughing no more." Wheeler says bin Laden is "playing poker with a Texas cowboy holding the nuclear aces," so there's nothing al-Qaida could do that could come remotely close to risking obliterating Mecca.
Egyptian Paper: Israel-India Nuke Test Caused Tsunami
Jan 7….(Jerusalem Post) The earthquake that struck the Indian Ocean on December 26, triggering a series of huge waves called tsunami, "was possibly" caused by an Indian nuclear experiment in which "Israeli and American nuclear experts participated," an Egyptian weekly magazine reported Thursday. According to Al-Osboa', India, in its heated nuclear race with Pakistan, has lately received sophisticated nuclear know-how from the United States and Israel, both of which "showed readiness to cooperate with India in experiments to exterminate humankind." Since 1992, the magazine argued, leading geological centers in Britain, Turkey and other countries, warned of the need "not to hold nuclear experiments in the region of the Indian Ocean known as 'the Fire Belt,' in which the epicenter of the earthquake lies. Geologists labeled that region 'The Fire Belt' for being "a dangerous terrain that can move at anytime, without human intervention," Al-Osboa' wrote. Despite warnings not to carry out nuclear experiments in and around the 'Fire Belt', "Israel and India continue to conduct nuclear tests in the Indian Ocean, and the United States has recently decided to carry out similar tests in the Australian deserts, which is included in the 'Fire Belt', the Egyptian weekly magazine wrote. "Last year only, Arab and Islamic states have asked the United States to stop its nuclear activities in that region, and to urge Israel and India to follow suite," Al-Osboa' reported. Although Al-Osboa' does not rule out the possibility that the tsunami could have been caused by a natural earthquake it speculates however that, "while it has not been proved yet, there has been a joint Israeli-Indian secret nuclear experiment [conducted on December 26] that caused the earthquake." The Egyptian weekly magazine concludes in its report that "the exchange of nuclear experts between Israel and India, and US pressure on Pakistan which is exerted by supplying India with state-of-the-art nuclear technology and preventing Islamabad from cooperating with Asian and Islamic states in the nuclear field, pose a big question mark on the causes behind the violent Asian earthquake."
Egypt Conducting Secret Nuke Experiments
Jan. 7….(MENL) Egypt was determined to have conducted nuclear experiments over the last 20 years in activities concealed from the International Atomic Energy Agency. US officials said the IAEA has found evidence of secret Egyptian nuclear experiments believed to have begun in the 1980s and continued through 2004. Agency sources said the evidence was found in inspections conducted by the IAEA in both Egypt and Libya over the last year. "The Egyptian nuclear activity is not something we welcome," a US official said. "But it did not cross any line in terms of Egypt's commitment to the NPT [Nuclear Non-Proliferation Treaty]."
FOJ Note: The three above articles related to nuclear anxieties, and the spreading rumor-mill that comes along with the concern over weapons of mass destruction shows just how much the world is distressed over the whole subject. The US is in a quandry over the threat posed by the prospect of an evil-minded terrorist-sponsoring nation like Iran and North Korea acquiring nuclear type weapons. What can the US do if more and more nations, like Egypt, Saudi Arabia, Syria, and Libya join the nuclear gang? Why do all these oil-rich nations need a nuclear bomb? Thequestion arises, "Are their nuclear ambitions aimed for national defense, or for taking the offensive against somebody in particular! (Luke 21:25-26 And there shall be signs in the sun, and in the moon, and in the stars; and upon the earth distress of nations, with perplexity; (aporia—national anxiety caused by a quandry) the sea and the waves roaring; Men's hearts failing them for fear, and for looking after those things which are coming on the earth: for the powers of heaven shall be shaken.)
ACLU Backs off Challenge to Intelligent Design
Jan. 7….(WND) The American Civil Liberties Union backed off on an attempt to stop a school district from making students aware of alternative theories to evolution, including intelligent design. The new policy by the Dover Area School District in Pennsylvania, the first of its kind in the country, requires teachers to read students a one-minute statement at the beginning of class, explaining evolution is a theory that continues to be tested and that alternative theories, such as intelligent design, exist. The ACLU, along with Americans United for the Separation of Church and State, filed a federal lawsuit in December arguing intelligent design theory is inherently religious. Wednesday, the ACLU notified a federal judge in Pennsylvania that it will not go forward with a temporary restraining order to block the policy, which will go into effect Jan. 13 with the beginning of ninth-grade biology classes. The theory of intelligent design, endorsed by a growing number of credentialed scientists, says the best way to explain complex, information-rich structures observed by biologists is by the existence of a designer. Unlike creationism, however, intelligent design limits its scope to empirical observation and does not identify the designer. The Pennsylvania school district is the first in the country to require teachers to make students aware of the controversy surrounding evolution while specifically referring to the theory of intelligent design as an alternative.
Iran Seeks Russia's Help to Protect Nuke Sites
Jan. 6….(Geo-Strategy Direct) On Dec. 22, Iran's military was ordered to go on high alert to defend the nation's nuclear sites. (Just yesterday FOJ reported a story that revealed that US military jets had buzzed into Iranian airspace) Iranian Army commander Gen. Mohammed Salimi said the Iranian air force had suspended exercises to focus on protecting its nuclear facilities. "All our forces including land forces, anti-aircraft, radar tactics are protecting the nuclear sites, and an attack on them will not be simple." Iran has been discussing obtaining aircraft from Russia. The two countries are negotiating a contract for the sale of five Russian Tu-204-100 aircraft.
FOJ Note: Is it mere coincidence or might it be Bible prophecy coming into play given that Iran would turn to Russia in the emerging strategic nuclear weapons conflict that is being waged between the US and Iran? Why would Russia be involved in enabling (its southern neighbor and a fomenter of terror in the former Soviet Republics) Iran to become a nuclear player? President Bush has pledged that he will not allow Iran to develop a nuclear bomb "on his watch" as US President. Something has got to give in this high-stakes confrontation, and someday, according to the prophet Ezekiel, Iran will join Russia in countering the moves of the Western Antichrist. The big question is, what happens to the US in the interim prior to this Tribulation event. And yes, the Russian-led coalition against Israel is timed to occur within the scope of the late-Armageddon scenario, and not before the Tribulation era. (Ezekiel 38:14-16 Therefore, son of man, prophesy and say unto Gog, Thus saith the Lord GOD; In that day when my people of Israel dwelleth safely,(peace covenant of the AC) shalt thou not know it? And thou shalt come from thy place out of the north parts, thou, and many people with thee, all of them riding upon horses, a great company, and a mighty army: And thou shalt come up against my people of Israel, as a cloud to cover the land; (air assault) it shall be in the latter days, and I will bring thee against my land, that the heathen may know me, when I shall be sanctified in thee, O Gog, before their eyes.)
The World's A Mess, So Blame America
Jan. 6….(Jan Markell Olive Tree Ministries, Inc.) It is so fashionable to bash America, and it's not just Michael Moore who specializes in it. The United Nations recently insisted that America raise our taxes so we could give the UN more cash, although we already bank roll them at $3 billion a year. Then the world called us "stingy" right after the tsunami disaster. We make up just 6% of the world's population but we pay for 40% of the world's total disaster relief aid. But when it comes to blame and complaints, America and Israel get 100% of them. There are 57 Islamic nations in the world and the tsunami disaster affected millions of Muslims. Saudi Arabia had a "terror telethon" a few years ago to raise millions for Palestinian terrorists. To date, the Saudis have offered a paltry $10 million compared to America's $350 million. The Saudis, and other Arab empires, are sitting on more oil wealth than can be calculated. Try doing a Google Internet search for aid coming from Syria, Iran, or Libya, and you will come up with zero, zip, nada. Apparently the "Muslim Benevolent Funds" are being saved for weapons to kill innocent Israelis and Americans. Where is the world and UN outrage? Israel's specialty is their "rapid-response" ability. Teams trained in disasters are available 24/7 where needed, even to nations sworn to their destruction. Their offer of help is frequently refused, usually if the government of a devastated nation is Islamic. They have an ideology that says, "He who saves a life saves the world." They, like America when it comes to disasters, does what is right, not what is politically correct. Fund raising in Israel began immediately after the December 26 disaster with little thought to the governments over the victims. The ACLU and the rest of the Left can protest, try to pass legislation, demonstrate, and more, against all things Judeo-Christian and righteous, but without "people of values," the world would be but a cesspool of heartless evil-doers. There is something about biblical principles that trumps evil, "For when the enemy (and evil) comes in like a flood, the Spirit of the Lord shall life up a standard against him." (Isaiah 59:19)
Why God? Why Do You Allow Tragedy?
Jan. 5….(FOJ) All too often in the aftermath of natural disasters and catastrophes, human beings will look skyward and mockingly ask God why he allows such an event to take place. It happens the world over. Typical of the news reports on the Tsunami disaster coming out of the Far East are stories like this: an Indian woman surrounded by corpses fell to her knees with her arms outstretched to the heavens crying, sobbing, "Why, God, did you do this to us? What have we done to deserve this?" Isn't it interesting that in a land where people worship over 330 million gods that when disaster strikes, they turn to the "one true God" and demand to know why He did it, or allowed it to happen. On a beach in Indonesia, a similar scene took place where a man mourning the loss of his entire family, looked to the sky and demanded to know from God why He did this to him. He did not make his demands on Allah, but rather God, the one true God. People all over the world are either thanking the gods of their choice for their survival or demanding from the one true God an explanation for their loss, some even cursing Him to his face. And this is the way it will be in the Tribulation era too. (Revelation 9:20-21 And the rest of the men which were not killed by these plagues yet repented not of the works of their hands, that they should not worship devils, and idols of gold, and silver, and brass, and stone, and of wood: which neither can see, nor hear, nor walk: Neither repented they of their murders, nor of their sorceries, nor of their fornication, nor of their thefts.) According to the Bible, we do not live in a meaningless universe driven by blind forces of chance, by mere probability without an underlying guiding Hand. God has not lost control of any details nor is the devil winning, as some might suppose. There are, in fact, no accidents in the universe! Neither is God lacking in compassion, love and mercy towards all His creatures. Romans 8:22 tells us that the universe has been damaged and is decaying and dying all around us. A good deal of what is wrong in the world has to do with ourselves and our affinity with the "gods of this world". The truth of the matter is that human life is in the grip of an alien foe, a destroyer, (Satan) and that his death grip reaches even into the natural order, and the plant and animal world. He is the cause of all that is wrong in the world, not God! (Their sorrows shall be multiplied who hasten after another god…Psalm 16:4) Jesus was once asked why the Galileans endured so much pain and suffering, "Do you suppose that these were worse sinners than all other because they suffered such things? Jesus said, no; but unless you repent you will all likewise perish. (Luke 13:2-3) It is the "god of this world" that stalks the planet seeking the destruction of all, either through calamity, or through deceit. (I Peter 5:6-8 Humble yourselves therefore under the mighty hand of God, that he may exalt you in due time: Casting all your care upon him; for he careth for you. Be sober, be vigilant; because your adversary the devil, as a roaring lion, walketh about, seeking whom he may devour:) In this present fallen world, people suffer and die. There is no safe place in this present life. There are no guarantees or security stopgap measurers. Jesus does not even promise his followers good health, a long life, and material riches. The only sure refuge from disaster is one's relationship with God. Jesus said the most important thing in life was to repent, and be in a right relationship with God at all times. "I tell you, my friends, do not fear those (enemies or disasters) who kill the body, and after that have no more that they can do. But I warn you whom to fear: fear him who, after he has killed, has power to cast into hell. (Matthew 10:28 And fear not them which kill the body, but are not able to kill the soul: but rather fear him which is able to destroy both soul and body in hell.) The most tragic thing that can happen to any person is to be condemned to Hell for eternity. God has made a way to escape this terrible catastrophe. His name is Jesus, and all may know his security, if they will simply look to him and by faith, accept him.
Muslim Saudi Arabia Ups Aid for Victims of Asian Tsunamis
Jan.5….(FOJ) Saudi Arabia, the richest Muslim nation in the world has announced that it will increase its aid to victims of the Asian tsunami disaster to 30 million dollars. Saudi Arabia's pledge currently amounts to 10 million dollars. King Fahd and Crown Prince Abdullah bin Abdul Aziz's oil-rich country initially pledged 10 million dollars in emergency funds for the victims, but has ordered a telethon to be staged by state television on Thursday. The death toll from the massive December 26 earthquake and resulting tidal waves around the Indian Ocean neared 146,000 Tuesday, more than 94,000 of them in the most populous Muslim nation in the world, Indonesia. The United States was heavily criticized by the UN and other world leaders for pledging first 15, and then 35 million dollars in immediate aid. The US has now reached 350-400 million dollars in aid, (and growing) and is providing virtually all of the world's logistical and tactical support for on the ground assistance.
US Hopes Relief Will Boost Image Among Muslims
Jan. 5….(AFP) Powell, accompanied by President George W. Bush's brother Jeb Bush toured relief operations on Thailand's resort island of Phuket and pledged US help in crafting a regional early warning system to head off future catastrophes. The chief US diplomat was on a three-nation tour to demonstrate the US commitment to the region after criticism that Washington was slow to respond to the tragedy that has claimed more than 145,000 lives across the Indian Ocean. After flying to Indonesia, the world's most populous Muslim nation and the country hardest hit by the tsunami, Powell put the US pledge of 350 million dollars in aid and its massive military relief operation in political perspective. "I think it does give to the Muslim world and the rest of the world an opportunity to see American generosity, American values in action," he told a joint news conference with Indonesian Foreign Minister Hassan Wirayuda. The invasion of Iraq last year may have chilled US relations with the Muslim world but Powell insisted, "America is not an anti-Islam, anti-Muslim nation. America is a diverse society where we respect all religions. "And I hope as a result of our efforts, as a result of our helicopter pilots being seen by the citizens of Indonesia helping them, that value system of ours will be reinforced." Powell said the US aid effort was based on humanitarian concerns but was also a significant part of the global war against terror launched by the United States after the September 11, 2001 attacks. "It dries up those pools of dissatisfaction which might give rise to terrorist activity," he said. "That supports not only our national security interest but the national security interests of the countries involved." At least 94,000 people died in Indonesia in the December 26 tsunami and senior UN officials warned the toll could drastically increase as a clearer picture emerged from isolated towns in remote Aceh province. The United States and Thailand also agreed to cooperate in developing an early warning system to avert future tsunami disasters. Thai Foreign Minister Surakiart Sathirathai said after talks with Powell, "We would like to have expertise and technical assistance from the United States to install an early warning system in the Indian Ocean and the South China Sea." After an early barrage of media criticism of the Bush administration for its perceived slow response to the crisis, Powell heard welcome praise from the Thai and Indonesian foreign ministers for US assistance.
Powell Brushes off Abbas's Terrorist Talk
Jan. 5….(JNEWSWIRE) Outgoing US Secretary of State Colin Powell Sunday brushed off PLO chief Mahmoud Abbas's recent pandering to "Palestinian" terrorist elements in the run-up to the January 9 PA leadership election.
Powell told NBC's "Meet the Press" that Abbas's words of encouragement to the terror groups and his declared refusal to dismantle them did not reflect his true position. (OH YEAH!—just yesterday Abbas said that Israel was a Zionist enemy and that killing Jews was not a crime) The secretary's comments typified the State Departments long-standing policy of ignoring the public statements of "Palestinian" leaders, even when they constitute a gross violation of the PA's signed peace agreements. Israeli observers expressed grave concern over this practice, noting that progression through the various phases of the Road Map relied solely on the Middle East Quartet's interpretation of the PA's performance. In their weekend interview, Powell told host Tim Russert he was not overly concerned with the fact Abbas and other "Palestinian" leaders continue to encourage violence against Israel's Jews with their inflammatory comments. Instead, Powell focused on the handful of times Abbas had urged a temporary downgrading of the terror to enable him to extract further concessions from Israel. "What Abbas has been saying with respect to the need to end terror and the need to try to persuade all segments of the Palestinian population to move away from terror and to move toward this opportunity for peace, that I believe is his prevailing position," Powell said. Powell dismissed Abbas's chummy behavior with known terror bosses as "disturbing," but a necessary part of reaching "out to all parts of the Palestinian community" during his election campaign. Dr. Aaron Lerner of Independent Media Review and Analysis labeled Powell's apathy to Abbas's behavior a "return to the traditional Oslo blinders," a reference to the West's policy of speaking positively of "Palestinian" leaders even when they are violating their commitments. "The lesson of Oslo is that what Palestinian leaders say and do for local consumption is reality," writes Lerner. Displaying a greater degree of clarity, Powell acknowledged that Abbas's may have to undertake operations against them terrorists," if the Road Map is to be successful. The so-called Oslo Accords obligated the Palestinian Authority to disarm and dismantle the various terror groups operating out of territories under its control, and provided it with a large "police" force to accomplish this goal, but the PA never did anything to confront the terrorists, and in fact Arafat used the foreign aid to finance the terrorists. Abbas insists that the terrorist killers of Jewish men, women and children were "heroes that are fighting for freedom." The new PLO chief has vowed to use all the resources available to him to protect the wanted killers(terrorists) from being eliminated by Israeli forces. Lerner notes that Abbas's behavior following Yasser Arafat's death, and Washington's indifference to it, are a cause for great concern in Israel. The media analyst pointed out that the Road Map peace plan to which Israel has committed itself states that progression from one phase to another "relies on the exclusive judgment of the Quartet as to the relative, rather than absolute performance of the Palestinians." Such departures from reality can easily mean the formation of a sovereign Palestinian state and final status talks without the Palestinians ever fulfilling their Roadmap obligations!"
A Brief Biography on Mahmoud Abbas
Jan. 5….(FOJ) Mahmoud Abbas, also known as Abu Mazen, was born in Safed in 1935. He left as a refugee for Syria in 1948 (after the 1947-48 Arab invasion to exterminate Israel) and worked as an elementary school teacher. He later gained a BA in law from Damascus University and a Ph.D. from the Oriental College in Moscow (Soviet Union) in History. He was a founding member of Fatah (along with Aarfat) and a member of the Palestine National Council (since 1968) and the PLO Executive Committee. Abbas has headed the PLO Department for National and International Relations since 1980 and was elected by the PLO Executive Committee to replace Abu Jihad (assassinated in April 1988) as chairman of the portfolio on the Occupied Territories in May 1988. He was elected the Committee's secretary general in 1996, informally confirming his position as Yasser Arafat's number one deputy. Abu Mazen advocated negotiations with Israelis and initiated a dialogue with Jewish and pacifist peace-movements in the 1970s. He led negotiations with Matiyahu Peled that resulted in the announcement of "principles of peace" based on a two-state-solution in January 1977. He also coordinated the negotiation process during the 1991 Madrid Peace Conference. He headed the Palestinian negotiating team in the secret Oslo talks. He returned to the territories in September 1995 (along with Arafat and his cronies) after 48 years in exile and took residences in Gaza and Ramallah. Though considered a moderate by the West, Abbas also has made numerous radical statements, for example, claiming that the Nazis killed "only a few hundred thousand Jews," not six million and that the Holocaust was a myth. Abbas is popular in the United States and with most Israelis, but has never had the support of more than a tiny fraction of the Palestinian people. Though considered in the Arab world as the brains behind the PLO, he lacked Arafat's charisma and is considered by Palestinian terrorist organizations to be a little too conciliatory toward Israel.
Abbas: Israel Is 'Zionist Enemy'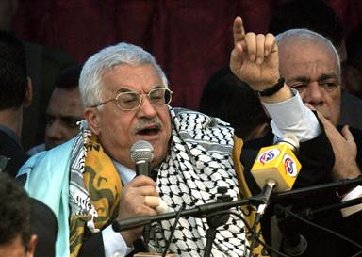 Jan. 4….(FOJ) Presidential candidate Mahmoud Abbas, the promoter of the idea that the Holocaust was a myth, and the financial paymaster for Arafat's 1974 Munich terrorist attack on Israeli athletes called Israel the "Zionist enemy," yesterday while campaigning in a town that was hit by IDF forces in a retaliatory strike against suspected terrorist havens. The campaign rhetoric of Abbas reveals that he is not the peace partner that the West is making him out to be. Abbas, the front-runner this Sunday's election for Palestinian Authority president, is considered a moderate by the West and has the tacit support of Israel and the United States. Abbas has on occasion criticized the armed Palestinian terrorist uprising and called for an end to violence. However, in recent days Abbas has been campaigning in Palestinian areas that have been the hardest hit by Israeli retaliatory strikes four years of fighting, and is a haven for PA terrorists. Held aloft by gunmen during campaign rallies, Abbas has indicated he prefers to co-opt the armed terrorists, rather than crackdown on them as Israel demands.
Nuke Trader Gave Boost to ME State
Jan. 4….(Jerusalem Post) Days after former Mossad chief Ephraim Halevy expressed fears that Syria, Egypt and Saudi Arabia might have acquired some kind of nuclear capability via an illicit weapons trafficking network run by Abdul Qadeer Khan, the chief architect of Pakistan's nuclear bomb, Israeli military sources have told The Jerusalem Post that, thanks to Khan, one of those three Arab states now has the potential to achieve a "significant nuclear leap." The sources said that Israel is aware of Khan's contacts with all three countries, but that he had provided to one of them expertise and material to manufacture nuclear bombs. They would not specify which country. The sources also spoke of an assessment in the IDF that Arab terrorist organizations are stepping up their efforts to obtain weapons of mass destruction, including nuclear bombs. They noted that there is now evidence of increased debate as to whether Islamic law could allow for the deaths of Muslims as part of the price when tens of millions of heathens are killed , a debate whose very nature, the sources said, implies that thought is being given to the notion of using weapons of mass destruction. In an interview with the Post last week, former Mossad chief and national security adviser Halevy spoke of his concerns, which he stressed did not derive from any recent access to classified material, that Syria, Saudi Arabia and Egypt might have acquired nuclear parts from Khan. Khan had been running a black market in nuclear proliferation across the Middle East. According to a New York Times article last week, US intelligence and International Atomic Energy Association agents are working to untangle Khan's network. Investigators say he visited 18 countries, including Syria, Saudi Arabia and Egypt, on what they believe were business trips, either to buy materials like uranium ore or to sell atomic goods, before he was arrested. Khan also divulged centrifuge technology and provided Libya with a design for nuclear bombs, the Times article said. But crucial questions about the extent of Khan's proliferation activities have remained unanswered because Pakistani President Pervez Musharraf pardoned him and has refused to allow him to be questioned directly by the CIA.
US Jets buzz Iran Airspace
Jan. 4….(World Net Daily) US military warplanes flew over Iranian air space, raising Tehran's concerns preparations are being made to knock out its nuclear facilities, according to Iranian news media reports. The US jets reportedly flew out of bases in Afghanistan and Iraq, with the latest coming Saturday when a fighter buzzed at low altitude an area in the northeastern province of Khorrasan, which borders Afghanistan. Other reports of overflights cited intrusions by F-16 and F-18 fighters over the southwestern province of Khuzestan, which borders southern Iraq. Papers said the planes appeared to be spying on nuclear sites. The U.S. military was silent on the veracity of the reports. However, one source said he would not be surprised if the reports were accurate, given the building international tensions over the state of Iran's nuclear weapons program. "The circular maneuvering of the two American fighters indicated them as carrying out spying sorties and controlling the borders," said an Iranian official. Less than a week earlier, Iranian air force chief Brig. Karim Qavami was quoted as having ordered his forces to open fire and shoot down any unidentified aircraft violating the country's airspace. "Given that the intrusion of enemy aircraft over Iran's airspace is possible, all fighter jets of the country have been ordered by the army chief to shoot them down in the event of sighting them," he said. In August, five US warplanes entered Iranian airspace from the southwestern Shalamcheh border and overflew Khorramshahr. Iranian military specialists believe the intrusions are designed to assess the capabilities of Iran's anti-aircraft defenses. Army chief Gen. Mohammad Salimi also said the Iranian air force has been ordered to defend the country`s nuclear sites in the event of an attack. "The air force has been ordered to protect the nuclear sites, using all its power," the daily Iran quoted Salimi as saying, adding the air force had temporarily suspended all its maneuvers to focus its capabilities on patrolling the skies over Iran. Such statements have raised the stakes in a war of words amid foreign press speculation about possible Israeli and American attack on Iran`s nuclear facilities. Iranian military commanders have warned of grave consequences if any such attack takes place.
Share this page with your friends.