WEEK OF JUNE 25 THROUGH JULY 2
Anti-Israel Demonstrations in Turkey, Egypt
| | |
| --- | --- |
| | (FOJ) An Egyptian demonstrator holds a Quran, Islam's holy book while another holds a poster with pictures of two late Hamas leaders Abdel Aziz Rantisi, left and Sheik Ahmed Yassin during a demonstration organized by the Muslim Brotherhood group after the Muslim's weekly Friday prayers at Al-Azhar mosque in Cairo. Many Islamic clerics use the Friday sermons to incite hatred of Israel. |
June 30….(YNET) Thousands of angry Turks burned Israeli flags and chanted pro-Hamas slogans Friday in a protest against Israel's retaliatory strikes in the Gaza Strip. Hundreds of women, many wearing black chadors or Islamic-style head scarves, carried Palestinian flags and yelled, "Murderer Israel, get out of Palestine!" A man with a loud speaker warned the Jewish state that it was turning Turkey's 70 million Muslims against it. "Inshallah (Allah willing), all of Turkey will show in coming days that it is behind Palestine!" He said. The protesters briefly chanted, "Islam will rule the world." Young men wearing checkered scarves wrapped around their faces like Palestinian militants chanted as they burned Israeli flags, and the entire crowd yelled "greetings to Hamas, continue the resistance!" Prime Minister Recep Tayyip Erdogan said that he had contacted Palestinian authorities in an effort to help end the crisis over Israel's military offensive, which began after terrorists captured an Israeli soldier. Erdogan was widely criticized for inviting Hamas officials to Turkey earlier this year after they won the Palestinian elections. Turkey has friendly ties with both Israel and the Palestinians.
| | |
| --- | --- |
| | (FOJ) The terrorist group Islamic Jihad has many supporters in Egypt, and often works in league with the Muslim Brotherhood to bring about the downfall of the Mubarak government because of its ties to the US. Here Islamic Jihad supporters burn the US and Israeli flags. |
In Egypt, thousands of Muslims rallied in one of Egypt's main mosques protesting Israel's offensive in the Gaza Strip, many calling on Arab governments to take action to protect the Palestinians. Hundreds of Egyptian security forces in riot gear lined up alongside Cairo's al-Azhar Mosque during the protest following weekly prayers. But there was no move to crack down on the demonstration, and police commanders said they wanted to avoid a confrontation, even though the protest was organized by one of the government's top rivals, the Muslim Brotherhood. Al-Azhar mosque, the most prominent institution in the Sunni Arab world, was packed with more than 3,000 worshippers obviously there for the pro-Palestinian protest after prayers, but the government-appointed cleric conspicuously avoided the topic in his sermon. "Bush and Olmert are murderers, but no one will say so because they fear the Jews and Israel," said one Egyptian worshipper, Mahmoud Abu el-Bashir, referring to US President George W. Bush and Prime Minister Ehud Olmert. "The US supports Egypt with weapons and soldiers, so our government is paralyzed and unable to do anything." Egypt has taken the forefront of diplomatic efforts to win the release of the Israeli soldier, fearing the crisis could spiral out of control. Egyptian President Hosni Mubarak said militants had agreed to the soldier's conditional release. Israeli officials said they had no information on a deal, but one said a planned ground offensive in Gaza had been delayed to give time to Egyptian mediators
Hamas-Palestinian PM Lashes out at Israel
June 30….(YNET) In his first public comments since Israel began its Gaza Strip offensive, Palestinian Prime Minister Ismail Haniyeh said Friday that Israel cannot "hijack" his government through retaliatory measures meant to win the freedom of a kidnapped soldier. Though Haniyeh did not directly address Israel's demand that Hamas-linked militants hand over Cpl. Gilad Shalit, 19, he implied that the government would not trade him for eight Cabinet ministers and 56 other Hamas officials arrested Thursday. "When they kidnapped the ministers they meant to hijack the government's position, but we say no positions will be hijacked, no governments will fall," he said. However, Haniyeh did say he was working hard to end the five-day-old crisis. Shalit was captured Sunday when Gaza militants tunneled under the border, attacking an Israeli outpost and killing two other soldiers. A few hours before Haniyeh spoke, Israeli jet fighters destroyed the offices of his interior minister in Gaza, intensifying an air invasion while delaying a broad ground offensive in hopes that pressure on the Hamas government will secure Shalit's release. Israel's air force has struck more than 30 targets in Gaza in the past 24 hours, hitting roads, bridges and power plants. The army also has fired hundreds of artillery shells. While thousands of troops are massed along the Israel-Gaza border waiting for the go-ahead for a massive invasion into the crowded coastal area, Egyptian President Hosni Mubarak said militants had agreed to Shalit's conditional release, but Israel had not accepted the terms. Israeli officials said they did not know of such an agreement. But a senior government official, speaking on condition of anonymity because of the secrecy of the diplomacy, said the planned ground offensive had been delayed due to Egypt's request that mediators be given a chance to resolve the crisis. However, other officials denied the delay was due to Egypt, saying it reflected Israel's overall management of the crisis, which they said required both military pressure and withholding force when necessary. "The prime minister is managing the campaign while seeing all the balances, including the diplomatic one. He needs to see the big picture, and the big picture is that there is a meaning to sometimes waiting a half a day, or a day. You need to exhaust all options," said Tzahi Hanegbi, head of the Israeli parliament's foreign affairs and defense committee. Israeli Defense Minister Amir Peretz called for leaders who have influence on the Hamas government to exert immediate pressure on it to release Shalit. "The quicker this is done the better it will be. If the soldier will be returned and the Qassam rocket fire halted, we will also return our soldiers to their bases," Peretz was quoted as saying in the Israeli daily Yediot Ahronot. Haniyeh said he was in contact with Arab, Muslim and European leaders to try to resolve the crisis, "but this Israeli military escalation complicates matters and makes it more difficult." He also accused Israel of using Shalit's abduction as a pretext for launching a major offensive aimed at bringing down his government. "This total war is proof of a premeditated plan," he said.
In an unprecedented punishment Friday, the Israeli Interior Ministry revoked the Jerusalem residency rights of four senior Hamas officials, officials said. The measure takes away their right to live in the holy city and travel within Israel freely. Haniyeh said his government continues to function despite the ministers' arrests.
Iran & Syria Fomented Current Gaza Crisis
June 30….(FOJ) Israel is on high alert along its northern border with Lebanon, where Hezbollah guerillas are stationed with more than10,000 short and medium range missiles pointed at Israeli towns. There is fear primary Hezbollah backers Syria and Iran will attempt to escalate the conflict by drawing Israel into border clashes. Syria and Iran, the largest sponsors of Hamas, are keys to Hamas actions. Both seek to use Israeli-Palestinian violence to distract from mounting international pressures against their respective regimes. Iran and Syria both need Gaza violence. In fact Israeli security officials have reported that they have information that the terrorists who carried out the operation for Hamas to kidnap the Israeli soldier were trained by Iranian Revolutionary Guard units and Hezbollah terror guerillas in Lebanon. The information comes in part from a Hamas terrorist allegedly involved in the plot who was arrested by Israeli forces in Gaza the day before the kidnapping. Overall Hamas leader Khaled Meshaal, who is thought to have ordered Sunday's Hamas attack that started the whole current ordeal, resides in Syria and is said to be subordinate to the Damascus and Tehran regimes. Diplomatic mediators involved in efforts to free Shalit told reporters it is Meshaal's reluctance that has been the main obstacle. Meshaal could order a Hamas escalation, if Iran and Syria dictate that they are ready for such a diversion.
US and Japan Presidents Meet Over North Korean Threat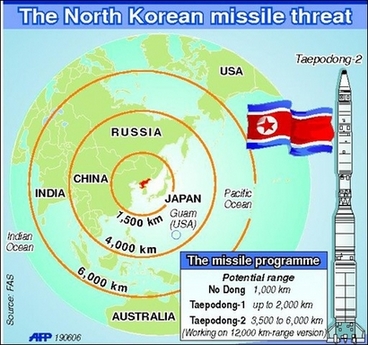 June 29….(AP) US President George W. Bush and Japanese Prime Minister Junichiro Koizumi launched a new warning to North Korea over its weapons programs as they highlighted their close relationship at a White House summit. Bush said that the United States and Japan wanted to send "a clear message" to North Korean leader Kim Jong-Il over the Stalinist state's nuclear weapons and reported plans to launch a long range missile. "We discussed this issue at length. We both agree that it's important for us to remain united in sending a clear message to the North Korean leader that first of all launching the missile is unacceptable." Bush acknowledged that there was no clear information about the missile but the US president said Kim "has an obligation" to inform other countries about his plans. In an apparent effort to win heats of the Japanese public, Bush also denounced Pyongyang's kidnapping of Japanese nationals to train its spies, a issue extremely emotional in Japan. Koizumi said different tactics could be used to dissuade North Korea from launching the missile and that "various pressures" would be applied if the launch went ahead. Bush said the United Nations could be one avenue and hinted that work on missile defenses would also be an "interesting opportunity". "The Japanese people cannot afford to be held hostage to rockets," the president said in a pointed comment. Meanwhile, Koizumi called the Iranian nuclear crisis "a grave issue," despite Tokyo's traditionally close ties with Tehran. The United States has backed a package of incentives crafted in cooperation with Britain, France, Germany, China and Russia in an effort to convince Iran to accept limits on its nuclear programs. Japan has been a major investor in Iran's energy sector, as Asia's largest economy is heavily dependent on Middle Eastern oil. "The Iranian issue remains a grave issue for the entire world economy. And Japan wishes to cooperate with the United States and other countries concerned on this matter as well," Koizumi said. In a symbolic joint statement, the two leaders said the US-Japan partnership is "one of the most accomplished bilateral relationships in history."
Arabs League Backs Syria After Israeli Flyover
June 29….(AP) The flyover by Israeli warplanes that buzzed President Bashar Assad's summer home may have embarrassed Syria, but it also rallied Arab support around Damascus. Even Lebanon's anti-Syrian prime minister, Fuad Saniora, put aside his differences with Assad to send expressions of sympathy to Syria, which has been largely isolated since the Feb. 14, 2005, assassination of Lebanon's former Prime Minister Rafik Hariri. Jordan, which has a peace treaty with Israel, and Qatar, which has also differed with Syria over the peace process, did the same. "We might not agree with Syria on everything, but the least we could do in these circumstances is to take a clear stance, not (just) talk," Qatari Foreign Minister Sheik Hamad bin Jassem bin Jabr Al Thani said on Al-Jazeera television. It was that kind of attention that Damascus basks in. The reaction was typical of the public Arab response to any Israeli aggression or action against a fellow Arab nation, one that Syria may try to capitalize on to prove it is still a vital player in the region despite efforts to marginalize it since Hariri's slaying. Egypt has turned to Syria, asking it to use its influence with the Palestinian militant Hamas to locate Israeli soldier Cpl. Gilad Shalit, who was kidnapped by Hamas-linked militants on Sunday, according to a diplomat. The diplomat, who spoke on condition of anonymity because of the sensitivity of the issue, said it was not clear whether Syria has complied with the request from Egypt, which is spearheading negotiations to free Shalit. In Washington, State Department spokesman Adam Ereli said "the Syrians are definitely a party" to the crisis, pointing to Hamas' presence in the country. "They have a responsibility to act responsibly to bring this to a peaceful conclusion," Ereli said. In a letter to the UN Security Council, Syria protested the overflight and Israel's incursion into Gaza, the official state news agency said. "At a time when Israel is seeking to aggravate the situation in all parts of the region, there came its provocation against Syria," the letter said. Syria has long hosted radical Palestinian factions and since the late 1990s became home for Hamas leaders who were expelled from Jordan. Assad has resisted US demands to close Palestinian militant offices, facing sanctions for refusing to do so. He maintains he cannot ask the leaders to leave because they are unable to return to Palestinian lands. But the radical Palestinian presence, as well as Syria's support for Hezbollah guerrillas in Lebanon, gives Damascus influence and leverage that it has always hoped to use to improve its hand in any possible peace negotiations with Israel to reclaim the Golan Heights. Syria lost the territory to Israel in the 1967 Mideast war. Publicly, the Syrians say they do not interfere with the Palestinians, and it is unclear how much influence Assad wields with Hamas leader Khaled Mashaal, who Israel says masterminded the kidnapping. Israel's flyover early Wednesday over Assad's summer home in the coastal city of Latakia was meant as a message to Syria to use its influence with Hamas to release Shalit, whose capture precipitated the latest cycle of violence in the Middle East. Syria has said the Damascus-based Hamas leadership could not have had a hand in an abduction that took place in another country. Mashaal denies any role.
G8: Israeli Arrest of Hamas Raises Concerns
| | |
| --- | --- |
| | Foreign ministers of the G8 countries and EU Commissioners, from left, front, Japanese Foreign Minister Taro Aso, Austrian Foreign Minister Ursula Plassnik, U.S. Secretary of State Condoleezza Rice, EU foreign policy chief Javier Solana, British Foreign Minister Margaret Beckett, Russian Foreign Minister Sergey Lavrov, Italian Foreign Minister Massimo d'Alema, French Foreign Minister Philippe Douste-Blazy, Canadian Foreign Minister Peter MacKay, German Foreign Minister Frank-Walter Steinmeier and EU Foreign Policy Commissioner Benita Ferrero-Waldner pose for a group photo prior to the session in Moscow, Thursday, June 29, 2006. Ministers gathered here for talks expected to focus on the Iranian nuclear standoff as well as the situation in Iraq, where the killing of four Russian Embassy staff members has added tension between Russia and the West. |
June 29….(YNET) The Group of Eight industrialized countries have called on Israel to show restraint in Gaza, saying diplomacy must be the course used to secure the release of a kidnapped Israeli soldier. The Group of Eight industrialized countries said today that the Israeli arrest of officials from the ruling Hamas party raised "particular concerns." Russia's foreign minister said he and his group of eight counterparts were "united" in their demand that the Israeli soldier held by Palestinian terrorists be released. "We are united in the demand to free him as quickly as possible," Foreign Minister Sergey Lavrov said at a news conference at the Moscow meeting of top diplomats from the world's most industrialized nations. The foreign ministers also called on the Israelis and Palestinians to do everything possible to calm the ongoing crisis as Israeli forces pressed their military campaign in Gaza to win the release of the Israeli soldier held by Hamas gunmen. "We confirmed our support for the 'Quartet,' and called on the parties to take all the necessary steps to calm the situation," Lavrov said, referring to the group of Middle East peace mediators, Russia, the United States, the United Nations, and the European Union. US Secretary of State told Israel to seek reasonable Palestinian voices in the diplomacy efforts. (Where are they?) "With restraint, perhaps we can get back to a place where there can be hope for a peaceful resolution," Rice said during a news conference attended by the eight top diplomats along with representatives of the European Union and other groups. Rice said "Reasonable Palestinians are involved in efforts" To win the Israeli soldier's release. Israeli authorities, meanwhile, have detained seven cabinet ministers and 20 lawmakers from Hamas. Israeli diplomats said that the arrest of Hamas members is in compliance with war laws like those applied in the United States and Europe. It is a criminal procedure. Until now Israel has avoided arresting Hamas members because we wanted to give Mahmoud Abbas a chance to fight terror, (but he has never done so) but the latest incident changed Israel's position," the officials said. The G-8 diplomats also discussed a range of pressing issues. On Iran, the G-8 diplomats called Tehran's nuclear program "a source of international concern," and endorsed the offer to Iran to accept economic incentives in return for swearing off disputed aspects of the program, which Tehran claims is peaceful. "An agreement of this sort would allow the Iranian people to enjoy the benefits of modern civil nuclear power and would bring Iran many other long-term political and economic advantages," the G-8 ministers' statement said. The ministers also discussed world hotspots including North Korea, Iraq, Afghanistan and the Balkans.
| | |
| --- | --- |
| | Russian President Vladimir Putin, second right, Canadian Foreign Minister Peter MacKay, left, US Secretary of State Condoleezza Rice and French Foreign Minister Philippe Douste-Blazy, right, seen at Putin's meeting with G8 foreign ministers in Moscow. |
The United States, Russia and other industrial democracies also said they expect Iran to reply next week to an international offer to bargain over Tehran's disputed nuclear program. But Iran's foreign minister said that initial review of the West's proposal will not be completed before August. "We are disappointed in the absence of an official Iranian response to this positive proposal," said a statement from foreign ministers of the Group of Eight industrial nations. "We expect to hear a clear and substantive Iranian response to these proposals" at a meeting scheduled July 5 between the European Union's foreign minister and Iran's nuclear negotiator.
Rabbis to Bush: Don't Back West Bank Withdrawal
June 29….(WND) A group of prominent rabbis is calling on President Bush to refuse political and financial support for Prime Minister Ehud Olmert's plan to evacuate most of Judea and Samaria, stating the withdrawal is against US interests, and that it violates basic tenets of Jewish law. "US interests are being impacted by Israel's proposed retreat from terrorist strongholds in Judea and Samaria. In addition, as rabbis our obligation is to teach, guide, and lead our congregations to conduct their daily lives in accordance with Jewish Law. This holds especially true in a matter of life or death threatening the residents of Israel," stated a letter sent to Bush and signed by leaders of the Rabbinical Congress for Peace, a coalition of over 1200 rabbinic leaders and pulpit rabbis. Olmert is attempting to push through a withdrawal from most of Judea and Samaria, mountainous territory that is within rocket firing range of Jerusalem, Tel Aviv and Israel's international airport. The territory is also commonly called the West Bank. The rabbis point out in their letter to Bush that villages slated for withdrawal from Judea and Samaria are mentioned throughout the Torah. They state a withdrawal from the area violates Jewish law because an evacuation will lead to massive violence. "There is a clear definitive ruling in the Jewish Code of Law 'Orach Chaim' Chapter 329 which rules that it is strictly forbidden to give up even one inch of a Jewish border town to foreigners because it will lead to bloodshed. How much more so regarding retreating from holy land that enemies bent on your destruction have already stated will be used to launch attacks against Jews," states the letter to Bush. The rabbis wrote to Bush that Israel's withdrawal from Gaza last summer has already impacted regional US interests and that Olmert's proposed Judea and Samaria evacuation will have "disastrous" consequences for the American-led war on terror. "Israel's 2005 retreat from Gaza has been perceived as a cave-in by the role-model of counter-terrorism. It paved the road to Hamas' electoral victory and upgraded the posture of Islamic Jihad and al-Qaida, thus providing friendly platforms for Iran, Syria, Sudan, Yemen and the pro-Saddam elements. The Gaza retreat has established the largest terrorist base in the Middle East, threatening accelerated anti-US terrorism. "Bolstering the Palestinian profile by enforcing a withdrawal in Judea and Samaria constitutes a present and immediate lethal danger to pro-US regimes in Jordan, Egypt, Saudi Arabia, Kuwait and other Gulf states and will establish an enormous terror sanctuary threatening US troops in the Gulf area. It would also undermine Israel's posture of deterrence, which is critical to the enhancement of regional stability." The rabbis urged Bush against "morally or financially supporting Israel's disastrous withdrawal plan." According to many reports the US president has to date not enthusiastically supported the proposed Judea and Samaria withdrawal. After a meeting last month in which Olmert formally presented his plan to Bush, the American leader expressed some reservations and refrained during a joint press conference from issuing an endorsement. While giving Olmert credit for proposing "bold ideas" that "could be an important step" toward peace, Bush stressed the US-led "Road Map" which offers a Palestinian state, and urged talks with Abbas. He stated a negotiated agreement "best serves Israelis and Palestinians and the cause of peace." A member of the Israeli delegation at the White House meeting described the US attitude toward the Judea and Samaria withdrawal as "lukewarm," explaining the White House raised a number of concerns, including the possibility a terror entity would be created in the areas evacuated, reservations expressed about the plan by Jordan and Egypt, and the effects of the plan on US regional interests. The Bush administration does not have faith that Olmert has the parliamentary coalition needed to sustain the firestorm of political activity that is sure to surround the implementation of the withdrawal," said a political source.
Syria Claims it Fired on Israeli Jets
| | |
| --- | --- |
| | Syria's prime minister on Thursday denounced the overflight of Israeli warplanes that buzzed the summer residence of President Bashar Assad, saying the country can defend itself against any aggression. Prime Minister Mohammad Naji Otari said the Israeli action was meant to divert attention from its bombing of the Gaza Strip in the wake of Sunday's abduction of an Israeli soldier. Militants linked to Hamas, which now controls the Palestinian government, claimed it had abducted the soldier, Cpl. Gilad Shalit. "This aggression represents Israeli piracy that aims at covering up the savage crimes the Israeli occupation forces are committing in the Gaza Strip and occupied Palestinian lands," Otari said at a news conference with Jordanian Prime Minister Marouf al-Bakhit. "Syria is capable of defending itself if it's exposed to any aggression, and I am sure that the Arab masses would stand by it if the Zionist enemy contemplated a new adventure," he added. |
June 29….(DEBKA) In a stark and clear warning to the Syrian president, Israeli airplanes flew over his seaside home near the Mediterranean port city of Latakia in northwestern Syria, military officials confirmed, citing the "direct link" between his government and Hamas. Israeli television reports said four planes were involved in the low-altitude flight, and that Assad was there at the time. Syria confirmed Israeli warplanes entered its airspace, but said its air defenses forced the Israeli aircraft to flee. In this new crisis, Syria says its air defenses opened fire on intruding Israeli air force jets. Unofficial Israel sources confirm that 4 Israeli F16 fighters buzzed the Syrian presidential summer palace in Latakia early Wednesday, June 28, as pressure on Bashar Assad to bring about Hamas' release of kidnapped Israeli corporal Gilead Shalit. Hamas leader Khaled Meshaal whom Syria harbors is accused of orchestrating Hamas attacks and hostage-taking. Syria has accused Israel of "a hostile and provocative act" and says its air defenses opened fire and forced the Israeli warplanes to flee. The Syrian president was indeed at home at the time of the incident. DEBKAfile reports: One Israeli official after another struck out against Meshaal and the Syrian president during the day after the Olmert government and his security and intelligence chiefs concluded that the missing soldier's recovery alive depends on military pressure being applied to the Syrian ruler and through him on Meshaal. It is no secret that Assad gives Hamas and its political leadership headed by Meshaal free rein to run the Hamas military arm in Gaza from Damascus. After the Israeli buzzing early Wednesday, Assad returned to Damascus and soon after, met Jordanian prime minister Maaruf Bahait (former ambassador to Israel), who had come over to discuss the Palestinian reconciliation document and the crisis in Gaza. According to sources, Assad kept complaining agitatedly about the Israeli over flights. Israeli officials said that Assad was targeted because of the "direct link" between Syria and Hamas!
Abbas' Own Fatah Murdered Jewish Teen

June 29….(Arutz) Members of Palestinian Authority chairman Mahmoud Abbas' Fatah faction of the PLO kidnapped an 18-year old Jewish boy Sunday night, shot him in the head and buried him near Ramallah. Eliyahu Asheri was one of two Jewish teenagers abducted by Arabs in recent days. The second, Corporal Gilad Shalit, is believed to be alive and being held in the Gaza Strip. The slender body of Asheri, whose smiling face was shown on Israeli media since he went missing last Sunday, was found in the early hours of Thursday morning. IDF troops were led to his shallow grave by an arrested terrorist from the so-called Popular Resistance Committees (PRC). The PRC is the newest of many satellite terrorist groups formed by senior "Palestinian" officials over the years to create deniability distance between the PA itself and the murders it orchestrates. Israeli forensic specialists determined that Asheri was killed by a bullet fired into his skull shortly after he was kidnapped on Sunday evening. After disposing of his body, the PRC conducted a cruel campaign of deception and torture, playing with the emotions of the missing boy's family and the Israeli people. Three days after killing him, and driven by the anti-Jewish hatred that saturates their society, his murderers released a video to the press showing proof that they had taken Asheri. They threatened to "butcher" him on camera if the IDF did not leave Gaza. It was only after Israeli forces, acting on intelligence information, surrounded a PRC member's house in Ramallah and took the terrorist into custody that the breakthrough came.
Eliahu Asheri Murdered by Palestinian Fatah-Tanzim Terrorists
June 29….(Debka) Israeli security officials report that Eliahu Asheri was murdered Sunday, June 25, shortly after he was seized by Palestinian kidnappers at the French Hill junction in northern Jerusalem. The abduction took place hours after Hamas kidnapped Corp. Gilead Shalit outside Kerem Shalom opposite Gaza, in an apparent Fatah bid to match its rival terrorist group, Hamas. Israeli soldiers were led to his body Wednesday, June 28, by the Fatah activist Israeli commandos detained in a raid on Fatah HQ in the Ramallah district of al Bireh, where Fatah leaders, including Mahmoud Abbas, reside. One of the four houses raided was the villa of Muhammad Dahlan, Fatah's security chief.

Israel Arrests Dozens of Hamas Officials
June 29….(AP) Israeli troops rounded up dozens of ministers and lawmakers from the Palestinians' ruling Hamas party Thursday, including the deputy prime minister, while forging ahead with a military campaign in Gaza meant to win the release of an Israeli soldier held by Hamas gunmen. The body of a kidnapped 18-year-old Jewish settler was found in the West Bank, Israeli security officials said. He had been shot in the head. An Israeli military official said a total of 64 Hamas officials were arrested in the early morning roundup. Of those, Palestinian officials said seven are ministers in Hamas' 23-member Cabinet and 20 others are lawmakers in the 72-seat parliament. Palestinian Deputy Prime Minister Nasser Shaer, parliament speaker Abdel Aziz Duaik and Religious Affairs Minister Nayef Rajoub, brother of former West Bank strongman Jibril Rajoub of the rival Fatah party, were among those rounded up. Officials will be questioned and eventually indicted, the Israeli army and government officials said. Israeli Foreign Ministry spokesman Mark Regev said the ministers and lawmakers were not taken as bargaining chips for Shalit's release, but because Israel holds Hamas responsible for attacks against it. "The arrests of these Hamas officials is part of a campaign against a terrorist organization that has escalated its war of terror against Israeli civilians," Regev said. Meanwhile, Palestinians evoked outrage by the arrests. "We have no government, we have nothing. They have all been taken," said Saeb Erekat, an ally of the moderate Palestinian president, Mahmoud Abbas. "This is absolutely unacceptable and we demand their release immediately." Palestinian President Abbas and Egyptian dignitaries have tried to persuade Syria's Assad to use his influence with Hamas' Damascus-based political chief, Khaled Mashaal, to free the soldier. Assad agreed, but without results, said a senior Abbas aide.
Israel Seizes Hamas Ministers to Pressure Damascus
June 29….(AP) Israel has seized Hamas ministers and launched an air strike on Gaza militants, intensifying the pressure on Palestinians over the capture of a soldier that threatens to spiral into a regional conflict. "It is not a government, it is an organization of killers with a leader in Damascus," charged Israeli Infrastructure Minister Benjamin Ben-Eliezer, referring to Syrian-based Hamas political supremo Khaled Meshaal. The sharp escalation in hostilities over the life of 19-year-old Gilad Shalit has caused renewed international concern and UN chief Kofi Annan led urgent calls for restraint to ensure the conflict does not spread. The United States, which has blamed Hamas for the troubles, also called for all sides to "act responsibly". The Israeli army, which is moving heavily on Gaza is also on high alert on its northern border after Israeli planes flew over Syria in a blunt warning to arch foe Damascus. UM Secretary General Annan telephoned regional leaders to appeal for restraint to ensure the conflict did not spread, a call echoed by US Secretary of State Condoleezza Rice Thursday. "It's extremely important that every party acts responsibly so that the possibility for peace would be preserved," Rice said after a meeting of G8 foreign ministers in Moscow. White House spokesman Tony Snow backed Israel's "right to defend itself" and blamed Hamas for the incursion, but urged Israel to ensure "innocent civilians are not harmed." Israel's army remains on high alert for possible strikes by Lebanon's Syrian-backed Hezbollah militia. "Regimes that support terrorism are the ones playing with the Palestinian people's destiny," Peretz said. Israel has issued direct threats against Hamas chiefs in Syria, including Meshaal who escaped a Mossad attempt on his life in Amman in 1997. As the threat of a regional conflagration loomed, the Arab League has quickly set to convene an emergency meeting to discuss the crisis.
France Blasts Arrest of Hamas Ministers
June 29….(Jerusalem Post) French Foreign Minister Philippe Douste-Blazy condemned on Thursday the arrest of over 60 Hamas members by Israeli forces early in the morning. He said that diplomacy was the only solution to the conflict between the Israelis and the Palestinians and that political figures should not be arrested. Israel stated that the arrests were made as part of a criminal investigation into the Hamas officials' involvement in a terrorist organization. Israeli officials insisted that the detainees would be entitled to legal representation, and would be released if it were to be found that the suspicions against them were unfounded. Palestinian sources claimed that the arrests were an Israeli attempt to negate the election results in which Hamas came to power in the Palestinian Legislative Council. In addition, PA Prime Minister Ismail Haniyeh convened an emergency meeting of government members in Gaza. An unofficial response said that, "Israel is targeting Hamas' political wing, which wasn't involved in the kidnapping of IDF Cpl. Gilad Shalit." "Israel is heading in the wrong direction, and will pay for it," the response continued. Hamas Gaza leaders, including PM Ismail Haniyeh, went to ground Wednesday, 24 hours ahead of Israel's round-up of top Hamas ministers and lawmakers in West Bank and Jerusalem.
Indyk: No Solution to Jerusalem Sovereignty Dispute
June 29….(Jerusalem Post) The thorny issue of sovereignty over Jerusalem's holy sites as part of any future peace agreement between Israelis and Palestinians is best left untouched since there is no solution that will be agreeable to both sides, former US Ambassador to Israel Martin Indyk said Wednesday. "In the Middle East and in the Israeli-Palestinian conflict in particular some problems do not have solutions," Indyk said in an address at the Jerusalem Conference, a city-sponsored event aimed at boosting Jerusalem's economy. "You should leave well enough alone." His comments come six years after peace talks between Israel and the Palestinians, which included final-status issues such as Jerusalem, failed at Camp David, after the late Palestinian leader Yasser Arafat rejected an offer put to him by former Prime Minister Ehud Barak and US President Bill Clinton whereby the Palestinians would get about 95 percent of the West Bank and half of Jerusalem. Indyk said it was a mistake to try to solve the question of sovereignty over Jerusalem's holy sites, noting that it opened a Pandora's box which could not be bridged. "Israel cannot accept Muslim sovereignty over the Temple Mount, and the Muslims cannot accept Jewish sovereignty over Haram el Sharif, and they just happen to be the same place," he said. Indyk, who now serves as the Director of the Washington-based Saban Center for Middle East Policy, recounted how Arafat even refused to recognize that the Temple Mount was the site of the two Biblical Jewish temples, infuriating the US administration. At the same time, he noted that it was a myth that Jerusalem was the "undivided eternal capital of the Jewish people," pointing out that in reality Jerusalem has been a shared city on a religious level since Israel gained control over east Jerusalem in the 1967 Six Day War. Moreover, he asserted that Jerusalem was already divided between Jewish and Arab sections of the city, with Jewish residents of the capital rarely visiting Arab residential sections. In his address, Indyk also lauded Prime Minister Ehud Olmert's proposal to cede outlying Arab neighborhoods in the city to the Palestinians in the future, saying that was in line with the reasoning behind his West Bank realignment plan. "What is the logic of separating from the Palestinians in the West Bank if you are going to incorporate 200,000-250,000 Jerusalem Arabs into Israel proper?" he asked. Indyk also said that no US president would ever move the US embassy to Jerusalem except as part of a final peace agreement with the Palestinians, and, repeat pre-election pledges notwithstanding, it was unrealistic to expect such a move. He suggested that the US embassy could be moved to Jerusalem in the future if the Palestinians declare a provisional capital in the east Jerusalem areas that Israel cedes. In a separate address, the former US special envoy to the Middle East Dennis Ross said that with people in the region hearing that the Hamas-led Palestinian government refuses to recognize Israel, and the Iranian president's calls for Israel's destruction, "any prospect for peace has disappeared."
Could Chemical Warfare Erupt in the Middle East?
June 29….(WND) A spokesman for Palestinian terrorists in the Gaza Strip say they fired a rocket tipped with a chemical warhead at Israel. "The Al Aqsa Brigades have fired one rocket with a chemical warhead" at southern Israel, Abu Qusai said, according to Reuters.
The Al Aqsa Martyrs Brigades is an armed wing of Palestinian President Mahmoud Abbas' Fatah movement. There was no immediate comment on the claim from the Israeli army, except a military spokeswoman saying there was no detection that any such rocket was fired, nor any report of it striking territory in Israel. Meanwhile, another Brigades member, Abu Ahmed, told Ynet News that Palestinian gunmen were seriously preparing for the incursion into Gaza by Israeli forces. "In previous invasions the Israeli side absorbed heavy losses in armored personnel carriers and jeeps that blew up, but this time we promise that the losses on the Israeli side will be much larger. We are preparing suicide bombers, car bombs, tunnels, and booby-trapped donkeys. Everything that the Israelis encounter could turn out to be a deathtrap," he said. On Monday, WND reported the threat by the Al Aqsa terrorist group that it would attack Israel with chemical an biological weapons, according to a pamphlet distributed Sunday by the Brigades. But sources in the Al Aqsa Martyrs Brigades, speaking on condition of anonymity, said while the group is attempting to acquire biological and chemical agents, their current capabilities in the field still are mostly primitive. "With the help of Allah, we are pleased to say that we succeeded in developing over 20 different types of biological and chemical weapons, this after a three-year effort," said the Al Aqsa statement, which was released yesterday and made national headlines here today. "We say to (Prime Minister Ehud) Olmert and (Defense Minister Amir) Peretz: Your threats of invasion do not frighten us. We will surprise you with new weapons you have not faced until now. As soon as an IDF soldier sets foot on Gazan land, we will respond with a new weapon." The group claimed it was working to add chemical and biological agents to missiles that are regularly launched from the Gaza Strip aimed at nearby Jewish communities. The Al Aqsa Brigades, the declared "resistance wing" of Palestinian Authority Chairman Mahmoud Abbas' Fatah party, is responsible for scores of suicide bombings, shooting attacks and rockets launched from Gaza. Israeli security officials told WND Al Aqsa's claim of developing more than 20 kinds of chemical and biological agents is "rhetoric." They said Israel has information the group in the past has conducted low-level experiments adding some kinds of chemicals, including cyanide, to suicide belts, but that Palestinian groups currently don't have "serious" chemical or biological capabilities. They also said Palestinian terror groups currently do not have capabilities to add chemical or biological agents to missiles but that there was a fear some countries, particularly Iran, may be assisting in such efforts. They said "outside parties" were helping the group add agents to missiles, but would not comment on the current status of the program or name the outside parties.
Israeli Warplanes Buzz Syrian President's Home
June 28….(Fox News) State-run Syrian television said two Israeli planes flew near Syria's Mediterranean coast early Wednesday, and "national air defenses opened fire in the direction of the planes, and they dispersed." The announcement did not mention a claim by Israeli military officials that the fighter jets buzzed the summer residence of President Bashar Assad in the coastal city of Latakia. The officials said on condition of anonymity that Assad was targeted because of the "direct link" between Syria and Hamas, the Palestinian terrorist group holding Cpl. Gilad Shalit, 19, in the Gaza Strip. Syria hosts Khaled Meshaal, Hamas' exiled supreme leader. "The over-flight by two Israeli planes near the Syrian shores is an aggressive act and a provocation," the television news said, quoting an Information Ministry official it did not identify. Wednesday's fly-over was the second time Israel has buzzed Assad's summer palace. In August 2003, warplanes reportedly flew so low that windows in the palace shattered. At the time, Israel said the flyover was aimed at pressuring Assad to dismantle Palestinian militant groups based in his country. In October 2003, an Israeli warplane bombed an Islamic Jihad training base deep in Syria. It was the first attack on Syrian soil in more than two decades. The airstrike followed a suicide bombing by Islamic Jihad that killed 19 Israelis in a restaurant. Hamas and Islamic Jihad have killed hundreds of Israelis in attacks. Wednesday's overflights came as Israel bombed Hamas targets in the Gaza Strip, knocking out electricity and water supplies for most of its 1.3 million residents. Three bridges also were destroyed to keep militants from moving Shalit. The Hamas-led Palestinian government and the militants holding Shalit called for a prisoner swap with Israel, saying the Gaza offensive would not secure the soldier's release. Israel has refused to negotiate.
Israel Finding Land-for-Peace Formula Doesn't Diminish Hatred
June 28….(FOJ) Israel completely evacuated from the Gaza Strip last fall, and even uprooted the 8,000 Israeli people that were living in the Gaza region. In spite of this extreme gesture for peace by the government of Israel, the Palestinians, instead of focusing on building an infrastructure for self enhancement and quickening the hope for their own political Statehood have turned their newly occupied Strip into a rocket-launching enclave against Israeli's living in the northwestern Negev. The "Strip" which borders on Egypt is overrun with extremist Islamic militants, and recently included Al Qaeda. The Strip has four main roadway exit-entry points from Israel, one from Egypt named Rafah, and numerous underground tunnels emanating from Egypt that the Palestinians have used "illegally" to smuggle in weapons & terrorists from Arab nations.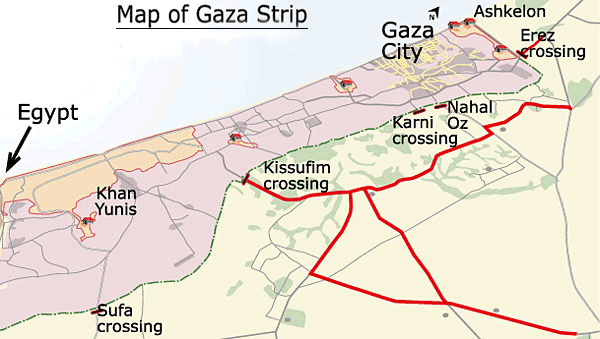 The original Israel-PLO Declaration of Principles on Interim Self-Government Arrangements (DOP), signed in Washington on 13 September 1993, provided for a transitional period of Palestinian interim self-government in the Gaza Strip and the West Bank. Under the DOP, Israel agreed to transfer certain powers and responsibilities to the Palestinian Authority (PA) as part of the interim self-governing arrangements in the West Bank and Gaza Strip. Direct negotiations to determine the permanent status of Gaza and West Bank began in September 1999 after a three-year hiatus, but were derailed by a second intifada that broke out in September 2000. An agreement signed by the PA and Israel in November 2005 authorized the reopening of the Rafah border crossing between the Gaza Strip and Egypt under joint PA and Egyptian control, with monitoring provided by the EU. Oddly enough, monitors were not situated on the northern end of the Strip, where Palestinian militants have for months been launching Kassam rockets into nearby Israeli towns in order to provoke more war. If the Gaza Disengagement proves anything, it proves that even when Israel freely gives away territory, albeit the Roadmap Process stipulates that it coordinate the land-giveaway with a Palestinian leadership, it never leads to an interim peace-seeking entity within the Palestinian sector, nor does it diminish the perpetual hatred the descendants of Esau possess for the descendants of Jacob! The Bible has foretold of this perplexing human dilemma, and indicates that it will eventually work to bring all nations unto judgment.
After Diplomacy Fails, Israeli Forces Push into Gaza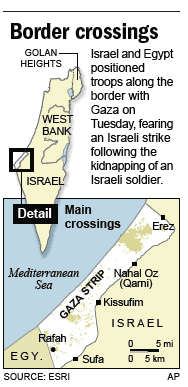 June 28….(FOJ) Israeli Prime Minister Ehud Olmert speaking after Israel launched a ground offensive into the southern Gaza Strip, said that Israel wouldn't balk at "extreme action" to bring home a soldier, and a captured settler captured by Palestinian militants. He said the incursion would continue in the coming days but that Israel did not intend to reoccupy the coastal strip. "We have one objective, and that is to bring Gilat home," he said, referring to Cpl. Gilad Shalit. Shalit, 19, was taken captive on Sunday in a Palestinian attack on a military post in southern Israel. "We won't hesitate to carry out extreme action to bring Gilad back to his family," Olmert said at an awards ceremony at the prime minister's residence. He reiterated that Israel would not negotiate Shalit's release with militant groups, repeating this point twice for emphasis. He said Israel holds the Palestinians' Hamas government, and the Hamas leadership in Syria, responsible for the current situation. As IDF troops and tanks entered southern Gaza, Israeli planes attacked three bridges and knocked out electricity to the coastal strip. The soldiers and tanks began taking up positions in two locations about a mile east of the Gaza town of Rafah under the cover of tank shells, according to witnesses and Palestinian security officials. Palestinians dug in behind walls and sand embankments, bracing for a major Israeli offensive.
No casualties have been reported in any of the attacks, marked by the first Israeli ground offensive in Gaza since it pulled out of the territory last summer, tearing down all 21 Jewish settlements. The Israeli strikes came amid intensive diplomatic efforts in the Arab world and by the United Nations. Secretary of State Condoleezza Rice urged Israel to "give diplomacy a chance." Trying to defuse building tensions, negotiators from the ruling Hamas movement said Tuesday they had accepted a document implicitly recognizing Israel. But Syrian-based Hamas leaders denied a final deal had been reached. Overnight, Israeli planes fired at least nine missiles at Gaza's only power station, cutting electricity to much of the Gaza Strip, Palestinian security officials said. The Israeli government emphasized that liability for the operation lies with the Palestinian Authority and its president, Mahmoud Abbas. All this came as part of a major incursion into the Gaza Strip, launched overnight after exhausting all diplomatic efforts to secure the release of kidnapped IDF soldier Gilad Shalit. An army source said that the purpose of the operation, dubbed Summer Rains, was to place pressure on the Palestinians to the point that they would decide to release Gilad Shalit.
In response to the offensive, the Popular Resistance Committees threatened they would kill 18 year old Itamar resident Eliyahu Asheris, whom they claimed to have kidnapped, if Israel did not cease its military activity in the Gaza Strip. Hamas spokesman Ghazi Hamad also said that the incursion was a mistake and would cost Israel dearly.
Israel Will Now Target Hamas Leader in DAMASCUS
| | |
| --- | --- |
| | Khaled Mashaal, head of Hamas' political bureau, speaks during a news conference in Moscow. The Hamas' Chief representative in Lebanon warned of serious consequences if Israel carried out a threat to kill Mashaal. Mashaal lives and works in Damascus, Syria. Israel believes Mashaal ordered the Sunday, June 25, 2006 raid which captured Cpl. Gilad Shalit at an Israeli military camp near the Gaza border. Israeli Justice Minister Haim Ramon has said Mashaal is now a top target for assassination. |
June 28….(Jerusalem Post) An Israeli Cabinet minister accused the Hamas leader in Syria of ordering the kidnapping of an Israeli soldier in the Gaza Strip and said he is a target for assassination. Justice Minister Haim Ramon appealed for international help to force Syria to expel Khaled Mashaal from Damascus. "He is definitely in our sights ... he is a target," Ramon told Army Radio. Earlier Wednesday, Israel launched a ground offensive into the southern Gaza Strip in an effort to force the kidnappers to free the Israeli soldier. Israel tried to kill Mashaal in a botched assassination attempt in Jordan in 1997. Two Mossad agents injected Mashaal with poison but were caught. As Mashaal lay dying in a Jordanian hospital, King Hussein of Jordan forced Israel to provide the antidote in return for the release of the Mossad agents. After the assassination attempt, Jordan's relationship with Hamas deteriorated and Mashaal was expelled to Qatar, where he lived before moving to Damascus. Popular Resistance Committees hold press conference in Gaza, display identity card to prove they are holding Israeli civilian Eliahu Asheri, 18, from Itamar on the West Bank
Hamas-Affiliated Group Threatens to Kill Kidnapped Youth
| | | |
| --- | --- | --- |
| | Mohammed Abdel Al, a spokesman for the Popular Resistance Committees, a violent group with ties to the Hamas-led Palestinian government, holds up a poster he said shows the Israeli identity card of abducted Jewish settler Eliahu Pinchas Asheri during a news conference in Gaza City, June 28, 2006. The PRC on Wednesday threatened to kill Asheri if Israel doesn't stop its raid on the Gaza Strip. | |
June 28….(DEBKA / Arutz) While the IDF continues its incursion into Gaza to free abducted Cpl. Gilad Shalit, who was taken early Sunday morning by a terrorists who tunneled into an Israeli army outpost, Hamas groups say they have kidnapped a second Israeli. PRC spokesman Muhammad al-Al displayed the ID against the background of his group's emblems and flags, but posed no terms for any further information or the hostage's release. DEBKAfile's intelligence sources add that the display of the Israeli boy's ID does not prove the PRC is holding him, any more than Corp. Gilead Shalit in Gaza. The kidnappers may be subcontracting the PRC as their front. Earlier, the Palestinian umbrella group threatened to execute Eliahu Asheri if Israel does not halt its Gaza air-and-ground offensive launched Tuesday night. Asheri, a student at the Neveh Tsuf pre-military academy was last seen Sunday at the French Hill intersection in northern Jerusalem after visiting a friend in Beitar Illit. Israeli special forces are on standby to rescue him as soon as leads are found to his whereabouts.
Eliyahu, son to Miriam and Yitro Asheri, is a student at the pre-military yeshiva academy in N'vei Tzuf, in the western Binyamin area. Eliyahu was to have joined his yeshiva colleagues on a trip to the Golan Heights, but the head of the academy called Monday morning to say that Eliyahu never arrived. After ruling out the possibility that he had gone off on his own, his parents informed the police of his disappearance that afternoon.
Volunteers spread out in northern Jerusalem and in nearby Yesha communities with a photo of Eliyahu, asking passersby if they had seen him. The Hamas-linked Popular Resistance Committees (PRC) terrorist group announced late Sunday night that it had kidnapped a "settler." Nothing more was heard from them until Monday afternoon, after reports of Eliyahu's disappearance began to circulate. A PRC spokesman then confirmed that a settler had been kidnapped, but said he would not "give out information for free."
This morning, a PRC spokesman made this announcement: "I declare for the first time that the kidnapped Zionist that Israel is looking for is the same settler we are holding. The terrorists later released a video showing a photo of Eliyahu's identity card; the original card is assumed to be in Samaria, with the kidnappers. The terrorists added that Eliyahu would be executed if Israel does not end its military incursion into Gaza. Hamas spokesmen have threatened even more kidnappings of Israelis, until all Arab prisoners in Israeli prisons are released. It is feared that the Hamas faction holding the Israeli corporal have smuggled him out of the Gaza Strip through Sinai to a hostile Arab country, using the services of the Semhadana clan's gunrunners, who are after revenge for Israel's assassination of their kinsman. It is also possible that he has been put in the hands of al Qaeda cells in Sinai, Egypt, Sudan, Iraq or Lebanon. Israel's armed forces are making every effort to prevent the Israeli hostage from being taken out of the Gaza Strip.
US Navy Chaplain Faces Punishment for Gospel Message
(subject to court-martial for 'praying in Jesus name')
June 28….(excerpt from WND) The Navy chaplain who went without food for 18 days to protest the service's prayer policy has submitted a whistleblower complaint to Sen. Hillary Clinton and other lawmakers, charging top naval officials with violating the Constitution by affirming the actions of officers who barred him from praying "in Jesus name" and quoting certain Bible passages during an optional worship service. Lt. Gordon James Klingenschmitt's complaint to Congress was issued Monday after an admiral and top Navy lawyer capped an 18-month investigation by ruling the chaplain's superior officer, Capt. James R. Carr, had grounds for punishing him. Military Judge Anita K. Baker, designated by Secretary of the Navy Donald C. Winter, endorsed a decision by Rear Adm. F.R. Ruehe, commander of the Navy's Mid-Atlantic region, to dismiss Klingenschmitt's original complaint as being "without merit." Ruehe, meanwhile is convening a special court-martial against Klingenschmitt for the chaplain's participation in a March 30 event with former Alabama Chief Justice Roy Moore in front of the White House. The special court-martial, considered a misdemeanor court, will take place in August or September. The maximum punishment is a reprimand and a fine of up to two-thirds of his annual salary, but Klingenschmitt believes the trial will lead to a review board that could dismiss him from the Navy. Klingenschmitt, a minister in the Evangelical Episcopal Church, which split from the liberal mainline denomination in the 1990s, says he is being punished by his superiors for praying in Jesus name, in uniform, at the event. Now, based on Ruehe's ruling, the chaplain says the complaint against him also includes preaching the gospel at an optional service, a memorial for a sailor. Klingenschmitt said his line-by-line explanation of Romans chapter 8 during the memorial service was the same message given to the sailor before he died from a motorcycle accident. The sailor responded, the chaplain said, by "dedicating his life to Jesus Christ." But after the sermon at the service, which "included references to Jesus Christ as the way of salvation," Klingenschmitt said he received complaints from Carr and others, who claimed they were offended by the "exclusive" message. Klingenschmitt argues the Romans 8 text was approved by the command and attendance at the service was voluntary. "I was preaching at a memorial service, honoring the Christian faith of the deceased sailor, saying he's in heaven today because of his faith in Jesus Christ," Klingenschmitt said. Klingenschmitt contends the US Code gave him the right to conduct the service according to the manner and forms of the church of which he is a member. Navy officials have insisted over the past several months it was Klingenschmitt's attendance at the event with Roy Moore, known for his ouster from the Alabama Supreme Court after refusing to remove a Ten Commandments monument that violated policy, not any specific prayer.
Hamas, Fatah Said to Reach Deal on Recognizing Israel
| | |
| --- | --- |
| | Militants of the Al-Aqsa Martyrs Brigades, a terrorist group linked to Fatah, hold their weapons during a demonstration in the West Bank city of Nablus. |
June 27….(MSN) The rival Hamas and Fatah movements agreed on a plan implicitly recognizing Israel, a top Palestinian official said Tuesday after weeks of acrimonious negotiations aiming to lift crippling international aid sanctions. Moderate President Mahmoud Abbas of Fatah has been trying to coax his Hamas rivals into endorsing the document, which calls for a Palestinian state alongside Israel, in effect recognizing the Jewish state. He has endorsed the plan as a way to end sanctions against the Hamas-led Palestinian government and pave the way to reopening peace talks with Israel. "We have an agreement over the document," said Ibrahim Abu Najah, coordinator of the "national dialogue" over the proposal. The plan also calls on militants to limit attacks to areas captured by Israel in the 1967 Mid-east War and calls for formation of a coalition Palestinian government. The United States, Israel and European Union list Hamas as a terrorist group because it rejects the existence of Israel and has sent dozens of suicide bombers into Israel, killing hundreds. The West demands that Hamas recognize Israel, renounce violence and accept previous peace accords, but Hamas refuses. As a result, the West has cut off much-needed aid to the Palestinian government. Meanwhile, dozens of Hamas gunmen held a military parade in Nablus. The gunmen praised the various Palestinian terror-organizations for "their successful attacks and kidnappings against Israel," and promised that "the resistance would continue." The display showed that Hamas has returned to activities in the West Bank. Hamas has in recent months made attempts to renovate its military wing as Damascus-based Hamas politburo head Khaled Mashaal personally watched over the renewal process of Hamas' military wing, in an attempt to form a central power base in the West Bank, rather than Gaza alone.
FOJ Note: Recognition of Israel by Hamas means nothing. The Palestinians have a network of terrorist sub-units and organizations that easily carry on the Jihad against Israel. Palestinian terrorist organizations routinely pass the baton of political leadership and militancy in an effort to placate the West, and therefore keep the foreign aid rolling in to the political terrorist faction currently in power.
Iran's Khamenei: Talks With US Unbeneficial
| | |
| --- | --- |
| | The US and Iran have not had diplomatic relations since the 1979 Islamic Revolution, which saw the Iranian Mullahs take American Embassy personnel hostage. Iran was also behind the 1982 attack on American Marines in Beirut, and presently is supporting the insurgents in Iraq against the US. Iran has been ruled by the Supreme Islamic Ruling Council since the fall of the Shah, with power residing with a handful of clerics that advocate the destruction of Israel. To that end, America stands in their way! |
June 27….(FOJ) Iran's supreme leader, Ayatollah Ali Khamenei, said today that talks with the United States held no benefits for the Islamic Republic. Washington has offered to join the European Union's direct talks with Iran if Tehran agrees to halt its uranium enrichment work, the key demand in a package that has the backing of six world powers. Iran has so far no replied to that offer. "Negotiating with America does not have any benefit for us and we do not need such negotiations," Khamenei was quoted as saying by state television. On Iran's nuclear dispute with the West, Khamenei said: "We will not negotiate with anybody our certain right to reach and use nuclear technology. However, if they recognize this right for us, we are prepared to talk about international controls, supervision and guarantees, and the ground for such negotiations have been prepared." Ayatollah Ali Khamenei had sanctioned such a meeting but said talks could only proceed if the United States stopped its "bullying attitude".
Iran, Syria Press Hamas to Keep Kidnapped Israeli Soldiers
(Gaza invasion considered as Muslim groups threaten Mideast instability)
June 27….(WND) While the US and European countries and many Arab leaders have been applying international pressure on the Hamas-led Palestinian government to free an Israeli soldier kidnapped in a raid yesterday, Iran and Syria today pressured Hamas to hold on to their captive, diplomatic sources involved in the negotiations told WorldNetDaily. Israel has ringed the Gaza border with ground troops and tanks and has warned it may launch a massive ground and air assault in response to an operation yesterday in which Palestinian groups, including Hamas, attacked an Israeli Defense Forces military station, killing two soldiers and kidnapping a third. Hamas officials told WND the Egyptian Muslim Brotherhood, an Islamic opposition organization working to replace the current Egyptian regime, has offered to launch mass protests in Egypt and Jordan if Israeli ground troops enter Gaza. The officials, speaking on condition of anonymity, warned the protests could have a destabilizing effect on the region. During yesterday's attack, eight Palestinian terrorists used a half-mile tunnel they dug to infiltrate behind Israel's Kerem Shalom military station, which is on the Israeli side of the Israel-Gaza border. Soldiers at the border usually monitor the Gaza Strip and not the Israeli side, where the tunnel exit was located. Upon exiting the tunnel, the Palestinian terrorists split into three cells, one lobbing more than 20 anti-tank missiles at an army tank; another attacking the tank with grenades, killing the two Israeli soldiers and kidnapping one. Today, a senior military intelligence official told the Knesset Foreign Affairs and Defense Committee the abducted IDF soldier, 19-year-old Gilad Shalit, is being held in the Gaza Strip by senior members of Hamas' so called "resistance wing." The Gaza-based Popular Resistance Committees terror group claimed the Committees was holding Shilat. The terror group often works closely with Hamas. Israeli Foreign Minister Tzippy Livni today held a meeting with 60 ambassadors from countries offering to pressure Hamas to turn over Shilat. Egypt and Jordan are "deeply" involved in mediation with Hamas over freeing Shilat, diplomatic sources said. The sources said Egypt has been in direct contact with overall Hamas leader Khaled Meshaal, who resides in Syria and is thought to have ordered the operation. Iran and Syria, though, have been pressuring Meshaal to hold on to Shilat, the diplomatic sources said. "Iran and Syria both want an escalation in the region to distract from the troubles surrounding their regimes," said a diplomatic source. "They want Israel to launch a ground operation. Violence helps them." Meanwhile Israel has said it holds Hamas responsible for Shilat's fate. IDF Chief of Staff Dan Halutz said Hamas was tied "from head to foot" to the deadly attack on the post. Prime Minister Ehud Olmert said Israel holds the PA responsible "with all that implies." Shalit is the first Israeli soldier to be seized by Palestinians since 1994 when a 19-year-old Israeli-American was abducted. At the time, Israeli commandos stormed the safe house where the soldier was held, but he died in the raid along with three of his kidnappers.
Israel on the Threshold of Having to Retake Gaza
June 27….(FOJ) Map of the the Gaza strip showing the border area with Isreal where an Israeli corporal was kidnapped. Thousands of Israeli troops have massed on the Gaza border poised for an offensive after the kidnapping of a teenage soldier but the United States appealed for restraint. Israeli Prime Minister Ehud Olmert ordered commanders to prepare a major offensive after the kidnapping of a soldier, igniting fears of a sharp escalation in the Middle East conflict. Olmert also issued an ultimatum to Hamas Leader Haniyeh that if the soldier is harmed, Israel will target the new Hamas leader for assassination.
President Bush Slams NY Times Leak of Terror Financing
June 27….(Breitbart) President Bush said Monday it was "disgraceful" that the news media had disclosed a secret CIA-Treasury program to track millions of financial records in search of terrorist suspects. The White House accused The New York Times of breaking a long tradition of keeping wartime secrets. "The fact that a newspaper disclosed it makes it harder to win this war on terror," Bush said, leaning forward and jabbing his finger during a brief question-and-answer session with reporters in the Roosevelt Room. The Times has defended its effort, saying publication has served America's public interest. The newspaper, along with the Los Angeles Times and the Wall Street Journal, revealed last week that Treasury officials, beginning shortly after the Sept. 11, 2001, terror attacks, had obtained access to an extensive international financial data base, the Society for Worldwide Interbank Financial Telecommunication, or Swift. The New York Times late last year also disclosed that the National Security Agency had been conducting warrantless surveillance in the United States since 2002 of people with suspected al-Qaida ties. "Some in the press, in particular The New York Times, have made the job of defending against further terrorist attacks more difficult by insisting on publishing detailed information about vital national security programs," Vice President Dick Chaney said in a speech at a political fundraising luncheon in Grand Island, Neb. "The New York Times has now twice, two separate occasions, disclosed programs; both times they had been asked not to publish those stories by senior administration officials," Cheney said. "They went ahead anyway. The leaks to The New York Times and the publishing of those leaks is very damaging. "In choosing to expose this program, despite repeated pleas from high- level officials on both sides of the aisle, including myself, the Times undermined a highly successful counterterrorism program and alerted terrorists to the methods and sources used to track their money trail." White House press secretary Tony Snow said the story represented "a highly unusual departure" from the practice of newspapers honoring the secrecy of sensitive matters during wartime. President Bush said Congress had been briefed on the program and "what we did was fully authorized under the law. And the disclosure of this program is disgraceful." He said that Americans "expect this government to protect our constitutional liberties and, at the same time, make sure we understand what the terrorists are trying to do. The 9/11 Commission recommended that the government be robust in tracing money. If you want to figure out what the terrorists are doing, you try to follow their money. And that's exactly what we're doing."
Is Russia is Readying for Ezekiel's Invasion?
June 26….(FOJ) Russian President Vladimir Putin, a former KGB agent, seems to be leading his country back into the days of Soviet totalitarianism and instigating the potential for a global confrontation between Russia and the United States, as well as between Russia and the West as a whole. The Russian President has consistently rolled back democratic freedoms in Russia. On the international front, Putin's Russia is making trouble in Iran, obstructing US efforts to get the Mullahs to stop their nuclear ambitions. And it is no surprise, seeing that not only did Russia obstruct US efforts in Iraq, but evidence indicates that the Russian ambassador to Iraq passed on US war plans to Saddam in the early days of the American invasion. More troublesome still, it appears that Russia was behind the scenes moving the missing Iraqi WMD's out of Iraq into Syria before the US invasion. In the Soviet Union, the KGB was literally a state within a state. Now those same former KGB officers are running the so-called democratic state of Russia. They still have custody of the country's 6,000 nuclear weapons, which were entrusted to the KGB in the 1950s, and they now also manage the strategic oil industry, which was recently renationalized by Putin. Currently and specifically with respect to Iran, Russia has proven itself not to be an ally of the US, as President Bush originally thought, but rather, Russia is proving once again to be an arch enemy of America. Russia's assistance to the Iranian Islamic regime with nuclear technology has enabled that Islamic terrorist regime to develop nuclear weapons. These nuclear weapons will likely eventually end up targeting cities in America, Europe, and Israel. Consequently, Russia's assistance to Iran in the nuclear arena is very destabilizing and most worrisome. The nightmare scenario that Israel has long feared has come to pass, and Russia is the enabler of that Armageddon scenario. President Putin is a very clever person and is skilled in international geo-political maneuvering. He has no desire to see Russia adopt Western styled democracy and has taken every step to once again forming Russia into a totalitarian regime that will not be subservient to the West. By using the Iranian nuclear wildcard, Putin is hoping to reduce America's preeminent position in the Middle East, but it is a scheme that Bible Prophecy indicates could backfire on Russia, and end up with Iran and the Islamic world sinking its hooks in Russia's jaws. Recently, Russia test-launched a missile system that allegedly can maneuver in mid-flight, allowing it to dodge defenses. The missile, said Putin "renders any anti- missile system defenseless." Since then, Putin has advanced these new anti-defense missiles to arm Islamic terrorists, through the governments of Iran and Syria. He has also enabled iran to develop nuclear power and the Shahab-4 missile. Six years ago, President Bush met Putin when the two presidents met for the first time, and told the world that he had looked into Putin's eyes and found a good friend, and man America could trust. Well, President Bush needs to take another look, and look into Putin's eyes and tell the Russian leader to clean up his act. Russia is on a fast track to becoming "the evil empire" again if the West does not stand up to Russia's involvement in arming the Axis of Evil! Russia is busy preparing itself and preparing its allies for a move into the Middle East!
(Ezekiel 38:7-10 Be thou prepared, (arm yourself) and prepare for thyself, thou, and all thy company (arm your allies) that are assembled unto thee, and be thou a guard unto them. After many days thou shalt be visited: in the latter years thou shalt come into the land that is brought back from the sword, and is gathered out of many people, against the mountains of Israel, which have been always waste: but it is brought forth out of the nations, and they shall dwell safely all of them. Thou shalt ascend and come like a storm, thou shalt be like a cloud to cover the land, thou, and all thy bands, and many people with thee. Thus saith the Lord GOD; It shall also come to pass, that at the same time shall things come into thy mind, and thou shalt think an evil thought:) Is the evil empire thinking about a Nuclear assault? Judging from Russia's motivation to reduce America's fortress position in the Middle East, and its strategy in arming a nuclear Iran, Russia is obviously readying herself for the Ezekiel invasion!
Israel 'Will Ensure Hamas Govt Toppled' if Soldier Slain
June 26….Palestinian militants launched a deadly raid into Israel from Gaza, the first since an Israeli pullout last year, killing two Israeli soldiers in an assault on a military post in which two attackers also died. An Israeli soldier was also taken captive by Hamas after the incident, which raised tensions along the Gaza border to their highest point since Israel completed a withdrawal of troops and settlers last September. Israeli forces scrambled across the frontier into the Gaza Strip to search for the A strong Israeli military response to the assault, claimed by the armed wing of the governing Hamas group and the Popular Resistance Committees (PRC) as an "earthquake reaction" to recent air strikes that killed 14 Palestinian civilians, now seems likely. "This was a very serious Hamas terrorist attack," Israeli Prime Minister Ehud Olmert said in broadcast remarks. "Israel sees the Palestinian Authority headed by Chairman Abu Mazen (Mahmoud Abbas) and the Palestinian government responsible for the incident, with all that implies," he said, raising speculation Hamas leaders could be targeted. Abbas, in a statement, said the raid, near the Kerem Shalom crossing, "violated the national consensus". He called on the international community "to prevent Israel from exploiting the attack to carry out large-scale aggression in the Gaza Strip". Israel Defense Forces identified Gilad Shalit as being held in the Gaza Strip by senior members of Hamas' armed wing, a senior military intelligence officer said. Corporal Shalit was a member of the crew of a tank stationed just outside the border of Gaza, when gunmen from Hamas and other armed groups attacked their IDF position early Sunday morning. This morning, Israel announced that it will work to ensure the Hamas-led government falls if the soldier kidnapped by Palestinian militants is not released alive. "We will make sure that the Hamas government ceases to operate if the kidnapped soldier is not returned to us alive," said Yuval Diskin, the head of Israel's Shin Beth homeland security agency. The Popular Resistance Committees, an armed Palestinian group, claimed that it was holding the soldier, saying he was alive. The Popular Resistance Committees, together with the armed wing of the governing Hamas movement and the previously unknown Army of Islam claimed joint responsibility for the attack. Defense Minister Amir Peretz vowed a strong Israeli retaliation if the missing soldier were not released unharmed. "We will take revenge against anyone who injures the soldier, including their leaders," Peretz told reporters. The security cabinet later approved a series of reprisal operations against the Gaza Strip but agreed to put them off until the missing soldier had been brought home. Shavit's bloodstained bulletproof vest was found not far from the scene of the attack and thousands of Israelis flocked to Jerusalem's Western Wall Sunday evening to pray for his safe return home. Israeli Prime Minister Ehud Olmert blamed Palestinian president Mahmud Abbas and the Hamas-led Palestinian government for the attack. Israel tanks, troops and Apache combat helicopters stormed into southern Gaza in response to search for the missing soldier and investigate the tunnel used by the attackers. Public radio reported that further forces were massing on the border. "This attack was carried out and spearheaded by senior members of the Hamas and authorized by the party's leadership," an army spokesman said. Israeli ambassador to the United Nations Danny Gillerman said, "Hamas has once again proved that it is the worst sort of terrorist organization."
US to Deploy Patriot Missiles in Japan First Time Ever
June 26….(Breitbart) The US and Japan have agreed to deploy the infamous American Patriot missiles around Japan. (The US deployed the Patriot in Israel during the first Persian Gulf War) The two sides reached the accord earlier this month and intend to install the weapons as early as possible, a Defense Agency spokeswoman said on condition of anonymity, citing agency rules. The plan will put Patriot Advanced Capability-3 missiles, designed to intercept ballistic missiles, cruise missiles or enemy aircraft, on US bases in Japan for the first time. A news report, however, said the PAC-3 may be unable to hit North Korea's latest long-range missile. Tokyo and Washington on Friday also signed an agreement to expand their cooperation on a joint ballistic missile defense shield, committing themselves to joint production of interceptor missiles. Tokyo and Washington agreed to deploy advanced Patriot interceptor missiles in Japan for the first time, officials said Monday amid concerns North Korea may be preparing to test-fire a long-range ballistic missile. The US and Japan reached an accord on the interceptors this month after reports of the possible test-firing became public, and they plan to install the weapons on American bases in Japan as soon as possible, Japan's Defense Agency said.
Good News from Iraq:
(Retired Iraqi General says record number of Muslims Turning to Christ)
June 26….(WND) In spite of the continuous spate of bad news coming out of Iraq, unprecedented religious freedom has finally come to Iraq because of US military action there, and more Iraqi Muslims are becoming followers of Jesus Christ today than at any other time in the history of the country. That was the message delivered by retired Iraqi General Georges Sada May 22 at a private dinner just outside of Washington, DC, and then at McLean Bible Church in northern Virginia where Sada spoke to more than 1,000 people, according to Joel C. Rosenberg, the New York Times bestselling author of The Last Jihad, The Last Days and The Ezekiel Option, with more than one million copies in print. Sada also described in detail how Saddam moved stockpiles of weapons of mass destruction to Syria in the summer of 2002, a story that is now being closely analyzed by the CIA, DIA and Congressional intelligence committees. "He received an emotional ovation when he described how he refused to execute US and British prisoners of war in 1991, despite direct orders by Qusay Hussein, Saddam's son. That move led to his dismissal from the military in February 1991, though, thank God, not to his own execution," Rosenberg writes. Rosenberg continues; "Just as moving were the stories Sada shared about what God is doing in Iraq today. The Kurds in the north of Iraq, for example, are especially receptive to the gospel message and are converting to Christianity "by the hundreds," Sada reported. One evangelical church recently started in Kurdistan now has more than 800 people worshipping there every week, most of whom are new converts from Islam, Sada told his audience. Rosenberg adds: "Sada told me that some 5,000 Iraqis have publicly identified themselves as new followers of Christ since Iraq was liberated, and that an estimated eight out of ten Iraqi believers say they converted because Jesus appeared to them in dreams or visions." Rosenberg says that one of the things he found most inspiring was when Sada said that Saddam Hussein's throne room in his main palace in Baghdad had been turned into an evangelical church after the war. "Once Saddam used that room to order thousands of people to be executed, but now the name of Jesus Christ, the King of kings and the Lord of lords, is praised there instead. Sada also said tens of thousands of Bibles were being printed in Iraq. Thousands more are being shipped into Iraq, and Christian programming is now available to Iraqis on satellite television," Rosenberg says. Rosenberg concludes: "Sada concluded the evening with a heart-felt message of thanks to the American people for liberating his country and said all peace-loving people should 'kneel down and thank the American mothers and fathers who have sacrificed their sons and daughters for the sake of freedom in Iraq.' He asked for patience as Iraq's fledgling democracy builds a foundation and finds its way. But he also said there is far more good news in Iraq today than is being reported by the national news media."
WEEK OF JUNE 18 THROUGH JUNE 25
Terrorist Attack Plot Uncovered in Miami
| | |
| --- | --- |
| | Chicago's Sears Tower, the tallest high-rise on the city's skyline, was allegedly the focus of a terrorist bomb plot, officials said after seven were arrested in Miami. |
June 23….(MSN) A group of young men seized in a Miami warehouse have been charged in a federal indictment with conspiring with al-Qaida to "levy war against the United States" by committing acts of violence including blowing up Chicago's Sears Tower. Following a warehouse raid and their arrests a day earlier, seven young men were charged Friday with conspiring to work with al-Qaida to blow up Chicago's Sears Tower and federal buildings. Court documents obtained by NBC News said the ringleader boasted of wanting to "kill all the devils we can" in a mission "just as good or greater than 9/11." The seven individuals indicted by a federal grand jury were taken into custody Thursday when authorities swarmed a Miami warehouse that had been used by a Black Muslim group. According to the court documents, a man identified as Narseal Batiste was the recruiter who wanted to organize "soldiers" to build an Islamic army to wage holy war. In February, Batiste told the foreign agent that he wanted him and his men to attend an al-Qaida training camp so as to "kill all the devils we can" in a mission he said "would be just as good or greater than 9/11," beginning with the destruction of the Sears Tower. At a meeting on March 16 at a warehouse in the Miami area, the seven defendants discussed a plot to bomb FBI buildings in five cities, and each swore an oath of loyalty to al-Qaida before the purported al-Qaida representative.
US, Japan Sign Missile Defense Expansion Plan
June 23….(MSN) Japan and the United States signed an agreement Friday to expand their cooperation on a joint ballistic missile defense shield, the Japanese foreign ministry announced. The pact, signed by Foreign Minister Taro Aso and US Ambassador Thomas Schieffer, commits them to joint production of missiles to intercept incoming missiles, the ministry said in a statement. The agreement was negotiated prior to the current fears that North Korea is preparing to test a long-range missile. But its takes on significance amid speculation that the United States could try to intercept the missile if it is fired. The pact allows the transfer of ballistic missile defense technology from Japan to the United States, a touchy issue in Japan, which has long adhered to a self-imposed ban on arms exports in line with the spirit of its pacifist constitution. "The two countries have been negotiating for some time," said Foreign Ministry official Saori Nagahara. Chief Cabinet Secretary Shinzo Abe announced in December 2005 that Japan would jointly begin research on a missile shield with the US. The new agreement updates a November 1983 pact on arms transfers and a December 2004 missile defense cooperation arrangement. Nagahara said that the two governments have not decided when they will begin production of interceptor missiles, but that the development phase is expected to take about nine years. Over the Pacific, a US warship successfully shot down a target missile warhead in a test for which a Japanese destroyer performed surveillance, the first time a US ally has taken part in a US missile defense intercept test. The US test came as North Korea was preparing to test-fire a multi-stage Taepodong-2 ballistic missile with a range of 4,200 miles which American officials said Pyongyang would carry out "to its cost." National Security Adviser Stephen J. Hadley said the United States has a missile defense system with "limited operational capability" that could be used to try to shoot down an incoming North Korean missile. But he added that US officials were vigorously pursuing a diplomatic push to head off a test launch by Pyongyang. Defense secretary Donald Rumsfeld said the President would make the decision on the nature of any launch. The mock warhead was launched over the Pacific atop a medium range missile and destroyed in a direct hit six minutes later with an SM-3 missile fired by the Aegis cruiser USS Shiloh, the US Missile Defense Agency said. "The missile successfully intercepted the target warhead outside the earth's atmosphere more than 100 miles above the Pacific Ocean and 250 miles northwest of Kauai."
Russia Summons North Korean Leader to Moscow
June 23….(FOJ) China has announced publicly at least that it is deeply concerned over a possible long-range missile launch by North Korea, while Russia summoned Pyongyang's ambassador in Moscow to express its alarm. Fox News has also reported that North Korean leader Kim Jong Il is making an emergency visit via train to Moscow to discuss North Korea's planned missile launch. The moves by the communist state's last two major allies followed similar actions by the United States and Japan. A Pentagon official reiterated Thursday the North risked unspecified retaliation if it went ahead with the launch. China is "very concerned about the current situation," the Foreign Ministry in Beijing said. The Russian Foreign Ministry reported that it warned Ambassador Pak Ui Chun against anything that could destabilize the region or "complicate the search for a settlement to the Korean Peninsula's nuclear problem." Anxieties among the Big Security Council members have escalated in recent weeks after reports of activity at the North's launch site on its northeastern coast, where U.S. officials say a Taepodong-2 missile, believed capable of reaching the United States is possibly being fueled for launch. Vice President Cheney remarked to CNN, that if a nation is considering launching strikes at another nation, they'd better be prepared to not just fire one shot." Washington wants Pyongyang to resume six-nation nuclear talks, which also include China, Japan, Russia and South Korea. The North has boycotted talks since November, angered by a US crackdown on its alleged illicit financial activity. China has also urged a return to talks. The United States is "very encouraged" at China and Russia's strong concern over a possible North Korean missile test, and it may well be a parallel game between the Big Powers to the Iranian theatre.
Palestinian Hamas Claims That Islam will Conquer US, Britain
('Just as the Jews ran from Gaza,' US 'will run' from Iraq, Afghanistan)
June 23….(WND) A new video on the website of the Palestinian terrorist and governing group Hamas promises the eventual defeat and subjugation of Western nations under Islam. Israel's withdrawal from Gaza in the face of terrorist attacks is present as the prototype for future Israeli and Western behavior in the face of Islamic force, reports Palestinian Media Watch. The video is a collection of statements by Hamas terrorist leader Yasser Ghalban, who was killed last week by Palestinians among ongoing internal fighting. Hamas declared, "We will rule the nations, by Allah's will, the USA will be conquered, Israel will be conquered, Rome and Britain will be conquered." Identifying itself as coming from the "Al-Qassam Brigades Media Office," Hamas' "military wing," the leader states on the video: "The Jihad for Allah is the way of Truth and the way for salvation and the way which will lead us to crush the Jews and expel them from our country Palestine. Just as the Jews ran from Gaza, the Americans will run from Iraq and Afghanistan. Palestinian Media Watch comments that the ideology expressed in the video is similar to the al-Qaida ideology, "anticipating battles with other religions throughout the world. Hamas, officially considered a terrorist organization by the US government, now governs the Palestinian Authority.
US: Iran And Syria Are Destabilizing Iraq
June 23….(Gulf News) The top US commander in Iraq has accused Iran of being a significant destabilizing force in Iraq, and of secretly providing support to Shia extremists. General George Casey accused Tehran of training and arming insurgent groups and said "surrogates" regularly attacked US troops. He said that although the US has no evidence of Iranians operating directly in Iraq, he assumed elements in Tehran were guiding the process, saying Iran's influence had risen recently. Speaking at a Pentagon news conference with Defense Secretary Donald Rumsfeld, Casey said Iran's actions were "decidedly unhelpful," adding that intelligence on Iranian activities confirmed their suspicions. The US has frequently accused Iran of helping Shia groups, but has offered little evidence of the alleged activities. Casey said, "Since January we have seen an upsurge in their support, particularly to the Shia extremist groups. They are using surrogates to conduct terrorist operations both against us and against the Iraqi people." He added, "We are quite confident that the Iranians, through the special operations forces, are providing weapons, IED (improvised explosive device) technology and training to Shia extremist groups in Iraq." He suggested that Lebanon's Iranian-backed Hezbollah guerrillas were also likely to be involved in training Iraqi militias.
Iran Regarded as Second Most Powerful Mid-East Army
June 22….(MENL) Iran has been deemed the second most powerful country in the Middle East. Western analysts determine that even without nuclear weapons, Iran could defeat virtually every country in the Middle East, with the exception of Israel. They point to Iran's large military, arsenal of intermediate-range ballistic missiles and growing defense industry, with more than 200,000 engineers and technicians. "Iranian leaders believe an effective defensive deterrence can force their enemies to relinquish their threats of pre-emption, believing that such a move would be too costly," the London-based International Institute of Strategic Studies said. In its latest annual military balance, IISS reported that Iran, with the assistance of China, North Africa, Pakistan and Russia, manufactures nearly 2,000 products for the military as well as 42 export clients. IISS cited munitions, aircraft, missiles, naval vessels and satellites.
Olmert, Abbas, Abdullah Meet in Jordan
June 22….(Jerusalem Post/YNET) Israeli Prime Minister Ehud Olmert dined Thursday morning in Petra, Jordan with Palestinian President Mahmoud Abbas and with Jordan's King Abdullah. In the meeting, which was defined as "good and warm," the three decided to promote the establishment of a free trade zone in the Jordan Valley, east of Jenin. Abbas and Olmert agreed to meet within a few weeks. Olmert said in the meeting that he had made a decision to build an international joint airport in Aqaba with two terminals, and promote the water pipeline from the Red Sea to the Dead Sea, as well as joint copper mining in Timna and in the Jordanian area. Olmert, Abbas and Abdullah dined in Petra together with the Dalai Lama and author Eli Wiezel. Olmert was invited by King Abdullah to take part in the second Petra Conference being held in Jordan. The conference is being attended by Vice Premier Shimon Peres, who along with Olmert met with Abbas and King Abdullah. (FOJ--Peres is Olmert's guiding force)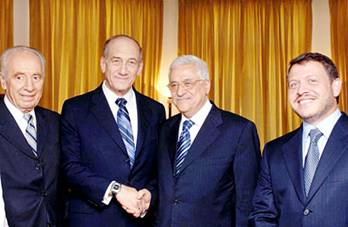 Abbas said during the Petra Conference on Wednesday that "Israel must realize that we will not be able to accept a unilateral solution determined solely by its government, which is building fences around the Palestinian population. We will demand the 1967 borders, no more and no less." Vice Premier Shimon Peres responded by saying "Israel would have sat at the negotiating table a long time ago and the Palestinians would have a state were it not for the Palestinian terror and the Qassam rocket fire. "The way of terror and shedding blood does not promote peace," he said. Olmert had said in the past that he does not reject Abbas as a possible partner, "but he must fulfill the three conditions set by the Quartet: Recognizing Israel, renouncing terror and meet the Palestinian Authority's commitments toward Israel as signed in the agreements since 1993." The Israeli-Palestinian conflict took center stage at a conference of Nobel laureates here, as Jordan's King Abdullah II hosted an event bringing together some of the best minds in the world to come up with ideas for ending the conflict. Responding to a challenge by Nobel Peace Prize Laureate Elie Wiesel to declare suicide attacks "crimes against humanity," PA President Mahmoud Abbas responded in the affirmative. "First of all, as Muslims, it is a crime to commit suicide. Muslims believe that if you commit suicide, you go to hell and that goes without saying for killing others." (Abbas should tell that to the Muslim clerics that dominate the teaching in the PA) Laureates, guests and famous cultural personalities attended numerous sessions on the various aspects of global challenges. However, the main talk of the conference was the impending meeting between Prime Minister Ehud Olmert and Abbas. Vice Premier Shimon Peres reiterated that the informal meeting between Olmert and Abbas would "not be a practical meeting." "These meetings have to be carefully prepared. At the end of a 20-minute private meeting with Abdullah, Peres said they spoke about ways to create an economic process concurrent to the peace process between Israel and the Palestinians. Peres told The Jerusalem Post that he and Abdullah had not spoken about Olmert's proposed unilateral realignment plan, a plan Jordan staunchly opposes as it fears the chaos now taking place in the Gaza Strip may replicate itself on its doorstep. Wiesel hosted Abbas at a panel conversation during which Abbas said that there were signs that Hamas may move to adopt the prisoner's initiative. Peres and Abbas met briefly after Abbas's conversation with Wiesel. Peres added that Israel could not move forward with fruitful peace talks as long as the internal Palestinian struggle was not resolved. "Hamas won and established a government. But Hamas is not able to govern. The problem is not only diplomatic, it is military too. The Palestinians have 14 armies there. If there will be no unity between them, then that signals the end. They have to resolve the relationship between themselves and Israel can do nothing but wait until that happens," he said. Abbas, in the conversation with Wiesel, called on the Israeli government to immediately enter into negotiations. "For the past five years the Israelis have been saying there is no partner on the Palestinian side. We say to the Israelis, we are your partners. Everyone should stop the violence, sit down at a table and talk. We have the 1993 Oslo Accords model. Abbas said that the Hamas led PA should be given more time to adapt its policies and criticized some in the international community for refusing to deal with Hamas. "In the beginning, the PLO was classified as a terrorist organization. That changed after the accord with Yitzhak Rabin. Hamas is trying to develop its position," Abbas said. The national dialogue taking place now among the Palestinian groups shows that Hamas can change its position, he added. He called the security fence an "inhumane, uncivilized wall, which is built on our land." He added that credit for the decrease in suicide attacks should not only go to Israeli security action, but also to the preventative actions carried out by the PA security services. "When we learn that somebody is going to carry out a suicide attack or launch a rocket, we go after them and attack them. Sometimes they are even killed by us, and we also seize guns and explosives," Abbas said, adding that Israeli media reports of thwarted suicide attacks by the IDF were "greatly exaggerated." Abbas then referred to Olmert's realignment plan, saying, "we cannot accept a unilateral solution without being real partners in this process. We are calling for a withdrawal to the 1967 lines, nothing more and nothing less. The 1967 lines represent 22 percent, just 22% of the overall land of historic Palestine. That is all we want. When the Israelis tell us we will give you 40%, 60% or 70% of that, then we say that is unacceptable. We have accepted the 1967 borders. Together with a just, agreed upon solution to the refugee problem and east Jerusalem, we will, God willing, have a permanent peace treaty."
Hundreds of WMDs Discovered in Iraq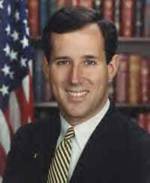 Sen. Rick Santorum, R-Pa.
June 22….(WND) The US has located some 500 chemical weapons in Iraq since 2003 with more likely to be found, according to two Republican members of Congress trumpeting a newly declassified portion of a government report. "We have found weapons of mass destruction in Iraq, chemical weapons," Sen. Rick Santorum, R-Pa., said at an afternoon news conference. Santorum read from a declassified portion of a report by the National Ground Intelligence Center, a Defense Department intelligence unit, which noted: "Since 2003, coalition forces have recovered approximately 500 weapons munitions which contain degraded mustard or sarin nerve agent. Despite many efforts to locate and destroy Iraq's pre-Gulf War chemical munitions, filled and unfilled pre-Gulf War chemical munitions are assessed to still exist." The Pennsylvania senator, who appeared with Rep. Pete Hoekstra, R-Mich., chairman of the House Intelligence Committee, outlined six key points contained in the unclassified overview: Since 2003 Coalition forces have recovered approximately 500 weapons munitions which contain degraded mustard or sarin nerve agent. Despite many efforts to locate and destroy Iraq's pre-Gulf War chemical munitions, filled and unfilled pre-Gulf War chemical munitions are assessed to still exist. Pre-Gulf War Iraqi chemical weapons could be sold on the black market. Use of these weapons by terrorists or insurgent groups would have implications for Coalition forces in Iraq. The possibility of use outside Iraq cannot be ruled out. The most likely munitions remaining are sarin and mustard-filled projectiles. The purity of the agent inside the munitions depends on many factors, including the manufacturing process, potential additives, and environmental storage conditions. While agents degrade over time, chemical warfare agents remain hazardous and potentially lethal. It has been reported in open press that insurgents and Iraqi groups desire to acquire and use chemical weapons."I never doubted for a second that this day would come because we knew [Saddam Hussein] had them," said host Sean Hannity on "Hannity & Colmes." "It's funny to watch liberals [who complain], 'Bush lied! He hyped! He misled!' How about liberals now apologize to the country?" "These are not the weapons that we went to war over," Democrat strategist Laura Schwartz responded. "It does not tell us that Saddam Husssein had an ongoing, active weapons program." One senior Defense Department official told Fox News the chemical weapons were not in useable conditions. "This does not reflect a capacity that was built up after 1991," the official said, adding the munitions "are not the WMDs this country and the rest of the world believed Iraq had, and not the WMDs for which this country went to war." Also appearing on Fox News was former UN weapons inspector Tim Trevan, who said some of the weapons could still have posed a danger, even in a deteriorated state. "Sarin could be a danger," he said. "The mustard, the problem is when it sits in the munition for a very long time in these high temperatures, it polymerizes. It goes from a liquid to a gooey mass." "Probably more important is why has the administration not made this public beforehand," retired Air Force Lt. Gen. Tom McInerny said of the report. "I think the fact is that the Russians moved large stocks of WMDs out in the fall of 2002. They went into three locations into Syria, in one location in the Bekaa Valley. If you get in there and if you found those weapons and found the precursors, the fingerprints would go back to Russia, China and France. Now those are the three countries that had the most conventional weapons sales to Saddam Hussein. I believe they were complicit. So I don't think the administration wants to trash three of the five members of the UN Security Council."
US Holds Major Maneuvers off Guam Amid N. Korea Missile Fears
| | |
| --- | --- |
| | The USS Abraham Lincoln, USS Kitty Hawk and USS Ronald Reagan carrier strike groups steam in formation during a joint photo exercise. |
June 21….(Fox News) Three aircraft carriers filled the skies with fighters as one of the largest US military exercises in decades got underway Tuesday off this tiny island in the western Pacific. For the first time ever, a Chinese delegation was sent to observe the US war games. But as the show of American military power began, North Korea, one of the region's most unpredictable countries, was rattling some swords of its own.
The maneuvers, dubbed "Valiant Shield," bring three carriers together in the Pacific for the first time since the Vietnam War. Some 30 ships, 280 aircraft and 22,000 troops will be participating in the five-day war games, which end Friday. The exercises are intended to boost the ability of the Navy, Air Force and Marines to work together and respond quickly to potential contingencies in this part of the world, US military officials said. Even US Coast Guard vessels were joining in the maneuvers. "The exercises are taking place on land, sea, air, space and cyberspace," said Senior Master Sgt. Charles Ramey. "They cover the whole spectrum." The maneuvers mark the first major operation in this remote U.S. territory about halfway between Hawaii and Japan since the announcement last month that some 8,000 Marines would be moved here from Okinawa in part of the biggest realignment of the US forces in Asia in decades. Though planned months ago, they come amid heightened concern in Asia over North Korea. Officials in the United States, South Korea and Japan say they believe North Korea is preparing to test launch a Taopodong 2 long-range ballistic missile. The missile is believed be able to reach parts of the western United States. Pyongyang shocked Tokyo by launching a Taepodong that flew over Japan's main island in 1998. North Korea claimed the launch successfully placed a satellite in orbit, but that claim has been widely disputed. North Korean leader Kim Jong-il agreed on a moratorium on long-range missile launches during a summit with Japan in 1999. Pyongyang has honored that agreement since, but Tokyo has threatened to impose sanctions if it goes through with the launch this time. Military officials here had no comment on the activity in North Korea, or on what specific tactics or scenarios are being used in the exercises. They stress, however, that the exercises have been opened to outside observation and are not intended to provoke North Korea. "These exercises are not aimed at any one nation," said Cmdr. Mike Brown. The exercises are instead intended to provide training in "detecting, locating, tracking and engaging" a wide range of threats in the air, land and sea. Representatives from China, Japan, Australia, South Korea, Russia and Singapore were invited to attend. China's presence has been singled out as particularly significant. Though military relations between Beijing and Washington cooled when an American spy plane was captured in 2001, senior US military officials are cautiously trying to mend the rift. At the same time, the Pentagon has expressed strong concern over the secrecy that shrouds China's rapidly modernizing military. Adm. William J. Fallon, the top US commander in the Pacific, said before the exercises began that implicit in the invitation was the expectation that China would reciprocate. China's 10-member delegation includes one top-ranking officer each from the People's Liberation Army, air force and navy, the official Xinhua News Agency said Tuesday. "The invitation to observe the US military exercises is a very important component of exchanges between the militaries of China and the United States," Xinhua quoted an unidentified Defense Ministry official as saying. Along with the USS Kitty Hawk, Ronald Reagan and Abraham Lincoln carrier strike groups, US force fighters and B-2 bombers operating out of Guam's Andersen Air Force Base will join the maneuvers.
God Had Bigger Plans,' Valedictorian Says
June 21….(Baptist Press) School officials edited the script of Brittany McComb's graduation speech before she gave it, removing six references to God and two biblical references. But when she chose to use such language anyway, school officials turned down the microphone in the midst of her address to graduates June 15. McComb, one of three valedictorians at Foothill High School in Las Vegas, Nev., said she was not surprised when she was told not to talk about God during the school-sponsored event because "even in the Bible it says that the name of Jesus will be hated." "But the thing is, it is freedom of speech, so I was upset," McComb said June 20 on the "Jay Sekulow Live!" radio program. "I was really leery about having to defy authority. It took me a while, but I answer to a higher authority and it's my freedom of speech, and I had to come to terms with that." School officials told McComb her address would be offensive to some people, but she said some things people say are offensive to her yet she respects their right to express their views. "My message was all about love and it was all about my personal experience," she said. "That's not offensive." When administrators noticed McComb was deviating from the pre-approved text, they turned down her voice. But news reports indicate that jeers erupted from the nearly 400 graduates and their families in response to the school's action and in support of McComb. "I was hoping they were going to turn it back on," she told Jay Sekulow, chief counsel of the American Center for Law and Justice. "But God had bigger plans. It was kind of exciting, because everybody was upset. "It was just nice to see people standing up for God, number one, and then freedom of speech, number two," McComb added. "There was an atheist that called in to one of the news stations saying that I should have been able to talk and that they shouldn't have turned off my microphone. And he doesn't even believe in God." Part of God's "bigger plans" is that McComb now has had opportunities to express her faith in Jesus Christ through national media outlets.
President Bush Urgently Meets With EU Leaders
| | |
| --- | --- |
| | (FOJ) President Bush shakes hands with EU's foreign policy chief Javier Solana, as Austrian Chancellor Wolfgang Schuessel, second left, and President of the EU Commission Jose Manuel Barroso look on. President Bush and the EU leaders discussed Iraq, Iran, North Korea, Global trade and oil. Energy security was also a subject at the talks. The U.S. and Europe are discussing how to engage with a newly assertive Russia that has gained leverage by being a major energy supplier to the EU, and backing Iranian nuclear ambitions. |
Missing US Soldiers Were Tortured
June 21….(DEBKA) PFc Kritian Menchaca, 23, from Houston, Texas and Pfc Thomas L. Tucker, 25, from Madras Oregon, went missing after an attack Friday on their checkpoint in Yusefiya, an al Qaeda stronghold, killed a fellow soldier. All three belonged to the 101st Airborne Division. Military sources in Iraq said the bodies had been desecrated and a visual identification made impossible. DNA testing was being conducted to verify their identities. It took the troops who discovered the bodies 12 hours to clear the bombs and booby-traps planted around the bodies to target recovery teams. The same Mujahideen Shura Council, which had claimed to have abducted the two Americans, stated in a new Internet statement that "the leader Abu Hamza al-Muhajir" had been graced by Allah with "the implementation of sentence." Coalition spokesman said an air strike on a fleeing vehicle had killed senior al Qaeda operative in Iraq, Mansur al-Mashhadani, in the same area as the two American soldiers went missing. Many thousands of US and Iraq troops, supported by aircraft, had been scouring the area for the two men after an Iraqi farmer said he had witnessed their kidnapping by seven armed, masked insurgents.
Episcopalians Reject Affirmation of Christ
June 21….(Virtue on Line) The House of Deputies of the 75th General Convention of the Episcopal Church today overwhelmingly refused to even consider a resolution that affirmed Jesus Christ as the "only name by which any person may be saved." Drafted by the Rev. Guido Verbeck, rector of St. Paul's Episcopal Church in the Diocese of Western Louisiana, Resolution D058 declared the Episcopal Church's belief in an "unchanging commitment to Jesus Christ as the Son of God, the only name by which any person may be saved," and it acknowledged evangelism as "the solemn responsibility placed upon us to share Christ with all persons when we hear His words, 'I am the Way, the Truth, and the Life. No-one comes to the Father except through me' (John 14:6)." The resolution further affirmed "the substitutionary essence of the Cross and the manifestation of God's unlimited and unending love for all persons," while calling on the Episcopal Church to renew its Scripture-based witness to "all persons." The Rev. Hubbard said that he voted for the resolution in committee because of his simple responsibility as a Christian. Hubbard quoted several verses of Scripture to demonstrate his conviction. "I do agree that Jesus Christ is both the substitutionary essence of the Cross and the manifestation of God's unlimited and unending love for all persons," said Hubbard. "If we cannot affirm the unique salvific power of Jesus Christ as our Lord and Savior, we are no longer a Christian church." Switching to a sarcastic tone, Howell declared, "We have no need for a Creed. Why do again what we did in the past?" "This clearly shows that we are of a mind that does not affirm Jesus Christ as Lord and Savior. And we should not be surprised that our church is dying spiritually," said one cleric. The final tally on the electronic vote was 70.5 percent for discharge (675 votes) and just 29.5 (242 votes) to consider the resolution affirming Jesus Christ as Lord.
US Missile Defense System Goes Online
June 20….(Global Security Network) The US Defense Department this month placed the missile defense system on active status, the Washington Tiimes reported today. The Bush administration is considering intercepting any missile launched by North Korea, which is believed to be preparing for such a test, one senior official told the Times. In the last two weeks the US antimissile system has gone from test mode to operational. Two Navy Aegis warships are also on patrol near North Korea, officials said yesterday. White House spokesman Tony Snow declined to comment when asked if preparations were being made to destroy a North Korean missile in flight.
North Korean Threat Activates US Missile Shield
June 20….(Washington Times) The Pentagon activated its new US ground-based interceptor missile defense system, and officials announced yesterday that any long-range missile launch by North Korea would be considered a "provocative act." Poor weather conditions above where the missile site was located by US intelligence satellites indicates that an immediate launch is unlikely, said officials who spoke on the condition of anonymity. However, intelligence officials said preparations have advanced to the point where a launch could take place within several days to a month. Two Navy Aegis warships are patrolling near North Korea as part of the global missile defense and would be among the first sensors that would trigger the use of interceptors, the officials said yesterday. The US missile defense system includes 11 long-range interceptor missiles, including nine deployed at Fort Greeley, Alaska, and two at Vandenberg Air Force Base, Calif. The system was switched from test to operational mode within the past two weeks, the officials said. One senior Bush administration official told The Washington Times that an option being considered would be to shoot down the Taepodong missile with responding interceptors. Secretary of State Condoleezza Rice added that any launch would be a serious matter and "would be taken with utmost seriousness and indeed a provocative act." White House spokesman Tony Snow declined to comment when asked if shooting down a launched missile was being considered as an option. President Bush had telephoned more than a dozen heads of state regarding North Korea's launch preparations, Mr. Snow said. He did not identify the leaders who were called by Mr. Bush. Pentagon spokesman Bryan Whitman said the US has made it clear to North Korea that the communist regime should abide by the missile-test ban it imposed in 1999 and reaffirmed in a pact with Japan in 2002. "The United States has a limited missile defense system," Mr. Whitman said. He declined to say if the system is operational or whether it would be used. "US Northern Command continues to monitor the situation, and we are prepared to defend the country in any way necessary," said spokesman Michael Kucharek. Any decision to shoot down a missile would be made at the highest command levels, which includes the president, secretary of defense and chairman of the Joint Chiefs of Staff. In Tokyo, Prime Minister Junichiro Koizumi said Japan and South Korea are trying to avert a launch. "Even now, we hope that they will not do this," Mr. Koizumi said. "But if they ignore our views and launch a missile, then the Japanese government, consulting with the United States, would have to respond harshly." John R. Bolton, the US ambassador to the United Nations, said the Bush administration is consulting with other Security Council members on how to respond to a Taepodong launch. In Australia, Foreign Minister Alexander Downer said North Korea's ambassador had been summoned and told any missile launch would result in "serious consequences." US intelligence officials said there are signs that the North Koreans recently began fueling the Taepodong with highly corrosive rocket fuel. Normally, when liquid fuel is loaded into missiles the missile must be fired within five to 10 days, or it must be de-fueled and the motors cleaned, a difficult and hazardous process. The Taepodong was first tested in August 1998, and North Korea claimed that it was a space launch vehicle that orbited a satellite. US intelligence officials said the last stage of the missile was powered but did not reach orbit. A new test would likely be a more advanced version. "Our concerns about missile activity in North Korea are long-standing and well-documented," said Mr. Whitman, the Pentagon spokesman. The test preparations began several weeks after the Bush administration imposed new rules on US companies that prohibit American or foreign firms incorporated in the United States from flying North Korea's flag on merchant ships. According to the Treasury Department, Korean War-era sanctions were loosened in 2000 in order to entice North Korea into abiding by the missile flight test ban. One reason for the concerns about a launch is that North Korea has issued threatening statements through its official press and broadcast organs that it is ready to go to war with states such as Japan and the United States that impose economic sanctions.
Bush: Iran Must Stop Uranium Enrichment
| | |
| --- | --- |
| | President Bush: "Nuclear weapons in the hands of this regime would be a grave threat to people everywhere." President Bush is headed to Austria to meet with European Union leaders on Iran, Iraq and other key issues. The one-day summit with EU chiefs will likely focus on Iran's nuclear program. America and the European allies have jointly offered talks and other incentives to Iran,if Tehran suspends uranium enrichment. |
June 20….(CNN) President Bush kept up the diplomatic pressure on Iran on Monday, saying Tehran faces sanctions, not talks, if it doesn't stop uranium enrichment activities. Bush's comments come three days after Iranian President Mahmoud Ahmadinejad said the Western incentives' plan designed to persuade Iran to suspend uranium enrichment was a "step forward" and that his country would "carefully consider" it. Ahmadinejad said an Iranian response to the package would come in "due time." But Bush stayed on the offensive Monday in a keynote address to graduates of the US Merchant Marine Academy. He said talks could begin "as soon as Iran suspends enrichment and reprocessing activities" but added that the policies of Iran's leaders threaten global security. The US president accused Iran's leaders of sponsoring terrorism and denying liberty and human rights to its people and threatening the existence of Israel. "Nuclear weapons in the hands of this regime would be a grave threat to people everywhere," he said. "We hope [Iran] will accept our offer and voluntarily suspend these activities so we can work out an agreement that will bring Iran real benefits." But he added, "If Iran's leaders reject our offer, it will result in action before the Security Council, further isolation before the world and progressively strong political and economic sanctions." Bush said the Iranian government should recognize the offer as a "historic opportunity to set their country on a better course."
*(FOJ) Ever wonder why the Churches of America don't seem to have much power from the Holy Spirit? The following two stories exemplify why America's Churches and the nation as a whole seems to be going downhill.
Presbyterian Church Mulls 'Phrasing' Change for Holy Trinity
June 20….(Washington Times) At some Presbyterian churches the Holy Trinity, "Father, Son and Holy Spirit," will be out. "Mother, Child and Womb" is in. Delegates to the national assembly of the Presbyterian Church (U.S.A.) voted yesterday to "receive" a policy paper on sex-inclusive language for the Trinity, a step short of approving it. Church officials are enabled to propose "experimental liturgies" with "alternative phrasings" for the Trinity, but congregations won't be required to use them. Besides "Mother, Child and Womb" and "Rock, Redeemer, Friend," options include:
• "Lover, Beloved, Love"
• "Creator, Savior, Sanctifier"
• "King of Glory, Prince of Peace, Spirit of Love"
"This does not alter the church's theological position, but provides an educational resource to enhance the spiritual life of our membership," legislative committee chairman Nancy Olthoff, an Iowa laywoman, said during yesterday's debate on the changes.
The assembly narrowly defeated a conservative bid to send the paper back for further study, which would have killed it. A panel that worked on the issue since 2000 said the classical language for the Trinity still should be used, but Presbyterians should seek "fresh ways to speak of the mystery of the triune God" to "expand the church's vocabulary of praise and wonder." The language used for hundreds of years to describe the Father and Son "has been used to support the idea that God is male and that men are superior to women," the panel said. Conservatives responded that the church should stick close to the way that God is referred to in the Bible and noted that the Lord's Prayer, which Christ instructed his followers to say, was addressed to "Our Father."
Episcopal Church Leader says Homosexuality No Sin
June 20….(ABC) Newly elected leader of the US Episcopal Church Bishop Katharine Jefferts Schori said on Monday she believed homosexuality was no sin and homosexuals were created by God to love people of the same gender. Jefferts Schori, bishop of the Diocese of Nevada, was elected on Sunday as the first woman leader of the 2.3 million-member Episcopal Church. the U.S. branch of the worldwide Anglican Communion. She will formally take office later this year. Interviewed on CNN, Jefferts Schori was asked if it was a sin to be homosexual. "I don't believe so. I believe that God creates us with different gifts. Each one of us comes into this world with a different collection of things that challenge us and things that give us joy and allow us to bless the world around us," she said. "Some people come into this world with affections ordered toward other people of the same gender and some people come into this world with affections directed at people of the other gender." Jefferts Schori's election seemed certain to exacerbate splits within a Episcopal Church that is already deeply divided over homosexuality with several dioceses and parishes threatening to break away. It could also widen divisions with other Anglican communities, including the Church of England, which do not allow women bishops. In the worldwide Anglican church women are bishops only in Canada, the United States and New Zealand. Three years ago when the Church last met in convention, a majority of U.S. bishops backed the consecration of Gene Robinson of New Hampshire, the first openly gay bishop in more than 450 years of Anglican history. Asked how she reconciled her position on homosexuality with specific passages in the Bible declaring sexual relations between men an abomination, Jefferts Schori said the Bible was written in a very different historical context by people asking different questions. "The Bible has a great deal to teach us about how to live as human beings. The Bible does not have so much to teach us about what sorts of food to eat, what sorts of clothes to wear, there are rules in the Bible about those that we don't observe today," she said. "The Bible tells us about how to treat other human beings, and that's certainly the great message of Jesus, to include the unincluded."
Syria-Iranian Defense Treaty Allows Iran to Deploy on Israel's Border
June 19….(DEBKA) Iranian defense minister Gen. Mustafa Najjar said: "Syria's security is part of Iran's security," when he signed a new military treaty with his visiting Syrian counterpart, Gen. Hassan Turkmani (picture) in Tehran last Thursday June 15. Sunday, June 18, Israel's parliamentary foreign affairs and defense committee inspected its northern border, along with the deputy chief of staff Moshe Kaplinsky and OC Northern command Udi Adam. Both Tehran and Damascus referred to the tour as Israel's response to their new treaty. DEBKAfile's military sources add: At the signing ceremony, the Syrian official waved away reporters' questions on whether Iran would be establishing a military base in Syria, "The language of a (foreign) military base in our country is alien to us. I want to say that it is not on the agenda." Nonetheless, military sources note that he rejected the term "bases," but did not rule out "foreign forces" in Syrian bases, which Persian Gulf and Pakistani military sources are certain was agreed secretly between the two countries. They have learned that Iran has offered to deploy Revolutionary Guards on the Golan border with Israel by the end of summer, because as Najjar said at the signing: "We have a common front against Israel's threats." DEBKAfile's Tehran sources disclose the Iranians seek to attain three objectives by deploying RG units to the Golan heights:
1. Another direct front line against Israel.
2. A forward position for an Iranian electronic warning station to sound a timely alarm of the takeoff of American warplanes or missiles from the eastern Mediterranean basin on their way to attack.
3. The station can also keep electronic track of movements on Israeli air and missile bases, covering also Arrow anti-missile missile systems. The Syrian military delegation, which spent five days in Tehran, brought a year of secret negotiations to their conclusion. The breadth of Syrian-Iranian military relations can be measured by the military treaty's financial scope of $800m and the size of the delegation Damascus sent to Tehran, 60 officers representing every branch of the Syrian armed forces, including intelligence and munitions industries. For years, both countries have supported the Lebanese Hezbollah militia and anti-Israeli Palestinian factions including Hamas and Islamic Jihad, which maintain headquarters in Damascus.
| | |
| --- | --- |
| | Iranian Defence Minister Mostafa Mohammad Najjar, right, and his Syrian counterpart, Hassan Turkmani, shake hands after exchanging the documents of their Memorandum of Understanding, in Tehran, Iran, Thursday June 15, 2006. Iran's defense minister on Thursday vowed that his country will continue production of 'different missiles and research' and that Iran will 'use nuclear arms as a defense potential' if 'threatened by any power' |
China and Iran: A Perfect Match
June 19….(Tapai Times) Those who argue that Iranian President Mahmoud Ahmadinejad is a dangerous zealot have plenty of resources to back this opinion, not the least being his call for the destruction of Israel. Such is the extreme nature of his language that potential sympathizers in the West who are more hostile to the US and/or Israel are forced to openly back Washington's position of support for Israel's right to exist. Ahmadinejad's language and policies, combined with Iran's defense of its nuclear program in the face of warnings from the US and the UN, have been threatening to upstage the mess in Iraq as the prospect of a wider conflict in the Middle East grows. Russia and China have stepped in as mediators; both have substantial oil interests in the region to boost their utility, as this week's Shanghai Cooperation Organization reveals most vividly. But more than this, China has an interest in fortifying and building an alternative network of diplomatic links to counter US influence. In decades gone by, China's rhetoric of socialist revolution in Africa, Asia and other developing regions was largely offset by its diplomatic isolation and the turmoil of the Great Leap Forward and the Cultural Revolution. Today, it has abandoned any consistent position on what other countries should and should not do in terms of governance; all that matters is what other governments do to benefit China. In other words: Anything goes if you show us the money. This is why Ahmadinejad can have the audacity to ask for an "impartial" and "independent" investigation into the Holocaust while on Chinese soil. The Chinese ought to be outraged and ashamed at such putrid remarks being aired in their country by a foreign leader, but in fact shame is not relevant to the Chinese in this instance. The anti-Semitism of Chinese philosophers and reformers in the last 100 years or so may help explain why Ahmadinejad's comments might be considered unremarkable in that country, by party officials or the average peasant. All in all, it seems, the Iranians are fundamentalists and the Chinese are godless pragmatists. Yet the present Iranian regime is more of a Beijing soul mate than perhaps Beijing would want the US to realize. Iran is only interested in the fate of the Palestinian territories to the extent that it involves the humiliation or worse of Israel; the fortunes of Palestinians as a nation-in-waiting or individual Palestinians are of as much interest to Tehran as they are to Israel-lobby hardliners in Washington. Iran's dealings with China also turn a blind eye to the sufferings of Uighurs in Xinjiang. Iran's would-be championing of the interests of Islam and Muslims rings terribly hollow the moment that it rubs up against Iranian national interests. In this, Tehran is not that different to the much more secular Iraqi regime under former president Saddam Hussein. China, meanwhile, is doing everything it can to portray itself as a can-do country with economic clout and unlimited growth potential. But it is also delighted to do deals with the most vicious governments imaginable, Zimbabwe, Myanmar, Sudan, North Korea and many others. There is an ugly truth that underlies this amorality. China has an object of zeal that is as fundamentalist and intractable as anything Iran can come up with: a race-based dream of global pre-eminence and a belief that it is entitled to far more than it is capable of achieving for itself. Taiwan is merely one of the non-negotiable elements in this sickly fantasy. When we read of the Chinese president giving his Iranian counterpart a "warm welcome," we can be sure of this: there was genuine warmth. Therein lies the strongest possible warning signal for the US and other nations who do not swallow the "peaceful rise" of the Central Asian Kingdom.
North Korea Threatens US Forces
June 19….(The Peninsula) North Korea yesterday threatened to "mercilessly wipe out" US forces in case of war during a national meeting to mark leader Kim Jong-Il's 42 years' work at the ruling party. The threat, in a ruling party report carried by the Korean Central News Agency (KCNA), came as North Korea was reportedly preparing to test-fire a long-range missile despite strong protests from the United States and its allies. Choe Thae Bok, a ranking Workers' Party official, said Washington was "hell-bent on provocations of war of aggression" in the report to mark the 42nd anniversary of Kim's start at the party, KCNA said. "If the enemies ignite a war eventually, the Korean army and people will mercilessly wipe out the aggressors and give vent to the deep-rooted grudge of the nation," Choe was quoted as telling the meeting. North Koreans are customarily advised to watch the televised event, according to Seoul officials. Japanese and South Korean media said North Korea was planning a missile test for this week. North Korean technicians have already reportedly assembled a multi-stage Taepodong-2, with a range of 3,500 km to 6,000 km. CBS News reported that South Korea's ambassador to the US, Lee Tae-sik, had told Korean correspondents in Washington that Pyongyang may have fuelled a missile already. "Satellite photos confirmed scores of fuel tanks near the missile launch pad," he said. "We are not sure whether they had already completed fuelling or located (the tanks) there to fuel it." South Korea, which seeks to reconcile with N Korea after decades of hostility since the 1950-1953 Korean War, has urged Pyongyang to abandon any plans to test-fire the missile. But South Korea maintained its usual level of military alert yesterday despite the news reports about an imminent missile test launch. "The military is on the same level of alert as usual. There has been no upgrade in the military alert yet," a defence ministry spokesman said. Japan warned North Korea yesterday of "a harsh response" from Tokyo and Washington if it went ahead with the launch of a long-range missile. North Korea shocked the world in 1998 by firing a missile without any warning over Japan into the Pacific Ocean. North Korea last year declared it had nuclear weapons. Pyongyang has boycotted six-way talks aimed at ending its nuclear weapons programme since November, after the US imposed sanctions on the North for alleged counterfeiting and money-laundering.
Europeans View US as Greatest Threat to Peace
June 19….(Financial Times) Europe does not see Iran or North Korea as the biggest threats to world peace, but rather the United States. Europeans remain deeply suspicious of US foreign policy in spite of President George W. Bush's concerted attempts since the start of his second term to improve transatlantic relations. In a Harris opinion poll, published on the eve of Mr. Bush's latest visit to Europe this week, 36 per cent of respondents identify the US as the greatest threat to global stability.
King Abdullah Meets Mubarak and Abbas
June 19….(AP) Egyptian President Hosni Mubarak and Jordan's King Abdullah met Sunday afternoon at Sharm El-Sheikh, Egypt, and released a joint statement expressing their objection to "unilateral Israeli steps." Jordan's official news agency, Petra, quoted the statement as saying that "every step should be carried out through direct negotiations with the Palestinian side and in accordance with the Road Map, which leads to a sustainable Palestinian state alongside Israel." The two leaders expressed concern over the infighting between Palestinian factions, and called for a renewal of talks between Israel and the Palestinians. "The meetings focused on the work needed to minimize the current tension between Hamas and Fatah," said Egyptian Foreign Minister Ahmed Aboul Gheit. Abdullah and Mubarak also addressed the aid to Palestinians approved by the Quartet and expressed support for the move. Representatives of the Quartet approved the plan by the European Union to transfer emergency Euro 100 million aid plan to the Palestinian Authority. Members of the Quartet, the United States, the EU, Russia, and the UN released a statement saying that the money will reach the PA through a channel bypassing Hamas, and transferred to welfare and health bodies, as well as other basic needs agencies. Representatives of the Quartet called on Israel to join the initiative. Earlier, PA President Mahmoud Abbas met with King Abdullah in Amman and called on all Arab states to oppose the realignment plan. "We are working to strengthen our ties with our Arab neighbors to get Olmert's plan off the table and to return to the Road Map as a basis for dialogue," he said. A senior Egyptian official said Mubarak and Abdullah also discussed attempts to ease tensions between Jordan and Syria following the capture of Hamas cells in Jordan a few weeks ago; the cells apparently entered the country carrying explosives from Syria.
| | |
| --- | --- |
| | Jordan's King Abdullah II, right, talks with Palestinian President Mahmoud Abbas during their meeting in Amman, Jordan, Sunday, June 18, 2006. Abbas said Sunday that he was rallying Arab nations to block an Israeli plan to redraw its borders unilaterally, and instead implement the US-backed road map that envisions a Palestinian state. |
WEEK OF JUNE 11 THROUGH JUNE 18
Putin Has Tough Words For US
June 17….(Moscow News) Russian President Vladimir Putin on Thursday accused the United States of throwing its weight around and defended the growing clout of an Asian security group dominated by Russia and China, The Associated Press reported. Putin, speaking to journalists after a summit of the Shanghai Cooperation Organization, or SCO, denied that the organization was a military-political bloc aimed at countering US interests. But in a nearly two-hour meeting in his Shanghai hotel suite, he reeled off a list of complaints about what he described as overbearing behavior by the United States. Washington, Putin said, had brought upon itself the eviction of a US military base in Uzbekistan by acting "like a bull in a china shop" and seeking to impose outside democratic standards on a volatile region plagued by Islamic radicalism. The United States fell out with the authoritarian regime of Uzbek President Islam Karimov after criticizing the violent suppression of a popular revolt in the city of Andijan in May 2005. Uzbekistan is one of the members of the SCO, which groups China, Russia and four Central and Asian nations and counts Iran, India, Pakistan and Mongolia as observers. Putin suggested that Washington was displeased at the emergence of a newly influential organization such as the SCO. "They don't like the fact that countries like China and Russia have joined efforts in solving common problems, that India and Pakistan are taking part and that it has attracted Iran," he said. "Their worry is that they can't influence it." Iranian President Mahmoud Ahmadinejad, who took part in the summit, urged China, Russia and other Asian nations on Thursday to combine their economic and diplomatic clout to bolster the region's resistance to the United States. Putin also criticized US demands in negotiations on Russia's bid to join the World Trade Organization, including its insistence on compliance with US legislation in certain sectors such as agriculture. The United States is the last country with which Russia needs to strike a bilateral accord to join the global trade body. "We're not joining the United States, we're joining the WTO," Putin remarked acidly. On a softer note, he added, however, that the WTO accession deal with the United States still could be finalized before the Group of Eight leading industrialized nations meet in St. Petersburg in mid-July. The Russian leader also spoke out strongly against US efforts to mount a financial blockade of the Hamas-led government in the Palestinian territories. The radical group has refused to renounce the use of violence and recognize Israel's right to exist and the United States and the European Union cut off hundreds of millions of dollars (euros) in aid. "This only exacerbates the situation," Putin said of the financial crunch, which has caused growing unrest with Palestinian civil servants going unpaid for weeks. Putin also laid the blame for the current political crisis in Ukraine, where coalition talks on forming a new Cabinet has remained stalled since March's parliamentary elections, on Western nations that supported Ukraine's 2004 Orange Revolution protests against election fraud that helped pro-Western Viktor Yushchenko win Ukraine's presidency.
Iran, Syria Sign Defense Agreement
(Allies to cooperate against 'common threats' posed by Israel, US; discuss 'ridding region of weapons of mass destruction')
June 16….(YNET) Defense ministers from close allies Iran and Syria have signed an agreement for military cooperation against what they called the "common threats" presented by Israel and the United States. In a joint press conference, Iranian Defense Minister Mostafa Mohammad Najjar and visiting Syrian counterpart Hassan Turkmani said their talks had been aimed at consolidating their defense efforts and strengthening support for one another. "Our cooperation is based on a strategic pact and unity against common threats. We can have a common front against Israel's threats," Turkmani told reporters Thursday after two intensive rounds of talks with Najjar. "Our cooperation with the Iranians against Israeli threats is nothing secret and we regularly consult about this with our friends," he said. According to the London-based Arabic newspaper al-Hayat, the Syrian minister told his Iranian counterpart that his country was interested in purchasing antiaircraft missiles, T-72 tanks, short-range Scud missiles and missile launchers from Tehran. Before the press conference, Iran's defense ministry said the two sides "stressed strengthening mutual ties and the necessity to preserve peace and stability in the region." The defense ministry statement also said they discussed "ridding the region of weapons of mass destruction," in an apparent reference to the widely held belief that Israel possesses nuclear warheads.
United against 'US threats'
Asked about US threats against Damascus and Tehran, both top brass brushed off the importance of such threats. This is nothing new, we will resist these threats," the Syrian defense minister said. However, Turkmani dismissed the possibility of hosting an Iranian military base on Syrian soil. "The language of a (foreign) military base in our country is alien to us. I want to say that it is not on the agenda," he added. The Iranian defense minister said: "US threats are a kind of psychological operation. It is not new. With unity among the region's nations, these threats will not prevail." Although the two refused to give specifics about the agreement for military cooperation, Najjar said Iran "considers Syria's security its own security, and we consider our defense capabilities to be those of Syria." Najjar also shrugged off reports that Iran could pose a threat to the region. "Iran is ready to sign a non aggression pact with regional countries," he said. "Our military warfare equipment is based on deterrent policies and strategy. Enemies should know about our capabilities and should not even think about an assault against us," he said in response to a question about the optimization process going on for the medium range Shahab-3 missile. Iran's Shahab-3 missiles have a range of 2,000 kilometers (1,280 miles), capable of hitting arch-enemy Israel and US bases across the Middle East.
US Within Range of New N. Korea Missile
June 16….(My Way) North Korea is accelerating preparations for testing a missile that has the potential to strike the United States, a US government official said Friday. A test of the Taepodong-2 long-range missile may be imminent, the official said. The official agreed to speak but only on the condition of anonymity because of the sensitivity of the information. The official said the Bush administration is very concerned about activities that point toward a test, but declined to elaborate. State Department spokesman Sean McCormack told reporters that any missile launch by the North Koreans would be a provocation and would violate their 1999 commitment not to carry out such tests. He had no comment on reports that a North Korea test launch may be in the offing. Japanese and South Korean officials also have expressed concern in recent days about the reported North Korean missile launch activities. Kyodo News agency in Japan reported that an additional rocket section had arrived at a North Korean launch site within the past two days. In Tokyo, the Japanese government responded to news reports about a possible test by warning that any such step would jeopardize the country's security. The reports of a possible launch come after a prolonged hiatus in six-party nuclear disarmament talks designed to create a Korean peninsula free of nuclear weapons. Persistent efforts by the United States and other members of the group to persuade North Korea to resume the discussions have not been successful. There have been no discussions since last November. North Korea is demanding that the United States revoke sanctions that Washington imposed several months ago in response to alleged North Korean counterfeiting of US dollars and other currency violations. McCormack reaffirmed on Friday that the United State strongly supports a resumption of the six-party talks.
Iran Proclaims That it Would 'use Nuclear Defense'
June 16….(Jerusalem Post) Iran's defense minister on Thursday vowed that his country would "use nuclear defense as a potential" if "threatened by any power." Speaking following a meeting with his Syrian counterpart Hassan Ali Turkmani in Teheran on Thursday, Iranian Defense Minister Mostafa Mohammad Najjar emphasized that Iran "should be ready for confronting all kinds of threats." Teheran has denied accusations by the US and its allies that Iran was seeking uranium enrichment technologies in order to develop nuclear weapons, saying its program was only meant to generate electricity. Meanwhile, Turkmani told reporters that Syria and Iran's "policy is the policy of strengthening resistance and tackling the threats of United States and Israel." He added that he wouldn't give details of joint defense plans against Israel, although the plans were "not secret." Answering a question regarding a newly-developed Shahab 4 missile, Najjar said that research activities were underway. Iran would continue production of "different missiles and research," Najjar declared. The most recent Iranian missile was the Shahab 3, and Iran recently claimed to have followed it up with the development of the Shahab 4.

Iran Calls EU Proposal A Step Forward
June 16….(Reuters) Iranian President Mahmoud Ahmadinejad said a set of incentives and penalties aimed at persuading Tehran to curtail its nuclear programs was a positive step but left open how he would officially respond. Ahmadinejad told a news conference in Shanghai that the offer from the permanent members of the UN Security Council, along with Germany, was a "step forward" and he had asked his officials to seriously consider it. But he deflected questions about when Iran would respond and what its counter-offers may be. "My colleagues are carefully considering the package of proposals offered by the six countries to the Islamic Republic of Iran and in due time they will give the response," he said. China, which relies heavily on Iranian oil imports, has supported the international offer to Tehran, but also resisted possible UN sanctions that Washington has floated. On Friday, Chinese President Hu Jintao urged Ahmadinejad to "positively respond" to the package, Xinhua news agency reported. But Hu also said: "China understands Iran's concerns on its right to peacefully use nuclear power". "The key to the issue now is to build mutual trust between Iran and the international community," Hu said. For his part, Ahmadinejad sought to use his news conference to court China and deny that Iran harbors any nuclear weapon ambitions or dangerous enmities. "Basically, we are not seeking to develop nuclear weapons," said a relaxed Ahmadinejad, who bantered with reporters. He said he was not worried about a possible Israeli military strike against his country. "The Islamic Republic of Iran has developed the capability to defend itself." Asked about the genocide of Jews during World War Two, he maintained his controversial claim that the Holocaust was an open question needing "independent and impartial" assessment.
| | |
| --- | --- |
| | (FOJ) Iran's puppet leader Ahmadinejad has been elaborately wined and dined while in Shanghai by both Russia and China. Both countries need Iranian oil supplies to emerge as super powers in the 21st century. Bible Prophecy indicates that Iran, and fundamentalist Islam may figure prominently as the Hooks-in-the-jaws to drag Russia down into the Middle East at the head of a coalition of nations to attack Israel. The Bible also alluded to a super-power from the East crossing the borders of Iraq to join a vast army against the Western Antichrist, as they all converge around Israel. |
Ahmadinejad Calls for Asian Unity
(Iran's president has told Central Asian, Russian and Chinese leaders they should co-operate to prevent what he called threats from domineering powers.)
| | |
| --- | --- |
| | (FOJ) Iranian President Mahmoud Ahmadinejad smiles during a press conference held in Shanghai, China, today, June 16, 2006. Ahmadinejad said Friday that the six-nation incentive package aimed at getting his country to halt uranium enrichment was a step forward in resolving the dispute over Iran's nuclear program. Ahmadinejad was the Central figure at the Summitt. |
June 16….(BBC) Addressing the SCO group of countries, Mahmoud Ahmadinejad said it could become a strong institution if it extended ties to the political sphere. Correspondents say the speech is likely to heighten concerns that the group is emerging as an anti-US bloc. Mr. Ahmadinejad is attending the week-long meeting as an observer. The issue of Iran's nuclear program is likely to overshadow the meeting of the group, known as the Shanghai Co-operation Organisation (SCO). The United States has criticized the SCO for inviting the Iranian leader to the gathering. Members China and Russia have resisted pressure for UN sanctions against Iran over the program. Leaders are also expected to discuss terrorism and the drugs trade. The SCO was originally formed to resolve frontier problems between China and its post-Soviet neighbors. But the BBC regional analyst Michael Haslett says the group now has ambitions to become a major force in Asian politics. A number of non-member states have been invited to this week's meeting, including the West's ally President Hamid Karzai of Afghanistan.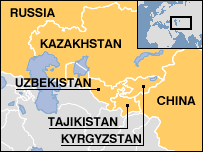 But our correspondent adds that the most significant presence is probably that of Mr. Ahmadinejad. Major powers have offered incentives to Iran if it stops uranium enrichment. Western diplomats have signaled satisfaction with Iran's initial response to the plans, which may allow Tehran to enrich uranium in the future. The SCO takes in China, Russia, Kazakhstan, Kyrgyzstan, Tajikistan and Uzbekistan. Four nations, Iran, Mongolia, India and Pakistan, have observer status. Analysts say both Russia and China have become increasingly concerned about the presence of the US in Central Asia. Last year the SCO raised the issue publicly, calling for the withdrawal of US military bases from Uzbekistan and Kyrgyzstan.
| | |
| --- | --- |
| | Russian President Vladimir Putin, left, and Chinese President Hu Jintao toast after a meeting in Shanghai, China, Thursday, June 15, 2006. Vladimir Putin said Thursday that Iran is ready to enter into negotiations on an offer by the UN powers to encourage Tehran to relinquish its nuclear fuel |
European Union Leaders Forge Palestinian Aid Plan
June 16….(Jerusalem Post) European Union leaders endorsed a plan Friday to channel aid to cash-starved Palestinians focusing on health, power supply and support for needy families, while maintaining a funding freeze on the Hamas government. A final statement from the EU summit said the 25-member bloc "stands ready to contribute a substantial amount to the international mechanism," which would channel aid to the Palestinians but bypass Hamas. EU spokeswoman Emma Udwin said the EU was considering an initial allocation of about US$126 million. She told reporters the EU wants to have the funding mechanism up and running by early July. "We Europeans are determined to play our part in preventing a humanitarian crisis in the Palestinian territories," said EU External Relations Commissioner Benita Ferrero-Waldner. She will head to Middle East on Monday to present the plan. The EU statement said the plan was drawn up in consultation with the United States, Russia and the United Nations, who agreed with the EU in May that a mechanism had to be found to keep the Palestinian economy afloat after most international aid was cut off following Hamas' January election win. Udwin said she expected final approval from the full Quartet group of Middle East mediators and other donors within days. There was no mention in the statement of the payment of salaries to Palestinian government workers, which is opposed by Israel, but it did refer to "social allowances" which EU would entail payments to health workers and other needy families. "Nobody is paying wages, forget wages," Udwin said. "There is a big difference between wage and allowance." The fund will be managed by the World Bank and the EU working with the office of Palestinian President Mahmoud Abbas whose Fatah movement is Hamas' main political rival. EU leaders insisted there would be no contact with Hamas unless it renounces violence, recognizes Israel and respects existing peace agreements. "There can be no business as usual with a government that has not yet accepted the fundamental principle of peace," Ferrero-Waldner said. The EU urged Israel to resume the transfer of more than US$50 million in monthly tax revenues it collects on behalf of the Palestinians. Those funds are "essential in averting a crisis in the Palestinian territories," the draft EU statement said. The EU said the revenues could be channeled through the new mechanism. The mechanism will have three parts: one managed by the World Bank will focus on maintaining health services including "basic allowances" for doctors and nurses; the second will aim to secure essential utilities such as fuel supplies; the third will create a "social safety net" making direct bank transfers to the accounts of needy families. "All three of these elements will operate with strict controls and in full accountability and transparency," Udwin said. The EU draft statement urged Israel to resume peace talks with Abbas. It urged him to disarm violent groups and halt attacks on Israel. In a message to the Israelis, the EU condemned violence against Palestinian civilians and urged a halt to "any action that threatens the viability of an agreed two-state solution and from acts that are contrary to international law." The statement referred in particular to the construction of Israel's West Bank security barrier and Jewish settlements in the area. Referring to Israeli Prime Minister Ehud Olmert's determination to draw Israel's final borders by 2010, with or without an agreement with the Palestinians, the EU insisted it "will not recognize any change to the pre-1967 border other than those agreed by both sides."
Mid-East Military Spending Highest in the World
June 16….(MENL) The Middle East remains the biggest weapons spender in the world. The Stockholm International Peace Research Institute said the Middle East recorded the highest increase in military spending in 2005. The region was led by Saudi Arabia, which the institute said significantly increased its defense budget. "Looking ahead, increasing trends in world military expenditure show little sign of abating in the near future," SIPRI said. "In these circumstances, there is a strong likelihood that the current upward trend in world military spending will be sustained in 2006." The institute, which released its annual military balance on June 12, said Saudi Arabia spent $25 billion in 2005, a $4.6 billion increase from the previous year.
Are the Palestinians on the brink of civil war?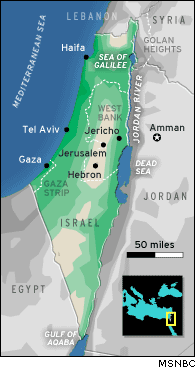 June 15….(MSNBC) There has been a serious increase in the violence between Palestinians in the last few weeks, strife that has led to the death of at least 20 in clashes between the major Hamas and Fatah factions. Mohammed Dahlan, who is considered the key player in Gaza apart from the prime minister maybe, and who used to head the security down there, said on Tuesday that they are going quickly towards civil war. But, that said, it also a sort of boogie man. The threat of civil war is being put forward as the reason why various steps have to be taken. It's a real threat, but it's also not necessarily going to happen. What happens is that every time there are two or three days of serious fighting between Fatah and Hamas, then the leaders meet and they agree to pull back from the brink. That's what happened on Wednesday. President Mahmoud Abbas [who heads Fatah] met with [Hamas] Prime Minister Ismail Haniyeh in Gaza and they agreed that they will pull off the streets the new Hamas military force of 3,000 men and ultimately they'll be blended into the official security forces. In other words, they'll join the police forces. But they've made that agreement before and it's never happened. Even when they agreed on it on Wednesday, they didn't say when it would happen.
But until they do that, there will always be this fear that they are going to fight each other, and that's what's happening. So you get the Fatah militias versus the Hamas militias fighting routinely. Whenever it gets very serious, their leaders meet and pull it back from the brink. But, whenever the next provocation happens within a week or two, they are back at each other. With the latest violence, who is directing the violence against Hamas? Are the Fatah militias working totally independently of Abbas? Again, it's not exactly clear. Different groups are fighting for different reasons. Often times, a person gets hurt or killed and then the family of that person wants revenge. That's what happened here two days ago when a Hamas figure was killed; the Hamas family then surrounded a Fatah police station and demanded that the Fatah person who killed their family member be handed over to them. Fatah refused, of course, so there was more fighting. At other times it's an official organization, or the police, who are well organized and listen to their officers when they are told to go out and fight Hamas. That's happened several times. And Hamas is the same way when they are told by their leaders to go and fight Fatah. Each side is using the violence for their own aims. But each side also is pulling back from civil war. The question of course is, how long can you play with fire before you get badly burned? What about Abbas? He is continuing to advocate negotiation with Israel, but he is a lone voice and is facing increasing political isolation. Is he going to be able to maintain power? Abbas is one of the few in the Palestinian leadership who genuinely thinks violence does not further peace, does not serve the Palestinian cause, and he wants it to stop. And this is leaving him in a very dangerous position because not only does Hamas not respect him, but many of his own people in Fatah also don't respect him, they think he's too weak. But he has a trick up his sleeve. His referendum, due to take place on July 26 and based on what is called the "Prisoner's Document," means recognizing Israel and a two-state solution. That's considered by many, within the Palestinian sphere, to be a stroke of genius. All the opinion polls say that about 80 percent of the Palestinian people support the idea of the referendum. At the same time, if he wins the referendum, it doesn't mean that he can actually begin to negotiate peace with the Israelis because the Israelis have already said that the referendum idea is a waste of time.
Noah's Ark, Pieces Intact, Found in Iran by Bible Explorers?
June 15….(Bill Wilson/KIN) On June 5th, Bible Historian and explorer Bob Cornuke led an expedition of 15 geologists, historians, archeologists, scientists and attorneys on an exhausting mission 13,300 feet above sea level to locate and document the tremendous sections of Noah's Ark located in the Ararat mountain range six hours North of Tehran, Iran. It had been essentially buried beneath the preservation of glaciers until last year when Iran recorded the hottest year on record which melted some of the snowcap revealing 450 by 75-foot footprint of the "object." Noah's Ark was found in Northern Iran rather than Turkey. Over a thousand expeditions had previously scoured Turkey's Mt. Ararat, but by following the precise language of the Bible, Cornuke found what is believed to be Noah's Ark, nearly in tact. Turkey's Mt. Ararat was incorrect because Marco Polo named the large mountain during his journeys in the 13th century. Through mapping scriptures in Genesis with ancient maps, Cornuke pieced together the clues and found where the Ararat Mountain Range made home for Noah's Ark in Northern Iran not far from Turkey.
After crawling on hands and knees miles above the earth's surface in four below zero weather, the expedition found an altar, which could very well be the altar Noah built because it was made from the same materials they later found in the Ark. They found grapevines over two inches think in the area, of which the DNA from the grapes is the oldest known to man. Genesis 9:20 says that Noah planted a vineyard. But most amazing was the ark itself. It was found in sections, somewhat like a house that had collapsed over the years. Sections of petrified wood 12 to 14 feet high and 40 feet long were found. They found a huge pile of timber, thought to be floors or walls, in four-to-six foot sections. Geologists took nine samples of the ark under the strict eye of a video team for analysis by the Smithsonian Institute. Over 23,000 feet of video was taken and will be released to the public. You can get your first glimpse of it on Fox News with John Kasich Saturday at 8:00 Eastern time. The expedition members hope to spark debate over the Ark; hope to show that the Bible is accurate and true; and hope that people will come to know Christ through the truth that they have revealed. In John 8:32, Jesus said, "And you shall know the truth and the truth shall make you free." May you be revived and energized by this wonderful discovery that there is one God and His truth reigns forever.
No Law, No Order
June 15….(Jerusalem Post) Last Friday, an explosion on a beach in the Gaza Strip killed seven Palestinian civilians. While it was not immediately clear what caused the incident, and while Israel said it would investigate, that didn't prevent an immediate chorus of condemnation from around the world in which Israel was unanimously blamed for the deaths. The US State Department, for example, expressed its regret for "the killing and wounding of innocent Palestinians as a result of artillery fire by the IDF." The UK Foreign Office stated its deep concern for "the deaths from Israeli shelling of civilians." Not to be outdone, the French Foreign Ministry issued a statement saying it "deplores the Israeli bombing on a beach in the Gaza Strip," while India and Japan made sure to blame Israel as well. Perhaps most notable was the reaction of UN Secretary-General Kofi Annan, who demanded an investigation into the incident and then reportedly called Prime Minister Ehud Olmert on Saturday night and asked that Israel respond proportionately to the fire from Gaza. Olmert is said to have responded: "Why didn't you phone me after 30 rockets were fired at Israel and say you wanted this investigated?" Astonishingly, Annan reportedly replied that he was not aware of the extent of the Kassam attacks. Then, hours before Annan and the world got the results of the IDF investigation, which concluded the IDF was not responsible for Friday's blast, the situation became even more complicated on Tuesday when Israel struck an Islamic Jihad terror cell on its way to launch long-range Katyusha-type (Grad) rockets. Three terrorists were killed, but so were eight Palestinian bystanders. Annan subsequently announced he doubted the results of the IDF investigation into Friday's explosion and said he would send a representative to investigate the beach blast on his behalf. He also called on Israel to "respect international law and human life." Despite the breathless pace of events and precisely because of the truly regrettable loss of innocent lives, we strongly suggest that Annan and the world community take his own advice to heart. It is international law which cuts through the seeming complexities of the latest developments, based on a simple fact: Palestinian aggression, in the form of unprovoked rocket attacks, is responsible for the recent events. The first article of the UN Charter requires the UN "to take effective collective measures for the suppression of acts of aggression." The Geneva Convention on civilian populations prohibits indiscriminate attacks, defined as "those which are not directed at a specific military objective." And if these aren't enough to convince the international community of its obligation to pressure the Palestinians into ceasing their aggression, perhaps the founding statute of the International Criminal Court will help. It gives the court jurisdiction in cases of "war crimes" which it defines, in part, as "intentionally directing attacks against civilian population." All of these laws are applicable to the Palestinians firing rockets at Israeli civilian targets. What is indeed "regrettable" and "deplorable" over the last few days is the lack of international will to apply these laws to the Palestinians as a result of their deluge of rockets on Israeli civilians, and not any lack of respect for such laws on Israel's part. The absence of determination to hold the Palestinians accountable under such laws is no less than an abuse of the principle of deterring aggression on which these laws are founded. As long as this situation continues, and the world has turned a blind eye to the hundreds of rockets launched from the Gaza Strip since Israel withdrew 10 months ago, the Palestinians will not be deterred and the violence will continue. We welcome Annan's call for an independent investigation into Friday's deadly Gaza beach explosion. But Israel should condition its cooperation into such an inquiry on the UN's willingness to conduct a parallel investigation - and to demand application of the full measure of international law for any wrongdoing found under such law, into Palestinian rocket attacks against Israel. The world community has the ability to help end Palestinian attacks through the force of law. In absence of such action or other solutions, Israel must invoke its "inherent right" to self-defense as defined in the UN Charter.
Iranian Leader Courts Putin and Jintao
| | |
| --- | --- |
| | Russian President Vladimir Putin, right, and Iranian President Mahmoud Ahmadinejad speaks during a meeting in a break of a session of the Shanghai Cooperation Organization in Shanghai Thursday June 15, 2006. During the session Iranian President Ahmadinejad invited China, Russia and other Central and South Asian nations to convene a special meeting to boost energy cooperation. |
June 15….(FOJ) Iran's hard-line president is doing more than just attending an Asian security summit in China: Mahmoud Ahmadinejad seeks to gain Russian and Chinese support at a critical moment for his country's nuclear program. He also aims to prove that his country is not isolated, despite US claims to the contrary. The summit will be a chance to sound out his two allies on a package of incentives offered by the Big Five Powers at the UN, plus Germany, seeking to persuade Iran to freeze its uranium enrichment program. If Iran agrees, Tehran would then be able to enter negotiations with the United States and Europe over a long-term resolution to the standoff over its nuclear program. Russia and China have backed the incentives package. But the two countries, longtime allies and trading partners of Iran who hold veto powers at the UN, have opposed any move to impose sanctions, which Washington seeks if Tehran turns down the offer. A key question for Iran is likely to be how much change it can seek in the package and still keep Moscow and Beijing's implicit protection. Iran has repeatedly said it will offer giant economic projects to countries that support its nuclear program and punish those who vote against it.
| | |
| --- | --- |
| | Chinese President Hu Jintao, right, and Russian President Vladimir Putin smile, as they shake hands before an open session of the Shanghai Cooperation Organization in Shanghai, China. |
Russia's Putin and Iran's Ahmadinejad Will Meet in Shanghai Today
| | |
| --- | --- |
| | The EU and the US have a joint oil-energy-venture operation that has completed an oil-pipeline from the Caspian Sea region bypassing the Caucasus Mountains, and running through Turkey to the Mediterranean Sea port of Ceyhan. Turkey is straddling the fence of whether or not to join the greater EU or to join the SCO with Russia. |
June 14….(FOJ) FOJ ran a report yesterday from the Washington Post about the six-nation summit meeting of the SCO, a new alliance of Central Asian nations (China, Russia, Kazakhstan, Kyrgyzstan, Tajikistan, and Uzbekistan) that is organized to counter US efforts in the region. FOJ has further learned that Russian President Vladimir Putin will meet with Iranian President Mahmoud Ahmadinejad today on the sidelines of the summit of the Shanghai Cooperation Organization in that Chinese city. Putin's, presidential aide Sergei Prikhodko announced the surprise meeting today. Prikhodko made it clear that the two the presidents will discuss the Iranian nuclear problem among other issues. "Putin's meeting with Ahmadinejad will focus on issues of bilateral cooperation including the fuel and energy sphere, the development of Caspian Sea resources, (a source that the West also is attempting to develop) transportation and transport corridors, as well as Russia's participation in the solution of Iranian energy problems," Prikhodko said. "It is planned that some international issues will be discussed as well, such as the talks over the development of the Iranian peaceful nuclear program and the situation around Iraq," the aide said.
Al Aqsa Official: Jewish Temples Did Exist
(Says proof passed down over the centuries by mosque custodians)

Temple Mount in Jerusalem
June 14….(WND) Contradicting most of his colleagues, (and Yasser Arafat) a former senior leader of the Waqf, the Islamic custodians of the Temple Mount, told World Net Daily in an exclusive interview he has come to believe the first and second Jewish Temples existed and stood at the current location of the Al Aqsa Mosque. The leader, who was dismissed from his Waqf position after he quietly made his beliefs known, said Al Aqsa custodians passed down stories for centuries from generation to generation indicating the mosque was built at the site of the former Jewish Temples. He said the Muslim world's widespread denial of the existence of the Jewish temples is political in nature and is not rooted in facts. "Prophet Solomon built his famous Temple at the same place that later the Al Aqsa Mosque was built. It cannot be a coincidence that these different holy sites were built at the same place. The Jewish Temple Mount existed," said the former senior Waqf leader, speaking to WND from an apartment in an obscure alley in Jerusalem's Old City. The former leader, who is well known to Al Aqsa scholars and Waqf officials, spoke on condition his name be withheld, claiming an on-the-record interview would endanger his life. While the Islamic leader's statements may seem elementary to many in the West, especially in light of overwhelming archaeological evidence documenting the history of the Jewish temples and description of services there in the Torah, his words break with mainstream thinking in much of the Muslim world, which believes the Jewish temples never existed. "I am mentioning historical facts," said the former leader. "I know that the traditional denial about the temple existing at the same place as Al Aqsa is more a political denial. Unfortunately our religious and political leaders chose the option of denial to fight the Jewish position and demands regarding Al Aqsa and taking back the Temple Mount compound. In my opinion we should admit the truth and abandon our traditional position." The leader said his conclusion that the Jewish temples existed does not forfeit what he calls "Islamic rights" to the Temple Mount and Al Aqsa Mosque. "Yes, the Jewish temple existed. But now it is the place of the mosque of the religious who came to complete the divine religion that started with Judaism and to improve humanity," said the leader. "We believe that Islam is the third and last religion. It came to complete the monotheistic message. The mosque is here at the place of the temple to serve for the same purpose, for the work Allah." The First Temple was built by King Solomon in the 10th century BC It was destroyed by the Babylonians in 586 BC The Second Temple was rebuilt in 515 BC after Jerusalem was freed from Babylonian captivity. That temple was destroyed by the Roman Empire in AD 70. Each temple stood for a period of about four centuries. The Jewish Temple, mentioned hundreds of times in the Torah, was the center of religious Jewish worship. It housed the Holy of Holies, which contained the Ark of the Covenant and was said to be the area upon which God's "presence" dwelt. The temple served as the primary location for the offering of sacrifices and was the main gathering place in Israel during Jewish holidays. The Temple Mount compound has remained a focal point for Jewish services over the millennia. Prayers for a return to Jerusalem have been uttered by Jews since the Second Temple was destroyed, according to Jewish tradition. Jews worldwide pray facing toward the Western Wall, a portion of an outer courtyard of the Temple left in tact. The Al Aqsa Mosque was constructed in about 709 to serve as a shrine near another nearby shrine, the Dome of the Rock, which was built by an Islamic caliph. Al Aqsa was meant to mark what Muslims came to believe may have been the place at which Muhammad, the founder of Islam, ascended to heaven during a dream to receive revelations from Allah. Jerusalem is not mentioned in the Quran. Islamic tradition states Mohammed took a journey in a single night from "a sacred mosque," believed to in Mecca in southern Saudi Arabia, to "the farthest mosque" and from a rock there ascended to heaven. The farthest mosque later became associated with Jerusalem. Muslims worldwide deny the Jewish temples ever existed in spite of what many call overwhelming archaeological evidence, including the discovery of Temple-era artifacts linked to worship, tunnels that snake under the Temple Mount and over 100 ritual immersion pools believed to have been used by Jewish priests to cleanse themselves before services. The cleansing process is detailed in the Torah. According to the website of the Palestinian Authority's Office for Religious Affairs, the Temple Mount is Muslim property. The site claims the Western Wall, which it refers to as the Al-Boraq Wall, previously was a docking station for horses. It states Muhammed tied his horse, named Boraq, to the wall before ascending to heaven. In a previous interview with WND, Kamal Hatib, vice-chairman of the Islamic Movement, claimed the Al-Aqsa Mosque was built by angels and that a Jewish Temple may have existed but not in Jerusalem. The Movement, which works closely with the Waqf, is the Muslim group in Israel most identified with the Temple Mount. "When the First Temple was built by Solomon, God bless him, Al Aqsa was already built. We don't believe that a prophet like Solomon would have built the Temple at a place where a mosque existed," said Hatib. "And all the historical and archaeological facts deny any relation between the temples and the location of Al Aqsa. We must know that Jerusalem was occupied and that people left many things, coins and other things everywhere. This does not mean in any way that there is a link between the people who left these things and the place where these things were left," Hatib said. But the former senior Wafq leader told WND "true" Islamic tradition relates the Jewish temples once stood at the site of the Al Asa Mosque. He said Al Aqsa custodians passed down history over the centuries indicating the mosque was built at the site of the former Jewish temples. "The existence of the Jewish Temple at the site is obvious according to studies, researches and archaeological signs that we were also exposed to. But especially according to the history that passed from one generation to another, we believe Al Aqsa was built on the same place were the Temple of the Jews, the first monotheistic religion existed." He cited samples of some stories he said were related orally by Islamic leaders: "We learned that the Christians, especially those who believed that Jesus was crucified by the Jews, used to throw their garbage at the Temple Mount site. They used to throw the pieces of cotton and other material Christian women used in cleaning the blood of their monthly cycle. Doing so they believed that they were humiliating, insulting and harming the Jews at their holiest site. This way they are hurting them like Jews hurt Christians when crucifying Jesus. "It is known also that most of the first guards of Al Aqsa when it was built were Jews. The Muslims knew at that time that they could not find any more loyal and faithful than the Jews to guard the mosque and its compound. They knew that the Jews have a special relation with this place." Currently, even though the Jewish state controls Jerusalem, the Waqf serve as the custodians of the Temple Mount under a deal made with the Israeli government that restricts non-Muslim prayer at the site. The Temple Mount was opened to the general public until September 2000, when the Palestinians started their intifada by throwing stones at Jewish worshipers after then-candidate for prime minister Ariel Sharon visited the area. Following the onset of violence, the new Sharon government closed the Mount to non-Muslims, using checkpoints to control all pedestrian traffic for fear of further clashes with the Palestinians. The Temple Mount was reopened to non-Muslims in August 2003. It still is open but only Sundays through Thursdays, 7:30 a.m. to 10 a.m. and 12:30 p.m. to 1:30 p.m., and not on any Christian, Jewish or Muslim holidays or other days considered "sensitive" by the Waqf. During "open" days, Jews and Christian are allowed to ascend the Mount, usually through organized tours and only if they conform first to a strict set of guidelines, which includes demands that they not pray or bring any "holy objects" to the site. Visitors are banned from entering any of the mosques without direct Waqf permission. Rules are enforced by Waqf agents, who watch tours closely and alert nearby Israeli police to any breaking of their guidelines. The former senior Waqf leader said the Jewish temples have lost their purpose: "As we are the religion who are here to correct everything that was before us there is no need for the Temple. Allah chose Islam as its final and favorite religion."
Cleric: Zarqawi's Wedding with Virgins has Begun
June 14….(YNET) As news of the death of Iraqi al-Qaeda terror chief Abu Musab al-Zarqawi filtered through jihadist internet forums, many members of radical organizations expressed 'joy' at what they described as Zarqawi's 'martyrdom' and imminent 'wedding' with virgins. Sheikh Omar Bakri, a top pro al-Qaeda jihadist preacher who is based in Lebanon, and who has a number of disciples in Britain, was quoted by one of his followers on the UK-based Muntadaa internet forum as saying that al-Zarqawi is now being 'married' to virgins in heaven, the fate he said awaited 'martyrs' of Islam. "It is a good news Alhamdulilaah (thank God), his wedding start as shaheed (martyr), and his deputy confirm the news," read a statement attributed to Bakr. Bakri was also quoted as vowing that "the jihad will continue," and expressed gratitude that al-Zarqawi "was not arrested." Another member of the forum posted a statement by The Media Wing of al-Qaeda in Iraq, which read: "We confirm the martyrdom of our mujahid (holy fighter) Sheikh Allah willing, Abu Muab al-Zarqawi on the land of the two rivers (Iraq)." The statement added: "The death of our leader is life to us and only adds to our determination in continuing in the jihad till Allah's word is the highest."
Al-Zarqawi's Successor: Infidels Will Fall Back
June 14….(YNET) The new leader of al-Qaeda in Iraq, Abu Hamza al-Muhajir, has issued his first statement, vowing that terrorists in Iraq will go on with the jihad until "the infidels fall back." The triumphant communiqué, peppered with Koranic quotes, was disseminated on jihadist internet sites. It contained violently anti-Shiite sentiments and threats, and claimed that jihadists were in the "showdown stage" in Iraq. "We will continue with you what our Sheikh Abu Musab, may Allah give mercy on him, started," Muhajir said, in a message released by the Media Committee of Mujahedeen (holy warriors) Shura Council of Iraq. Abu Hamza Muhajir also swore loyalty to Osama Bin Laden, concluding his message: "Our Sheikh and leader, Osama, we pledge to your signal, and your commands, and we are happy to tell you that the morals of your soldiers are high, and honored souls that became under your flag, and beginnings of the near victory by Allah's well. And Allah is predominant in His career, but most of mankind knows not."
America Celebrates Flag Day (June 14)

Inspired by these three decades of state and local celebrations, Flag Day - the anniversary of the Flag Resolution of 1777, was officially established by the Proclamation of President Woodrow Wilson on May 30th, 1916. While Flag Day was celebrated in various communities for years after Wilson's proclamation, it was not until August 3rd, 1949, that President Truman signed an Act of Congress designating June 14th of each year as National Flag Day.

Commentary on the Pledge of Allegiance……by Red Skelton
As a schoolboy, one of Red Skelton's teachers explained the words and meaning of the Pledge of Allegiance to his class. Skelton later wrote down, and eventually recorded, his recollection of this lecture. It is followed by an observation of his own.
I - - Me; an individual; a committee of one.
Pledge - - Dedicate all of my worldly goods to give without self-pity.
Allegiance - - My love and my devotion.
To the Flag - - Our standard; Old Glory ; a symbol of Freedom; wherever she waves there is respect, because your loyalty has given her a dignity that shouts, Freedom is everybody's job.
United - - That means that we have all come together.
States - - Individual communities that have united into forty-eight great states. Forty-eight individual communities with pride and dignity and purpose. All divided with imaginary boundaries, yet united to a common purpose, and that is love for country.
And to the Republic - - Republic--a state in which sovereign power is invested in representatives chosen by the people to govern. And government is the people; and it's from the people to the leaders, not from the leaders to the people.
For which it stands
One Nation - - One Nation--meaning, so blessed by God.
Indivisible - - Incapable of being divided.
With Liberty - - Which is Freedom; the right of power to live one's own life, without threats, fear, or some sort of retaliation.
And Justice - - The principle, or qualities, of dealing fairly with others.
For All - - For All--which means, boys and girls, it's as much your country as it is mine.
And now, boys and girls, let me hear you recite the Pledge of Allegiance:
I pledge allegiance to the Flag of the United States of America, and to the Republic, for which it stands; one nation, indivisible, with liberty and justice for all.
Since I was a small boy, two states have been added to our country, and two words have been added to the Pledge of Allegiance: "Under God." Wouldn't it be a pity if someone said that is a prayer, and that would be eliminated from schools, too? (Red Skelton)
FOJ Note: Were Red Skelton alive today, he would be flabbergasted by the current attempts by Michael Newdow of California and the ACLU in appealing to the courts to have the words, "Under GOD" removed from the pledge of Allegiance to the grand ole American Flag! Red Skelton was fortunate to grow up in an era of history when America still clung to its Christian roots, but sadly, today secular humanists and socialists are rapidly winning the battle against Christian precepts in America's public arena.
Experts: Suicide Bombers Biggest Threat to US
June 13….(MSN) Suicide bombs rather than chemical, biological or nuclear weapons are the most serious threat to the United States, according to a survey of top American foreign policy and terrorism experts. The pace of suicide strikes around the world accelerated sharply since the Sept. 11 attacks on New York and Washington, with hundreds of people killed in Indonesia, Jordan, Israel, Madrid and London. Suicide bombs, strapped to people or hidden in cars, are a weapon of choice for insurgents in Iraq. In a survey of 117 foreign policy and terrorism experts, Foreign Policy magazine and the Center for American Progress, a Washington think tank, found that suicide bomb were rated the most likely method of attack by 67 percent of those surveyed. "Americans have never feared a suicide bombing the way the people Jerusalem have," the survey says. "But the odds that America can elude the world's most popular form of terrorism may be fading fast." In recent months, fear of terrorism has dropped among ordinary Americans. According to a CBS poll in May, only five percent saw terrorism as the most important problem facing the US, behind the war in Iraq, the economy, immigration and gasoline prices.
When Evil People Are Elected, Hamas Happens
June 13….(Bill Wilson/KIN) Britain and the United States want Israel to talk peace with Palestinian President Mahmoud Abbas, but have left Israel with few options of negotiating with anyone who is remotely capable of brokering a peace deal. The democratically-elected Hamas has vowed to block any referendum that would give the Palestinians an opportunity, if even symbolic, to recognize Israel's right to exist. And in the meantime, Hamas has declared an end to its so-called truce with Israel. Opponents of then Prime Minister Ariel Sharon's retreat from the Gaza Strip, which he called "Disengagement," now look like modern-day prophets. They argued last year in the days leading up to the massive evacuation from Gaza that Palestinian terrorists would only use the vacated land as a staging ground to launch attacks on Israel. These concerns have become reality as Hamas militants have launched dozens of Qassam rockets into Israel, effectively ending a 16 month truce. The escalation of the violence coincidentally answers Palestinian Authority President Mahmoud Abbas's call for a referendum of the Palestinian people to vote on whether to recognize Israel's right to exist. Of course, the violence as reported in the mainstream news media points to Israel as the problem. The Palestinian propaganda machine is in full gear as Abbas and others are accusing Israeli Defense Forces of retaliating against families of Palestinians. On my recent trip to Israel, Israeli Spokesman Danny Seaman intimated story after story where Palestinian terrorists fire upon Israeli citizens using women and children as human shields. He said there have been times when the Palestinians have shot their own people and have blamed it on the Israeli army—and he has the autopsy reports to prove it. With all the work the Bush Administration put into "democratizing" the Palestinians in Israel hoping upon hope that a freely elected representative government would yield peace, how unfortunate the Palestinian people elected a terrorist group. Now Hamas is fighting with Israel and another terrorist faction, Fatah—the ostensible political party of Abbas. And Hamas wants to block the referendum called by Abbas to recognize Israel. The mainstream press seems to be impressed with Abbas' effort to recognize Israel's right to exist, but we must remember that Abbas wants to recognize Israel's right to exist in pre-1967 borders—where the Palestinians had control of Gaza, Samaria, Judea, and Jerusalem. This referendum is a ruse if ever there was one as it calls for people to recognize Israel's right to exist so long as Israel has no control over Jerusalem—the Jewish holy city. Meantime, Britain's Prime Minister Tony Blair says Israel should renew its peace talks with the Palestinian Authority. The United States State Department says that Israel should be mindful of the consequences of its actions. It seems strange that mature Western democracies are advocating negotiations with terrorist groups and cautioning against defending against acts of terror. In Isaiah 5:20, the Lord says, "Woe unto them that call evil good and good evil."
Olmert Now Will Deal With 'Irrelevant' Abbas
(Under Western pressure, 'convergence' becomes bilateral)
June 13….(JNEWSWIRE) Under pressure from the international community to surrender Israel's biblical heartland in coordination with the Palestinian Arabs, Prime Minister Ehud Olmert is set to transform his "convergence" plan from a unilateral affair into a bilateral deal with PLO chief Mahmoud Abbas. That despite the fact Olmert and his foreign minister, Tzipi Livni, have branded Abbas irrelevant to the peace process by virtue of Hamas' control of nearly every facet of "Palestinian" government. The terms of any final status agreement concluded with Abbas, Livni has argued in the media, would have to be implemented by the ministries controlled by Hamas, which has vowed to maintain its rejection of Israel's sovereignty and to continue seeking the Jewish state's ultimate demise. But the perceived necessity to appease Israel's Western "allies," it would seem, has trumped Olmert's and Livni's recognition of this uncomfortable fact. According to Ha'aretz, which cited senior government officials, the Prime Minister's Office and the Foreign Ministry are in the midst of drafting a proposal for the establishment of an interim "Palestinian" state in all of Gaza and 90 percent of Judea and Samaria. That state's provisional borders will roughly follow the path of Israel's yet-to-be-completed security fence, with the understanding that the fence's route does not represent the borders of a final status agreement. Israel hopes to present the proposal as an implementation of Phase II of the US-backed Road Map peace plan, thereby satisfying American and European demands that it resume negotiations with that part of the Palestinian Authority still loyal to Abbas.
In this way, Israel hopes to present the convergence plan as an implementation of Phase II of the road map peace plan, thereby acceding to the demands of the United States, Jordan, Egypt and others that Israel resume negotiations with the PA under the road map.
Under this proposal, the parties would proceed to Phase II without waiting for the completion of Phase I, which calls for dismantling the terrorist infrastructure. Ha'aretz noted that this is being done despite the fact that the "Palestinians" have yet to even begin implementing their Phase I obligation - the dismantling of terrorist organizations such as Hamas and Islamic Jihad. European Union envoy Mark Otte told the leftist newspaper that Israel should sweeten the deal by handing over control of the Jordan River Valley to European monitors, as it did with the Gaza-Egypt border. That concession, which Israel was strong-armed into accepting by Washington, permitted the smuggling of vast quantities of terrorist weapons into Gaza.
Iran and The Shanghai Cooperation Organization
June 13….(Washington Post) Leaders of the six states, China, Russia, Kazakhstan, Kyrgyzstan, Tajikistan, and Uzbekistan, comprising the Shanghai Cooperation Organization (SCO) will meet in Shanghai June 15 to discuss security issues in Central Asia. Celebrating its five-year anniversary, the SCO began in 2001 as a confidence-building mechanism to resolve border disputes but in recent years has risen in stature and scope. It made headlines last July by issuing a timeline for US forces to pull out of Uzbekistan, a move that led some to say the organization had emerged as a powerful anti-US bulwark in the region. Meanwhile, talks are under way to amend the group's mission statement to include, among other things, increased military cooperation, intelligence sharing, and counterterrorism drills. There is growing speculation that Iran, currently one of four observers to the SCO, may soon join the organization. Its president is expected to be present at the Shanghai summit. Originally called the Shanghai Five, the SCO formed in 1996 largely to demilitarize the border between China and the former Soviet Union. In 2001, the organization added Uzbekistan and renamed itself the SCO. Mongolia won observer status in 2004; Iran, Pakistan, and India became observers the following year. The SCO has isen in regional prominence, tackling issues of trade, counterterrorism, and drug trafficking. The organization, which unlike NATO is not yet a mutual defense pact, is expected to hold joint military exercises in Tajikistan later this year, as well as counterterrorism drills in Russia's Ural Mountains next year. Some experts cite a convergence of interests among members in recent years, including improved ties between China and Russia and the perceived threat posed by US forces in the region. Others say the SCO is being used by Russia and China as a vehicle to assert their influence in Central Asia and curb US access to the region's vast energy supplies. SCO members say US bases in the region, established in the wake of 9/11, were not meant to be permanent and were only installed to assist the US-led war in Afghanistan. China and Russia have chafed at the US military presence in Central Asia, an energy-rich region both consider within their sphere of influence. Russia views the US presence in the post-Soviet region, including the eastward expansion of NATO and its growing presence in Afghanistan, with increasing suspicion. Many in Moscow argue these so-called color revolutions were the work of US-funded nongovernmental organizations. Beijing sees the US military presence along its western border as part of Washington's strategy to contain China, experts say. Some experts say a stronger SCO, particularly one with a military component and Iran as a full member, might serve as a check to US interests and ambitions in the region. An expanded SCO would control a large part of the world's oil and gas reserves and nuclear arsenal," David Wall, an expert on the region at the University of Cambridge's East Asia Institute, told the Washington Times. "It would essentially be an OPEC with bombs." Iran's ambassador to Kazakhstan recently said Iran was ready to join the SCO but that no timeframe was yet in place. Iranian membership "would allow China and Russia to influence more positively Iran's foreign policy and, by implication, the Muslim world," writes Kaveh Afrasiabi, an expert on Iran, in the Asia Times. The Shanghai summit will be the second opportunity for President Mahmoud Ahmadinejad to meet directly with Russian President Vladimir Putin. Experts say Iran sees the SCO as a club of like-minded states important to its geo-strategic interests in Central Asia. The SCO also complements Iran's so-called "looking East" foreign policy, says Mohsen Sazegara, an Iranian dissident, policy activist, and until recently, professor at Yale University. He says Iran has strong historical, cultural, and economic ties with many of the Central Asian countries. Iran also wants to cultivate a stronger relationship with larger states like India and China. China gets a lot of energy from Iran and in the future wants to get more. Part of Iran's foreign policy, at least in the mind of the Supreme Leader, is to be anti-US, therefore Iran views the SCO as a potential guarantor of future security, experts say. Membership, for example, could offer Iran shelter from the international pressure put on Tehran to end its uranium-enrichment program. Yet US officials are puzzled as to why China and Russia would want to bring Iran into the organization. On June 3, Defense Secretary Donald Rumsfeld told a gathering of defense experts in Singapore, "It strikes me as passing strange that one would want to bring into an organization that says it is against terrorism one of the leading terrorist nations in the world: Iran."
Bush Sneaking North American Super-state Without Oversight?
(Mexico, Canada partnership underway with no authorization from Congress)
June 13….(WND) Despite having no authorization from Congress, the Bush Administration has launched extensive working-group activity to implement a trilateral agreement with Mexico and Canada. The membership of the working groups has not been published, nor has their work product been disclosed, despite two years of massive effort within the executive branches of the US, Mexico and Canada. The groups, working under the North American Free Trade Association office in the Department of Commerce, are to implement the Security and Prosperity Partnership, or SPP, signed by President Bush, Mexican President Vicente Fox and then-Canadian Prime Minister Paul Martin in Waco, Texas, on March 23, 2005. This trilateral agreement, signed as a joint declaration not submitted to Congress for review, led to the creation of the SSP office within the Department of Commerce. The SPP report to the heads of state of the US, Mexico and Canada, released June 27, 2005, lists some 20 different working groups spanning a wide variety of issues ranging from e-commerce, to aviation policy, to borders and immigration, involving the activity of multiple US government agencies. The working groups have produced a number of declarations of agreement. The Canadian and Mexican governments each have SPP offices comparable to the US office. Geri Word, who heads the SPP office within the NAFTA office of the US Department of Commerce affirmed to WND last Friday in a telephone interview that the membership of the working groups, as well as their work products, have not been published anywhere, including on the Internet. Why the secrecy? "We did not want to get the contact people of the working groups distracted by calls from the public," said Word. She suggested to WND that the work products of the working groups was described on the SPP website, so publishing the actual documents did not seem required. WND can find no specific congressional legislation authorizing the SPP working groups. The closest to enabling legislation was introduced in the Senate by Sen. Richard Lugar, R-Ind., on April 20, 2005. Listed as S. 853, the bill was titled "North American Cooperative Security Act: A bill to direct the Secretary of State to establish a program to bolster the mutual security and safety of the United States, Canada, and Mexico, and for other purposes." The bill never emerged from the Senate Foreign Relations Committee. In the House of Representatives, the same bill was introduced by Rep. Katherine Harris, R-Fla., on May 26, 2005. Again, the bill languished in the House Subcommittee on Intelligence, Information Sharing, and Risk Assessment. WND cannot find any congressional committees taking charge for specific oversight of SPP activity. WND has requested from Word in the US Department of Commerce a complete listing of the contact persons and the participating membership for the working groups listed in the June 2005 SPP report to the trilateral leaders. In addition, WND asked to see all work products, such as memorandums of understanding, letters of intent, and trilateral agreements that are referenced in the report. Many SPP working groups appear to be working toward achieving specific objectives as defined by a May 2005 Council on Foreign Relations task force report, which presented a blueprint for expanding the SPP agreement into a North American Union that would merge the US, Canada and Mexico into a new governmental form. Referring to the SPP joint declaration, the report, entitled "Building a North American Community," stated: The Task Force is pleased to provide specific advice on how the partnership can be pursued and realized. To that end, the Task Force proposes the creation by 2010 of a North American community to enhance security, prosperity, and opportunity. We propose a community based on the principle affirmed in the March 2005 Joint Statement of the three leaders that "our security and prosperity are mutually dependent and complementary." Its boundaries will be defined by a common external tariff and an outer security perimeter within which the movement of people, products, and capital will be legal, orderly, and safe. The CFR task force report called for establishment of a common security border perimeter around North America by 2010, along with free movement of people, commerce and capital within North America, facilitated by the development of a North American Border Pass that would replace a US passport for travel between the US, Canada and Mexico. Also envisioned by the CFR task force report were a North American court, a North American inter-parliamentary group, a North American executive commission, a North American military defense command, a North American customs office and a North American development bank.
A Jordanian Sting Operation Led US to Zarqawi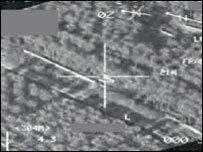 June 13….(DEBKA) The final breakthrough in the long pursuit of the most blood-stained terrorist of them all, Abu Musab al-Zarqawi, came from Jordan. The source was Ziyad Halaf al Karbouli, also known as Abu Hufeiza, one of the lowlifes Zarqawi employed to attack and rob the convoys plying Baghdad's main supply route across the Jordanian border and murdering their Iraqi or Jordanian drivers. Foreigners riding along were taken hostage. DEBKA reveals that he was picked up, not by chance, but in consequence of a well-laid Jordanian sting operation set up and executed by King Abdullah's old unit, The Riders of Justice of Jordan's 71st Commando Brigade, and on his orders. Jordanian intelligence had a score to settle with Zarqawi's highway robber-in-chief. Last September, he kidnapped a Palestinian called Khaled Da Siko, who was an important Jordanian undercover agent, assigned with penetrating Zarqawi's following. The abduction took place in Ruthba in western Iraq. When Abu Hufeiza asked Zarqawi what to do with his captive, he was told to execute him forthwith, which he did. From that moment, Jordanian intelligence never let up on their efforts to lay hands on the kidnapper to exact revenge. The Riders of Justice infiltrated western Iraq at the beginning of 2006 and scoured al Qaim, Ruthba, Falujja and Ramadi for the wanted man. At some point, they realized that even if they overpowered his bodyguards and killed him, they would never make it back to Jordan past Zarqawi's killers. It had become necessary to go for the boss, who was in any case under sentence of death in the kingdom. In early April therefore, a decision was taken in Amman to lure Abu Hufeiza into entering the kingdom in defiance of Zarqawi's prohibition. Double agents held out an offer of a Jordanian base for al Qaeda, plus information on ways to lay hands on the hundreds of millions of dollars flowing through the funding channel between Jordan and Iraq. Abu Hufeiza swallowed the bait. He was dazzled enough to picture himself handing the rich booty over to Abu Zarqawi and being promoted to his Number Two in al Qaeda's Iraq hierarchy by his grateful master. The moment he and his bodyguards set foot on Jordanian soil, all got up as Iraqi businessmen on a shopping trip, the trap snapped shut; they were surrounded by the Riders of Justice and hauled to Amman for questioning. DEBKA's counter-terror sources report that Abu Hufeiza held nothing back from his Jordanian interrogators. He was the source of the first real lead to Zarqawi's location to be made available to the US command and intelligence in Iraq. Abu Hufeiza also gave away certain members of the Butcher of Baghdad's command group. Here is a summary of the data the Jordanians extracted from him: The name of al Qaeda chief's chief of operations, Yassin Harabi, an Iraqi Sunni codenamed Abu Obeida. Going down the chain of command, he identified Yunas Ramlawi, a Palestinian from the West Bank town of Ramallah, and Muhammad Majid, a Saudi Arabian known as Abu Hamza. The descriptions he gave the Jordanians were good enough for identikit portraits and betrayed their hideouts, how they stayed in touch with Zarqawi and their movements. This data haul Jordanian intelligence whipped across to Washington where analysts went to work on it and rushed their findings to American headquarters in Baghdad. All of a sudden, the US military in Baghdad had an intelligence bonanza instead of chance identities of the odd Zarqawi adherent which was all they had to work with before. From Abu Hufeiza Jordanian intelligence had extracted the first clue to the location of the safe house near Baquba, where Zarqawi was actually in conference with his senior commanders. The next link in the chain came from a senior Zarqawi commander in Iraq, who fell into American hands and was persuaded to part with the final steps that brought two US 500-pound bombs crashing down on Zarqawi's last address. US commander General George W. Casey and American ambassador Zalmay Khalilzad ordered the input examined and cross-referenced, and it proved solid enough to set the attack in motion.
Israel Launches Raids into Gaza in Retaliation Against Rocket Attacks
June 13….(FOJ) Israel has launched a number of air-strike raids into Gaza in recent days targeting key figures in Palestinian rocket attacks. Last week one such raid reportedly resulted in the deaths of a family on a Gaza beach, however later reports indicate the family deaths were caused by land-mines planted by Hamas to defend against IDF soldiers. Today Israel used helicopter gun-ships to target another Hamas militant, and it I has reportedly resulted in killing 10 people, including the militant, two children and three medical workers who rushed to the scene of an initial blast. Palestinian president, Mahmoud Abbas, condemned the air-strike, calling it "state terrorism." The deadly airstrike came just hours after hundreds of Palestinian police loyal to Abbas went on a rampage against the Hamas government, riddling the parliament building and Cabinet offices with bullets before setting them ablaze in retaliation for an attack by Hamas gunmen in the Gaza Strip. The Israeli military said its aircraft targeted Hamas militants traveling on a mission to launch Katyusha rockets at southern Israel. Killed was Hamoud Wadiya, Islamic Jihad's top rocket launcher, and an unidentified person in his van, whom the Israeli military identified as another Palestinian militant. Islamic Jihad swiftly vowed revenge.
Where the Spirit of the Lord is, There is Liberty
June 13….(FOJ) Thanks to Rick Michelena for sending me this brief article about a man in Texas who has taken up an effort to remind Americans of our precious heritage, and the liberty and freedom we enjoy because of the heroism of our Founding Fathers. Rick Carr undertook to make a wooden replica of the Liberty Bell that resides in Philadelphia. Rick's work has become a ringing alarm that Liberty is a gift from God Almighty!
| | |
| --- | --- |
| | The Liberty Bell project began a number of years ago on a visit to Philadelphia where I came face to face with the bell. As an American, a veteran and a Christian, I could not help but stand in awe and in humble pride. Bells are rung in celebration and on solemn occasions. They are wonderful to hear and to see. The Liberty Bell is also inscribed with the Old Testament Bible verse Leviticus 25:10 "Proclaim Liberty throughout all the land, unto all the inhabitants thereof." |
The Liberty Bell represents celebration, solemn reverence and our Christian heritage all in one elegant symbol. I have resolved then to bring this singular American icon to more people. As a part of the Independence Day celebration at Sagemont Church in Houston, Texas, with patriotic music and dramas, the stage was set for my wooden Liberty Bell to peal the sound of freedom, and swing and ring it did with the aid of a synthesizer. The audience rose to their feet and cheered as the Liberty Bell could be heard ringing above the roar. We live in a great nation!
| | |
| --- | --- |
| The bell is constructed of ¾" Baltic Birch plywood, and the base is built out of 7 inch by 18 inch engineered beams. The legs were fashioned with a bandsaw from these beams and became one of the most elegant parts of this project. The axles and metal work were formed from scrap metal from my neighbor's shop. The bell was primed and then painted with metallic antique bronze paint. Antiquing of the lettering and bands was accomplished using a mixture of black, slate and bronze colors. The base was stained and finished. The total weight of the bell and stand is 1,100 pounds with the bell and yoke weighing 300 pounds and the stand 800 pounds. The bell has been donated to Sagemont Church in Houston, Texas, where it is now on display. | |
It is my sincere hope that this wooden Liberty Bell replica will serve well the mission to remind those who view it that America is still "one nation under God, indivisible with liberty and justice for all."
Pakistan Pressured to Produce Khan 'Father of Islamic Bomb'
(UN desperate to question scientist after evidence of enriched uranium found at Iranian military site)
A.Q. Khan
June 12….(WND) With the US giving Iran until June 29 to accept or reject a package of incentives to end its nuclear program and Tehran defiantly stepping up enrichment activities, pressure is building on Pakistan's President Pervez Musharraf to allow access to nuclear scientist A. Q. Khan by International Atomic Energy Agency inspectors to discover what he knows about fresh traces of enriched uranium found on equipment used at an Iranian military site. US officials and UN inspectors believe Khan, the "father of the Islamic bomb," who remains under house arrest in Pakistan after confessing he had provided both Iran and North Korea with details of how to make their own nuclear bombs, has important information about Tehran's nuclear program. In January, IAEA inspectors found traces of highly enriched uranium, which could be weapons grade, in vacuum pumps at the destroyed and leveled Lavizan-Shian site in Tehran, a site Iran denied had been used for its nuclear work. The find casts further doubts on Iran's claims its program is intended only for peaceful purposes. According to a previous IAEA report, Iran has made 110 tons of feedstock gas, enough for 20 nuclear bombs if the entire amount was enriched. The Iranians claim to have only enriched "dozens of grams" of uranium so far. Despite pressure from Washington, Musharraf continues to resist pressure to let Khan be questioned by anyone. According to the Sunday London Telegraph, some believe Khan could implicate senior military and government figures if details of his nuclear network were known. Pakistan has attempted to deflect pressure from the US by declaring the case against Khan "closed." All 12 of his associates, arrested on suspicion of involvement in Khan's proliferation scheme, have been released by the government. As WND, MI6, Britain's secret intelligence service, has identified six Pakistani scientists, who previously worked for Khan and are now working in Iran's nuclear bomb program, who have been "advising al-Qaida on how to weaponize fissionable materials it has now obtained." MI6 and the International Atomic Energy Agency believe the scientists have played a major role in enabling Iran to be "well advanced in providing uranium enriched materials for nuclear bombs," said Alexander Cirilovic, a nuclear terrorism expert in Paris. Given the stakes, the discovery of highly enriched uranium in Iran and the US deadline, access to Khan is seen as crucial. "They want to squeeze Dr. Khan to use his statements as evidence for the upcoming meeting of the UN Security Council," said Gen. Hameed Gul, the former head of Pakistan's Inter-Services Intelligence. "Support from Beijing and Moscow would only be possible if the US is able to provide ample evidence, and Dr. Khan's words could be instrumental."
Hamas PM Calls For Resumption of Rocket Attacks
June 12….(AP) Prime minister Ismail Haniya has defended the firing of anti-Israeli rocket attacks into Israel by his radical Islamist movement Hamas's armed wing as a move to protect the Palestinian people. "Our actions on the ground are designed to protect the interests of the Palestinian people," Haniya told reporters Monday. "We have appealed in vain for a halt to the aggressions by the Israeli occupation against our people." Dozens of rockets were fired by Hamas over the weekend following the death of eight Palestinians on a beach in the northern Gaza Strip, apparently the result of an Israeli shell. Hamas, which formed its first government in March, had largely held off such attacks since the start of last year under the terms of an agreement with the moderate Palestinian president Mahmud Abbas. Israel, which has assassinated several heads of Hamas in the past, issued thinly veiled threats against the current leadership over the weekend. Defense Minister Amir Peretz said that the army had "many means at our disposal, and will use them against any element implicated in the firing (of rockets), at both the planning level and in carrying them out." Haniya however was unimpressed. "These repeated threats reveal the political heresy of certain Israeli officials," he told reporters.
FOJ Note: The defense of rocket attacks by Haniyeh is tantamount to an announcement of war against Israel. The so-called "occupation" is at best debatable, and Israel has tried every conceivable means in the world to trade the land for peace.
Hamas Raises Challenge to Abbas Referendum Decree
| | |
| --- | --- |
| | Palestinian Fatah legislator and chief negotiator with Israel Saeb Erekat, left, reacts against the Hamas' proposal to block President Mahmoud Abbas' efforts to hold a national referendum, during a special session to discuss the national referendum at the Palestinian Legislative Council in the West Bank town of Ramallah, Monday, June 12, 2006. The Palestinians' Hamas-dominated parliament mobilized on Monday to try to block President Mahmoud Abbas' efforts to hold a national referendum on a proposal that would implicitly recognize Israel's right to exist. |
June 12….(AP) Hamas mounted a legislative challenge today to President Mahmoud Abbas's planned referendum on a statehood manifesto that is at the core of his power struggle with the governing Islamist group. The Palestinian parliament convened to consider a Hamas motion to declare illegal the July 26 referendum over a political document that implicitly recognizes Israel by envisaging a Palestinian state alongside it. Hamas, which formed a government after winning a January election, has a majority in the legislature. But there appeared to be little chance Abbas, a moderate with wide presidential powers, would consider passage of the motion binding. A vote in parliament was expected later in the day. "Of course, we have made clear that the entire session is illegal," said Rudwan al-Akhras, a legislator from Abbas's Fatah faction, signaling more political tussling ahead. Israel, which quit the Gaza Strip last year, has pledged to hold on forever to parts of the West Bank where major Jewish settlement blocs are located. The World Court considers all settlements Israel has built on occupied land illegal. Palestinian political tensions again flared into violence: in Gaza, a Hamas militant was killed in an exchange of fire with members of Abbas's Fatah faction. In a separate incident, gunmen shot and wounded a Fatah man. A sharp surge in Israeli-Palestinian violence along the Gaza frontier and a declaration by Hamas, a group dedicated to Israel's destruction, that a 16-month-old truce had ended, have made chances for peacemaking even more remote. In a radio interview, a senior member of Israeli Prime Minister Ehud Olmert's party threatened Palestinian Prime Minister Ismail Haniyeh of Hamas with assassination if the group renewed suicide bombings in Israel. "Yassin and Rantissi are waiting for you, Haniyeh, if you implement the same stance of liquidating Jews, indiscriminate firing, and suicide terror attacks aimed at paralyzing Israeli society anew," Hanegbi said. He was referring to Sheikh Ahmed Yassin, a co-founder of Hamas, and Abdel-Aziz al-Rantissi, another leader of the Islamic militant group. Both were assassinated in Israeli missile strikes in Gaza in 2004. Asked about Hanegbi's comments, an aide to Olmert suggested the lawmaker had spoken on his own initiative. Hamas has carried out nearly 60 suicide bombings in Israel after the start of a Palestinian uprising in 2000. Since ending the ceasefire, Hamas has fired dozens of rocket barrages from Gaza into Israel.
Iran Rebuffs US Terms for Talks
June 12….(Jerusalem Post) Iran insisted Monday on its right to enrich uranium, expressing reluctance to suspend the key nuclear process as a condition for negotiations over a package of incentives offered by the world powers. Iran has not responded formally to the incentives that are intended to persuade it to step back from enrichment. But it has said that parts of the package were acceptable, others were not, and the key issue of uranium enrichment - a process that can make fuel for a nuclear power plant or material for an atomic bomb - needed clarification. At a news conference Monday, Iranian spokesman Gholam Hossein Elham gave no indication of when Iran would reply to the package presented June 6. When asked if Iran would suspend enrichment for the sake of negotiations, as the world powers, notably the United States, have demanded, Elham avoided a direct answer, but repeated the government line that enrichment was Iran's "obvious right." "Our country will not negotiate over its obvious rights," he said. "This is a non-negotiable issue." New evidence has come to light indicating that Iran is engaged in an as-yet-undeclared nuclear development project intended for military use, The Daily Telegraph reported Monday. The project, codenamed Zirzamin 27, has caused concern among nuclear experts in the International Atomic Energy Agency (IAEA) in Vienna, who are demanding a full disclosure from Iran. Ever since 2003, when UN inspectors found enriched uranium at the Teheran-area Lavizan military base, many have suspected Iran of developing a secret military nuclear program. Now, evidence suggests that this is, in fact, the case-that the Iranians have moved the Lavizan project to a new, top-secret site outside Teheran. Although the exact location of the project is unknown, the name Zirzamin-"basement" in Farsi- implies that the research laboratories involved in the project are underground. IAEA officials are currently studying reports of Zirzamin 27's activities. One diplomat who works with the IAEA called this "a truly alarming development" and said it "indicates that the Iranians remain committed to developing nuclear weapons, despite their claims, That their nuclear ambitions are completely peaceful."
WEEK OF JUNE 4 THROUGH JUNE 11
Russia Urges Israel Against Iran Attack
June 9….(Jerusalem Post) Russia sent messages to Israel through US intermediaries recently, voicing opposition to a possible military attack on Iran's nuclear facilities, The Jerusalem Post has learned. While Israel and Russia have good relations and a direct line of communications, the Russians chose to use the US to deliver this message of military restraint out of a belief that Jerusalem pays closer attention to messages from Washington. According to assessments reaching Jerusalem, while the Russians don't want to see Iran get the bomb, they believe this may still be a decade away and that in the meantime diplomatic efforts might succeed in keeping Teheran from reaching that point. Moscow is concerned any military conflagration would eventually spill over the Russian-Iranian border into the Caucasus, central Asia and even Chechnya, and be detrimental to Russian interests. Washington, according to these assessments, does not believe that Russian opposition to UN Security Council sanctions against Iran is motivated by anti-American sentiment, but rather by the belief that a military action in Iran would severely destabilize the region. The Russian concern, according to this assessment, is that UN sanctions would be the start of a "slippery slope" leading inevitably to military action, just as was the case with Iraq. One source of Washington and Moscow's different tactical approaches toward Iran stems from different assessments regarding when Iran may "go on-line." While Washington is closer to Israel's position that the point of no return is when the Iranians have mastered the technology to create a bomb, for the Russians "D-Day" is when the Iranians have actually built a bomb.
Since the Russians believe this may be some five to 10 years down the line, they feel there is more time to exhaust the diplomatic approach. Despite this, the Russians, according to recent assessments, were taken by surprise at the pace of the Iranian nuclear program, and did not believe they were as far along as is apparently the case. According to assessments reaching Jerusalem from Washington, the US has no intention of either allowing Teheran to enrich uranium on Iranian soil or to assist it in building civilian nuclear capabilities. These assessments contradict press reports this week claiming that the diplomatic package presented to Iran on Tuesday and supported by the US leaves open the possibility in the distant future that Teheran would be able to enrich uranium on its own soil. According to a Washington Post report, this concession - along with a US promise of aid for Iran's civilian nuclear energy program, would be conditioned on Iran suspending its nuclear work until the International Atomic Energy Agency determined that the program was peaceful. In addition, Iran would also need to convince the UN Security Council that it was not seeking a nuclear weapon, a process that administration officials were quoted this week as saying could take as long as 30 years. But according to the assessments reaching Jerusalem, Washington has no interest in letting Iran enrich any quantity of uranium, because even the enrichment of a small amount would necessitate research and development that could eventually allow Teheran to master the technology needed to create nuclear weapons. These assessments say that it would also be extremely far-fetched to imagine the US assisting an Iranian civilian nuclear program. The US remains in favor of a Russian proposal of a joint Iranian-Russian venture whereby Russia would enrich the uranium on its own soil on Iran's behalf. This is a model that could be adopted elsewhere as well, as rising energy prices are expected to propel other countries into the development of nuclear energy.

Congress to Hold Hearings into OKC Bombing
(Examining foreign connection to plot, including Arab terrorists)
June 9….(excerpt from WND) In what some on Capitol Hill are calling a surprising decision, Rep. Henry Hyde, R-Ill., has given the nod for hearings into the long-debated question of whether those responsible for the bombing of the Oklahoma City federal building had help from any foreign source. Spurred to action by Rep. Dana Rohrabacher, R-Calif., Hyde has given Rohrabacher's Oversight and Investigations Subcommittee of the House International Relations Committee the wide-ranging authority to conduct interviews and subpoena documents related to the April 19, 1995, terrorist attack that left 168 dead, 19 of them children. Forecasting the areas of particular interest the congressional investigation could take, Rohrabacher promised to look carefully for any evidence linking the cabal to Arab terrorists and or to a German national in this country illegally in 1995, Andreas Carl Strassmeir. In his letter seeking authority for hearings, Rohrabacher wrote: "It is highly likely that the Arab connection and/or the Strassmeir connection played a significant role in the planning and execution of the murderous bombing of the OKC federal building. In both possible scenarios, the official investigation fell short and further investigation has been discouraged ever since." Specifically, Rohrabacher said that Terry Nichols' trips to the Philippines would be examined for links to a theory that he was actually meeting with Middle East radicals who were providing him with support.
Iran Has Until mid-July to Mull Atomic Offer: EU
June 9….(AP) European Union president Austria said on Friday Iran has until the Group of Eight (G8) summit in July to consider an offer of incentives to suspend its nuclear enrichment program. The offer, which EU foreign policy chief Javier Solana personally delivered to Tehran earlier this week, was prepared by Germany, France and Britain and is backed by the EU, United States, Russia and China. Asked what would happen if Iran did not accept the offer, Austrian Chancellor Wolfgang Schuessel told the Frankfurter Allgemeine Zeitung: "This will be discussed within the framework of the G8. Iran has until the world economic summit in July to think it over." President Bush said on Friday Iran "has weeks, not months" to respond to the proposal. His comments represent the first clear deadline for Iran to respond to the offer. Originally, Russia and Germany had said they expected Iran to respond by the end of this month. US officials have said they expected an answer from Iran by the time of the summit, though have avoided making it a hard-and-fast deadline. The G8 summit will be held in St. Petersburg, Russia on July 15-17 and Iran's nuclear ambitions is expected to be one of the main topics of discussion. Tehran says it wants only to produce low-enriched uranium to generate electricity. But many countries suspect Iran, the world's fourth-biggest oil producer, seeks to purify uranium to the extremely high levels needed to fuel atomic weapons. A powerful Iranian cleric used Friday prayers to send a clear message to the six world powers that prepared the offer, that they will never stop Iran from making nuclear fuel. "Now they want to deprive us of many advantages. The package they have brought is a package that is good for themselves and is not appropriate for the Iranian people," Ayatollah Ahmad Jannati told worshippers in Tehran. Jannati heads the Guardian Council, Iran's highest constitutional watchdog. The council does not directly make nuclear policy, a task Supreme Leader Ayatollah Ali Khamenei has entrusted to the Supreme National Security Council. The latest report by the Vienna-based International Atomic Energy Agency (IAEA), released on Thursday, appeared to give credence to Jannati's comments. The IAEA said Iran had this week launched a fresh round of uranium enrichment, a process that can produce fuel for power plants or bombs, just as Solana delivered the offer. He did not set any deadline for a response. But European and US officials have made it clear they would not wait months for Iran to respond to the offer of civilian nuclear technology, security guarantees and other benefits if Iran freezes nuclear fuel production. The offer also threatens Iran with economic and political sanctions if it rejects the offer. "There is a chance now with the way things have changed in the past couple of weeks to get a diplomatic solution and that's what everyone wants to see," British Prime Minister Tony Blair said at a news conference in Paris with French President Jacques Chirac. Chirac said the Islamic republic would not be allowed to develop the bomb: "We can't accept that it carries out a process that could in reality lead to the creation of a nuclear weapon." Schuessel said Iran had an obligation to demonstrate that its nuclear ambitions were peaceful as it said they were.
Israeli Airstrike Kills Top Hamas "Terror" Enforcer in Gaza
June 9….(Fox News) The Palestinian government's security chief and a key player in rocket attacks on Israel was killed Thursday in an Israeli air strike on a Palestinian militants' training camp. The Israeli military confirmed striking the Popular Resistance Committees camp in the southern Gaza town of Rafah, saying militants there were planning a large-scale attack on Israel. It said "the camp was the target" when asked if Jamal Abu Samhadana, the No. 2 man on Israel's wanted list, had been the target. Hospital officials said his body was incinerated in the strike, but his face was recognizable. Three other militants were killed and 10 were wounded by the four missiles fired at the training camp. The attack knocked out electricity in the area, hampering rescue efforts and attempts to ascertain casualties, police said. Abu Samhadana, leader of the small Popular Resistance Committees faction, was a key player in rocket attacks on Israel and a suspect in the fatal 2003 bombing of a US convoy in the Gaza Strip. His recent appointment as director general of the Hamas government's Interior Ministry infuriated both Israel and Hamas' Fatah rivals, led by Palestinian President Mahmoud Abbas. It also helped set the stage for recent Hamas-Fatah violence that has killed 10 people and raised the specter of all-out civil war. Abu Samhadana, a 43-year-old explosives expert, had been a key target for Israel, moving stealthily and switching cars and hideouts, despite his promotion to security chief by the Hamas-led government. He and other militants had been about to enter the training camp in the former Jewish settlement of Rafiah Yam when the missiles struck. In the darkness, illuminated only by flashlights, a small pool of blood could be seen staining the ground, and people lifted pieces of flesh to bury them with him. "This is a criminal assasination and Palestinians have the right to respond to this ugly crime by all means," said Khaled Abu Hilal, an Interior Ministry spokesman. "Abu Samhadana paid with his life for the freedom and dignity of his people." Abu Sharif, one of the top commanders of the Popular Resistance Committees, vowed through loud speakers mounted on a car that carried him in Rafah to send suicide bombers, rockets and gunfire against Israel to avenge Abu Samhadana's death. "God willing, our retaliation shall come," Abu Sharif said. "It will not be by statements, but by rockets toward (the southern Israeli town of) Sderot and all the Zionist community. It will be by self-sacrificing martyrs who will blow up themselves in every corner." Thousands of mourners, shouting "Revenge, revenge," marched to the morgue where his body lay. His scorched body was bundled onto a stretcher, hoisted over the crowd's shoulders, and paraded around the hospital compound. Koranic verses issued forth from mosque minarets in a sign of mourning. Reaction to his death swept through the Rafah refugee camp where Abu Samhadana had lived. Ordinarily after an Israeli assassination, gunmen and relatives take to the streets. But the death of one of the most renowned militants in the Palestinian territories brought out nearly all of the thousands of residents of the camp, and men, women and children packed the streets, some streaming to the hospital, some standing outside their homes, or on balconies. Dozens fired in the air and marched through the camp's streets. Gunmen from all of the Palestinian factions streamed into the streets. A neighbor, Ibrahim Atwan, 45, called Abu Samhadana's death "a big loss for all Palestinians." "He used to tell us as neighbors that his wish was to be killed and to receive the honor of martyrdom, and he got it. I feel humbled because men like him gave their lives as a price for their beliefs, and to defend us." His wife, Iman, said she hoped that "one of my children will follow in his footsteps."
Focus on Jerusalem Ministry Announcement
June 8….(FOJ) The June articles will be posted later this month, as I have been battling with a bronchitis-related illness the past couple of weeks and haven't yet concluded my research and editing on the newest projects. The coming articles will be entitled, "The Bible and Palestine", and "The Prince of Persia's & Ezekiel 38". Focus on Jerusalem Prophecy Ministry is also pleased to be able to inform its Central Kentucky readers that it will join with the fellowship at Sand Springs Baptist Church of Lawrenceburg, Kentucky on July 28 (6:00-8:00pm) for an in depth power-point presentation on Ezekiel 38 and 39 and the current situation involving Iran and its drive for the acquisition of nuclear weapons. The thrust of Iran's militant motivation and penchant for terrorist related activity involves the demonic conspiracy to drive the nations toward the annihilation of Israel. The current president of Iran has even been bold enough to assert that Israel should be wiped off the face of the earth, and that Europe bears the responsibility of inflicting the curse of the state of Israel on the Islamic Middle East. Focus on Jerusalem Prophecy Ministry would like to take this opportunity to thank everyone for continuing to follow FOJ and for continuing to Focus on the soon coming of our Lord and King, Jesus Christ!
Marriage Amendment Failure Reveals Impact of Cultural War in a Declining America
June 8….(Bill Wilson/KIN) The cultural chasm between the vast majority of Americans who want traditional marriage protected and the representatives they choose that would by default legalize sodomy and sexual perversion was never more evident than in the 49-48 Senate vote against a constitutional amendment defining marriage between a man and a woman. The rejection of the marriage covenant as given by God Himself to Adam and Eve is a large step toward the defilement of the temple as prophesied in Revelation because once the underpinnings of God are rejected in society, the doors are open for a complete disregard for the sanctity of God and His purpose on earth. Senate Democrats, except Ben Nelson of Nebraska and Byrd of West Virginia, led the charge on Capitol Hill by voting against defining marriage between a man and a woman. In describing the vote on Capitol Hill, Kansas Senator Sam Brownback said the Democrat Party locked arms against the marriage amendment. The Democratic Party is standing along with a handful of Republican against an overwhelming majority of Americans who believe that marriage should never be allowed between members of the same sex. A resounding example is Tuesday's vote in Alabama, which became the 20th state to amend its constitution to define marriage between a man and a woman, by an 80% margin. Also Pennsylvania's House of Representatives Tuesday passed by a 136-61 margin an amendment to the state's constitution defining marriage between a man and a woman. The amendment will now go to the Pennsylvania Senate, where it is expected to pass by a wide margin. But even at the state level, those who oppose defining marriage between a man and a woman are Democrats. They try to block traditional marriage at the state level as well as at the national level. Now here is the hard pill to swallow: Americans, both Democrat and Republican, want marriage to remain between one man and one woman. But there is an element of established political power, called cultural Marxists that want to destroy America by destroying its values. They are found mainly in the Democratic Party, but many Republicans join in as well. They are led by the finances of the National Education Association, Planned Parenthood, abortion rights activists, homosexual rights activists, all who have hijacked the Democratic Party and parts of the Republican Party. They have brainwashed minds and have lined politicians' pockets with money. The only line of defense that stands in the way of the fall of America—God fearing people who believe in Bible-based morals and true religion. These are people who do not view the world in terms of the politics of Democrats and Republicans, but rather hold a Holy Spirit worldview. Jesus said in Matthew 11:12, "the kingdom of heaven suffers violence, and the violent take it by force." And now more than ever we must lift up a shout against these evildoers in every public and private venue and cast our votes against them and turn this nation from its wickedness otherwise we will soon not have a nation. For marriage is the foundational institution of God's economy, without it society is destroyed.
Al-Qaida in Iraq's al-Zarqawi 'Terminated'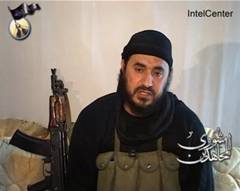 June 8….(MSN) Abu Musab al-Zarqawi, al-Qaida's leader in Iraq who led a bloody campaign of suicide bombings and kidnappings, has been killed in an air strike, US and Iraqi officials said Thursday, adding that his identity was confirmed by fingerprints and a look at his face. It was a major victory in the US-led war in Iraq and the broader war on terror. In a statement, President Bush said US forces delivered justice. Prime Minister Nouri al-Maliki said al-Zarqawi was killed along with seven aides Wednesday evening in a remote area 30 miles northeast of Baghdad in the volatile province of Diyala, just east of the provincial capital of Baqouba, al-Maliki said. Al-Qaida in Iraq confirmed al-Zarqawi's death and vowed to continue its "holy war," according to a statement posted on a Web site. "We want to give you the joyous news of the martyrdom of the mujahed sheik Abu Musab al-Zarqawi," said the statement, signed by "Abu Abdel-Rahman al-Iraqi," identified as the deputy "emir" or leader of al-Qaida in Iraq. "The death of our leaders is life for us. It will only increase our persistence in continuing holy war so that the word of God will be supreme." Loud applause broke out among the reporters and soldiers as al-Maliki, flanked by US Ambassador Zalmay Khalilzad and US Gen. George Casey, the top US commander in Iraq, told a news conference that "al-Zarqawi was eliminated." But any hopes the Jordanian-born terror leader's death would help stem the violence in Iraq were dimmed hours later when a car bomb exploded in a Baghdad market, killing 19 and wounding 65. The announcement about al-Zarqawi's death came six days after he issued an audiotape on the Internet, railing against Shiites in Iraq and saying militias were raping women and killing Sunnis and the community must fight back. Since his emergence following the US-led invasion of Iraq, Al-Zarqawi had become Iraq's most wanted militant, as notorious as Osama bin Laden, to whom he swore allegiance in 2004. The United States put a $25 million bounty on al-Zarqawi, the same as bin Laden.His fighters led a wave of kidnappings of foreigners, killing at least a dozen, including Arab diplomats and three Americans. Al-Zarqawi himself is believed to have wielded the knife in the beheadings of two of the Americans, Nicholas Berg and Eugene Armstrong, and earned himself the title of "the slaughtering sheik" among his supporters. He has also been a master Internet propagandist, spreading the call for Islamic extremists to join the "jihad" or holy war in Iraq. His group posted gruesome images of beheadings, speeches by al-Zarqawi and recruitment videos depicting the planning and execution of its most daring attacks.
Al Qaeda Tabs Abdallah Bin Rashid al Baghdadi, as Abu Musab al Zarqawi's Successor
June 8….(DEBKA) DEBKAfile's counter-terror sources reveal Western intelligence agencies dealing with terrorists in the region know nothing about the new man. Al Qaeda has already vowed to fight on after Zarqawi's death in a statement on its web site. DEBKAfile discloses: Zarqawi's death leaves Wariya Arbili as the most senior al Qaeda player in Iraq. He is chief of al Qaeda's second largest affiliate in Iraq, Ansar al-Sunna, an organization which controls large tracts of the country, especially in parts of Kurdistan, with a foothold in Kirkuk and Mosul as well as Tal Afar to the north and sections of the Sunni triangle. DEBKAfile's counter-terror sources reveal that a quarrel which flared recently between Arbili and Zarqawi led to Osama bin Laden naming a new worldwide operations chief with authority over both. He is an Iraqi from the north, known only by his nom de guerre, Abdulhadi al-Iraqi, and he replaces Abu Farj al-Libi who was captured by Pakistani forces. Bin Laden's choice of an indigenous Iraqi ops chief pointed to the high importance the al Qaeda leader attaches to the Iraq warfront for the future of his organization. Abdulhadi now faces the urgent task of bringing order to al Qaeda's ranks, which are packed with foreign adherents, and Iraqi affiliates to avert a bloody power struggle among commanders.
Iran Leader's Aide: Jews are A Filthy People
June 8….(YNET) Jews are filthy people, and that is why they have been accused throughout history of spreading deadly disease and plagues, President Mahmoud Ahmadinejad's advisor Mohammad Ali Ramin told students during a visit at the town of Rasht, the Iranian news site Rooz Online reported Thursday. Ramin, a historian who serves as the president's most senior aide, is believed to be the man behind the regime's recent statements that the Holocaust is a myth. Historically, there are many accusations against the Jews. For example it was said that they were the source for such deadly disease as the plague and typhus. This is because the Jews are very filthy people. For a time people also said that they poisoned water wells belonging to Christians and thus killed them," the site quoted Ramin as saying. "I only know that Jews have been accused of such conspiracies and sabotage throughout history and have not performed well," he added. Ramin reiterated past statements made by President Ahamadinejad regarding the Holocaust, saying it was the cause for the Israeli occupation of the Palestinian territories, and claimed that Israel is responsible for Middle East crisis. "So long as Israel exists in the region there will never be peace and security in the Middle East," he said adding, "so the resolution of the Holocaust issue will end in the destruction of Israel."
Ahmadinejad: Iran Ready for Nuclear Talks
June 8….(AP) Iran's President Mahmoud Ahmadinejad said Thursday Iran was ready to discuss "mutual concerns" over his country's nuclear program, but he refused to first suspend uranium enrichment. His comments came a day after world powers backed off a demand that Iran commit to a prolonged moratorium on uranium enrichment, asking only for a suspension during talks on its nuclear program. Ahmadinejad did not say whether he accepted the proposal, part of a package of incentives in exchange for Iran suspending enrichment. Last week, the United States agreed last week to join France, Britain and Germany in talks with Iran. If the talks occur, it would be the first major public negotiations between Washington and Tehran in more than 25 years. However, Ahmadinejad insisted that Iran would never give up its right under the Nuclear Nonproliferation Treaty to produce nuclear fuel. "On behalf of the Iranian nation, I'm announcing that the Iranian nation will never hold negotiations about its definite rights with anybody, but we are for talks about mutual concerns to resolve misunderstandings in the international arena," Ahmadinejad told thousands of people in Qazvin, west of the capital Tehran. "Negotiations should be held in a fair atmosphere and on the basis of equality," he said. "If they think they can threaten and hold a stick over Iran's head and offer negotiations at the same time, they should know the Iranian nation will definitely reject such an atmosphere." Iran's top nuclear negotiator Ali Larijani has said the incentives package included both "positive steps" and "ambiguities that need to be cleared up." Tehran has said it will announce its position after carefully studying the package. "International monopolists have been defeated in the face of your resistance and solidarity, and have been forced to acknowledge your dignity and greatness," Ahmadinejad told the crowd, referring to the US and its allies. The United States and other Western nations suspect Iran's nuclear program is intended to produce weapons. Iran insists it is intended only to produce power, arguing it needs enrichment technology to produce fuel for atomic reactors that would generate electricity.
Senate Rejects Ban on 'Gay Marriage'
June 7….(WND) The Senate rejected a constitutional amendment to ban same-sex marriage, but supporters say the measure is gaining ground and today's vote should help energize the Republican base. The 49-48 tally was 11 short of the 60 needed to hold an up-or-down vote by the full Senate. A sponsor of the joint resolution, Sen. Sam Brownback, R-Kan., warned opponents will have to answer for their positions. "People are going to be responsible for this vote," he said. "We are making progress in America on defining marriage as a union between a man and a woman." Forty-five states have acted to define marriage in traditional terms, as a union between one man and one woman. But one GOP opponent, Sen. John McCain, R-Ariz., told the Senate he won't support the federal amendment because most Americans "are not yet convinced that their elected representatives or the judiciary are likely to expand decisively the definition of marriage to include same-sex couples." The joint resolution says: "Marriage in the United States shall consist only of the union of a man and a woman. Neither this Constitution, nor the constitution of any State, shall be construed to require that marriage or the legal incidents thereof be conferred upon any union other than the union of a man and a woman." Jan LaRue, chief counsel of Concerned Women of America, said in a statement it is "inconceivable that the US Senate didn't 'deem it necessary' to protect marriage by refusing even to vote on the amendment." "Our country cannot function with radically different definitions of what constitutes this sacred union," she said. "If the American founders could have imagined a time when same-sex 'marriage' would be forced upon the people by judicial fiat, they would have established a uniform rule of marriage in the Constitution just as they did for naturalization and bankruptcy." CWA says it supports a single-sentence amendment that would strictly define marriage as between one man and one woman, and not leave any further room for misinterpretation.
FOJ Note: The founding fathers of America in 1776 never imagined that the new country they were developing would ever sink so low as to consider that marriage was between anything other than a man and a woman. America has about exhausted all of its Common Sense!
Israel's West Bank Withdrawal a 'Threat to Jordan & Egypt'
(King Abdullah warns Israeli evacuation would foment regional instability)
June 7….(WND) Israeli Prime Minister Ehud Olmert's plan to unilaterally evacuate most of Judea and Samaria is a threat to Jordan and to Mideast regional stability, Jordan's King Abdullah said today. The king's statements follow similar protests from another US regional ally, Egypt. Senior officials there say they view the Israeli retreat as a possible threat to Egyptian security.Egyptian President Hosni Mubarak refused to support the plan at a press conference this past weekend with Olmert. "Such a unilateral step (as evacuating Judea and Samaria) would foster insecurity and doubts not only in the Palestinian Authority, but among the rest of the peace partners in the region," said Abdullah in an interview with Israel's Yediot Aharonot daily. Abdullah expressed fear that if an Israeli withdrawal is implemented, Jordan might be flooded with Palestinians trying to escape Judea and Samaria. "The Palestinians' homeland and their state should be on Palestinian soil, and nowhere else. Jordan will never be a substitute homeland for anybody." Abdullah said. Abdullah granted the interview in advance of a meeting scheduled for tomorrow with Olmert that is widely seen as the latest round of diplomatic presentations by the Israeli leader regarding his evacuation plan, which seeks to vacate most of Judea and Samaria, mountainous territory that borders Jordan and is within rocket firing range of Jerusalem, Tel Aviv and Israel's international airport. (Judea and Samaria also commonly is referred to as the West Bank) Abdullah's statements today are not the first time the king spoke out against the proposed evacuation. Last month, he reportedly expressed his reservation in a letter sent to President Bush urging the American leader to press Olmert toward Israeli-Palestinian negotiations. Abdullah reportedly told President Bush that he fears an Israeli withdrawal from Judea and Samaria could threaten his country. Since Israel conducted a similar pullout from the Gaza Strip last August, rockets have been fired regularly into nearby Jewish communities, Hamas has been elected to power and both Israeli and Palestinian officials have stated that Al Qaida has infiltrated the territory. Neighboring Egypt recently announced the terrorists who carried out April's deadly triple-bomb blasts in the Sinai resort town of Dahab trained in the Gaza Strip with Palestinians. They said Gaza-based terrorists helped finance the attack. Abdullah said he fears similar instability in following an Israeli withdrawal from Judea and Samaria withdrawal. "If riots break out in the West Bank, they could spread into the kingdom. When someone sneezes in the West Bank, they say here, Jordan can catch the flu," Abdullah said. Analysts here contend Olmert's evacuation plan would boost Hamas' power in Judea and Samaria. The terror group won last January's Palestinian parliamentary elections by a large margin. As part of its campaign platform, Hamas took credit for Israel's Gaza withdrawal and pledged a similar Israeli retreat from Judea and Samaria. Jordan has a strained relationship with Hamas, which it has been helping to diplomatically isolate. Jordanian officials announced last month security officers caught a large arms cache smuggled into the country by Hamas members. Jordanian television broadcast confessions by three Hamas militants who said they smuggled the arms for possible attacks against Jordanian officials and interests. Hamas has a history of anti-Jordan activity. Officials there say they caught several other arms caches in the past belonging to the terror group. Hamas chief Khaled Mashaal, a Jordanian citizen, was expelled in 1999 along with other leaders after a crackdown on the group following accusations of illegal activities. Also reportedly opposed to Olmert's Judea and Samaria evacuation plan is Egyptian President Mubarak, who refused to support the withdrawal when prompted by a reporter at a press conference with Olmert last week. A senior Egyptian official told WND Mubarak "vehemently" opposes any Israeli unilateral withdrawal. "Egypt is continually threatened by the anarchy in the Gaza Strip," the official said. "Elements in Gaza have aided and abetted plotters of terror attacks against our land and sovereignty. A unilateral withdrawal from the West Bank could bring similar anarchy on a larger scale there and spill over into (neighboring) Jordan." The official spoke on condition of anonymity, claiming an on-the-record interview concerning Olmert's evacuation plan could "complicate Egyptian diplomatic relationships." Egypt is said to be very closely monitoring the Hamas relationship with the Egyptian Muslim Brotherhood, which seeks to create an Islamic theocracy in Egypt. Hamas is an offshoot of the Brotherhood, which won an unprecedented 20 percent of the Parliament in the latest Egyptian elections. Multiple Brotherhood leaders in Egypt have stated many times their group is strengthened by Israel's Gaza withdrawal and Hamas' ascension to power. They have said they wish to stage a similar takeover of Egypt. "Gaza is a clear threat now to Egypt," stated the Egyptian official. "What reason is there to believe things will result otherwise from any West Bank withdrawal?" Mideast countries are not alone in expressing reservations about Olmert's Judea and Samaria evacuation. Following his White House meeting with Olmert, Bush's comments regarding Olmert's proposed withdrawal stopped short of an endorsement. While giving Olmert credit for proposing "bold ideas" that "could be an important step" toward peace, Bush stressed the Road Map and urged talks with Abbas. He stated a negotiated agreement "best serves Israelis and Palestinians and the cause of peace." A member of the Israeli delegation at the White House meeting described the US attitude toward the Judea and Samaria withdrawal as "lukewarm," explaining the White House raised a number of concerns, including the possibility a terror entity will be created in the areas evacuated, reservations expressed by Jordan and the effects of the plan on US regional interests.
FOJ Note: Isn't it amazing how Israel can't even give their land away, and satisfy anybody?
Israel Braces for New Terror War
(Army issues warning as terror leaders detail to WND '3rd intifada')
June 7….(WND) The Jewish state is headed toward a major, violent confrontation with the Palestinians while Prime Minister Ehud Olmert's plan to withdraw from most of Judea and Samaria will "not help" to decrease the terrorism, according to an Israeli army assessment. The prognosis will be released in an official Israeli Defense Forces report to be published next month. Every major Palestinian terror organization said recent events here are leading them to launch what they call a third intifada, or violent confrontation against Israel. The terrorists warned of suicide bombings, rocket attacks against Jewish communities and "a few new surprises in our arsenal." "The new intifada is only a question of time and this will be the hardest and the most dangerous one. It's just about timing until the order to blow up a new wave of attacks will be given," Abu Nasser, a senior Al Aqsa Brigades leader from the Balata refugee camp in northern Samaria told WorldNetDaily in an interview. The IDF report outlines the army's plan for the next five years. It states that in order to prepare for the expected upcoming conflict with the Palestinians, IDF resources should be shifted more toward counter-terrorism units and away from traditional forms of warfare, such as armor, artillery and the engineering corps. The Associated Press quoted Israeli intelligence officials familiar with the report stating the document contends Olmert's plan to evacuate Judea and Samaria will not do anything to decrease the scope of violence in the region. Security officials told WND the withdrawal will result in a major increase in terrorism. Judea and Samaria also is commonly referred to as the West Bank. The trend of violence here already has been increasing weekly. Israeli security organizations say they have more than 60 general warnings of planned suicide attacks, most targeting Jerusalem and Tel Aviv. Rocket attacks against Jewish communities near Gaza have been carried out so frequently, some Israeli defense officials and government ministers recently recommended reoccupying the Strip, which was vacated by Israel last August. Israeli defense officials say there is information terrorists in northern Samaria are developing rockets for a future onslaught against Jewish communities there. The defense officials also say Hamas, which agreed to a long-term cease-fire with Israel, has been amassing large stocks of weapons so its operatives will be ready to launch attacks immediately should its leadership decide to end the "lull" in fighting. They say Iran and Syria, currently under mounting international pressure, are streaming large sums of money to Palestinian terror groups to prompt local cells to carry out attacks in hopes of starting regional violence. Some officials tie the expected increase in violence to Olmert's Judea and Samaria evacuation plan. After Israel announced it would withdraw from Gaza, terror organizations, mostly led by Hamas and the Popular Resistance Committees umbrella group, increased attacks in the area, at one point firing an average of seven rockets per day at Gaza's Jewish communities. Security officials told WND they fear terror groups similarly will increase attacks to claim credit for any Israeli pullout from Judea and Samaria. The Palestinians launched their first intifada in 1987, which developed into a well-organized violent rebellion orchestrated by Yasser Arafat's Palestine Liberation Organization from its headquarters in Tunis. The so-called second intifada was initiated in 2000 after Arafat rejected at Camp David an Israeli offer of a Palestinian state on most of Judea and Samaria, the Gaza Strip and sections of eastern Jerusalem. The terror groups themselves say they are planning a new wave of violence against Israelis, which some terror leaders are calling a "third intifada." They detailed for WorldNetDaily how they will carry it out.
Al Aqsa Brigades: 'We'll kill Israelis to revolt against Hamas'
The Al Aqsa Brigades was formed in 2000 by then-PLO leader Arafat as a military offshoot of the Fatah party. PA President Mahmoud Abbas signed a cease-fire with Prime Minister Ariel Sharon last February, to which the Brigades was party, but the terror group continued carrying out attacks. Al Aqsa's Abu Nasser claims Israel put Hamas in power and says his group is preparing a new terror onslaught as a result. Hamas won last January's Palestinian parliamentary elections by a large margin. Hamas and Fatah have been violently clashing on the streets in Gaza and Judea and Samaria. "For many months we respected a cease-fire, expecting to see changes in the lives of the Palestinian people, but we received from the Israeli side more assassinations, and above all we received the Hamas victory, which seems to be the result of an Israeli and international conspiracy," Abu Nasser told WND. "They believe that Hamas will give up easier our lands and rights. I think that they are right, but we will not allow this to happen. We will fight and we will blow up the new intifada." Abu Nasser told WND the Brigades will not respect any cease-fire agreed to by Hamas and will not halt attacks at Hamas' request. "I am sure Hamas will start arresting us, but it will not be that easy for them," said Abu Nasser. "We are preparing ourselves for the worst scenario." Asked if Al Aqsa's new terror war will be launched less out of aggression toward Israel and more to revolt against Hamas, Abu Nasser replied, "This is partially true. When we were in power, we were obliged to be more sensitive and more obedient to the instructions and policies of our leadership. Now that we lost the elections, why should we obey the leaders and just who do we obey? The Hamas? Abu Nasser warned the so-called third intifada will be a combination of suicide bombings and rocket attacks against Jewish towns. "The Al Aqsa Brigades will wait for the most suitable moment to launch our resistance acts," he said. "As for the acts, there will be suicide attacks but there will be a massive use of rockets. These rockets will be launched against Israeli settlements in the West Bank, but also if needed against Israeli cities inside the green line." Israeli officials have been warning that the Palestinian terror groups transferred their rocket capabilities to Judea and Samaria, which is within firing range of Israel's international airport and many major Israeli cities, including Jerusalem and Tel Aviv. Israel has confirmed that at least two rockets have been fired so far from the northern Samaria town of Jenin. There is information terror groups in Judea and Samaria, particularly the Al Aqsa Brigades and Islamic Jihad, will step up attacks against the area's Jewish communities ahead of any Israeli withdrawal from the area. WorldNetDaily caught up with Abu Oudai, the Al Aqsa Martyrs Brigades leader responsible for coordinating the organization's rocket network in Judea and Samaria. He warned that his organization is preparing a rocket war against Israel: "We have launched several times and with the help of Allah we will launch these rockets regularly. Oudai said his organization and other terror groups have stockpiled Palestinian rockets, including Qassams, which can travel about 4 miles, more primitive Jenin-1 and Jenin-2s, and Arafat-1 and Arafat-2 rockets, some of which can reportedly travel up to 3 miles. He claimed his group is developing a new rocket that will put all of Israel's major cities within firing range. "The very near future will prove their capacity to kill and destroy and to beat the Israelis in Judea and Samaria exactly like we did with these rockets in the Gaza Strip," Oudai said. Oudai pocked fun at Israel's Judea and Samaria security barrier, which has been credited with making it more difficult for Palestinian groups to carry out suicide bombings. "The Israelis have built a huge wall on which it spent billions of dollars but still we are hitting Israel with our rockets and reaching every target we want. This wall will not defend Israel from our rockets which have defeated the wall and all the security measures taken to prevent our attacks," Oudai boasted. Israeli military leaders previously warned that the Jewish state will launch an "unprecedented" military campaign against any rocket-firing from Judea and Samaria.
Islamic Jihad: 'The Israelis should wait for our surprises'
Islamic Jihad has claimed responsibility for every suicide bombing against Israel since last February's cease-fire, including bombings in a Tel Aviv disco and restaurant and a Netanya shopping mall. Al Aqsa leaders told WorldNetDaily they aided the recent bombings. Islamic Jihad also says it fired most of the rockets launched from the Gaza Strip since Israel's August withdrawal. Israel says Islamic Jihad is backed directly by Iran and Syria. Jihad chief Ramadan Shallah operates openly from Damascus and regularly visits Tehran. Security sources say Hezbollah headquarters in Damascus and Beirut have ordered Islamic Jihad to carry out attacks in hopes of drawing Israel into a protracted military conflict. They say Iran and Syria are looking to use Islamic Jihad in part to distract mounting international pressure against their respective countries. Iran is under fire for its alleged nuclear ambitions, and the international community led by the United States has threatened to bring Syria to the United Nations Security Council for allegedly interfering in the investigation into the assassination last year of former Lebanese Prime Minister Raqif Hariri, for which Syria has been widely blamed. WorldNetDaily spoke with Islamic Jihad's northern Samaria leader Abu Khalil, who warned his terror group is planning a terror onslaught to chase Israel from the West Bank and eventually from Jerusalem. "We will launch very soon very painful attacks that will shake the enemy," Abu Khalil said. "In fact, this is more the continuation of the (second) intifada because we never said that the intifada has ended. We will never give calm and security to the enemy. This will happen only when Israel will run away from Jerusalem and [Judea and Samaria] like it did in Gaza." Abu Khalil, like leaders from the Al Aqsa Brigades, said his group will not respect a Hamas request to halt attacks against Israel. "I don't believe the brothers in Hamas will ask us to stop. In any case, our only commitment is towards Allah and the blood of our people and brothers and towards our political leadership," Abu Khalil told WND. "Therefore we will not give up the right to defend ourselves and to launch all kinds of attacks against Israel everywhere there is an Israeli soldier or any Israeli goal in 1948 occupied Palestine (the entire state of Israel)." Asked which weapons will be emphasized during Islamic Jihad's next wave of terror attacks, Abu Khalil replied, "I should not answer this question for operational reasons. But we proved that we use everything Allah enables us to achieve and to use – suicide attacks, rockets and more surprises. The Israelis should wait for interesting surprises."
Hamas developing guided rockets, bomb-laden planes
Leaders of Hamas, responsible for more than 60 suicide bombings, claim they will focus on rebuilding Palestinian society and have stated they will continue respecting a cease fire with Israel. The group has been clashing regularly with Fatah. Mahmoud al-Zahar, Hamas chief in Gaza, told WorldNetDaily his group will "rebuild the Palestinian life shattered by corruption in the Gaza Strip and the West Bank. This is our goal now. To make a better life for the Palestinians." In a widely circulated interview, al-Zahar even recently claimed to WorldNetDaily that Hamas might negotiate with Israel using a third party. He said his group likely will agree to a long-term cease-fire with the Jewish state but said it will not recognize Israel or renounce its charter, which calls for the destruction of Israel by "assaulting and killing." Hamas leader Khaled Meshaal said his group will not stop other Palestinian organizations from carrying out attacks against Israel. WorldNetDaily spoke last week with Abu Abdullah, considered one of the most important operational members of Hamas' Izzedine al-Qassam Martyrs Brigades, Hamas' declared "resistance" department. He said his terror group is acquiring new weapons and is preparing for the possibility of resuming attacks should a long-term truce it claims to uphold fall apart. Abdullah said Hamas is developing a new, electronically guided missile that will place most major Israeli population centers within firing range, claiming the rocket will be able to reach "every target in 1948 occupied Palestine (Israel) and that from Gaza we will be able to hit the center of Israel." He also detailed a plan to attack Israel using small airplanes laden with explosives to be flown 9-11-style into important targets, possibly Tel Aviv skyscrapers. Asked if the Hamas' political leadership sanctions the acquiring of aircraft for attacks, Abdullah replied, "The acquiring of any weapon is a decision of the military wing, and it depends on a number of conditions related to financial facilities and to the situation on the ground. The Hamas political leadership starts to play a role only when it comes to the question of time – when to come back to the military operations because, as you know, we are respecting the cease-fire."
Israel says Hamas continues to direct attacks using other terror groups, particularly the Gaza-based Popular Resistance Committees. The Shin Bet Security Services recently announced Hamas senior member Ahmed Randor was responsible for a thwarted major bombing by the Committees at the Karni crossing, the main checkpoint between Israel and Gaza.
'Terror forced Israel out of Gaza, will get us rest of Jewish state'
The Popular Front for the Liberation of Palestine has carried out recent Judea and Samaria shooting attacks and rocket firings from the Gaza Strip. The group's leader, Ahmad Saadat, is accused by Israel of planning the assassination of Israeli Tourism Minister Rehavaam Zeevi in October 2001. Israeli security officials say the PFLP has scaled back its participation in attacks the past few months, but Abu Hani, a leader of the PLFP's "armed wing," the Abu Ali Mustafa Brigades, told WorldNetDaily his group used the time earned from last year's cease-fire to build its arsenal in preparation for a third intifada. "The last months were used for a rest in order to rehabilitate forces," Abu Hani said. "The Palestinian people reserves its right to fight against Israel." He told WorldNetDaily the PFLP is "being forced" to launch a new terror war. "It is not that we prepare an intifada," Abu Hani said. "It is the reality on the ground that dictates a new intifada. There is the fence, there is the building in the Jewish settlements, the daily Israeli penetration into Palestinian cities, villages and camps and of course the killing of our comrades and brothers." Israel routinely conducts anti-terror military raids in Judea and Samaria when it receives intelligence warning of new attacks. The Israeli Air Force fires at targets in Gaza in attempts to halt Palestinian groups from launching rockets at nearby Jewish communities. Abu Hani warned, "The current situation does not leave to the Palestinians many choices but to fight with all the tools we have or can have. The Gaza withdrawal proves unfortunately that force, attacks and rockets is the only language and attitude that the Israelis understand. They do not withdraw unless they are hit by the Palestinian resistance. So if there is a way that has already obliged the Israelis to withdraw, why not to use it again?"
US Knew About Arafat's Key Role in Diplomats' Murders
June 6….(CNSNews) The US government was aware from the outset of Yasser Arafat's hand in the 1973 murder of two American diplomats in Sudan, according to a formerly secret document released Monday by the State Department. "The Khartoum operation was planned and carried out with the full knowledge and personal approval of Yasser Arafat," said an official US intelligence memorandum dated June 1973. It added that representatives of Fatah, Arafat's faction of the PLO, "participated in the attack, using a Fatah vehicle to transport the terrorists to the Saudi Arabian Embassy." The Saudi Embassy in Khartoum was where Palestinian terrorists murdered US Ambassador Cleo Noel and US charge d'affaires George Curtis Moore, along with a Belgian diplomat, Guy Eid, on March 2, 1973. The eight terrorists had seized the diplomats during an embassy function, demanding the release of jailed Palestinian terrorists, including Fatah's Abu Daoud, who planned the attack on Israeli athletes at the Munich Olympics the previous year and was in prison in Jordan; and Sirhan Sirhan, Senator Robert Kennedy's assassin, imprisoned in California. Officially, the US has always blamed the attack on the Black September organization (BSO), a Palestinian faction. But the document released this week confirms suspicions voiced and published down the years that Arafat was not only involved, but known at the time to be involved. Arafat went on to be accepted by the world community, he addressed the UN General Assembly in New York 20 months after the Khartoum incident; he later entered negotiations with Israel and was honored by the Clinton administration with a number of White House visits between 1993 and 2001, the last just days before President Clinton left office. President Bush declared the PLO chairman an obstacle to peace and in 2002 urged Palestinian voters "to elect new leaders, leaders not compromised by terror." Israeli Prime Minister Ariel Sharon's government confined him to his headquarters in Ramallah, and Arafat died in November 2004. Mideast expert Daniel Pipes wrote in 1994 that, when pro-Israel organizations sought in 1986 to indict Arafat under US law for his role in the Khartoum murders, the State Department "weighed in against such an indictment on the grounds that Arafat and his colleagues would some day be key to settlement of the Arab-Israeli conflict."
Report: US Offering Iran Nuke Technology?
June 6….(WND) In a major concession, the United States will supply Tehran with some nuclear technology if the radical Islamic regime stops enriching uranium, according to diplomats who outlined a package of incentives presented today. The diplomats, who spoke to the Associated Press on condition of anonymity, said Washington's offer was part of a series of rewards offered by European Union foreign policy chief Javier Solana. The package was put together last week by Germany and the five veto-wielding members of the UN Security Council, the United States, Britain, France, China and Russia. An early draft of the proposal indicated Iran would be offered assistance building nuclear reactors, a guaranteed supply of nuclear fuel and an Airbus aircraft if it agrees to stop enriching unranium. Responding to the initiative on Iranian state television, top Iranian nuclear negotiator Ali Larijani said Tehran would study the incentives, which contain "positive steps" but also some "ambiguities." "We hope we will have negotiations and deliberations again after we have carefully studied the proposals," he said. State Department spokesman Sean McCormack tried to curb speculation about the actual contents of the package. "Well, I've seen a lot of reports flying around the past couple days about what may or may not be in this package," he said. "I would just caution everybody, until we actually are able to discuss what is in the package in public, take reports with a grain of salt." Solana was quoted on Iranian television as saying the talks were "constructive" and that he looked forward to a "bright future." "The meeting has been very useful," Solana said afterward in comments aired on state-run TV's English-language channel. Commenting on the reported US offer, Jerome Corsi, author of "Atomic Iran," says for the first time someone is "calling Tehran's bluff." "When Iran rejects the offer, it will be abundantly clear what their intentions are," Corsi said. "I'm very doubtful that any of this diplomacy will work – and I'm concerned we're taking too much time, but I think the attempt to clarify the issue, to show that Iran is cheating," is helpful, he explained. Eric Shawn, author of a newly released critique of the world body, "The UN Exposed: How the UN Sabotages America's Security," told WND the offer still does not resolve the issue of Iran's violation of UN Security Council demands. Shawn said Iranian UN Ambassador Javad Zarif told him last week Tehran is willing to let the US operate a nuclear power facility and station full-time International Atomic Energy Agency inspectors in the country. "But that still doesn't deal with the issue of potential military applications," Shawn said. "They are not fully cooperating with the UN inspectors now, and they have not adequately explained the finding of material that could be used for making nuclear weapons." Iran also might have facilities the UN doesn't know about, he added. Even more troubling, said Shawn, is the fact that Russia and China, who have major trade agreements with Tehran, continue to protect Iran in the Security Council, preventing any discussion of sanctions. Iran, Shawn points out, repeatedly has said uranium enrichment is within their rights under the UN's nuclear non-proliferation treaty.
Bush Keeping Wary Eye on Somali Situation
(President worried clashes between clans, Islamic militia will aid al-Qaida)
June 6….(MSN) President Bush said Tuesday he was watching the situation in Somalia carefully and wants to make sure it does not become a safe haven for al-Qaida. "Obviously when there's instability anywhere in the world we're concerned. There is instability in Somalia," Bush said. "First concern of course would be to make sure that Somalia does not become an al-Qaida safe haven, doesn't become a place from which terrorists plot and plan, so we're watching very carefully developments there," he said. Islamic militiamen claim to have captured most of the Somali capital and placed it under the sway of the Islamic courts militia after weeks of fighting which claimed almost 350 lives and 15 years of anarchy. More than 40,000 people fled their homes. Their victory raises fear that al Qaeda, which the victorious militias are accused of sheltering, will now consolidate its Somali sanctuary and gain a solid staging base on the Indian Ocean coastline of East Africa. The alliance of warlords was formed with indirect US support this year to root out the terrorist presence. Four of them were also members of the provisional government, whom Gedi fired this week after their strongholds in Mogadishu and the outlying areas fell to the Islamic militia. The action is widely seen as a blow to US foreign policy.
Iran Pours Millions into Supporting Hamas
June 6…..(Arutz) Iran has become a key player in funneling money to "charitable" organizations in the PA which finance suicide bombers and their families. The money helps keep the Hamas government afloat. The PA's own semi-official newspaper Al Hayat Al Jadida has been covering the distribution of Iranian funds to PA terrorists and their families via "charitable" organizations set up for that purpose. On June 1, the paper published a report about how an organization, Al Ansar, affiliated with the Hamas, distributed $1.8 million of gifts to the families of suicide bombers in Gaza. The head of the organization, Nafez El-Araj, told the paper how his organization distributed money to the families of 2,900 Arab terrorists. Each family was allocated a grant for rebuilding houses that were destroyed by the IDF as part of its campaign to deter potential suicide bombers. Over the past three months, Iran has contributed another $1.3 million to 2,020 families of terrorists in Judea and Samaria. Organizations such as Al Ansar, which distribute millions to Arab terrorist families, contribute substantially to the level of public support for the Hamas in the Palestinian Authority, and reduce the effectiveness of economic sanctions against Hamas. Iranian money allows the Hamas to develop a powerful social, economic, and educational system in the PA which bolsters public support for the group and its terrorist infrastructure. Israel and Western countries are hoping that economic sanctions against the Hamas ultimately will bear fruit. On Monday, an angry mob of PA employees rampaged into a branch of the Arab Bank in Gaza, demanding back pay from the PA. The bank, worried about the threat of sanctions from the United States for supporting terrorism, and legal actions against bank assets held abroad, refused to pay out money for debts owed by the Hamas. After breaking into the bank, the PA employees attacked the branch manager. In contrast to the Arab Bank, the Bank of Palestine, headquartered in the PA, paid out salaries of up to NIS 1,500 to PA employees with accounts at that bank. After the attack, managers of the Arab Bank, which is headquartered in Jordan, decided to shut all bank branches in the Gaza district. A spokesman for the Jordanian government said the bank would close its remaining branches in Judea and Samaria if violence against the bank continues. Terrorist factions in the PA have already warned that they will continue attacks against banks refusing to pay out salaries to employees of the Hamas government in the PA. They justified such attacks by saying that those banks were aiding and abetting the enemy.

Iran Receives Anti-nuclear Incentives From EU
June 6….(AP) A package of incentives that represents a major initiative by world powers to persuade Iran to curb its nuclear program contains "positive steps" but also some "ambiguities," the country's top nuclear negotiator said Tuesday. Speaking on state television after receiving the proposals from EU foreign policy chief Javier Solana, Ali Larijani called the talks with Solana "constructive" and said Iran would respond after studying the incentives. The United States along with the four other veto-wielding members of the UN Security Council, Britain, France, Russia and China — drew up the package with Germany in a meeting in Vienna on Friday. Solana, who arrived in Tehran on Monday night, met Larijani for two hours at the Supreme National Security Council building in central Tehran. Journalists were barred from the building. Iran's initial reaction was relatively upbeat, with none of its usual insistence that it would never give up its right to enrichment. "The proposals contain positive steps and also some ambiguities," Larijani said. He did not identify the "ambiguities," but he said he had discussed them with Solana and that more talks would be required. "We hope we will have negotiations and deliberations again after we have carefully studied the proposals," he said. "This is a framework of cooperation that requires taking careful steps from the outset," Larijani said. State-run television, in Persian, quoted Solana after the meeting as saying that the talks were "constructive" and that he looked forward to a "bright future." "The meeting has been very useful," Solana said afterward in comments aired on state-run TV's English-language channel. "I have a feeling that it has been very, very constructive," he said, adding that the two sides would have contacts in the coming days on the proposals. Solana was to explain the details of the package but go no further. The EU envoy, who is heading a seven-person delegation, later met Foreign Minister Manouchehr Mottaki before leaving Iran later Tuesday. "It was agreed that the Islamic Republic of Iran will study the package. We will inform our friends of Iran's views after a careful study," Mottaki told state television after his talks with Solana. The EU envoy was expected to leave Iran later Tuesday. German Chancellor Angela Merkel, meeting in Germany with French President Jacques Chirac, urged Tehran to respond positively to the incentives, saying that they show the world's interest in the success of "a modern Iran" and its sincerity in seeking a diplomatic solution. "I hope that Iran shows a positive reaction and understands that there is a broad interest in a diplomatic solution to this conflict," she said. Chirac echoed Merkel's hopes that the package would bring progress. "We truly hope, that we can reach an accord that respects the demands of the IAEA toward Iran," he said, referring to the UN nuclear watchdog agency, which has demanded Iran once again suspend its enrichment of uranium, a process that can create fuel for a nuclear reactor or fissile material for a bomb. Iran says its nuclear development is for peaceful production of nuclear energy, but Washington, the European Union and others accuse Tehran of covertly trying to build a nuclear arsenal. The incentives package offers economic and political rewards if Tehran relinquishes domestic uranium enrichment. It also contains the implicit threat of UN sanctions if Iran remains defiant. In a breakthrough last week, the United States agreed to join in multinational talks on the package. Details of the proposals have not been made public, but an early draft indicated that if Iran agrees to abandon uranium enrichment, the world would offer it help in building nuclear reactors, a guaranteed supply of nuclear fuel and European Airbus aircraft. The United States has reportedly sweetened the offer by saying it would lift some bilateral sanctions on Iran, such as a ban on sales of Boeing passenger aircraft and related parts. Iran's commercial airline fleet is largely made up of aging Boeings purchased before the 1979 revolution. It frequently complains that the US ban on parts has undermined safety and blamed the ban for several deadly crashes in the past. US pressure has also prevented Iranian attempts to purchase new Airbus aircraft. In recent days, Iran's leadership has alternated between talking tough and signaling it is open to negotiations, perhaps an attempt to portray to the Iranian public that it is not backing down even as it considers reversing its refusal to suspend enrichment. Additionally, the US offer to join in direct talks with Iran might have taken Tehran's top officials off-guard. President Mahmoud Ahmadinejad, normally a hard-line critic of the United States who insists that Tehran has a right to enrichment, said over the weekend that a breakthrough in negotiations was possible and welcomed the US offer to join talks, while rejecting preconditions. But threats by Iran's supreme leader, Ayatollah Ali Khamenei, to disrupt the world's oil supply if Tehran is punished over its nuclear program reflected Tehran's nervousness. Although other Iranian officials have repeatedly ruled out using oil as weapon, his comments propelled oil prices to $73 a barrel Monday. Iran is the world's fourth-largest oil exporter and the second-largest producer in the Organization of Petroleum Exporting Countries.
Iran and the US Engage in Language Sparring
June 5….(DEBKA) In his most explicit threat yet, Iran's supreme ruler, Ayatollah Ali Khamenei declared Sunday: "If you make any mistake, definitely shipment of energy from this region will be seriously jeopardized. You have to know this." He added, addressing the West: "You will never be able to protect the energy supply in this region. You will not be able to do it." US secretary of state Condoleezza Rice shot back to "Fox News Sunday: "We shouldn't place too much emphasis on a threat of this kind," because Iran also has an interest in protecting its major source of revenues. Both sides know that Tehran gets 80% of its income from oil exports. They also know that more than 60% of the world's oil supply passes through the strategic Strait of Hormuz, which links the Gulf to the Indian Ocean and shipping lanes to the Far East. Much of the shipping sails close to Iran's coast. DEBKAfile's Gulf sources suspect that the tough talk indicates that a secret dialogue is afoot somewhere in the world and has reached the stage of muscle-flexing, or even a point of decision. These same sources did confirm the existence of bilateral negotiations three months ago in Washington and Geneva, which broke up without agreement. They are less sure about the resumption. Whether or not these talks have resumed, military sources affirm that the United States, Iran, the Gulf emirates and Israel are pushing ahead with preparations for a showdown over Tehran's nuclear plans. Washington has begun signaling allied governments in the Persian Gulf and Israel that a US military operation against Iran's nuclear sites is in the works for 12 to 18 months hence at the soonest. They were advised to start making their own preparations. DEBKA-Net-Weekly's exclusive Washington and Middle East military sources reveal that the Bush administration has for the first time translated its ambiguous statements - which never "ruled out any options, including the military"- into a clear decision to put preparations in train for likely action within a timeframe ending in the second half of 2007. The Iranians having made no bones about their refusal to backtrack on uranium enrichment, teams of American officials have fanned out on highly confidential missions to the capitals of Saudi Arabia, Bahrain, Kuwait, Oman, Turkey and Israel. They raised three issues related to possible American strike action:
1. A request to use their bases for US naval and air force attacks on Iran.
2. The backlash potential from Iran against nations supporting US attacks.
3. The supply of advanced American weaponry to the nations in the line of fire as their deterrence against an Iranian counter-attack and as a strategic counterweight to Iran's missile arsenal.
From their discreet American visitors, the regional governments obtained an outline of the state of play: US intelligence has finished mapping out the Iranian sites whose destruction its experts estimate will terminate the rogue nuclear program and its aims. The maps take into account American assessments that around 35% of Iran's designated nuclear sites are dummies built to hoodwink American or Israeli attackers and cause them to throw away their logistic resources and ordinance for nothing. Intelligence sources disclose that American intelligence experts are convinced they can distinguish between the real sites and the empty buildings and tunnels constructed as decoys. Even if the Iranians build fresh decoys or relocate active sites, America's network of spy satellites and planes have them all under close enough surveillance to discover their new locations, and determine which fake installations have covertly been made operational.
Tehran is undoubtedly fully aware of America's intentions and has been girding up for a military contingency for some time. In its grand "Great Prophet" sea and air maneuver from March 31 to April 6, the Iranian armed forces displayed a glittering array of new hardware, including various sea missiles, flying boats and submarines, all presented as capable of disrupting oil shipping in the Gulf. In his warning this week, Khamenei spoke of "seriously jeopardizing" oil supplies, but fought shy of an outright threat to block the Hormuz Strait. DEBKAfile's Iranian sources believe the supreme leader was thinking in terms of the disruptions of August 1987 and again in 1988, when Iran strewed Gulf waters and the Hormuz Strait with M-08 contact mines of Russian manufacture. The oil traffic proceeded nonetheless in convoys escorted by US warships and aircraft. The convoy escort and minesweeping operation was called Operation Earnest Will. Between August 1987 and April 1988, one supertanker, the 415,000-ton Bridgeton, was hit as well as a US frigate, the Samuel B. Roberts. But although the supplies moved slowly, they never came to a stop. Now, too, the Iranian ruler is not talking of total stoppage of Gulf navigation, although he did not rule out the possibility of a greater number of oil tankers and US warships falling victim than was the case 18 years ago. Secretary Rice pooh-poohed the threat, but DEBKAfile's military and Iranian sources advise caution. The Iranian leadership will not stand by and wait for Washington to finish all its military preparations. Should diplomacy, overt and covert, fail to solve the impasse posed by its nuclear plans, Tehran appears to be gearing up for an attempt to force Washington and its Gulf allies into a round of limited hostilities as a means of deterring them from an all-out attack on its nuclear installations.
Iran To be Included in Central Asia Bloc
June 5….(Washington Times) An obscure regional security group will consider admitting Iran as a member at a summit this month, accelerating its transformation into a political and military bloc with the potential to challenge US interests. US, analysts think Russia and China already are using the Shanghai Cooperation Organization, (SCO) which links the two with four Central Asian neighbors, to try to squeeze the United States out of the region. SCO foreign ministers said at an earlier meeting that consideration is being given to extending membership to four countries with observer status, Iran, Pakistan, India and Mongolia. Iranian President Mahmoud Ahmadinejad is expected to attend the summit on June 15 in Shanghai. Expansion of the organization into Iran and other countries could make it "an enormous power," said David Wall, a professor at the University of Cambridge's East Asia Institute. "An expanded SCO would control a large part of the world's oil and gas reserves and nuclear arsenal. It would essentially be an OPEC with bombs," he said, referring to the Organization of the Petroleum Exporting Countries. Secretary of Defense Donald H. Rumsfeld alluded to the coming summit on his way to a weekend security conference in Singapore. Comparing the openness of the Singapore meeting to other unnamed gatherings, he said: "There are some efforts and systems that leave us out, and we obviously favor institutions that are inclusive, rather than exclusive." A warning shot was fired at last year's SCO summit, where the group issued a declaration calling for the United States to set a timeline for withdrawing from air bases in Uzbekistan and Kyrgyzstan, established to support the war on terrorism in Afghanistan. Delegates from Kazakhstan, Washington's closest friend in the SCO, argued at that meeting to head off an even stronger resolution. Uzbekistan subsequently evicted the United States from its base in that country, and Kyrgyzstan demanded a 100-fold increase in the rent on its base when the lease expired May 31. Negotiations are continuing, but Kyrgyz visitors to Washington say the government could find another tenant for the base, possibly China. Russia, China, Kazakhstan, Kyrgyzstan and Tajikistan founded the group as the "Shanghai Five" in 1996. It was expanded to include Uzbekistan, renamed the SCO and given a written charter in 2001. The organization's members insist its main goal is to foster cooperation by working to resolve cross-border disputes, promote economic links and support joint efforts to combat regional problems, such as drug trafficking. But the SCO has increasingly provided the basis for military cooperation among its member states. A military exercise last year involved more than 10,000 troops from SCO member countries, and another set of war games is planned for next year. "They say they don't want to form a NATO of the East, but the question remains: Why conduct these military exercises under the auspices of the SCO if it's not meant as a counterbalance to NATO," Mr. Wall said. Peter Rodman, the assistant secretary of defense for international security affairs, complained in March that the United States had been denied permission to observe the SCO exercise. "There was a Sino-Russian military exercise last year which we wanted to be observers at, and the Chinese declined to invite us," Mr. Rodman told a congressional China commission hearing. Mr. Rodman said Russia is "very tight" with the Chinese on a number of issues and the two nations have been "trying to push us out" of Central Asia through the SCO. Chinese President Hu Jintao confirmed the closeness last month, when he praised Russia as China's most important strategic partner and described the SCO as "an important force for promoting peace and stability in the region and throughout the world."