WEEK OF SEPTEMBER 28 THROUGH OCTOBER 4
Syria: IAEA Can't Visit Military Sites
Oct. 3….(Jerusalem Post) Syria pledged Friday to cooperate with a UN probe of allegations it had a hidden nuclear program that could be harnessed to make weapons but said its military sites would remain off limits, a condition that could hamstring the investigations. The International Atomic Energy Agency, the UN nuclear monitor, already visited Syria in June to examine a site bombed last year by Israel. The US says the site was a nearly finished plutonium-producing reactor. But diplomats familiar with the issue say requests for further visits that would include on-site inspections of three other locations allegedly linked to the reactor were turned down by Syria after the initial trip. Syria argued that to allow access would compromise the country's military secrets. "We would like to underline that my government is cooperating with the agency in full transparency," Ibrahim Othman, the head of Syria's nuclear program, told a 145-nation IAEA meeting. "However, this cooperation will not be in any way at the expense of disclosing our military sites or causing a threat to our national security." Any refusal by Syria to permit visits to the suspected sites could spell the end of the IAEA's investigation. Initial results of environmental samples taken at the bombed site by IAEA experts have shown no nuclear link. But that was anticipated, US intelligence said the Syrians had not yet introduced radioactive material into the facility and the Damascus spent months cleaning up the site and encasing it in concrete before allowing the IAEA to visit. Othman on Friday also challenged Israel to throw open its nuclear facilities to the IAEA. Arab nations repeatedly make that demand of Israel, which is widely believed to have nuclear arms but has a "no comment" policy on the issue. The meeting, the IAEA's general conference, is expected to formally touch on the issue before it ends Saturday, likely by voting on two resolutions critical of Israel for refusing to join the nuclear Nonproliferation Treaty and open its program to IAEA inspection. Another volatile topic, Syria's bid for a seat on the decision-making board of the IAEA, was defused Friday, when Syria decided to withdraw and cede the position to Afghanistan, the US-backed candidate from the Middle East South Asian region.
CIA Director: North Korea, 'Axis of Oil' Pose Greatest Security Challenges for Next President
Oct. 3….(Fox News) The fragile state of North Korea and the booming, oil-rich trio of Iran, Venezuela and Russia have grown increasingly aggressive and pose some of the greatest security challenges for the next president, CIA Director Michael Hayden says. In an exclusive interview with FOX News, Hayden said weakness and poverty have made North Korea more aggressive as it threatens to restart work on its nuclear weapons program. "This is a country in very, very desperate straits," Hayden said. "But out of this weakness, out of this very fragility, there's this danger of great chaos; they seem to have a knack for using that very fragility to the best of their ability to affect the nations around them, ourselves included." North Korean Dictator Kim Jong Il suffered a stroke in August, leaving the status of power within the state unclear. A pariah abroad, the country is using that domestic chaos as a tool in an aggressive push against the US government. "They are very astute observers of the political processes, not just here, but in Japan, China, South Korea, Russia and elsewhere," Hayden said. In September, North Korea removed seals placed by the International Atomic Energy Agency on its nuclear reactor in Yongbyon and announced its intention to rebuild facilities there after publicly destroying the reactor's cooling tower in June. Hayden spoke cautiously about whether North Korea was making a political maneuver or genuine moving toward reconstituting its nuclear program, which has brought heavy international sanctions upon it. "It depends on whether this is political and diplomatic theater, or if it is really intent on restarting the program," he said. While the increasingly fragile status of impoverished North Korea renders it a special threat, the flood of petrodollars coming from the so-called "Axis of Oil," Iran, Venezuela and Russia, poses another threat to American security. Hayden said oil prices, which are still hovering around $100 per barrel, have emboldened these oil-rich nations. "Oil, at its current price gives the Russian state a degree of influence and power that it would have not otherwise had," he said. Russia's invasion of Georgian territory in August and Iran's continued work on acquiring nuclear weapons only compound the threat. Iran, far more than North Korea, continues work on its nuclear program, which the US government fears will lead it to acquiring a nuclear bomb sometime in the near future. "Our judgment is that Iran could achieve a nuclear bomb toward the middle of the next decade," Hayden told FOX News. "It can be accelerated, it can be decelerated, based on a variety of factors." Hayden hopes that US Intelligence will be able to provide the next administration with the tools it needs to face up to the nuclear threat from North Korea and elsewhere. "As far as the intelligence community is concerned, the stronger the verification regime, the more capable we'll be at giving policy-makers confidence in our judgments," he said.
US-Russian Deal Lets Iran's Nuclear Bomb Program off the Hook
Oct. 3….(DEKA) The policy pursued by Ehud Olmert, Tzipi Livni and Shimon Peres, of reliance on the international community to stop Iran developing a nuclear bomb, has sunk without a trace. A deal between the US and Russia in New York sealed a very brief non-sanctions draft reaffirming previous council decisions for the five permanent Security Council members and Germany to table and called for Iran's compliance. The reality is that Tehran openly flouts all previous sanctions resolutions, continuing to enrich uranium, reprocess plutonium, build nuclear-capable missiles and stonewall on nuclear watchdog questions. Yet no comment has come from Israel, either from the Kadima-nominee for prime minister Tzipi Livni or defense minister, Labor's Ehud Barak. The collapse of Israel's foreign policy on Iran came at an unfortunate juncture:
1. The pandemonium in the US-led financial world has removed the Iranian threat from international consciousness.
2. Moscow, Iran and Syria are cementing their partnership, giving Tehran's nuclear aspirations a strong diplomatic umbrella.
Moscow is pursuing cold war tactics in two new spheres: the Middle East, from its center of gravity in Tehran, and Latin America, resting on Venezuela's anti-American posture and friendly relations with Iran.
Iran Soon to Have Atom Bomb Capability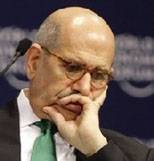 Oct. 3….(DEBKA) Iran is on its way to mastering technology that would enable it to build atomic bombs, International Atomic Energy Agency director Mohamed ElBaradei said to the German Sueddeutsche Zeitung Friday. Asked if Iran was on the way to "virtual" nuclear-weapons power status, ElBaradei replied: "That is correct," but added: Tehran could not "break out" to a bomb as long as IAEA monitors remained at nuclear sites. DEBKAfile notes that the inspectors are restricted to a few declared sites, whereas US satellites have caught covert facilities hidden from the oversight of the nuclear watchdog where suspected weapons activity is underway. Only last week, ElBaradei himself complained of Tehran's stonewalling and non-cooperation with the inspections.
US Warship Monitors Somali Pirates to keep Arms Cargo from al Qaeda
Oct. 3….(DEBKA) DEBKAfile's counter-terror sources disclose that the Fainai was seized by pirates carrying 33 T-72 tanks, RPG rocket-propelled grenades, ZU-23 automatic anti-air guns, and a quantity of ammunition and spare parts. A spokesman for the pirates, Sugule Ali, said his men would fight to the death to protect their booty, but would release the ship on payment of a $20 million ransom. The Faina crew is described as numbering 21, of which 17 are Ukrainians, three Russians and one Latvian. Their Russian captain, Viktor Nikolsky, died of a heart attack when the pirates boarded the vessel. Last Wednesday, the Russian navy diverted the missile destroyer Neustrashimy from the Baltic to Somali waters. There is some suspicion that the pirates did not capture the ship at random but lay in wait for it in three fast boats 200 miles out to sea. It was apparently a planned ambush, which would indicate collusion between al Qaeda networks of East Africa, the Somali militias and some of the pirate bands infesting its waters. The inference would be that terrorism was at work here in the guise of piracy and explain the convergence of US, European and Russian warships in these dangerous waters.
Khamenei: Iran will stand by Hamas, Haniyeh
Oct. 2….(Jerusalem Post) Iran's supreme leader Ayatollah Ali Khamenei said on Wednesday that Iran will stand beside the Hamas government in Gaza and that Israel is weakening and on the path to eventual destruction, state television reported. Khamenei, who has the final say on all state matters, called Hamas's prime minister in Gaza, Ismail Haniyeh, a "mujahed", or holy warrior, saying "the Iranian nation will never let you be alone." Khamenei said Israel "has weakened day by day. Today, officials of the Zionist regime acknowledge that they are moving towards weakness, destruction and defeat," according to state television. "Definitely, the world of Islam will see that day and hope the existing generation of the Palestinian people will watch the day Palestine is at the disposal of the Palestinian people, in the hands of the landlords," he said at prayers marking the Islamic Eid al-Fitr holiday that ends the holy month of Ramadan. Khamenei has predicted Israel's downfall in the past, like Iran's hard-line President Mahmoud Ahmadinejad. Khamenei has repeatedly called Israel a "cancerous tumor" that need to be removed from the Middle East. Iran doesn't recognize Israel and backs Hamas and Islamic Jihad. Israel had close ties with Iran when the late Shah Mohammad Reza Pahlavi was in power. When the 1979 Islamic revolution toppled the shah, Iran broke ties with Israel and turned the Israeli embassy in Teheran into the Palestinian Authority embassy.
Syria has Restarted Nuclear Weapons Program
Oct. 2….(Israel Today) Following last year's Israeli bombing of a suspected Syrian nuclear facility, Damascus has reportedly restarted its nuclear weapons program, but is now following the Iranian model of housing the program at numerous different locations. London-based Arabic newspaper Asharq Al-Awsat cited unnamed Israeli military sources as saying that the North Koreans and Iranians are still involved in the Syrian nuclear program, which has accelerated in recent months. They warned that Israel will not sit idly by as these events unfold since Jerusalem views a nuclear-armed Syria as "a red line which cannot be crossed." In related news, US weapons expert David Kay told a gathering at the Nixon Center on Wednesday that he believes Iran is still 2-5 years away from fielding a nuclear weapon, and that even if the Islamic Republic produces an atomic bomb, Israel and the US must not attack unless that bomb is transferred to terrorists. Israeli commentators retorted that Washington has labeled Iran's Revolutionary Guard as a terrorist organization, so the moment Tehran has a nuclear weapon it will already be in the hands of terrorists.
Olmert: Israel Should Quit the Occupied Lands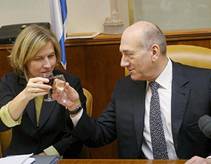 Oct. 2….(In The Days) Today, Israeli Prime Minister Ehud Olmert called upon Israel to withdraw from all the territory that it gained in defending itself in defensive wars against its Arab neighbors. His call reflects his fear and anxiety, and not faith in God. ("Fear not: for I am with thee: I will bring thy seed from the east, and gather thee from the west; I will say to the north, Give up; and to the south, Keep not back: bring my sons from far, and my daughters from the ends of the earth; Even every one that is called by my name: for I have created him for my glory, I have formed him; yea, I have made him.) (Isaiah 43: 5-7) Israel should withdraw from nearly all territory captured in the 1967 Middle East war in return for peace with the Palestinians and Syria, Prime Minister Ehud Olmert was quoted on Monday as telling a newspaper. Olmert, in a caretaker role since quitting on September 21, said he was breaking new ground in calling for a broad pullback from the occupied West Bank, where Palestinians hope to establish a state, and in the annexed Golan Heights, which Syria wants back. I am saying what no previous Israeli leader has ever said: we should withdraw from almost all of the territories, including in east Jerusalem and in the Golan Heights," Olmert, who resigned over corruption allegations, told Yedioth Ahronoth. The Israeli daily called it a "legacy interview," published on the eve of the Jewish new year, in which Olmert went further in making offers for peace than he ever did publicly when he was in active office, with greater power to see them carried out. "We wish we had heard this personal opinion before he resigned," said Palestinian Foreign Minister Riyad al-Malki. "It is a very important commitment but it came so late. We wish this commitment can be fulfilled by the (next) Israeli government." According to Western and Palestinian officials, Olmert has proposed in peace talks with the Palestinians an Israeli withdrawal from some 93 percent of the occupied West Bank, plus all of the Gaza Strip, from which Israel pulled out in 2005. Olmert has said repeatedly that Israel intends to keep major Jewish settlement blocs in the West Bank in any future peace deal with the Palestinians. A peace agreement, Olmert has said, would mean Israel would have to compensate the Palestinians for the land it hopes to retain by "close to a 1-to-1 ratio." In exchange for the settlement enclaves, Olmert has proposed about a 5 percent land swap giving the Palestinians a desert territory adjacent to the Gaza Strip, as well as land on which to build a transit corridor between Gaza and the West Bank. The negotiations, which Olmert has vowed to continue until he leaves office when a new government is formed, have shown few signs of progress and both sides acknowledge chances are slim of meeting Washington's target of a deal by the end of the year. Palestinian chief negotiator Ahmed Qurei, speaking before Olmert's interview, said annexation of settlements would prevent the Palestinians from creating a viable and contiguous country. "We can't have a state with settlements dividing the land," Qurei said. Another senior Palestinian negotiator said tracts Olmert proposed to exchange in a peace deal "are lands we don't want." Olmert has also engaged Syria in indirect negotiations with Turkish mediation. In the interview, he said peace would be impossible "without eventually giving up the Golan Heights." He has so far put off talks on sharing Jerusalem and ruled out a so-called "right of return" for Palestinian refugees, a central Palestinian demand. On both issues, there is strong opposition in Israel to significant concessions. Olmert, who could face criminal indictment in a corruption investigation, will remain prime minister until a new government is approved by parliament. Foreign Minister Tzipi Livni is trying to form a coalition.
Bahrain FM calls for regional grouping of Arabs, Israel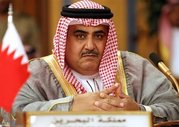 Bahrain's Foreign Minister
Sheikh Khaled bin Ahmad al-Khalifa
Oct. 1….(AFP) The foreign minister of staunch US ally Bahrain has called for the creation of a regional grouping of Arab states with historic foe Israel, as well as Iran and Turkey, a newspaper reported on Wednesday. "Israel, Iran, Turkey and Arab states should sit together in one organisation," Sheikh Khaled bin Ahmad al-Khalifa was quoted in the pan-Arab daily Al-Hayat as saying. "Aren't we all members of a global organisation called the United Nations? Why not (come together) on a regional basis? This is the only way to solve our problems. There's no other way to solve them, now or in 200 years." Al-Hayat, which interviewed the Bahraini chief diplomat in New York, said he had proposed the establishment of a regional bloc in a speech to the UN General Assembly. The tiny Gulf kingdom is a major ally of the United States and has a free trade agreement with Washington. It also hosts the US Navy's Fifth Fleet. Bahrain's crown prince, Sheikh Salman bin Hamad al-Khalifa, met Israeli officials during World Economic Forum summits in 2000 and 2003, while Sheikh Khaled met Israeli counterpart Tzipi Livni at the UN last year. But political groupings in Bahrain, which is ruled by a Sunni dynasty and has a Shiite majority, resist any attempt at normalisation of ties with Israel. Only two Arab countries -- Egypt and Jordan -- have full fledged peace treaties with Israel. Bahrain's Gulf neighbour Qatar, another close US ally, is one of a handful of Arab countries to maintain political contacts with the Jewish state. Forging ties with Israel without a solution to the Palestinian-Israeli conflict is generally unpopular among ordinary Arabs. "Why don't we sit together even if we disagree, even if we don't recognise each other? Let's be in a single organisation in order to overcome the difficult stage through which the Middle East is passing -- a stage that remains hostage to the past," Sheikh Khaled told Al-Hayat, referring to the decades-old Arab-Israeli conflict. Told that his proposal might be perceived by some as a "dream" since it was hard to see hardline Iranian President Mahmoud Ahmadinejad sitting alongside Israel, Sheikh Khaled, whose country occasionally has problems with Iran, said: "If this is perceived as a dream, well, many dreams have become reality."
'Rice expresses satisfaction over Syria-Israel indirect talks'
Sept. 30….(Jerusalem Post) In what may be a sign that the recent hardline American position towards Syria is softening, Syrian Foreign Minister Walid Muallem met with US Secretary of State Condeleezza Rice last week, and with Assistant Secretary of State for Near Eastern Affairs David Welch on Monday to discuss various issues concerning the region, the Wall Street Journal reported on Tuesday. According to the report, Rice and Muallem held brief talks on the sidelines of the United Nations General Assembly. Muallem then had a more detailed meeting with Welch a few days later. [Rice] expressed her satisfaction with the situation moving forward in Lebanon, also about the indirect talks between Syria and Israel," the Syrian foreign minister told the paper in an interview on Monday. "She said they support these talks and they are ready to assist. "I consider this a good progress in the American position," he added. "We agreed to continue this dialogue. "However, a State Department official downplayed the meetings, telling the paper that they did not represent a shift in American policy, but were rather an opportunity for the United States to share its grievances with Syria over its human rights violations and its ties with Hizbullah and Iran, as well to voice concern over other issues. "The international community still awaits a credible demonstration of Syria's willingness to renounce their sponsorship of terrorism," the Wall Street Journal quoted the official as saying.Later in his interview, Muallem went into more detail about Syria's position on the indirect negotiations with Israel, and on how such talks would affect the close relationship Damascus has with Teheran.
Israelis welcome Jewish New Year
Sept. 29….(AP) Israelis ushered in the Jewish New Year on Monday with festive family dinners — and a warning from their outgoing prime minister that they'll have to return virtually all the land captured in 1967 to win peace with the Palestinians and Syrians.Ehud Olmert, who is giving up his office amid a corruption investigation, also exchanged holiday greetings with the Palestinian president, Mahmoud Abbas. The Jewish New Year, or Rosh Hashana, coincides this year with Eid el-Fitr, one of the holiest days on the Muslim calendar.The two leaders have been meeting regularly in recent months trying to work out a peace accord that would end their long conflict and give the Palestinians their own state. But the talks have not produced tangible results, and many Israelis and Palestinians are skeptical about prospects.For many Israelis, the year that ended Monday was also disappointing in other ways. Top leaders, including Olmert, and a one-time president, Moshe Katsav, have been forced out by scandal."From the public, Israeli standpoint, the year that ends this evening should perhaps be erased from collective memory," columnist Eitan Haber wrote in the newspaper Yediot Ahronot."We are divided, skeptical, disbelieving, facing the greatest leadership crisis there has ever been here," added another Yediot columnist, Yair Lapid.Rosh Hashana, which began at sundown, ushers in 10 days of soul-searching capped by Yom Kippur, the Day of Atonement. But the New Year holiday itself is a time for festive meals, which traditionally include an apple dipped in honey to symbolize a sweet new year.Israel closed off the West Bank until late Wednesday, barring Palestinians from entering Israel. It is a measure common during Jewish holidays, to deter possible attacks by Palestinian militants.The Gaza Strip, the other Palestinian territory, has been virtually sealed off since June 2007, when the Islamic militant group Hamas seized control by force. The vast majority of the territory's 1.4 million Palestinians have been trapped there since then.In his farewell interview as prime minister, Olmert said Israel will have to give up nearly all of the West Bank and east Jerusalem if it wants peace with the Palestinians, who plan their state for those areas and Gaza. Israel withdrew from Gaza in 2005.
Olmert says Israel must give up almost all West Bank
Sept. 29….(AFP) Prime Minister Ehud Olmert said Israel must give up virtually all the occupied West Bank including east Jerusalem, insisting in an interview published on Monday this was key to achieving peace with the Palestinians. "We have to reach an agreement with the Palestinians, the meaning of which is that in practice we will withdraw from almost all the territories, if not all the territories," said Olmert, who now heads an interim government following his September 21 resignation. "We will leave a percentage of these territories in our hands, but will have to give the Palestinians a similar percentage, because without that there will be no peace," he told the mass-circulation Yediot Aharonot newspaper. "Including in Jerusalem," he said in reference to the predominently Arab eastern part of the Holy City which Israel occupied and annexed after the 1967 war and which Palestinians want as the capital of their future state. His comments are expected to stir deep controversy. Israel officially considers Jerusalem its "eternal, undivided" capital, a view Olmert -- a former mayor of the city -- said he shared for many years. "I am not trying to justify retroactively what I did for 35 years. For a large portion of these years, I was unwilling to look at reality in all its depth," said Olmert. But he stressed that giving up parts of the city is key to Israel's security, pointing to deadly July attacks by Palestinians from east Jerusalem who ploughed through crowded streets with bulldozers.
Israel Closes off Palestinian Territories
Sept. 29….(AP) - The Israeli military says it is imposing a closure on the West Bank and Gaza Strip to coincide with the Jewish New Year holiday. The military says the closure goes into effect early Monday and would be lifted late Wednesday, depending on security considerations. It means Palestinians are banned from entering Israel until the closure is lifted. The statement said exceptions would be made for "those in need of humanitarian and medical aid," as well as several categories of workers and officials. Such closures during Jewish holidays are routine, explained as necessary to prevent Palestinian attacks.
WEEK OF SEPTEMBER 21 THROUGH SEPTEMBER 27
Bush Still Risking God's Wrath on Our Nation
| | |
| --- | --- |
| | President Bush, right, greets the President of the Palestinian Authority Mahmoud Abbas, in the Oval Office of the White House, Sept. 25, 2008 in Washington. Bush pledged to continue financial help to build a state for the Palestinians, a day after sending 500 million to Jordan. |
Sept. 26….(FOJ) President Bush, even at a time while the US is beset by financial tremors that could bankrupt our nation and enslave us to Socialism and Global governance continues to compromise the Promised Land by extending hundreds of million of dollars to a terrorist entity in the guise of the PLO. This is an action that is in direct opposition to the warnings of God's prophetic word. (Zechariah 12:1-3 The burden of the word of the Lord for Israel, saith the Lord, which stretcheth forth the heavens, and layeth the foundation of the earth, and formeth the spirit of man within him. Behold, I will make Jerusalem a cup of trembling unto all the people round about, when they shall be in the siege both against Judah and against Jerusalem. And in that day will I make Jerusalem a burdensome stone for all people: all that burden themselves with it shall be cut in pieces, though all the people of the earth be gathered together against it.) It just could be that God is allowing our nation to be judged economically at this time because so many Americans worship the god of money, and have preoccupied themselves with materialism, and greedy indulgences. Geo-politically speaking, Bush's "two-state solution" to fix the terror and Arab problem in the Middle East is a burden on our nation that is cutting us to pieces.
Bush Denied Israeli Request to Attack Iran
Sept. 26….(YNET) The Guardian quotes European diplomatic sources as saying Israel seriously considered strike on Islamic Republic's nuclear facilities this spring but was told by US president he would not back it for fear of retaliation, anxiety that Israel would not succeed in disabling Iran's nuclear facilities in single assault. The Guardian quoted European diplomatic sources as saying that Israel seriously considered launching a military strike on Iran's nuclear sites this spring but was told by President George W Bush that he would not support it and did not expect to revise that view for the rest of his presidency. The sources told the British newspaper that Prime Minister Ehud Olmert used the occasion of Bush's trip to Israel for its 60th anniversary celebrations to raise the issue in a one-on-one meeting on May 14, the sources said. "He took it (the refusal of a US green light) as where they were at the moment, and that the US position was unlikely to change as long as Bush was in office", one of the sources was quoted by the Guardian as saying. According to the sources, Bush's decision to refuse to offer any support for a strike on Iran appeared to be based on two factors. One was US concern over Iran's likely retaliation, which would probably include a wave of attacks on US military and other personnel in Iraq and Afghanistan, as well as on shipping in the Persian Gulf. The other, the sources told the Guardian, was US anxiety that Israel would not succeed in disabling Iran's nuclear facilities in a single assault even with the use of dozens of aircraft. It could not mount a series of attacks over several days without risking full-scale war. So the benefits would not outweigh the costs, the diplomats told the Guardian. According to the sources, even if Israel were to launch an attack on Iran without US approval its planes could not reach their targets without the US becoming aware of their flight path and having time to ask them to abandon their mission. "The shortest route to Natanz lies across Iraq and the US has total control of Iraqi airspace", one of the officials told the newspaper. Natanz, about 100 miles north of Isfahan, is the site of a uranium enrichment plant. Mark Regev, Olmert's spokesman, reacted to the Guardian's report saying, "The need to prevent Iran from obtaining nuclear weapons is raised at every meeting between the prime minister and foreign leaders. Israel prefers a diplomatic solution to this issue but all options must remain on the table.
US Warns of Punitive Measures Against Russia
Sept. 26….(Reuters) Russia will face a "very strong reaction" from Washington and others if it does not meet an October 10 deadline to withdraw troops from "security zones" around Georgia's breakaway regions of South Ossetia and Abkhazia, a senior US official said on Thursday. Daniel Fried, US Assistant Secretary of State for European Affairs, said Moscow would find itself more isolated and its reputation further damaged if it did not comply with obligations laid down in a French-brokered ceasefire deal. "Does Russia want to be seen as even more risky to do business in than it is now? What kind of a long-term relationship does Russia want to have with the world?" he told Reuters in an interview. "If the Russians have not complied by October 10 there would be a very strong reaction," Fried added. Russia has said it will pull out the forces in the security zones by then, but that it will keep a planned 7,600 troops in the two separatist regions indefinitely, more than twice the number it had before its brief war with Georgia. Washington and others strongly oppose this. The withdrawal of troops from the security zones around the breakaway regions is conditional on deployment of an international force of ceasefire monitors, including a 200-strong European Union contingent. Georgia tried to retake control of South Ossetia in early August but its troops were quickly repelled by Russian forces. In the battle, Moscow's troops drove deep into Georgian territory, drawing international condemnations. The United States has been mulling a range of measures against Russia but is waiting to see if it meets the deadline. US Secretary of State Condoleezza Rice discussed with European allies on the sidelines of the UN General Assembly this week how to handle what she sees as Russia's increasingly "dark turn" and aggression toward its neighbors. "The problem with Russia's invasion of Georgia is that it is not just a little hiccup or bump in the road. It is a major problem because Russia has tried to change international borders by force and that is quite a sobering thought," said Fried, who sat in on a meeting between Rice and Russian Foreign Minister Sergei Lavrov on Wednesday. Russia is going to have to choose how far outside the international community it wants to place itself," he said. He said European nations had expressed solidarity with the US view that Russia's actions must be confronted.
Putin/Russia May Launch Nuclear Cooperation with Venezuela
Sept. 26….(Newsmax) Prime Minister Vladimir Putin vowed Thursday to make relations with Latin America a top foreign policy priority, a pledge backed by the first Russian naval deployment to the Caribbean since the Cold War. Putin greeted Venezuelan President Hugo Chavez, on his second trip to Russia in just over two months, with offers to discuss further arms sales to Venezuela and possibly helping it to develop nuclear energy. Chavez's visit takes place as a Russian naval squadron sails to Venezuela, across the Caribbean Sea from the United States, in a pointed response to what the Kremlin has cast as threatening US encroachment near its own borders. Both men suggested their countries are working to decrease US global influence. "Latin America is becoming a noticeable link in the chain of the multi-polar world that is forming," Putin said at his suburban residence at the start of his talks with Chavez. "We will pay more and more attention to this vector of our economic and foreign policy." Putin did not mention any specifics of potential Russian-Venezuelan military cooperation in his opening remarks, but Russian news reports said that Venezuela could buy Russian air defense missiles and more Sukhoi fighter jets. Earlier Thursday, a Kremlin official who spoke on customary condition of anonymity said that Russia would grant Venezuela a $1 billion credit for the purchase of Russian weaponry in an effort to help Venezuela revamp its military forces. Russia has signed contracts worth more than $4.4 billion with Venezuela since 2005 to supply arms including fighter jets, helicopters, and 100,000 Kalashnikov assault rifles. Putin did not specify what kind of cooperation Russia could offer Venezuela in the nuclear field, but Russia is aggressively promoting itself as a builder of nuclear power plants and supplier of fuel to nations seeking nuclear energy. Chavez, who addressed Putin as "my dear friend Vladimir," said that stronger ties with Russia would help build a multi-polar world, a term Russia and Venezuela use to describe their shared opposition to the perceived US global domination. "I think that today more than ever before what you have said about a multi-polar world is becoming reality," Chavez told Putin. He said he brought greetings from Cuban leader Fidel Castro, another staunch US enemy. Both leaders have used criticism of the US to boost their popularity at home and advance foreign policy objectives. Russia is the latest leg in a tour taking Chavez to a number of nations whose governments are eager to counter US global clout. He stopped briefly in Cuba on his way to China, where he touted agreements to increase oil exports and purchase military jets. Signaling similar interests in Russia, Chavez said he and President Dmitry Medvedev will observe military exercises when they meet Friday in the southern Orenburg region. The region near Kazakhstan's border is home to oil industry facilities. In an interview broadcast on Russian television before the visit, Chavez said that Venezuela and Latin America as a whole need "friends like Russia" to help them shed US "domination" and ensure peace. Russia has ramped up its cooperation with Caracas further since last month's war with Georgia, which has badly damaged Moscow's already strained ties with the West and particularly the United States. Russia's deployment of warships to Venezuela for naval maneuvers came after the United States used naval ships to ferry aid to Georgia after the war, a mission Russian officials harshly criticized. The Russian naval deployment follows a weeklong visit to Venezuela by a pair of Russian strategic bombers. On his Sunday TV and radio program, Chavez joked that he would be making his international tour aboard the "super-bombers that Medvedev loaned me." Chavez has also talked about creating "a new strategic energy alliance" with between the oil-rich nations. After visiting Venezuela this month, Russian Deputy Prime Minister Igor Sechin said five major Russian oil companies are looking to form a consortium to increase Latin American operations and to build a $6.5 billion refinery to process Venezuelan crude. Putin said that Russia's Gazprom state natural gas giant will launch its first drilling rig next month to tap Venezuela's offshore gas reserves.
PA Blindly Bashes Jews' 'Imaginary Temple'
Sept. 26….(IsraelNN.com) The Palestinian Authority, run by PLO Fatah chief Mahmoud Abbas, is again making efforts to popularize Muslim denial of the Jewish connection to Jerusalem, especially to the site of the two Jewish Temples. The PA claims fly in the face of the archaeological evidence, as well as the history of Jerusalem as endorsed by the most authoritative Muslim sources. According to Itamar Marcus and Barbara Crook of the Palestinian Media Watch organization, Fatah-controlled television broadcasts have been promoting a music video that "denies any historical connection between the Jewish people and Jerusalem." Building on the denial of Jewish rights in Jerusalem and the claim that the Temple Mount is "ours," meaning it is Muslim, PMW explains, that "the lyrics repeat the Palestinian fabrication that Israel is planning to destroy the Al-Aqsa Mosque and therefore it needs protection." As translated by PMW, the video clip that appeared on PA TV on September 23, 2008, includes the lyrics, "Oh Sons of Zion, no matter how much you dig and no matter how much you destroy, your imaginary Temple will not come into being, Al-Aqsa is ours. Al-Aqsa is ours, Oh Muslims, Al-Aqsa is ours." It goes on to call for another Saladin, the Muslim conqueror of Jerusalem in 1187, according to PMW. Marcus and Crook explain that the clip has appeared on both Fatah and Hamas TV "intermittently during the last 18 months, and it constitutes part of a prolonged hate campaign against Israel. The campaign denies the historical fact of the connection between the Jewish people, Jerusalem and the Temple Mount, while infusing hatred and fear by pretending that Islam's holy site, as well as its adherents, are in great danger."
China Banks told to Halt Lending to US Banks
Sept. 25….(Reuters) Chinese regulators have told domestic banks to stop interbank lending to US financial institutions to prevent possible losses during the financial crisis, the South China Morning Post reported on Thursday. The Hong Kong newspaper cited unidentified industry sources as saying the instruction from the China Banking Regulatory Commission (CBRC) applied to interbank lending of all currencies to US banks but not to banks from other countries. "The decree appears to be Beijing's first attempt to erect defenses against the deepening US financial meltdown after the mainland's major lenders reported billions of US dollars in exposure to the credit crisis," the SCMP said. Chinese leaders have been calling for a new world currency, one not attached to the dollar.
Buffett Says US Undergoing `Economic Pearl Harbor'
Sept. 25….(Bloomberg) Billionaire Warren Buffett, calling turmoil in the markets an ``economic Pearl Harbor,'' said his $5 billion investment in Goldman Sachs Group Inc is an endorsement of the Treasury's $700 billion bank rescue plan. ``I am betting on the Congress doing the right thing for the American public and passing this bill,'' Buffett said on cable channel CNBC today. ``I certainly have a vote of confidence in Goldman and vote of confidence in Congress.'' Treasury Secretary Henry Paulson and Federal Reserve Chairman Ben Bernanke are pushing Congress to quickly approve the proposal to remove illiquid assets from the banking system. Buffett is buying a stake in New York-based Goldman after three of the investment bank's biggest competitors collapsed or were forced into emergency sales. ``I think the Treasury will pay back the $700 billion and make a considerable amount of money,'' Buffett said, adding that if he had $700 billion on the government's terms to buy distressed assets, he would. Unfortunately, I'm tapped out.'' Goldman rose $4.95, or 4 percent, to $130 at 4 p.m. in New York Stock Exchange composite trading after Buffett's Berkshire Hathaway Inc. agreed yesterday to the investment. It will pay 10 percent interest and give Buffett the right to buy $5 billion in common stock in the next five years at $115 a share. Scold Buffett, 78, has frequently scolded Wall Street for shoddy accounting and risky investments. He's investing in the most profitable U.S. investment bank a week after Lehman Brothers Holdings Inc. went bankrupt and Merrill Lynch & Co. sold itself to Bank of America Corp. Bears Stearns Cos. in March was absorbed by JPMorgan Chase & Co. It's not like Pearl Harbor where you could look at what happened with your own eyes and decide you had to do something that day,'' Buffett said on the cable channel. ``This is sort of an economic Pearl Harbor we're going through.''
Bush: US in Midst of Serious Financial Crisis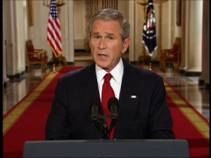 Sept 25….(Reuters) President George W. Bush on Wednesday said the United States was in a serious financial crisis as he tried to convince Americans to support a $700 billion financial rescue plan. "We are in the midst of a serious financial crisis and the federal government is responding with decisive action," Bush said in a televised national address. He warned that "the market is not functioning properly," there is widespread loss of confidence, major sectors are at risk, and more banks could fail and threaten sending the U.S. economy into recession. "We must not let this happen," Bush said.
Syria Masses 10,000 Commandos For Invading North Lebanon
Sept. 24….(DEBKA) Damascus is pressing forward with its plan to occupy Greater Tripoli, Lebanon's second largest city and port, DEBKAfile's military sources report. To this end, 10,000 Syrian commando troops have massed at Abboudieh on the Lebanese border ready to follow an advance force which occupied seven villages around the northern city earlier this month. A Lebanese army spokesman first denied the concentration while the mainstream Israeli media ran the official denial without checking the story out. However, when witnesses said the boosted Syrian deployment was visible from the Lebanese side of the border Tuesday, Sept. 23, the spokesman issued a new statement. He said Beirut had asked Damascus for clarifications and was told the measure was "internal and in no way directed against Lebanon." This left the deployment with the option of striking at anti-Syrian militias operating outside the Lebanese army in the Tripoli region. Damascus stressed the move was linked to a crackdown against smugglers. In yet another "clarification," the measure was linked to digging new wells along the Syrian-Lebanese border. These various "clarifications" are so implausible that Damascus is obviously unconcerned about any serious challenge to its sudden build-up of a 10,000-strong special forces deployment. This sort of strength, is deployed for war operations, not anti-smuggling policing. Tuesday, unofficial Lebanese sources confirmed that Syrian commandos had occupied Wadi al-Ashaer, a village in the Rashaya district in the North. Our sources add that this is only one of the seven villages captured by an advance Syrian force in northern Lebanon last week, after which Damascus advised Washington and Paris not to interfere. It is now engaged in building fortifications and paving military road links for the main body of special forces to move in. Syrian occupation of northern Lebanon will make profound inroads on the strategic position of the United States and Israel in this part of the Middle East, yet Washington and Jerusalem are turning a blind eye.
Russian Navy Sails to Venezuela
(Russian warships have set off for Venezuela for joint exercises unprecedented since the Cold War)
Sept. 23….(BBC) The fleet of ships, headed by the nuclear-powered Peter the Great cruiser, set off from its base at Severomorsk in the Arctic. The ships are due to take part in joint maneuvers with Venezuela in November. The move is seen as a rebuff to the United States, which is facing increasingly fraught relationships with the two nations. Russian Navy spokesman Igor Dygalo said the ships would travel 15,000 nautical miles to reach their destination. "It's the nuclear-powered guided missile cruiser Peter the Great, the anti-submarine warship Admiral Chebanenko and other accompanying ships," he told the AFP news agency. Two Russian bombers arrived in Venezuela last week for training flights. Moscow has intensified ties with Venezuela and other Latin American countries recently as its relationship with Washington has become strained. Caracas and Moscow have signed arms contracts, and are looking to extend bilateral co-operation on energy. Russian Deputy Prime Minister Igor Sechin, in Caracas last week, said five Russian oil firms were looking to begin operations in Venezuela. Venezuelan President Hugo Chavez, who will visit Moscow this week, said on Sunday that Latin America needed a strong friendship with Russia to help reduce Washington's influence in the region. A staunch critic of the US, he backed Russian intervention in Georgia last month and has accused Washington of being scared of Moscow's "new world potential". Mr Sechin also warned the US not to view Latin America as its own backyard. "It would be wrong to talk about one nation having exclusive rights to this zone," he told the Associated Press. During the Cold War, Latin America became an ideological battleground between the US and the then USSR.
Olmert Resigns, But Remains in Power for Now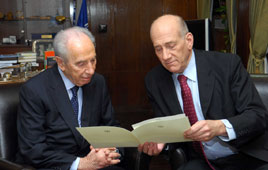 Sept. 22….(Israel Today) Israeli Prime Minister Ehud Olmert delivered his official resignation to President Shimon Peres on Sunday evening, ending a short term at the nation's helm that was characterized by some of the worst financial scandals and security failures in Israel's short modern history. Peres was scheduled to immediately begin the formality of meeting with Knesset faction heads to determine which Knesset member will be tasked with forming the next government. As the new leader of the ruling Kadima Party, Foreign Minister Tzipi Livni was all but assured of being chosen. But Livni's chances of successfully forming a new and stable ruling coalition are considered slim. Both the opposition Likud Party and the coalition Labor Party are interested in new national elections, certain that they will win back parliament seats from a Kadima Party severely weakened by rampant corruption and the departure or downfall of its leading figures. Smaller factions that will not fair so well in the next national election are more likely to join Livni, but not without conditions that could preclude the new Kadima leader's ability to bring them all around one cabinet table. Livni has 28 days to form her government, with a possible 14-day extension. In the meantime, Olmert will remain head of a transition government. Far from being a "lame duck," Olmert intends to use his remaining weeks in office trying to conclude a hasty and ill-advised "peace" deal with the Palestinians. If Livni fails to successfully form a new majority coalition, Olmert will remain prime minister until new national elections can be held early next year.
WEEK OF SEPTEMBER 14 THROUGH SEPTEMBER 20
On Iran: It is Time To Act
Sept. 19….(JWR) Iran is just a heartbeat away from the A-bomb. Last Friday the Daily Telegraph reported Iran has surreptitiously removed a sufficient amount of uranium from its nuclear production facility in Isfahan to produce six nuclear bombs. Given Iran's already acknowledged uranium enrichment capabilities, the Telegraph's report indicates that Iran is now in the late stages of assembling nuclear bombs. It would be a simple matter for Iran to assemble those bombs without anyone noticing. US spy satellites recently discovered what the US believes are covert nuclear facilities in Iran. The mullocracy has not disclosed these sites to the UN's International Atomic Energy Agency (IAEA), which is charged with inspecting Iran's nuclear sites. As to the IAEA, this week it presented its latest report on Iran's nuclear program to its board members in Vienna. The IAEA's report claimed that Iran has taken steps to enable its Shihab-3 ballistic missiles to carry nuclear warheads. With their range of 1,300 kilometers, Shihab-3 missiles are capable of reaching Israel and other countries throughout the region. In support of its swiftly progressing nuclear program, Iran has escalated both its conventional military and terroristic adventurism. It has also ratcheted up its diplomatic assault on the US. This week, Iran conducted a countrywide air defense exercise. Gen. Khatim al Anbiaa, the commander of Iran's Air Defense Corps explained that the exercise was aimed at defending against both electronic jamming systems and against actual bombing strikes. Also this week, Yahya Rahim Safavi, the former commander of Iran's Revolutionary Guards Corps and current senior advisor to Supreme Leader Ayatollah Ali Khamenei for security affairs announced that Iran has shifted responsibility for naval warfare on the Persian Gulf from its regular naval forces to its more fanatical Revolutionary Guards. The Iranian navy will now be deployed only in the Gulf of Oman and along the Caspian Sea. The deployment of the IRGC along the Persian Gulf means that the force will be responsible for naval operations in the narrow Strait of Hormuz, through which forty percent of global oil shipments travel daily. Issuing Iran's most explicit threat to US naval forces in the area and global oil shipments to date Safavi declared, "The entire Strait of Hormuz is under the tight control of the Iranian security forces, which are ready to defend Iran against any threat." As for terror, al Qaida boss Ayman Zawahiri's recent tirade against Iran notwithstanding, Iran has apparently intensified its cooperation with al Qaida. Over the past two weeks, Israeli counter-terror officials have issued explicit warnings to Israeli vacationers to immediately depart the Sinai. They have stated that terror cells from al Qaida and Hamas are working with Iran's Hizbullah to abduct groups of Israeli vacationers to Gaza. Moreover, as Hamas and Teheran have openly acknowledged their "brotherly" ties, more and more reports have been published about al Qaida's escalating presence in Gaza. Beyond all this, both regionally and globally Iran is escalating its diplomatic and strategic offensive against the US. It has widened its diplomatic operations in the Western Hemisphere from Venezuela, Cuba, Ecuador and Nicaragua to the Caribbean by opening diplomatic relations with Grenada and St. Vincent and it is pursuing diplomatic ties with Jamaica. Iran has initiated its own pro-Russian diplomatic initiative to "stabilize" the Caucasus. This week Iran's Foreign Minister Manoucher Mottaki caught the US State Department by surprise when he arrived in Tblisi to meet with Georgian President Mikheil Saakashvili. That meeting was part of a regional tour that took Mouttaki to Russia, Azerbaijan and Armenia as well as Germany. Finally, of course, there is Iranian President Mahmoud Ahmadinejad's annual trip to New York for the UN's General Assembly opening session next week. Countering Iran's sprint to the nuclear finish line and its intensifying threats against Israel and the West are three Western initiatives to prevent Iran from acquiring nuclear weapons. First, the US, France and Britain have stepped up their rhetoric calling for additional economic sanctions against Iran. During the General Assembly meeting in New York, US Secretary of State Condoleezza Rice is scheduled to meet her counterparts from the other permanent members of the Security Council and Germany to try to agree on such sanctions. But this will be an exercise in futility. Russia has made clear that it will reject any further sanctions against Iran. Indeed it is intensifying its military and financial ties to Teheran. Moscow has pledged to have the Bushehr nuclear plant up and running by the end of the year. And Iran is already suspected of diverting plutonium from the plant to develop still more nuclear weapons. Germany too, has evinced no interest in curtailing its financial ties to Iran. To the contrary, German trade with Iran expanded 12 percent in the last year from $2.7 billion to $3 billion. So the US will fail to pass additional sanctions against Iran in the UN Security Council. And this is a shame. But even if a miracle occurred and Russia, China and Germany agreed to adopt and enforce stiff sanctions against Iran, those sanctions would come too late to prevent Iran from acquiring nuclear weapons. That uranium that the Iranians took from their Isfahan plant will be weapons grade and attached to Shihab-3 missiles or transferred to Hizbullah, al Qaida or Hamas terrorists for use long before such hypothetical sanctions would even be noticed in Iran. The second way that the West, and particularly the US and Israel have sought to stymie Iran's nuclear ambitions is through sabotage. As Yediot Ahronot reporter Ronen Bergman documented in his book, The Secret War with Iran, over the past few years the Mossad and US intelligence agencies have had some success killing some personnel involved in Iran's nuclear weapons program. They have also managed to sell faulty nuclear components to Iran that have slowed down and sabotaged its operations. As the assassination of Iran's terror master Imad Mughniyah in Damascus in February demonstrated, Israel has the capacity to carry out sensitive covert operations deep inside enemy territory. And more successful covert operations could no doubt cause still more damage to Iran's nuclear program. But it is all but impossible to see how any such operations can prevent Iran from acquiring nuclear weapons in the short term. With that uranium from Isfahan hidden away in one of its covert facilities, with terror operatives deployed all over the globe and in charge of Lebanon and Gaza, and with the Shihab-3 missiles happily accepting nuclear warheads, it is apparent that no matter how bold, limited covert operations have not and will not prevent Iran from crossing the nuclear threshold. Finally, there are the private initiatives to use international law, capital markets and political pressure to deter Iran from acquiring nuclear weapons and to persuade states not to cultivate ties with Iran. A year ago, the Jerusalem Center for Public Affairs began a push to indict Ahmadinejad as a war criminal for his breach of the Genocide Convention. His calls for Israel's annihilation make him guilty of the explicit crime of inciting genocide. The JCPA's initiative has fomented similar calls by groups in Canada and Australia and most recently, by tens of thousands of evangelical Christians. The Anti-Defamation League and AIPAC are waging public campaigns against European oil and gas companies that are involved in developing Iran's oil and gas fields. The Center for Security Policy in Washington, DC spearheaded the initiative to divest US public employee pension funds from companies that do business with Iran and other state sponsors of terror. Several major American Jewish organizations are organizing a massive protest outside UN headquarters that will take place during Ahmadinejad's address to the body next Tuesday. Other groups, like the Israel Project conduct intensive briefings for the media in the US and Europe to educate reporters and editors about the Iranian nuclear program. All of these private initiatives are vital for raising public awareness in the West about the lethality of the Iranian threat to Israel and to global security in general. They are also important for embarrassing governments, particularly Germany, Austria and other European governments with histories of anti-Semitic violence, that refuse to end their bilateral trade with Iran. Beyond that, they serve the important goal of weakening the Iranian economy. But again, none of these programs can do a thing against that uranium for six bombs that Iran removed from its plant in Isfahan. They can't stop those centrifuges in Natanz and in covert facilities throughout Iran from buzzing along. They can't destroy those Shihab-3 missiles. They can't kill the scientists assembling the bombs. In light of Iran's unrelenting and rapid progress towards the nuclear bomb finish line, it is clear today that while positive in their own rights, none of the actions the West is taking to block Iran's path to the atomic bomb will succeed in blocking its path to the atomic bomb. For that matter, the one option short of war that might have put an end to the mullahs' race to the bomb three years ago, namely supporting the Iranian people in their wish to overthrow their regime, cannot be adopted fast enough to prevent the likes of Khamenei and Ahmadinejad from pushing the button now. Today, there is only one way to prevent Iran from acquiring nuclear weapons. Israel must bomb Iran's nuclear installations. Such an Israeli strike will not end Iran's nuclear program. It will not overthrow the regime. It will not cripple Iran's economy. It will not end Iran's active support for international terrorist groups. All an Israeli air strike against Iran's nuclear facilities will do is set Iran's nuclear program back for a couple of years. Such a strike will buy Israel and the rest of the world time. And during that time, Iran will no doubt expand its diplomatic, terror and political offensives against Israel and the US. But if Israel and the US are wise, they can use the time as well. If Israel and the US are wise, they will use the extra time to ratchet up international economic sanctions on Iran. They will use the time to conduct covert operations against nuclear and regime targets. They will use the time to increase international pressure on countries that do business with Iran and sell it arms. And they will use the time that an Israeli military strike against Iran's nuclear facilities will buy to support Iranian democracy movements and so weaken the regime and perhaps eventually topple it. It is clear today that the Bush administration will not take action against Iran. This week five former secretaries of state said that the US should pursue diplomatic ties with Iran regardless of Iran's pursuit of nuclear weapons. There will be no will in Washington to act against Iran until after Iran has attacked Israel with nuclear weapons. So it is up to Israel, and Israel is embroiled with a weak government.
President Bush Hosts Iftaar Dinner at White House
| | |
| --- | --- |
| | (FOJ) President Bush has now used the White House to host an Iftaar celebration of Ramadan eight times. This action by our President is a disgrace to the nation and a mocking slap in the face of Jehovah God. It is no small irony that the Bush Administration is a failure and a laughing stock in so many corners of the world. |
Sept. 18….(FOJ) President George W. Bush welcomes guests to the Iftaar Dinner with Ambassadors and Muslim leaders in the State Dining Room of the White House, Thursday, Sept. 17, 2008, to celebrate the traditions of Islamic faith and culture. Over the past eight years, we have made the Iftaar dinner an annual tradition here at the White House. And I'm really glad we did. At this year's gathering, we pay special tribute to the many contribution Muslim Americans have made to our nation. We join in wishing Muslims around the world, "Ramadan Mubarak." According to the teachings of Islam, Ramadan commemorates the revelation of God's word in the Holy Koran to the prophet Mohammad. The word has become the foundation for one of the world's great religions. Today more than a billion Muslims around the globe celebrate the month of Ramadan with daily fasting, heartfelt prayer, and acts of charity. As we break the fast tonight, let us give thanks for all those who serve a cause greater than themselves. Let us give thanks for the many ways that Muslim Americans have enriched our lives. And let us give thanks that we live in a country that makes one people out of many. I thank you for joining us tonight. I wish you all a blessed Ramadan.
Russia Sells Missiles to Iran & Venezuela
Sept. 18….(Times on Line) Russia snubbed its nose at the United States today by announcing plans to sell military equipment to both Iran and Venezuela. The head of the state arms exporter said that Russia was negotiating to sell new anti-aircraft systems to Iran despite American objections. "Contacts between our countries are continuing and we do not see any reason to suspend them," Anatoly Isaikin, general director of Rosoboronexport, told Ria-Novosti at an arms fair in South Africa. Reports have circulated for some time that Russia is preparing to sell its S-300 surface-to-air missile system to Iran, offering greater protection against a possible US or Israeli attack on the Islamic republic's nuclear facilities. The missiles have a range of more than 150 kilometres and can intercept jets approaching at low altitudes. Ruslan Pukhov, director of the Centre for Analysis of Strategies and Technologies in Moscow, said that it was logical to conclude a lucrative contract with Iran "in the current situation, when the US and the West in general are stubbornly gearing toward a confrontation with Russia". Russia has already delivered 29 Tor-M1 missile systems under a $700 million deal with Iran in 2005. Sergei Chemezov, the head of state-owned Russian Technologies also disclosed that Venezuela's leader Hugo Chavez wanted to buy anti-aircraft systems, armoured personnel carriers, and new SU-35 fighter jets when they come into production in 2010. US plans to site an anti-missile shield in eastern Europe to deter surprise attacks from Iran have outraged Russia, which believes the system in Poland and the Czech Republic is aimed at weakening its defenses. Strains between Nato and Russia after the war in Georgia have also contributed to a sharp deterioration in relations. Deputy Prime Minister Igor Sechin, one of Prime Minister Vladimir Putin's closest allies, has visited Venezuela and Cuba this week. Kommersant said that Russia was forming "alliance relations" with the two anti-American regimes as a response to US involvement in former Soviet republics. Mr Sechin said that "military-technological cooperation" between Russia and Venezuela was increasing, adding that the two sides were also in talks on oil and shipbuilding projects. President Chavez is expected to visit Moscow next week. Two Russian long-range strategic nuclear bombers landed in the Venezuelan capital Caracas last week, the first time they had visited the Latin American state. The TU-160 Blackjack supersonic bombers took off last night for the return journey to Russia after completing their patrol mission along the South American coast, air force spokesman Lieutenant-Colonel Vladimir Drik said. Condoleezza Rice, the US Secretary of State, voiced concern at Russian bomber flights close to American shores last month and warned Moscow that it was playing a "dangerous game". Mr Sechin travelled to Nicaragua yesterday as part of Russia's efforts to revive its influence on America's doorstep in Latin America. Nicaragua was the only state to join Russia in recognising the independence of Georgia's breakaway regions of Abkhazia and South Ossetia, and President Daniel Ortega is also due to visit Moscow soon.
Saudi Infiltration into US Education
Sept. 18….(IsraelNN.com) Sarah Stern, who heads EMET, a Washington, D.C.-based Endowment for Middle East Truth think-tank, says the Saudi Arabians are using their petrodollars to make major inroads into the American educational system, from elementary school and on up. Speaking with Eve Harow on IsraelNationalRadio, Stern said the Saudis are making use of a clause in the little-known Higher Education Law called Title VI to train teachers from kindergarten through 12th grade with an anti-American, anti-Israel bent. Stern explained that Title VI was legislated in 1958, "in the midst of the Cold War, when it was felt that American youngsters did not know enough to deal with the Communist threat or to be successful in the global market. So they set aside a pot of money, which has now grown to something like $120 million of taxpayers' money, to fund college campus programs for regional studies, such as African studies, Asian studies, Middle Eastern studies, etc. That was fine, but in 1978, Edward Said of Columbia University wrote his simplistic and lies-filled book Orientialism, which stated that only people from a given region can talk or write about that region. And that became the prevailing dominant trend of thought in academic circles. So that if you go into a Middle Eastern studies program as a Jew or Zionist, it is almost impossible to go through it without being constantly pounded with anti-Israel rhetoric." The problem was succinctly summed up by Martin Kramer, a colleague of Stern, who wrote, "Title VI 'outreach' allows biased academics to bring in off-campus activists, and pay them lecture fees to propagandize teachers and the general public. All at the taxpayers' expense." But there's even more, Stern says: "The law says you have to have teacher training seminars on campuses, and these have a radical anti-American bent. There is a place in New Mexico called Dar el Islam, a giant 1,300-acre complex that has a mosque, a medrassah [Islamic theological school], a summer camp, a teacher training workshop, and a publishing house that publishes some of the most virulent translations of the Quran, as well as the materials for their teacher-training that are used all over the country, and all stamped with the fancy blue-green-white star emblem of ARAMCO, the state-owned national oil company of Saudi Arabia. They are very very stealth, I call this the 'soft jihad' against America." "So we are raising generations of Americans who feel that Israel is a liability to US," Stern said, "though it's not only anti-Israel, but also anti-American... The first question on their teacher-training guide is, Why was America attacked on 9/11? And the answer is because of American support for Israel. So the Saudis, with their millions and millions of dollars, have been penetrating into think tanks, and into the penal system where very Wahabi imams come in and teach and get them to convert to extreme-Wahabi Islam. And they are hiding behind the American constitutional rights to be able to do this in America." Asked what is being done and what can be done to stop this, Stern said, "I see my primary mission as informing and educating. Although, we were successful in making some small changes in Title VI - myself together with Martin Kramer, who wrote the seminal book on this called Ivory Towers on Sand about the failure of Middle Eastern Studies in America, and with Stanley Kurtz - we were able to make some small incremental changes, such as having the universities answer how many of the participants went on to serve in positions of national security interests as a result of these programs, which was the original purpose of the Title VI."
Hamas Chief: West Bank is Ours
(As Israel negotiates retreat, terror group looks to fill vacuum)
Sept. 18….(WND) Members of the Hamas terror group are the rightful representatives of the Palestinian people and should control the entire West Bank just as they rule the Gaza Strip, Mahmoud Al-Zahar, the Hamas chief in Gaza, told WND in an exclusive interview. "According to our rights, we are the elected majority, and a majority in a democracy should control all the Palestinian areas, whether in the West Bank or in the Gaza Strip. This is not an extraordinary issue," said Al-Zahar, who is considered the second most powerful Hamas leader following the group's overall chief, Khaled Meshaal, who resides in exile in Damascus. "Do you respect democracy? If you respect democracy, the elections in January 06 indicated Hamas is the majority and it should run the administration in Gaza and the West Bank," said al-Zahar, speaking from Gaza. Al-Zahar was referring to Palestinian legislative elections in 2006 in which Hamas was victorious by a large margin. Palestinian Authority President Mahmoud Abbas unilaterally disbanded the Hamas-led Palestinian government after Hamas seized control of Gaza last summer. The Hamas chief's comments to WND come amid fears in the Israeli intelligence community Hamas eventually may attempt to take over the strategic West Bank just as it seized Gaza, particularly if Israel withdraws from the territory. According to multiple reports, the Israeli government reportedly has been negotiating the evacuation of most of the West Bank as part of US-backed talks aimed at creating a Palestinian state, at least on paper, before President Bush leaves office in January. Israel would hand the territory to Abbas' Fatah party. In a dramatic statement this past weekend, Olmert declared at a Knesset meeting that "Greater Israel" is over. "Greater Israel is over. There is no such thing. Anyone who talks that way is deluding themselves," Olmert stated. Greater Israel is a reference to territories captured by Israel during the 1967 Six Day War, including the Gaza Strip, West Bank and eastern sections of Jerusalem. Security officials in Jerusalem are warning if Israel withdraws, Abbas' forces may not be strong enough to contend with controlling the West Bank without the aid of the Israel Defense Forces. Yuval Diskin, head of Israel's Shin Bet Security Services, estimated during a Knesset meeting last November that if control of the West Bank were handed over to Abbas, Israel would suffer a "significant threat to its security." Palestinian security officials, speaking on condition of anonymity, admitted to WND they would have trouble controlling the West Bank without Israeli intervention. According to the officials, Fatah's intelligence apparatus routinely hands the IDF lists of Hamas militants that threaten Fatah rule, requesting that Israel make arrests, although Fatah has been stepping up direct arrests of Hamas gunmen in recent weeks. Perhaps foreshadowing coming tensions, Hamas' so-called military wing yesterday urged its gunmen in the West Bank to use force if security men loyal to Fatah try to arrest them. Meanwhile, Israeli and Palestinian security officials told WND they have specific information Hamas is quietly setting the stages for a possible West Bank takeover attempt. The officials said that among other things, Hamas has been acquiring weaponry in the West Bank and has set up a sophisticated system of communication between cells for a seizure attempt. In what is considered the most threatening Hamas move, according to the officials, the terror group is thought to have heavily infiltrated major Fatah forces in the West Bank and has been attempting to buy off Fatah militia members, many times successfully. The issue of Hamas infiltration of Fatah was thought to have been the Achilles heel that led to the terror group's takeover last summer of the entire Gaza Strip, including dozens of major, US-backed Fatah security compounds there. Hamas' seizure is thought to be a partial consequence of Israel evacuating Gaza in 2005.
Arabs Say Olmert Admitted Israel has Lost
Sept. 18….(Israel Today) The leaders of Lebanon's Hizballah terrorist militia could hardly contain their excitement this week after Israeli Prime Minister Ehud Olmert solemnly declared at Sunday's cabinet meeting that the "vision of Greater Israel is no longer viable. Speaking to supporters in Beirut on Tuesday, Hizballah leader Sheikh Hassan Nasrallah said that it was his group's perceived successes in Israel's 2000 withdrawal from southern Lebanon and in the 2006 Second Lebanon War that had "pounded the last nail in the coffin of 'Greater Israel'". Nasrallah said that in the first few decades following its modern rebirth, Israel was strong, and able to force its will upon the region. But with its failures in Lebanon, its decision to retreat from the Gaza Strip and now Olmert's announcement that Judea and Samaria must be surrendered, Israel is today no longer strong and is ripe for conquest, insisted the Hizballah leader. Nasrallah predicted that very soon the concessions Israel is making in its biblical heartland will lead to the complete fall of the Jewish state and its replacement with a Muslim Palestinian Arab state.
Intel: Iran Fitting Missiles with Nuclear-Capable Warheads
Sept. 18….(Israel Today) Intelligence obtained by the International Atomic Energy Agency (IAEA) reveals that Iran has been modifying its Shihab-3 ballistic missiles to carry nuclear warheads. IAEA agents presented the intelligence yesterday after Iran rejected their requests to formally examine its ballistic missile program alongside an ongoing investigation into the intents of its nuclear program. Senior IAEA officials called the information "very credible" and demanded that Iran provide "substantive responses." Tehran rejected the intelligence as "forged." Meanwhile, Italian Prime Minister Silvio Berlusconi on Tuesday called Iranian President Mahmoud Ahmadinejad a lunatic, but warned against taking his threats against Israel too lightly. Speaking to a Jewish organization in Paris, Berlusconi said that the world "must pay the utmost attention to the lunacy of someone who says...that Israel must be wiped off the map." A senior US political figure said that while Washington is keeping a close eye on Ahmadinejad, there is now a prevailing assumption that international diplomatic efforts are succeeding in putting pressure on Iran, and that military intervention will not be necessary to halt the Islamic Republic's quest for nuclear weapons. Speaking to The Jerusalem Post, David Wurmser, a former national security advisor to US Vice President Dick Cheney, said that Israel should know there is now no chance of President George W. Bush launching a military strike against Iran before the end of his second term in January.
Olmert Expected to Step Down on Sunday
(Prime minister said likely to announce resignation at weekly cabinet meeting, to meet with President Peres upon latter's return from UN General Assembly in New York)
Sept. 18….(Ynet) Prime Minister Ehud Olmert is expected to step down from office on Sunday. He will make the announcement at the weekly cabinet meeting and then formally tender his resignation to President Shimon Peres. The exact date of Olmert's meeting with the president has yet to be set, and may only take place after Peres returns from New York, where he is scheduled to deliver an address at the UN General Assembly. The Kadima primary elections kicked off in late July after Olmert announced his decision to step down amidst a tidal of corruption allegations and police inquiries. "I'm just a spectator," Olmert said then of the primary race. "We have some excellent candidates, and I promise whoever is elected my full cooperation." He stressed that the "transfer of power will take place in a responsible and statesmanlike fashion, as I have tried to conduct myself in office." Olmert called the winner of the Kadima primary elections and his successor, Foreign Affairs Minister Tzipi Livni late Tuesday night to congratulate her on her win. The two discussed a meeting in the near future and the prime minister pledged to cooperate fully with Livni. Olmert's resignation will entail the resignation of the government in its entirety. The responsibility for the next move will be on President Peres. After holding consultations with representatives from the various political factions in the Knesset, Peres will be required to task one of the MKs with establishing a new government. Most chances are that individual will be Livni, as chairman-elect parliament's largest political party. In any event, Defense Minister Ehud Barak, who is also chairman of the Labor party and Olmert's key coalition ally, cannot be called upon to form a government because he is not an elected member of the Knesset. The MK tasked with the mission will have 28 days to cobble together a stable government. The president can extend the allotted time by an additional 14 days. If his first choice is unable to deliver a government in time, Peres will then choose another MK, who will also have 28 days. If the second MK tasked with the job cannot form a government and the Knesset Speaker believes no majority can be reached the elections will be pushed up and held within 90 days. If Livni, as party leader can form a coalition, Israel could have a new government in October. If not, an election campaign could take several months. Olmert would remain in office until a new premier is chosen, heading a caretaker government even after he submits his resignation to Peres. The process could extend into 2009.
US Concealing Iran's Role in 9/11?
Sept. 18….(IsraelNN.com) The United States government is concealing Iran's role in the 9/11 attack, says Kenneth Timmerman, world-renown investigative journalist and contributing editor of Newsmax. Timmerman published an expose on unknown Al Qaeda head terrorist Osama Bin Laden for the Reader's Digest in 1998. Less than a decade later, in 2006, he was nominated for the 2006 Nobel Peace Prize by former Swedish deputy Prime Minister Perk Ahlmark for his expose on the Iranian nuclear weapons program. Speaking on INR Tovia Singer Show, Timmerman stated that the Iranian government was "deeply, directly and materially involved" in the preparation, the planning, the execution "and the aftermath of the attack in helping Al Qaeda". He said that the American public is in general unaware of this connection. Timmerman quoted the 9/11 Commission Report, issued on July 2004 as saying: "We now have evidence suggesting that 8 to 10 of the 14 Saudi "muscle" operatives traveled in or out of Iran between October 2000 and Feb 2001." The "muscle" operatives were the 9/11 hijackers who overpowered airline crew members, slit their throats, and terrorized passengers so the Al Qaeda pilots could seize control of the airliners and fly them into their targets. The commission concluded that there was "strong evidence that Iran facilitated the transit of Al Qaeda members into and out of Afghanistan before 9/11, and that some of these were future 9/11 hijackers." The commission also concluded that the hijackers "were accompanied by a senior Hizbullah operative." Timmerman, in his book "Countdown to Crisis: The Coming Nuclear Showdown with Iran", identified the operative as Imad Faize Mughniyeh, Hizbullah's second-in-command who was assassinated last February in Damascus. Although the commission noticed that "either this was a direct material evidence of Iran's involvement in the hijackings or it was just a remarkable coincidence", says Timmerman, "they didn't come down either way... they wouldn't say which". In explanation of this resignation he said: "I can assure you they (the commission) were under tremendous, tremendous pressure from the US intelligence community not to say anything about this."
Exit polls show Livni is Kadima winner in first round
(Olmert hints at staying on for a while)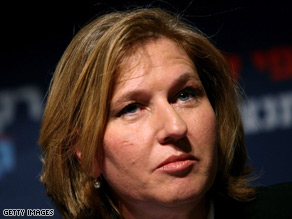 Sept. 17...(ICEJ) Exit polls by Israel's three main TV channels on Wednesday evening all show Foreign Minister Tzipi Livni winning today's Kadima primary by a solid 47 to 49% of the vote, more than enough to avoid a run-off with rival cabinet minister Shaul Mofaz next week and perhaps even enough to convince other Knesset parties to join a new government with her.If final results confirm Livni as the replacement for disgraced Prime Minister Ehud Olmert, she would have at least a month to present a new coalition for Knesset approval that could make for Israel's first woman prime minister since Golda Meir over 30 years ago.The exit polls had Mofaz trailing with 37 percent, while the remaining candidates, Meir Sheetrit and Avi Dichter, each garnered 7 percent.Mofaz was seen as having a better chance at cobbling together a ruling coalition if he won today's primary. But recent polls showed Livni to be a far stronger candidate in a national election against the resurgent MK Benjamin Netanyahu of Likud.Voter turnout was considered low at around half of the 74,000 registered Kadima membership. Mofaz, a former chief of staff and defense minister, had been insisting that opinion polls showing him trailing Livni were inaccurate.Olmert voted at a Jerusalem polling station for his own replacement as Kadima chairman, but suggested that he was not stepping down just yet. "We will see you again," Olmert told reporters on his way out of the polling station.Olmert has pledged to leave office as soon as his replacement is chosen by the party, in order to fight off a series of corruption charges that have plagued him throughout his time in office.If the winner of the internal party vote is unable to form a new government within the next month, Olmert could stay on as the head of a caretaker government for several months until general elections are held in early 2009, and a new government is formed.Meanwhile, Livni supporters said today that a Kadima voter in Jerusalem claimed he was paid by Mofaz's headquarters to vote for him. According to Lvini's supporters, the man was paid along with 19 more Egged bus company workers to vote for Mofaz.
Al Qaeda Blamed for U.S. Embassy Attack
Sept. 17 ...(CNN) Suspected Al Qaeda disguised as security forces launched an explosive assault on the U.S. Embassy in Yemen's capital, Sanaa, Wednesday killing 10 Yemeni police and civilians, officials said. The attack involved two car bombs, a spokesman for Yemen's embassy in Washington said. Six attackers, including a suicide bomber wearing an explosive vest, were also killed in the attack, Mohammed al-Basha said. The attack involved at least four explosions -- including at least one car bomb -- and sniper fire, a senior State Department official said, adding that no U.S. Embassy employees were killed. The U.S. official told CNN that the attackers initially opened fire outside the embassy's security gate, then there was the main explosion followed by a secondary explosion. At some point, snipers positioned across the street from the embassy opened fire on Yemeni first responders as they arrived on the scene, the official said. Those killed include six Yemeni policemen and four civilians, he said, noting that the number of wounded is unclear. Yemen believes al Qaeda is responsible for the attack, al-Basha said. Media reports said Islamic Jihad in Yemen -- which is affiliated with al Qaeda -- has claimed responsibility for the attack, but CNN could not independently confirm those reports. The U.S. State Department has warned of violence that it attributes to Islamic extremists in Yemen. It has cited concern "about possible attacks by extremist individuals or groups against U.S. citizens, facilities, businesses and perceived interests. The State Department ordered the departure of all non-emergency American staff from the Embassy, along with their family members, in April, after attacks against the Embassy and a residential compound. That order was lifted last month.
Israelis vote on new leader, Olmert hangs on
Sept. 17... (Reuters) Members of Israel's ruling party voted on Wednesday for a new leader to replace Prime Minister Ehud Olmert, who has promised to resign following a corruption investigation in which he faces indictment. But whether Tzipi Livni or fellow cabinet minister Shaul Mofaz secures the support of a majority of the 74,000 members of the centrist Kadima party, Olmert may stay on as caretaker premier for weeks or months -- and Israel's fractious coalition politics could yet mean an early parliamentary election. Ballot boxes in dozens of party offices and other venues across the country opened at 10 a.m. (0700 GMT). In the first four hours, turnout was 13.3 percent, a party website showed. After what many had thought might be his last such meeting with Palestinian President Mahmoud Abbas on Tuesday, Olmert vowed to carry on with their peace negotiations -- a sign he aims to exercise his right to continue as prime minister while his successor as party leader tries to form a new government. Polls show Foreign Minister Livni well ahead of Mofaz, the transport minister and a former general, in her bid to become Israel's first woman leader since Golda Meir in the 1970s. But both camps remain cautious, citing the patchy record of surveys in such contests. A poll on Monday showed Livni with 47 percent to Mofaz's 28 percent, with the two other candidates trailing. But Mofaz has predicted he will win, and secure more than the 40 percent needed to avoid a runoff vote next week. Whoever succeeds Olmert, many see a parliamentary election in months. Kadima, founded in 2005 by Ariel Sharon, has just a quarter of the seats in the Knesset. Rivals, some within Olmert's coalition, are preparing for a national battle that polls show may favor Benjamin Netanyahu's right-wing Likud.
Iran continues to stall UN nuclear watchdog probe
Sept. 16….(DEBKAfile) The International Atomic Energy Agency (IAEA) reports no progress in its efforts to establish whether or not Iran is developing nuclear warheads, enriching uranium for military purposes, testing nuclear explosives or building nuclear-capable missiles. The draft report handed out Monday, Sept. 15, to IAEA board members in Vienna, attributes this lack of progress to Iran's non-cooperation with the inquiry. Tehran has so far done very little effort to disprove the allegations," says the report, besides dismissing the documentation used to back them up as "forged" and "fabricated." Until cooperation is forthcoming, says the report, it is impossible to state whether or not Iran is running a covert nuclear military program or developing a nuclear bomb. Furthermore, despite three rounds of UN Security Council sanctions, Iran has not stopped nuclear enrichment. At present, 4,800 centrifuges are operating and another 2,000 are getting read to start work in the near future. DEBKAfile's Iranian sources report that the Tehran administration has never been more contemptuous of the UN, international diplomacy and potential sanctions, certain that the prospect of a US and Israeli military strike on its nuclear facilities is receding further day by day. "Threats by the Zionist regime and America against our country are empty," said defense minister Mostafa Mohammad Najjar,"
Olmert: 'Greater Israel' Concept Over & Dead
Sept. 15….(JPOST) Prime Minister Ehud Olmert said Sunday that the 'Greater Israel' concept was over. "'Greater Israel' is finished. There is no such thing as that anymore. Whoever talks in those terms is only deluding himself," said the prime minister at the weekly cabinet during which Vice Premier Haim Ramon's evacuation-compensation bill was discussed. "It doesn't help Israel. The international community has changed its perspective ahead of the possibility of Israel becoming a bi-national state. We can prove that we were always the initiators and were more creative and that it was the other side that was more stubborn. However, as usual, we are winning the argument but are gradually going to lose the most important thing," he said. Olmert explained that although excellent justifications could be brought as to why talk of concessions to the Palestinians should be postponed, time was "not ticking in Israel's favor." Olmert admitted that he had changed his mind on the subject. "I admit that I didn't always have this opinion. I thought and I also said to Defense Minister Ehud Barak that the concessions he offered at Camp David were exaggerated. I believed that the land from the Jordan River to the Mediterranean was all ours since in every place there that is excavated, there is evidence of Jewish History. "But finally, after a lot of suffering and misgivings, I came to the conclusion that we need to share the land with whom we are residing if we don't want to become a bi-national state." The prime minister emphasized that Israel was the strongest country in the region. "We are strong like no other country in the region, no entity can overcome us," he said. "The strategic threats don't come from questions of where the borders are. We can argue over every small detail but we will then have no peace partner and no international backing. We will just feel that we were right, as we have done for the last 40 years." According to Ramon's evacuation-compensation bill, NIS 1.1 million will be given to each family that voluntarily moves from isolated areas of the West Bank to the Negev. Ramon's bill would give a 25 percent increase in compensation offered to settlers who leave the West Bank for the Negev and a 15% increase to those who move to the Galilee. Ramon told ministers that 18% of the settlers east of the security fence (over 11,000 individuals) were prepared to leave of their own accord. The evacuation of residents living in the West Bank, insisted Ramon, was "an inevitable step for those who believe in the two-state solution, who are the majority of the Israeli public. The government's assertion, that Israel is not prepared to continue to control areas east of the security fence, will strengthen Israel in its negotiations with the Palestinians and with the international community. This program will also strengthen the settlement blocs west of the security fence and leave the area under Israel's sovereignty." Ramon also said that Israel and the Palestinians weren't close to reaching even a scaled-back version of a peace agreement, further diminishing hopes of any significant strides by the end of the year. "Right now, we don't see reaching a shelf agreement or a declaration of principles on the horizon," he said. Meanwhile, Public Security Minister Avi Dichter criticized the bill, saying that "the current discussion is a mistake in its essence and also in its timing," he said, adding that it was "putting the cart before the horse." "Even if houses that should be destroyed are destroyed, legislation preventing them from being rebuilt is problematic, full of difficulties and may even provoke violence," he continued. "Voluntary evacuation will only weaken, not strengthen Israel." Transportation Minister and Kadima leadership candidate Shaul Mofaz also seemed to oppose the bill, but was more tempered in his reservations. "Evacuation compensation in a reality that lacks an agreed upon framework, will only raise the Palestinians' demands and cause damage," Mofaz said during the meeting.
Olmert: 'Forget Greater Israel'
(Land of Israel-On the Chopping Block Again)
Sept. 15….(IsraelNN.com) "The notion of a Greater Israel no longer exists, and anyone who still believes in it is deluding themselves," said Ehud Olmert, in what is likely to be his last cabinet meeting as Prime Minister. "Forty years after the Six Day War ended, we keep finding excuses not to act. This isn't doing Israel any good," said Olmert to the members of his cabinet. Olmert warned that unless Israel gives up more land, it will face pressure from overseas to grant all PA Arabs citizenship in a single state of two nationalities. "The international community in starting to view Israel as a future binational state. We can prove that we have been more creative than the other side through the years, and that they have been more obstinate, but as usual, we will win the debate by not losing sight of what's really important." The Prime Minister warned that "time is not on Israel's side, not because our cause isn't just, but because time has its own repercussions." Olmert did not specify what those repercussions were, nor did he explain why he believed that Israel was incapable of dealing with them. Olmert was once known as a hawkish politician reluctant to give up land. "I admit this hasn't always been my position. In the past I've said that what he agreed to in Camp David was wrong." Olmert he confessed in the meeting that he used to believe in a Greater Israel. Olmert referred to Judea and Samaria, the heartland of Biblical Israel, as "a hill here or there." I used to believe that everything from the Jordan Riverbank to the Mediterranean Sea was ours. After all, dig anywhere and you'll find Jewish history. But eventually, after great internal conflict, I've realized we have to share this land with the people who dwell here, that is if we don't want to be a binational state," said Olmert. The Prime Minister called to attention the strength of Israel, and refuted the notion that a smaller Israel, created by withdrawal from Jewish land liberated in 1967, would increase the threat to Israel's security. "No other nation is as strong and no other nation in the Middle East can rival us. The strategic threats we face have nothing to do with where we draw our borders. "We can argue about every single detail, but when we finally hash out an agreement we may find we no longer have the international community's backing, or a partner for that matter. We'll be left with nothing but the feeling that once again, as for the past 40 years, we were right." Olmert continued that it would be better off dealing with the threats that he admits will exist "across the security fence" than "cementing the notion of a binational state in the international community's mind," hinting at his support for total withdrawal to west of the fence, as well as his belief that the international community has the power to decide Israel's future.
Olmert Reportedly Offers Palestinians 98.1% of West Bank
Sept. 15….(Jerusalem Post) Prime Minister Ehud Olmert has discussed with the Palestinians transferring to them 98.1 percent of the West Bank, Channel 2 reported on Sunday evening. The report on the ongoing negotiations was broadcast in advance of Tuesday's planned meeting between Olmert and Palestinian Authority President Mahmoud Abbas. The Prime Minister's Office declined to comment on the news item and said only that many such media reports had been published in the last months regarding the talks. Earlier in the day, during what could be his last cabinet meeting before he becomes the head of a transitional government, Olmert addressed Israel's relationship to the West Bank when he spoke of a voluntary evacuation bill to help relocate settlers living east of the security barrier. "The vision of a greater Israel no longer exists. Those who speak of it are delusional," the prime minister said. No vote was taken on the measure. According to Channel 2, however, Olmert is considering concessions far beyond land east of the barrier and could transfer 98.1% of the West Bank to the PA. That is significantly more than the 94% to 96% that had been discussed in previous negotiations. The report states that Abbas has asked that Israel cede the Jerusalem area settlements of Ma'aleh Adumim and Givat Ze'ev, but is willing to negotiate the status of the Jerusalem neighborhoods of Gilo and French Hill, which are over the Green Line. In the past the Palestinians have demanded that Israel fully withdraw to the pre-1967 borders, including from eastern Jerusalem. Israel has insisted it plans to keep the larger settlements blocs including Ma'aleh Adumim and Givat Ze'ev as well as the Jewish neighborhoods of east Jerusalem. The future of Jerusalem, according to Channel 2, was being negotiated between Olmert and Abbas, and not by the team led by Foreign Minister Tzipi Livni. Olmert has also agreed that 5,000 Palestinian refugees would return to Israel - a thousand refugees every year for five years, according to the report. Abbas allegedly rejected the proposal and was demanding the return of many more refugees. According to the report, the Palestinians were also interested in access not only to the Dead Sea but also to the Kinneret, as they claimed they deserved some rights over the water flowing into the lake because the Jordan River runs through Palestinian territory. Also Sunday, Olmert met with visiting Spanish Foreign Minister Miguel Angel Moratinos, a former Middle East envoy for the European Union. The two men spoke of the two-state solution and Olmert's voluntary evacuation plan. Despite the Channel 2 report, both Abbas in an interview with Haaretz over the weekend, and Vice Premier Haim Ramon in briefing reporters on Sunday, expressed skepticism as to the success of the negotiations. Ramon said he was not optimistic that a final-status agreement would be reached, "not at the end of this year and not at the end of next year." But what was clear, he said, was that in the future, "settlements east of the barrier won't be under Israeli sovereignty." There was no reason why those settlers who understood that the barrier represented a future border should have to wait five or 10 years to be evacuated, Ramon said. At Sunday's cabinet meeting, he proposed a voluntary evacuation bill that would offer property owners in the 72 settlements outside of the barrier an average of $300,000 or NIS 1.1 million for their homes. Those homes would then be sealed or destroyed so they could not be reused by other settlers, Ramon said. His bill, which has the support of Labor but not Kadima or Shas, is an outgrowth of an earlier proposal by MK Colette Avital (Labor) and MK Avshalom Vilan (Meretz), who three years ago formed the group One House to advocate for such a bill. According to Ramon, there are an estimated 61,808 settlers living outside of the barrier, out of whom 11,000, or 18%, would accept such an offer. Such a measure, Ramon said, would help those settlers who did not enjoy the same security offered Israelis living inside the barrier and would also be seen by the Palestinians as a sign of good faith toward the negotiations. Ramon's proposal was immediately objected to by the four candidates competing in Wednesday's primary for the Kadima leadership.
If the government wanted to make a gesture toward the Palestinians that involved territory, it should evacuate the unauthorized outposts, said Interior Minister Meir Sheetrit. That was particularly true, he said, given that it had already promised the international community that it would do so. Foreign Minister Tzipi Livni warned that the Palestinians would view the measure as a unilateral step. She added that Israel should not take steps to determine a border while it was in the midst of negotiating one with the Palestinians. Transportation Minister Shaul Mofaz said that such a law would embolden the Palestinians to increase their demands. Public Security Minister Avi Dichter said the proposal would be impossible to implement. More to the point, it would make any future evacuations harder to carry out because the net effect of the bill would be to replace less ideological settlers with more determined ones. In defense of his proposal, Ramon told reporters that the borders under negotiations with the Palestinians were already well known. Livni, he said, could only wish that the barrier would in fact be the final border. With respect to Dichter, Ramon said that implementation should not be an issue in considering legislation. He added that he believed the bill could be implemented and that if fewer settlers lived in those 72 communities, they would be easier both to defend and eventually to evacuate. Settlers have attacked the plan and have pledged to outbid the government by offering those who want to leave more money. In Samaria, where a new citizens' protest movement has already started, its leader, former Samaria Regional Council head Benny Katzover, said they were collecting signatures of residents who had pledged not to leave. The regional council had received many calls from people who wanted to move there to protest against the Ramon bill, he said. Speaking in defense of the voluntary evacuation bill at the cabinet meeting, Olmert said that for the 40 years since it acquired the West Bank during the Six Day War, Israel had been making excuses as to why it could not do anything. This, he said, did not help Israel. It was important Israel showed it had taken initiative in the peace process. "We have to advance the voluntary evacuation compensation bill and to bring it to the cabinet for a vote," the prime minister said. Olmert said he had not always supported territorial concessions and that he had initially felt that then-prime minister Ehud Barak had offered the Palestinians too much at Camp David in 2000. "I thought that the land between the Jordan River and the sea was ours," he said. In the end, he said he came to the conclusion that we had to reach an agreement with the Palestinians if we did not want to see Israel become a binational state. There was no time to waste, Olmert said. adding: "We can argue about every small detail and find that when we are ready for an agreement there is no partner and no international support." In the not too distant future, there would come a day when "we will want those same solutions that we are rejecting today," he said. Israel had to reach a final peace agreement with the Palestinians and the Syrians. If this happened, then relations with other Arab nations would follow suit, he said.
Russia's Medvedev: Attack on Iran Will Endanger Entire World
Sept. 15….(Ha Aretz) Russian President Dmitry Medvedev said Friday, "We know that certain players are planning an attack against Iran. But we oppose any unilateral step and military solution to the nuclear crisis," he added. Speaking at the Valdai Discussion Club, an annual forum of opinion-makers in Moscow, Medvedev also said, "The world does not need to tighten its sanctions on Iran at this time." The discussions at Valdai dealt with Russia's international role. In response to a question from Haaretz as to whether the Middle East conference Russia is planning to host in the fall shows involvement similar to that once displayed by the Soviet Union, Medvedev said that Russia is not the heir to the Soviet Union. "Russia has a completely different value system," he said. "When it proposes a mediation service, its sole intention is to assist in bringing about a peace that both Jews and Arabs will enjoy." A day before the discussion with Medvedev, the forum's members met with Russia's former president and incumbent prime minister, Vladimir Putin. Putin said he considers Russia's presence in the Middle East important and that his country intended to use Syrian ports "as it did in the past, but not for defined purposes." The president's adviser, Oleg Tsatsurin, told Haaretz: "Russia would not take any action that would change the balance of power in the Middle East or harm the excellent relations between Russia and Israel."
Syria Warns of Global War if Iran is Attacked
Sept. 15….(In The Days) After welcoming France's Sarkozy to Damascus, President Assad says world 'will not be able to bear consequences' of military action against Tehran nuclear programm. Syrian President Bashar al-Assad said on Wednesday any attack on Iran would be a disaster and pledged to help find a peaceful solution to the nuclear dispute between the West and Tehran. "Nobody in the world will be able to bear the consequences of any military action against Iran because it would not result in a solution but in a disaster," Assad said after meeting French President Nicolas Sarkozy in the Syrian capital. "Obviously there is a lack of confidence between Iran and the countries involved in this issue. We will continue our efforts for dialogue," he said. Sarkozy had asked Assad to use Syria's ties with its ally Iran to urge the Islamic Republic to cooperate with Western powers over its nuclear program, which they say could be used to develop nuclear weapons. "Iran having the atom bomb is a threat to peace in the region and to peace in the world. Everyone must get the message across in their own way," Sarkozy told reporters. Iran says its nuclear program is for peaceful purposes. But the United States and Israel have not ruled out military action if the dispute cannot be resolved through diplomacy. Defense Minister Ehud Barak repeated that view on Wednesday, saying in an interview there was still time for diplomacy but Israel was serious about using "any option" if it failed. Sarkozy, whose visit could help efforts by Damascus to rejoin the international fold, said Syria should stress to Iran that it must not be allowed to obtain nuclear weapons. The French president is the first Western head of government to visit Syria since the 2005 assassination of Lebanese statesman Rafik al-Hariri. He is also looking for Syrian cooperation in resolving the situation in Lebanon. France has taken a lead in re-engagement with Syria after Assad embarked on indirect peace talks with Israel and adopted what was seen as a more conciliatory stance towards Lebanon. Assad and Sarkozy will join Turkish Prime Minister Tayyip Erdogan and Qatar's Emir Sheikh Hamad bin Khalifa al-Thani on Thursday for talks on Lebanon and Syria's talks with Israel. Paris had accused Syria of contributing to the crisis in Lebanon that turned violent in May before a Qatari-brokered deal resulted in the formation of a national unity government in which the Hezbollah-led opposition has veto power. Syria, a military power in Lebanon, is seen as helping to reach a deal. Relations between France, which occupied Syria and Lebanon between 1920 and 1946, and the Damascus government have improved since then. Assad visited France in July and pledged to open diplomatic relations with Beirut. France has promised Assad economic incentives in return for political progress. It also wants Syria to break its alliance with Iran, but Assad has shown no sign he is willing to do so.
WEEK OF SEPTEMBER 7 THROUGH SEPTEMBER 13
Russia Lines up With Syria, Iran Against America and the West


(Russian Navy prepares for permanent Mediterranean Sea naval base in Syria)
Sept. 13….(DEBKAfile) Moscow announced renovation had begun on the Syrian port of Tartus to provide Russia with its first long-term naval presence on the Mediterranean. As the two naval chiefs talked in Moscow, Russian foreign minister Sergei Lavrov met Iranian foreign minister Manouchehr Mottaki in the Russian capital for talks on the completion of the Bushehr nuclear power plant by the end of the year. DEBKAfile's military sources report that the commander of the Russian, Navy Adm. Vladimir Vysotsky, and his Syrian counterpart, Gen. Taleb al Barri, spent all Friday working on details for the outfitting of Tartus port to accommodated increased Russian fleet Mediterranean missions not far from Israel's shores. Mottaki's unannounced visit to the Russian capital focused on the timetable for Atomstroiexport to finish work on the Bushehr reactor after five years of delays. Moscow has sharpened its tone in comments aimed at the West and the US in particular. President Dmitiry Medvedev said Friday that Georgia's attack on South Ossetia was the equivalent for Russia of the 9/11 attack on America. Even if Georgia had become a NATO member, he said, he would not have thought twice about ordering the Russian army to go in. Prime minister Vladimir Putin, after putting Moscow's case on Georgia to the Western media, warned the US that stationing a missile defense shield near Russia's borders would start an arms race in Europe. There was no basis for a new Cold War, he said. DEBKAfile's sources interpret Friday's events as indicating that Russia's leaders have determined not to declare a Cold War in Europe but to open a second anti-Western front in the Middle East. In the second half of August, DEBKA analysts discussed this re-orientation at length (Russia's Second Front: Iran-Syria), disclosing that Moscow had decided to use its ties with Tehran and Damascus to challenge the United State and the West in the Middle East as well as the Caucasian, the Black Sea and the Caspian region. The traumatic impact of the Georgia conflict on Russia's rulers came through in the remarks of an unnamed Kremlin official quoted by the Russian media this week: "Everything has changed since the war with Georgia. What seemed impossible before is more than possible now when our friends become our enemies and our enemies our friends. Russia will respond. A number of possibilities are being considered, including hitting America where it hurts most, Iran and Syria." In aligning with Tehran and Damascus, Moscow stands not only against America but also Israel. This volatile world region is undergoing cataclysmic changes at a time when Israel is virtually without a fully competent prime minister and key political and military decision-making by the rest of the government is at a standstill.
US to 'Guarantee' Palestinian State
(Letter intended to bind Israel, PA, next administration in Washington)
Sept. 12….(WND) The US is planning to issue a letter guaranteeing the country will back agreements reached during current Israeli-Palestinian negotiations aimed at creating a Palestinian state before President Bush leaves office in January, WND has learned. The move is intended to ensure any agreements reached by the Israelis and the Palestinian Authority, and spelled out in a joint document, will be recognized by the next US administration and binding for Israel and the PA. The information comes as Jacob Walles, the US consul-general, stated in an interview with a major Palestinian newspaper yesterday that Israel and the PA agreed to negotiate Jerusalem and the Jordan Valley area leading to the Dead Sea. In response to the report, the State Department issued a statement claiming the US government has not taken a position on the borders of a future Palestinian state and denying Jerusalem is being discussed. But Israeli and Palestinian sources intimately familiar with the current talks tell WND Jerusalem is being negotiated, with Palestinian officials claiming the talks are in advance stages. The sources also said the US recently floated a plan to divide Jerusalem. According to informed Israeli and Palestinian sources, officials from the State Department this year presented both negotiating sides with several proposals for consideration regarding the future status of Jerusalem. It was unclear whether the US proposals were accepted. One US plan for Jerusalem obtained by WND was divided into timed phases and, among other things, called for Israel eventually to consider forfeiting parts of the Temple Mount, Judaism's holiest site. According to the first stage of the US proposal, Israel initially would give the PA some municipal and security sovereignty over key Arab neighborhoods in eastern Jerusalem. The PA would be allowed to open some official institutions in Jerusalem, could elect a mayor for the Palestinian side of the city and would deploy some kind of so-called basic security force to maintain law and order. The specifics of the force were not detailed in the plan. The initial stage also calls for the PA to operate Jerusalem municipal institutions, such as offices to oversee trash collection and maintenance of roads. After five years, if both sides keep specific commitments called for in a larger principal agreement, according to the US plan, the PA would be given full sovereignty over agreed-upon eastern Jerusalem neighborhoods and discussions would be held regarding an arrangement for the Temple Mount. The plan doesn't specify which parts of the Temple Mount could be forfeited to the Palestinians or whether an international force may be involved. The PA also could deploy official security forces in Jerusalem separate from a non-defined basic force after the five-year period and also could open major governmental institutions, such as a president's office, and offices for the finance and foreign ministries. The US plan leaves Israel and the PA to negotiate which Jerusalem neighborhoods would become Palestinian. According to top diplomatic sources, Secretary of State Condoleezza Rice, who visited the region last month, pressed Israel to sign a document by the end of the year that would include Jerusalem by offering the Palestinians a state in Israel's capital city as well as in the West Bank and Gaza Strip. The Israeli team rather would conclude an agreement on paper by the end of the year that would give the Palestinians a state in the West Bank, Gaza and some Israeli territory, leaving conclusions on Jerusalem for a later date, the informed diplomatic sources told WND. The sources said the Palestinian team has been pushing to conclude a deal by January on all core issues, including Jerusalem, and has been petitioning the US to pressure Israel into signing an agreement on paper that offers the Palestinians eastern Jerusalem. Rice, the sources said, has asked Israeli leaders to bend to what the US refers to as a "compromise position," concluding an Israeli-Palestinian agreement by the end of the year that guarantees sections of Jerusalem to the Palestinians. But Israel would not be required to withdraw from Jerusalem for a period of one to five years.
Palin Backs Israeli Right to Strike Iran
Sept. 13….(Newsmax) The US must ensure that Teheran does not obtain weapons of mass destruction and should not second guess an Israeli decision to carry out a strike against Iran's nuclear facilities, Alaska Governor Sarah Palin, John McCain's running mate in the US presidential race, said Thursday night in an interview with ABC News that focused almost exclusively on foreign policy issues. "I believe that under the leadership of President Mahmoud Ahmadinejad, nuclear weapons in the hands of his government are extremely dangerous to everyone on this globe," Palin asserted. "We have got to make sure these weapons of mass destruction; that nuclear weapons are not given to the hands of Ahmadinejad, not that he would use them, but that he would allow terrorists to be able to use them. So we have got to put the pressure on Iran." When asked how the US should respond in the event of an Israeli attack on Iran, Palin said, "Well, first, we are friends of Israel, and I don't think that we should second guess the measures that Israel has to take to defend themselves, and for their security." The interviewer went on to repeat the question in various forms, but Palin reiterated that "I don't think we can second guess what Israel has to do to secure its nation." The Alaska governor was then asked to divulge her opinion regarding the roots of Islamic terrorism, which had led, seven years earlier, to the attack on the World Trade Center in New York. "You know, there is a very small percentage of Islamic believers who are extreme, and they are violent, and they do not believe in American ideals. And they attacked us. And now we are at a point, here, seven years later, on the anniversary, in this post- 9/11 world, where we are able to commit to never again," she replied. "The only option for them is to become a suicide bomber, to get caught up in this evil, in this terror. They need to be provided the hope that all Americans have, instilled in us, because we're democratic and we are a free, we're a free-thinking society." During the interview Palin also reiterated opinions voiced by McCain regarding the Russian invasion of Georgia, saying that Tbilisi, as well as the Ukraine, should be allowed to join NATO's ranks. Asked whether such a move could precipitate a military conflict between US and Russian forces should Russia invade Georgia once more, Palin replied, "Perhaps so. That is the agreement. When you are a NATO ally, if another country is attacked, you are going to be expected to be called upon and help."
Palin: We Won't Second Guess Israeli Attack on Iran
Sept. 12….(JPOST) US vice presidential hopeful Sarah Palin on Thursday said that an administration led by her and Republican presidential candidate John McCain will not second guess an Israeli decision to preemptively strike Iran's nuclear facilities. In an interview with ABC News, Palin said that a nuclear-armed Iran would pose a threat to the whole world, and that if an ally like Israel determines that it must strike Iran to defend itself, Washington mustn't stand in the way. Despite efforts by interviewer Charlie Gibson to extract a more inflammatory response by posing the question in several different ways, Palin continued to reiterate her position: "I don't think we can second guess what Israel has to do to secure its nation."
Iran Diverts UF6 Uranium to Boost Covert Nuclear Bomb Project
Sept. 12….(DEBKAfile Special Report) Nuclear watchdog experts have found 50-60 tons of uranium, enough to produce five or six nuclear bombs, missing from Iran's main nuclear production facility at Isfahan. The disappearance was discovered at the final stage of the production process, where UF6, uranium in gas form is stored, by the only CCTV Iran allowed the International Atomic Energy Agency to install at Isfahan. US satellites have also identified a number of suspicious sites, not declared to UN inspectors. The UN inspectors and US intelligence suspect that the missing gas is being used to boost covert production of weapons-grade uranium at these secret sites. Some of the hidden facilities are situated near the main nuclear production center at Isfahan. One was discovered in the Amir Abid residential district of Tehran. There, it is believed that the advanced P2 centrifuges operating in the covert production of enriched uranium. DEBKAfile's sources add that Isfahan produces low-grade 4-5 percent uranium, whereas weapons grade is enriched up to 90 percent. The upgrading process is not too complicated. Tehran has been asked to account for the missing enriched uranium before the next IAEA board meeting later this month.
Iran's Role in 9/11 Attack
Sept. 12….(Kenneth R. Timmerman) In an auspicious passage that went virtually unreported at the time, the 9/11 Commission revealed in July 2004 that they "now have evidence suggesting that 8 to 10 of the 14 Saudi 'muscle' operatives traveled into or out of Iran between October 2000 and February 2001." The "muscle" operatives were the 9/11 hijackers who overpowered airline crew members, slit their throats, and terrorized passengers so the al-Qaida pilots could seize control of the airliners and fly them into their targets. The Commissioners concluded that there was "strong evidence that Iran facilitated the transit of al-Qaida members into and out of Afghanistan before 9/11, and that some of these were future 9/11 hijackers." "We believe this topic requires further investigation by the US government," the Commissioners wrote. This heavily-redacted passage in the July 2004 final report of the 9/11 Commission provided a tantalizing glimpse into the information gathered by the U.S. intelligence community, mainly from national technical means, on Iran's material involvement in the 9/11 attacks. And yet, until now it has been widely ignored by the intelligence community, Congress, and most of the press. I first revealed the inside story of what the 9/11 Commission found out about Iran's involvement in the 9/11 plot in my 2005 book Countdown to Crisis: the Coming Nuclear Showdown with Iran. Among other things, I discovered from sources on the Commission that the "senior Hezbollah operative" who accompanied the al-Qaida muscle hijackers on flights from Saudi Arabia and Beirut to Tehran was none other than Iran's star terrorist, Imad Fayez Mugniyeh. Either Mugniyeh's presence on those flights was hard evidence that Iran was actively and materially involved with the future al-Qaida terrorists, or it was a "remarkable coincidence," the 9/11 Commission report stated. I also interviewed a former Revolutionary Guards Colonel who gave paramilitary and intelligence training to al-Qaida terrorists at a specialized training camp in Iran before 9/11. Former FBI assistant director Oliver "Buck" Revell tracked Mugniyeh during the 1980s because of his involvement in the deadly bombings of the US Embassy and the US Marine barracks in Beirut, among other attacks. "Mugniyeh is more dangerous and has killed more people and tortured more people than any other terrorist," Revell told me earlier this year. "Whenever he's under pressure, he goes to Iran. He's the creature of the IRGC [the Islamic Revolution Guards Corps]. He's the international link between Hezbollah and the IRGC." Not long after the 9/11 attacks, Deputy Secretary of State Richard Armitage called Mugniyeh's Hezbollah "the A-Team of terrorists, and maybe al-Qaida is actually the 'B' team." Armitage never accused Hezbollah or Mugniyeh of involvement in the attacks, but was referring to their twenty-five-year history of killing Americans. Mugniyeh was assassinated on February 12, 2008, when he turned on the ignition of his Mitsubishi Pajero in a highly-secure neighborhood of Damascus, Syria. He had just left a meeting with the head of Syrian intelligence, Rostam Ghazali, and with a senior Iranian intelligence officer. Most commentators speculated that Mugniyeh had been assassinated by the Israelis, because of his ongoing role as Hezbollah's military chief. But a Newsmax source close to Hezbollah speculated that he had been killed by the Iranians. "Haj Radwan [a nom de guerre for Mugniyeh] knew too much, and had outlived his usefulness to the Iranians," the source said. New York Times reporter Philip Shenon also examined Iran's involvement in the 9/11 plot in his recent book, The Commission, which details the political infighting among the staff and commissioners as they debated whether to apportion blame between the Clinton and Bush administrations for missing the signs of the impending attacks. But Shenon, like the published 9/11 commission report itself, falls short of naming Imad Mugniyeh as the "senior Hezbollah operative" who was Iran's liaison with al-Qaida. A senior member of the 9/11 Commission staff confirmed this information to me again just a few months ago. "You mean, someone doesn't know it was Mugniyeh?" he told me. Despite the Commission's calls for "further investigation" into Iran's role in the 9/11 attacks, no agency of the United States government has delved into this subject in the four years since the report was published. The boxes of highly-classified documents detailing what the intelligence community learned about Iran's involvement with al Qaeda, many of which were identified in footnotes to the pages of the report dealing with Iran, were returned to their originating agencies once the Commission completed its work, where they have been forgotten like an old aunt dying of dementia. Imad Mugniyeh's ties to al-Qaida go back at least to 1993, according to Osama bin Laden's former bodyguard, Ali Mohamed. Mohamed, an Egyptian special forces officer who came to America in the 1980s and enlisted in the US Army, was later considered a "confidential informant" by the FBI as they were investigating the first World Trade Center bombing in 1993. At the same time he was talking to the FBI, however, Mohamed was traveling back and forth to Sudan, where bin Laden had moved in the early 1990s. Former Assistant US Attorney Andrew McCarthy interviewed Mohamed at one point when he was still a confidential informant. "The more I listened to him, the more I'm thinking, this guy is not a witness, he's a terrorist!" he told me. Mohamed was arrested later for his role in the 1998 bombings of the US embassies in Tanzania and Kenya and ultimately made a plea bargain with the US government. During his "allocution" at his sentencing hearing in October 2000, he revealed his personal knowledge of Iran's early ties to his boss, Osama bin Laden. "I arranged security for a meeting in the Sudan between Mugniyeh, Hezbollah's chief, and bin Laden," Mohamed told the court. That meeting took place in 1993, and was a historic "terrorist summit" that laid the ground work for a "cease fire" between Shiite Muslim Iran and the radical Sunnis of Bin Laden's organization, according to former ABC news reporter and author, Peter Lance. "Hezbollah provided explosives training for al-Qaida and al Jihad. Iran supplied Egyptian Jihad with weapons," Mohamed said at his sentencing hearing. Egyptian Jihad was the al-Qaida component run by Ayman al-Zawahri, the man who is still wanted in Egypt for master-minding the 1981 assassination of President Anwar Sadat. Zawahri is bin Laden's top deputy. He was also the al-Qaida operative who had the best connections with Iran, former Iranian intelligence officers tell Newsmax. Earlier this week, however, al Jazeera reported receiving a copy of a 90-minute video by Zawahri that blasted Iran's leadership for "co-operating with the Americans in occupying Iraq and Afghanistan." Those bitter words may have been a ploy aimed at disguising al-Qaida's long-standing ties to Iran, and at reassuring al-Qaida foot-soldiers that the terrorist group had not lost the war in Iraq, but had been undermined or sabotaged by fellow Muslims. The 9/11 commission also described an al-Qaida team that "traveled to Iran to receive training in explosives" after the initial 1993 meeting between bin Laden, Mugniyeh, and an Iranian general in Khartoum. "Bin Laden reportedly showed particular interest in learning how to use truck bombs such as the one that had killed 241 US Marines in Lebanon in 1983," the Commission report states. Mugniyeh designed the twin truck bombs that killed the marines and another 68 French soldiers in October 1983. Fifteen years later, al-Qaida pulled off a similar attack, hitting two US embassies in Africa with truck bombs that exploded just minutes apart but in different countries. Iran's role in the 9/11 conspiracy remains one of the best kept secrets of the United States government. "Al-Qaida also forged alliances with the National Islamic Front in the Sudan and with the government of Iran and its associated terrorist group Hezbollah for the purpose of working together against their perceived common enemies in the West, particularly the United States," the original 1998 indictment against bin Laden for the Africa embassy bombings revealed. But the passage was redacted in later versions of the indictment, perhaps to conceal intelligence sources. I revealed key details of the Iran/al-Qaida relationship in "Countdown to Crisis: The Coming Nuclear Showdown with Iran." • Top al-Qaida leaders, including Ayman al Zawahri and Saad bin Laden, traveled to Iran in early 2001 to win Iranian cooperation in the 9/11 plot, according to an Iranian eyewitness of those meetings. Top among their requests were assistance in getting al-Qaida operatives into and out of Afghanistan without being detected by U.S. intelligence networks in Pakistan.
• The CIA was warned of Iran's growing ties with al-Qaida, and of Iran's intention to carry out a massive terrorist operation against the United States jointly with al-Qaida, by an Iranian defector who walked into the US Embassy in Baku, Azerbaijan in July 2001. The CIA dismissed the warning and called the defector "a fabricator."
• Not long before 9/11, a private company used as a front by Iranian intelligence purchased a Boeing 757/767/777 simulator through commercial contacts, according to another Iranian defector who had personal knowledge of the companies and individuals involved in the purchase. Iran did not then, and does not today own such aircraft. The planes hijacked on 9/11 were Boeing 757s and Boeing 767s.
• Several al-Qaida operatives convicted of terrorist crimes in Europe have said in open court that before 9/11 they were ordered to get travel documents from Iranian embassies in Europe and to travel through Iran to reach Afghanistan as a means of eluding US surveillance.
• The United States government detected a "rat line" set up by Iran to evacuate several hundred al-Qaida terrorists and their families from Afghanistan to Iran in late 2001 and early 2002. The Iranians used army helicopters, fixed wing aircraft, and convoys of Nissan Patrols for the al-Qaida rat line.
• Since then, Iran has continued to provide shelter, sanctuary, training and other material support to al-Qaida operatives and served as a rear base for al al-Qaida operations in neighboring Iraq.
• US negotiations with Iran in early 2003 fell apart after Iran refused to hand over Saad Bin Laden and other top al-Qaida operatives then living in Iran.
• The US severed all contacts with Iran in May 2003, after they intercepted orders from al-Qaida operatives in Iran to a cell in Saudi Arabia to initiate a bloody wave of terrorist attacks in Riyadh that the Saudis called their 9/11.
• Imad Mugniyeh was Iran's chief liaison to al-Qaida both during the preparation phase of the 9/11 plot, and afterwards.
• Several sources report that Osama bin Laden visited Iran to meet with senior government leaders in November 2004.
Despite this wealth of evidence, the conventional wisdom within the US intelligence community continues to assert that Iran did not assist al-Qaida because of the religious differences between them. "The conventional wisdom is idiotic," former CIA Director R. James Woolsey told me. "I don't remember what so-called expert was saying that Shia Islamists will never cooperate with Sunni Islamists or with secular terrorists, but I've thought this line of reasoning on totalitarians was wrong since I was a sophomore in college," Woolsey said. Since 2006, the US military has discovered Iranian-made weapons with Sunni insurgents in Iraq, and has documented Iran's active assistance to Sunni groups. "Today, it is well known that Iran has been transferring weapons to the Taliban and thus to whatever is left of al-Qaida, sleeping with the Devil, so to speak, because it suits their larger political purpose of attacking America," said Edward Luttwak, a senior associate at the Center for Security and International Studies in Washington, DC.
US Rejects Israeli Request for Arms, Air Corridor to Attack Iran
Sept. 11….(Ha Aretz) The security aid package the United States has refused to give Israel for the past few months out of concern that Israel would use it to attack nuclear facilities in Iran included a large number of "bunker-buster" bombs, permission to use an air corridor to Iran, an advanced technological system and refueling planes. Officials from both countries have been discussing the Israeli requests over the past few months. Their rejection would make it very difficult for Israel to attack Iran, if such a decision is made. About a month ago, Haaretz reported that the Bush administration had turned down an Israeli request for certain security items that could upgrade Israel's capability to attack Iran. The US administration reportedly saw the request as a sign preparations were moving ahead for an Israeli attack on Iran. Diplomatic and security sources indicated to Haaretz that the list of components Israel included: Bunker-buster GBU-28 bombs: In 2005, the US said it was supplying these bombs to Israel. In August 2006, The New York Times reported that the US had expedited the dispatch of additional bombs at the height of the Second Lebanon War. The bombs, which weigh 2.2 tons each, can penetrate six meters of reinforced concrete. Israel appears to have asked for a relatively large number of additional bunker-busters, and was turned down. Air-space authorization: An attack on Iran would apparently require passage through Iraqi air space. For this to occur, an air corridor would be needed that Israeli fighter jets could cross without being targeted by American planes or anti-aircraft missiles. The Americans also turned down this request. According to one account, to avoid the issue, the Americans told the Israelis to ask Iraqi Prime Minister Nuri al-Maliki for permission, along the lines of "If you want, coordinate with him." Refueling planes. An air attack on Iran would require refueling of fighter jets on the way back. According to a report on Channel 10 a few weeks ago, the US rejected an Israeli request for more advanced refueling tankers, of the Boeing 767 model. The refueling craft the Israel Air Force now uses are very outmoded, something that make it difficult to operate at long distances from Israel. Even if the Americans were to respond favorably to such a request, the process could take a few years. The IDF recently reported that it is overhauling a Boeing 707 that previously served as the prime minister's plane to serve as a refueling aircraft. Advanced technological systems. The Israeli sources declined to give any details on this point. The Israeli requests were discussed during President George W. Bush's visit to Israel in May, as well as during Defense Minister Ehud Barak's visit to Washington in July. In a series of meetings at a very senior level, following Bush's visit, the Americans made clear to the Israelis that for now they are sticking to the diplomatic option to halt the Iranian nuclear project and that Jerusalem does not have a green light from Washington for an attack on Iran. However, it appears that in compensation for turning down Israel's "offensive" requests, the US has agreed to strengthen its defensive systems. During the Barak visit, it was agreed that an advanced US radar system would be stationed in the Negev, and the order to send it was made at that time. The system would double to 2,000 kilometers the range of identification of missiles launched from the direction of Iran, and would be connected to an American early warning system. The system is to be operated by American civilians as well as two American soldiers. This would be the first permanent US force on Israeli soil. A senior security official said the Americans were preparing "with the greatest speed" to make good on their promise, and the systems could be installed within a month. The Israeli security source said he believed Washington was moving ahead quickly on the request because it considered it very important to restrain Israel at this time. At the beginning of the year, the Israeli leadership still considered it a reasonable possibility that Bush would decide to attack Iran before the end of his term. Prime Minister Ehud Olmert, in private discussions, even raised the possibility that the US was considering an attack in the transition period between the election in November and the inauguration of the new president in January 2009. However, Jerusalem now assumes that likelihood of this possibility is close to nil, and that Bush will use the rest of his time in office to strengthen what he defines as the Iraqi achievement, following the relative success of American efforts there over the past year and a half.
'No Peace in Mideast if Israel Exists'
Sept. 11….(Jerusalem Post) Hizbullah chief Hassan Nasrallah voiced his opinion on Thursday about the various peace processes currently underway in the Middle East, saying that as long as Israel exists, peace will never exist in the region. "As long as Israel exists and its eyes are honing in on the territories of other states, the world will not know peace in the Middle East," Nasrallah said during an interview with Iran Broadcasting (IRIB). "The region will not see the light of peace and stability," he continued, adding that this was due to the "aggressiveness and the natural militancy of Israel." Speaking about the Second Lebanon War, Nasrallah again emphasized that the conflict was a victory for his organization and for Lebanon, but added that Israel still posed a threat. "Israel will not cease to try and achieve its goals," the Hizbullah chief said. "It will use every means in order to actualize its ambitions." On that point, Nasrallah warned of the dire consequences of any future Israeli attack either against his organization, its host state, or any other state or entity with which he is allied. "Any Israeli attack against Lebanon, Iran, Syria, or the Gaza Strip will be answered with a harsh response," he said. "Our situation is stronger than it has ever been - from the logistical point of view, militarily, and in numbers. Lebanon as a whole is united against one enemy: Israel."
Terror Expert: WMD Attack on US Inevitable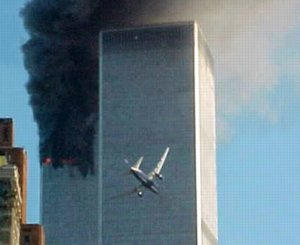 Sept. 11….(Newsmax) A major terrorist attack on the United States, probably featuring a weapon of mass destruction, is inevitable during the next four to five years, says Marvin J. Cetron, the futurist who predicted 9/11 with alarming insight. During an exclusive interview with Newsmax, Cetron said the attack could come in as little as two and a half to three years. Cetron, who startled and embarrassed the intelligence community with his study "Terror 2000," has let the genie out of the bottle again with his latest report, "55 Trends Now Shaping the Future of Terrorism." When Newsmax asked how the expert and founder of Forecasting International Inc. (FI) can be so sure of the impending disasters, he said he needed to guard his classified sources. "Let me put it this way: We have so many good sources of signals intelligence and human intelligence that lets us know what doesn't show up in the press," he said. FI, which produced "55 Trends" has conducted an ongoing study of the forces changing our world for almost half a century in support of clients ranging from General Motors to the YMCA, and from the Central Intelligence Agency to the White House. "Terror 2000," another FI project that was done for the Department of Defense in 1994, warned that terrorists were planning to use commercial aircraft as guided bombs to strike against a major landmark in the New York City area. It also warned that terrorists could hijack a commercial airliner, fly it down the Potomac, and crash it into the Pentagon. Tragically, the report was filed and forgotten. Cetron hopes this will not be the case with "55 Trends," a 252-page treatise that is short on any good news and includes the disturbing conclusion that worldwide terror networks are stronger today than at the time of 9/11. It also contends that the cells are not taking orders but are free to attack when, where, and how they want. "We're not talking about al-Qaida running these operations," Cetron says. "We're talking about cells and they are self-invigorated, if you will. They run on their own. The second thing that's a real problem in this is that they don't take orders. They do what they think is going to be good in their own local sphere." Cetron is not talking only about cells overseas.
The Terrorists Are Already Here
He estimates that there are "a dozen or more cells in the United States and they don't get orders from overseas. They just know what to do. They get what they need." Lurking in the homeland are small groups of less than five and some between five and 20, Cetron tells Newsmax. "They get their funding from drug funds, they get it from money laundering, they get it from kidnapping, I can throw a whole list, but those people can give us a lot of grief," he says. "There are two different groups, those that cost less than a quarter of a million to attack a target and then those that cost more than a quarter of a million. So you have to break them into separate areas and see what they are capable of doing and that's what you got to take a look at." Cetron provides some detail about these ready-to-pounce cells: Cetron's band of experts in "55 Trends" concludes that, if Muslim extremists cannot lay hands on a stolen weapon from the former Soviet Union, they soon may be able to obtain them from Islamabad. Further attacks on the scale of 9/11 are to be expected in the range of five to ten years.
Arab Oil Producers Force Price to Rise
Sept. 11….(AP) Just when it looked like oil prices might slide further, bringing down gas prices, OPEC oil ministers agreed Wednesday to trim overall output by more than 500,000 barrels a day to bolster falling prices. The news sparked a rebound in oil prices. Light, sweet crude for October delivery rose $1.00 to $104.26 a barrel in electronic trading on the New York Mercantile Exchange. The OPEC announcement reflected OPEC efforts to cover all bases in an oil market that saw prices spike to a record high just short of $150 a barrel in July, only to shed nearly 30 percent off those peaks in subsequent months. Oil prices had lost more ground Tuesday ahead of the OPEC decision, falling $3.08 to settle at $103.26 on the Nymex, the lowest settlement price since April 1. An OPEC statement issued after oil ministers ended their meeting early Wednesday said the organization agreed to produce 28.8 million barrels a day. OPEC President Chakib Khelil said that quota in effect meant that member countries had agreed to cut back 520,000 barrels a day in production over the established quota. Saudi Arabia alone accounts for more than that amount of output over its official quota, all members of the 13-nation OPEC have such formal production limits allotted to them except violence-torn Iraq. But Khelil said that the cutbacks in overproduction would apply proportionally to all OPEC members bound by quotas. OPEC overall regularly churns out oil above the organization's overall quota, last set in November at 27.3 million barrels a day, and it remained unclear whether group members would abide by the decision to keep to their limits. Still, the decision could have the psychological effect of steadying eroding prices at or above the $100 mark, the red line for many OPEC nations concerned about their rapid loss of revenue in recent months. While the new production limit of 28.8 million barrels a day is above that set in November, the statement said it reflected adjustments to include new members Angola and Ecuador and excluding Iraq, as well as Indonesia, which used the Vienna meeting to announce it was suspending its full membership. The statement noted that "prices had dropped significantly in recent weeks driven by a weakening world economy, with its concomitant lower oil demand growth, coupled with higher crude supply, a strengthening of the US dollar and an easing of geopolitical tensions." And it warned of the possibility of further price erosion, forecasting a possible "shift in market sentiment, causing downside risks to the global oil market outlook." But analysts said several factors could stem any further slide in prices over the next few months. "There are good reasons ahead for prices to turn toward the upside," said Johannes Benigni, managing director of JBC Energy in Vienna. "Take the next hurricane," he said, alluding to the chances that, after a few near misses in recent weeks, further storms could savage oil installations in the Gulf of Mexico. He also warned against expectations that non-OPEC suppliers could make up for any added demand for crude in the traditionally high-use Western Hemisphere winter season, saying "OPEC will have to step in to fill the gap" if other suppliers come up short. Others said that OPEC's concerns were well founded. Oil analyst Cornelia Meyer said she expected OPEC to "wait and see what is happening to the global economy and depending on whether China and India are also affected, we will see them do a cut" in December. Oil demand from China's and India's booming economies have helped fuel oil demand and drive up prices. Ehsan ul-Haq, head of research at JBC Energy, also said it that OPEC "might have to cut production below its set target." He mentioned a further downturn in the US economy and the possibility of a mild winter as possibly depressing the world's appetite for crude by year's end. Khelil said the request to curb overproduction was effective immediately with a 40-day window for it to take effect. And he suggested bigger cuts may be in the offing if prices continue to slide, telling reporters that OPEC would "swiftly respond to energy developments which may threaten oil (market) stability." At the next OPEC meeting Dec. 17, in Oran, Algeria, the organization would "reassess the market situation," he added. Since crude surged to a record $147.27 a barrel on July 11, it has tumbled by over $40, or more than 27 percent. Still, prices remain close to 14 percent higher this year than in 2007, and a barrel of benchmark crude still fetches four times what it did five years ago.
World Wants Obama as President, Especially Muslim World
Sept. 10….(ABC) US Democratic presidential candidate Barack Obama may be struggling to nudge ahead of his Republican rival in polls at home, but people across the world want him in the White House, a BBC poll said. All 22 countries covered in the poll would prefer to see Senator Obama elected US president ahead of Republican John McCain. In 17 of the 22 nations, people expect relations between the US and the rest of the world to improve if Senator Obama wins. More than 22,000 people were questioned by pollster GlobeScan in countries ranging from Australia to India and across Africa, Europe and South America. The margin in favour of Senator Obama ranged from 9 per cent in India to 82 per cent in Kenya, while an average of 49 per cent across the 22 countries preferred Senator Obama compared with 12 per cent preferring Senator McCain. Some four in 10 did not take a view. "Large numbers of people around the world clearly like what Barack Obama represents," GlobeScan chairman Doug Miller said. "Given how negative America's international image is at present, it is quite striking that only one in five think a McCain presidency would improve on the Bush administration's relations with the world." In the United States, three polls taken since the Republican party convention ended on Thursday (local time) show Senator McCain with a lead of 1 to 4 percentage points, within the margin of error, and two others show the two neck-and-neck. The countries most optimistic that an Obama presidency would improve relations were America's NATO allies, including Australia (62 per cent). A similar BBC/Globescan poll conducted ahead of the 2004 USpresidential election found that, of 35 countries polled, 30 would have preferred to see Democratic nominee John Kerry, rather than the incumbent George Bush, who was elected. A total of 23,531 people in Australia, Brazil, Canada, China, Egypt, France, Germany, India, Indonesia, Italy, Kenya, Lebanon, Mexico, Nigeria, Panama, the Philippines, Poland, Russia, Singapore, Turkey, the UAE, Britain and the United States were interviewed face-to-face or by telephone in July and August 2008 for the poll.
(Human Events) Iran's religious leaders have said if Obama will enter the White House, then Islam will conquer the heart of the American nation." Amir, who was born in Iran, said the Iranian mullahs favor Obama "mainly because he is a Muslim." This recalled the words last June of Libyan strongman Muammar Qaddhafi, who characterized Obama as "a black citizen of Kenyan African origins, a Muslim, who had studied in an Islamic school in Indonesia." Gaddhafi declared that "all the people in the Arab and Islamic world and in Africa applauded this man. Egyptian journalist Yasser Khalil declared recently that "Barack Obama represents a phenomenon that has drawn global attention and captivated the minds of Muslims around the world." Writing from Cairo, he said that "in spite of the campaign's heated debate and some controversial rhetoric regarding Islam, large segments of the Muslim population here remain fascinated with the election and have become big fans of Senator Obama." He explained this fascination as a manifestation of Muslim "hope in the political approach of Obama and his advisers. His apparent eagerness to rally more international support for US policy, and even talk to America's 'enemies,' is cause for optimism.
The Foundation of Our Security
Sept. 9….(Charles Stanley) Do you sometimes feel a bit lost in the world, as if you're all alone, facing tremendous obstacles? Most people feel this way from time to time. However, if you've placed your faith in Jesus Christ, you have a solid foundation that cannot be shaken, regardless of what life throws at you. In today's passage, Peter wants to encourage believers who are heading into persecution, so he opens his letter of hope and assurance with a strong statement of faith. Though our circumstances may be different, we, too, should hear the Word's promise of security. Peter first reminds us that we are "chosen according to the foreknowledge of God the Father" (vv. 1-2). The message is clear: You are not in this situation by accident. Your faith, successes, and failures are no surprise to God. He knew you fully from the beginning of time and chose you to be with Him forever. Second, the apostle shows that we are subject to the ongoing sanctifying work of the Holy Spirit. In other words, we do not have to find the way by ourselves. The Spirit of God is with us step by step, leading and guiding us into maturity in Christ. Finally, Peter assures us that we are cleansed by Jesus' blood. Our mistakes, misgivings, and missteps have been forgiven, permanently washed away at the cross. As new creations, we're free to walk eternally with a perfect God. The timeless message of the Bible is that we are not alone. We can face any trial in the power of the Father, Son, and Holy Spirit. With the Triune God behind us, we can boldly claim victory over any obstacle.
Russia prepares to launch Iran's nuclear plant
(Representatives of Russian company building first Iranian nuclear plant in Bushehr say its activation is close at hand; US previously assented to establishment, provided Iran returns spent nuclear fuel to Russia to prevent weapons production)
| | | |
| --- | --- | --- |
| | (FOJ) Russian Foreign technicians working at the Bushehr plant in Iran. Russia is preparing her future allies for the prophesied invasion of Israel in the Last Days. | |
Sept. 9….(YNET) The Russian state-run company building Iran's first nuclear plant said Monday that preparations for the reactor's launch had entered their final stage. Atomstroiexport chief Leonid Reznikov said that by year's end the company will take steps that will make the launch of the Bushehr plant "irreversible." Company spokeswoman Irina Yesipova said the launch date will be determined after talks between Russian and Iranian nuclear officials this month. Iranian officials have said that Bushehr would be launched this fall. The International Atomic Energy Agency declined comment. Iran is paying Russia more than $1 billion to build the 1,000-megawatt light-water reactor. Construction has been held up by disputes between Tehran and Moscow, publicly described as centering on questions of payment and the schedule for shipping nuclear fuel. The United States and other Western nations that fear Iran is seeking to acquire nuclear weapons have criticized Russia for building Bushehr. Washington softened its position after Iran agreed to return spent nuclear fuel to Russia to ensure it does not extract materials that could be used to make weapons. The United States and its Western allies also agreed to drop any reference to Bushehr in sanctions resolutions passed by the UN Security Council. Russia says the plant's contract is in line with all international agreements aimed at preventing nuclear weapons proliferation.
Which US Candidate Is Better for Israel?
Sept. 9….(Israel Today) Wondering who to vote for based on your Israel preferences? Michael Oren, a Senior Fellow at the Shalem Center, a Jerusalem research and educational institute, unveiled a comprehensive study of the vastly different directions a John McCain or Barack Obama presidency would take regarding Israel and Middle East policies. The study, based on the candidates' comments over the last two years, shows vast disparities in thought on the region and the Arab-Israeli conflict. Oren concluded that Obama would possibly negotiate with a Palestinian government that included Hamas whereas McCain would not. McCain has called on the Palestinian Authority to dismantle terrorist organizations while Obama hasn't mentioned it. Obama is against "settlement expansion," words never used by McCain.
Obama's Childhood: Praying to Saints and Bowing in Mosques
Sept. 9….(IsraelNN.com) Despite the best efforts of his aides to minimize his dual religious upbringing, the election campaign of Democratic presidential candidate Senator Barack Obama continues to be dogged by the issue. Obama's childhood religious practice and its influence in his formative years is being repeatedly raised as an issue due to a question over whether he might buckle under pressure exerted by the Muslim and Arab world when it comes to foreign policy decisions relating to the State of Israel.
'My Muslim Faith' – Freudian Slip?
Obama in fact slipped during a nationally-televised ABC interview on Sunday by referring to "my Muslim faith" while accusing the Republicans of suggesting he has Muslim connections. Interviewer George Stephanopoulus, former senior political advisor and White House communications director to former Democratic president Bill Clinton, did what he could to gloss over what may have been a Freudian slip, but the damage was done. Questioning Obama's Sincerity on Support for Israel
At least one well-known anti-Israel activist insists that the Democratic presidential hopeful is currently hiding his anti-Israel views in order to get elected. Activist Ali Abunimah claimed in a report earlier in the year to know Obama well and to have met him on numerous occasions at pro-Palestinian events in Chicago. Jewish groups are also wondering whether Obama is reliable in his expressed support for Israel. The Democratic candidate told an AIPAC convention earlier this year that he backs an undivided Jerusalem. Within 24 hours, however, in the face of a firestorm of Arab rage Obama quickly backtracked, qualifying his declaration of support with a "clarification" that he had simply meant he did not want to see the Jewish capital split asunder by barbed wire as it had been when captured by the Jordanians during the war in 1948.
Cheney: Russian Arms Reaching Hizbullah
Sept. 8….(YNET) US vice president meets with Israeli president on sidelines of Italian conference, accuses Moscow of selling weapons to Iran, Syria despite knowing they will reach hands of terrorists.) "Russian arms-dealing has endangered the prospects for peace and freedom in the region (the Middle East)," US Vice President Dick Cheney said on Saturday. Speaking at global conference of political and business leaders in Cernobbio, Italy, Cheney lambasted Moscow's policies using pointedly harsh rhetoric. "Russia has sold advanced weapons to the regimes in Syria and Iran. Some of the Russian weapons sold to Damascus have been channeled to terrorist fighters in Lebanon and Iraq," said Cheney. The vice president later met in private with Israeli President Shimon Peres on the sidelines of the conference. Cheney added that Moscow was selling the arms to Iran and Syria knowing full-well it is intended for Hizbullah and the terror organizations in Iraq, Peres' aides said. Peres also briefed Cheney on recent developments in the negotiations with the Palestinian Authority. The two also discussed the Iranian nuclear threat, Hamas and the situation in Georgia. Cheney, who arrived at the conference fresh from a tour of Georgia, Azerbaijan and the Ukraine, told Peres that Washington was closely monitoring the crisis in the Caucasus and that Russian troops are still deployed in various regions in Georgia. Peres warned Iranian President Mahmoud Ahmadinejad would continue to terrorize the region in the name of religious extremism. He stressed it was vital for the United States and Europe to create an alternative fuel source to oil, which he called "the leading funder of global terrorism and extremist leaders such as (Venezuelan President Hugo) Chavez and Ahmadinejad." Cheney said the world must stand as one against Iran's nuclear program.
Cheney slams Russian 'aggression'
"This chain of aggressive moves and diplomatic reversals has only intensified the concern that many have about Russia's larger objectives," Cheney told the conference in prepared remarks. "For brutality against a neighbor is simply the latest in a succession of troublesome and unhelpful actions by the Russian government." Russia has tried to "intimidate by threats and severe economic pressure" Ukraine, which along with Georgia, is seeking to join NATO, he said. "At times it appears Russian policy is based upon the desire to impose its will on countries it once dominated, instead of any balanced assessment of security interests," Cheney said. He noted that a senior Russian military official threatened Poland with attack over its involvement in the missile defense system. "That is no way for a responsible power to conduct itself," Cheney said. "And it reflects the discredited notion that any country can claim an exclusive zone of authority, to be held together by muscle and threats," he said. "That is the old thinking," Cheney said. "The old ways are gone, and the Cold War is over." Russia's leaders should consider whether "bullying others will turn out well for their country's future" and whether Moscow wants to "operate in the modern world as an outsider," he said. "Russia's leaders cannot have things both ways," Cheney said. "They cannot presume to gather up all the benefits of commerce, consultation, and global prestige, while engaging in brute force, threats, or other forms of intimidation against sovereign countries."
Cheney Criticizes Russia, Calls for NATO Enlargement
Sept. 8….(Newsmax) Vice President Dick Cheney said Saturday that Russia's actions in the conflict with Georgia are an "affront to civilized standards" and "completely unacceptable." Using some of the strongest language to date by the US administration, Cheney challenged Russia to engage in the world as a "responsible, modern power." He said NATO enlargement would continue as the allies see fit, despite Russia's opposition to the possible inclusion of its former satellite states. Cheney was speaking at a conference of global business and political leaders in northern Italy. As he walked into the room accompanied by his wife, Cheney was welcomed by a round of applause by the conference guests. He said Russia's action in its military invasion in Georgia were "flatly contrary to some of our most deeply held beliefs." "Russia's actions are an affront to civilized standards and are completely unacceptable," the vice president told the conference. "Russia has offered no satisfactory justification for the invasion, nor could it do so." Cheney was at the conference on Lake Como as part of a European tour. He visited oil-rich Azerbaijan and then Georgia, where Russia has recognized the independence of two breakaway Georgian regions: South Ossetia and Abkhazia. Washington also offered Georgia a US$1 billion aid package to help it recover from the short but damaging war with Russia over the separatist regions.
Pakistan "Suspends" Fuel Supply Routes for NATO Forces in Afghanistan
Sept. 8….(DEBKA) DEBKAfile reports that the blocking of the main Torkham fuel route to NATO forces fighting in Afghanistan, Saturday, Sept. 6, was a warning from Islamabad that no more US ground incursions would be tolerated. The vital route was shut to 20 supply trucks, including fuel tankers, two days after a US helicopter-borne commando attack on Taliban-al Qaeda sanctuaries left 20 dead at a village in South Waziristan, one mile inside northwest Pakistani territory. Facing an enraged public, the Pakistan government's used the escalating terrorist attacks in the Khyber tribal region as a pretext for "temporarily suspending" traffic through the route to Kabul, through which NATO receives 70 percent of its supplies, until the tankers' safety can be ensured. It was clear that if US ground attacks in the Pashtun tribal regions continued, Islamabad would shut down fuel supplies to NATO in Afghanistan altogether. The Torkham route has never been safe. In July, a convoy of fuel trucks parked at a terminal was blown up. Saturday, a car bomb killed 16 people, injured 40 in Peshawar, along the supply route, as parliament in Islamabad voted for a new president. The impasse indicates that the meeting last month between US and Pakistani military chiefs aboard the carrier, the USS Abraham Lincoln, failed in its purpose of enlisting the Pakistani army for an effective crackdown on the hostile sanctuaries plaguing Afghanistan from its territory. The US command has accordingly resorted to stepped up unilateral action on Pakistani soil. Islamabad retaliated by threatening to shut down NATO's fuel supplies to Kabul. To win Washington's support, Asif Ali Zardari, co-chairman of the Pakistan Peoples Party and widower of the slain former prime minister Benazir Bhutto, promised to wage all-out war on Taliban and al Qaeda if he is elected president. The Americans will be counting on him to deliver after winning the parliamentary election Saturday with a comfortable majority. The southwestern link to Afghanistan at Chaman in Pakistani Balochistan, which continued to operate Saturday, is a minor supply route. Last April, Russia agreed to let NATO transport non-lethal supplies through its territory into northern Afghanistan. This route must stand the test of US-Russian rancor following the Georgian conflict. This year, US cross-border attacks killed three al Qaeda operatives, the bomb and WMD expert Abu Khabab al Masri, its external operations chief Abu Suleyman Jazairi, and the leader of the Libyan Islamic Fighting Group, Abu Laith al Libi. But the networks in northwestern Pakistan continue to flourish. According to US intelligence officials quoted by the Pakistani Long War Journal , they have established 157 training camps and more than 400 support locations in the tribal areas of the Northwest Frontier Province. Foreign al Qaeda fighters are flocking to the camps in the Pakistani border region.
Iran's al Qods, Hizballah Secretly Integrate Rocket and Commando Units
Al Qods commander, Ghasem Suleimani
Sept. 8….(DEBKA) DEBKAfile's military and intelligence sources disclose that an Iranian Revolutionary Guards delegation last week signed a secret accord with Hizballah leaders for the integration and operational merger of their missile-rocket and commando units. This may not have been news to US vice president Dick Cheney, when he "revealed" Saturday, Sept. 6, that Russia had sold advanced weapons to Syria and Iran, some of which had been channeled to Lebanon and Iraq. However, Israeli president Shimon Peres, who responded by waving aside the need for an Israeli attack on Iran, was clearly out of the picture evolving ominously across the border in Lebanon. There, Iran and Syria are deepening their stranglehold on Lebanon and preparing to attack Israel by using al-Qods' resources to further fortify Hizballah. The new accord enables the two terrorist machines to fight under a unified command controlled from Tehran. Like President Peres, the rest of Israel's policy-making levels appears oblivious to the fact that key elements of Hizballah's fighting machine against Israel have been taken over by the al Qods commander, Ghasem Suleimani, whom DEBKAfile identifies as the senior commander of Iran's terrorist and intelligence networks in the Palestinian territories and the Persian Gulf. Western military experts point to the contiguous operational control Iran has acquired for al Qods, from Iraq, via Syria, Lebanon and up to the Mediterranean coast of the Hamas-ruled Gaza Strip. Last week, defense minister Ehud Barak warned that Israel is closely and cautiously following developments to the north. "Our enemies" had better not put IDF to the test, he said. Tehran, Damascus and Hizballah, already inured to such statements from Barak which rarely lead to action, simply ignored this one too. Iran timed its move to coincide with the French president Nicolas Sarkozy's visit to Damascus last week, hoping all eyes would be fixed on the visit and no one would notice the al Qods team slipping quietly into Beirut for another step to plunge Lebanon further into Iran-backed Hizballah war preparations against Israel.
WEEK OF AUGUST 31 THROUGH SEPTEMBER 6
Russia Raids Georgian Airfields for use in Israeli Strike Against Iran
Sept. 5….(DEBKA) The raids were disclosed by UPI chief editor Arnaud de Borchgrave, who is also on the Washington Times staff, and picked up by the Iranian Fars news agency. The Russian raids of two Georgian airfields, which Tbilisi had allowed Israel to use for a potential strike against Iran's nuclear facilities, followed the Georgian offensive against South Ossetia on Aug. 7. Under the secret agreement with Georgia, the airfields had been earmarked for use by Israeli fighter-bombers taking off to strike Iran in return for training and arms supplies. DEBKAfile's intelligence sources report that flying from South Georgia over the Caspian Sea to Iran would sharply trim the distance to be spanned by Israeli fighter-bombers, reducing flying time to 3.5 hours. Northern Iran and the Tehran region, where most of the nuclear facilities are concentrated, would be within range, with no need to request US permission to pass through Iraq air space. Russian Special Forces also raided other Israeli facilities in southern Georgia and captured Israeli spy drones, says the report. Israel was said to have used the two airfields to "conduct recon flights over southern Russia as well as into nearby Iran." The US intelligence sources quoted by UPI reported that the Russian force also carried home other Israeli military equipment captured at the air bases. Our sources say that if the Russians got hold of an Israeli unmanned aerial vehicle complete with sophisticated electronic reconnaissance equipment, they will have secured some of the IDF's most secret devices for spying on Iran and Syria. When this happened before, Russian military engineers quickly dismantled the equipment, studied it and passed the technology on to Tehran and Damascus.
Iranian TV goes 'ga-ga' over Obama
(Iran Heaps praise on Democrats while blasting 'absentminded' McCain, 'inexperienced' Palin)
Sept. 5….(WND) GOP Sen. John McCain is "absentminded" and "terrible" and his running mate, Gov. Sarah Palin, doesn't have any appropriate experience. Sen. Barack Obama, by contrast, is "highly educated" and "eloquent" and would serve the world much better and improve America's overall situation. And Sen. Joe Biden is a "very respectable" man with a "good reputation." All this according to an interview broadcast this week on Iranian state-run media. "McCain doesn't know anything, poor thing. He is terrible. Let me tell you, he's awful," stated Mohammad-Ali Fardanesh, a political science professor at Shahid Behshti University, which is an Iranian state-funded school. Fardanesh was speaking Tuesday on the Islamic Republic of Iran Broadcasting television network in an interview translated today by the Middle East Media Research Institute. Last week, Syria endorsed Barak Obama for President in the US.
Sarah Palin Hits a Homerun
| | |
| --- | --- |
| | (FOJ) Focus on Jerusalem has never endorsed a political candidate, but FOJ firmly believes that the governor of Alaska is a Godsend this year. Our nation has been undergoing subtle Satanic attacks in our culture for decades, and America is the one nation that Satan desires to remove from its Judeo-Christian roots. Governor Paling is a staunch Christian Zionist who clearly understands that America is under siege by agents of spiritual darkness. Even in these perilous Last Days, God is still God. |
Sept. 4….(Fox News) Sarah Palin thrashed Barack Obama Wednesday as an empty suit whose campaign themes of "hope" and "change" are better fit to describe her Republican running mate, John McCain, a man she said has spent a career in service to his country. Palin, who came out of the blue to steal the spotlight at the Republican National Convention Wednesday, also took a very public swat at her critics, using her headlining speech to scold the media for questioning her credentials and try to prove she has the policy chops to be vice president. She described McCain, who was formally chosen Wednesday night as the Republican nominee for president, in glowing terms as a proven reformer who transcends politics. "If character is the measure in this election, and hope the theme, and change the goal we share, then I ask you to join our cause. Join our cause and help America elect a great man as the next president of the United States," Palin said.
"Here's how I look at the choice Americans face in this election: In politics, there are some candidates who use change to promote their careers, and then there are those, like John McCain, who use their careers to promote change," she said. The first-term Alaska governor introduced herself to voters as a small-town Washington outsider and pitched that as an asset. She was joined onstage at the end of her address by her family and McCain. Describing herself as "a hockey mom who signed up with the PTA" she joked, "What's the difference between a hockey mom and a pit bull? Lipstick." Her speech was laced with biting references to Obama's days as a community organizer in Chicago, and his reputation as a gifted orator. "When the cloud of rhetoric has passed, when the roar of the crowd fades away, when the stadium lights go out, and those Styrofoam Greek columns are hauled back to some studio lot, when that happens, what exactly is our opponent's plan?" she said, in reference to the elaborate set at Obama's nomination acceptance speech last week. "America needs more energy; our opponent is against producing it. Victory in Iraq is finally in sight, and he wants to forfeit. Terrorist states are seeking nuclear weapons without delay; he wants to meet them without preconditions," she said. "Al Qaeda terrorists still plot to inflict catastrophic harm on America, and he's worried that someone won't read them their rights." Defending her record as a "chief executive" in Alaska, she warned, "The American presidency is not supposed to be a journey of personal discovery, this world of threats and dangers is not just a community and it doesn't just need an organizer." She also jabbed at Obama for telling California donors during the Democratic primary that small-town voters "cling" to things like religion and guns out of bitterness. "We prefer candidates who don't talk about us one way in Scranton and the other way in San Francisco," she said. Palin is set to become the first female vice presidential nominee on a Republican ticket Thursday, when McCain is also slated to give his nomination acceptance speech. If elected Palin would be the first female vice president in history. She took the stage to thunderous applause, as supporters held up signs that said "Palin Power" and "Hockey Moms 4 Palin." Her first five days in the national spotlight have been marked by a media frenzy surrounding her unmarried teenage daughter's pregnancy, an ethical investigation into her firing of an Alaska public safety commissioner and her basic qualifications for the job. The speech was a chance to settle some of the controversy, as well as tell a personal story to the nation as a whole that Alaskans already know well. "I'm not a member of the permanent political establishment. And I've learned quickly, these last few days, that if you're not a member in good standing of the Washington elite, then some in the media consider a candidate unqualified for that reason alone," she said. "But here's a little news flash for those reporters and commentators: I'm not going to Washington to seek their good opinion, I'm going to Washington to serve the people of this country." The Obama campaign had less than a warm greeting, saying Palin's speech was "written by George Bush's speechwriter and sounds exactly like the same divisive, partisan attacks we've heard from George Bush for the last eight years." Palin's speech, written by Matthew Scully whom she met for the first time last week, energized the crowd at the Xcel Energy Center. Palin used part of her address to recount her early days, as a hockey mom, a PTA member and mayor of the small town of Wasilla. "I had the privilege of living most of my life in a small town," Palin said. "Before I became governor of the great state of Alaska, I was mayor of my hometown. And since our opponents in this presidential election seem to look down on that experience, let me explain to them what the job involves. I guess, I guess a small-town mayor is sort of like a community organizer, except that you have actual responsibilities."
Jerusalem Dig Uncovers 2,100-year-old City Wall
Sept. 4….(MSN) Israeli archaeologists unveiled a 2,100-year-old Jerusalem perimeter wall along with beer bottles left behind by 19th century researchers who first discovered the stone defenses. The wall, on Mount Zion at the southern edge of Jerusalem's Old City, dates back to the Second Jewish Temple, which was destroyed by the Romans in AD70. Yehiel Zelinger, who headed the excavation for the Israel Antiquities Authority, said the location of the wall indicated that Jerusalem had expanded to the south at the time, reaching its largest size in biblical times. The 10.5-foot-high wall was not supported by any mortar or other bonding material and formed part of a 3.5-mile-long fortification around the city, he said. The present wall around Jerusalem's Old City is 2.5 miles in circumference. The ancient wall on Mount Zion had disappeared from view by the time a similar stone barrier, also uncovered in the dig, was built at the site during the Byzantine period more than 250 years later. Nonetheless, the second wall followed almost exactly the same path. "During these two periods, Jerusalem was the centre to the Jews during the Second Temple Period and to pilgrims from the Christian world (during the Byzantine Period)," Zelinger said.
Obama Had Close Ties to Top Saudi Adviser at Early Age
Sept. 4….(YNET) New evidence has emerged that Democratic presidential candidate Barack Obama was closely associated as early as age 25 to a key adviser to a Saudi billionaire who had mentored the founding members of the Black Panthers. In a videotaped interview this year on New York's all news cable channel NY1, a prominent African-American businessman and political figure made the curious disclosures about Obama. Percy Sutton, the former borough president of Manhattan, off-handedly revealed the unusual circumstances about his first encounter with the young Obama. "I was introduced to Obama by a friend who was raising money for him," Sutton told NY1 city hall reporter Dominic Carter. "The friend's name is Dr. Khalid al-Mansour, from Texas," Sutton said. "He is the principal adviser to one of the world's richest men. He told me about Obama." Sutton, the founder of Inner City Broadcasting, said al-Mansour contacted him to ask a favor: Would Sutton write a letter in support of Obama's application to Harvard Law School? "He wrote to me about him," Sutton recalled. "And his introduction was there is a young man that has applied to Harvard. I know that you have a few friends up there because you used to go up there to speak. Would you please write a letter in support of him?" Sutton said he acted on his friend al-Mansour's advice. "I wrote a letter of support of him to my friends at Harvard, saying to them I thought there was a genius that was going to be available and I certainly hoped they would treat him kindly," Sutton told NY1. Sutton did not say why al-Mansour was helping Obama, how he discovered him, or from whom he was raising money on Obama's behalf. A Sutton aide told Newsmax that Sutton, 88, is ailing and is unlikely to do additional TV interviews in the near future. The aide could not provide additional comment for this story. As it turned out, Obama did attend Harvard Law School after graduating from Columbia University in New York and doing a stint as a community organizer in Chicago. The New York Times described how transformative his Harvard experience became for the young Obama: "He arrived there as an unknown, Afro-wearing community organizer who had spent years searching for his identity; by the time he left, he had his first national news media exposure, a book contract and a shot of confidence from running the most powerful legal journal in the country." The details of Obama's academic performance are well known: At Harvard, Obama rose to academic distinction becoming the editor of the Harvard Law Review and graduating magna cum laude. Less known are the reasons al-Mansour, an activist African-American Muslim, would be a key backer for a young man from Hawaii seeking to attend the most Ivy of the Ivy League law schools.
Khalid al-Mansour a.k.a. Don Warden
In an exclusive interview with Newsmax from his home in San Antonio, Texas, al-Mansour said he would not comment specifically on the statement by Percy Sutton because he was afraid anything he said would get "distorted." "I was determined I was never going to be in that situation," he said. "Bloggers are saying this is the new Rev. Wright, in drag, and he is a nationalist, racist, and worse than Rev. Wright. So any statement that I made would only further this activity which is not in the interest of Barack." But in the lengthy interview, al-Mansour confirmed that he frequently spoke on university campuses, including Columbia, where Percy Sutton suggested he met Obama in the late 1980s, and confirmed his close relationship with Prince Alwaleed. "I am not surprised to learn about this," said Niger Innis, spokesman of the Congress of Racial Equality (CORE). "It is clear that Barack Obama's ties to the left are familial, generational, and have lasted for several years." Although many Americans have never heard of Khalid Abdullah Tariq al-Mansour (his full name), he is well known within the black community as a lawyer, an orthodox Muslim, a black nationalist, an author, an international deal-maker, an educator, and an outspoken enemy of Israel. A graduate of Howard University with a law degree from the University of California, al-Mansour sits on numerous corporate boards, including the Saudi African Bank and Chicago-based LaGray Chemical Co. LaGray, which was formed to do business in Africa, counts former Nigerian President General Abdusalam Abubakar on its advisory board. He also sits on the board of the non-profit African Leadership Academy, along with top McCain for President adviser Carly Fiorina, and organized a tribute to the President of Ghana at the Clinton White House in 1995, along with pop star Michael Jackson. But his writings and books are packed with anti-American rhetoric reminiscent of the Rev. Jeremiah Wright, Obama's disgraced former pastor. In a 1995 book, "The Lost Books of Africa Rediscovered," he alleged that the United States was plotting genocide against black Americans.
The first "genocide against the black man began 300 years ago," he told an audience in Harlem at a book-signing, while a second "genocide" was on the way "to remove 15 million Black people, considered disposable, of no relevance, value or benefit to the American society." In the 1960s, when he founded the African American Association in the San Francisco Bay area, he was known as Donald Warden. According to the Social Activism Project at the University of California at Berkley, Warden, a.k.a. Khalid al-Mansour, was the mentor of Black Panther Party founder Huey Newton and his cohort, Bobby Seale. Newton later had a falling out with Warden, who was described in a 1994 book as "the most articulate spokesperson for black nationalism" at the time. The falling out wasn't purely political, according to author Hugh Pearson. "Sometimes Newton and the other members of (Warden's) security detail got into fights with young whites who didn't like what Warden had to say about whites. Rather than 'throw down' along with the security detail, Warden refused to fight," Pearson wrote in "Shadow of the Panther: Huey Newton and the Price of Black Power in America." U.S. Rep. Barbara Lee of California entered an official statement of appreciation of Warden and his Black Panther colleagues in the African-American Association in the Congressional Record on April 23, 2007. "Among the founding members (of the Association) were community leaders such as Khalid Al-Mansour (known then as Don Warden); future Judges Henry Ramsey and Thelton Henderson; future Congressman and Oakland Mayor Ron Dellums, and future Black Panthers Huey Newton and Bobby Seale," the Democratic representative's statement said. Al-Mansour's more recent videotaped speeches focus on Muslim themes, and abound with anti-Semitic theories and anti-Israel vitriol. "Today, the Palestinians are being brutalized like savages," he told an audience in South Africa. "If you protest you will go to jail, and you may be killed. And they say they are the only democratic country in the Middle East. ... They are lying on God." He accused the Jews of "stealing the land the same way the Christians stole the land from the Indians in America."
The Saudi Connection
But al-Mansour's sponsorship of Obama as a prospective Harvard law student is important for another reason beyond his Islamic and anti-American rhetoric and early Black Panther ties. At the time Percy Sutton, a former lawyer for Malcolm X and a former business partner of al-Mansour, says he was raising money for Obama's graduate school education, al-Mansour was representing top members of the Saudi Royal family seeking to do business and exert influence in the United States. In 1989, for example, just one year after Obama entered Harvard Law School, the Los Angeles Times revealed that al-Mansour had been advising Saudi billionaires Abdul Aziz and Khalid al-Ibrahim in their secret effort to acquire a major stake in prime oceanfront property in Marina del Rey, Calif., through "an elaborate network of corporate shells in California, the Caribbean and Europe." At the same time, he was also advising Prince Alwaleed bin Talal in his US investments, and sits on the board of his premier investment vehicle, Kingdom Holdings. Prince Alwaleed, 53, is the nephew if King Abdallah of Saudi Arabia. Forbes magazine ranked him this year as the 19th richest person on the planet, with a fortune in excess of $23 billion. He owns large chunks of Citigroup and News Corp., the holding company that controls Fox News. He is best known in the United States for his offer to donate $10 million to help rebuild downtown Manhattan after the 9/11 attacks. But after the prince made a public comment suggesting that US policies had contributed to causing the attacks, Mayor Rudy Giuliani handed back his check. "I entirely reject that statement," Giuliani said. "There is no moral equivalent for this (terrorist) act. There is no justification for it. The people who did it lost any right to ask for justification for it when they slaughtered 4,000 or 5,000 innocent people." Since then, Prince Alwaleed's Kingdom Foundation has given millions of dollars to Muslim charities in the United States, including several whose leaders have been indicted on terrorism-related charges in federal courts. He also has given tens of millions of dollars to Harvard and other major US universities, to establish programs in Islamic studies. The casual statement by Percy Sutton to NY1 is the first time anyone has hinted at a relationship between Obama and the Saudi royal family. Although al-Mansour glosses over his ties to the Saudi mega-billionaire in some of his public talks, he has represented the Saudi's interests in the United States, in Britain, and in Africa for more than a quarter century, according to public records. He told Newsmax that he has personally introduced Prince Alwaleed to "51 of the 53 leaders of Africa," traveling from country to country on the Saudi prince's private jet. He knows virtually every black leader in America, from the business community, to community activists, to the worlds of politics and entertainment. When Michael Jackson was on the ropes in the mid-1990s following a series of lawsuits by the parents of children accusing him of sexual abuse, al-Mansour introduced him to Prince Alwaleed, whose Kingdom Entertainment signed a joint venture with Jackson in 1996. "Jackson and Alwaleed became pals in 1994, when a mutual friend from Alwaleed's college days in California arranged a lunch meeting aboard the prince's yacht in Cannes," Time magazine reported about the new partnership in 1997. The mutual friend was al-Mansour.
"As a black American, I am exceedingly proud at the American people's response to Barack Obama's candidacy," said CORE's Niger Innis. "But to deny that he has long-standing ties to left-wing elements in our polity is to deny reality. If you want to be president of the United States, it is not racism if you ask these kind of questions, and he has to come up with an answer, hopefully the truth." Sutton gives no clues as to why al-Mansour would be raising money to help Obama go to law school. Obama has said during his campaign that he paid his way through Harvard with student loans. For Jesse Lee Peterson, founder of the Los Angeles-based Brotherhood Organization of a New Destiny (BOND), these latest revelations about Obama's ties to Saudi financiers were an important wake-up call. "To me, this opened up more questions about Barack Obama and his relationship to the Muslim world," Peterson told Newsmax. "A lot of people are caught up with the emotional aspect of Barack Obama, the movie star aspect, the false promises that he's going to take care of everyone and their Mama." But when the full story of Obama's ties to radical preachers such as Wright and to black Muslim leader Louis Farrakhan comes out, Peterson believes that Obama's star power will fade. "I think there's more to this story and to Barack Obama than we realize," Peterson said. "As all the truth comes out before the election, I don't think he has a chance. I can't see American's taking that kind of risk."
Palin Expresses Support for Israel
Republican VP hopeful meets with AIPAC to put Jewish community at ease over her views on US-Mideast relations, says she would like to visit Israel soon. Lobby spokesman: 'VP nominee believes in the special friendship between two democracies'

Sept. 4….(Arutz) Senator McCain's running mate in the US presidential election, Alaska Gov. Sarah Palin, met with the board of directors of the American Israel Public Affairs Committee on Wednesday and expressed her admiration for Israel. The meeting took place inside Palin's hotel, sources said. A campaign official would not say who asked for the meeting, but said it was geared towards putting the American Jewish community at ease over her understanding of US-Middle East relations. That's obviously going to be an issue," the aide said. "It's not like being the senator from New York, obviously. But these aren't issues that are off her radar." Palin, joined by Sen. Joe Lieberman, expressed her "heartfelt support for Israel" and spoke of the threats it faces from Iran and others, the campaign official said. She also claimed to have planned a visit to the country in November of 2007, but had to cancel when she was pregnant. AIPAC spokesman Josh Block was pleased with the meeting. "We had a good productive discussion on the importance of the US-Israel relationship, we were pleased that Gov. Palin expressed her deep, personal, and lifelong commitment to the safety and well-being of Israel," he said. "Like Sen. McCain, the vice presidential nominee understands and believes in the special friendship between the two democracies and would work to expand and deepen the strategic partnership in a McCain/Palin Administration." Palin has previously met with Israeli Foreign Ministry official David Akov, who served as Israel's Consul General for the Pacific Northwest Region. During the meeting the two discussed cooperation between Israel and Alaska on various issues, such as counter-terrorism efforts. Akov invited Palin to visit Israel and the governor expressed her desire to do so. She also reportedly told Akov that Alaska's residents love Israel.
Victory in Iraq! Why Media is Burying Story of the Year
Sept. 3….(WND) What kind of headline would you expect newspapers nationwide to trumpet if America won the war in Iraq and destroyed al-Qaida there? Maybe something like this? "VICTORY IN IRAQ! AL-QAIDA SMASHED!" Perhaps even old-fashioned newsboys on the street corners, yelling "Extra, extra! Vic'try in Iraq! Read all about it!" Don't hold your breath. You won't see such headlines in American newspapers or leading network news broadcasts, even though, believe it or not, by all credible accounts America has indeed won the war in Iraq! You see, the "mainstream press" isn't really too excited about America winning the war right now. Why? It's just bad timing: Success in Iraq doesn't fit the media's overriding agenda for the next couple months, which is to further discredit George W. Bush and Republicans, and to assure that Barack ("We must end this failed war") Obama is elected president and as many Democrats as possible are installed in Congress, legislatures and statehouses nationwide. Ironically, 2008 is already becoming known as "the year the media died," because of its astonishingly biased treatment of the two major presidential candidates, network anchor groupies tagging along with Obama on his European campaign trip while all but ignoring McCain; the New York Times running Obama's op-ed on Iraq, but refusing to run McCain's response the following week, and so on. But there's another area in which the media died this year, namely, coverage of the Iraq war. Sure, while things were going terribly and it looked like America was losing, news coverage was constant, and unrelentingly negative. Bad news, IED attacks, political setbacks, accusations of atrocities on the part of US soldiers, statements by Democrat leaders condemning the "failed" Iraq war, led the evening news night after night. But recently, Americans haven't heard very much about Iraq. Reason: The news is good. In fact, the US is now winning, big-time.
Olmert Invites World to Help Divide Jerusalem
Sept. 2….(Israel Today) Israeli Prime Minister Ehud Olmert over the weekend invited the international community to help him and the Palestinian Arabs divide the city of Jerusalem between them as part of a final status peace deal. According to the proposal, major international powers like the European Union, the United States, Russia and the United Nations would be asked to act as official advisors in the process of partitioning the Israeli capital. Olmert hoped that his latest concession over Jerusalem would convince Palestinian leader Mahmoud Abbas to agree to an "shelf" final status peace agreement when the two men met on Sunday. Olmert is reportedly determined to hammer out some kind of deal that will be binding on the next prime minister before he is officially ousted from power when his ruling Kadima Party holds its primary election later this month. Israel Radio reported that it was Olmert's intention to fly to Washington with Abbas within the next two weeks to present an "agreement on principles" to US President George W. Bush, whom it is assumed would be pleased with that outcome, having previously declared that he would be the American leader to oversee an end to the Israeli-Arab conflict. But Abbas was not biting, and chief Palestinian negotiator Saeb Erekat later told Israeli reporters that the Palestinian leader insisted he would not sign any agreement that did not meet all his demands in full. "Abbas told Olmert that we will not be part of an interim or shelf agreement. Either we agree on all issues, or no agreement at all," said Erekat.
1925 Supreme Moslem Council Declared Temple Mount to be Jewish
Sept. 2….(IsraelNN.com) The widely-disseminated Arab Moslem position that the Temple Mount is not Jewish has been debunked - by the Supreme Moslem Council (Waqf) of Jerusalem, in a Temple Mount guide published in 1925. In 1997, the chief Moslem cleric of the Palestinian Authority, Mufti Ikrama Sabri, stated, "The claim of the Jews to the right over Jerusalem is false, and we recognize nothing but an entirely Islamic Jerusalem under Islamic supervision..." Thus began a campaign to convince the world that the millennia-old natural association between Jerusalem and Jews was untrue. As Islamic Movement chief Raed Salah stated in 2006, "We remind, for the 1,000th time, that the entire Al-Aqsa mosque on the Temple Mount, including all of its area and alleys above the ground and under it, is exclusive and absolute Moslem property, and no one else has any rights to even one grain of earth in it." However, it is now known that this "absolute" Moslem claim is actually not as absolute as claimed. In fact, back in 1925, the Supreme Moslem Council, also known as the Waqf, which has overseen Temple Mount activities on behalf of the Moslem religion for hundreds of years, boasted proudly that the site was none other than that of Solomon's Temple. The Jerusalem-based Temple Institute reports that it has acquired a copy of the official 1925 Supreme Moslem Council Guide Book to Al-Haram Al-Sharif (the Moslem name for the Temple Mount). On page 4, the Waqf states, "Its identity with the site of Solomon's Temple is beyond dispute. This, too, is the spot, according to universal belief, on which 'David built there an altar unto the Lord, citing the source in 2 Samuel 24:25. In addition, on page 16, the pamphlet makes reference to the underground area in the south-east corner of the Mount, which is refers to as Solomon's Stables. "Little is known for certain of the history of the chamber itself," the guide reads. "It dates probably as far back as the construction of Solomon's Temple. According to Josephus, it was in existence and was used as a place of refuge by the Jews at the time of the conquest of Jerusalem by Titus in the year 70AD" The Temple Mount in Jerusalem was in fact the site of the two Jewish Holy Temples which stood for nearly 1,000 years.
Proof of Moslem Anti-Jewish Revisionism
The Temple Institute's Rabbi Chaim Richman writes that the pamphlet provides proof that the Waqf's current position is a departure from traditional Muslim belief. "In recent years," he writes, "the Moslem Waqf has come to deny the historic existence of the Holy Temple, claiming that the Temple Mount belongs solely to the Moslem nation, and that there exists no connection between the Jewish nation and the Temple Mount. It is clear from this pamphlet that the revised Waqf position strays from traditional Moslem acknowledgment of the Mount's Jewish antecedents." "The current denial of historical reality is merely one tool in the war being waged by Moslems against the G-d of Israel and the entire 'infidel' world," Richman declares.
Examples of the new Palestinian/Arab position on Jerusalem: PA Mufti Sabri was quoted in the Palestinian daily Al-Ayyam on November 22, 1997 as saying, "The 'Al-Buraq' Wall [the Western Wall] is a part of the Al-Aqsa Mosque. The Jews have no relation to it." The same newspaper, on July 18, 1997, reported that Hamad Yusef, head of The Institution for the Rejuvenation of the Palestinian Heritage, referred to the "false historical claim of the Jews in the holy city, a claim which they were unable to prove in all of the excavations conducted by foreign groups for the past hundred years." The paper also stated that Hamad "accused the Israelis of unprecedented historical forgeries, emphasizing the Palestinian, the Arab and the Islamic nature of the holy city for the past 6,000 years. Israel fails in her attempt to find a historical connection to Jerusalem." (courtesy of Jewish Virtual Library)
Jewish History on the Mount
The Temple Mount in Jerusalem was the site of the two Jewish Holy Temples, the first of which was built by King Solomon in the year 832BC, close to 1,500 years before Islam was founded. It stood for over 400 years, and after the 70-year Babylonian Exile, a Second Temple was built on the same site. Thus, for nearly 1,000 years, Holy Temples stood on the site, until the Romans conquered the entire land and destroyed the Second Temple. Though the area came under the control of the Romans, Byzantines, Moslems, Christians, Turks, British and others over the intervening centuries, Jerusalem and the Temple Mount were always the focus of Jewish religious and national yearnings, and continued to be the Jews' "capital" even while in exile. In the Six Day War of 1967, the modern State of Israel liberated the Temple Mount area and all of Jerusalem, placing it under Jewish control once again after a hiatus of 1,900 years. Israel, however, never actualized its sovereignty over the holy Temple Mount site, but rather granted the Waqf nearly total control.
Biden Told Israel to Accept A Nuclear Iran
Sept. 2….(Israel Today) US Senator and vice presidential hopeful Joe Biden reportedly told Israeli officials three years ago that sooner or later they would have to reconcile themselves to the reality of a nuclear-armed Iran. Israel's Army Radio reported on the remarks, which Biden is said to have made to visiting Israeli officials in his capacity as chairman of the Senate Foreign Relations Committee. According to the report, Biden reaffirmed to the Israelis his rejection of military action against Iran, but also admitted that diplomatic efforts to halt Iran's nuclear program had little or no chance of success. In essence, Biden resigned himself to the idea of a nuclear-armed Iran and told the Israelis that they, too, would have to accept that outcome. Israeli security officials on Monday expressed concern over the remarks and saw them as further evidence that if Biden and his running mate, Senator Barack Obama, win the upcoming US presidential election, Iran's acquisition of nuclear weapons will be a foregone conclusion. Israeli experts warn that it is only the real threat of force that stands a chance of convincing the mullahs and Iranian President Mahmoud Ahmadinejad to give up their nuclear ambitions.
Mideast Leaders Hail Russian Offensive
Sept. 2….(In The Days) For some in the Middle East, the images of Russian tanks rolling into Georgia in defiance of US opposition have revived warm memories of the Cold War.
("And thou shalt come up against my people of Israel, as a cloud to cover the land; it shall be in the latter days, and I will bring thee against my land, that the heathen may know me, when I shall be sanctified in thee, O Gog, before their eyes." Ezekiel 38:16 "Persia, Ethiopia, and Libya with them; all of them with shield and helmet:" Ezekiel 38:5)
Syrian President Bashar al-Assad flew last week to Moscow, where he endorsed Russia's offensive in Georgia and, according to Russian officials, sought additional Russian weapon systems. Saif al-Islam Gaddafi, Libyan leader Moammar Gaddafi's influential son, echoed the delight expressed in much of the Arab news media. "What happened in Georgia is a good sign, one that means America is no longer the sole world power setting the rules of the game," the younger Gaddafi was quoted as telling the Russian daily Kommersant. "There is a balance in the world now. Russia is resurging, which is good for us, for the entire Middle East." In Turkey, an American and European ally that obtains more than two-thirds of its natural gas from Russia, the reaction was more complex. Turkey watched as the United States, NATO and a divided European Union hesitated in the face of Russian military assertiveness, leaving them more doubtful than they already were about depending on the West to secure US-backed alternative oil and gas supply lines. "This Russian invasion of Georgia is a turning point in the relations of the Atlantic community with Russia, including, of course, Turkey," Ozden Sanberk, a former Turkish ambassador to Britain, said by telephone from Turkey. "There is a change in the paradigm, a change in assessment." Since Aug. 8, when Russia sent troops and tanks across its southern border in a confrontation with Georgia's pro-Western government, many Turkish newspapers have urged the Turkish government to improve relations with Russia, in pragmatic acceptance of the possibility that Russia could directly or indirectly control most oil and gas supplies from Central Asia to Europe. Turkish Prime Minister Recep Tayyip Erdogan for the past two weeks has sought to persuade leaders of Armenia, Azerbaijan, Georgia and Russia to put their political differences aside in the interest of keeping oil and gas flowing. Russian leaders, angry at Turkish military aid to Georgia, repeatedly refused to take Erdogan's calls, Turkish news media reported. Russia has been paying closer attention to the needs of the United States' least favorite Middle East countries, Syria and Iran. Russia's ambassador in Tehran, Alexander Sadovnikov, told Iranian news media this week that Russia was committed to helping Iran finish work on its Bushehr nuclear plant as soon as possible. At the same time, Iran's oil minister declared his country's eagerness to do more business with Russia's main energy company, Gazprom. The United States has tried to discourage European countries and Turkey from turning to Iran for oil and gas. With Russia demonstrating its ability to control supplies through Georgia and the rest of the Caucasus, Iran's supplies are going to look more attractive to U.S. allies in Europe, analysts noted. And with the United States and Russia at odds, Iran also can expect more help from Russia in blocking US efforts at the UN Security Council and other international bodies to sanction Iran over its nuclear program, said Flynt Leverett, a former Bush administration Middle East policy director and now a senior fellow at the New America Foundation in Washington. Especially with Assad's visit to Moscow, Russians are signaling that there is more they can do to undermine US policies, Leverett said. Syrian officials this week denied reports in Russian news media that Assad had sought Russian ballistic missiles on his visit to Moscow and had offered to host a Russian naval post again, as Syria did in the Cold War to ward off any attack by Israel. Iranian officials, mindful of a possible US or Israeli strike, also have voiced hopes of obtaining Russia's most advanced antiaircraft missile systems. In Israel and the United States, there is "definitely rising concern Russia may go ahead and deliver those systems as a way of further indicating how unhappy it is with US policy," Leverett said. Russia, however, also has been building relations and trade with Israel, and has denied selling its most advanced systems to Syria or Iran. Syria itself is in indirect peace talks with Israel. Russian Foreign Minister Sergei Lavrov said last week that Russia was ready to sell Syria arms of a "defensive character that do not violate the strategic balance of power in the Middle East." Israel said Prime Minister Ehud Olmert planned to travel to Russia to discuss any Syria-Russia arms deals, amid statements from Israeli officials that the arms could be used to bolster Syrian ally Hezbollah. Middle East governments have experience with Russian-made weapons, which haven't worked so well, said Abdel-Moneim Said, director of the al-Ahram Center for Political and Strategic Studies in Cairo. Egyptians still blame their defeats in wars against Israel partly on their Russian-supplied weapons. Many Arab analysts initially cheered Russia's flexing of its military muscles. An opinion piece in the United Arab Emirates-based Gulf News called it "long overdue." Editorials in some Arab news media this week and last expressed second thoughts, questioning whether Russia has the stability, surety of purpose or strength to be a leader among countries. "All that ended up to be a kind of nostalgia, or looking for a new kind of Cold War, when there was not only one, single power dominating the world, the United States, and its ally, Israel," Said said. Now, "there's a realization that Russia has a lot of interests with the West. Also that Russia is still a limited power," he said. "It's no match. There is no new Cold War coming."
Assad's Reckless Behavior With Russia
Sept. 2….(YNET) Notice how fast, in the middle of peace negotiations with Israel, Assad has jumped to Moscow to attempt to conclude an arms deal that would make his regime exponentially more dangerous regardless of whether peace with Israel is a certainty or a game of showmanship. Notice as well how impulsively Assad ignited further the precarious Georgian-Russian situation by reminding the world that Cold War era may not be over. I ask Israel: Is there any doubt in your mind as to Assad's danger and reckless behavior? Any doubt in your mind, to those who have supported his father and are following in the son's footsteps, that Assad Jr. is not Assad Sr.? His desire to acquire more offensive lethal weapons shows clearly his truest of intent towards Israel, and more importantly a political judgment not worthy of Israel's peace overtures for his impetuous disposition. One needs only to re-visit the short history of the region to discover that Assad's alliance with Ahmadinejad has produced chaos from a duo of monstrosity with a clear and present danger to the Levant. In the absence of serious international intent to help the opposition change the Assad regime and in the presence of WMD proliferation by Syria, the repetitiveness of his actions must be confronted sooner than later because it has become clear that diplomats have failed to cure his infallible inclinations for destructive behavior. Be it Iraq or Lebanon or Israel, Assad's thirst for blood is misunderstood as political maneuvering by believers in diplomacy. As I was growing up, the magnificent images of the Entebbe raid cemented, in my mind, the power and determination of the Israeli people. How remarkable those days were when success was expected and results were assured by a nation determined to save its Jewish heritage. It was as if Israel can do no wrong. But today, I am witnessing a different Israel more inclined towards trepid decisions and gripping fear that is delivering the Gaza fiasco or the 2006 war with a permanent state of detrimental Oslo mentality. What many Israelis do not realize is the positive impact a strong Israel has on the region for its stability, without which we are witnessing the alternative, a cocktail of terror led by a symphony of chaos. By not delivering a resounding blow to Assad, who has facilitated thousands of rockets to rain on your country, Israel has yielded its power to his regime of terror. Is it a wonder that Israelis feel either confused or angry? After Israel's September 6 raid on the Syrian nuclear reactor, I recall the Israeli government claiming that Israel's deterrence capabilities can protect the country. One can witness Israeli politicians and military personnel shaking hands and congratulating each other soon after the raid. With all due respect to Israeli politicians and the military brass, Assad could have wiped away your deterrence with one shopping trip to Moscow because Israel thought, erroneously, it can contain Assad with carrots called peace negotiations and warm relations with the West. If Israel is fearful today of confronting the root cause of terror supporting Hizbullah and Hamas, how do you expect to survive in the midst of despotism, demagoguery, a culture of hate, and continued threats against your people?
Why does Israel continue to support and work with him?
When an opportunity presented itself in 2004 as a result of the Kurdish uprising in Northern Syria, and again in 2005 when the Syrian opposition was able to run him over, Israel chose to protect his regime against change leaving the dictator intact to strike a threatening relationship with Iran; thinking it can persuade him to fold back into the community, Israel started peace negotiations with his regime and as a favor to the Israeli gesture of goodwill, Assad struck again with his newer role as the darling of an angry bear, which has existential ramifications for the whole Levant region. Many say that it is not Israel's role to decide the fate of its neighbors and I agree with that notion. It is not Israel's job to remove a dictator from power and the Syrian opposition will never ask for it. But given his short history, why does Israel continue to support him by allowing him the luxury of negotiating with you? Why do Western diplomats claim they can peel him from Iran when it is a farfetched goal given the man's irrational behavior? How can someone who has rockets, missiles, and trained terrorists all aimed at you, with a clear determination to use them, be any less dangerous than the alternative in Syria, which incidentally mirror Lebanon in its diversity as well as its liberalism? Yet, Israel, lately, has gratuitously demolished our work of the last five years by bringing him from the cold even before one gesture of goodwill can be substantiated on his behalf. What has Assad given back to Israel in return for his soft re-taking of Lebanon? Hamas and Hizbullah are quiet while they arm themselves for the next round and the danger to Israel, because of Assad, is infinitely more real. Remember how Assad Sr. changed his mind after he entered Lebanon and instead of demolishing the Arafat killing machine, his interests lay in the Greater Syria ambition? Why Israel thinks it can count on Assad Jr. to demolish Hizbullah when history has proven quite conclusive when it comes to trusting this family? All is not lost because Israel is a strong democracy capable of adjusting to danger. The mixture of confusion and fear cannot but have a positive impact unto the society but what I fear the most is that by the time Israel recovers, Assad will be so much stronger that the price exacted may be too high, not only for our own country already suffering from his oppression and precipitous anger but also for the Levant region basking in total Arab darkness during a period of enlightenment in sciences and commerce for mankind in general.
Saudi Arabians Back Obama
Sept. 2….(IsraelNN.com) Saudi Arabians, including expatriates, are backing Democratic presidential candidate Senator Barack Obama. According to the Arab News, which describes itself as the Arab world's leading English daily newspaper, the reasons for Saudi support of the rookie senator range from his being black to his middle name being Hussein, which has led many Saudis to believe he is a Muslim. Sen. Obama was born to a Muslim father, who had several wives, but the presidential candidate is Christian. Arab News quoted Pakistani expatriate Mohammed Yousuf as saying, "Some believed Obama is a Muslim because of his middle name. All the blacks so far in power at various levels have shown their commitment and determination to serve the country and the world without discrimination of color and religion. However, the track record of whites has been to side with Israel rather than with Muslim countries. We now have a ray of hope in Obama." Arab and Muslim support for Sen. Obama is not universal but few Arab voices are encouraging voters to back Republican presidential candidate Senator John McCain. Ali Alarabi, writing for the London-based AlArab web site, wrote last week that Arab and Muslim Americans should not vote for a third candidate instead of Sen. Obama. He said that initial support for Sen. Obama waned after he made several public moves to remove his identification with Muslims and picked as his running mate Delaware Sen. Joe Biden, a non-Jew who defined himself as a "Zionist." However, Sen. Obama still maintains a wide appeal among Muslims because of his father having been a Kenyan Muslim. "Many are those who will agree that his message of change and hope is destined for the African audience," wrote for Modern Ghana.com. In Israel, Arabs so far have generally remained quiet about the presidential campaign, but Hamas leaders said several weeks ago they hope Sen. Obama wins. A group of pro-Obama Gaza students are conducting a telephone campaign aimed at American voters.
European Union Decides Against Measures Against Russia
Sept. 2….(DEBKA) Ahead of their emergency summit meeting in Brussels on the Georgia crisis, Sept. 1, twenty-seven European Union leaders backed away from practical measures against Moscow, stating only that EU-Russian relations will be under review "in various areas." DEBKAfile reports that, after getting away with recognizing the independence of Georgia's breakaway regions of South Ossetia and Abkhazia, which Russian president Dmitiry Medvedev said Monday was "irrevocable," Moscow is now pressing for regime change in Georgia. Foreign minister Sergey Lavrov warned that for the West to support Georgian President Mikhail Saakashvili would be a historic mistake, and called for an arms embargo "while a different government turns Georgia into a normal state". He again suggested that US military ships had carried arms to Georgia as well as humanitarian supplies. Russia, Medvedev declared, would no longer accept a situation whereby a single country, like the US, "sought global domination." Regarding the call by some EU members for sanctions against Russia, German foreign minister Frank-Walter Steinmeier warned Europe would only hurt itself if it were to "get emotional and slam doors." He spoke for the majority who are wary of alienating Russia, an important trading partner and major energy supplier. Russia supplies the union with a third of its oil and 40 percent of its natural gas. Germany relies on Russia for 34 percent of its oil imports and 36 percent of its natural gas consumption. Slovakia, Finland and Bulgaria depend on Russia for more than 90 percent of their gas. This dependency will increase as winter approaches. A ceasefire ended the fighting which erupted Aug. 7 when Georgian troops attempted to retake South Ossetia. Russian forces pushed into Georgia to repel the attack and have refused to return to their pre-war positions.
America Needs More Women Like Alaska Governor
(Praise for governor: 'May God give America more women like her)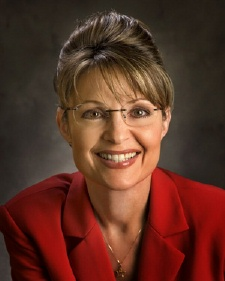 (Alaska Gov. Sarah Palin)
Sept. 1….(WND) Governor Sarah Palin of Alaska is known for being attractive, forceful and stickler for reform. Challenging circumstances now also have made her a shining example of personal pro-life convictions. In December, her doctor told her that prenatal tests indicated the child she was expecting in May would be born with Down syndrome, a genetic condition that stems from an extra chromosome and that impedes a child's physical, intellectual and language development. Only one year into her governorship and with four children at home already, a child with Down syndrome would present serious challenges. Studies in the late 90s showed that more than 80 percent of prenatal Down syndrome diagnoses end in abortion. Ending the pregnancy, however, was never an option for the Palins. On April 18, Sarah Palin gave birth to a 6-pound, 2-ounce son, Trig Paxson Van Palin. "We've both been very vocal about being pro-life," Palin told the Associated Press, speaking of herself and her husband, Todd. "We understand that every innocent life has wonderful potential." The day after the birth, the Palins released the following statement: "Trig is beautiful and already adored by us. We knew through early testing he would face special challenges, and we feel privileged that God would entrust us with this gift and allow us unspeakable joy as he entered our lives. We have faith that every baby is created for good purpose and has potential to make this world a better place. We are truly blessed." Wendy Wright, president of Concerned Women of America, commended Gov. Palin, telling WND that she "is even more beautiful inside than out. Her proud and warm announcement of the birth of their special child revealed the depth of love and faith of this extraordinary woman. May God give America more women and statesmen like her." Trig Paxson Van Palin gets his unusual name from a number of sources. Grandfather Chuck Heath told KTUU in Anchorage that Trig is named after his great uncle, a Bristol Bay fisherman, and Paxson comes from a well-known snow-machining area in Alaska. The middle name Van, however, may have the most interesting origin. Gov. Palin joked with an Anchorage Daily News reporter that she and Todd have "always liked the middle name Van because, you know, growing up in the '80s, Van Palin would be a really cool name." Three days after the birth, the governor brought baby Trig and husband Todd to her office in Anchorage. There seemed to be little slowdown for the governor who in her short tenure so far has line-item vetoed massive sections of the state budget, taken on her own party's state chairman for ethics violations and fired the Alaska Board of Agriculture. "It's a sign of the times to be able to do this," she told the Associated Press. "I can think of so many male candidates who watched families grow while they were in office. My baby will not be at all or in any sense neglected." Gov. Palin has some precedent to follow. US Rep. Pete Sessions of Texas has a son with Down syndrome. US Rep. Cathy McMorris Rodgers, a Washington state Republican, is campaigning for her third term, even while she celebrates the fire birthday of her son Cole, also born the genetic anomaly. "It's in human nature to focus on the negative," Rodgers said, "on what the person can't do. In our mind, we are focused on what he can do, what he will be able to do and do very well." Gov. Palin has a similar outlook. In an e-mail she sent to relatives and friends the day of Trig's birth, she wrote: "Many people will express sympathy, but you don't want or need that, because Trig will be a joy. Children are the most precious and promising ingredient in this mixed-up world. Trig is no different, except he has one extra chromosome."
US Fears Russia Will Sell S-300 to Iran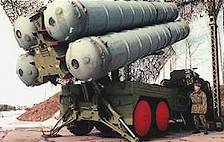 (Russian S-300 missiles)
Sept. 1….(JPOST) The US intelligence community is concerned Moscow will supply its S-300 antiaircraft missile system to Iran if Washington pushes through NATO membership for Georgia and Ukraine, the Telegraph reported Sunday. The S-300 is one of the most advanced multi-target, antiaircraft missile systems in the world, with a reported ability to track up to 100 targets simultaneously while engaging up to 12 at the same time. It has a range of about 200 kilometers and can hit targets at altitudes of 27,000 meters. Iran's acquisition of the system would vastly upgrade the country's defenses against any air strike on its nuclear sites, Pentagon adviser Dan Goure was quoted as saying. "This is a system that scares every Western air force," he said. "If Teheran obtained the S-300, it would be a game-changer in military thinking for tackling Iran," Goure said. "That could be a catalyst for Israeli air attacks before it's operational." George Friedman, director of Stratfor, a leading US private intelligence agency, was quoted by the Telegraph as saying that if the S-300 became operational, it would effectively rule out an IAF strike and seriously complicate any US air raid. In early August, a top defense official told the Jerusalem Post that if Russia goes through with the sale of the S-300 to Iran, Israel would use an electronic warfare device now under development to neutralize it and, as a result, demonstrate that Russia is vulnerable to air infiltrations. Friedman said Moscow was saying that if US and Western Europe don't stop meddling in its sphere of influence, the S-300 deal would go ahead. "Back Georgia and Ukraine for NATO membership and you'll see the S-300 sent to Iran," the UK paper quoted Friedman as saying. "It is a very powerful bargaining chip and a major deterrent to US actions in the region. Moscow is playing very strategically on America's obsession with Iran." While Russia has denied that it sold the system to Iran, Teheran claimed last year that Moscow was preparing to equip the Islamic Republic with the S-300 systems. Iran already has TOR-M1 surface-to-air missiles from Russia. Mixed media reports recently have emerged regarding the possible delivery of the system to Iran. In July, Reuters quoted a senior Israeli official who said the system would be delivered to Iran by the end of the year. In response, the Pentagon released a statement rejecting the assessment and saying that the US did not believe Iran would get it in 2008. According to the Israeli defense official who spoke to the Post, "No one really knows yet if and when Iran will get the system." The Telegraph said a senior US intelligence official who recently returned from the Middle East said Russia had reportedly struck a tentative deal to sell the S-300 to Iran. There are reports that Russia has already moved some basic components for the system to its close ally Belarus, ready for possible transfer to Iran. "Moscow cannot simply threaten to strike the deal," the official told the British newspaper. "Iran certainly thinks it has a deal. And the Israelis believe that a deal has been reached but that they can still block it." Should Israel or the United States attack Iran, it would be the start of another world war, Iranian Deputy Chief of Staff Gen. Masoud Jazayeri warned Saturday. On Friday, Iranian Deputy Foreign Minister Ali Reza Sheikh Attar said Iran had increased the number of operating centrifuges at its Natanz uranium enrichment plant to 4,000, pushing ahead with its nuclear program despite threats of new UN sanctions.
---