Psalms 90:4 FOR A THOUSAND YEARS IN THY SIGHT ARE BUT AS YESTERDAY WHEN IT IS PAST, AND AS A "WATCH" IN THE NIGHT.
IN JESUS LIFETIME, ROME KEPT SOLDIERS ON WATCHES DURING THE NIGHT. THERE WERE TYPICALLY FOUR WATCHES THROUGH THE NIGHT. THEY WERE GENERALLY KNOWN AS; (1.) THE EVENING WATCH (2.) THE MIDNIGHT WATCH (3.) THE COCKCROW WATCH (4.) THE ROOSTERCROW WATCH
EVENING WATCH 10:00 TO 12:00

MIDNIGHT WATCH 12:00 TO 2:00

COCKCROW WATCH 2:00 TO 4:00

ROOSTERCROW WATCH 4:00 TO 6:00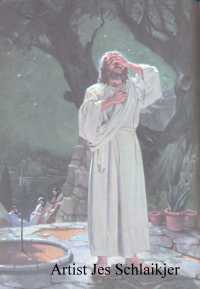 ON THE NIGHT JESUS WENT TO THE GARDEN OF GETHSEMANE TO PRAY ABOUT HIS IMPENDING APPOINTMENT WITH CALVARY, JESUS COMMANDED HIS DISCIPLES TO "WATCH" AND PRAY ALSO, LEST THEY FALL INTO TEMPTATION.

JESUS RETURNED TO FIND HIS DISCIPLES ASLEEP ON THREE SEPARATE OCCASIONS.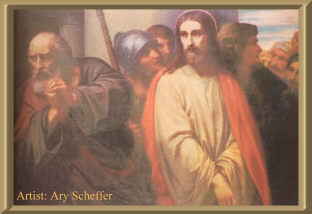 JESUS HAD INFORMED PETER THAT HE WOULD EVEN DENY HIM TWICE BEFORE THE COCKCROW. THAT COCKCROW WOULD HAVE OCCURRED ABOUT THE END OF THE WATCH CALLED THE "COCKCROW".

ON ANOTHER OCCASION, JESUS CAME WALKING UPON THE WATER TO THE DISCIPLES IN THE STORM TOSSING SEA, DURING THE FOURTH WATCH OF THE NIGHT. THEY WERE AFRIGHTED, AND THOUGHT HIM AN EVIL SPIRIT.

A PARADIGM SEEMS PLAUSIBLE HERE:

SINCE TWO THOUSAND YEARS HAVE PASSED SINCE JESUS URGED HIS FOLLOWERS TO "WATCH" FOR HIS RETURN; AND A THOUSAND YEARS ARE LIKE A "WATCH IN THE NIGHT"; THE ANALOGY WOULD INDICATE THAT MUCH LIKE JESUS CAME AND FOUND HIS DISCIPLES ASLEEP BEFORE THE COCKCROW WATCH ( 3RD WATCH ); MIGHT HE ALSO RETURN AND FIND HIS CHURCH ASLEEP? WILL HIS CHURCH BE DENYING THAT IT EVEN KNOWS HIM AS DID PETER?

ROMANS 13:12 THE NIGHT IS FAR SPENT, THE DAY IS AT HAND; LET US THEREFORE CAST OFF THE WORKS OF DARKNESS, AND LET US PUT ON THE ARMOUR OF LIGHT.

JESUS LIKENED HIS SECOND COMING AS BEING SIMILAR TO WHEN A THIEF COMES IN THE NIGHT. WHEN THE ROMANS CAME TO ARREST JESUS; HE ASKED "ARE YOU COME TO TAKE ME AS A THIEF"?

Darrell G. Young

Copyright©2000