The Middle East Problem


---
Israel Palestinian Conflict:
The Truth About the Peace Process


---
אולי סרטון ההסברה הטוב על ישראל - A Video About Israel
---
Republic vs. Democracy
In America, the populist democracy ruse has gradually changed America from its roots in Christian Law and therefore its Republican form of government into a Socialist Democracy.
---
The Miracle of Israel
Can ancient prophecies about Israel be true? Is the Bible true or relevant today?
This video will put those questions to rest!
---
Israel Gets Real About 'West Bank'
Israel's Foreign Ministry has released a short informational YouTube video explaning the Jewish state's claim to Judea and Samaria and the background to the conflict over the so-called "West Bank." In the video (which can be seen below) Deputy Foreign Minister Danny Ayalon, with the help of caricatured visual aids, effectively explains why the West Bank cannot be accurately described as "occupied territory," and is instead better labeled as "disputed territory."
---
On My Father's Side by The Barn Again Gang
---
JCPA Video: Clearer Than Ever Why Israel Needs the Jordan Valley
The Jerusalem Center for Public Affairs presents a five-minute video that dramatically and clearly delineates Israel's critical security needs to protect it from attack.
In addition, the JCPA recently hosted a first-of-its-kind gathering of senior Israeli generals who outlined the basic principles of a defense policy focused on maintaining defensible borders for Israel. It was held in light of recent events, such as the deterioration in relations between Israel and its erstwhile ally Turkey, which underscore how critical it is for Israel to be guided by the principle of defending itself by itself.
The video below, which features state-of-the-art graphics to depict Israel's topography-related dangers, can also be seen on the JCPA website, as can a summary of the generals' speeches.
---
'Son of Hamas' Author Talks to CBN News
The son of a Hamas terrorist leader is shaking up the Middle East with claims that he was an agent for Israel's secret service, the Shin Bet.In a book released this week called "Son of Hamas," Mosab Yousef claims he prevented dozens of terrorist attacks on Israelis. He also said he helped the Shin Bet capture Hamas leaders for more than a decade. Yousef has become a Christian. He warns that Western countries do not know what they're up against in fighting Hamas.
"They don't know who is the real gangster in this war," Yousef told CBN News. "The biggest terrorist is the god of the Koran. I know this is very dangerous and I know this will offend many people but my goal (is) not to offend them. What I am saying (is) that the biggest terrorist is Allah of the Koran, the god of the Koran, the god of Islam."
---
Shalom,
I wanted to pass along the link to this very powerful, and important presentation. Be sure to watch it in its entirety, and pass it along to all your friends.


"What Really Happened in the Middle East":
http://www.terrorismawareness.org/what-really-happened/

May Yahweh give His people strength over their enemies in Gaza;
may they not stop short of complete victory!

Blessings,
Lee Underwood Editor/Publisher Emet News Service
http://emetnews.org/
---
Free Virtual Tour Offers Entire World Glimpse of Temple Mount
by Ezra HaLevi
A virtual tour of Har HaBayit, the Temple Mount, brings those who have never been upon Mt. Moriah on a tour of Judaism's holiest site.
Israel National Radio's Rabbi Chaim Richman, who heads the Temple Institute, has released a first-of-its-kind video that allows everyone to experience a tour of the Temple Mount.
click here for part 1
click here for part 2
click here for part 3
---
Flight Final
I first heard the recording of Flight Final went I was a young boy. Back then it stirred my soul to its depths and gave me an enthusiasm for Heaven that I have never lost. For the person who has found salvation through faith in Christ's finished sacrifice on the Cross, they have a ticket for entrance into Heaven secured. This wonderful dramatization depicting Dr. Forrest McCullough's allegory about passing from this world into Heaven was produced at the RCA studio in Nashville, Tennessee in 1965. All Christians await a Heavenly journey, either through the gate of death, or by the Rapture. I hope this presentation will further inspire you for the journey home.
---
Are You Ready?
---
The Day They Kicked God out of the Schools.
---
new interactive Bible Map software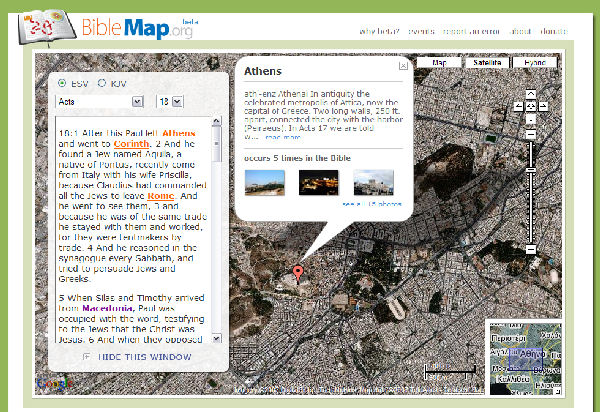 ---