WEEK OF OCTOBER 27 THROUGH NOVEMBER 2
Israel Strikes Hezbollah-bound Missiles in Syria
Nov. 1….(Times of Israel) While Israel has remained tight-lipped over an alleged strike in Syria, an Obama administration official confirmed on Thursday that Israeli warplanes had in fact attacked an airbase in Latakia on Wednesday. The target was "missiles and related equipment" the Israeli government assessed might be transferred to the Lebanese terror group Hezbollah, the report said. A security official told AP that the attack occurred in the Syrian port city of Latakia and that the target was Russian-made SA-125 missiles.
Israel has repeatedly warned that any attempt to transfer to Hezbollah chemical or other game-changing weapons would constitute a "red line" and precipitate military action. Earlier Thursday, on the heels of reports that the airbase had contained advanced, Russian-made anti-aircraft missiles, Al-Arabiya reported that Israel had attacked not one, but two targets in the civil war-torn country. Al-Arabiya's report said two targets had been hit in Syria on Wednesday night, not just the Latakia air defense base, but a target in Damascus as well. Both targets were said to have contained shipments of Russian SA-8 anti-aircraft missiles meant for Hezbollah, which were reportedly completely destroyed.
FOJ Note: The Obama Administration is betraying the Israeli trust. A case in point is the US media reports of an Israeli Air Force attack in Syria. That leaked information aroused indignation in government circles in Jerusalem and military headquarters in Tel Aviv. They accused the Obama government of leaking this information in breach of the understandings and agreements reached between Israel and the White House on Syria. It was clearly understood that the two governments would cooperate in the effort to prevent advanced weapons reaching the Hizballah terrorist organization in Lebanon from Syria. Washington sources explained that because the Obama administration is immersed in a complicated joint diplomatic maneuver with Moscow on Syria,Obama can't afford to leave the impression of US involvement in the Israeli attack or its approval. A senior US official stressed that the leak was aimed at absolving the administration of such involvement.
Egyptians Turning to Christ Despite Violence
Nov. 1….(Religion Today) Since the Muslim Brotherhood took power in Egypt, Christians have been the targets of violence. Once the Islamist government was sacked, Christians hoped the situation would change, but, according to Mission Network News, it hasn't. Thousands of supporters of former president Mohammed Morsi took to the streets over the weekend in Alexandria, Suez and other cities, calling for Morsi to be reinstated and urging military leader General Abdel-Fattah el-Sisi to step aside. Every Friday there is are big groups of the Muslim Brotherhood; creating troubles and problems. They attack usually churches. More than 80 churches have been burned. Many Christians have been killed." But while the violence has been difficult, there is good news. Churches are uniting together. And the spirit of prayer is happening in all the churches. People are praying all the time. The response to the violence against burned churches has also been remarkable. Christians posted signs on their burned-out churches that read: "You burned our church, but we love you."
This makes many Muslims discover the reality of Christianity, and many of them come to know Jesus. Until now, they find difficulty for security reason to join local churches, so they meet underground in a secret way. They worship the Lord together, and they're growing." As Muslims come to Christ, they're uniquely qualified to share the Gospel. "The easiest way to reach Muslims is through converted Muslims," says one Christian leader named David. While David isn't praying for more persecution, he's excited about God working. "It's always like this," he says. "When there is pressure over the churches, the Holy Spirit is working and many people are coming to know Jesus as Savior."
ReligionToday.com has reported on the continuing violence against Christians in Egypt, which has reached a level unseen for centuries. Most recently, four Christians were killed in an attack on a wedding in Giza. Christians in Egypt are calling for increased security for churches, but according to Todd Daniel's of International Christian Concern, increased security "cannot be the only step taken if there is to be an actual decrease in the violence." The international community also has a role to play in assisting Egypt in finding strategies that work to counter terrorism, Daniel's says.
In a column for ReligionToday.com, Jerry Dykstra of Open Doors USA writes: "The time to stand side by side with our brothers and sisters in Christ is now! We can not and must not be silent. The extinction of Christians in the Middle East must not happen on our watch." The No. 1 request of persecuted Christians is to pray for them. The International Day of Prayer for the Persecuted Church, which will take place this Sunday, Nov. 3, presents an excellent opportunity to join millions in lifting up brave followers of Jesus around the world.
Billy Graham to Speak Nov. 7 To America
Nov. 1….(Newsmax) Evangelist Billy Graham's voice is softer and his body weaker, but the man who helped transform Christianity in America and counseled US presidents will reach out to the nation on his 95th birthday in an effort to revitalize the church. In early October, Graham gave an exclusive interview to Newsmax during which he said the sermon he was preparing might be his last. Graham, whose last crusade will be via video, told Newsmax that America is drenched in a "sea of immorality" and suggested that the second coming of Christ is "near." "Our early fathers led our nation according to biblical principles," Graham said in written replies to questions. "'Hope and change' has become a cliché in our nation, and it is daunting to think that any American could hope for change from what God has blessed," he stated, an obvious reference to President Obama's campaign motto. "Our country is turning away from what has made it so great," he continued.
Graham, who has not preached publicly since 2006 because of frail health, has filmed a public message to air on national television on his Nov. 7 birthday, giving fans a rare and possibly final opportunity to see the man dubbed "America's Pastor." It comes at a time when most US evangelical leaders say they are losing influence, studies show Americans increasingly do not identify with any religion and many young people are unaware of Graham's legacy. A 2005 Gallup Poll revealed that 45 percent of young adults were not familiar with Billy Graham. And one third of adults under 30 consider themselves religiously unaffiliated, according to a 2012 Pew Research Center report.
Nuclear Accord With Iran Near, US Pulls Back From Military Options
(IDF remains skeptical and stays on the ready)
Nov. 1….(DEBKA) Israel's high command, working on the assumption that an American-Iranian nuclear accord is near its final stage, plans to keep in place advanced preparations for a unilateral military strike on Iran's nuclear program into 2014, hence the IDF's request for a supplemental NIS3.5bn (app. $1bn) defense budget this week. Debkafile's military sources report exclusively that the main body of the accord is essentially complete. All the same, President Barack Obama plans to announce before Christmas that only partial agreement has been achieved and negotiations will continue. He will be cagey in public, partly because not all parts of the accord have been finalized, although the pace of US-Iranian negotiations have been accelerated, and partly to avoid coming clean on the full scope of the deal with Tehran. The US-Iranian talks are being held at three levels:
1. American and Iranian diplomats and nuclear experts are discussing the technical aspects of the accord in Vienna. Some of these meetings, but not all take place at International Atomic Energy Agency headquarters in the city.The talks in Vienna between IAEA chief Yukiya Amano and Iranian deputy foreign minister Abbas Araqchi on Oct. 29-30 in Vienna were held to review items already approved between the American and Iranian delegations. It remained for the two officials to consider how to integrate those understandings in the future IAEA inspections routine. Araqchi reported he had brought new proposals to the talks, saying they were productive. Amano said more cautiously: "I am very hopeful that we can come out with a good result."
2. Secretary of State John Kerry and Undersecretary of State for Political Affairs Wendy Sherman, who is the senior US negotiator, are handling the second level of direct negotiations opposite Foreign Minister Mohammed Zarif and his deputy Abbas Araqchi. Because of his direct involvement, Kerry sounded unusually impatient Monday October 28, when he said, "Some have suggested that somehow there's something wrong with giving diplomacy a chance. We will not succumb to those fear tactics and forces that suggest otherwise." He did not name Israeli Prime Minister Binyamin Netanyahu, but clearly lashed out against what he regards as the prime minister's "fear tactics." Neither did he admit how much progress had been made in the direct US line with Tehran.
3. The third level deals with sanctions. It is run by officials of the US Treasury Department's Office of Foreign Assets Control, which oversees the sanctions regime, and senior staff from President Hassan Rouhani's bureau. They are working to determine which sanctions will be lifted and at which stage of the negotiations. This process aims at lifting decision-making on sanctions out of the hands of Congress and transferring it to this secret negotiating mechanism. By this means, President Obama hopes not only to thwart Congressional calls for tighter sanctions against Iran, but also to forestall Netanyahu's efforts to this end.
On Tuesday October 29, a group of Jewish leaders was invited to the White House to meet with members of the National Security Council for an update on the Iran negotiations and a bid to defuse tensions with them and Israel. But none of the above information about the accelerated progress of a US-Iranian accord was released to them.
The Untold Reason Iran Wants the Bomb
(How Tehran plans to 'eliminate US as an actor from the world stage)
Nov. 1….(WND) It's the reason Iran wants the bomb, and why North Korea continues to threaten the United States. America's energy infrastructure is aging and vulnerable to devastation from countries that wish to do us harm as well as from our own sun, but Washington politicians and bureaucrats refuse to take simple, relatively inexpensive steps to solve the potentially disastrous problem.
The most devastating threat is posed by an electromagnetic pulse, or EMP, and a former member of the congressional EMP commission says both the North Korean and Iranian nuclear programs are focused on taking out our nation's power grids. "It is why Iran wants the bomb. We know that from the EMP commission because, in their open source-military writings, they describe using a nuclear weapon to eliminate the United States as an actor from the world stage by means of an EMP attack," said Dr. Peter Pry, who is also executive director of the Task Force on National and Homeland Security. "Let's not forget that earlier this year North Korea, which has the bomb and, in fact, we assess they probably have what are called super EMP nuclear weapons, which is a nuclear weapon specifically designed to make the EMP effect. That's why all three of their nuclear tests have been so low yield. They're designed to produce gamma rays, not a big explosion. It's the gamma rays that make the EMP effect," Pry told WND. "North Korea, in April, threatened to destroy the United States. The evidence is right there in the headlines if people would only pay attention to them."
Is Obama Intentionally Wrecking American Military and Superpower Status?
(Reaction to 'purge' of generals, flag officers, includes frustration, alarm, worry)
Nov. 1….(WND) President Obama is aiming a "wrecking operation" at the US military, according to a former Defense Department official who was reacting to a WND report about his dismissal of nine generals and flag officers so far during his second term. And the official was joined by hundreds of commenters who responded to the story with blasts of criticism for the president.
WND reported earlier this week that Obama this year alone has fired some nine generals and flag officers, on top of at least four similar dismissals during his first term. Retired US Army Maj. Gen. Paul Vallely, an outspoken critic of the Obama administration, explained right away it looked like a part of Obama's strategy to reduce US standing worldwide. "Obama is intentionally weakening and gutting our military, Pentagon and reducing us as a superpower, and anyone in the ranks who disagrees or speaks out is being purged," he charged. Duty personnel seem to back up this concern, suggesting that the firings are meant to send a message to "young officers down through the ranks" not to criticize the president or White House politics. "They are purging everyone, and if you want to keep your job, just keep your mouth shut," one source said.
Frank Gaffney, founder and director of the Center for Security Policy and former Undersecretary of Defense for the Reagan Administration, cast his lot in with Vallely. "President Obama is engaged in a wrecking operation on the US military particularly, and under the guise of 'fundamentally transforming America,' doing what he can to remake society in his image," he said.
Gaffney said he believes Obama may be attempting to install military rule or martial law as part of his plans, saying, "One of the issues that has been raised by colleagues of mine who are serious students of national security policy and practice is that this is his way of accelerating the transforming of America would be essentially dispensing with our constitutional form of government under the rubric of 'emergency measures,' martial law, a military shutdown of our society. "Does the wrecking operation of the military have something to do with that particular purpose?" asked Gaffney.
Gaffney answers his own question by claiming the existence of an ongoing "purge." "Increasingly of late, there is effectively a purge going on of people of faith from the US military, a social engineering of the institution of the military between homosexuals and women in combat, the evisceration of the military's training resources and in some cases, senior leadership. Could you at some point get to a point where that military was willing to enforce martial law against the people of the United States under circumstances less than national emergency? "It's a conversation we ought to be having," he said. "When you look at the assaults on the Constitution Obama is engaged in, when you look at the assaults on the military Obama is engaged in, at least it is a scenario [martial law] that could both explain what he is doing and what he has in mind," Gaffney continued. He contends, "The American people don't want any part of where Obama is taking us, despite the fact they have elected him twice, but I believe that's mostly because they are not aware of how truly radical and subversive Obama's agenda is." He's intentionally weakening and gutting our military, Pentagon and reducing us as a superpower, and anyone in the ranks who disagrees or speaks out is being purged."
A number of other retired generals told WND they aren't commenting on the issue, apparently out of caution due to the potential for political retribution by the Obama administration.
Christian Support for 'Palestinian Cause' Ascendant
Oct. 31….(Israel Today) An interview with an American Christian commentator published by Israeli media this week reveals just how far the Evangelical Church has moved into the "Palestinian camp" when it comes to the Middle East conflict. For decades, Israel's most stalwart supporters were to be found among Evangelical Christians, the bulk of whom saw the rebirth of the Jewish state as a fulfillment of biblical prophecy and evidence of God's faithfulness.
But a new generation of Evangelical leaders are "committed to spreading the Palestinian version of the conflict," said Jim Fletcher, a long-time Christian publisher, in an interview published to Israel National News. "These pro-Palestinian leaders currently control the narrative within the Church."
According to Fletcher, there is a "massive effort...in the heart of the American Evangelical Church to lure its members to the Palestinian side." As a result of that effort, it is now "severely mistaken to think that all Evangelicals are pro-Israel." Among those Evangelical leaders one should be wary of are Willow Creek Pastor Lynne Hybels, Saddleback Community Church Pastor Rick Warren, Dr. Gary Burge of Wheaton College and Christian publisher Cameron Strang. Hybels and Burge were speakers at last year's Christ at the Checkpoint conference in Bethlehem, where local and foreign Evangelical leaders painted modern Israel as a nation wholly disconnected from its biblical roots and prophecies pertaining to it.
Furthermore, this movement interprets Yeshua's own teachings in a more humanistic light in order to use them against Israel. "In the Palestinian narrative, emotion is predominant. The emphasis is on 'land confiscations, checkpoints, detentions, beatings.' What they call the 'apartheid wall' is also mentioned frequently," explained Fletcher. But, perhaps most disconcerting, is the lack of a strong response from those who still love Israel and see her for what she truly is, warts and all. "To my knowledge, there are no broad-based Evangelical leaders in the US who will speak out about this problem, which is developing into an epidemic," said Fletcher, warning in conclusion that "the way things are going, support will completely flip from Israel to the Palestinians in the next generation."
For those of us sitting in Israel, there is another worrying effect: more and more Israelis are starting to feel that, once again, they cannot trust or rely on Christians. The mere fact that this interview was published on a religious Israeli media website demonstrates that Israeli Jews see the strong wall of Christian support eroding, and as a result the bonds that were built up over the past century are beginning to unravel.
US Army Under Obama Teaches That Christians, Tea Party, Are A Terror Threat?
Oct. 31...(In The Days) Soldiers attending a pre-deployment briefing at Fort Hood say they were told that evangelical Christians and members of the Tea Party were a threat to the nation and that any soldier donating to those groups would be subjected to punishment under the Uniform Code of Military Justice.
One soldier who attended the Oct. 17th briefing told me the counter-intelligence agent in charge of the meeting spent nearly a half hour discussing how evangelical Christians and groups like the American Family Association were "tearing the country apart." Michael Berry, an attorney with the Liberty Institute, is advising the soldier and has launched an investigation into the incident. "The American public should be outraged that the US Army is teaching our troops that evangelical Christians and Tea Party members are enemies of America, and that they can be punished for supporting or participating in those groups," said Berry, a former Marine Corps JAG officer. "These statements about evangelicals being domestic enemies are a serious charge."
The soldier told me he fears reprisals and asked not to be identified. He said there was a blanket statement that donating to any groups that were considered a threat to the military and government was punishable under military regulations. "My first concern was if I was going to be in trouble going to church," the evangelical Christian soldier told me.
The army briefing at Ft. Hood dealt mainly with the threat evangelicals and the Tea Party pose to the nation, barely a word was said about Islamic extremism, the soldier said. "Our community is still healing from the act of terrorism brought on by Nidal Hasan, who really is a terrorist," the soldier said. "This is a slap in the face. "The military is supposed to defend freedom and to classify the vast majority of the military that claim to be Christian as terrorists is sick."
Tony Perkins, president of the Family Research Council, tells me the Pentagon is pushing anti-Christian propaganda. "On the very base that was the site of mass murder carried out by a radicalized Muslim soldier, it is astonishing that it is evangelical groups that are being identified as a 'threat,'" he said. "Defense Secretary Chuck Hagel must immediately intervene to stop this march against the rights and freedom of our soldiers."
The soldier said they were also told that the pro-life movement is another example of "radicalization." "They said that evangelical Christians protesting abortions are the mobilization stage and that leads to the bombing of abortion clinics," he said, recalling the discussion.
Israel Warns of Al-Qaida Disaster in Egypt
(Fears Obama's aid will harm ability to fight global jihadists)
Oct. 30….(WND) Israel is growing increasingly concerned about the concentration of al-Qaida and other global jihadists in the neighboring Egyptian Sinai Peninsula. Israel's prime minister, Benjamin Netanyahu, is questioning the wisdom of President Obama's reported decision to withhold hundreds of millions of dollars in aid to Egypt at a time the Egyptian military is fighting global jihadists in the Sinai, according to Israeli diplomatic sources. The sources told WND that Netanyahu sent messages in recent days to Egypt's interim president, Adly Mansou, and Abdel Fattah al-Sisi, the country's defense minister. The messages expressed Netanyahu's opinion that US sanctions could weaken the Egyptian military's ability to fight al-Qaida. The sources further stated a recent Israel Defense Force intelligence report has warned the Sinai is quickly turning into a central location for al-Qaida, including reports of large numbers of jihadists moving to the Sinai after fighting the regime in Syria. Some of the jihadists, the report related, are attempting to infiltrate the Gaza Strip.
The concern has led Israel to turn a blind eye as Egyptian warplanes bombard Salafist Islamic groups in the Sinai in technical violation of a peace treaty that calls for the area to be demilitarized. Earlier this month, the State Department announced an unspecified cut back in the annual $1.5 billion in US aid to Egypt. Senior Senate leadership aides told Fox News the US is holding back "a dozen F-16s; a similar number of AH-64 Apache helicopters; four M-1/A-1 tank kits (tanks that are shipped in pieces and assembled in the receiving country); and an unspecified number of Harpoon missiles (typically an anti-ship missile)."
Additionally, Fox News confirmed the Obama administration is withholding a planned transfer of $260 million in cash to the Egyptian government and has delayed a $300 million loan guarantee that was part of US military financing programs. State Department spokeswoman Jen Psaki said certain US aid packages will be withheld from Egypt pending what she called "credible progress" toward a representative government through free and fair elections.
Iran Gives Christians 80 Lashes for Communion
Oct. 28….(Fox News) Four Iranian Christians were reportedly sentenced to 80 lashes for drinking wine for communion, a shocking punishment meted out even as a new United Nations report blasted the Islamic republic for its systematic persecution of non-Muslims. The four men were sentenced Oct. 6 after being arrested in a house church last December and charged with consuming alcohol in violation of the theocracy's strict laws, according to Christian Solidarity Worldwide. They were among several Christians punished for their faith in a nation where converting from Islam to Christianity can bring the death penalty. According to a new October UN report by Ahmed Shaheed, UN special rapporteur on human rights in Iran, such persecution is common, despite new President Hasan Rouhani's pledge to be a moderate. "At least 20 Christians were in custody in July 2013," Shaheed wrote. "In addition, violations of the rights of Christians, particularly those belonging to evangelical Protestant groups, many of whom are converts, who proselytize to and serve Iranian Christians of Muslim background, continue to be reported." "If the regime thinks that its international charm offensive will help whitewash its appalling human rights record as documented by the UN report, they are sorely mistaken."
Iran's regime has made stopping the spread of Christianity a cornerstone of its crackdown on religious freedom. There are estimated to be as many as 370,000 Christians in Iran, according to the most recent US State Department report. The clerical rulers see Christianity as a threat to Iran's majority ultra-orthodox Shiite Islamic religion. "Despite the recent Iranian charm offensive, Dr. Shaheed's report reminds us of the true nature of the Iranian regime where the abuse of human rights continue," Sen. Mark Kirk (R-Ill.), chairman and founder of the Iran Dissident Awareness Program, told FoxNews.com. "Political prisoners like blogger Mohammad Reza Pourshajari are being denied adequate medical care, journalists and their families continue to be targets of the regime, Pastor Saeed Abedini and Amir Hekmati are still languishing in prison and the Baha'i community faces increasing persecution. This is the true nature of the regime we're dealing with during negotiations in Geneva."
"It should be no surprise that Iran's human rights record as documented by the UN is nothing short of atrocious," Rep. Eliot Engel, D-NY, ranking member of the House Foreign Affairs Committee, told FoxNews.com. "If the regime thinks that its international charm offensive will help whitewash its appalling human rights record as documented by the UN report, they are sorely mistaken."
The UN reported noted Iran's "Authorities continue to compel licensed Protestant churches to restrict Persian-speaking and Muslim-born Iranians from participating in services, and raids and forced closures of house churches are ongoing…More than 300 Christians have been arrested since 2010, and dozens of church leaders and active community members have reportedly been convicted of national security crimes in connection with church activities, such as organizing prayer groups, proselytizing and attending Christian seminars abroad. "
The four Christian Iranians sentenced to 80 lashes for violating Iran's anti-alcohol law have ten days to appeal their verdict. "The sentences handed down to these members of the Church of Iran effectively criminalize the Christian sacrament of sharing in the Lord's Supper.
'Russia Eyes Egypt's Ports in Bid to Boost Military Presence'
(Cold-shouldered by Washington, Cairo could be just the thing Putin needs to secure more influence in the region, report says)
Oct. 28….(Times of Israel) Russia has been seeking to upgrade its military ties with Egypt in an effort to augment its limited access to the Mediterranean and bolster its navy's presence in the region. Moscow has been shopping for alternatives to the Tartus port in Syria, where it maintains a limited naval facility, due to fears that President Bashar Assad's regime will eventually be toppled by rebel forces. Russian President Vladimir Putin has stated that Russia would seek to maintain a permanent naval presence in the Mediterranean, but experts say the base in Tartus can't provide sufficient support for such a presence and is too small for large ships. "Tartus is vulnerable and not good enough and the Egyptian ports are perfect for the Russian navy," the Times quoted an unnamed Israeli defense source as saying.
An Egyptian diplomatic delegation was in Moscow over the weekend for meetings with Russian officials. According to the Times, the purpose of the trip was to lay the groundwork for a visit to Cairo by Putin. Egypt, whose relationship with the US has been suffering in the wake of recent political turmoil in the country, has been on the lookout for a new military patron, and Russia's need for a larger, more reliable port of call in the Middle East could present a confluence of interests for Cairo and Moscow.
On October 19, Israel's Channel 2 reported that Egypt was looking to Russia to supply it with arms after the US froze much of its military aid in protest over the ouster of Muslim Brotherhood president Mohammed Morsi. Dissatisfied with Egypt's progress toward reinstating a democratic government, the US announced earlier this month that it was freezing a sizable portion of the $1.5 billion it provides Egypt each year. US officials said the aid being withheld included 10 Apache helicopters, at a cost of more than $500 million, M1A1 tank kits and Harpoon anti-ship missiles. The US had already suspended the delivery of four F-16 fighter jets and canceled biennial US-Egyptian military exercises.
Israel has reportedly argued "directly and bluntly" with the Obama Administration against cutting aid to Egypt, telling Washington it was making "a strategic error" in reducing financial assistance to Cairo.
A renewed alliance with Moscow, the Soviet Union was Cairo's chief backer for much of the second half of the twentieth century, could also infuse Egypt's ebbing economy with much-needed tourism and investments.
FOJ Note: President Obama's blatant and idiotic support for the Muslim Brotherhood (a terrorist benefactor) in Egypt is costing the US it's long held strategic advantages in the Middle East.
Former IAF Chief Warns: Don't Underestimate Israel's Capability
Oct. 28….(Israel Hayom) In a thinly veiled message to Iran, former Israel Air Force commander Maj. Gen. (res.) Ido Nechushtan on Saturday warned that Israel's attack capabilities must not be "underestimated." Addressing an event in Beersheba, Nechushtan said, "I wouldn't underestimate the capacity of the Israeli Air Force to fulfill the missions it is ordered to carry out. And I think I've said enough."
The former air force chief, however, added that a diplomatic resolution to the years-long standoff with Iran over its controversial nuclear program would be preferable to a military strike, and that any attack was likely to only delay the Islamic republic's nuclear program, not eliminate it altogether. "An attack is a means to an end, and the objective is to prevent an Iranian militarized nuclear program," he said. "Nobody is happy about the idea of a military strike. It is carried out when the alternative is worse. There is no knowing what will happen as a result of a military strike."
Regarding current negotiations between Iran and the West over its nuclear program, Nechushtan expressed skepticism. "We need to make sure the agreement is not eventually to our detriment," he said. Nechushtan said he believed that Iran currently holds a considerable amount of uranium enriched to 20 percent and a vast number of centrifuges. "When all the means and engineering know-how required to build a bomb are there, it takes one year," he said.
Still, even in the event that Iran does succeed in acquiring a nuclear weapon, Nechushtan said he believed not all would be lost. "If we have reached a point where Iran has nuclear weapons and we are too late, that does not mean it will stay that way forever. We're not there yet."
Israel Wary of Obama Promises on Iran
Oct. 28….(Israel Today) Israeli Prime Minister Benjamin Netanyahu walked away from Wednesday's meeting with US Secretary of State John Kerry in Rome still unconvinced that Washington knows what it's doing vis-a-vis Iran's nuclear program. Israel has grown increasingly uneasy as the US and other Western powers appear ready to drop sanctions against the Islamic Republic in return for what amount to "cosmetic concessions." At the start of Wednesday's meeting, Kerry sought to calm the Israelis by stating, "We will need to know that actions are being taken, which make it clear, undeniably clear, fail-safe to the world, that whatever program is pursued is indeed a peaceful program."
America's top diplomat reiterated his position that "no deal is better than a bad deal." But during their marathon seven-hour sit-down, The New York Times cited Netanyahu as telling Kerry that "a partial deal that leaves Iran with these capabilities is a bad deal." Indeed, the deal currently being touted by both Iran and the Obama Administration would permit Tehran to keep most of its nuclear program intact, including its uranium enrichment facilities, so long as Iran promises to never build an atomic bomb. "We, of course, cannot agree to that," Israeli Intelligence Minister Yuval Steinitz said later in an interview with Israel Radio.
Like Netanyahu, Steinitz believes the West is making a big mistake by not actually increasing sanctions in order to bring Iran to a breaking point and truly bring an end to the nuclear crisis.
Israel Clashes with US: Calls for Destruction of Iran's Nuclear Industry
(Benjamin Netanyahu, the Israeli prime minister, questions Washington's friendlier stance towards Tehran, as does Saudi Arabia)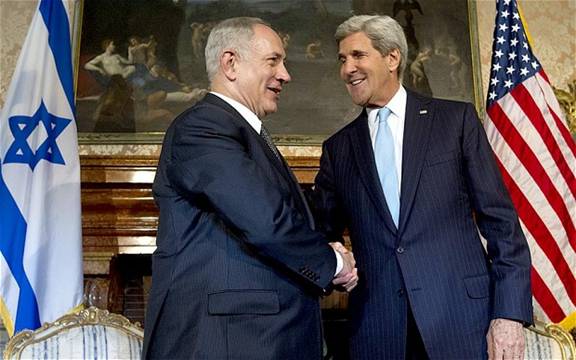 Oct. 28….(Worthy News) The United States and Israel clashed on Wednesday over Iran as Benjamin Netanyahu caear program to be dismantled and warned the world against accepting a "partial deal".
The Israeli prime minister made clear his dismay at Washington's softer approach towards Iran. He said the ongoing negotiations should insist that Tehran end all enrichment of uranium, destroy all fissile material and close water plants and underground bunkers that he said could only be used to build a nuclear bomb.
The six world powers involved in talks with Iran have not made firm commitments on what it would allow Tehran to keep, but are not insisting on it eradicating its nuclear industry. "I think a partial deal that leaves Iran with these capabilities is a bad deal," said Mr Netanyahu. John Kerry, the US Secretary of State, said only that the United States would continue to insist Iran prove to the world that its nuclear program is peaceful, as Tehran claims.
WEEK OF OCTOBER 20 THROUGH OCTOBER 26
Israel Issues Warning on Report on Iran Nuclear Bomb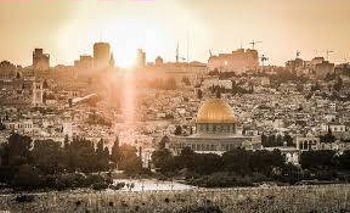 Oct. 26….(USA Today) A new report that says Iran may need as little as a month to produce enough uranium for a nuclear bomb is further evidence for why Israel will take military action before that happens, an Israeli defense official said Friday. "We have made it crystal clear, in all possible forums, that Israel will not stand by and watch Iran develop weaponry that will put us, the entire Middle East and eventually the world, under an Iranian umbrella of terror," Danny Danon, Israel's deputy defense minister told USA Today.
Iran is developing and installing new and advanced centrifuges that enable Iran to enrich even low-enriched uranium to weapons grade uranium needed for nuclear weapons within weeks, Danon said. "This speedy enrichment capability will make timely detection and effective response to an Iranian nuclear breakout increasingly difficult," he said. "Breakout" refers to the time needed to convert low-enriched uranium to weapons-grade uranium. On Thursday, the Institute for Science and International Security issued a report stating that Iran could reach that breakout in as little as one month based in part on Iran's own revelations about its nuclear program. "If they use all their centrifuges, and their stockpiles of low and medium-enriched uranium, that would take one to 1.6 months," said David Albright, president of the institute and a former inspector for the UN International Atomic Energy Agency.
The report comes as the White House is trying to persuade Congress not to go ahead with a bill to stiffen sanctions on Iran to force it to open up its program to inspection. The White House on Thursday invited senate staffers to a meeting on Iran strategy for negotiations that are to resume next month with Iran, it said. In discussing Iran strategy, President Obama has said Iran is a year or more away from having enough enriched uranium to make a bomb. Bernadette Meehan, an spokeswoman for the administration's National Security Council, said the intelligence community maintains "a number of assessments" regarding potential time frames for Iran to produce enough weapons-grade uranium for one weapon or a testable nuclear device. "We continue to closely monitor the Iranian nuclear program and its stockpile of enriched uranium," Meehan said.
In the report, Albright said negotiations with Iran should focus on lengthening Iran's breakout time. ISIS' analysis is based on the latest Iranian and United Nations reports on Iran's centrifuge equipment for producing nuclear fuel and its nuclear fuel stockpiles. Iran's stockpile of medium-enriched uranium has nearly doubled in a year's time and its number of centrifuges has expanded from 12,000 in 2012 to 19,000 today.
Sen. Mark Kirk, an Illinois Republican whose Senate Banking Committee is considering legislation to tighten Iran sanctions, said the report shows that Iran is expanding its nuclear capabilities under the cover of negotiations. "The Senate should move forward immediately with a new round of sanctions to prevent Iran from acquiring an undetectable breakout capability," he said. The House has already passed legislation to toughen sanctions.
Iranian President Hassan Rouhani has said his country has no interest in nuclear weapons but that producing nuclear fuel is Iran's right. However, Iran has blocked international inspectors from some suspected nuclear facilities, making it impossible to determine whether it is complying with the Nuclear Non-Proliferation Treaty it has signed. United Nations inspectors say they have found evidence of a weapons program in violation of Iran's commitment under the treaty. The USA and the UN Security Council have implemented economic sanctions on Iran to persuade it abide by its obligation and verify it is not developing a bomb. Albright says negotiations with Iran should focus on establishing protocols that lengthen the time period that it would take Iran to convert uranium to weapons grade uranium. "An essential finding is that they are currently too short and shortening further," stated the report by the Institute for Science and International Security.
Report: Iran Can Build Nuclear Bomb Within One Month
Oct. 26….(Israel Hayom) As of today, Iran could "break out" and produce a sufficient quantity of uranium for a nuclear bomb by using its installed centrifuges and low enriched uranium stockpiles in as little as one month, a report by the US Institute for Science and International Security has found. Using its existing equipment and uranium stockpiles, Iran could produce "sufficient quantity in as little as approximately 1.0-1.6 months, if it uses all its near 20 percent low enriched hexafluoride stockpile. Using only 3.5 percent LEU, Iran would need at least 1.9 to 2.2 months and could make approximately 4 sufficient quantities of weapons grade uranium using all its existing 3.5 percent low enriched uranium stockpile," the report from the highly respected organization states, Iran has steadily expanded the number of centrifuges installed at both its Fordow and Natanz gas centrifuge plants.
Additionally, the report states, Iran has started installing its more advanced centrifuge model, the IR-2m centrifuge, at the Natanz Fuel Enrichment Plant. It is these "substantial changes" which have merited the group to update its previous breakout estimates of the time Iran would need to produce one significant quantity of weapon-grade uranium.
The report states that if Iran successfully produced enough weapons grade iranium for a nuclear weapon, the ensuing weaponization process might not be detectable until Iran tested its nuclear device underground or otherwise revealed its acquisition of nuclear weapons. "Therefore, the most practical strategy to prevent Iran from obtaining nuclear weapons is to prevent it from accumulating sufficient nuclear explosive material, particularly in secret or without adequate warning. This strategy depends on knowing how quickly Iran could make weapons grade uranium," the report states. Assuming Iran possessed covert nuclear facilities with "optimized cascade structure and very good centrifuge performance, it is possible that Iran could use a covert plant to break out in as little as approximately one to two weeks," the report states.
The Institute recommends that nuclear negotiations be guided by "the need to lengthen breakout times significantly from their current values. A reasonable minimum breakout time should be six months or preferably longer. If breakout took greater than or equal to six months, the IAEA could clearly detect. It is long before sufficient quantity is produced, and the international community would have time to marshal a response to stop Iran producing enough weapons grade uranium for a nuclear weapon."
Window of Opportunity Closing For An Israeli Attack on Iran
Oct. 26….(Times of Israel) In a probing interview with the New Republic published on Wednesday, former IDF intelligence chief Amos Yadlin made his assessment clear: the coming year would be the year of decision for Israel on Iran. The next several months, he said, would provide the last opportunity for Israel to confidently and effectively strike the Islamic Republic's nuclear program, if that's what it chooses to do. According to Yadlin, the timetable for an American decision is different, as US capabilities leave the option of a military strike available for longer. "For the US, because of their capabilities, it is at least a year post-Israel and will depend on many operational parameters that should not be public knowledge," he told the magazine's Ben Birnbaum.
He assessed, however, that US opposition to an Israeli strike on Iran may lessen depending on the success of ongoing negotiations between the West and the Iranian regime. "I think in late 2013 or early 2014, especially if America sees that Iran is not serious about reaching an acceptable agreement and only continues to buy time, the US will accept an Israeli attack because a nuclear Iran is absolutely against American vital national security interests," Yadlin said.
The negotiations over the Islamic Republic's nuclear program, which resumed last week in Geneva and left P5+1 representatives upbeat about conditions for a possible deal, are a win-win for Israel, the former military intelligence chief reasoned. If a deal is reached "which is reliable and contains intrusive inspections and turns the nuclear clock backwards, it's better than the dangerous options of the 'bomb or the bombing.' And if negotiations fail, then there will be legitimacy to take preventive action to stop Iran," he said.
Yadlin, who helped persuade then-defense minister Ehud Barak and Netanyahu back in 2010 not to strike Iran, said that the probability for a successful Israeli attack against Tehran's nuclear program would soon diminish. "It can be the last quarter of 2013 or the first, second or even third quarter of 2014. There is not a certain deadline, but the probability of success will eventually decrease to a level that may change the decision to launch the attack."
Both Israel and Iran were working on improving their respective options, Yadlin said. "Israel is acquiring capabilities as time passes. It's not only losing, but the Iranians are also gaining. They are hardening their facilities and adding more centrifuges." Nuclear negotiations between Iran and the P5+1 are scheduled to fully resume on November 7. The sides are expected to hold lower-level technical talks in the interim.
Two Pastors Killed in Kenya's Coastal Area
Oct. 25….(Religion Today) Christians at Vikwantani Redeemed Gospel Church in Mombasa, Kenya arrived for worship Sunday morning (Oct. 20) only to learn that their pastor had been shot to death in their building the night before. Those attending the service began to weep as a church member described what he and others found when they went to the church building late the previous night: the body of pastor Charles Matole slumped in a plastic seat, a Bible in his hand, blood streaming from his head. "His skull was badly damaged," the church member told Morning Star News. A neighbor, George Mwangi, told Morning Star News that he heard a very loud gunshot at around 11:30 p.m. Matole, who went by the nickname of Patrick, had reportedly told his wife, Claris, that he was going to the church building for his customary time of prayer; when he failed to return on time, she called other church leaders and they found him shot in the head from behind.
Sunday night (Oct. 20), another pastor was killed in Kilifi, 50 kilometers (31 miles) north of Mombasa. Ebrahim Kidata of East African Pentecostal Church appeared to have been strangled and left in some bushes. During the riots earlier this month, Muslim youths from the Masjid Musa Mosque shouting "Allahu Akbar [Allah is Greater]" set fire to the Salvation Army Church building in the Majengo area on the outskirts of Mombasa.
Abbas Lobbies Europe to Divest from Israel
Oct. 25….(CBN) Mahmoud Abbas is on a mission. And he's becoming increasingly adept at diplomatic doublespeak. The Palestinian Authority leader is traveling around Europe this week lobbying governments to divest from doing business in Jewish cities and towns in Judea and Samaria (the West Bank), as well as any Jerusalem neighborhoods outside the pre-1967 borders (1949 armistice lines). He says they're breaking international law by doing so. "I call on European companies and foreign companies doing business in the Jewish settlements to put an end to their activities," Abbas told reporters after meeting with the EU's Herman van Rompuy in Brussels. "Such activities are a violation of international law."
Abbas has a listening ear in many European countries. Last July, the E.U. issued guidelines outlining sanctions to divest from Jewish businesses as well as cultural and educational institutions in these areas. His idea is to penalize Israelis living where Abbas envisions a future Palestinian state, one that will eventually replace Israel altogether, as seen on the PA's official logo. Abbas spoke of his willingness to meet with Israeli Prime Minister Benjamin Netanyahu, a recent turnaround from the past five years, saying the PA wants "to build bridges of peace" with Israel. There are a few glitches. Abbas knows most of his demands are nonstarters. But with US Secretary of State John Kerry, special envoy Martin Indyk and their boss hoping for a negotiated settlement by spring, Abbas may believe now is the time to get the rest of the world behind him. The glitches include, but are not limited to, the following.
The territory the Palestinian Authority envisions as a future state would be Judenrein, (the Nazi term for Jew free) that means at least a half million Jews would be thrown out of their homes, schools, businesses and communities, and Jerusalem would be divided as it was during the Jordanian occupation. The Old City, the Western Wall and Jewish Quarter would be under Palestinian rule. Perhaps Jews would no longer be permitted to pray at the Western Wall, just as it is on the Temple Mount today. And the "piece de resistance" would be opening the gates of a reduced Israel to five million Palestinian refugees and their descendants, effectively eliminating the Jewish nation-state altogether.
The Palestine Liberation Organization, the Palestinian Authority, Fatah and Hamas are lined up on this one point: their future state will replace Israel sooner or later. Make no mistake. That's their goal.
US Air Force Academy May Drop 'God' from Oath
Oct. 25….(Fox News) The Air Force Academy is considering dropping the phrase "so help me God' from its honor oath after the Military Religious Freedom Foundation (MRFF) filed a complaint. The Academy's Honor Review Committee met Wednesday to review the oath in response to the MRFF complaint, said Public Affairs Director Maj. Brus Vidal. "They considered a range of options and some of those options will be presented to Academy leaders and, ultimately, the Academy Superintendent for a decision," he said. The current version of the Academy's oath reads: "We will not lie, steal or cheat nor tolerate among us anyone who does. Furthermore, I resolve to do my duty and live honorably, so help me God."
Last week, the Colorado Springs Independent newspaper published a photograph of a poster at the academy which included the oath. The newspaper then forwarded the photo to MRFF President Mikey Weinstein. Weinstein, a frequent critic of Christianity in the armed forces, wrote a letter to Academy Superintendent Lt. Gen. Michelle Johnson. Weinstein said she responded 68 minutes later. "The Prep School poster has been taken down," she wrote in an email reply posted by the Independent. "We are assessing the situation and have many mission elements, to include Prep School leadership, the Honor Review Committee and other entities on base, working to put together a way ahead that is respectful to all perspectives." While the poster has been removed, the phrase "so help me God" remains as part of the oath. Vidal told the Air Force Times they could either make no change, make the God part optional or strike the entire oath.
Saudi Mufti Calls for Destruction of All Churches in Arabia
Oct. 25….(Worthy News) The Grand Mufti of Saudi Arabia has once again called for the destruction of all churches on the Arabian Peninsula. Abdulaziz Bin Abdullah, head of the Standing Committee on Fatwas, made the ruling after Kuwaiti parliamentarian Osama Al-Munawer presented a bill that would ban the construction of any new non-Islamic religious buildings in his emirate, according to Jihadwatch. However, the Mufti's ruling went further than the Kuwaiti bill by insisting that all exisiting churches be demolished as Islam is the only religion permitted on the peninsula. The ruling is based on the hadith of Muhammed who supposedly said: "There shall not be two religions on the peninsula of the Arabs". After the consecration of the Church of St. Antonio in the UAE by Cardinal Fernando Filoni in June, several million immigrant Christians workers in Saudi had hopes for the construction of a church in Arabia as well.
Report: Israel Attacks Arms Convoy on Syria-Lebanon Border
Oct. 24….(Israel Today) Israeli warplanes destroyed a convoy that was delivering advanced Syrian weapons to Lebanon's Hezbollah terrorist militia on Tuesday, according to several regional media outlets. It was not clear from the reports if the attack took place on Syrian or Lebanese soil, but Lebanese media reported that at around the same time Israeli aircraft buzzed villages in southern Lebanon.
The Kuwaiti newspaper that first broke the story by citing an unnamed Israeli official also reported that Israel is aware of a large Hezbollah stockpile of long-range missiles in southern Lebanon, and could strike the target in the near future. Israel has carefully avoided being drawn into the ongoing Syrian civil war, in which Hezbollah is playing a very active role. But Jerusalem has repeatedly warned that it will not allow the conflict to be used as cover to provide Hezbollah with even more advanced and deadly weapons with which to threaten the Jewish state. If Tuesday's attack did take place, it would be the third time in the past year that Israel had destroyed a Syrian arms convoy en route to Hezbollah.
Israel has repeatedly warned that any delivery of advanced weapons to the Shi'ite militia was a "red line" that would precipitate military action.
US Spent $3.7 Trillion on Welfare Under Obama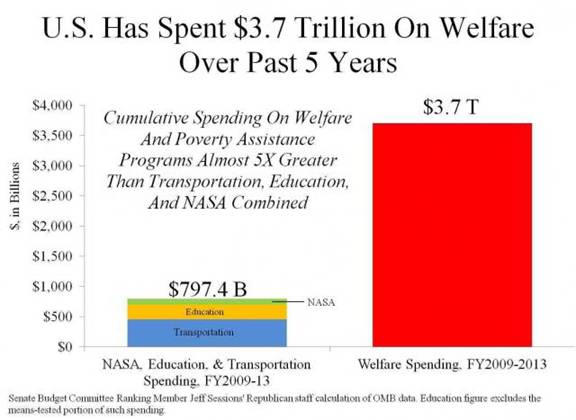 Oct. 24….(The Weekly Standard) New research from the Republicans on the Senate Budget Committee shows that over the last 5 years, the US has spent about $3.7 trillion on welfare. Here's a chart, showing that spending versus transportation, education, and NASA spending: "We have just concluded the 5th fiscal year since President Obama took office. During those five years, the federal government has spent a total $3.7 trillion on approximately 80 different means-tested poverty and welfare programs. The common feature of means-tested assistance programs is that they are graduated based on a person's income and, in contrast to programs like Social Security or Medicare, they are a free benefit and not paid into by the recipient," says the minority side of the Senate Budget Committee. "The enormous sum spent on means-tested assistance is nearly five times greater than the combined amount spent on NASA, education, and all federal transportation projects over that time. ($3.7 trillion is not even the entire amount spent on federal poverty support, as states contribute more than $200 billion each year to this federal nexus, primarily in the form of free low-income health care.)
US Public Debt, Under Obama Will Reach $22 Trillion by Feb. 2014
Oct. 24….(Ron DeLegge/EFT Guide) Just imagine an undisciplined out-of-control spender whose credit limit has just been extended. In other words, they can continue overspending without any accountability. That "they" is the US government. It's been almost a week since Congress reached a temporary deal to suspend the US government's debt ceiling and the Treasury department has already wasted no time by adding another $375 billion in new debt. Suspension of a cap on US debt, which was previously fixed at $16.69 trillion, means the Treasury department, headed by Jack Lew, can effectively spend whatever amount of money it needs or wants. How much debt can the US government rack up by the next debt ceiling deadline on Feb. 7, 2014? At the current spending pace of $375 billion per week, US public debt would reach $22.70 trillion.
Numerous times, we've written extensively about how the US Treasury had been using accounting shenanigans to avoid going over the previous legal debt limit. We also made the point that any corporation or corporate executive that attempted to use the US Treasury's same accounting tactics would be charged with fraud. Others too have caught on to the US Treasury's financial games.
FOJ Note: The national debt of the United States today is 17,000,000,000,000 dollars. That's 17 trillion! On January 20, 2009, the day Mr. Obama took office, the national debt stood at $10.626 trillion. In 2001, the national debt President Bush inherited was around $5.7T, give or take a few billions. Both recent Presidents were horrible at managing our nation's fiscal responsibilities. Both Democrat and Republican parties are to blame for this hopeless mess. Perhaps the solution is a national turning to God, and maybe then we could WORK our way out of the impending slavery that awaits us.
A Map of the World's Slave Workforce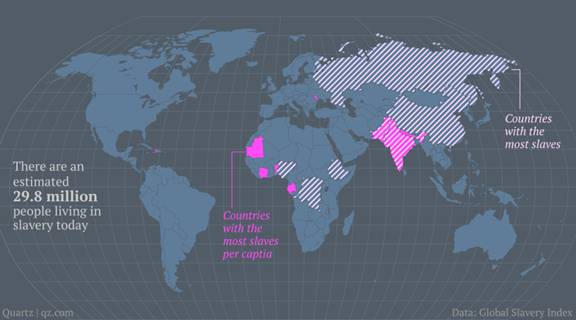 Oct. 23….(The Atlantic) According to a new estimate, there are 30 million forced laborers in the world. Some reports show they're involved in making everything from iPhones to chocolate. Forced labor is a reality, and you might be using products made by workers who had no choice in the matter. The first edition of Global Slavery Index from the Walk Free Foundation, an anti-slavery NGO, estimates that there are 30 million slaves in the world, and more than half of them are in prominent emerging markets like India, China, and Russia.
Modern slavery, as the index defines it, includes all kinds of forced labor, ranging from hereditary bondage in Mauritania, which has the largest slave population per capita in the world, to forced sexual exploitation, including the arranged marriage of minors. Most of the countries where slaves make up a significant slice of the population have a cultural tradition of bonded labor, like Haiti's restavek system of indentured servitude for children (which can be an innocent way for families to help each other out, the report says, but is often abused). But the largest form of forced labor is in private industry, where about two-thirds of people working in slave conditions, usually forced or bonded labor are found.
Saudi Chief: Riyadh to 'Shift Away From US' Over Syria, Iran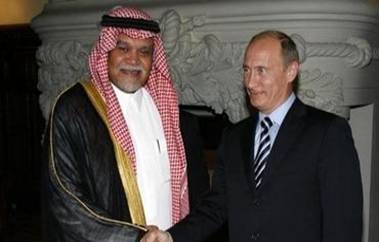 Oct. 23….(Jerusalem Post) Saudi Arabia's intelligence chief has said the kingdom will make a "major shift" in relations with the United States in protest at its perceived inaction over the Syria war and its overtures to Iran, a source close to Saudi policy said on Tuesday.
Prince Bandar bin Sultan told European diplomats that Washington had failed to act effectively on the Syria crisis and the Israeli-Palestinian conflict, was growing closer to Tehran, and had failed to back Saudi support for Bahrain when it crushed an anti-government revolt in 2011, the source said. "The shift away from the US is a major one," the source close to Saudi policy said. "Saudi doesn't want to find itself any longer in a situation where it is dependent."
The United States and Saudi Arabia have been allies since the kingdom was declared in 1932, giving Riyadh a powerful military protector and Washington secure oil supplies. The prince's initiative follows a surprise Saudi decision on Friday to reject a coveted two-year term on the UN Security Council in protest at "double standards" at the United Nations. Prince Bandar, who was Saudi ambassador to Washington for 22 years, is seen as a foreign policy hawk, especially on Iran. The Sunni Muslim kingdom's rivalry with Shi'ite Iran, an ally of Syria, has amplified sectarian tensions across the Middle East.
(Saudi Prince Bandar bin Sultan with Russian President Vladimir Putin)
A son of the late defense minister and crown prince, Prince Sultan, and a protégé of the late King Fahd, he fell from favor with King Abdullah after clashing on foreign policy in 2005. But he was called in from the cold last year with a mandate to bring down President Bashar Assad, diplomats in the Gulf say. Over the past year he has led Saudi efforts to bring arms and other aid to Syrian rebels while his cousin, Foreign Minister Prince Saud al-Faisal, worked the diplomatic corridors. "Prince Bandar told diplomats that he plans to limit interaction with the US," the source close to Saudi policy said. "This happens after the US failed to take any effective action on Syria and Palestine. "Relations with the US have been deteriorating for a while, as Saudi feels that the US is growing closer with Iran and the US also failed to support Saudi during the Bahrain uprising." the planned change in ties between the energy superpower and its traditional US ally would have wide-ranging consequences, including on arms purchases and oil sales.
Saudi Arabia, the world's biggest oil exporter, ploughs much of its earnings back into US assets. Most of the Saudi central bank's net foreign assets of $690 billion are thought to be denominated in dollars, much of them in US Treasury bonds. "All options are on the table now, and for sure there will be some impact," the Saudi source said. He said there would be no further coordination with the United States over the war in Syria, where the Saudis have armed and financed rebel groups fighting Assad. The kingdom has informed the United States of its actions in Syria, and diplomats say it has respected US requests not to supply the groups with advanced weaponry that the West fears could fall into the hands of al-Qaida-aligned groups.
Saudi anger has boiled over after Washington refrained from military strikes in response to a poison gas attack in Damascus in August when Assad agreed to give up his chemical arsenal. Saudi Arabia is also concerned about signs of a tentative reconciliation between Washington and Tehran, something Riyadh fears may lead to a "grand bargain" on the Iranian nuclear program that would leave it at a disadvantage.
United Nations paralyzed
The UN Security Council has been paralyzed over the 31-month-old Syria conflict, with permanent members Russia and China repeatedly blocking measures to condemn Assad. Saudi Arabia backs Assad's mostly Sunni rebel foes. The Syrian leader, whose Alawite sect is derived from Shi'ite Islam, has support from Iran and the armed Lebanese Shi'ite movement Hezbollah. The Syrian leader denounces the insurgents as al-Qaida-linked groups backed by Sunni-ruled Saudi Arabia.
Syria's Assad Deals Blow to Peace Initiative
Oct. 23….(Newsmax) Syria's President Bashar Assad has dealt a blow to efforts for a peace conference, saying factors are not in place for it to succeed, and he is considering running again, as Western and Arab powers prepare to meet Tuesday with the country's opposition. Assad accused Saudi Arabia of conducting the work of the United States in Syria and also demanded that the UN-Arab League envoy to Syria, Lakhdar Brahimi, stick to his mandate and not follow orders from other countries. In the interview, Assad also denounced as "terrorists" the Muslim Brotherhood movement, whose members are a main component of Syria's main opposition bloc, the Western and Arab-backed National Coalition.
In the lengthy interview, Assad also said he was willing to run for re-election in 2014, in remarks that came soon after Secretary of State John Kerry said that if he were to win, it would extend Syria's civil war. "Personally, I don't see any reason why I shouldn't run in the next election," Assad said. Kerry's comments came before a "Friends of Syria" meeting in London with Syrian opposition leaders, whom the US top diplomat said would never agree to Assad staying in power. "He has bombed and gassed people in his country. How can that man claim to rule under any legitimacy in the future?" Kerry said after talks with Arab League officials in Paris.
Russia and Iran Expanding Military Cooperation
Oct. 22….(DEBKA) In his four-day trip to Tehran, Russian Air Force Chief Gen. Viktor Bondarev and his hosts, Brig. Gen. Hassan Shasafi and other senior Iranian military chiefs, laid the groundwork for a series of agreements to upgrade their military ties to a level unprecedented in their past relations. debkafile's military and Iranian sources report that Iran is deliberately accentuating those ties as a message to the Western powers that if they give the Islamic Republic a hard time over its nuclear program, it will go all the way to a full-dress defense pact with Russia. Moscow has its own reasons for being keen to expand its military ties with Tehran:
1. Signing defense accords and arms transactions with Iran will give Russia its first serious military foothold in the Persian Gulf;
2. Moscow is not only seeking to compete with the US military presence in the Gulf but also displace America and China in the weapons markets of the Middle East.
3. Major Russian-Iranian arms deals will be a precedent for important weapons transactions brokered by Saudi Arabia with Egypt. Moscow sees the shape of a weapons-trading triangle that could be exploited in the future for Russia to serve in the role of mediator between Riyadh and Tehran. These are long term strategic goals for the Kremlin.
Iran additionally keeps at the front of its mind the potential for an Israeli or American military strike on its nuclear program if the diplomatic track runs into the sand, especially since the Islamic regime has no intention of giving up what it considers its right to develop nuclear power and enrich uranium. That is the truth behind the make-believe posture in some Western circles that Iran offered the Geneva conference last week a list of concessions on its nuclear program.
Tehran has put in special requests for massive Russian technological assistance for upgrading its missile industry by extending the range of their ballistic missiles and improving their precision. The Iranians also see a chance to renovate their aging air force and have applied for Russian fighters, interceptors, transports and refueling planes as well as training facilities for air force flight crews.
After Moscow refused to deliver them advanced S-300 anti-air missile systems, the Iranians set up programs for developing home-made products. They claim to have built their own S-200 interceptor missiles and are offering to shell out hefty sums for the purchase of new Russian technology to improve them. The visiting Russian air force chief therefore had plenty to discuss with his Iranian hosts. Especially significant was his visit Monday, Oct. 21 to the Iranian anti-air command at Khatam Al-Anbiya and his conversation with its head, Brig. Gen. Farzad Esmaili.
Syrian Rebel Factions Now Under Al Qaeda Assault
Oct. 22….(DEBKA) The mainstream Syrian rebel movement is under assault from three directions: the Syrian army, the Al-Qaeda Nusra Front and Al Qaeda in Iraq. Some of the rebel commanders controlling Damascus outskirts are clinching private cease-fire deals with local Syrian army officers, with some of whom they served as comrades in the same units before they defected. This trend is spreading to other cities, including Homs and Hama. Debkafile's intelligence and military sources report that these local deals are quickly evolving into joint patrols in rebel-held districts. The fusion of the two warring camps presages the prospect of wide areas seized by the rebels reverting to the control of President Bashar Assad's regime without further bloodshed. Not all the rebel leaders go along with this trend. Some are trying to sabotage it by suicide bombing and shelling attacks. Most of these attacks are the work of Al Qaeda factions, like the suicide truck explosion at a government checkpoint on the edge of Hama Sunday, Oct. 20, which killed 30 people.
This kind of violence is beginning to peter out because the rebels' main supporters, Qatar, Jordan, Turkey and anti-Syrian elements in Lebanon, have slowed their logistic assistance and munitions deliveries. They are following the lead of the US, Britain and France, who never made good on the pledges last month to keep the rebels supplied with arms, instructors and military aid. The rebels' last remaining active backer is Saudi Arabia. The situation in Aleppo in the north, Syria's largest town, is a special case: Until a few months ago, mainstream Syrian rebel militias were the dominant force in northern and northeastern Syria and the Turkish border region. Today, they are pinned down with their backs to the wall by the various Al Qaeda-allied groups, which have also seized control of the highway links between Syria and Iraq. This enables the jihadists to move back and forth between the two countries and gain ready supplies of military equipment and fighters. Syrian and Iraqi military units which tried to halt this traffic were thrown back.
The Turkish role in the Syrian mess becomes pertinent at this point. Amid the mutual recriminations between Israel and Turkey over The Washington Post claim Oct. 17 that Turkish MIT intelligence chief Hakan Fidan shopped Israeli spies to Iran, Ankara has other fish to fry. They see Syrian Kurds taking advantage of the havoc in northern Syria to seize control of the Turkish border region. To keep them at bay, Turkey has begun supplying Al Qaeda units fighting the Kurds with weapons. The discovery that a member of NATO was arming al Qaeda jihadists was greeted in Washington with outrage. In an effort to bring a modicum of control to the pandemonium in Syria, the UN asked veteran diplomat Lakhdar Brahimi to renew his mediation mission with the Assad regime and the Syrian rebels in an effort to get Geneva II convened on Nov. 23 to work on a political solution. Assad is working fast to broaden the local cease-fire accords springing up in the battlefield and marshal a new front consisting of the two warring Syrian camps for a combined war effort to stamp out Al Qaeda's imprint on the country.
The Syrian ruler is thus coming close to achieving his primary war objective, to persuade the West and especially the United States, to back him as the only Arab ruler truly dedicated to stopping Al Qaeda's encroachments in the Levant and therefore worth cultivating by Washington. As this process advances, the issue of Assad's chemical stockpiles is likely to lose its urgency. In any case the UN experts are making little headway in their mission of the destruction Syria's chemical weapons.
Israel Mulls Destroying Missiles Transferred from Syria to Hezbollah
(Hezbollah acquires remote-operated, Chinese-made missiles upgraded in Iran)
Oct. 22….(Jerusalem Post) Israel has information on the location of long-range missiles transferred from Syria to Hezbollah in Lebanon and is considering taking military action to destroy the weapons, Kuwaiti newspaper Al-Jarida reported on Friday. The paper, quoting an Israeli security source close to Defense Minister Moshe Ya'alon, reported that the remote-operated missiles, with a range of 1,500 kilometers, were made in China and further developed in Iran. According to the source, the missiles are being stored by Hezbollah in the Bekaa Valley in eastern Lebanon. The Jerusalem Post could not confirm the veracity of the report. Al-Jarida quoted the Israeli source as saying that Jerusalem views the missiles as posing a danger to the security of Israel and are therefore examining the possibility of destroying the arsenal.
Israel has said repeatedly that while it does not wish to interfere in Syria's civil war, it would act to halt the transfer of chemical arms or "game-changing" weapons to Hezbollah. "Our policy is to stop, as much as possible, any leaks of advanced weaponry to Hezbollah and other terrorist organizations. We will continue to act to ensure the security interests of the citizens of Israels," Prime Minister Binyamin Netanyahu stressed earlier this year. According to foreign reports, Israel has struck weaponry earmarked for Hezbollah within Syria's borders on a number of occasions in the past year.
Netanyahu: Iran Rules in Syria, Not Assad
Oct. 22….(Jerusalem Post) Iran, not President Bashar Assad rules Syria, declared Prime Minister Binyamin Netanyahu, as he warned the US against easing economic sanctions on Iran before it completely dismantled its nuclear weapons program. "I don't think Assad is in power. I think Iran is in power. Because basically, Syria has become an Iranian protectorate. Iran's henchmen, Hezbollah, are doing the fighting for Assad, for his army. To the extent he has an army, it's the Hezbollah Army," Netanyahu told NBC reporter David Gregory during an interview on Meet the Press that aired Sunday. He spoke just after US Treasury Secretary Jack Lew, on the same show, twice underscored the point that it was premature to talk of financially rewarding Iran. The US must see that Iran has removed its capacity to develop nuclear weapons before it could consider providing it with economic relief, Lew said. "We need to see real, tangible evidence of it, and we will not make moves on the sanctions until we see those kinds of moves," Lew said. "I think the sanctions were working and that's why the discussions have started. But we need to see what they're going to actually do. We need to see them rolling back their nuclear program. And I can tell you that when the time comes, when those movements come, any changes will have to be proportionate. But it's premature to talk about any changes right now," Lew explained. "The sanctions were put in place to change the way the government of Iran thought about its choices to have the economic pressure bring them to the table to change their nuclear program," he added. Israel has insisted and continues to insist that the Iranian nuclear program must be completely dismantled and that its enriched uranium must be removed from the country before any sanction relief is offered.
Billy Graham Sounds Alarm for 2nd Coming
(Famed evangelist sees signs 'converging now for the 1st time')
Oct. 21….(WND) Just as Noah did in ancient times, world-renowned evangelist Billy Graham is sounding the alarm that the Second Coming is "near" and signs of the end of the age are "converging now for the first time since Jesus made those predictions." In September, a poll by the Ventura, Calif.-based Barna Group found 4 in 10 Americans, and 77 percent of evangelical Christians, believe the "world is now living in the biblical end times."
Now, a new wave of end-times predictions for 2014 and 2015 involving blood moons on Jewish holy days and prophetically significant events on the Shemitah, the ancient biblical year of the Sabbath, are igniting even more interest in humanity's ultimate fate. In an exclusive email interview with WND, Graham, 94, who is giving what may be his last message to the world as part of the My Hope America with Billy Graham evangelistic outreach in early November, said the world is "coming toward the end of the age." "There's a great deal to say in the Bible about the signs we're to watch for and when these signs all converge at one place we can be sure that we're close to the end of the age," Graham wrote. "And those signs, in my judgment, are converging now for the first time since Jesus made those predictions."
In his new book, "The Reason for My Hope: Salvation," the famed preacher who has delivered the gospel message to more people face-to-face than anyone in history wrote the great hope of the Christian faith rests in the promised return of Christ. Graham said he now has a burden for "sounding the alarm for humanity to repent and turn from their sin, just as Noah did in ancient days." "God keeps his promises, and this is why we can be sure that the return of Christ is near," Graham said. "Scripture tells us that there will be signs pointing toward the return of the Lord. I believe all these signs are evident today."
In what the Billy Graham Evangelistic Association describes as the largest outreach in its six-decade history, Graham will give a dynamic and poignant pre-recorded message the week of Nov. 7, his 95th birthday. The My Hope programs will be available for viewing online and on YouTube. The Cross, the primary program in the My Hope series, will be broadcast on the Fox News channel, TBN, Christian networks and local television stations in a number of cities. The event follows an open letter Graham released in the summer of 2012 titled "My Heart Aches for America." In the letter, Graham wondered what his late wife, Ruth, would think of a nation in which "self-centered indulgence, pride and a lack of shame over sin are now emblems of the American lifestyle." Graham compared America to the ancient city of Nineveh, the lone superpower of its time. When the prophet Jonah finally traveled to Nineveh and proclaimed God's warning, the people repented and escaped judgment, Graham wrote, adding he believes the same thing could happen today.
Against this apocalyptic backdrop, prominent faith leaders such as Graham, Greg Laurie, Cahn and John Hagee say they are witnessing an unparalleled acceleration in last-days signs that suggest the Second Coming is fast approaching.
Hagee, pastor of Cornerstone Church and author of the newly-released book "Four Blood Moons," told his 22,000-member congregation recently that the appearance of four blood moons on Jewish holy days between April 2014 and October 2015 points to a "world-shaking event" that could signify the beginning of events leading up to the seven-year Great Tribulation. God is using the heavens to announce things to come, says Pastor John Hagee. "I believe that the heavens are God's billboard, that he has been sending signals to planet Earth and we just haven't been picking them up," Hagee told his San Antonio, Texas, congregation. "Today, with the help of God's word and some very astute scientists, I'm going to walk you through 500 years (of four blood moons on Jewish feast days) and show you how God is literally screaming at the world: 'I am coming soon.'"
The phenomenon, a rare combination of lunar and solar eclipses, has only occurred a few times in the last 500 years, 1492, 1948 and 1967. It will happen again in 2014-15. The previous dates correspond with the Jews' expulsion from Spain and Christopher Columbus' discovery of America (a sanctuary for the Jewish people), the creation of Israel, the Six-Day War and what Hagee and other Bible prophecy scholars believe could be the Middle East "War of Gog and Magog" predicted by the prophet Ezekiel 2,700 years ago. This war, according to Bible prophecy scholars, involves an attack on Israel by a coalition of nations led by Russia and Iran. "The Bible speaks of signs in the heavens that have been discovered and recorded by NASA that you yourself can find on Google on the Internet," Hagee told his church. "The coming four blood moons point to a world-shaking event that will happen between April 2014 and October 2015. What does it mean? What is the prophetic significance? Is this the end of the age?"
Today, Franklin Graham, the president of the Billy Graham Evangelistic Association, said there is an urgency and sense "that the Lord Jesus could be returning soon." "The Bible gives us warning signs," he said. "Jesus told his disciples the things people should be looking for, and I believe all the prophecies that have to take place for Jesus to return have been fulfilled." One of the big prophecies was the rebirth of the nation of Israel in 1948.
WEEK OF OCTOBER 13 THROUGH OCTOBER 19
US Sells $10.8 Bilion in Missiles, Bombs to Saudis, UAE
Oct. 18….(AFP) The Pentagon said Thursday it plans to sell Washington's Gulf allies Saudi Arabia and the United Arab Emirates $10.8 billion worth of missiles and munitions, including "bunker-buster" bombs. The move follows a series of US weapons deals in recent years that have bolstered the air power and missile arsenals of Gulf states, which view Iran as a menacing rival with nuclear ambitions. The pending sale comes as the United States and five other major powers pursue high-stakes diplomacy on Iran's disputed nuclear program, with talks this week portrayed as positive by both sides. Officials said the Defense Department notified Congress this week of the planned deal that will provide a thousand bunker-buster GBU-39 bombs to the Saudis and 5,000 to the UAE.
The sale will also include sophisticated air-launched cruise missiles that can hit targets from a long distance. The weapons are designed for use by US-made F-15 and F-16 fighter jets previously purchased by Saudi Arabia and the UAE, according to the Defense Security Cooperation Agency (DSCA).
In 2010, Israel bought the same bunker-buster "precision-guided glide bombs," fueling speculation that it was preparing for potential pre-emptive air strikes against underground nuclear sites in Iran. The proposed sales "will contribute to the foreign policy and national security of the United States" by improving the security of friendly countries that remain forces for "stability," the DSCA said. Under the arms package, the Saudis were due to receive $6.8 billion in weapons, parts, training and logistical support. The Saudis and the UAE will purchase hundreds of Standoff Land Attack missiles, or SLAM-ERs, and Joint Standoff Weapons (JSOW). These advanced missiles that will enable their warplanes to hit radar installations and other targets from beyond the range of air defense systems. The Saudis will purchase 650 of the Boeing-manufactured SLAM-ERs and 973 Joint Standoff Weapons, made by Raytheon, as well as other missiles.
The United Arab Emirates is due to buy $4 billion worth of weaponry, including the bunker-buster bombs, 300 SLAM-ERs and 1,200 JSOW missiles. "The UAE continues host-nation support of vital US forces stationed at Al Dhafra Air Base and plays a vital role in supporting US regional interests," the DSCA said. "This proposed sale will improve the UAE's military readiness and capabilities to meet current and future regional threats, reduce the dependence on US forces in the region, and enhance any coalition operations the US may undertake." The arms sale is expected to prompt renewed criticism from human rights groups and opponents of rulers in both Gulf states, which have cracked down on internal dissent and backed repression by Egypt's military-backed leadership.
The United States recently scaled back its military assistance to Egypt in the wake of a military coup that ousted the country's first democratically elected president, Mohamed Morsi. Congress has 30 days to block the sale but most lawmakers have endorsed previous weapons deals with the Gulf countries.
Rights to the Temple Mount
Oct. 17….(By David Kirshenbaum) It is time the police start enforcing the most basic of religious rights, for Jews as well as Muslims. In a democracy that prides itself on upholding free religious expression, incitement, intimidation and the use of deadly violence to prevent such free expression should not be tolerated, and certainly not rewarded. It shouldn't matter whether the violence is engaged in by members of the majority religion or by members of a religious minority. Sadly, this principle is not followed in the State of Israel.
Judaism's holiest site for over 3,000 years has been the Temple Mount in Jerusalem. It is on the Temple Mount that both the First and Second Temples stood, where millions of Jews from all over the Israel and the Diaspora made the three Festival Pilgrimages and where, according to Jewish belief, the Third Temple, ushering in the days of the Messiah, is destined to be built. Throughout history, wherever Jews were engaged in prayer, they faced Jerusalem. And in Jerusalem, they pray in the direction of the Temple Mount. Yet, even though the State of Israel is in full control of Jerusalem, Jews, Christians and all non-Muslims are forbidden entry to the Temple Mount, except during very limited hours. And during those few hours, Jews can only walk in near silence; they may not pray.
A member of the Wakf, the Muslim religious council, monitors the movements of Jewish visitors, and the Israel Police will arrest any Jew upon a complaint by a Wakf member that a Jew was praying on the Temple Mount. This happened to me and my daughter when we visited the Temple Mount the day before her wedding. Her swaying in silent meditation was enough to anger our Wakf monitor and land us in the police station for hours for threatening the public welfare. Any discussion of changing this woeful crushing of religious freedom elicits threats of severe violence from the Wakf, Arab Knesset members and the Islamic Movement in Israel. This incitement works wonders, as Israeli law enforcement officials regularly cite these threats in defending their discriminatory treatment of Jews on the Temple Mount.
During Jewish holiday periods, the level of incitement is raised, often accompanied by the hurling of blocks of stone at Jews on the Temple Mount and at Jewish worshipers in the Western Wall Plaza. This pattern repeated itself during the this past Succot. Israeli police responded in the way they always do: They did not stand up to the violent lawbreakers and protect the basic religious rights of law-abiding Jews. Nor did they take the less challenging but less equitable option of closing down the Temple Mount to all. While this would have unfairly punished Jewish worshipers, including Muslims in the ban might have at least served as a deterrence to future violence.
Instead, the police took the path that requires the least work, elicits the least resistance, and results in the greatest inequity. On three of the Festival days, police closed the Temple Mount, not to Muslims, but only to Jews and other non-Muslims. Hate and violence were rewarded.
On a recent post-Succot visit to the Temple Mount, I was one of those turned away during the holiday, the group of Jews I was with had to wait an hour until we were allowed in. The police felt unable to deal with more than 25 identifiably Jewish visitors at a time. While we waited for police approval, hundreds of tourists, mostly from Europe, flowed in without a problem. When we finally entered, we were immediately greeted by taunting screams from tens of Arab women. The harassment of Jewish visitors to the Temple Mount is part of their daily routine.
Our group was led by Rabbi Yisrael Ariel, a member of the battalion of Paratroopers that liberated the Old City and the Temple Mount in the Six Day War. Almost immediately, and frequently during the visit, Rabbi Ariel was spoken to rudely by the police, who didn't like where he was standing or how fast or slow he was moving. At the end of the visit, as were exiting, Rabbi Ariel, who is 74 and battling cancer, was arrested and roughed up in the process. What enraged the police and the Wakf was that Rabbi Ariel purportedly bowed down in a form of prayer.
The fear that the police have of the Arabs on the Temple Mount is palpable. When we were verbally assaulted by the Arabs upon our entry, the police made not the slightest effort to quiet them, this in marked distinction from their immediate and angry silencing of any form of Jewish prayer. Rather, their response was to quickly move us past the hateful bigots. And when we were again cursed near the end of our visit, the sole and frightened response of the police was to ask us to leave.
It is time the police start enforcing the most basic of religious rights, for Jews as well as Muslims, that our law enforcement authorities cease cowering in the face of Arab violence and stop their shameful hiding behind Muslim religious terror as an excuse for their failure to uphold the law.
Rebuilding the Jewish Temple
Oct. 17….(interview with Dr. Ed Hindson/World Prophetic Ministry)
Q. When is the new Jewish Temple to be built, and how will this be accomplished on the Temple Mount?
A. The people of Israel are anxious to rebuild a new Temple, and many preparations have been made to that end already. Priests' vestments and vessels to be used in Temple services have been prepared, and priests are being trained. The main hindrance is the building site itself. The Temple Mount is home to several Islamic holy places: the Dome of the Rock and the Al-Aqsa Mosque. Whether the Temple can be constructed either next to, or in place of, these Islamic shrines awaits a determination of where the previous Jewish Temples stood. Based on archaeological findings so far, there are three main theories of the location of the previous Temple, destroyed by the Romans in AD 70.
· Tel Aviv architect Tuvia Sagiv claims that the Temple was at the southwestern corner of the Temple Mount near where the Al Aqsa Mosque is today. He suggests radar and thermographic scans give evidence of vaults underground, such as would be expected beneath the Temple.
· Hebrew University physicist Asher Kaufmann believes the Temple was built at the northwestern corner of the Temple Mount, about 330 feet from the present Dome of the Rock. He bases this on an ancient artifact found at the site, believed to be the Foundation Stone of the Holy of Holies.
· Several archaeologists believe the Temple stood at the exact place where the Dome of the Rock is today. This is based on existing remains found on the Temple Mount as well as clues in its eastern wall. It is also derived from the belief that the arrangement of the Temple's courts would be in the central part of the Mount.
The truth to this dilemma will obviously have to await further excavations, which in turn are hampered by the political situation in the area. Islamic excavations have endeavored to destroy evidence of the presence of past Jewish Temples on the Temple Mount. Israeli excavations have been severely limited by the Muslims, who have control of the holy sites on the Mount, being given that privilege by Israel following the Israeli conquest of Jerusalem in the Six-Day War of 1967.
Even if the placement of the Jewish Temple does not interfere with the existing Islamic holy sites, its construction could prove problematic, given the antipathy between the Jews and the Muslims. In such a case, an international settlement would have to be negotiated, possibly by someone with the skills of the coming Antichrist. In fact, the construction of the new Temple may be a part of the peace treaty the Antichrist signs with Israel in Daniel 9:27.
Regardless of its proper location on the Temple Mount, the Temple could be built without regard for the Islamic shrines if those sites are destroyed in a war (such as that prophesied in Ezekiel 38-39); by an earthquake; or by terrorism. In any case, a new Temple must be constructed no later than the midpoint of the Tribulation, given that it is the location for the Antichrist making his boastful demand for worship as God (II Thessalonians 2:3-4).
Republicans Back Down, National Debt Will Continue to Explode!
Oct. 17….(FOJ) Well, the much ballyhooed government shutdown is over. The Obama enforced closings of the WWII memorial for our veteran's is over. But the national debt continues to grow. We will continue to give away billions of dollars, and we will continue to encourage people to be dependent on government for everything. The phrase "work-for-your-pay" is fading out of our vocabulary. The once loathsome idea of receiving charity, and expecting it to keep coming is now built into our national psyche. What's next?…… Dictatorship
Kerry Praises Bible-Banning Muslim Country
('Diversity is one of the most important catalysts for discovery')
Oct. 15….(WND) It's good to know that Secretary of State John Kerry's ideal multi-faith model is a country that seized 20,000 Christian bibles, banned Ahmadis from praying and destroys a Hindu temple every 3 weeks. Let's hope his boss doesn't intend to introduce this multi-faith model in the United States. Kerry said, "We meet in Kuala Lumpur because this is a multi-cultural city at the heart of a multi-ethnic, multi-faith country, and history has proven time and again that diversity is one of the most important catalysts for discovery. "Here in Malaysia, people of different heritages have been in conversation for a long, long time. You see it in the open houses that you host during holidays, welcoming people of different faiths into your living rooms." How has that conversation been going? Let's look at some highlights.
Authorities in Malaysia have seized more than 20,000 Bibles in recent months because they refer to God as "Allah," Christian leaders said Thursday. The seizures have fed fears among minority groups, which see signs of encroaching Islamic fundamentalism in the predominantly Muslim but multi-racial country. One of the worst problems is forced conversions to Islam, which has become particularly acute since 2001, despite the provision for freedom of religion entrenched in Article 11 in the Malaysian Constitution. Is this what Kerry really considers a model of multiculturalism? But wait, there's an explanation. Kerry's speech was originally to have been delivered by President Obama, who launched the annual business gathering in Washington.
Top Iran Cleric Says Israel Must be Destroyed
Oct. 15….(The Daily Caller) The recognition of Israel as illegitimate is one of the principles of Iran's 1979 Islamic Revolution, and even today the Islamic Republic believes Israel must be destroyed, a senior Iranian cleric close to the supreme leader said Saturday night. Ayatollah Sayyid Ahmad Khatami, a member of the Assembly of Experts, the body that chooses the supreme leader, also condemned any effort for improved relations with America and warned that nothing is ruled out against the United States, according to Tasnim News Agency, a regime media outlet. Referring to those who believe talks with the US would be beneficial, Khatami said, "If we take one step back, then we have to retreat 10 steps." The ayatollah said that during President Hassan Rouhani's recent trip to the United States to attend the opening session of the UN General Assembly, "The American politicians put out many diplomatic smiles."
But at a meeting between President Obama and Israeli Prime Minister Benjamin Netanyahu at the same time, "The American president stated that all options are on the table, including the military option. We too have all the options on the table against America, one of those a strong punch in the mouth to America, the world's oppressor."
Khatami said that in resolving the nuclear issue, the West "will then raise the issue of human rights, stating that women must have all the rights that men have." He added that the holy slogans of "death to America" and "death to Israel" will never be removed and reiterated the regime's position that Israel must be annihilated, and anyone stating otherwise is "Anti-Supreme Leader," which carries a death penalty under the laws of the Islamic Republic. "Even if one day there are negotiations and contact with America, our hatred for infidels and oppressors will never cease," Khatami said.
Rouhani, in an effort to ease tensions between Iran and America to remove some of the sanctions that are crushing the regime's economy, has requested a moderation in tone from regime officials. At the same time, Ayatollah Hashemi Rafsanjani, a former president and an influential politician since the early days of the revolution, recently pushed for the removal of the "death to America" slogan, which hardliners strongly opposed. According to a source in the regime's intelligence ministry, one who cannot be named for security purposes, the regime is unified in this new tactic of showing a moderate face in order to deceive the West into relieving some sanctions. Those officials are fully aware that Iran's foreign currency reserves are almost depleted and that their economy soon will be on the verge of collapse. However, the source added, the loyalists can only tolerate a certain level of rapprochement even though they know it's only for show.
Iran and the world powers 5+1 are set to discuss the country's nuclear program on Tuesday in Geneva. Despite several United Nations resolutions and sanctions by the UN, United States and European Union demanding a halt to Iran's illicit nuclear program, the Islamic Regime has significantly expanded the program and currently has over 18,000 centrifuges, with enough enriched uranium for more than six nuclear bombs. At the same time, it is set to complete its heavy-water plant, which would give the regime a second path to nuclear weapons by acquiring weapons-grade plutonium.
'Iran Playing Brilliant Chess Game, West is Being Duped'
(Before talks resume between Iran, world powers on Tuesday, a US expert warns against Iranian 'tricks': 'Khamenei doesn't believe Obama will attack in Iran, will not give up critical issues')
Oct. 15….(YNET) Iran and the world powers will start negotiations on Iran's nuclear plan Tuesday, and Mark Dubowitz, an expert on the sanctions on Iran, claims the Islamic Republic is playing a brilliant chess game while the West is aware of only half the chess board. "Iran wants to test Obama's courage and Europe's greed, to see if it can improve its economic situation without relinquishing its 'right' to enriching uranium," he warned in an interview for Ynet. Dubowitz, the executive director of the Foundation for Defense of Democracies, a Washington, DC-based think tank which focuses on national security and foreign policy, claimed that "Iran's situation is hard, but not desperate. They can continue on the same path with foreign currency reserves for at least another year. "Because of the sanctions, Iran has $80 billion lying in foreign banks, 50 of which are in China, India, Japan, South Korea and Turkey, all clients of Iranian oil. "Iran can spend this money only in these countries because of the sanctions leveled against it, but there's a limit to what it's willing to buy there. Meanwhile the money's piling up from further oil profits. Another $20 billion are in Russia, Austria, Switzerland, and maybe also in Malaysia and Georgia. Iran has full access to these funds."
According to Dubowitz, the countries last mentioned "are not willing to enforce the sanctions properly, especially the Russians." He added another $10 billion are stuck in various banks around the world, mainly in Europe, due to concerns of cooperation with the ostracized regime. While the FDD believe the international sanctions dealt Iran a painful blow, they claim they did not change the game, the Tehran regime is not concerned by the possibility of an American military action and damage to its nuclear program. "There's a lot of pressure on the Iranian economy. This is the only reason Iran has agreed to the talks," Dubowitz said. He also warned that "the Obama administration continues to believe the current sanctions are strong enough to fundamentally change Khamenei's calculations. But the Iranians are entering the negotiations with an advantage. This is based on the fact that every day the centrifuges keep spinning and new ones are installed. The Iranians are stockpiling more uranium and making headway in plutonium production." On the other side, Dubowitz claimed, "No one believes Obama will attack Iran.
All That Palestinian Aid Money 'Disappeared'
Oct. 15….(Israel Today) Over the past four years, the Palestinian Authority has managed to "lose" well nearly $3 billion in financial aid from Europe, according to a report by the European Court of Auditors that was leaked to Britain's Sunday Times. The news comes just days after Palestinian leader Mahmoud Abbas publicly blamed Israel for his regime's economic woes.
The European Court of Auditors is an organ set up by the European Union to monitor income and spending by member states. In its report, the court revealed that $2.7 in direct aid to the Palestinians between 2008 and 2012 could not be accounted for. What's more, EU investigators who visited Jerusalem and the so-called "West Bank" were unable to access information or speak to Palestinian officials regarding suspected corruption. Of course, this comes as no surprise to the Palestinians themselves. In a survey published last month by the Palestinian Center for Policy and Survey Research, 79 percent of respondents said the Abbas government is corrupt to the point of being ineffective.
Late last year, the Jerusalem Institute of Justice launched a campaign to pressure foreign governments to stop sinking money into a Palestinian government whose overt corruption is only making peace and prosperity a more distant goal than ever. In its initial presentation, the JIJ noted that per capita, the Palestinian Authority has received 25 times more aid than did Europe in the years following World War II. "Poverty in the Palestinian areas could have been eradicated years ago," wrote JIJ founder and director Calev Myers on his Facebook page. "The Palestinian people should be outraged by this. So should Americans and Europeans."
Rev. Franklin Graham: 'Our Country Is a Mess'
Oct. 15….(Newsmax) The Rev. Franklin Graham tells Newsmax that the nation is "in a mess" because politicians "have turned their backs on God." "Our country is in a mess, no question, and it seems like we're just in an ever-tightening spiral downward, and it doesn't seem as if anybody is listening to what is happening," Graham said Monday on Newsmax TV. "We, as a nation, we've turned our back on God. Politicians have turned their backs on God. They have taken God out of our schools, out of just about everything you can imagine, and now we find ourselves in great danger," said Graham, son of renowned evangelist Billy Graham. With the government in Washington shut down, Graham was asked what message of spiritual guidance he and his father had for politicians and Americans during this trying time. "If we would just turn back to God and trust Him, if our politicians would call upon His name," he said. "But if you look at this mess in Washington, how many politicians have said, 'Hey, time out, let's go on our knees and let's call on Almighty God and ask for help.' I haven't heard anybody make that call. Graham called the shutdown "tragic," noting that "the politicians have not been able to deal with this debt crisis that we are facing, and they keep raising the debt limit, they keep spending. It's going to be our great-great-grandchildren who are going to have to pay this debt." "It's a terrible thing that we're doing to our nation with this uncontrolled spending," he said. "There has to be some way out of this, and we've got to lower the spending and allow the economy to grow. But I don't think these politicians in Washington are listening. It's all about winning, and it's all about getting the last punch in. They should be working together for the American people, and they're not doing that."
Graham also expressed his continued concern about the growing persecution of Christians in Muslim nations, including Syria, Egypt, Pakistan and Iran. "We are seeing Christians being persecuted throughout the Islamic world, and very little has been said on their behalf," he told Newsmax. "My father has spoken out and I have spoken out, but we need our politicians to speak out. "Christians around the world are being persecuted, churches are being bombed in Egypt, pastors are being killed in Egypt. We are seeing that the opposition forces in Syria are the ones that are attacking churches and burning churches and killing Christians. "These are the opposition forces that many advocates in Washington say we should support and arm. But we find out that these people are al-Qaida and they're wanting to destroy all Christians," Graham said.
Pope Francis Dedicates World to Immaculate Heart of Mary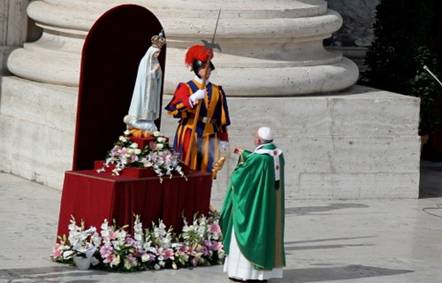 Oct. 15….(Catholic News Agency) Pope Francis on Sunday entrusted the world to the Immaculate Heart of Mary and to her maternal care before the image of Our Lady of Fatima, asking Mary's help to "revive and grow faith." "Our Lady of Fatima, with renewed gratitude for your maternal presence, we join our voice to that of all the generations that have called you blessed," Pope Francis said at the close of Mass in St. Peter's Square Oct. 13. "We celebrate in you the great work of God, who never tires of bending down with mercy to mankind, afflicted by evil and wounded by sin, to heal and to save it."
The original statue of Our Lady of Fatima was moved from its home shrine in Portugal to St. Peter's Square especially for the entrustment. The act marked the culmination of a weekend of Marian prayer and devotion. About 150,000 people attended the Sunday Mass. The Pope asked the Virgin Mary to welcome the entrustment "with the benevolence of a mother." "We are certain that each of us is valuable in your eyes," he said. "Guard our lives in your arms: bless and strengthen every desire for goodness, revive and grow faith, sustain and illuminate hope, arouse and enliven charity, guide all of us on the path of holiness," Pope Francis asked Mary.
Dave Corollo, executive director of the World Apostolate of Fatima in the United States attended the Sunday Mass and the preceding evening's prayer vigil with Pope Francis. He said that the Pope's entrustment of the world to Mary shows Christians that the "ancient devotion" to praying the rosary is "a worthy practice." During his Sunday homily, Pope Francis had reflected on the importance of Mary's faithfulness even in moments of difficulty. He said she shows the Christian response to God. "Mary said her 'yes' to God: a 'yes' which threw her simple life in Nazareth into turmoil, and not only once," he said. "Any number of times she had to utter a heartfelt 'yes' at moments of joy and sorrow, culminating in the 'yes' she spoke at the foot of the Cross."
The Pope encouraged the crowd to think on the "full extent" of Mary's faithfulness despite "seeing her only Son hanging on the Cross." "The faithful woman, still standing, utterly heartbroken, yet faithful and strong," he said. At the conclusion of the Mass, Pope Francis led the crowd in the traditional Angelus prayer. He then greeted the various groups present, which included delegations from many international Marian organizations.
China Calls for World to Be 'De-Americanised'
(Chinese government mouthpiece says 'Pax Americana' has failed on all fronts)
Oct. 14….(ibTimes) China's official news agency has called for the creation of a "de-Americanized world", saying the destinies of people should not be left in the hands of a hypocritical nation with a dysfunctional government. Heaping criticism and caustic ridicule on Washington, the Xinhua news agency called the US a civilian slayer, prisoner torturer and meddler in others' affairs, and said the 'Pax Americana' was a failure on all fronts. The official news agency of China, which is seen as the pretender to the world's superpower crown, then rubbed in more salt, calling American economic pre-eminence just a seeming dominance. "As US politicians of both political parties are still shuffling back and forth between the White House and the Capitol Hill without striking a viable deal to bring normality to the body politic they brag about, it is perhaps a good time for the befuddled world to start considering building a de-Americanised world," the editorial said. It asks why the self-declared protector of the world is sowing mayhem in the financial markets by failing to resolve political differences over key economic policy. "... the cyclical stagnation in Washington for a viable bipartisan solution over a federal budget and an approval for raising debt ceiling has again left many nations' tremendous dollar assets in jeopardy and the international community highly agonized," the agency said. It is not the first time Chinese leadership and newspapers have criticized Washington over a policy paralysis that threatens to devalue its dollar assets.
According to US Treasury Department data, China is the biggest foreign owner of US Treasuries at $1.28 trillion as of July. Besides, China also holds close to $3.5 trillion of dollar-denominated assets. A US debt default and consequent credit downgrade would significantly erode the value of China's holdings. As the first step in creating a de-Americanized world, all nations must try to shape an international system that respects the sovereignty of all nations and ensures the US keeps out of the domestic affairs of others, Xinhua said. "The developing and emerging market economies need to have more say in major international financial institutions including the World Bank and the International Monetary Fund, so that they could better reflect the transformations of the global economic and political landscape," the editorial says.
It also called for an end to the use of the US dollar as the international reserve currency, a step that would ensure the international community could maintain a safe distance from the side-effects of domestic political turmoil in the United States.
Rand Paul Warns of War on Christianity
(Obama 'glosses over who is doing the killing')
Oct. 14….(WND) "You won't hear much about it on the evening news," warned Sen. Rand Paul, R-Ky., "but there is a worldwide war on Christianity." The senator chose to highlight the danger of radical Islam in his speech before the Values Voter Summit Friday morning. Paul explained the war on Christianity is not making the headlines it should because the "narrative is not convenient" to the establishment media. "The president tries to gloss over who's attacking and killing Christians. The media describes the killings as 'sectarian.'" But the truth, said the senator, is war is being waged on Christians "by a fanatical element of Islam." The senator said the killers were a minority of Muslims, but, "unfortunately, that minority number is in the tens of millions."
Paul said radical Islam will come to an end only when Islam polices itself, and, "Only then will knowledge, enlightenment begin to glow and grow and violence, religious violence, will recede. " The senator cited a list of atrocities around the world by radical Islamists, including Syria, where "Islamic rebels have filmed beheadings of their captives." "They've filmed themselves eating the heart of their enemy. Two Christian bishops have been kidnapped, and one priest was recently killed. These rebels are allies of the Islamic rebels that President Obama is now arming. "We are now arming Islamic rebels who are allied with al-Qaida that attacked us on 9/11. Does that make any sense at all?"
His voice rising in a crescendo of exasperation, Paul drove his point home, declaring, "American tax dollars should never be spent to prop up a war on Christianity." "But that's what's happening now across the globe. As Christians, we should take a stand and fight against any of your tax dollars funding any persecution of Christians." Paul made clear he was speaking of a real war on Christianity, but not a conventional one. "I don't see the possibility of how 50 to a hundred million radical jihadists are defeated, but they have to be contained, and we have to defend ourselves. Make no mistake, we should actively defend ourselves." He said Christians should actively prepare for war but seek peace.
And he invoked the counsel of President Ronald Reagan, advising peace through strength. "n the meantime, take action. Pray for a solution. Hold your politicians accountable for standing up and protecting life and standing up against the war on Christianity," Paul concluded.
WEEK OF OCTOBER 6 THROUGH OCTOBER 12
ACLU: Jesus is NOT an Historical Figure
(Ohio school district agrees to keep portrait off wall, pay $95,000 fine to ACLU)
Oct. 11….(Fox News) An Ohio school district has agreed to keep a portrait of Jesus Christ off school property and pay a $95,000 fine in the face of legal pressure from the American Civil Liberties Union. The Jackson City School District, located in Jackson, reached a deal on Friday after the ACLU, along with the Wisconsin-based Freedom from Religion Foundation, sued the district in February, citing "unconstitutional" actions and charging that students and visitors to the school "will continue to suffer permanent, severe and irreparable harm and injury by the picture of Jesus," according to the lawsuit. The picture had been hanging in Jackson's high school since 1947 as part of a "Hall of Honor" display meant to highlight famous historical figures. "The case could have ended before it began if the school had simply acknowledged that it is not the government's place to endorse one specific religion in a public school that children are legally required to attend," said James Hardiman, the legal director for Ohio's ACLU chapter.
The case, in which the district was being represented by the Texas-based Liberty Institute, was brought before the US District Court of the Southern District of Ohio, though the school eventually agreed to the settlement rather than spend taxpayer dollars on fighting the lawsuit, said Phil Howard, the district's superintendent. The portrait of Jesus was removed in April, and both parties announced in July that they had reached a tentative agreement pending a final settlement. Under the terms of the settlement, the district will pay the money to the ACLU and Freedom From Religion Foundation for damages and legal fees.
FOJ Note: My gosh, just think of all those poor students over the last 66 years who were harmed by the picture of Jesus. They are probably deformed for life; What a Joke! If Jesus Christ was not a figure of History, then there is no such thing as reality. Once again the ACLU subverts the underpinnings of American history and heritage.
Rumsfeld: Denial of Benefits to Fallen Soldiers' Families 'Inexcusable'
Oct. 10….(Newsmax) Former Secretary of Defense Donald Rumsfeld on Tuesday said it was "inexcusable" for the Obama Administration to refuse to pay death benefits to families of the five soldiers who died in Afghanistan over the weekend. "I just can't imagine a decision-making process that would produce those outcomes," Rumsfeld, who served as Secretary of Defense under Presidents Gerald Ford and George W. Bush, told Fox News' "On the Record." "It's so unfair, to the families, to the veterans, to the soldiers." He told host Greta Van Susteren that the White House was "clearly picking and choosing what they want to do. They're making decisions that clearly fit their political agenda." The government shutdown has stopped families of fallen soldiers from receiving a $100,000 death benefit.
Shannon Collins lost her 19-year-old son to the war over the weekend. Marine Lance Cpl. Jeremiah Collins Jr. died Saturday while supporting combat missions in Afghanistan. In total, the loved ones of five military members slain over the weekend will be denied the benefit because of the shutdown, The Washington Times reported. After her son's death, Collins got a letter from the government saying the $100,000 death benefit typically issued within 36 hours of a soldier's death wasn't coming. "The government is hurting the wrong people," she told NBC's Today Show. "Families shouldn't have to worry about how they're going to bury their child," she said. "Families shouldn't have to worry about how they're going to feed their family if they don't go to work this week." The one-time lump sum of money is meant to help families with funeral expenses and offer financial support to the family until survivor benefits begin.
Across conservative circles, Rumsfeld and others voiced disgust with the refusal to the families. Lt. Col. Oliver North called it "unconscionable." "This isn't about the government shutdown," he told Fox News Channel's "The Kelly File" on Tuesday. "It's about whether the commander-in-chief gives a damn about the morale of our troops." An act of Congress is not required to authorize payments to families of the dead and wounded, North said. "All it takes is a commander-in-chief with a conscience, because the chief executive of the United States can do it with the stroke of a pen on a presidential emergency action document." Others agreed. "Impacting grieving families when they are at their absolute weakest point is just disgusting," said Joe Davis, a spokesman for the Veterans of Foreign Wars, the largest organization of combat veterans in the United States. "Veterans, military personnel, and now their families are not to be used as leverage in this political game of blame," he said.
The Department of Defense says it is aware of the problem. "The department does not currently have the authority to pay death gratuities for the survivors of service members killed in action, typically a cash payment of $100,000 paid within three days of the death of a service member," a Pentagon news release said. "Secretary of Defense Chuck Hagel assured the service leaders that he would work closely with them to address these challenges and support the service members and families impacted by these disruptions," the release said. But one foreign relations official was shocked by the lapse. "On the anniversary of America's longest war, in Afghanistan, a battle that barely brushes against most Americans' lives, soldiers heading into the fight face greater uncertainty than ever before," Gayle Tzemach Lemmon, a senior fellow at the Council on Foreign Relations, wrote on the website Defense One on Monday. "That includes the central question of what happens to their families if they don't make it home."
The death benefit is considered only transition aid until the military's survivor benefits begin, but Lemmon said the shutdown is even threatening that obligation. "If the shutdown continues into November, monthly survivor benefits are in jeopardy because the Department of Veterans Affairs has warned it will be out of cash to pay them," she wrote. "Never before has America faced a government at war and a government shutdown at the same time. Even if much of America forgets the former while enduring the latter, the grim truth of these dueling realities is that they should not coexist given Washington's central role in prosecuting America's conflicts."
Pentagon Comptroller Bob Hale was distraught over the situation, The Hill reported. "We have some heart-rending situations that we are not allowed, by law, to pay death gratuities," Hale told reporters last week, adding the "Pay Our Military Act" did not change the situation. "We've had a number of people die recently and we will be able to pay them, but not until the lapse of appropriation ends," Hale said. Besides the Marine's death Saturday, four other military members were killed Sunday by an IED in southern Afghanistan, Lemmon said.
Republican lawmakers such as Rep. Duncan Hunter of California say a bill passed right before the shutdown to keep military pay intact should include death benefits. "The Department of Defense, through a careless legal interpretation, is now mistakenly denying payments of death gratuity and other benefits to the families of those who make the ultimate sacrifice," Hunter told The Hill. "Since DoD has determined that it cannot provide this benefit, I am at a loss about why DoD did not take a more active role in notifying Congress and insisting that changes in law occur immediately," Hunter said. House GOP aides said new legislation is now being drafted to specifically fund the death benefits during the shutdown, and one aide said it could be on the House floor as soon as Wednesday, The Hill reported. Meanwhile, the shutdown also was affecting veterans' services.
The Department of Veterans Affairs on Tuesday furloughed 7,000 workers who process compensation claims, USA Today reported. As a result, the VA cut off public access to all 56 regional offices where veterans routinely walk in to file claims for compensation of combat- or other service-related wounds, injuries or illnesses.
Obama White House Illegally Obtained Taxpayer Records
FOJ Note: The Obama Administration has been waging financial warfare on many conservative Christian organizations and individuals. President Obama has sent IRS wolves after Rev. Billy Graham, and conservative critic Dr. Ben Carson, who criticized the President at the National Prayer breakfast) (It is high time to impeach this usurper of American liberty, before He proclaims himself Dictator!)
Oct. 10….(The Daily Caller) Top Internal Revenue Service Obamacare official Sarah Hall Ingram discussed confidential taxpayer information with senior Obama White House officials, according to 2012 emails obtained by the House Oversight and Government Reform Committee and provided to The Daily Caller. Lois Lerner, then head of the IRS Tax Exempt Organizations division, also received an email alongside White House officials that contained confidential information. Ingram attempted to counsel the White House on a lawsuit from religious organizations opposing Obamacare's contraception mandate. Email exchanges involving Ingram and White House officials, including White House health policy advisor Ellen Montz and deputy assistant to the president for health policy Jeanne Lambrew, contained confidential taxpayer information, according to Oversight. The emails provided to Oversight investigators by the IRS had numerous redactions with the signifier "6103."
Section 6103 of the Internal Revenue Code forbids a federal employee from "disclosing any return or return information obtained by him in any manner in connection with his service as such an officer or an employee." Federal employees who illegally disclose confidential taxpayer information could face five years in prison.
Obama To Netanyahu: Sanctions Against Iran will be Partially Lifted
| | |
| --- | --- |
| | (FOJ) This President is not only talking with, but rushing to compromise with America's sworn enemies. Perhaps the conservative political groups in America should threaten to destroy Israel too! Maybe then the President would talk with them, and give them a Tax break! |
Oct. 10….(DEBKA) President Barack Obama has notified Prime Minister Binyamin Netanyahu that his administration will soon start the partial and gradual easing of economic sanctions against Iran, Debkafile reports exclusively from its Washington and Jerusalem sources. The reduction would apply to "non-significant" yet "substantial" sanctions, the message said.
Israel is the only American ally to receive prior warning of this decision, and the only one to be briefed in detail of the understandings Washington has reached with Tehran, including Iran's concessions on its nuclear program. Neither European, nor Persian Gulf leaders led by Saudi Arabia have been let in on the scale of reciprocal concessions approved by Obama and Iran's supreme leader Ayatollah Ali Khamenei. These concessions will start coming to light when they are put on the table of the nuclear negotiations beginning in Geneva on Oct. 15 between Iran and the P5+1 group (five Security Council permanent members and Germany).
Meanwhile, high-ranking British, French and other European emissaries arrived in Jerusalem Thursday night. They said they were coming to discuss the latest developments on the Iranian question, but their real purpose was to discover the content of Obama's message to the Israeli prime minister. A high-placed American source told Debkafile early Thursday: "The American-Iranian cake is already in the oven and half done.
Obama & Talk of Impeachment
('We're telling the president you need to recognize ... you are not a dictator')
Oct. 10….(WND) As the federal government's partial shutdown, sparked by Senate Democrats' refusal to discuss budget compromises with Republicans in the House, continues, there's a word more and more members of Congress are connecting to President Obama. Impeachment.
Rep. Michele Bachmann, R-Minn., declared Tuesday that Obama has "committed impeachable offenses" and warned that America slowly is turning into a dictatorship under his leadership. "We can have an impeachment hearing in the House, and in my mind the president has committed impeachable offenses," Bachmann told talk show host Rusty Humphries in an interview that was reported by The Hill Wednesday. She described the actions of the administration, including shutting down national parks and preventing veterans from visiting war memorials, as "thuggery" and stated that the American people have had just about enough of it. "I think we could be on the cusp of seeing civil disobedience, I'm not saying I want civil disobedience, but people aren't going to take the thuggery of this president much longer," she said. "We see thuggery going on in the White House, we're not going to take it. We've drawn a line in the sand, and we're telling the president you need to recognize that you are a co-equal branch of government. You are not a dictator."
Bachmann congratulated tea party activists for putting pressure on their representatives in Congress and urged them to continue raising their voices. "What this is about is whether or not we will hold on to a constitutional republic," she said. "I want the tea party to know they made a profound difference and what they're fighting for is to see if we're actually going to be a constitutional republic or if we're going to be totally devolved into a dictatorship under somebody like Barack Obama." More than a dozen members of Congress already have raised the prospect of impeachment.
One of the others is Rep. Steve Stockman, R-Texas, who has received 435 copies of the book "Impeachable Offenses: The Case for Removing Barack Obama From Office" and plans to distribute a copy to every member of the House of Representatives. Stockman told WND that he believes the book contains information that every member of Congress should know, and he believes discussing impeachment should not be forbidden. "Enforcing the Constitution and preserving limitations on executive authority aren't just mainstream, they're the law," Stockman said.
Stockman previously told WND that the way Obama was planning to intervene in Syria was not in alignment with the Constitution. "The Constitution and the War Powers Resolution clearly require the president to seek congressional approval before engaging our military in any action other than a national emergency created by an attack on the United States," Stockman explained. He also criticized the president for flip-flopping from his 2008 campaign position in which he declared that taking America to war without congressional approval was an impeachable offense. He said that there were clear reasons why this sudden change in position took place. "Two reasons, the arrogance of power and Obama's lack of discipline. It sounds like Obama rushed to state a Syria position before seriously consulting advisers about it," Stockman stated.
In "Impeachable Offenses," New York Times best-selling authors Aaron Klein and Brenda J. Elliott expose and explain the high crimes and misdemeanors that Obama has committed during his presidency. They reveal how he has fundamentally and unquestionably abused the powers of his office and done serious, sustained and possibly irreversible injury to American society. Among the topics:
How Obamacare is not only unconstitutional, but illegally bypasses Congress, infringes on states' rights, and marks an unprecedented and unauthorized expansion of IRS power.
How Obama sidestepped Congress and already has granted largely unreported de facto amnesty to millions of illegal aliens.
How the Obama administration recklessly endangered the public by releasing from prison criminal illegal aliens at a rate far beyond what is publicly known.
The president's personal role in the Sept. 11, 2012, Benghazi attacks, with new evidence regarding what was transpiring at the US mission prior to the assaults, arguably impeachable activities in and of themselves.
Illicit edicts on gun-control actions in addition to the deadly "Fast and Furious" gun-running operation intended, the book shows, to collect fraudulent gun data.
The move toward a virtual surveillance regime with "fusion centers" and data mining and drones.
In May, Sen. James Inhofe, R-Okla., suggested Obama could be impeached over a White House cover-up after the attack in Benghazi, Libya, on Sept. 11, 2012. He told listeners of "The Rusty Humphries Show," "Of all the great cover-ups in history, the Pentagon papers, Iran-Contra, Watergate, all the rest of them, this is going to go down as most egregious cover-up in American history." But even with that searing indictment, Inhofe, too, stopped short of calling for impeachment. A lawmaker who has offered tentative support for impeachment is Rep. Jason Chaffetz, R-Utah, who said in May he considers it a possibility.
Obama Pressuring Israel to Withdraw From Jordan River Valley
Oct. 10….(WND) The Obama administration is pressing hard for Israel to give up the strategic Jordan Valley in a deal with the Palestinians, a senior Palestinian negotiator told WND. The current round of US-brokered talks is attempting to hash out the details of a plan for the valley. Obama's proposal calls for international forces to maintain security control along with unarmed Palestinian police forces, the PA negotiator said. Israel will retain security posts in some strategic areas of the Jordan Valley, according to the US plan. Previous talks incorporated an element of Jordanian authority in the Jordan Valley, but the Kingdom of Jordan is suddenly wary of participating in a future Palestinian state, the negotiator said. The Palestinian negotiator pointed to the insurgency in Syria and changes of leadership in Egypt as reasons for Jordanian reluctance to assume any security control over Palestinian areas.
The Jordan Valley cuts through the heart of Israel. It runs from the Tiberias River in the north to the Dead Sea in the center to the city of Aqaba at the south of the country, stretching through the biblical Arabah desert. The negotiator, meanwhile, said Secretary of State John Kerry is urging an all-encompassing final status deal on the Jordan Valley, West Bank and sections of Jerusalem, including the Temple Mount. Israel, on the other hand, would rather have an interim deal to ensure the Palestinians keep their side of the bargain, according to informed Israeli diplomatic sources.
Temple Mount
WND reported in July the terms of the Obama administration plan in which the Palestinian Authority and Jordan will receive sovereignty over the Temple Mount while Israel will retain the land below the Western Wall, according to a senior PA negotiator. The plan remains in effect as the basis for negotiations. The Temple Mount is the holiest site in Judaism. Israel has not agreed to the US plan for the Temple Mount, with details still open for discussion, stated the PA negotiator.
The negotiator, who is one of the main Palestinian figures leading the Arab side of the talks, further divulged Kerry's proposed outline for a Palestinian state as presented orally to Israel and the PA. He said Jordan has been invited to play a key role in the discussions surrounding both the Temple Mount and Jerusalem while it will be the PA, with some Jordanian assistance, that would ultimately receive control of some of those areas.
WND was first to report in 2007 that Jordan had been quietly purchasing real estate surrounding the Temple Mount in Jerusalem hoping to gain more control over the area accessing the holy site, according to Palestinian and Israeli officials. Meanwhile, regarding the rest of Jerusalem, Kerry's plan is to rehash what is known as the Clinton parameters. The formula, pushed by President Bill Clinton during the Camp David talks in 2000, called for Jewish areas of Jerusalem to remain Israeli while the Palestinians would get sovereignty over neighborhoods that are largely Arab. Most Arab sections are located in eastern Jerusalem.
WND previously reported the Palestinians are building illegally in Jewish-owned areas of Jerusalem, resulting in Arab majorities in some neighborhoods. When it comes to the West Bank, which borders Jerusalem and is within rocket range of Israel's main population centers, Israel is expected to evacuate about 90 percent of its Jewish communities currently located in the territory, as outlined in Kerry's plan. Israel would retain strategic security posts along with the West Bank's main blocs, Maale Adumin, Ariel and Gush Etzion. In return, Obama is calling for an exchange of territory with the Palestinians, with discussion being open for the Palestinians to possibly receive land in the Israeli Negev in the country's south.
The PA negotiator further said Israel rejected a Palestinian request that Prime Minister Benjamin Netanyahu agree not to place the final peace plan up for referendum in the Knesset. The negotiator warned that one of the toughest issues centers on control of water, with Kerry already reaching out to Turkey about the prospect of selling water at a cheaper rate to a future Palestinian state.
Assad's Forces Retaking Syrian Golan, Hezbollah Proves Its Mettle
Oct. 8….(DEBKA) Just as the Iran-backed Lebanese Hizballah sent thousands of fighting men into Syria on the sly to fight for the Assad regime in the winter of 2012, so it is now pulling them back in the same furtive fashion in small, inconspicuous bands. Debkafile's Middle East sources report that 1,500 Hizballah fighters are home out of 3,500 still awaiting repatriation last month. By early November, they are all expected to be out of Syria.
Hizballah's leaders and backers rate the operation a major success: It gave President Bashar Assad a valuable boost for his regime's survival against a major uprising. Hizballah's military involvement in the Syrian civil war went through unopposed by the US or any regional power, such as Turkey, Israel, Saudi Arabia or Qatar. And, finally, Tehran for the first time fielded a surrogate force for a winning role to determine the outcome of a conflict in one of its most important strategic arenas. Hizballah's rapid exit from Syria is the outcome of five developments in the region and beyond:
1. It signifies the close interdependence of the US-Russian understanding for Syria's chemical disarmament and the deal unfolding between the US, Russia and Iran on Tehran's nuclear program. Progress in negotiations with Iran is clearly interlocked with progress on Syria.
2. Assad and his regime are now firm enough in the saddle to dispense with Hizballah's military assistance.
3. Hizballah needs to whisk its militiamen out of Syria before the inspectors of the Organization for the Prohibition of Chemical Weapons-OPCW, the first of whom arrived in Damascus Tuesday, Oct. 1, fan out across the country and get down to work. The Lebanese Shiite group is anxious to keep its expeditionary force in Syria out of sight so as to preserve the closely guarded secrets of its makeup and modes of operation.
4. The Hizballah militia comes out of the Syrian war toughened by combat experience and well-trained in the running of regular military units in battle conditions under combined Iranian-Syrian command. In comparison, Israel's armed forces, the IDF, have not faced combat conditions in the field since the Second Lebanon War of 2006, while Hizballah, which is dedicated to destroying Israel, despite its heavy war losses, has just survived the test of fire on the Syrian battlefield.
5. At Tehran's behest, Hizballah Secretary General Hassan Nasrallah is turning his attention inward to Beirut. His assignment is to promote a political set-up that will support future accords on Syria between the US, Russia and Iran. He is therefore abandoning his strong opposition to a national unity government in Beirut and helping to get one installed.
In his latest speech Sunday, Oct. 6, at the Begin-Sadat Center of Bar Ilan University, Prime Minister Binyamin Netanyahu declared: "The goal of Iran today is to control the Middle East and beyond, and to destroy the State of Israel. That is not speculation; that is their goal."
China Warns US: Get Your Fiscal House in Order
Oct. 8….(The Independent) China, the biggest foreign creditor of the United States, has waded into the American budget crisis, warning Congress that it must resolve the political impasse over the debt ceiling without further delay. The Chinese Vice Foreign Minister, Zhu Guangyao, told America's deadlocked politicians on Monday that "the clock is ticking" and called on them to approve an extension of the national borrowing limit before the federal government is projected to run out of cash on 17 October. "We ask that the United States earnestly takes steps to resolve in a timely way the political issues around the debt ceiling and prevent a US debt default to ensure the safety of Chinese investments in the United States," Zhu told reporters in Beijing. "This is the United States' responsibility," he added.
In September 2008 China eclipsed Japan to become the biggest single foreign creditor of the US federal government. The US administration estimates that the China government holds at least $1.3 trillion of its bonds. The total could be higher because Beijing is known to hold American debt through intermediaries. And, in total, the Beijing authorities have $3.5trn of dollar-denominated assets, which would also be hit hard in the event of a default. These vast foreign exchange holdings are a by-product of China's closed financial system and persistent current account surplus, which means that most foreign currency that enters the country accumulates with the central bank. The central bank then invests the money in normally "safe" dollar assets. The vast dollar reserves are also a legacy of China's policy in recent decades of artificially holding down the value of its currency, the renminbi, in order to boost the overseas sales of its politically influential export industry. China's creditor position and its status as the world's second largest economy gives its voice some authority in Washington and Zhu made it clear that private representations had already been made. "The US is clearly aware of China's concerns about the financial stalemate and China's request for the US to ensure the safety of Chinese investments," he said yesterday.
Since the global financial crisis, which led to a sharp depreciation in the value of the dollar against the renminbi, the authorities in Beijing have been concerned about the fact that so much of their national reserves are held in the form of the American currency. China has been promoting the idea of a new reserve currency to replace the greenback, with some analysts suggesting that the Renminbi could one day take its place.
Zhu stressed that it was vital, not only for China but the wider global economy, for America to resolve its budget impasse. "Safeguarding the debt is of vital importance to the economy of the US and the world," he said. Referring to a similar deadlock in 2011, which led to a downgrade of the US AAA credit rating by the Standard & Poor's agency, Zhu said: "We hope the United States fully understands the lessons of history."
Netanyahu Exposes Ties between Palestinian Leadership, Nazis
(In a surprisingly powerful and frank speech, Prime Minister says conflict with Palestinians began in 1921, not 1967.)
Oct. 7….(Arutz) In a surprisingly powerful and frank speech at Bar Ilan University, delivered in a calm and almost informal manner, Prime Minister Binyamin Netanyahu tied between the Palestinian national movement and the Nazi regime in Germany. At the heart of the oration was the determination that Arab rhetoric notwithstanding, the "territories" and "settlements" are not the heart of the territorial conflict between Jews and Arabs, but that the conflict stems from the historic refusal of the Arabs to accept a Jewish state.
Netanyahu provided quotes and evidence showing that the supreme leader pf the Palestinian Arabs in the first half of the 20th century, Mufti Hajj Amin al-Husseini, was actively involved in encouraging Adolf Hitler and his henchmen in their project of annihilating the Jewish people.
The Jewish-Palestinian conflict began, said the prime minister, in 1921, when Arabs attacked Beit Haolim in Yafo (Jaffa), which housed new Jewish immigrants. They murdered several Jews, including famed writer Yosef Haim Brenner. "My own grandfather had arrived at Yafo, to the same house, one year earlier," said Netanyahu. "This attack was not against territories or settlements," he noted. "It was against the immigration of Jews to the Land of Israel." The prime minister went on to list Arab pogroms against Jews in 1929, when the Jewish community in Hevron was annihilated "with endless cruelty," and later in 1936-39. In 1947, the Arabs refused to accept a partition plan that gave the Jews a state, he said. In 1967, again, Arab nations formed "a ring of strangulation" around Israel, but then, too, "there were no territories. There was no occupation. Unless Tel Aviv and Yafo are occupied."
Moving on to the present day, Netanyahu noted that he recently heard Iran's representative "muttering half heartedly" about the crimes of the Nazis, and then going on immediately to say that the Jews must not be allowed to use the Nazi issue in order to commit crimes against the Palestinians. The historical truth is the opposite of this presentation, he said. He then began quoting numerous historical sources showing that the Mufti was "one of the initiators of the Holocaust of the Jews of Europe," and that he was constantly encouraging the Nazi leadership to annihilate the Jews, throughout the war. He cited evidence that the Mufti even visited the gas chambers at Auschwitz with Adolf Eichmann. "The Mufti is still a greatly admired figure in the Palestinian national movement," said Netanyahu. "These are the weeds that need to be uprooted," he said. "The root of the conflict is the deep resistance among a hard core of Palestinians to the right of the Jewish people to its own state in Israel." Netanyahu hinted that this is something that the Palestinian negotiators are unwilling to state in the current negotiations, and made it clear that unless they do so, the negotiations cannot succeed.
The Iranian fog
Regarding Iran's nuclear program, Netanyahu said: "The position of the international community should be like this: We are ready to reach a diplomatic solution but only one which dismantles Iran's ability to develop nuclear weapons." He explained that nuclear disarmament means "no centrifuges for the enrichment of uranium and no plutonium reactor, and as long as Iran has not dismantled from its centrifuges and reactors, do not ease the sanctions. On the contrary, add to them." "The truth is simple and it cuts through the fog they are trying to spread around here," he explained. "If they want peace they will agree. If they don't want peace, they won't agree. If they dismantle, they'll receive an easing of sanctions, if they don't, they won't."
WEEK OF SEPTEMBER 29 THROUGH OCTOBER 5
Netanyahu: Ayatollah Khamenei 'Heads a Cult'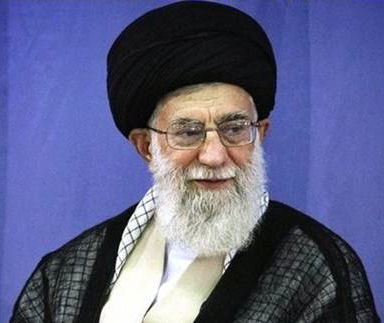 (PM tells NBC that Iranians are pro-Western but governed by supreme leader, not Rouhani; tells PBS that Israel, Arab states can form alliance to thwart Iran)
Oct. 4….(Times of Israel) Prime Minister Benjamin Netanyahu took to the US airwaves Wednesday, persistent in his effort to convince the international community that Iranian President Hasan Rouhani's charm offensive at the UN last week was an act meant to cover up Iran's nuclear weapons ambitions. "Everybody knows that Iran wants to destroy Israel and it's building atomic bombs for that purpose," Netanyahu told NBC's Andrea Mitchell. "You don't want to be in a position where this messianic, apocalyptic, radical regime that has these wild ambitions but nice spokesmen, gets away with building these weapons of mass destruction." Asked by Mitchell whether he ran the risk of overstating the threat and isolating Israel from the rest of the world that wants to see a diplomatic solution to the nuclear issue, the prime minister answered in the negative. "No, no, I want a diplomatic solution, but one that actually dismantles Iran's nuclear program," he said.
Netanyahu dismissed the notion that Rouhani was freely elected, saying Iranians would topple the regime if they could. "These people, the Iranian people, the majority of them are actually pro-Western," he stated, adding, "But they don't have that. They're governed not by Rouhani, they're governed by Ayatollah Khamenei. He heads a cult. That cult is wild in its ambitions and its aggression." Netanyahu had extended his trip to the US by an extra day, with the aim of speaking to as many US media outlets as possible about the Iranian nuclear threat.
Speaking to PBS's Charlie Rose, Netanyahu said that Arab states have a historic opportunity to ally with Israel to advance regional security, stability and peace in the face of the Iranian threat. Netanyahu emphasized his commitment to national security and urged caution when dealing with Iran. "We just have to make sure that in this state of flux, we do the right things and not the wrong things. Because we can easily upset the applecart in a way that we won't be able to put it back together," he told PBS. "We cannot do that, we have to be very responsible, buck the trends, don't go by fashion. If you govern by fashion and you govern by the kind of editorials you're gonna get, you'll get good editorials and later you'll get good eulogies." "My responsibility is to ensure the survival, security, longevity of the one and only Jewish State. I will do that pursuing peace, and I'm prepared to make historic compromises," Netanyahu said, perhaps alluding to ongoing peace talks with the Palestinians. Despite this, he said he would "never compromise on Israel's security."
On Monday, with a US government shutdown looming, Netanyahu spent hours with President Barack Obama at the White House discussing Iran and making sure the US would keep up the pressure on the regime in Tehran. On Tuesday, Netanyahu vowed at the UN General Assembly that Israel would stop Iran's nuclear drive on its own if necessary. "Israel will never acquiesce to nuclear arms in the hands of a rogue regime that repeatedly promises to wipe us out," he said. Still, he stressed, he did not dismiss the diplomatic-sanctions route. "We all want to give diplomacy with Iran a chance to succeed," he said.
On Wednesday, Rouhani responded unequivocally to Netanyahu's UN speech, promising to continue what Iran insists is a peaceful nuclear program with "full power." "Israel is upset to see that its sword has gone blunt and Iran grows more powerful day by day," Rouhani told reporters in Tehran, according to the semi-official Fars News Agency.
Netanyahu's Message Prophetically (not politically) Correct at UN
Oct. 4….(Israel Today) It is yet to be seen whether or not Prime Minister Benjamin Netanyahu's speech at the UN gained any diplomatic or political ground for Israel. The message, however, was certainly ground-breaking. On the floor of the United Nations General Assembly, in front of the nations of the world, Netanyahu quoted from the Bible no fewer than five times. Surely more than any other speech in UN history. (Abraham, Isaac and Jacob) Calling up the fathers of faith, Israel's Prime Minister pronounced to all that it is not the United Nations, nor the United States, nor a slipshod "two-state solution" that will establish the Jewish people in their ancestral homeland, but only the promises of the God of Israel as spoken in His word to their forefathers. For Israel's Prime Minister, it seems, God's word is as politically correct and relevant today as ever. "The Persian king Cyrus issued a famous edict in which he proclaimed the right of the Jews to return to the land of Israel and rebuild the Jewish temple in Jerusalem."
In this brilliant admonition of Iran's anti-Israel madness, Netanyahu pointed out that it was the Persian King Cyrus himself who supported the return of the Jewish people to Israel. How shrewd of the Prime Minister to remind the Iranian people that they themselves were instruments in God's hands to fulfill His plan to establish the Jewish people in the Land of Israel. What a stunning rebuke of a regime that regularly threatens to destroy the Jewish State.
Like the prophets of old, Netanyahu directly confronted that ancient enemy of Israel calling upon them to abandon the path of fighting against God's will concerning the Jewish people. Fighting against the purposes of God will only backfire in the end. For "presidents of Iran have come and gone," said Netanyahu, "and yet we re-established our sovereign state in our ancestral homeland, the land of Israel."
Apparently, Israel's Jewish Prime Minister also reads the New Testament. This quote taken directly from the Gospel of Matthew suggests that the true nature of Israel's foes will be revealed by their actions, as seen in the following verse in Jesus' sermon: "By their fruits shall ye know them."
After systematically recalling a long list of the new Iranian president Rouhani's murders, killings and terror over the years, Netanyahu exposed the "brazen contrast, this extraordinary contradiction, between Rouhani's words and Iran's actions."
One could almost picture Jesus himself over-turning the tables in the Temple as Netanyahu tried to shake the world's leaders out of their apathy and wake them up to the imminent dangers of Iran's deceitfulness. Abandoning all politically correct diplomacy, he stunned the weary diplomats in the General Assembly, exposing lie after lie of Iran's deceptive "charm offensive" and denouncing it as a "rogue regime." "Israel will stand alone"
Asher Intrater, a Messianic Jewish leader in Israel, pointed out that when Netanyahu declared in his speech that if necessary Israel would stand alone to defend herself against the Iranian nuclear threat, the Prime Minister was referring to a prophecy in Deuteronomy 33:28. The prophecy reads, "Then Israel shall dwell in safety, the fountain of Jacob alone, happy are you O Israel! Who is like you, a people saved by the Lord."
Constantly under pressure from the nations of the world, Israel's prime minister seems to have internalized the profound truth that more than any other nation in the world Israel must trust in the Lord for her salvation. "I will plant them upon their soil never to be uprooted again"
Quoting from the Prophet Amos in English and then in Hebrew, Netanyahu made it clear to all who are listening that no threat, nuclear or otherwise, will remove Israel from the Land. For the Lord Himself has established His people here. "The people of Israel have come home never to be uprooted again," concluded Netanyahu.
A Global Slaughter of Christians, but America's Churches Stay Silent
Oct. 4….(Kirsten Powers) Christians are being singled out and massacred from Pakistan to Syria to the Nairobi shopping mall. Kirsten Powers on the deafening silence from US pews and pulpits. As Egypt's Copts have battled the worst attacks on the Christian minority since the 14th century, the bad news for Christians in the region keeps coming. On Sunday, Taliban suicide bombers killed at least 85 worshippers at All Saints' church, which has stood since 1883 in the city of Peshawar, Pakistan. Christians were also the target of Islamic fanatics in the attack on a shopping center in Nairobi, Kenya, this week that killed more than 70 people. The Associated Press reported that the Somali Islamic militant group al-Shabab "confirmed witness accounts that gunmen separated Muslims from other people and let the Muslims go free." The captives were asked questions about Islam. If they couldn't answer, they were shot. In Syria, Christians are under attack by Islamist rebels and fear extinction if Bashar al-Assad falls. This month, rebels overran the historic Christian town of Maalula, where many of its inhabitants speak Aramaic, the language of Jesus. The AFP reported that a resident of Maalula called her fiancé's cell and was told by member of the Free Syrian Army that they gave him a chance to convert to Islam and he refused. So they slit his throat.
Nina Shea, an international human-rights lawyer and expert on religious persecution, testified in 2011 before Congress regarding the fate of Iraqi Christians, two-thirds of whom have vanished from the country. They have either been murdered or fled in fear for their lives. Said Shea: "In August 2004, five churches were bombed in Baghdad and Mosul. On a single day in July 2009, seven churches were bombed in Baghdad. The archbishop of Mosul, was kidnapped and killed in early 2008. A bus convoy of Christian students were violently assaulted. Christians have been raped, tortured, kidnapped, beheaded, and evicted from their homes."
Lela Gilbert is the author of Saturday People, Sunday People, which details the expulsion of 850,000 Jews who fled or were forced to leave Muslim countries in the mid-20th century. The title of her book comes from an Islamist slogan, "First the Saturday People, then the Sunday People," which means "first we kill the Jews, then we kill the Christians." Gilbert wrote recently that her Jewish friends and neighbors in Israel "are shocked but not entirely surprised" by the attacks on Christians in the Middle East. "They are rather puzzled, however, by what appears to be a lack of anxiety, action, or advocacy on the part of Western Christians." As they should be. It is inexplicable. American Christians are quite able to organize around issues that concern them. Yet religious persecution appears not to have grabbed their attention, despite worldwide media coverage of the atrocities against Christians and other religious minorities in the Middle East.
It's no surprise that Jews seem to understand the gravity of the situation the best. In December 2011, Britain's chief rabbi, Lord Jonathan Sacks, addressed Parliament saying, "I have followed the fate of Christians in the Middle East for years, appalled at what is happening, surprised and distressed, that it is not more widely known." "It was Martin Luther King who said, 'In the end, we will remember not the words of our enemies, but the silence of our friends.' That is why I felt I could not be silent today." Yet so many Western Christians are silent. In January, Rep. Frank Wolf (R-VA) penned a letter to 300 Catholic and Protestant leaders complaining about their lack of engagement. "Can you, as a leader in the church, help?" he wrote. "Are you pained by these accounts of persecution? Will you use your sphere of influence to raise the profile of this issue, be it through a sermon, writing or media interview?" There have been far too few takers.
Wolf and Rep. Anna Eshoo (D-CA) sponsored legislation last year to create a special envoy at the State Department to advocate for religious minorities in the Middle East and South-Central Asia. It passed in the House overwhelmingly, but died in the Senate. Imagine the difference an outcry from constituents might have made. The legislation was reintroduced in January and again passed the House easily. It now sits in the Senate. According to the office of Sen. Roy Blunt (R-MO), the sponsor of the bill there, there is no date set for it to be taken up.
Wolf has complained loudly of the State Department's lack of attention to religious persecution, but is anybody listening? When American leaders meet with the Saudi government, where is the public outcry demanding they confront the Saudis for fomenting hatred of Christians, Jews, and even Muslim minorities through their propagandistic tracts and textbooks? In the debate on Syria, why has the fate of Christians and other religious minorities been almost completely ignored?
In his letter challenging US religious leaders, Wolf quoted Lutheran pastor Dietrich Bonhoeffer, who was executed for his efforts in the Nazi resistance: "Silence in the face of evil is itself evil. Not to speak is to speak. Not to act is to act." That pretty well sums it up.
Syrian General: Assad Sent Chemical Weapons to Hezbollah
Oct. 3….(WND) Defected Syrian Brigadier General Zaher al-Sakat says Assad has no real intention of handing over his chemical weapons. A former Syrian general has revealed how he defected after being given orders to use chemical agents on unarmed civilians, and claimed that Bashar al-Assad was already in the process of hiding his chemical weapons stockpile in anticipation of the start of an internationally-led disarmament program.
In an interview with CNN, Brigadier General Zaher al-Sakat said that a "strategic decision" had been made to use lethal chemical agents against civilians and rebel forces, and that as such the order had to have come directly from the commander-in-chief of the Syrian armed forces - President Bashar al-Assad. He recalled how, following an order from his commanding officer to use chemical weapons, he replaced the lethal agents with a harmless but powerful-smelling cleaning bleach, and buried the chemical warheads in the ground. He further claimed that the regime had no intention of handing over its chemical weapons arsenal, and would instead seek to deceive the international community by granting access only to certain "known" facilities, whilst continuing to hide its chemical weapons at secret locations. "The locations of most of the scientific research centers in Syria and the storage facilities are known and under surveillance," he said, "Thus, he [Assad] will give up those centers and facilities for sure without lying. That said however, Bashar al-Assad will not give up the chemical stockpile."
General al-Sakat also backed up claims made last month by Syrian opposition sources, which alleged that the Assad regime was already in the process of dispersing its weapons and passing them on to Hezbollah, as well as to Iran, via neighboring Iraq. He said that rebel "intelligence" spotted "twenty eight large trucks moving from Jdeedet Yabous, toward Lebanon, then to Hezbollah, which were heavily guarded. They also found in the Frouqlus area more than fifty large Mercedes and Volvo trucks, also heavily guarded, moving in the direction of Iraq." Sakat told the interviewer that rebels had decided not to attack the convoys, to avoid a potential lethal chemical spillage. Both Hezbollah and the Iraqi government have strongly denied the allegations.
Israeli experts have long worried about the possibility of Islamist groups from either side of the conflict, whether Iranian proxies such as Hezbollah, or radical Sunni Muslim factions, gaining possession of Syria's chemical stockpile, fearing those arms could be used against Israel.
Here's Real Reason Obama Threatened Syria
(Mideast expert: President bringing 'charm offensive' to major terror sponsor)
Oct. 3….(WND) Longtime Middle East expert Dr. Mike Evans says Iran is not directing a charm offensive at President Obama, but the US is deliberately making nice with Iran in a move that will only reassure the mullahs there that the US has no intention of doing anything to prevent them from acquiring nuclear weapons.
New Iranian President Hassan Rouhani uses much less incendiary language than former President Mahmoud Ahmadinejad. The change in tone even prompted the Obama administration to seek a public handshake at the opening of the United Nations General Assembly last week. The Iranians refused, but Obama subsequently spoke by phone with Rouhani. Most experts see all this as an effort by the Iranians to convince the US and other critics of its nuclear program that it has no intention of developing nuclear weapons and get the Western powers to lift crippling economic sanctions. Evans told WND that conventional wisdom is wrong. "I don't really see this as a charm offensive by Iran. I see this is a charm offensive by President Obama," said Evans, a longtime personal friend of Israeli Prime Minister Benjamin Netanyahu. He believes Obama never had any intention of attacking Syria over allegedly using chemical weapons. "Obama did this to try to send a signal to Iran that he was serious and also to send a signal to Netanyahu to get Netanyahu to back down from attacking Iran. He knew Netanyahu was ready. He knew the window was open, and he didn't want him to do it. So this was more saber-rattling for Iran and Netanyahu's benefit than for the Syrians," he said. "President Obama's not going to do a thing against Iran," Evans said. "He's going to let Iran go nuclear. The reason he's going to let them is he wants a quid pro quo. He wants to be an anti-war president. He wants to get out of the Middle East. In order to do it, he needs the world's largest terrorist organization to give him a free pass to quit attacking in Iraq, to quit attacking in Afghanistan and back off a little bit. That's what he's going for. Nothing else. He could care less if Iran goes nuclear or not."
Evans met with Iranian diplomats last week while they were at the United Nations. Those diplomats reportedly divulged a two-headed diplomatic strategy of the Iranian regime. "They said they propose to the president that they be the intermediary between the US and Syria. I'm thinking, 'What did you just say? You want to be the mediator to solve the Syrian crisis?' That's the fox solving the crisis with the chickens. That's No. 1," Evans said. "No. 2, they told me that they anticipate to begin negotiations (over the nuclear program) in three to six months with Obama. Well, why three to six months? In three to six months, Iran will pass the threshold if they continue with enough enriched uranium to build a bomb," he said. "Their plan is to stall and delay this thing and try to checkmate Netanyahu so he can't do anything. Listen, it worked."
Evans said the softer diplomatic tone from Iran succeeded in attracting all the coverage at the UN, and Netanyahu's address was ignored by the media as a result of the Iran angle and coverage of the partial government shutdown in the US He also said Israeli officials are very concerned about America's apparent unwillingness to confront Iran and intent to prevent an Israeli strike. "They're absolutely horrified," he said. "I just came from Israel. They know what's going on. They know the game they're playing. They're not going to have a partner with Obama. Obama's got his eyes on being a historical anti-war president. He's never going to confront Iran. It's just never going to happen. Period." Evans added, "Israel is alone right now. They're alone and they know it. Netanyahu knows it, too. I don't believe Netanyahu's message that he gave at the UN was to the Iranians, to the world or to the American people. I believe his message was to the Israelis. He was speaking to his base, supporting and strengthening his base for what he's staring squarely in the face and knows he has to do."
Much attention was given to last week's offer from the Obama administration for a public handshake between Obama and Rouhani at the UN Iran rejected the offer and Obama later called Rouhani for a brief phone conversation. Evans said those gestures were very telling and emboldened Iranian leaders. "What they saw is the president bowing down. By the president calling Iran's new (president), the former head of security that was over the Khobar Towers bombing and the Buenos Aires Jewish Community Center bombing, by calling this mad mullah and congratulating him on his fraudulent election and all the other stuff he said was basically showing the weakness of the American president and empowering them and letting them know they have another Jimmy Carter in office on steroids," Evans said. "When Jimmy Carter was in office, he wire-transferred $7.9 billion from the Federal Reserve with 20 cooperating banks to the Bank of England to buy back the hostages. So why should Iran do anything except be rewarded for misbehavior? That's what happened the last time," he said.
Iranian President Playing Obama to Buy Time to Build Bomb
Oct. 2….(Newsmax) Iran's new president, Hasan Rouhani, is telling President Barack Obama what he wants to hear while buying time to build a nuclear bomb, says John Bolton, former UN ambassador and current senior fellow at the American Enterprise Institute. "Just as Vladimir Putin had played him for a fool over Syria, Mr. Obama was initially snubbed by Iranian President Hasan Rouhani despite frantic White House efforts to produce a handshake," Bolton writes in a Sunday op-ed in The Wall Street Journal. It's not the first time Rouhani has played the West, Bolton writes. Rouhani was Iran's chief nuclear negotiator from 2003 to 2005, when he successfully followed the same playbook. "By offering what appeared to be concessions, Iran acquired precious time and legitimacy to overcome scientific and technical glitches in its nuclear-weapons program, particularly at Isfahan's uranium-conversion facility," Bolton wrote.
Rouhani even boasted of his successes in article and speeches. In 2006, Rouhani said, "by creating a calm environment, we were able to complete the work on Isfahan." Bolton ticked off a list of what he described as Obama's failures over the past year. Mr. Obama failed in his stated objective to oust Syria's Assad regime from power; failed to impress Assad that his 'red line' against using chemical weapons was serious; failed to exact retribution when that red line was crossed; failed to rally anything but small minorities in either house of Congress to support his position; and failed to grasp that agreements with the likes of Syria and Russia prolong, rather than solve, the chemical-weapons problem," Bolton writes. Iran's ayatollahs know, Bolton said, that Obama's "all options on the table" threat against their nuclear program carries no weight.
Netanyahu: Israel Will Stand Alone Against Iran if Necessary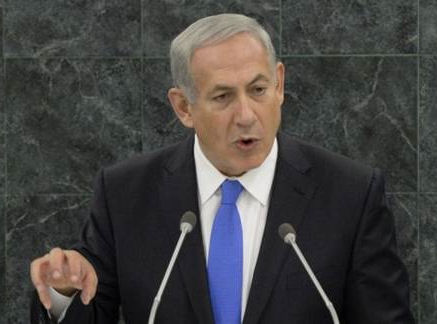 Oct. 2….(Times of Israel) Israeli Prime Minister Benjamin Netanyahu addressed the UN on Tuesday, calling on the world to keep up the pressure on Iran, including sanctions, and explaining why the regime cannot be trusted. "Israel will stand alone if it needs to," he told the General Assembly. The Times of Israel live-blogged the speech and surrounding developments. During his half-hour address, the prime minister vowed to prevent Iran from acquiring nuclear weapons, if need be by launching a preemptive strike at the regime's nuclear facilities.
Deputy Foreign Minister Ze'ev Elkin said Tuesday that Israel believes the Iranian nuclear dispute could be solved diplomatically, but asserted Jerusalem would not hesitate to strike if it felt the international community's efforts to curb the regime's reach for an atomic bomb failed to deliver results. "If Israel is forced to stand alone, Israel will stand alone," he said. Elkin said that Netanyahu's "standing alone" comment meant that Israel is prepared to do the job the world is not prepared to do. "That means two very simple things: one, that the State of Israel will not allow Iran to acquire a nuclear weapon. We prefer for this problem to be solved through diplomatic means by the international community. But if there will be no choice, and the world doesn't do its work, then Israel will have to do the job. Secondly, the prime minister said that for diplomacy to work, two conditions must be met: the pressure on Iran will have to stay strong and the sanctions won't be reduced. Because it works." "There also needs to be a real military threat, alongside the diplomatic option," the deputy foreign minister continued. "It worked for Syria, it could perhaps work for Iran. If the world doesn't place the military option clearly enough before the Iranians, then it is possible the State of Israel will be the one to do it."
Likud MK Tzachi Hanegbi, also speaking to The Times of Israel near the UN headquarters in Manhattan Tuesday, said Netanyahu's vow to stand alone was the speech's "most dramatic part, because it marked the first time this was said in public, and not in private." Israel never expected the international community to intervene militarily to thwart Iran's nuclear ambitions, he said. "But our anticipation was that the United States, if the negotiations failed, would employ the military option the president spoke about so many times, that it is not taken off the table. But we saw recently that the president has a clear and unequivocal position, just like in the Syrian case."
After having issued a military threat against Syria in the wake of an August 21 chemical gas attack that killed over 1,000 people, Obama said he would first consult with Congress before giving an order to strike. "Sometimes he has all kinds of constraints placed on him, like Congress or the American public opinion," said Hanegbi, a former minister and current member of the Knesset Foreign Affairs and Defense Committee. "Therefore, the prime minister told the Iranians: do not delude yourselves. Even if the Americans will refrain from acting against you, we will know how to defend ourselves, with our own forces." However, the military option will only be considered once it becomes clear that diplomacy has failed, he emphasized. Hanegbi, who is considered close to the prime minister, also acknowledged that Netanyahu's speech included a "hardening of positions" regarding Jerusalem's demands toward Iran, as for the first time he required that Iran close its uranium enrichment plant in Natanz, located south of Qom and Arak. Any "meaningful" diplomatic solution to the Iranian nuclear standoff would require four steps, Netanyahu had said: "First, cease all uranium enrichment. Second, remove from Iran's territory the stockpiles of enriched uranium. Third, dismantle the infrastructure for nuclear breakout capability, including the underground facility at Qom and the advanced centrifuges in Natanz. And, four, stop all work at the heavy water reactor in Arak aimed at the production of plutonium." In recent days, his four conditions included closure of the Qom and Arak facilities but Tuesday's speech for the first time included the demand to close Natanz as well. "Apparently, what can be done in Qom can also be done in all other facilities," said Hanegbi.
Obama and Netanyahu Fail to Bridge Gaps on Iran's Nuclear Program
Oct. 1….(DEBKAfile Exclusive) Analysis President Barack Obama and Prime Minister Binyamin Netanyahu's get-together at the White House Monday, Sept. 30 turned into an amicable joust over their differences on how to handle Iran's nuclear program without bridging them. As a friendly gesture to Israel, Obama said that no options, including the military one, were off the table for preventing Iran attaining a nuclear weapon, on which he and Netanyahu were agreed. He also agreed that Iran must prove its sincerity in actions, not just words. But they were nowhere near the "same page" as US officials have claimed. The prime minister insisted that Iran must dismantle its military nuclear program altogether and halt the production of enriched uranium. And if Tehran continued to develop its program while conducting negotiations, sanctions must be tightened. Obama did not endorse those demands.
Whereas Israel is convinced that if Iran is not stopped right now, it will reach the breakout capacity to assembly a nuclear bomb whenever it chooses, the US president would be satisfied with an Iranian pledge to refrain from weaponizing its nuclear assets. Netanyahu noted Israel's situation was different in that it lived under a threat of annihilation by Iran. Debkafile reported Monday before the Obama-Netanyahu meeting under the caption Netanyahu will not regain Israel's voice in headlong US-Russian-Iranian nuclear diplomacy:
Although a face to face between prime minister Binyamin Netanyahu and President Barack Obama is obviously worthwhile for both countries, the prime minister need not expect to deflect the president from his pursuit of a nuclear deal with Tehran when they meet Monday, Sept. 30. At best, he will come away with soothing assurances that any new intelligence he presents will be seriously looked into. But he can't hope for real substance for two reasons:
1. Obama can no longer turn away from the path he has set himself, because he is driven by the ambition to prove that international problems can be solved without military force and solely by good will, negotiations and diplomacy.
2. After convincing Russian President Vladimir Putin that he means what he says and is not planning to repeat his "mistaken" US military involvement in the 2011 Libyan civil war, Obama removed a major obstacle in the way of a US-Russian deal on Syria's chemical weapons.
It is now the turn for Washington, Moscow and Tehran to continue the process with a parallel consensual deal on Iran's nuclear program. From Tehran, the US and Russia might be seen to be preparing to impose a nuclear settlement on Iran in the same way as they did for Syrian President Bashar Assad's chemical weapons. However, if that is what is contemplated, Obama and Putin will soon find Tehran is not Damascus, and the ayatollah in Tehran is a completely different proposition from his Syrian ally.
The wily supreme leader Ali Khamenei in fact sees his chance of turning the situation around to the Islamic Republic's advantage. He grasps that the American and Russian leaders are in a hurry to reap the results of the Obama administration's decision to forswear a military option for bringing Tehran round. Their headlong quest for quick results gives Tehran the leverage for extracting previously withheld concessions on its nuclear program, such as extreme flexibility on its enriched uranium production and stocks.
Netanyahu may hear Obama promising to stand by his demand that Iran stop enriching uranium and export the bulk of its stocks, or surrender it for destruction like Syria's chemical weapons. But he will also discover that Obama and Putin are running ahead together at breakneck speed after dropping Israel by the wayside. And the negotiations with Iran behind the scenes, and continuing in Geneva on Oct. 15 with the five Security Council powers and Germany, are more than likely to produce a compromise unacceptable to Israel.
Iran and Russia will have to make some concessions for a deal. But so too will the United States, and the uranium enrichment issue will loom large in the way of an agreement unless Washington gives way on that point. Obama has already covered much of this ground in secret contacts with Tehran. The tempo of the negotiations, dictated by Obama and Putin, will make it easy to blur facts and the present minor concessions as major achievements. Secretary of State John Kerry and Russian Foreign Minister Sergey Lavrov are already smoothing the way for the understandings to come with messages that fit neatly into world media headlines. Sunday, Kerry echoed President Rouhani's of a nuclear accord achievable in months. At the same time, mindful of the Obama-Netanyahu meeting Monday, the US Secretary said in a TV interview, "A bad deal is worse than no deal," while US Ambassador Dan Shapiro assured Israelis in a radio interview Monday morning "The US and Israel share the same goals, preventing a nuclear-armed Iran." Meanwhile, last month's buzz phrase for the Syrian accord, which called for "a credible military option" to underpin the understanding, has been quietly mothballed in both the Syrian and Iranian WMD context.
Hamas Next Mideast Domino to Fall In Islamic Civil War?
(Plans afoot to topple Gaza's Islamic rulers)
Oct. 1….(WND) Hamas is growing increasingly concerned about the prospects of its future rule in the Gaza Strip following the ouster in July of Egyptian President Mohamed Morsi of the Muslim Brotherhood. The Tamarod movement that organized the anti-Morsi protests in Egypt has now called for the removal of Hamas from power. Tamarod has announced a mass demonstration slated for Nov. 11 to attempt to bring down Hamas, the declared Palestinian branch of the Muslim Brotherhood. Nov. 11 marks the anniversary of the death of Palestinian Liberation Organization leader Yasser Arafat. Hamas has claimed the rival Fatah party is behind Tamarod's Gaza Strip activism. In response, Hamas has been holding a series of military parades in Gaza in an attempted show of strength. At least one of the parades was held in close proximity to the Egyptian border.
According to Middle Eastern security sources speaking to WND, an ongoing Egyptian military operation against the smuggling tunnels along the Egypt-Gaza border has helped precipitate a financial crisis in Gaza with widespread reports of a lack of elementary products. Hamas is taking the blame for the economic downturn. Feeling the heat, Hamas has sought to open a new front against Israel by launching a series of attacks from the Fatah-controlled Gaza Strip, the security sources said.
Earlier this month, Israel Defense Forces solider Sgt. Gal Gabriel Kobi, 20, was killed by a Palestinian sniper outside the Tomb of the Patriarchs in Hebron. Unverified reports claimed Fatah's Al-Aqsa Martyrs Brigade terrorist group claimed responsibility for the attack. According to the informed security sources, Hamas funded the Hebron attack and directed the shooting using members of Fatah's Al Aqsa Brigades who were working for Hamas. The information underscores the issue of Hamas infiltration of the Fatah militias.
Iran Calls Netanyahu a 'Liar' Who Is ''Politically Isolated'
(Israel and Iran may be the only two countries that tell each other what they really think, without diplomatic niceties. Tehran calls Netanyahu a liar after he warned that Iran tries to deceive the world.)
Oct. 1….(Jewish Press) Iran's charm offensive stopped at the Israeli border Tuesday with its foreign minister calling Prime Minister Binyamin Netanyahu a "liar" who is "politically isolated." Regardless of nods of agreement from more than a few people in Israel who would say the same concerning domestic issues, the "call it like I see it" accusations by Foreign Minister Mohammed Javad Zarif are a bit refreshing after all of the "white lies" and charades played out by the American and Iranian presidents and Prime Minister Netanyahu. It all started, this time around, when Iranian President Mohammed Rohani's speech at the United Nations last week was in total contrast to the insults and arrogance of his predecessor Mohammed Ahmadinejad. The world lost a big advantage with the end of the regime of Ahmadinejad, who at least said what he really believes, ugly or not. Rohani's replacing Ahmadinejad is like Mahmoud Abba's replacing Yasser Arafat. Instead of Arafat's hip on the holster and direct orders to carry out terrorists attacks, Abbas dresses up in a Western costume with peace-and-love dialogue in English while inciting in Arabic. Now we have Rouhani speaking with President Barack Obama on the phone for 15 minutes, setting the foundation for "negotiations" that are going to get as far as the "peace process" while Iran continues to work its way towards nuclear capability. Rohani sweet-talked the West, and Obama poured on the honey at the United Nations without mentioning that "all options are on the table," meaning that military force could be used to stop Iran's nuclear ambitions. He saved that comment for his chat with Prime Minister Netanyahu, who refrained from saying what he thinks by telling the president to get off his bottom and start bombing the "red line" that he drew a year ago at the United Nations. "I believe that it's the combination of a credible military threat and the pressure of those sanctions that has brought Iran to the negotiating table," he said, giving up the chant that negotiations are simply a way to give Iran more time to make the red line a distant memory. But when it comes to Iran and Israel, each country tells it as it is. "We have seen nothing from Netanyahu but lies and actions to deceive and scare, and international public opinion will not let these lies go unanswered," Zarif said in an interview with Iranian television broadcast on Tuesday. "For 22 years, the Zionist regime has been lying by repeating endlessly that Iran will have the atomic bomb in six months," Zarif added. "After all these years, the world must understand the reality of these lies and not allow them to be repeated." Zarif also said the Prime Minister is the "most isolated man at the UN" as he prepared to give his General Assembly. The diplomatic deceit practiced by the United States and Iran might be a way to mark time until sanctions convince Iran to ditch its nuclear weapons program. It also might a way to mark time until Iran ditches negotiations and builds a nuclear weapon aimed at Israel.
---