WEEK OF JANUARY 26 THROUGH FEBRUARY 1
Hamas Moving to Take Over East Jerusalem
Jan. 30….(Israel Today) Israel's leading daily newspaper, Yediot Ahronot, ran a feature story this week warning that the nation's capital is quietly changing from "Jerusalem of Gold" to "Jerusalem of Hamas." It seems the Palestinian terrorist organization has been successfully establishing itself as the municipal director of the eastern half of Jerusalem in recent years.
According to an indictment brought against Hamas in the Jerusalem District Court, the terror group has succeeded in mobilizing activists in a variety of fields, including religious, education and financial services. The goal has been to "bring the local Palestinian population closer to the ideology of Hamas, and to build institutions with the aim of advancing its goals and expanding its circle of supporters."
In order to accomplish this, Hamas literally established an alternative municipality in eastern Jerusalem. With the Arab areas divided into seven sectors, Hamas officials were busy providing services and assistance to local residents as though they run the city. Hamas has also been organizing educational and other social events as a means of disseminating its message.
Israeli officials see in all this an effort to emulate the success of Lebanon's Hezbollah, a terrorist militia that through a combination of social services and brute force managed to reach the highest levels of political power.
Kerry's Peace Plan: Divide Jerusalem
Jan. 30….(Israel Today) US Secretary of State John Kerry is about to bring over six months of frantic shuttle diplomacy to a climax by presenting a firm American proposal for peace between Israel and the Palestinians. That according to New York Times columnist Thomas Friedman, who is close to the Obama Administration. "After letting the two sides fruitlessly butt heads for six months, Kerry' now planning to present a US framework that will lay out what Washington considers the core concessions Israelis and Palestinians need to make for a fair, lasting deal," Friedman wrote on Tuesday.
As the columnist explains it, the US plan sees Israel withdrawing from Judea and Samaria in stages, but not from 100 percent of the territory. Large Jewish settlement blocs would be left intact and under Israeli sovereignty, and Israel would compensate by surrendering some of its territory to the Palestinian Authority. Jerusalem would be divided, and the eastern half recognized as the capital of "Palestine." Speaking of recognition, Israel would be explicitly acknowledged as the nation state of the Jewish people. The proposal does not allow for the mass entry of so-called "Palestinian refugees" into Israel.
For those familiar with the conflict, as Friedman purports to be, the proposal and his eager approach to it are baffling. How many times does Palestinian leader Mahmoud Abbas have to reject the notions of recognizing a Jewish state or relinquishing a Palestinian "right of return" before America will take him at his word? Abbas has staked his political legacy on achieving a "right of return" for Palestinians to Israel-proper, and has been so adamant about never calling Israel a "Jewish state" that it is somewhat unreasonable for anyone to expect him to change his mind now. And those aren't the only insurmountable obstacles.
Kerry and Friedman seem to be forgetting about Hamas, which on Tuesday issued a statement reiterating that it would never accept a two-state solution or give up even "one inch of the land of Palestine," which the group considers to include the entirety of the Land of Israel. Nor can Hamas' extreme positions be ignored, as the group has demonstrated its ability to win Palestinian elections and ascend to the highest positions of power, be it through democratic processes or force of arms.
There is also the matter of Israeli Arabs who would become Palestinian citizens as part of the proposed land swaps. Almost to a man, Israeli Arabs and their representatives in the Knesset have rejected such an outcome. Last but not least, Israeli Jews have made it abundantly clear in surveys carried out over the past two decades that they will not accept the re-division of their ancient and sacred capital. Any prime minister who agrees to such a concession is very likely to be voted out of power before he or she has a chance to actually implement the agreement.
Obama Vows to Act Without Congress
(President Obama seeks to make himself a dictator)
Jan. 30….(FOJ) President Obama vowed Tuesday to use the power of the pen to chip away at his agenda in 2014, making clear he'll sidestep Congress "wherever and whenever" he can while also lowering his sights for what is achievable at this stage in his presidency. In his State of the Union address, Obama stopped short of proposing any sweeping new initiatives. He renewed his call for Congress to approve an immigration overhaul "this year," but for the most part narrowed his focus to smaller-ticket items he's vowing to do on his own. Wherever and whenever I can take steps without legislation to expand opportunity for more American families, that's what I'm going to do." Thematically, Obama focused his remarks on income inequality and American workers. (socialism, or more appropriately, communism) America is on the brink from having changed from its original constitutional republic into a socialist democracy, and from there into an outright totalitarian communist state. How much CHANGE are Americans going to put up with?
President's Brother Malik Obama Declares Muslims Will Destroy Israel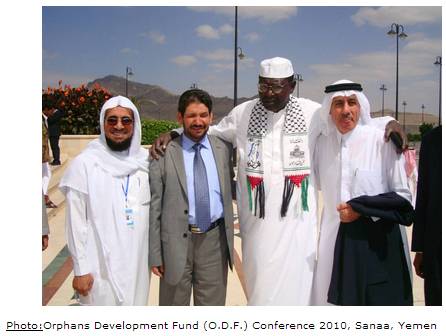 Jan. 30….(Voice For A Free America) The Barack H. Obama Foundation was fast-tracked to IRS tax-exempt status at the same time that the IRS was abusing numerous Tea Party and conservative groups. While those groups' tax-exempt applications were taking two years and mountains of paperwork and invasive queries about their memberships and activities, the Barack H. Obama Foundation won its status in just 30 days. That status was back-dated 38 months, which is against the law. Malik Obama is Barack Obama's half-brother, but he is close enough to the president to have been the best man at Barack and Michelle's wedding. He has also visited the White House, and is president of the Barack H. Obama Foundation.
The President's half brother is shown in this photo wearing a scarf. The scarf is a Hamas scarf. Hamas is a designated terrorist group according to the US State Department. It has held that status since 1997. The text on the scarf that the president's brother is wearing in the 2010 photo reads, "'Jerusalem is ours, WE ARE COMING!'" It also includes a map of Palestine that reads "From the river to the sea!"
Obama Establishing Security Zones in Syria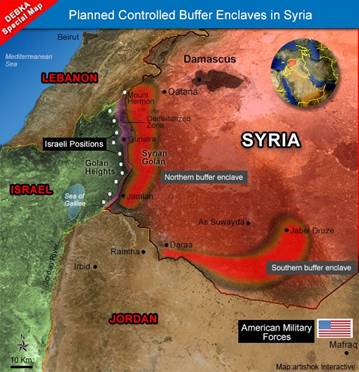 Jan. 30….(DEBKA) The Obama administration announced Tuesday, Jan. 28, that selected Syrian rebel militias would receive American light weapons including anti-tank, but not anti-air, rockets. And Friday, Jan. 24, an Israeli intelligence officer disclosed that his government was "rethinking" its neutrality policy in the Syrian war owing to the massing of 30,000 al Qaeda fighters on its Syrian border. Debkafile's intelligence and counter-terror sources say these disclosures add up to a strong shift in the US and Israeli governments' non-intervention policies on the Syria conflict. That shift appears already to be evolving into joint action for a limited military venture on Syrian soil, not by the deployment of their own troops, but through Syrian rebel militias unassociated with radical Islamist organizations.
These rebels are already taking delivery of American and Jordanian arms and training, and receiving logistical, medical and possibly intelligence assistance from Israel. Mostly local militias, they are assigned with manning two security buffer zones taking shape in southern Syria and warding off attempts by al Qaeda-linked Jabhat al-Nusra and the Islamic State of Iraq and the Levant (ISIS) to reach Jordanian and Israeli borders. The main thrust of this American plan is to create security zones for sealing those borders against both Bashar Assad's army and the various Islamist militias including al Qaeda, by means of local anti-Islamist rebel groups provided with arms, funding and logistical aid allotted respectively by the US, Israeli and Jordan.
Israel for instance will carry on proffering medical aid and evacuating injured Syrians from the south, its most conspicuous form of support. The plan has taken around 10 months to mature, starting from the deployment of 15,000 US special forces troops at the King Hussein Air Base at Mafraq in April 2013. The incoming units set about converting parts of the base into facilities for Jordanian military instructors to drill Syrian rebel fighters, before sending them back to Syria equipped with American weapons. Two security sectors are taking form in South Syria.
One enclave, 45 km long and 75 km wide in the southwest, is wedged between the Jordanian and Israeli borders. The difficulty is its situation on the edge of Druze country, where 180,000 tribesmen living in 120 scattered villages, have taken care to stay out of the Syrian civil conflict and held back from acting against the Assad regime, thus far. But initial Al Qaeda encroachments on their territory may have persuaded Druze leaders to get off the fence. If they do decide to throw in their lot with the US-backed rebels controlling this buffer zone, the enclave will acquire strategic depth and this part of southern Syria would grow into a powerful military entity capable of standing up to Assad's and al Qaeda forces alike.
The second enclave is being rolled out further north (see map), to eventually give Syrian rebel militias control of a 30-km wide strip running the 60-km length of the Syrian-Israeli Golan border which, including Quneitra, has a population of around 300,000. Eventually, US planners expect to connect the two buffer zones as a safe haven and stronghold in southern Syria for moderate Syrian opposition elements, safeguarded by US, Israel and Jordanian military support.
Who's 'Godless' Now? Russia's Putin Says it's The US
(Putin seizes on issue of traditional values, calls the US and Europe morally bankrupt)
Jan. 30….(WND) At the height of the Cold War, it was common for American conservatives to label the officially atheist Soviet Union a "godless nation." More than two decades on, history has come full circle, as the Kremlin and its allies in the Russian Orthodox Church hurl the same allegation at the West. "Many Euro-Atlantic countries have moved away from their roots, including Christian values," Russian President Vladimir Putin said in a recent keynote speech. "Policies are being pursued that place on the same level a multi-child family and a same-sex partnership, a faith in God and a belief in Satan. This is the path to degradation."
In his state of the nation address in mid-December, Mr. Putin also portrayed Russia as a staunch defender of "traditional values" against what he depicted as the morally bankrupt West. Social and religious conservatism, the former KGB officer insisted, is the only way to prevent the world from slipping into "chaotic darkness." As part of this defense of "Christian values," Russia has adopted a law banning "homosexual propaganda" and another that makes it a criminal offense to "insult" the religious sensibilities of believers. The law on religious sensibilities was adopted in the wake of a protest in Moscow's largest cathedral by a female punk rock group against the Orthodox Church's support of Mr. Putin. Kremlin-run television said the groups "demonic" protest was funded by "some Americans." Mr. Putin's views of the West were echoed this month by Patriarch Kirill I of Moscow, the leader of the Orthodox Church, who accused Western countries of engaging in the "spiritual disarmament" of their people. "The general political direction of the Western political elite bears, without doubt, an anti-Christian and anti-religious character," the patriarch said in comments aired on state-controlled television. "We have been through an epoch of atheism, and we know what it is to live without God," Patriarch Kirill said. "We want to shout to the whole world, 'Stop!'" Other figures within the Orthodox Church have gone further in criticizing the West. Archpriest Vsevolod Chaplin, a church spokesman, suggested that the modern-day West is no better for a Christian believer than the Soviet Union.
Soviet authorities executed some 200,000 clergy and believers from 1917 to 1937, according to a 1995 presidential committee report. Thousands of churches were destroyed, and those that survived were turned into warehouses, garages or museums of atheism. "The separation of the secular and the religious for a state is a fatal mistake by the West," the Rev. Chaplin said.
Islamic Gunmen Storm Church Sunday Service in Nigeria
(Muslims Kill 22 Christians as Scores Murdered By Terrorists Across Nigeria)
Jan. 29….(Christian Post) Twenty-two Nigerian Christians were killed in an attack after gunmen entered a church service armed with weapons and explosives on Sunday. Boko Haram, a Nigerian Islamic terrorist group seeking to eradicate Christianity from the African country and spread Muslim Shariah law, has been blamed for the mass shooting in the village of Waga Chakawa in Adamawa state, and also for violence that killed 52 people in Borno state at the weekend, the BBC has reported. Terrorists reportedly attacked the village of Kawuri and detonated explosives while merchants were shutting down the crowded market. They also set alight to the homes of residents in the town, with residents still inside many of the houses. Ari Kolomi, who fled his home in Kawuri to Maiduguri, the Borno state capital, described the destruction left by the group as devastating. "No house was left standing. The gunmen were more than 50; they were using explosives and heavy-sounding guns," Kolomi told the Associated Press, adding that he was unsure if any of his relatives had made it out of the village alive.
The majority of Nigeria's Christians live in the southern part of the country, while the north is a predominantly Muslim region. Christians living in Yobe, Borno and Adamawa, the country's three north-eastern states and also the regions where Boko Haram is most active, are particularly vulnerable to violence.
In May 2013, the Nigerian government ordered emergency rule for all three states with the hopes of better cracking down on the terrorist organization. Yet it is questionable whether the law has mitigated the violence. Since May, more than 1,200 people have been killed from fighting related to Boko Haram and Fulani herdsman. The ethnic Fulani herdsmen, some of whom come from outside the country, have been accused of colluding with Boko Haram, which also has ties to Al-Qaeda. The groups have used bombings, mass shootings and kidnappings in order to terrorize the Christian communities and drive them out of their homes.
According to Ann Bulwalda, the executive director of the Jubilee campaign: "Approximately 60 percent of the world's Christians that were killed for their faith [in 2013 were] in Northern Nigeria."
In an op-ed for the Wall Street Journal last week, Orji Uzor Kalu, the former governor of Abia state, said fighting against Boko Haram was not only in the best interests of Nigerian Christians, but also should be a subject of international concern. "As the world globalizes, jihadist factions such as Boko Haram align in-kind and gain both the intelligence and the capacity to strike in increasingly urban centers and beyond national borders," Kalu wrote. "We must make no mistake: This destabilizing network is a global problem, larger in scope and indeed in mission than the international community may presume. It is not just going to go away."
In 2013, the US government officially designated Boko Haram a terrorist organization.
Obama White House Petitioned to Have Muslim Holidays Recognized in School Year
Jan. 29….(It Makes Sense) Everyone falls under some religious ideology, whether it be Christianity, Islam, secular humanism or even atheism. With that said, there is a petition posted at the WhiteHouse.gov site calling for recognizing Muslim holidays during the school year by the government education system. According to the White House petition: With the growing population of Muslims in the United States of America (including first, second, third, and fourth generation) we believe it is high time that Muslim holidays are recognized by schools throughout this nation. Unfortunately many Muslim families are forced to choose between their children's education and their religious obligations. Muslim school children and staff deserve the same benefits afforded to the followers of other faiths. We call on President Obama to support this petition and advance the inclusiveness of our great nation.
I have given warning about what Islamists do as they grow in number before. I have also reported that, unlike many so-called Christians in America, these people will force their ideology on the culture, not integrate into it. Their goal is one of world dominance. We saw this last year how the Council on American-Islamic Relations (CAIR), a Muslim Brotherhood front group, pushed for, and got, a change in public school policy to get special treatment for Muslim students. As a result Dearborn government schools implemented a policy which fully accommodates student-led prayer in all the schools, as well as unexcused absences for students who leave early on Fridays for Jumu'ah prayers.
That wasn't all. So that Islam wouldn't have any competition from the Christian community, it openly opposed the advertising of a local private Bible Study class (something that use to actually be a part of American education).
CAIR/Hamas has also been putting pressure on Montgomery County schools in Maryland to observe Islamic holidays. Additionally, the Muslim community in New York City (remember that city attacked on 9/11 by the faithful of Islam?) are pushing for schools to be closed on Islamic holidays and the new mayor Bill de Blasio will, no doubt, be only too happy to advance their agenda. Contrary to what Barack Obama and his Homeland Security Advisor Mohamed Elibiary say, America was founded as a Christian nation.
Nothing about Islam has any place here in America. Nothing. It is the death-cult ideology of a totalitarian, demon-possessed, murdering, thieving pedophile. I'm amazed that people would even want to have anything to do with Islam knowing who its founder was and what it teaches. If you don't have a clue about Islam, I would suggest just starting with this one article so that you get a clear position on just how Islam views those outside of its ideology.
While the petition must garner 100,000 signatures in order to be addressed by the White House, which, by the way is infested with Islamists and supporters of the Muslim Brotherhood, including the man in the Oval Office, you may be surprised to discover that this petition, though started only a day before, has twice the signatures than does a petition to rescue Sgt. Bowe Bergdahl, who was captured by the Taliban in Afghanistan and has been left to rot there by the current administration.
America, is this what you are going to sit back and take from Islam? Having it rammed down your throats and those of your children? I hope not. With all of the legislation moving against the Federal government by the states, I'm wondering how long it will be until the states start exercising their power and eliminating the practice of Islam as Publius Huldah has outlined we do. With the push to advance the recognition of Islamic holidays in the government run schools, it's high time God fearing parents removed their children from these indoctrination centers and demand that their tax dollars not support in any way the teachings of Islam.
Israeli Minister Calls for 'Third Jewish Temple' in Al-Aqsa Compound
Jan. 28….(World Bulletin) The Israel Minister of Housing and Construction Uri Ariel on Friday expressed his wish to see the construction of a "Third Temple" in the Al-Aqsa Mosque compound in occupied Al-Quds (East Jerusalem). According to the Alray Palestinian News Agency, Uri Ariel said "The first Temple was destroyed in 586 BCE, the second Temple in 70CE, and ever since the Jews have been mourning its loss." He then went on to say "Al-Aqsa Mosque is currently in place of the temple, despite the temple being much holier than it. Al-Aqsa Mosque is only the third most holy mosque in Islam." "Now that Israel has once again become a Jewish sovereign state, there have been occasional calls to rebuild the Temple," he added.
Palestinians who have stated their desire to see Israeli occupying forces retreat out of East Jerusalem back to their 1967 borders are suspicious of so called archeological excavations taking place under the Al-Aqsa Mosque compound. They believe the works are destabilizing the foundations of the Al-Aqsa Mosque, and have already reported damage to the building.
In recent months, the Al-Aqsa Mosque compound has been subject to numerous raids by far-right Jewish settlers under the protection of Israeli security forces, who have performed Jewish rituals on the site. On a number of occasions last year, the Israeli authorities banned Muslim congregational Friday prayers at the mosque.
Israeli Minister Calls for Third Temple to be Built
(Potentially explosive statement by Jewish Home's Uri Ariel breaks taboo against damaging status quo on Temple Mount)
Jan. 28….(Times of Israel) An Israeli government minister from a nationalist religious party called Thursday for the Jewish Temple to be rebuilt on the Temple Mount in Jerusalem. The statement from Housing and Construction Minister Uri Ariel (Jewish Home) breaks a long-standing taboo on high-ranking government officials speaking about changing the fragile status quo on the holy and contested esplanade, and will likely draw ire from official Israeli circles and anger the Arab and Muslim world.
Speaking at an archaeological conference next to the West Bank settlement of Shilo and quoted by Maariv, Ariel called for a third Temple to be built on the site, which today is home to the Dome of the Rock and the al-Aqsa Mosque and is considered Judaism's holiest site and Islam's third holiest. "We've built many little, little temples," Ariel said, referring to synagogues, "but we need to build a real Temple on the Temple Mount." The Jerusalem site was home to Judaism's first and second Temples, both of which were destroyed, the second one in 70 CE. The idea of building a third Temple, while popular among some religious and right-wing Jews, is considered outside mainstream Israeli discourse by most.
Last year, Jewish Home MK Zevulun Orlev also called for the rebuilding of the Jewish Temple, saying that removing the Dome of the Rock and al-Aqsa Mosque would mean that the "billion-strong Muslim world would surely launch a world war." However, he added, "everything political is temporary and there is no stability."
Jews are currently banned from praying on the Temple Mount by the Jordanian department of endowments, known as the Wakf, which administers the plaza surrounding the al-Aqsa Mosque and the Dome of the Rock.
Palestinians have denounced the plan as desecration. They say it is part of the Israeli regime's ongoing attempts to distort the Arab and Islamic history. Palestinians argue that al-Quds is the capital of a future Palestinian independent state, and that its heritage should remain intact.
Is TBN….. Anti Bible Prophecy?
Jan. 28….(Prophecy News) Why does the Trinity Broadcasting Network continue eliminating end times ministers on their network? Founder of EndTime Ministries and host of End of the Age, Irvin Baxter is yet another minister in the growing list who has been silenced by the largest Christian network on TV. In his January 21st announcement, Baxter declared: "You probably have heard by now about the passing of Paul Crouch, founder and President of TBN. Paul believed strongly in EndTime Ministries and was a great friend of our program. With his departure, his wife Jan has assumed the management of TBN. I have never met Jan but apparently she does not have a strong interest in Bible prophecy. As a result, our program, as well as several other prophecy programs on TBN, has been discontinued. Wednesday, January 15th was our last time to air. I wanted you to know because many of you watch our program, "End of the Age", on TBN. We can continue to be viewed on the Church Channel, which belongs to TBN, the Daystar Network, TCT and on other venues."
It began with Hal Lindsey in January of 2006, when the International Intelligence Briefing notified TBN that he would not return due to, what he considered to be, 'efforts to muzzle his opinions about radical Islam.' Lindsey, best selling Christian end times author, had anchored the program for 12 years on the world's largest Christian network. Then, in August of that same year, Zola Levitt Presents, a long-running, weekly TV program often critical of the jihadist principles within Islam, was also canceled by Trinity Broadcasting Network. TBN producers claimed it was due to their efforts to gratify its growing audience in the Arab world.
A few years later, in 2011, well known prophecy teacher, Jack Van Impe, was discharged over his criticism of Christian leaders Rick Warren of "The Purpose Driven Life" fame, and Robert Schuller from the now defunct Crystal Cathedral after they adopted a policy often referred to as "Chrislam," which involves finding common ground between Islam and Christianity. In most cases those efforts to "reach out" to Muslims involves incorporating the beliefs or practices of Islam into their Christian organizations. Several churches have allowed Muslim Imams to pray and preach from the pulpit to their congregations with Brian McLaren of the emerging church movement even taking part in the Islamic Ramadan celebration.
When TBN refused to run a program where Van Impe highly criticized leaders like Rick Warren and Robert Schuller for their Chrislam efforts, he announced, "I Will Not Be Silenced! I will not allow anyone to tell me what I can and cannot preach." He added, "When I see heretical teaching leading to apostasy, I will speak out. The Bible says 'All scripture is given by inspiration of God, and is profitable for doctrine, for reproof, for correction, for instruction in righteousness:' (II Timothy 3:16). The Apostle Paul also gives instructions in Titus 1:9-11, 13 'Holding fast the faithful word as he hath been taught, that he may be able by sound doctrine both to exhort and to convince the gainsayers. For there are many unruly and vain talkers and deceivers … Whose mouths must be stopped, who subvert whole houses, teaching things which they ought not, for filthy lucre's sake. Wherefore rebuke them sharply, that they may be sound in the faith.'"
Although Islam was not listed in the reasons given for Irvin Baxter's recent departure from TBN, it is noteworthy to mention that he too spoke out often against Islam in his programs. Has TBN become fearful of end times prophecy teachings? Or, are they more concerned with political correctness, afraid they might offend Muslims and pro-Muslim/Chrislam advocates?
Grammy Awards Displays Decadence and Demonism
Jan. 28….(FOJ/mixed) The music industry's top night turned into the big day for 34 couples on Sunday as Madonna and other stars presided over a mass wedding in a celebration of gay marriage. The 34 couples, some same-sex, some opposite-sex and diverse in race and appearance, exchanged rings before the Grammy's stage at Los Angeles' Staples Center, which was momentarily transformed into a brightly lit church with a gospel choir.
The Grammy-nominated song has been embraced by marriage equality campaigners as momentum builds in a growing number of countries and US states to allow same-sex partners to tie the knot. Macklemore and Lewis, who racked up four Grammys including the prize for best new artist, were joined halfway through their song by one of the gay community's most enduring icons, Madonna. Sporting a white suit and cowboy hat, Madonna sang the high-energy chorus of her 1986 song "Open Your Heart." The marriages were made official by Queen Latifah, who is authorized to perform weddings in California.
US awards ceremonies have increasingly embraced gay rights in recent years, with the Oscars stereotypically viewed as a top television event for the gay community. The Hollywood movie and music industry is obviously a mechanism by which liberals and traditional culture subversives use their status to promote anti-Christian ideals. The whole scene of the Grammy awards show reminds me of the arrogant, debased self pleasure seeking crowd at the base of Mount Sinai when Moses descended the mountain with the law of God. Modern American pop culture is just a modern version of Sodom and Gomorrah, and the promoters and producers of today's music and movie culture are being empowered by demonic forces to cram their filth down everybody's throats, like it or not
30,000 Al Qaeda Fighters Are Now in Syria
(Israel re-evaluates its neutrality in civil war)
Jan. 27….(DEBKAfile Special Report) In a special briefing to foreign correspondents Friday, Jan. 24, a high-ranking Israeli intelligence officer, speaking on condition of anonymity, reported that more than 30,000 al-Qaeda-linked fighters are active in Syria, a huge increase over the 2,000 jihadis present there two years ago. With jihadis in control of Syrian territory on Israel's northern borders, the high-ranking officer said "many discussions are taking place behind closed doors about the possibility of rethinking its strategy" of neutrality in the Syrian civil war. The inference drawn from this disclosure is that, for the first time in Syria's three-year civil conflict, Israel is ready to embark on cross-border military action to stem this direct threat.
In his briefing, the Israeli officer stressed that the Islamic rebel groups massing in Syria have openly threatened to turn their sights on Israel after toppling Assad. He went on to report that another 1,200 Al Qaeda-affiliated fighters have taken up a presence in the Hamas-ruled Gaza Strip. Furthermore, coordination has deepened among Al Qaeda's branches in Syria and Egyptian Sinai, where its local Salafist supporters have formed a jihadist coalition calling itself Ansar Beit al Maqdis (the Jerusalem Front). This front carried out four terrorist attacks in Cairo Friday, killing at least 6 people and injuring more than 60. It exhibited for the first time a capacity for coordinated terrorist attacks inside the Egyptian capital. Last week, Sinai Salafists fired two Grad missiles at the Israeli town of Eilat, after a rash of attacks on Israeli forces and a numerous lethal assaults on Egyptian military targets in Sinai.
The IDF has never before released figures on the scale of Al Qaeda's deployment in Syria, or revealed its concentration on the Israeli border. The policy overhaul the officer described offered the rationale for potential Israeli intervention in Syria in order to push the jihadist menace back from its northern towns and villages.
Israel Will be Targeted after Syria and Iraq
Thousands of foreign fighters from across the Muslim world, as well as Europe and North America, have flocked to Syria to bolster the al-Qaeda-linked groups operating in Syria. They have big plans to establish a big independent Islamic state at the heart of the Middle East. This is the conclusion of intelligence experts, according to Debkafile's counter-terror and military sources. This state is intended in the first instance to devour large swathes of Iraq and Syria, before the founders turn their sights on Israel and Jordan. However, if their first goal of toppling the Assad regime is frustrated by the Russian-Syrian-Iranian-Hizballah alliance, they are ready to reverse this order and go straight for Israel. Four radical Islamist fighting groups are active in the Syrian civil war:
1. Jabhat al-Nusra, also known as the Nusra Front, operates under direct orders from the top, the Al Qaeda leader Ayman al-Zuwahiri. Last week Shin Beit reported foiling a plot he had hatched for a mixed team of jihadists to carry out three terrorist operations in Israel. Local Palestinians and al Qaeda terrorists coming in from Turkey or Syria and the Russian Caucasian republics were to blow up the US Embassy in Tel Aviv as well as the Convention Center and a bus route in Jerusalem. This disclosure provided the background for the briefing the IDF offered foreign correspondents Friday.
2. The Islamic State of Iraq and the Levant (ISIS), which has captured large areas of eastern Syria, including some of its oil fields, and seized strategic districts of western Iraq, including the towns of Fallujah and Ramadi.
3. Ahram al Sham (Islamic Movement of the Free Men of the Levant). Though less known in the West, this organization has raised a force of 15,000 combatants from Al Qaeda and various radical Salafist movements. It heads the newly-formed Islamist Front of seven anti-Assad terrorist groups. While this front has separated itself from Al Qaeda and is funded and armed by Saudi Arabia, it shares the same ideology and dedication to Israel's destruction. Ahram al Sham's relations with al Qaeda have been the subject of speculation among US and Israeli intelligence specialists. The guessing was laid to rest in early January, when the group's leader Abu Khalid al-Syria admitted for the first time that he is a member of al Qaeda.
4. Jaish al-Islam (the Army of Islam). This is the largest Syrian rebel force present in the Damascus area, and Riyadh's favored group for assistance, judging from the fact that, in addition to arms and funds, Saudi intelligence has sent Pakistani military instructors to train its members.
Israel's military options in Syria
Although the IDF officer did not go into Israel's military plans for tackling the burgeoning Al Qaeda threat, Debkafile's military sources project some options.
a) Carving out secure buffer zones, permanent or temporary, on the Syrian side of the border. This would be contingent on the cooperation of local Syrian militias willing to rid their lands of Al Qaeda incursions.
b) Air and ground strikes against jihadist border concentrations.
c) Deep thrusts inside Syria and Iraq to block al Qaeda forces' advances to threaten the Kingdom of Jordan.
d) Targeted assassinations of top al Qaeda commanders.
e) Thwarting jihadist drives to extend their conquests of strategic areas of Syria for use as springboards against Israel. One example is Jebel Druze, whose population has preserved neutrality and stayed out of the Syrian civil war.
Israel's recourse to military action against the jihadist threat from Syria would require learning US military tactics for combating terrorists in Afghanistan and Pakistan. The IDF has no experience of this kind or scale of warfare. It would have to re-write its war doctrine and retrain substantial commando forces in preparation for long years of close-up combat against the jihadist enemy. Israel would also need to carefully weigh the pros and cons of a military campaign against al Qaeda's Syrian deployment, taking into consideration that resorting to a campaign against al Qaeda would ease the pressure on the Assad regime and its allies, Iran and Hizballah.
PA: No Jews Allowed in Future Palestinian State
Jan. 27….(Times of Israel) Sources in the Prime Minister's Office slammed the Palestinian Authority Sunday night for its immediate dismissal of Benjamin Netanyahu's demand, first reported by The Times of Israel, that Jewish settlers who find themselves on the Palestinian side of the border under a two-state deal should be given the choice to remain in place and live under Palestinian rule. The Palestinians' top negotiator said not a single settler would be permitted to stay in the future state of Palestine. Earlier on Sunday, an official in the PMO had told The Times of Israel that Netanyahu does not intend to uproot Jewish settlements anywhere in the West Bank, and will not force any settlers to leave, even under a permanent peace deal with the Palestinians. Rather, the prime minister will insist that settlers be given the free choice of remaining in place and living under Palestinian rule, or relocating to areas under Israeli sovereign rule. "Just as Israel has an Arab minority, the prime minister doesn't see why Palestine can't have a Jewish minority," the official added. "The Jews living on their side should have a choice whether they want to stay or not." The official was elaborating on Netanyahu's statement in Davos on Friday, that "I do not intend to remove a single settlement, [and] I do not intend to displace a single Israeli." "Nothing reveals more the Palestinian Authority's unwillingness to reach an agreement with the State of Israel than its radical and reckless reaction to an official report," the PMO sources said late Sunday. "An agreement will only be reached when the Palestinians recognize the Jewish State and only when Israel's vital security needs are guaranteed," they added.
Palestinian Authority President Mahmoud Abbas has previously rejected the idea of any Israeli settlers remaining in a future Palestinian state, insisting there can be no Israeli civilian or military presence, but on Sunday night the top Palestinian negotiator Saeb Erekat firmly reiterated that position and castigated the settlement enterprise as illegal.
Fraud Is Driving Us Closer to the Mark of the Beast
Jan. 27….(Todd Strandberg/Rapture Ready) As long as there has been money, people have used various forms of fraud to scam their way into wealth. This illicit activity has played out in a race between law enforcement and criminals. As technology has gotten better, crooks have used more complex tools to produce money that looks like the real thing.
For hundreds of years, the battle with counterfeiters evolved at a very slow pace. When the Secret Service began tracking phony bills, most of them were drawn completely by hand because printing presses were a technology that only governments could access. As printing became more abundant, criminals had greater ability to mass produce forged bank notes. The introduction of digital printers has made it very difficult for governments to stay ahead of counterfeiters. These machines are so skilled at producing fine print that the Treasury Department has had to add an increasing number of features to maintain the security of our currency. Every few years, the Treasury will come out with a new design. Technology has advanced to a point where a new form of money is needed. Here are four reasons why I think a major change will occur:
Credit Card Fraud
I'm sure most of you have read about the 110 million credit cards that were stolen from Target. The increased usage of online payment and debit cards has made this form of money a key interest for criminals. Once crooks have your account and pin number, the cards are as good as cash. They use three main methods for stealing card number information: hacking into networks, buying data from insiders, or tricking people into giving up their personal information.
3D Printing
The demise of physical currency may be the result of three dimensional printing technology. Right now, 3D printing can only work with metals and plastics, but eventually these machines will be able to work with almost any material. Someday you will be able to put a $100 bill on a scanner, and out will come a copy of the bill that is so exact, a powerful microscope would be needed to tell the difference.
Crypto-currencies
The first crypto-currency to begin trading was Bitcoin in 2009. Since then over 75 other forms of digital money have been established. They all rely on cryptography to control their creation and transfer funds. What makes them popular is the fact they are anonymous and are not linked to any government. They all have a flaw that could someday make them worthless. If someone is able to get around or decipher the code that protects these crypto-currencies, they could steal them away from their rightful owners. Some types of spyware programs could be the tool for accomplishing the task. Eventually, all forms of encryption may become vulnerable as the government develops quantum computers that can instantly decipher even the toughest codes.
Gold and Silver
Precious metals would seem to be resistant to any form of counterfeiting. So far, scientists haven't figured out a way to turn lead into gold, but some people have figured out how to make less valuable metals look like gold and silver. When precious metals reached a high in 2011, a large number of fake coins and bars were produced in China. Because some of them were coated with a layer of gold and silver on the outside, with a mix a cheap metals on the inside, only a coin expert could spot the fakes.
The mark of the beast system will be a very evil, but its resistance to fraud would make it very appealing to folks unfamiliar with Bible prophecy. If the government is able to trace all monetary transactions in the world, a thief would be unable to use force to steal someone else's money. Even if they tricked someone into handing over a $1000, the victim could appeal to the justice system to have the transaction reversed.
The War on Terror has already placed cash in a very negative light. This past week, 33 year old Conor Guckian, was arrested at the Nashville International Airport because he had $153,000 cash in his briefcase. Officials arrested him because they assumed the money was connected to drugs. Even though Mr. Guckian looked very suspicious, charging him with drug money laundering makes criminals out of everyone who carries large amounts of cash. We've come a long way since the days when author, Hunter S. Thompson, could pay for his drugs with a two million dollar check that had "cocaine" written in the memo field without the bank contacting the feds.
When I first started studying prophecy, I wondered how the Antichrist would be able to get everyone to line-up and receive the mark of the beast. Back then, there were all types of civil rights watch groups, and anything that hinted of a "big brother" move by the government was automatically shot down. Today, the watchdogs are all gone and "big brother" is your friend. All the beast would need to do is get people to take the 666 mark as an offer for a safe platform for conducting financial transactions. ("He required everyone--great and small, rich and poor, slave and free--to be given a mark on the right hand or on the forehead. And no one could buy or sell anything without that mark, which was either the name of the beast or the number representing his name" (Revelation 13:16-17 NLT).
WEEK OF JANUARY 19 THROUGH JANUARY 25
Nazareth Billboard Warns Christians Against Slandering Allah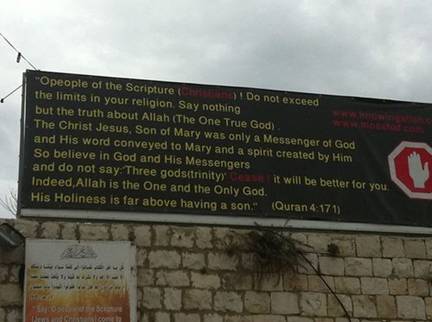 Jan. 25….(JNS.org) A large billboard in the center of Nazareth, the childhood home of Jesus, warns Christians against slandering Allah and links to a website encouraging them to convert to Islam. The billboard features an English translation of Quran 4:171 and has an Israeli stop sign on it to warn local Christians. The billboard also has links to two websites on it, including a site called knowingallah.com, which encourages conversion to Islam. "O people of the Scripture (Christians)! Do not exceed the limits of your religion. Say nothing but the truth about Allah (The One True God). The Christ Jesus, Son of Mary, was only a Messenger of God and His word conveyed to Mary and a spirit created by Him. So believe in God and His messengers and do not say: 'Three gods (trinity).' Cease! It will be better for you. Indeed, Allah is the One and the Only God. His Holiness is far above having a son," the billboard reads.
Bishara Shlayan, a prominent Christian resident of Nazareth who is attempting to start a new Israeli Christian political party, confirmed the existence of the billboard and called it "shameful." "It is very shameful to see this in Nazareth," Shlayan told JNS.org. "Nobody has spoken up about it or has tried to remove it."
Shlayan explained that Nazareth, which historically has been home to a large Christian community, has seen that community's population steadily decline as a result of a growing number of Muslims in the city. "Nazareth has always been known as a Christian city, but we were an open city and accepted everyone. Now today Christian symbols in the city have been removed and Christians are fleeing the city," Shlayan said. Shlayan believes it is important that the Israeli government and others help the Christian community in Nazareth. "We want to be declared Israeli Christians and to no longer be declared Arabs," he said.
Israel Is One of the Most Powerful Nations in the World
Jan. 25….(Arutz) Israel, the tiny nation that defied history in coming back to life after 2,000 years of exile, is among the top 10 most powerful nations in the world according to a recent research study. Market Business News recently reported on the 2012 National Power Index (NPI), released by the Foundation for National Security Research (FNSR), a New Delhi-based think tank. The study is a comprehensively revised version of the previous indexes published in India's National Security Annual Review (INSAR) since 2002.
According to the research, Israel achieved a 32.19 NPI ranking, placing it tenth on the list of the world's most powerful countries. The NPI is a quantification of a nation's power, meaning its ability to influence global events. The ranking is based on a composite of indexes of statistical analysis in terms of economy, military, diplomacy, technology and population. Each factor has a certain weight, and the composite index includes a detailed analysis of individual component. The research appraises Israel as a country of 8 million, with a GDP of $272.7 billion and 176,500 active military personnel.
Israel stands out in military capability where it is ranked 6th in the world, and technological capability where it ranks 4th. Its capabilities ranked 25 in economy, 17 in population and 19 in foreign affairs. The index study notes that Israel has the strongest military in the Middle East, and is among the world's leaders in technology and science. It also notes that Israel ranks 15 on the UN development index, illustrating the high quality of life in the Jewish state.
Unsurprisingly, The United States headed the list of most powerful nations, ranking in at 77.77 on the NPI. It was followed by China (58.66) and Russia (43.36). The remaining nations on the list were France, Japan, the UK, Germany, India and Canada in that order.
Russia (Putin) Making Hay, While Obama Smokes Pot, Plays Golf
Jan. 25….(DEBKA) Palestinian Authority Chairman Mahmoud Abbas (Abu Mazen) launched his "diplomatic intifada" against Israel and exit from the Kerry peace initiative Thursday, Jan. 23, from Moscow. His meetings with President Vladimir Putin and Prime Minister Dmitry Medvedev marked his breakaway from the US-led peace process with Israel, four months before it was due to expire, and signaled his bid for Russian backing for a Palestinian state.
The Palestinian leader's defection caught both Secretary of State John Kerry and Prime Minister Binyamin unprepared, and surprised their intelligence agencies. Putin and Abbas almost certainly planned in advance to drop their bombshell on the day both Kerry and Netanyahu were otherwise engaged at two international events in Switzerland, Geneva 2 on Syria and the World Economic Forum. The Palestinian leader began his conversation with Putin by calling Russia a "great power" that deserved to play a more prominent role in the volatile Middle East region.
For the Russian leader it was a chance to show the international community and the Obama administration that he was several steps ahead of the game on the three hottest Middle East issues, Iran's nuclear program, the Syrian civil conflict and the Palestinian bid for statehood. This move confronts Israel with two troubling concerns:
1. Russian interests could potentially encircle Israel's offshore Mediterranean gas and oil sites and Russian pipelines may block Israel's export facilities.
2. Under international law, the Palestinian Authority is not recognized as an independent state and is therefore not empowered to establish Special Economic Zones in the Mediterranean as closed areas for prospecting for oil or gas. This was one of the topics placed on the agenda of the peace talks led by John Kerry.
However, Moscow has high-handedly circumvented this obstruction by taking charge of the offshore exploration opposite Gaza, thereby proffering its Palestinian partner to the deal implicit. Russian recognition of its status as an independent national entity authorized to sign international contracts. This could be the precedent for a process of creeping Palestinian statehood without engaging Israel in negotiation.
Moscow has already proved it can get away with busting international sanctions by concluding a $1.5 bn contract with Tehran for the purchase of half a million barrels of Iranian oil a day, without incurring a word of complaint from Washington. Two weeks later, Putin and Abbas have acted together to wreck a painstaking US diplomatic initiative actively partnered by Israel for a negotiated peace accord with the Palestinians. Nabil Shaath, a Palestinian Fatah veteran, could not have put the situation more bluntly when he said Thursday night that it was time to "end the American monopoly on peacemaking, after Washington had proved incapable of imposing agreements on Israel."
Russian tactics for Syria and Iran had proved effective, he said, and there was no reason why Moscow could not perform the same function on the Israeli-Palestinian track.
The Palestinians have clearly opted to follow the examples of other Middle East leaders, ranging from Iran's Ayatollah Ali Khamenei, to Syria's Bashar Assad, Saudi King Abdullah and Egyptian strongman Abdel-Fatteh El-Sisi, in making tracks, overtly or covertly, to Moscow. They are opening the door for Russia to fill the void left by American disengagement from region under the Obama Administration.
Obama, Hillary Aided Terrorists in Egypt & Benghazi
(American President is strongly linked to Muslim Brotherhood)
Jan. 25….(WND) Two new, classified documents leaked by Egyptian security implicate President Obama, Secretary of State Hillary Clinton and former President Bill Clinton in the aiding and abetting of terrorists. The documents have been entered as evidence in the criminal trials of former Egyptian President Mohammed Morsi and other top Muslim Brotherhood leaders, scheduled to begin next month in Cairo. Walid Shoebat leaked documents provide evidence Egyptian security forces have monitored the movements and activities of Obama's half-brother, Malik Obama, and his Islamic Dawa Organization, or IDO. The security forces also have kept an eye on the dealings with the Muslim Brotherhood of Essam El-Haddad, the father of Gehad El-Haddad, a senior adviser to the Muslim Brotherhood in the United States and a former employee of the William J. Clinton Foundation.
Malik Obama's organization is the main sponsor of the effort to Islamize the Nuba area, Aswan and Luxor. "The Aswan region is a territory in southeastern Egypt that borders northern Sudan, which includes a long stretch of the Nile River," Shoebat wrote. "During the Mohammed Morsi regime, both Egypt and Sudan (under Omar al-Bashir) would have presented an opportunity to work toward the slow erasure of the border between the two nations. Such negotiations in Aswan would have predictably caused Egypt's Security Forces great concern." "Authorities within Egypt's security apparatus have warned over the past two and a half years of the movements of the Islamic Dawa Organization (IDO), based in the Sudanese capital of Khartoum, headed by businessman Kenyan owner Aboonju Obama (Malik), the elder brother of US President Barack Obama, according to security authorities who are privy to the details of the investigation. One official said the organization and its president, a close friend of the President of Sudan Omar al-Bashir, support the Muslim Brotherhood with money, as well as the international organization of the group." Walid Shoebat further notes the Al-Masry report suggested that Malik has headed not only the Kenyan branch of IDO but the Khartoum-based organization that is "overseen by Sudanese President Omar al-Bashir." Malik Obama's role allegedly includes assisting and regulating the global Muslim Brotherhood agenda.
In November, WND reported Egyptian lawyers had filed criminal terrorist charges in the International Criminal Court against President Obama in addition to the criminal terrorism charges previously filed in Egyptian courts against Malik Obama. WND reported in August that Tehani al-Gebali, the vice president of the Supreme Constitutional Court of Egypt, gave a speech and participated in an interview broadcast on Egyptian television, identifying Malik Obama as "a major architect" managing investments for the Muslim Brotherhood in Egypt.
On Sept. 7, 2011, two years before the IRS targeting of conservative groups became a national scandal, WND reported the Barack H. Obama Foundation, a 501(c)3 tax-exempt raising operated by Malik Obama in Kenya, appears to have received IRS approval one-month from the application submitted in May 2011. The IRS determination letter dated June 11, 2011, granted a highly irregular retroactive tax-exempt approval only after the group came under fire for operating as a 501(c)3 foundation since 2008 without ever having applied to the IRS for a tax determination. "Malik Obama's prominent role as Executive Director of the IDO, at minimum, implicates his brother in a serious conflict of interest matter relative to national security," Shoebat said. "That Malik was given illegal tax-exempt status by Lois Lerner may implicate his brother, President Barack Obama, as an accessory to terror funding.
In September 2013, Gehad el-Haddad, openly known to be a senior Muslim Brotherhood official who had worked for five years at the William J. Clinton Foundation, was arrested in Cairo and charged with inciting violence. Until the arrest, el-Haddad was one of the Muslim Brotherhood's top communications officials in Egypt as well as a top adviser to Morsi.
In December, Shoebat documented that el-Haddad's father, Essam el-Haddad, was also in custody in Egypt for his close association with the Muslim Brotherhood while serving as an aide to Morsi. Both father and son are now in Al-Agrab, a high-security prison in Egypt, with their assets seized by Egyptian government, while they await trial on espionage charges. The charges include working with Clinton while she was secretary of state to coordinate between the Morsi government and the Obama administration, allegedly in the interest of inciting violence in Egypt to solidify political control for key Muslim Brotherhood leaders active in Egypt as terrorist operatives. This all adds up to mean that the longtime Bill Clinton employee is one of the primary players within the Muslim Brotherhood regime, and that 'major espionage involving foreign countries' most likely includes the Obama Administration when Hillary Clinton was the Secretary of State.
Al Jazeera: Why Can't Arab Armies Be More Humane, Like Israel?
Jan. 23….(Israel Today) In a development that might shock many, Al-Jazeera has openly admitted that the Israeli army is far more humane than any Arab armed force, and far less cruel than it is typically portrayed by supposedly objective Western media.
Last week, the host of an Al-Jazeera (Arabic) news program publicly questioned why the Syrian army and its Hezbollah allies "don't they learn from the Israeli army which tries, through great efforts, to avoid shelling areas populated by civilians in Lebanon and Palestine?" Well over 100,000 people have been killed in Syria's ongoing civil war, a great many of them the victims of indiscriminate shelling and outright abuse of the civilian population.
As evidence that the Israeli army does not engage in indiscriminate shelling, the host noted that Hezbollah fighters regularly "take shelter in areas populated by civilians because it knows that the Israeli air force doesn't bomb those areas." The Al-Jazeera host even praised Israel's use of water canons and rubber bullets to break up Palestinian demonstrations, rather than the "rockets or explosive barrels" employed by the Syrian army.
Propagandists often claim that Israel indiscriminately attacks Palestinian-populated areas, and that it is a heartless and cruel occupier. More often than not, such claims make headlines around the world. But, the Al-Jazeera broadcast begs the question: If even the flagship of Arab media can look past the false accusations and acknowledge the truth about Israel's intentions and methods, why can the mainstream Western media not do the same?
Abbas In Russia To Sign Billion Dollar Energy Deal
| | |
| --- | --- |
| | (FOJ) So how is it that the PLO under Mr. Abbas in going to pay Russia for its energy deal? Why, with American taxpayer money, or course! The US and Europe have sent billions of dollars in aid to the PLO to shore up their economy, but it still remains in tatters. And now, Russia will once again reap rewards from our donations, as they are also doing in Iraq. (What an ally, what a peace partner!) |
(PLO President Abbas meets Russian PM and president to sign $1 billion natural gas project in Gaza, hails Russian 'friends of Palestine.')
Jan. 23….(Arutz) Palestinian Authority (PA) Chairman Mahmoud Abbas, while in Russia on Thursday, was reported to be signing a $1 billion natural gas project in Gaza with Russian Prime Minister Dmitry Medvedev. While exact details of the deal or start-dates for the project remain unclear, the Russian state news agency ITAR-TASS reported that Russia's natural gas giant Gazprom intends to produce 30 billion cubic meters of natural gas off the Gaza coast.
Further, Russia's Technopromexport engineering firm appears to be pursuing an oil development project near Ramallah. Russian President Vladimir Putin, who met with Abbas, said "relations between Russia and Palestine are based on a very solid historical foundation," adding "a lot needs to be done to develop the trade and economic relations between the two countries," reports Voice of Russia.
Ties between the Palestinian Liberation Organization (PLO) and the Soviet Union began in 1970, when PLO leader Yasser Arafat visited Moscow. In 1988 the Soviet Union officially recognized "Palestine" as a state, following a proclamation at the Palestine National Council in Algeria that year. Abbas for his part said Russia is "a friendly nation for the Palestinian people and it has supported Palestinians in the time of trials. It has been supporting our struggle and our efforts to put an end to the occupation and to form an independent Palestinian state."
After Lavrov visited Egypt last November, Russia signed a $4 billion arms deal with the Nile state, which was designed to specifically enable Egypt to at least achieve parity with the IDF. In terms of energy for the PA, a deal was signed two weeks ago by which Israel will supply the PA with gas for the next 20 years. The deal came despite the PA owing 820 million shekels ($235.2 million) to Israel for electricity by last June. That same month the PA was reported to be in a financial crisis, owing $4.2 billion in internal and external debt. The PA at the time was acquiring 95% of its electricity in Judea and Samaria and 75% of its electricity in Gaza from Israel.
Islamic Waqf Revises History: 'Temple Mount, Kotel are Muslim'
(Muslim group supervising Temple Mount makes new claims: King Solomon was Muslim, and the Western Wall is holy to Islam.)
Jan. 22….(Arutz) The Islamic Waqf, which supervises the Temple Mount, Judaism's holiest site, has issued a pamphlet that makes new claims regarding the Mount - arguing, among other things, that King Solomon was a Muslim and that there is no Jewish connection to either the Temple Mount or the Western Wall (Kotel). Rabbi Chaim Richman of the Temple Institute supplied Arutz Sheva with a copy of the pamphlet, which is currently being distributed to visitors to the Al-Aqsa Mosque and the Temple Mount.
In one section, titled, "Al-Buraq Wall and NOT the Wailing Wall," the pamphlet teaches, "Al-Buraq wall is part of the western wall of the Al-Aqsa mosque." The pamphlet goes on to link the wall to Islam, stating that it is known as the site where Mohammed "tied his winged steed, Al-Buraq." (According to Islamic legend Muhammed did not die but flew to heaven on a winged horse called Al-Buraq.) "Jews and some Christians, while falsely claiming it is part of their so-called 'Temple,' have made a ritual of standing in front of it, and wailing over the power they say was lost to Muslims. Despite the lack of a shred of proof to support these claims, they have turned it into a Jewish shrine since occupation in 1967, and have been conducting so-called archaeological excavations beneath it, in preparation for laying hands over the whole Mosque," the pamphlet continues.
The Temple Mount is Judaism's holiest site, and is widely recognized as the former site of the biblical Temple. The Mount is also the site of the Al-Aqsa Mosque. The "informative" pamphlet is full of "utterly ludicrous, Kafkaesque lies," Richman said. He noted that guidebooks to the holy site published by the Waqf in 1925, and again in 1950, recognized the site's Jewish history, including the existence of the Temple built by King Solomon.
Muslims Claim King Solomon was Muslim
The updated pamphlet denies historical evidence that the Biblical King Solomon ever built a Jewish Temple, offering the following argument as proof: "Solomon was just another prophet of Islam, and therefore, he could not have the authority to build a structure for the worship of any other god but Allah." In a section titled "Marwani Prayer hall and NOT Solomon's Stables" the claim that King Solomon was Muslim was reiterated. "Solomon, peace be upon him, was one of the prophets of Islam," stated the pamphlet, which accused "Jews and crusaders" of referring to an underground chamber near the Temple Mount as "Solomon's stables" in a deliberate attempt "to try to lead people into believing that the structure is part of the so-called 'temple.'" Previous Waqf pamphlets, however, referred to Solomon's Stables as "Solomon's Stables."
The pamphlet also repeatedly claimed the existence of Israeli schemes against the holy site. Regarding a continuation of the Western Wall, which the pamphlet claimed as a Muslim site called "Ribat al-Kurd," the pamphlet warned, "Occupation authorities still endanger this and other parts of Al-Aqsa Mosque."
Rabbi Richman, a long-time Temple Mount activist, noted that the Waqf's outrageous claims could indicate success in the battle for Jewish rights at the holy site. "The Muslim Waqf is terrified by the great increase in Jewish visits to the Temple Mount, and by the successful media campaign that the Temple Institute has waged in the international media clearly demonstrating the centrality of the location and its importance to the Jewish people," he explained. "In other words, we are winning, and they are trying even harder to undermine Jewish connection to the Temple Mount" as a result, he continued.
55 Million Babies Killed Since Roe v. Wade
Jan. 22….(Life News) Yesterday evening, I was sitting in my living room working while watching my sons play. I began to think about what my life would have been without them. How different I would be. How their lives have already made this world a different place since they were born. How much I would hurt if I had chosen abortion. Then, I thought of the more than 55,000,000 lives that have been taken in the US since 1973, and I became overwhelmed at the tragedy. Tragedy for the babies, their mothers, their fathers, families, and us. Who is our nation missing? What price is our society paying for the ultimate deceit of abortion? 40 years ago today, seven men on the Supreme Court decided in favor of a case presented to them from a 27 year-old, unknown, post-abortive lawyer, Sarah Weddington. That case was Roe v. Wade and, along with its companion Doe v. Bolton, it legalized abortion in all 9 months of pregnancy, for any reason, in the United States.
Today, this 27 year-old is writing to you as a survivor of that decision. The undeniable fact is that nearly a third of my generation is missing. We are missing brothers, sisters, cousins, friends, husbands and wives. You see, Miss Weddington's generation got it wrong. In attempting to correct gender inequality in the workplace and in our society, they set into motion the ultimate act of discrimination, abortion. Instead of glorifying motherhood, they pitted the mother against her child, creating an endless cycle of selfishness, pain, and deceit. But this generation is determined to set it right. We've seen the ultrasounds of our siblings, googled "abortion" and seen the bloody images, and sat with a friend as she cried about her abortion. This youth generation is the most pro-life generation of young people since 1973; we're even more pro-life than even our parents' generation. And this week our presence will be known as this generation will be the predominant participants in Wednesday's March for Life in Washington, DC and pro-life rallies across the nation.
So, what should be our goal? To bring up abortion in every conversation we can, in church, the grocery store, at school, and at the neighborhood party. To never forget about abortion, no matter how busy our lives may get or how sad or immobilized we become by this immense, overwhelming tragedy.
President Obama Needs to Get Off the Pot, and Be A Responsible Leader
Jan. 22….(Washington Times) President Obama's latest claims about marijuana are contradicted by research and official positions of the Office of National Drug Control Policy, which is part of the White House. And Mr. Obama's words have anti-drug leaders worried about negative repercussions among youth. Mr. Obama claimed to The New Yorker magazine that marijuana is no worse than cigarettes or alcohol and he promoted state efforts by Colorado and Washington to legalize marijuana, which remains illegal under federal law. The National Drug Control Policy's official stance, posted on the whitehouse.gov website, says the opposite of Mr. Obama on all counts.
For example, as documented in agency reports, marijuana smoke has significantly more carcinogens than tobacco smoke. And as reported by the government's National Institute on Drug Abuse, adolescent use of marijuana does something that alcohol does not; it causes permanent brain damage, including lowering of I.Q.
Taxpayers have spent billions of dollars warning about drugs, often about marijuana, but these efforts were dramatically undercut by the president's comments. Mr. Obama might as well have rolled that money into a joint and smoked it on national television. He told the interviewer, David Remnick, that his earlier years of prodigious puffery were "a bad habit and a vice." Yet he doesn't warn others not to follow in his footsteps. The Drug-Free America Foundation responded on its blog: "His laissez-faire attitude about legalization has drug policy and prevention experts scratching their heads in confusion as to why the president will not give clear guidance…either he is seriously ill-informed about the issue or is completely ignoring warnings from his highly-esteemed advisors." The foundation called it an "irresponsible move for such a person in the most highly-regarded position in this country."
As one government notice describes things, "confusing messages being presented by popular culture, media, proponents of 'medical' marijuana, and political campaigns to legalize all marijuana perpetuate the false notion that marijuana is harmless." They should add Mr. Obama's name to the list of confusing messengers who perpetuate false notions.
FOJ Note: President Clinton bragged about trying marijuana, but then, tried to coalesce to some voters by saying he never inhaled. Now President Obama proudly brags about his pot-smoking younger days, presumably to make himself popular with young hip voters, just like Clinton did. Sadly, neither President is a person to emulate, and neither of them is a leader, worth a pot, to you know what in.
Palestine is a Geographical Area, Not a Nationality
Jan. 22….(Eli E. Hertz) The Arabs invented a special national entity in the 1960s called the Palestinians, specifically for political gain. They brand Israelis as invaders and claim the geographic area called Palestine belongs exclusively to the Arabs. The word Palestine is not even Arabic. It is a word coined by the Romans around 135AD from the name of a seagoing Aegean people who settled on the coast of Canaan in antiquity, the Philistines. The name was chosen to replace Judea, as a sign that Jewish sovereignty had been eradicated following the Jewish revolts against Rome. In the course of time, the Latin name Philistia was further bastardized into Palistina or Palestine. During the next 2,000 years, Palestine was never an independent state belonging to any people, nor did a Palestinian people, distinct from other Arabs, appear during 1,300 years of Muslim hegemony in Palestine under Arab and Ottoman rule.
Palestine was and is solely a geographic name. Therefore, it is not surprising that in modern times the name 'Palestine' or 'Palestinian' was applied as an adjective to all inhabitants of the area between the Mediterranean Sea and the Jordan River – Palestine Jews and Palestine Arabs alike. In fact, until the 1960s, most Arabs in Palestine preferred to identify themselves merely as part of the great Arab nation or citizens of "southern Syria."
The term 'Palestinian' as a noun was usurped and co-opted by the Arabs in the 1960s as a tactic initiated by Yasser Arafat to brand Jews as intruders on someone else's turf. He presented Arab residents of Israel and the Territories as indigenous inhabitants since time immemorial. This fabrication of peoplehood allowed Palestinian Arabs to gain parity with the Jewish people as a nation deserving of an independent state. Historically, Before the Arabs Fabricated the Palestinian People as an Exclusively Arab Phenomenon, No Such Group Existed Countless official British Mandate-vintage documents speak of 'the Jews' and 'the Arabs' of Palestine, not 'Jews and Palestinians.' Ironically, before local Jews began calling themselves Israelis in 1948 (the name 'Israel' was chosen for the newly-established Jewish state), the term 'Palestine' applied almost exclusively to Jews and the institutions founded by new Jewish immigrants in the first half of the 20th century, before independence. Some examples include:
• The Jerusalem Post, founded in 1932, was called the Palestine Post until 1948.
• Bank Leumi L'Israel was called the "Anglo-Palestine Bank, a Jewish Company."
• The Jewish Agency, an arm of the Zionist movement engaged in Jewish settlement since 1929, was called the Jewish Agency for Palestine.
• The house organ of American Zionism in the 1930s was called New Palestine.
• Today's Israel Philharmonic Orchestra, founded in 1936 by German Jewish refugees who fled Nazi Germany, was called the "Palestine Symphony Orchestra, composed of some 70 Palestinian Jews."
• The United Jewish Appeal (UJA) was established in 1939 as a merger of the United Palestine Appeal and the fundraising arm of the Joint Distribution Committee.
Encouraged by their success at historical revisionism and brainwashing the world with the 'Big Lie' of a Palestinian people, Palestinian Arabs have more recently begun to claim they are the descendants of the Philistines and even the Stone Age Canaanites. Based on that myth, they can claim to have been 'victimized' twice by the Jews: In the conquest of Canaan by the Israelites and by the Israelis in modern times, a total fabrication.
Archeologists explain that the Philistines were a Mediterranean people who settled along the coast of Canaan in 1100 BC. They have no connection to the Arab nation, a desert people who emerged from the Arabian Peninsula. Contradictions abound, Palestinian leaders claim to be descended from the Canaanites, the Philistines, the Jebusites and the first Christians. They also co-opt Jesus and ignore his Jewishness, at the same time claiming the Jews never were a people and never built the Holy Temples in Jerusalem.
There Has Never Been a Sovereign Arab State in Palestine
The artificiality of a Palestinian identity is reflected in the attitudes and actions of neighboring Arab nations who never established a Palestinian state. It also is expressed in the utterances and loyalties of so-called Palestinians. Only twice in Jerusalem's history has it served as a national capital. The first time was as the capital of the two Jewish Commonwealths during the First and Second Temple periods, as described in the Bible, reinforced by archaeological evidence and numerous ancient documents.
The second time is in modern times as the capital of the State of Israel. It has never served as an Arab capital for the simple reason that there has never been a Palestinian Arab state. The rhetoric by Arab leaders on behalf of the Palestinians rings hollow, for the Arabs in neighboring lands, who control 99.9 percent of the Middle East land, have never recognized as a Palestinian entity. They have always considered Palestine and its inhabitants part of the great 'Arab nation,' historically and politically as an integral part of Greater Syria.
The Arabs never established a Palestinian state when the UN offered a partition plan in 1947 to establish "an Arab and a Jewish state" (not a Palestinian state, it should be noted). Nor did the Arabs recognize or establish a Palestinian state during the two decades prior to the Six-Day War when the West Bank was under Jordanian control and the Gaza Strip was under Egyptian control; nor did the Palestinians clamor for autonomy or independence during those years under Jordanian and Egyptian rule.
Well before the 1967 decision to create a new Arab people called 'Palestinians,' when the word 'Palestinian' was associated with Jewish endeavors, Auni Bey Abdul-Hadi, a local Arab leader, testified in 1937 before a British investigative body, the Peel Commission, saying: "There is no such country as Palestine! Palestine is a term the Zionists invented! There is no Palestine in the Bible. Our country was for centuries, part of Syria.
The US (Obama Administration) and Christian Persecution
(President Obama does absolutely nothing to protect Christians and other minorities in the Muslim world)
Jan. 20….(CHRISTIAN POST) Prominent indicators confirm that the US is the chief facilitator of the persecution of Christians around the world today. According to the recently released 2014 World Watch List, which ranks the 50 nations where Christians are most persecuted, Syria is the third worst nation in the world in which to be Christian, Iraq is fourth, Afghanistan fifth, and Libya 13th. All four countries receive the strongest designation, "extreme persecution" (other designations are "severe," "moderate," and "sparse" persecution).
Aside from being so closely and harshly ranked, these four nations have something else in common: heavy US involvement. Three, Iraq, Afghanistan, and Libya, were "liberated" thanks to US forces, while in the fourth, Syria, the US is actively sponsoring "freedom fighters" against the regime, many of whom would be better labeled "terrorists." The Syrian situation alone indicts US foreign policy. According to Reuters: Open Doors, a non-denominational group supporting persecuted Christians worldwide, said on Wednesday it had documented 2,123 "martyr" killings, compared with 1,201 in 2012. There were 1,213 such deaths in Syria alone last year, it said. "This is a very minimal count based on what has been reported in the media and we can confirm," said Frans Veerman, head of research for Open Doors. Estimates by other Christian groups put the annual figure as high as 8,000.
While most Americans are shielded from the true nature of the war by the US media's reluctance to report on it, Arabic media, websites, and activists daily report and document atrocity after atrocity, beheadings and bombed churches, abducted nuns, Christians slaughtered for refusing to convert to Islam, and countless abducted for ransom or rape, at the hands of those whom the US supports. It's enough to point out that "the largest massacre of Christians in Syria," to quote a top religious leader, was left wholly unreported by any major US news network.
At any rate, the statistics speak for themselves: Syria, which used to be religiously tolerant, is now, in the context of the United States' trying to bring "democracy" to it, the third worst country in the world in terms of "extreme persecution" of Christians. The Blaze reports that Dr. David Curry, president of Open Doors, charged that the Obama administration has essentially declined to make the protection of religious minorities a priority. "There are many instances where the vacuum of leadership and spokesmanship has created a real problem," said the human rights leader. "I would say that every significant data point on this year's '2014 Watch List' is worse, and I think a factor in it is a lack of leadership from Western governments including the US in terms of religious freedom."
But it's worse than that. Far from taking any action or providing leadership, or simply ceasing to support the terrorists responsible, the Obama administration recently tried to go to war with Syria on behalf of the "freedom fighters," amazingly, in the name of "human rights." (Apparently the unsubstantiated rumor that Assad massacred people is enough for the US to go to war, but the ongoing and well-documented massacres of Christians and other civilians at the hands of the opposition is not enough for the US to stop supporting them.)
What's worse, even the most uninformed mainstream-media-watching American today knows that the so-called "Arab Spring," which was hailed to justify US support for "rebels" of all stripes, in Egypt, the Muslim Brotherhood (which months ago destroyed some 80 churches); in Libya, al-Qaeda, which has turned Benghazi into a terror zone; and now the "freedom fighters" in Syria, is not what it was touted to be. In other words, at this point, whenever the US intervenes in an Islamic nation, Islamists come to power. This is well demonstrated by the other three nations to which the US brought "democracy" and where Christian minorities suffer "extreme persecution":
Afghanistan: The supposedly "moderate" Karzai government installed by the US upholds many of the draconian laws enforced by the Taliban, including the apostasy law, fiercely persecuting those who seek to convert to Christianity, and, in 2011, under US auspices, it destroyed Afghanistan's last Christian church.
Iraq: After the US toppled Saddam Hussein, Christian minorities were savagely attacked and slaughtered, and dozens of their churches were bombed. Christians have been terrorized into near-extinction, with well over half of them fleeing Iraq.
Libya: Ever since US-backed, al-Qaeda-linked terrorists overthrew Qaddafi, Christians, including Americans, have indeed suffered extreme persecution. Churches have been bombed; Christians have been tortured and killed (including for refusing to convert); and nuns have been threatened.
Surely a common theme emerges here: Where the US works to oust secular autocrats, the quality of life for Christians and other minorities takes a major nosedive. Under Saddam, Qaddafi, and Assad, Christians and their churches were largely protected. Moreover, while George W. Bush was responsible for Afghanistan and Iraq, the argument can be made that, back then (2001 and 2003), this pattern of Islamic radicalization that erupts once autocrats are gone was less well known than it is today. There weren't many precedents. Conversely, the Obama administration has had both Afghanistan and Iraq to learn from, and yet still it supports Islamists and jihadis. But by now, what happens once they assume power, religious persecution, terror, oppression, is no longer a secret.
Incidentally, those who care little for the fate of Christians or other minorities in the Islamic world would do well to remember a simple truism: Wherever anti-Christian elements come to power, anti-American forces come to power. The two are synonymous. Put differently, Muslim persecution of Christians is the litmus test of how radical an Islamic society has become. In all those Muslim nations that the US has interfered in, Afghanistan, Iraq, Libya, Egypt (till the Egyptians revolted, to the chastisement of the US), and now Syria, the increase of religious intolerance is a reflection of the empowerment of forces hostile to Western civilization.
I am often asked, "How can we help persecuted Christians?" At this point, one must respond: "How about starting with getting the US government to stop being the chief facilitator of Christian persecution?" Altruism aside, it would be in the interests of all freedom-loving people — and especially their descendants.
Map of Terror Attacks Worldwide in 2012
Jan. 20….(FOJ) Most of the world's terrorist attacks and incitements come from principally one region, the Middle East. And most of those terror attacks are authorized or perpetrated at the behest of one religion, Islam. The clusters of red and orange and yellows on the map indicate the activity of terrorists in the world. Yet, our politicians would lead us to believe that Islam is a religion of peace.
WEEK OF JANUARY 12 THROUGH JANUARY 18
Obama Abandoning Middle East, Leaving Iran in Charge
Jan. 17….(Arutz) Iran is set to become the "alpha dog," the dominant power in the Middle East, according to Fox News commentator Kathleen Troia "KT" McFarland, the network's National Security Analyst. As the United States relaxes sanctions against Iran in the wake of the agreement Tehran signed with Western powers, in which it promised to somewhat limit its nuclear development program, Iran's economy has gotten a major boost, without a commitment by the country to stop its production of enriched uranium. As a result, said McFarland, Iran gets to "dance at both weddings," improving its economy with the removal of sanctions, and continuing its nuclear development program. This, in turn, enhances the image of Iran's hardline Islamist leaders among its people, and guarantees that they will be emboldened to demand more special treatment in the future, she said. "The deal with the Persian nation makes it clear we are leaving the region, and leaving Iran in charge," McFarland wrote. "Iran is now poised to become the Alpha Dog of the Middle East, the dominant economic, military and political power in the region that controls the world's exported oil. Thanks to the agreement struck by President Obama's hand-picked Secretary of State John Kerry, it is doing so with America's blessing."
With the extra money coming in from oil sales that will be resumed, she said, Iran's coffers will soon be plump enough to resume funding for terrorist groups throughout the region." In addition, "Iran's nuclear program will continue and its neighbors will treat Iran as a de facto nuclear weapons state," she wrote.
The Iran deal is just one of many foreign policy blunders by the White House, McFarland wrote, citing examples such as the opposition of President Obama to President Bush's Iraq war surge, which she said has led to a near-takeover of Iraq by militant Islamists. "Here's my prediction," she added ominously. "The agreement with Iran will be hailed as a breakthrough. But then, so was Neville Chamberlain's deal with Adolf Hitler in Munich,.at least for a little while.
Obama Is Clueless About the Middle East
Jan. 17….(Daily Beast) Sir Hew Strachan, an expert on the history of war, says that the president's strategic failures in Afghanistan and Syria have crippled America's position in the world. President Obama is "chronically incapable" of military strategy and falls far short of his predecessor George W. Bush, according to one of Britain's most senior military advisors. Sir Hew Strachan, an advisor to the Chief of the Defense Staff, told The Daily Beast that the United States and Britain were guilty of total strategic failure in Iraq and Afghanistan, and Obama's attempts to intervene on behalf of the Syrian rebels "has left them in a far worse position than they were before." The extraordinary critique by a leading advisor to the United States' closest military ally comes days after Obama was undermined by the former Defense Secretary Robert Gates, who questioned the President's foreign policy decisions and claimed he was deeply suspicious of the military.
Strachan, a current member of the Chief of the Defense Staff's Strategic Advisory Panel, cited the "crazy" handling of the Syrian crisis as the most egregious example of a fundamental collapse in military planning that began in the aftermath of 9/11. "If anything it's gone backwards instead of forwards, Obama seems to be almost chronically incapable of doing this. Bush may have had totally fanciful political objectives in terms of trying to fight a global War on Terror, which was inherently astrategic, but at least he had a clear sense of what he wanted to do in the world. Obama has no sense of what he wants to do in the world," he said. The dithering over intervention against President Bashar al-Assad has empowered the Syrian ruler, undermined America's military reputation and destabilized the Middle East, said Strachan. "What he's done in talking about Red Lines in relation to Syria has actually devalued the deterrent effect of American military capability and it seems to me that creates an unstable situation, because if he were act it would surprise everybody," he said. "I think the other issue is that in starting and stopping with Assad, he's left those who might be his natural allies in Syria with nowhere to go. He's increased the likelihood that if there is a change of regime in Syria that it will be an Islamic fundamentalist one."
Britain's shock parliamentary vote against military action in Syria also exposed Prime Minister David Cameron's lack of a clear strategy. "It absolutely illustrated the failure to think through the strategic implications of his own actions," said Strachan. Strachan's book The Direction of War, which will be published next month, examines the failure of modern political leaders to use strategy to predict and account for the implications of military action. Oxford University's Professor of the History of War says the lessons learned at the end of the 2oth century proved to be damaging at the start of the next. "Using war did deliver. The wars were pretty short, the Falklands, First Gulf War, Kosovo, so people lulled themselves into an expectation that war was simply a continuation of policy and that it was successful. But it hasn't been since 9/11," he said.
Part of the problem, Strachan contends, is that politicians are unduly worried about allowing military leaders to give frank and open advice. He criticized the way General Stanley McCrystal was forced to resign after making unflattering remarks about his political bosses in Washington. "The concern about the military speaking out shows a lack of democratic and political maturity. We're not facing the danger of a military coup. The professional experts, who deal with war all the time, should be able to express their views all the time, openly and coherently, just as you would expect a doctor or a teacher to express their views coherently about how you run medical policy or teaching policy," he said.
Winston Churchill held daily strategy meetings with his chairman of the Chiefs of Staff during the Second World War, which encouraged an open exchange of views. "The Churchill-Allan Brooke relationship was fraught at times but it worked because both were pretty frank with each other," Strachan said. "Soldiers have a duty here as well, if they just say, 'yes Mr. Prime Minister or Mr. President, we can give you exactly what you want,' then they're probably not being very honest."
China Wants to Join Middle East Peace Quartet
(Beijing stands ready to join the international body for negotiating an Israeli-Palestinian peace.)
Jan. 17….(The Diplomat) China is ready to join the Middle East Quartet to help negotiate a peace agreement between the Israeli and Palestinians, according to the country's foreign minister. At the tail end of a trip to the Arab world last week, Foreign Minister Wang Yi gave an interview to Al Jazeera, in which he spoke at great length about China's desire to play a greater role in the Middle East, including in the Israeli-Palestinian peace agreements. In response to a question about China's interest in the Middle East Quartet, Wang said, "we are ready to join it if the Quartet so wishes" but stressed that if it didn't join it, "China will continue to work in its own way to move the peace process forward."
The Middle East Quartet comprises the US, Russia, the EU and the United Nations, with former British Prime Minister Tony Blair currently serving as its special envoy. It was created in 2002 in the aftermath of the Second Intifada as a mechanism to jump start peace talks between the Palestinians and Israelis. Although it is considered the primary international mechanism for participating in the Middle East peace talks, many have criticized the grouping as ineffective at advancing its agenda. For example, in late 2012 a senior aide to Palestinian President Mahmoud Abbas told reporters that "the Quartet has been useless, useless, useless!" Similarly, a Brookings Institution report on the body opined: "The Quartet has little to show for its decade-long involvement in the peace process." Still, China joining the Quartet would be important symbolically, and would almost certainly raise its diplomatic stature, particularly in the Middle East. It could also serve as a useful testing ground for the United States and China's pledge to form a "new type of major power relationship" based on cooperation and mutual respect.
Under President Xi Jinping, China has sought to increase its role in the Israel-Palestinian issue. Last spring China simultaneously hosted Palestinian President Mahmoud Abbas and Israeli Prime Minister Benjamin Netanyahu in China, although the two leaders did not meet while they were in the country. During the visits, Xi outlined a largely unimaginative four-point proposal for resolving the long-standing dispute, which Wang said had been well-received in the region during his interview with Al Jazeera last week.
In interview with a Hong Kong newspaper last year, Wu Sike, China's special envoy to the Middle East, said that the US (under Obama) had been lobbying China to get more actively involved in the Middle East peace process, although he did not say whether Washington specified exactly how it saw Beijing cooperating. It's possible, then, that Washington would endorse China joining the Quartet. However, the group is already notoriously divided on core issues, a problem that would only be exacerbated by additional states' participation.
Since taking office last year, US Secretary of State John Kerry has worked tirelessly on the long-standing dispute between Israel and the Palestinians, making 10 visits to the region in less than a year. Although he managed to get the two sides talking again after a long silence, most analysts see little hope in a comprehensive peace agreement being reached in the foreseeable future.
Indeed, on Tuesday an Israeli newspaper quoted Defense Minister Moshe Yaalon as saying, "Secretary of State John Kerry, who has come to us determined and is acting out of an incomprehensible obsession and a messianic feeling, cannot teach me a single thing about the conflict with the Palestinians. The only thing that can save us is if Kerry wins the Nobel prize and leaves us alone.
FOJ Note: Since the book of Revelation refers to the prospect of a mighty army from the East getting involved in the events leading to Armageddon, it is no small coincidence that suddenly China is interested in the peace process between Israel and her Arab neighbors.
Syria's Assad Slams Saudi Ideology as 'Threat to World'
Jan, 16….(Yahoo) Syrian President Bashar al-Assad warned during a meeting in Damascus on Wednesday with Iran's foreign minister that Saudi Arabia's political and religious ideology is "a threat to the world," state television reported. He was referring to Wahhabism, an ultra-conservative Sunni Muslim tradition which is predominant in Saudi Arabia, a key backer of Syria's revolt against Assad. "President Assad warns during his meeting with Iran's Foreign Minister Mohammad Javad Zarif of the threat posed by Wahhabi thinking to all the world, not just to the region," the report said. "The Syrian people and some peoples in the region know how serious the threat posed by Wahhabism is, and everyone must contribute to the confrontation against it and to eradicating it from the root," said Assad, who belongs to the Alawite offshoot of Shiite Islam. The comments came amid ongoing tensions between Syria and Saudi Arabia, which are fiercely opposed to each other.
Assad's meeting with Zarif, top diplomat of Syria's chief regional ally Iran, comes less than a week before the so-called Geneva II peace conference, which is aimed at ending the conflict in Syria that has killed 130,000 people in nearly three years. State news agency SANA had earlier quoted Zarif as saying the purpose of his visit "was to help ensure that the international Geneva II conference on Syria brings about results that are in the interests of the Syrian people."
Zarif, on a regional tour that has included Jordan and Lebanon, said he would "work to coordinate a position that would restore calm and security to Syria". He urged "all parties to battle extremism and terrorism, which are threats to us all". Zarif had said in Beirut on Monday that countries seeking to keep Iran away from the Geneva II peace conference would "regret" his country's absence. US Secretary of State John Kerry has said Tehran could participate in talks only if it agrees to the principles set out at the creation of a transitional government. During his visit to Lebanon on Monday, Zarif met President Michel Sleiman as well as Hassan Nasrallah, the chief of the Shiite movement Hezbollah, a Tehran ally that has sent thousands of men to fight alongside Syrian government forces. Syria's opposition has issued several calls in recent weeks demanding Iran's exclusion from the Geneva talks, citing Tehran's alleged military and political support to the regime in Damascus.
FOJ Note: In spite of all the rhetoric against Mr. Assad, in this instance, Mr. Assad is absolutely correct. Saudi Wahhabism is a dangerous threat to the world. But so is Iranian Shiitism. There are no good players within fundamentalist Islam.
Kerry Simply Fishing for His Own Nobel Prize
Jan. 16….(Israel Today) Israeli Defense Minister Moshe Ya'alon is reported to have recently suggested to both Israeli and American officials that US Secretary of State John Kerry is just fishing for a Nobel Peace Prize with his "obsessive" involvement in the Middle East peace process, and the sooner he wins it and leaves, the better off Israel will be.
Israel's biggest daily newspaper, Yediot Ahronot, broke the story that in closed-door talks in Israel, Ya'alon did not hold back when confronting the Americans over their peace proposals. "The security proposals that the Americans presented aren't worth the paper they are printed on," Ya'alon reportedly said. "The only thing that can 'save' us is for John Kerry to win his Nobel Prize and leave us be."
Ya'alon said Kerry's exaggerated peace efforts over the past six months had ignored crucial realities, and as such could never lead to true peace. Palestinian leader "Abu Mazen is kept in power by our sword," the defense minister is said to have explained to the Americans. "The moment we leave Judea and Samaria he is finished."Such an assertion might have at one time been brushed aside, but that is precisely what happened when Israel abandoned Gaza in 2005. Hamas promptly seized control of the territory, massacring Abbas' forces and supporters in the process.
Ya'alon, a former IDF chief of staff and head of military intelligence, pointed out, "I live and breath the conflict with the Palestinians, I know what they are thinking, what they want and what they really mean. ...John Kerry can teach me nothing about the conflict with the Palestinians." According to Ya'alon, the only way for Israel to maintain its security at this time is to retain control of Judea and Samaria, and especially the strategic Jordan Valley. Otherwise, Tel Aviv can expect the same level of almost-daily rocket attacks that southern Israel has suffered since Israel left Gaza.
When contacted by Israel Radio, the Defense Ministry did not deny that Ya'alon had made the remarks. A source in the ministry reminded listeners that "all along [Ya'alon] has expressed deep concerns that the diplomatic process could lead to missiles on Tel Aviv and Ben-Gurion Airport. He doesn't intend to compromise on Israeli security even is he is called a hard nut to crack." Still, the reported exchange angered fellow Israeli ministers and lawmakers across the political spectrum. Left-wing and centrist parties, some from within the government, accused Ya'alon of risking Israel's good standing with Washington. Even a member of Ya'alon's own Likud Party, Strategic Affairs Minister Yuval Steinitz, said it had been wrong of his colleague to personally insult Kerry.
Yalon and Netanyahu Are Astute in Their Observations on Kerry/Obama
Jan. 16….(FOJ) In the background of Washington's anger, were the words spoken by Netanyahu himself at the funeral of the late prime minister Ariel Sharon, on Jan. 13. In the presence of Vice President Joe Biden, the prime minister quoted Sharon's pledge of 2001 never again to allow Israel and the Jewish people to pay for the West's errors of appeasing Hitler in 1938 as he set up his Final Solution for the Jewish people. The Obama administration took the prime minister's comment as a dig at what Israel sees as its appeasement of Iran and acceptance of its nuclear aspirations. In this sense, Netanyahu's criticism was more pointed than Ya'alon's.
This clash between Washington and Jerusalem strongly reflected how far the Obama administration has downgraded Israel as a strategic asset compared with its new favorite, Iran, whose leaders get away with disrespectful comments about Washington which put Israeli remarks in the shade. This gap between Washington and Jerusalem yawns wider than ever.
Last September, President Hassan Rouhani publicly snubbed President Obama at the UN General Assembly by refusing an invitation for a rendezvous. Since the nuclear accord was signed last November, Rouhani has publicly crowed over the capitulation of the US President and the West to Iran's dictates. Mr. Kerry and Mr. Obama both are just looking to promote themselves in the New World Order, and each could care less what happens on the ground to Israel.
The Obama-Clinton Lying Machine Keeps Rolling Along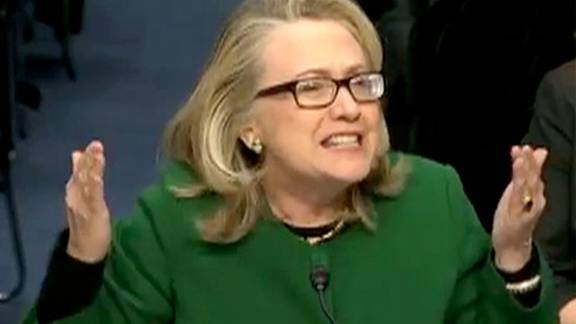 Jan. 16….(WND) President Obama has problems with credibility, as the world well knows after he disingenuously insisted, "If you like your health-care plan, you can keep your health-care plan" about two dozen times in public. Now, it turns out, the Democrat most political observers believe will try to replace Obama as president apparently also has problems telling the truth.
Former Secretary of State Hillary Clinton lied to the American people about Benghazi, a congressman who recently returned from a fact-finding trip to Libya told WND. He said she also lied to Congress. Rep. Steve King, R-Iowa, was unequivocal when WND asked him, "What makes you so certain that Hillary Clinton lied?" "Because," King replied, "I heard her with my own ears." And, what contradicted her? "The facts." King also had a blistering response to a famous question posed by Clinton.
During a Senate committee hearing Jan. 23, 2013, when asked what caused the death of four Americans in Benghazi, Clinton responded indignantly, "At this point, what difference does it make?" WND asked King if he had an answer for her. "The reason it makes a difference, Hillary Clinton, is because this administration lied to the American people. Her voice was one of those voices that lied to the American people." The congressman related how Clinton and other administration officials were dishonest when they briefed Congress within a week of the terrorist attack at the US Consulate in Benghazi, Libya, on Sept. 11, 2012, in which US Ambassador Chris Stevens, computer specialist Sean Smith and CIA security contractors Tyrone Woods and Glen Doherty were killed. King said he could not divulge what was said during a classified briefing he attended, but, "I will just tell you that the administration's officials told the same lies to members of Congress in a classified setting that they told the public five times on Sunday." He was referring to appearances on five political talk shows by then-Ambassador to the United Nations Susan Rice on Sept. 16, 2012, during which she claimed the attack was a spontaneous protest inspired by anger over an obscure anti-Muslim video on the Internet. "We know that's false," King told WND. "On top of that, we know they knew it was false. They knew within three hours that it was a calculated, strategized attack by an organized enemy on that compound and that annex in Benghazi."
Strong confirmation of King's version of events has just come to light, as newly declassified documents show top defense officials briefed Obama that a terrorist attack was underway in Benghazi not long after it began. During a classified, closed-door hearing last year, Gen. Carter Ham, who was responsible for US forces in North Africa, testified that he very quickly got to the point and told then-Defense Secretary Leon Panetta and Gen. Martin Dempsey, the chairman of the Joint Chiefs of Staff, that it was a terrorist attack and not a protest. Panetta and Dempsey then met immediately with Obama.
Last February, Panetta told the Senate Armed Services Committee that he told Obama "there was an apparent attack going on in Benghazi." Panetta said, "There was no question in my mind that this was a terrorist attack." And yet, for the next few weeks, as the 2012 presidential election reached the crucial home stretch, a number of aides to both Clinton and Obama repeatedly insisted there was no evidence the attack on Benghazi was planned, but it appeared to be protest that turned violent. That was contradicted by testimony on May 8, 2013, by US diplomat Gregory Hicks, who was in Libya at the time of the Benghazi terrorist attack. He, and two other key witnesses agreed, there was no basis for Rice to claim the attack began as a protest of an anti-Islamic film. And yet, Obama and Clinton repeatedly made that claim in the hours and days after the incident. Hicks pointedly said he was "stunned" by Rice's response to the Benghazi attack. "My jaw dropped, and I was embarrassed," he said. Hicks was asked if there was any indication of a protest in Benghazi in response to the Internet video. "The YouTube video was a non-event in Libya," he said. "We know from the testimony," King told WND. "We know it wasn't the movie. It is a fact that it wasn't the movie." He also pointed out that people who worked in the intelligence community as well as the State Department have testified under oath that they knew the movie did not trigger the attack. "And they (administration officials) have not retracted them. They were dishonest," King flatly stated.
The congressman made the blunt assertions to WND in his first published remarks following a recent trip he organized to hotspots in North Africa and the Middle East, with Reps. Louie Gohmert, R-Texas, and Michele Bachmann, R-Minn. The Iowan had more answers to Clinton's question, "What difference does it make?" He said, of course, the loss of Ambassador Stevens and the three other Americans "who stood there bravely to defend that compound" was a "significant tragedy." But, he called the truth an even bigger casualty. "The biggest tragedy of this is this administration came forward within days and began to misinform the American people on what took place in Benghazi." That's because, King insisted, "It's a tragedy when the integrity of the presidency and the administration of President Obama, or any president of the United States, can be sacrificed for a political agenda."
The congressman noted that former Defense Secretary Robert Gates described in his new book how then-senator and presidential candidate Clinton took a position against the surge in Iraq in the presidential primary contests in 2008 for political reasons. "If political decisions are made on war policy in Iraq when you're campaigning for office, and if political conditions were part of the decision as to whether there would be a surge in Afghanistan, that's also part of Gate's book, then those two things all but confirm that the story that the administration promoted coming out of Benghazi was a political story, designed to cover," charged King.
And why did they need cover? Because they were in the peak of the president's re-election campaign, said the congressman. He said the administration "should have told the American people the straight-up truth as soon as they knew it," but instead, "they continue to cover-up Benghazi and the only reason they've been allowed to do it is a media that is, for a large part, complicit." The reason for the continued cover-up, conceivably, that could derail presidential ambitions Hillary Clinton harbors.
Joel Osteen: A Wimp of A Preacher if Ever There Was One
Jan. 16….(Religion) Megachurch pastor of Lakewood Church and televangelist Joel Osteen was a guest on Larry King Now in Los Angeles to talk about everything from Duck Dynasty to Obamacare, and, of course, his views on the gays came up. King asked Osteen, "What are your views on homosexuality?" to which Osteen replied "The same that they've been. I believe that scripture says that it's a sin but I always follow that up by saying you know what, we're not against anybody." King pressed him to explain, commenting, "How can it be if we don't know what causes it? You don't know why you're a heterosexual." "There's a lot of things Larry that I don't understand, so I just don't want to preach on it, or preach about it," Osteen said. King inquired, "Does gay marriage annoy you?" Osteen said, "It doesn't annoy me. From a scripture point of view, it's not what my faith would teach, but it doesn't annoy me."
The interview with Larry King is another example of the somewhat mixed messages offered by Rev. Osteen on homosexuals. On October 2, 2013 Pastor Osteen joined Josh Zepps on HuffPost Live for a more relaxed and intimate interview. Zepps read a piece that he liked from Osteen's new book: "It doesn't matter who likes you or doesn't like you, all that matters is that God likes you. He accepts you, he approves of you." Zepps followed up by asking if that included homosexuals. "Absolutely," Osteen insisted, "I believe that God breathed life into every person and that every person is made in the image of God and you have accept them as they are, on their journey. I'm not here to preach hate or push people down."
FOJ Note: Based upon Mr. Osteen's gospel, God never frowns on unrighteousness or Sin! That would hurt their self esteem. Apparently Mr. Osteen does not care about the Truth, and the fact that unrepentant sins will lead a person to Hell.
Obama Withholds From Israel Details of Nuclear Accord with Iran
(Iran denies dismantling its program)
Jan. 15….(DEBKAfile Exclusive Report) US Vice President Joe Biden when he met Prime Minister Binyamin Netanyahu Monday night, Jan. 13, refused to level with him on the detailed agreements which the Americans claimed were reached by the six powers and Iran in their talks earlier this week on the implementation of their first-stage Geneva accord. This is reported by debkafile's Washington and Jerusalem sources. It was the first time US President Barack Obama personally vetoed a briefing to Israel on the content of the international nuclear negotiations he instigated, notwithstanding his private and public pledges to Netanyahu of "full transparency." This secretiveness has stirred concern and mistrust in Jerusalem on two grounds:
1. It denotes a sharp decline in the strategic relations between the Obama administration and the Netanyahu government and leaves Israel in the dark on an issue of vital concern to its security.
2. It is suspected that there is no implementation agreement at all and that the US President, Secretary of State John Kerry and Russian Foreign Minister Sergey Lavrov are repeating the performance they put on three months ago in Geneva. Then, they presented a very general framework of non-binding clauses reached between the six powers and Iran as a genuine, full-fledged, interim accord, when in reality it omitted the details on how and when Iran would dismantle the military side of its nuclear program, and inter alia neglected to address the critical issue of Iran's nuclear-capable ballistic missiles.
Tehran itself has contradicted these assertions as "misleading," referring specifically to the White House statement of Jan. 12 which said: "From Jan. 20, Iran will for the first time start eliminating its stockpile of higher level enriched uranium and dismantling some of the infrastructure that makes such enrichment possible." Three days later, on Tuesday, Jan 15. Iran's lead negotiator, Deputy Foreign Minister Abbas Aragchi, went on national television with a less than polite denial: "…different interpretations come out of a single document and that is natural," he said. "But we had better try to have common interpretations, and that is why during the talks we paused a couple of times and continued with the participation of the higher levels."
Homing in on the White House term "dismantling," Aragchi countered: "We are aware of Mr. Obama's problems in Congress, but 'dismantling' abuses the word after the recent deal." In the light of the conflicting versions coming out the White House and Tehran, and Joe Biden's refusal to level with Netanyahu on the latest rounds of nuclear talks, Israel is left wondering what in fact US-led international nuclear diplomacy has achieved in the way of curbing Iran's progress toward a bomb, if anything.
President Obama's policies have opened the door for a major Iranian political offensive in the Middle East, which gives Tehran free rein to meddle profoundly in the affairs of Iraq and Lebanon in addition to Syria.
In Tributes to Sharon, World Sends a Subtle Message to Netanyahu
(Extolling late leader for making 'tough decisions' and realizing 'peace will make Israel stronger,' Kerry hopes current PM will Change)
Jan. 13….(Times of Israel) Former prime minister Ariel Sharon had been comatose for eight years before he died Saturday, but world leaders seized the opportunity to eulogize the late leader to send a not-so-subtle message to current prime minister Benjamin Netanyahu. Just as Arik, the "father of the settlement movement," turned a new leaf and withdrew from Jewish settlements, so can you, or so you must, they seemed to say. Reading through the various statements made by presidents and prime ministers in the aftermath of Sharon's death, one could get the impression that Sharon, in his 32 years in the Knesset and two terms as prime minister, did nothing but remove settlers from Palestinian territories in the pursuit of peace. Only statements coming from the Arab world, and Iran, focused on Sharon's earlier days, when he was not yet the champion of the two-state solution, but rather a tough military man and later a political hawk. (And that of Human Rights Watch, which lamented that he "died without facing justice" for the 1982 "massacres" in the Sabra and Shatila refugee camps in Lebanon and the "war crime" of expanding Israeli settlements.)
Western politicians, with almost no exception, looked only at Sharon's life after he broke away from Likud and created the centrist Kadima party in late 2005, soon after he had overseen the dismantling of the Gaza settlements and the unilateral withdrawal from Gaza. United Nations Secretary-General Ban Ki-moon, for instance, focused his statement on the one action that the world appears to want to remember about Ariel Sharon: the "painful and historic decision to withdraw Israeli settlers and troops from the Gaza Strip." Sharon's successor, Ban continued, without naming any names, now "faces the difficult challenge of realizing the aspirations of peace between the Israeli and Palestinian people. The Secretary-General calls on Israel to build on the late Prime Minister's legacy of pragmatism to work towards the long overdue achievement of an independent and viable Palestinian state, next to a secure Israel."
A statement by US Secretary of State John Kerry also came off as less a personal tribute to Sharon and more a plea addressed to Netanyahu, imploring him to muster the courage to make the concessions necessary for the peace process to advance. Kerry called Sharon a "big bear of a man," who, after he became prime minister, "sought to bend the course of history toward peace, even as it meant testing the patience of his own longtime supporters and the limits of his own, lifelong convictions in the process."
"He was prepared to make tough decisions because he knew that his responsibility to his people was both to ensure their security and to give every chance to the hope that they could live in peace," Kerry said of Sharon.
Tough decisions and difficult choices — that's exactly what Kerry is asking of Netanyahu (and Palestinian Authority President Mahmoud Abbas, conspicuously silent in the immediate aftermath of Sharon's passing). "We are now at a point where the choices narrow down and the choices are obviously real and difficult," Kerry said on January 5, during his last visit in Jerusalem. As he prepared to present the two sides with a "framework agreement," a position paper trying to help the two sides find some common ground, it was becoming "much more apparent to everybody what the remaining tough choices are and what the options are with respect to those choices," he said.
The Kerry message to Netanyahu in his statement on Sharon could not have been clearer, or more similar to his recent peace-related remarks. Sharon "surprised many in his pursuit of peace," Kerry stated, "and today, we all recognize, as he did, that Israel must be strong to make peace, and that peace will also make Israel stronger." Exactly 10 days ago, speaking at the Prime Minister's Office in Jerusalem, Kerry had said: "We know that Israel has to be strong to make peace. And we also know that peace will make Israel stronger not just with its near neighbors, but throughout the world." Other world leaders also used the opportunity of eulogizing Sharon to talk about Netanyahu, or rather, talk to Netanyahu.
In a rather formulaic statement, US President Barack Obama paid tribute to a leader "who dedicated his life to the State of Israel," and then went on to reaffirm America's unshakable commitment to Israel's security. "We continue to strive for lasting peace and security for the people of Israel, including through our commitment to the goal of two states living side-by-side in peace and security."
UK Prime Minister David Cameron's implied message to Israel's current prime minister was blunt, as he praised Sharon as a leader who "took brave and controversial decisions in pursuit of peace." German Chancellor Angela Merkel, through a spokesman, applauded Sharon's "courageous decision" to withdraw settlers from the Gaza Strip, during the Disengagement, a "historic step on the path to a deal with the Palestinians and a two-state solution."
Netanyahu is 21 years younger than Sharon and in good health. But as world leaders chorused their warm praise for a former Likud hawk who turned into a champion of the two-state solution, willing to take on the settlers, they were plainly hoping the prime ministerial incumbent, too, will want to be remembered this way.
Kerry Offers Israel (Netanyahu) Sticks, No Carrots
Jan. 13….(Algeimeiner) In the ongoing peace talks between Israel and the Palestinian Authority, moments of truth appear to be fast arriving. If Prime Minister Netanyahu stands by his promise to take decisions about ceding territory to a national referendum, millions of Israelis will personally be called on to decide how the Jewish state's borders will look for their children and grandchildren. Listening to John Kerry make the case for Israeli territorial concessions, one thing strikes me in particular. The specific incentives he articulates for Israel are mostly "sticks." Absent are any "carrots" of substance. Kerry makes no distinction between "peace", and the specific "peace process" that he is promoting. He speaks of the virtues of peace, but who doesn't want peace? It is his specific formula for reaching that hallowed destination that remains suspect.
The case against the current "peace process" is simple. The Palestinian Arabs have given Israel every reason to believe that territorial concessions will not bring peace at all. Their education system, constitutional mandates, media incitement, public monuments, multiple statements from senior officials, and Israel's experiences with previous withdrawals all indicate that to the Palestinian Arab mind, the peace process is viewed mostly as a means to achieve the ultimate goal of Israel's demise.
Yet Kerry has done little concrete to address these concerns and allay Israel's fundamental fears. On Monday, the State Department declined to publicly address the issue of PA incitement and anti-Semitism, saying, "we make those discussions private." According to Kerry, the reasons for Israel to participate in its own dismembering, include the threats of international isolation, boycotts, a third Intifada, and the supposed "demographic threat." The Godfather's "offer he can't refuse," immediately comes to mind. "Force cannot defeat or defuse the demographic time bomb. The only way to secure Israel's long term future is through negotiations," Kerry said last month at the Saban Forum. Kerry's harshest threats came in an interview in early November on Israel's Channel 2. "The alternative to getting back to the talks is the potential of chaos," Kerry said. "I mean, does Israel want a third Intifada?" he asked. "Israel says, 'Oh we feel safe today, we have the wall. We're not in a day to day conflict'," Kerry continued. "I've got news for you. Today's status quo will not be tomorrow's." Israel's neighbors, he warned, will "begin to push in a different way." "If we do not resolve the issues between Palestinians and Israelis, if we do not find a way to find peace, there will be an increasing isolation of Israel, there will be an increasing campaign of delegitimization of Israel that's been taking place on an international basis," he stated.
According to a Washington Free Beacon report on a recent American Jewish Committee conference, "Secretary of State John Kerry claimed that Israel's failure to foster peace with the Palestinians fuels extremism and terrorism across the world." On Tuesday the Times of Israel reported that according to Israeli diplomatic sources, "John Kerry is behind the recent wave of European threats to boycott settlement products, and intends to use these threats against Israel should the current series of peace talks fail."
Talk of peace comes in the form of broad unspecific platitudes, but Kerry's warnings, should his "peace process" fail, are detailed, public, and precise. Absent a positive case for Israeli concessions, Kerry's strategy is to artificially orchestrate a political pincer movement, and scare Israelis into accepting his proposals. Viewed in this light and in the context of Israeli history, the choice for Israel's citizens should be easy. The danger posed by the establishment of a hostile Palestinian Arab state in the heart of Israel by far surpasses all others. For the sake of their future generations, Israelis must simply refuse Kerry's offer.
37 Muslim Nations Lead in Persecuting Christians
(Radical Islam melding with communist, totalitarian ideologies to annihilate Christianity)
Jan. 13….(WND) The number of Christian martyrs was twice as high in 2013 as the year before, and radical Islamist governments and groups are responsible for the vast majority of deaths and persecution around the world, according to the 2014 World Watch List. As WND reported, Open Doors USA, which assists the persecuted church around the world, compiled the World Watch list and reports 2,123 Christians were killed for their faith last year, compared to 1,201 in 2012. In fact, the killings in Syria alone (1,213) trumped the total from a year earlier. "The target of violence is mainly taking place mainly from rebel groups who are Islamic extremists, so these are jihadists practicing extreme Islam and are targeting Christian areas," said Emily Fuentes, communications director at Open Doors USA. "Many of these Christians have had to flee, and these towns have essentially become ghost towns because they've cleared Christians out. In October of last year, there was a massacre in one of these towns where more than 45 people died and hundreds were injured just because it was a Christian-dominated town. "Syria is experiencing a whole new level of persecution and violence of Christians," said Fuentes, noting that Syria is now the third worst persecutor of Christians, skyrocketing from the 36th spot it held just two years ago.
While Syria is the most deadly spot on earth for Christians, Fuentes said it fits a pattern in the Islamic world. She noted, of the 50 worst nations for persecution, 37 of them are Muslim. Fuentes said another disturbing twist is the melding of radical Islam with communist and other totalitarian ideologies. "Some (Christians in persecuted nations) experience different forms of persecution or combined forms of persecution. An example would be some of the central Asian countries, like Uzbekistan, Turkmenistan and all those. You might still see persecution that comes from the former days of the USSR, a little bit of lingering communism, where the government is sending officials to monitor churches and monitor any Christian activities and secretly spying on Christians and using governmental tactics," Fuentes said. "But you're also seeing extreme Islam blended into that. So not only are they worried about the government, but they're worried about sections of the government that are Islamic extremists or groups that are Islamic extremists coming in to attack them," she said.
Nine of the worst 10 nations for Christians are Islamic. In addition to Syria in third slot, Somalia, Iraq, Afghanistan, Saudi Arabia, Maldives, Pakistan, Iran and Yemen are among the worst of the worst. But for 12 years running now, the communist North Korean regime is at the top of the list, and Fuentes said things there are only getting worse there. "It is the most hostile place to be a Christian. It is an act punishable by death in North Korea to be a Christian, either by execution sometimes on the spot or execution very soon after finding out about your faith," said Fuentes, who explained that those who are not killed are sent to Nazi-like concentration camps. She also said the pain inflicted by the regime goes far beyond the Christians themselves. "The moral dilemma that North Korean Christians have that's unlike any other place in the world is that if their faith is discovered, not only them but up to three generations of their family could be forced to go to these labor camps. So that's their parents, their children, their grandchildren, all because of their faith in Christ," she said.
The biggest movers on this year's killer list were the Central African Republic, leaping to 16th after not even being on the list last year, and Mali, which dropped from seventh in 2012 to 33rd this year. Fuentes said although it is a majority Christian nation, Islamic groups have infiltrated the cities and have been targeting Christians for death. She said 13 pastors have been slain there in just the past couple of months. Mali is the opposite story. International military action rooted many radical Islamists from that nation and greater religious freedom has emerged, although Fuentes hastens to add that any nation on the list is a nightmare for believers.
Fuentes said the annual World Watch List is designed for multiple purposes, including the desire to attract more media attention to the surge of persecution around the world, alert public officials to address these problems and inform pastors and believers around the nation. However, she said all of those take a backseat to the No. 1 goal. "The No. 1 thing that persecuted Christians ask for in every country is our prayers. It's not Bibles. It's not money. It's prayers, and they know that prayer is the most powerful thing. It can change the hearts of leaders who may not be as drawn to sharing the message of persecuted Christians. It can even change the heart of dictators like Kim Jong-Un," Fuentes said. The following is the full list:
1) North Korea
2) Somalia
3) Syria
4) Iraq
5) Afghanistan
6) Saudi Arabia
7) Maldives
8) Pakistan
9) Iran
10) Yemen
11) Sudan
12) Eritrea
13) Libya
14) Nigeria
15) Uzbekistan
16) Central African Republic
17) Ethiopia
18) Vietnam
19) Qatar
20) Turkmenistan
21) Laos
22) Egypt
23) Myanmar (Burma)
24) Brunei
25) Colombia
26) Jordan
27) Oman
28) India
29) Sri Lanka
30) Tunisia
31) Bhutan
32) Algeria
33) Mali
34) Palestinian Territories
35) United Arab Emirates
36) Mauritania
37) China
38) Kuwait
39) Kazakhstan
40) Malaysia
FOJ Note: One should quickly notice that the "Palestinian Territories" is number 34 on this list. Yet the US is leading an all-out effort to reward that anti-Christian and terrorist enclave with a state of its own. Unquestionably, if such a new state should emerge there under another Islamic banner, the persecution of Jews will reach epic proportions!
WEEK OF JANUARY 5 THROUGH JANUARY 11
Ariel Sharon: Israel's Bulldozer Passes Away After 8-Year Coma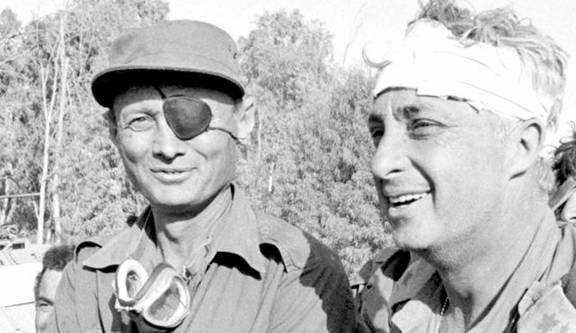 Jan. 11….(FOJ) Former Israeli prime minister and storied general Ariel Sharon, who was at the height of his power when he suffered a stroke in 2006 and fell into an irreversible coma, died Saturday at the age of 85. Sharon died at Tel Hashomer hospital just outside Tel Aviv, where his family had gathered at his bedside over the past several days as his vital organs reportedly deteriorated. His death was first reported by Israeli Army radio.\
Sharon was one of Israel's most celebrated, victorious and innovative generals – and a maverick. He served the Israeli army from its inception in 1948, founding some of its elite units and leading key operations in Israel's 1948 War of Independence and its troubled aftermath. He emerged from the assault on Sinai in the Six-Day war of 1967 as a brilliant military strategist. In the 1973 Yom Kippur War, he led a force that encircled the Egyptian Third Army and crossed the Suez, cutting short its massive advance through Sinai to the Israeli frontier.
Sharon, an iconic figure who fought in three wars before entering politics, was elected prime minister in 2001. He suffered a stroke in January 2006, at the height of his political power, and remained comatose since then. In the months leading up to his stroke, longtime hardliner Sharon had shocked his political base by expelling Jewish settlers from 21 Gaza settlements and from four on the West Bank. In the face of stormy resistance, he orchestrated Israel's unilateral disengagement from the Gaza Strip, forcibly evicting all 8,000 settlers and every last soldier. He later resigned as head of the Likud party and formed a new centrist party called Kadima ("Forward"). Sharon's longtime rival and current prime minister, Netanyahu, was elected his replacement as head of Likud.
As defense minister, he led the IDF to victory against the Palestinians in the 1982 Lebanon War, forcing Yasser Arafat and PLO leaders to abandon their South Lebanese strongholds on the Israeli border and go into exile in Tunisia. But then the world media backed by the Israeli left factions held him responsible for failing to prevent the Lebanese Phalangists' massacre in the Sabra and Chatila Palestinian refugee camps. Sharon eventually won a suit for libel against Time Magazine, but association with that atrocity continued to dog him and forced him into early retirement from politics.
Sharon suffered a mild stroke in December 2005 and was released from the hospital after two days. A little more than two weeks later he suffered a massive intra cerebral hemorrhage from which he never recovered. Sharon's deputy, Ehud Olmert, was elected prime minister two months later.
Sharon was born February 26, 1928 in the then British Mandate of Palestine to a family of Lithuanian Jews. By the age of 10 he had entered the Zionist youth movement Hassadeh and later the Haganah, the military precursor to the Israel Defense Forces. His military career flourished as he became a commander in the Israeli army, celebrated as a military strategist. He was an instrumental figure in the 1956 Suez War, the Six Day War of 1967, the Yom Kippur War of 1973 and as Minister of Defense directed the 1982 Lebanon War.
A state funeral will be organized for Sharon by the Prime Minister's Office. Current and former world leaders are expected to come to Israel for the funeral. His body will lie in state at the Knesset before the funeral on his Negev ranch beside his wife Lily, who died in 2000.
'Gays' Taking Over – Now Here Come the Polygamists
(Idea of multiple partners gaining court, social advocates)
Jan. 10….(WND) Christmas came early for polygamists in Utah when a federal judge effectively decriminalized plural marriage in the state. The Dec.13 decision elated Kody Brown and his four "wives." (He is legally married to one and lives with the other three and their collective 17 children.) The Browns, who star in the TLC reality show "Sister Wives," challenged the law in July 2011, charging that it violates their rights to privacy and religious freedom. "Many people do not approve of plural families," the family said in a statement after the ruling was announced. "We hope that in time all of our neighbors and fellow citizens will come to respect our own choices as part of this wonderful country of different faiths and beliefs."
Under way is an appeal of the decision that takes its cue from a 2003 US Supreme Court edict striking down a Texas anti-sodomy law. At the time, Justice Antonin Scalia delivered a thundering dissent to Lawrence v. Texas, charging it "decrees the end of all morals legislation," including laws banning "fornication, bigamy, adultery, adult incest, bestiality, and obscenity."
Former US senator and presidential candidate Rick Santorum also warned in 2003 that if the "Supreme Court says that you have the right to consensual sex within your home, then you have the right to bigamy, you have the right to polygamy, you have the right to incest, you have the right to adultery." After December's polygamy ruling, Santorum tweeted: "Sometimes I hate it when what I predict comes true." Other prominent leaders over the past few years have warned that demands to allow polygamy are coming, based on the same arguments used by homosexual activists to advance their legislative agenda. Warnings have come from around the world, including Elaine Smith, deputy presiding officer in the Scottish Parliament, former Archbishop of Canterbury George Carey and California Supreme Court Justice Marvin Baxter.
It's still illegal in Utah for people to have more than one marriage license at a time under the decision handed down by US District Court Judge Clark Waddoups. What's changed is that men who legally marry one wife and then live with others, standard practice within the polygamous community, may now do so without fear of state prosecution, although the case already has been elevated to the US Supreme Court. Not that Utah authorities have aggressively prosecuted polygamy. Despite widespread knowledge of "thousands of polygamist families," a fact determined in the Brown case, prosecutions have been rare in the past three decades. Waddoups, appointed to the federal bench by George W. Bush in 2008, did not say polygamy is a right protected under the US Constitution. Instead, he wrote that Utah couldn't ban polygamous cohabitation while ignoring the large number of Utah couples that live together outside of marriage. Utah's anti-bigamy law prohibits cohabitation but is only applied against those who practice what Waddoups called "religious cohabitation" in polygamous relationships. Criminalizing cohabitation for some, but not for all, the judge declared, violates religious liberty and due process protections in the First and 14th Amendments.
In "A Queer Thing Happened to America," author Michael L. Brown explains how America progressed from a time when pursuing a homosexual lifestyle was unacceptable to an era when schoolchildren are taught the meaning of "Gender Queer." The former dean of Regent University School of Law, Titus chastised the judge for not applying the "governing precedent," Reynolds v. US." That 1878 Supreme Court verdict upheld federal anti-bigamy law against a claim by George Reynolds, a polygamist and secretary to Mormon leader Brigham Young, that the bigamy ban violated his First Amendment religious liberty to take multiple wives.
Instead of using the Reynolds case to dismiss Kody Brown's lawsuit, Waddoups devoted 10 pages of his lengthy ruling to disparaging "the morally repugnant reasoning in Reynolds" and what he labels its "racist" and "entrenched" "Orientalist mindset." Orientalism is a term used by the late Columbia University professor Edward Said for prejudice against Middle Eastern and Asian people, some of whom practice polygamy. That attitude, Waddoups asserts, infected "ruling elites," including Congress and the US Supreme Court, "during the time period when Reynolds was decided." Titus counters that the 19th century ruling is "based upon the moral foundations of the Western world, which were basically the Old and New Testaments together."
But, Waddoups wrote, Reynolds "is not, or should no longer be considered, good law," and relied instead on the modern Supreme Court's 2003 ruling that consensual sodomy is a liberty protected under the 14th Amendment. The "right of homosexual adults to engage in intimate, consensual conduct," the Supreme Court announced in that case, Lawrence v. Texas, is one of those "most intimate and personal choices" that are "central to the liberty protected by the Fourteenth Amendment." As many predicted a decade ago, the Lawrence ruling has now opened the door not just to strange love, but to big love as well. Waddoups reasoned, according to Titus, that "if homosexuals can have sexual relationships protected by the due process clause of the 14th Amendment, which is the Lawrence case, then why shouldn't a polygamist, who just wants to religiously cohabit with these women, have the same freedom?" "This has nothing to do with law," Titus added. "It has everything to do with sexual promiscuity without limits."
Although polygamy derives from the early teachings of the 15-million-member Mormon church, based in Salt Lake City, the church abandoned the teaching and practice of polygamy more than a century ago, in 1890. After the court decision, the church took the occasion to reiterate its condemnation of polygamy and noted that it strictly prohibits the practice today.
More Americans Believe Aliens Have Visited Earth Than Believe That Jesus Is The Son Of God
Jan. 10….(The Truth) According to a National Geographic survey, 77 percent of all Americans "believe there are signs that aliens have visited Earth", and according to a recent Harris poll only 68 percent of all Americans believe that Jesus is God or the Son of God. That means that the number of Americans that believe that UFOs have visited us is now greater than the number of Americans that believe what the Bible has to say about Jesus Christ. With each passing year, the frequency of UFO sightings seems to keep increasing, as does the number of movies, television shows and video games featuring aliens and extraterrestrial life. It is almost as if the population of the planet is being primed for something. Could this phenomenon be the "strong delusion" of the last days that is talked about in the Bible? And if there are beings out there that are not human, what is it that they want? Could it be that they have an extremely insidious agenda? When it comes to UFOs, it is important to be skeptical. These days it is very easy to fake just about anything on video, and there have definitely been a lot of fraudulent reports over the years. But virtually all of those that have studied this phenomenon for many years come away convinced that something very unusual is clearly happening in our skies. Every year there are hundreds upon hundreds of very credible reports of very strange unidentified flying objects that seem to have no natural explanation.
A United States of Europe is Coming!
(European voters will soon decide for or against a United States of Europe during EU elections this spring)
Jan. 10….(The Telegraph) A campaign for the European Union to become a "United States of Europe" will be the "best weapon against the Eurosceptics", one of Brussels' most senior officials has said. Viviane Reding, vice president of the European Commission and the longest serving Brussels commissioner, has called for "a true political union" to be put on the agenda for EU elections this spring. "We need to build a United States of Europe with the Commission as government and two chambers, the European Parliament and a "Senate" of Member States," she said.
Mrs. Reding's vision, which is shared by many in the European institutions, would transform the EU into superstate relegating national governments and parliaments to a minor political role equivalent to that played by local councils in Britain. Under her plan, the commission would have supremacy over governments and MEPs in the European Parliament would supersede the sovereignty of MPs in the House of Commons. National leaders, meeting as the European Council, would be reduced to consultative, second chamber role similar to the House of Lords.
Nigel Farage, the leader of Ukip, said that Mrs Reding had revealed the true choice for British voters to make at polling stations. "For people in power in Brussels that is the only choice on offer, no reform, or just a United States of Europe. On 22 May the British people must ask themselves if they want this and vote accordingly," he said. Mrs Reding's comments illustrate the growing gulf between a Europe committed to "ever closer union" and Britain, which is pushing to reduce the EU's powers. "We assume Britain's leaving the EU so we don't even bother thinking about British sensitivities at the moment," said an official. While Britain may have been written off, concern is mounting because hostility has reached unprecedented levels across continental Europe and anti-EU parties are leading the polls in France, the Netherlands and Greece.
Senior EU figures, such as Mrs. Reding, want the European elections in May to move beyond debates over Eurozone austerity by embracing a grand vision of Europe. "This debate is moving into the decisive phase now. In a little more than four months' time, citizens across Europe will be able to choose the Europe they want to live in," she said. "There is a lot at stake. The outcome of these elections will shape Europe for the years to come. That is why voting at these elections is crucial. This will be our best weapon against the Eurosceptics: to explain to our citizens that their vote really matters." In the run up to the springtime pan-European vote, the EU is gearing up to mount an unprecedented campaign for the hearts and minds of voters.
Speaking in Athens, José Manuel Barroso, the commission president, signaled that the EU would use the centenary of World War One to warn that Euroscepticism, far-Right and populist anti-European parties could bring war back to Europe. "No other political construction to date has proven to be a better way of organizing life to lessen the barbarity in this world," he said. "It is especially important to recall this as we will commemorate this year the start of the First World War. We must never take peace, democracy or freedom for granted. It is also especially important to remind this as in May the peoples of Europe will be called to participate in European elections."
Libya's Lurch Toward Shariah Horrifies Christian Community
Jan. 8….(Fox News) Libya's recent edict that its coming constitution will be based on Shariah law has sent a chill through the North African nation's small Christian community.Libya's Coptic Christians, who number about 300,000, or 5 percent of the population, were allowed to practice their faith under dictator Muammar Qaddafi. But since the strongman was ousted from power, and ultimately killed, Muslim fundamentalists have increasingly filled the power void. Last month, the national assembly voted in favor of making Koranic law, or Shariah, the basis of all legislative decisions, meaning Islam will shape all future banking, criminal and financial cases. "Islamic law is the source of legislation in Libya," stated the General National Congress in a statement released shortly after the vote was held. "All state institutions need to comply with this."
A special committee has begun reviewing existing laws to ensure that they comply with Shariah, according to a recent report. The emerging political and legal system's orientation, combined with the rise of militants in the oil-rich nation, has left Christians feeling like the promise of democracy in the wake of Qaddafi's fall has been broken. "NATO went to war in Libya on the basis of a full democracy," Patrick Sookhdeo, international director for human rights group The Barnabus Fund, told FoxNews.com. "But what we have ended up with is a fractured government in which religious extremism of the worst kind has now taken over the government." "The concern is that this conflict has produced the exact opposite of a democratic government," he added.
Sookhdeo adds that the recent legislation will have a serious effect on those in Libya who desire a fair and just society,especially those in the country who are not of the Muslim faith. The status and rights of women will have to be addressed in Libya's future constitution, analysts say. Sookhdeo likened Libya's situation to what happened in Egypt after longtime leader Hosni Mubarak was replaced by Mohammed Morsi, the Muslim Brotherhood-backed president who in turn was ousted by the military after he was seen as pushing the nation toward Islamic rule. "They [Christians] will not have full citizenship," he said, referring to the recent ouster of Muslim Brotherhood backed President Morsi when his administration attempted to implement similar legislation.
Christian workers, including Copts who come from Egypt in search of work, have been targeted since Qaddafi's ouster in October 2011. Earlier this year, Libyan authorities reportedly released four Egyptian missionaries who had been arrested for proselytizing. A fifth Egyptian Christian, Ezzat Atallah, died while in prison. Their supporters say all they did was possess images of the cross for their own spiritual reflection.
Jerusalem, "The Big Stumbling Block' in Peace Talks
Jan. 8….(Israel Today) The danger for Christians and other non-Muslims in Libya was underscored again last month when an American teacher was murdered. Ronnie Smith, 33, of Texas, who was teaching chemistry at Benghazi's International School, was shot to death on Dec. 5 while jogging. The killing highlighted persistently tenuous security in the eastern Libyan city where US ambassador Chris Stevens was killed during an attack on the embassy Sept. 11, 2012. There were no credible claims of responsibility, but it is believed that Islamic militants active in Benghazi were responsible for Smith's murder. It came after an Al Qaeda spokesman publicly called upon Libyans to attack US interests everywhere as revenge for Special Forces snatching an Al Qaeda suspect off the streets of Tripoli last October. Many have speculated that Smith may have been killed because of his Christian faith and how he spoke about it with Muslims and his students in Libya. Sookhdeo said that the recent legislation could have a severe effect not only within Libya, but beyond its borders as well. He noted that Sookhdeo says that Libya's southern border is under Al Qaeda control and arms are being filtered into Syria at an alarming rate. "We have a potential regional problem," Sookhdeo said. "And Christians and others in the Middle East have every right to want a free, democratic society." Persecution, violence, and even the murdering of Christians have been on the rise in the Middle East as of late. While it is highly arguable whether or not current US-brokered Israeli-Palestinian peace talks have made any more progress than previous attempts to forge a deal, Secretary of State John Kerry has managed to keep the negotiations rolling for well over six months. But he's about to hit a wall: Jerusalem.
Israeli officials who met with Kerry during his most recent visit insisted there is a consensus among the Israeli public for reaching a final status peace agreement that leads to the creation of a Palestinian state. And they are right. But what is also true is that the vast majority of Israelis have consistently said they are unwilling to redivide Jerusalem and surrender the city's eastern half to become the capital of that new Palestinian state.
Certain members of Prime Minister Benjamin Netanyahu's government fear he is ready to buckle under American pressure, and are preparing next week to introduce legislation that would allow the Knesset to nix negotiations over the future status of Jerusalem. On the other side, Palestinian leaders have repeatedly committed themselves to never signing any deal that does not include Palestinian control of eastern Jerusalem, including the Old City and its Temple Mount.
Washington has long recognized the impossible hurdle that Jerusalem represents. That is why the issue of Jerusalem has always been pushed aside and designated a "final status" topic to be discussed at a later date. But that date is soon approaching, and Jerusalem itself is likely to prove precisely why a genuine man-made peace under the current circumstances is simply unattainable. This shouldn't come as a surprise: "In that day I will make Jerusalem a stumbling block for all people; all that burden themselves with it shall be cut in pieces, though all the people of the earth gather against it." Zechariah 12:3
Heavily Armed Militias Control West Bank Palestinian Refugee Camps, Not Palestinian Authority
(Terrorist militia's already control much of Abbas's acclaimed State, so why give him anything more?)
Jan. 8….(DEBKA) The rising level of Palestinian terrorism in recent months must be attributed largely to the 19 West Bank refugee sites veering out of the control of the Palestinian Authority, its head Mahmoud Abbas (Abu Mazen) and its security services, Debkafile's military and counter-terror sources report after a thorough investigation on the ground. The close to quarter of-a-million Palestinians living in those camps have fallen into the hands of local armed militias run by terrorist organizations, crime mobs and arms racketeers. The situation today is such that the Palestinian security forces don't dare set foot in those areas, especially the big refugee camps of Nablus (Balata), Tulkarm, Dehaisha, between the Jewish Gush Etzion settlement bloc and Hebron, Askar, east of Nablus, and Jenin. Another no-go area is the Shoafat camp in the municipal area of Jerusalem.
Palestinian security units are afraid of being greeted in the same way as the Israeli military forces, which have cut down on entry to those camps after coming under a hail of automatic fire, firebombs and grenades wielded by gangs of armed thugs. There were also attempts to seize soldiers as hostages.
At the Jenin Palestinian camp on Dec. 17, an Israeli unit arrived to pick up a terrorist suspect; and on Dec. 19, an elite paratroop unit drove into the Qalqilia camp. Both IDF forces withdrew under heavy fire and did not return to deal with the violent assailants. Control of the big West Bank cities and their outlying refugee camps passed to Palestinian authority under previous accords with Israel. Since then, no one has stopped the Palestinian camps stocking big dumps of illegal weapons, including anti-tank and anti-air rockets, with the local militias vying amongst each other for the biggest and most advanced weaponry. Our intelligence sources report that, from the third week of December, those arms began spilling over into the Palestinian villages around the camps and are now reaching the towns in trucks of farm produce delivered to city shops. In this way, the local militias are extending their sway from the camps to the West Bank towns under PA rule, such as Nablus, Jenin, Tulkarm and even its own seat, Ramallah, and the Palestinian neighborhoods of E. Jerusalem.
Abu Mazen has not so far lifted a finger to assert his authority for cutting down the armed militias' rule over a large section of his populace, in the proposed new Palestinian State. He recently tried to use the veteran Palestinian general Hadj Ismail, in his capacity as coordinator of relations between the PA and the Palestinian provincial governors, to persuade them to take action and put a stop to the mayhem. This was not much good, because the governors are no longer taking orders from any PA official, especially Abu Mazen. Debkafile points to the strange paradox of the United States and Israel conducting negotiations with the head of a Palestinian ruling body, whose authority slides further day by day and whose signature on any accord would have little practical value. The parties concerned pretend not to notice this situation for three reasons:
1. US Secretary of State John Kerry, though aware of the true state of affairs in Palestinian-controlled parts of the West Bank, realizes that acknowledging it would render irrelevant his painstaking attention to developing agreed security arrangements in the Jordan Valley and the West Bank itself. After Kerry keft Israel after another bid to close the gaps between the Palestinians and Israel, a senior Israeli security source told debkafile Monday, Jan. 6 that before tackling the borders question, the Secretary needs to urgently address with the breakdown of security in Palestinian-controlled areas on more than 90 percent of the West Bank before it explodes.
2. The Netanyahu government and its security arms prefer to turn a blind eye to the chaos spreading out from the refugee camps and fast spilling over into the rest of the West Bank, lest they be exposed embarrassingly to be negotiating peace with a leader who can't maintain order in his own house, least of all in an independent Palestinian state. The unruly state of Palestinian security allows Israeli security authorities to rate the rising violence as random rather than the work of a terrorist organization. This may be true technically, but should not let them off the hook.
3. Abbas can't afford to admit to his loss of control in the refugee camps because this
would entail exposing his constantly eroding authority in the population he hopes to rule in a future Palestinian state, and not only on the security front. He has also lost the bulk of his support in the main Palestinian ruling bodies: the central committee of his Fatah party and the central council of the PLO.
Iran: 'Having a Nuclear Bomb is Necessary to Put Down Israel'
Jan. 8….(Jerusalem Post) A top Iranian lawmaker and cleric said that the country's uranium enrichment program could allow it to build a nuclear weapon "in two weeks" in order to "put down Israel," according to multiple reports in the Farsi language press. Iranian lawmaker and cleric Muhammad Nabavian said on Friday that Iran would be able to build a nuclear bomb in "two weeks" if it gets "access to 270 kilograms of 20 percent [enriched uranium], 10 tons of 5 percent, and 20 thousand centrifuges," according to reports on Iran's Radio Farda and in Fararu. "We are not looking for a nuclear bomb, but having a nuclear bomb is necessary to put down Israel," Nabavian said, according to an independent translation of his remarks provided to the Washington Free Beacon.
Nabavian went on to claim that President Barack Obama had courted Iranian President Hassan Rouhani in the lead up to nuclear negotiations with the West last year. Nabavian said Rouhani revealed in a private meeting that the US president reached out to his Iranian counterpart on at least five separate occasions prior to Rouhani's visit last year to New York City. Rouhani ultimately refused to meet with Obama at the time despite the private overtures. Iran's parliament on Sunday reportedly approved and sent to Rouhani a bill demanding that Tehran enrich uranium up to 60 percent, levels just shy of those needed to fuel a nuclear weapon.
Russia's ties with Tehran have improved significantly since November's interim nuclear deal aimed at halting portions of Iran's uranium enrichment program, according to Nabavian. "Considering tough sanctions on Iranian banks, since last summer the whole banks throughout the world slammed their doors on us and we were unable to transfer even one single penny," he said. "Even if we could sell 2.7 million barrels of oil per day how we could transfer the money?" "Only recently, Russian leader Vladimir Putin sent the Russian central bank chief to Iran in order to alleviate money transfers, China also recently released part of our blocked money, US $10 billion." With reports circulating that the interim nuclear deal is set to finally be enacted on Jan. 20, Nabavian confirmed that negotiations are about "90 percent" complete. "Our negotiation with the US has developed swiftly. We reached to 90 percent agreement," Nabavian said, citing recent conversations he had with Iranian Deputy Foreign Minister Abbas Araqchi.
Nabavian claimed that Araqchi overheard Secretary of State John Kerry mocking Israeli Prime Minister Benjamin Netanyahu during a recent closed door meeting with his fellow nuclear negotiators. "At the end of the negotiation, lead US negotiator, Wendy Sherman contacted John Kerry asking him to join the meeting," Nabavian recalled. "Upon his arrival, Kerry mentioned that he has met Netanyahu in the morning and his ears were still whistling because of Netanyahu's shouts!" As the Iranian nuclear negotiations move closer to a critical tipping point, Tehran's hardline legislature is angling to give itself more control over the talks.
Most Israelis Have a Bible, But Never Open It
Jan. 7….(Israel Today) A study commissioned by the Bible Lands Museum in Jerusalem found that the vast majority of Israeli Jews have bibles in their homes, but that a less than one-third have opened the scriptures since school or their army service. The Bible is a major subject matter in Israeli schools, and every Israeli soldier (military service is mandatory for all Israelis) receives a Bible marked with the IDF seal during his or her time in uniform. New army recruits are sworn in on the Bible. And while most Israelis have failed to continue studying the Word of God into their adult lives, an overwhelming 96 percent majority said they favored continuing to teach the Bible to their children in public schools.
In remarks carried by The Jerusalem Post, Bible Lands Museum director Amanda Weiss said the results of the poll, which was carried out by Smith Research, reveal a "gap between the importance that we attach to the Bible as a nation and as individuals." Weiss recommended adjusted teaching methods to get Israeli children more genuinely interested in the scriptures so that they will continue to read the Bible even after they no longer have to do so for their studies.
Jordan Rejects Palestinian Security on Its Border
Jan. 7….(DEBKA) US Secretary of State John Kerry returns Sunday night, Jan. 5 for another shuttle between Prime Minister Binyamin Netanyahu and Palestinian leader Mahmoud Abbas after taking time-out for dropping in on Amman and Riyadh. debkafile reports that Kerry has ordered his team to shelve the proposed framework accord he presented to Netanyahu in 12 hours of talks and eight with Abbas Friday and Saturday. He concluded that the gaps between them on the core issues of the dispute were getting wider instead of narrower.
The Palestinians reject any Israeli security presence on the West Bank. However, in Amman, Secretary Kerry found Jordan's King Abdullah just as adamantly opposed to any Palestinian security presence on their common border along the Jordan Valley, or their participation in future security arrangements for the West Bank. The monarch told Kerry in no uncertain terms that he doesn't trust Palestinian security and intelligence organs. According to our sources, the Jordanian ruler said he found totally unacceptable the Palestinian plan for defending their future borders, which Palestinian intelligence chief Gen. Nidal Abu Dohan presented last week in Amman.
The Secretary proceeded from Jordan to Saudi Arabia later Sunday in search of some lead for energizing his Middle East peace effort. According to our sources, he planned to ask Saudi Arabia's King Abdullah for a public gesture, such as a joint economic enterprise, for luring Netanyahu into accepting a greater measure of his proposed framework. However, it is doubtful whether he found the 92-year old monarch and his advisers in any mood for attending to Israel and the Palestinians, after the Obama administration had offered Iraq's Shiite prime minister advanced weapons for fighting, not just Al Qaeda but also the Sunni Arab tribes of western Iraq. John Kerry Sunday night faced five major difficulties:
1. The Palestinians insist on Jerusalem being registered in any agreement as the capital of their future state. Israeli Prime Minister Netanyahu is flat against this.
2. Mahmoud Abbas is totally opposed to recognizing Israel as the Jewish State. His last conversation with the Secretary in Ramallah Saturday morning is described as "very tough." Kerry informed him that Netanyahu's demand for Israel's recognition as the Jewish state had been adopted as official American policy. When he heard this, the Palestinian leader dug his heels in still deeper against relenting on this point.
3. Abbas turned aside the critical refugee question by telling the US secretary that the decision was not up to him and would in any case not be binding on a single Palestinian refugee.
4. The clause in the US framework relating to the Jordan Valley border is opposed by Israel, the Palestinians and the Jordanians.
5. Neither has agreement been reached on the sum total of land the Palestinians will receive or Israel will cede.
Palestinian Leadership 'Enthusiastically' Supported Nazis
Jan. 6….(Israel Today) A senior Palestinian official last month confirmed for Russian television that the Palestinian Arab leadership at the time of World War II "enthusiastically" supported Adolf Hitler's Nazi regime, especially its war against the hated "Zionists." During an interview with Russia Today TV, former PLO political bureau chief Farouk Kaddoumi was asked if the Palestinian leadership was "sympathetic with Nazi Germany in WWII?"
Without batting an eye, , Kaddoumi answered: "I don't think it would be wrong to say that we were enthusiastic supporters of Germany." Wanting to clarify this astonishingly candid response, the interviewer repeated: "You supported Hitler and his people?" Kaddoumi's reply was the same: "Germany, yes. This was common among the Palestinians, especially since our enemy was Zionism, and we saw that Zionism was hostile to Germany, and vice versa." While the blunt nature of Kaddoumi's admission might seem unusual, the content of his remarks represent no great surprise for students of history.
At the height of World War II, Palestinian spiritual leader and Mufti of Jerusalem Haj Amin al-Husseini (pictured) was an outspoken ally of the Nazis. Several photographs of Husseini meeting with Hitler exist, and the sheikh is known to have actively recruited Muslims in the Balkans and elsewhere to the Nazi cause. It should also be noted that Kaddoumi's comments cannot in this particular instance be brushed aside as "playing to the crowd" since the Russians were one of Hitler's greatest foes and suffered greatly at the hands of the Nazi war machine.
Continued PA Incitement: "Jews are 'Subhuman'
Jan. 6….(Arutz) A Government Press Office (GPO) release said that Intelligence Affairs Minister Dr. Yuval Steinitz and the Director General of his ministry, Brig.-Gen. (ret.) Yossi Kuperwasser, presented the annual "Palestinian Incitement Index" that includes new findings from the recent months, during which diplomatic negotiations have been conducted. The findings show that incitement against Israel and the Jewish people is continuing on official media channels including, inter alia, by bodies that are very close to the PA Chairman and in educational and religious networks. The findings also show that during the period of negotiations between Israel and the Palestinians, not only did incitement not lessen, in certain areas it even increased, and that recently, the use of prominent Nazi elements, such as the image of Hitler, has also increased. From the data, it is clear that incitement activity is concentrated in communicating several main messages:
v Israel has no right to exist, certainly not as the state of the Jewish People, which, in any case, have no link to the holy Land;
v 2. The disappearance of Israel is unavoidable and is expected soon;
v 3. The Jews are sub-human creatures and must be dealt with accordingly;
v 4. In principle, all forms of struggle, including terrorism, are legitimate in order to realize the final goal.
Minister Yuval Steinitz said, "We must not ignore the fact that the Palestinian educational system and media, under the patronage of Abu Mazen and during the negotiations, are educating and inciting, on a daily basis for the destruction of the State of Israel." Prime Minister Binyamin Netanyahu added, "This is a very severe phenomenon. True peace cannot exist without stopping the incitement against Israel, and educating for peace. The refusal of the Palestinians to recognize Israel as the state of the Jewish People and declare the end of national demands – this is the root of the conflict.
It Was Terrifying Being a Christian in 2013
Jan. 6….(Christian Post) Despite the fact that Christians make up roughly a third of the world's population, there are still large pockets of the planet where they are targeted and hunted down simply because of their faith in Jesus Christ. Below are just six among hundreds of stories of persecution from the bloody, painful and tumultuous year of 2013 for Christians around the globe.
1. Nigeria's Boko Haram and Fulani Herdsmen Slaughter 1,200 Nigerian Christians
"Statistically, we are looking at approximately 60 percent of the world's Christians that were killed for their faith last year was in Northern Nigeria," Ann Buwalda, executive director of the Jubilee Campaign. Recently named on the US terrorist's list, Boko Haram has waged war against Nigerian Christians living in the northern part of the country in hopes of driving them to the South, where the majority of Christians already reside. (The country's Muslims live predominantly in the North.) To achieve its ends, the group, along with Fulani Herdsmen, have carried out bombings, mass shootings and kidnappings, leaving Christians fearful for their lives. The Nigerian government had attempted to grant the group amnesty in April, in hopes of them ceasing their fight, but the group rejected the offer. Still, in one hopeful sign, some church leaders suggested in November that the sophisticated guerilla operation now operates more as a "bandit gang."
2. Pakistan's Largest Attack on Christians Claims 82 Lives
"In every family, one or two people were killed, so how can we celebrate Christmas? There will be no happiness," Nasreen Anwar, 35, on the blast that killed her 14-year-old daughter in the blast and severely wounded her nine-year-old daughter, to the AFP. Eighty-two people died after a double suicide bomb exploded immediately after a church service let out in Peshawar on September 22. Within the tiny community, almost no family was untouched by the attack, which was timed and strategized for maximum carnage, metal ball bearings were packed into the bombs. The attack highlighted the peril of Pakistani Christians, who make up 1.6 percent of the country's 179 million population. Beyond bombings, Christians have also been victim to "blasphemy laws," or legislation that enables Muslims antagonistic to Christians to accuse and prosecute them, at times on flimsy grounds, of smearing their faith.
3. Islamists Torch, Destroy and Vandalize over 70 Christian Churches and Institutions
"For weeks, everyone could see these attacks coming, with Muslim Brotherhood members accusing Coptic Christians of a role in Mohammad Morsy's ouster, but the authorities did little or nothing to prevent them," Joe Stork, acting Middle East director at Human Rights Watch, remarked back in August after Islamists wrecked havoc on their Christian country people. The year 2013 means something noteworthy to every Egyptian. The military overthrew the democratically elected Muslim Brotherhood-backed President Mohammed Morsi in June, but Christians will mark this year much more grimly. They will count the number of churches attacked (79 in August alone), a drive-by shooting at a Copt wedding in Cairo in October that killed four, and a several-month-long Islamist seize of Dalga, where the Christians that did not flee the takeover, found themselves essentially under house arrest and according to some reports, forced to pay a jizya or overseer tax to the Islamist government.
4. Syria's Civil War and Rebels Increasingly Threaten and Target Christians
Despite the fact that some of Syria's Christian communities are so old that they still speak Aramaic, the same language Christ is believed to have spoken, a civil war that began in 2011 is threatening to displace the centuries' old community. Once an uprising aimed at removing President Bashar Al-Assad from power, rebel groups have been increasingly dominated by Islamists who have targeted Christians specifically through kidnappings and other forms of persecution. At other times, Christians, who before the war made up 10 percent of the country's 22 million person population, have found themselves in the epicenter of the fighting. For instance, this fall in Maaloula, a tiny hillside ancient Christian village, fighting between rebels and the Syrian government army, caused the majority of the town's residents to flee. A war that has already created more two million refugees currently seems likely only to generate more in 2014, with more of those being the country's dwindling population of Christ followers.
5. Pastor Saeed Abedini's Imprisonment in Iran - One Among Many
The 33-year-old who hails from Idaho has been imprisoned since Sept. 2012, when members of the Iranian Revolutionary Guard detained Saeed Abedini for his faith. He had been visiting Iran to meet with his family and move forward on opening an orphange.
Since his imprisonment, overwhelming concerns have been expressed about Abedini's health, after he was brutally interrogated after his initial detainment, and who has had difficulty receiving medical attention from prison staff and had to fight two months to receive outside professional help earlier this year. Despite international pressure from Secretary of State John Kerry and the White House, Iran has yet to budge and Abedini's fate remains in the hands of President Hassan Rouhani's government. He is but one Christian out of scores believed to be imprisoned in Iran for their faith.
6. Continued Hardship in North Korea For Christians
While no single story regarding the plight of North Korean Christians landed prominently in international news this year, that can likely be attributed to the regime's secrecy, rather than any break in suffering. The country made Christian persecution advocacy group Open Doors International's World Watch List for the 11th straight year for a reason: Christians can expect to "face arrest, detention, torture, even public execution." North Korea also banishes Christians to labor camps, one which reportedly is home to 6,000 Christians. Despite the hardship both of being a Christ-follower and citizen in North Korea, Open Doors estimates that there are up to 400,000 Christians in a country of 25 million.
FOJ Note: One may read these stories about persecution in certain countries, and conclude that I am safe here in my own country. But in reality, if we as fellow Christians do not stand, and speak out about the persecution in these lands, then the same atrocities will come to our land. Even now, Satanic schemes are being advanced against Christians in what were once Christian bastion nations.
WEEK OF DECEMBER 29 THROUGH JANUARY 4
US / Empowering Palestinians Who Reject Israel's Right to Exist
Jan. 3….(Jerusalem Post/excerpt By Caroline Glick) Today a core goal of US Middle East policy is to secure the release of Palestinian mass murderers from Israeli prisons. US Secretary of State John Kerry will arrive in Israel for his 14th visit this week. And to assure that his stay will be a happy one, Saturday night the government approved the release of 26 more Palestinian mass murderers from prison. This will please Kerry because today a core goal of US Middle East policy is to secure the release of Palestinian mass murderers from Israeli prisons.
That's right. The same America that supposedly leads the free world in the global war against terror, now conditions its support for Israel, its chief regional ally in that war, on the Jewish state's willingness to release unrepentant, mass murdering terrorists back into Palestinian society. Not to put too fine a point on it, but it ought to go without saying that this policy hinders, rather than advances the cause of peace. It is impossible to rationally claim that by coercing Israel into releasing people like Juma Ibrahim Juma Adam and Mahmoud Salam Saliman Abu Karbish that the US is advancing the cause of peace.
In 1992, the two men firebombed a civilian bus, murdering Rachel Weiss, who was nine months pregnant, and three of her pre-school aged children, as well as IDF soldier David Delarosa, who tried to save them. They were released on Monday, due to US pressure on Israel and received back home to heroes' welcomes. Their freedom empowers Palestinians who reject Israel's right to exist and seek its destruction through acts of genocide against its Jewish citizens.
Indeed, their release all but guarantees that the new round of terror war that Kerry threatened Israelis would break out if we aren't forthcoming to PLO demands, will take place. In other words, by supporting the release of terrorists from prison, the US government is enabling the next round of the Palestinian terror war against Israel.
Beyond that, both the Palestinian demand for the terrorist releases, and the US support for those releases make a mockery of the whole concept of the two-state solution. A society that insists on the release from prison of its worst, most prolific murderers is not a society with any interest in making peace with the society targeted and victimized by their crimes. And US support for this Palestinian demand puts paid to Kerry and President Barack Obama's claims that they seek a peaceful resolution of the Palestinian conflict with Israel.
The Palestinians' support for terrorists doesn't merely demonstrate their ill-intentions. It shows that the whole peace process that has become the centerpiece of US Middle East policy is based on a fiction. When Israel agreed to accept the PLO as its partner in peacemaking two decades ago, that agreement was predicated on the terror group's pledge to abjure further terrorism and to cooperate with Israel in fighting and defeating terrorists within Palestinian society. Without that pledge Israel would never have agreed to recognize the PLO. And that pledge, as we were reminded yet again on Monday, was a complete lie.
Then there is the international legal aspect to the Palestinian demand for Israel to free terrorists, and to the US support for this demand. Binding UN Security Council resolution 1373 requires all states to "Deny safe haven to those who finance, plan, support, or commit terrorist acts, or provide safe havens." So by sheltering terrorists the Palestinian Authority stands in breach of binding international law. And by supporting the PA 's sheltering of those terrorists, by coercing Israel into releasing them, the US has placed itself in a deeply problematic position in relation to international law. It has also forced Israel into a deeply problematic position by bowing to the US demand to release them.
Franklin Graham Says God, Not Pope, Is the Judge on Homosexuality
Dec. 31….(Christian Post) Franklin Graham, the son of evangelist Billy Graham, said during a television interview aired Sunday that Pope Francis, who appears to have a more accepting view of gays, is not the judge on homosexuality, but God is and He says it's a sin. "I want to warn people: I think the pope is right when he says he's not the judge," Graham said on NBC's "Meet the Press" on Sunday. "He's not the judge. God is the judge."
Graham, president of the Billy Graham Evangelistic Association, said this after he was asked about the pope's views on homosexuality. Francis made headlines earlier this year when he said, "If a person is gay and seeks God and has goodwill, who am I to judge them?"
Graham was asked, "Would there be a shift for you?" "God would have to shift, and God doesn't. God's word is the same yesterday, today, and a million years from now. It's a sin," Graham replied. "To wink at sin, to tell somebody that it's OK? I know the consequences of what will happen one day when they have to stand before God," he added.
Obama-Kerry "Framework For Middle East Covenant of Peace

"

Dec. 31….(DEBKA) US State Department spokeswoman Marie Harf said in Washington Tuesday, Dec. 31, that Secretary John Kerry would discuss with Israeli Prime Minister Binyamin Netanyahu and Palestinian Authority Chairman Mahmoud Abbas a "proposed framework" to serve as "a guideline for addressing all core issues" in the decades-long dispute. The core issues she listed were "borders between Israel and a future Palestine, security arrangements, the fate of Palestinian refugees and conflicting claims to the holy city of Jerusalem." Kerry leaves for Israel and Ramallah on New Year's Day to continue his shuttle, after Monday night, Dec. 30, Israel released from jail 26 Palestinian terrorists serving life sentences for murder. Debkafile reported earlier that the US Secretary does not expect Israeli and Palestinian leaders to approve the proposed framework, only to contribute their comments. We also reported that Abbas had indicated to the Secretary that that Palestinians were preparing to reject his proposals by demanding their referral to the various pan-Arab forums.

DEBKA Weekly No. 616 of Dec. 20 was first to divulge the nine points of the unpublished draft Kerry planned to present to Israeli and Palestinian leaders this week. Since then, certain amendments were introduced, especially in relation to Israel's military presence in the Jordan Valley and Judea and Samaria. The document continues to be molded by Kerry's ongoing back-and-forth communications with the two parties. Nevertheless, the nine points disclosed hereunder stand as the basic guidelines of the proposed US framework: Israel hands over 92.8 pc of West Bank to Palestinians.

1. Nearly all its content draws on the proposal Ehud Olmert, then Prime Minister, submitted to Abbas on Aug. 31, 2008, which he never accepted; nor was it approved by any Israeli authority.

2. Territory: Israel will annex 6.8% of the West Bank including the four main settlement blocs of Gush Etzion with Efrata; Maale Adummim; Givat Zeev;and Ariel, as well as all of the "settlements" of East Jerusalem and Har Homa, in exchange for the equivalent of 5.5% of Israeli territory.

3. The Safe Passage: A territorial link between the Gaza Strip and the West Bank would cut through southern Israel and remain under Israeli sovereignty and Palestinian control. Our sources add that out of all other options, the American sponsors of the accord prefer to build an express railway line from Gaza to Hebron, without stops, which would be paid for by Washington. Abbas has already informed John Kerry that he wants the train to go all the way to Ramallah. There will be a special road connecting Bethlehem with Ramallah that bypasses East Jerusalem. This is mostly likely the same route currently planned to go around Maaleh Adummim. Since the safe passage will cross through Israel, accounting for 1% of its territory, this area will be deducted from the land Israel concedes, leaving 4.54% for the land swap with the Palestinians.

4. Jerusalem: East Jerusalem will be divided territorially along the lines of the Clinton Parameters with the exception of the "Holy Basin," which comprises 0.04% of the West Bank. Sovereignty over this ancient heart of Jerusalem, with its unique and historic concentration of Jewish, Christian and Muslim shrines, will pass to an international commission comprised of the US, Israel, the Palestinians, Jordan and Saudi Arabia.

5. Refugees: This issue will be addressed according to guidelines proposed by President Bill Clinton at Camp David in the year 2000, and rejected by Yasser Arafat. An International Foundation will be established to resettle the bulk of the Palestinian refugees in Canada and Australia, except for a small portion to be accepted in Israel in the framework of family reunification.

6. Security: The Olmert package made no mention of security. However the Kerry draft deals extensively with this issue and Israel's concerns. It calls for the evacuation of all 10,000 Jewish settlers from the Jordan Valley leaving behind a chain of posts along the Jordan River. Security corridors cutting through the West Bank will maintain their land and operational links with Israel. Border crossings will be set up between Palestine and Jordan with an Israeli security presence. The security section of the draft assigns the use of West Bank and Gaza airspace by Israel and the Palestinians. There will be no Israeli military presence inside the Palestinian State.

7. Taxes: The present arrangement for Israel to collect customs levies and distribute the revenues to the Palestinians will continue. (debkafile: That is about the only clause which the Palestinians accept.) Israel will carry out security checks on goods bound for Palestinian that are unloaded at Haifa and Ashdod ports, and levy customs at rates fixed by the Palestinians to be disbursed in the Palestinian state.

8. Settlements: Eighty percent of all Jewish settlers on the West Bank will be confined to the major settlement blocs as defined in point 2. The remaining 20% amounting, according to American calculations to 80,000 people, will have to decide on their own whether they prefer to stay where they are under Palestinian rule or move to Israel. Debkafile's sources report that Secretary Kerry advised the Israeli Prime Minister bluntly that he need not promise to force settlers to leave their homes, as the Sharon government did when he executed the unilateral disengagement from the Gaza Strip in 2005. Netanyahu replied that it was unacceptable for Israel to abandon the settlers to their fate. He therefore proposed that instead of forcing them to cross back into Israel, they would be absorbed in the larger settlement blocs remaining under Israeli sovereignty.

9. Timelines: Different timetables are proposed in the US framework for implementing different sections: The Palestinian leader says he is willing to give Israel three years as a transition period for relocating settlers. When he submitted the paper to the Israeli and Palestinian leaders earlier this month, the Secretary of State told them that he saw no point in the two negotiating teams holding meetings consumed by interminable debates on one point or another. He therefore asked both parties to henceforth send him their comments in writing.
Putin Orders Saudi Arabia "Destroyed" After Terror Strikes
Dec. 31….(The Watch Towers) A grim memorandum circulating in the Kremlin today written by Federal Security Services (FSB) Director Alexander Bortnikov outlining the new security measures being put into place throughout Russia ordered by President Putin a few hours ago in response to the deadly Volgograd terror attacks further warns that Russia's leader has, in effect, vowed to "destroy" Saudi Arabia as he personally is blaming them for this horrific crime against humanity. Of the terror attacks themselves, Russian Deputy Emergency Situations Minister Vladimir Stepanov is reporting to the Kremlin that the two Volgograd explosions have hurt 104 people, of which 32 were killed.
Volgograd (formerly known as Stalingrad) is located 650 kilometers (400 miles) from Sochi which is the site of the 2014 Winter Olympics, and the twin explosions hit a crowed trolleybus and train station. This FSB memo reports that the trolleybus suicide bomber has been identified as Pavel Pechyonkin, born in the Mari El region and who joined resistance forces in 2012. According to this FSB information, Pechyonkin, aged 32, is a former paramedic. In 2012, he joined the bandit underground, having left a note for his mother on his lap top computer. Pechyonkin has since communicated with his parents two or three times via the Internet. Of particular concern about Pechyonkin for Putin, this memo continues, was this suicide bombers location this past year which the FSB confirms was in Islamic rebel held territories of Syria controlled and funded by Saudi Arabia.
Critical to note, and as we had reported on in our 27 August report "Putin Orders Massive Strike Against Saudi Arabia If West Attacks Syria," Saudi Prince Bandar bin Sultan, this past August, secretly offered Russia a sweeping deal to control the global oil market and safeguard Russia's gas contracts, if the Kremlin backs away from the Assad regime in Syria. When Putin refused Prince Bander's "offer," however, and as reported by London's Telegraph News Service, this Saudi Prince stated to Putin, "I can give you a guarantee to protect the Winter Olympics next year. The Chechen groups that threaten the security of the games are controlled by us."
Barely over a fortnight ago, this FSB memo says, Prince Bandar, again, came to the Kremlin and in a secret meeting with Putin reiterated his threat to cause terror in Russia to which Putin suggested to the Saudis that they abandon "sectarian instigations and supporting terrorism, because it is a double edged sword that will rebound inside Saudi Arabia and gather momentum in a manner that you will not be able to control." Equally critical to note, and as we had, likewise, reported on in our 30 August report "Saudis Go On Full Alert As Putin War Threat Stuns Muslim World," this FSB memo warns that Putin's previous orders to the Armed Forces of the RussianFederation to prepare for a "massive military strike" against Saudi Arabia are still in effect.
This FSB memo further states that both Russia and Iran are outraged over Saudi Arabia's latest "donation" of $3 billion to the Lebanese army (twice the national military budget of Lebanon) made by Saudi King Abdullah while the Volgograd attacks were occurring and described as "a bid to cover up its bloodstained hands in violence hitting the Middle East and beyond."
To the fears of the Saudis themselves, FSB Director Bortnikov notes in his memo, was evidenced this past week by Ahmed al-Ibrahim, an adviser to some of Saudi Arabia's royals and officials, who stated: "The bond of trust between America and Saudi Arabia has been broken in the Obama years, we feel we have been stabbed in the back by Obama." And in his grim summation, Bortnikov notes that with Saudi Arabia now a "pariah nation" with both Russia and the US seeking retribution against them, Putin's angry desire to see the Saudis totally destroyed is a wish that will, indeed, come true much sooner than later.
ObamaCare Designed to Shift Aids Costs to Non-Gays
Dec. 29….(WND) The Obama administration's emphasis on enrolling the LGBT community in Obamacare strongly suggests it has an unspoken agenda of shifting to healthy citizens the extraordinary financial burden of providing services to the unique demographic, which is afflicted disproportionately by AIDS and other health issues. "The Affordable Care Act has the potential to transform the lives of countless LGBT people and improve the health and well-being of our community, for generations to come," proclaims the White House Blog in a Dec. 17 posting.
The White House Blog posting noted that since taking office, President Obama and his administration "have taken significant steps to advance equality for the lesbian, gay, bisexual, and transgender (LGBT) community." "You've probably heard of many of these accomplishments: repealing 'Don't Ask, Don't Tell,' prohibiting anti-LGBT discrimination in hospitals and in housing, promoting international LGBT human rights, standing up against DOMA (Defense of Marriage Act) and then implementing the Supreme Court's decision in United States v. Windsor.
David Kupelian's blockbuster book, "The Marketing of Evil," shows exactly when, where, how and especially why Americans bought into the lies that now threaten the future of the country. The post concludes by emphasizing the steps being taken by the Obama White House to work with the LGBT community to raise Obamacare awareness: "That's why we have been working closely with organizations like Out2Enroll, CenterLink, the Gay and Lesbian Medical Association, PFLAG, the Equality Federation, and the Gay and Lesbian Victory Institute over the last few months to raise awareness of the Affordable Care Act. And we've also been working with LGBT community centers, Pride organizations, philanthropic foundations, LGBT health centers, and HIV/AIDS service providers to empower local LGBT communities with the information and resources they need to get access to quality, affordable health care." An infogram in the blog post lists the "Top 5 Affordable Care Act Benefits for the LGBT Community":
* Plans purchased through the Marketplace can't discriminate based on sexual orientation or gender identity;
* You can't be charged a higher premium just because you're lesbian, gay, bisexual, or transgender;
* No denial of coverage because of pre-existing conditions like HIV/AIDS, cancer, or mental health diagnoses;
* Legally married same-sex couples are treated equally for same-sex couples are treated equally for financial assistance when purchasing coverage in the Health Insurance Marketplace, regardless of where they live;
* No more lifetime limits on coverage for people with chronic diseases like HIV/AIDS.
In effect, by eliminating health underwriting, Obamacare has transformed health insurance for the LGBT into a "guaranteed-issue," even if the applicant has HIV/AIDS. Under Obamacare, all health insurance providers must accept any applicant who applies and is willing to pay. The insurers are prohibited from asking applicants about their "gender identity" or sexual orientation. The message appears to be at the center of the White House public relations campaign to encourage the LGBT community to purchase health insurance through an Obamacare health-insurance exchange.
The Obamacare exchange is designed to eliminate the ability to pay as the last possible barrier to obtaining health insurance by providing low-income applicants with subsidies and/or access to Medicare/Medicaid. The White House, therefore, has configured Obamacare so that the only reason an LBGT person would not obtain some form of health insurance coverage is because the person simply does not want to have health care or otherwise refuses to apply.
The government's own statistics affirm that LGBT citizens are responsible for an enormously disproportionate share of health care costs, which now will be placed on the backs of healthy citizens under the Affordable Health Care Act, known commonly as Obamacare. The Obama administration's emphasis on enrolling the LGBT community in Obamacare strongly suggests it has an unspoken agenda of lifting the financial burden from a demographic that overwhelmingly votes Democrat.
John Kerry: US Deal Will Trade off 'Jewish' Israel for 1967 Lines
Dec. 29….(Times of Israel) US Secretary of State John Kerry will offer Israeli and Palestinian negotiators a political trade-off: Israeli recognition of the 1967 lines as a basis for the future Palestinian state, in return for Palestinian recognition of Israel as the state of the Jewish people, Palestinian sources told the Saudi daily Al-Watan on Sunday. According to the sources, the mutual recognition will constitute the core of a framework agreement to be signed by the end of January, and negotiated in greater detail during the following months. "The coming weeks will be difficult for the Palestinian and Israeli sides, since they will need to make tough decisions," a source told Al-Watan. "On the one hand, Israeli Prime Minister Benjamin Netanyahu will need to live with a text speaking of the 1967 borders, and the Palestinians, for their part, will need to live with a text speaking of Israel's Jewishness."
Kerry is to visit the region later this week and is expected to present the sides with the framework plan, which is meant to keep peace talks alive. Talks have hit a roadblock in recent months, with the sides failing to come to terms over Israel's demand to leave IDF forces in the Jordan Valley, and Palestinian demands to release Israeli citizens jailed for terrorist acts before the signing of the Oslo Accords in 1993. According to one unconfirmed Israeli report, Kerry has offered to release the American spy-for-Israel Jonathan Pollard to coax Israel into freeing the jailed Israeli terrorists.
No Israeli Arabs are to be included in the third phase of prisoner release scheduled to take place Monday, although some of those freed are from East Jerusalem and have Israeli residency rights. PA President Mahmoud Abbas and Arab foreign ministers have reportedly sent letters to US President Barack Obama and Kerry rejecting Israel's demand to recognize it as a Jewish state and refusing any Israeli military presence on the future Palestinian state. "These letters were sent so that the American administration avoids any reference to the issues rejected by Arabs and Palestinians among the ideas Kerry is going to present," a source told Al-Watan.
Meanwhile, Hamas official Moussa Abu Marzouk on Sunday warned Abbas against signing a framework agreement, which he dubbed "a second Oslo Accord." "If an agreement is reached, Netanyahu will sign it and take it to the Knesset," the deputy head of Hamas's political bureau wrote on his Facebook wall. "But where will the person signing on the Palestinian side take the agreement? The issues raised concern among all Palestinians: borders, refugees, Jerusalem, the right of return and, of course, security."
The Palestinian parliament which must ratify any agreement, Abu Marzouk noted, has not convened in years. Hamas has repeatedly rejected peace talks. "I pray that the disaster of Oslo won't repeat itself," he concluded. "Because this time the price will be recognition of the Jewishness of the state, God forbid."
Israel-Lebanon Border Heats Up
Dec. 29….(Israel Today) Terrorists operating out of southern Lebanon fired four Katyusha missiles at northern Israel early Sunday morning, prompting a fierce military and diplomatic response by the Jewish state. Two of the Lebanese missiles hit near the northern Israel town of Kiryat Shemona, which is sadly all too used to such violence. Despite the attack, schools and businesses in Kiryat Shemona opened as usual, even as local residents could hear the Israeli army's reprisals hitting just over the nearby border. srael fired heavy artillery at the source of the missiles, though sources in southern Lebanon said the Israeli shells landed on the outskirts of the towns from which the attacks originated.
Israeli Prime Minister Benjamin Netanyahu called the attack a double war crime, as whoever had fired the missiles had assaulted a civilian population and had done so from under the cover of another civilian population. Netanyahu went on to insist that Israel would not tolerate cross-border attacks, and that Israel holds the government of Lebanon directly responsible for any violence emanating from its territory. The United Nations urged restraint from both Lebanon and Israel.
US and Iran's First Joint Military Venture: Fighting Al Qaeda in Iraq
Dec. 29….(DEBKAfile) With the Geneva Nuclear Accord still far from implementation a month after it was signed in Geneva, the United States and Iran are moving into stage two of their rapprochement: They are now fighting together to crush Al Qaeda terror in Iraq, Debkafile's exclusive military sources report. Iraq is two weeks into a major offensive for cutting al Qaeda down, the first major military challenge the jihadists have faced in the past six years. Three armies are fighting alongside Iraq: the United States, Iran's Al Qods Brigades officers and Syria. Their mission is to foil Al Qaeda's drive to spread its first independent state in the Middle East across the Iraqi-Syrian frontier. Its Iraqi and Syrian branches, ISIS and the Nusra Front, have declared a holy war to this end under their commanders Abu Bakr Al-Baghdadi and Abu Mohammed al-Golani. The Anbar province of Western Iraq is the scene of he fiercest combat close to Iraq's borders with Syria and Jordan.
To counter Al Qaeda's superiority in speed and surprise, the US has sent the Iraqi army Hellfire surface-to-air missiles. They are already in use against al Qaeda camps on the Syrian border. Next, Washington is sending out small, long-endurance unmanned aerial ScanEagles. These drones are best suited to combat in Anbar's deep wadis and the halophyte thickets lining the Euphrates River.
In this topsy-turvy scenario, Washington and Tehran share another surprising motive: to save the Assad regime in Damascus from Al Qaeda's long arms. Russian Foreign Minister Sergey Lavrov noted approvingly on Dec. 26: "Attitudes are changing in Western countries; they are becoming more realistic in their approach towards the Syrian crisis. The threat of terrorism in Syria, of jihadists coming to power, of creating a caliphate with extremist laws, these are the main problems." Since the Syrian chemical issue was addressed in September, Russian-Iranian-American collaboration is going strong. The joint US-Iranian war on al Qaeda is strengthening Tehran's grip on Iraq as well Syria.
---