Follow Focus on Jerusalem on 'Twitter'
WEEK OF APRIL 26 THROUGH MAY 2
Iran/Syria/Hezbollah Planning Anti-Israel Terror War on the Golan
May 2….(DEBKA) The Syrian and Hizballah military delegations visiting Tehran this week achieved their purpose: Debkafile's intelligence and military sources report that in three days of talks up until Friday April 30, Syrian Defense Minister Gen. Fahad Jassim al-Freij procured from his Iranian counterpart Hussein Dehghan, approval for a stepped up terror campaign against Israeli forces and civilians on the Golan, to be executed by terrorist surrogates. Iran pledged its support for this campaign and promised to make the Revolutionary Guards and Afghani Shiite forces present in Syria available, in the event of an Israeli counter-attack.
A stamping ground, designated "the open area," was to be provided for all terrorist militias willing to attack Israel. It would stretch from Damascus to the Golan, a distance of 60 km by road, and take in the Syrian Hermon and Lebanese Chebaa Farms. Syrian and Hizballah military intelligence services will take responsibility for coordinating their operations and providing them with arms and intelligence.
According to the plan approved in Tehran, Syria and Hizballah will establish new militias for their campaign as well as deploying existing terrorist groups. One such framework, made up of Syrian Druzes, was set up in recent weeks. Its first attack last Sunday April 26, an attempt to plant a bomb near an Israeli Golan border position, was a flop. All four bombers were killed in an Israeli air strike and the device did not detonate. The commander of the new Druze militia is Samir Kuntar, a name familiar to Israelis as the murderer of the Haran family of Nahariya and two police officers, who got out of prison in 2008 after serving 36 years of a life sentence. Kuntar is a rare Lebanese Druze who joined Hizballah in his youth.
Our sources note that President Bashar Assad many times suggested setting up a special Syrian-Palestinian "resistance movement" for taking back the Golan, which Israel captured during Syria's 1967 invasion and later annexed. However, the terrorist attacks on Israel were left until now mostly to Palestinian squads created ad hoc for single operations. They were often drawn from Ahmed Jibril's PFLP-General Command group or recruited in the Yarmuk refugee camp in Damascus. But now, Assad and his Hizballah ally are set on a serious escalation by different tactics, Debkafile's sources report. For a major terror offensive, they are building new frameworks with local recruits mustered in South Lebanon and the Syrian Golan. Some of those militiamen have been seen moving about in the Druze villages scattered over Jabal Druze and the Hermon up to the Chebaa farms.
Hizballah & Syrian & Iran Planning Anti-Israel Strategy
April 30….(DEBKA) A high-level Hizballah delegation arrived secretly in Tehran Tuesday, April 28, along with the large military group led by Syrian Defense Minister Fahad Jassim al-Freij, Debkafile's intelligence sources report exclusively. Both are taking part in the four days of military and intelligence consultations with Iranian officials on the war situation in Syria and the steps planned against Israel. According to a senior Gulf intelligence official, "The parties quickly finalized their plans of action against Israel, and the IDF will no doubt face on the Golan a far more active and intense front than they have seen yet."
The failed attempt Sunday, April 26, by a Druze squad to plant a bomb near an Israeli military border post in northern Golan was just a foretaste of the coming offensive, according to the source. He found Hizballah's active participation in the Syrian-Iranian military talks in Tehran entirely natural, in view of the doubling of the Lebanese Shiite organization's combat troops fighting alongside the Syrian army to roughly 7,000. This figure is over and above the missile, intelligence and logistics units assisting the Syrian war effort now in its fifth year.
Debkafile reported earlier that the Syrian rocket-mortar fire on Golan Tuesday was timed for Gen. Freij's arrival in Tehran to collect his next orders. The two rockets or mortar shells from Syria which exploded on the Golan at noon Tuesday, April 28, followed by alerts along the Galilee border with Syria, were timed to coincide exactly with the arrival in Tehran of a large Syrian military delegation led by Defense Minister Fahad Jassim al-Freij. High on the agenda of his consultations with Iranian leaders was no doubt the explosive situation developing on the Syrian-Israeli border.
Syrian President Bashar Assad and Hizballah's leader Hassan Nasrallah are reported by Debkafile's intelligence sources to have held urgent discussions in the last few days on how to react to the two Israeli air strikes reported by Arab media to have been conducted Wednesday, April 22 and Friday, April 24, on their Qalamoun mountain missile bases. Both needed to hear from Tehran how far they could count on Iranian support in the event of a military showdown with Israel.
Israeli military spokesmen have gone out of their way to play down the risk of any further security deterioration. After the fragments of at least two rockets or mortar shells were discovered Tuesday on the land of Kibbutz Ein Zivan near the border fence opposite Quneitra, military sources tried to calm people by attributing them to "spillover" from the fighting on the Syrian side of the border. The farmers were nonetheless advised to stop work in the apple and cherry orchards, and would not be surprised if the Syrians kept up their cross-border fire to provide "background music" for their defense minister's discussions in Tehran.
Debkafile's military sources calculate that the coming hours may be critical for Israel's northern front against Syria and Hizballah. If Tehran gives the nod, both are liable to ratchet up their assaults on northern Israel's Golan and Galilee regions. They won't have to wait for Gen. Al-Freij's return to learn about this decision. The appropriate directives may be flashed directly from Tehran to the Iranian officers based at Syrian staff headquarters in Damascus and serving in the military facilities in southern Syria and opposite the Golan.
Israel Strikes at the Syrian-Hizballah Alliance, in the Golan
April 28….(DEBKA) According to Arab media, Israeli executed its third strike against Syrian and Hizballah targets in the Qalamoun area on the Syrian Lebanese border Sunday night, April 26, shortly after Hizballah attempted to plant an explosive device near an Israeli Golan military post. But then, Monday morning, anonymous Israeli sources improbably attributed this air strike to possible Syrian opposition action by the Al Qaeda's Nusra Front.
Hizballah was meanwhile identified as responsible for the thwarted bomb attack on the Israeli Sheita military post guarding the northern Golan border with Syria. "Four terrorists placed an explosive on a fence near Majdel Shams. The air force thwarted the attack, killing all four," a military spokesman said.
On the face of it, Israel's purported third air strike over Syrian territory in five days, this time targeting the Wadi a-Sheikh and Al Abasiya regions of the Qalamoun mountains, was in retaliation for the thwarted Hizballah attack on the Golan. However, Debkafile's military sources give the exchange of blows a different slant: It is more likely to be the onset of a systematic Israeli campaign to wipe out Syrian-Hizballah military bases repositioned on the mountain range as depots and launching-pads for firing long-range missiles into Israel from Syrian territory.
A clue to this objective was offered Sunday night by Defense Minister Moshe Ya'alon in a firm statement that Israel would not permit Iran to arm Hizballah with advanced weapons. He did not explicitly admit to the air strikes of last Wednesday and Saturday, which were reported by Arab TV stations to have hit surface-to-surface missile depots on Qalamoun. But he nearly gave the game away. He accused Iran of trying to arm Hizballah with advanced weapons by every possible route. "We will not allow the delivery of sophisticated weapons to terrorist groups, Hizballah in particular, or allow Hizballah to establish a terror infrastructure on our borders with Israel," the minister said, adding: "We know how to lay hands on anyone who threatens Israeli citizens, along our borders or even far from them."
In a previous report, Debkafile disclosed that Syrian and Hizballah forces were on the point of conducting an offensive, under Iranian Revolutionary Guards officers, to flush Syrian rebels out of their last remaining pockets on the mountain slopes in order to clear the Syrian-Lebanese highway link for troop and arms convoys between the two countries. We also reported that Hizballah had already relocated substantial military manpower and missile stocks from northern Lebanon to an enclave it now controlled on the Syrian Qalamoun mountains. The anonymous sources' attribution of Sunday night's air strike to the Nusra Front sounded more like a lame cover story than a serious supposition. The Syrian opposition has never managed to use air power against the armies of Assad and Hizballah. Nusra did capture a few fighter-bombers from the enemy, but never acquired the technical infrastructure, ordnance or trained pilots to fly them.
This improbable theory would in any case contradict the warning message Israel was clearly addressing to Damascus and Hizballah that any violations of Israel's red lines on their part would be met with action to knock over their military set-up on their shared border, section by section, even at the risk of a showdown with Iran in the Syrian arena. Israel's destruction of the Qalamoun war machine would have four far-reaching ramifications: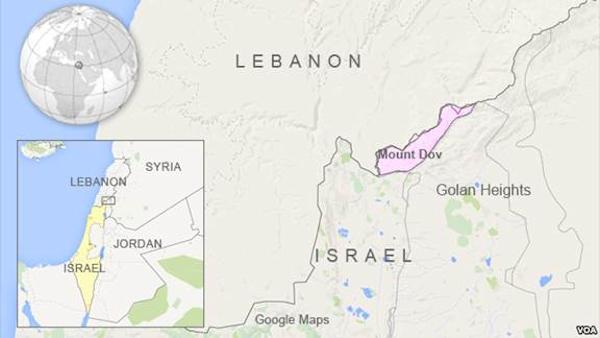 1. It would impair the Syrian army's capabilities and strike at the heart of the Assad regime.
2. It would give a strong leg up to the Syrian opposition, especially Al Qaeda's Nusra Front, which is emerging as the strongest and most effective paramilitary force in the Syrian opposition camp.
3. It would curtail the transformation of the Qalamoun Mts. into Hizballah's most important forward base of attack against Israel.
It is hard to see Tehran standing by if the sparring escalates further and Israel continues to punch away at the Islamic Republic's two most valuable strategic assets. Direct action by Iran would not be its style. Tehran would rather put the Syrian army and Hizballah up to stepping up its campaign of terror against Israel, possibly by expanding the arena across two borders into Lebanon and Israel itself.
Last week, the Obama administration managed to hold back the clash threatening to blow up opposite Yemen by the US, Saudi and Egyptian navies against an Iran convoy. Washington is likely to lean hard on Israel and Tehran to make sure that the current sparring does not run out of control and explode into a military showdown. If this happened, Tehran would likely refuse to sign the nuclear deal, which is nearing conclusion with the world powers led by the US.
Israeli forces on Sunday killed four suspected militants whom it says were caught trying to plant a bomb in the Israeli-occupied Golan Heights. Israeli military officials say they launched an airstrike on the militants near the town of Majdal Shams, close to the Israeli-Syrian border.
April 27….(CNS News) Reverend Franklin Graham, head of the Billy Graham Evangelistic Association (BGEA) and son of its world renowned founder, Pastor Billy Graham, said that Islam has not changed in 1,500 years and has "not been hijacked by radicals," but is "a religion of war." He also said he wants Muslims to know there is hope beyond Jihad and that they "do not have to die for God," but can attain "eternal life" through God's Son, who "died for us." Rev. Franklin Graham made his remarks in a Dec. 6 interview with Ruth Gledhill of the London-based inter-denominational magazine Christian Today.
Reverend Graham was asked about comments he made in 2001 about Islam, following the 9/11 terrorist attacks. He said he had not changed his opinion at all and, when looking today at the Islamic State, the Taliban, or Boko Haram he thinks, "This is Islam. It has not been hijacked by radicals. This is the faith, this is the religion. It is what it is. It speaks for itself." Islam has not changed in 1,500 years, he asserted, and added, "It is the same. It is a religion of war."
As for how Christians should approach Islam and its followers, Rev. Graham said, "I think it is very important that we do all that we can to try to share God's love with Muslims because they have no hope outside of dying in Jihad. I want them to know, you do not have to die for God. God died for us. He sent His Son to die for us." "We do not have to kill ourselves to please God," he said. "I want them to know that they can have eternal life."
Last month, Rev. Graham criticized a Muslim prayer service held at the National Cathedral, an Episcopal church established by a congressional charter more than 100 years ago, in Washington, DC. On his Facebook page on Nov. 18, Rev. Graham said, "It's sad to see a church open its doors to the worship of anything other than the One True God of the Bible who sent His Son, the Lord Jesus Christ, to earth to save us from our sins." "The God of Islam is not the same God of the Judeo-Christian faith," said Rev. Graham. "The God that we worship in Christianity is a God that has a Son. To Islam, that is blasphemy, to say that God has a son. Therefore, they do not worship the God that we worship."
Franklin Graham's father, Billy Graham is 96, and has Parkinson's disease. According to Franklin Graham, his father is doing fairly well, with good days and bad days, and he continues to read the Bible and pray every day.
Ministries Helping People Leave Homosexuality Could Become Illegal
April 27….(CNS News) Janet Boynes, the author of "Called Out" and founder of Janet Boynes Ministries, told the C-SPAN audience on Friday that soon ministries like hers, which help people exit homosexuality, will become illegal thanks to the efforts of the homosexual lobby. "Those who seek help to leave the life of homosexuality may soon discover that there is no longer any help out there," she said. "Homosexual activists and their homosexual attorneys are pushing to ban any type of ministries such as Janet Boynes Ministries, which help people exit homosexuality." "Their goal is to indoctrinate our kids. Their goal is to silence us. Their greatest fear is men and women like myself who have walked away from that life. Soon it may become illegal to even have this kind of ministry. Who knows how much longer we will have to do what we're doing today, unless we act now," Boynes said.
And Boynes should know. She lived life as a lesbian for 14 years before leaving the homosexual lifestyle in 1988. She said same-sex marriage is being litigated as a "potential federal civil right" by the US Supreme Court, "but we know this is not a civil rights issue." "See the color of my skin is an immutable, unchangeable characteristic," she said. "I can't change from black to white, but I did live a homosexual life for 14 years, and I've been out 17, so we know change is possible through the power of Jesus Christ." Boynes said the reason you won't see her in the mainstream media is because she would "tear down their belief system, and that's my goal, is to debunk everything that they're saying to be true, when I know it's a lie." "We have tragically watched our nation cave in to homosexuality propaganda. More and more people are falling for the lie that homosexuals are born that way. Well we know that's a lie anyway. Homosexuals have successfully made inroads into Hollywood, television, our children, public schools, universities, our government, the president of the United States, and now our churches," she said. "I know from personal experience that homosexuality is a false identity that is rooted in sexual or emotional brokenness. Same-sex marriage is a rejection of reality of God's design for how to raise our children. When we reject reality, we harm our children," she said.
As one of seven kids who had four different fathers, Boynes understands what it is to grow up without a father, "because of all those four fathers, none of them was around," she said. "Every child deserves and wants a father and a mother," something that is "critically important to their sexual development," Boynes said. "In the 14 years that I lived as a lesbian, I saw firsthand that there is no substitution for the role of a father and mother that they play in a child's life. Each parent offers a unique contribution to the health and wellbeing of our children," she added. "I know this to be true, because when I was in a homosexual life with a woman who had two children, I tried to fulfill the role of a daddy. At that time, I realized I wasn't equipped or capable of being a father to these girls. More and more children, family members and friends - those who were never predisposed to the homosexual before, are now experimenting sexually, trying out homosexuality and becoming hooked," Boynes said.
However, efforts to silence programs like Janet Boynes Ministries could make it impossible to help people who want out of the homosexual lifestyle. "We must be bold and not allow ourselves to be forced out. We cannot lay down our religious freedom," Boynes said.
She challenged President Barack Obama, who has had homosexuals as guests in the White House, to hear the voices of those who have walked away from homosexuality. "I thought about what President Obama said in his inaugural speech. He said, 'You might not have voted for me, but I will be your president.' Really, Mr. President?" Boynes said. "You have allowed gays and lesbians into the White House. You've sat down with them. You've had dinner with them. You heard their voices, but not once have you allowed those of us who walked out life of homosexuality to come into the Oval Office, to come into the White House, and hear our stories. I challenge you today to allow us to come and you listen to what we have to say," she added.
Hillary: America's 'Religious Beliefs' Must Be Changed
April 27….(Fox Nation) Last night, Hillary told the Women in the World Summit that the path to Abortion Nirvana will only open up by changing religion, culture, and values to accommodate it: "Far too many women are denied access to reproductive health care and safe childbirth, and laws don't count for much if they're not enforced. Rights have to exist in practice, not just on paper," Clinton said. "Laws have to be backed up with resources and political will," she explained. "And deep-seated cultural codes, religious beliefs and structural biases have to be changed.
Regardless of how one feels about gay rights or the abortion debate, it is interesting that liberals, like Hillary are finally getting around to openly confessing something all of us sort of know, yet few will say out loud: Achieving a liberal social agenda will necessarily require first extirpating many "deep-seated" Christian values and tenets.
Egypt Army Massed for Oeration to Capture Eastern Libya from ISIS
FOJ Note: (President Obama opposes Egypt's efforts to defeat ISIS in Libya) Why?
April 27….(DEBKA) The Middle East is on the brink of its fourth war (after Syria, Iraq and Yemen). Debkafile's military and intelligence sources report that Egypt is massing large-scale ground and air forces in the Western Desert along the Libyan border, in preparation for a military campaign to capture eastern Libya, Cyrenaica, from the Islamist State of Syria and Iraq (ISISS) occupation. The substantial naval and marine forces assembling at Egypt's Mediterranean ports indicate the possible launching of the offensive by dropping Egyptian marines on the Libyan coast around Derna (pop: 100,000), which ISIS has made its provincial capital. They may be accompanied by simultaneous landings of paratroops from the air.
For President Abdel-Fatteh El-Sisi, ISIS's presence in eastern Libya (as well as Sinai) poses an unacceptable peril to his country. He has been warned in a number of intelligence reports that the Islamic State's terrorists have already penetrated some Egyptian towns and even infiltrated certain army units.
To counter the Egyptian plan of campaign, ISIS is rushing reinforcements to eastern Libya from Syria and Iraq. From Syria, they are traveling by air or sea through the Mediterranean; from Iraq, through the Sinai Peninsula, whence oil and drug rings smuggle them across the Suez Canal and Egypt. Debkafile's sources reveal that Egypt's projected invasion of Libya was high on the agenda of American CIA Director John Brennan's unannounced visit to Cairo on April 19 for a meeting with the president. In reply to his visitor's demand for precise information on Egypt's Libyan campaign. President El-Sisi offered an assurance that he had no intention of keeping the Egyptian army in Libya. He would pull the troops out after defeating and disarming the jihadis and hand power to the Libyan government, which has established its seat in the eastern town of Tobruk near the Egyptian border and home to Libyan military bases and oil terminals.
The Tobruk government was set up by Libyan members of parliament who fled the capital Tripoli when it was overrun by a group of extremist Islamist militias, known as the Libyan Dawn, which included elements associated with Al Qaeda in the Islamic Maghreb, AQIM. The head of the this government is Abdullah al-Thinni, who is recognized by the United States and most Western governments as the legitimate prime minister of Libya.
However, President El-Sisi was not surprised to hear from the CIA director that the Obama administration objects to a direct Egyptian invasion of Libya, but would not oppose Cairo acting through local Libyan militias. Brennan leaned hard on the Egyptian president to follow Obama's line, but El-Sisi refused.
Interestingly, Egypt is ready to throw ground, sea and air forces into its offensive in Libya, while at the same time abstaining from deploying air or ground power in the Yemeni conflict, although it is a member of the Saudi-led coalition fighting Iran-backed rebels. Egypt is already fighting the Islamic State's branch in Sinai.
Obama Removes Iran and Hezbollah From Terror List
FOJ Note: This little bit of old news escaped me in February, as it was kept secret, but my how times have changed! President Obama is actually aiding and abetting Iran against Israel.
April 26….(Frontpage) An annual security assessment presented to the US Senate by James Clapper, the director of National Intelligence, has excluded Iran and the Lebanese militant group Hezbollah from its list of terror threats to US interests, despite both being consistently included as threats in previous years. The unclassified report, issued by Clapper on February 26 and entitled the Worldwide Threat Assessment of the US Intelligence Communities, was published by the Times of Israel amid Israeli concerns that Iran was omitted simply because of Tehran's efforts to combat ISIS. In a previous report from January 2014, Clapper included Iran and Hezbollah in the 'Terrorism' section, writing that both "continue to directly threaten the interests of US allies. Hizballah [sic] has increased its global terrorist activity in recent years to a level that we have not
Front Page Magazine reports, Iran, "you know the country responsible for killing hundreds of Marines in 1983, which provided sanctuary to al-Qaida and whose terrorist proxies helped give al-Qaida the skills to carry out 9/11? They're no longer terrorists. Sure their terrorist groups currently control parts of Lebanon and Yemen, but they're not terrorists. Because if Iran was a state sponsor of terror, then Obama letting them have the bomb might look bad. This way it's fine." That is correct ladies and gents, the Obama administration has removed the number one state sponsor of terrorism from the list of terrorists, just like they refuse to place the venerable Muslim Brotherhood on that list, or for that matter, the Council for American Islamic Relations, (CAIR) funny, even the UAE and Egypt did.
Former UN Ambassador John Bolton said the omission may be tied to nuclear negotiations currently underway between the United States and Iran. Bolton said he believes the Iranian negotiators told the American negotiators they have to ease up on labeling the country the largest state sponsor of terrorism.
The report (kept secret since February) speaks of Tehran's assistance in preventing "ISIL [another term for ISIS] from gaining large swaths of additional territory" in Iraq. It adds that the Islamic Republic has "intentions to dampen sectarianism, build responsive partners, and deescalate tensions with Saudi Arabia". The report fails to mention that Hezbollah is labelled as a terrorist organization by both the US and the European Union, while it receives the majority of its funding from Tehran. The omission comes as Washington and other world powers continue to negotiate with Iran to strike a deal over its nuclear program and capabilities.
The Israeli think-tank Meir Amit Intelligence and Terrorism Information Center revealed the omission recently. Max Abrahms, professor of political science at Northeastern University and member at the Council of Foreign Relations, believes that the omission signals a "quid pro quo" between Washington and Tehran. "I think that we are looking at a quid pro quo, where Iran helps us with counter-terrorism and we facilitate their nuclear ambitions and cut down on our labelling of them as terrorists," says Abrahms. "The world has changed. The Sunni threat has gotten worse, the Islamic State is a greater danger than al-Qaeda ever was, and the Iranians have really come up big in terms of helping us out in combating the Islamic State."
WEEK OF APRIL 19 THROUGH APRIL 26
At 67, Israel Home to 8.3 Million People
April 24….(Times of Israel) On the eve of its 67th Independence Day, Israel's population stands at 8.34 million people, according to figures released by the Central Bureau of Statistics. Israel's population has grown by approximately 162,000 since last year, a 2-percent increase. According to the annual census, there were 176,000 births and 44,000 deaths since last Independence Day. The influx of some 32,000 Jewish immigrants to Israel in the last year accounted for the reminder of the population increase. The 6.25 million Jewish residents of Israel represent 74.9 percent of the population, while the 1.73 million Arabs make up 20.7% of the current population. Residents without any official religious affiliation and members of other religions (including non-Arab Christians) make up 4.4% of the population.
In 2014, 75% of the Jewish residents were born in Israel, as compared with 35% in 1948. When the State of Israel was established in 1948, the population numbered 806,000, and Tel Aviv-Jaffa was the only city with more than 100,000 inhabitants. There are now 14 such cities, six of which are home to more than 200,000 people: Jerusalem, Tel Aviv-Jaffa, Haifa, Rishon Lezion, Ashdod and Petah Tikva.
(Jerusalem's Temple Mount at night)
James Dobson: Christians Soon Will be 'Most Hated Minority'
April 24….(WND) James Dobson hosted a panel of Christian leaders on his "Family Talk" radio show Wednesday and warned that Christians are about to face a new status in America as a "hated minority" if the US Supreme Court decides, as many expect, to mandate same-sex "marriage." "The heart of what's happening is an attempt to impose a new morality on all of America," said Maggie Gallagher, a traditional-marriage advocate for 25 years.
The author of "The Case for Marriage," Gallagher is co-founder of the National Organization for Marriage and a senior fellow with the American Principles Project. Homosexual advocates have no interest in a "live and let live tolerance," she said. "After redefining marriage, the next thing on their agenda is to redefine Christianity." Under the new regimen, there will be no difference between man and woman, husband and wife, she said. The attitude is that if you "see something different, there's something morally wrong with you." Christianity, she said, "will enter a new phase, as a hated minority group."
She and several others joined Dobson to discuss the US Supreme Court case in which justices, including Elena Kagan and Ruth Ginsburg, who already publicly have endorsed same-sex marriage, will hear arguments April 28. The 6th Circuit Court of Appeals previously ruled states have a right to define marriage.
Dobson noted that marriage has been defined as the union of a man and a woman since God created the institution thousands of years ago, predating any government. Dobson detailed how in 31 state elections, 31 times voters adopted the traditional definition. The courts, however, Dobson said, "have steadily been ruling that traditional marriage is unconstitutional and discriminatory and those decisions have found their way now into the Supreme Court." "Almost all the court watchers are predicting the highest court in the land is about to redefine marriage." If that happens, he said, it "will change everything in the culture," including churches, schools, businesses, the military and family. "Who knows where it will end?"
One judicial panelist said the judiciary doesn't have a right to rule on the issue. "All of us can see there's nothing in the US Constitution that says anything about the redefinition of marriage," he said. But, he said, "We're at a point in history where ideology trumps all, the notion that judges should be bound at all by what the Constitution or what precedent says." He noted that in 1971, the Supreme Court dismissed a case regarding redefining marriage, saying there was no federal question there. He said Christians are going to have to stand up for their beliefs. "If I were the Devil, I would set out to destroy marriage." And he warned that the attacks by homosexuals now on businesses will expand. "What we're seeing happen to businesses today will happen to churches tomorrow," he said. "They may lose their buildings, or keep their buildings and agree they're going to perform same-sex marriages." He cited existing cases stemming from attacks on Christians who run the Ocean Grove camp in New Jersey, a wedding chapel in Idaho and Houston pastors who opposed a transgender-rights ordinance.
WND has compiled a "Big List of Christian Coercion" with dozens of cases in which Christians have been fined, threatened or penalized for recognizing the biblical definition of marriage. "It's evidence of what's' going to come to the church," he said. Dobson is a familiar critic of government. He recently described President Obama as the "abortion president" and warned America is heading toward "depravity." In his October 2014 newsletter, he wrote about the Old Testament account of Abraham's nephew Lot, "who chose to take his family into the wicked cities of Sodom and Gomorrah." "The men living there had become desperately depraved, burning with lust for each other. Jehovah told Abraham that their sin was so grievous that the Lord decided to rain utter destruction upon them. Abraham pleaded with the Lord on behalf of the people, but the patriarch could not find even ten righteous men in either of the cities to justify mercy," he wrote. "Why have I chosen to recount this biblical story from so long ago? Because I am convinced that America and other Western nations are sliding in the same direction," he warned. "We have not yet reached the depravity of Sodom and Gomorrah, but that appears to be where we are headed."
In an earlier interview with WND, Buchanan, the author of "Suicide of a Superpower: Will America Survive to 2025?" and other bestsellers, spoke on the controversy over the Indiana Religious Freedom Restoration Act. Buchanan forcefully condemned defeatism among social conservatives and rejected retreat or even compromise. Instead, the one-time presidential contender and Reagan White House aide urged Christians to put the laws of God above the laws of man. "This battle can be won, but it cannot be won if we do not stand our ground and fight against this moral onslaught from the left," he said. "The hill to stand on and fight on is the God-given natural right and the constitutional principle that people of faith may choose not to associate with those whose actions are abhorrent and whose lifestyle is insulting and offensive to that faith." Buchanan dismissed arguments that "gay"-rights activists are simply asking for political freedom or the same rights as any other citizen. "The LGBT militants are not asking to be left alone," he said. "They are demanding that we accept the morality of homosexuality and same-sex marriages and manifest that acceptance, under pain of law and sanctions, in our daily lives.""
Our Country Is Quickly Becoming Somebody Else's Country
April 24….(Washington Examiner) Legal and illegal immigrants will hit a record high of 51 million in just eight years and eventually account for an astounding 82 percent of all population growth in America, according to new US Census figures. A report from the Center for Immigration Studies that analyzed the statistics said that by 2023, one in seven US residents will be an immigrant, rising to one in five by 2060 when the immigrant population totals 78 million. The surge in immigrant population, both legal and illegal, threatens to slam into the presidential campaign as GOP candidates move to figure out what their position is and the president tries to use executive powers to exempt some 5 million illegals from deportation.
But even more, the CIS report said that the surge in mostly legal immigrants will have a huge impact on the nation and taxpayers. "These numbers have important implications for workers, schools, infrastructure, congestion and the environment," said Steven Camarota, the center's director of research. "They also may have implications for our ability to successfully assimilate and integrate immigrants. Yet there has been almost no national debate about bringing in so many people legally each year, which is the primary factor driving these numbers." Those numbers are likely to shake up Washington's political debate over the 12 million illegals in America, the expected 70,000 expected to pour over the border this year and the 4.4 million legal immigrants on a State Department waiting list who have relatives or jobs in the US.
The numbers, as seen in the highlights below, will also raise concerns that Washington is giving the keys to the nation to new immigrants:
• The immigrant population will grow four times faster than the native born population, reaching 15.8 percent, or 57 million, of the nation's population in 2030, 17.1 percent, or 65 million, in 2040, and 18.8 percent, or 78 million, in 2060.
• Net immigration this year will be 1.24 million; green cards about 1.1 million.
• Immigrants and their descendants "will account for the overwhelming share of population growth," said the Center in projecting growth. They will account for 75.5 percent from 2010-2050 and 82 percent from 2010-2060.
• Census Bureau projects that in 2023 the nation's immigrant population, legal and illegal, will reach 14.8 percent of the total US population, the highest share ever recorded.
Obama Administration is Really Changing America
April 24….(Breitbart) More than 350,000 Middle East refugees in the United States are on food stamps, according the Congressional Research Service (CRS). In a memo to the Senate Judiciary Committee released Thursday but dated April 14, CRS offers data on Supplemental Nutrition Assistance Program, (SNAP) or food stamps, and Supplemental Security Income (SSI) use among refugees. It also provided refugee benefit usage statistics for medical assistance, cash assistance and public housing.
In Fiscal Year 2013, there were about 353,000 refugees on SNAP. As of December 2014, 55,000 refugees, asylees, and other similar populations receiving payments from SSI, the memo reveals. CRS provided a table looking at welfare use among all refugees who had arrived within the past five years. In 2013, 56 percent were receiving Medicaid or Refugee Medical Assistance, 47.1 percent were on "any type of cash assistance," 74.2 percent were on food stamps, and 22.8 percent were in public housing. Additionally, just 10.7 percent were receiving medical coverage through an employer and 20.2 percent had had no medical coverage in the past year. "It was recently revealed that the Obama Administration, via unauthorized executive action, is now providing free transportation to individuals in El Salvador, Guatemala, and Honduras, and other Latin American countries who are related to foreign nationals inside the United States, including those here illegally," the heading description reads. "Once granted refugee status, an individual has open access to federal welfare, work permits, and the ability to receive a green card and citizenship," it adds. "The Administration has also stated that it plans to 'parole' such individuals into the United States as well, further contravening law." The report was released in advance of an immigration subcommittee hearing on a new Obama administration program to fly Central American youths to the US as refugees and asylees.
The numbers of refugees, and their government assistance, coming from Syra, Iraq, Lebanon, Libya, Nigeria, Sudan, and a host of other Muslim countries that the Obama Administration is resettling across America can't yet be accurately accounted for. The State Department nor the Homeland Security have been unable to determine just how many jihadists or terrorists may be among the refugee replantees.
Obama Waving $50 Billion 'Signing Bonus' to Iran?
April 22….(Fox News) The State Department on Monday would not rule out giving Iran up to $50 billion as a so-called "signing bonus" for agreeing to a nuclear deal later this year, according to comments made to journalists following reports that the Obama administration had formulated a plan to release tens of billions of frozen Iranian funds.
Experts have said this multi-billion dollar "signing bonus" option, which was first reported by the Wall Street Journal, could be the largest cash infusion to a terror-backing regime in recent memory.
A cash release of $30 to $50 billion upon reaching a final nuclear agreement would come in addition to the more than $11 billion in unfrozen assets that Iran will already have received under an interim nuclear accord reached in 2013.
When asked to address these reports on Monday, State Department Spokeswoman Marie Harf attempted to dodge the issue and then accused reporters of getting "spun up" on the issue. Asked whether Iran could receive $50 billion "on day one after signing" or verbally agreeing to a nuclear deal, Harf told reporters that she would "look into it." When pressed to provide an answer about the Journal's initial report, Harf declined "to go line by line in the story." Harf said sanctions relief to Iran will continue through June 30.
Obama Kept Iran's Short Breakout Time a Secret
April 22….Bloomberg) The Barack Obama administration has estimated for years that Iran was at most three months away from enriching enough nuclear fuel for an atomic bomb. But the administration only declassified this estimate at the beginning of the month, just in time for the White House to make the case for its Iran deal to Congress and the public.
Speaking to reporters and editors at our Washington bureau on Monday, Energy Secretary Ernest Moniz acknowledged that the US has assessed for several years that Iran has been two to three months away from producing enough fissile material for a nuclear weapon. When asked how long the administration has held this assessment, Moniz said: "Oh quite some time." He added: "They are now, they are right now spinning, I mean enriching with 9,400 centrifuges out of their roughly 19,000. Plus all the R&D work. If you put that together it's very, very little time to go forward. That's the 2-3 months."
Brian Hale, a spokesman for the Office of the Director of National Intelligence, confirmed to me Monday that the two-to-three-month estimate for fissile material was declassified on April 1. Here is the puzzling thing: When Obama began his second term in 2013, he sang a different tune. He emphasized that Iran was more than a year away from a nuclear bomb, without mentioning that his intelligence community believed it was only two to three months away from making enough fuel for one, long considered the most challenging task in building a weapon. Today Obama emphasizes that Iran is only two to three months away from acquiring enough fuel for a bomb, creating a sense of urgency for his Iran agreement.
Back in 2013, when Congress was weighing new sanctions on Iran and Obama was pushing for more diplomacy, his interest was in tamping down that sense of urgency. On the eve of a visit to Israel, Obama told Israel's Channel Two, "Right now, we think it would take over a year or so for Iran to actually develop a nuclear weapon, but obviously we don't want to cut it too close."
On Oct. 5 of that year, Obama contrasted the US view of an Iranian breakout with that of Israel's prime minister, Benjamin Netanyahu, who at the time said Iran was only six months away from nuclear capability. Obama told the Associated Press, "Our assessment continues to be a year or more away. And in fact, actually, our estimate is probably more conservative than the estimates of Israeli intelligence services." Ben Caspit, an Israeli journalist and columnist for Al-Monitor, reported last year that Israel's breakout estimate was also two to three months away. A year ago, after the nuclear talks started, Secretary of State John Kerry dropped the first hint about the still-classified Iran breakout estimate. He told a Senate panel, "I think it is fair to say, I think it is public knowledge today, that we are operating with a time period for a so-called breakout of about two months."
David Albright, a former weapons inspector and president of the Institute for Science and International Security, told me administration officials appeared to be intentionally unspecific in 2013, when the talking points used the 12-months-plus timeline. "They weren't clear at all about what this one-year estimate meant, but people like me who said let's break it down to the constituent pieces in terms of time to build a bomb were rebuffed," he said. Albright's group released its own breakout timetable that focused solely on the production of highly enriched uranium, not the weapon itself. It concluded Iran was potentially less than a month away.
When USA Today asked a spokeswoman for the National Security Council about Albright's estimate, she responded that the intelligence community maintained a number of estimates for how long Iran would take to produce enough material for a weapon. "They have made it very hard for those of us saying, let's just focus on weapons-grade uranium, there is this shorter period of time and not a year," Albright told me. "If you just want a nuclear test device to blow up underground, I don't think you need a year." This view is supported by a leaked document from the International Atomic Energy Agency, first published by the Associated Press in 2009. Albright's group published excerpts from the IAEA assessment that concluded Iran "has sufficient information to be able to design and produce a workable implosion nuclear device based upon (highly enriched uranium) as the fission fuel."
Kenneth Pollack, a former CIA analyst who is now an Iran expert at the Brookings Institution, told me that most of the technical estimates about an Iranian breakout were not nearly as precise as they are sometimes portrayed in the press. "The idea there is such a thing as a hard and fast formula for this is nonsense," he said. "All the physicists come up with different answers depending on what inputs they use."
In this way, Obama's new, more alarmist figure of two to three months provides a key selling point for the framework reached this month in Switzerland. When Obama announced the preliminary agreement on April 2, he said one benefit was that if it were finalized, "even if it violated the deal, for the next decade at least, Iran would be a minimum of a year away from acquiring enough material for a bomb."
US-Iranian Naval Collision Building up in Gulf of Aden
April 22….(DEBKA) The US and Iran may be heading for a naval face-off over Yemen. Monday night, the USS Theodore Roosevelt, known as "The Big Stick," set out for the Gulf of Aden to join the American naval force building up to intercept any Iranian vessels carrying arms for Yemen's Houthi rebels. The Roosevelt Strike Group 12 was dispatched from the Persian Gulf to underline Washington's resolve to pre-empt any attempt by Iranian warships to break the Saudi-Egyptian sea blockade of Yemen, as well as deepening US involvement in the Saudi-led operation against Iranian-backed rebel forces.
The Roosevelt carrier is accompanied by US Navy destroyers and other vessels, including the guided-missile cruiser USS Normandy. The US warships are carrying teams able to board and search vessels bound to deliver Iranian arms in accordance with UN resolutions.
The aircraft carrier's arrival will notch up America's active partnership in the blockade Saudi Arabia and Egypt have thrown up around Yemeni shores. It will underscore Washington's resolve to pre-empt any attempt by Iranian warships to break this blockade, as well as the deepening US involvement against the Iranian-backed rebel forces in Yemen.
Franklin Graham: Halt Muslim immigration
(Evangelical leader also calls on US military to fight ISIS)
April 22….(WND) Rev. Franklin Graham put out a powerful tweet that conveyed two huge policy needs in just a few short words: America should take up arms against ISIS and US immigration officers should keep out all Muslims from countries with ties to terror, he said. His exact tweet: "Our government needs to halt all immigration of Muslims from countries that have active terrorist cells & take military action to defeat ISIS."
Assad: ISIS Was Created in Iraq, 'Under Supervision of America'
April 22….(CNSNews.com) The Islamic State of Iraq and Syria (ISIS) was created in Iraq in 2006 "under the supervision of the Americans," Syrian President Bashar al-Assad told French television in an interview broadcast on Monday. With the civil war in its fifth year, Assad presented a customarily defiant face in the interview with France 2 TV, denying using chemical weapons or "barrel bombs" against his foes, denying that Iranian troops were fighting in support of his regime, and accusing the West and regional Arab states of supporting the infiltration of terrorists into Syria.
Asked whether he had helped ISIS to emerge in order to present himself as "a shield" against the terrorists, Assad bristled. "ISIS was created in Iraq in 2006 under the supervision of the Americans," he said, according to a transcript provided by the official SANA news agency. "I wasn't controlling Iraq. The Americans controlled Iraq, and ISIS came from Iraq to Syria, because chaos is contagious." (The Syrian leader was alluding to ISIS' origins: Jordanian Sunni militant Abu Mussab al-Zarqawi renamed his jihadist group al-Qaeda in Iraq in 2004 and then Islamic State of Iraq in 2006. With its expansion into Syria, the group's name changed in 2013 to ISIS/ISIL, a move that sparked a split with al-Qaeda and its official Syria-based affiliate, the al-Nusra Front.) "When there is chaos in Syria, ISIS came to Syria," Assad said. "Before ISIS came al-Nusra Front, which is al-Qaeda, and before that you had the Muslim Brotherhood. They all represent the same grassroots for ISIS to come later."
Going back to the origins of the civil war in Syria, which began in March 2011 with citizens demanding more political freedom, Assad said that from the early weeks of the conflict "the terrorists infiltrated the situation in Syria with the support of Western countries and regional countries." "The people who are supported now, who have Western armaments, they became ISIS, they were supported by your state [France], and by other Western states," he said. Assad was scathing in his remarks of the US-led military coalition's campaign of airstrikes against ISIS targets in Syria and Iraq, saying it was neither serious nor effective. He said his own forces carry out ten times the number of missions against the terrorists than a coalition of 60 countries. "Is that serious?"
Saving Democracy From Itself
April 21….(Israel Today) Every democracy must defend itself against those who exploit its liberties to destroy it from within. The West must realize that naïvely open societies are the meals of plotting wolves, and totalitarian ideologies will exploit every freedom and benefit of the doubt that they are given. The documentary film "The Grand Deception," by terrorism expert Steven Emerson, demonstrates in frightening detail just how much the Muslim Brotherhood has infiltrated US society, from the media, to university campuses, to local and federal government. Apologists for Islamists will reflexively label the expose as "islamophobic" but the film is based on well documented cases pursued by the Department of Justice.
Unfortunately, one of the dangers underscored in the film has already materialized: Islamists and their sympathizers increasingly dominate college campuses, and the trend threatens those who want to remain free of sharia law, those who openly support Israel, and those who care about free speech and academic freedom. Groups like Students for Justice in Palestine (SJP) are increasingly active on campuses across North America, even though they advocate for Israel's destruction, admire terrorists, and are making Jewish students feel unsafe.
While university administrators often fail to protect those who defend Israel, the only Mideast democracy and a close ally, they are all too tolerant of hateful Islamist groups like the Islamic State of Iraq and Syria (ISIS) who are sworn enemies of the US and its values. Astonishingly, a Cornell University dean suggested that members of ISIS could be welcomed onto the Ivy League campus to conduct talks and even training programs. It is precisely such clueless naiveté about Islamist intentions that ultimately endangers the United States, where it has infected the highest levels of power.
Ironically, the leader of Egypt, a country that is about 90% Muslim, has shown far more courage and honesty in confronting the Islamist threat than Obama has, perhaps because Egypt's very survival depends on strategic clarity. But distance from the epicenter of the Islamist threat (in the Middle East) doesn't guarantee security from it, as Europe's experience teaches.
North Americans who cherish their freedoms must oppose the dangerous trend on campuses today: university administrations that tolerate intolerance while hate groups try to silence those who defend the only democracy in the Middle East. When students openly welcome Hamas and sharia law on campus and university administrators respond to encroaching Islamist influences with naiveté or indifference, the stage is set for far more aggressive and potentially violent forms of Islamist activism.
This week, Holocaust Remembrance Day should remind everyone how a hateful movement that starts by targeting Jews rarely ends with them. While Islamists may have initially focused their attacks on Israel, today they wage an ongoing genocide against Mideast Christians and Yazidis, and attack the West with greater frequency and lethality. An analysis by the Investigative Project on Terrorism found that over "80 percent of all convictions tied to international terrorist groups and homegrown terrorism since 9/11 involve defendants driven by a radical Islamist agenda."
US Prepared to Intercept Iranian Convoy to Yemen
April 21….(NBC News) American warships are prepared to intercept a convoy of Iranian ships suspected of carrying weapons to Houthi rebel forces in Yemen, senior defense and military officials told NBC News on Monday. An Iranian convoy of freighters, escorted by warships from the Iranian military and Revolutionary Guard forces, appears headed for Yemen, the officials said. They emphasized that while the USS Theodore Roosevelt carrier group would be in position to intercept the convoy, an intercept could also be carried out by Saudi Arabia, Egypt or the United Arab Emirates, which are patrolling the waters off Yemen.
Supported by the United States, Saudi Arabia has led Sunni Arab countries in carrying out more than three weeks of airstrikes targeting the rebels, who are backed by Iran and have seized parts of Yemen. There is no indication that U.S. or other coalition warships have been in contact with the Iranians, but one official told NBC News, "They know we're there." Some U.S. officials are concerned that the leak of the information is not good, coming at the same time as the United States and other countries try to reach a final agreement on Iran's nuclear program. "Since this is now public, the Iranians may feel they've been backed into a corner" and attempt to run through any blockade set up by the coalition warships, one official said.
Greta Van Susteren Challenges Obama to Rescue Christians
April 21….(Fox News) Declaring President Obama and other world leaders must no longer tolerate the ongoing slaughter of Christians by ISIS, a prominent media figure is calling for at least 1 million Americans to peacefully march on Washington, DC, and demand action. In a Facebook post, Fox News host Greta Van Susteren recalled that many in her parents' generation said they were unaware of the mass execution of Jews during World War II. "What's MY generation's excuse?" Van Susteren wrote regarding the execution of Christians by ISIS. "We know! We even have videos." ISIS released a video Sunday purportedly showing a mass execution of Ethiopians in Libya. The video was similar to one released in February showing ISIS beheading 21 captured Egyptian Christians on a Libyan beach.
ISIS, also known as the Islamic State, has declared the formation of an Islamic caliphate governed by Shariah with sovereignty over portions of Iraq, Syria, Libya and Nigeria. President Obama has determined that no US ground troops will be deployed to fight ISIS while a US-led coalition carries out airstrikes. ISIS recently took control of areas near Ramadi, Iraq, the capital of Anbar Province, just 70 miles west of Baghdad. The advance has forced thousands of civilians to flee to Baghdad. "Like you, I don't want to see one more Christian executed for his or her faith," Van Susteren wrote. "How much more is the world going to tolerate?"
She fears that the executions happen "so often now that people are not shocked and hence not demanding our world leaders to join together and do what it takes to end this genocide." Van Susteren said that while the US is among many nations trying to stop ISIS, "trying is not enough, we need success." "The fact that we are day after day seeing these videos of executions is proof, we are not succeeding," she wrote. "I know there are many problems here at home in the USA but looking back at my parents' generation, they never said, in the face of genocide, we are too busy with our problems here."
Van Susteren said the only way to get the attention of world leaders is to make a big statement by massive numbers of people marching on Washington and other nations' capitals. "It has worked before. I don't know what else to suggest. We need our leaders to know our collective priorities, and stopping this genocide is one of them."
Why the Iran Deal Will Trigger a Nuclear Arms Race
April 20….(John Bolton) Specifics of Barack Obama's incipient deal legitimizing Iran's nuclear-weapons program (and even whether a final understanding can be reached) will doubtless provoke debate for the next several months. The separate, often contradictory claims announced in Lausanne on April 2 hardly meet the dictionary definition of "agreement." But beyond the still-evolving accord's evanescent terms are larger strategic implications. While Obama has hinted at his vision of US relations with Iran, his real objective remains unknown. Most dramatically, some speculate that the White House dreams the nuclear deal will trigger sweeping changes in Tehran, which will evolve from the 1979 Islamic Revolution's ideology and become a "normal" Middle Eastern state. In reality, no other regional power believes evidence of such developments is even vaguely on the horizon.
Ironically, Obama has succeeded in creating a rare unity of analysis between Israel and almost the entire Arab world. And, without a radical shift in the ayatollahs' philosophy (and, even more importantly, that of Iran's Revolutionary Guards, who actually control the nuclear-weapons program), there is no chance of a "new Middle East" emerging. More immediately, without an ideological revolution in Tehran, it is virtually certain Iran will cheat on whatever nuclear deal is signed before the ink is dry.
Since other Middle Eastern governments see no prospect of dramatic change in Tehran's policy or behavior, the real question is how they will respond while both Iran's leadership and its nuclear program are being legitimized and empowered by the United States. The answers are truly disturbing, and far more dangerous than merely the prospect of a nuclear Iran.
The last two years of negotiations and the universally accepted perception of American weakness thereby conveyed, have accelerated a regional nuclear-weapons race. Once only likely after Iran actually tested a nuclear device or otherwise demonstrated unequivocally it possessed such devices, the arms race already has started. The logic is not difficult to follow. Saudi Arabia, Egypt, Turkey and others realize that a nuclear-capable Iran, given its sizable conventional armed forces and its massive financial support for international terrorist groups, would be well on the road to regional hegemony. An Iran with nuclear weapons, surrounded by countries without that asset, would not actually have to use the atomic trump card but merely threaten it to extort whatever it desired from its neighbors.
Because the outcome of conflict between, say, Riyadh without nuclear weapons and Tehran with them is foreordained, regional actors see no option but going nuclear themselves. That logic was clear before the last two years of US concessions and retreat. But the negotiations have accelerated the likelihood of proliferation, not reduced it. Misguided negotiations like these do not reduce the chances for military action; they actually increase them.
The Saudis likely already have options on a sizeable number of existing nuclear warheads in Pakistan's substantial stockpile. Moreover, the kingdom recently has ramped up its efforts to acquire nuclear technology that in due course will give it an indigenous nuclear infrastructure fully capable of sustaining a weapons program. Egypt, Turkey and others will do the same and already are joining the race, looking to acquire both reactors and other broader nuclear capabilities across the nuclear-fuel cycle, especially uranium enrichment, so they will not be dependent on outside suppliers.
Egypt, the largest Sunni Arab state, also has moved, within the Arab League, to enhance cooperation against Iran's threat in Yemen and radical Islam more broadly. But Cairo will not rely on Riyadh for a nuclear umbrella. Turkey, also Sunni, is not Arab, and visions of the Ottoman Empire still fill the dreams of some Turkish political leaders. Whatever course Turkey ultimately pursues, it too will not remain on the sidelines while other states obtain nuclear weapons. These are the already evident consequences of Obama acquiescing to Iran's nuclear program. Moreover, as three or more Middle Eastern states move toward acquiring nuclear weapons, still others, alarmed at these first ripples of proliferation, will also launch efforts to obtain the necessary technology. That is the nature of proliferation, once unleashed.
That reality underlines the strategic dilemma facing Israel. Not only is Iran now virtually a nuclear-weapons state but relatively soon there could be half a dozen across the region. What Ariel Sharon feared as a "nuclear holocaust" has twice led Israel to attack nuclear-weapons programs in hostile states. If Israel were to strike Iran in the near future, it has the possibility of thwarting not only Tehran's program but other nascent programs as well. No one beyond a small circle of decision-makers really knows what Benjamin Netanyahu will do. But his concerns that Obama's Iran policy constitutes an existential threat to Israel are already on the public record. Since no one truly believes Obama will use military force, we must now await Israel's decision. And we must make it clear that America will support Israel if it acts where we have defaulted.
Russian President Vladimir Putin's has warned Israel against selling arms to Kiev, in retaliation for the S-300 air-defense missiles Russia has released for Iran and that threat adds a European dimension to the dispute by planting Israel squarely in the middle of Moscow's Ukraine dispute with the United States. The Russian leader's implied threat to hit back by sending the same missile system to Syria as well as Iran, touches on another dispute between Russia on the one side and the US and Israel on the other, namely the Syria conflict. Whereas critics of the Netanyahu government highlight its falling-out with the Obama administration over the Iranian nuclear issue, they disregard the intense US-Israeli military cooperation in two vital regions of conflict, Syria and Ukraine.
The intelligence updates placed on his Kremlin desk reveal that, just as the US and Israel (and Jordan) have been arming rebel forces fighting in southern Syria, they are also working together to give the Ukrainian army the weapons for breaking its incendiary standoff with the pro-Russian separatists. In the last fortnight, thousands of military advisers from the United States, Canada, France, the UK and Germany were shipped into Ukraine to train the national army. Due in the coming days are 290 officers and troops of the American 173 Airborne Brigade. Debkafile's military sources disclose that the arrivals are gathering at the Ukrainian Army's training center in Yavoriv, near Lvov, chosen as assembly point and launching pad for Western and NATO intervention forces in the Ukraine conflict because of its proximity to Poland. The US and British air squadrons stationed there for some months are close enough to give the Yavoriv center air cover. Also at hand as reinforcements for the Ukrainian military effort are the US and British military personnel, who were posted to Poland after Russia's annexation of Crimea last March, to allay the fears of the Baltic states.
Putin has repeatedly cautioned Washington that arming Kiev with US offensive weapons would bring forth matching Russian steps that would hurt US interests in Europe and other parts of the world. He tried sending this warning through German Chancellor Angela Merkel and French President Francois Hollande, as well as addressing it to Secretary of State John Kerry at his meetings with Russian Foreign Minister Sergei Lavrov. Moscow, said the warning message, would not spare US interests after what Putin sees as the Obama Administration's assaults on Russia's national security, by means of NATO's creeping absorption of Ukraine and offensive arms if provided by the US for Kiev's campaign against pro-Russian separatists.
Lifting the embargo on S-300 air defense missiles for Iran was the Russian leader's first step toward making good on his warning, but his reprisals are not likely to stop there. The anti-air missiles have not yet been shipped to Iran, but if President Barack Obama forges ahead with expanded military assistance to the Ukraine government, Putin intends sending S-300s not just to Iran, but to Syria as well.
In Washington earlier on Friday, Obama said he was surprised that Russia's suspension of missile sales to Iran had "held this long." The US president noted that Putin had previously suspended the sale "at our request. I am frankly surprised that it held this long, given that they were not prohibited by sanctions from selling these defensive weapons."
The US president has chosen Ukraine as his arena for a showdown with the Russian president. Russia's Putin however, prefers to mount his challenge in Iran and Syria.
FOJ Note: Anybody hear the sounds of hoofbeats for Ezekiel's prophesied Magog/Persia invasion against Israel, as it pertains to the dramatic scene unfolding in Damascus?
ISIS Continues Slaughtering Christians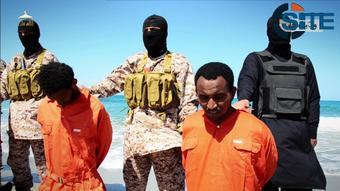 April 20….(USA Today) A video purporting to show the killing of Ethiopian Christians by Islamic State-affiliated militants in Libya has been released online. The 29-minute video appears to show militants holding two groups of captives, one by an affiliate in eastern Libya known as Barka Province and the other by the Fazzan Province, an affiliate in the south. A masked fighter wielding a pistol says Christians must convert to Islam or pay a special tax prescribed by the Quran, before the captives in the south are shown being shot dead and the captives in the east are beheaded on a beach.
Iran Forging Ahead With Strategy of Annihilating State of Israel
April 20….(Times of Israel) Iran on Saturday marked Army Day with a military parade featuring new weapons systems, as well as a truck carrying a massive banner reading "Death to Israel." A televised broadcast of the parade was punctuated by repeated cries of "Death to America" and "Death to Israel." "If Israel makes a mistake," the announcer on Iran television said during the broadcast, as heavy trucks carrying armored personnel carriers rolled past, "those in Tel Aviv and Haifa will not sleep at night, not one person."
(The banner on this Iranian parade truck reads: "Death to Israel")
Broadcast on national television, military brass and political leaders, foremost President Hassan Rouhani, attended the procession south of the capital Tehran, which showcased the country's military technologies. Among the weapons systems paraded past dignitaries was a domestically produced version of the Russian S-300 anti-aircraft missile, the Bavar 373. Speaking at the event, Rouhani said Iran was adopting "a strategy of deterrence in order to prepare for peace and security in Iran and the Middle East." "Our method of action is defense and not offense," he said.
Russia announced earlier this week that it would supply the S-300s to Iran shortly, having delayed delivery for several years. The announcement prompted bitter protests from Israel, whose Prime Minister Benjamin Netanyahu telephoned President Vladimir Putin, in vain, to ask him to cancel the deal. Israel fears the S-300s would complicate any military intervention as a last resort to thwart Iran's nuclear drive. It also fears Iran could supply the missile defense systems to Syria or Hezbollah, diluting Israel's air supremacy over Syria and Lebanon.
Rouhani also harshly criticized Saudi Arabia Saturday, warning that the Saudi royal family in Riyadh will harvest the hatred it is sowing in Yemen through its airstrike campaign. Since March 26, the Saudi-led coalition has been attacking Shiite rebels known as Houthis and allied fighters loyal to Yemen's ousted President Ali Abdullah Saleh. Iran supports the rebels but denies providing any military support. Iran's Supreme Leader Ayatollah Ali Khamenei has already called the Saudi-led airstrikes in Yemen "genocide" and a "major crime."
Rouhani also accused Saudi Arabia of providing weapons and funding to terrorist groups in the Middle East. "What does providing financial assistance and weapons to terrorists in Syria, Lebanon and Iraq mean," he asked. Iran is supporting both Syrian President Bashar Assad and the Iraqi government in its fight against Sunni Muslim extremists, including the Islamic State group. Tehran says Saudi Arabia and several other Middle East governments support the Islamic State group.
WEEK OF APRIL 12 THROUGH APRIL 18
American Pastor Saeed Abedini Told by Iran He Will Never Go Free Until He Denies Christ
April 17….(Christian Post) As the United States continues to negotiate with major world powers and Iran aimed at limiting the Middle Eastern nation's nuclear program in exchange for sanctions relief, the wife of American pastor Saeed Abedini says her husband, who has been imprisoned there for more than two and a half years for his faith, is being threatened by guards that he will never be freed unless he renounces Jesus Christ. "Last week had been quite difficult for Saeed. He has been under a lot of pressure and attack from the hardliners. The guards have also been threatening Saeed that he will never go free and additional charges (and years) will be added to his sentence (which they have done to other Christians and fellow inmates)," said the pastor's wife, Naghmeh Abedini, according to ACLJ. They continually threaten Saeed that the only key to his freedom is denying Christ and returning to Islam. Saeed refuses to deny Christ and continues to be a light and witness in that dark prison. These threats, coupled with the fact that there have been mass executions during the last week in Rajayee Shahr prison, have really taken their toll on Saeed. He asks for prayer for continued strength," she said.
The US government is expected to be back at the negotiating table with Iran about the pending deal on April 21, and the ACLJ is appealing to US officials to help free the imprisoned pastor. "Our government must do everything in its power to bring pastor Saeed home. It is absolutely critical that the Obama administration and the State Department continue to demand that our innocent citizens, especially pastor Saeed who is suffering only because of his religious beliefs, be returned home," said the organization. "He suffers from injuries. He is separated from his family. He is persecuted for his faith. He is surrounded by fellow inmates being dragged to the gallows. The thought is unbearable."
Secretary of State John Kerry, who is in Germany for a meeting of Group of Seven foreign ministers, told reporters Wednesday that he was "confident" a deal could be reached with Iran over the next two and a half months. "Looming large is the challenge of finishing the negotiation with Iran over the course of the next two and a half months," Kerry said. "We are confident about our ability for the president to negotiate an agreement, and to do so with the ability to make the world safer."
According to the pastor's wife, her husband thanks all the people who have be working to support him through his imprisonment. "He wanted to thank you all for your continued prayers. Knowing that he is not forgotten and believers around the world continue to remember him in prayer and advocate for him has encouraged him to continue in this difficult journey and to hold on to hope," she said.
Egypt Threatened by ISIS
April 17….(Jerusalem Post) Egyptian President Abdel Fattah al-Sisi is fighting for his country's survival, and his own. Islamic terrorism is not abating, hampering vital efforts to bring a better life to the people through a revitalized economy and political stability. President Sisi knows he has to show results soon to prevent Egypt from slipping back into anarchy and chaos. Despite the army's all-out effort to defeat the Islamist insurgency in Sinai, there is no end in sight. F-16 fighter planes and Apache helicopters have joined the campaign, security forces have killed or wounded hundreds of terrorists, destroying their haunts and their training groups, but more terrorists keep coming. Ansar Bayt al-Maqdis gunmen, who have pledged allegiance to Islamic State, continue making daring raids against police stations and other security targets, leading to loss of life and heavy damage. Vainly did the Egyptian president try to convince the US-led coalition against Islamic State to extend its activities to the whole Middle East. But US President Barack Obama is unwilling to acknowledge that there is a regional and international dimension to the movement. The fact remains that Islamic State dispatches terrorists and weapons to Ansar Bayt al-Maqdis in the Sinai Peninsula from Libya, where there is an unlimited supply of both. No matter how many guerrillas are intercepted or killed by the Egyptian army, more are coming through the vast mountainous and desert region, along the 1,200-km. border between the two countries. Then there is Gaza, where terrorists can find refuge, regroup and train, and where new weapons can be tested.
FOJ Note: US President Obama is on the WRONG side everywhere you look. In Egypt, Iraq, Iran, Israel, Syria, an endless list, and that doesn't even include all the WRONG things he is doing domestically. He is just plain WRONG for America! I have said for years, even before Mr. Guilliani and Mr. Cheney postulated that Obama is trying to bring America down, "Obama, by intent and design" is trying to diminish and dismantle America, piece by piece. But why? He is not an American, he is not a Christian, he is not a Constitutionalist, and he does not believe in American exceptionalism. Why, because he is a Muslim, with Islamic devotion.
Check out the Following Headlines, Just For One Single Day:
Syrian Christians killed, wounded in Aleppo
Christian Missionary Wounded in Apparent Terrorist Shooting
Christians Thrown Overboard By Muslims in Mediterranean Sea
Church leaders ask Egyptians in Libya to return
Niger: Muslims Burn 69 Churches
Pakistan Boy Burned to Death for His Christian Faith
Pakistan: Over 100 Christians Arrested and Tortured
Why doesn't President Obama Condemn all these atrocities?
Yet, he never misses an opportunity to criticize Christianity
North Korea Transferred Missile Goods to Iran During Nuclear Talks
(Intelligence on missiles was suppressed by Obama administration)
April 16….(Washington Free Beacon) North Korea supplied several shipments of missile components to Iran during recent nuclear talks and the transfers appear to violate United Nations sanctions on both countries, according to US intelligence officials.
Since September more than two shipments of missile parts have been monitored by US intelligence agencies as they transited from North Korea to Iran, said officials familiar with intelligence reports who spoke on condition of anonymity. Details of the arms shipments were included in President Obama's daily intelligence briefings and officials suggested information about the transfers was kept secret from the United Nations, which is in charge of monitoring sanctions violations.
Critics of the US-led nuclear framework agreement reached in Switzerland earlier this month have said one major deficiency of the accord is its failure to address Iran's missile program, considered a key nuclear delivery system for the Islamist regime. CIA spokesman Ryan Trapani declined to comment on the missile component shipments, citing a policy of not discussing classified information. But other officials said the transfers included goods covered by the Missile Technology Control Regime, a voluntary agreement among 34 nations that limits transfers of missiles and components of systems with ranges of greater than 186 miles. One official said the transfers between North Korea and Iran included large diameter engines, which could be used for a future Iranian long-range missile system.
The United Nations Security Council in June 2010 imposed sanctions on Iran for its illegal uranium enrichment program. The sanctions prohibit Iran from purchasing ballistic missile goods and are aimed at blocking Iran from acquiring "technology related to ballistic missiles capable of delivering nuclear weapons." US officials said the transfers carried out since September appear to be covered by the sanctions. Other details of the transfers could not be learned. However, US intelligence agencies in the past have identified Iran's Islamic Republic of Iran. Shipping Lines (IRISL) as the main shipper involved in transferring ballistic missile-related materials.
A US report to the United Nations sanctions committee in 2010 stated that Washington closely cooperates with partner states in monitoring IRISL and other Iranian merchant shipping companies that pass through airports, seaports, and other international borders. The report said the United States takes "steps to prevent transfers of items prohibited by this and by previous Iran-related resolutions."
The American efforts to block arms transfers are carried out under the George W. Bush administration's international Proliferation Security Initiative. A classified State Department cable from October 2009 reveals that Iran is one of North Korea's key missile customers.
The cable, made public by Wikileaks, states that since the 1980s North Korea has provided Iran with complete Scud missiles and production technology used in developing 620-mile-range Nodong missiles. Additionally, North Korea also supplied Iran with a medium-range missile called the BM-25 that is a variant of the North Korean Musudan missile. "This technology would provide Iran with more advanced missile technology than currently used in its Shahab-series of ballistic missiles and could form the basis for future Iranian missile and space launch vehicle designs." "Pyongyang's assistance to Iran's space launch vehicle program suggests that North Korea and Iran may also be cooperating on the development of long-range ballistic missiles."
A second cable from September 2009 states that Iran's Safir rocket uses missile steering engines likely provided by North Korea that are based on Soviet-era SS-N-6 submarine launched ballistic missiles. That technology transfer was significant because it has allowed Iran to develop a self-igniting missile propellant that the cable said "could significantly enhance Tehran's ability to develop a new generation of more-advanced ballistic missiles." "All of these technologies, demonstrated in the Safir [space launch vehicle] are critical to the development of long-range ballistic missiles and highlight the possibility of Iran using the Safir as a platform to further its ballistic missile development."
Security and arms control analysts said the North Korean missile components shipped to Iran highlight the deficiencies of the Iran framework agreement announced earlier this month. The framework is under fire from Congress. The Senate Foreign Relations Committee on Tuesday held a meeting to discuss legislation that would require the administration to submit a final Iran nuclear agreement to the Senate. The committee voted to approve a bipartisan bill that would require Senate approval for any final Iran nuclear agreement. The legislation would block the administration from lifting any sanctions on Iran until after Congress approves the formal accord that is to be worked out before June 30. The White House has threatened to veto the legislation if it passes both the House and Senate.
Joseph DeTrani, former director of the National Counterproliferation Center, a US intelligence agency, said North Korea has maintained "close and long term" relations with Iran on the transfer of missiles and missile-related technology. "UN Security Council resolutions prohibit this type of activity, and continued missile-related transfers from North Korea to Iran would be in violation of these Security Council resolutions," said DeTrani, a former CIA officer and special envoy to North Korea nuclear talks. "The Proliferation Security Initiative (PSI), comprised of over 100 countries, was established to monitor such activities and assist with the interdiction of such proscribed transfers. To date, PSI has been relatively successful," he added.
Former United Nations Ambassador John Bolton also said the missile transfers would violate UN sanctions on both Iran and North Korea. UN sanctions imposed on Pyongyang in 2009 for North Korea's nuclear and missile tests prohibit the export of missiles and related technology. "And if the violation was suppressed within the US government, it would be only too typical of decades of practice," Bolton said. "Sadly, it would also foreshadow how hard it would be to get honest reports made public once Iran starts violating any deal." Bolton, who also served as undersecretary of state for arms control in the George W. Bush administration, said he remembers the difficulty of getting the bureaucracy to use the word "violation" instead of diplomatic euphemisms such as "non-compliance."
Former CIA analyst Fred Fleitz also criticized the administration for not publicizing the sanctions violations. "While it may seem outrageous that the Obama administration would look the other way on missile shipments from North Korea to Iran during the Iran nuclear talks, it doesn't surprise me at all," Fleitz said. "The Obama administration has excluded all non-nuclear Iranian belligerent and illegal activities from its nuclear diplomacy with Iran," he said. "Iran's ballistic missile program has been deliberately left out of the talks even though these missiles are being developed as nuclear weapon delivery systems."
Fleitz said Iran's role as a state sponsor of terrorism also has been excluded from the nuclear talks, along with Iranian aggression and subversion in the Middle East. "Since the administration has overlooked this long list of belligerent and illegal Iranian behavior during the Iran talks, it's no surprise it ignored missile shipments to Iran from North Korea," he added.
Thomas Moore, a former Senate Foreign Relations Committee arms control specialist, said if the recent missile component transfers are confirmed, "it certainly points out the glaring omission present in the Iran deal: the total lack of anything on its missile threat." "If true, allowing proliferation with no response other than to lead from behind or reward it, let alone bury information about it, is to defeat the object and purpose of the global nonproliferation regime, the only regime Obama may end up changing in favor of those in Tehran, Havana and Pyongyang," Moore said.
Henry Sokolski, head of the Nonproliferation Policy Education Center, also said the latest report of North Korean missile technology exports to Iran "more than suggests why the administration had to back away from securing any ballistic missile limits in its negotiations" with Tehran.
Iran Massively Arming Hezbollah in Preparation for Major Assault on Israel
April 16….(Algemeiner) Senior Israeli officials warned on Monday evening that, over the last few weeks, Iran has considerably stepped up its operations to arm Hezbollah in order to prepare its terrorist proxy for a large-scale conflict with Israel.
According to the officials, cited by Israel's Channel 2, new intelligence has revealed that Tehran has accelerated its proxy war with Israel on all fronts. Iranian delegations have been arriving in the Gaza Strip, and in recent months, the commander of Iran's Basij paramilitary volunteer militia spoke of arming the residents of the West Bank to rise up against Israel. Iran has reportedly already begun arming members of Hamas in the West Bank.
Iran has also been attempting to establish a new front for Hezbollah with Israel on the Golan Heights, linking it to the existing one in southern Lebanon, according to the report. Israeli officials have said that the lifting of economic sanctions on Iran, now under discussion in talks between world powers and the Islamic Republic, will release billions of dollars that Tehran will use to finance the arming of its terrorist proxies.
Israel Marks Holocaust Remembrance Day
April 16….(YNET) Beginning on Wednesday evening, Israel will remember the six million Jews who were murdered during the Holocaust 70 years ago and vow never again. Holocaust Memorial events in Israel, which this year has been given the title "The Anguish of Liberation and Return to Life," will begin at 8pm local time with a state ceremony held at the Yad Vashem Holocaust Museum in Jerusalem.
President Reuven Rivlin, Prime Minister Benjamin Netanyahu, Holocaust survivors and their families will participate in the event. During the ceremony, six Holocaust survivors will each light a remembrance candle, accompanied by their grandchildren, with each candle representing one million of the six million Jews murdered in the Holocaust.
More than 100,000 people will sit in their living rooms in Israel and across the world on Wednesday and take part in a project called Memories@Home. The project has people host a local Holocaust survivor in their residences. The survivor shares his or her story, and then the guests participate in some form of artistic expression, a song, shared text or short film, and then hold an open discussion that has one rule: every statement is welcome.
In the past week, thousands of people signed up to host a Holocaust survivor on Holocaust Remembrance day. The project hopes that the intimate setting will be a way for young people in Israel to connect to Jewish and universal values. The Memories@Home project has also opened up Holocaust Remembrance Day to groups that were previously sidelined and did not have a way to participate in the commemoration, prisons, abuse shelters, hospitals and Israeli travelers located around the world.
The Holocaust serves as a testament to Jewish strength, but also as a reminder of the obligation to support survivors, Defense Minister Moshe Ya'alon stated Wednesday night. "An outsider can never understand the terror and persecution, the loss of separation from parents and family that will never be seen again, and the suffering of those who, by good grace, are still alive, children and adults alike, who have survived the ultimate cruelty of the human race," he stated, at a Holocaust Remembrance Day ceremony in Masua. Ya'alon said that seventy years after the end of the war and the terrible disaster for the Jewish people, "We are here, the independent state for the Jewish people. We are a country to be proud of, a country that is the home of every Jew, a country which has to be a beacon of morals and values - because of what we went through seventy years ago." Meanwhile, he said, the world has not changed overly much. "Seventy years later, unfortunately, there are still those plotting to harm us, and openly call to destroy us - both Jews who live here, and Jews around the world, and even today, in 2015, we experience hate crimes and anti-Semitism," he lamented. "They are trying to do so in many different ways, with an unrestrained hatred, but also with the clear knowledge that we know to fight back."
Ya'alon also addressed the recent flurry of activity regarding a draft agreement with Iran. "Seventy years later, a few thousand miles from here stands a greedy leader who is dripping with blood and hostility, which calls even now, openly and without fear, to wipe Israel off the map," he warned, adding that Iran "will not hesitate to develop nuclear weapons and will not hesitate to carry out its plans against Israel." "Seventy years later, and the world allows this regime to enter the front door of the family of nations, instead of learning from the past and condemning it and its ways," he continued. Ya'alon urged world powers that it's not too late to retract the agreement, and protect Israel, and the world at large, in the process.
Israel reserves the right to defend itself against a nuclear Iran, Prime Minister Benjamin Netanyahu said on Wednesday night as he compared its regime with that of the Nazis in his address at the annual state Holocaust commemoration at Yad Vashem in Jerusalem. "Even if we are forced to stand alone against Iran, we will not fear. In every circumstance we will preserve our right and our ability to defend ourselves," Netanyahu said. He spoke just weeks after six world powers, the US, Great Britain, France, Russia, China, and Germany, reached a framework agreement with Iran to curb its nuclear program. Netanyahu used the platform at Yad Vashem to compare that agreement with the concessions the Western world made to the Nazis in the 1930s, before the outbreak of World War II.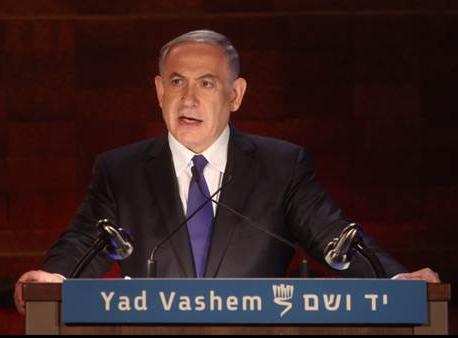 Iran seeks to rule the region and destroy the Jewish state just 70 years after the Holocaust, Netanyahu said. But rather than demanding that Tehran significantly dismantle its nuclear weapons program, the world powers have struck an agreement that would leave it with the ability to produce atomic bombs. "Has the world really learned from the incomprehensible, universal and Jewish tragedy of the last century? I wish I could tell you that the answer is yes," Netanyahu said. The Jews had to pay that price and it was "unbearable," Netanyahu said. "Six million of our people were slaughtered and tens of millions more were killed in the terrible inferno. "Appeasing tyrannical regimes will only increase their aggression and is an approach that is liable to drag the world into larger wars," he said. "The bad deal with Iran signals that the lessons of the Holocaust have not been learned."
In the years prior to World War II, the free world tried to appease the Nazis with concessions, he said. Those who warned that such conciliatory gestures would only increase Hitler's appetite were cast aside by those who wanted to buy peace at any price, Netanyahu said. The "'never again' pledges" with regard to the Holocaust are meaningless if they are not acted on, Netanyahu said. The prime minister spoke of the growing storm around Israel. The threats to civilization have increased with radical Islamic forces slaughtering innocent people in the region, Netanyahu said. The fanatic regime in Iran is suppressing its own people, and its aggressive actions through the region have "drowned in blood" innocent people in Yemen, Syria, Lebanon, Gaza, and the Golan border, he said.
Iran has a two-pronged plan of action, he said. The first is to develop its nuclear weapons and ballistic missile capacity. The second is to use terrorism to take over large portions of the Middle East and to impose a Khomeini-style revolution, he said. "This is clear to the naked eye," he said. "This is all taking place in broad daylight in front of the cameras. And even so, there is still a great blindness," he said. The masses in Tehran are calling "Death to the US, death to Israel," while the world powers have sealed their ears, Netanyahu said.
A partnership based on shared threats is possible with many countries in the region, but not Iran, he said. "The determination that stemmed from the bloody lessons of 70 years ago have vanished and have been replaced today by the darkness and fog of reality," he said. "The civilized world has sunk into a coma" and is "lying on a bed of illusions," he concluded.
Israel Must Do More to Reach Arab Christians'
April 15….(Israel Today) A Palestinian Christian source suggested that if Israel would do more to reach out to and protect his community, the Jewish state would find something of a natural ally amidst a sea of Muslim hostility. He also noted that this was far more true of Orthodox and Catholic Christians than of Evangelicals, many of whom have joined the global BDS movement against Israel.
Indeed, the fact that Middle East Christians are natural allies of the Jews has gained growing awareness in Israel of late thanks to the work of Father Gabriel Naddaf, the Christian Empowerment Council and the Israeli Christians Recruitment Forum. Last year, Israel reciprocated by officially recognizing local Christians as an independent Aramean minority.
A Christian leader who spoke to Arutz Sheva on condition of anonymity said the same relationship is possible with the Christians of Bethlehem and other Palestinian Authority-ruled towns. "Most Christians in the Palestinian Authority (PA) love Israel and would like to see Israel back there," he said. But the years of PA rule, accompanied by a systematic anti-Israel brainwashing, have taken a toll. While most older Palestinian Christians maintain an affinity for Israel, those generations that are too young to remember Israeli rule and can only go by what the PA tells them have become antagonistic.
What might be even more surprising is the source's revelation that Orthodox Christians and Catholics are far more likely to hold positive views of Israel than their Protestant and Evangelical counterparts.
As demonstrated by the bi-annual Christ at the Checkpoint conference hosted by Bethlehem Bible College, a great many Palestinian Evangelicals have whole-heartedly embraced the global Evangelical boycott campaign against the Jewish state. Many are also prominent in the teaching of "Palestinian Liberation Theology" that tries to equate current Palestinian suffering with the mistreatment of Jesus, both at the hands of the Jews.
ISIS Running Training Camp a Few Miles from Texas
April 15….(Judicial Watch) Judicial Watch, the Washington watchdog that monitors the government, has released a new report warning that ISIS is running a camp just a few miles from the Texas border. The warning follows reports from Judicial Watch in recent months that Islamic terrorists have been captured in Texas after coming across the US border from Mexico.
ISIS is operating a camp just a few miles from El Paso, Texas, according to Judicial Watch sources that include a Mexican Army field grade officer and a Mexican Federal Police Inspector. The exact location where the terrorist group has established its base is around eight miles from the US border in an area known as "Anapra" situated just west of Ciudad Juárez in the Mexican state of Chihuahua. Another ISIS cell to the west of Ciudad Juárez, in Puerto Palomas, targets the New Mexico towns of Columbus and Deming for easy access to the United States, the same knowledgeable sources confirm.
During the course of a joint operation last week, Mexican Army and federal law enforcement officials discovered documents in Arabic and Urdu, as well as "plans" of Fort Bliss, the sprawling military installation that houses the US Army's 1st Armored Division. Muslim prayer rugs were recovered with the documents during the operation. Law enforcement and intelligence sources report the area around Anapra is dominated by the Vicente Carrillo Fuentes Cartel ("Juárez Cartel"), La Línea (the enforcement arm of the cartel) and the Barrio Azteca (a gang originally formed in the jails of El Paso). Cartel control of the Anapra area make it an extremely dangerous and hostile operating environment for Mexican Army and Federal Police operations.
According to these same sources, "coyotes" engaged in human smuggling, and working for Juárez Cartel, help move ISIS terrorists through the desert and across the border between Santa Teresa and Sunland Park, New Mexico. To the east of El Paso and Ciudad Juárez, cartel-backed "coyotes" are also smuggling ISIS terrorists through the porous border between Acala and Fort Hancock, Texas. These specific areas were targeted for exploitation by ISIS because of their understaffed municipal and county police forces, and the relative safe-havens the areas provide for the unchecked large-scale drug smuggling that was already ongoing.
Mexican intelligence sources report that ISIS intends to exploit the railways and airport facilities in the vicinity of Santa Teresa, NM (a US port-of-entry). The sources also say that ISIS has "spotters" located in the East Potrillo Mountains of New Mexico (largely managed by the Bureau of Land Management) to assist with terrorist border crossing operations. ISIS is conducting reconnaissance of regional universities; the White Sands Missile Range; government facilities in Alamogordo, NM; Ft. Bliss; and the electrical power facilities near Anapra and Chaparral, NM. WND reported in October Judicial Watch sources said four "Islamic terrorists" were captured in Texas in just 36 hours.
It was about that time that Rep. Duncan Hunter, R-Calif., confirmed in a TV interview that jihadists with the Middle Eastern group ISIS were caught coming into the US from Mexico. He said his information came from the Border Patrol. "They were caught at the border, therefore, we know that ISIS is coming across the border," he said. "If they catch five or 10 of them, we know there are dozens more that did not get caught." Judicial Watch said it confirmed its information after Hunter, a member of the House Armed Services Committee, was interviewed by the Fox News Channel's Greta Van Susteren. Hunter said that if the administration really wants to protect Americans from ISIS, it needs to secure the southern border.
US Defense Department:
The Bible, Constitution And Declaration Of Independence All Perpetuate Sexism
(FOJ Note: Under Obama Administration guidelines, the Holy Bible, the Constitution, and the Declaration of Independence are not welcome in the nation's new army!)
April 15….(The Daily Caller) According to a US Defense Department-approved "sexism course," the Bible, the US Constitution and the Declaration of Independence all contribute to modern sexism. Those three cherished texts all count as "historical influences that allow sexism to continue," according to a presentation prepared by the Defense Equal Opportunity Management Institute, whose mission is to give a "world-class human relations education." According to the course, the Bible has "quotes" which can be interpreted as sexist by readers. The Declaration of Independence is also an historical cause of sexism, as the document refers only to "all men," not "men and women." And the Constitution, the Pentagon argues, is an historical source of sexism because "slaves and women were not included until later in history."
Of course, members of the Armed Forces take an oath to defend the Constitution, which is, according to the DEOMI course, an "historical influence that allows sexism to continue." "The content of the lesson is provided to generate academic discussion concerning how these historical documents have been included in discussions about the topic of sexism," Lt. Cmdr. Nate Christensen, a Defense Department spokesman, told The Daily Caller. But following The DC's request for comment, the sexism course, as well as two other courses listed on DEOMI's website, entitled "Prejudice & Discrimination" and "Racism," were taken offline.
Asked about the sudden update, Christensen replied, "DEOMI online materials are periodically pulled to review to ensure accuracy and relevance. The racism, sexism and Prejudice & Discrimination are currently undergoing that review process." The DC obtained copies of all three courses prior to their removal.
The "Prejudice & Discrimination" course was recently required for some Navy personnel who work in hospitals and clinics. In the course, discrimination is divided into two categories: institutional and individual. Institutions can be a source of discrimination, as well as actions, or inaction made by individuals.
Institutional discrimination, according to the DEOMI course, can be found in employment, education, housing and the military. Examples of institutional discrimination in employment, according to DEOMI, are education requirements for employment: The course teaches, "Individuals who have been segregated to inferior schools cannot find employment in businesses that hire according to specified credentials that inferior schools do not offer." Therefore, when employers institute education qualifications for prospective employees, they are engaging in a form of discrimination.
The DEOMI states more examples of institutional discrimination can be found in education: Academic tests "may have inherent cultural bias," the presentation argues. Textbooks also perpetuate discrimination since they "provide little or no information on minority groups, especially minority histories and the contributions that minorities have made to American culture." DEOMI teaches students that they can also contribute to discrimination on an individual level. The presentation asserts individuals can perpetrate discrimination through both active and inactive ways, including "refusing to acknowledge one's own privilege."
Putin / Russia Give US and Israel a Hard Slap in the Face
April 15….(YNET) While an agreement between Iran and the world powers has yet to be signed, the Russians have already given the American administration and its allies a hard slap in the face. The Kremlin announcement arrived while a high-ranking Iranian security delegation, led by the chairman of the Iranian parliament's Committee for Foreign Policy and National Security, Alaeddin Boroujerdi, and the secretary of Iran's Supreme National Security Council, Ali Shamkhani was visiting Moscow. This serves as further proof that the Iranians and Russians have long-term plans to tighten their relations and resume their security cooperation, including arms sales. And if that were not enough, Moscow is linking the timing of the declaration to the crisis in Yemen, where the Russians are standing by the Iranians and Houthis with an opposition policy against the Americans. Russian officials believe that the conflict in Yemen will eventually lead to a direct clash between the Iranians and the Saudis, which will lead to a Saudi attack on the Iranian nuclear facilities, and are therefore providing the ayatollahs with a modern aerial defense system. As far as the United States Fifth Fleet is concerned, the possibility that the Iranians will possess S-300 missiles and the Saudis will be involved in an aerial conflict poses a much more concrete threat to the American aircraft carriers in the Persian Gulf than to Israel.
Prime Minister Binyamin Netanyahu called Russian President Vladimir Putin on Tuesday evening, after Putin on Monday lifted a self-imposed ban on a sale of advanced S-300 anti-missile batteries to the Islamic regime of Iran. In the call, Netanyahu expressed Israel's great concerns over the deal, warning Putin that the sale will increase Iran's aggression in the region and shake the security of the Middle East. His talk of greater regional tension comes as Iran has been been extending its influence through Hezbollah in Lebanon, the Houthis in Yemen, Shi'ite militias in Iraq and its own troops together with Hezbollah in Syria. But Putin didn't appear to be too receptive to the message.
The Kremlin announced the call in a statement, saying "a telephone call between Russian President Vladimir Putin and Israeli Prime Minister Benjamin Netanyahu took place at the initiative of the Israeli side. In connection with concerns over the removal of an embargo expressed by Benjamin Netanyahu, Vladimir Putin explained in detail the logic of actions of the Russian leadership." Around the time of the phone call, Netanyahu released the following statement: "this sale of advanced weaponry to Iran is the direct result of the dangerous deal on the table between Iran and the P5+1. Can anyone still seriously claim that the deal with Iran will enhance security in the Middle East?" The S-300 system is considered to be a game-changer, in that it would allow Iran to shoot down ballistic missiles aiming to strike its covert nuclear program, which a deal being sealed with world powers will leave completely intact. The system is also able to shoot down planes, meaning it could destroy jets trying to strike the nuclear facilities.
Saudi Arabia & Turkey Considering Alliance to Oust Assad in Syria
April 14….(Huffington Post) Turkey and Saudi Arabia, two nations with a long history of rivalry, are in high-level talks with the goal of forming a military alliance to oust Syrian President Bashar Assad, according to sources familiar with the discussions. The talks are being brokered by Qatar. As the partnership is currently envisioned, Turkey would provide ground troops, supported by Saudi Arabian airstrikes, to assist moderate Syrian opposition fighters against Assad's regime, according to one of the sources.
President Barack Obama was made aware of the talks in February by the emir of Qatar, Sheikh Tamim Bin Hamad al Thani, during the emir's visit to the White House, one source said. A White House spokesperson declined to comment. Following his meeting with the emir of Qatar, Obama said that the two leaders had "shared ideas" for how to remove Assad. "We both are deeply concerned about the situation in Syria," Obama said. "We'll continue to support the moderate opposition there and continue to believe that it will not be possible to fully stabilize that country until Mr. Assad, who has lost legitimacy in the country, is transitioned out." "How we get there obviously is a source of extraordinary challenge, and we shared ideas in terms of how that can be accomplished," he added.
Since those remarks, the United States has continued daily airstrikes against Islamic State targets in Syria and modest training programs for vetted members of the Syrian opposition, but has not publicly offered any strategy for how to negotiate an end to Assad's rule. If the talks between Turkey and Saudi Arabia proceed successfully, their intervention in Syria would go forward whether or not the US offered support, said one source involved in the talks.
Turkey's military is one of the most dominant in the region. Saudi Arabia is eager for Turkey's aid in stabilizing parts of Syria, backing the non-Islamic State opposition and putting pressure on Assad to negotiate an end to Syria's civil war that includes his own departure. The Turks generally support the removal of Assad, but have said that as a non-Arab nation, they are unwilling to take a greater role in Syria without expanded intervention by Saudi Arabia, a Sunni Arab power.
The ongoing rapprochement also includes a softening of Saudi Arabia's hostility toward the Muslim Brotherhood, a key sticking point for Turkey.
Aaron Stein, a Turkey expert at the London-based Royal United Services Institute, said that the March meeting between Erdogan and Salman "took place because Salman has a different point of view on the Muslim Brotherhood" than his brother, who previously held the Saudi throne. According to Stein, Salman has led a strategic shift to align his country more closely with Turkey and Qatar on Syria policy, with a focus on uniting Islamist fighters to battle both the Syrian regime and Islamic State extremists.
"He may dislike [the Muslim Brotherhood]," Stein said of the Saudi king, "but he has realized that the war against them was dividing the Arab world, and preventing unity on key Saudi foreign policy goals like rolling back Iran and defeating Assad -- which the Kingdom views as being one and the same." Riyadh and Ankara have shared the goal of arming Assad's opposition since the early days of the Syrian civil war, which has now been going on for four years. But relations between the two Gulf powers have frayed as they have repeatedly found themselves on opposite sides of other regional conflicts.
In the summer of 2013, Egyptian Gen. Abdel Fattah el-Sisi, bolstered by popular protests in his favor, forcefully ousted the democratically elected but widely unpopular President Mohammed Morsi, a member of the Muslim Brotherhood. In the months following, Egypt's armed forces violently cleared Islamist camps, killing hundreds, and imprisoned thousands of Muslim Brotherhood supporters, as well as academics, secular activists and journalists.
Saudi Arabia lauded the move as a crackdown on terrorism and promised to compensate Sisi for any military or economic aid withheld by the US and the European Union in response to the coup.
Turkey, meanwhile, condemned Sisi's actions as an affront to democracy and promptly canceled a scheduled military exercise with the Egyptian military. Erdogan personally welcomed exiled members of the Muslim Brotherhood, which was declared a terrorist organization under Sisi, into Turkey. Within weeks of the coup, Ankara and Cairo recalled their respective ambassadors in one another's countries.
Russia Will Sell Iran Air-Defense Missile System
April 14….(WND) Amid nuclear negotiations, Russian President Vladimir Putin has lifted a self-imposed ban Monday on the delivery to Iran of an air-defense missile system capable of shooting down US and Israeli jets, increasing the possibility the Jewish state will launch a military strike against Tehran's nuclear program, according to a defense expert.
After Russia signed an $800 million contract with Iran in 2007, delivery of the S-300 system was halted when Moscow decided to impose a ban in response to strong opposition to the deal from Israel and the George W. Bush administration. But delivery of the S-300 air-defense system as the US and its P5+1 coalition partners negotiate to stop Iran from developing nuclear weapons is a "potential game-changer," according to Clare Lopez, vice president at the Washington-based Center for Security Policy, possibly prompting Israel to take military action before the system becomes operational. She said that while Russia has a more advanced model, the S-400, the S-300 is "sufficiently sophisticated to upgrade significantly Iran's ability to defend against any incoming military strike against its nuclear facilities."
Once delivered by Russia and operational in Iran, she explained, it could "remove to a large extent a military option from the table in considering how to deal with Iran's nuclear weapons program, by making it not impossible but much more difficult to conduct a successful air strike." "I don't know what the Israeli calculations are about how far along the Iranian program is to making a bomb," Lopez said. "But the window is closing on the time when an Israeli military strike would be feasible, and the installation of this system will close that window further. It's possible the Israelis might see this as a step that would limit their options once installed."
Russian Foreign Minister Sergey Lavrov said that in light of the "framework agreement" between Iran and the P5+1 coalition of the US, UK, China, France, Russia and Germany, the embargo had been effectively ended. It would allow Russia, Lavrov said, to reverse its 2010 decision to cancel a contract to deliver the S-300 missile system to Iran in response to pressure from the West following UN sanctions imposed on Iran over its nuclear program. "Instead of demanding that Iran desist from the terrorist activity that it is carrying out in the Middle East and throughout the world, it is being allowed to arm itself with advanced weapons that will only increase its aggression," Israel's Strategic Affairs Minister Yuval Steinitz told the Jerusalem Post on Monday.
Steinitz, according to the Times of Israel, said Russia's move is "a direct result of the legitimacy that Iran is receiving from the nuclear deal that is being prepared, and proof that the Iranian economic growth which follows the lifting of sanctions will be exploited for arming itself and not for the welfare of the Iranian people."
Iran's supreme leader, Ayatollah Ali Khamenei, last week demanded that all sanctions on Iran be limited before any final agreement on curbing Iran's nuclear program. The demand highlighted a difference with Secretary of State John Kerry, who suggested when the deal was first announced in Geneva on April 4 that the framework agreement called for sanctions to be lifted step-wise as Iran complied with agreed restrictions on the operation of its nuclear program.
Lopez pointed out Russia has encouraged Iran's nuclear program since Ayatollah Khomeini brought about Iran's Islamic revolution in 1979. "The decision to deliver the S-300 to Iran is further evidence of Russia's willingness to encourage Iran to develop weapons of mass destruction, including chemical and biological weapons, that trace back to the Soviet Union," she said. Lopez also expressed concern that a military option is rapidly becoming the only way Iran's nuclear weapons program is going to be stopped. "It's clear now Iran is not going to negotiate away their nuclear weapons program," she said. "The P+1 and the IAEA are wasting time discussing issues like what type of centrifuges Iran is going to suspend when that's not the issue." She noted the National Council of Resistance of Iran, NCRI, revealed Iran's secret nuclear weapons program in 2002. Since then, any public information Iran has released about its nuclear program has been a subterfuge to continuing hiding a clandestine program. "The United States and the IAEA are tying ourselves in knots negotiating over the information Iran has made public about its nuclear program, but that's not where the real program even is," Lopez stressed. "We are allowing ourselves to be sidetracked in negotiations with Iran talking about sites that were revealed 13 years ago, when the real weapons program remains hidden away deep underground or in the mountains of Iran."
WND reported in February NCRI's disclosure of a secret nuclear Iranian uranium enrichment known as Lavizan-3, buried deep underground in the northeastern suburbs of Tehran. In 2002, the NCRI revealed Iran's top-secret uranium enrichment plant at Natanz, some 100 miles north of Isfahan, and a second top secret Iranian nuclear plant at Arak, approximately 150 miles south of Tehran, designed to produce heavy water for the production of plutonium for use in nuclear weapons. The NCRI disclosures have typically been developed by the Mujahedin-e Klaq, MEK, the group's political arm in Iran founded to oppose Khomeini's radical Islamic revolution.
Russia's decision was announced Monday as the White House deployed Secretary of State John Kerry, US Treasury Secretary Jack Lew, Energy Secretary Ernest Moniz and an unnamed representative from the US intelligence community in an attempt to form a veto-proof majority to block legislation that would require congressional approval of President Obama's "final status" agreement with Iran. The Senate Foreign Relations Committee is scheduled to vote on tomorrow. The interim agreement is to be completed by the end of June.
Muslim Advocacy Day: Muslims Lobby Our Government
April 14….(PM Newswire) Some 280 delegates from more than 20 states met today with elected officials and congressional staffers during the "historic" first-ever National Muslim Advocacy Day on Capitol Hill in Washington, DC, sponsored by the US Council of Muslim Organizations (USCMO), a coalition of leading national and local American Muslim organizations. Muslim delegates from a number of organizations visited (or are scheduled to visit) 200 congressional offices, one third of the House of Representatives and almost half of the Senate. Before heading to congressional offices, the Muslim delegates met in the Rayburn House Office Building to learn lobbying tips from political experts. National Muslim Advocacy Day delegates are urging their elected representatives to support issues that address the domestic priorities of the American Muslim community, including:
1. Calling on Congress to urge the US Department of Justice to amend its racial profiling guidance for federal law enforcement by removing any existing loopholes that continue to permit profiling in the name of national security, domestic surveillance and policing the border. Many of these programs have disproportionately targeted Latinos, Muslims and other minorities, and raise serious due process concerns.
2. Congressional support of federal legislation that prohibits any federal, state, local and Indian tribal law enforcement agency from engaging in profiling on the basis of race, ethnicity, gender, sexual orientation, national origin or religion.
FOJ Note: Formed in June of 2014, the USCMO is made up entirely of Muslim Brotherhood/Hamas organizations, but that is redundant since Hamas is an inherent part of the Muslim Brotherhood. Hamas is the Muslim Brotherhood in Palestine. Reminder: Hamas is a designated Foreign Terrorist Organization. No surprise, the Muslims who will "represent" the Muslim community in our nation's capitol actually represent jihadi ("Terrorist") organizations.
Transgender Celebration Week at The White House
April 13….(Christian Post) President Barack Obama symbolically demonstrated support for certain transgender political goals this week by announcing his support for bans on conversion therapy for youth and the addition of a gender neutral bathroom in the White House. In response to a petition posted on a White House website, the Obama administration expressed its support for Sexual Orientation Change Efforts Therapy.
Valerie Jarrett, a senior presidential adviser, wrote in the official response to the petition that President Obama supported such a ban. "The overwhelming scientific evidence demonstrates that conversion therapy, especially when it is practiced on young people, is neither medically nor ethically appropriate and can cause substantial harm," wrote Jarrett. As part of our dedication to protecting America's youth, this Administration supports efforts to ban the use of conversion therapy for minors." Jarrett cited California, New Jersey, and the District of Columbia, which have all passed bans on the practice. Jarrett implied that a federal ban would be a challenge to enact. "While a national ban would require congressional action, we are hopeful that the clarity of the evidence combined with the actions taken by these states will lead to broader action that this Administration would support," continued Jarrett. "This Administration believes that young people should be valued for who they are, no matter what they look like, where they're from, the gender with which they identify, or who they love."
Sometimes called "conversion therapy" or "reparative therapy," SOCE therapy seeks to change the sexual preferences of a patient from homosexual to heterosexual. While rejected by mainstream American psychiatry, several organizations and professionals offer SOCE therapy for minors and adults. Over the past couple years, several state legislatures have debated banning the practice, with California being the first to do so. Most bills, including those introduced in Illinois, Maryland, Massachusetts, New York, and Virginia, have either been voted down or withdrawn. In January, a petition was posted on the White House website "We the People" calling for the enacting of "Leelah's Law." Named for a transgender youth who committed suicide after her parents had her undergo conversion therapy, the petition garnered over 120,000 signatories. "Therapists that engage in the attempt to brainwash or reverse any child's gender identity or sexual orientation are seriously unethical and legislation is needed to end such practices that are resulting in LGBTQ+ deaths," read the petition. "We respectfully seek your help to ban the practice known as 'conversion therapy' and name the bill in honor of Leelah Alcorn."
This is far from the first time that Obama has expressed support for the gay and transgender rights movements. In 2012, Obama became the first sitting president to express support for gay marriage legalization and in January gave the first State of the Union that included the word "transgender." Earlier this week Politico reported that the White House recently included a gender neutral bathroom for guests. The move complimented Obama's executive order barring federal contractors from engaging in employment discrimination on the basis of gender identity or sexual orientation. "An all-gender restroom is also available in the Eisenhower Executive Office Building, which provides guests and staff an additional option," said White House spokesman Jeff Tiller, noted Politico. "The White House allows staff and guests to use restrooms consistent with their gender identity, which is in keeping with the administration's existing legal guidance on this issue and consistent with what is required by the executive order that took effect today for federal contractors."
Ex-gay organizations and their allies have denounced the White House's recent support for SOCE therapy bans, saying that such a move interferes with a youth's freedom of choice. In a blog entry, Andrew Comiskey of Desert Stream Ministries stated that the White House response to the therapy ban petition was "ill-informed" and based on "propaganda." "Perhaps Obama thinks he is opening up the future for a gender-confused generation. He is actually closing it," wrote Comiskey. "In refusing to consider valid options for persons who seek clinical assistance to change their sexual identity, he reduces human freedom, the very freedom he seeks to defend by condemning reparative therapy."
WEEK OF APRIL 5 THROUGH APRIL 11
Iran Leaders Blast US Claims on Nuke Deal
April 10….(Fox News) Fiery criticism from Iran's Supreme Leader, coupled with steep demands from the upper echelon of the regime, are throwing the nuclear "deal" reached last week into doubt, with Iran and the US each claiming the agreement said different things, and neither side backing down.
Supreme Leader Ayatollah Ali Khamenei, who has final say on all state matters, tore into the US in remarks published on his official website and on his Twitter account. Khamenei made clear he was neither endorsing nor rejecting the framework deal announced last week. But he challenged the way the US was describing it, specifically, a fact sheet put out by the White House saying sanctions would be removed only after inspectors verify Iran's compliance. The Ayatollah, in one tweet, claimed the fact sheet was "contrary to what was agreed." In another, he said: "I trust our negotiators, but I'm really worried as the other side is into lying & breaching promises; an example was White House fact sheet."
Ever since the preliminary deal was unveiled, Iranian officials have claimed, in their own remarks and fact sheets, that the agreement allows for sanctions to be lifted immediately once a final deal is reached. On Thursday, both the Ayatollah and Iranian President Hassan Rouhani again insisted that all sanctions be removed as soon as a deal is reached, or implemented. "We will not sign any agreement, unless all economic sanctions are totally lifted on the first day of the implementation of the deal," Rouhani said during a ceremony marking Iran's nuclear technology day, which celebrates the country's nuclear achievements.
But US State Department spokesman Jeff Rathke said Thursday that the White House fact sheet, which claimed sanctions relief was conditional, was accurate. "Sanctions will be suspended in a phased manner upon verification that Iran has met specific commitments," he said. "Those are among the agreed-upon parameters." He could not say whether it's possible that Iran could actually meet those commitments on day one of any deal, but stressed that sanctions relief "will only begin" when the country takes "major nuclear steps" and increases its so-called "breakout time," the time it would take to get enough fissile material for a weapon, to at least one year. At the same time, Rathke said, "we're not negotiating in public." He acknowledged all sides have a "very tough series of negotiations" ahead. He also could not say if a final deal would include a signed document.
The US, Iran and five other world powers merely announced a framework last week and are trying to reach a final deal by a June 30 deadline. In that time, both US and Iran officials are trying to sell the framework to their own people. As part of that, it had been expected that Iran's leaders would position the agreement as a win for their country. Indeed, the remarks Thursday surely are part of that posturing. But the split over the pace and nature of sanctions relief cuts to a fundamental issue, and several influential US lawmakers have pointed to that split in questioning what was actually agreed to last week. "The bottom line is Iran has not agreed to a political framework that addresses all parameters of a comprehensive agreement, but rather has put out a dueling framework that contradicts the one put out by the United States," Sen. Mark Kirk, R-Ill., said in a statement earlier this week.
When Congress returns from a break next week, Republican senators, with some Democratic support, are planning to push a bill that would demand Congress have a say in any nuclear deal, a bill President Obama opposes. The sanctions in question have had a crippling effect on Iran's economy. Since 2012, the sanctions have reduced Iranian exports of oil by nearly 1.5 million barrels per day, around 60 percent of its production, to around 1 million barrels per day, Reuters reports.
Obama on Thursday, speaking in Jamaica, where he visited in advance of a summit in Panama, continued to defend the deal framework. "But as I've said from the start, this is not done until it's done," Obama said. He said the next few months will be "critical."
A senior Israeli defense official repeated his nation's fears Thursday that Iran could still obtain a nuclear weapon if sanctions were lifted immediately, and would have additional funds to arm regional groups. "The moment the sanctions are removed, tens of billions of dollars will flow to their coffers," Amos Gilad said in a radio interview following Rouhani's speech, according to Reuters. "They will get rich. They will have the power to support the entire network of missiles and rockets."
Iran's top leader also cautioned that the six world powers, five permanent UN Security Council members and Germany, are "not to be trusted" and may try "to limit Iran" in further talks. A lot remains to be done until the deal is finalized, Khamenei said, adding it may take more than three months.
FOJ Note: I wonder which one of the lying parties is lying the most. Iran is notorious for lying and deception. Obama/Kerry are notorious for lying and deception. Russia is known for it's lying too, not to mention the UN. So, looks like we got a deal where the liars can just go on lying.
Obama Mocks Netanyahu's Iran Nuke View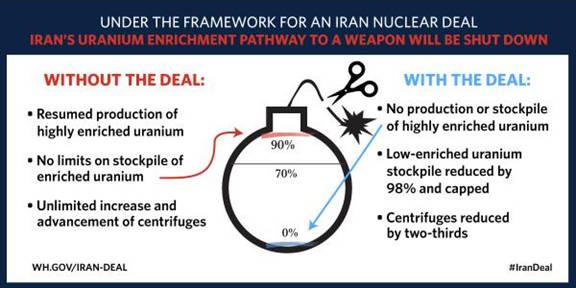 April 10….(Fox News) The White House took an apparent swipe at Benjamin Netanyahu on Twitter Wednesday, posting a diagram similar to one used by the Israeli prime minister, only this time, using it to defend the Iran nuclear deal. The White House tweet included a cartoonish sketch of a bomb. On the left side were the supposed consequences of not striking a deal, including resumed production of highly enriched uranium and no limits on that stockpile. On the right side were the supposed benefits of a deal, including "no production or stockpile of highly enriched uranium."
The sketch appeared to be almost identical to the one held up by Netanyahu during a 2012 United Nations speech. In that address, he warned of the consequences of a nuclear-armed Iran and urged the world to prevent that outcome, holding up the bomb diagram and, dramatically, drawing a red line near the top. The White House diagram includes the same red line and reads, "Under the framework for an Iran nuclear deal, Iran's uranium enrichment pathway to a weapon will be shut down."
In the tweet, the fuse of the bomb is being cut with scissors. Though the message makes no mention of Israel, it's an unmistakable reference to the prime minister's address and just the latest episode in rising tensions between the Obama and Netanyahu administrations over the nuclear talks.
Netanyahu publicly opposed the deal framework announced last week in Switzerland, and even demanded that any final deal include language affirming that Iran recognizes Israel's right to exist. Obama administration officials have rejected that appeal, saying the talks will only focus on the nuclear issue. They also say they would never agree to a deal that threatens Israel's security.
Israeli Intell Minister: 'Non-Deal' Fails to Fully Freeze or Inspect Iran Nuclear Activity
April 10….(Times of Israel) Israel's minister of intelligence and strategic affairs, Yuval Steinitz, is at the forefront of his government's very high-profile effort to expose perceived flaws and close loopholes in the world powers' new framework nuclear deal with Iran. There's just one problem, he says: There is no deal. In fact, there isn't even a written framework. Asked for his overall assessment of a deal hailed by the US as "historic," Steinitz responded with a sigh and the plaintive lament: "The deal? I don't understand anything about it." He then suggested that the framework was foggy and marked a pitiful precedent for international diplomacy: "Usually there's a signed document, and then the sides argue about the interpretation. Now, they're not arguing about the interpretation, but over the text. Because nothing was agreed. There is no text. In Lausanne, they didn't manage to reach an agreement. So, to an extent, they fabricated understandings. Some are less clear. Some are more clear. But they weren't written. And so there are different narratives. I don't think there's been an international agreement in the past that wasn't written and signed."
Still, from what Steinitz can discern amid the vagueness and conflicting narratives, he has pieced together a bleak picture. Echoing Prime Minister Benjamin Netanyahu, he said the non-written non-deal paves Iran's path to the bomb, treating the regime "as though it can be trusted, like Holland or Japan." The root of the rot, he argued, was the decision by US-led world powers, about two years ago, to veer away from their previous insistence that Iran's nuclear infrastructure be "dismantled and neutralized," and opt instead for a "freeze and inspect" approach, which he said was "an unfortunately more minimal" path. Now, compounding that fundamental error, he said, came the recent porous understandings that neither freeze nor inspect effectively.
In an interview with The Times of Israel on Wednesday, Steinitz stressed, for the benefit of those who criticize Israel's ostensibly hard-line attitude, that "Israel didn't change its position." The "big mistake" was that the world powers did, he said, abandoning their demand to dismantle and neutralize, a demand that had produced a string of UN resolutions against an Iran that had "built a uranium enrichment project secretively and in breach of commitments." The previous stance of the world powers known as the P5+1 had been "You want a peaceful nuclear program, well, fine, but no enrichment.
So Israel's criticisms begin with that initial shift. The "overall approach is wrong," said Steinitz. In Lausanne, however, the very vague terms of the understanding give every indication of failing even to ensure a competent, viable mechanism for the misguided "freeze and inspect" approach, he said. For a start, he continued, the apparent terms do not freeze R&D on advanced centrifuges. Iran can thus continue to improve its centrifuges "legitimately" and break out to the bomb as soon as the restrictions on advanced centrifuges expire. How to explain this grim reversal? I wondered. Is Obama a man of bad intentions? "I certainly don't think that the president has bad intentions," Steinitz fired back rapidly and firmly. "I greatly appreciate his security guarantees to Israel, his commitment to Israel, the dialogue with Israel. Heaven forbid, I don't accuse Obama or [Secretary of State John] Kerry of bad intentions, but they're making a terrible mistake, one that recalls the 2007 North Korea deal, hailed by the whole world. Four years later, they had the bomb." "I think there's a delusion by Obama and Kerry and some European states," Steinitz said, "that Zarif and Rouhani are moderates who represent moderates in Iran. They all said that Rouhani was different from Ahmadinejad, and that Iran would change for the better in the Rouhani era, and that if we just give Rouhani and Zarif sanctions relief, we'll empower them vis-a-vis the Revolutionary Guards and Supreme Leader Ali Khamenei and the extreme factions."
Instead, Steinitz argued, the opposite has played out. "Iran has not changed for the better. Iran has changed for the worse. Iran's behavior is much more aggressive around the Middle East than it was under Ahmadinejad." It more openly supports terrorist groups and Shiite militias in Iraq and Syria and Lebanon, he elaborated. It now openly talks about arming the Palestinians in the West Bank. And look at its support for the rebels in Yemen, he urged.
Obama Planting Muslim Communities in US
April 10….(WND) With Muslim immigrants streaming into the United States at a rate of 100,000 per year, some of the communities targeted for new arrivals are seeking information on their new neighbors, only to be frustrated by federal bureaucrats and their hired contractors. How does a city end up on the US State Department's list of 190 communities selected for Muslim refugee resettlement? How can cities find out who will be coming and when? What services will they use, and what will be the cost to taxpayers? And, the granddaddy of all questions: Can the communities be assured that foreign nationals with ties to ISIS, al-Shabab and other Islamic terrorist groups won't slip through the government's porous screening process posing as "refugees"?
The answers to these questions are simple. But very little information is available. And there are no guarantees that some very bad apples won't arrive in your town, says a leading expert on the refugee resettlement program. He further adds, the objective is to plant a "seed community" that will eventually blossom and transform the city. The federal government is creating communities within communities often pitted against each other economically and culturally. It's the same tactic that has been used for decades in Europe. "Looking at other US cities with new refugee communities, it appears that contractors often keep sending refugees to the same place until there is a community within a community. Unassimilated communities have created problems in Europe, and we are beginning to have similar problems here in the United States.
President Obama issued an executive memorandum dated Nov. 21, 2014, to all federal agencies directing them on "Creating Welcoming Communities and Fully Integrated Immigrants and Refugees." This sort of backroom dealing between the federal government, its hired resettlement contractors and local officials is not designed to provide information to the people who live and work in the targeted refugee cities. It is designed to transform America into a Muslim country!
Obama Doesn't Know America's Roots
April 10….(WND) The charge that Barack Obama isn't looking out for America's interests has been around since his election. But it reached new heights this week amid an impending nuclear deal with Iran, with critics contending the "framework agreement" allows the rogue Islamic regime that repeatedly has vowed to wipe Israel off the map to obtain a nuclear bomb.
Former Vice President Dick Cheney told Hugh Hewitt on his radio show that Obama's actions are exactly what would be expected of a president who wants "to take America down." And talk-radio icon Rush Limbaugh was blunt, citing Obama's acknowledgement that after the 10-year agreement ends, Iran would be in a position to build a nuclear weapon. "This is unstated, but everybody ought to realize that Obama's worldview on this is that we don't have the right to tell them they don't get a nuclear weapon. In fact, everybody ought to realize: He wants them to have a nuclear weapon," Limbaugh said.
On Hewitt's show, Cheney said: "For most of the last 70 years since World War II, we've had a bipartisan record in this country between Democrat and Republican. Harry Truman, Jack Kennedy, Lyndon Johnson, Ronald Reagan, Dwight Eisenhower, the Bushes believed America had to play a leading role in the world and needs to maintain first class military capability to do that and occasionally use it. That the world works best with US leadership. The first president, really, who doesn't, no longer believe that fundamental truth is Barack Obama." He continued: "If you had somebody who, as president, who wanted to take America down. Who wanted to fundamentally weaken our position in the world, reduce our capacity to influence events. Turn our back on our allies and encourage our enemies, it would look exactly like what Barack Obama is doing.
And Limbaugh said: "Obama's out there, and he let the cat out of the bag, that everything Israeli Prime Minister Benjamin Netanyahu has said about the Iran deal is true, that the Iranians are gonna get a nuke courtesy of Barack Obama and the United States. Obama went out there and admitted it himself. And that's the story about in 10 to 13 years they're gonna be able to nuke up. Essentially they have promised to stay one year away from weaponizing their uranium for ten years. So they're one year away now, five years from now they're supposed to stay one year away."
Limbaugh continued: "He said what he said. He meant to say what he said. He said exactly what the deal is, and he wasn't supposed to, apparently. … And then after 10 years, the original report was they have a green light; they can go ahead and weaponize. After 10 years of getting close but holding back. Part of the original report was that Obama was not worried about this, because, again … Now, this is unstated, but everybody ought to realize that Obama's worldview on this is that we don't have the right to tell them they don't get a nuclear weapon. In fact, everybody ought to realize: He wants them to have a nuclear weapon!"
The charge that Obama is "the Anti-American president" isn't new. During Obama's first term, Boyd Richard Boyd wrote at American Thinker that actions by the president that have harmed the country aren't due to incompetence. "There has been talk of his inexperience, incompetence, or just plain stupidity to explain his Bizarro administration. However, Obama is not incompetent; he is an intelligent, anti-American president. Obama is not a failure at this job, his job is the failure of our country," Boyd wrote.
In February, the Washington Examiner reported retired Adm. James "Ace" Lyons, who commanded the US Pacific Fleet, called out Obama's intent. "The Obama administration has a strategy. It is very simple. Any thinking American should be able to grasp it. It's anti-American, anti-Western. It's pro-Islamic, pro-Iranian, and pro-Muslim Brotherhood," he said.
Around then, former Virginia Gov. Jim Gilmore cited Obama's downplaying of the horrific torture and abuse by ISIS by stating that bad things also had been done by Christians in the name of Jesus. "I believe America can be a force for good in the world in the 21st century, just as we were in the 20th century. I believe that American must exercise that role, and stand up for America's values and American security. This is a moment of new danger to America's culture of freedom and human dignity. That challenge cannot be avoided. And that's why the president's Prayer Breakfast speech was the most offensive I've every heard a president make in my lifetime."
At Front Page Magazine, author David Horowitz said, "Obama is an anti-American. He supports the terrorists, he's supporting Hamas in this battle. He supports the Muslim Brotherhood, which is the fountainhead of al-Qaida and all the terrorist groups in the Middle East. He is leading a retreat of America from the world. He is taking us down as a nation. He's an anti-American radical with communist views."
Dick Cheney: Obama Wants to Bring America Down
April 9….(Daily Caller) In an appearance on "The Hugh Hewitt Show" Tuesday night, former Vice President Dick Cheney said that President Obama's actions on the world stage exemplify a president who wants "to take America down." Cheney also touched on Obama's comments on Wisconsin Gov. Scott Walker, telling Hewitt that Obama is the only post-World War II president to believe that America doesn't need "to play a leading role in the world."
CHENEY: Well it starts from a flawed presumption on Obama's part. For most of the last 70 years since World War II, we've had a bipartisan record in this country between Democrat and Republican. Harry Truman, Jack Kennedy, Lyndon Johnson, Ronald Reagan, Dwight Eisenhower, the Bush's believed America had to play a leading role in the world and needs to maintain first class military capability to do that and occasionally use it. That the world works best with US leadership. The first president, really, who doesn't believe that fundamental truth is Barack Obama. If you had somebody who, as president, who wanted to take America down and wanted to fundamentally weaken our position in the world, reduce our capacity to influence events. Turn our back on our allies and encourage our enemies, it would look exactly like what Barack Obama is doing. I think his actions are constituted in my mind are those of the worst president we've ever had.
The Unfolding Farce of Obama's Deal with Iran
April 9….(Times of Israel) Time and again, President Barack Obama and his indefatigable secretary of state promised that they and their P5+1 negotiating partners would not sign a bad deal with Iran on its nuclear weapons program. They didn't sign a bad framework deal in Lausanne, Switzerland, last week. They just agreed on one in principle, and left it unsigned, allowing for multiple conflicting interpretations.
It was immediately plain that the US-led negotiators had mislaid their moral compass, and indeed any clear sight of their own self-interest, when they agreed to conduct the negotiations as scheduled even as Iran's ruthless, arrogant leader Ali Khamenei was intoning his "Death to America" mantra, and one of his military chiefs was declaring that Israel's destruction is "nonnegotiable." What is becoming increasingly plain is the extent to which the Obama team and their colleagues were played for fools by the Iranians in the talks themselves.
Iran was dragged to the negotiating table by the accumulated impact of a painstakingly constructed sanctions regime. It was allowed to leave the table with much of its nuclear weapons program intact, and with the promise of those sanctions being removed.
Unsurprisingly, Iran was not required to acknowledge its nuclear weaponization efforts to date. Unsurprisingly, it was not required to halt its missile development program. Unsurprisingly, sanctions removal was not conditioned on its abandonment of terrorism, a halt to its financing and arming of Hezbollah, Hamas and other Islamic extremist groups, or an end to its relentless incitement against Israel. Nobody who had followed the Obama administration's abject handling of the negotiations prior to Lausanne had expected anything in these areas.
But the deal is far worse than even our relentlessly lowered expectations had given us reason to anticipate. The Arak heavy water plant is not to be dismantled. Why not? Because this was the best deal we could get. The Fordo enrichment facility, built secretly into a mountain, is not to be shuttered. Why not? Because this was the best deal we could get. Thousands of centrifuges are to be allowed to keep on spinning. Thousands more will remain intact. For heaven's sake, why? Because this was the best deal we could get. All this according to the, so far, undisputed elements of the unsigned agreement.
Less than a week after those sickening scenes of back-slapping in Lausanne, however, more and more of the central elements of the framework are being disputed. Are economic sanctions to be lifted only in phases, dependent on Iranian compliance, or all at once, the moment the deal is signed? It's not clear. Is Iran to be subject to "anywhere, anytime" inspections of all suspect sites, nuclear and military? It's not clear. Will Iran be obligated to ship out of the country almost all of its stockpile of lower-enriched uranium? It's not clear. Will Iran be permitted to continue its R&D on more sophisticated centrifuges, to enable a still-faster breakout to the bomb, come the day? It's not clear. And not only can we read the starkly conflicting accounts of what was agreed in official American and Iranian fact sheets, massive discrepancies across the negotiating table. We also have conflicting accounts from the same side of the table, with a French fact sheet adding to the confusion. If it were not so grave it would be farcical to witness the disingenuous attempts by the Obama administration to depict the unfolding disaster as an achievement worthy of admiration, the best deal; historic; a guarantee, in the glib, empty formulation of presidential adviser Ben Rhodes, that Iran will never get the bomb.
In an NPR interview gone horribly wrong on Monday, the president did honestly admit a huge, dire, failing of the accord, the fact that, even if Iran keeps to the deal (and what a colossal, improbable "if" that is), it will be able to break out to the bomb in next-to-no-time when key provisions expire after a decade. But there can be no candid acknowledgement of so momentous a flaw, for that would be to confirm Prime Minister Benjamin Netanyahu's endlessly reiterated indictment of the deal as paving Iran's way to the bomb. And so a State Department spokeswoman was pushed out in front of the cameras on Tuesday to stammer her way through an absurd reinterpretation of Obama's remarks, an attempt at revisionism that insults our intelligence.
It gets worse. The Iranians' latest contention is that the deal gives them the right to start injecting gas into their most sophisticated centrifuges, the IR-8s, which they say can enrich uranium 20 times faster than their current IR-1s. And therefore, that smiling, avuncular Foreign Minister Zarif and his nuclear expert colleague Ali Akbar Salehi told Iranian MPs on Tuesday, Iran will begin working with the IR-8s on the first day that the deal goes into effect. This, according to Iran's own news agencies. Needless to say, that makes a mockery of the entire deal.
Doubtless there is more of this travesty to come. That's what you get when you allow a brutal, murderous regime to smell your hesitancy, your weakness, your neglect of your own and your allies' essential interests. "This is our best bet by far to make sure Iran doesn't get a nuclear weapon," Obama asserted to The New York Times. Really, Mr. President? It doesn't look like that from here. In fact, it looks like the very outcome you promised you'd avoid: A deal that lifts the economic pressure on an evil regime, and clears its route to the bomb. A bad deal. Far, far worse than no deal at all.
Iran Will Start Using Fastest Centrifuges on Day Deal takes Effect
April 9….(Times of Israel) Iran will begin using its latest generation IR-8 centrifuges as soon as its nuclear deal with the world powers goes into effect, Iran's foreign minister and nuclear chief told members of parliament on Tuesday, according to Iran's semi-official FARS news agency. If accurate, the report appears to make a mockery of the world powers' much-hailed framework agreement with Iran, since such a move clearly breaches the US-published terms of the deal, and would dramatically accelerate Iran's potential progress to the bomb. Iran has said that its IR-8 centrifuges enrich uranium 20 times faster than the IR-1 centrifuges it currently uses.
(FOJ) Iran's foreign minister is shown speaking before the Iranian parliament. In his remarks, Mr. Zarif explained that Iran could actually speed up its production of a nuclear bomb.

Iran has been totally released from sanctions, and so the Bomb is on the way!
According to the FARS report, "Iran's foreign minister and nuclear chief both told a closed-door session of the parliament on Tuesday that the country would inject UF6 gas into the latest generation of its centrifuge machines as soon as a final nuclear deal goes into effect by Tehran and the six world powers." It said that Foreign Minister Mohammad Javad Zarif and Atomic Energy Organization of Iran (AEOI) head Ali Akbar Salehi made the promise when they briefed legislators on the framework agreement, and claimed the move was permitted under the terms of the deal. Major differences have emerged between the P5+1 powers and Iran over what was agreed in the framework deal. "Parameters" detailed by the US leave no doubt whatsoever, however, that the use of anything other than the most basic, first generation IR-1 centrifuges is barred for 10 years, and that even R&D on advanced centrifuges will be severely constrained.
Israel Radio reported that Zarif told the lawmakers that Iran was capable of producing an atomic bomb at any given moment.
The Syrian War Gets Even Stranger
April 9….(DEBKA) Obama's rapprochement with Iran and its Middle East allies has produced an incredibly sinister new twist in the Syrian war as it enters its fifth year. The atrocity-ridden conflict finds 16,000 Palestinians trapped in horrible conditions in the Yarmouk refugee camp of Damascus and beset by two enemies: the Islamic State and the President Bashar Assad's army.
The world has been shown three players in the vicious Yarmouk contest: The Islamic State of Iraq and the Levant, whose jihadis are slashing through the refugee camp and massacring its Palestinian inmates, the second player, and the Syrian army, the third, which appears to be fighting to keep the Islamists from reaching central Damascus. The camp lies 8.5 km from Assad's presidential palace.
The Islamists are usually presented as fighting to settle a score with the Palestinian camp's inmates, because the Hamas majority is aligned with Iran and Hizballah, ISIS's deadliest foes. But even this evil scenario is not crazy enough to cover the new patchwork of alliances revealed here by Debkafile's military and intelligence sources.
Syrian troops were actually directed by Assad to open the roads to Damascus and give the Islamists a free path to their Palestinian victims. ISIS is winning its cheapest victory yet as a result of a secret understanding reached by the Syrian president with the Islamists' leader Abu Bakr al-Baghdadi, which evolved from their covert partnership in the oil and gas fields of eastern Syria. When Al Baghdadi captured 90 percent of those fields last year, Assad was short of military strength to dislodge the invaders without diluting the forces fighting on more important strategic fronts, such as Damascus, the capital, Deraa in the South and Aleppo in the north. So the Syrian ruler cold-bloodedly negotiated an understanding with the ISIS caliph on four points:
1. The Syrian army and air force would abstain from attacking ISIS positions and also refrain from any effort to recapture the fields.
2. ISIS would pump out the oil and gas and transfer these products to Damascus, which would then use its distribution facilities to sell the fuel on the black market after retaining a portion for domestic consumption.
3. Damascus and the Islamists would share out the revenue between them. Last year, ISIS was earning $2-4 million a day, an income which went far toward bankrolling the terrorist group's war operations.
4. Syrian power stations would keep Islamist bases supplied with electricity.
The Syrian ruler then decided, our sources report, to build on this alliance as an opportunity for another move: The outsourcing of some of his war challenges. The plan was for Assad to control from afar the action conducted by the jihadis without having to put Syrian boots on the ground. The Yarmouk operation was the first tryout of Assad's battlefield ties with the Islamists. The Syrian ruler had three goals in mind when he targeted the Palestinians:
(a) To show his closest allies Iran and Hizballah that he was not totally reliant on them for war support, but retained a free hand to fight on without them. (b) To punish the Palestinian Hamas, which rules the Yarmouk camp, for withholding its support from his regime during the entire civil war. Hamas needed to understand that the group's reconciliation with Tehran and Hizballah did not count as absolution in Damascus. Assad had a separate accounting of his own with the Palestinian extremists. (c) Assad gained a new lease of life from Washington's turnabout toward recognizing the legitimacy of his presidency (signaled by US Secretary of State John Kerry's acceptance of Bashar Assad as part of any peace moves for Syria). He also exploited US acceptance of Iran's expansionist designs in the region as a point in his favor.
The Syrian ruler decided he felt confident enough to make the Palestinians his high card in his games with Israel, Jordan and the Palestinian Authority in Ramallah. Assad wanted them all to understand that he was riding high enough to control the fate of the Palestinians: It was up to him to decide whether to save them or throw them to the wolves, which he did by letting ISIS loose against them.
FOJ Note: Things are very strange in Syria. Many enemies abound, and many strange consortiums exist from time to time. It is only a matter of time until Damascus blows up!
There Have Been More Sanctions On Indiana Than Iran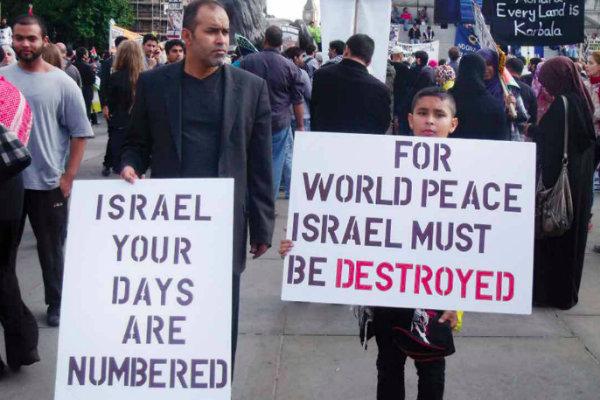 April 8….(Western Journalism) Former Governor Mike Huckabee, R-Ark., joined host Michael Smerconish on CNN to discuss the Iranian nuclear deal in the works and how Obama seems to have forgotten a successful negotiating tactic used in the past. The possible 2016 presidential candidate called the negotiations "very disappointing and very frightening" and questioned the reasons behind negotiating with the Iranians in the first place. "They've never kept a deal they've ever made," Huckabee said. "For them to have nuclear…even capability is illegal. You're talking about a country whose primary leader has been leading chants 'death to America!' and has vowed to wipe Israel off the face of the map." "That's not exactly the kind of folks you want to sit down and make nice with and somehow assume they're going to be really keeping their bargain," he added. "I don't think they will." Smerconish referenced President Obama and outlined three choices in dealing with the Iranians: negotiate, bomb Iran, or walk away. Huckabee mentioned a fourth option: continue with sanctions and bankrupt them through it. "Force them to have to accept something other than now on their terms," Huckabee said. "I don't understand why we took the pressure off when the pressure was working." He then concluded his argument by quoting a blogger who mentioned that "there's been more pressure to put sanctions on Indiana than on Iran."
Franklin Graham Has Chilling Easter Message
April 8….(Western Journalism) While Christians around the world celebrate Christ's resurrection each year at Easter, one prominent American evangelist noted that the holiday can also be a time of reflection on the palpable anti-Christian attitude at work even within US borders. "Untold millions of Christians around the world are celebrating the resurrection of our Lord and Savior Jesus Christ," said Rev. Franklin Graham during his Easter message Sunday. For some, however, the act of worshiping Jesus is far more costly than others. He explained that "millions in many countries risk their freedom and their very lives to worship Him and claim His name."
Nevertheless, Graham noted that they continue to disregard these threats, whether from radical Islamic groups or other virulently anti-Christian sources. He continued by acknowledging that American citizens are increasingly on the receiving end of such rhetoric despite constitutionally protected religious liberty. "Even in America there has recently grown an ugly, anti-Christian bias and intolerance that is changing our nation from the inside out," he said, "opening doors for all kinds of discrimination and loss of religious freedom that we hear about daily in the news."
Religious freedom has been a front page issue in recent weeks after a law designed to protect business owners from being forced to violate their beliefs was criticized by some activist groups as anti-gay.
Iran a 'Terrorist Monster' Wreaking Havoc on the Entire Mideast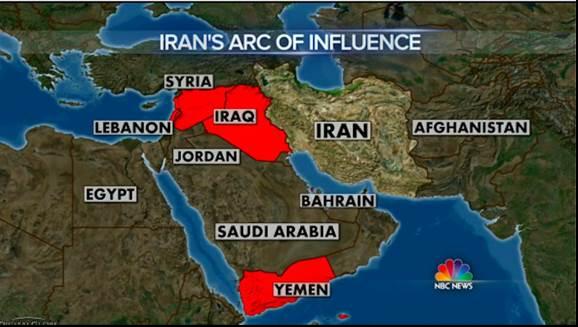 April 6….(Jerusalem Post) As an onslaught of condemnation from Israeli officials continued to target the framework deal reached last week on Iran's nuclear program, Defense Minister Moshe Ya'alon on Sunday blasted Iran as a "terrorist monster" that creates disorder in the region and around the world. "Iran is a terrorist monster that funds, trains and arms organizations and entities to wreak havoc among the pro-Western regimes in the Middle East and around the world, and it has no intention of stopping this," Ya'alon charged. He added that the agreement reached Thursday would not pose as an obstacle to Iran, rather it would set the stage for the Islamic Republic to "increase its appetite to spread disarray." The defense minister said that the framework agreement between Iran and world powers was "a huge achievement for Iran and a historic mistake for the West." Iran is attempting to encircle Saudi Arabia and use its vast newly controlled territory to launch an invasion against Israel.
---