Follow Focus on Jerusalem on 'Twitter'
WEEK OF MAY 24 THROUGH MAY 31
EU Countries Fed-Up With PA Using Donations to Fund Terror
May 28….(United With Israel) European Members of Parliament in several countries condemned the PA for its practice of offering incentives to potential terrorists and rewarding those with blood on their hands incarcerated in Israel with financial benefits. Lawmakers from three European countries condemned the Palestinian Authority (PA) last week for their rewarding of terrorists, promotion of violence and glorification of the murder of Jews.
Holland, the United Kingdom and Germany are donor countries who have contributed to the PA's budget for several years. Most recently, they looked into where their donations were being used, following evidence presented by the Palestinian Media Watch (PMW) director Itamar Marcus. The PA claims to have stopped paying salaries to prisoners serving time in Israeli prisons for terrorism, but the PMW's evidence proved otherwise.
Guto Bebb, James Morris and Andrew Percy of the British Parliament stated that British aid to the PA should be reviewed and reconsidered. "British taxpayers will be appalled to discover that the Palestinian Authority is handing their hard-earned money to convicted Palestinian terrorists. The PA should be strongly condemned for deceiving well-intentioned donor countries into thinking that it had ended this shocking practice. The British Government must seriously reconsider its provision of aid to the PA's general budget until it ceases this abhorrent practice of financially rewarding and incentivising terrorism," they stated.
C.G. van der Staaij of the Dutch Parliament focused on the anti-Semitism in the Palestinian media, saying, "It is important that the sowing of hatred is stopped. We still find in the official Palestinian media numerous anti-Semitic statements, the glorification of violence and hatred, and honoring terrorists. I have read the reports from Palestinian Media Watch carefully."
Albert Weiler, an MP at the German legislative body, condemned the PA's support for terrorism. "It should not be possible for anti-democratic terror organizations to murder Jews or Christians in the name of their religion. We must fight this strongly. And the whole world should be doing it together," he declared.
PA Deceiving Donor Countries
For years, Western donor countries have been demanding that the PA stop paying salaries to convicted terrorist prisoners. The PA finally claimed to have stopped paying the salaries in August 2014 when its Ministry of Prisoners' Affairs, the body responsible for paying the salaries, was changed to PLO Commission of Prisoners' Affairs. The PA stated repeatedly to their own people that the change was merely a change in name and that none of the salaries or benefits to prisoners would be changed. They stressed that by transferring responsibility for paying the prisoners' salaries to the PLO, the Europeans and the US would not stop funding the PA. This is a mere cosmetic change, but the international community accepted PA assurances that it was no longer paying the salaries to terrorist prisoners.
For instance, when the Dutch government was asked about this it issued a statement in April in which it accepted the Palestinian cover-up. "The responsibility for payments to prisoners was transferred to the PLO and will no longer be charged to the budget of the PA, and these [payments to prisoners] are not funded by PA tax revenues or donor funds. The PLO pays such costs from their own income, where the Cabinet has no access." However, ample evidence presented by the PMW contradicts the PA's assurances to the Dutch and other donors. Their evidence is based entirely on PA statements and data, including significant documentation.
One of the key indicators exposed is that in March, when the PA was challenged financially because Israel had withheld tax funds that it collects on behalf of the PA, it cut the salaries of all civil servants by 60 percent. The next day, the PA Ministry of Finance announced the same reduction in salaries to prisoners. Had the PLO been paying prisoners' salaries from non-PA money, then salaries to prisoners should not have been affected by the PA shortage of resources, PMW points out.
PMW stated in its report that Western donors may have been intentionally misled by the PA, which continues to pay salaries to imprisoned terrorists: "This report exposes that the PA's creation of a PLO Commission of Prisoners' Affairs to fulfill the same services previously supplied by the PA Ministry of Prisoners' Affairs was done solely to satisfy Western donors' demands that the PA cease paying salaries to terrorist prisoners. This report further documents that the existence of the PLO Commission has not changed the policy of paying salaries to terrorists. The PLO commission may have been created for the sole purpose of deceiving the European donors, who don't want their money to the PA to be used to reward terrorists. The PA continues to pay salaries to terrorists in prison in spite of European and US demands that donor money to the PA not be used to reward terrorists."
Western Tax Dollars Funding Palestinian Terror
The PA receives approximately over one billion dollars in international aid annually. Several European countries and the US have been threatening to stop this funding since PMW exposed in 2011 that the PA pays high salaries to terrorist prisoners and released terrorists, amounting to over $150 million dollars in 2015 alone. For example, in June 2014, the Dutch Parliament voted overwhelmingly, 148–2 in favor of demanding an end to this practice.
(Palestinian head Abbas celebrate over funds)
In October 2014, the PA announced that there were more than 200,000 recipients of PA salaries. This figure "includes the families of the Martyrs (Shahids) and wounded, as well as the prisoners' and released [prisoners]." In January, the PA Ministry of Finance announced that the PA budget includes transfer of salaries to prisoners in Israeli jails, who were from Gaza.
Some 5,500 terrorists serving time in Israeli prisons receive a substantial monthly salary from the PA. A base sum is paid out, which increases gradually based on the length of incarceration. In addition, the PA covers the living expenses of the prisoners' families. Each security prisoner who served time in jail in Israel for at least a year is given a one-time grant upon release starting from $1,500 for those who served between one and three years and up to $25,000 for prisoners of 30 years and more. Abu Mazen gives it to those who pour fuel on the fires of death and destruction." "The system is simple," "with one hand, Abu Mazen 'condemns' terror, and with the other, he hands out cash for terrorism. He encourages it."
Netanyahu Backs 'General Idea' Behind Arab Peace Initiative
May 29….(Times of Israel) While stopping short of fully endorsing the Arab Peace Initiative, Prime Minister Benjamin Netanyahu said Thursday that he welcomed the general idea behind it, a regional agreement between Israel and the moderate Arab states. The Arab Peace Initiative, originally proposed by Saudi Arabia in 2002, has many problematic aspects to it, the prime minister said, such as its call for an Israeli withdrawal from the Golan Heights and the return of Palestinians refuges to Israel. "There are positive aspects and negative aspects to it," he told Israeli diplomatic correspondents at a rare on-record briefing. "This initiative is 13 years old, and the situation in the Middle East has changed since it was first proposed. But the general idea, to try and reach understandings with leading Arab countries, is a good idea."
In the framework proposed by the initiative, all Arab and Islamic states would establish normal diplomatic relations with Israel after the successful conclusion of the peace process with the Palestinians. The Israeli government has never fully endorsed the plan. But Netanyahu has repeatedly stated that given Iran's nuclear and regional aspirations, the moderate Arab states and Israel have a common enemy and grounds for increased cooperation.
Speaking at the Israel Defense Forces headquarters in Tel Aviv on Thursday, the prime minister also sought to explain the apparent disparity between his pre- and post-elections statements regarding Palestinian statehood. "Before the elections, I was asked in an interview [about the possibility of a Palestinian state coming into being on my watch], and I replied that I don't estimate it will happen. I don't think it will happen," he said. "After the elections, they jumped on it, so I explained my position." At no time did he rescind his agreement in principle to the creation of a Palestinian state, as long as it was demilitarized and recognized Israel as the Jewish homeland, Netanyahu asserted. "I did not renounce the idea, but I explained what's the problem with it," he said. "If the Palestinians change their positions, that it's a different situation."
Under every scenario in which Israel withdraws from parts of the West Bank, only the IDF will be able to guarantee Israel's safety, the prime minister said. Israeli troops will have to stay in the West Bank "for an extended period of time," he said.
Syrian al-Qaida Wing Says it Intends to Take Damascus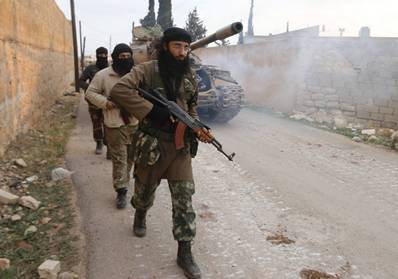 May 28….(Jerusalem Post) The leader of al-Qaida's Syria wing Nusra Front said his group was aiming to capture Damascus and the fall of Syrian President Bashar Assad would happen quickly. Nusra Front has made gains in northwestern Syria alongside other insurgents in recent weeks, seizing the city of Idlib in March and the town of Jisr al-Shughour town last month, bringing them closer to the government-held coastline. It is the most powerful faction in Syria opposing both Assad and Islamic State, an offshoot of al-Qaida. Both have been hit by US-led air strikes. "We will continue our focus on Damascus and on toppling this regime," Abu Mohamad al-Golani told news channel Al Jazeera in a rare interview aired on Wednesday. "I assure you, Assad's fall won't take a long time." He also said Lebanese Shi'ite group Hezbollah, which backs Assad, knew its fate was linked to the Syrian leader and its efforts to save him were in vain
It was not clear where the interview took place and Golani's face was not shown. He sat on an ornate chair opposite the interviewer, his back to the camera. He said to be safe, members of Syria's Alawite minority sect should renounce Assad and change their beliefs. "If they drop weapons, disavow Assad, do not send their men to fight for him and return to Islam, then they are our brothers," he said. Assad is a member of the Alawite sect, an offshoot of Shi'ite Islam.
Golani, who said his group got no foreign funding, wore a checked shirt and a black scarf covering his head and shoulders. A black flag used by the group was placed on the table between him and the interviewer. Golani added that Alawites were part of a sect that had "moved outside the religion of God and of Islam." He said Nusra Front, who are Sunni Muslims, were not at war with Christians.
He also condemned the Lebanese Shi'ite group Hezbollah, which backs Assad. He said Hezbollah knew its fate was linked to the Syrian leader and its efforts to save him were in vain. Nusra Front is listed as a terrorist organization by the United States and has been sanctioned by the UN Security Council. But it is more powerful than the mainstream groups favored by the United States and its Arab allies in the fight against both Islamic State and Assad's government.
US-led forces have carried out air strikes that have hit Nusra Front targets, saying they were targeting a specific al-Qaida-linked faction called "Khorasan Group". Golani said there was no such thing as Khorasan Group in Syria. "We only heard about this name when the Americans said it," Golani said. Apart from its recent battlefield gains in the northwest, Nusra Front is a major force in fighting against government forces and allied militia around the northern city of Aleppo. It is also fighting in southern Syria, where the army and allied militia have begun a major offensive. Its fighters have frequently clashed with Islamic State in a number of locations.
ISIS Seizes Syrian Regime's Last big Source of Income
May 28….(Business Insider) The Islamic State militant group is touting its newfound control of giant phosphate mines in Syria. The Khnaifess mines, which sit along the main highway between Damascus and Palmyra, the ancient city overrun by the Islamic State last week, are the second-largest phosphate mines in the country. Syria has some of the largest reserves in the world; in normal times they produced about $60 million in revenue a year.
The Damascus propaganda branch of the Islamic State, also known as ISIS or ISIL, has published a series of photos of the phosphate mines as the latest example of the group's growing power. It is unclear whether ISIS has the required logistics and expertise to operate the mines, let alone export the phosphate, given that a significant percentage of Syria's phosphates is bought by the EU. Syria is among the world's largest exporters of the rock, but the war has marred its ability to mine and market its supply. ISIS has sold oil and antiquities on the black market and relies on those sales, along with protection money and local taxes, to fund its system. ISIS has in the past advertised for engineers to come work on the refineries it has captured, in some cases offering salaries starting at $200,000.
In 2011, the mines were responsible for about 1.6% of the world's supply of phosphate rock and ranked ninth in the world in terms of the volume of its phosphate production. In the first half of 2014, the General Company for Phosphate and Mines reported sales of $30 million on production of almost 500,000 tons, down from 2 million tons in 2011. "With the suspension of oil exports, phosphates represented one of the last sources of income of the state," according to Syria Report, an online business weekly.
ISIS Allies Fired Rockets Into Israel
(Gains in Gaza would pose major threat to Jewish state)
May 27….(WND) Islamic Salafists allied with ISIS were behind the firing of at least one rocket from the Gaza Strip toward southern Israel, a senior Salafist in Gaza claimed in a phone call to WND. The Salafist leader said three rockets were fired from Gaza Tuesday, not just one.
The Israeli media widely reported that at least one rocket was fired from Gaza to an open area near Gan Yavne, near the strategic port city of Ashdod. At the moment, no Gazan group has claimed official responsibility for the rocket firing. Israel says it is holding Gaza's Hamas rulers responsible.
Israel's Haaretz newspaper quoted security officials surmising the Iranian-backed Islamic Jihad may have been behind today's rocketing as part of an internal dispute. The Salafist leader's claim of responsibility to WND today could not be immediately verified. If accurate, it would mark an escalation of the militant capabilities of ISIS-aligned ideologues in Gaza who oppose Hamas rule.
The ISIS ideologues see Hamas as too pro-Western and believe the group sold out by holding elections and carrying out dialogue with members of the international community. They may be seeking to embarrass Hamas and demonstrate their capabilities with the Hamas-ruled Gaza. Today's launches mark the first time a rocket was fired from Gaza since last month while the country was celebrating its Independence Day following four months of quiet.
WND reported last week that Hamas continues to find itself bombarded by Islamists in the Gaza Strip allied with ISIS, according to Middle Eastern security officials. The officials believe it is only a matter of time before ISIS claims responsibility for attacks in Gaza. They further point to debates on ISIS-affiliated Internet forums discussing the timing of declaring the Gaza Strip as territory that is part of a larger Islamic caliphate that would also encompass the neighboring Sinai Peninsula in Egypt.
In a major escalation, Islamist Salafists last Monday planted a bomb on Hamas's security headquarters in Gaza City, damaging a peripheral wall of the central structure. Hours earlier, Gazan Salafists posted an online message threatening to "act against chosen targets" if Hamas did not release Islamist prisoners within 72 hours. The Salafists were particularly incensed by an arrest last month of an Islamic leader said to support ISIS.
Last month, WND was first to report Hamas had been preparing a major crackdown on Salafist cells supportive of ISIS, fearing the group could indeed make such a declaration of control over Gaza, according to Middle Eastern security officials. Asked by WND for comment on the report, Mushir al Masri, a member of Hamas' parliament and a media spokesman for the group, denied ISIS was even present in the Gaza Strip. "This is not the first time Israeli and Western media tried to pit us against ISIS. There is no truth to these claims, and ISIS is not in the Gaza Strip," he said. Masri further clarified that "anyone caught breaking the law will be dealt with just like all lawbreakers according to the criminal justice system in Gaza."
Any ISIS gains in Gaza would pose a major threat to both Israel and neighboring Egypt. The moderate regime of Egyptian President Abdel Fattah el-Sisi has been fighting an ISIS and Salafist insurgency in the Sinai Peninsula and beyond. The jihadists seek to connect the Sinai with the Gaza Strip to form one big territory.
Joe Biden Says Bible Believing Christians Violate LGBT Rights By Simply Existing
May 27….(Now The End Begins) Vice President Joe Biden say today that the rights of the LGBT people are violated by "religious condemnation". He is directly referring to Bible verses like the one posted at the top of this article. The Progressive Liberals are well aware that it is God, speaking by the Holy Spirit through the Bible, that condemns homosexuality in all its many forms. According to Joe Biden, the American Bible believing Christian who takes the Bible literally, is violating the "rights" of the LGBT by trusting in God's word. And this is why old-fashioned preaching will soon be classified as a "hate crime". Because Liberals can't stand it. Biden is also saying that the rights of the Christian are inferior to the rights of the LGBT individual. Instead of "respecting universal human rights", the Bible says that homosexuality is an abomination that needs to be repented of. Jesus Christ went to the cross to redeem the homosexual, that's true. But He did not go to the cross to preserve homosexuality. He came to abolish that, and all sin.
There is no such thing as same-sex marriage, anymore than say a man marrying his dog would constitute a wedding. Sleeping in your garage does not make you a car. There is not one example in the Bible of God supporting, at any time, anything having to do with homosexuality. Churches that perform gay marriage ceremonies do it completely outside the blessing of God, and indeed bring down the wrath of God. The mark of Ichabod gets carved into the doorposts of every church that supports the LGBT movement.
Obama's America, with it's sky-high abortion rates, free-flowing 24 x 7 gambling, legalized pot, rampant drug and alcohol abuse, and now as the champion of the LGBT Movement, is rapidly becoming everything that the Bible says God hates. Just the other day I was verbally assaulted and attacked by a vicious lesbian who said that "had no right" to my beliefs, and that this website was "hate speech". Kinda funny, though, that she said this while all the while demanding that I respect her "right" to be gay. What about my right to believe and follow the Bible? Apparently, I am not entitled to my rights. And this is exactly why Biden's remarks today should be taken very seriously. As we have always told you and will continue to tell you, the LGBT is not interested in "tolerance". They don't want "acceptance". What they want is complete and total domination, which is exactly what Obama and his minions are giving them. "Woe unto them that call evil good…"
ISIS Could Buy A Nuclear Weapon from Pakistan
May 26….(Independent) Isis has used the latest issue of its propaganda magazine Dabiq to suggest the group is expanding so rapidly it could buy its first nuclear weapon within a year. The hyperbolic article, which the group attributes to the British hostage John Cantlie, claims Isis has transcended its roots as "the most explosive Islamic 'group' in the modern world" to evolve into "the most explosive Islamic movement the modern world has ever seen" in less than twelve months.
Photojournalist Cantlie is regularly used in the terror group's propaganda and has appeared in a number of videos, including a YouTube series called "Lend Me Your Ears". He has been held a hostage by Isis for more than two years. The piece, entitled "The Perfect Storm", describes militant Islamist groups such as Boko Haram, which recently pledged allegiance to Isis, uniting across the Middle East, Africa and Asia to create one global movement. The article claims this alignment of groups has happened at the sane time as Isis militants have seized "tanks, rocket launchers, missile systems, anti-aircraft systems," from the US and Iran before turning to the subject of more extreme weapons the group is not in possession of, such as nuclear weapons. "Let me throw a hypothetical operation onto the table," the article continues. "The Islamic State has billions of dollars in the bank, so they call on their wilāyah in Pakistan to purchase a nuclear device through weapons dealers with links to corrupt officials in the region."
It admits that such a scenario is "far-fetched" but warns: "It's the sum of all fears for Western intelligence agencies and it's infinitely more possible today than it was just one year ago. "And if not a nuke, what about a few thousand tons of ammonium nitrate explosive? That's easy enough to make." An attack launched by Isis against America would ridicule "the attacks of the past". "They'll [Isis] be looking to do something big, something that would make any past operation look like a squirrel shoot, and the more groups that pledge allegiance the more possible it becomes to pull off something truly epic. "Remember, all of this has happened in less than a year. How more dangerous will be the lines of communication and supply a year on from today?"
The capacity of Isis to acquire such a device is certainly beyond the group at the moment. But Isis is indeed a well funded group having secured a number of oilfields in Syria and Iraq. The group also sells artifacts looted from historic areas seized during its insurgency, sometimes for six figure sums, as well as imposing taxes on civilians trapped in its self-declared caliphate and other methods of extortion. The finances of the group have been estimated by some to be in the $2billion area, though it is impossible to verify how much money it actually has access to. The threats come against a mixed backdrop of successes and losses in both countries; the group has been driven out of Tikrit in Iraq but has overrun Ramaldi and the Syrian ancient city of Palmyra.
A recent call to arms from its leader Abu Bakr al-Baghdadi also appeared to suggest it may be overstretched in some areas, with his speech urging supporters from across the world to travel to its territories in the Middle East. In September last year, the Home Secretary, Theresa May, warned that the militant group could become the world's first "truly terrorist state". "We will see the risk, often prophesied but thank God not yet fulfilled, that with the capability of a state behind them, the terrorists will acquire chemical, biological or even nuclear weapons to attack us," she said.
ISIS Columns Heading from Syria Toward Jordan
May 25….(DEBKA) The Islamic State in Iraq and the Levant, ISIS, was on the move Sunday, May 24, from central Syria to the Jordanian border, Debkafile's exclusive military sources report. They were advancing from the central town of Palmyra, which they seized last week, in columns of US-made tanks and armored cars taken booty in Iraq. No Syrian military force was there to block their advance on the border.
Our sources report that the initial ISIS mission is to take control of the eastern section of the border, including the meeting point between the Syrian, Jordanian and Iraqi frontiers. They are estimated to cover the 250km from Palmyra to the Jordanian border by Tuesday, May 26, passing through Deir el-Zour in the east, which they already occupy. After the border crossing, ISIS is expected to seize villages and towns in northeastern Jordan, especially Ar Ruwayshid, where 800,000 Syrian refugees shelter.
The Jordanian army, our sources report, had the foresight earlier this month to reinforce its western frontier against a potential ISIS assault on the frontier from point where it links with the Israeli and Syrian borders and up to the Tanaf border crossing, However, the Islamists are heading for the eastern sections whic the Jordanian army did not fortify with extra troops.
It is important to note that the United States maintains in the Kingdom of Jordan 7,000 special operations troops and an air force unit to guard its northwestern border with Syria. Most are stationed at Jordanian military bases in Mafraq, opposite the central sector of the border with Syria. By reaching Jordan's doorstep, the Islamic State is posing a challenge to President Barack Obama and forcing him to reach a decision, avoided thus far, about sending US troops to confront the terrorists.
The ISIS approach may stir into action the clandestine cells the group maintains in the towns of central Jordan with strong local support. ISIS is popular in the kingdom, especially in the southern regions abutting on Israel and Saudi Arabia. Ma'an is seen as an Islamic State stronghold in southern Jordan.
Islamic State Claims Saudi Mosque Suicide Attack
May 25….(Fox News) The Islamic State group claimed responsibility for a suicide bombing at a Shiite mosque in Saudi Arabia, warning that more "black days" loom ahead in a direct challenge to the rulers of the Sunni kingdom. Friday's attack was the kingdom's deadliest militant assault since a 2004 Al Qaeda attack on foreign worker compounds, which sparked a massive Saudi security force crackdown.
However, this Islamic State attack in the village of al-Qudeeh in the eastern Qatif region targeted Shiites, whom ultraconservatives in Saudi Arabia regularly denounce as heretics. The statement on the Islamic State group's al-Bayan radio station, read aloud Friday night and posted Saturday morning to militant websites associated with the extremists, identified the suicide bomber as a Saudi citizen with the nom de guerre Abu Amer al-Najdi. The station also identified the attack as being carried out by a new Islamic State branch in "Najd Province," referring to the historic region of the central Arabian Peninsula home to the Saudi capital, Riyadh.
The mosque attack killed at least 21 people and wounded 81, the official Saudi Press Agency reported. The Islamic State group, formerly Al Qaeda's branch in Iraq which broke away and overran much of that country and neighboring Syria, has become notorious for its attacks on Shiites, including a deadly Shiite mosque bombing in the Yemeni capital, Sanaa, that killed more than 130 people. It was blamed for the killing of eight Shiites in a mosque shooting in eastern Saudi Arabia in November.
The al-Bayan message warned Shiites of coming "black days that will hurt you," pledging to expel all Shiites from the Arabian Peninsula. The attack comes as Saudi Arabia is part of a US-led coalition targeting the Islamic State group. In late April, Saudi officials arrested 93 people they said were involved in an Islamic State plot to attack the US Embassy and other targets. There already are heightened Sunni-Shiite tensions in the region as Saudi Arabia and Shiite power Iran back opposite sides in conflicts in Syria and Yemen.
The bombing in Saudi Arabia came as tensions between Sunni and Shi'ite Muslims are on the increase in the region. Some clerics in Saudi Arabia, the birthplace of Islam and mainstay of its Sunni denomination, are deeply hostile towards Shi'ites, whom they regard as apostates. Saudi Arabia is part of an international coalition carrying out bombing strikes on Islamic State targets in Iraq and Syria.
Mideast Nuclear Arms Ban Conference Falls Apart
May 25….(YNET) Israeli Prime Minister Benjamin Netanyahu thanked the United States for blocking an Egyptian-led drive on a possible Middle East nuclear weapons ban at a major United Nations conference, an Israeli official said on Saturday. It was a rare expression of diplomatic harmony with the United States from Netanyahu, whose relations with President Barack Obama have been strained over US-led nuclear talks with Iran and differences over Israeli-Palestinian diplomacy. A month-long conference on the 1970 nuclear Non-Proliferation Treaty (NPT) ended in failure on Friday over disagreements on how to achieve a Middle East atomic weapons ban. "The United States kept its commitment to Israel by preventing a Middle East resolution that would single out Israel and ignore its security interests and the threats posed to it by an increasingly turbulent Middle East," the official said. Israel also thanked Britain and Canada for joining the United States in blocking consensus, the official said.
UN Secretary-General Ban Ki-moon voiced disappointment that NPT parties were "unable to narrow their differences on the future of nuclear disarmament or to arrive at a new collective vision on how to achieve a Middle East zone free of nuclear weapons and all other weapons of mass destruction (WMD).
The month-long review conference on the nuclear Non-Proliferation Treaty ended in failure on Friday after its members were unable to overcome disagreements on an atomic weapons ban for the Middle East, which the United States blamed on Egypt. After four weeks of negotiations at the United Nations on ways to improve compliance with the pact, there was no consensus among its 191 signatories. US Under Secretary of State Rose Gottemoeller announced there was "no agreement" and accused some countries of undermining the negotiations. Gottemoeller did not say which nations had tried to "cynically manipulate" the conference, though she accused Egypt and other Arab states of bringing "unrealistic and unworkable conditions" to the negotiations.
A senior Western diplomat was more blunt: "Egypt wrecked the conference. Egypt overshot the runway and has prevented the region from moving closer to a region free of (weapons of mass destruction)." Egypt denied trying to wreck the conference. The US concerns were echoed by Canada and Britain. Cairo's top delegate, Assistant Foreign Minister Hashim Badr, blamed Washington, London and Ottawa for the failure to achieve consensus, saying it was a "sad day for the NPT."
Last month, Egypt, backed by other Arab and non-aligned states, proposed that UN Secretary-General Ban Ki-moon convene a regional conference on banning weapons of mass destruction (WMD) as called for at the 2010 NPT review. The conference would be with or without Israel's participation, without agreement on an agenda and with no discussion of regional security issues. Those conditions are unacceptable to Israel and Washington. Decisions at NPT review conferences, which are held every five years, are made by consensus.
Israel neither confirms nor denies the widespread assumption that it controls the Middle East's only nuclear arsenal. Israel, which has never joined the NPT, agreed to take part in the review meeting as an observer, ending a 20-year absence.
The call for a 2012 conference on a regional WMD ban, approved at the 2010 NPT review meeting, infuriated Israel. But diplomats said Israel eventually agreed to attend planning meetings. The 2012 conference never took place, which annoyed Egypt and other Arab states. Egypt's proposals, Western diplomats say, were intended to focus attention on Israel. Washington and Israel say Iran's nuclear program is the real regional threat. Iran says its program is peaceful. It is negotiating with world powers to curb it in exchange for lifting sanctions.
Israel has said it would consider joining the NPT only once at peace with its Arab neighbors and Iran.
Hezbollah: No End to Syrian War, Mideast at Risk of Partition
May 25….(Jerusalem Post) Lebanon's Hezbollah says the Middle East is at risk of partition and sees no end to the war in Syria, where it is fighting alongside President Bashar Assad against insurgents supported by his regional enemies.
Sheik Naim Qassem, deputy leader of the Iranian-backed group, said the insurgents would be unable to topple the Assad government despite their recent gains in battle, including this week's capture of Palmyra by the Islamic State jihadist group.
In an interview with Reuters, Qassem said Assad's allies, Iran, Russia and Hezbollah, would back him "however long it takes." There could be no solution to the war without Assad, and it was time for "Arabs and the world" to realize that, added the white-turbaned cleric, speaking at Hezbollah offices in Beirut. Hezbollah has been a crucial ally to Assad in the four-year-long war, sending its fighters to help him hold on to territory and power.
The Lebanese group, a Shi'ite Islamist party with a powerful armed wing, describes its role as part of a struggle against jihadists who are a growing threat to the region. The regional instability has been fueled by rivalry between the Shi'ite Islamist government of Iran and the conservative Sunni Muslim kingdom of Saudi Arabia, one of the main sponsors of the insurgency against Assad. Qassem said Saudi policy was to blame for regional conflicts including the most recent one in Yemen. He accused Riyadh of "double standards," backing radical Sunni Islamists, or "takfiris," across the Middle East, while seeking to suppress them at home. He also blamed Washington, saying it was waiting to see how things turned out instead of adopting clear policies.
Saudi Arabia has denied accusations of backing radical Islamists. It says Iran's efforts to expand its influence are the main source of instability in the Middle East. "The region is today on fire, tense, without any proposed solutions. It seems this will continue for a number of years
WEEK OF MAY 17 THROUGH MAY 24
Russia Deploying Nuclear Capacity in Ukraine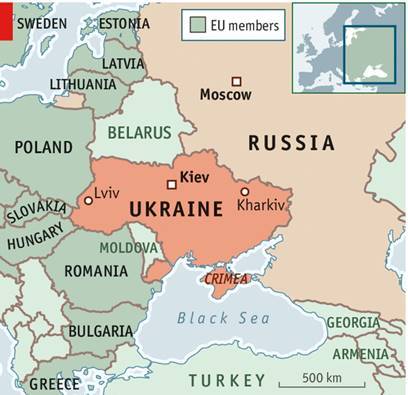 May 22….(Bloomberg) While there's no "direct evidence" that the Kremlin has made deployments of nuclear arms, US Air Force General Philip Breedlove said on Thursday, "that does not mean that they may not have happened." "Lots of the systems that the Russians use to deliver nuclear weapons are dual-use systems, they can be either conventional or nuclear, and some of those systems are deployed," Breedlove said.
Violence has continued in Ukraine's easternmost regions despite a cease-fire agreed to in February, with NATO accusing Russian President Vladimir Putin of deliberately destabilizing the area following Russia's annexation of Crimea last year. "We do not need to make any adjustments to our nuclear posture," Breedlove told reporters in Brussels. "First and foremost, we have a secure, a safe and a very capable nuclear response and that's our mission, to keep it that way."
The North Atlantic Treaty Organization said last week that it was "deeply concerned" about Russia's statements about possible stationing of nuclear weapons and their delivery systems in Crimea. Putin told a documentary film aired on Russian television two months ago that he was ready to put his country's nuclear forces on alert when he annexed the Crimean peninsula in March 2014. During the lull in fighting since the February cease-fire, Russia has "resupplied and stockpiled forces" in eastern Ukraine, Breedlove said. He said NATO will assess a joint request from the Baltic nations, Latvia, Lithuania and Estonia, for more troops to counter increased threats from Russia, with which they share a border. The three countries said they want NATO to provide more than the increased air patrols and rotating US troop presence secured last year.
As ISIS Advances, Israel, Jordan, Saudis Have Reason to be Alarmed
May 22….(DEBKA) The fall of Damascus and Baghdad, or large slices thereof, into the rapacious hands of the Islamic State, is no longer a debatable subject of strategic forecasts. Today, the capital cities of Syria and Iraq are within the Islamists' grasp. The Middle East is about to pay the price for President Barack Obama's single-minded obsession with a US détente with Tehran and a nuclear accord. It is the end product of Washington's insistence on playing down ISIS as a formidable opponent and contention that the meager US-led coalition air campaign destroyed much of its operational capabilities, which proved to be an illusion. Equally fallacious was Obama's trust in the Iranian Revolutionary Guards Corps and its terrorist arm, the Al Qods Brigades, to curtail the Islamist momentum.
In March, a group of Iraqi Shiite militias commanded by Al Qods chief Gen. Qassem Soleimani, managed to snatch parts of the Sunni Iraqi town of Tikrit from Islamist grasp. That was Iran's first and last engagement against ISIS in Iraq. After that, supreme leader Ayatollah Ali Khamenei decided to pull back from engaging Sunni Muslims in an overt sectarian showdown. It was clear to him, that the battlefield was not Iran's forte, but rather subversion, clandestine warfare and limited support for local Shiite surrogates.
As the Islamists advanced, therefore, Tehran cut back on further military intervention in Syria and Iraq and turned instead to Yemen and the Houthi rebellion as its vehicle. This is a smaller arena, which is no less strategically valuable than Iraq and Syria, thanks to its command of the globally important Gulf of Aden and the Strait of Bab el-Mandeb to world shipping.
Khamenei also saw the US president had little appetite for fighting the Islamic State. He concluded that Tehran would be better off saving the Iranian army and Revolutionary Guards forces for defending its borders against potential ISIS assault from neighboring Iraq, instead of wearing them down in Iraq and Syria. The Iranian leader also decided that if the United States could only afford a very minor-key air campaign against the Islamist terrorists, Iran's air force should not be called on for a greater effort.
All these circumstances combined to tip America over into the heart of the fiercely burning Middle sectarian conflict between Sunnis and Shiites. Washington's latest plan to send arms to Iraqis of both sects who are ready to defend Baghdad looks like a certain recipe for stoking the sectarian fire, or even pushing ISIS into an offensive to seize the city.
The Islamists have until now held back from an all-out offensive to capture Baghdad for a variety of tactical considerations. A city of this size is a bit too large for the Islamists to swallow, hold and administer. It suits the jihadists better to hold the town to siege and under constant terrorist harassment. The most knowledgeable sources in the region can't explain what part the US Central Command is playing as a military factor in any of these conflicts, in particular, Gen. John Allen, whom Obama last year named Special Presidential Envoy for the Global Coalition to Counter ISIS. Some account for their low-to-vanishing profile by their having been preoccupied in preparing a grand campaign for the recovery of Mosul, Iraq's second largest city, which is under ISIS rule. Today, this plan looks like a pipe dream. ISIS has caused a Middle East earthquake after another by capturing Ramadi in Iraq and Palmyra in Syria in a matter of days. Their alarmed neighbors in Jerusalem, Amman and Riyadh have been forced to conclude that their borders are in danger, not just from Iran, but also from ISIS, and they will have to confront these perils on their own.
Islamic State Has Seized More Than Half of Syria
May 22….(USA Today) The Islamic State has seized more than half of Syria after taking full control of the town of Palmyra and its ancient ruins, activists said Thursday. The Britain-based Syrian Observatory for Human Rights said the extremists had seized more than 36,000 square miles of the country and had also taken control of "the vast majority" of its gas and oil fields. USA TODAY could not independently confirm the information. The human rights group's Rami Abdurrahman said the extremists took control of the archaeological site to the southwest of Palmyra early Thursday, the Associated Press reported. The United Nations describes the site as "one of the most important cultural centers of the ancient world."
Iran Threatens Israel With 80,000 Missiles!
May 22….(United With Israel) Major General Yahya Rahim Safavi, a top military aide to Iran's Supreme Leader Ayatollah Ali Khamenei, warned that the Islamic Republic was ready to destroy Israel and has tens of thousands of missiles in its arsenal. "The Zionists and the US are aware of the power of Iran and Hezbollah, and they know that over 80,000 missiles are ready to rain down on Tel Aviv and Haifa; Iran is a powerful country which will give a crushing response to them," Safavi said on Wednesday. He was reacting to threats allegedly made by Israeli Defense Minister Moshe Ya'alon to nuke Iran. He repeated recent statements by Supreme leader Ayatollah Ali Khamenei, commander-in-chief of the Iranian Armed Forces, who said that "if the Zionists make a silly move, we will ruin Haifa and Tel Aviv". "The Zionists have many problems and they know that Iran is too powerful for them to contend with," Safavi, a former top commander of the Iranian armed forces, said. "We have displayed part of our military capabilities while we have kept many of our achievements and capabilities hidden to outsiders. Our response will be crushing not just to the Zionist regime, but to any other aggressor who intends to take action against us," he added.
In comments made earlier this month at a conference in Jerusalem, Ya'alon mentioned "certain steps" Israel could take if it were out of options. Referring to "cases in which we feel like we don't have the answer by surgical operations," the defense minister said that Israel "might take certain steps that we believe, should be taken in order to defend ourselves," and he alluded to America's use of atomic weapons in Japan. "Of course, we should be sure that we can look at the mirror after the decision, or the operation. Of course, we should be sure that it is a military necessity. We should consider cost and benefit, of course," he continued.
Iranian Ambassador to the United Nations Gholam Ali Khoshrou lodged a complaint with the UN on Wednesday against Ya'alon, asking the UN Security Council to condemn the remarks as a threat against the "international peace and innocent civilians." "The impudent remarks have challenged the primary principles ruling the armed conflicts and the international humanitarian rights and weaken the international peace and security and therefore, the UNSC is expected to condemn these irresponsible remarks and clear threats of using nuclear bomb and massacre of civilians," the letter added.
Iran has repeatedly threatened Israel existence. Last week, a ranking Iranian official close to Iran's Supreme Leader stated that the Tehran government has "divine permission to destroy Israel." Mojtaba Zolnour, Khamenei's deputy representative to the Revolutionary Guards, said, "The Noble Koran permits the Islamic Republic of Iran to destroy Israel." In November, Khamenei himself tweeted an infographic, titled "9 key questions about elimination of Israel," explaining why and how the State of Israel should be destroyed.
100,000 Christians Killed Each Year in Middle East
May 21….(Stand For Israel) As radical Islamist groups rampage across the Middle East, the targets of their terror are most often those whose faith differs from their own. In a troubling report from Breitbart News, the number of Christians killed each year has reached six figures: statistics show that the situation of Christian persecution in the world is far more dire than most people understand.
At least 100,000 Christians are killed every year because of their faith, which amounts to 273 per day, or eleven every hour, Bishop McAreavey said, without mentioning those who are "being tortured, imprisoned, exiled, threatened, excluded, attacked and discriminated against on a widespread scale." In a sobering presentation before the Joint Committee on Foreign Affairs and Trade this past week, McAreavey said that Christianity is the most oppressed religion in the world, and the followers of Jesus are actively persecuted in some 110 countries. More striking still, he contended, according to the International Society for Human Rights, a non-religious organization, "80 percent of all acts of religious discrimination in the world today are directed against Christians."
The bishop recalled how the former Chief Rabbi of Britain, Jonathan Sacks, recently described this suffering of Christians in the Middle East as "one of the crimes against humanity of our time," comparing it to the Jewish pogroms in Europe and saying he was "appalled at the lack of protest it has evoked."
Iranian Embassy Blown up in Damascus
May 21….(DEBKA) A mighty explosion struck the Iranian embassy in Damascus Wednesday night, May 20, Debkafile's exclusive intelligence and counter-terrorism sources reveal. First reports are of "heavy casualties" and serious damage to the embassy compound. The Iranian and Syrian governments have clamped a curtain of secrecy down over the disaster, although the thunder of the explosion and rush of special forces and relief teams to the scene in the Syrian capital could not be concealed.
Debkafile's sources add: The explosion has initially been attributed to the Syrian arm of al Qaeda, Jabhat al-Nusra. A day earlier, Tuesday, Ali Akbar Velayati, senior adviser to Iran's supreme leader Ayatollah Ali Khamenei was known to be present at the embassy building in Damascus. It is not known whether he was still there when the explosion occurred or had meanwhile departed for Tehran.
The Iranian embassy is a pivotal point for the Syrian conflict. As the Revolutionary Guards general staff center, it is the venue for the joint Iranian-Syrian military and logistic decisions taken in the conduct of the war. It also served as the Iranian command center for its operations in Lebanon, including military liaison with the Lebanese Hizballah, whose forces are fighting with Bashar Assad's army in Syria. From there, Al Qods Brigades chief Gen. Qassem Soleimani issued his war directives when he was present in the Syrian capital. The embassy building was therefore one of the most heavily fortified and guarded premises in the Syrian capital.
Its destruction by a bomb explosion came on the heels Wednesday of the fall of the ancient city of Palmyra to the Islamic State the second devastating blow for the Assad regime and its backers in a single day. The fate of its rare heritage sites is not the only concern. With Palmyra ((Tadmor, est. pop. 120,000), the Islamic State also gained access to important military sites, including the biggest Syrian air force base. The disaster may be compared to the ISIS conquest in January of the northern Syrian town of Raqqa, today the Islamists' headquarters in the country. Palmyra is the second major Arab city to fall to the group this week after the Iraqi town of Ramadi on Sunday.
For Iran, the loss of Palmyra is a major setback in the sense that it removes from Syrian military control the main air base where Iranian flights delivered war materiel for the Syrian army and Hizballah day by day.
US Taxpayers Spent $100 Billion on Food Assistance Last Year
(109,930,090 Americans participated in overlapping government programs)
May 21….(Free Beacon) The federal government spent $100 billion providing food assistance to Americans last year, according to the Government Accountability Office (GAO). The lion's share of spending comes from the food stamp program, which gave benefits to an average 46 million Americans in 2014, at a cost of $74.6 billion, according to a testimony from the GAO's Director of Education, Workforce, and Income Security Kay E. Brown before the House Subcommittee on Nutrition Wednesday. The GAO provided a list of the 18 federal programs, which together served a total 109.9 million Americans in 2014. The list only provides the total number of participants for each program, and does not take into account the potential for individuals to participate in more than one program.
ISIS Approaches Israel, From Syria
May 21….(International Business Times) Islamic State loyalists in Syria have made attempts in recent weeks to expand the extremist group's territory near the border with Israel, but have been twice thwarted by Syrian rebels along the Golan Heights. Israel has not yet responded to the incidents, even as mortar shells from the battles with ISIS fighters landed across the border into Israeli territory, Israeli news site Ynetnews said. In the past, Israel has increased its forces in the Golan Heights near the Syrian border when shells fired by the Syrian army spilled over into Israeli territory, the Jerusalem Post said. However, Israel has remained quiet during the past two weeks as rebel fighters from Syria repelled militants loyal to the Islamic State group, also known as ISIS or ISIL.
The ISIS-loyalists have so far failed to gain foothold on the Golan Heights border, which would allow the Islamic State to set up a base for operations against Israel, Ynetnews said. Their attacks have been thwarted by the Free Syrian Army, which reportedly receives Israeli humanitarian aid, in cooperation with the Nusra Front, a Sunni Muslim branch of al Qaeda operating in Syria and Lebanon.
Israel views al Qaeda-affiliated groups as enemies but is far more hostile with Iran and its allies. Earlier this year, Israel opened its borders with Syria to provide medical treatment to the Nusra Front and al Qaeda fighters wounded along the Golan Heights, the Wall Street Journal said.
Nusra Front, which has referred to the United States and Israel as enemies of Islam, is fighting the Iranian-backed alliance of Syrain President Bashar Assad and Hezbollah. Nusra Front seized the border area last summer but hasn't attacked Israel. "There is no doubt that Hezbollah and Iran are the major threat to Israel, much more than the radical Sunni Islamists, who are also an enemy," Amos Yadlin, the former head of Israel's military intelligence, told the Wall Street Journal in March. "Those Sunni elements who control some two-thirds to 90 percent of the border on the Golan aren't attacking Israel. This gives you some basis to think that they understand who is their real enemy, maybe it isn't Israel."
Jordan Warns Obama About ISIS Victory in Ramadi
May 19….(DEBKA) Jordan's King Abdullah has warned the Obama Administration in an urgent message that US air strikes alone won't stop the Islamic State's advances in Iraq and Syria and, what is more, they leave his kingdom next door exposed to the Islamist peril. ISIS would at present have no difficulty in invading southern Jordan, where the army is thin on the ground, and seizing local towns and villages whose inhabitants are already sympathetic to the extremist group. The bulk of the Jordanian army is concentrated in the north on the Syrian border. Even a limited Islamist incursion in the south would also pose a threat to northern Saudi Arabia, the king pointed out.
Abdullah offered the view that the US Delta Special Forces operation in eastern Syria Saturday was designed less to be an effective assault on ISIS's core strength and more as a pallliative to minimize the Islamist peril facing Saudi Arabia, Jordan and the Gulf emirates. Debkafile's Washington sources report that US officials refused to heed Abdullah's warning and tried to play it down, in the same way as Secretary John Kerry tried Monday, May 18, to de-emphasize to the ISIS conquest of Ramadi, the capital of Iraq's largest province.
At a news conference in Seoul, Kerry dismissed the Islamists' feat as a "target of opportunity" and expressed confidence that, in the coming days, the loss "can be reversed." The Secretary of State's words were unlikely to scare the Islamists, who had caused more than 500 deaths in the battle for the town and witnessed panicky Iraqi soldiers fleeing Ramadi in Humvees and tanks.
Baghdad, only 110 km southeast of Ramadi, has more reason to be frightened, in the absence of any sizeable Iraqi military strength in the area for standing in the enemy's path to the capital. The Baghdad government tried announcing that substantial military reinforcements had been ordered to set out and halt the Islamists' advance. This was just whistling in the dark. In the last two days, the remnants of the Iraqi army have gone to pieces, just like in the early days of the ISIS offensive, when the troops fled Mosul and Falujah. They are running away from any possible engagement with the Islamist enemy. The Baghdad-sourced reports that Shiite paramilitaries were preparing to deploy to Iraq's western province of Anbar after Islamic State militants overran Ramadi were likewise no more than an attempt to boost morale. Sending armed Shiites into the Ramadi area of Anbar would make no sense, because its overwhelmingly Sunni population would line up behind fellow-Sunni Islamist State conquerors rather than help the Shiite militias to fight them.
Iran's Defense Minister Hossein Dehghan, who arrived precipitately in Baghdad Monday, shortly after Ramadi's fall, faces this difficulty. Our military sources expect him to focus on a desperate effort to deploy Shiite militias as an obstacle in ISIS's path to Baghdad, now that the road is clear of defenders all the way from Ramadi.
In Amman, King Abdullah Sunday made a clean sweep of senior security officials, firing the Minister of Interior, the head of internal security (Muhabarat) and a number of high police officers. They were accused officially of using excessive violence to disperse demonstrations in the southern town of Maan. The real reason for their dismissal, Debkafile's counter-terror sources disclose, is the decline of these officials' authority in the Maan district, in the face of the rising influence of extremist groups identified with Al Qaeda and ISIS, in particular.
Hillary Knew of Benghazi Attack 10 Days in Advance
FOJ Note: Was Hillary caught up in an Obama scheme to arm rebels in Syria?
May 19….(WND) Judicial Watch has obtained previously classified documents from the US Department of Defense and the Department of State revealing that DOD almost immediately reported that the attack on the US Consulate in Benghazi, Libya, was planned and carried out by al--Qaida and Muslim Brotherhood-linked terrorists. A federal court ordered the government hand over more than 100 pages of previously secret documents that showed then-Secretary of State Hillary Clinton and other senior Obama officials were given reports within hours of the Sept. 11, 2012, attack. In those memos, the DOD described details of a plan 10 days in advance "to kill as many Americans as possible." The plans for attack had nothing to do with a provocative YouTube video by an obscure filmmaker, which the administration repeatedly blamed for the attacks. They had everything to do with terrorists from the "Brigades of the Captive Omar Abdul Rahman," the so-called "Blind Sheikh."
Rahman is serving life in prison for his involvement in the 1993 World Trade Center bombing and other terrorist acts. The new documents also provide the first official confirmation that shows the US government was aware of arms shipments from Benghazi to rebels trying to bring down the government of Bashar Assad in Syria. The documents also include an August 2012 analysis warning of the rise of ISIS and the predicted failure of the Obama policy of regime change in Syria. The memos show the Obama administration knew about ISIS plans to establish a caliphate in Iraq and Syria several months before the November 2012 election. Two-and-a-half years after the attack, Judicial Watch was finally able to obtain the memos by suing in federal court. "The Obama administration says it was a coincidence that the Benghazi attack occurred on 9/11. In fact, their intelligence said it wasn't a coincidence, and in fact, specifically the attack occurred because it was 9/11," said Tom Fitton, president of Judicial Watch, the Washington, DC-based watchdog agency.
The documents were released in response to a court order in accordance with a May 15, 2014, Freedom of Information Act, or FOIA, lawsuit filed against both the Department of Defense and State Department seeking communications between the two agencies and congressional leaders "on matters related to the activities of any agency or department of the US government at the Special Mission Compound and/or classified annex in Benghazi."
A Defense Department document from the Defense Intelligence Agency, or DIA, dated Sept. 12, 2012, the day after the Benghazi attack, details that the attack on the compound had been carefully planned by the BOCAR terrorist group "to kill as many Americans as possible." The document was sent to then-Secretary of State Hillary Clinton, then-Defense Secretary Leon Panetta, the Joint Chiefs of Staff and the Obama White House National Security Council. The heavily redacted Defense Department "information report" says the attack on the Benghazi facility "was planned and executed by The Brigades of the Captive Omar Abdul Rahman (BCOAR)." The group subscribes to "AQ ideologies:" "The attack was planned ten or more days prior on approximately 01 September 2012. The intention was to attack the consulate and to kill as many Americans as possible to seek revenge for US killing of Aboyahiye (ALALIBY) in Pakistan and in memorial of the 11 September 2001 attacks on the World Trade Center buildings. "A violent radical," the DIA report says, is "the leader of BCOAR is Abdul Baset (AZUZ), AZUZ was sent by (ZAWARI) to set up Al Qaeda (AQ) bases in Libya." The group's headquarters was set up with the approval of a "member of the Muslim brother hood movement, where they have large caches of weapons. Some of these caches are disguised as feeding troughs for livestock. They have SA-7 and SA-23/4 MANPADS, they train almost every day focusing on religious lessons and scriptures including three lessons a day of jihadist ideology."
The Defense Department reported the group maintained written documents, in "a small rectangular room, approximately 12 meters by 6 meters that contain information on all of the AQ activity in Libya." "These documents are jaw-dropping. No wonder we had to file more FOIA lawsuits and wait over two years for them," said Fitton. "If the American people had known the truth, that Barack Obama, Hillary Clinton and other top administration officials knew that the Benghazi attack was an al-Qaeda terrorist attack from the get-go, and yet lied and covered this fact up, Mitt Romney might very well be president. And why would the Obama administration continue to support the Muslim Brotherhood even after it knew it was tied to the Benghazi terrorist attack and to al Qaeda? These documents also point to connection between the collapse in Libya and the ISIS war, and confirm that the US knew remarkable details about the transfer of arms from Benghazi to Syrian jihadists. These documents show that the Benghazi cover-up has continued for years and is only unraveling now through our independent lawsuits. The Benghazi scandal just got a whole lot worse for Barack Obama and Hillary Clinton."
The DOD documents also contain the first official documentation that the Obama administration knew that weapons were being shipped from the Port of Benghazi to rebel troops in Syria. An October 2012 report confirms: During the immediate aftermath of, and following the uncertainty caused by, the downfall of the (Qaddafi) regime in October 2011 and up until early September of 2012, weapons from the former Libya military stockpiles located in Benghazi, Libya were shipped from the port of Benghazi, Libya to the ports of Banias and the Port of Borj Islam, Syria. The Syrian ports were chosen due to the small amount of cargo traffic transiting these two ports. The ships used to transport the weapons were medium-sized and able to hold 10 or less shipping containers of cargo."
The DIA document further details: The weapons shipped from Syria during late-August 2012 were Sniper rifles, RPGs and 125mm and 155mm howitzers missiles. The numbers for each weapon were estimated to be: 500 Sniper rifles, 100 RPG launchers with 300 total rounds, and approximately 400 howitzers missiles [200ea, 125mm and 200ea, 155 mm.]" The heavily redacted document does not disclose who was shipping the weapons.
Another DIA report, written in August 2012, the same time period the US was monitoring weapons flows from Libya to Syria, said the opposition in Syria was driven by al-Qaida and other extremist Muslim groups: "the Salafist, the Muslim Brotherhood, and AQI are the major forces driving the insurgency in Syria." The growing sectarian direction of the war was predicted to have dire consequences for Iraq, which included the "grave danger" of the rise of ISIS: The deterioration of the situation has dire consequences on the Iraqi situation and are as follows: "This creates the ideal atmosphere for AQI [al Qaeda Iraq] to return to its old pockets in Mosul and Ramadi, and will provide a renewed momentum under the presumption of unifying the jihad among Sunni Iraq and Syria, and the rest of the Sunnis in the Arab world against what it considers one enemy, the dissenters. ISI could also declare an Islamic state through its union with other terrorist organizations in Iraq and Syria, which will create grave danger in regards to unifying Iraq and the protection of its territory."
Some of the "dire consequences" are blacked out but the DIA presciently warned one such consequence would be the "renewing facilitation of terrorist elements from all over the Arab world entering into Iraqi Arena." From a separate lawsuit, the State Department produced a document created the morning after the Benghazi attack by Hillary Clinton's offices, and the Operations Center in the Office of the Executive Secretariat that was sent widely through the agency, including to Joseph McManus (then-Hillary Clinton's executive assistant). At 6am, a few hours after the attack, the top office of the State Department sent a "spot report" on the "Attack on US Diplomatic Mission in Benghazi" that makes no mention of videos or demonstrations: "Four COM personnel were killed and three were wounded in an attack by dozens of fighters on the US Diplomatic Mission in Benghazi beginning approximately 1550 Eastern Time." The State Department has yet to turn over any documents from the secret email accounts of Hillary Clinton and other top State Department officials.
Saudis May Purchase Pakistani Atomic Bomb
(Saudi Arabian Prince Salman Bin Abdulaziz Al-Saud)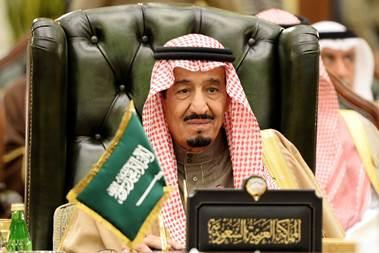 May 18….(Times of Israel) Saudi Arabia has reached out to its ally Pakistan to acquire "off-the-shelf" atomic weapons as a nuclear arms race begins to shape up with Shiite rival Iran, US sources said. "For the Saudis the moment has come," a former US defense official told the UK's Sunday Times. "There has been a longstanding agreement in place with the Pakistanis and the House of Saud has now made the strategic decision to move forward." The anonymous former official said the US did not believe that "any actual weaponry has been transferred yet," but declared that "the Saudis mean what they say and they will do what they say."
Tensions between Tehran and the kingdom have grown in the past few months as Saudi Arabia stepped up its air campaign against Iran-backed Houthi rebels in Yemen. King Salman of Saudi Arabia refused an invitation to attend a landmark summit hosted by US President Barack Obama last week, amid ongoing angst over US-led nuclear talks with Iran.
Former Saudi intelligence head Prince Turki bin Faisal expressed the kingdom's desire for a nuclear weapon last month at the Asan Plenum, a conference held by the South Korean-based Asan Institute for Policy Studies. "Whatever the Iranians have, we will have, too," he said, according to The New York Times. Faisal also warned that the Iranian nuclear deal "opens the door to nuclear proliferation, not close it, as was the initial intention."
According to the Sunday Times report, Saudi Arabia and Pakistan have enjoyed a mutually beneficial relationship for decades. Saudi Arabia has given Pakistan billions of dollars in subsidized oil, while the latter has unofficially agreed to supply the Gulf state with nuclear warheads. "Nuclear weapons programs are extremely expensive and there's no question that a lot of the funding of Pakistan's nuclear weapons program was provided by Saudi Arabia," Lord David Owen, who served as England's foreign secretary from 1977-1979, told the weekly publication. "Given their close relations and close military links, it's long been assumed that if the Saudis wanted, they would call in a commitment, moral or otherwise, for Pakistan to supply them immediately with nuclear warheads," he added.
However, the report added, Lt.Gen. Khalid Kidwai, who helped pioneer Pakistan's nuclear program, denied that Pakistan had ever granted Saudi Arabia access to its nuclear technology. The main concern shared by US and European officials was that if Saudi Arabia were to acquire an atomic weapon, it could spur other Sunni nations to follow suit.
An anonymous British military official also told The Sunday Times that Western military leaders "all assume the Saudis have made the decision to go nuclear." The official added, "The fear is that other Middle Eastern powers, Turkey and Egypt, may feel compelled to do the same and we will see a new, even more dangerous, arms race." This position was also mirrored by other, non-Saudi Gulf states at a summit last week between the US and several Arab countries. One unnamed Gulf state leader attending the Camp David summit told The New York Times, "We can't sit back and be nowhere as Iran is allowed to retain much of its capability and amass its research."
Pope Francis Meets with Abbas, Calls Him 'An Angel of Peace'
May 18….(Arutz) Pope Francis warmly welcomed Palestinian Authority (PA) President Mahmoud Abbas on the latter's visit to the Vatican today (Saturday). The Pope even went so far as to call Abbas "an angel of peace." Though he is Muslim, Abbas flew to the Vatican in order to participate in tomorrow's canonization of two new Arab saints. The two nuns lived during the 19th century in what was then known as Ottoman-ruled Palestine. Pope Francis's compliment towards Abbas came when the two exchanged gifts. The Pope gave Abbas a medallion that represents the angel of peace defeating the "bad spirit of war," and said that it is appropriate because "you are an angel of peace."
In addition to celebrating the new saints, the Holy See recently announced that it has worked out a treaty with the "state of Palestine," cementing its decision two years ago to recognize the "country." The Vatican's deputy foreign minister, Antoine Camilleri, expressed his hope that "the accord could, even in an indirect way, help the Palestinians in the establishment and recognition of an independent, sovereign and democratic State of Palestine."
Israel's foreign ministry reacted strongly to the treaty, saying, "Such a development does not further the peace process and distances the Palestinian leadership from returning to direct bilateral negotiations. Israel will study the agreement and consider its next step."
Commentary by Joseph Farah of WND
My hands are trembling as I write this. I've had some pretty serious disagreements with Pope Francis, but what he said Saturday has me spitting mad. At a meeting at the Vatican with Palestinian Authority President Mahmoud Abbas, the pope told Abbas, "You are an angel of peace." Angel of peace? If Abbas is an angel, he's a fallen angel. He's a Holocaust-denying terrorist who, like his predecessor Yasser Arafat, considers it his sworn duty to finish the job the Nazis started. Do you think I'm exaggerating?
As a doctoral candidate at Moscow's Oriental College in 1982, Abbas wrote a thesis suggesting far fewer than 6 million Jews were killed in the Holocaust. But that was just the start. In his treatise, he actually accused the Jews of conspiring with Adolf Hitler to annihilate European Jewry. He accused the Jews of deliberately inflating the numbers of those killed in concentration camps to pave the way for a Jewish state. He may have been one of the first to equate Zionism with Nazism. "The Zionist movement's stake in inflating the number of murdered in the war was aimed at ensuring great gains," he wrote, adding that "this led to confirm the number [6 million] to establish it in world opinion, and, by so doing, to arouse more pangs of conscience and sympathy for Zionism in general."
In the version of his doctoral paper later published under the title, "The Other Side: The Secret Relationship Between Nazism and the Zionist Movement," Abbas denied the German use of gas chambers and suggested the total number of Jews killed was fewer than 1 million. But perhaps the most horrifying and revolting charge by Abbas is that Zionists were complicit with the Nazis in the murder of Jews. "The Zionist movement led a broad campaign of incitement against the Jews living under Nazi rule, in order to arouse the government's hatred of them, to fuel vengeance against them, and to expand the mass extermination," Abbas wrote.
Abbas has danced around this treatise for many years. He has attempted to put it in perspective. He has tried to explain what he really meant when he denied 6 million Jews were murdered. But he has never publicly retracted his accusation that Zionists collaborated with the Nazis in the extermination of Jews. Despite this incredible charge, Abbas still enjoys the reputation of a "moderate." He still enjoys the reputation of a "pragmatist." He still enjoys the reputation of a "statesman," perhaps even an indispensable statesman. But now the pope has taken this madness to a new height of absurdity, calling him "an angel of peace."
Am I judging him too harshly for one little slip-up? Not at all. Abbas was also one of the principal planners of the Munich Olympics terrorist attack. He was the guy who wrote the checks and embraced the operatives as they headed off to one of the most sensational terrorist attacks of its time in 1972. This "angel of peace" has never, not once, renounced terrorism or "armed struggle," as he calls it, as a legitimate means of achieving his precious Palestinian state. By the way, this is not the first time Pope Francis has characterized Abbas as a man of peace. He did the same in his 2014 visit to Israel and the Palestinian Authority territories. During their visit, the pope also commended Abbas for protecting Christians in his territories. While Abbas doesn't hunt down Christians like ISIS does, the fact remains they live like second-class citizens there. Some 90 percent of Christians in his territories have voted with their feet and moved during the Arafat-Abbas reign, many of them to Israel.
Can the pope be unaware of these issues? Is he operating on bad intelligence? Even if he is, it's inexcusable. With a shameless historical record of anti-Semitism, the Catholic Church can ill afford to take sides with Muslim terrorists against the one and only Jewish state.
WEEK OF MAY 10 THROUGH MAY 16
Iran: We Have Divine Permission to Destroy Israel
May 16….(Stand With Israel) If the ongoing nuclear talks, continued aggression across the Middle East, and implied threats against the US are not enough, now The Algemeiner's David Daoud reports that a top adviser for the Ayatollah Khamenei has announced that Iran has a divine right to destroy Israel: An official close to Iran's Supreme Leader Ali Khamenei asserted that his government has a godly ordained right to annihilate Israel, Al Arabiya reported on Tuesday. The "government of the Islamic Republic of Iran has divine permission to destroy Israel," said Mojtaba Zolnour, a Khamenei representative in the elite Revolutionary Guards.
According to semi-official state news agency Fars, Zolnour said that, "the Noble Koran permits the Islamic Republic of Iran to destroy Israel." He added that, "Even if Iran gives up its nuclear program, it will not weaken this country's determination to destroy Israel." This is by no means the first time that Iranian political or military officials have threatened Israel with destruction.
Saudi Arabia Promises to Match Iran in Nuclear Capability
May 16….(New York Times) When President Obama began making the case for a deal with Iran that would delay its ability to assemble an atomic weapon, his first argument was that a nuclear-armed Iran would set off a "free-for-all" of proliferation in the Arab world. "It is almost certain that other players in the region would feel it necessary to get their own nuclear weapons," he said in 2012.
Now, as he gathered Arab leaders over dinner at the White House on Wednesday and prepared to meet with them at Camp David on Thursday, he faced a perverse consequence: Saudi Arabia and many of the smaller Arab states are now vowing to match whatever nuclear enrichment capability Iran is permitted to retain. "We can't sit back and be nowhere as Iran is allowed to retain much of its capability and amass its research," one of the Arab leaders preparing to meet Mr. Obama said on Monday, declining to be named until he made his case directly to the president. Prince Turki bin Faisal, the 70-year-old former Saudi intelligence chief, has been touring the world with the same message. "Whatever the Iranians have, we will have, too," he said at a recent conference in Seoul, South Korea.
For a president who came to office vowing to move toward the elimination of nuclear weapons, the Iran deal has presented a new dilemma. If the agreement is sealed successfully next month, still far from guaranteed, Mr. Obama will be able to claim to have bought another decade, maybe longer, before Iran can credibly threaten to have a nuclear weapon. But by leaving 5,000 centrifuges and a growing research and development program in place, the features of the proposed deal that Israel and the Arab states oppose virulently, Mr. Obama is essentially recognizing Iran's right to continue enrichment of uranium, one of the two pathways to a nuclear weapon. Leaders of the Sunni Arab states are arguing that if Iran goes down that road, Washington cannot credibly argue they should not follow down the same one, even if their technological abilities are years behind Iran's. "With or without a deal, there will be pressure for nuclear proliferation in the Middle East," said Gary Samore, Mr. Obama's top nuclear adviser during the first term and now the executive director of the Belfer Center for Science and International Affairs at Harvard. "The question is one of capabilities. How would the Saudis do this without help from the outside?"
In fact, the Arab states may find it is not as easy as it sounds. The members of the Nuclear Suppliers Group, a loose affiliation of nations that make the crucial components for nuclear energy and, by extension, weapons projects, have a long list of components they will not ship to the Middle East. For the Saudis, and other Arab states, that leaves only North Korea and Pakistan, two countries that appear to have mastered nuclear enrichment, as possible sources. It is doubtful that any of the American allies being hosted by Mr. Obama this week would turn to North Korea, although it supplied Syria with the components of a nuclear reactor that Israel destroyed in 2007.
Pakistan is another story. The Saudis have a natural if unacknowledged claim on the technology: They financed much of the work done by AQ Khan, a Pakistani nuclear scientist who ended up peddling his nuclear wares abroad. It is widely presumed that Pakistan would provide Saudi Arabia with the technology, if not a weapon itself.
The Arab leader interviewed on Monday said that countries in the Gulf Cooperation Council, all to be represented at the Camp David meeting, had discussed a collective program of their own, couched, as Iran's is, as a peaceful effort to develop nuclear energy. The United Arab Emirates signed a deal with the United States several years ago to build nuclear power plants, but it is prohibited under that plan from enriching its own uranium. Over the last decade, the Saudi government has financed nuclear research projects but there is no evidence that it has ever tried to build or buy facilities of the kind Iran has assembled to master the fuel cycle, the independent production of the makings of a weapon.
Still, the Saudis have given the subject of nuclear armament more than passing thought. In the 1980s they bought a type of Chinese missile, called a DF-3, that could be used effectively only to deliver a nuclear weapon because the missiles were too large and inaccurate for any other purpose. American officials, led by Robert M. Gates, then the director of the C.I.A., protested. There is no evidence the Saudis ever obtained warheads to fit atop the missiles.
Obama met with Saudi princes in the Oval Office on Wednesday, Crown Prince Mohammed bin Nayef and Deputy Crown Prince Mohammed bin Salman, who will most likely moderate their criticisms of his administration while talking directly to the president. Mr. Obama is expected to offer them and the other Arab states some security assurances, although not as explicit or legally binding as the kind that protect American treaty allies, from NATO to Japan to South Korea. Obama will have a difficult time overcoming the deep suspicions that the Saudis, and other Arab leaders, harbor about the Iran deal. Several of them have said that the critical problem with the tentative agreements, as described by the White House and Secretary of State John Kerry, is that they assure nothing on a permanent basis.
Prince Turki, while in Seoul, went further. "He did go behind the backs of the traditional allies of the US to strike the deal," he said of Mr. Obama during a presentation to the Asan Institute for Policy Studies, a South Korean research organization. Although "the small print of the deal is still unknown," he added, it "opens the door to nuclear proliferation, not closes it, as was the initial intention." Prince Turki argued that the United States was making a "pivot to Iran" that was ill advised, and that the United States failed to learn from North Korea's violations of its nuclear deals. "We were America's best friend in the Arab world for 50 years," he said, using the past tense.
Syrian War Seems to be Coming to a Climax
May 16….(DEBKA) Amid Hizballah's rising war losses, its leader Hassan Nasrallah strongly urged the Lebanese chief of staff Gen. Jean Kahwagi to send his troops into battle over the strategic Qalamoun Mountain, alongside Hizballah and the Syrian army, debkafile's military sources disclose. Nasrallah argued that the time had come for the Lebanese army to take a hand in the fighting, since the Syrian rebels led by Al Qaeda's Syrian arm, the Nusra Front, were shelling the eastern Beqaa Valley of Lebanon from their Syrian strongholds on the mountain that sits athwart the Syrian-Lebanese border. Thousands of jihadis, he said, were seizing land around the northeastern Lebanese villages of Arsal and Nahleh. Another of Nasrallah's demands was for Gen. Kahwagi to bring out the Lebanese army's heavy artillery to shell rebel Qalamoun concentrations, positions and moving vehicles, because they endangered Lebanese national security. The Lebanese general gave the Hizballsah chief a flat no. He declared the Lebanese army would not "slip" into any war inside the Syrian area of Qalamoun where Hizballah and the Syrian army are currently fighting jihadis, but added: "The army is ready to confront any assault on Lebanese sovereignty and push back any infiltration by militants."
Obama Pushing Gender/Public Funding War on Schoolds
May 11….(WND) The largest school district in Virginia is expanding its non-discrimination policy to include gender identity over the loud objections of parents, and the Obama administration intends to impose the change on every public school district in the country.
On Thursday, the Fairfax County School Board voted overwhelmingly to expand it's non-discrimination policy to accommodate transgender teachers and students. The vote came after the second of two boisterous hearings, at which parents overwhelmingly opposed the change. The amended policy would apply to students as young as preschool and allow teachers to stay in the classroom if they declare themselves to be a different gender and conduct themselves accordingly. Many parents are concerned about privacy for their kids if transgender adults and students are granted access to restrooms and locker rooms opposite of their biological gender. For weeks, board members touted the change as minor change and one that would ensure all people are treated fairly. Shortly after the vote, that story changed.
In a statement released after the meeting, school board chairwoman Tamara Derenak Koufax released a statement which said the federal government left the board no choice. "The US Department of Education has told school districts that transgender students are protected from discrimination under Title IX and has recently required some school districts including Alexandria, Va., to amend their policies to expressly include gender identity," said Koufax in the statement.
Elizabeth Schultz was the only board member to oppose the policy change. But she says Koufax is right about the federal intrusion. "They've threatened that if we do not they will pull our federal education funds, free and reduced meal money for impoverished students," said Schultz to the Washington Examiner.
As a result, this debate may soon be playing out in every public school district in America. "What happened in Fairfax is not just about Fairfax. It is now a national issue," said Traditional Values Coalition President Andrea Lafferty, whose children were enrolled in Fairfax schools for many years. "President Obama and his Justice Department and his Department of Education are going to start telling school districts, 'If you do not add gender identity, we are going to take away all your federal funding," said Lafferty.
Iran Cited for Religious Abuse & Intolerance
May 11….(Fox News) Iran insists it doesn't punish people for their beliefs, but its prison population, and a scathing new report from the US Commission on International Religious Freedom say otherwise. The bipartisan commission's 2015 report on the Islamic Republic of Iran's incarceration and persecution of Christians, Baha'is, Jews and minority Sunni Muslims prompted key lawmakers to call for new human rights sanctions targeting Iran's clerical regime, and urged President Obama, whose administration is currently in nuclear negotiations with Tehran, to lead the way. "If the Obama Administration wants to be serious about holding Iran accountable, it should be working with Congress to reinforce and expand sanctions that target Iran's ongoing and egregious violations of religious freedom and human rights," Sen. Mark Kirk, R-Ill., told FoxNews.com. "But it's not."
Kirk, a leading legislative architect of Iranian human rights and nuclear sanctions, added "Iran's systematic violations of religious freedom have gotten worse under the supposedly more 'moderate' presidency of Hassan Rouhani." The climate of persecution is in spite of Iranian foreign minister Mohammad Javad Zarif's recent insistence that "we don't jail people for their opinions."
According to the USCIRF report, "Since President Hassan Rouhani assumed office in August 2013, the number of individuals from religious minority communities who are in prison because of their beliefs has increased." Rouhani famously pledged to Iranians in 2013: "All ethnicities, all religions, even religious minorities, must feel justice. Long live citizenship rights!"
The religious freedom commission study documented "as of February 2015, approximately 90 Christians were either in prison, detained, or awaiting trial because of their religious beliefs and activities." Human rights group inside Iran noted a ramped up number of assaults and beatings of Christians in the country's notorious penitentiary system, according to the report. Iranian authorities stormed church services, and targeted ferociously Evangelical converts to Christianity.
The case of imprisoned Iranian-born American pastor Saeed Abedini was outlined in the report. Abedini was convicted in 2013 of "threatening the national security of Iran" for practicing his Christian faith as part of the house church movement. He was sentenced to an eight-year prison term. "While in Evin Prison since September 2012, Pastor Abedini spent several weeks in solitary confinement and was physically and psychologically abused," the report said. "In November 2013, he was transferred to the Rajai ShahrPrison, which is known for its harsh and unsanitary conditions." The report noted that, "In March 2014, prison authorities beat Pastor Abedini after which he was hospitalized for nearly two months to receive treatment for the injuries sustained from the beatings. In May 2014, Pastor Abedini was beaten a second time when he was released from the hospital and returned to prison." "I've always believed that we should hold the Iranian regime responsible for their human rights abuses, including its religious intolerance, and the Administration should use every tool at its disposal to target, expose, and punish those who violate the human rights of the Iranian people," Rep. Eliot Engel, D-NY, the ranking member on the House foreign affairs committee, told FoxNews.com.
The religious freedom report stated "non-Muslim minorities, Jews, Armenian and Assyrian Christians, and Zoroastrians, face harassment, intimidation, discrimination, arrests, and imprisonment." The Bahai community, perhaps the most persecuted group in Iran, was subjected to intense repression on Rouhani's watch. According to the USCIRF, more than 100 Baha'is are being held in prison solely because of their religious beliefs.
Christians Who Have Avoided the Culture Wars May No Longer Have a Choice With Religious Freedom in Jeopardy
May 11….(Christian Post) Christians who have so far avoided controversial "culture war" issues will likely be pulled into those battles as their religious freedom becomes threatened due to gay marriage, Dr. John Inazu warned Monday. Theologically conservative Christian non-profit organizations, including churches, could face losing their tax exempt status or being shut down, and Christian doctors, lawyers, counselors and other professionals could be forced out of their professions, he explained. If the Supreme Court rules in June that the US Constitution requires all 50 states to recognize same-sex marriage, Inazu believes that the resulting religious freedom issues will depend much on how the opinion is written. He pointed to an amicus brief in the case submitted by Douglas Laycock, a religious freedom expert and law professor at the University of Virginia law school.
Laycock argued in favor of same-sex marriage, but warned the Court about the religious freedom issues that would inevitably follow. He wrote, for instance, "Must pastors, priests, and rabbis provide religious marriage counseling to same-sex couples? Must religious colleges provide married student housing to same-sex couples? Must churches and synagogues employ spouses in same-sex marriages, even though such employees would be persistently and publicly flouting the religious teachings they would be hired to promote? Must religious organizations provide spousal fringe benefits to the same-sex spouses of any such employees they do hire? Must religious social-service agencies place children for adoption with same-sex couples? "Religious colleges, summer camps, day care centers, retreat houses, counseling centers, meeting halls, and adoption agencies may be sued under public accommodations laws for refusing to offer their facilities or services to same-sex couples. Or they may be penalized by loss of licensing, accreditation, government contracts, access to public facilities, or tax exemption." (For brevity, all footnotes have been removed.) During the Court's recent oral arguments on gay marriage, Inazu recalled, President Barack Obama's solicitor general acknowledged that some of these challenges are "going to be an issue" if the Court favors gay marriage. How much of an issue it will be depends on what Inazu calls the "Bob Jones question."
In Bob Jones University vs. United States (1983), the Supreme Court ruled that the Internal Revenue Service was correct to revoke the Christian school's tax exempt status over its interracial dating prohibition. The analogy is important because gay marriage supporters often claim that opposition to gay marriage is bigotry motivated by hatred. If the Supreme Court suggests the same in its ruling, lower courts will be less likely to uphold the religious freedom of traditional marriage supporters. "Now is a good time to be thinking about the implications of the Bob Jones question: whether we really think Gordon College in 2015 is like Bob Jones in 1983, that InterVarsity is like a neo-Nazi group, and that Tim Keller is like the Grand Wizard of the Klan. If we think there are meaningful differences, then now is a good time to think harder about the rhetoric fueling some of these debates," Inazu said.
The 21st Century Case for Christian Zionism
May 11….(Fox News) It's time for a new form of Christian Zionism based not on hypothetical End Times scenarios but firmly rooted in the best intellectual traditions of ecumenical Christianity. Why now? As Iran's apocalyptic regime of mullahs strives for nuclear weapons, as the Middle East is engulfed in strife, and as Christians in the region are killed and expelled by ISIS among other enemies, democratic Israel remains an island of law and stability, where persons of all faiths are safe.
Yet an increasing number of elites among Evangelicals, traditionally Israel's strongest friends, are turning against Israel. These elites want a new non-controversial image for themselves disconnected from the old Religious Right. Some in the new Evangelical Left claim the Gospel precludes taking sides, and that Christianity has no relation to modern Israel. They are wrong, we believe.
Recently the Institute on Religion and Democracy in Washington, DC hosted a "People of the Land: A 21st-Century Case for Christian Zionism," featuring distinguished scholars making the case for ongoing, sacred ties between Christians and Jews, and between Jews and the land of Israel. There have been lots of academic conferences bashing Christian Zionism. Ours was the first of which we know proposing that a thoughtful CZ is a good idea theologically. This conference was also historic, at least for the 21stcentury, because it, and the book that will come out of it, make a theological case that is substantively different from the various cases that have been made for CZ by traditional "dispensationalists" who focus on the End Times.
Instead, our scholars argued that CZ is at the heart of the New Testament. Even anti-Zionists agree, mostly, that Zionism is part of the Old Testament. But Zionism is also presumed by New Testament authors, which many modern readers miss because they've been trained not to see it.
For example, Luke's Gospel says that Jesus forecast a time when Jerusalem would no longer "be trampled underfoot [controlled] by the Gentiles"(Luke 21.24),which never happened until the establishment of Israel in 1948.
Peter, the leader of the early Christian movement, spoke of "the time for restoring all the things about which God spoke by the mouth of his holy prophets long ago" (Acts 3.21) referring to prophecies of a restoration of Israel in which Jews would return to and control their own land.
What do we mean by CZ? Several things. First, that Jews need and deserve a homeland in Israel. Not to displace others, but to accept and develop what the family of nations, the UN, gave them in 1948. And to fulfill a special history of continual presence going back at least three thousand years.
Second, that the Bible as a whole proclaims that the God of Israel is saving the world through Israel, through its people (including its perfect Son, Jesus) and its land. Not just thousands of years ago but today and in the future. That the people and the land still have theological significance. That the return of Jews from all over the world to the land, and to set up a polity in the land, in the 20thcentury after nearly two millennia of being separated from controlling the land, is part of the fulfillment of biblical prophecy.
We do NOT mean that Israel is a perfect polity or immune from critique. Or that it is necessarily the last Jewish polity we will see before the eschaton. Or that we know the particular timetable or political schema that will come before or in the eschaton. But we do believe that this is a historic time for Israel and for us. For all the people of God. Support for this polity of Israel, this return of God's people to the land, is eroding globally. It is surrounded by regimes bent on its destruction. Mainline Protestants have withdrawn their support. The Evangelical Left is now withdrawing support, using the same faulty arguments. It is a time for Christians, not just Jews, to make a case for the people and the land.
Some of our speakers made prudential arguments, political and legal and moral for Israel. But chiefly they made a new theological argument for the 21stcentury that the people of Israel continue to be significant for the history of redemption, and that the land of Israel, which is at the heart of the covenantal promises, remains critical to God's providential purposes. We believe that this people of Israel, at this moment in history, in the land, in this politeia, is part of God's loving purpose for the salvation of the world. Contrary to common critique, Christian Zionism is not a modern political movement, popularized by "Left Behind" fiction. It dates to the early Church Fathers and runs through sixteenth-and seventeenth-century Puritans and modern thinkers like Reinhold Niebuhr and Karl Barth.
Yet too few Christians and Americans today know the deeply biblical and ecumenical intellectual traditions affirming a modern Jewish Israel. We hope our new 21st-century Christian Zionism, rooted in the venerable past, will open an exciting new chapter in Christian friendship with Jews and with Israel.
WEEK OF MAY 2 THROUGH MAY 9
FBI: ISIS is Operating Inside US to Recruit Terrorists
May 9….(USA Today) In a dramatic assessment of the domestic threat posed by the Islamic State, FBI Director James Comey said Thursday there are "hundreds, maybe thousands" of people across the country who are receiving recruitment overtures from the terrorist group or directives to attack the US.
Comey said the Islamic State, also known as ISIL, is leveraging social media in unprecedented ways through Twitter and other platforms, directing messages to the smart-phones of "disturbed people'' who could be pushed to launch assaults on US targets. "It's like the devil sitting on their shoulders, saying 'kill, kill, kill,''' Comey said in a meeting with reporters. The FBI director's comments come in the midst of a federal investigation into a foiled attack in Garland, Texas, involving two ISIL sympathizers, one of whom, Elton Simpson, was long known to federal authorities.
Comey said Thursday that hours before the attempted Garland attack, FBI agents sent a bulletin to local authorities indicating that Simpson may have been interested in traveling there from Phoenix to attend the conference featuring controversial cartoon depictions of the prophet Mohammed. At the time, Comey said, agents did not have specific information that Simpson had targeted the meeting. The director said the Texas case is emblematic of a larger concern facing counter-terrorism authorities related to ISIL's aggressive pursuit of US-based and other converts.
Authorities have said that ISIL's recruiting strategy, its personal outreach efforts through Twitter and slick application of other social media, represents an unmatched level of sophistication demonstrated by terrorist organizations in the aftermath of 9/11.
Unlike al-Qaeda, for example, ISIL does not attempt to exert authority to vet attack plans proposed by its followers. Bruce Hoffman, a longtime terrorism analyst and director of Georgetown University's Center for Peace and Security Studies, said in a recent interview that ISIL's multifaceted outreach and leveraging of social media is threatening to "outpace the government's capabilities across the intelligence community.'' Indeed, Comey said that ISIL recruiters operating from safe havens in Syria are making initial contacts with recruits, mostly on Twitter, and are then "steering'' them into encrypted venues where their subsequent communications are "lost to us.'' Comey said agents are working hundreds of investigations around the country involving suspected homegrown violent extremists.
Activists Warn Congress of Christian "Ethnic Cleansing"
May 9….(Stand For Israel) Every day, thousands of Christians in the Middle East are brutally persecuted by Islamic jihadists demanding they convert to Islam or pay the penalties. Many groups are urging lawmakers to step up to assist those being tortured and discriminated against. Speakers from around the world gathered in Washington, DC, to discuss the horrors Middle East Christians are facing on a daily basis. "Entire ancient Christian communities right now are being wiped out by hatred and terror," Yael Eckstein, senior vice president of the International Fellowship of Christians and Jews, said.
The IFCJ and Concerned Women for America came together to discuss the dangerous persecution going on in the Middle East. CBN's Erick Stakelbeck moderated the panel as speakers focused on religious persecution and what American policymakers can do to stop these atrocities.
Terrorism expert Dr. Walid Phares, who took part in the panel discussion, said we are witnessing the worst conditions for Christians in the Middle East since the rise of the Islamic State caliphate. "The case can be made that in Iraq and Syria alone Christian minorities are under danger of complete ethnic cleansing," Phares said. "This is a demographic catastrophe."
Other panelists argued we must not be afraid to refer to those committing these heinous crimes as Islamic jihadists. "We need to identify what's happening in order to accurately fight it," Concerned Women for America President Penny Nance said.
Eckstein emphasized the need for the Jewish and Christian communities to unite against those persecuting them. "They're not kicking out the Christian community because they don't have anywhere to go," Eckstein said. "They're just killing them, and so we're seeing mass killings and I want to see the Christian and Jewish communities coming together to say this is unacceptable."
Eckstein urged Christians around the world to work together to overcome the rising tide of Islamic persecution against Christians.
Obama Strikes Against Israel, Again
May 7….(DEBKA) US President Barack Obama did not wait for Binyamin Netanyahu to finish building his new government coalition by its deadline at midnight Wednesday, May 6, before going into action to pay him back for forming a right-wing cabinet minus any moderate figure for resuming negotiations with the Palestinians.
Banking on Netanyahu's assertion while campaigning for re-election that there would be no Palestinian state during his term in office, Obama is reported exclusively by our sources to have given the hitherto withheld green light to European governments to file a UN Security Council motion proclaiming an independent Palestinian state. Although Netanyahu left the foreign affairs portfolio in his charge and available to be filled by a suitably moderate figure as per the White House's expectations did not satisfy the US President.
The Obama White House is confident that, with the US voting in favor, the motion will be passed by an overwhelming majority and therefore be binding on the Israeli government. To show the administration was in earnest, senior US officials sat down with their French counterparts in Paris last week to sketch out the general outline of this motion. According to our sources, they began addressing such questions as the area of the Palestinian state, its borders, security arrangements between Israel and the Palestinians and whether or not to set a hard-and-fast timeline for implementation, or phrase the resolution as a general declaration of intent. Incorporating a target date in the language would expose Israel to Security Council sanctions for non-compliance. It was indicated by the American side in Paris that the Obama administration would prefer to give Netanyahu a lengthy though predetermined time scale to reconsider his Palestinian policy or even possibly to broaden and diversify his coalition by introducing non-aligned factions or figures into such key posts as foreign affairs. At the same time, both American and French diplomats are already using the club they propose to hang over the Netanyahu government's head for gains in other spheres.
French President Francois Hollande, for instance, the first foreign leader ever to attend a Gulf Council of Cooperation summit, which opened in Riyadh Tuesday to discuss Iran and the Yemen war, used the opportunity to brief Gulf Arab rulers on Washington's turnaround on the Israeli-Palestinian issue.
And US Secretary of State John Kerry plans to present the Obama administration's new plans for Palestinian statehood to Saudi leaders during his visit to Riyadh Wednesday and Thursday, May 6-7. Kerry will use Washington's willingness to meet Palestinian aspirations as currency for procuring Saudi and Gulf support for a Yemen ceasefire and their acceptance of the nuclear deal shaping up with Iran.
Phyllis Schlafly: 'It is Do-or-Die for America'
May 7….(WND) The women credited, or blamed, by many in America for halting the Equal Rights Amendment in its tracks is now warning that this is another "do-or-die" moment for the nation, and the fact that two top 2016 presidential candidates appear to be in virtual lockstep doesn't make it look good. Commentator and author Phyllis Schlafly is described by US History as a "career woman" who came out of nowhere to organize, and finally defeat, the ERA proposed during the 1970s and 1980s. "She heckled feminists by opening her speaking engagements with quips like, 'I'd like to thank my husband for letting me be here tonight,'" the report explains. And she warned of unwanted side effects like women being drafted, a loss of protective laws against sexual assault, and alimony, as well as suggesting "that single-sex restrooms would be banished by future courts."
And this, she said on Wednesday, is another such moment. "It is do-or-die for America," Schlafly said of the developing battle over mass amnesty for millions of illegal aliens in the country. "Once you have one amnesty, people are lining up for the next one. It doesn't stop or end anything. I think there are people who simply want to break up this country," she said. She said the critical time is coming when America will have to decide on open borders, amnesty, cheap labor and more, including its own future.
About the 2016 election, she pointed to the possibility it will be a Hillary Clinton-Jeb Bush fight for the Oval Office. On one hand, she said, is a candidate who wants to give those already in the country illegally a chance to stay, and who recently claimed America has "11 million people that should come out from the shadows and receive earned legal status." On the other side is a candidate who recently proclaimed America must give illegal immigrants a path to "full and equal citizenship." If it comes down to Bush vs. Clinton, will the American people really have a choice on immigration? Schlafly doesn't think so. The author of "Who Killed the American Family?" sees Bush and Clinton as two branches of the same internationalist tradition that wants to fling America's borders wide open in order to provide big business with a steady flow of cheap labor.
If no one brings a halt to amnesty, she said, the nation's future will be clouded by the weight of more invasions by illegal aliens and more amnesty programs.
US, Israel, Turkey, Jordan, Qatar and UAE are Arming Al Qaeda's Syrian Branches
May 5….(DEBKA) For the first time in the nearly five-year Syrian war, opposition forces, such as the Army of Conquest and the Free Syrian Army, are receiving substantial quantities of heavy weapons from the United States, Israel, Saudi Arabia, Jordan, Turkey, Qatar and the United Arab Emirates, debkafile's military sources report. The balance of strength in the Syrian war has accordingly shifted in favor of rebel forces which are are winning victories against Bashar Assad's army. In the last two weeks, the rebels have captured Jisr al-Shughour, in the northern Idlib province, able to move into new positions directly opposite Assad's Alawite stronghold of Latakia and the Homs plain. Rebels have also gained ground in southern Syria in the Quneitra region opposite the Israeli Golan.
Our intelligence sources report that the opposition is now armed as never before with such heavy weapons as T-55, T-62, and T-72 tanks, BMP infantry fighting vehicles, rocket launchers, mortars, and vehicle-mounted heavy antiaircraft machine guns (12.7, 14.5, and 23 mm). They now command at least four types of antitank weapons, including RPG-7s, RPG-22s, M79s, and an extra-large supply of thousands of TOW missiles. All the hardware has come with night-vision attachments. Had the Syrian opposition forces been equipped on this scale at an earlier stage, the Syrian conflict might have ended some time ago with Assad's defeat and the saving of some quarter-of-a-million lives.
Each of the powers putting out now has reasons of it's own for doing so. The United States for instance, is determined to prevent the Syrian ruler and his allies, the Iranian Revolutionary Guards, Hizballah and Afghan and Pakistani Shiite militias, from winning the war. Israel needs to distance the Iranian Guards and Hizballah from its borders with Syria. Saudi Arabia seeks Assad's overthrow. However, on the way to these objectives, the rebels' champions have come up against a disturbing by-product of their support: The lion's share of the weaponry lavished on the opposition is being funneled to rebel groups associated or identified with Al Qaeda. Debkafile lists those recipients:
1. The Al Nusra Front, Al Qaeda's Syrian wing, is the Islamic State in Iraq and the Levant's main rival for Syrian domination. Nusra is the strongest and most professional of all the opposition militias fighting the Assad regime. Having laid hands on a profusion of advanced weapons, Nusra has established a training facility in the Qalamoun Mts. athwart the Syrian and Lebanese border, to perfect its fighters' skills in their use, especially the TOW anti-tank missiles.
2. Ahrar al-Sham, whose main champion is Qatar, is more radical than Nusra and maintains limited operational ties with ISIS.
3. The Coastal Division, whose area of operation is Latakia, is formally a branch of the Free Syrian Army, but in practice takes its orders from the Nusra Front.
4. The Sukur Al Ahab Brigades, which operates mainly in the Qalamoun mountains, is likewise subservient to Nusra.
5. The Southern Front coalition, which is present in southern Syria near the Israeli border, is also under Nusra command. This group of assorted militias led the battle last month for Quneitra against the Jaish al-Jihad (the Army of Jihad) which pledged allegiance to ISIS.
It is not lost on any of the foreign governments arming the Syrian opposition that they are in fact boosting radical Islamist organizations, some of which are close to al Qaeda. But it is not openly admitted. US officials prefer to depict the recipients of those weapons as "moderate" rebels. Israel sources admit that their military assistance reaches the hands of Al Nusra, but claims it is a local group, which operates independently of Al Qaeda.
It is hard to see much good coming out of the Syrian policy pursued these days by the US, Israel, Jordan, Saudi Arabia, the Gulf emirates and Turkey: If the opposition militias they are arming are victorious, either Al Qaeda-associates will end up swallowing broad regions of Syria; or else they will overthrow the Assad regime, and rule in its stead in Damascus. Syria would then be the first Arab country to fall into Al Qaeda's hands.
Dobson: 'Fall of Western civilization' at Hand
('Barring a miracle, the family will likely crumble')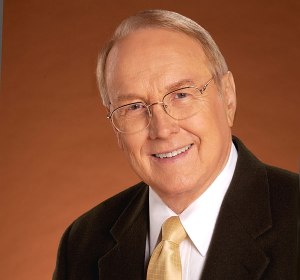 May 4….(WND) Dr. James Dobson, who founded the highly influential groups Focus on the Family and Family Research Council and now runs Family Talk Radio, is warning that if the US Supreme Court redefines marriage as analysts predict, the ruling will presage the "fall of Western civilization." "I do not recall a time when the institutions of marriage and the family have faced such peril, or when the forces arrayed against them were more formidable or determined," he writes in a letter distributed to his hundreds of thousands of supporters. "Barring a miracle, the family that has existed since antiquity will likely crumble, presaging the fall of Western civilization itself. This is a time for concerted prayer, divine wisdom and greater courage than we have ever been called upon to exercise," he writes.
The author of staples to families around the world such as "Bringing Up Girls," "Bringing Up Boys" and "When God Doesn't Make Sense," frequently has tangled with the Obama administration. At one point he described President Obama as the "abortion president" and warned America is heading toward "depravity." He also, amid his lawsuit against the administration over Obamacare's abortion requirements, told the president he would refuse to obey any law that required him to participate in the killing of an unborn child. "I believe in the rule of law, and it has been my practice since I was in college to respect and honor those in authority over us. It is my desire to do so now.
However, this assault on the sanctity of human life takes me where I cannot go," he wrote in an open letter to the president. "I will not pay the surcharge for abortion services. The amount of the surcharge is irrelevant," he said. "To pay one cent for the killing of babies is egregious to me, and I will do all I can to correct a government that lies to me about its intentions and then tries to coerce my acquiescence with extortion. It would be a violation of my most deeply held convictions to disobey what I consider to be the principles in Scripture. The Creator will not hold us guiltless if we turn a deaf ear to the cries of His innocent babies. So come and get me if you must, Mr. President. I will not bow before your wicked regulation."
His newest comments were written for distribution to constituents of the organization he founded after leaving Focus on the Family in 2003, Family Talk, which features the daily radio show "Family Talk with Dr. James Dobson." "We are not simply 'slouching toward Gomorrah,' as Judge Robert Bork warned in his best-selling book; we are hurtling toward it," he writes. "The old earthen dam that has held and protected the reservoir of Judeo-Christian values since the days of our Founding Fathers has given way."
If the Supreme Court redefines marriage, he says, "an avalanche of court cases will be filed on related issues that can't even be imagined today." Religious liberty "will be assaulted from every side." "You can be certain that conservative churches will be dragged into court by the hundreds," Dobson writes. "Their leaders will be required to hire people who don't share the beliefs of their denominations and constituents. Pastors may have to officiate at same-sex marriages, and they could be prohibited from preaching certain passage of Scripture. Prison is also a possibility." "The institution of the family is one of the Creator's most marvelous and enduring gifts to humankind. It was revealed to Adam and Eve in the Garden of Eden and then described succinctly in Genesis 2:24, where we read, 'For this cause, a man shall leave his father and mother and cleave to his wife, and they shall be one flesh.' With those 20 words, God announced the ordination of male-female marriage, long before He established the two other great human institutions, the church and the government," he writes. Every civilization has held to that understanding of marriage until now. "God help us if we throw the divine plan for humankind on the ash heap of history," he said. "Down one path are millions of strong and vibrant families with their children growing up in the fear and admonition of the Lord. Down the other path is a nation drifting away from its spiritual roots in a culture that will teach a dangerous ideology to today's younger generation and those yet to come. "Prayer is our only hope, but it is a powerful one. Even at this late hour, the Lord could still respond to the petitions of millions of godly people. Shirley and I are among those who are praying for a miracle. Will you join us?"
WND reported just days ago when Rabbi Jonathan Cahn, author of the New York Times bestseller "The Harbinger" and the inspiration behind the "Isaiah 9:10 Judgment" movie, smacked down the Supreme Court's assumption that it even has the authority to redefine marriage. "The justices of the Supreme Court took up their seats [in a hearing] on whether they should strike down the biblical and historic definition of marriage," he said. "That the event should even take place is a sign this is America of George Washington's warning, a nation at war against its own foundation." Washington warned that the smiles of heaven can never be expected on a nation "that disregards the eternal rules of order and right which heaven itself hath ordained," he said. Cahn noted the Supreme Court opens sessions with the words, "God save the United States and this honorable court." "If this court should overrule the word of God and strike down the eternal rules of order and right that heaven itself ordained, how then will God save it?" he asked. "Justices, can you judge the ways of God? There is another court and there another judge, where all men and all judges will give account. "If a nation's high court should pass judgment on the Almighty, should you then be surprised God will pass judgment on the court and that nation? We are doing that which Israel did on the altars of Baal," he said.
In preparation for the court's eventual ruling, thousands of Christians, including hundreds of leaders from organizations representing millions, have said civil disobedience is an option should the court's opinion kill marriage.
---